WWW.KARLSWALKS.CO.UK
PICTURES AND TRIP REPORTS FROM MY WALKS IN THE ENGLISH LAKE DISTRICT
---
E-mail - karl@karlswalks.co.uk
Skiddaw Little Man
2nd October 2022
Route. Blease Rd - Burnt Horse - Flag Pots - Jenkin Hill - Skiddaw Lesser Man - Skiddaw Little Man - Sale How - Skiddaw House - Blease Rd. ( About 9.5 miles 2600ft ascent )
Another ride along the A66 this week to walk a round primarily to add Skiddaw Little Man to Sue's third round total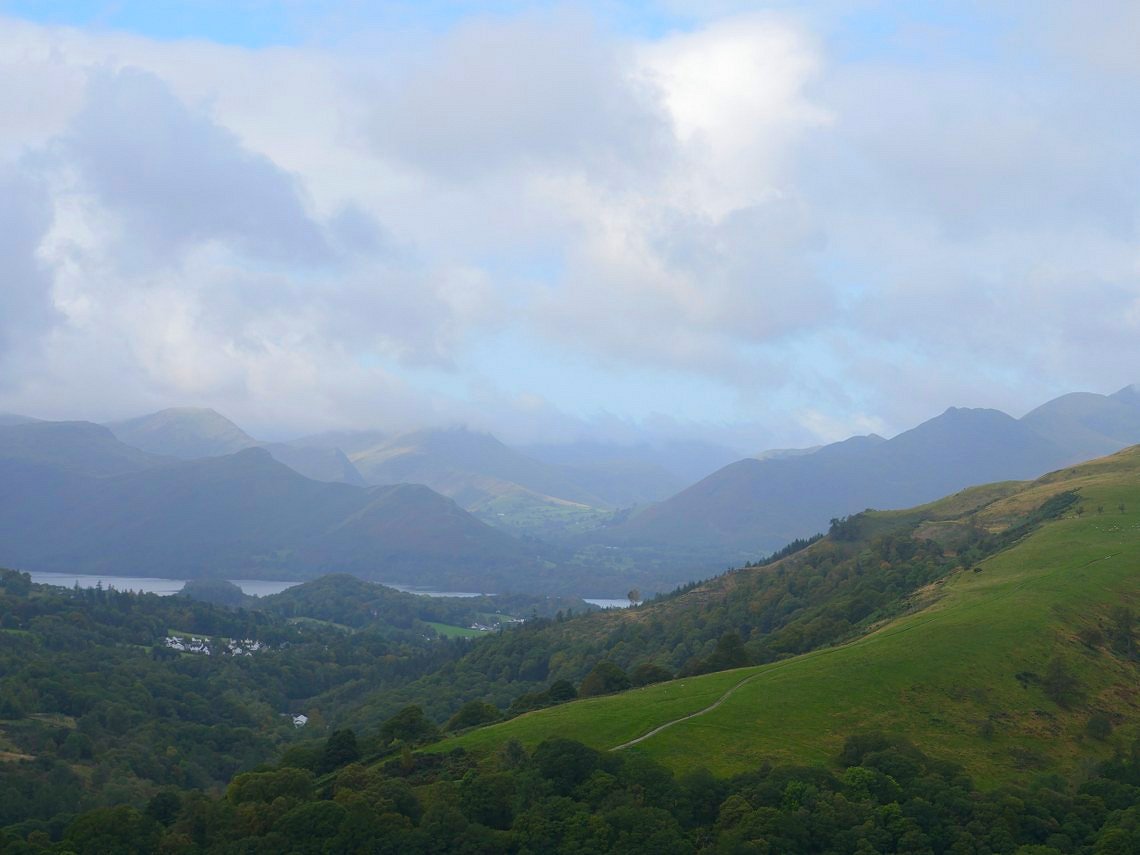 We parked at the end of Blease road just past the Blencathra Centre and from the car park you get a view across the lower slopes of Latrigg to Derwentwater and beyond that a hazy view of the Newlands fells.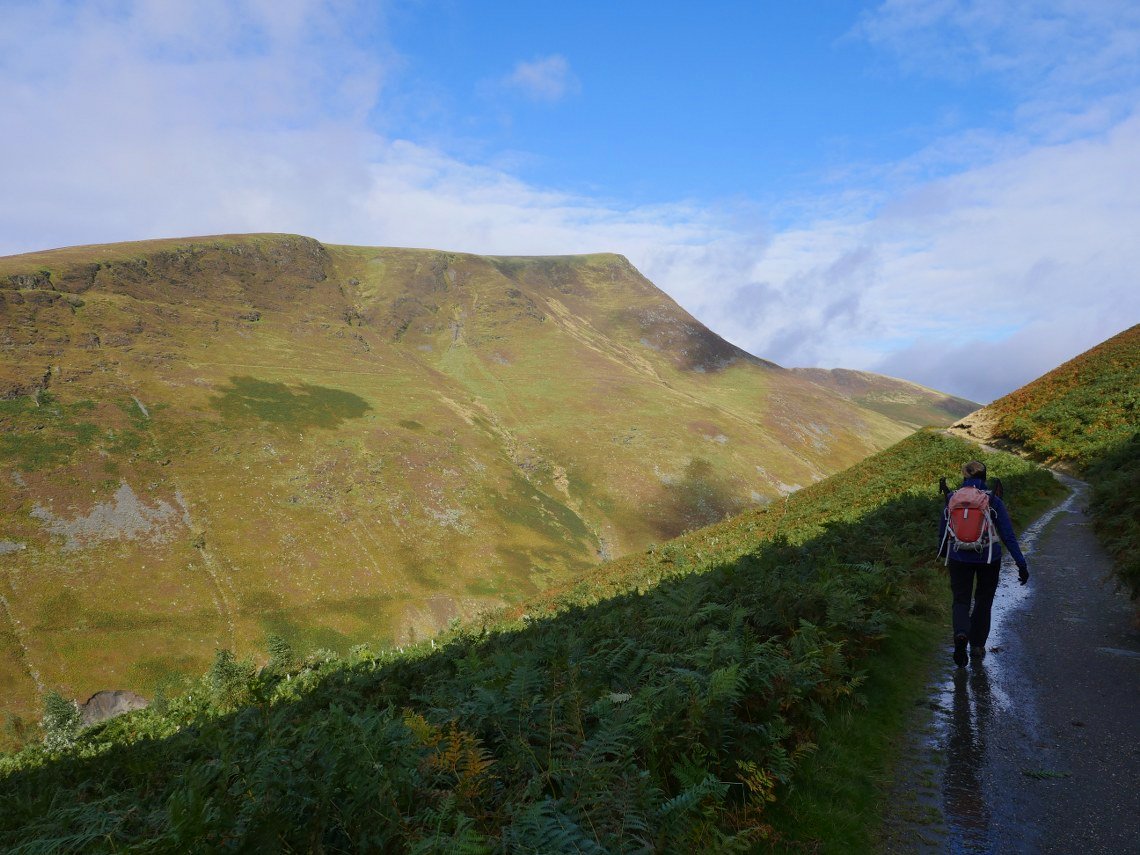 Plenty of blue sky about as we make our way along the wide track above the Glenderatera. Lonscale Fell is the hill to our left.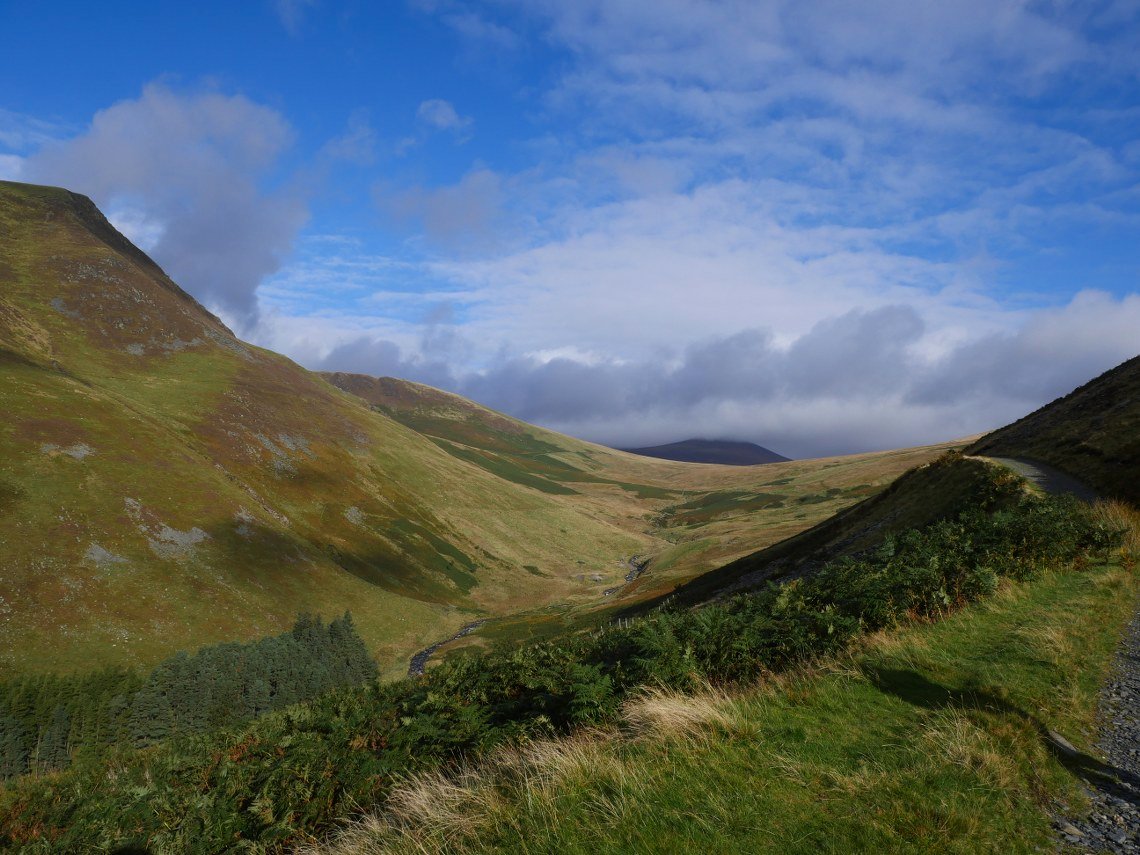 Further along the track and the head of the valley and a cloud covered Great Calva come into view.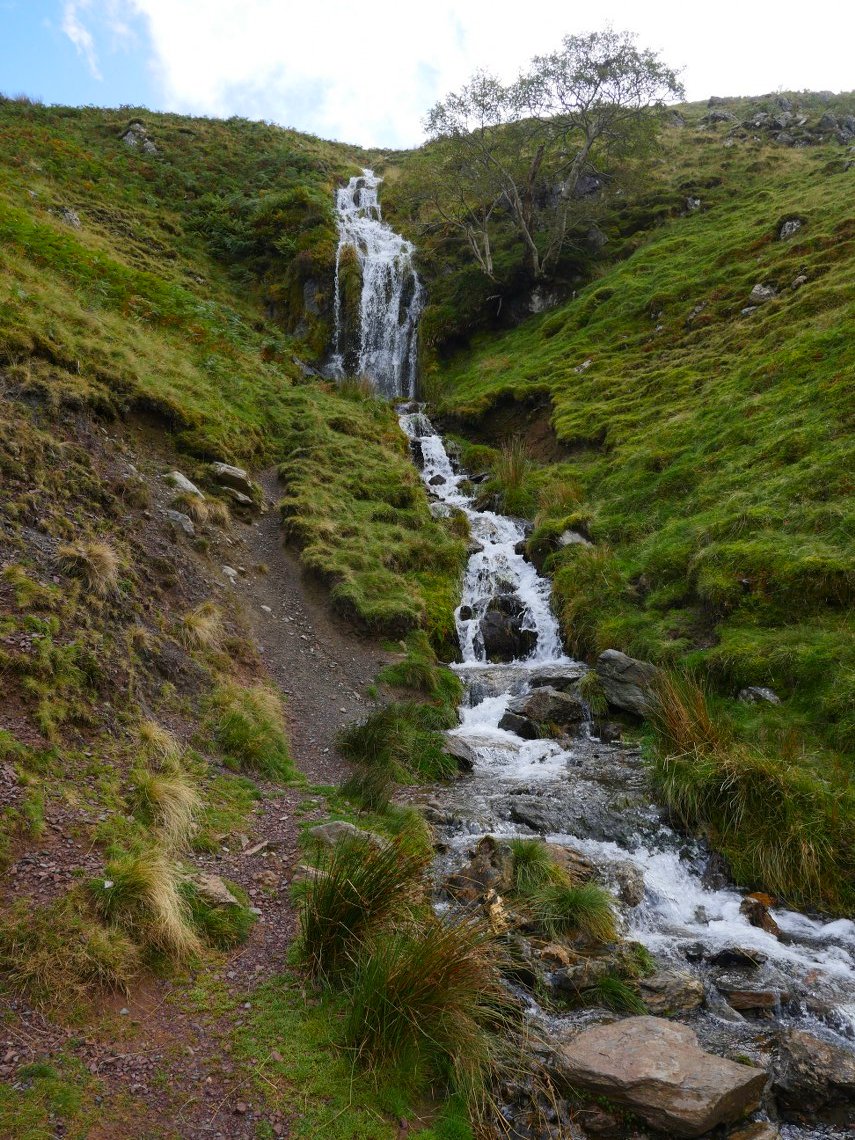 I don't think this stream which comes down from Blencathra has a name but there is usually a good amount of water coming down it.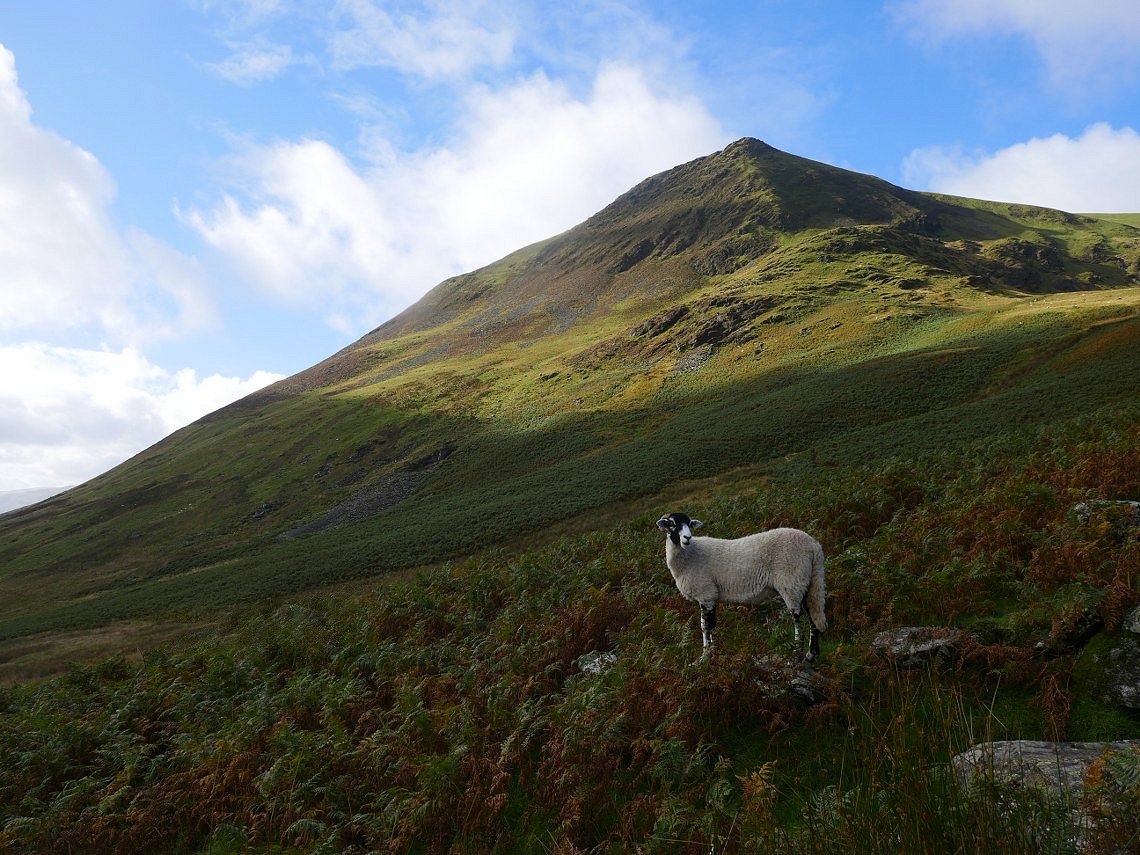 The east ridge of Lonscale Fell. ( And posing local )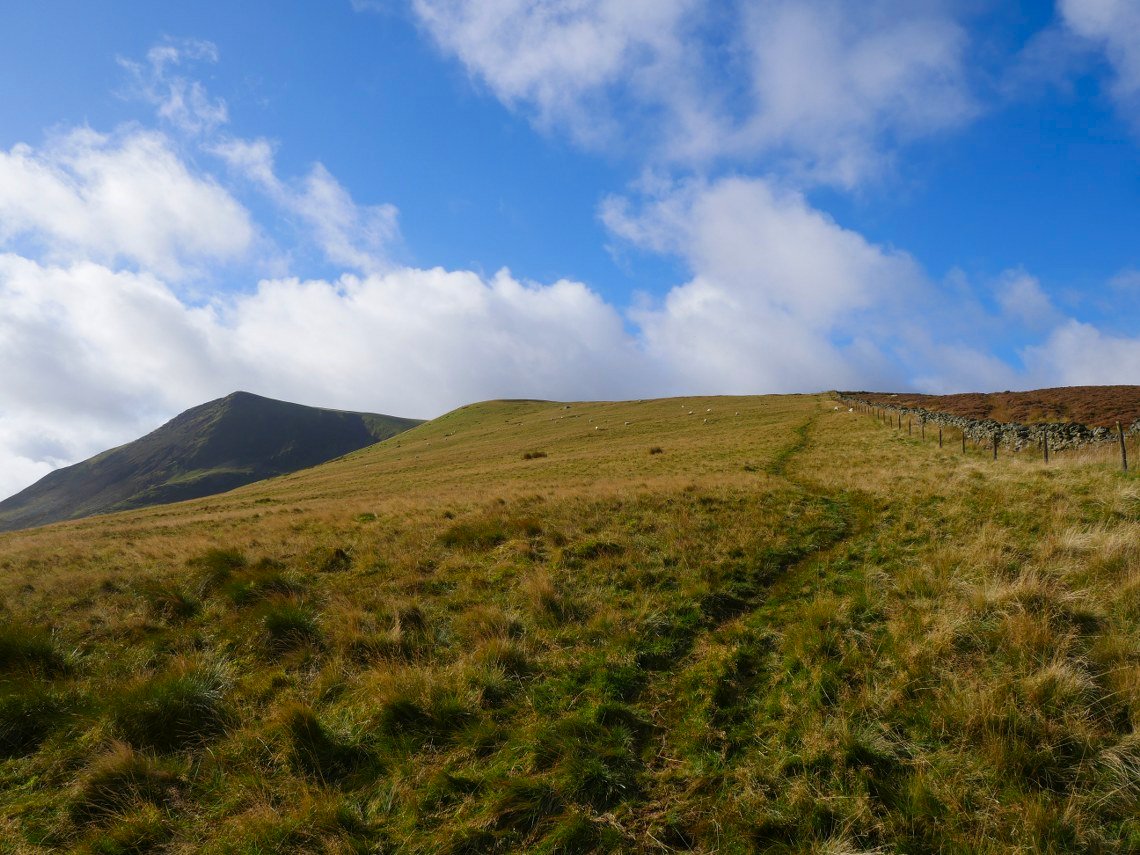 After the short climb up to join the Cumbria Way we make our way to the foot of the Burnt Horse ridge.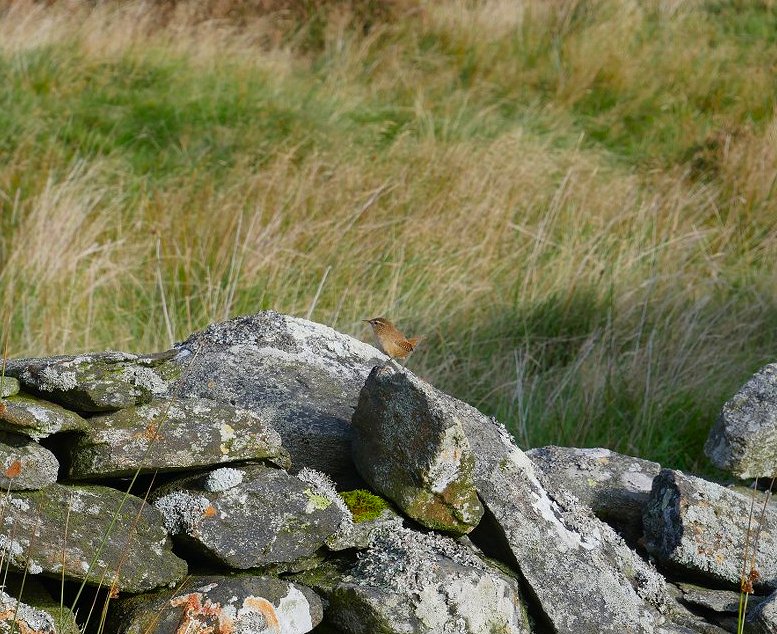 The climbing of which was interrupted by a few minutes watching this Wren flitting about the wall.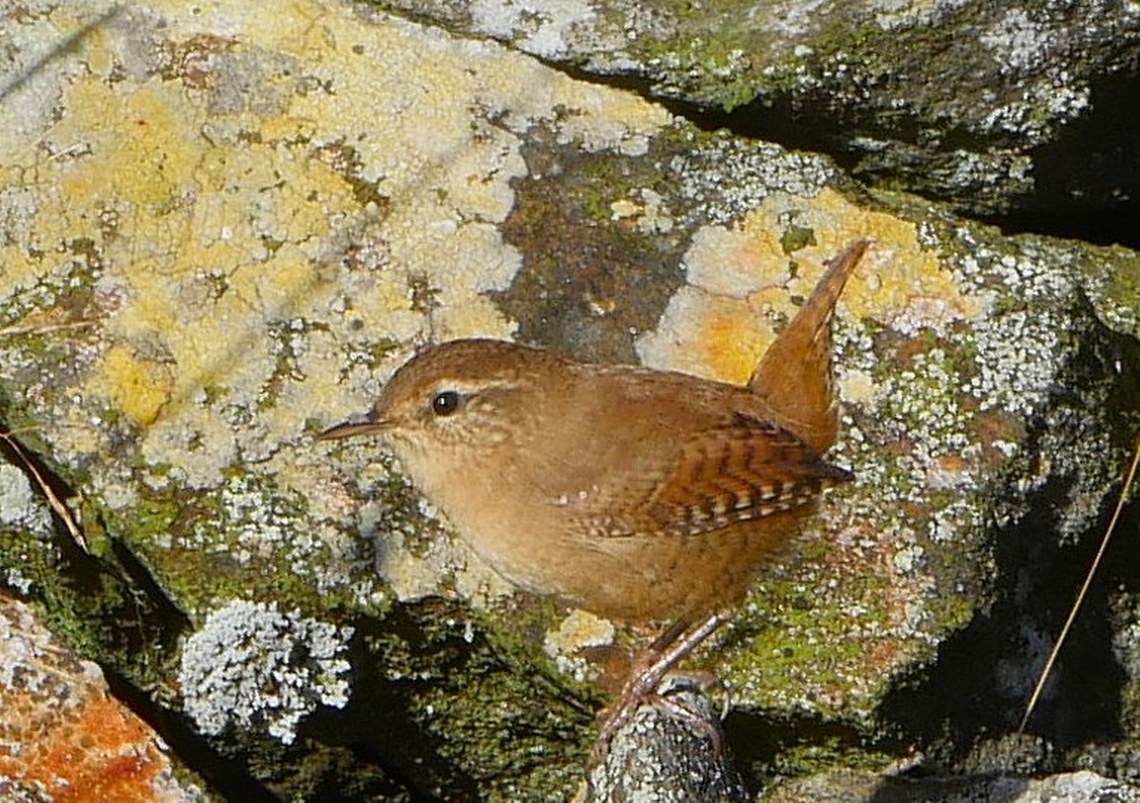 And zooming right in to the lovely little bird. The way they move about seems almost mouse like.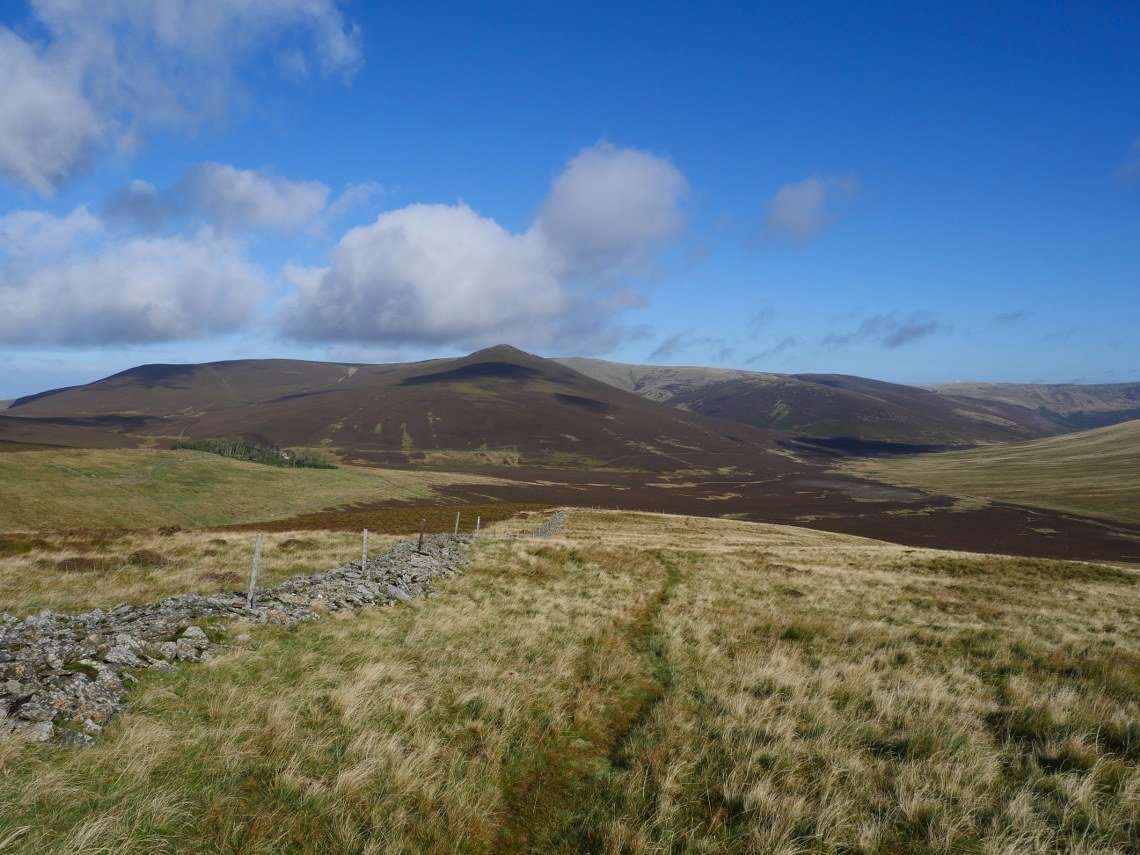 Leaving the wren to it's hunting we continued on up the slope. Great Calva is clear of cloud now.
.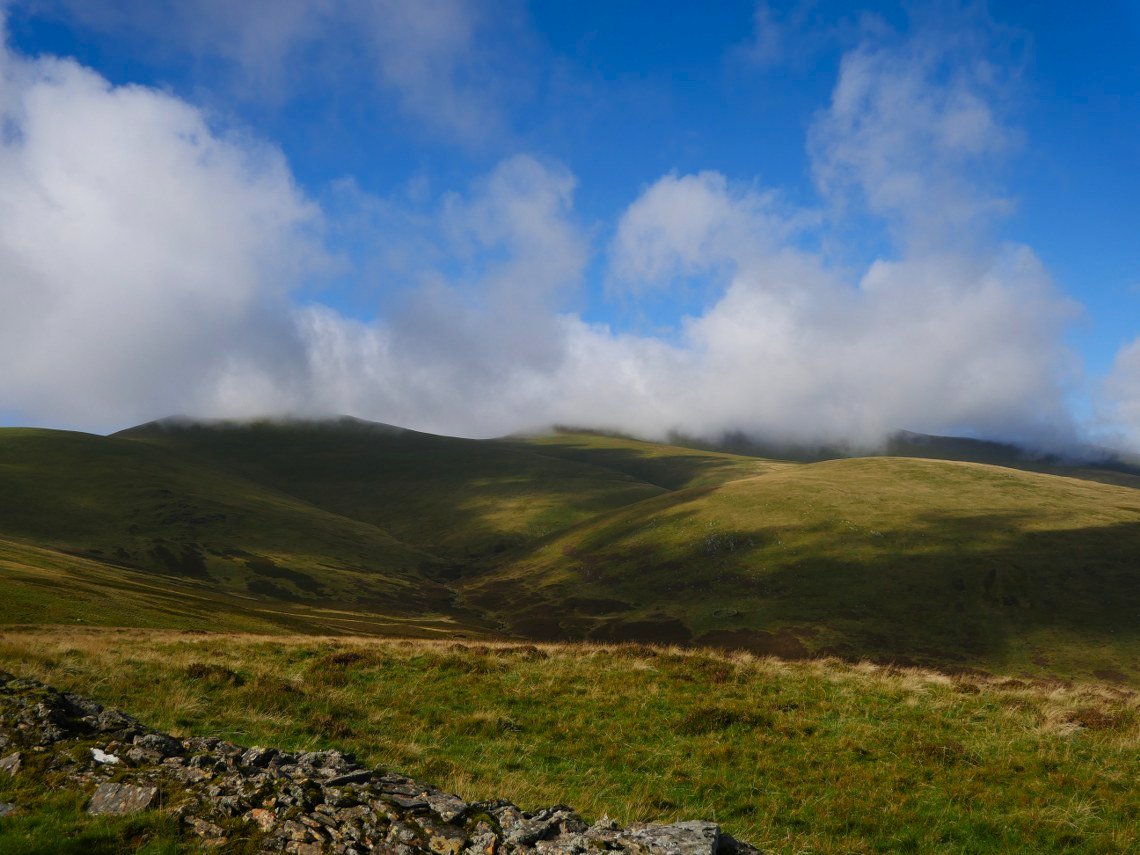 Unfortunately our objective for the day isn't.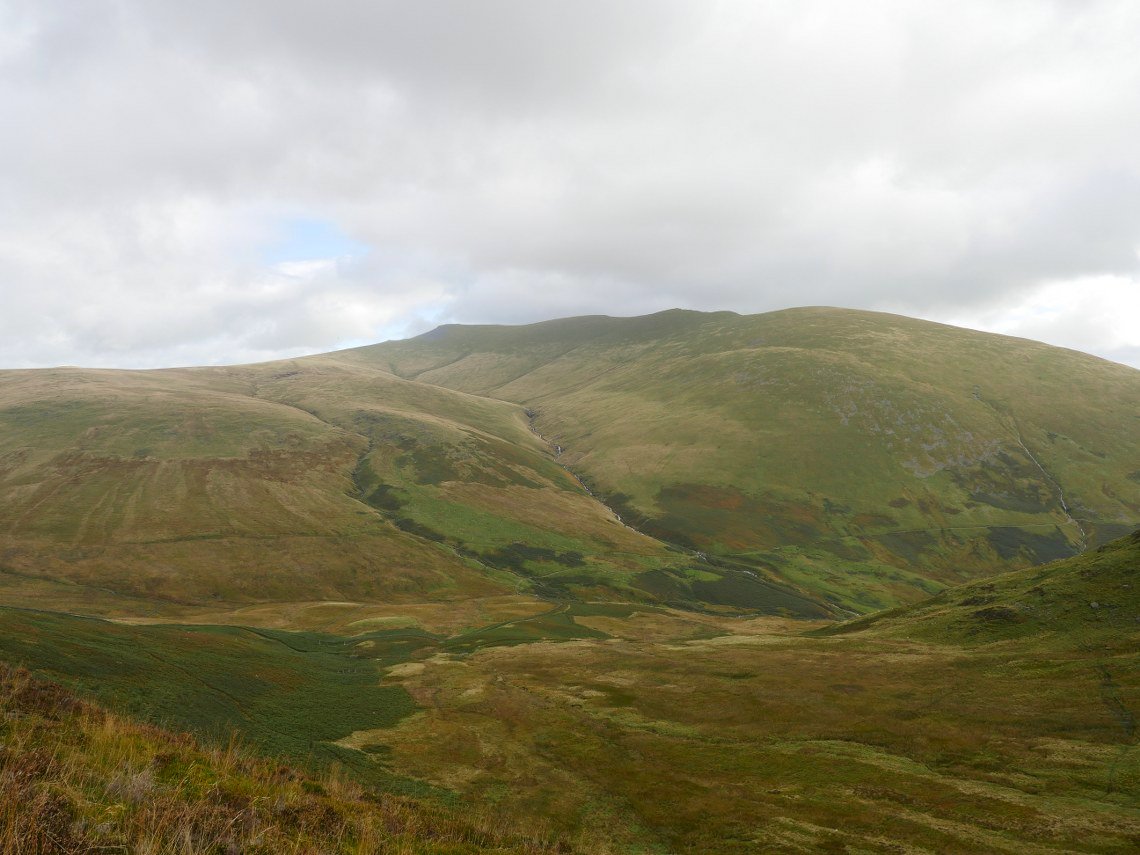 Blencathra from the top of the ridge.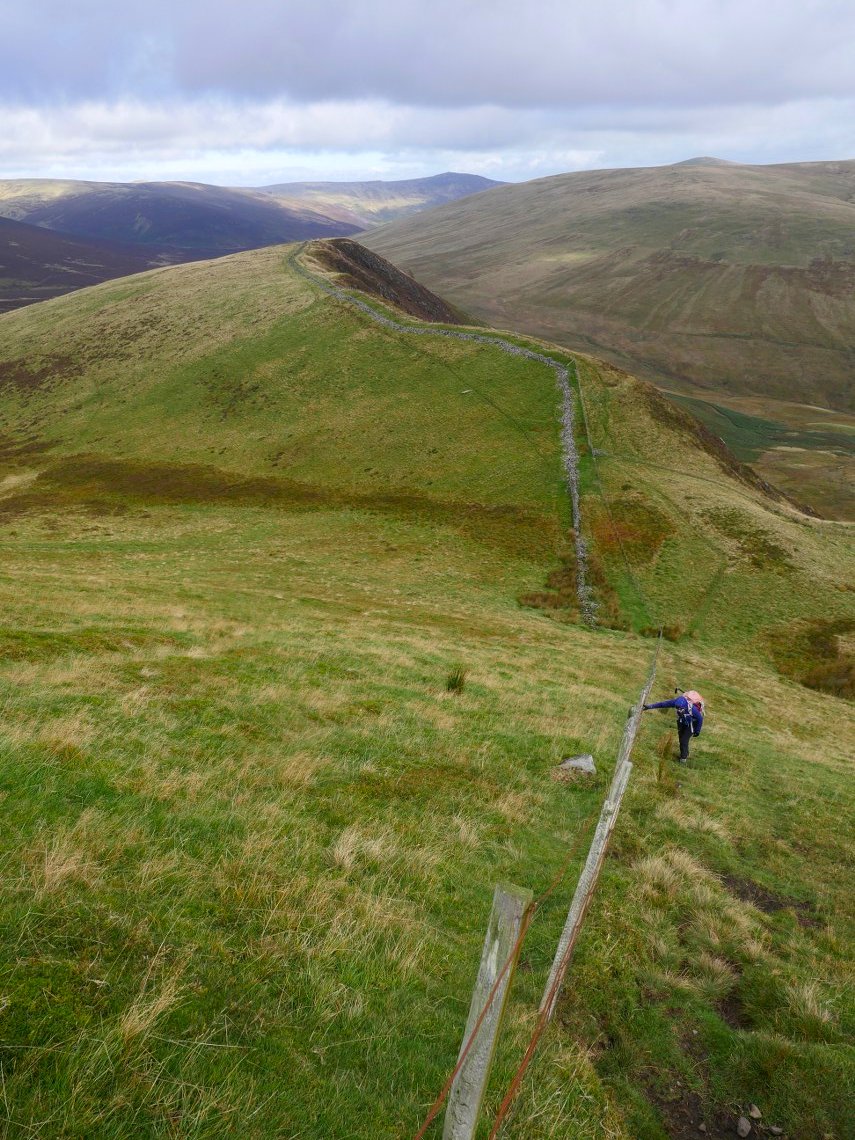 Looking back to the ridge from the final steep climb up to Flag Pots and Lonscale Fell.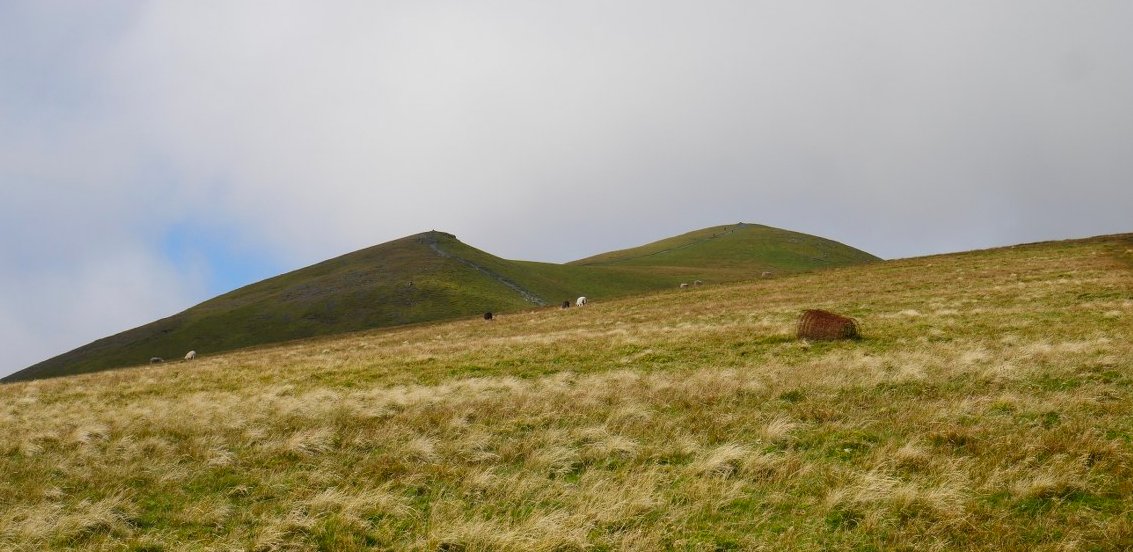 Skiddaw Lesser and Little Men are clear for now but cloud was moving in and out so they were covered again a few minutes later.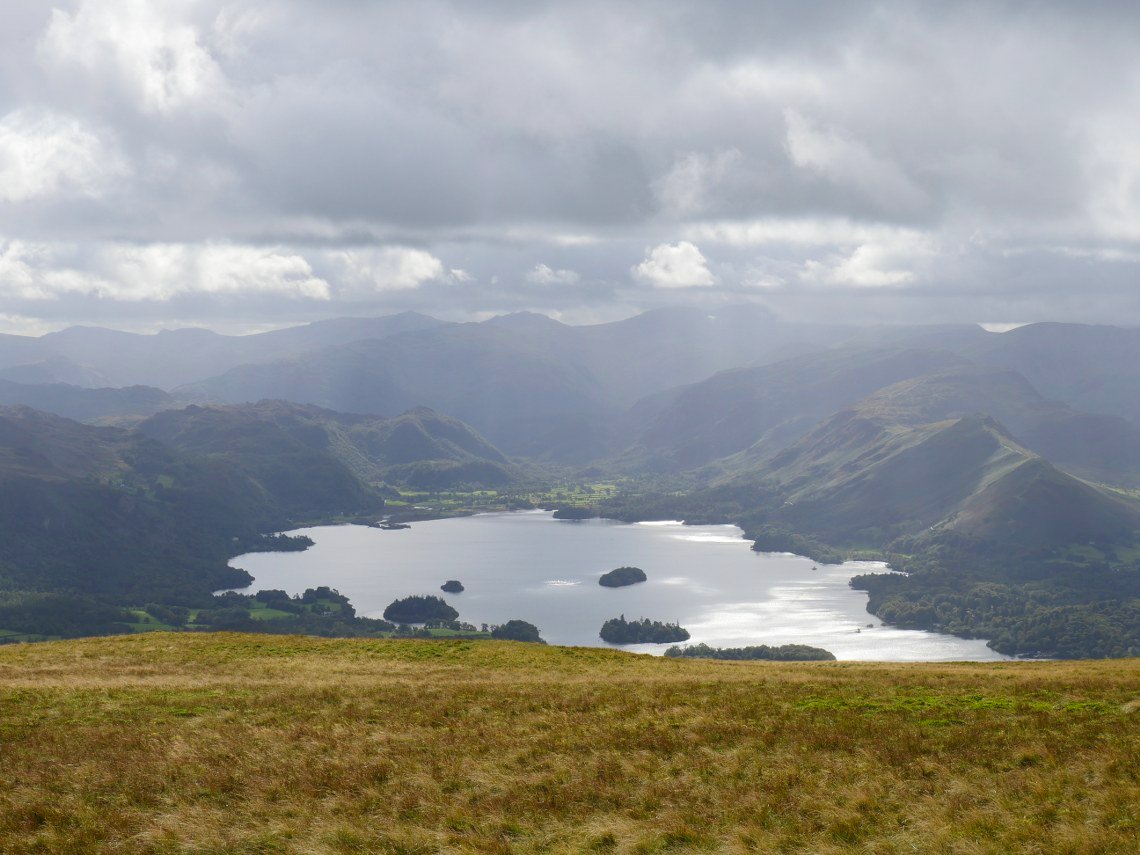 Derwentwater and the Jaws of Borrowdale from Flag Pots.
Looking back to Jenkin Hill, Lonscale fell and Blencathra from the short but steep pull to Lesser Man.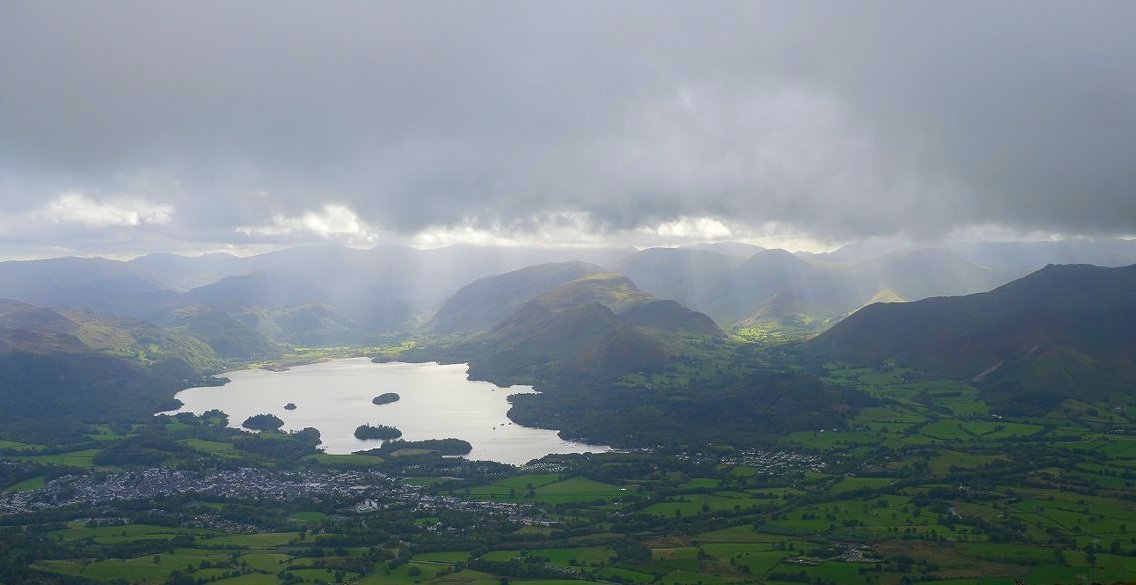 There looks to be a bit of weather over Borrowdale and Newlands.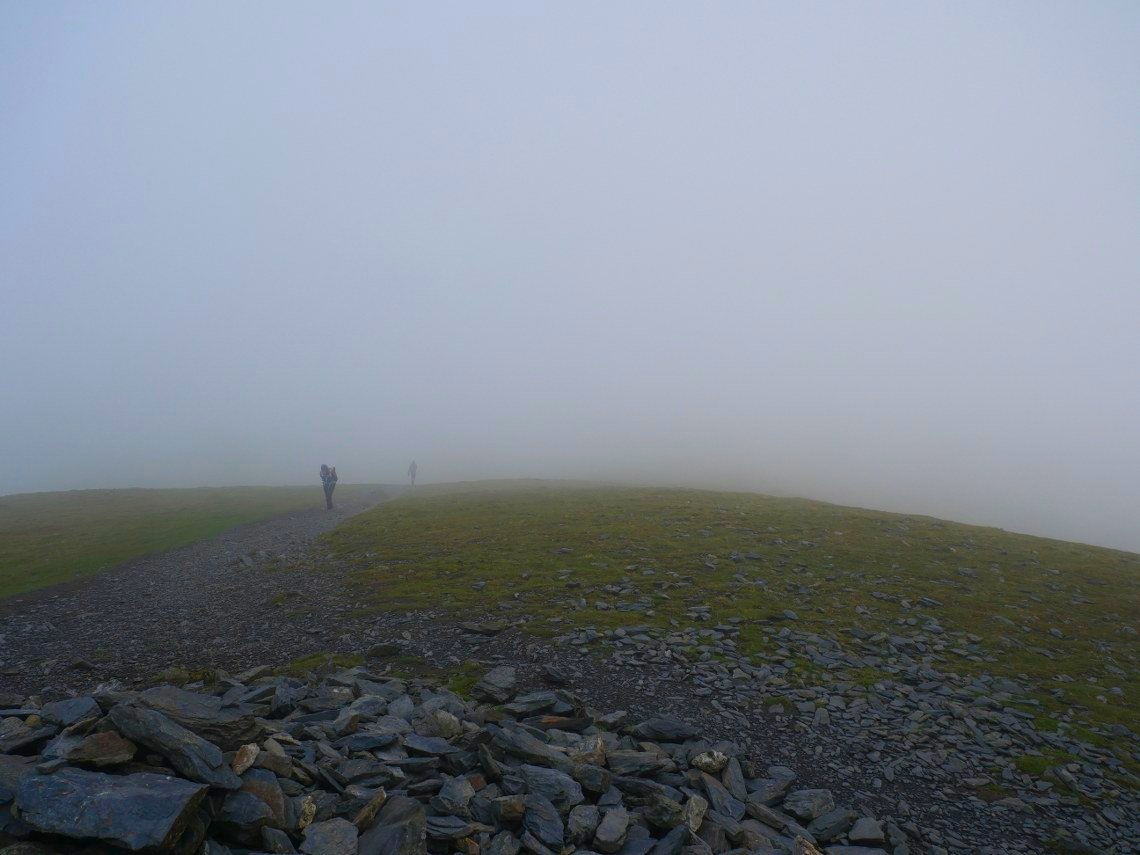 And we had a bit of weather as we reached Little man, it was just cloud though not rain.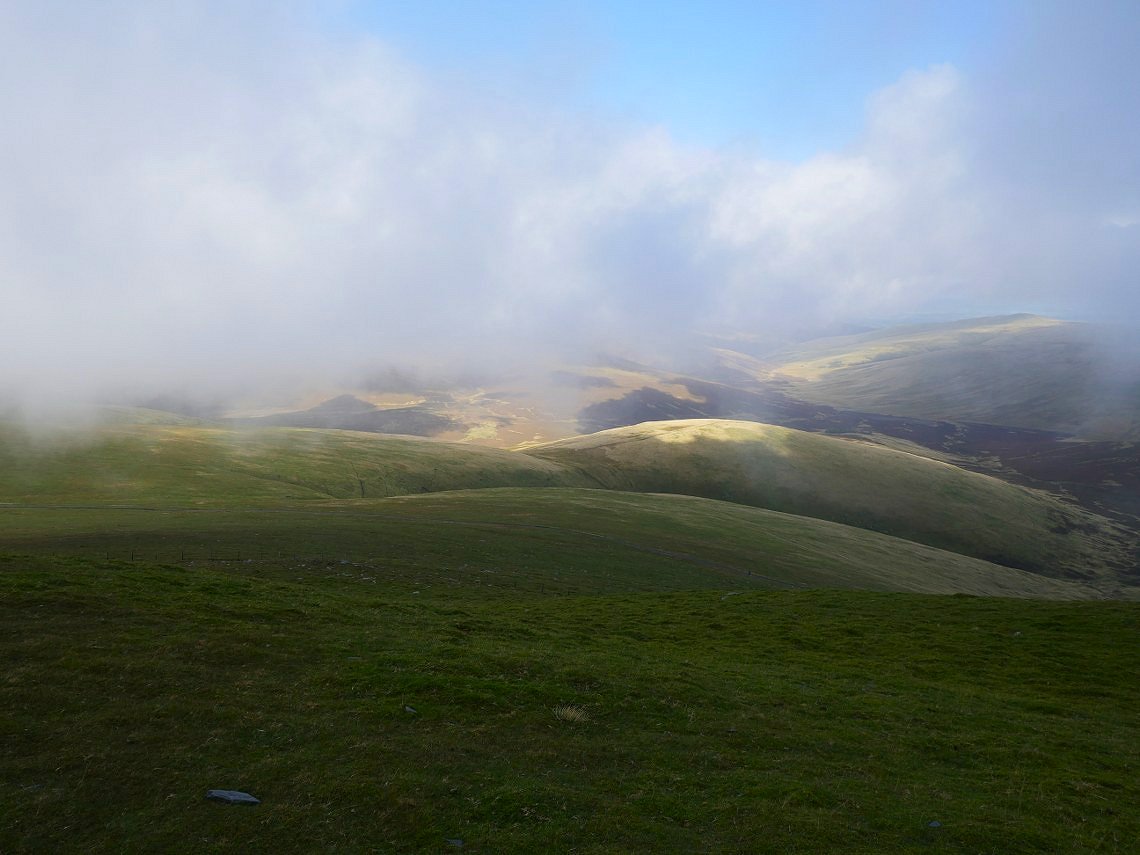 On the descent the sun helpfully lights up the top of Sale How where we are heading.
But looking back from Sale How there is no sign of Little Man.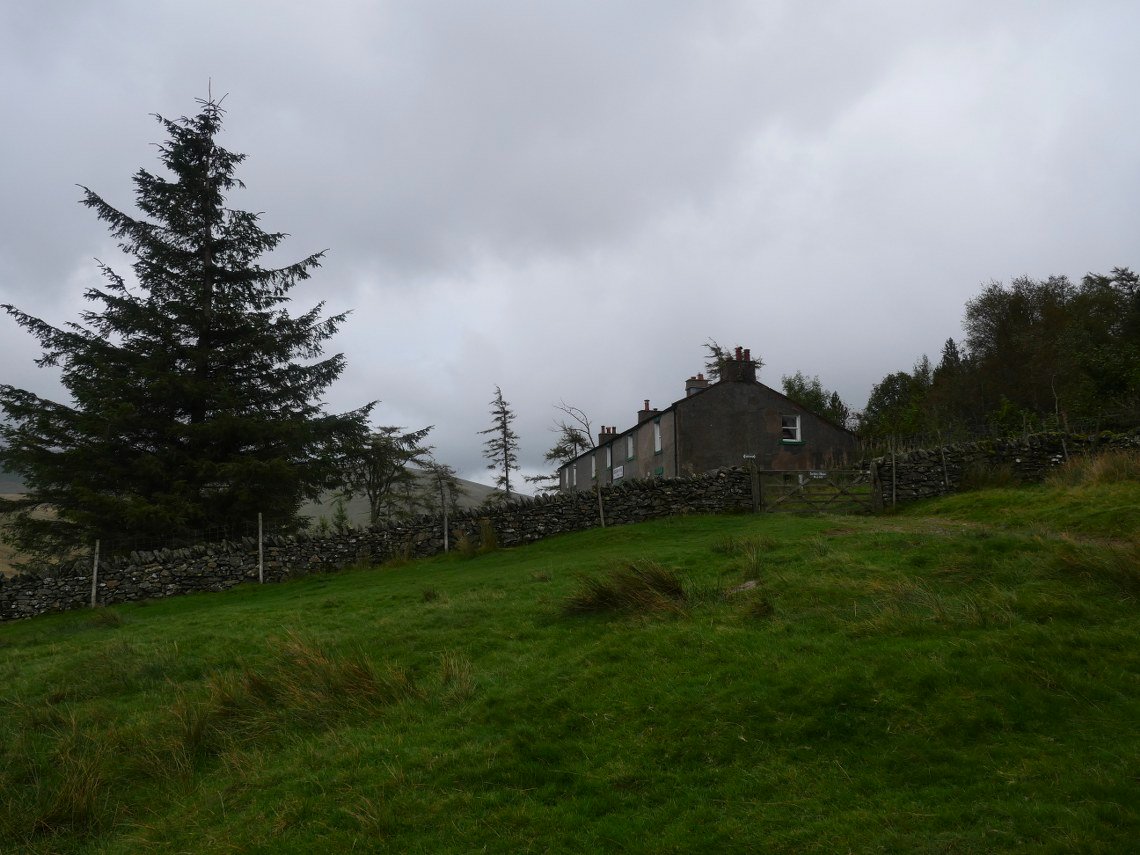 A very muddy and slippery path leads down from Sale How to Skiddaw House youth hostel.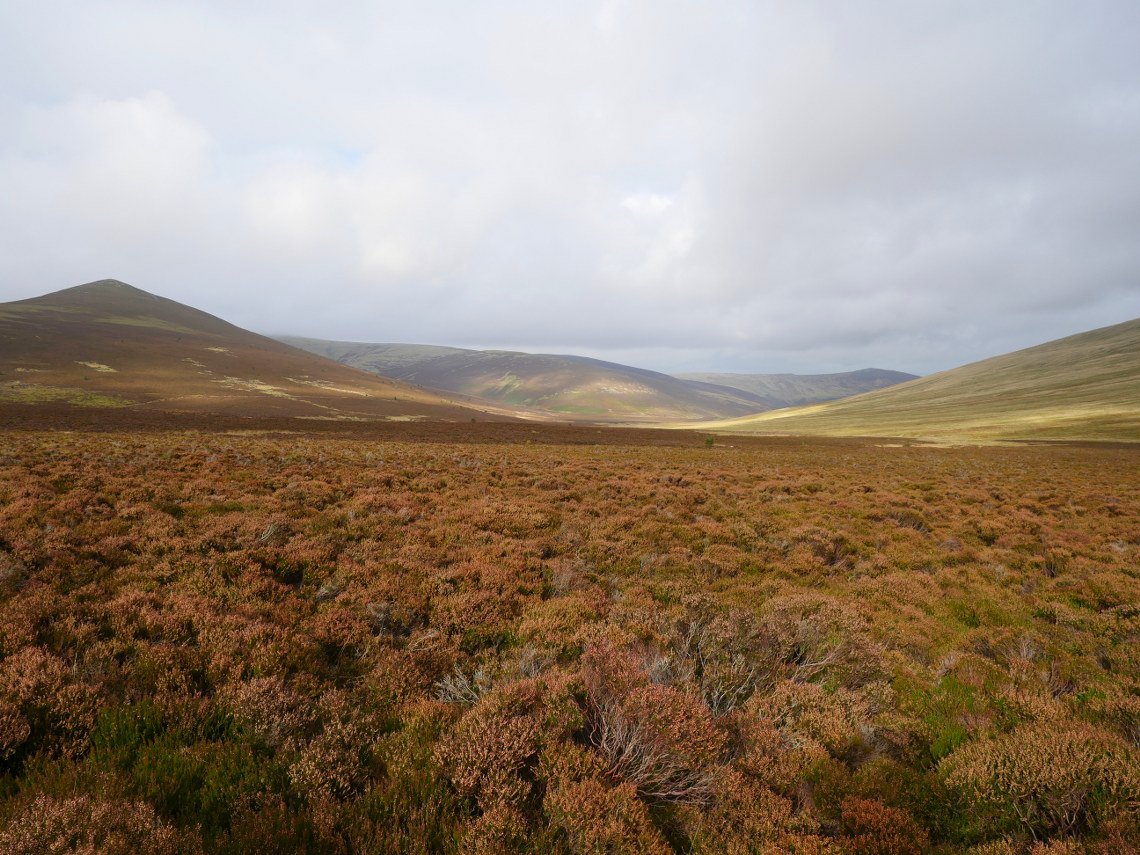 Great Calva and the valley of the Caldew seen across a great expanse of heather.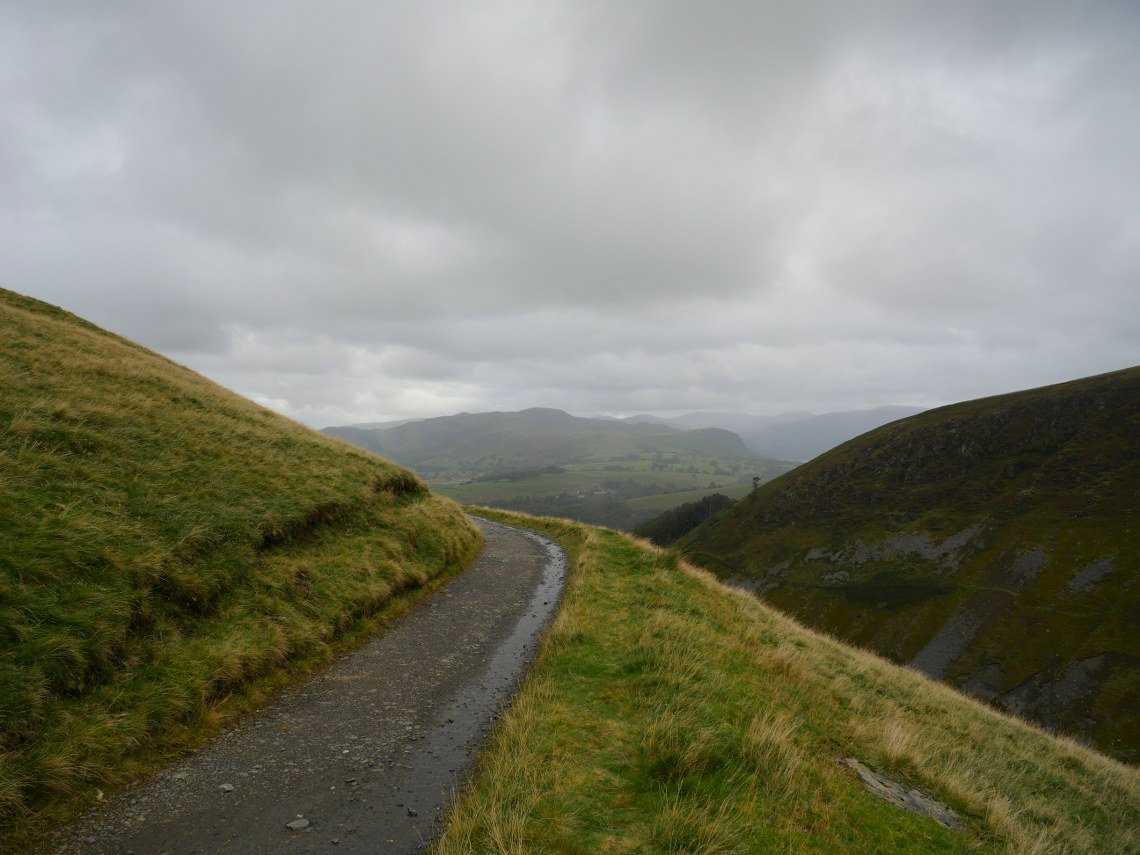 The fells of the central ridge appear as we retrace our steps and round the corner on our way home. The blue skies from this morning have gone now and we had a couple of minutes of light rain..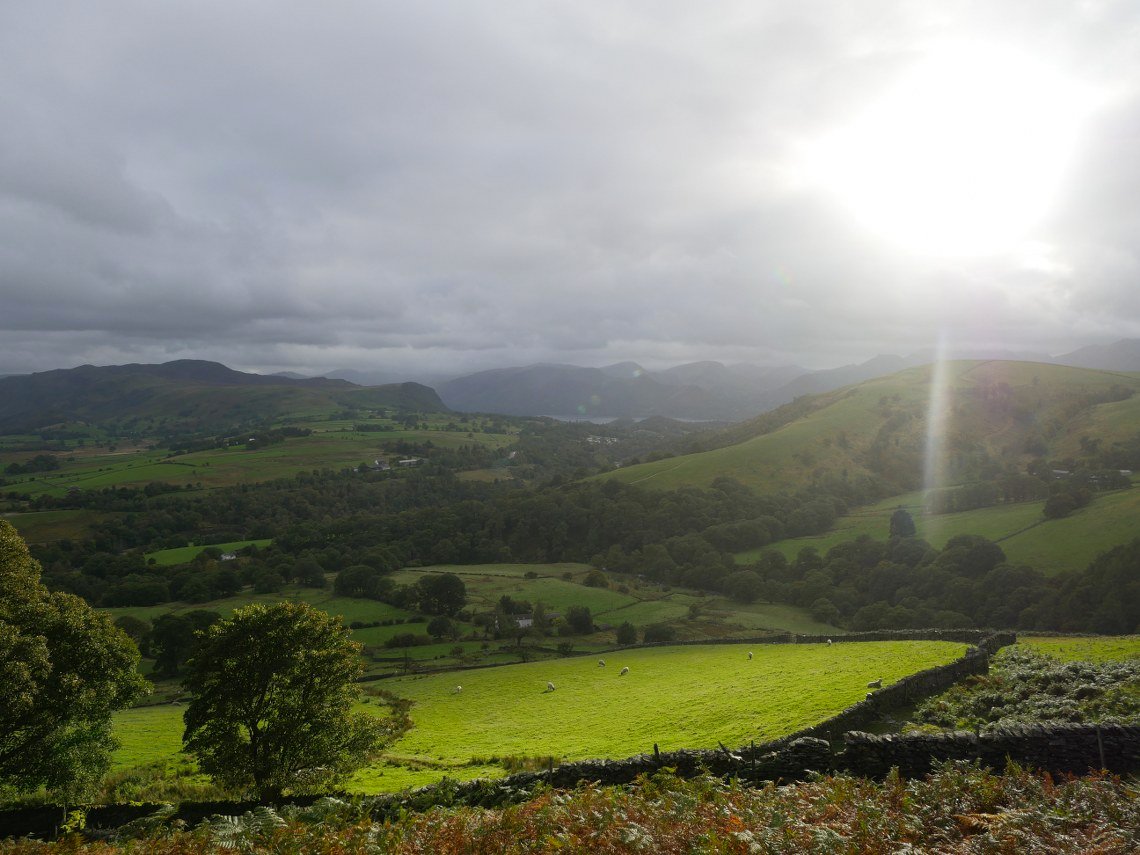 But the sun made a comeback lighting the fields below the path.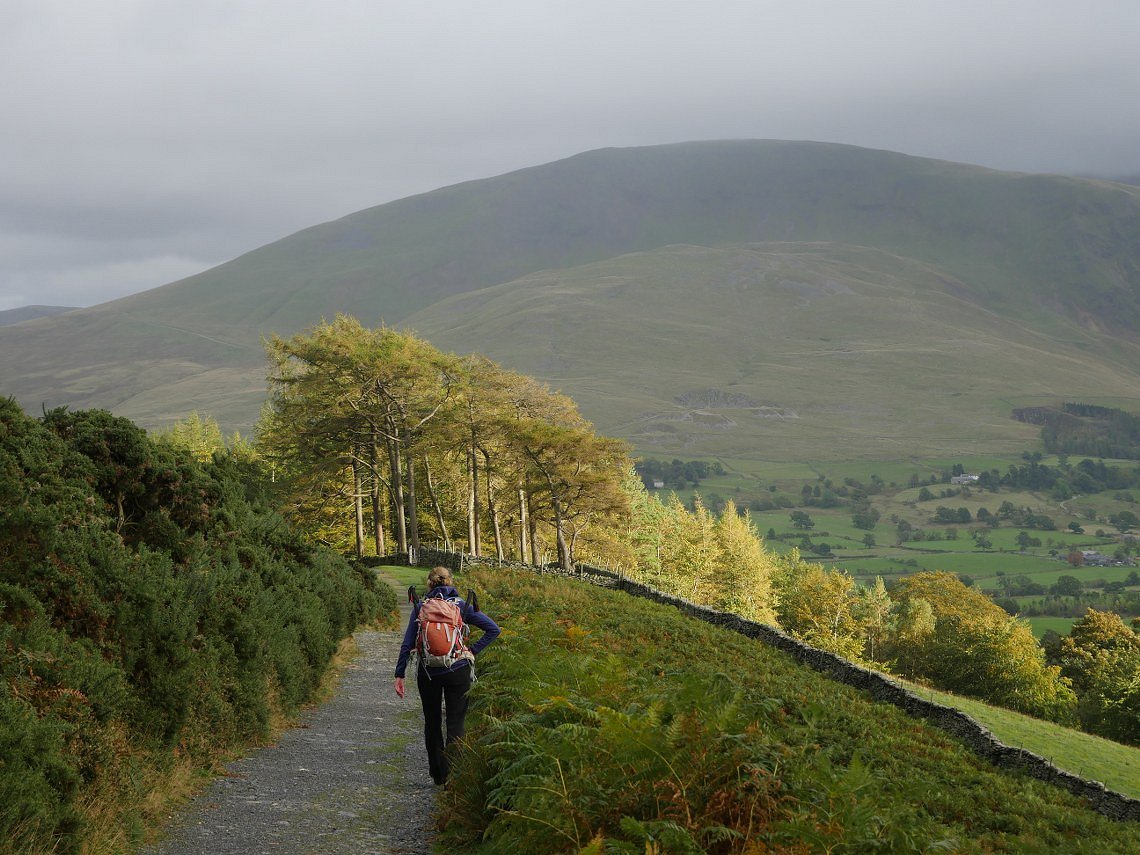 And lighting up the trees adjacent to the car park.
Previous walk - A Riggindale round - Next Walk - Lorton to Braithwaite