WWW.KARLSWALKS.CO.UK
PICTURES AND TRIP REPORTS FROM MY WALKS IN THE ENGLISH LAKE DISTRICT
---
E-mail - karl@karlswalks.co.uk
A Riggindale round
( and trig bagging on Hog Lowe Pike )
18th September 2022
Route. Mardale Head car park - The Rigg - Rough Crag - High Street - Short Stile - Straights of Riggindale - Kidsty Pike - Kidsty Howes - Mardale Head
( About 7 miles 2400ft ascent )
We've not been to Mardale for a while so that's where we headed for this week. Our plan was to walk up the Rough Crag ridge and when at the top decide whether to turn right or left depending on what the weather was doing and how tired we felt. Emily joined us for a last visit to Lakeland for a while before she leaves for university.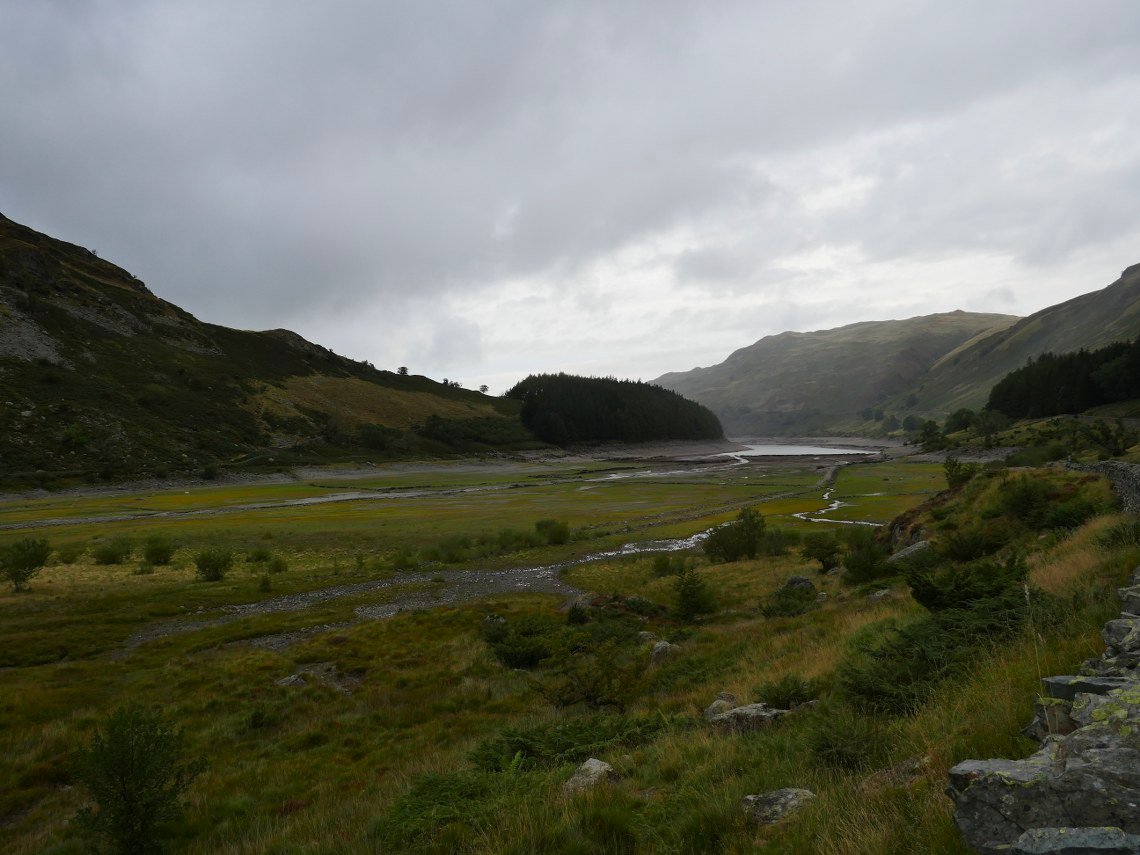 It has been a dry summer so we were not totally shocked to see Haweswater very low.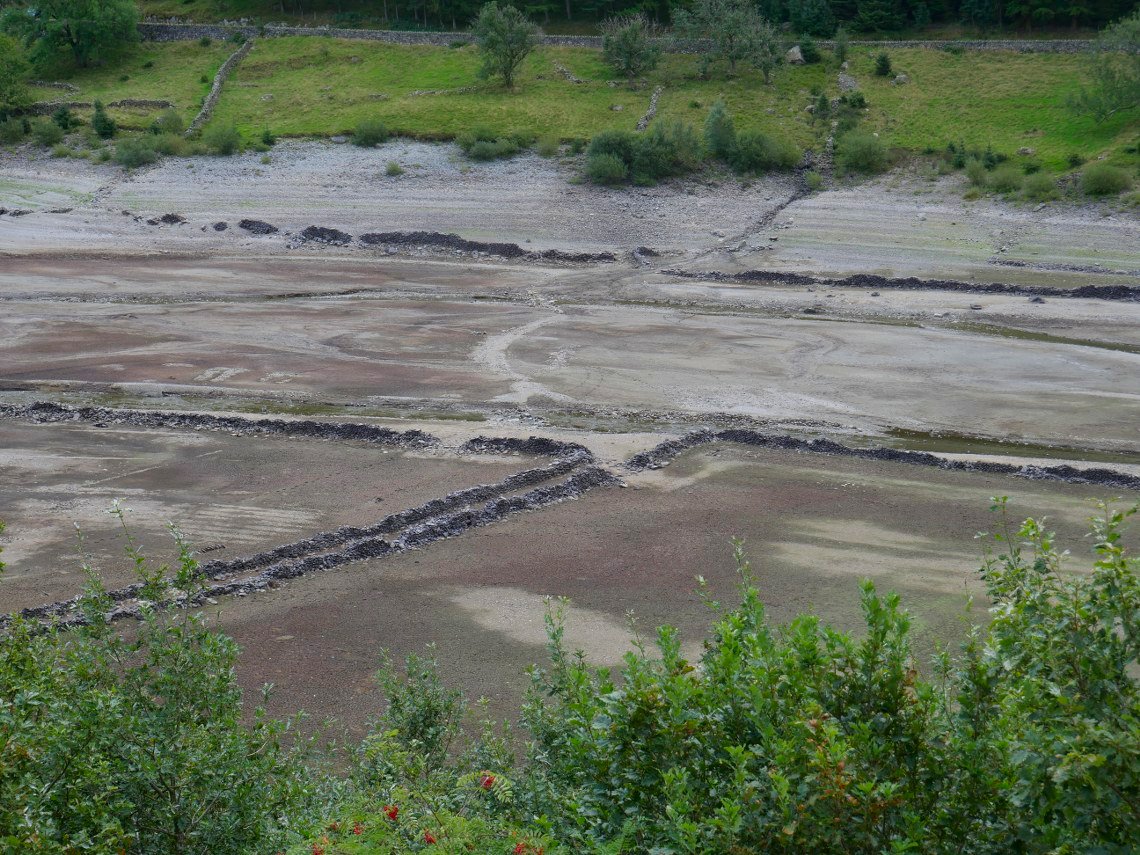 The walls and lanes of the sunken village of Mardale Green are visible once again.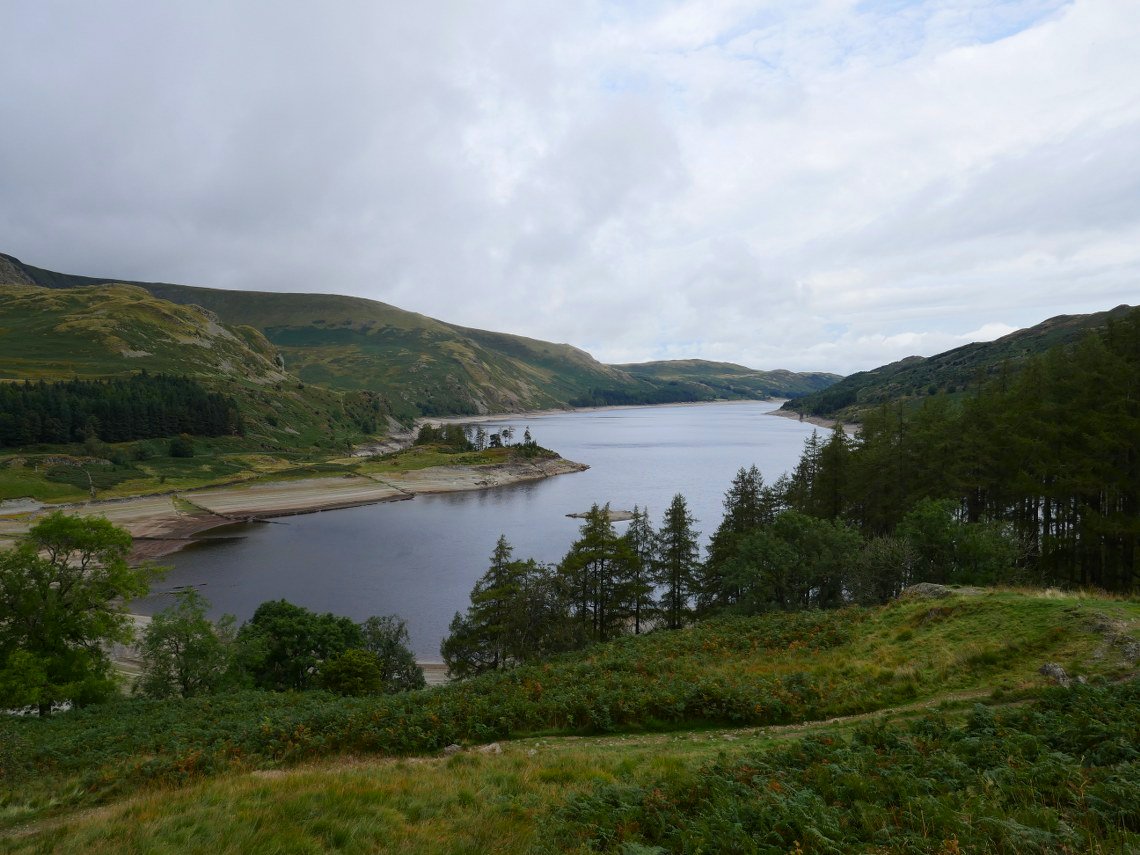 After walking around to The Rigg we start the lovely climb up along the Rough Crag ridge.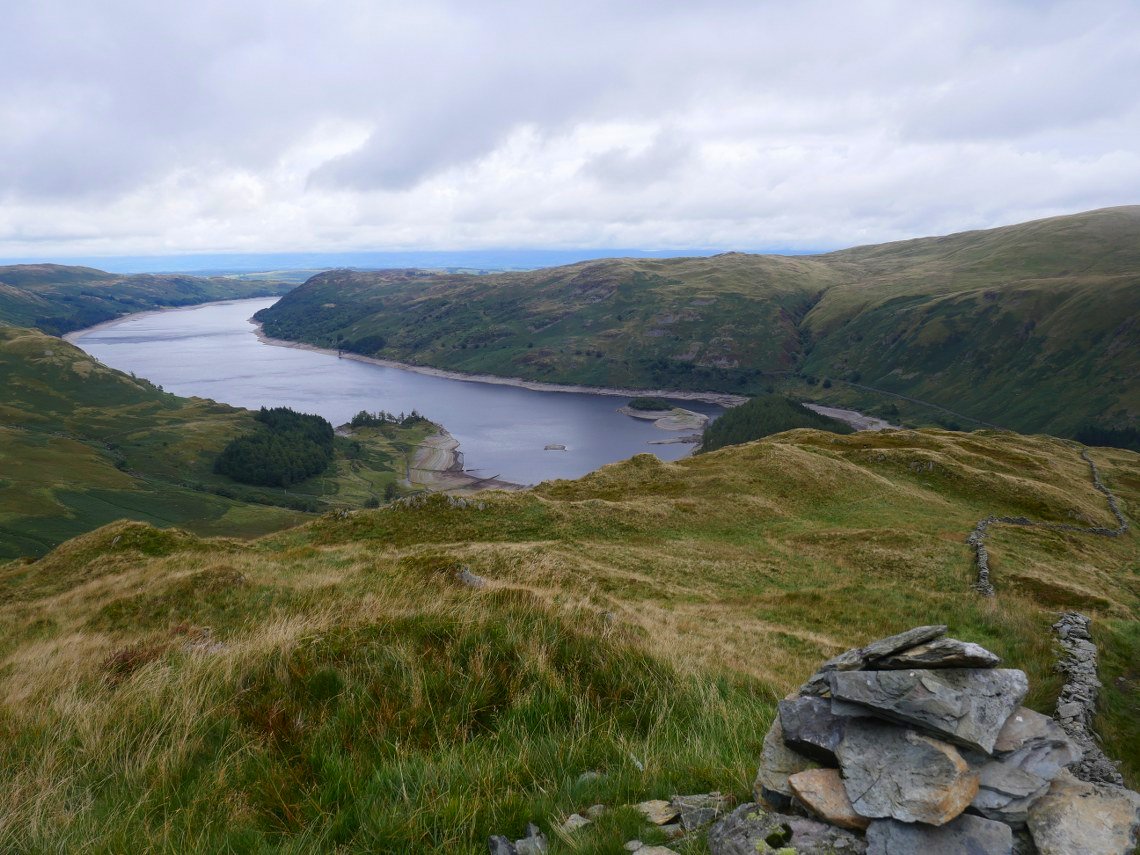 Looking back to Haweswater.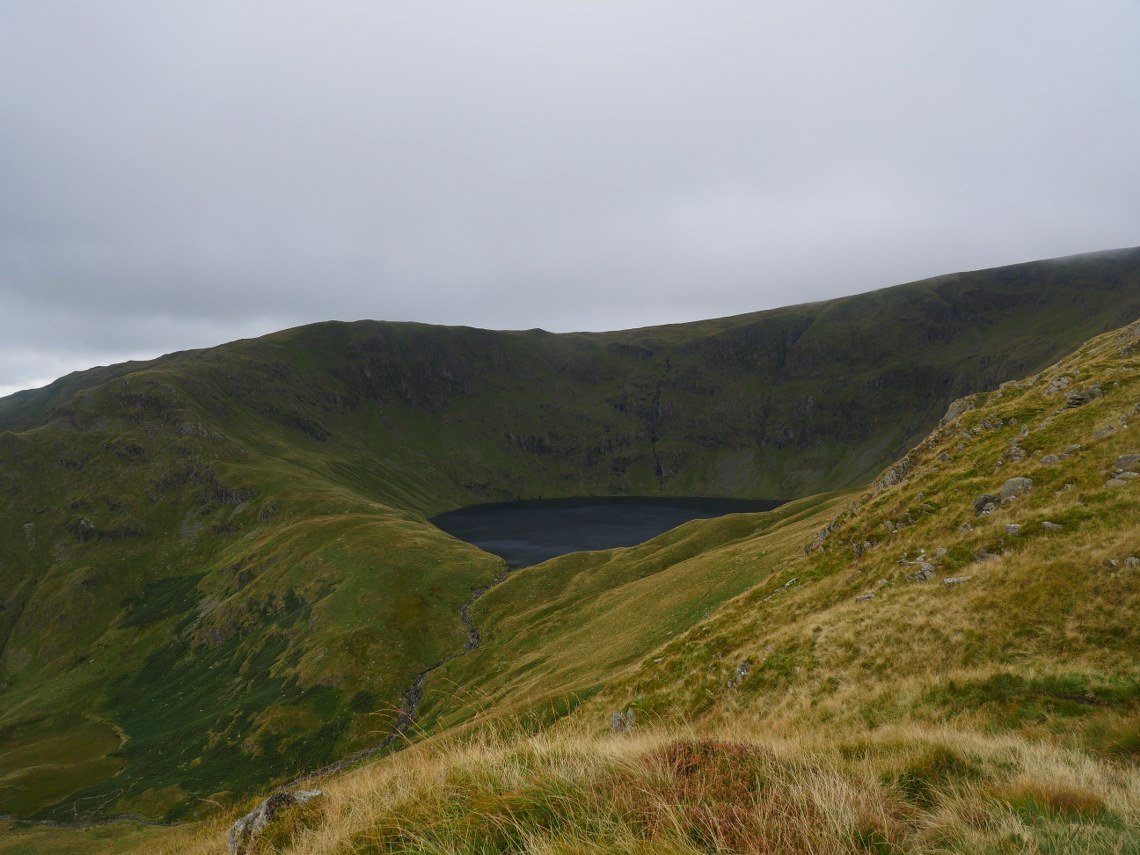 Soon Blea Water comes into view.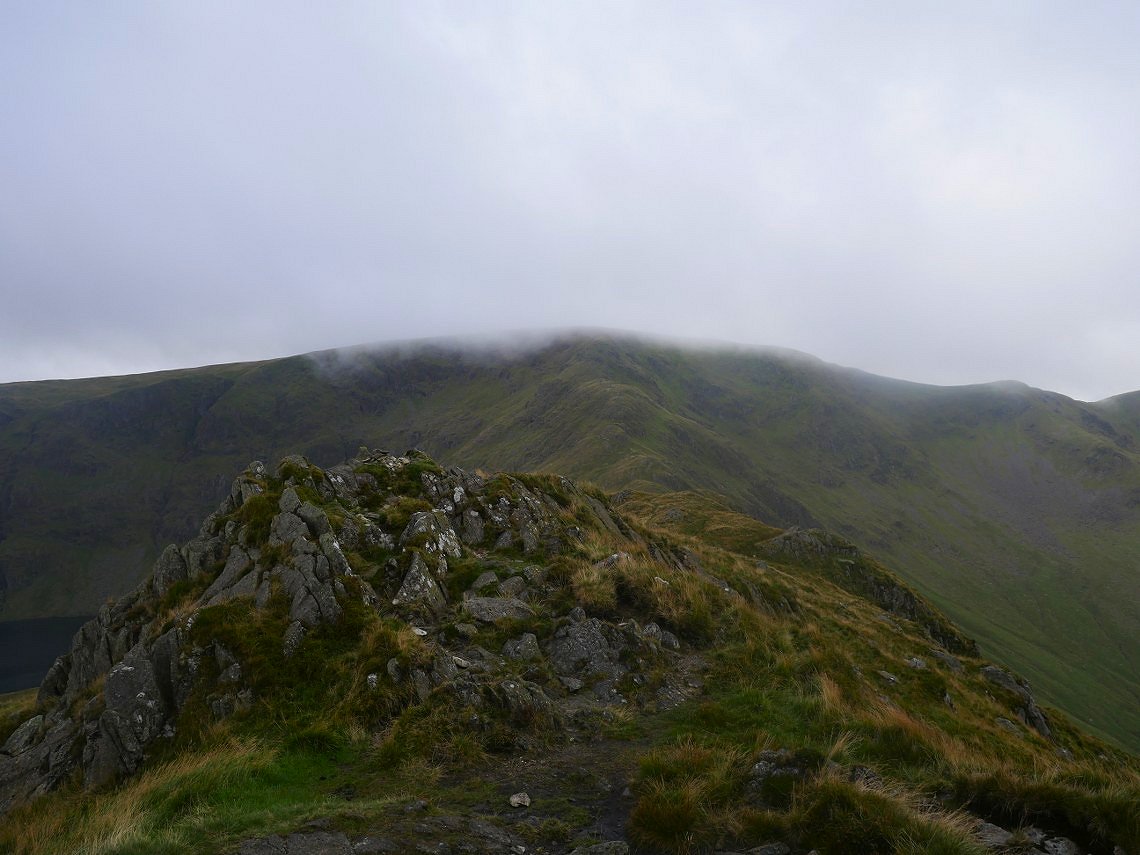 Looking along the ridge and up to High Street.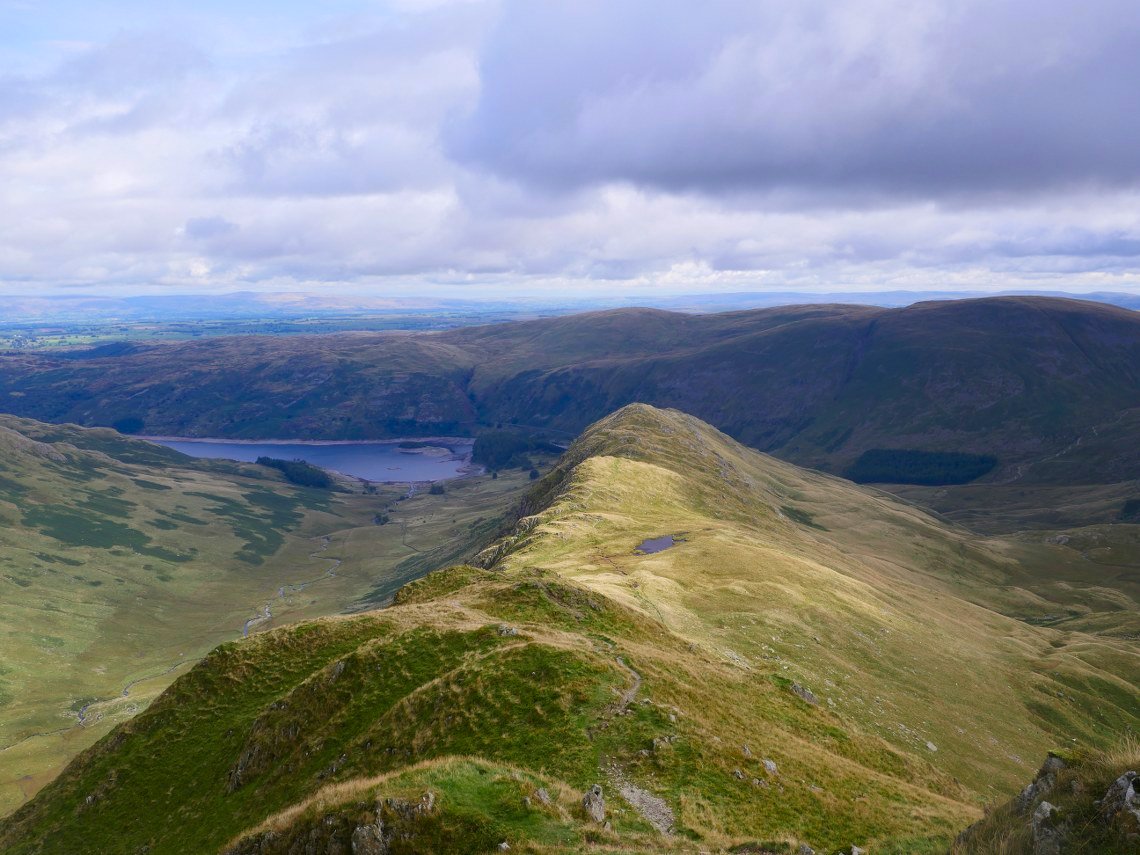 After passing over Rough Crag and Caspel Gate we tackle the steep rocky section up to High Street. And the sun has come out.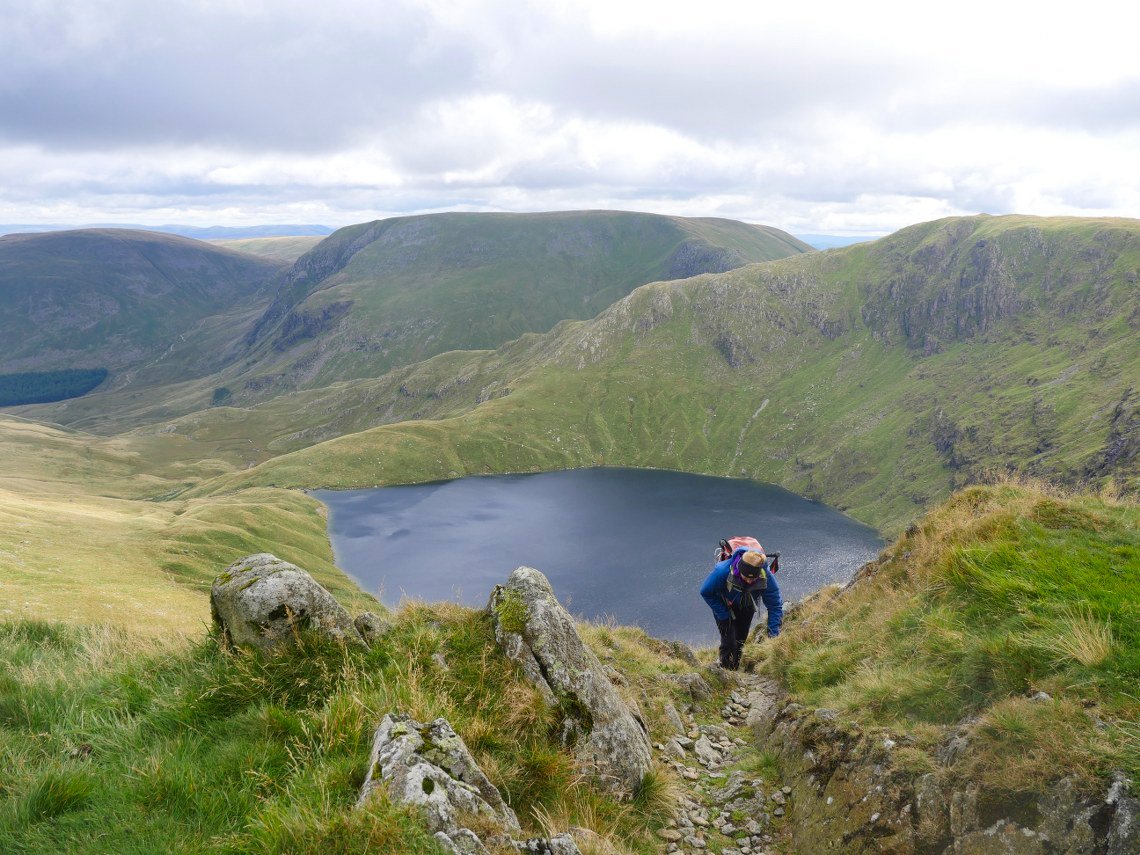 Blea Water and Sue on the climb. Harter fell in the Background.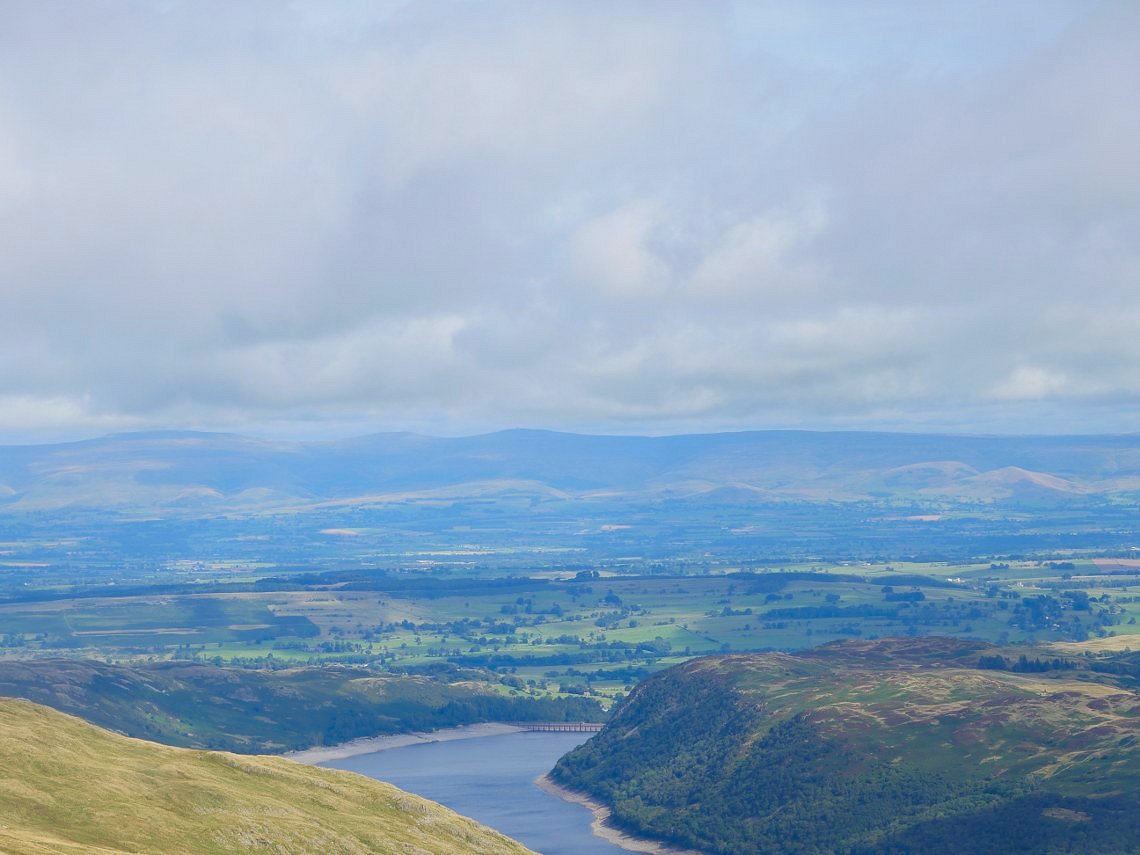 Hazy view looking over the Eden valley to Cross Fell and the Dun fells.
.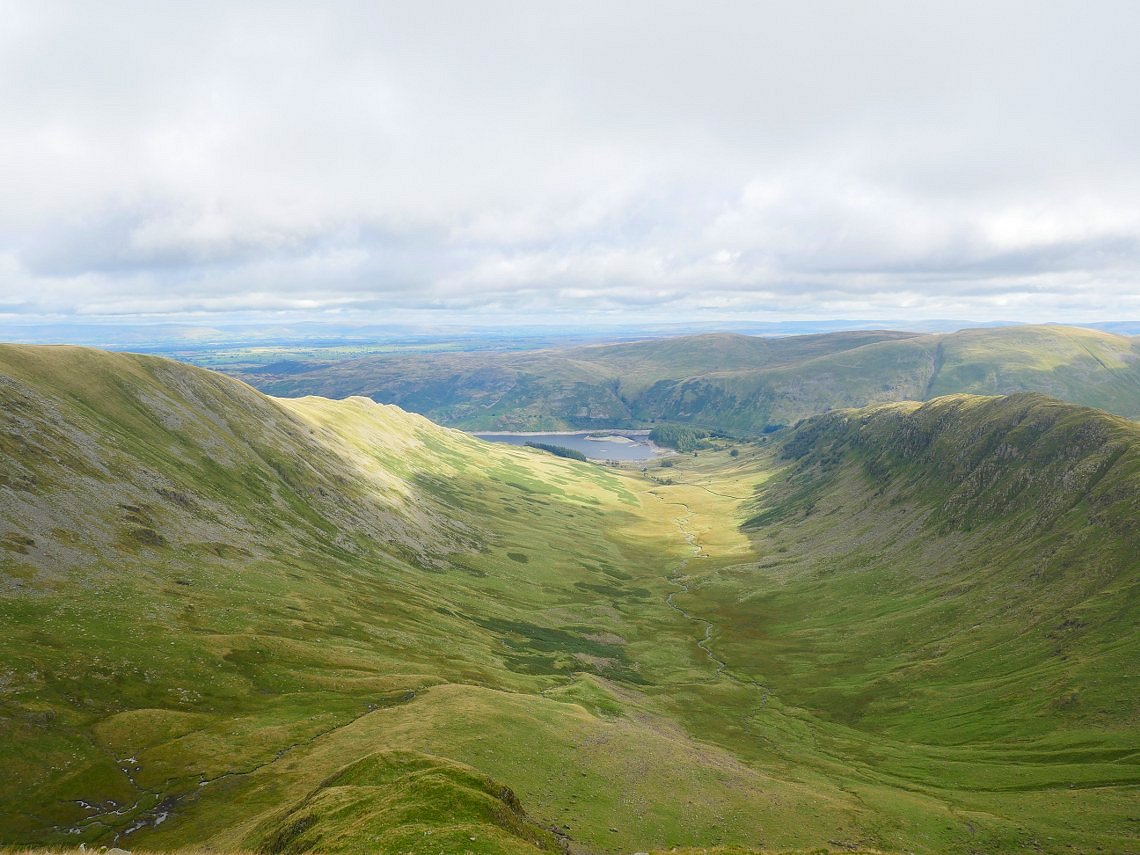 After reaching High Street we decided to turn right and take the slightly longer walk back via Kidsty Pike ( as opposed to turning left and going over Mardale Ill Bell and down by Small Water ) I always make the very short climb to Short Stile for this view down Riggindale with our route up on the right.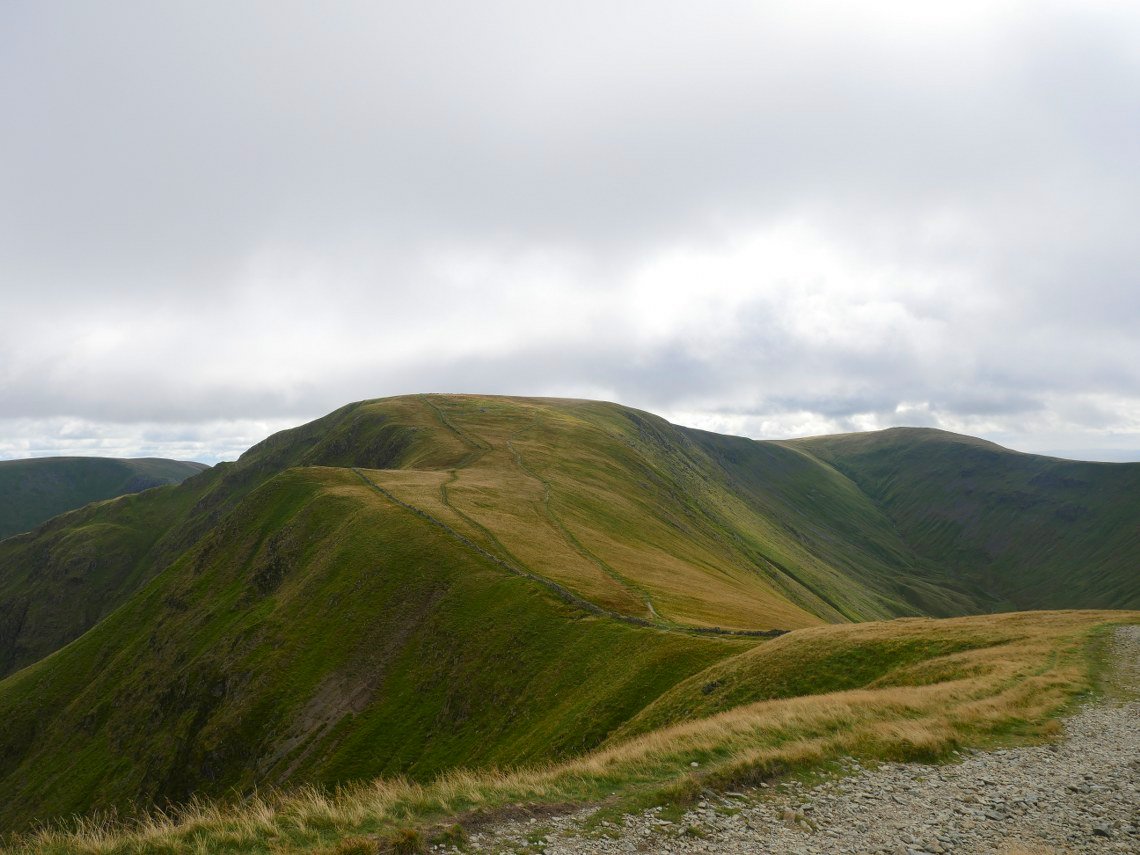 High Street and to the right Thornythwaite Crag.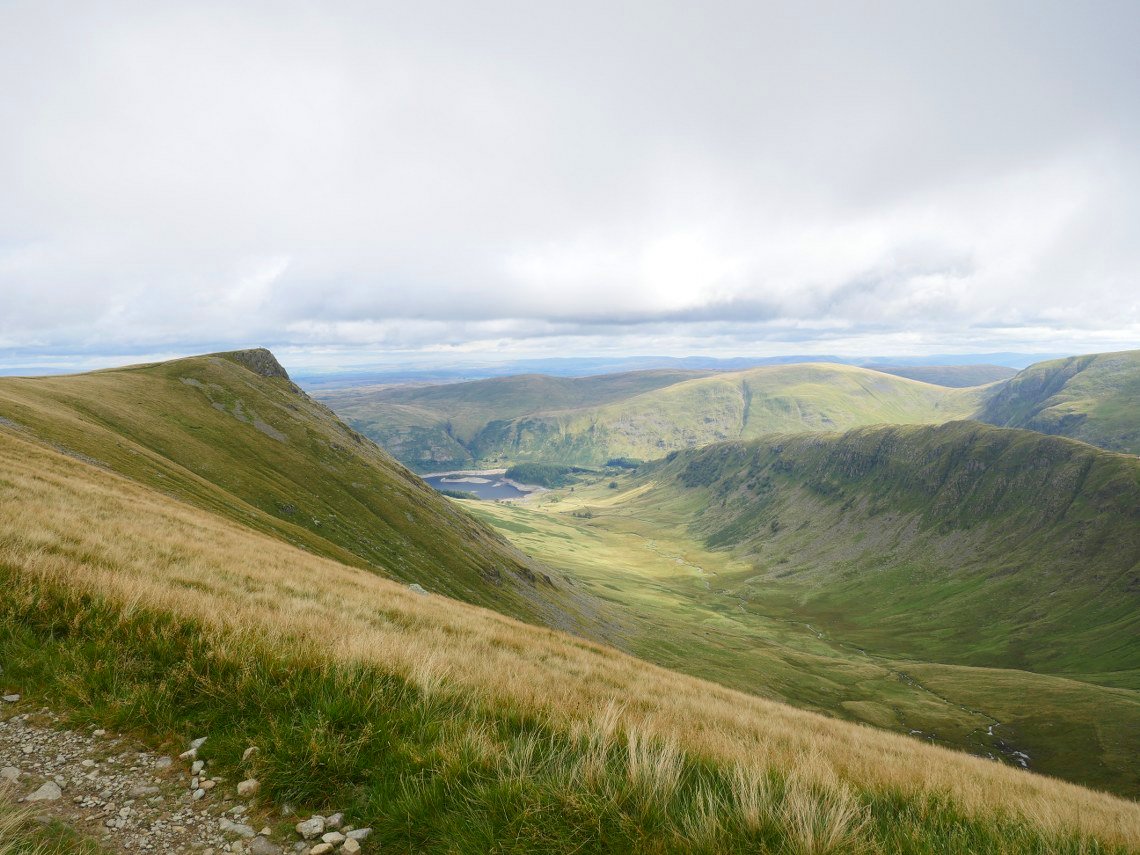 The distinctive prow of Kidsty Pike is hard to miss. As usual there were plenty of deer in Riggindale but were all to far away to see with the camera.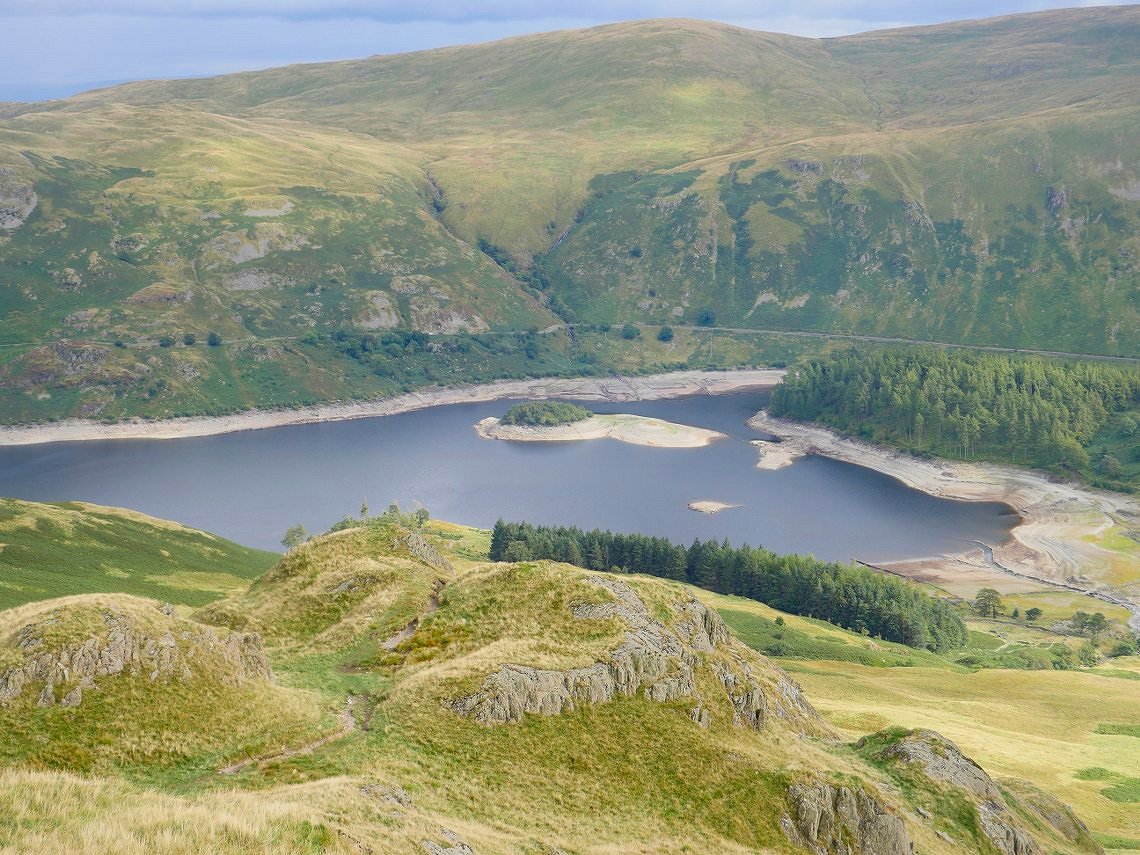 Descending now to Kidsty Howes.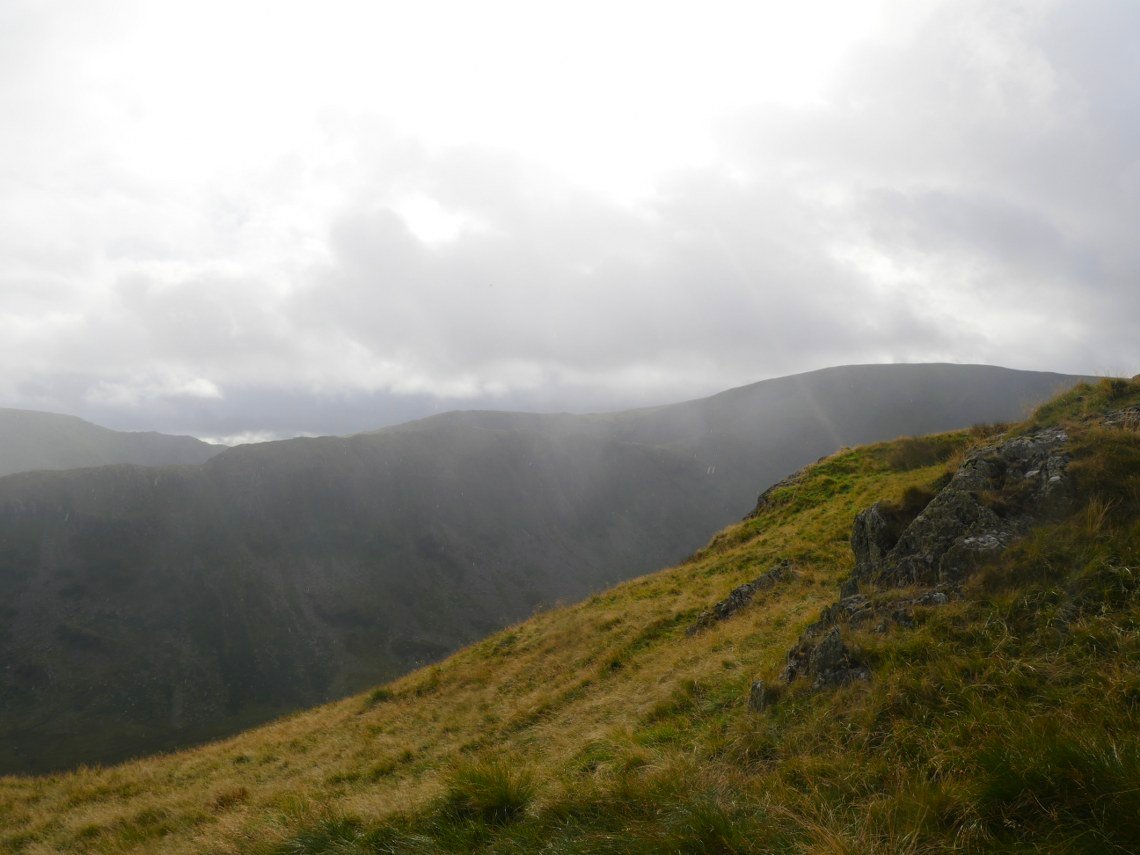 The weather turned again and we had a few minutes of quite cold rain.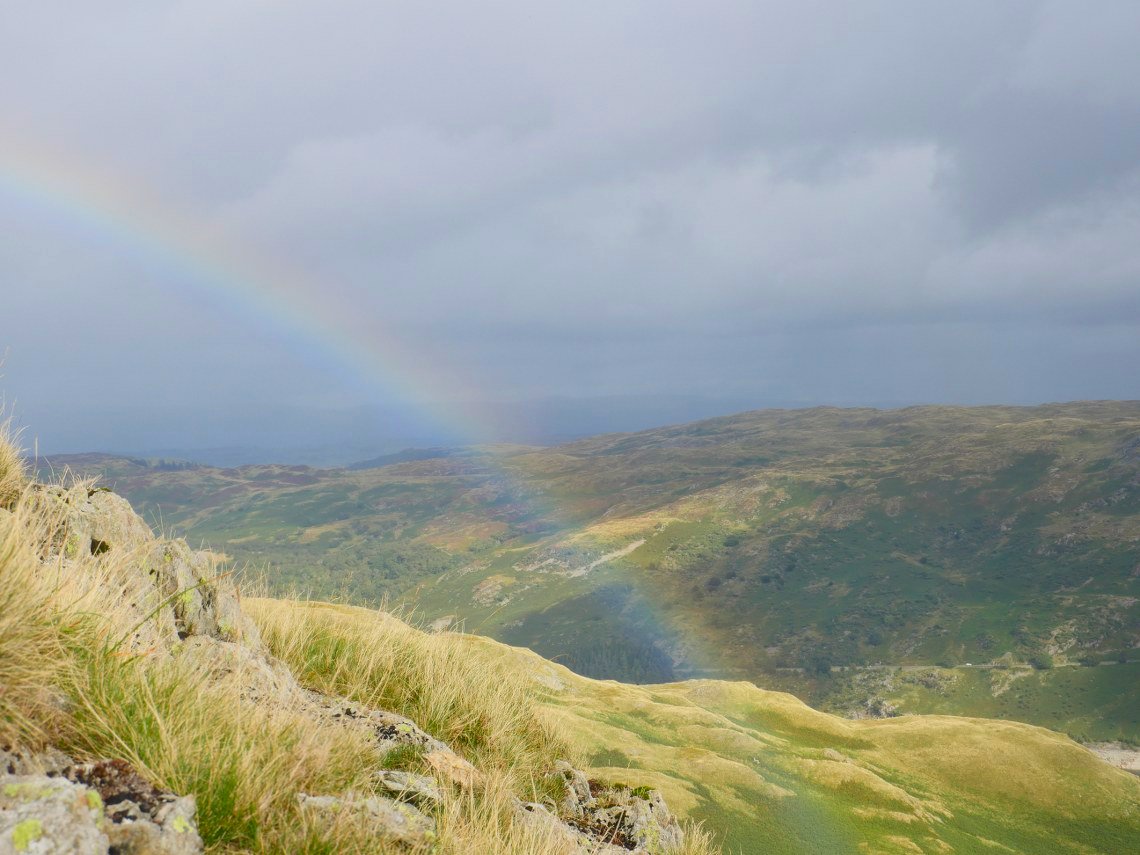 But when it cleared we were left with a rainbow.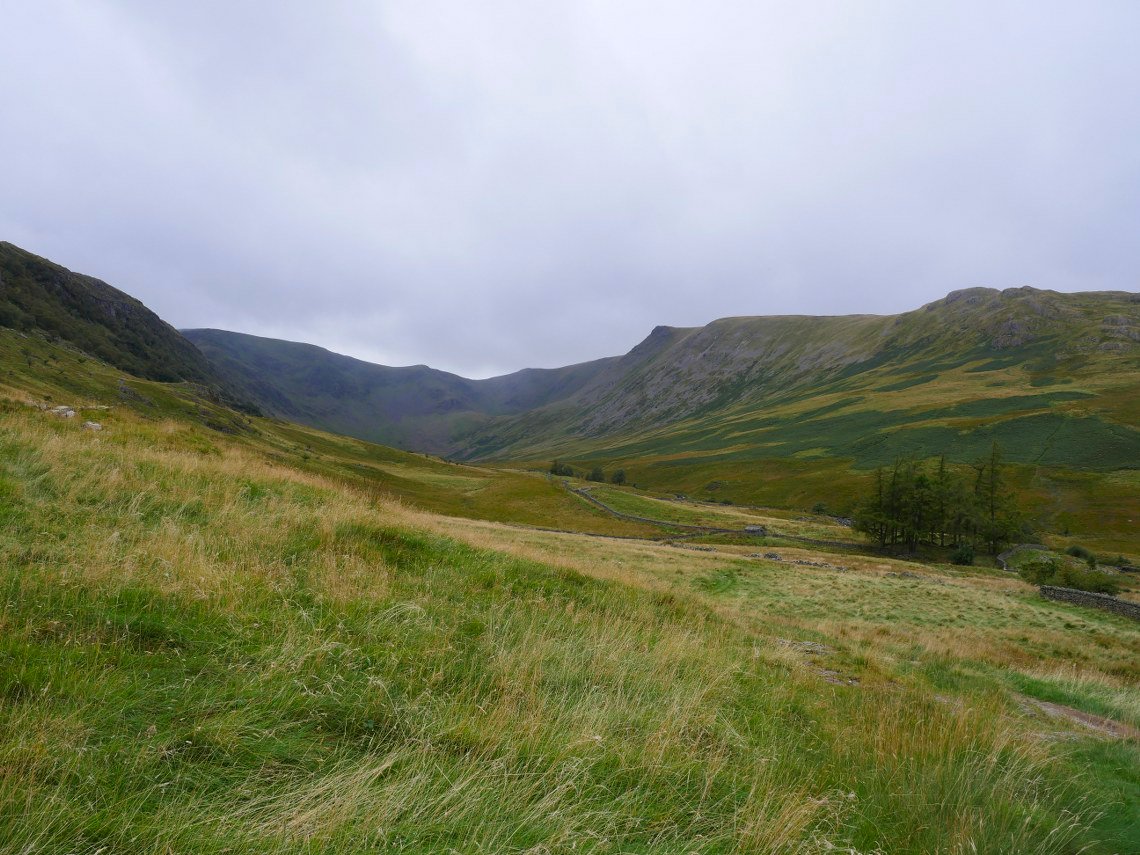 The view back along Riggindale.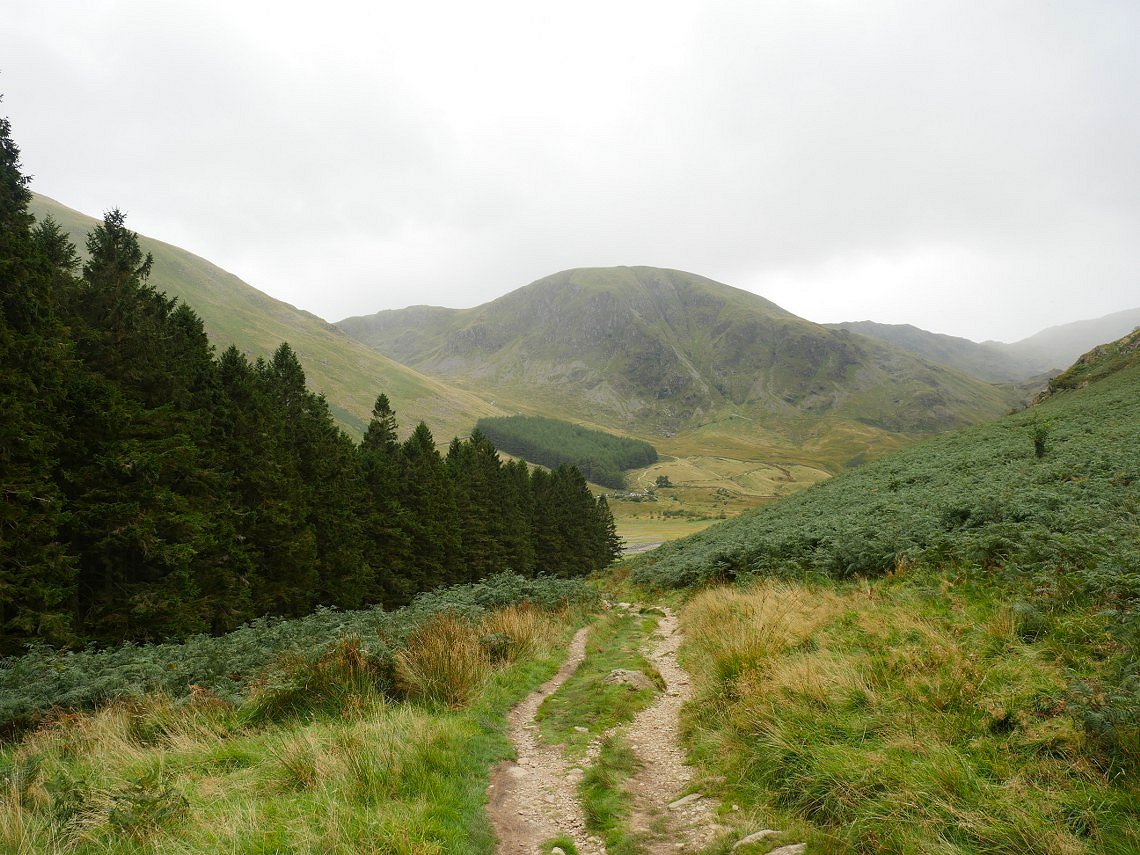 Coming back around the corner now. Annoyingly it rained again this time a bit heavier so we arrived back at the car a bit damp.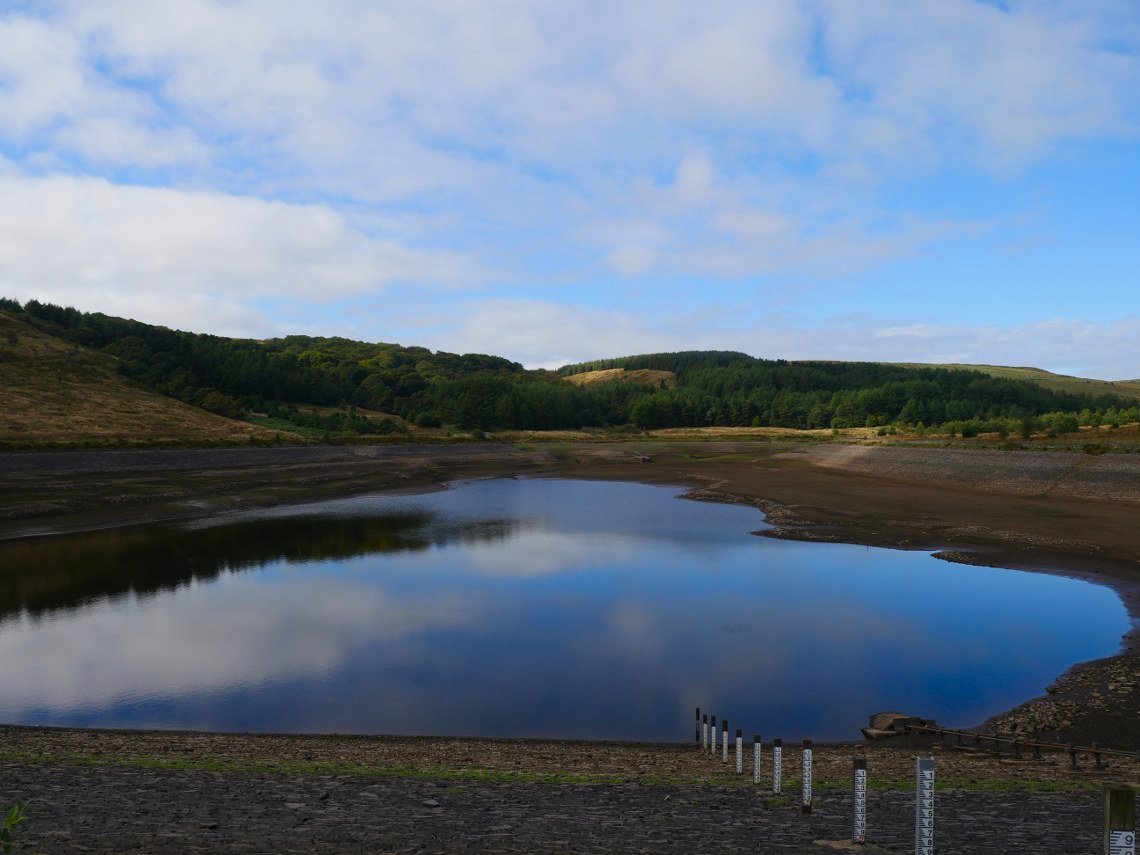 Grandson Louis has got himself a copy of the Lancashire trig points bagging book and so far has knocked five off the list and the following weekend I joined Him, Mum and Dad and little sister to climb Hog Lowe Pike which is a distinctive little hill which can be seen from quite a few places locally. As with Haweswater, Calf Hey reservoir was very low.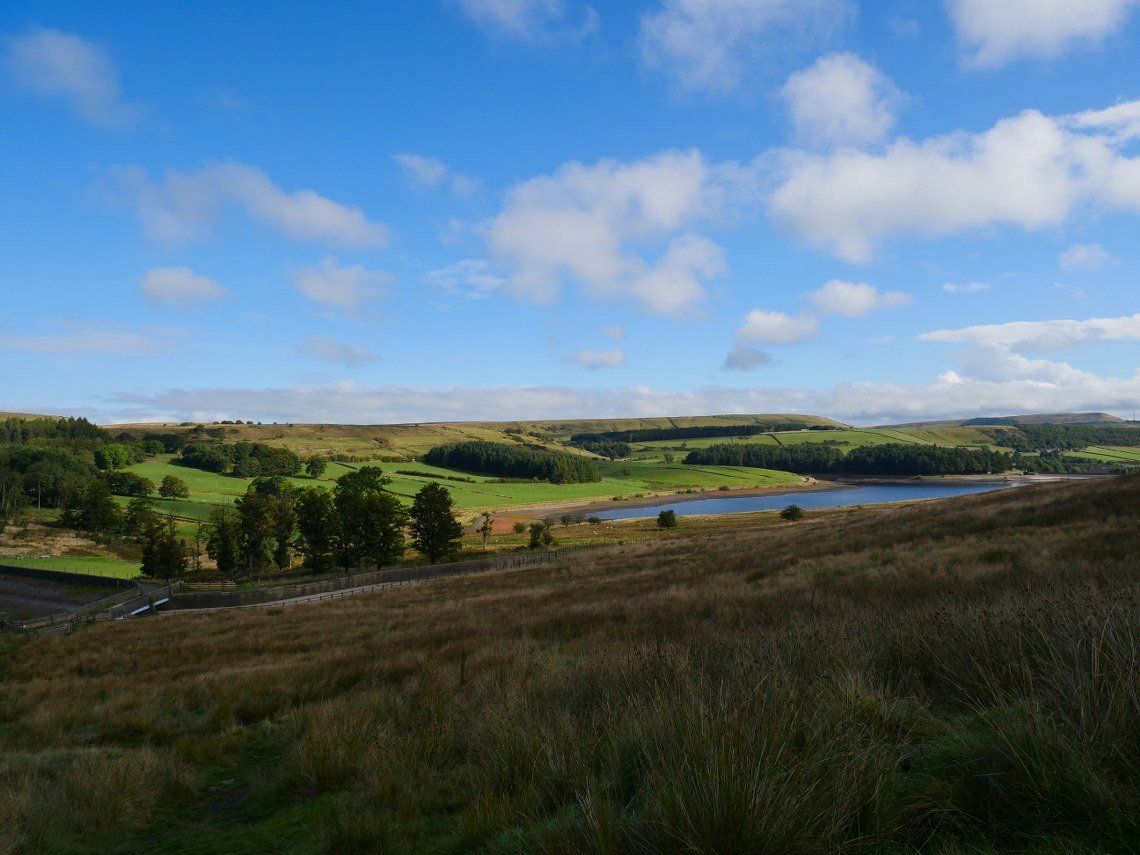 Climbing the hillside we get a view of the slightly larger Ogden reservoir.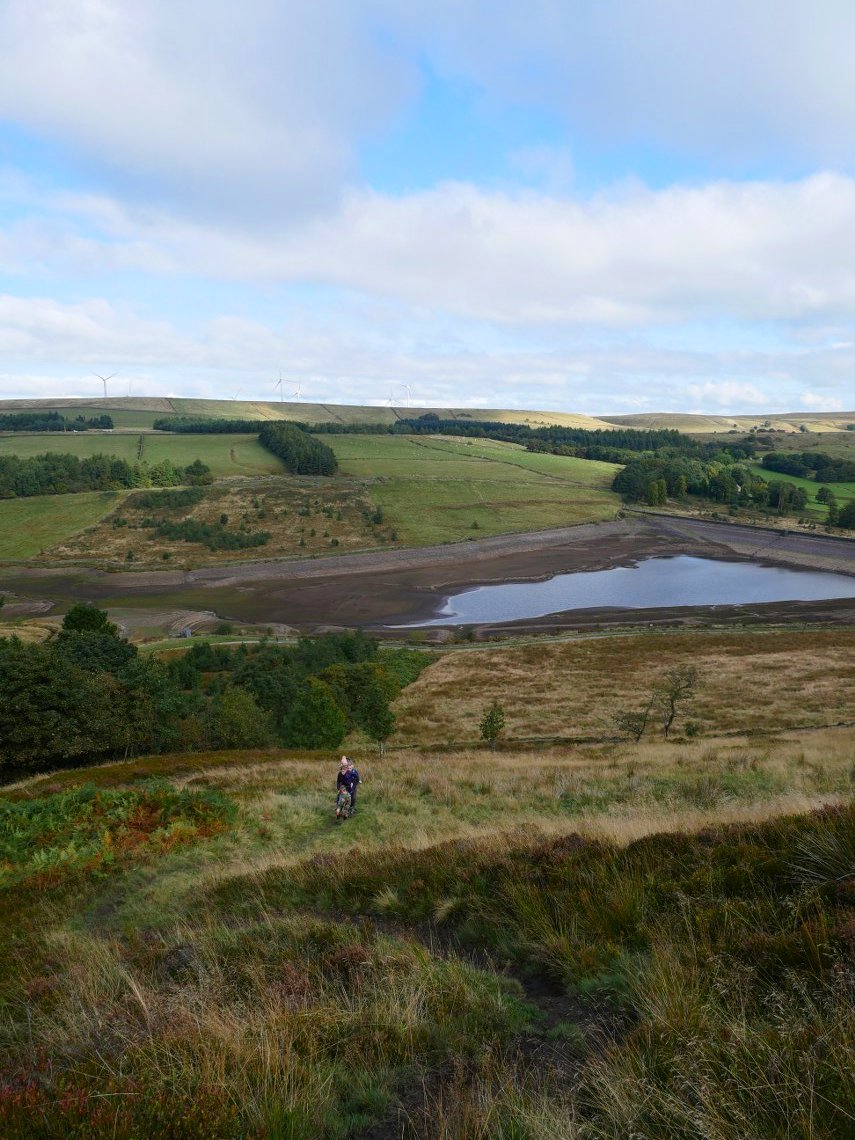 Calf Hey res from climb.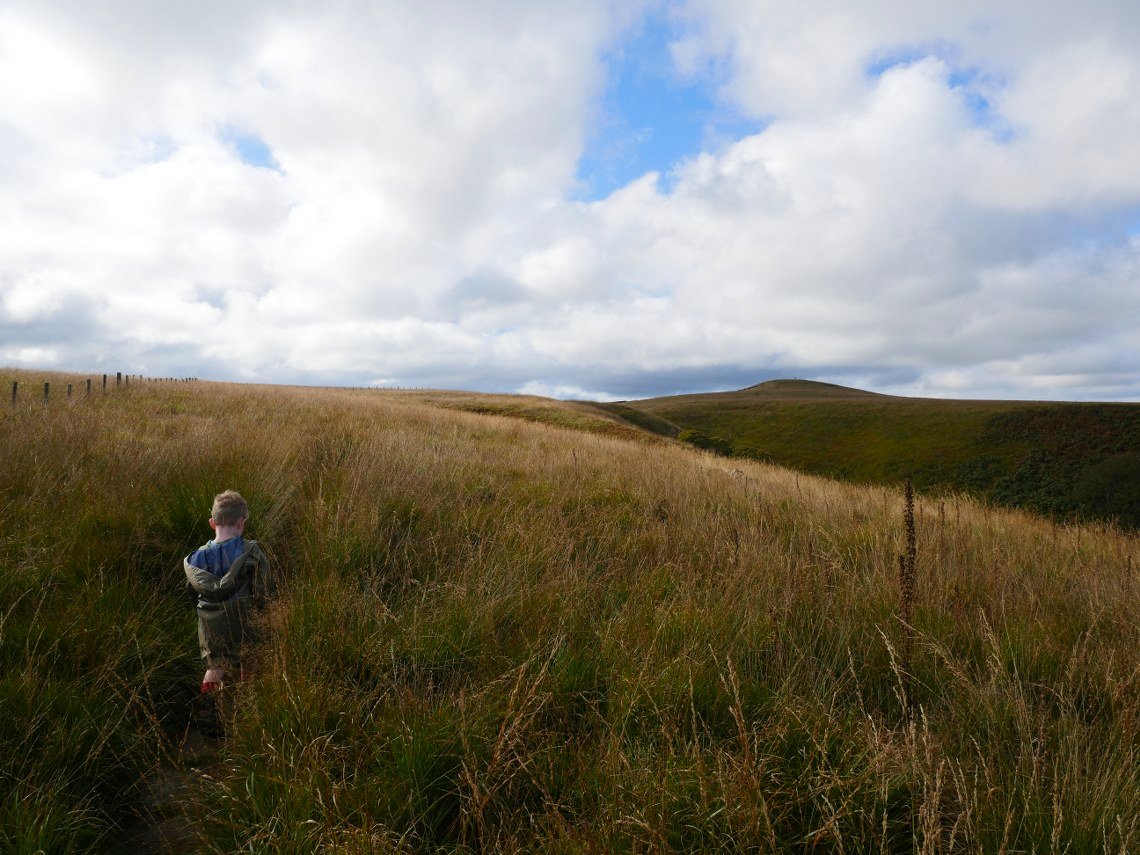 Louis leads the way and the top is in sight.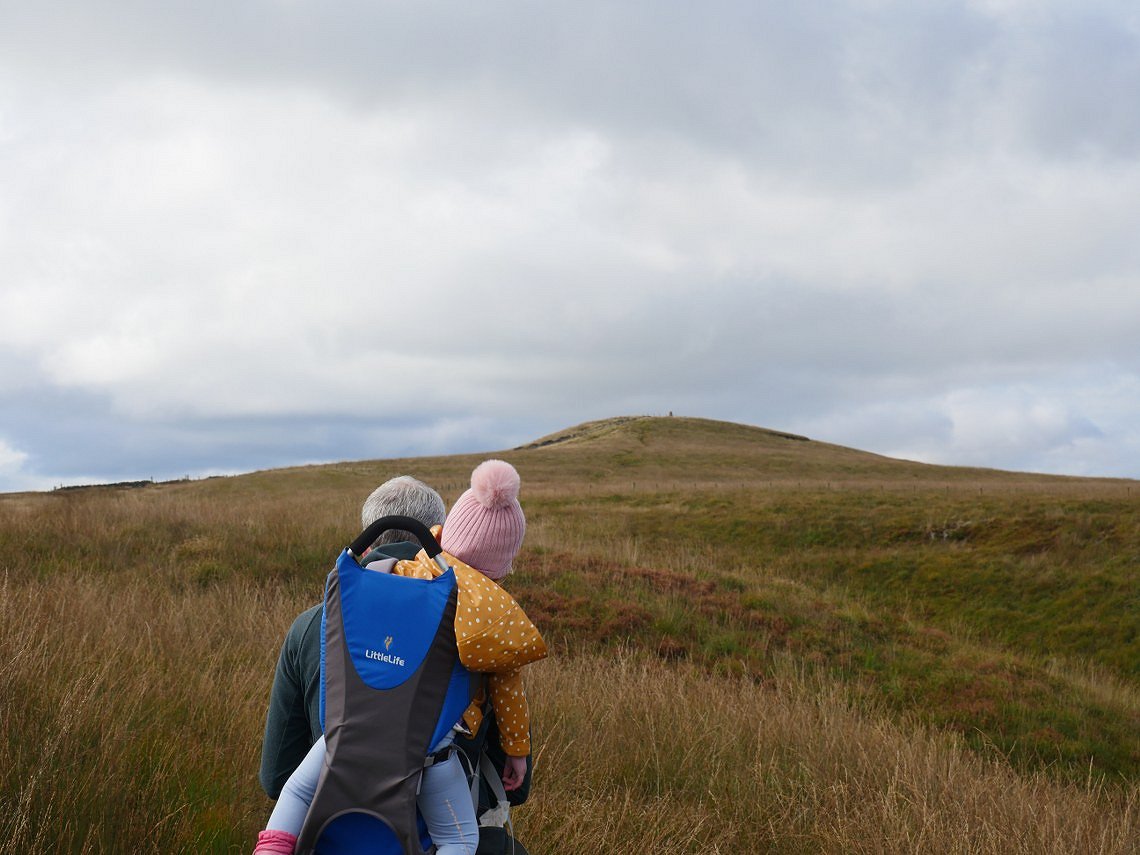 "Get a move on Dad" says Poppy". "We need to beat Granddad to the top"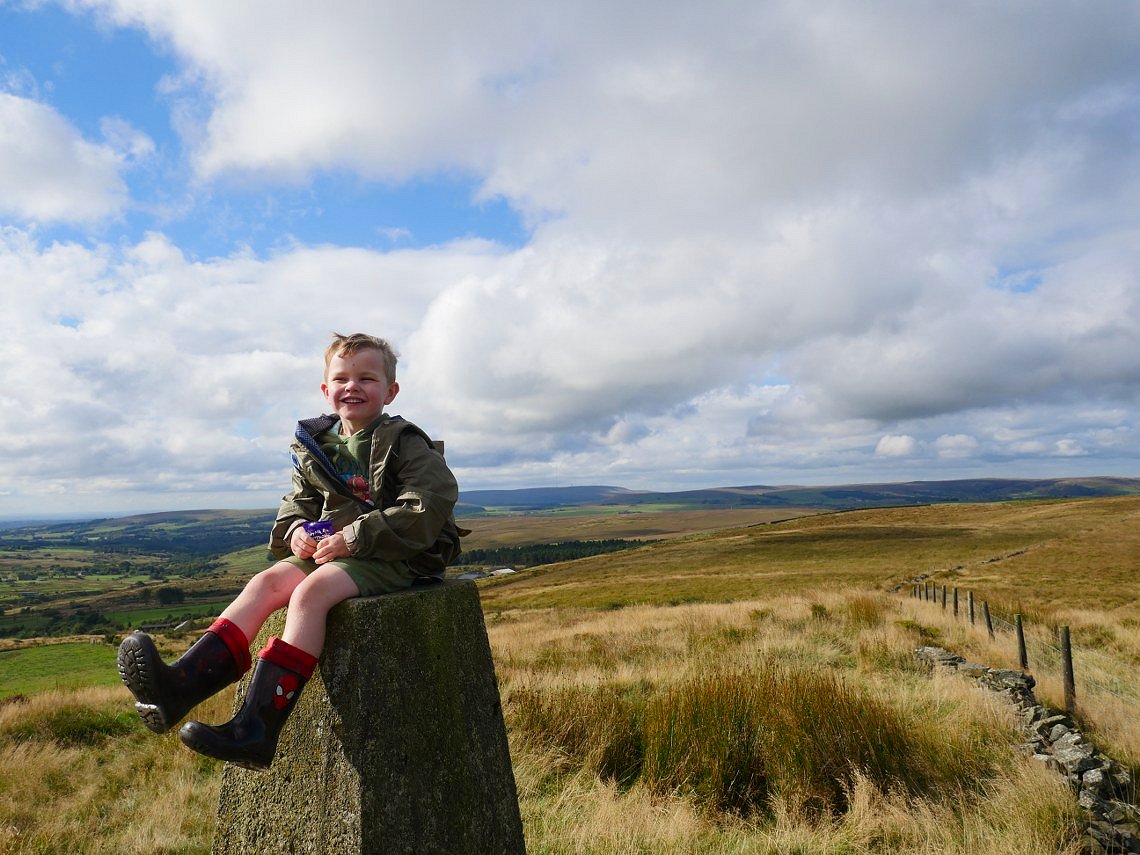 Number six out of one hundred and one. Great view over to Darwen Moor and then Winter Hill.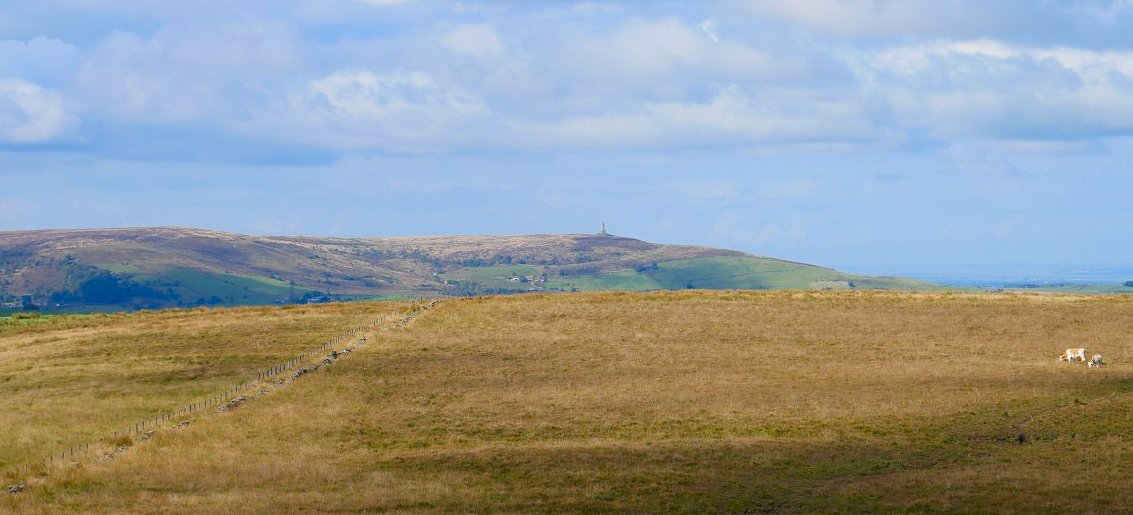 And Darwen Tower.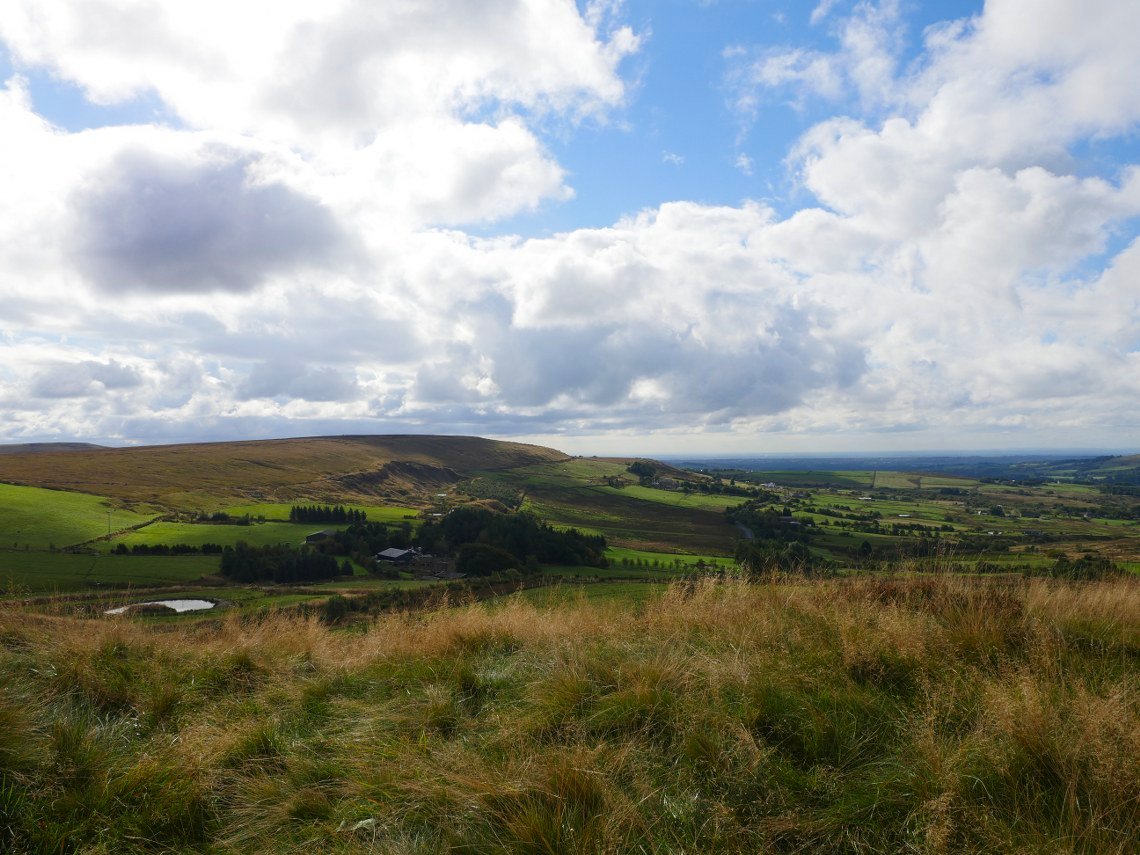 Looking south over to Manchester.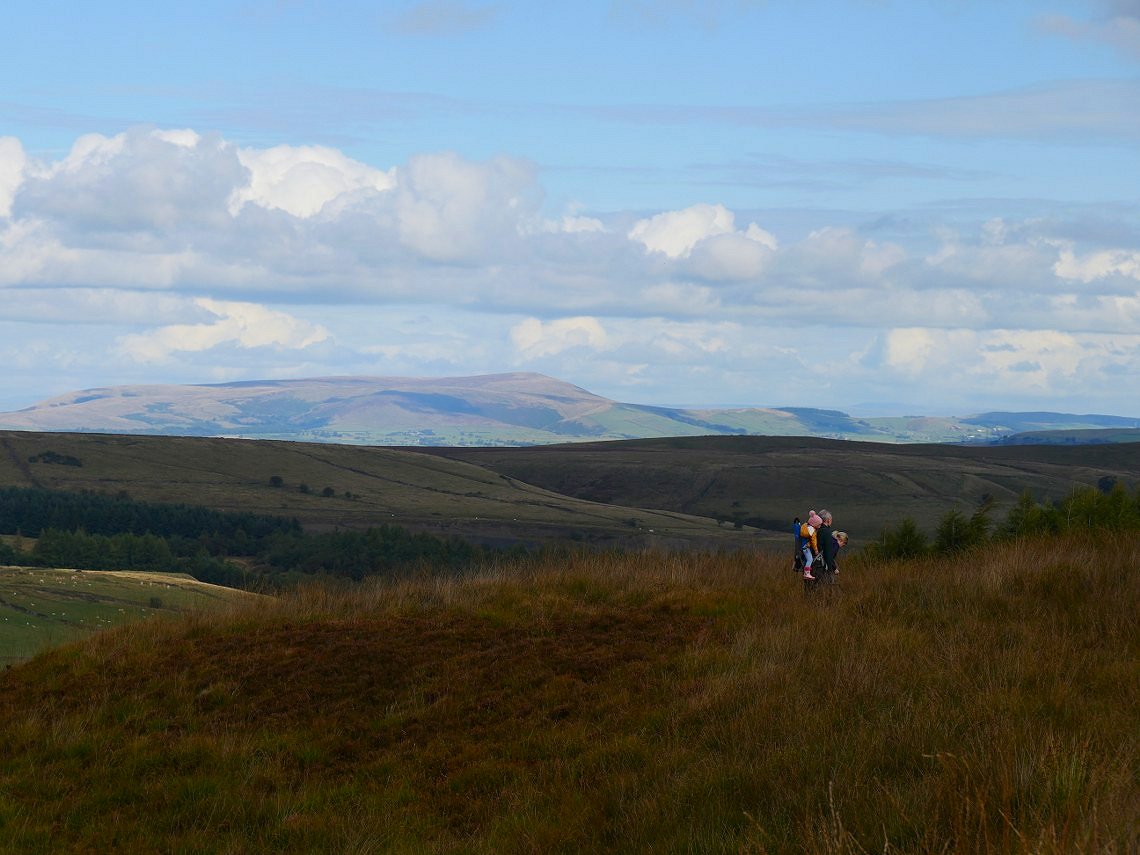 And north to Pendle Hill.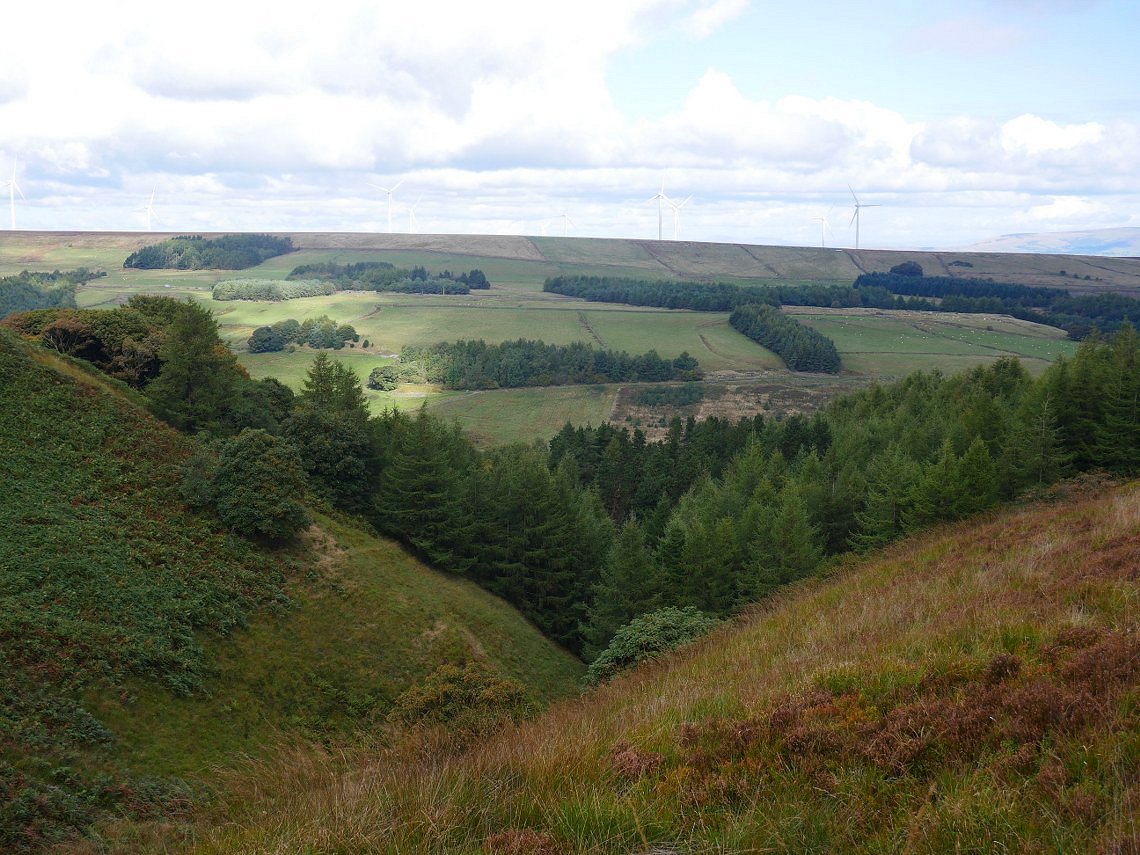 We varied our route back going down through the trees in the steep sided clough.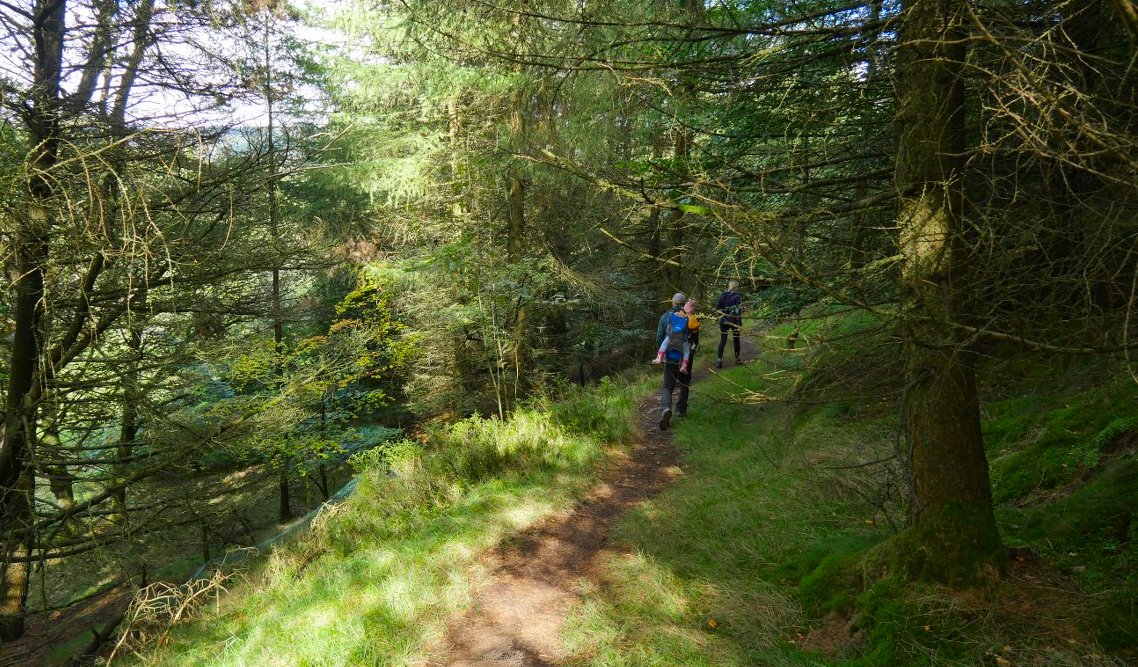 It was a bit steep at the start but there was a path to follow and we had lovely sunlight in the trees.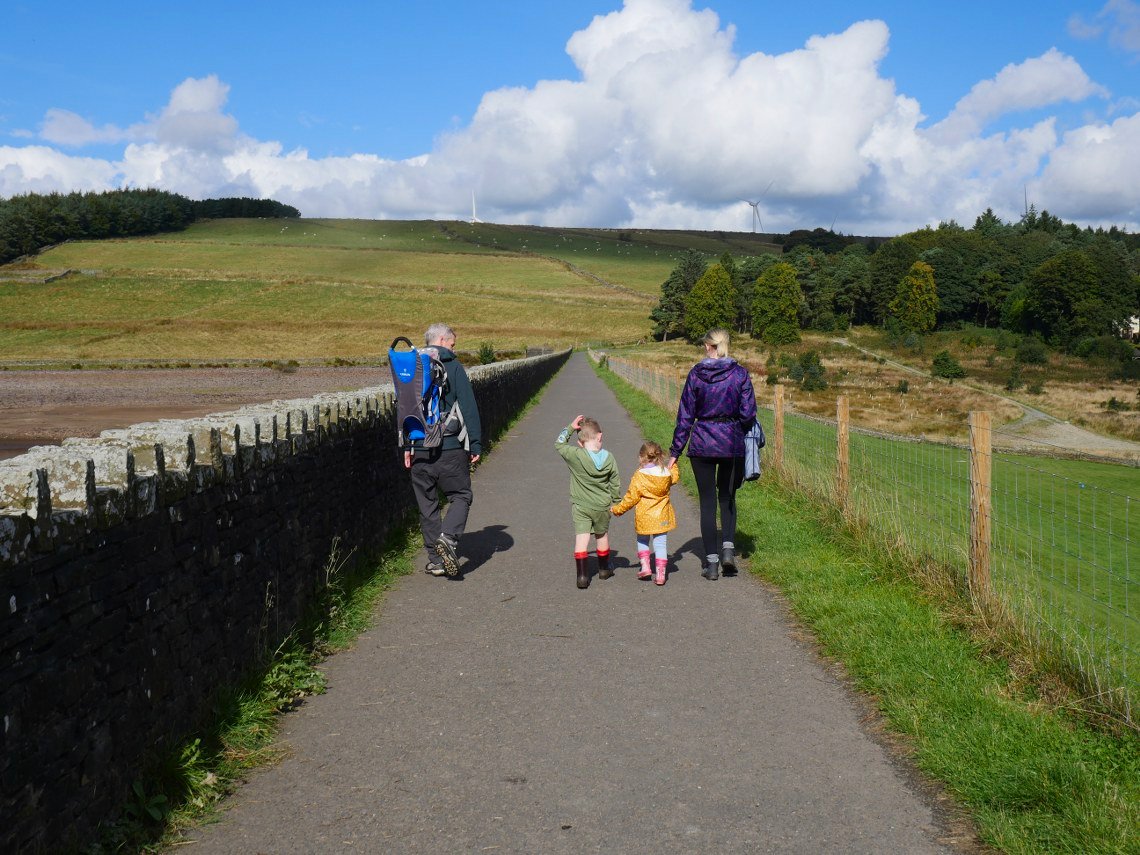 Poppy gives Dad a rest and walks back along the dam to the car park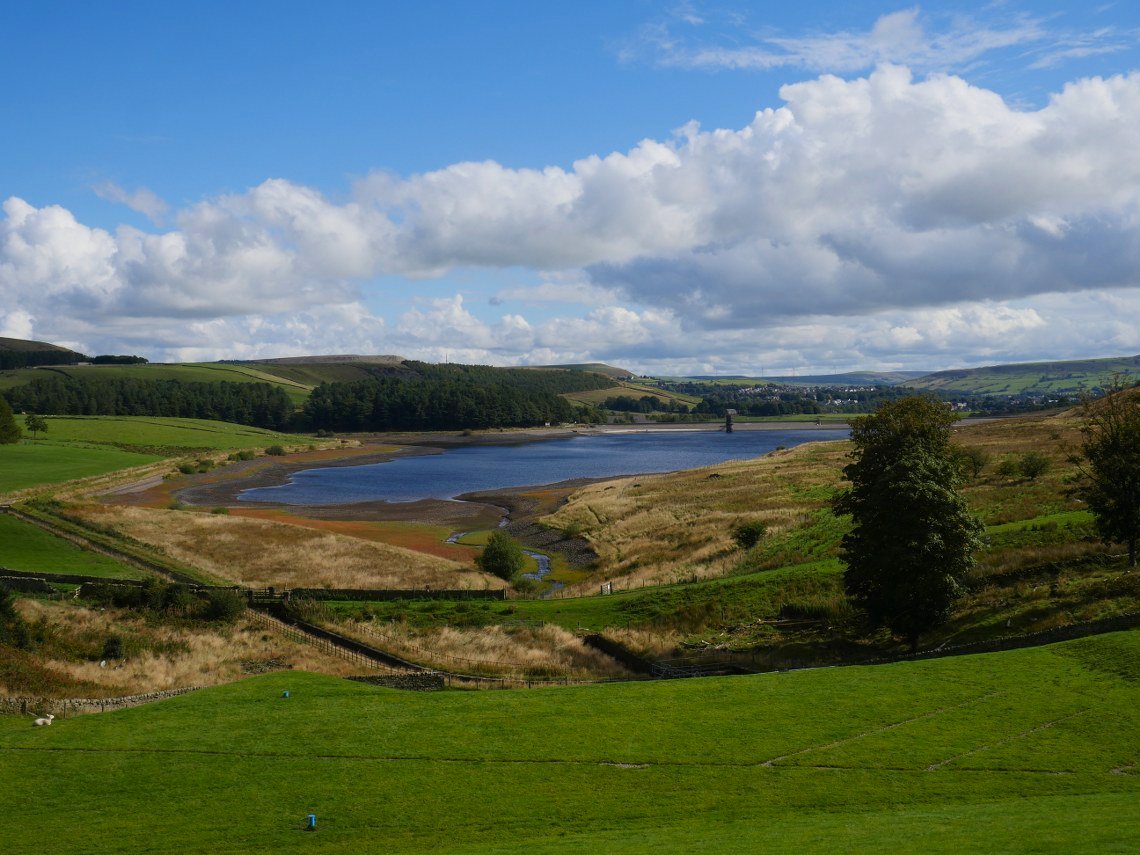 Ogden res seen from the dam.
Previous walk - Hartsop to Windermere - Next walk - Skiddaw Little Man