WWW.KARLSWALKS.CO.UK
PICTURES AND TRIP REPORTS FROM MY WALKS IN THE ENGLISH LAKE DISTRICT
---
E-mail - karl@karlswalks.co.uk
Loughrigg Fell from Grasmere
18th December 2022
Route. Lay-by A591 - Grasmere village- Red Bank Wood - Loughrigg Fell - Loughrigg Cave - Loughrigg Terrace - Grasmere
( About 7miles 1450ft ascent )
The week leading up to the 18th has seen some of the best blue sky and snow high pressure days seen in the Lakes for a year or two. Unfortunately we were late to the party and had to be content with duller skies and milder temperatures. There was still enough ice around for us to need our microspikes though.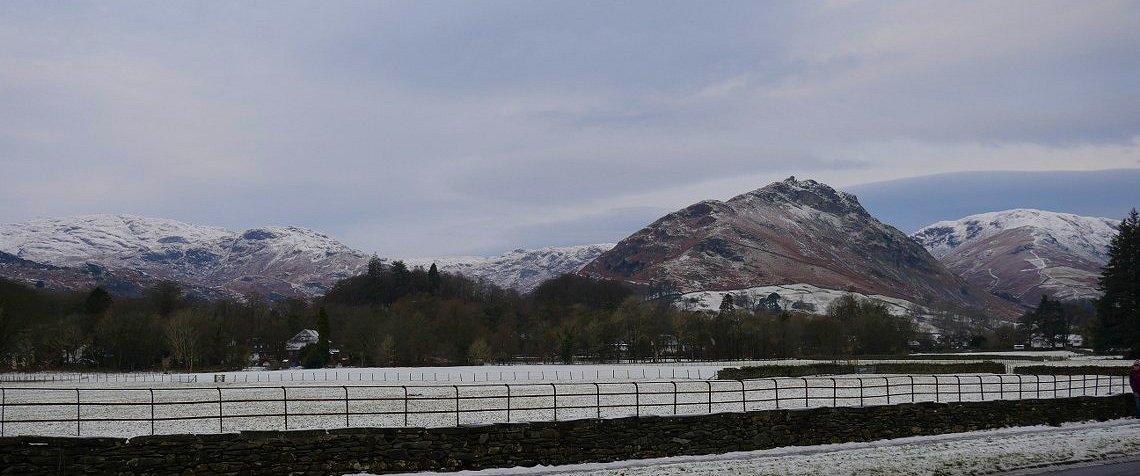 Parking up in the lay-by outside the village you have a good view of Helm Crag with Steel Fell to the right and Tarn Crag to the left.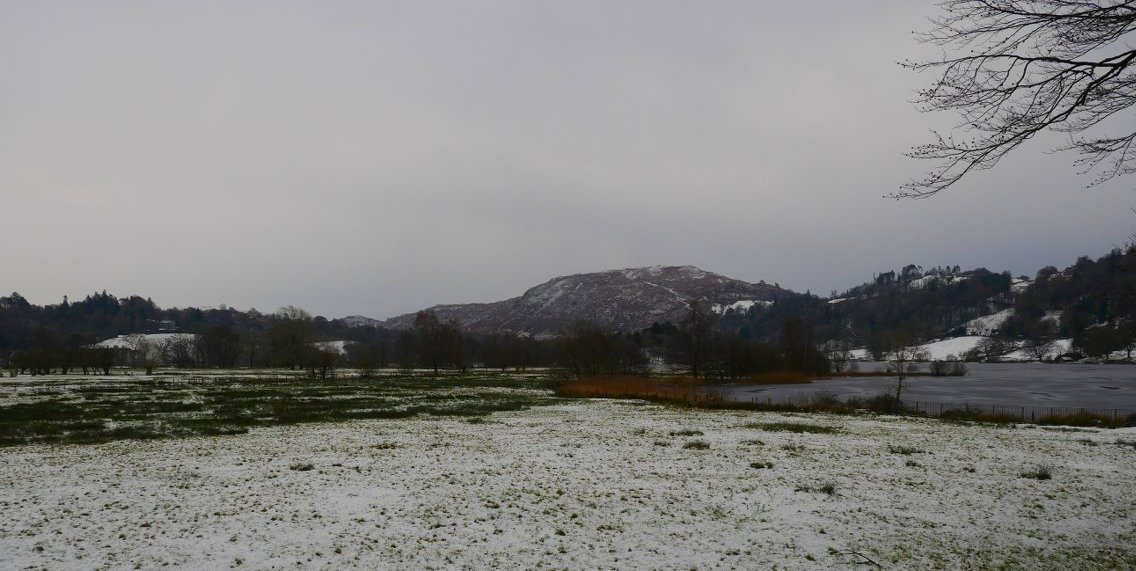 Loughrigg seen from Grasmere village.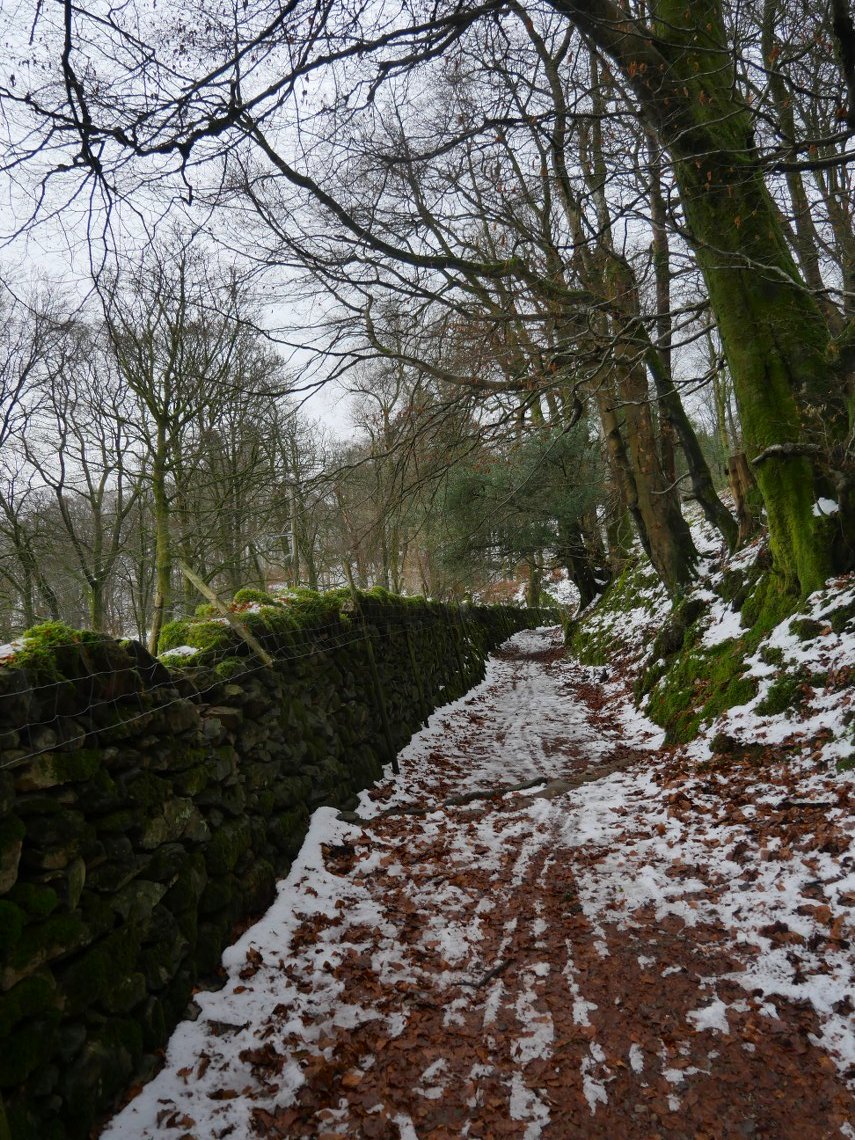 Following the lovely walled path up Red Bank.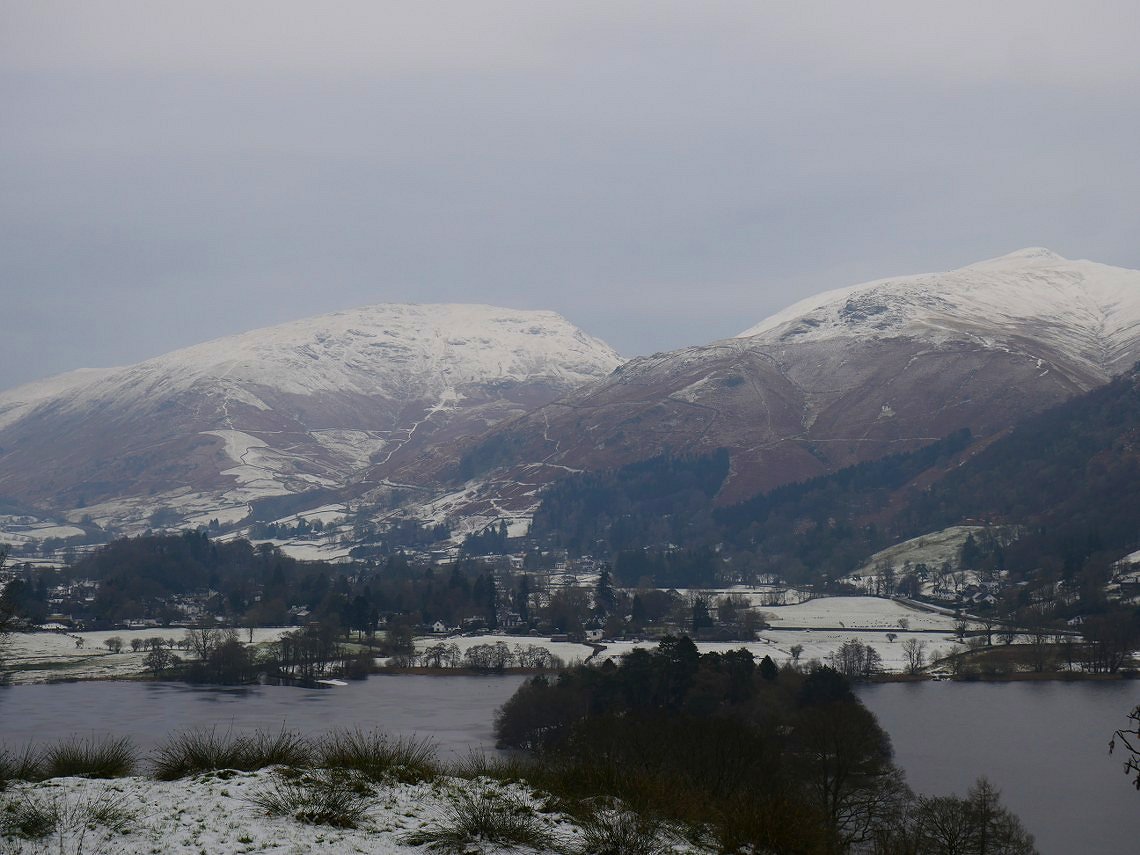 From where the views open up across Grasmere to Seat Sandal on the left with Stone Arthur and Great Rigg to the right.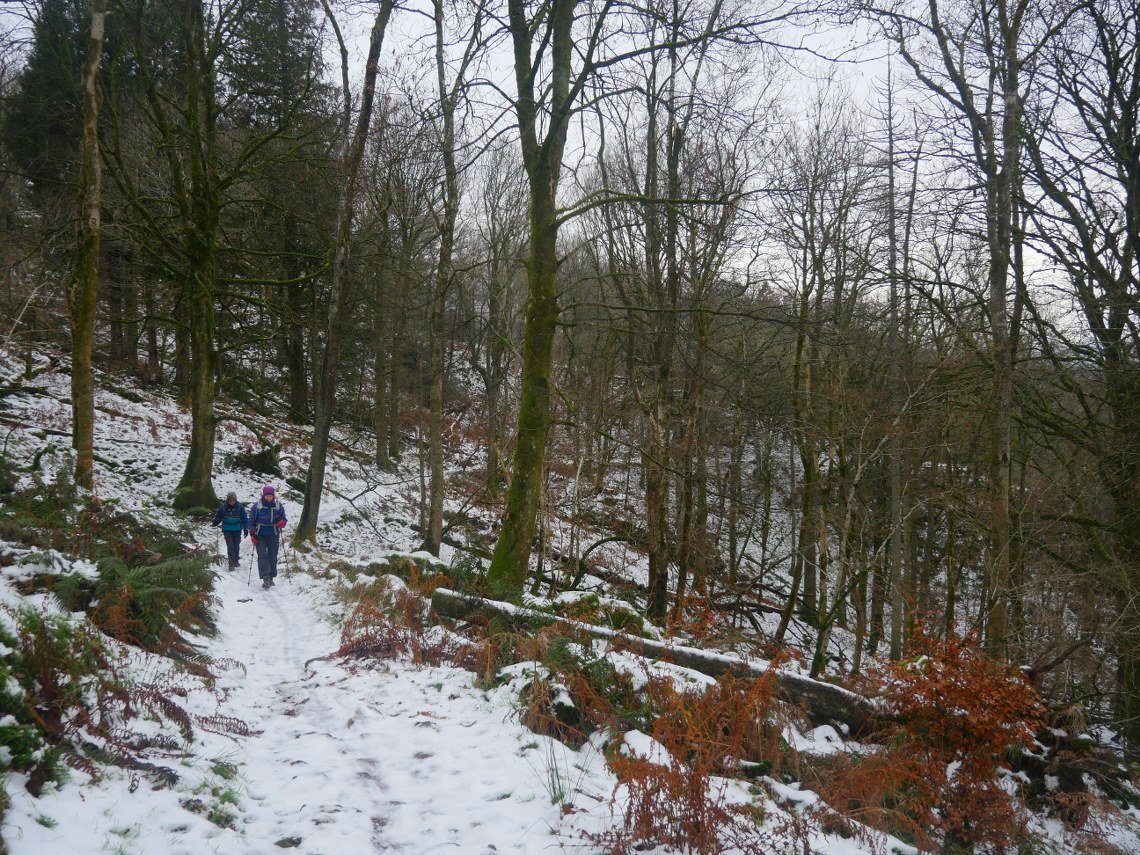 The path makes its way through the woods before meeting Loughrigg Terrace and the steep pitched path to the summit.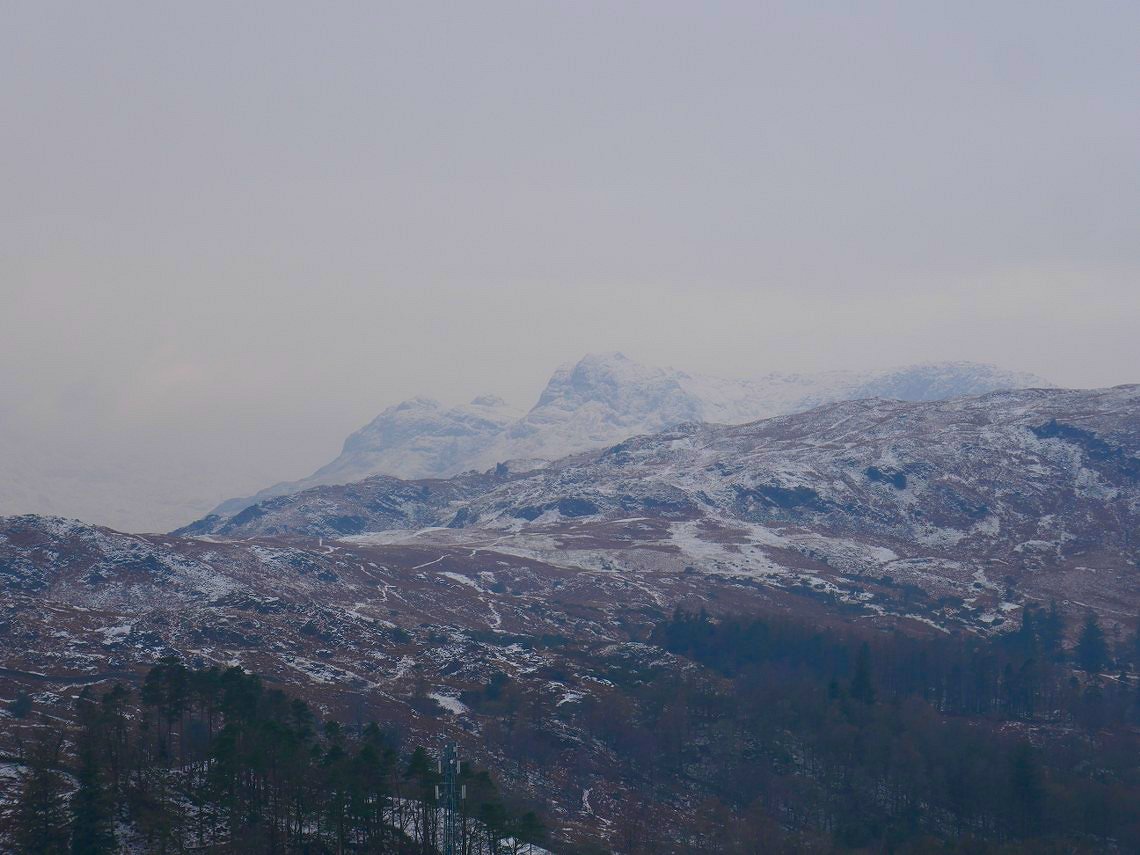 As we climb the Langdale Pikes appear over the fells around Silver How.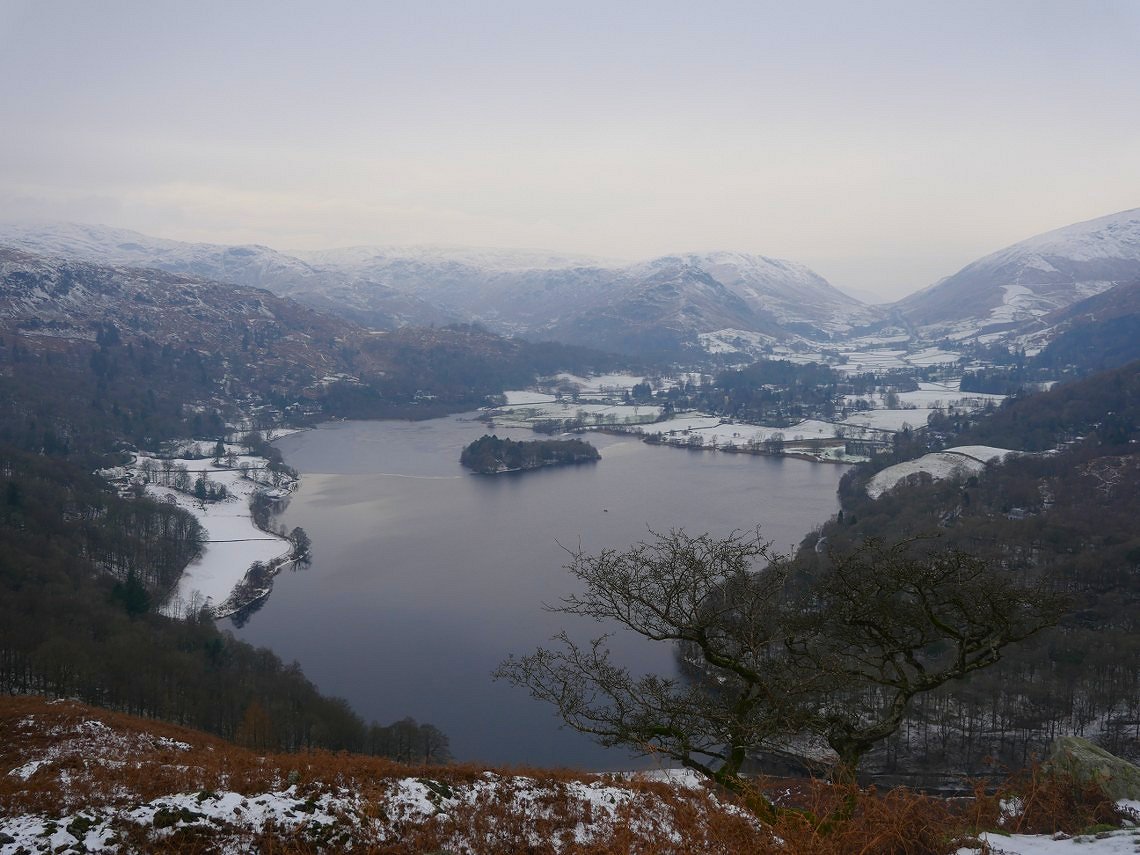 Although foreshortened by low cloud it's still a lovely view over Grasmere from near the top of Loughrigg.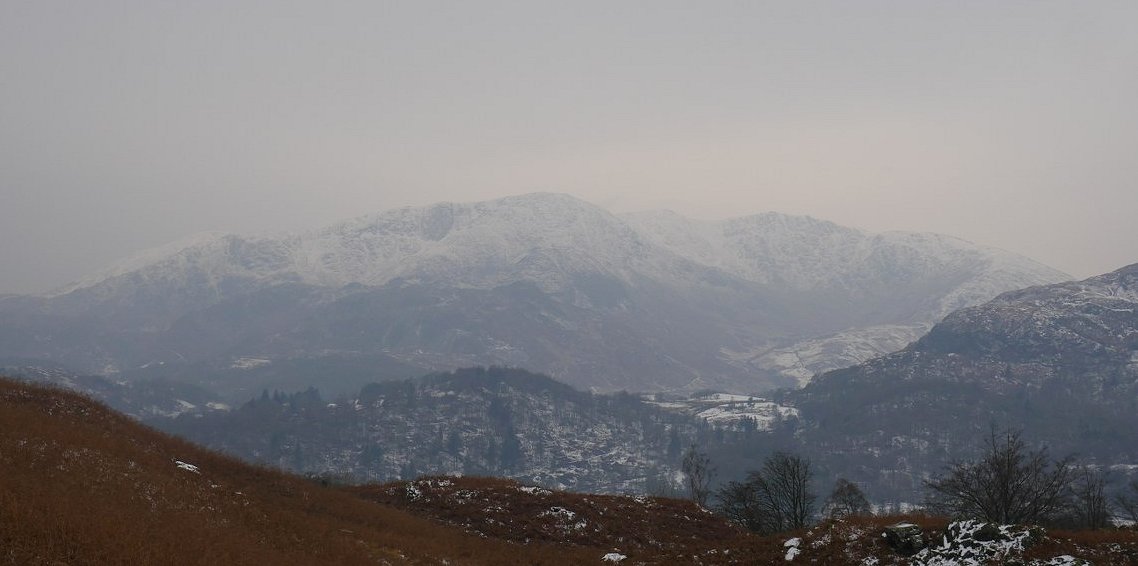 The Coniston group can just about be seen for now.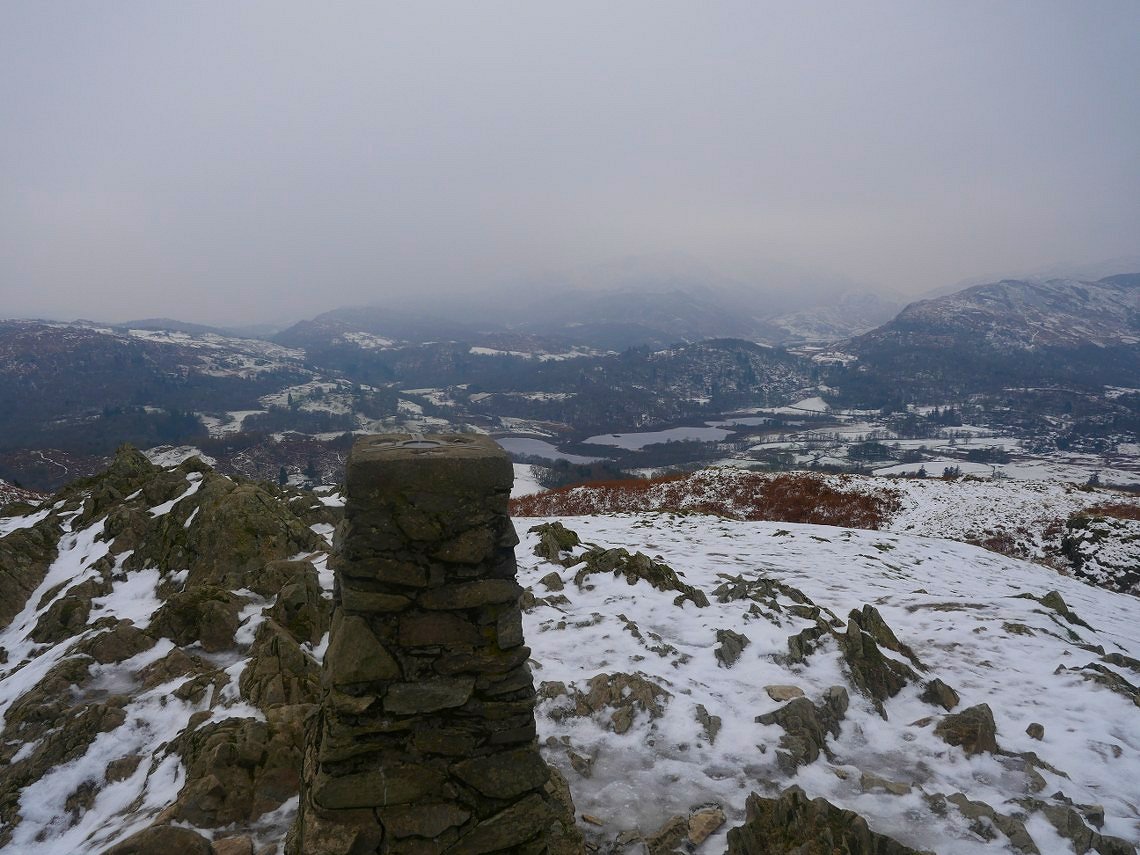 But in the few minutes it takes us to reach the very top they have succumbed to the cloud.
.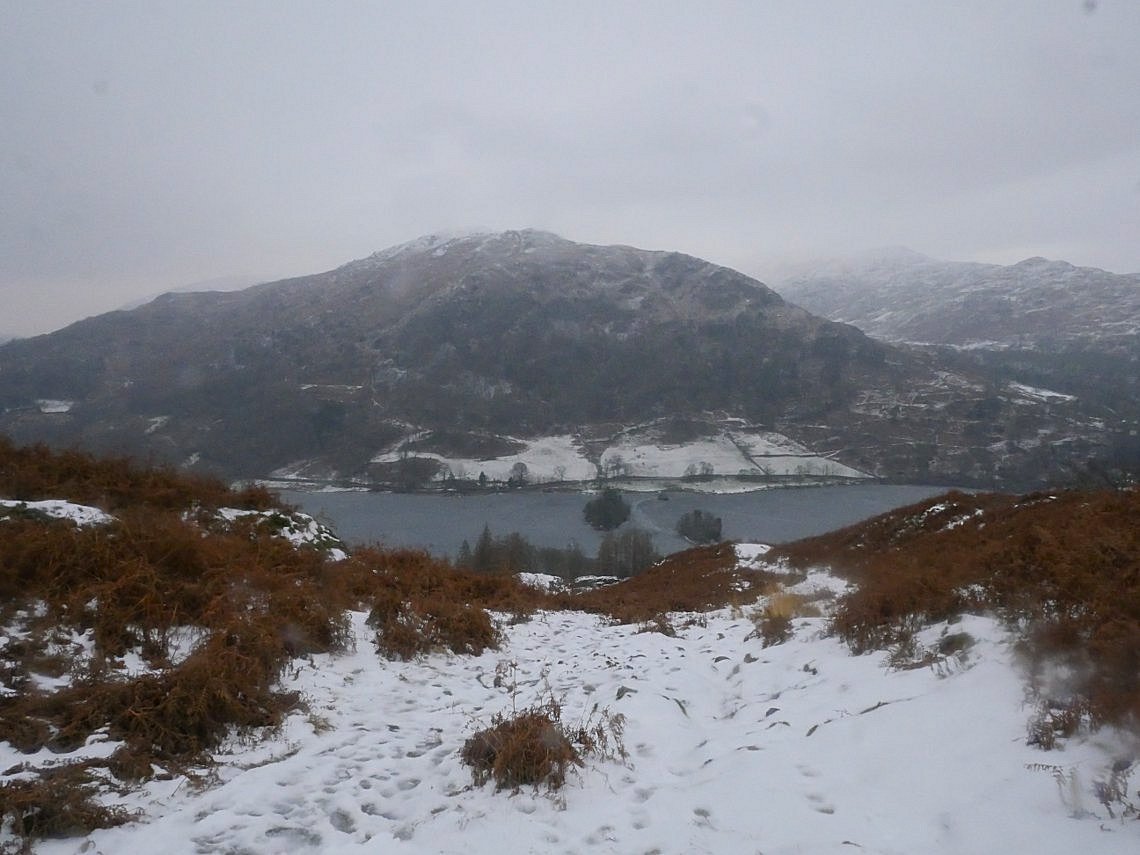 Quite a bit windier and colder on the top so we didn't hang around. Nab Scar is seen across Rydal Water.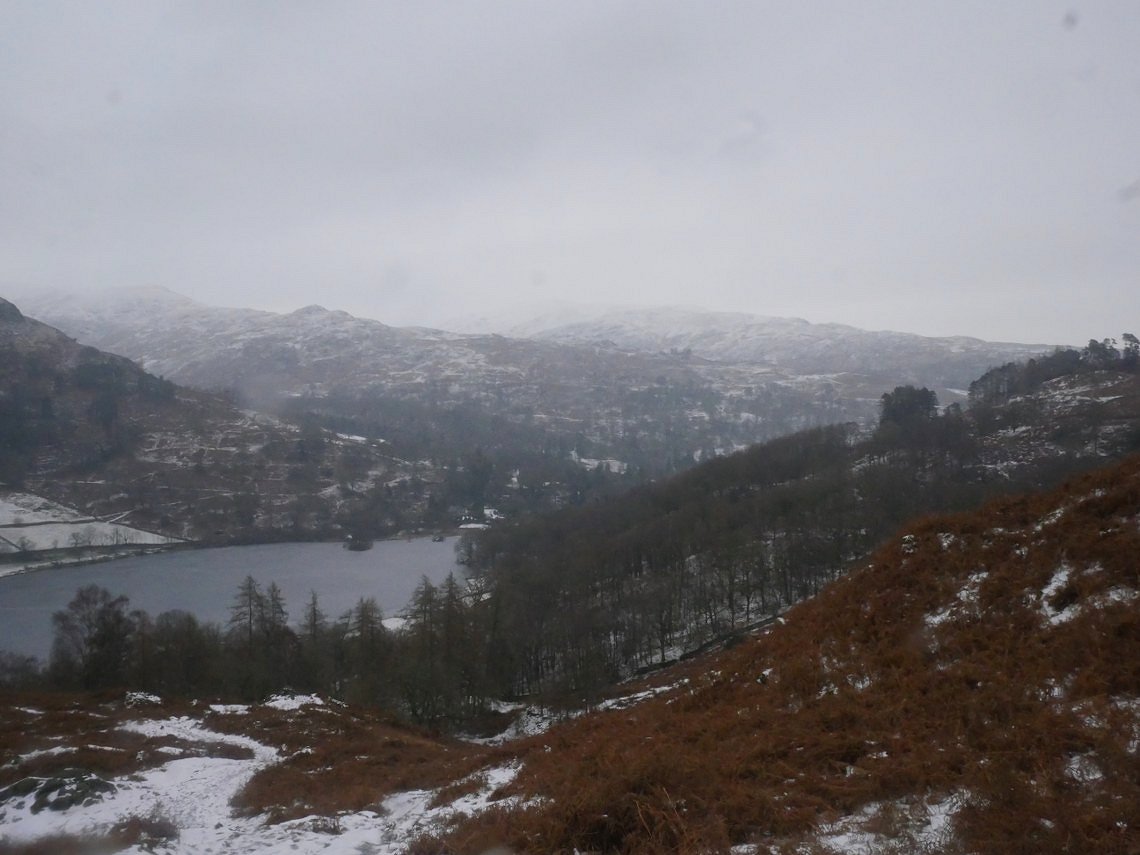 Looking over to the High/Low Pike ridge and beyond that Wansfell.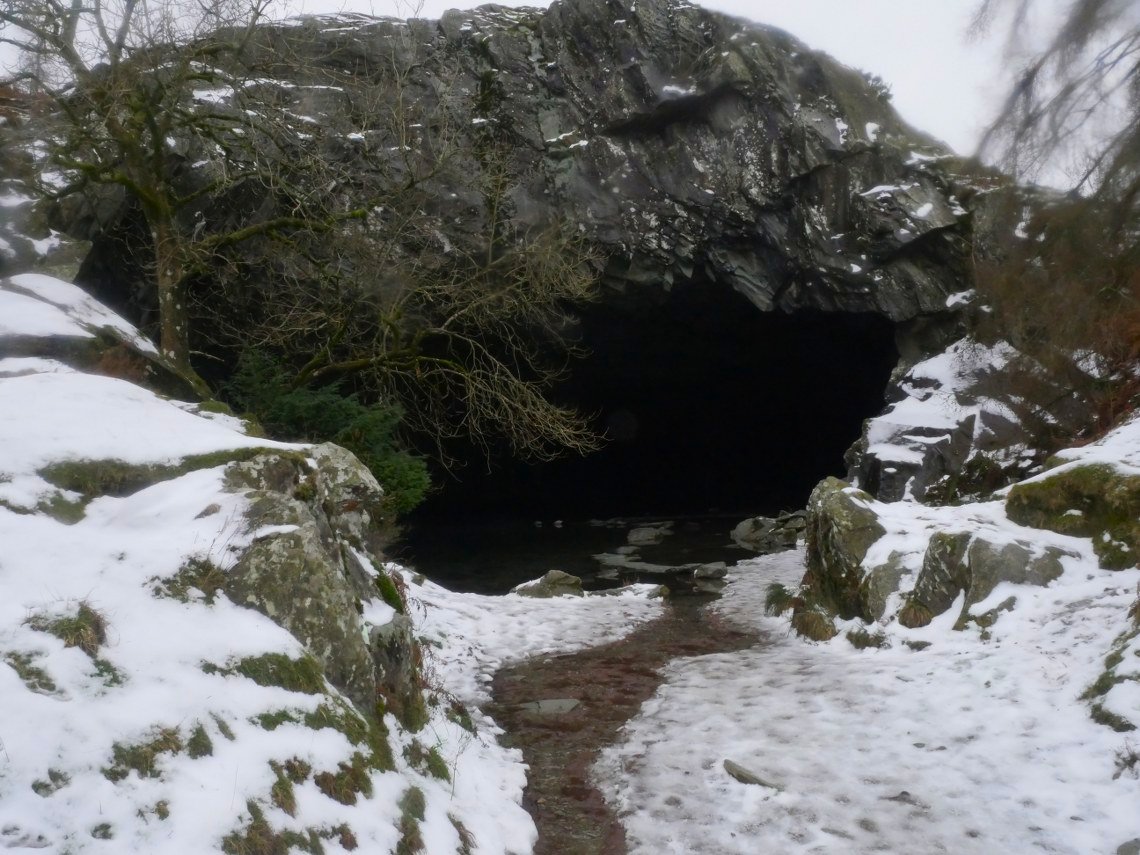 Loughrigg Cave, looking in from outside.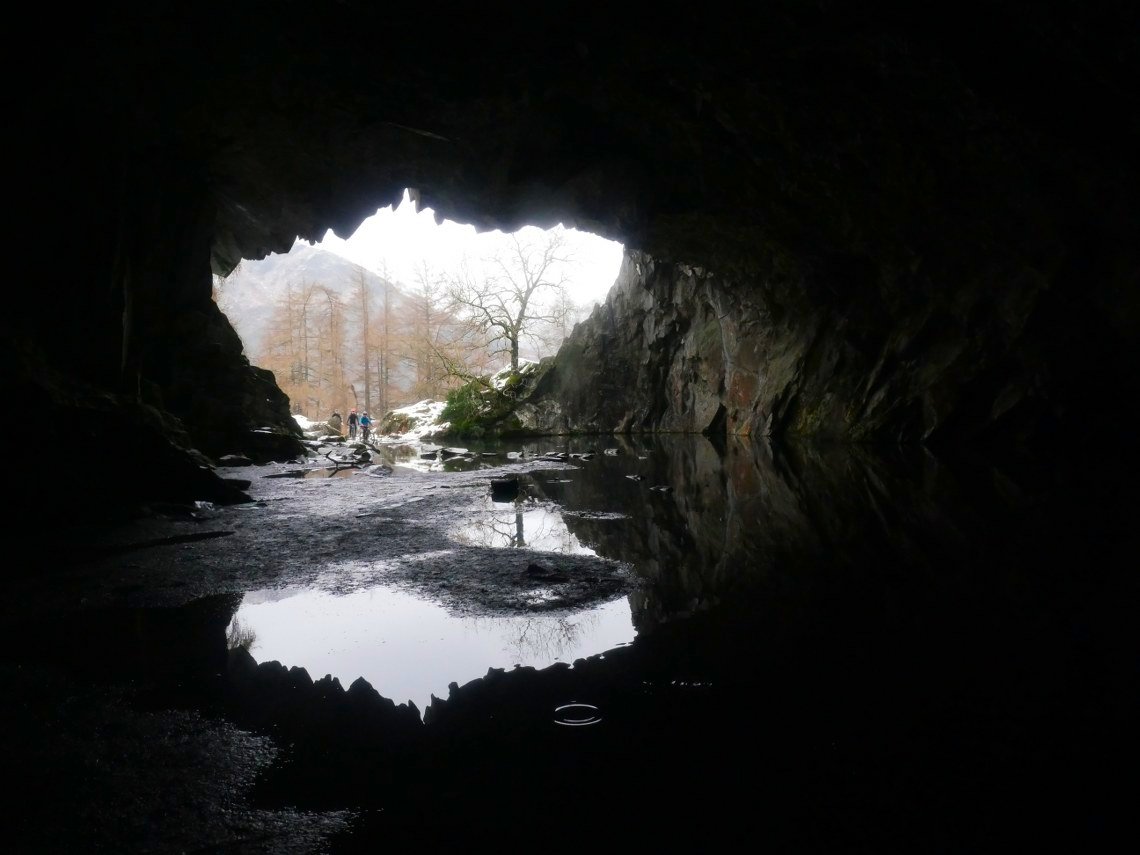 And looking out from inside. There were plenty of little brown fish in the water but no sign of the goldfish that used to live here.
Nab Scar again from Loughrigg Terrace.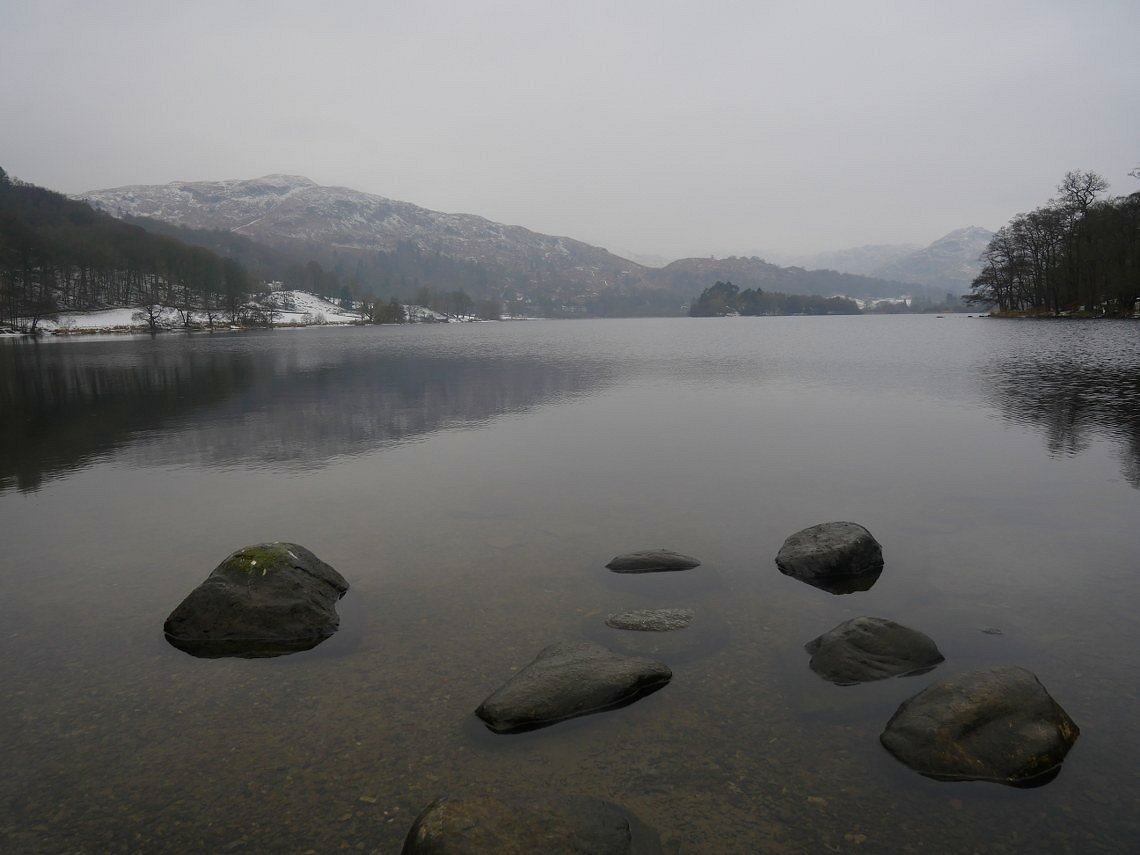 Grasmere from the shore.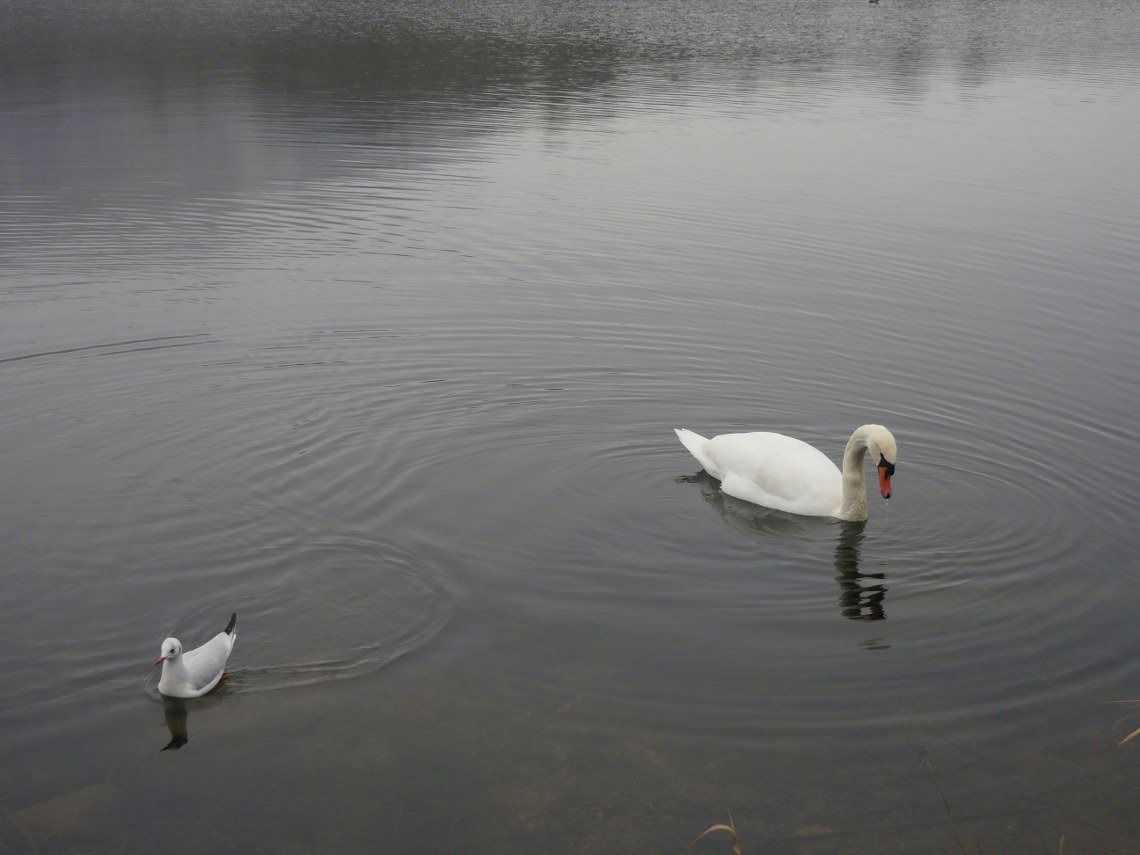 Couple of local residents enjoying the water.
Previous walk - Wetherlam - Next walk - High Pike and Carrock Fell