WWW.KARLSWALKS.CO.UK
PICTURES AND TRIP REPORTS FROM MY WALKS IN THE ENGLISH LAKE DISTRICT
---
E-mail - karl@karlswalks.co.uk
A Kentmere round
12th June 2022
Route. High Lane - Overend - Nan Bield Pass - Harter Fell - Kentmere Pike - Shipman Knotts - Stile End - High Lane. ( About 7 miles 2000ft ascent )
Just a few pictures from a very mixed weather day on the fells above the Kentmere valley.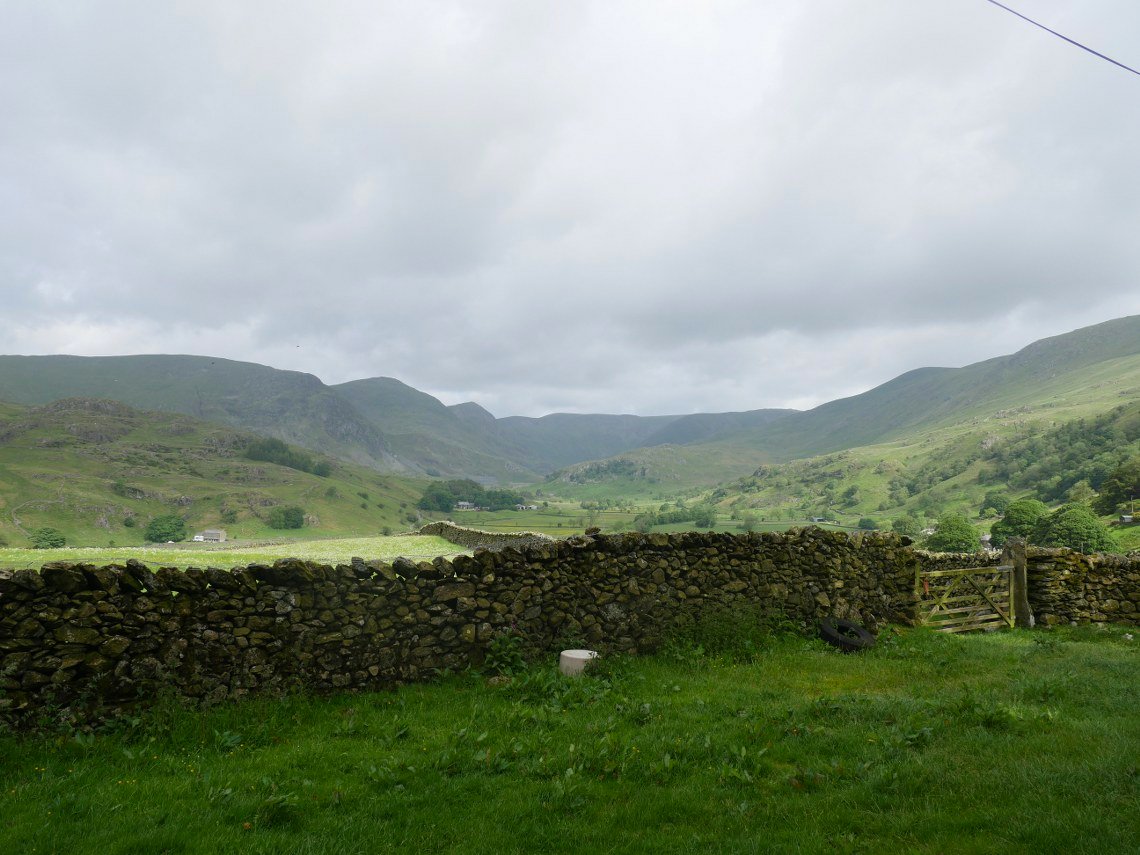 Not too bad as we set off, dry and bright in spells. We are heading along the right hand side of the valley to the Nan Bield Pass and then deciding to either go left or right depending on the weather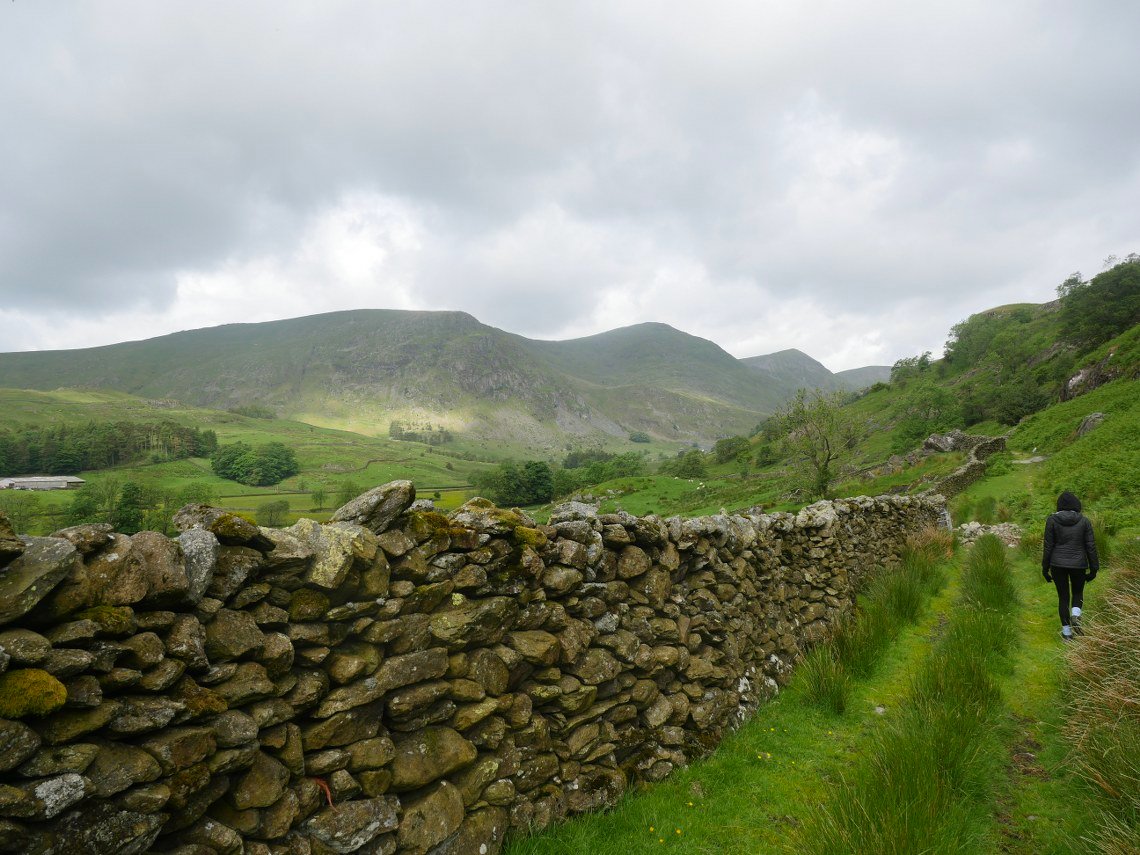 If we decide to go left we will be walking back along Froswick, Ill Bell and Yoke the three fells in the photo. Emily and Lynn joined us today.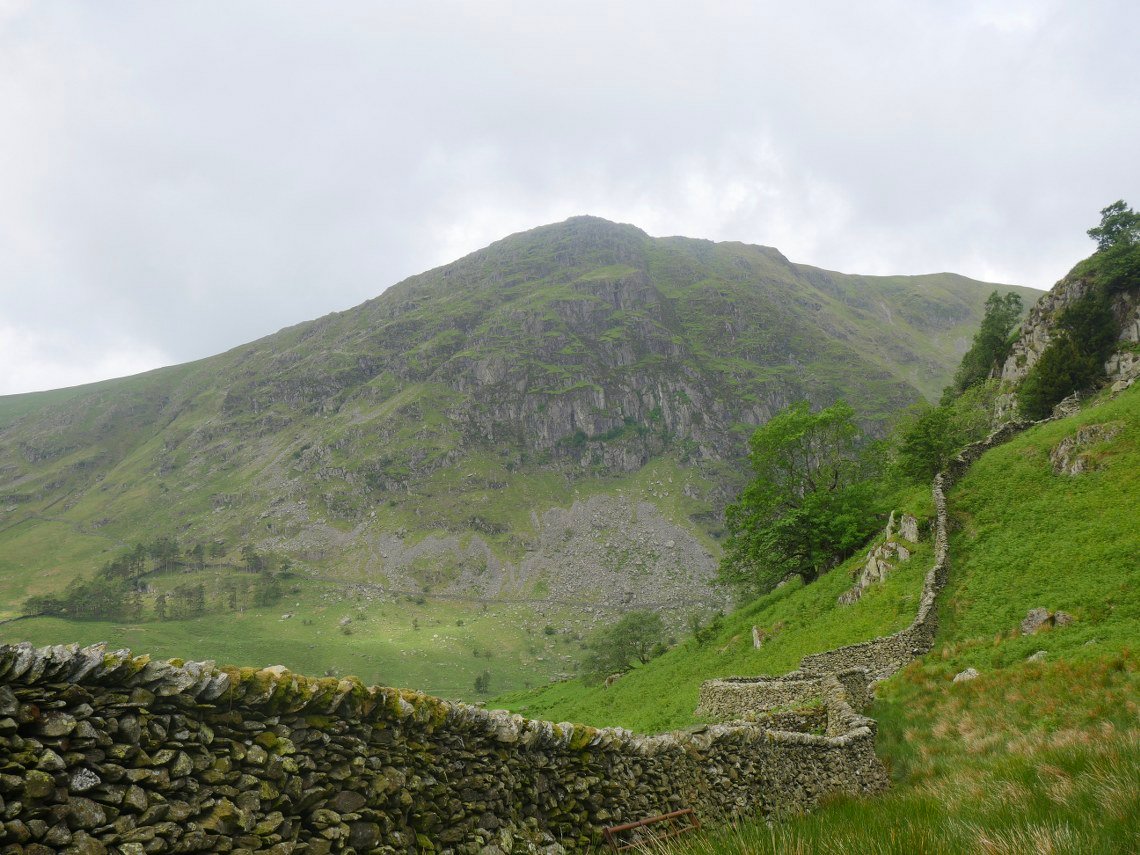 The craggy face of Rainsborrow crag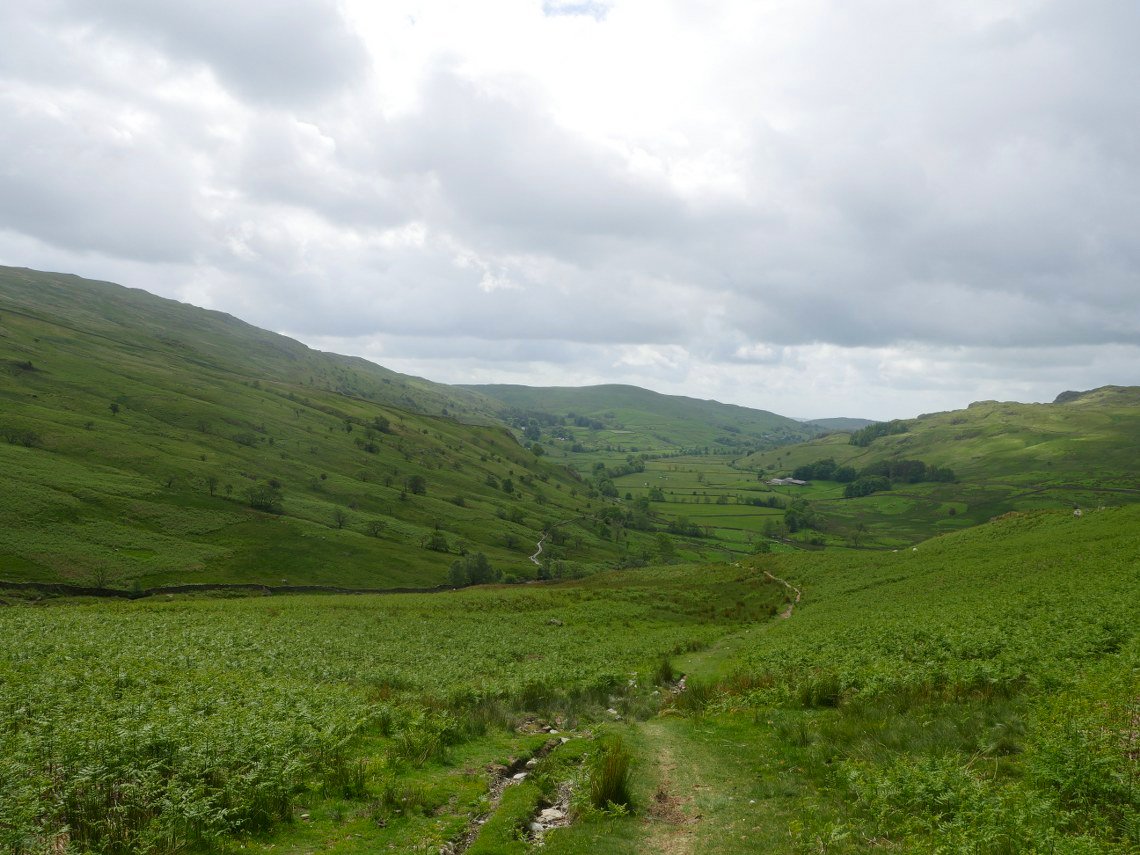 A look back along our path. Green Quarter Fell in the distance.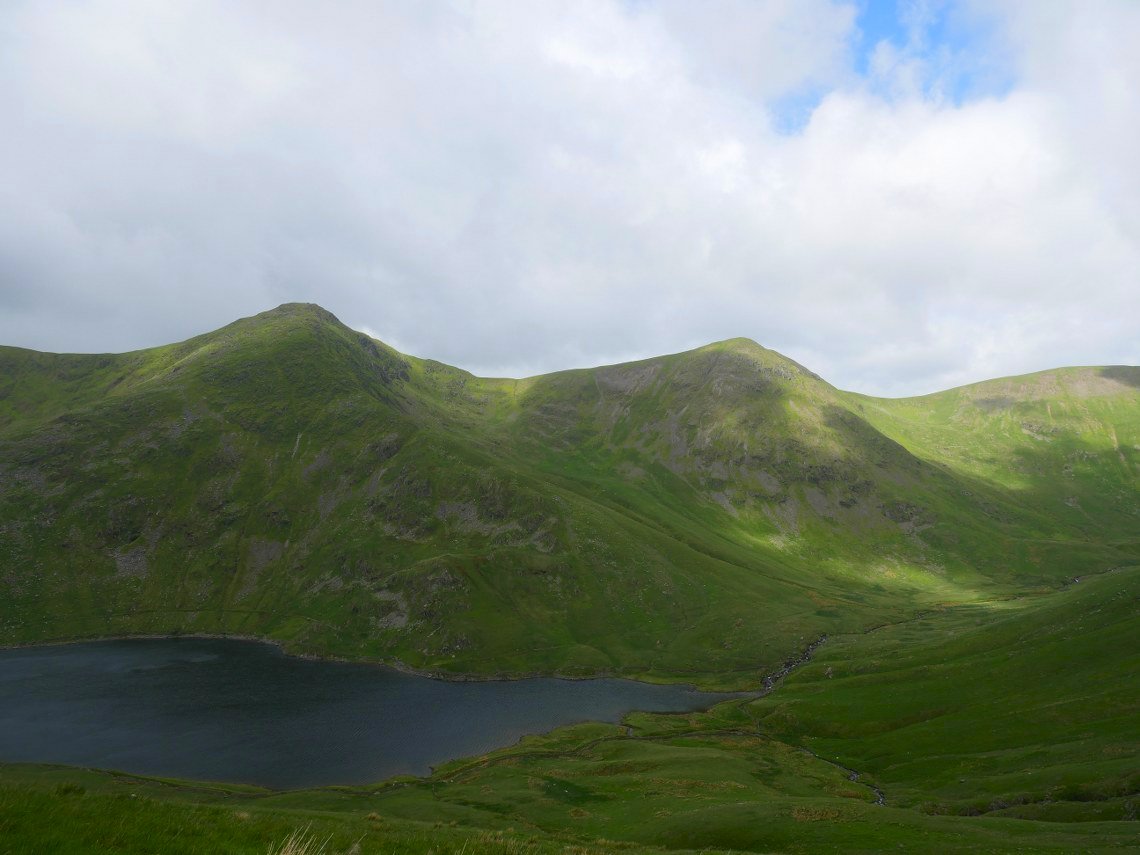 Passing above Kentmere Reservoir nestled under Ill Bell and Froswick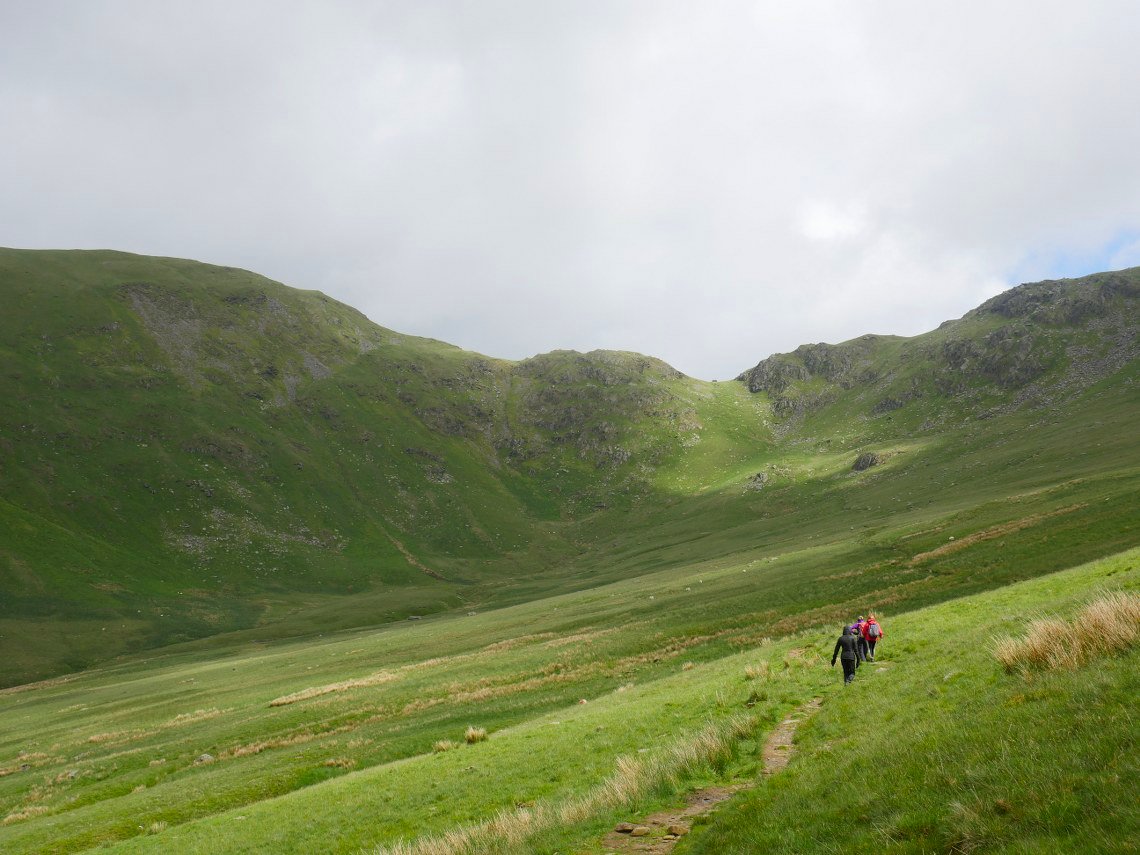 Nearing the Nan Bield Pass ( the small "bump" in the dip is the stone wind shelter ) Although the weather looks bright here it did start to rain but only for a brief moment.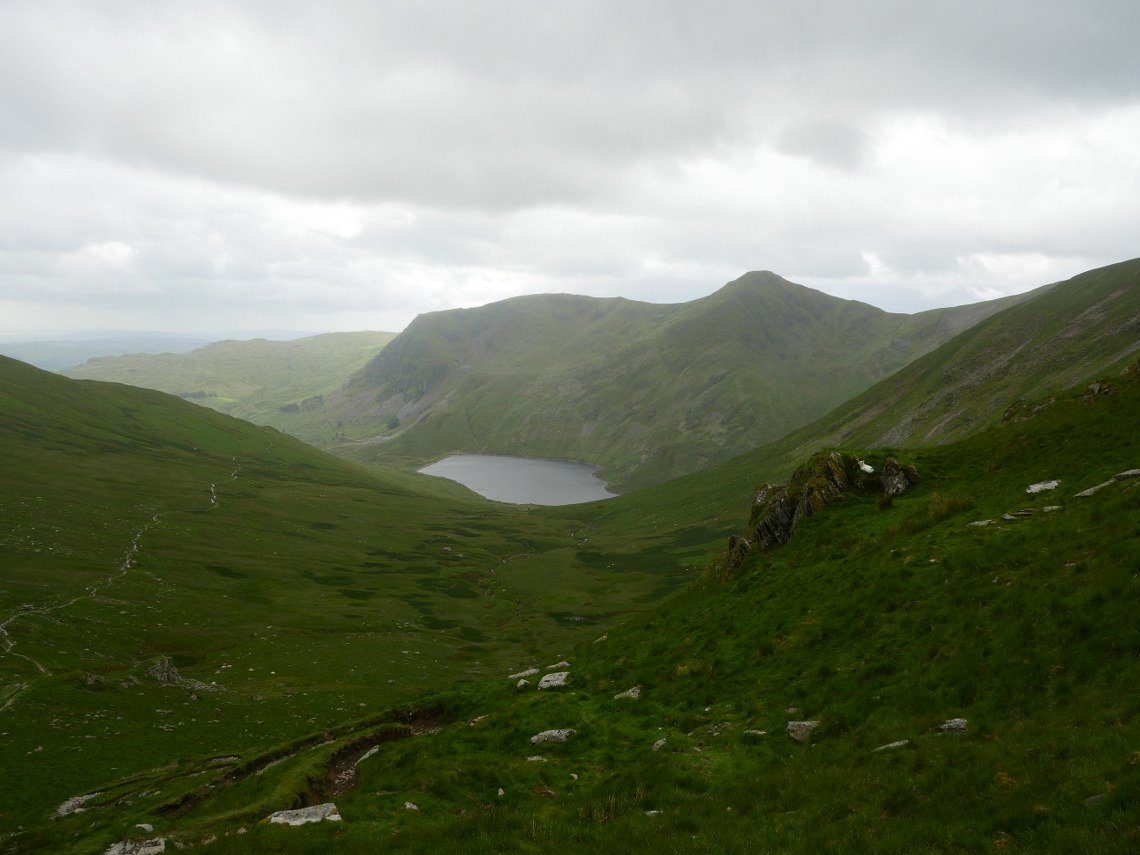 But looking back from near the top of the pass the skies were darkening and the wind has now got up and is gusting quite strongly.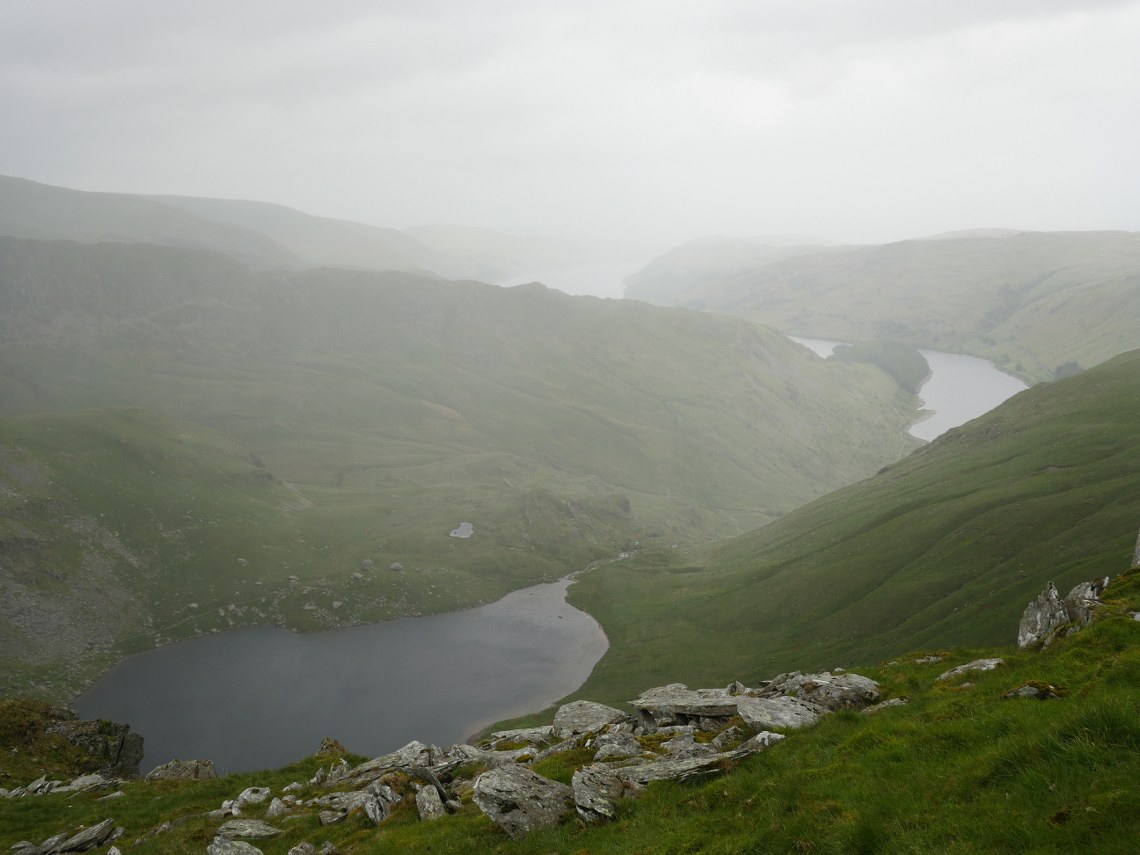 Whilst having our lunch in the shelter the wind really increased in strength and it was decided that we would head right to come back along the wider ridge of Kentmere Pike. We first had to climb up to Harter Fell though and the wind and rain ( which felt at times like hail ) battered us all the way up. Small Water and Haweswater below.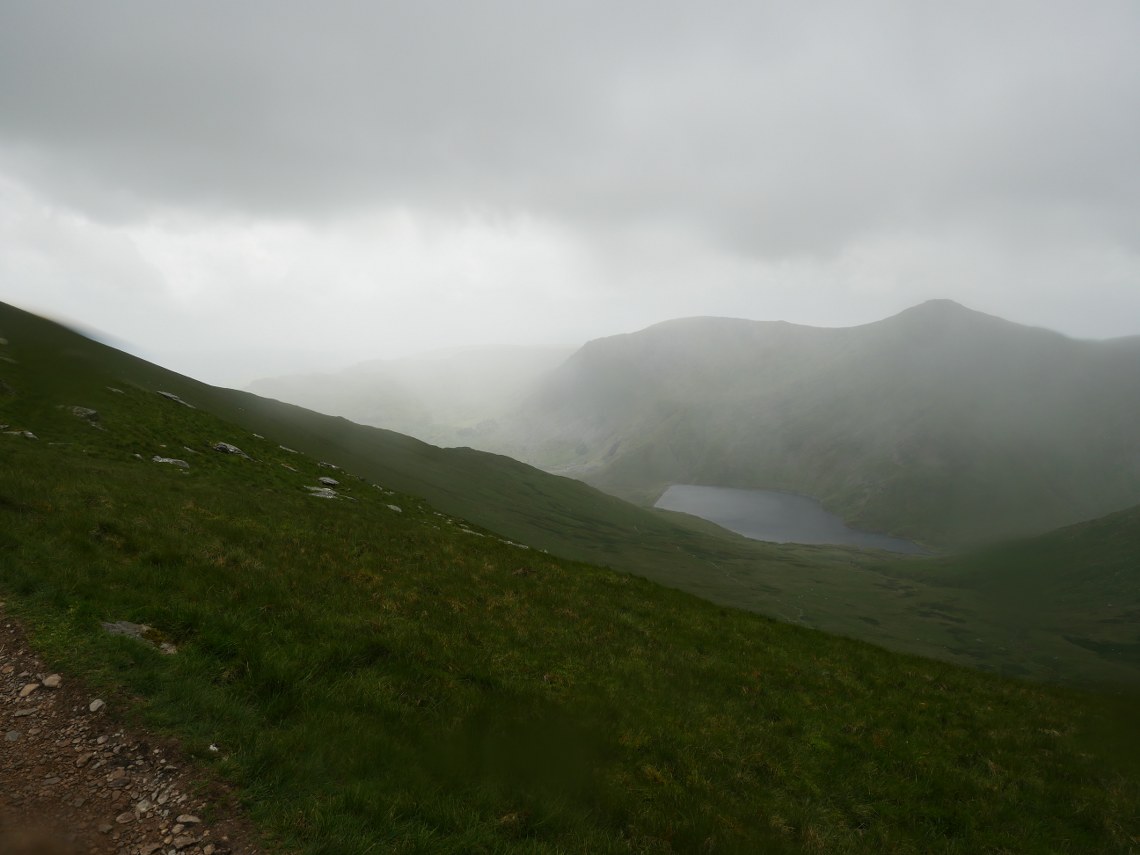 Sheets of rain driven by the wind were whipping along the valley and over the pass.
.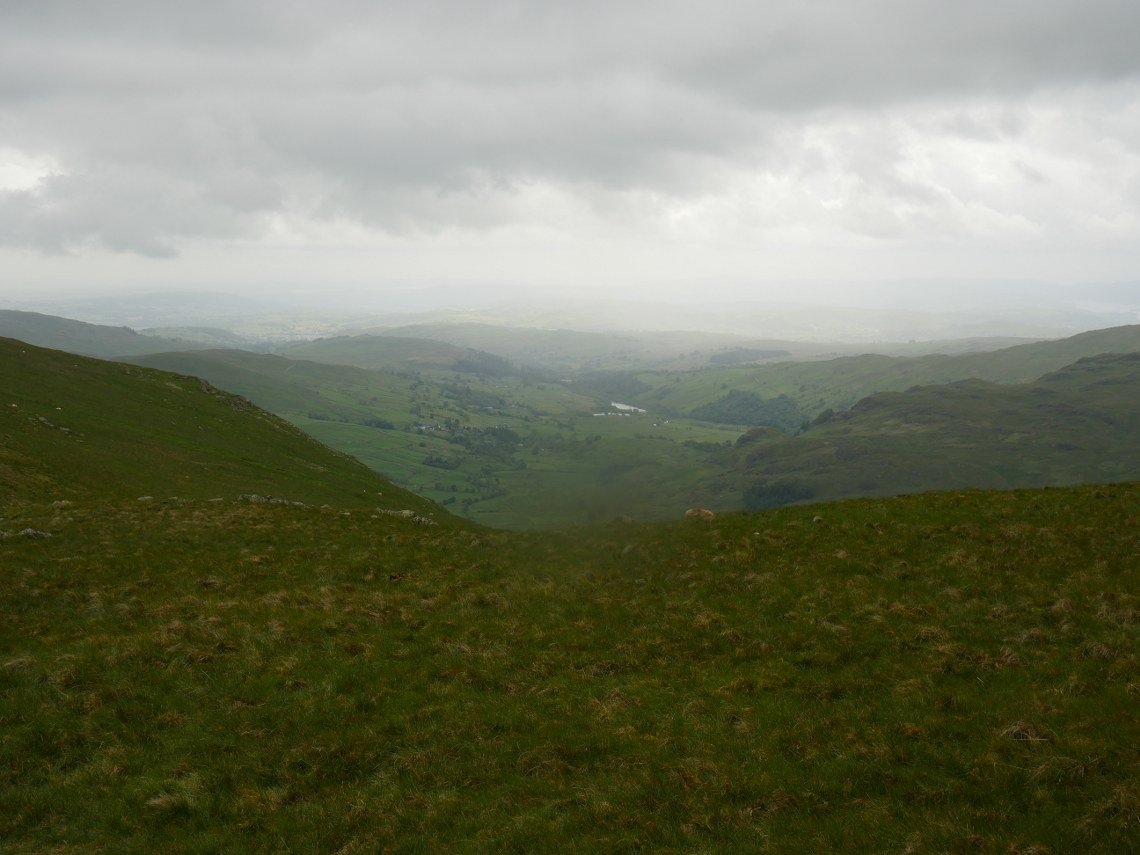 The worst has past us by now and it's quite a pleasant walk along the ridge to Shipman Knotts. Kentmere Tarn can just be seen through the murk.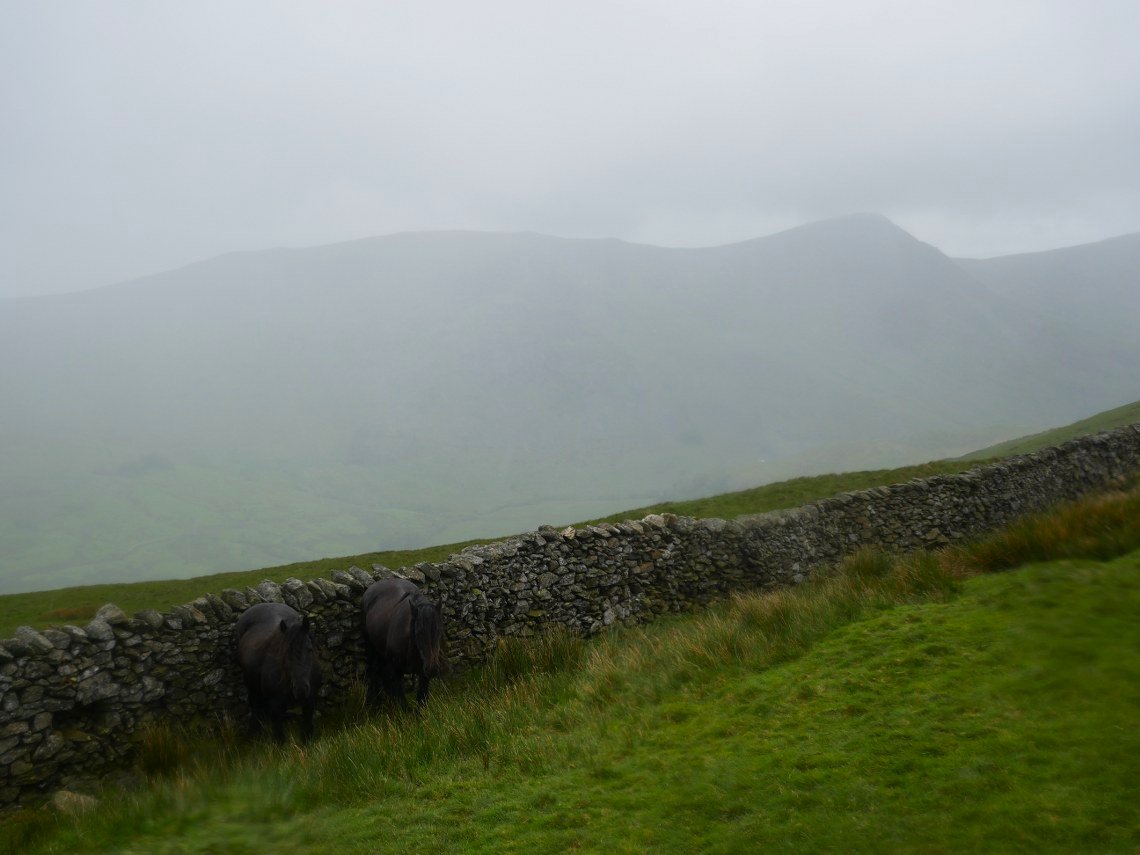 I'm so glad we turned right instead of left.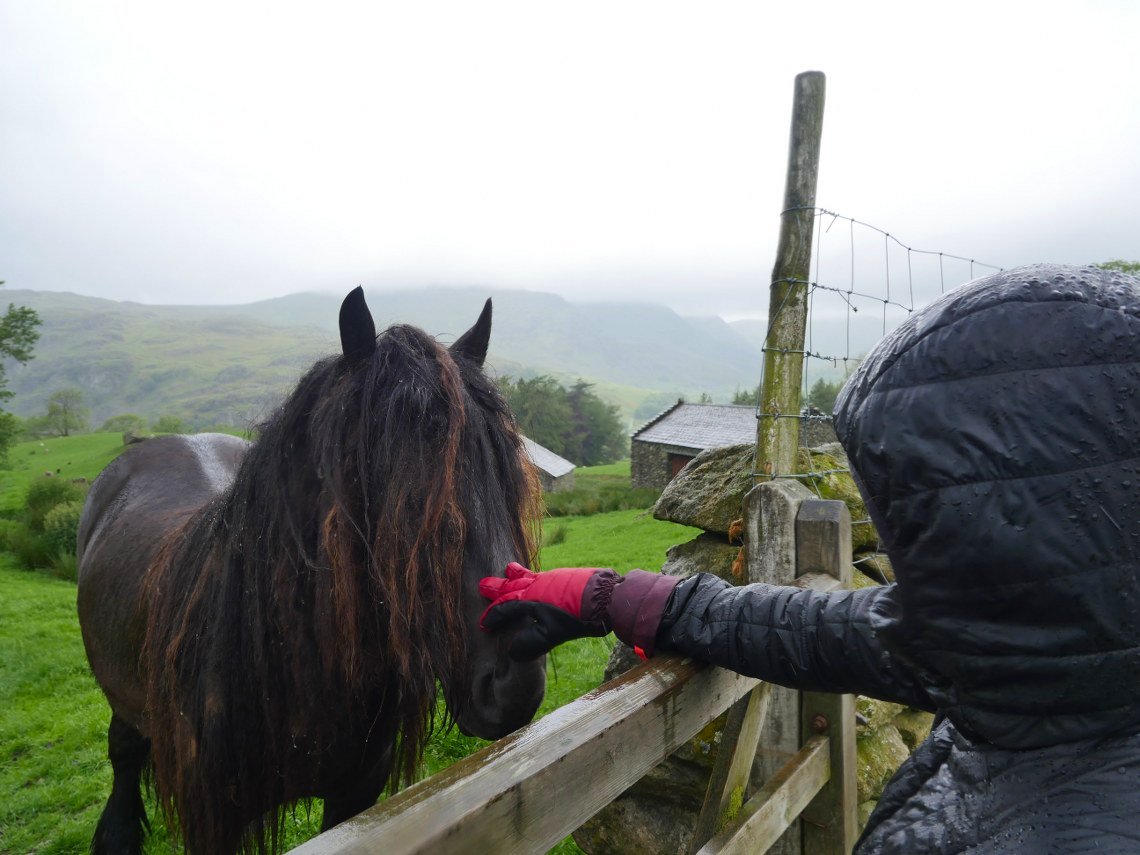 And even a friendly native to greet us at Stile End.
Previous walk - Coniston, Langdale and Esk Pike - Next walk - Slovenia