WWW.KARLSWALKS.CO.UK
PICTURES AND TRIP REPORTS FROM MY WALKS IN THE ENGLISH LAKE DISTRICT
---
E-mail - karl@karlswalks.co.uk
Great End and Seathwaite Fell
19th November 2022
Route. Seathwaite - Stockley Bridge - Esk Hause - Calf Cove - Great End - Sprinkling Tarn - Seathwaite Fell - Styhead Gill - Stockley Bridge - Seathwaite ( About 8 miles 2700ft ascent )
It was forecasted to be a week-end of two halves with Saturday fine and Sunday not so we trusted the weatherman and made our way to Seathwaite on Saturday. We parked in the farmers field as the line of cars on this sunny morning stretched a long way down the lane.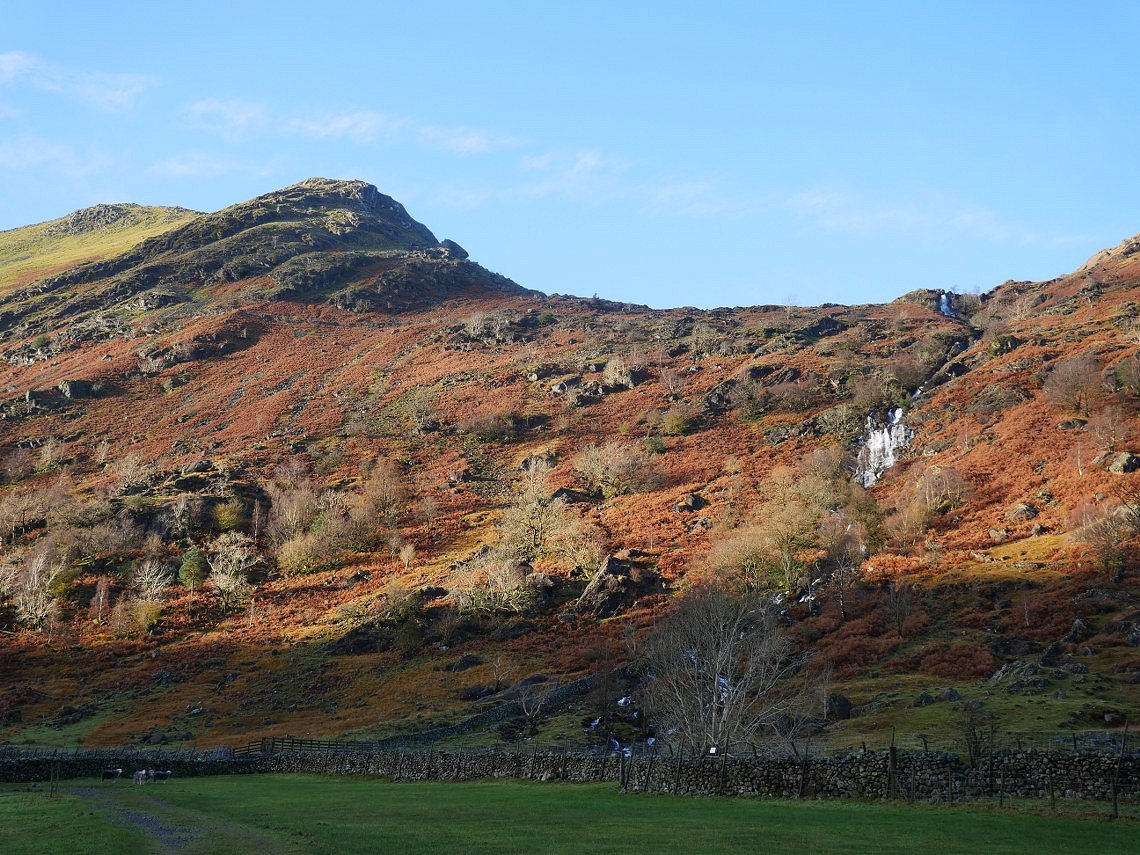 Sourmilk Gill and Fawn Crag on Base Brown seen from the car parking field.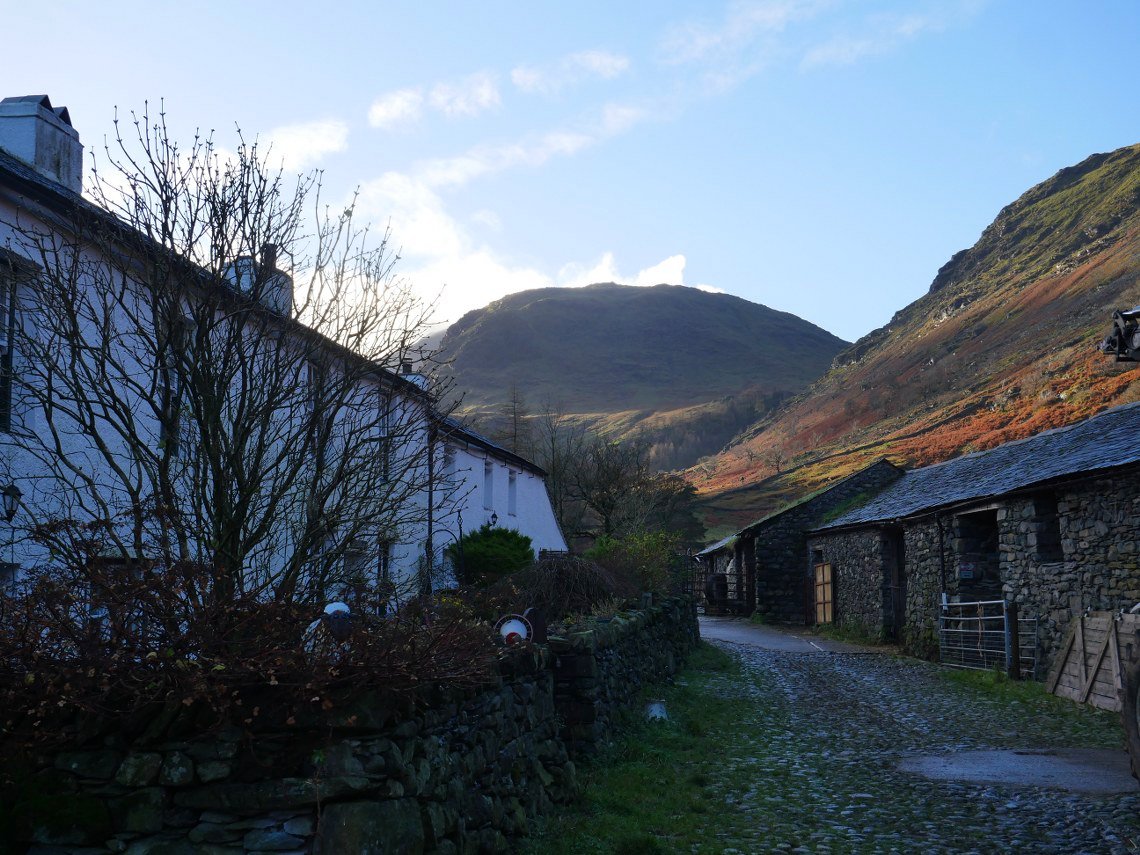 Seathwaite Fell seen through Seathwaite farm yard.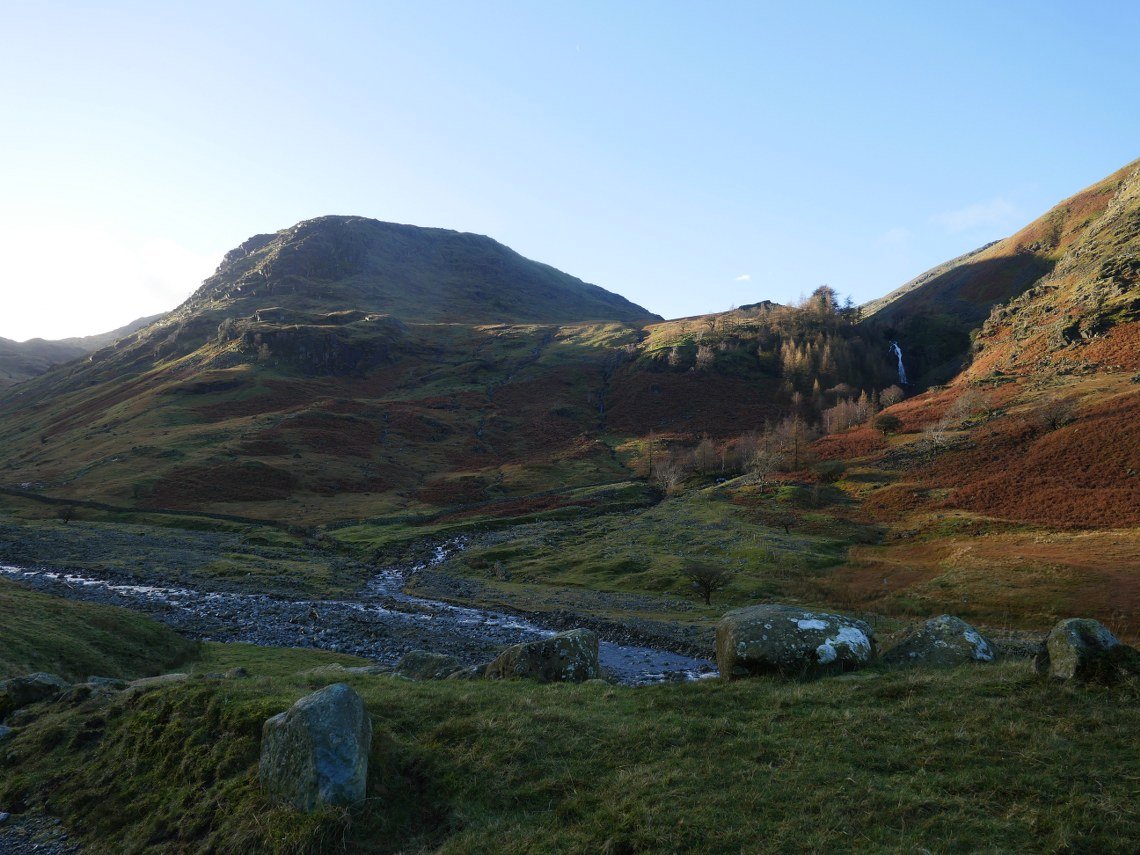 And again but with Taylor Gill force from further along the track.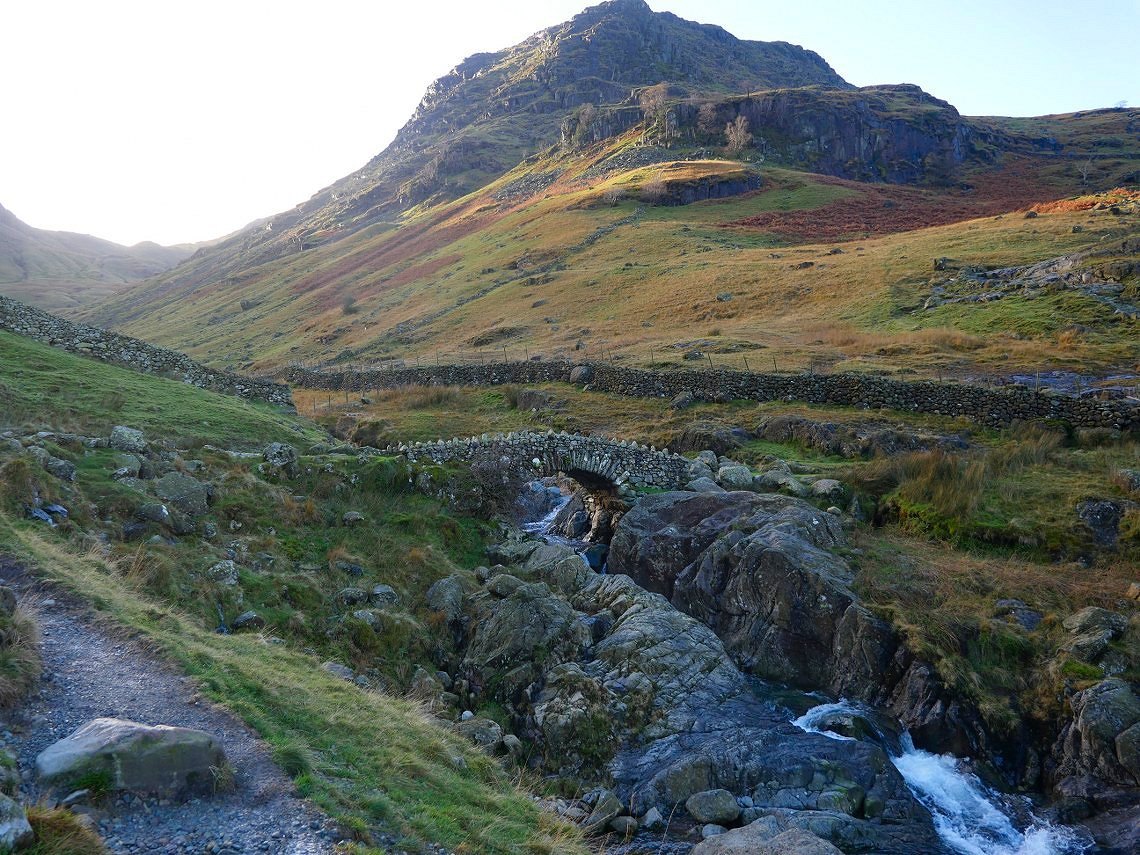 And yet again but this time with Stockley Bridge.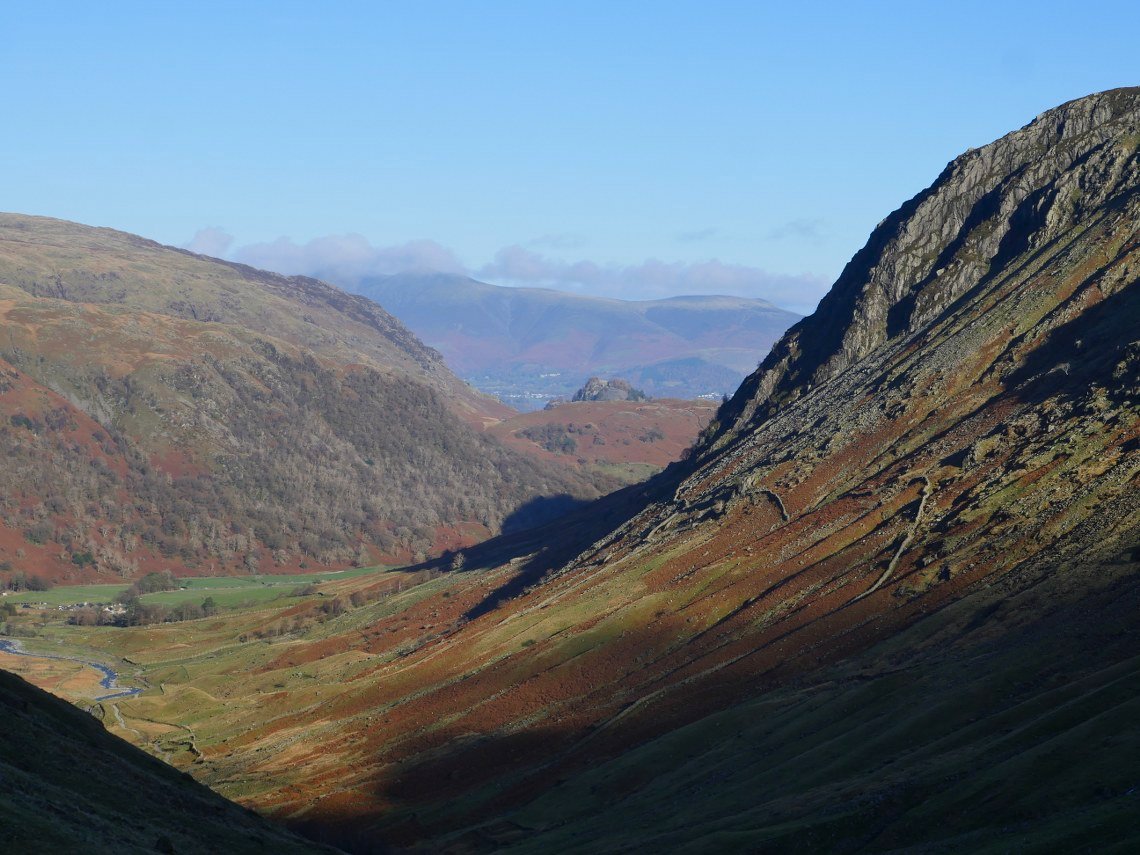 Looking back from the climb by Grains Gill to the little bump of Castle Crag and beyond that the slightly bigger bump of Skiddaw.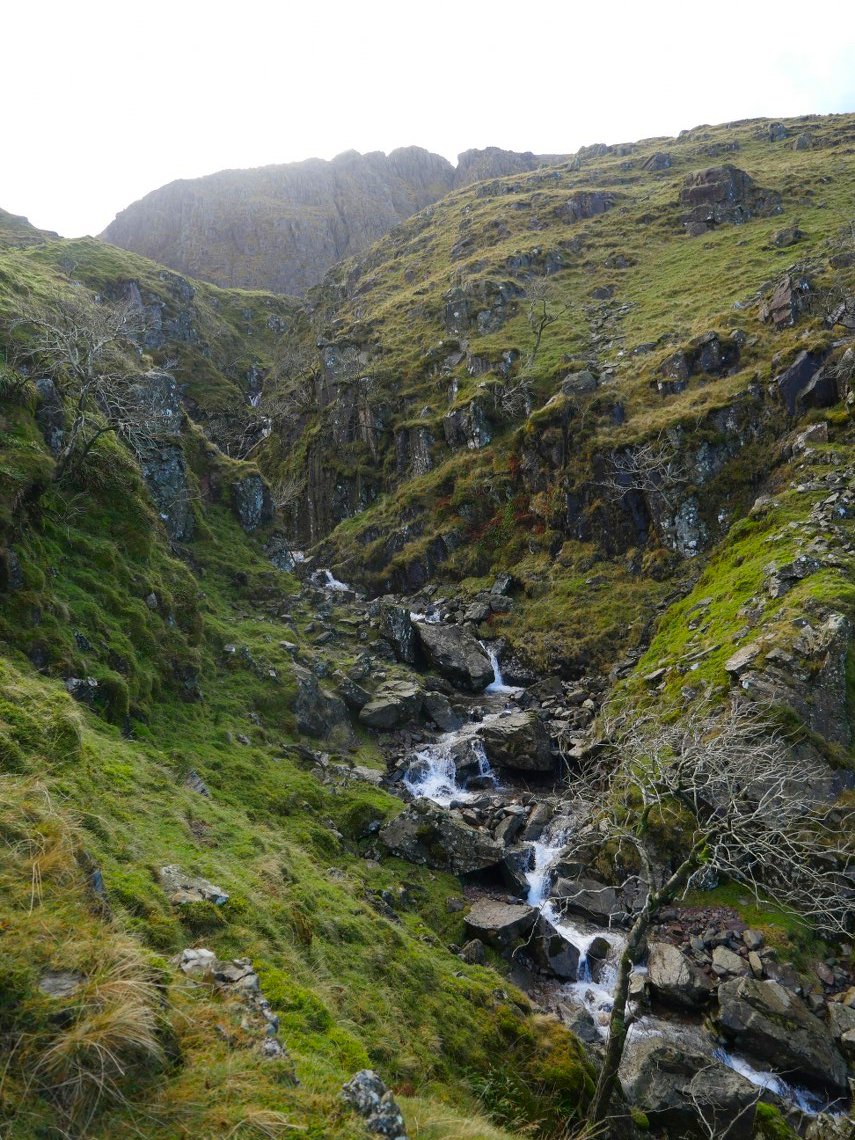 Grains Gill turns into Ruddy Gill in it's upper reaches and travels through a few gnarly looking gorges. The cliffs of Great End our first objective for today in the background.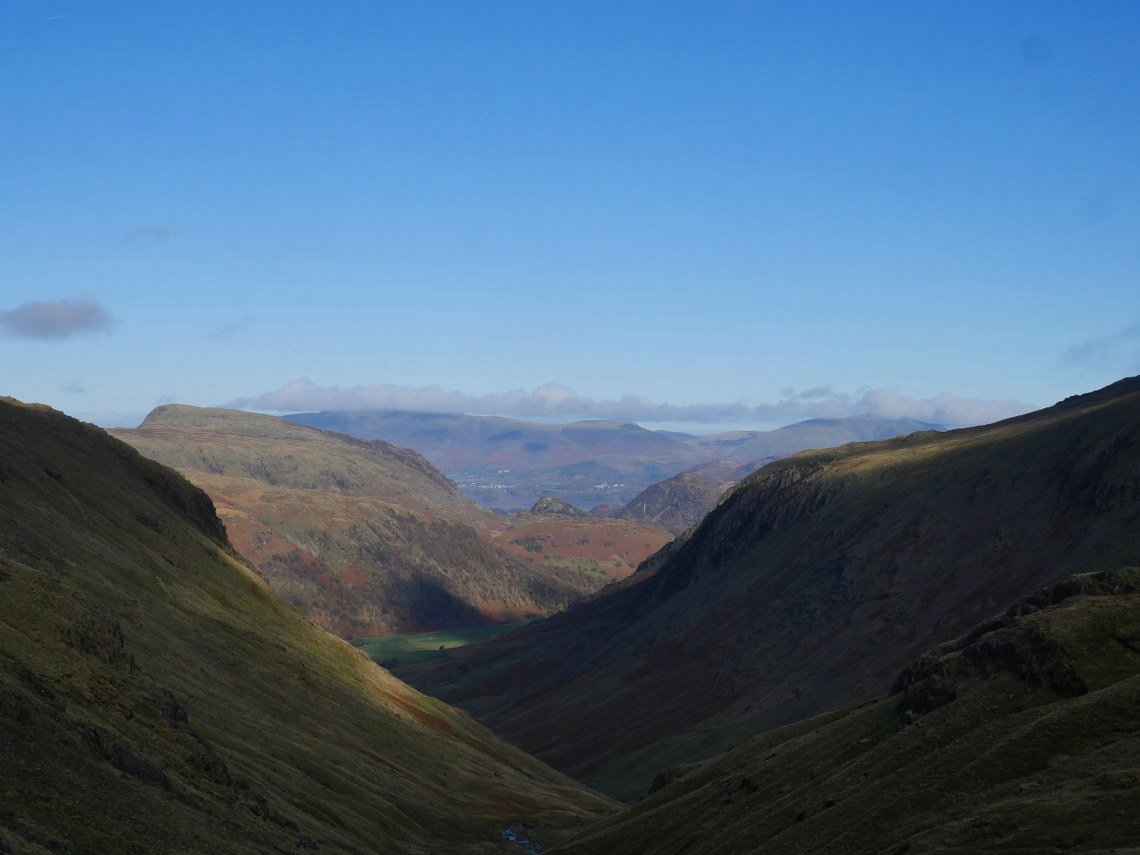 A wider view from near the top of the Grains Gill path. Castle Crag and Skiddaw are joined by King's How on the right and High Spy on the left.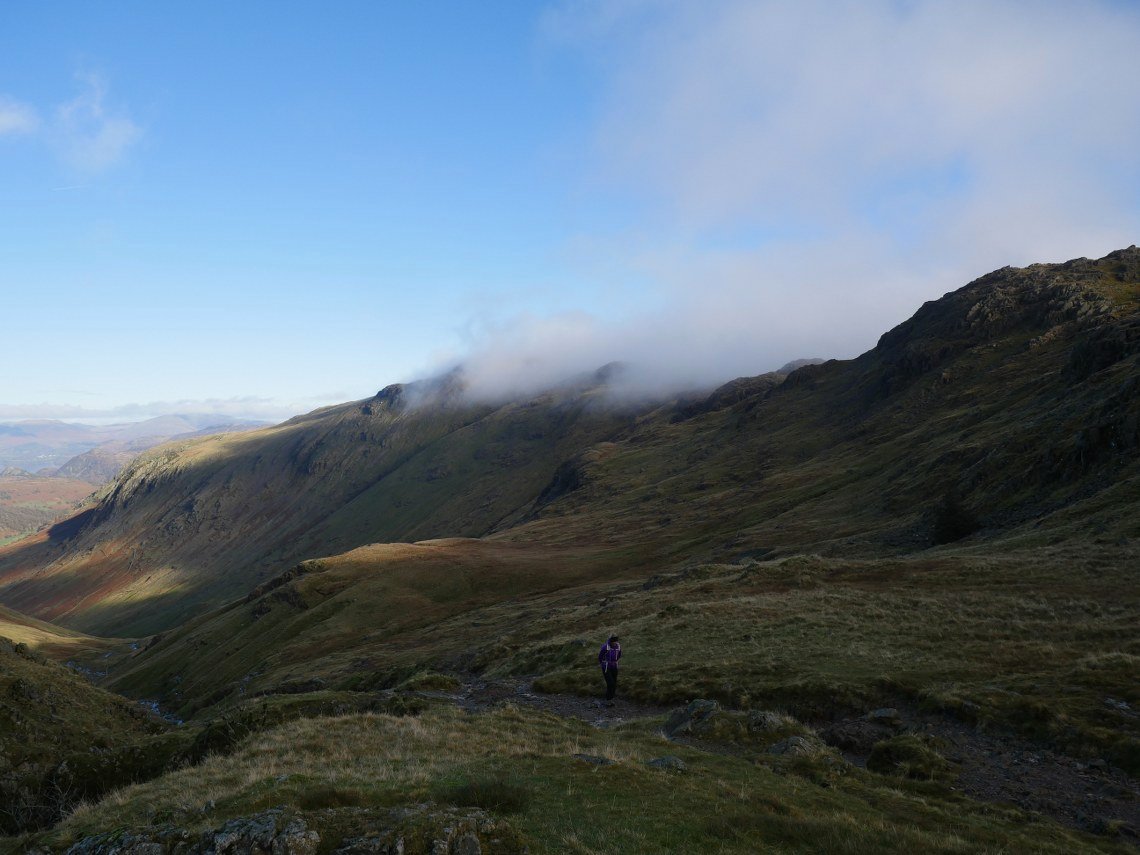 Cloud was building from the east and rolling along Glaramara.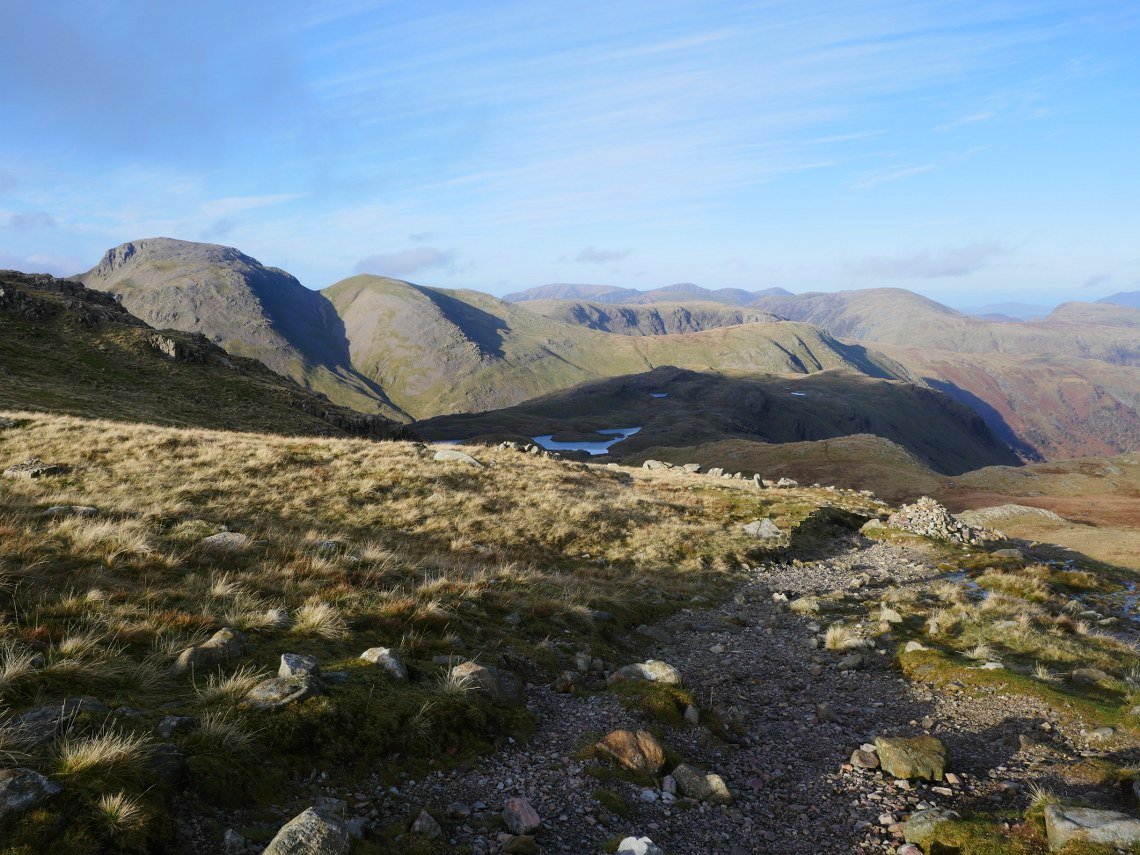 But still blue sky and lovely winter sun over the Gables and the fells to the north west. Seen from near Esk Huase.
.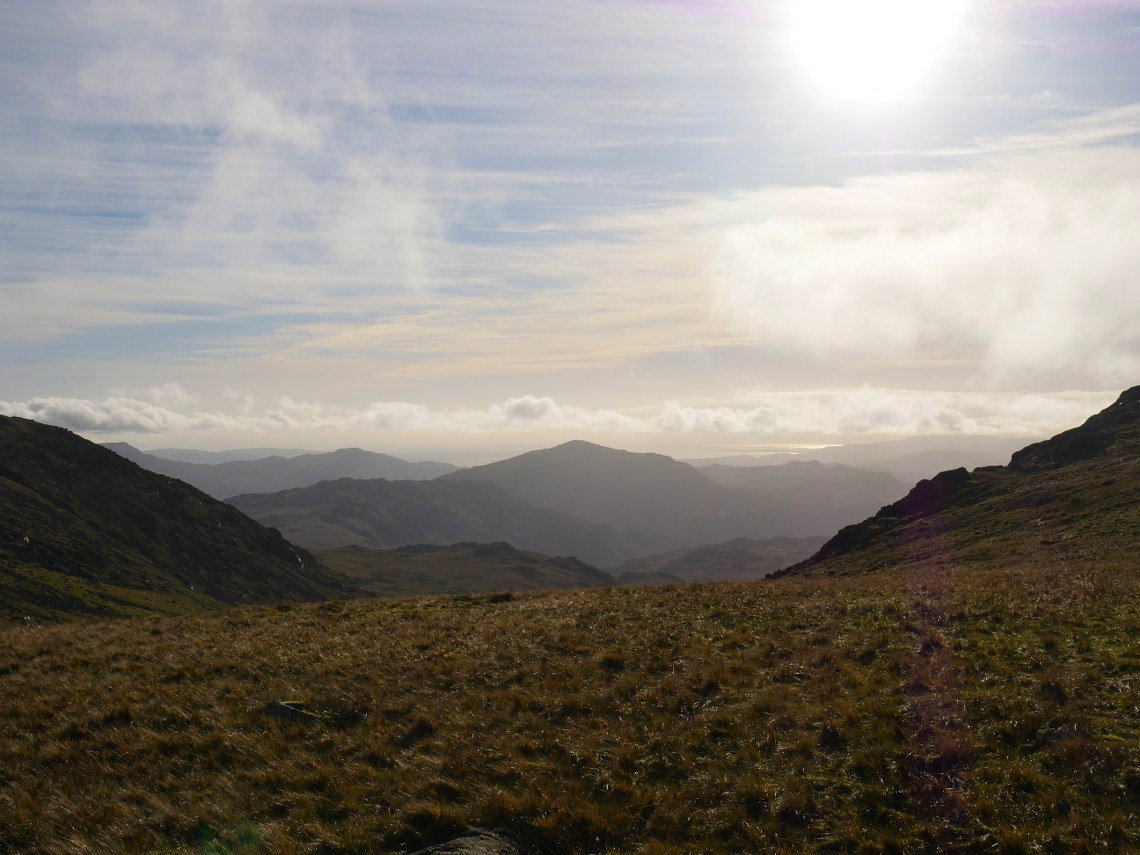 Smashing view down to Eskdale, Harter Fell and the coast.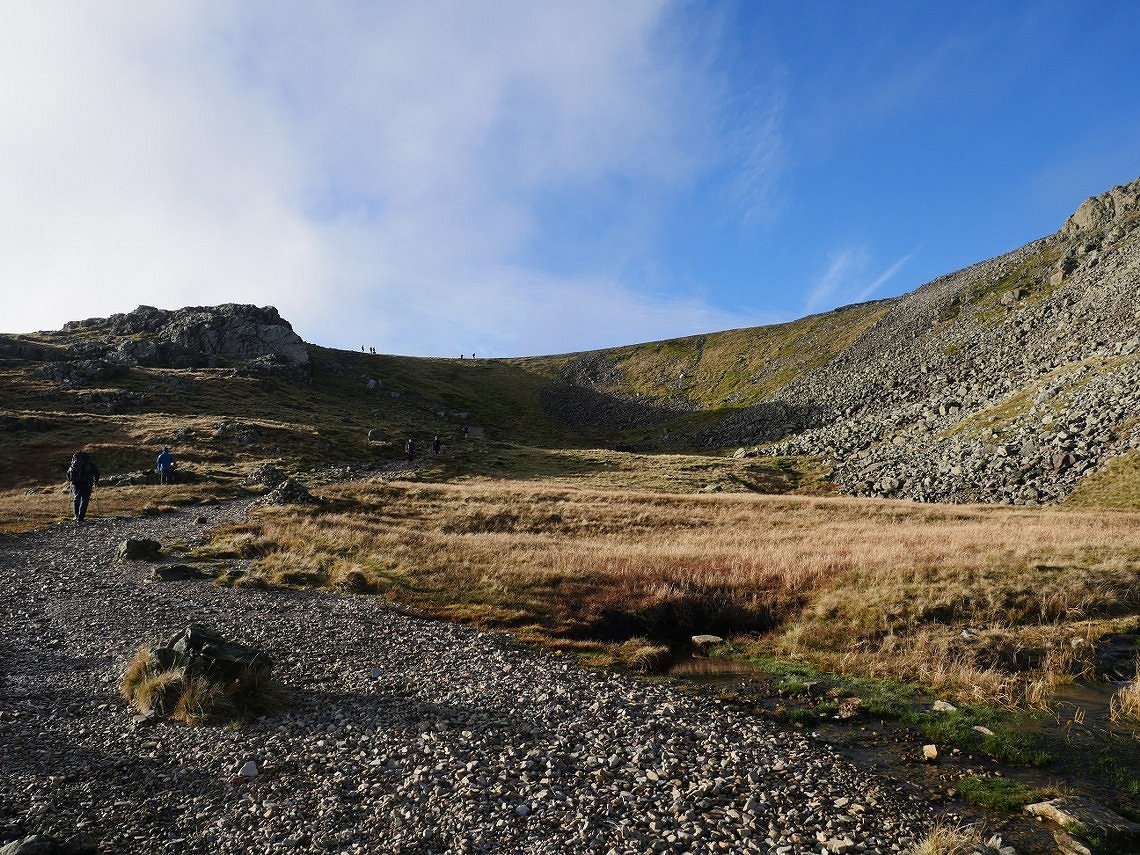 After seeing no one on the climb so far as we headed for Calf Cove we met with quite a few heading for Scafell Pike.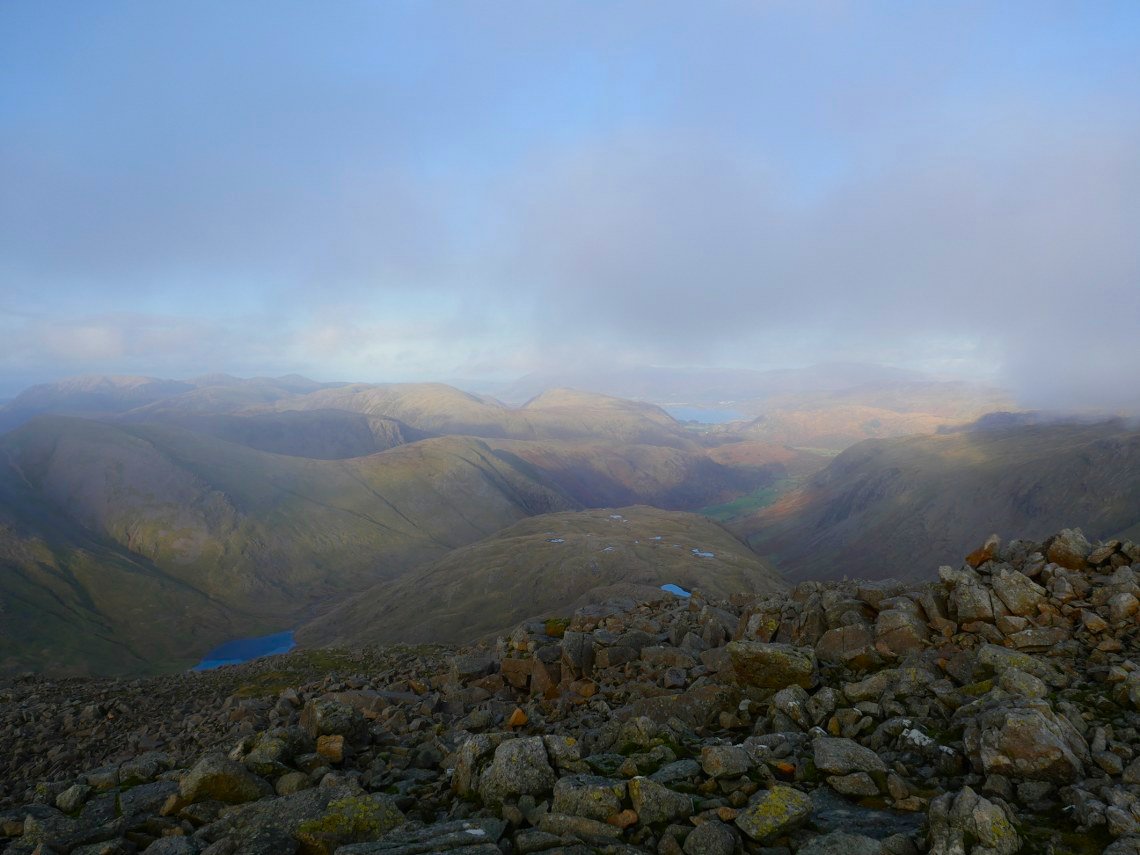 Slightly cloudy but still lovely on Great End.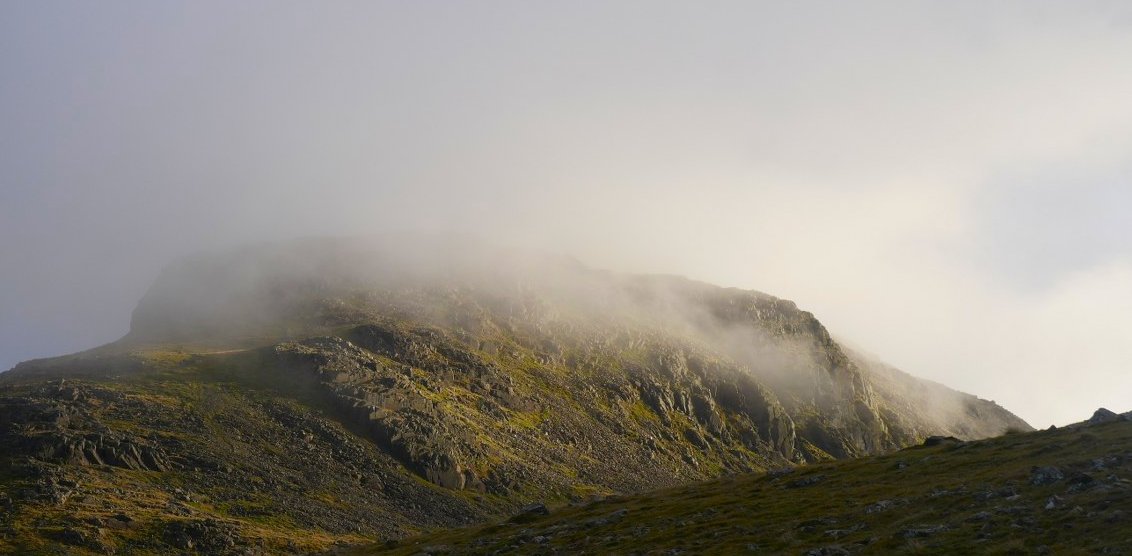 Sunshine and cloud on Esk Pike.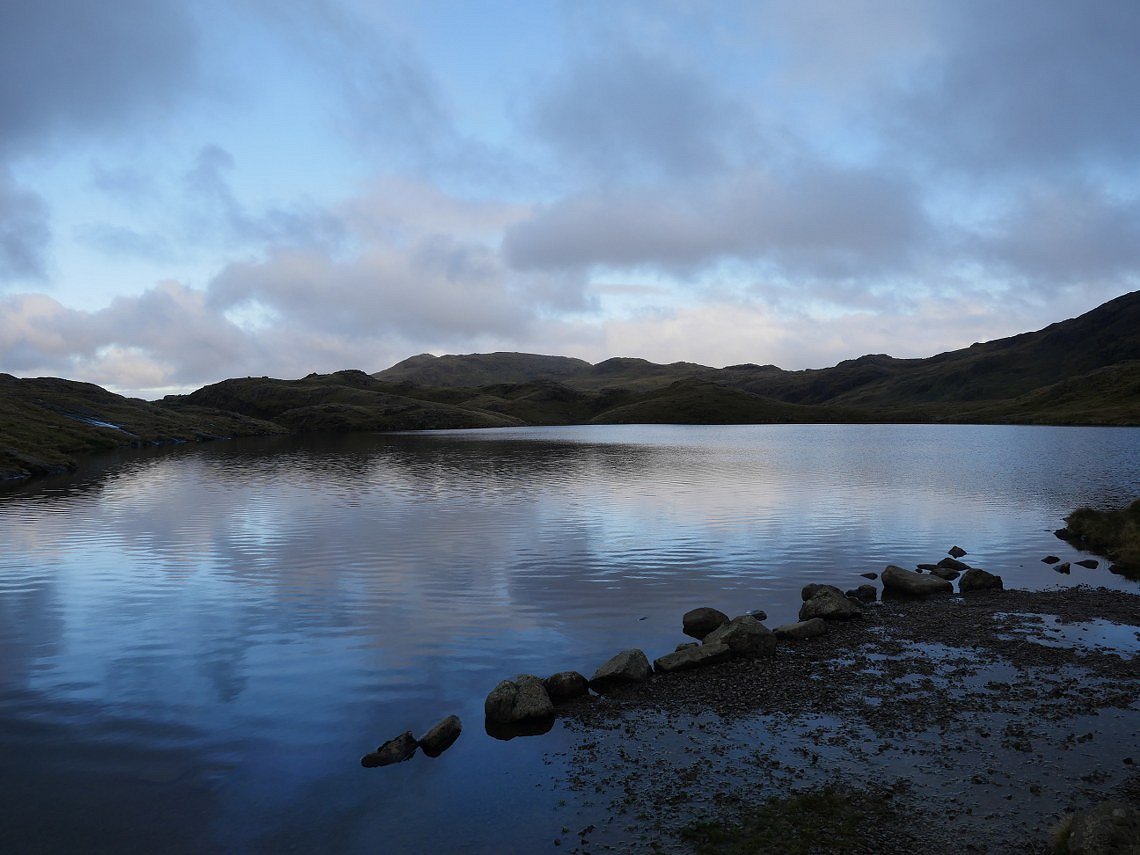 Down to Sprinkling Tarn now. We would have loved to linger here but the daylight was fading so we pressed on along Seathwaite Fell.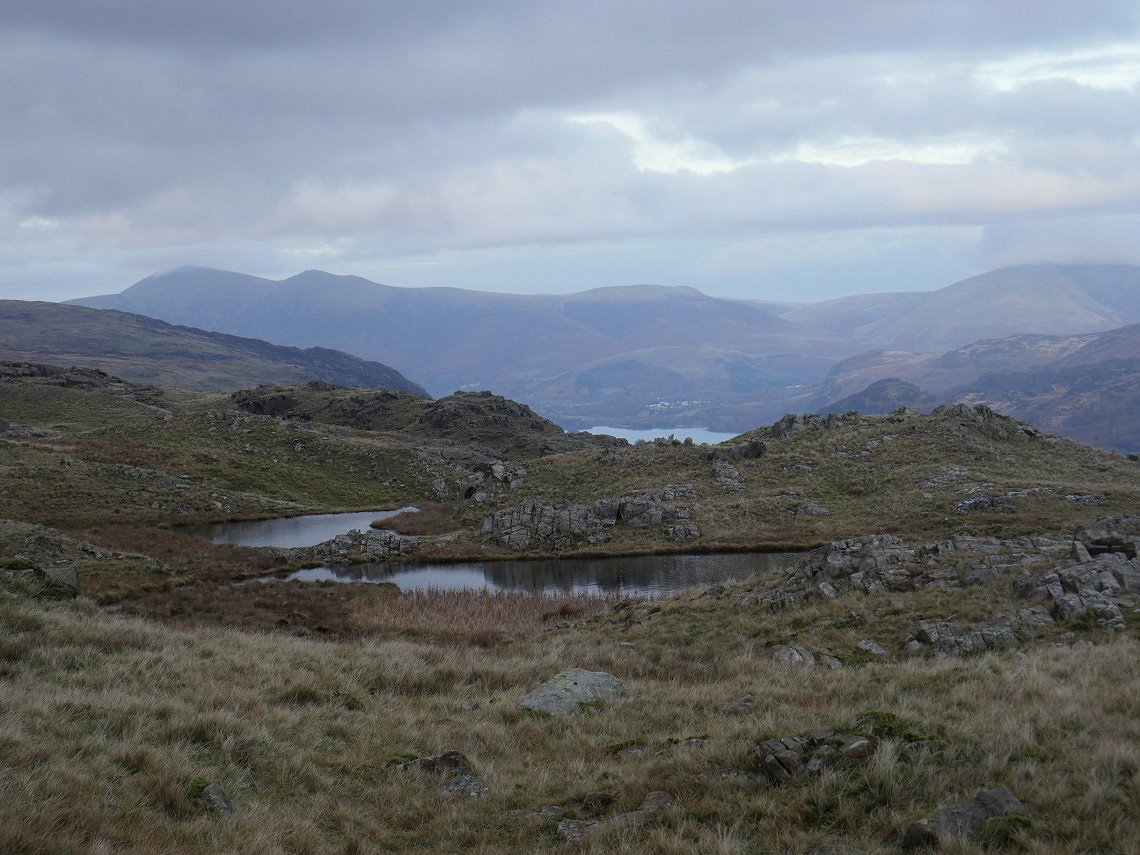 Although we did think we had enough light left for a winding route along the fell exploring a few of the knolls, hollows and small tarns that make this such an interesting little fell.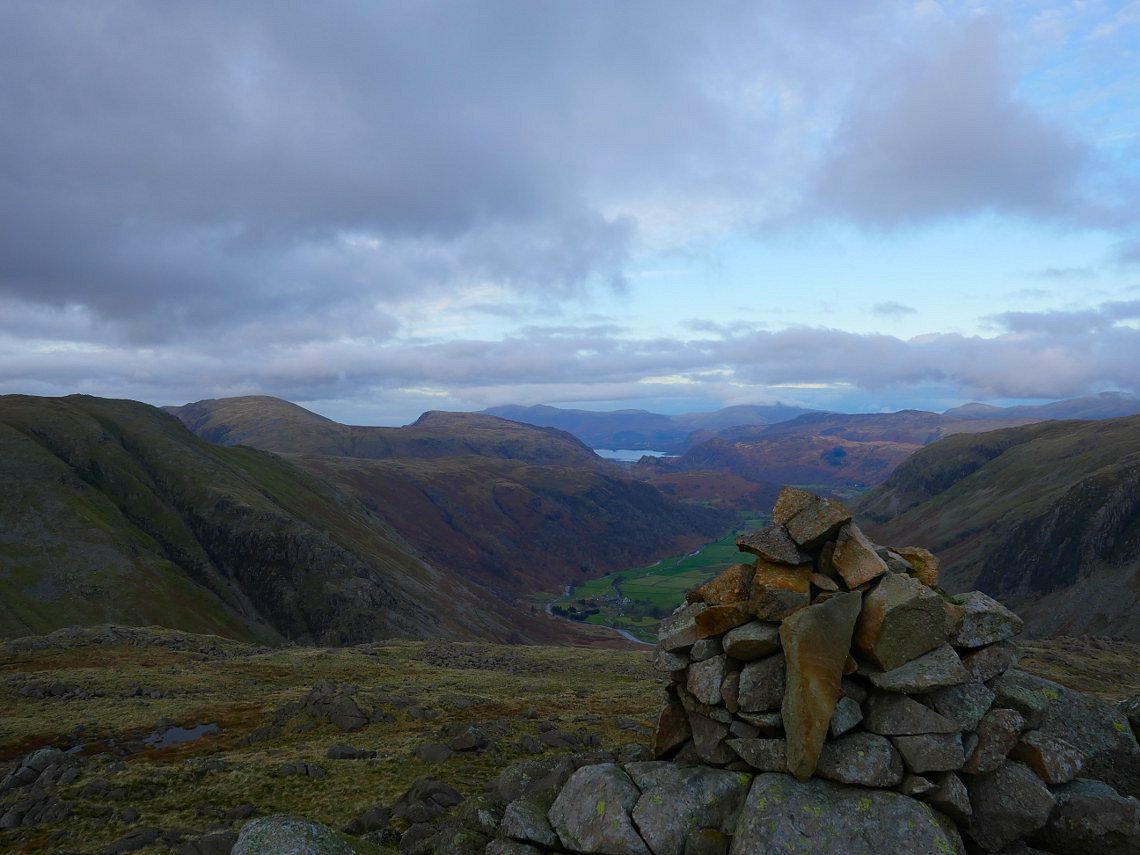 Even with our wandering we were soon on the Wainwright summit looking down to the valley and beyond.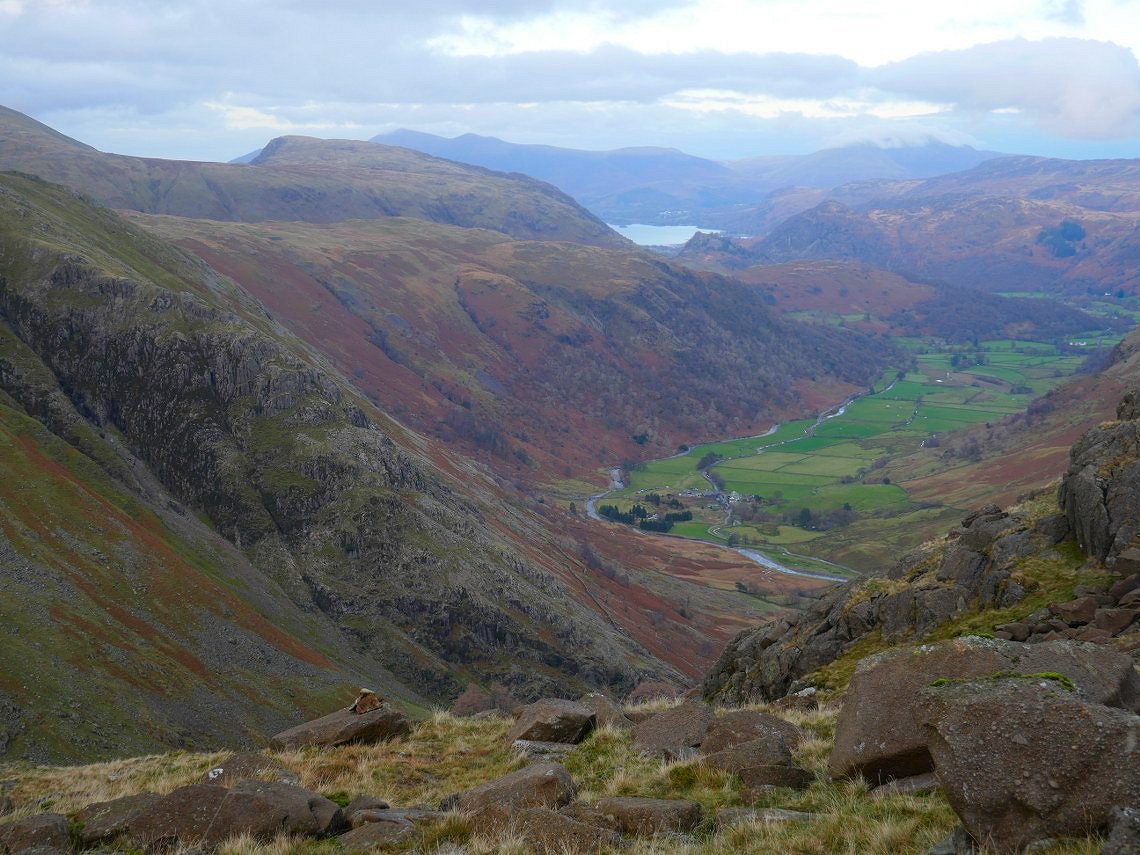 Starting the steep descent down the side of Seathwaite Fell. There were a couple of cairns marking a faint path but this soon disappears and it's just a case of finding the best way down on ground that you are comfortable with.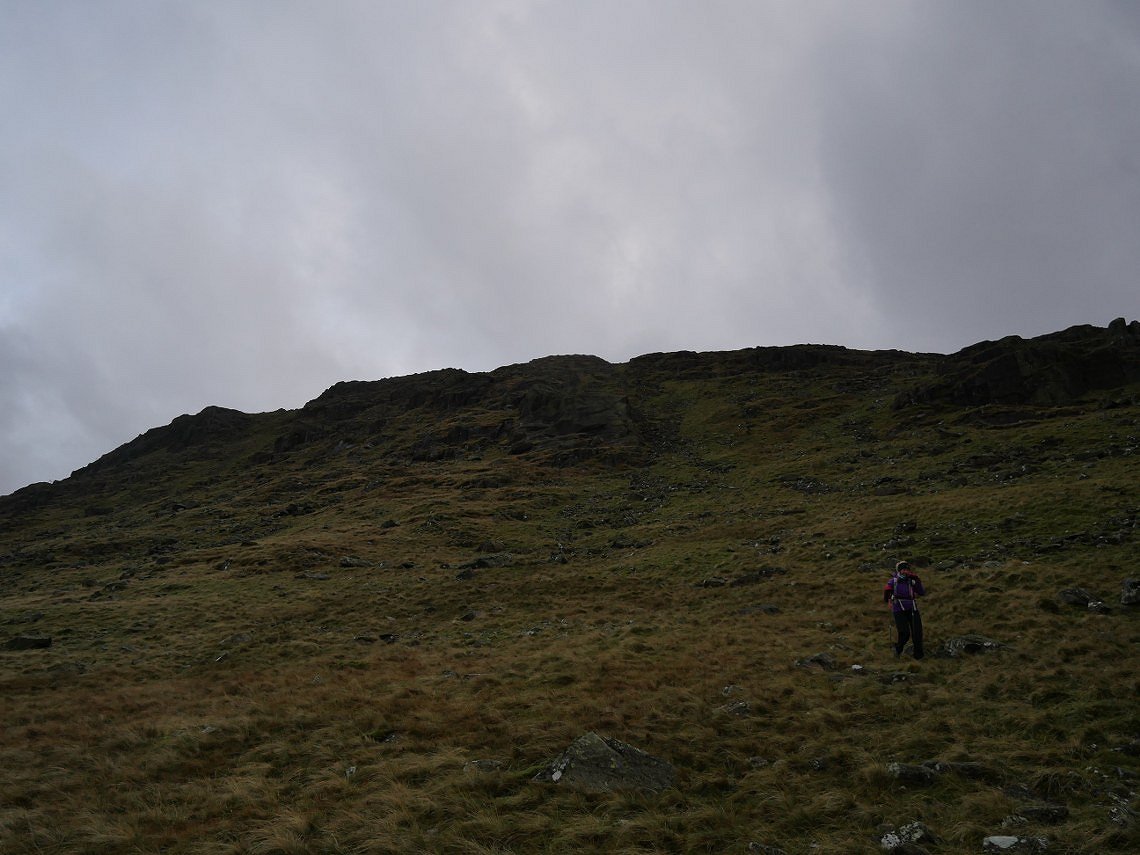 Down now over the steepest bit and approaching the Styhead "motorway".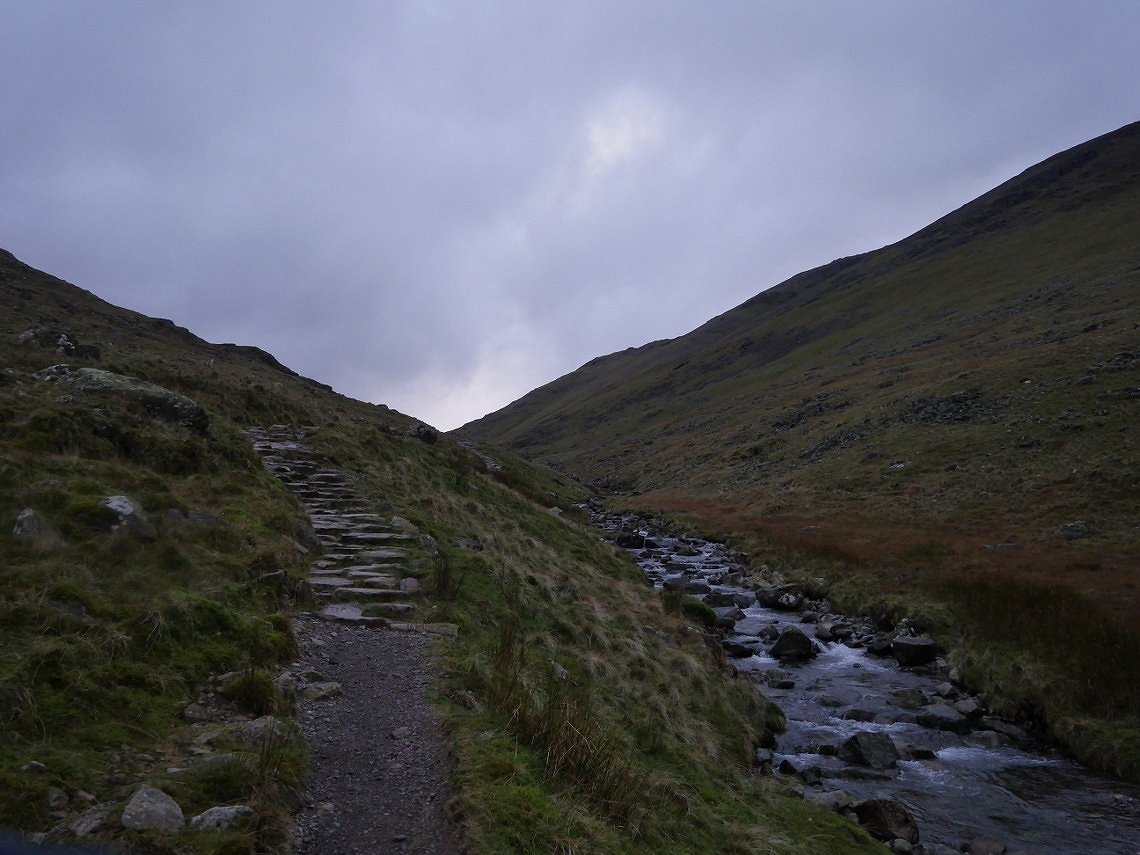 Looking back along the path. It's suddenly getting a bit dark.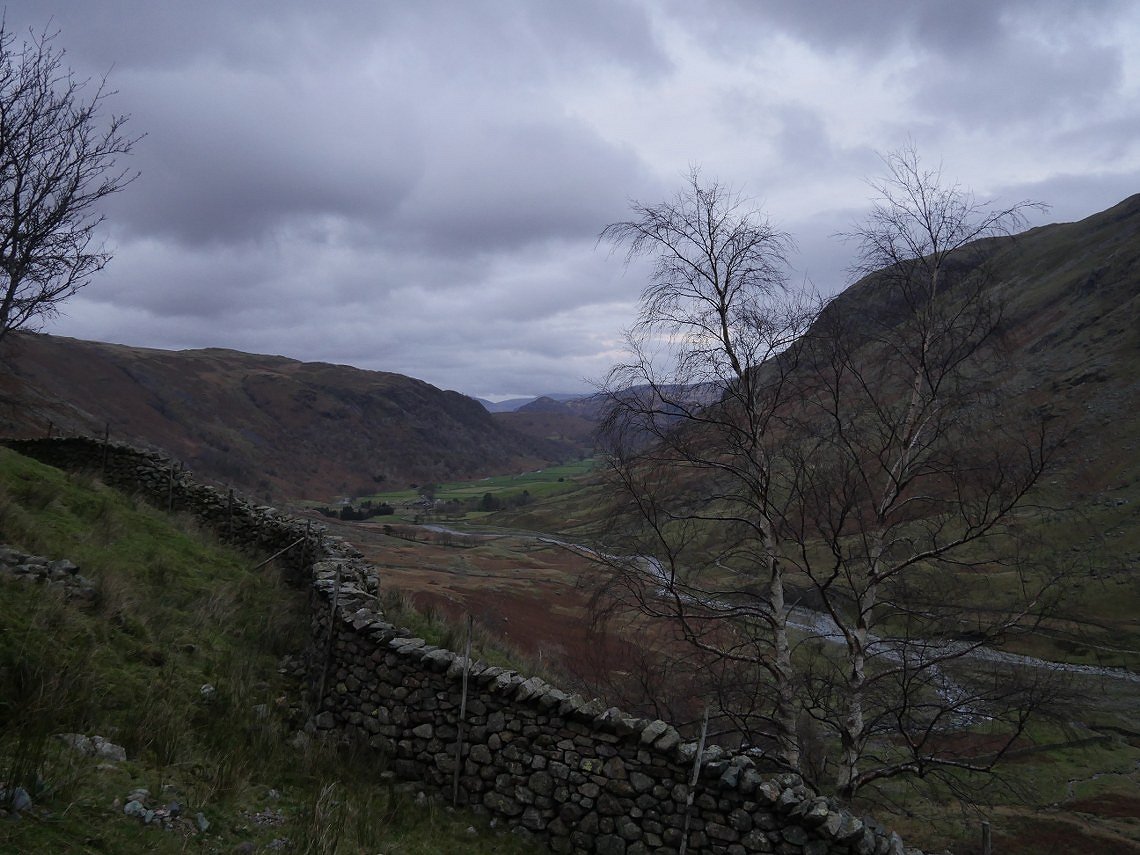 Nearly back to Stockley Bridge now. It was a lot darker than this photo suggests.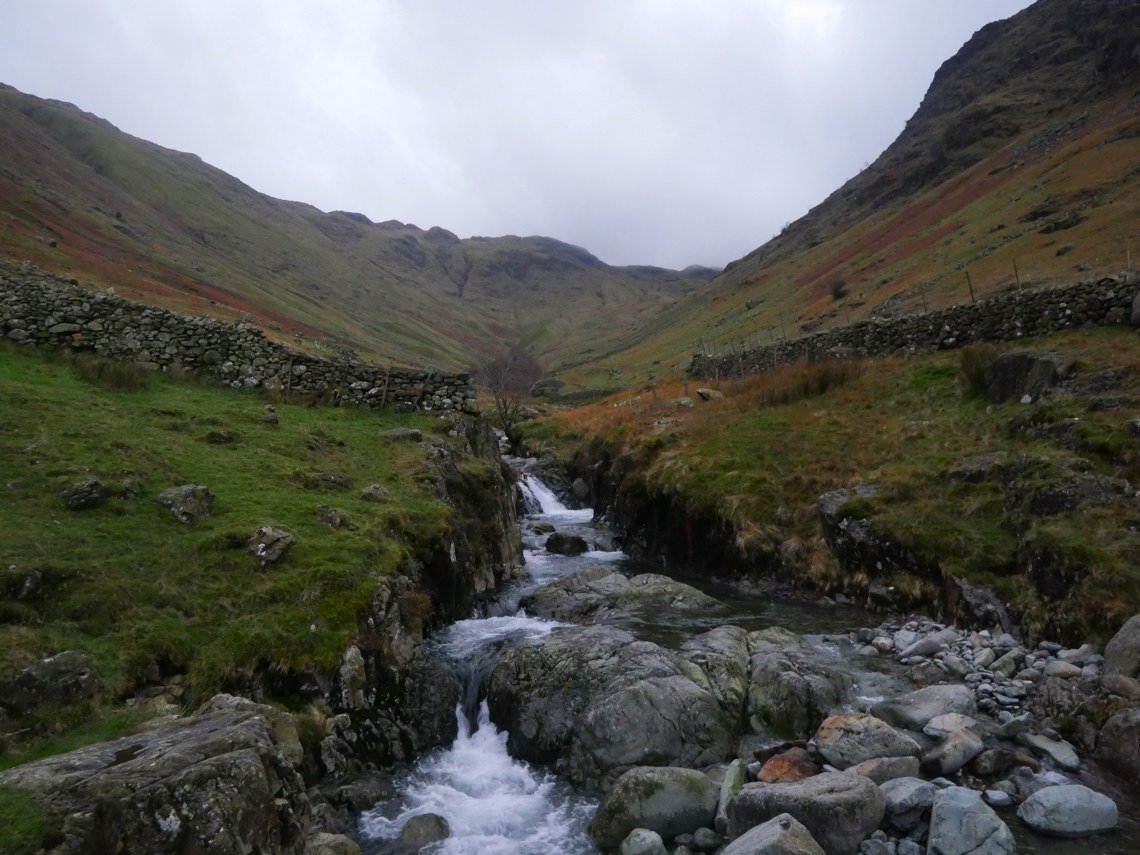 The view up the valley walked earlier. We just about made it back to the farm without breaking out the headtorches.
Previous walk - Windermere to Staveley - Next walk - Great Calva