WWW.KARLSWALKS.CO.UK
PICTURES AND TRIP REPORTS FROM MY WALKS IN THE ENGLISH LAKE DISTRICT
---
E-mail - karl@karlswalks.co.uk
Great Calva
27th November 2022
Route. Mosedale road end - Cumbria Way - Wiley Gill - Great Calva - Cumbria Way - Skiddaw House - Mosedale road end. ( About 8 miles 1900ft ascent )
The north east of the national park was forecast to have the best of the weather today which was handy as one of Sue's outstanding Wainwright fells was Great Calva. We had intended doing a slightly longer route but Sue forgot her lunch so we cut a section out. ( Although we ended up walking nearly as far but with a bit less ascent.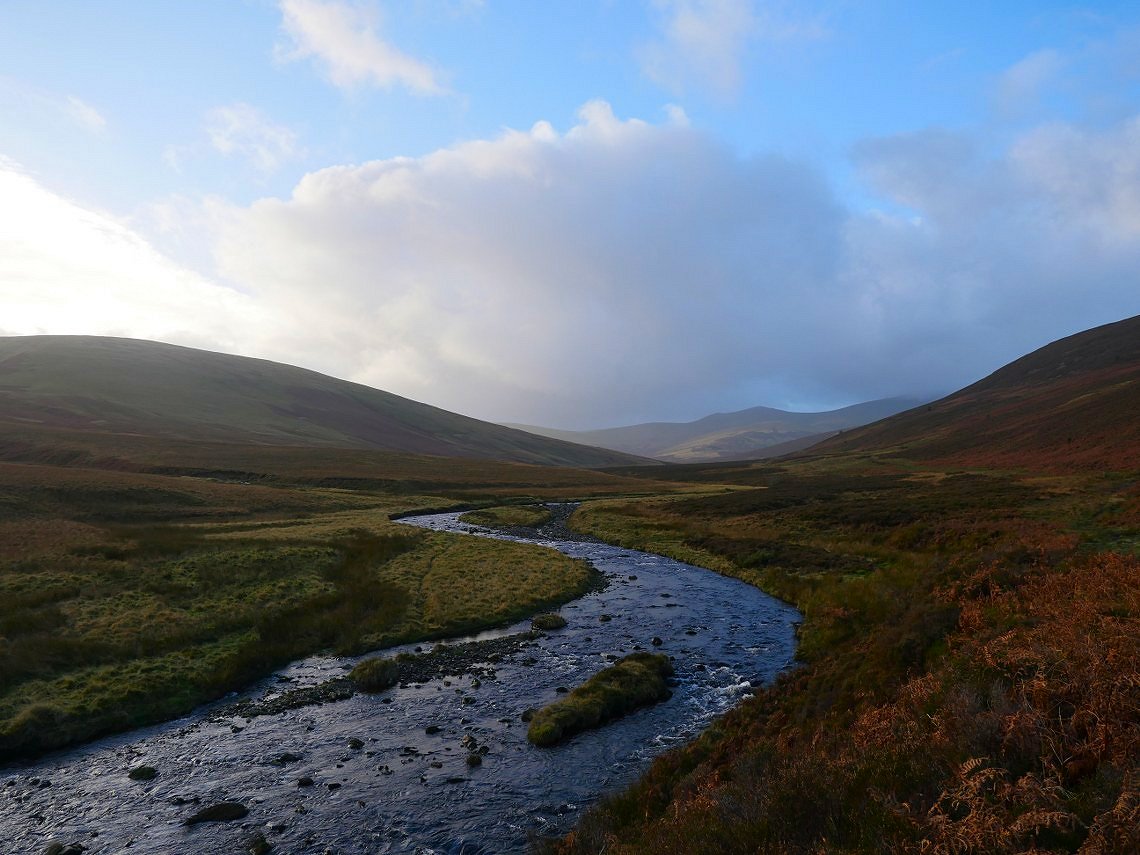 After negotiating the narrow single track road, which seems to have more pot holes every time we come we parked up and made our way following the river Caldew upstream. Skiddaw Little Man is at the head of the valley with Skiddaw on the right in cloud. This is another of those places in the Lakes where in no more than five minutes walking from your car you get a great feeling of remoteness
Looking back to Carrock Fell.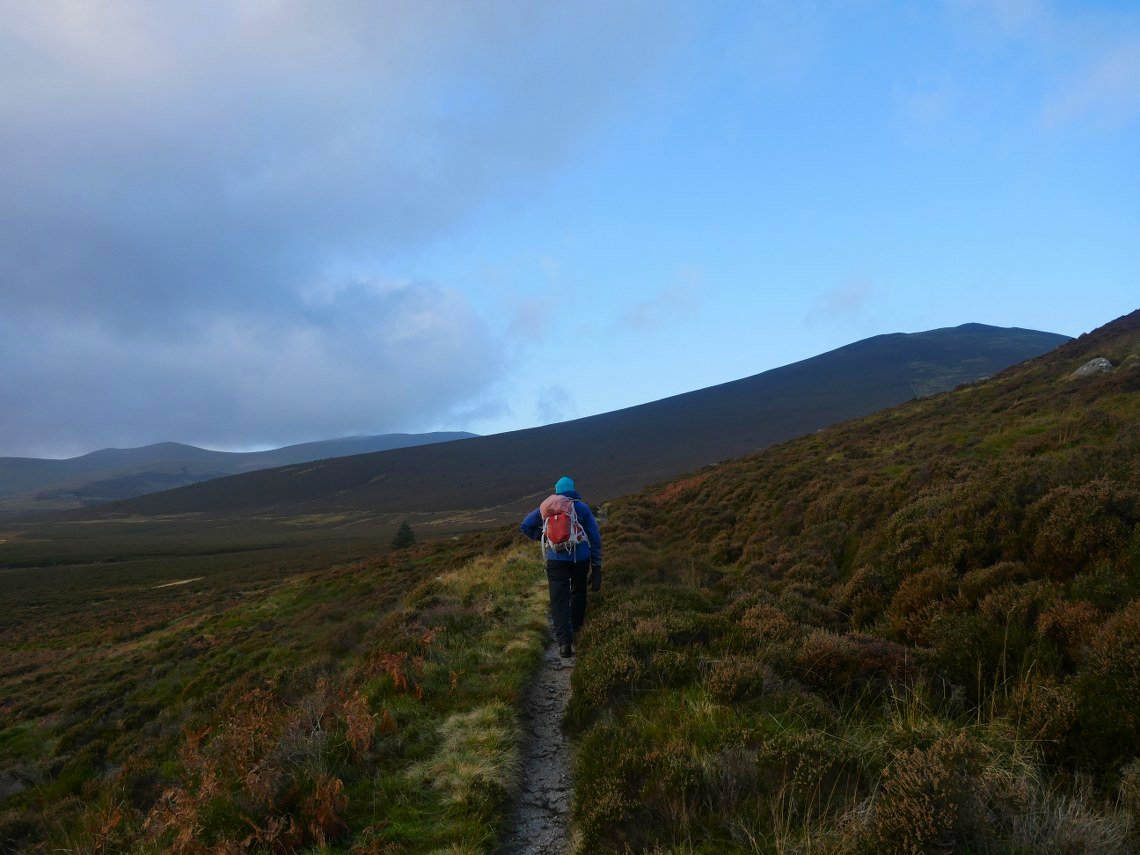 After a couple of miles Great Calva appears. Our route was the direct climb by the fence from Wiley Gill.
And here is Wiley Gill with Knott in the distance.. I've never ventured along the valley and up to Knott but it's on the list.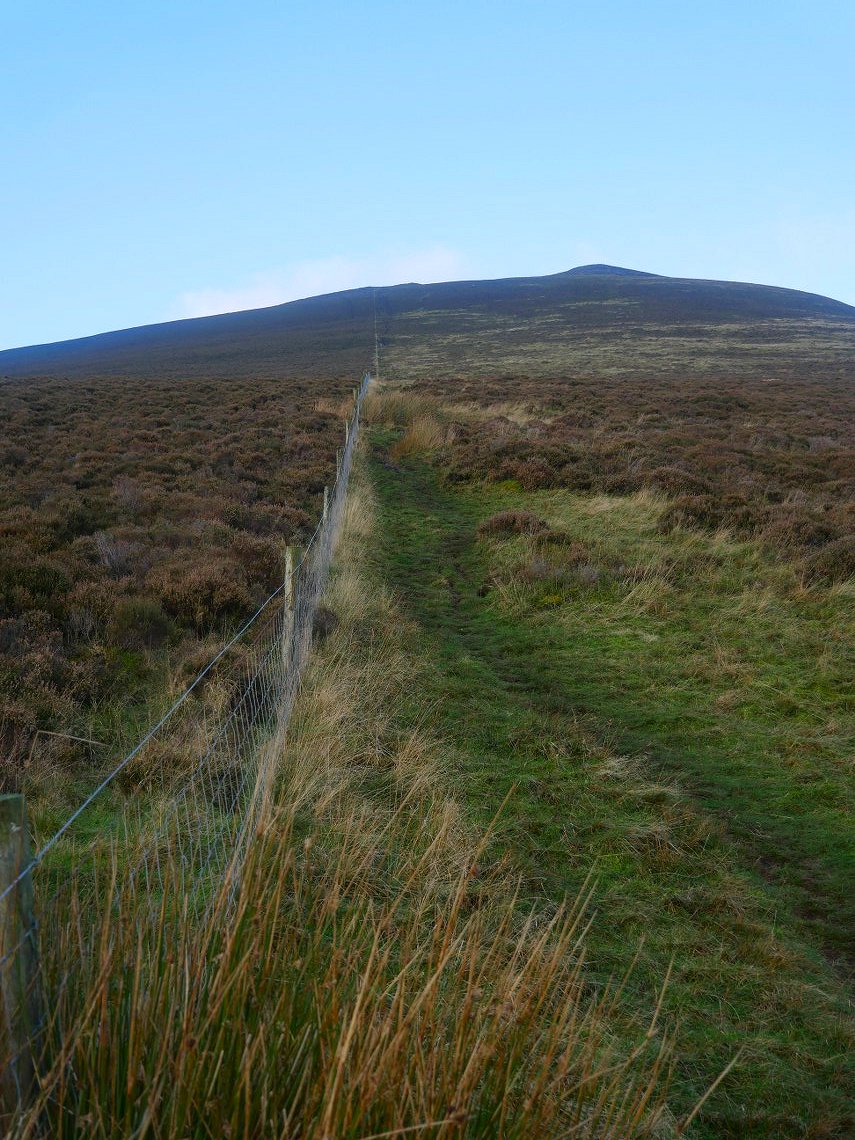 Looking up the steep climb.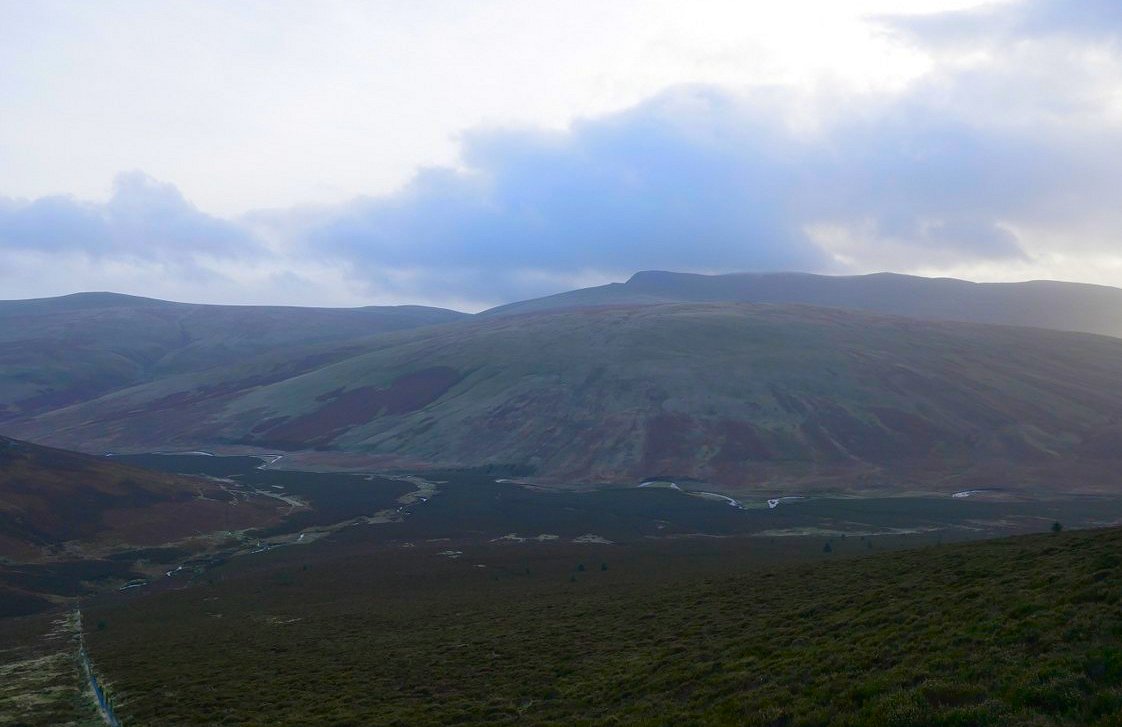 And looking down from on high to the grassy dome of Mungrisedale Common then Blencathra and to the left Bannerdale Crags and Bowscale Fell.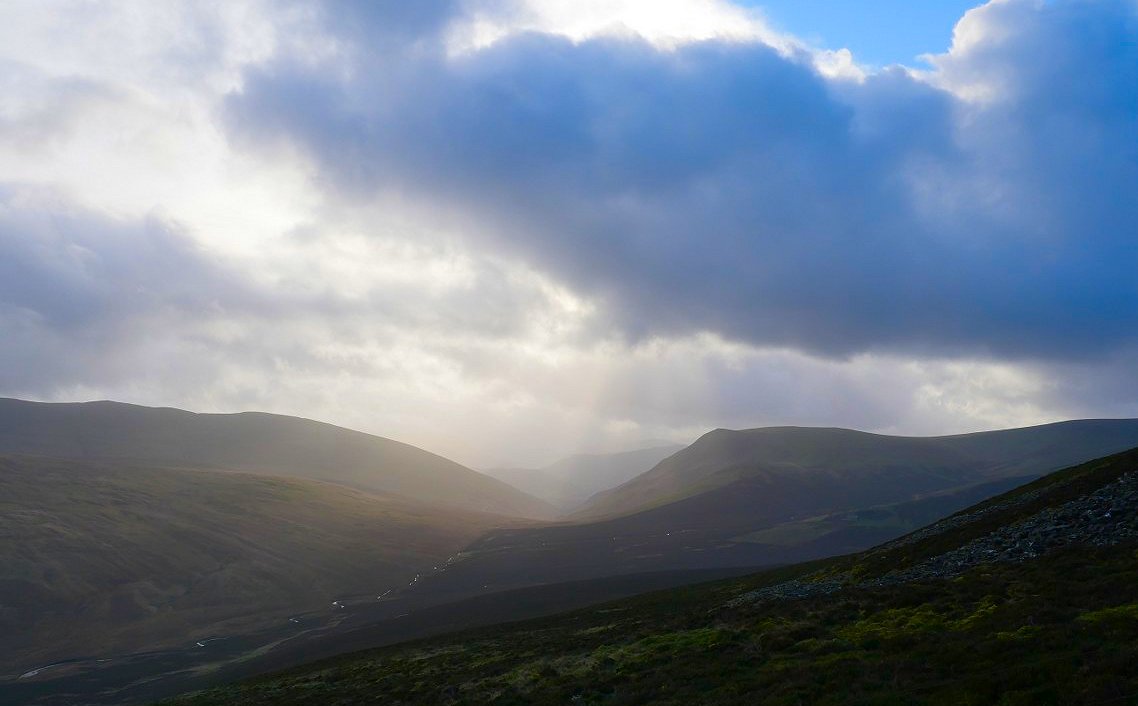 At around the 2000ft mark the slope eases. Lonscale Fell is in the distance with a misty view down into central Lakeland.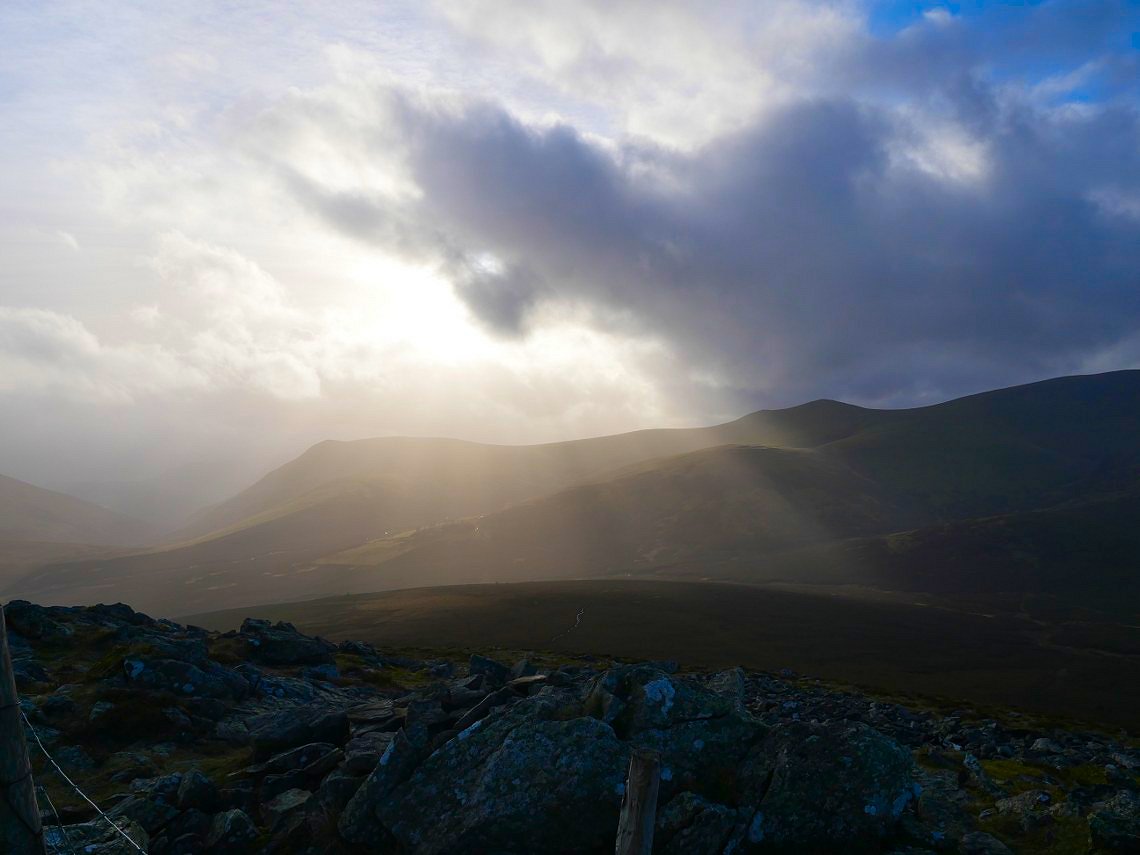 As we reach the top a burst of sunlight lights up Lonscale and the land around Skiddaw House.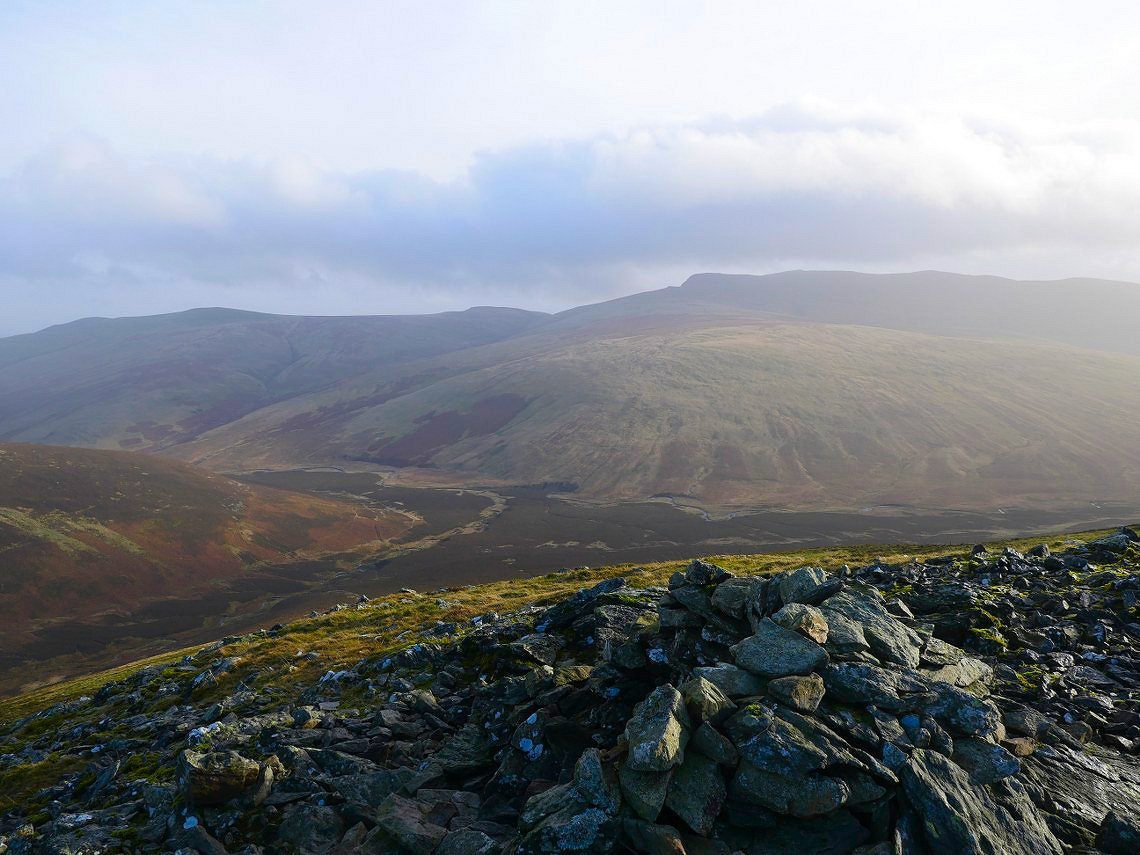 And lights up the valley.
.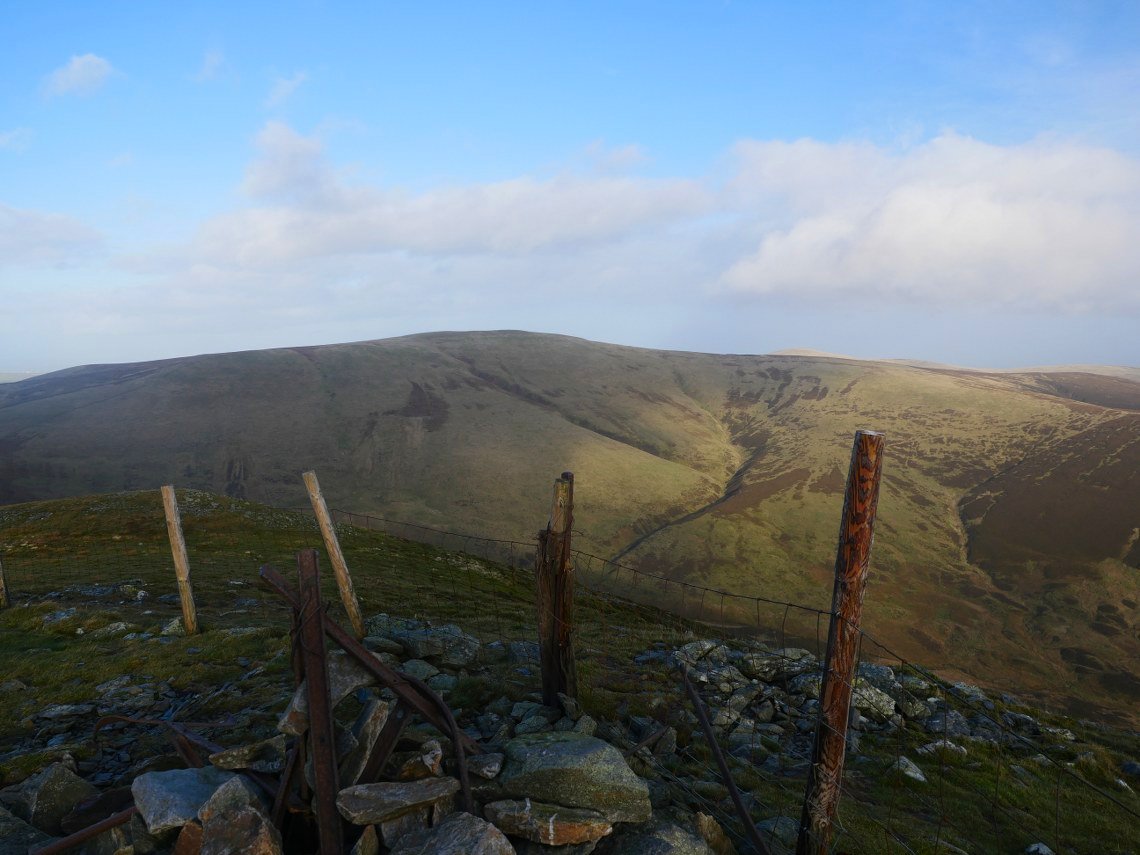 Knott from the summit of Great Calva. It was blowing a freezing gale here so we didn't hang around.
It's a lot calmer as we follow the muddy and slippery path down through the heather. Looking back to Great Calva.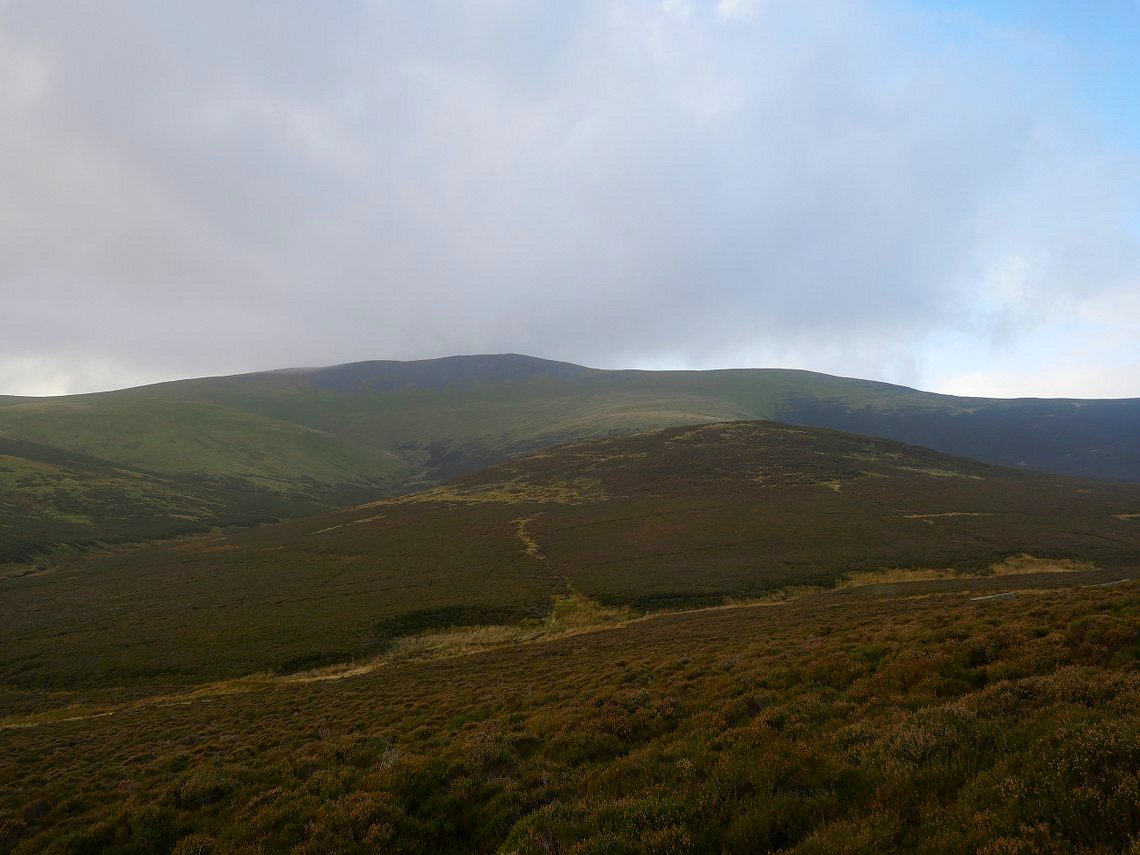 Skiddaw is clear for now.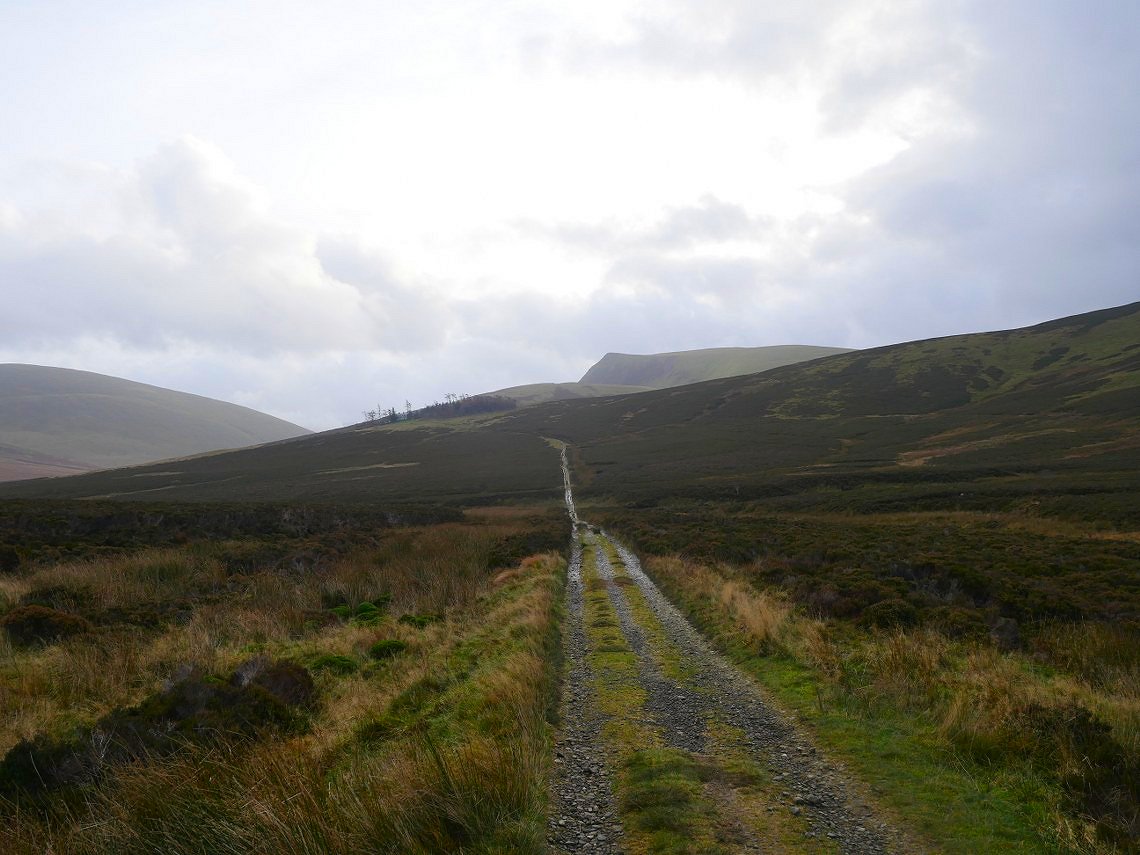 After quite a bit of slipping and sliding we reach the better ground of the Cumbria Way. We were'nt paying attention so missed the short cut which cuts off the corner so ended walking all the way to Skiddaw House ( in the trees ).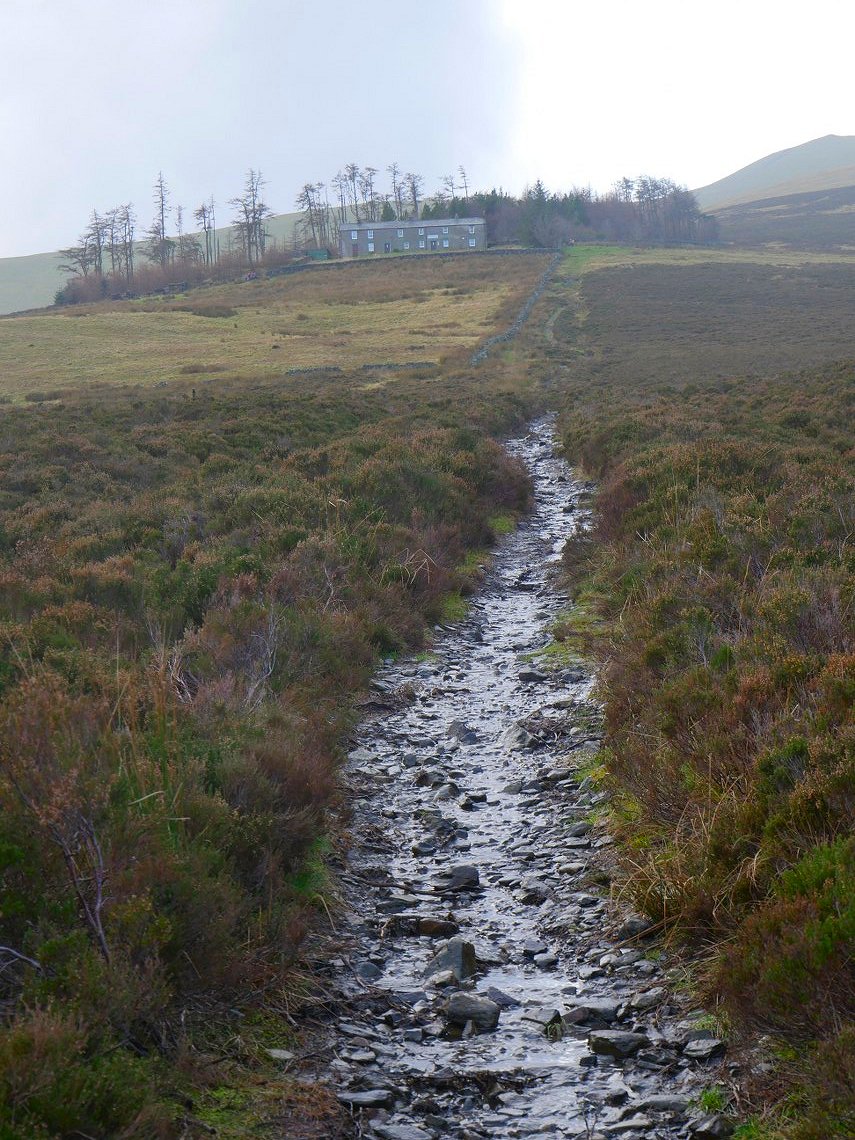 And Skiddaw House from the path home.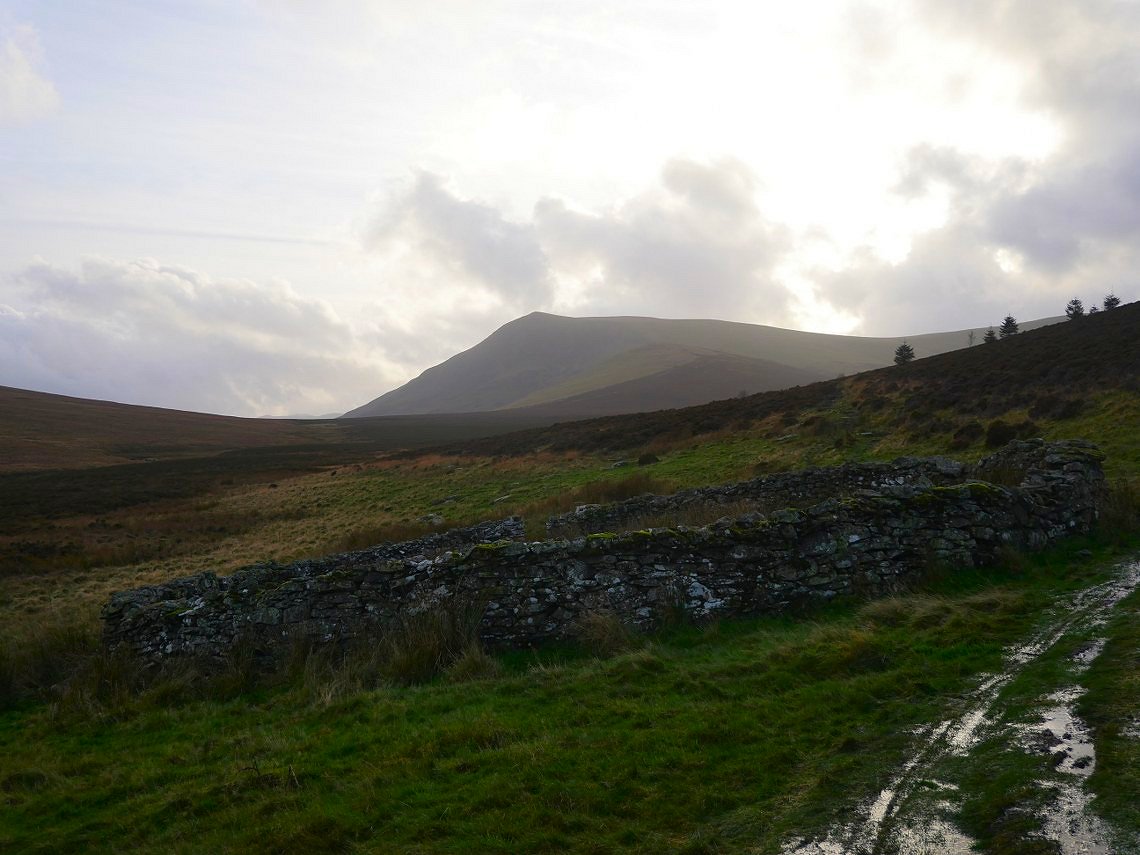 One of the distinctive circular sheepfolds by the path.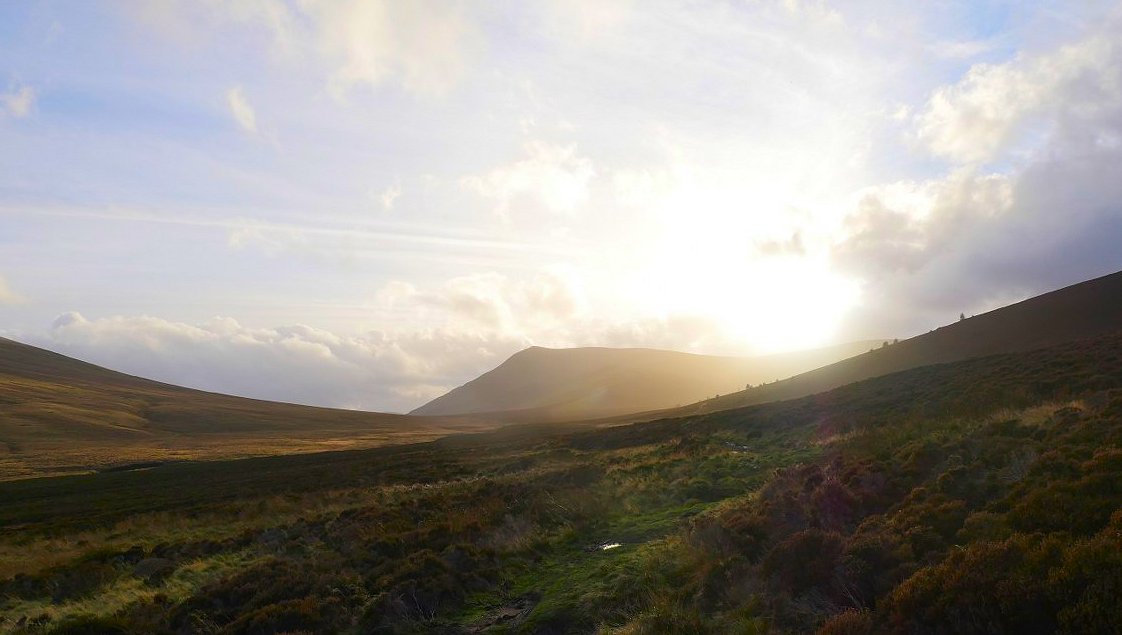 Another burst of winter sunshine.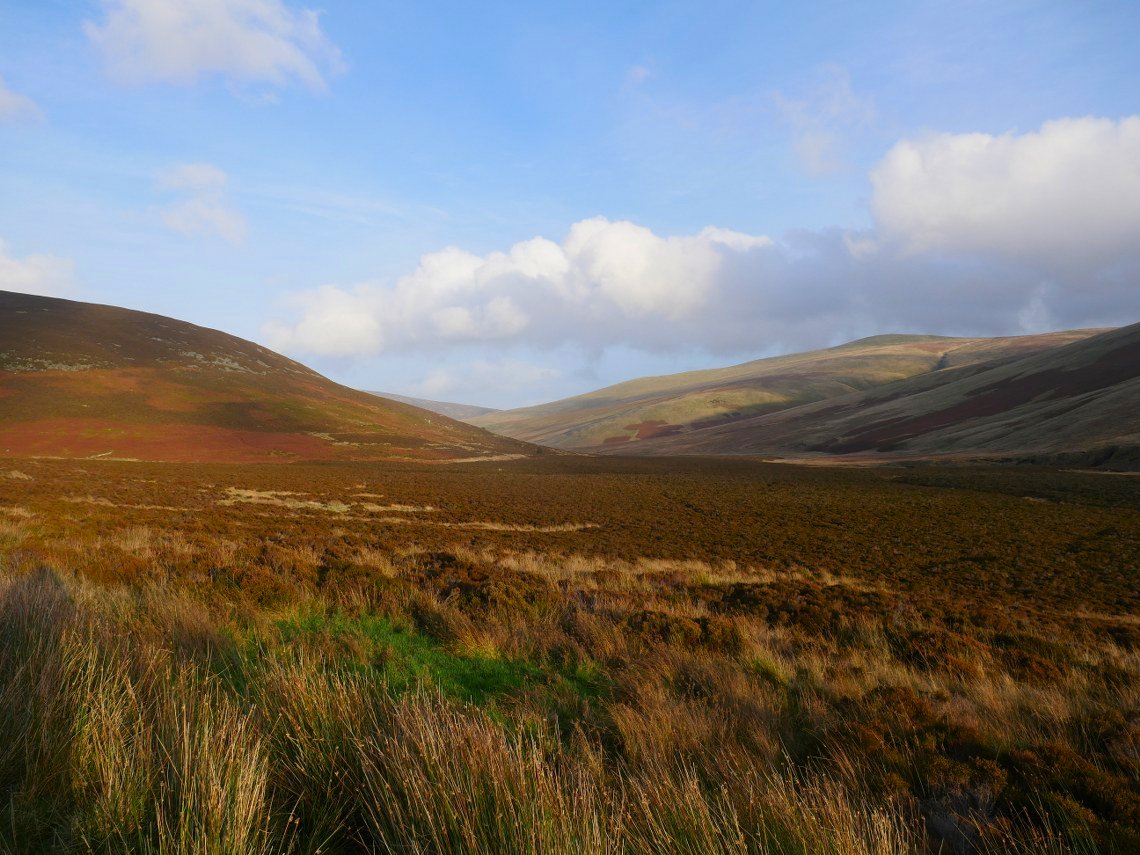 Which lights up the valley beautifully.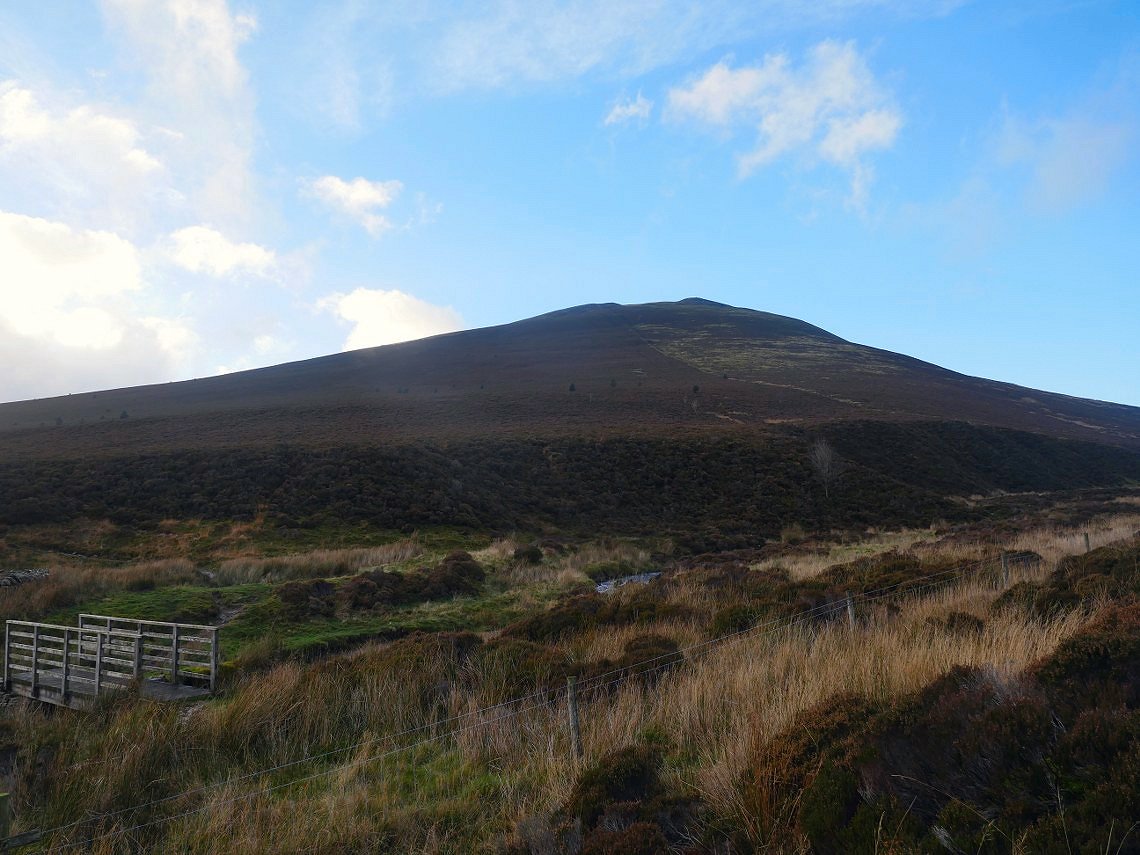 Passing under Great Calva and our route of ascent.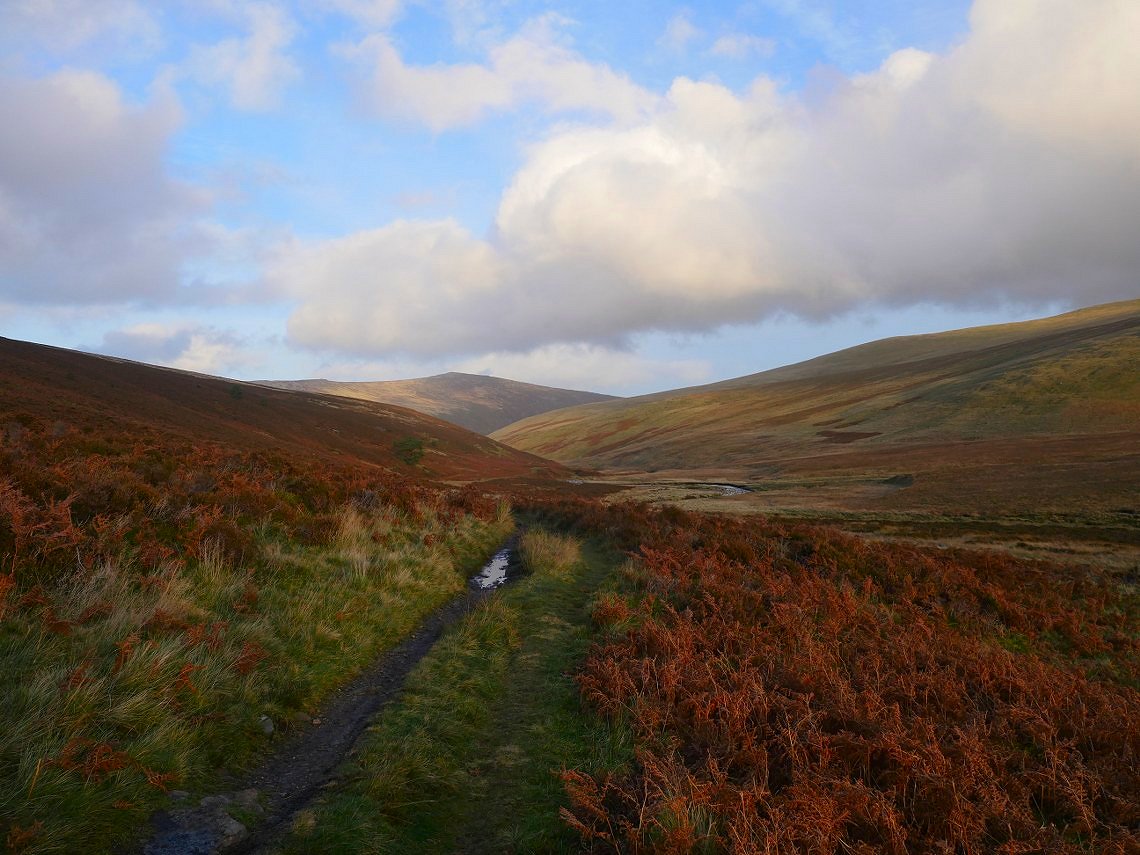 Carrock Fell again as we make our way back to the car
Previous walk - Great End and Seathwaite Fell - Next walk - Wetherlam