WWW.KARLSWALKS.CO.UK
PICTURES AND TRIP REPORTS FROM MY WALKS IN THE ENGLISH LAKE DISTRICT
---
E-mail - karl@karlswalks.co.uk
Fleetwith Pike and Haystacks from Honister
31st - July 2022
Route. Honister NT car park - Honister Mine road - Black Star - Fleetwith Pike - Dubs Quarry - Haystacks - Dubs Quarry - Old Tramway - Honister
( About 6 miles 2100ft ascent )
A walk this week which although short in miles is full of interest and great views even if we were in cloud for part of the time.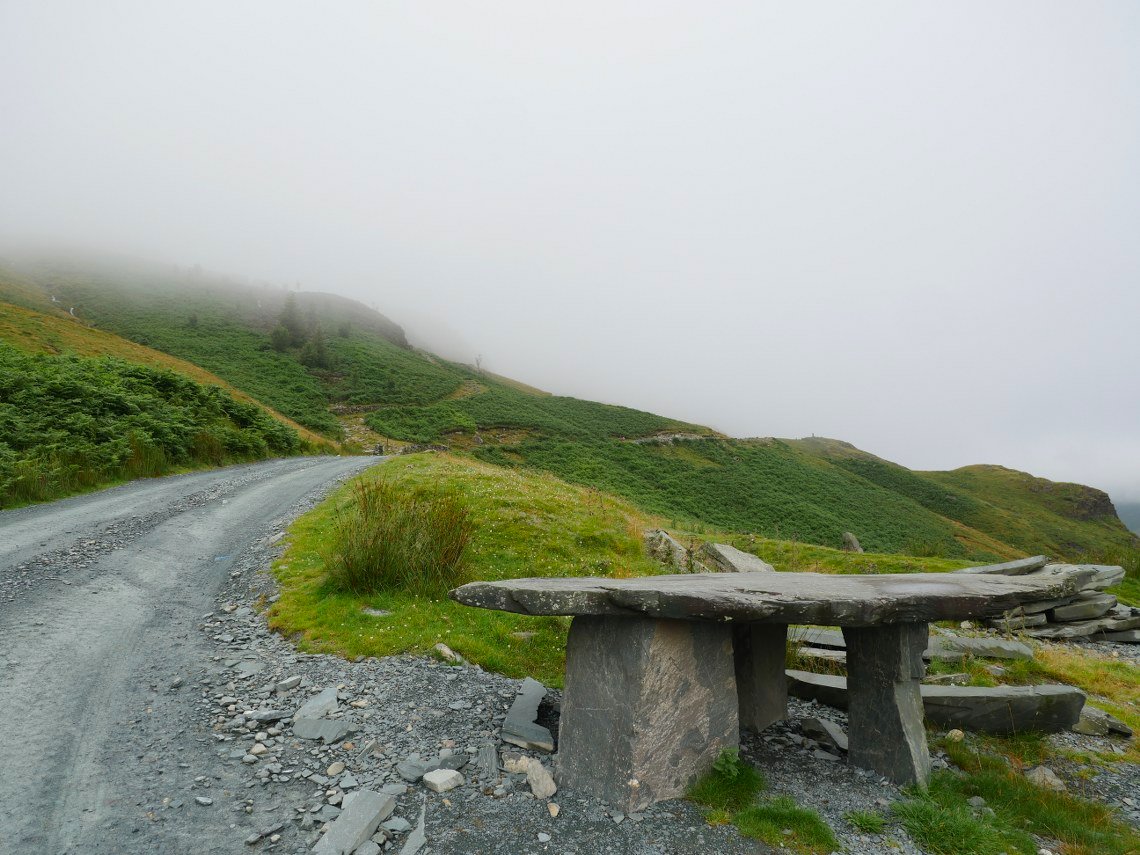 The weather had improved dramatically as we approached Keswick but as we climbed up to Honister we could see the cloud was down to road level. The sky was quite bright so we hoped that as we climbed the mist would dissipate which is what happened albeit a little later than we'd hoped. We were heading for Black Star so took the mine road up the hill.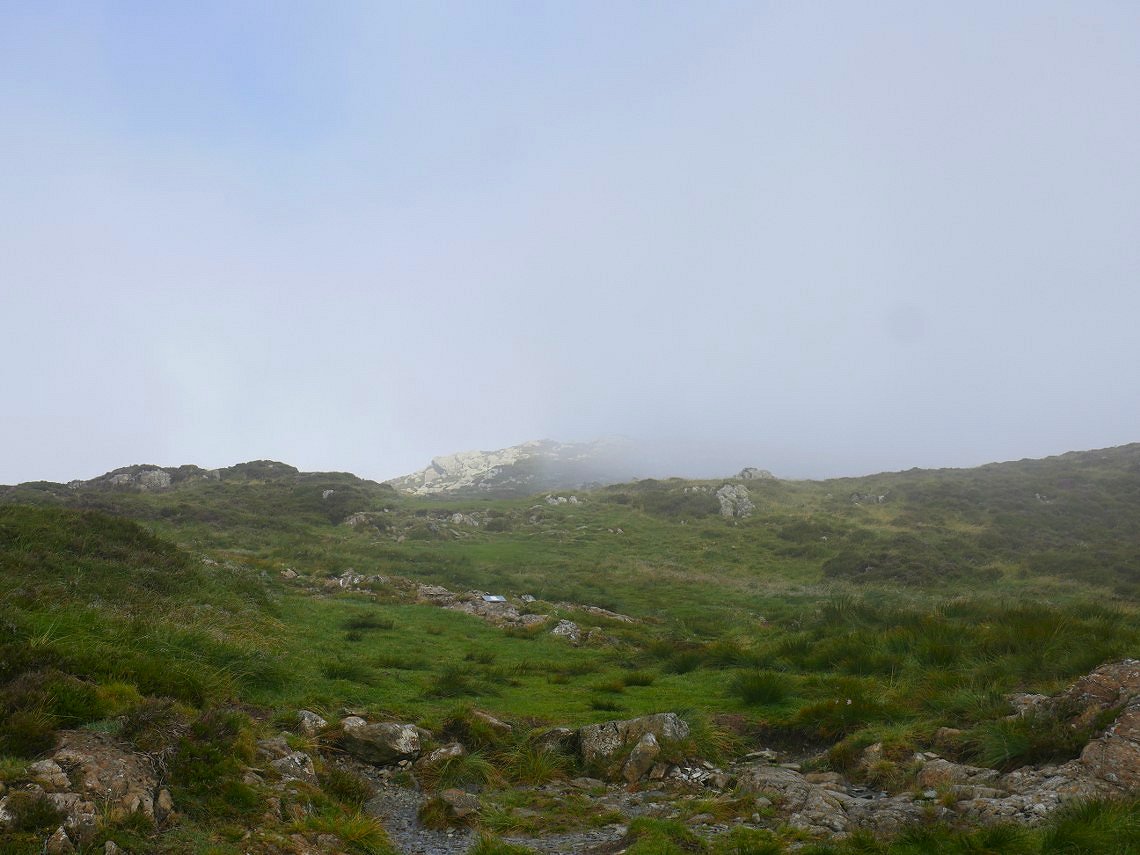 From the road we climbed across the fell towards Black Star and we hoped blue sky..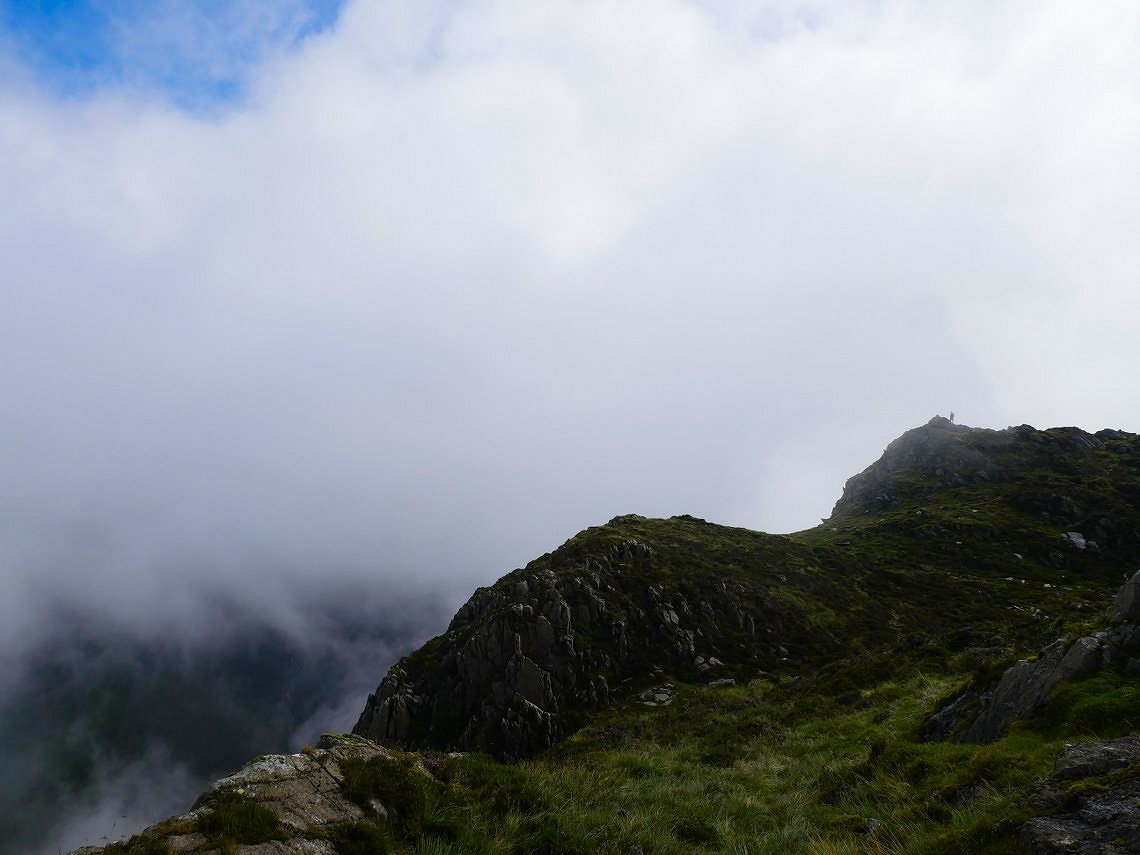 On reaching Black Star we had small slice of blue sky and lots of swirling dramatic cloud. This is looking back to the top from the path to Fleetwith Pike.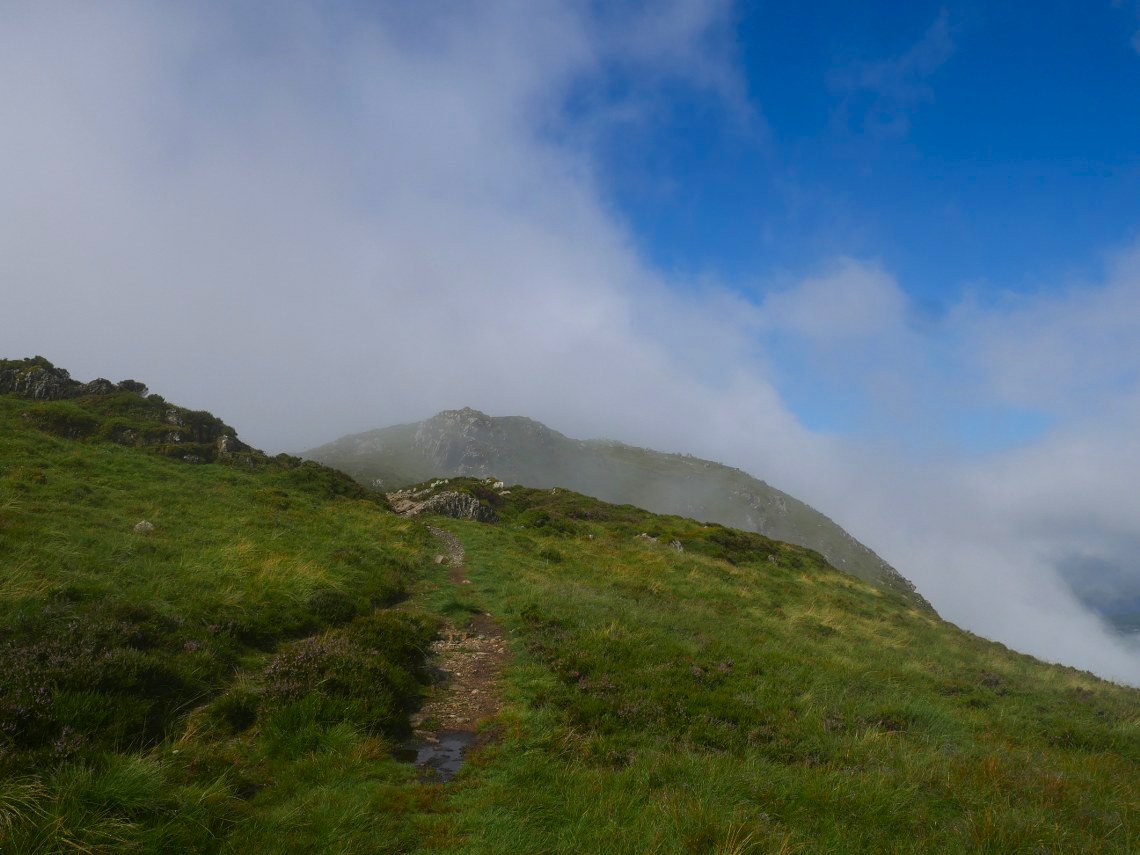 Looking to Fleetwith Pike and hoping the cloud would lift.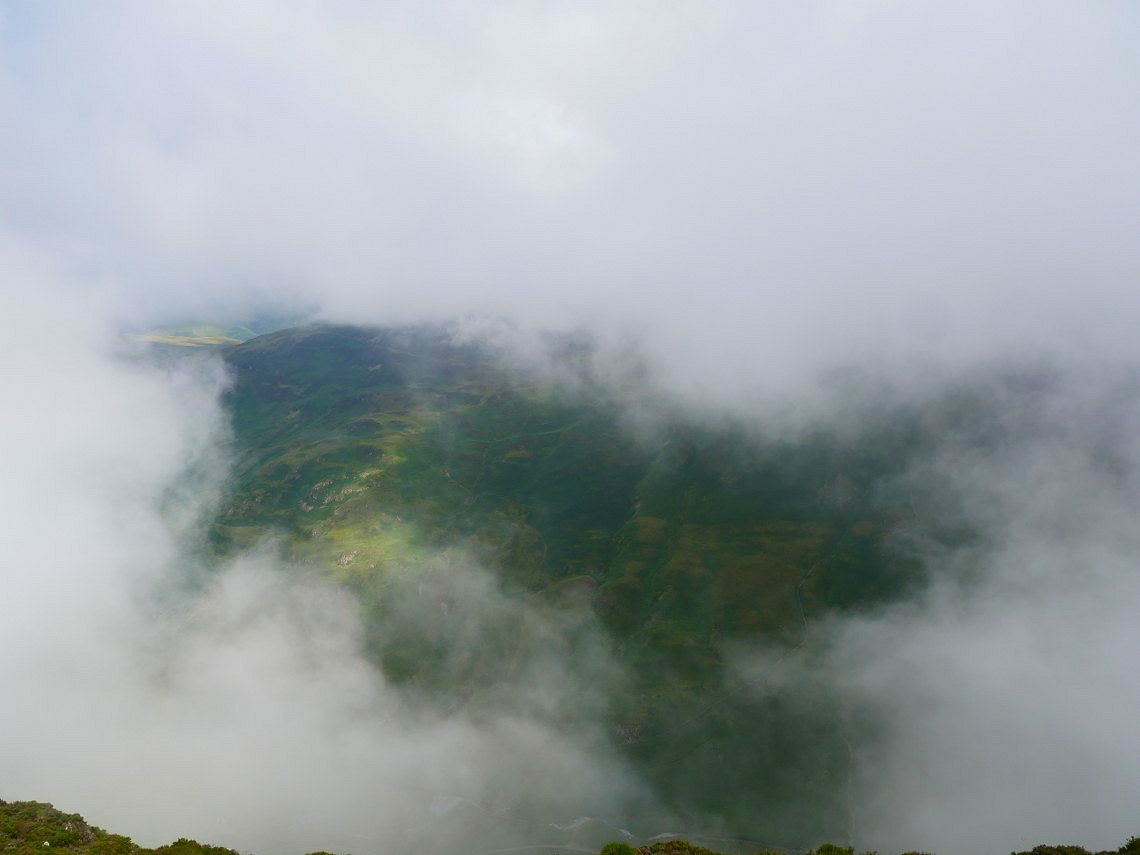 Although we sat on Fleetwith for around an hour the mist stubbornly hung around, occasionally parting to give us brief glimpses of the surrounding fells.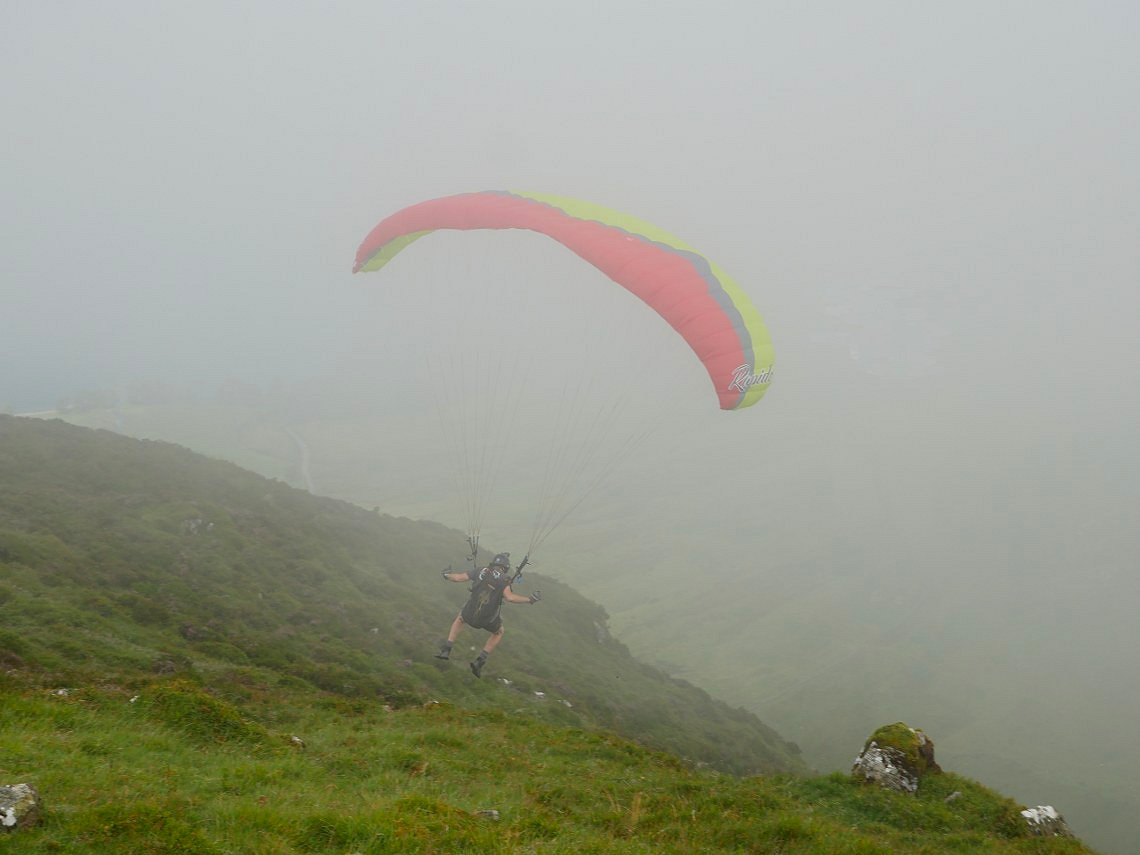 This guy wasn't letting the mist spoil his fun. As he launched himself off the fell he shouted for his dog which bounded of ( thankfully on the path ) to the valley.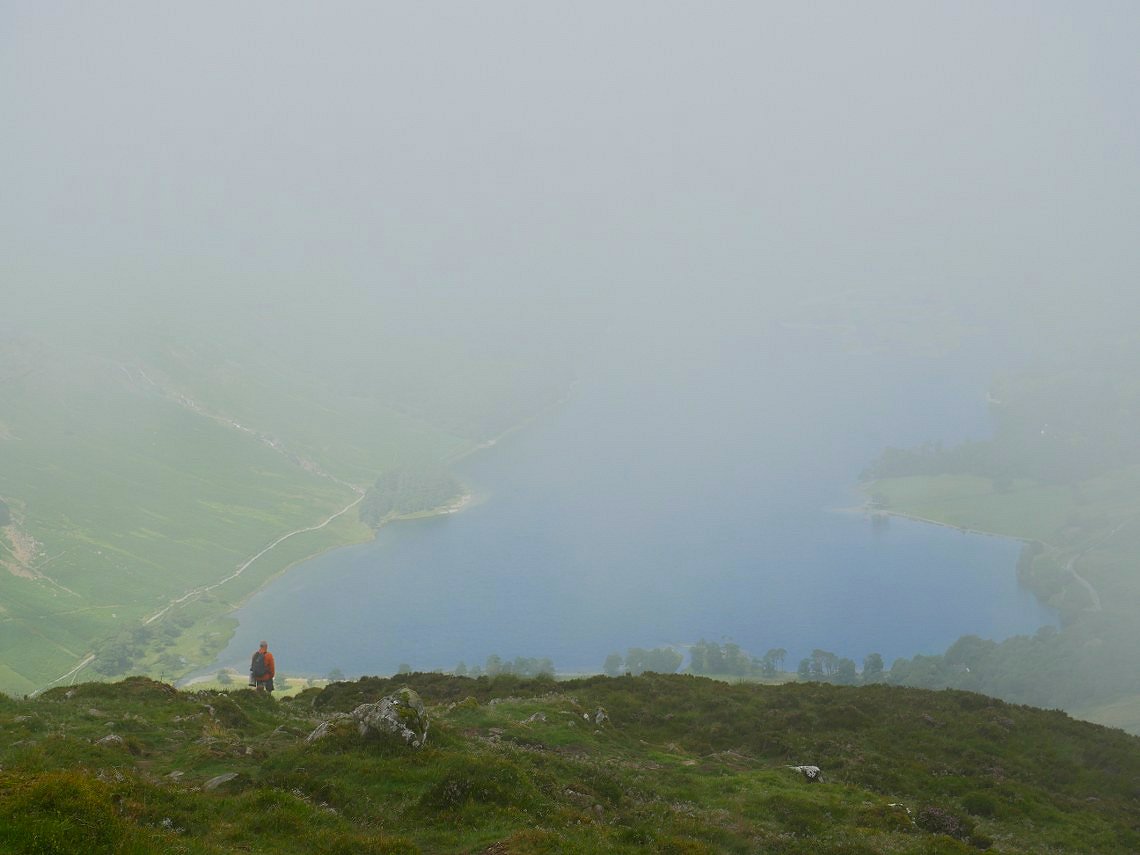 Buttermere just about showing itself.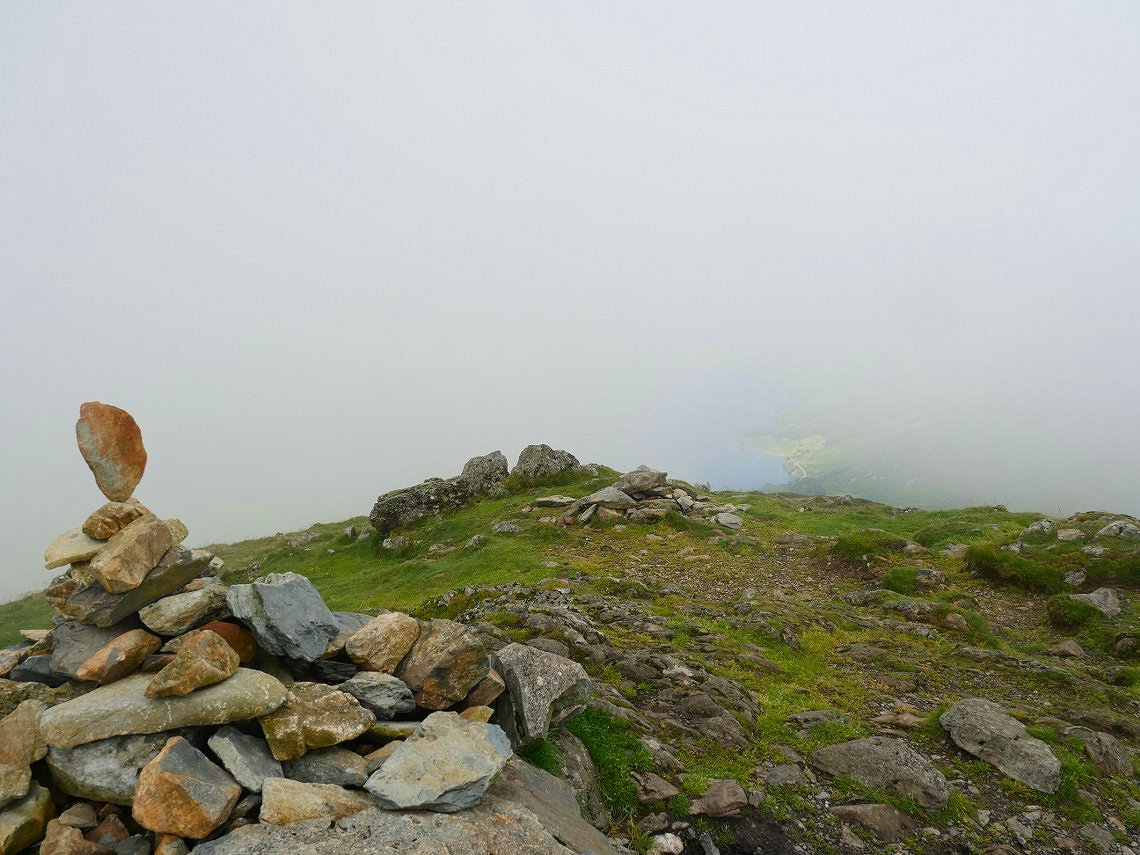 Skillful bit of stone balancing on Fleetwith's cairn.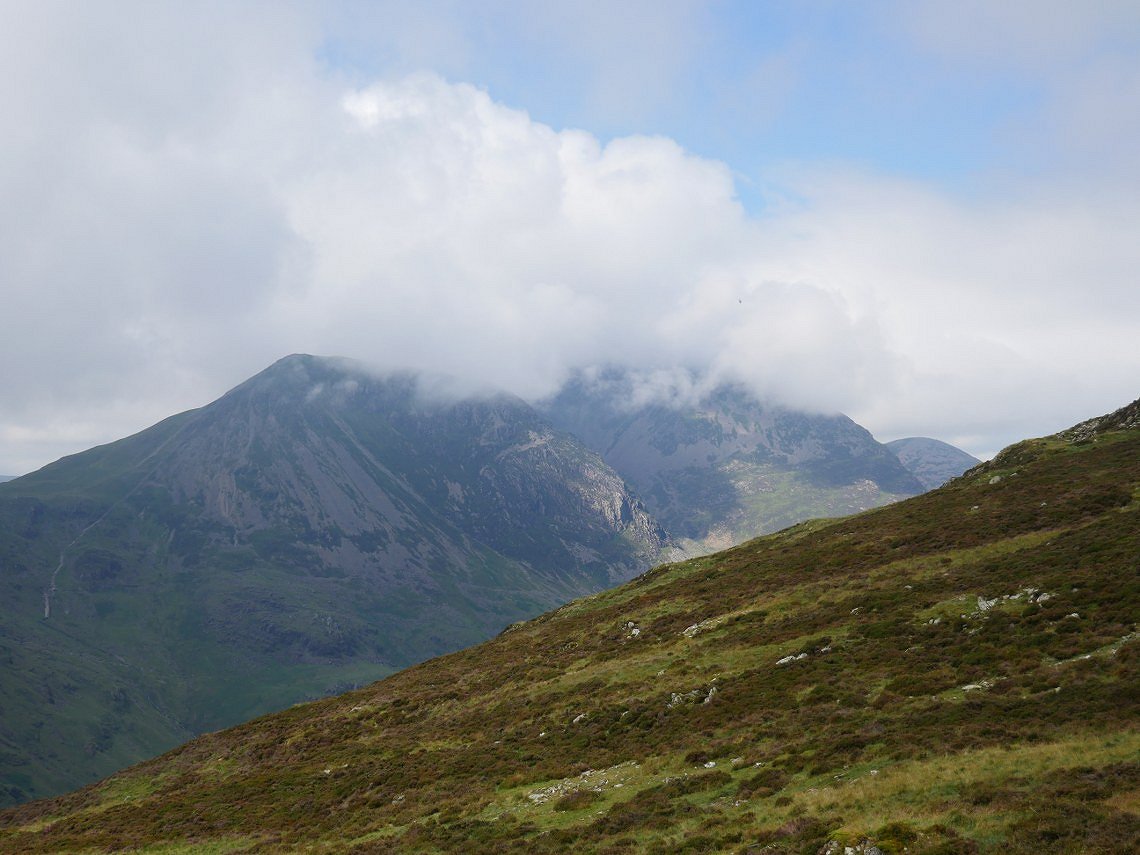 We left the top and soon had views, across to Gamlin End and a still hidden High Crag and High Stile in this case.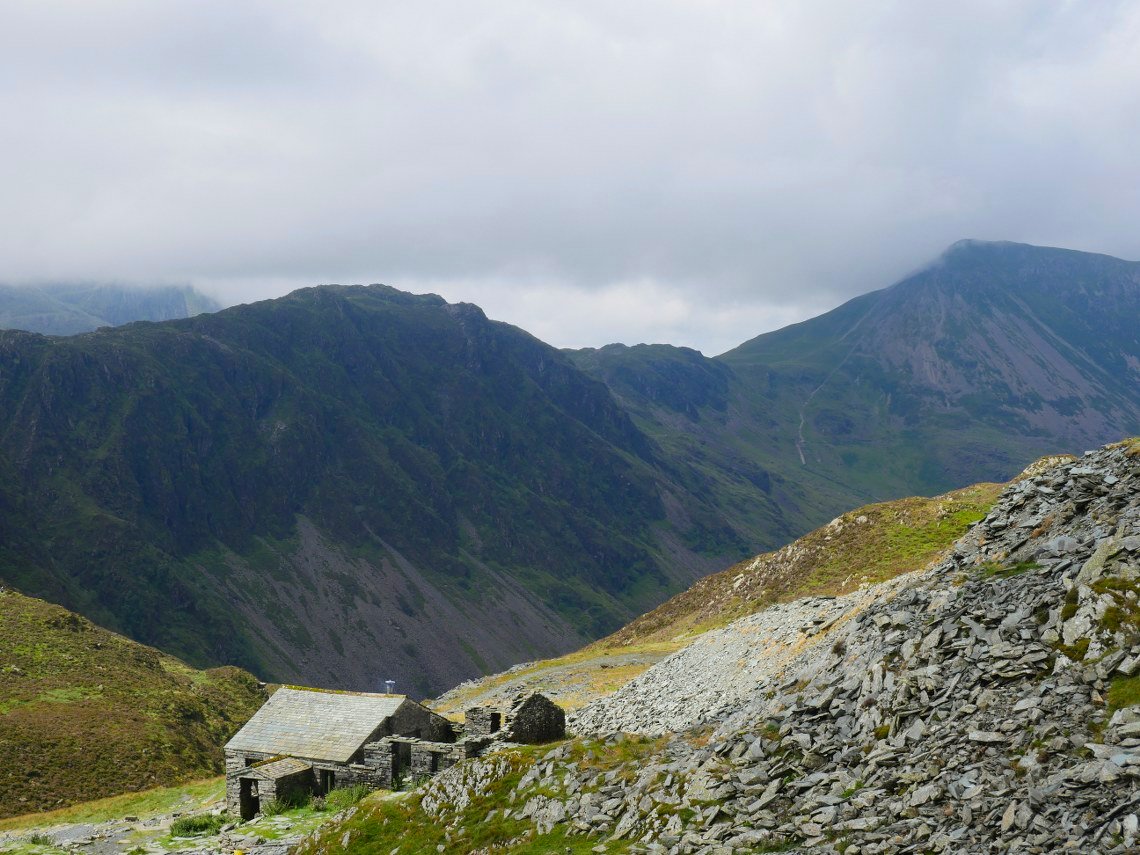 Haystacks above the bothy at Dubs.
.
And Haystacks again along with a now clear High Crag from Warnscale Beck.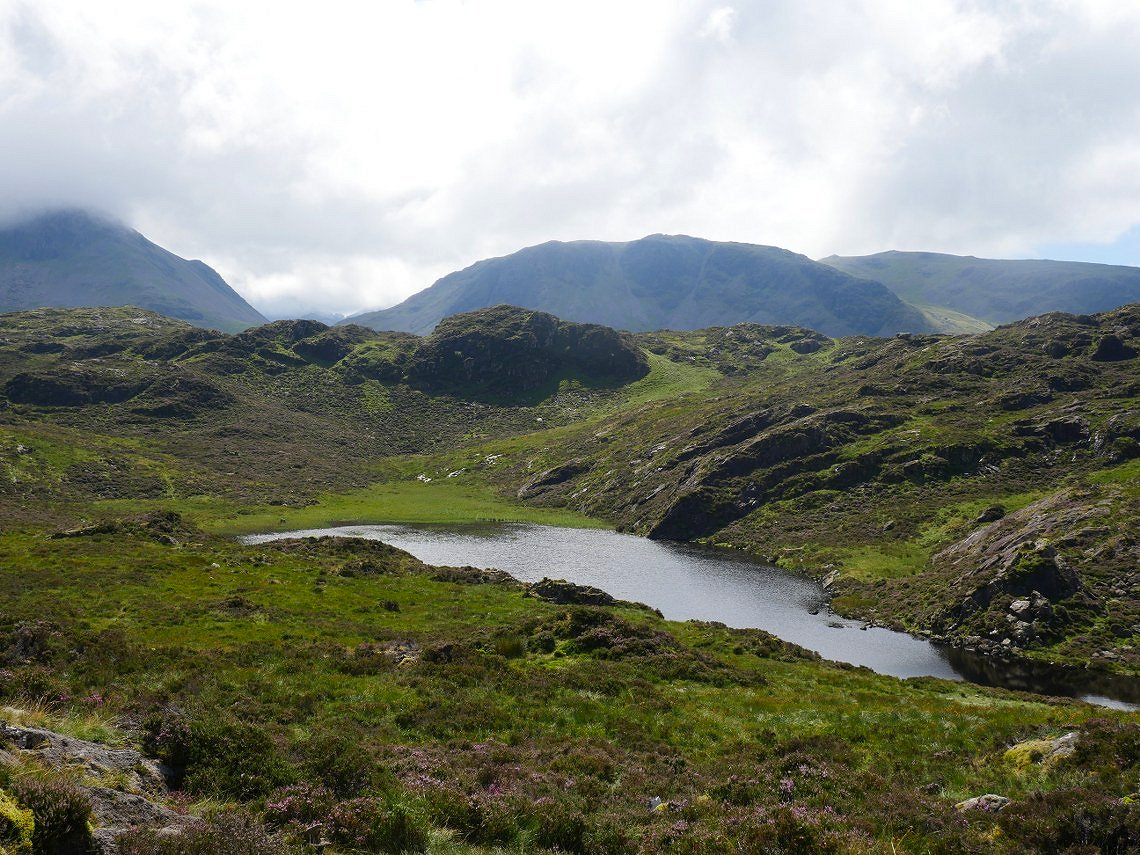 Blackbeck Tarn with Kirk Fell and Pillar beyond.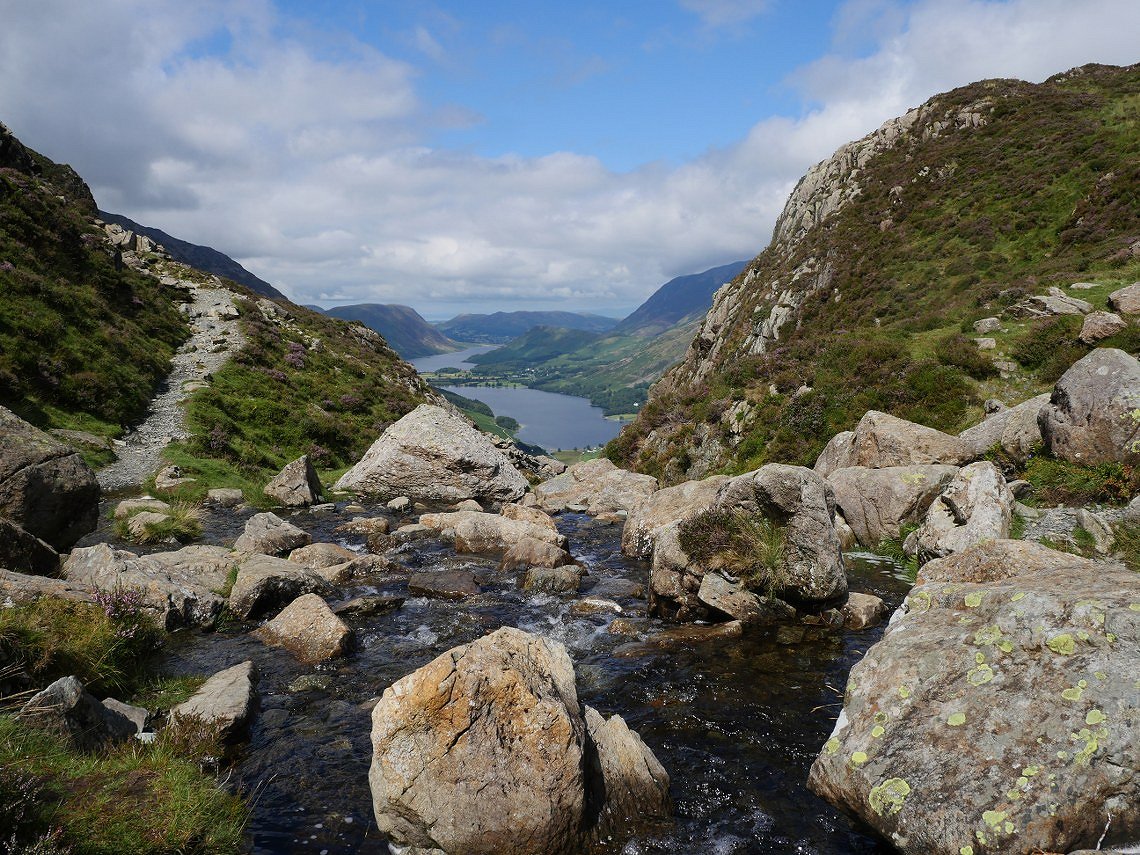 Buttermere and Crumock Water from Black Beck, the outflow from Blackbeck Tarn.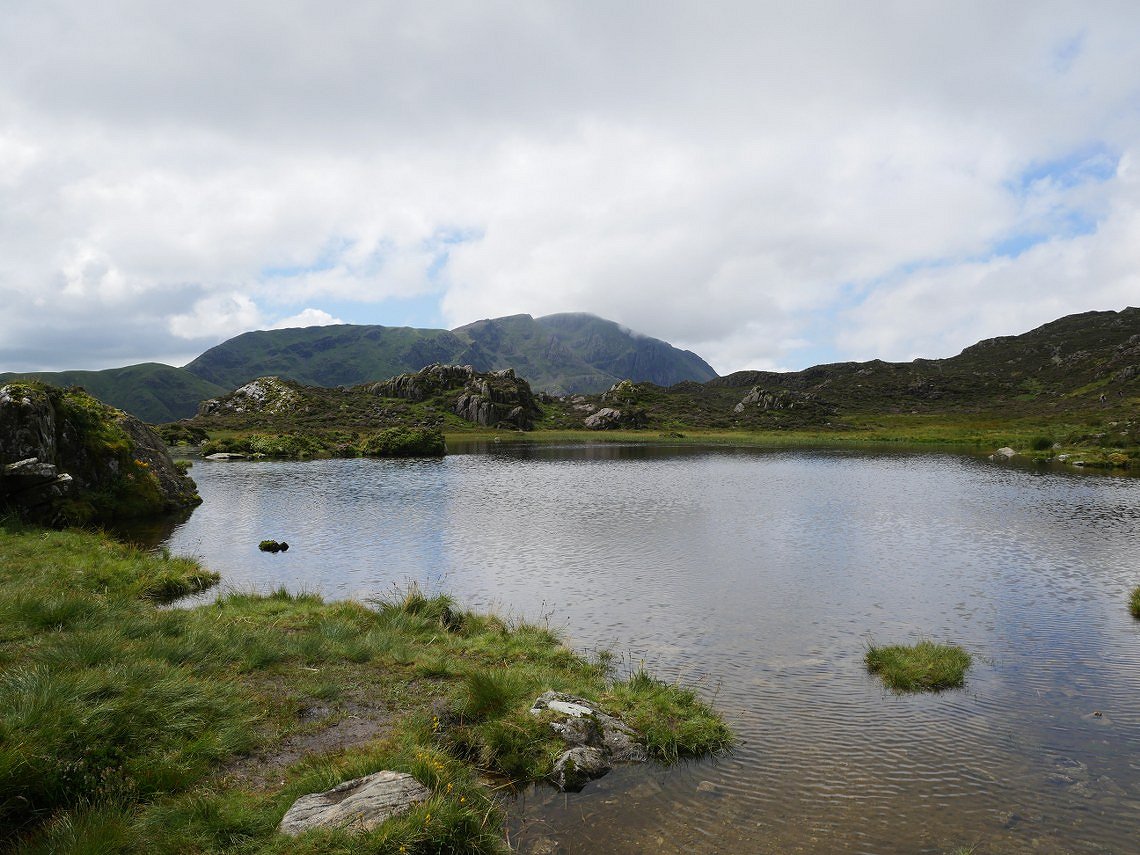 After not too long we reach Inominate Tarn.Pillar again in the background.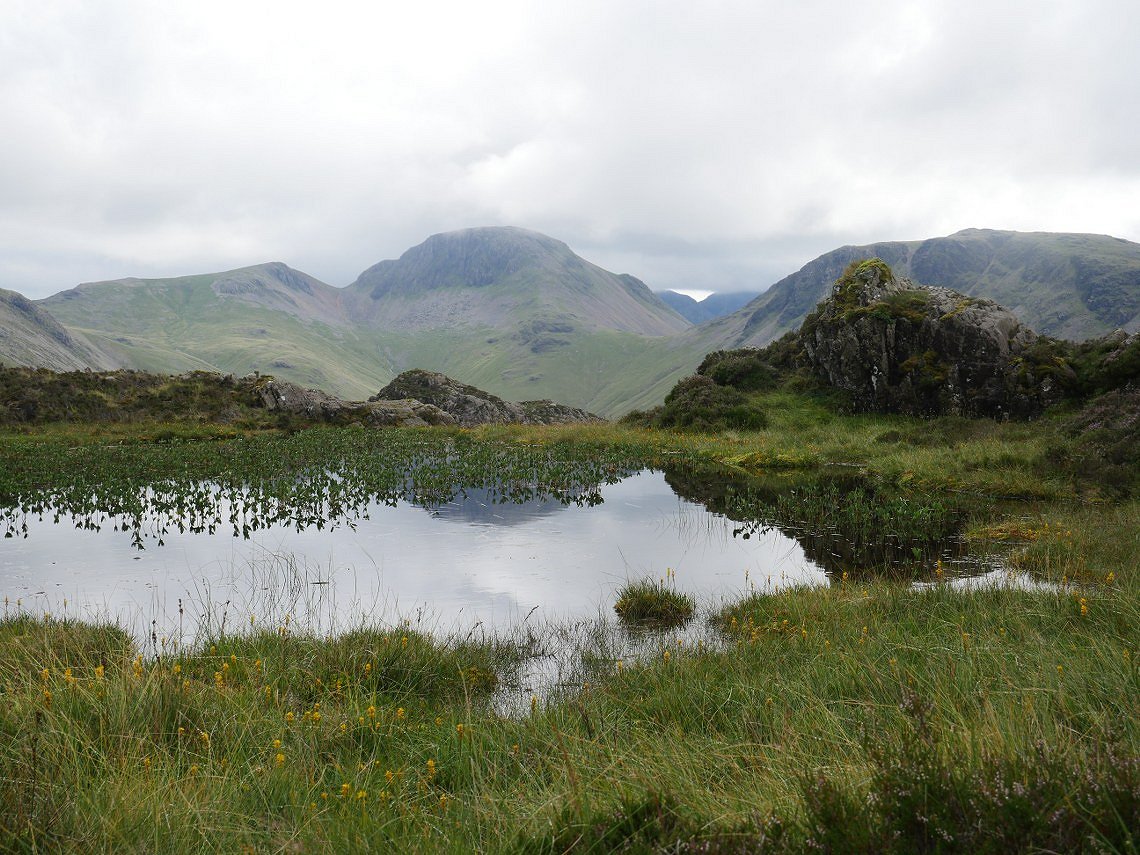 The Gables seen over another small tarn passed on the climb to Haystack's summit.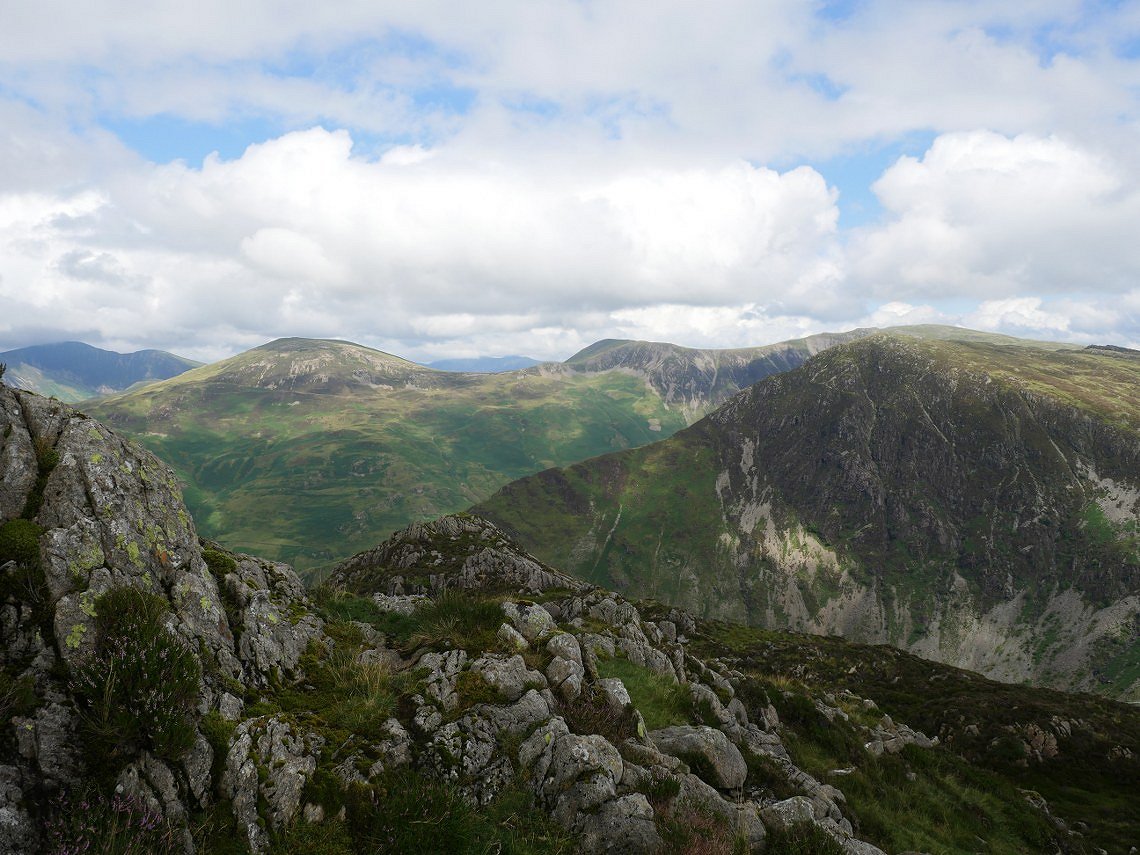 Lovely clear views now over the nose of Fleetwith to Hindscarth and Robinson.
Pillar again this time from the summit tarn on Haystacks. It was really hard to get anymore photos from the top as it was very popular today and there were lots of people enjoying the interesting summit area.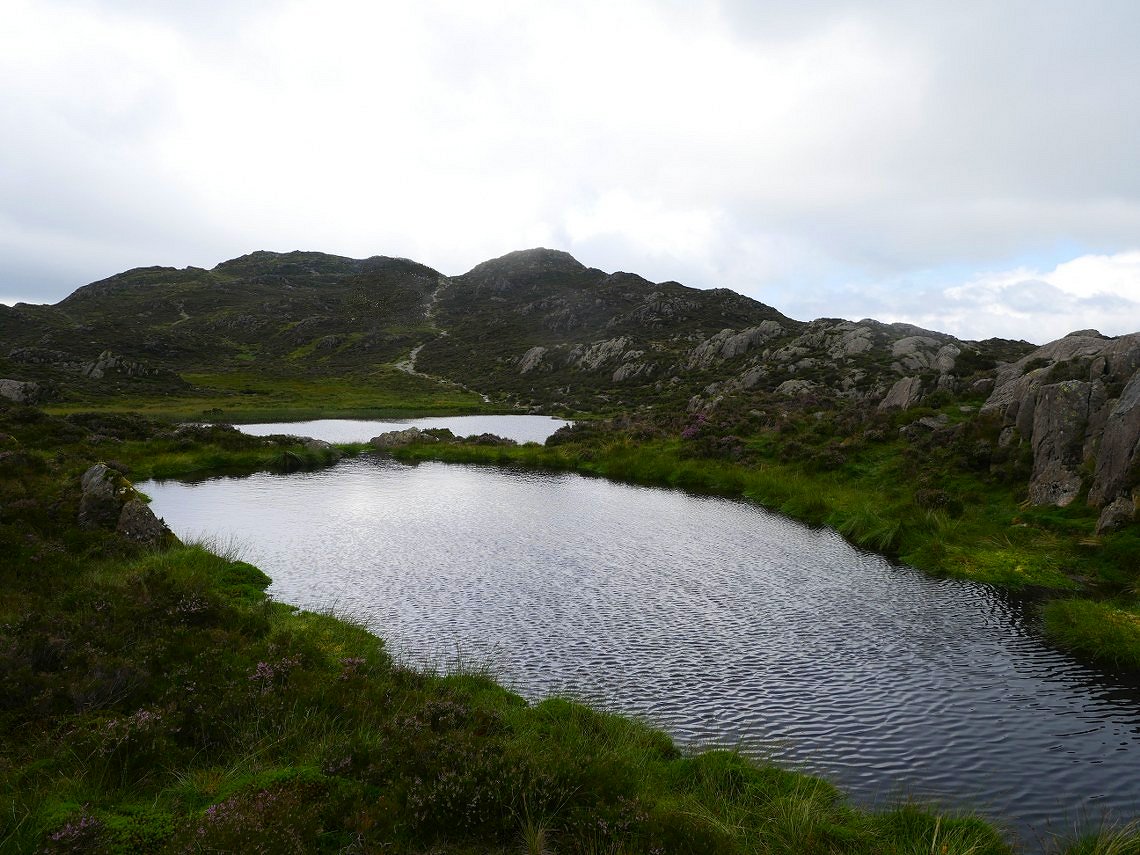 We started to retrace our steps but I decided to have a wander over to the Ennerdale side of Haystacks where there were several interesting rocky crags, a couple of marshy moss's and this little tarn just above Inominate tarn.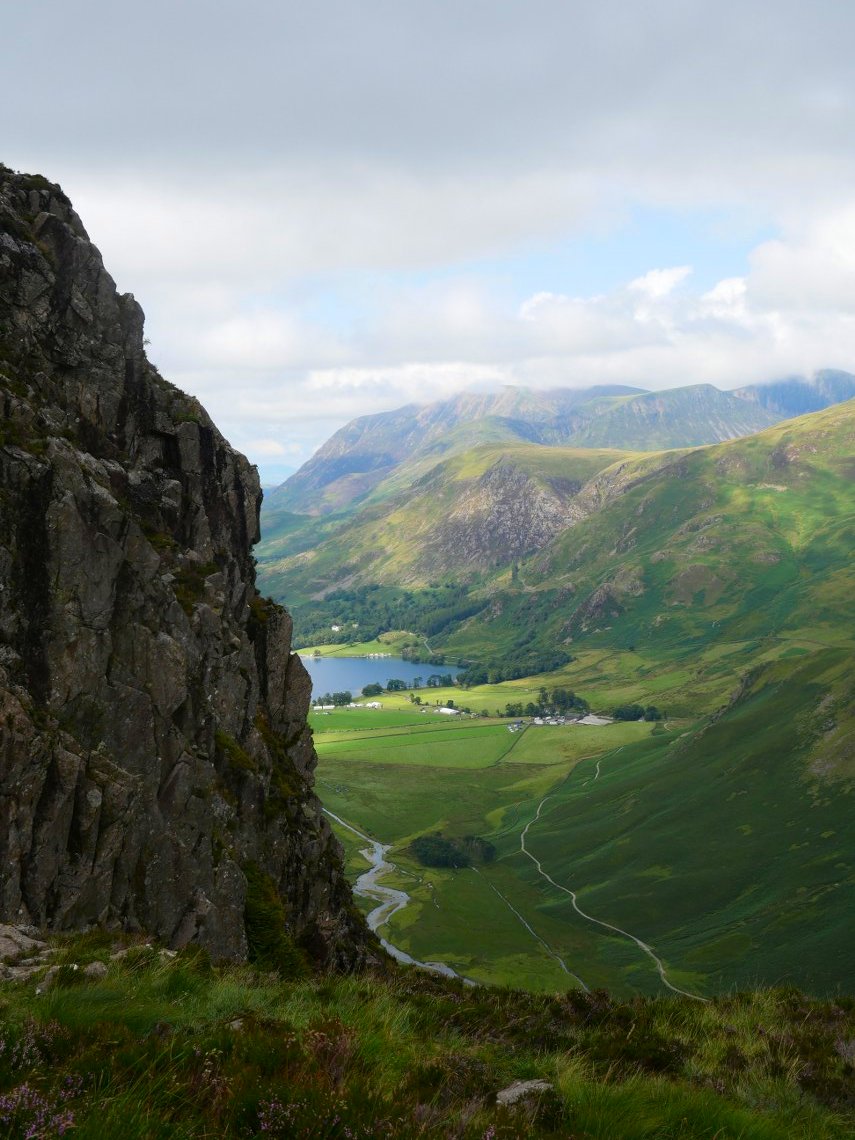 A view down to Gategarth, a corner of Buttermere and the fells around Grasmoor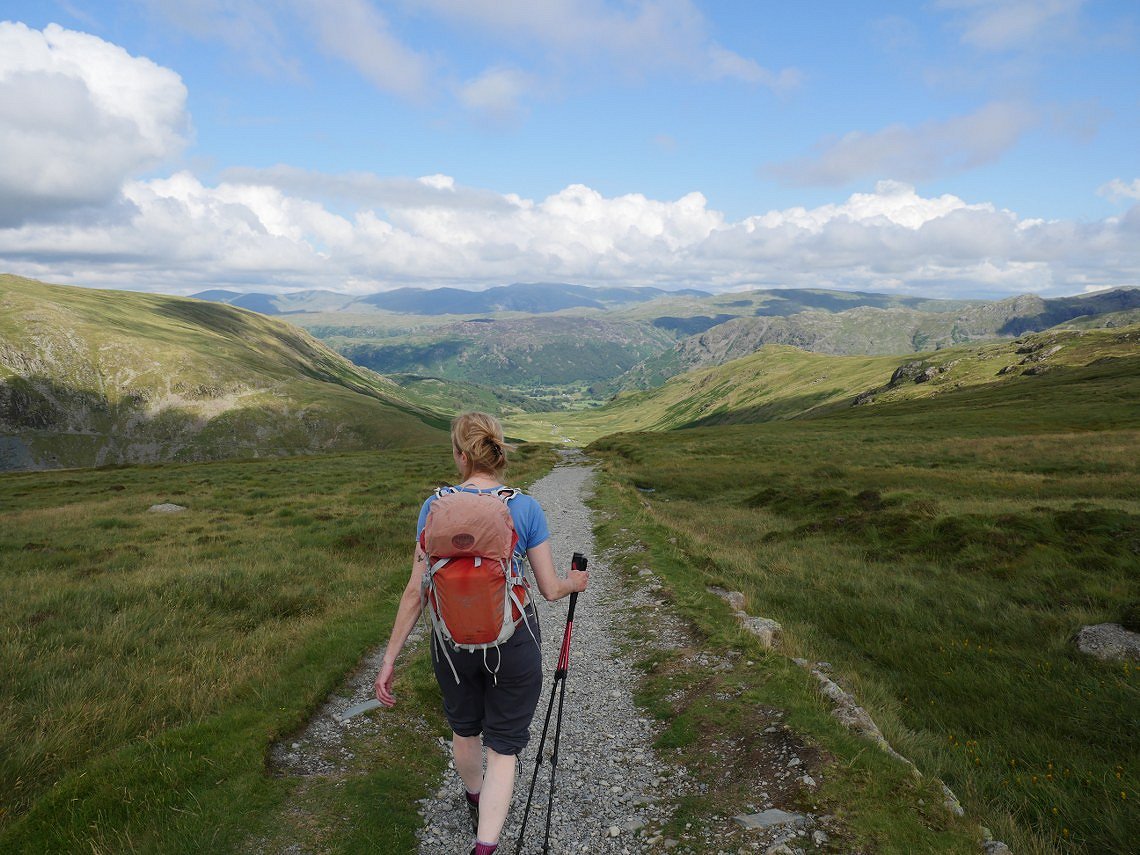 It's not a very steep path back up to the old tramway but the afternoon had become very warm now so it felt harder than we were expecting, but here we are descending on the straight as an arrow tramway back to the car.
Previous walk - Two days in Borrowdale - Next walk - Easedale Tarn and back from Grasmere