WWW.KARLSWALKS.CO.UK
PICTURES AND TRIP REPORTS FROM MY WALKS IN THE ENGLISH LAKE DISTRICT
---
E-mail - karl@karlswalks.co.uk
Easedale Tarn and back from Grasmere
21st - August 2022
Route. Grasmere - Easedale Rd - Easedale Tarn - By Blea Crag - Swinescar Hause - Brigstone Moss - Allan Bank - Grasmere
( About 7miles 1700 ft ascent )
A visit to the scenic ( and popular ) Easedale Tarn today and back via the lovely and interesting high ground which separates Grasmere from Great Langdale.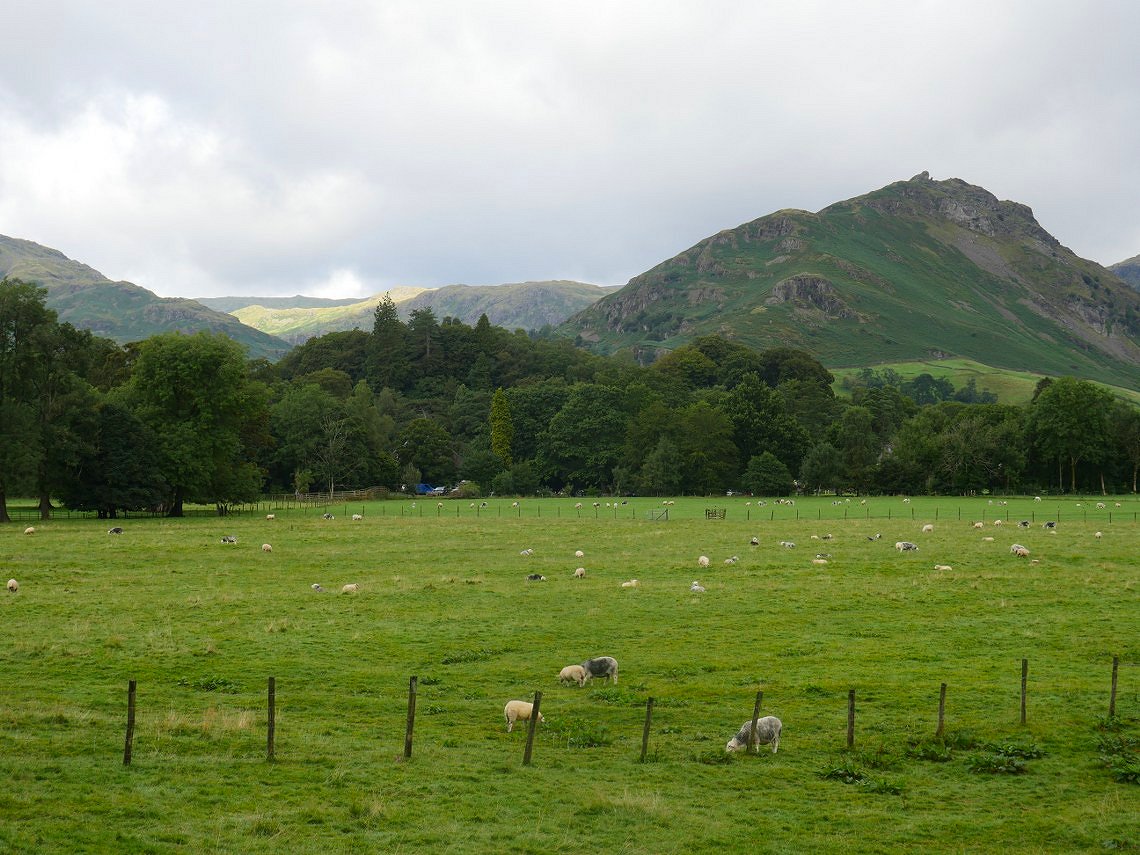 A bit duller than we had hoped but the day was forecast to brighten up. This is Helm Crag seen from the path across the field by the A591 into Grasmere village.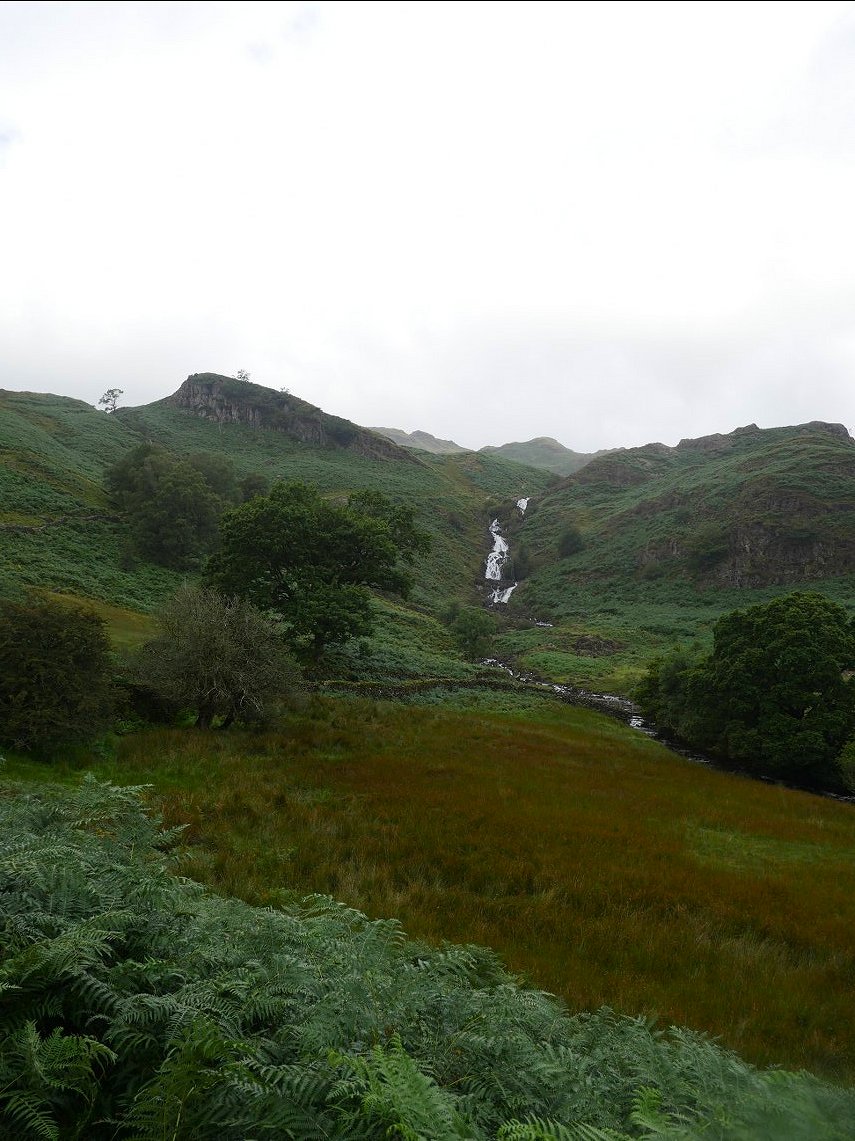 Sourmilk Gill ahead.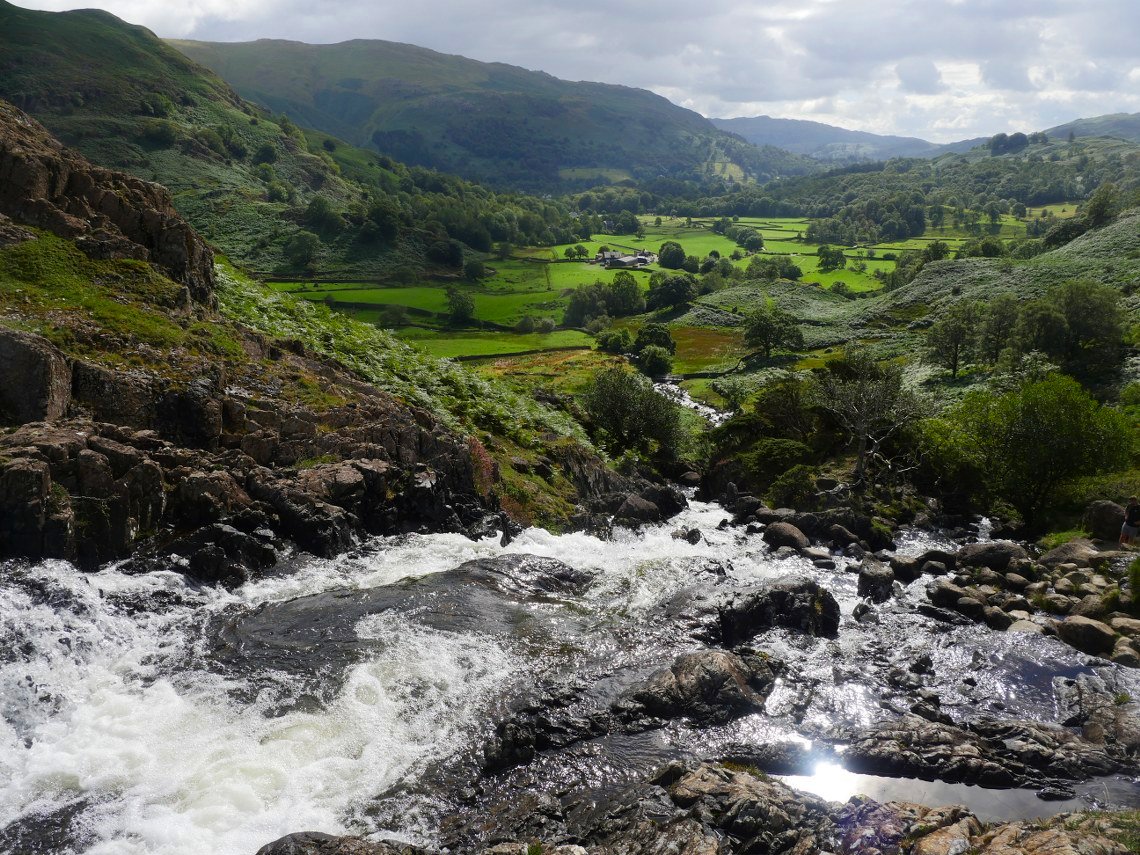 Looking down to lower Easedale from Sourmilk Gill.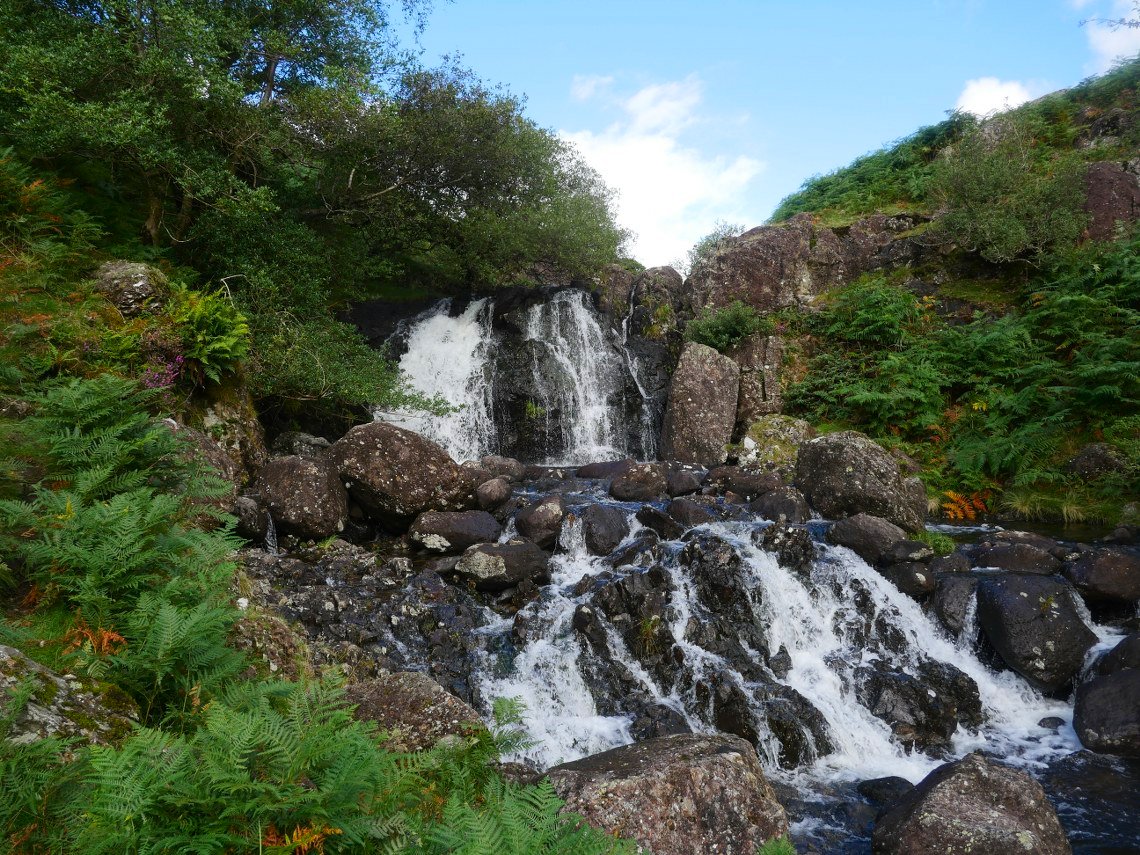 Another set of falls just before the tarn. As forecast the weather has picked up and from now on it was a beautiful summers day.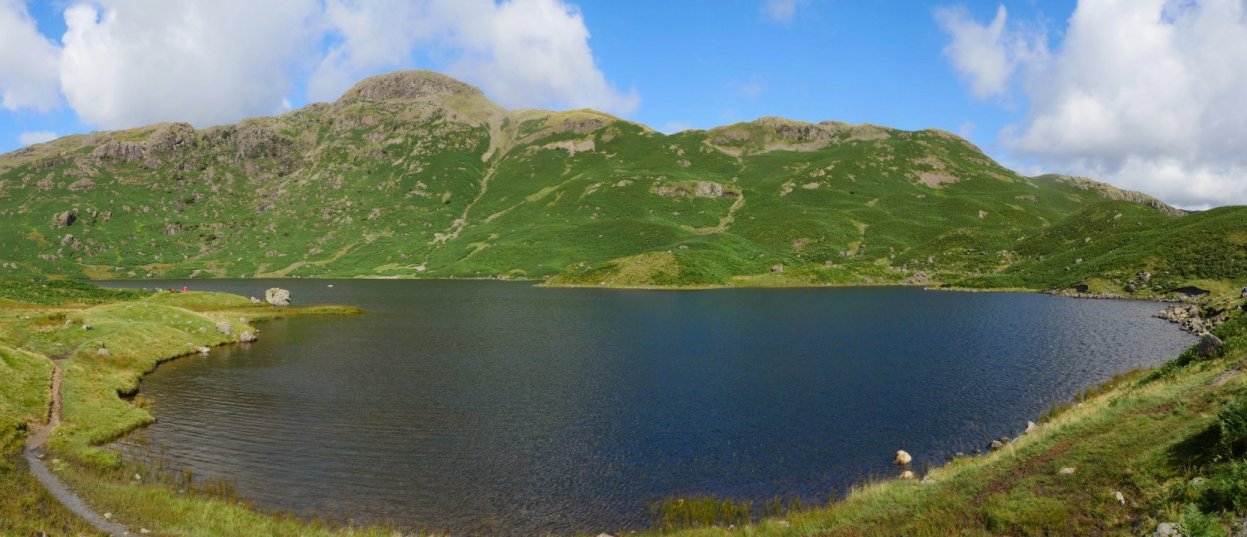 Wide view of Easedale tarn. With Tarn Crag beyond.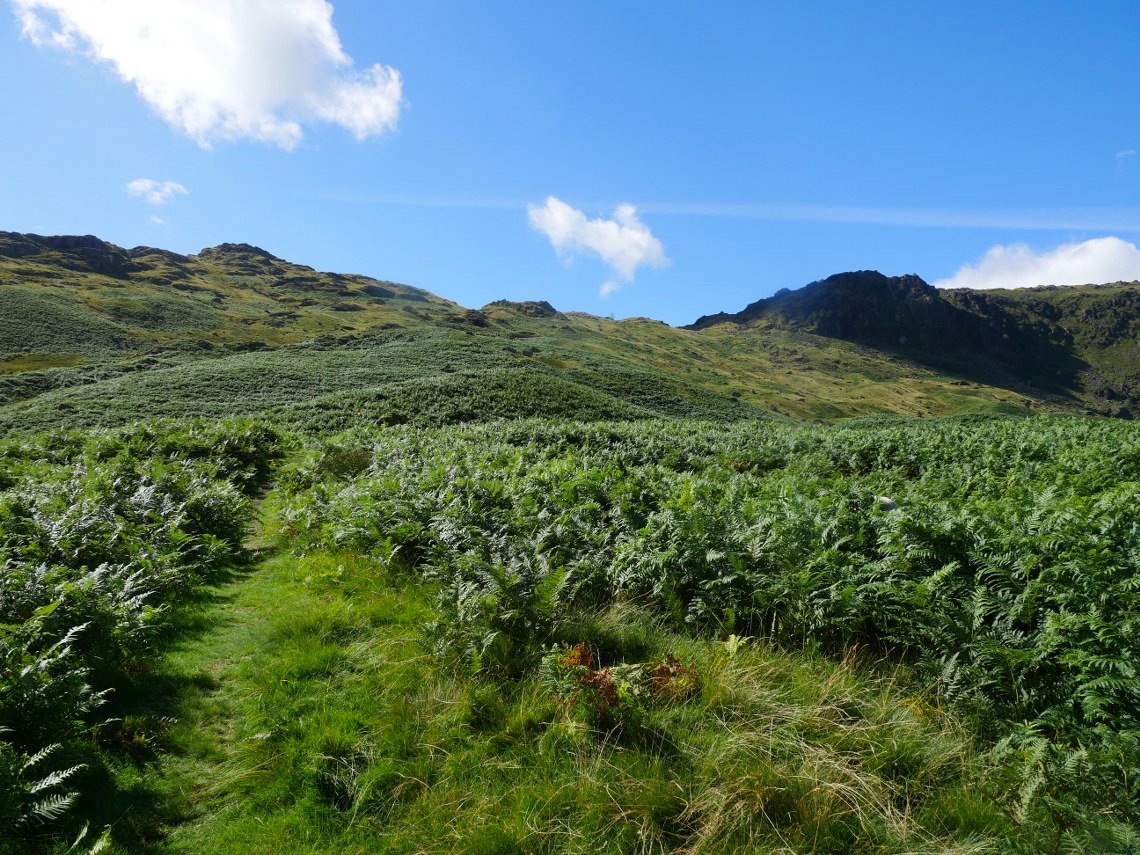 From the tarn we climbed up towards the ridge. The path works its way up and over to the dark rocks of Blea Crag. The path was quite hard to follow as we are just about at peak bracken.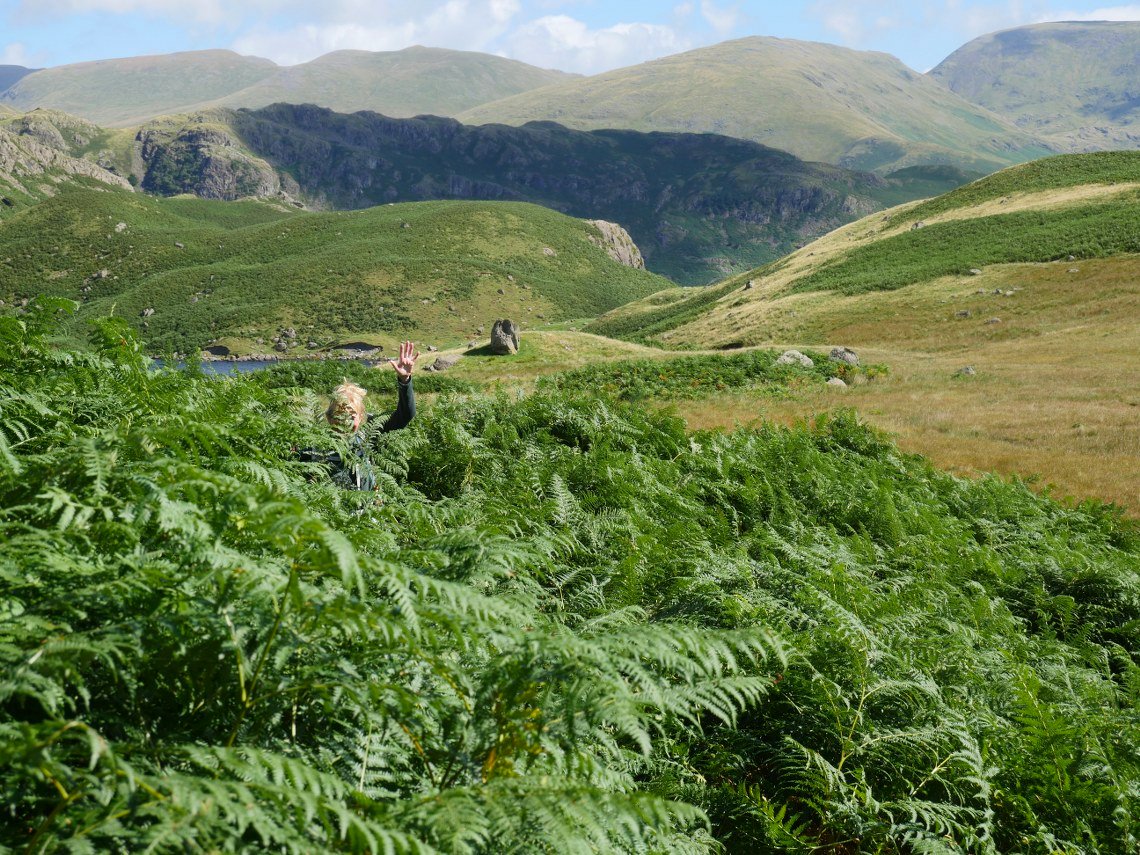 As Sue demonstrates.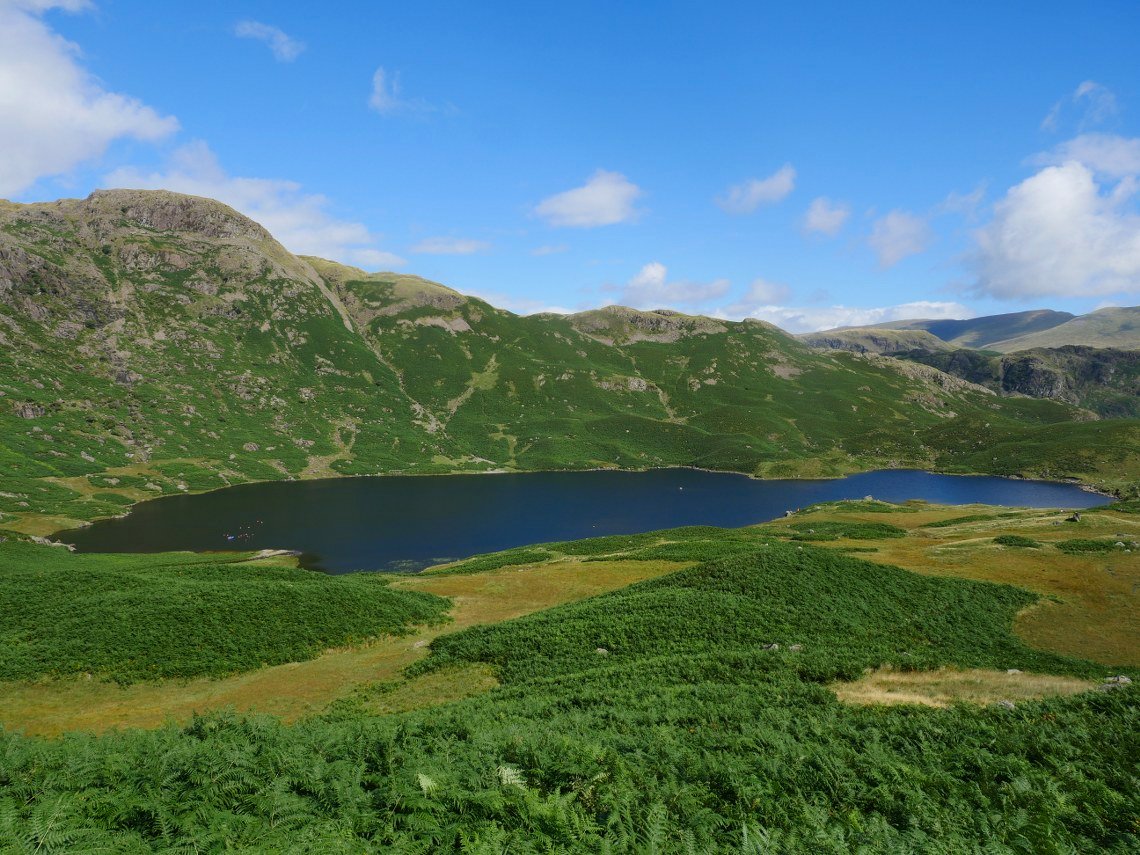 Easedale Tarn from higher on the path.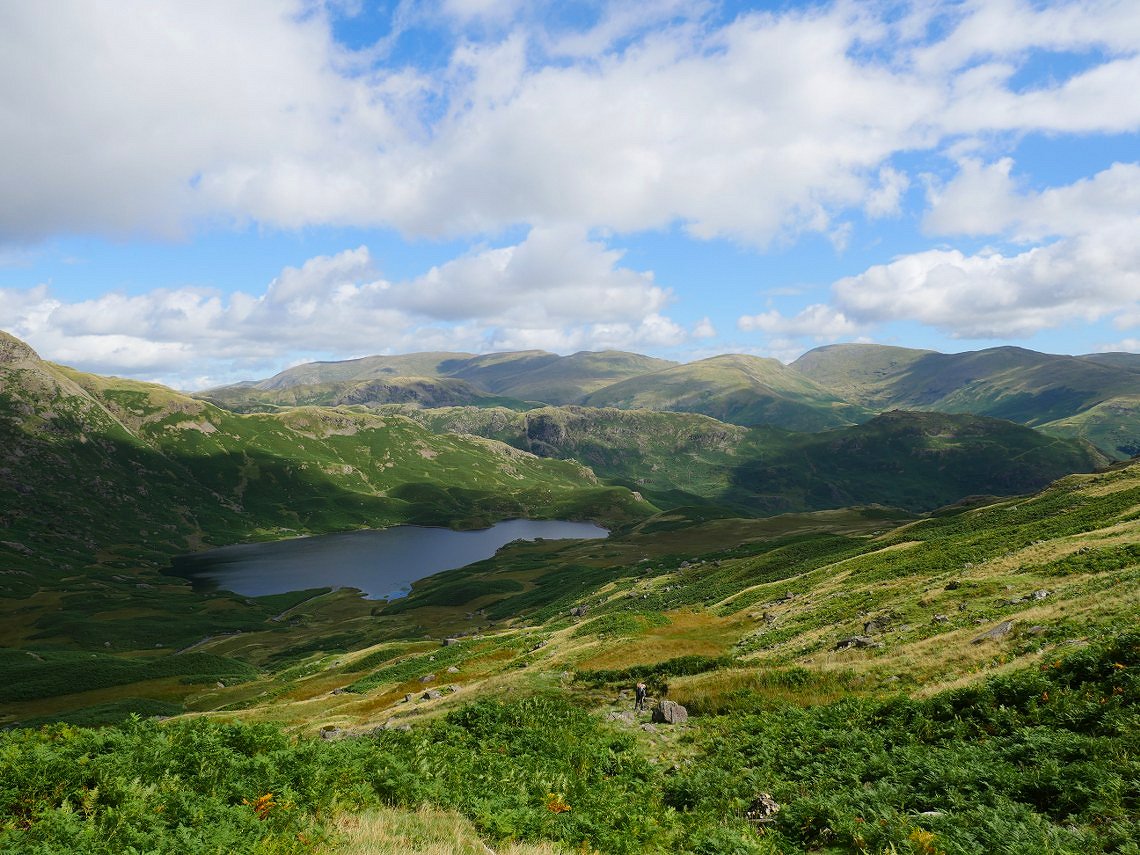 And again but with a longer view over to the Helvellyn/Fairfield fells.
.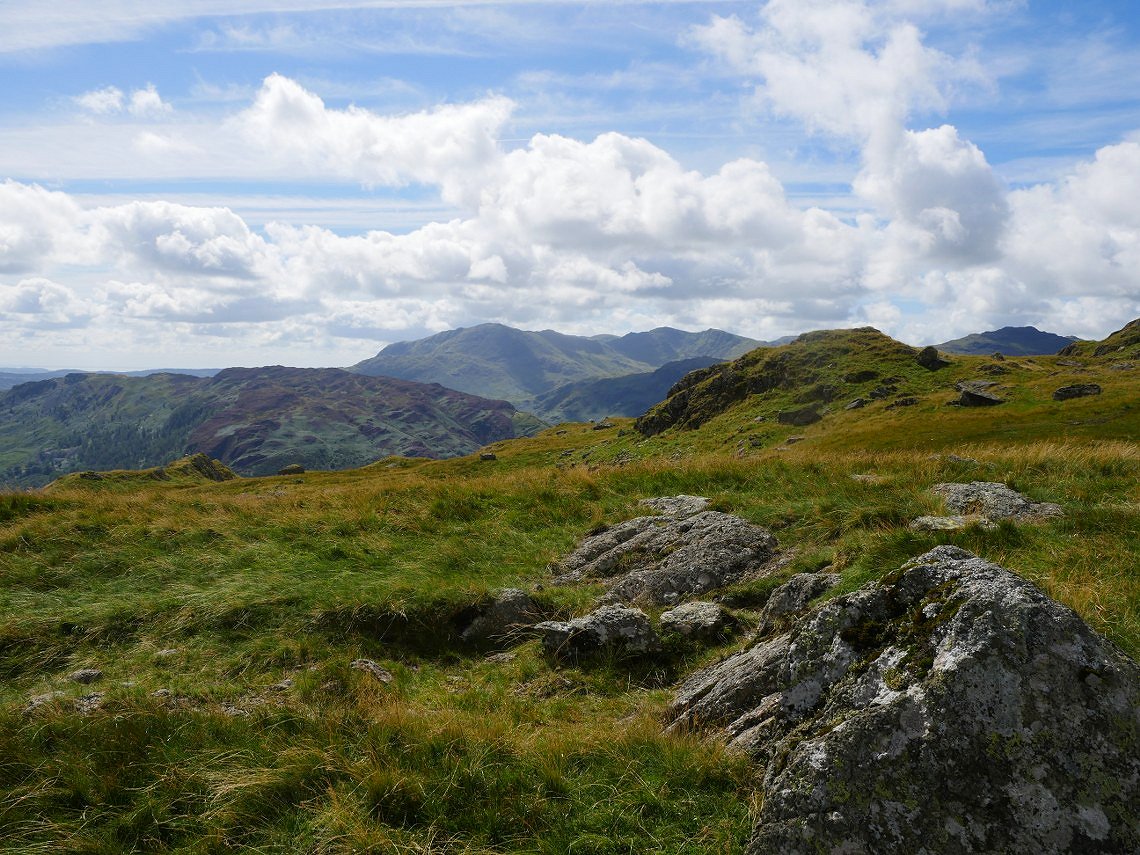 On to the ridge and the view is now to the south and west. Lingmoor Fell is the lower fell below Coniston Old Man and the rest of the Coniston group.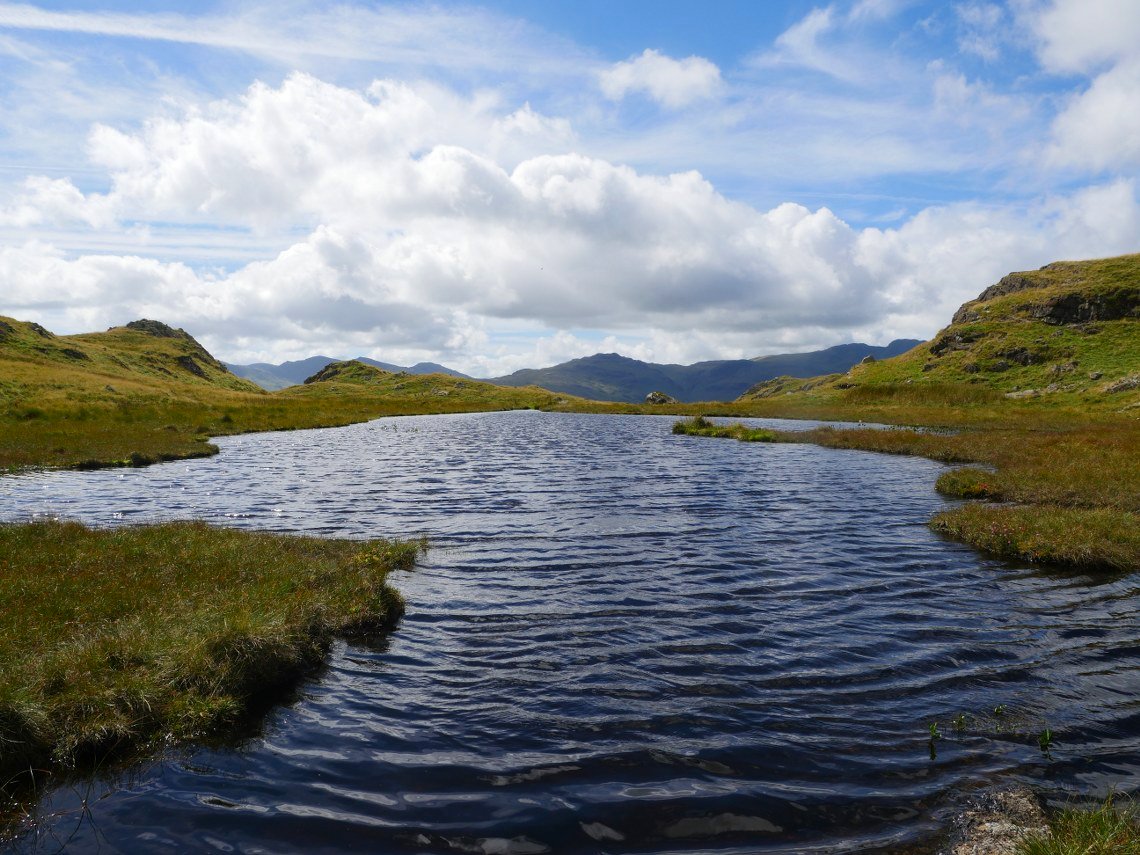 Attractive tarn passed as we walk along the ridge. Pike of Blisco is the pointed peak in the distance.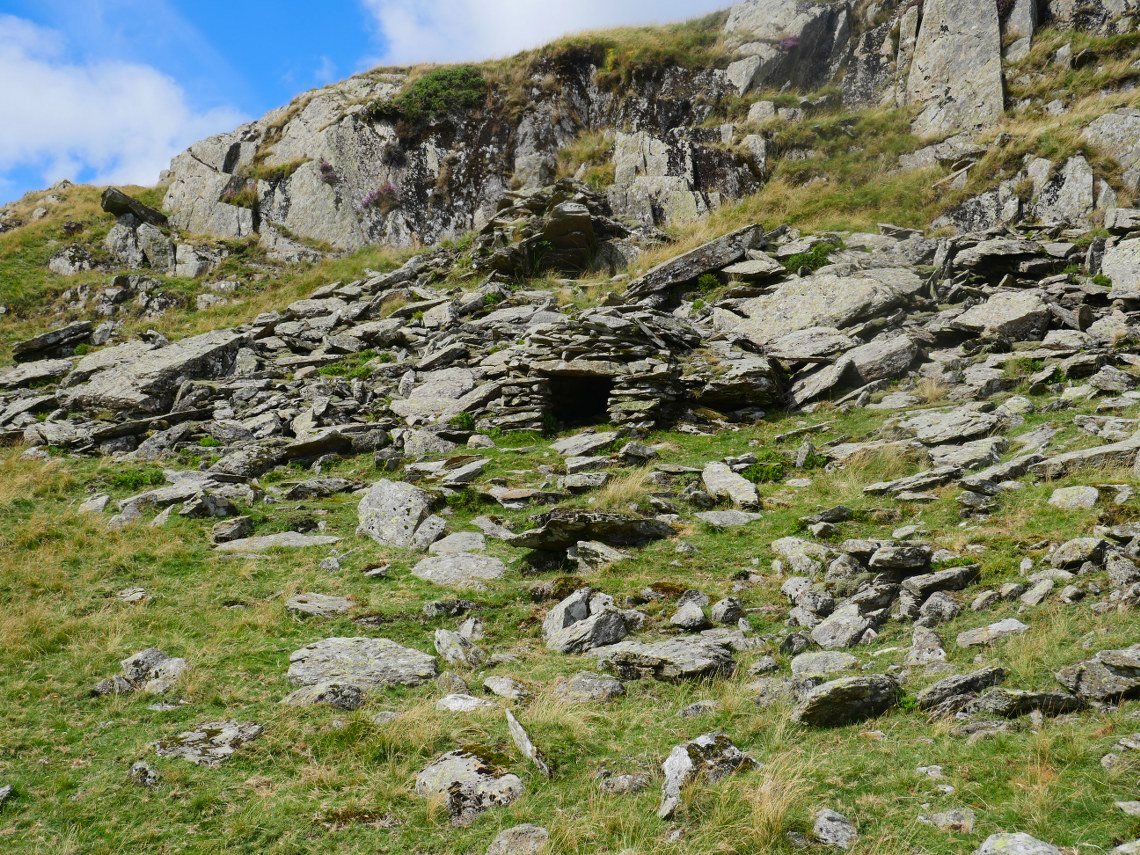 I've been this way several times but never noticed this little shelter.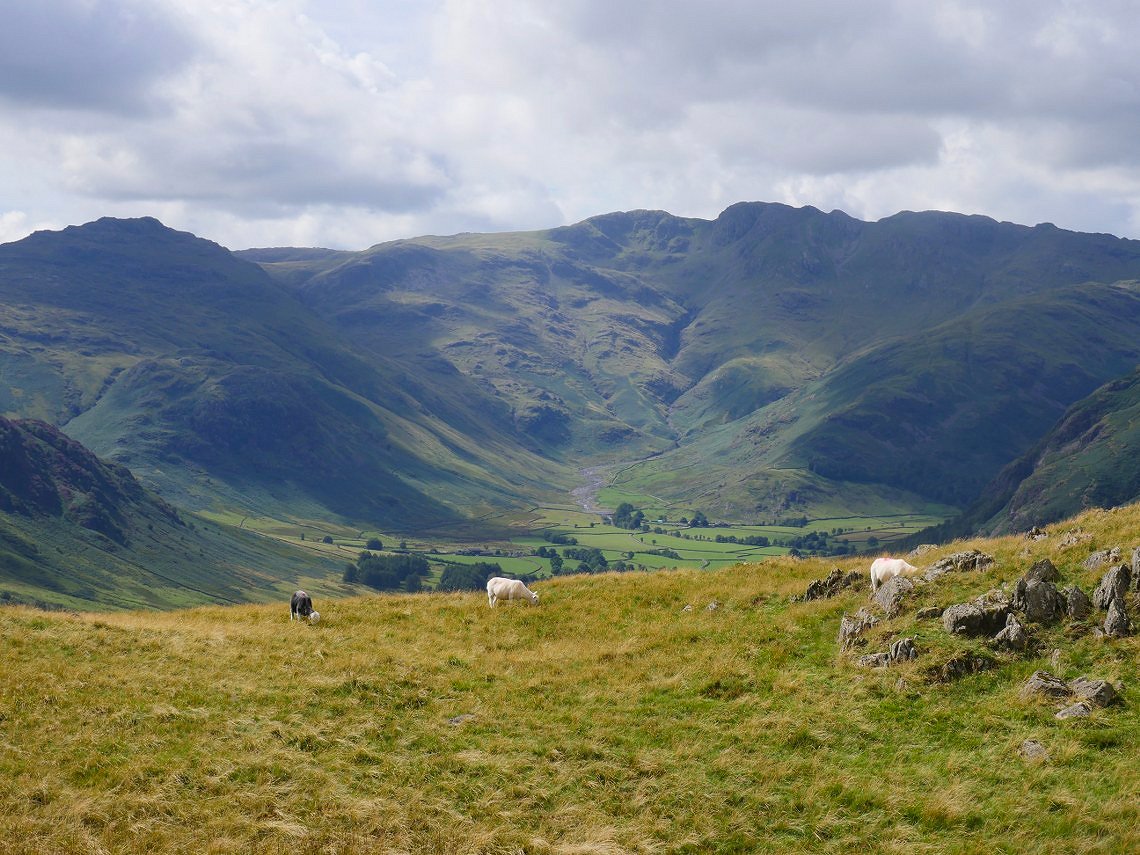 Great Langdale with Crinkle Crags above.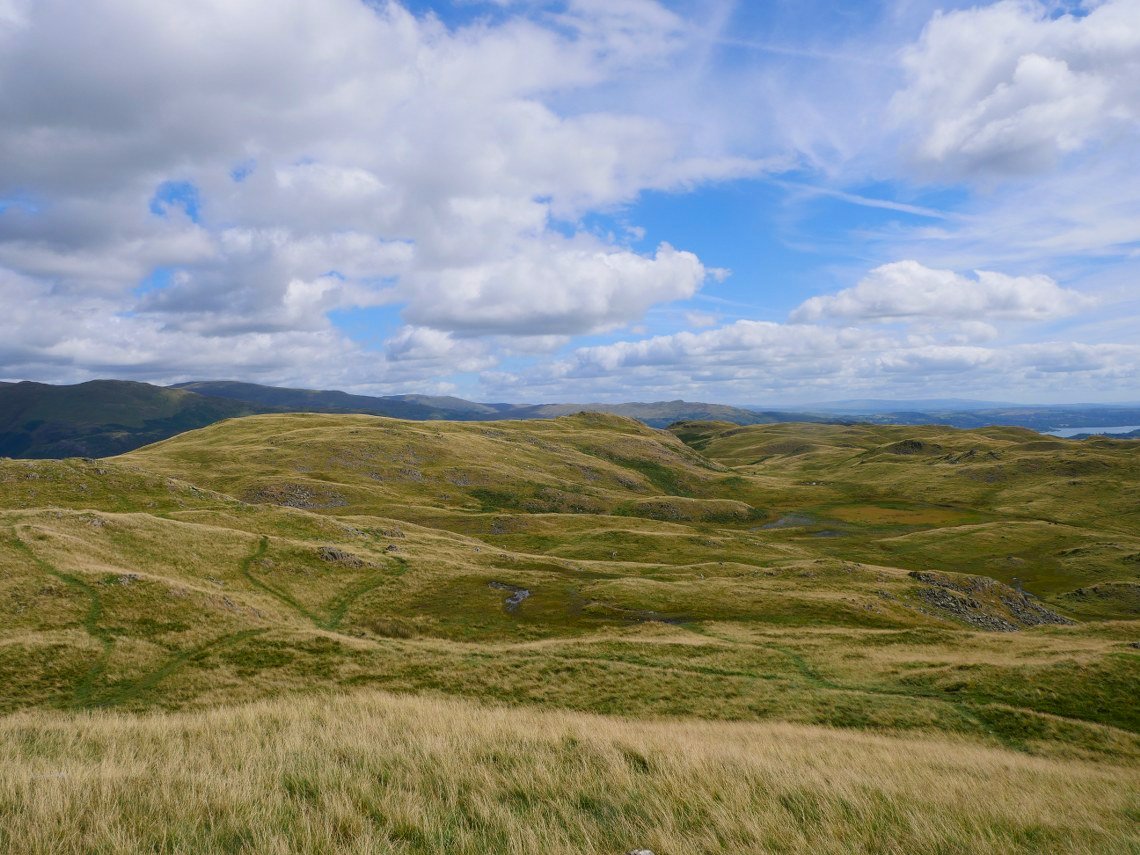 The path winds its way up and down along the ridge passing the reedy tarns at Lang How..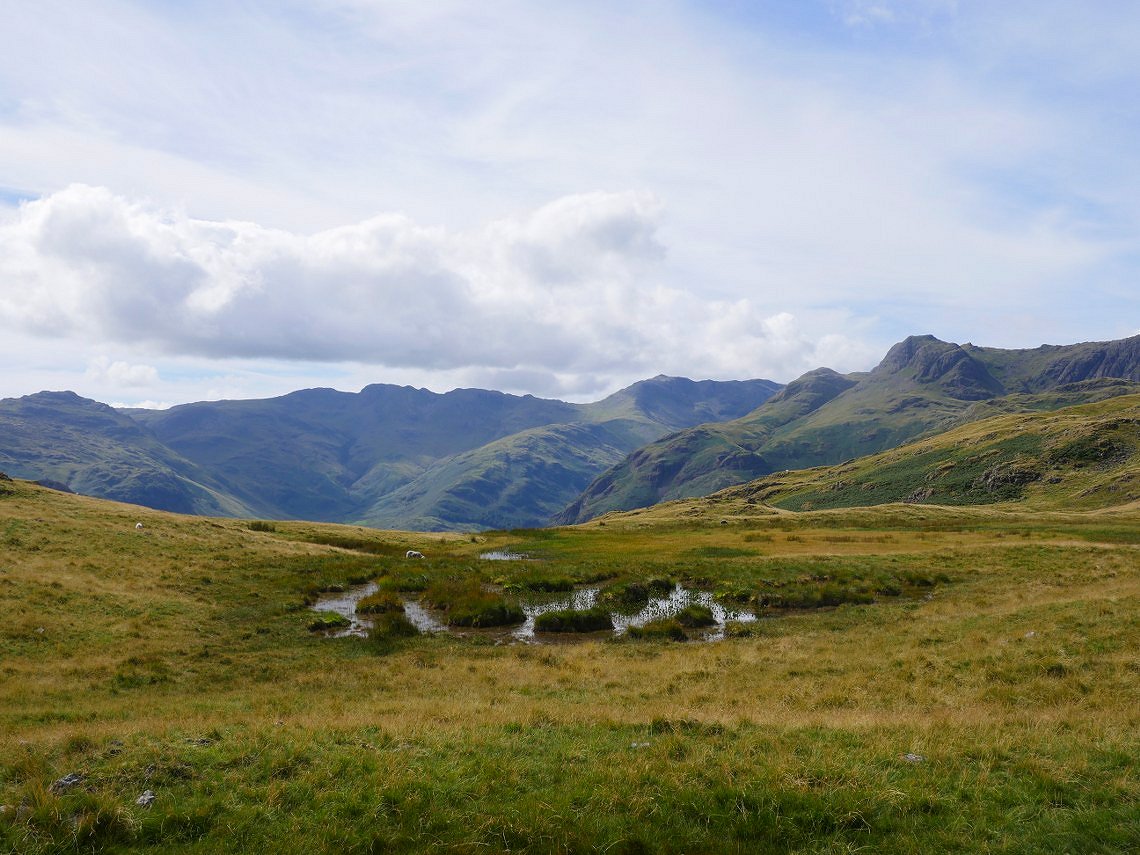 Great view of the fells around the head of Great Langdale with Pike of Blisco on the left then Crinkle Crags, Bowfell and the Langdale Pikes.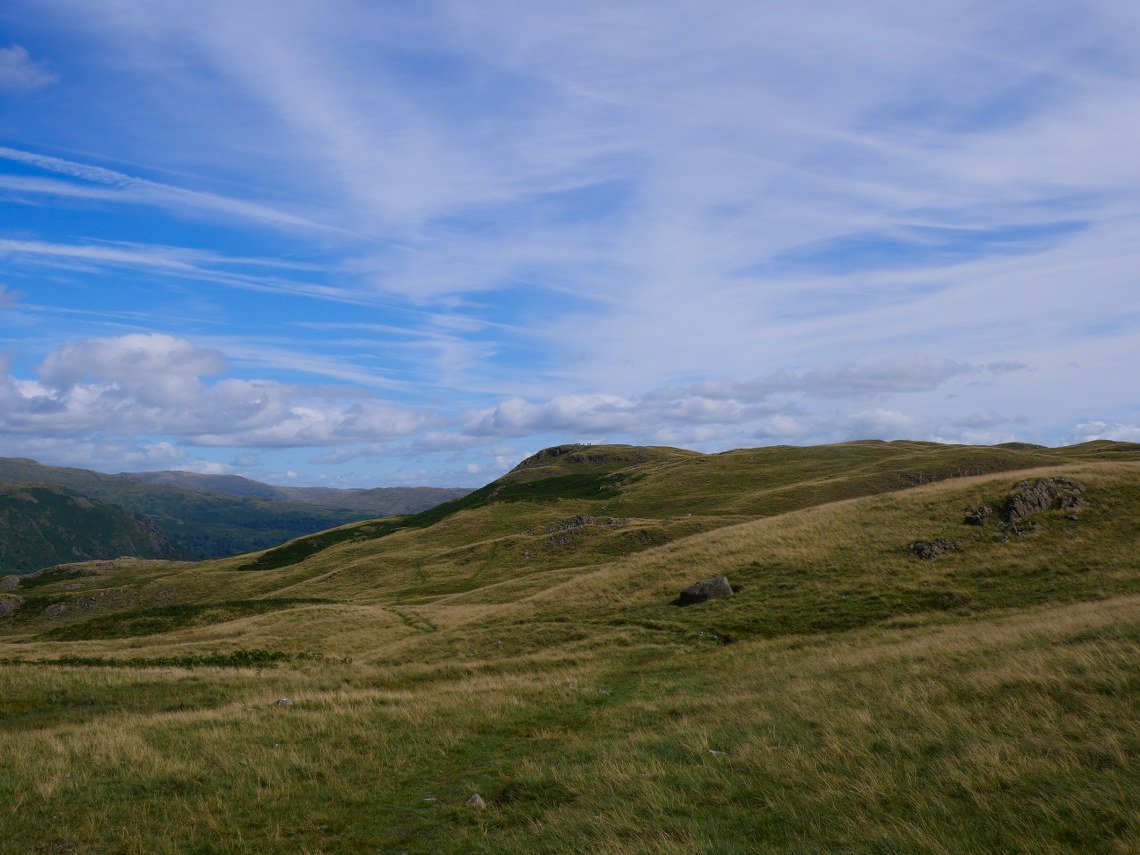 Sue's mum is in hospital and she wanted to visit her this evening so we passed on climbing up to Silver How.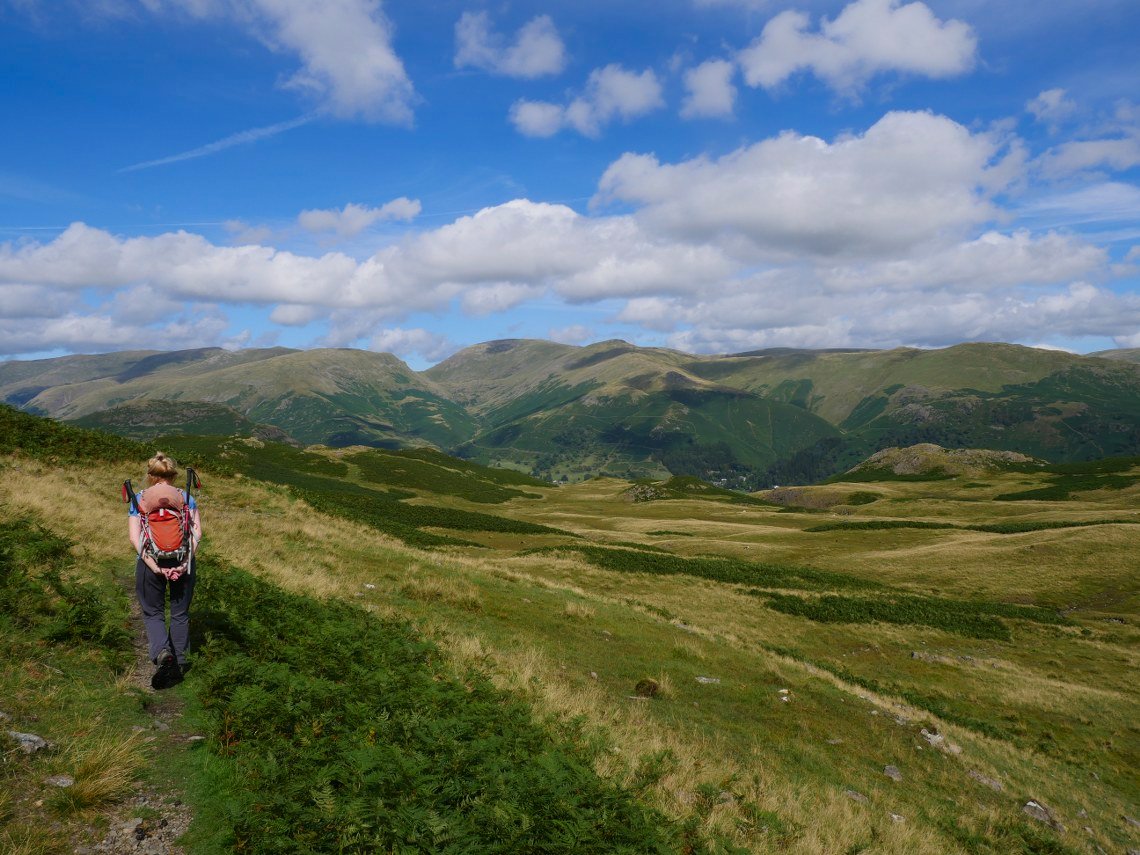 And followed the path which skirts Brigstone Moss on its way down.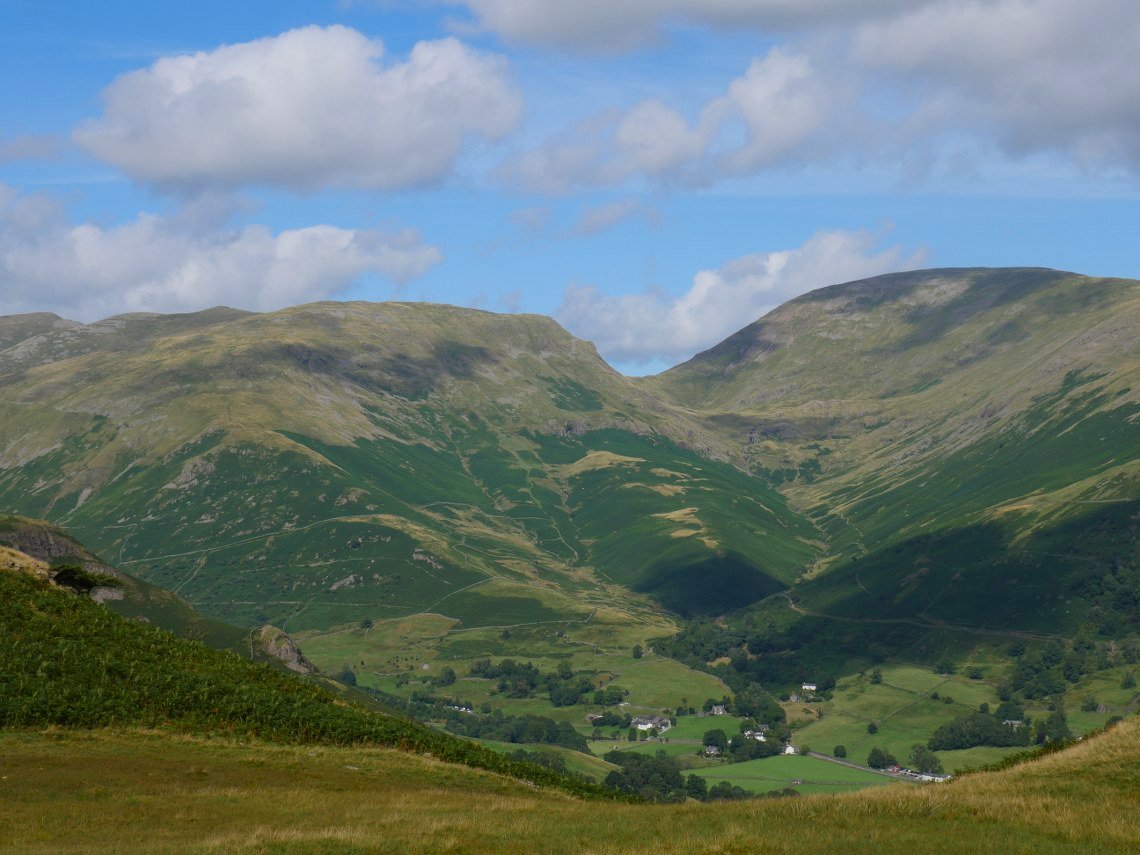 A view down to Seat Sandal and Fairfield separated by Grisedale Hause.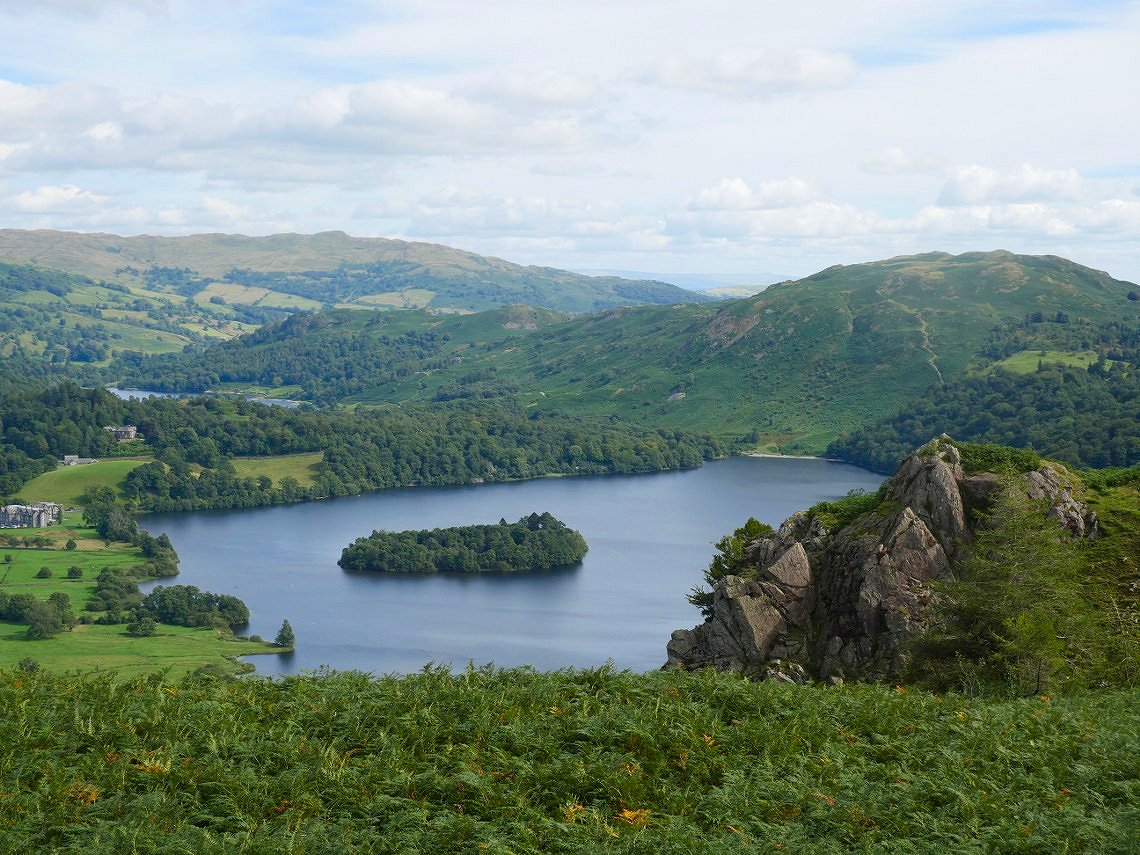 Grasmere with Loughrigg above and a little slice of Rydal Water.
Helm Crag again from just above Allan Bank.
Previous walk - Fleetwith Pike and Haystacks - Next walk - Three ridges outside Keswick Cumbria