WWW.KARLSWALKS.CO.UK
PICTURES AND TRIP REPORTS FROM MY WALKS IN THE ENGLISH LAKE DISTRICT
---
E-mail - karl@karlswalks.co.uk
Rest Dodd and the Nab
4th September 2021
Route. Hartsop - Hayeswater Gill - Heyeswater - Satura Crag - Rest Dodd - The nab - Satura Crag - Angle tarn - Boredale House - Hartsop ( about 9 miles 2700ft ascent )
It's been dry for a week or two recently so what better time to go and brave the peat hags on the Nab.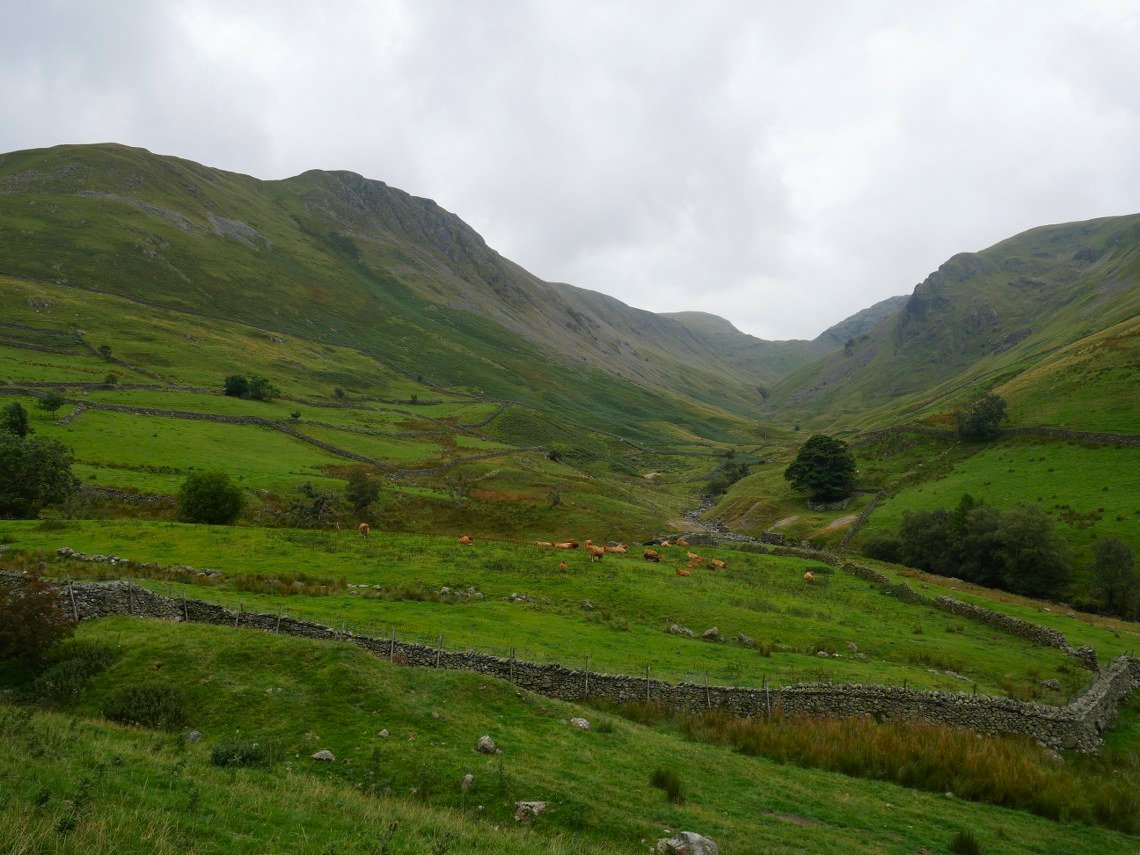 It was dry today but a bit dull and quite sticky. So it was warm work on the climb up to Hayeswater. This is the view along Pasture Bottom.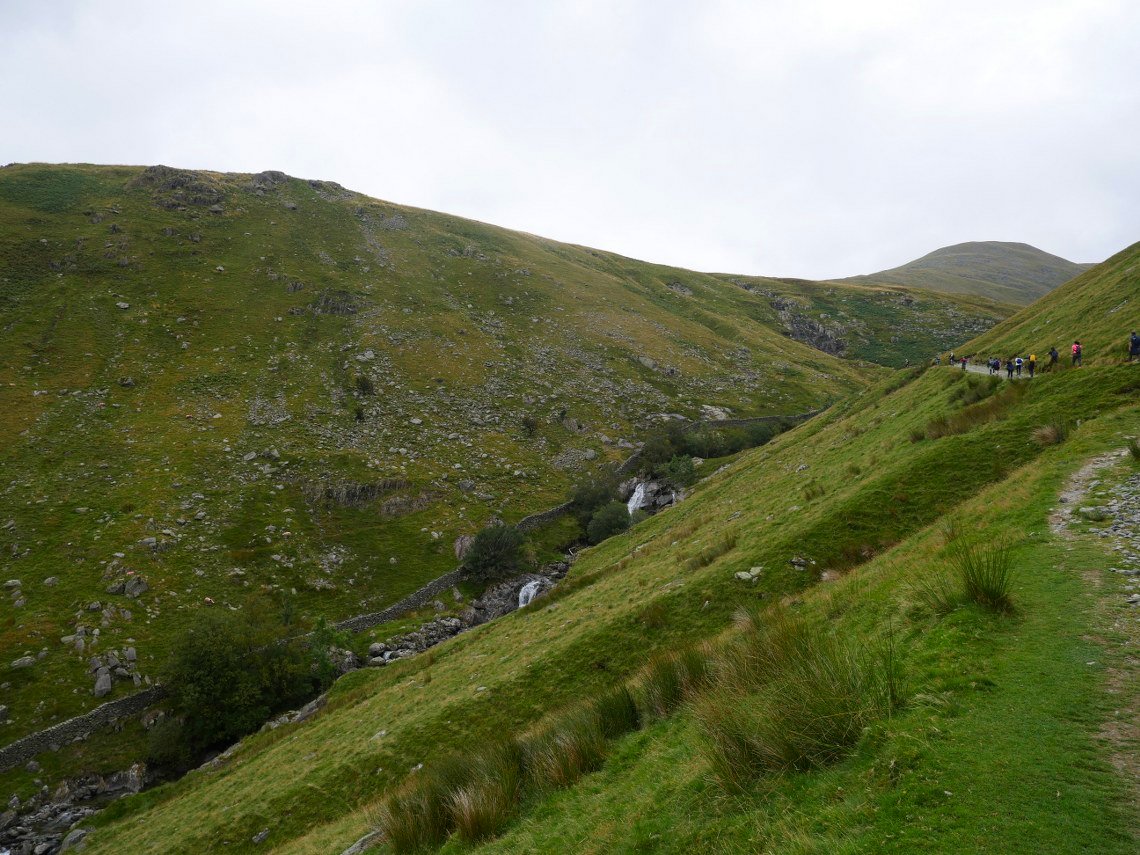 The track is a good direct way to the high ground but does lack a bit of interest so as I tend to do I dropped down to the beck and walked up that way instead.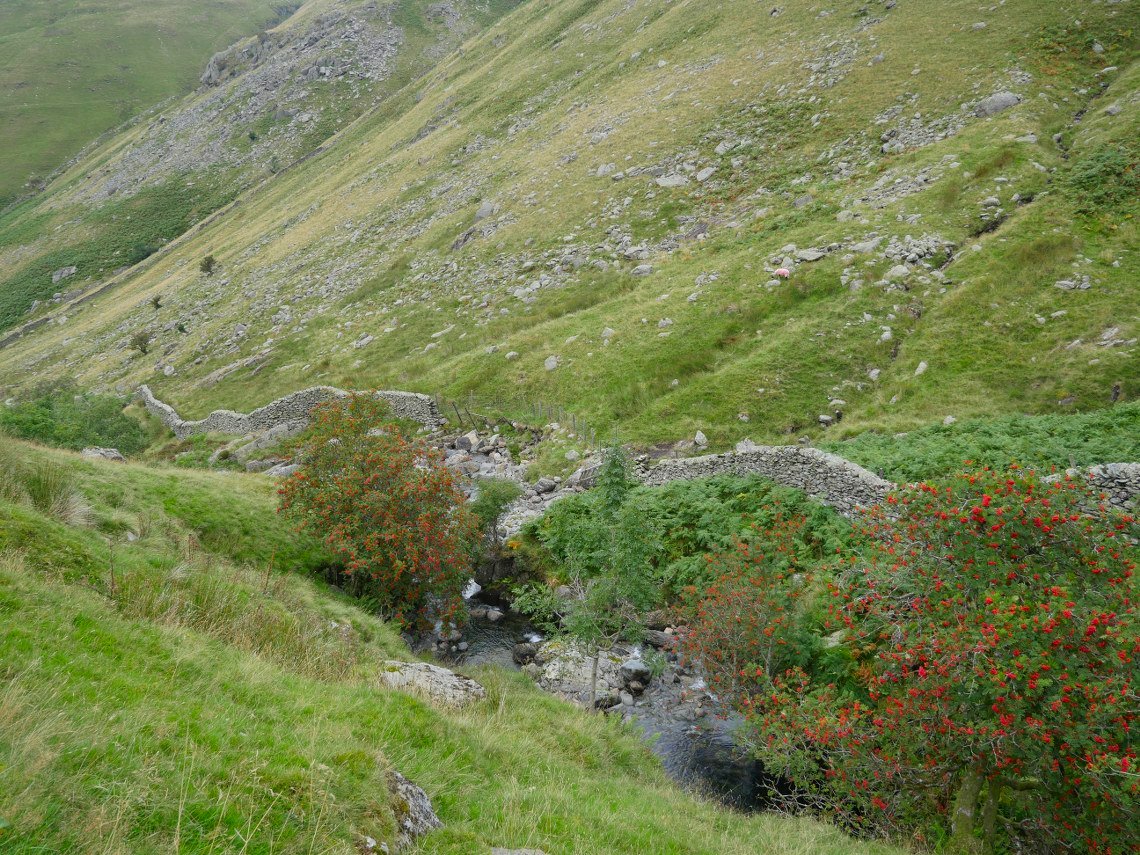 Nice bit of colour to the trees by the beck.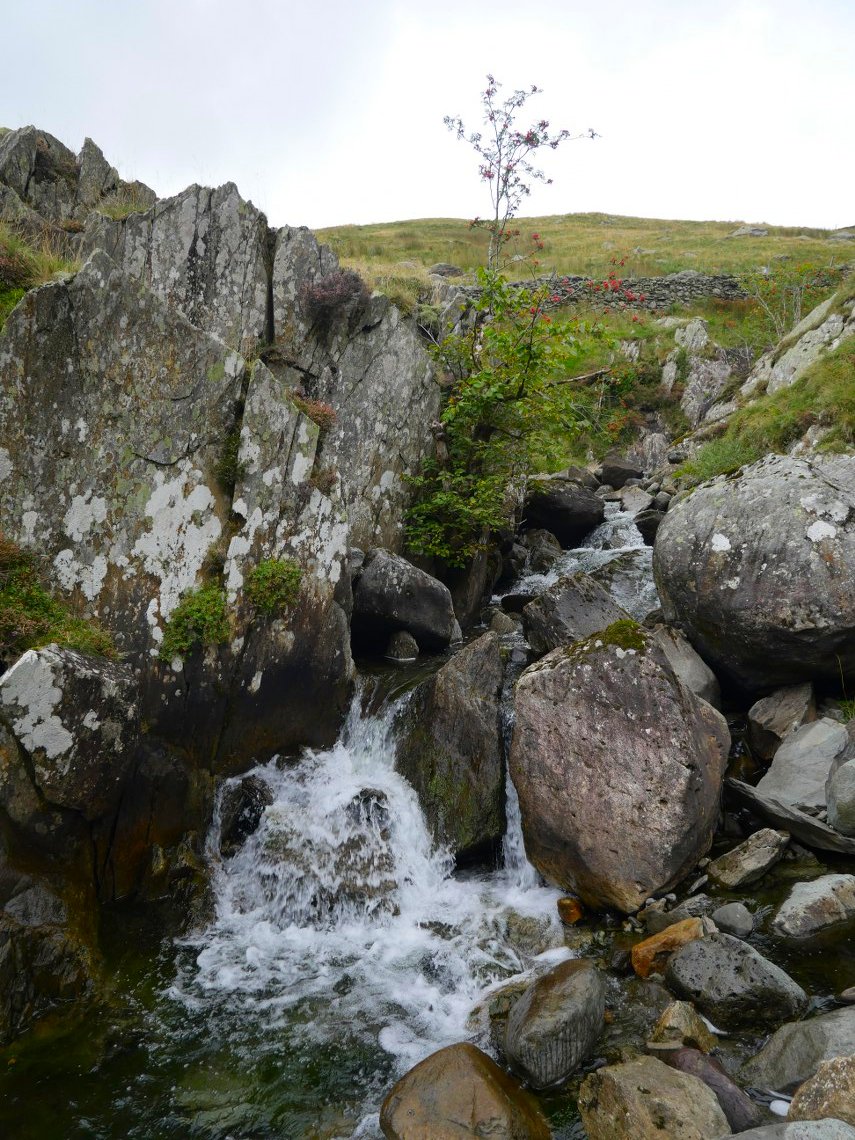 With a bit of rock hopping and scrambling along the bank you can stay very close to the water all the way to the top.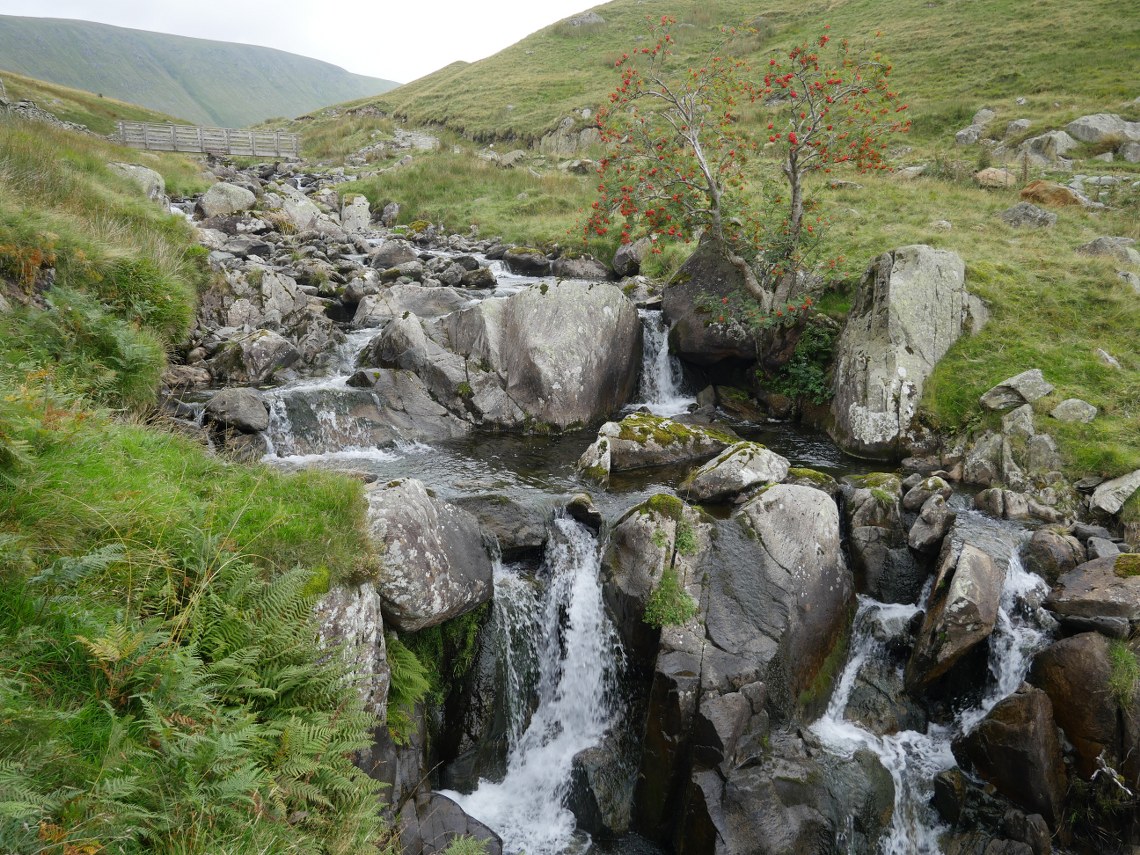 Nearly at the bridge now.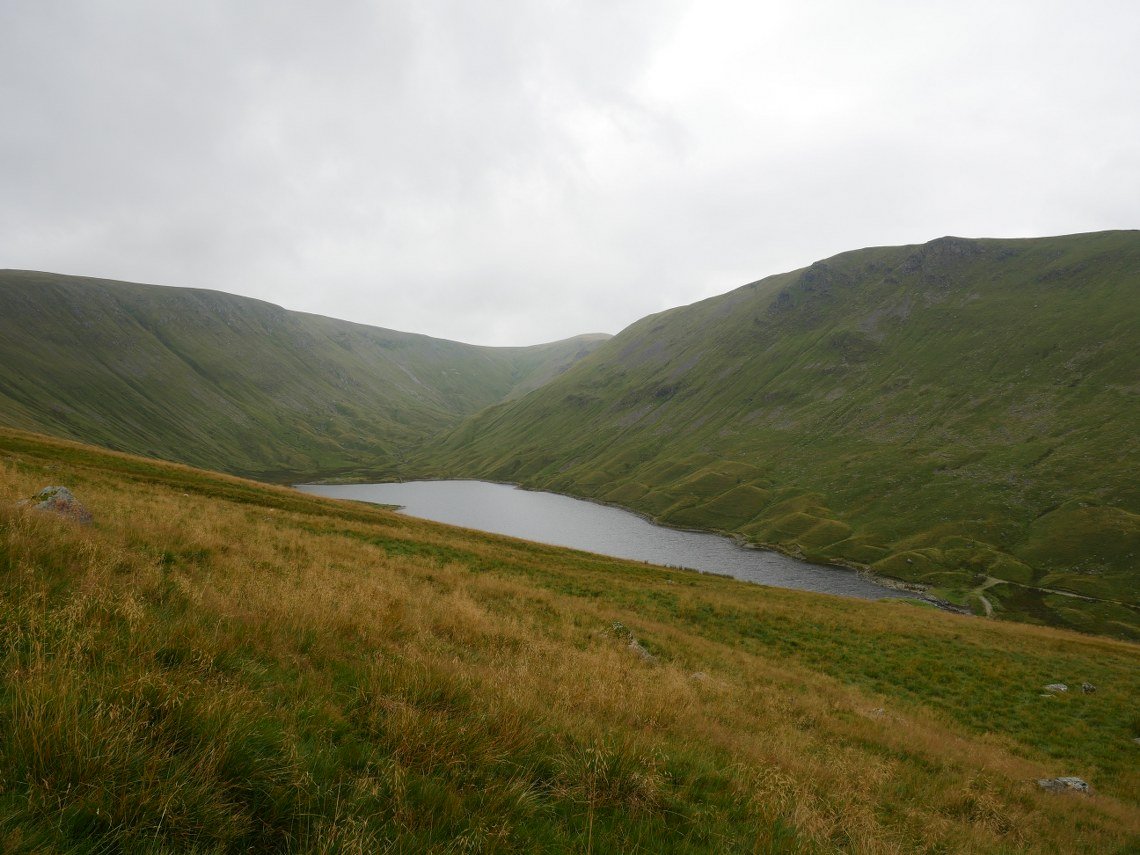 Hayeswater from the usually muddy climb up to meet the coast to coast path.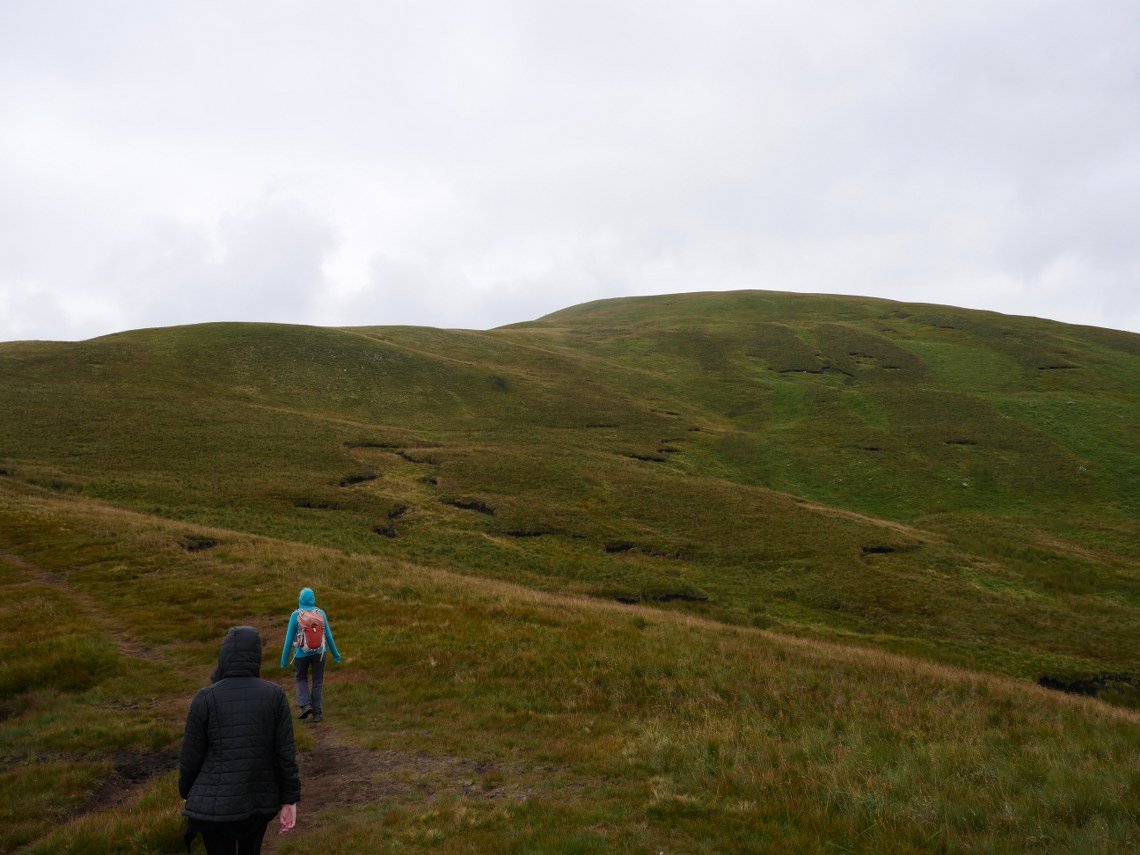 After taking a left turn on to the cost to coast path we ( Emily , Sue and I ) follow the this until we reach a smaller path which follows the ridge to Rest Dodd. The weather has changed now and it's gone quite a bit cooler.
After a quick midgie bothered lunch on Rest Dodd we start the steep descent to the col between Rest Dodd and the Nab.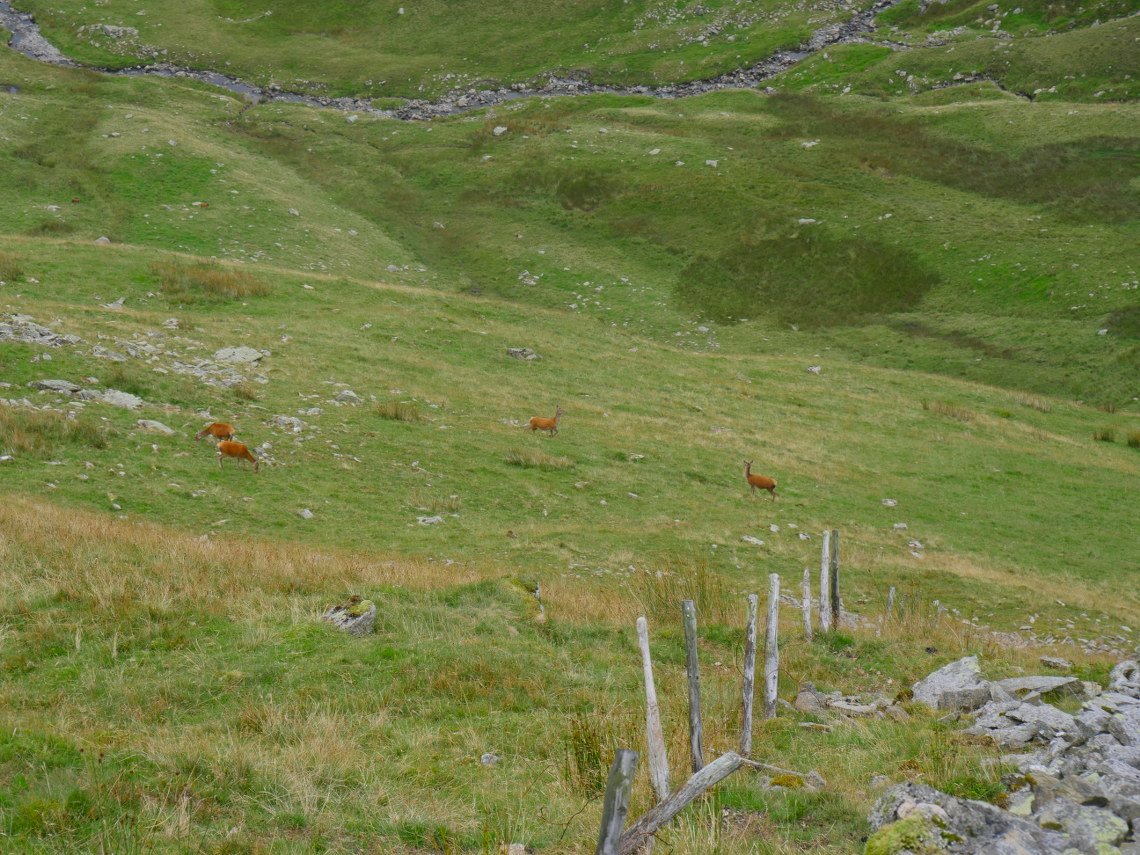 Deer below us in Martindale.
.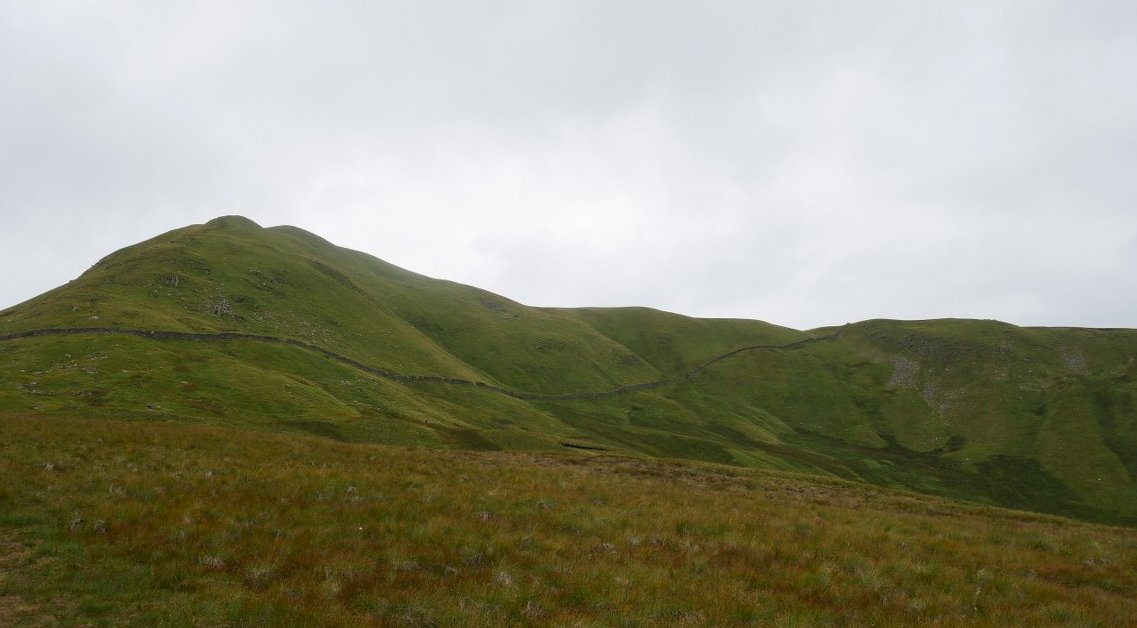 A look back to Rest Dodd. Our way back is to follow the wall up to the right.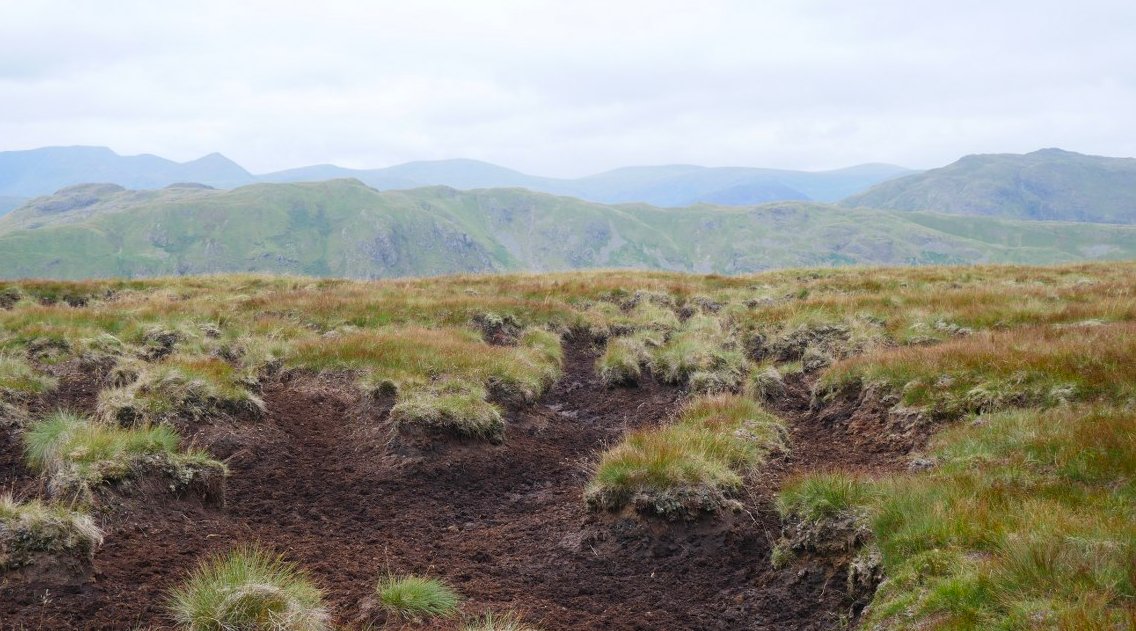 We made a good choice today as the peat hags were bone dry and we crossed very easily.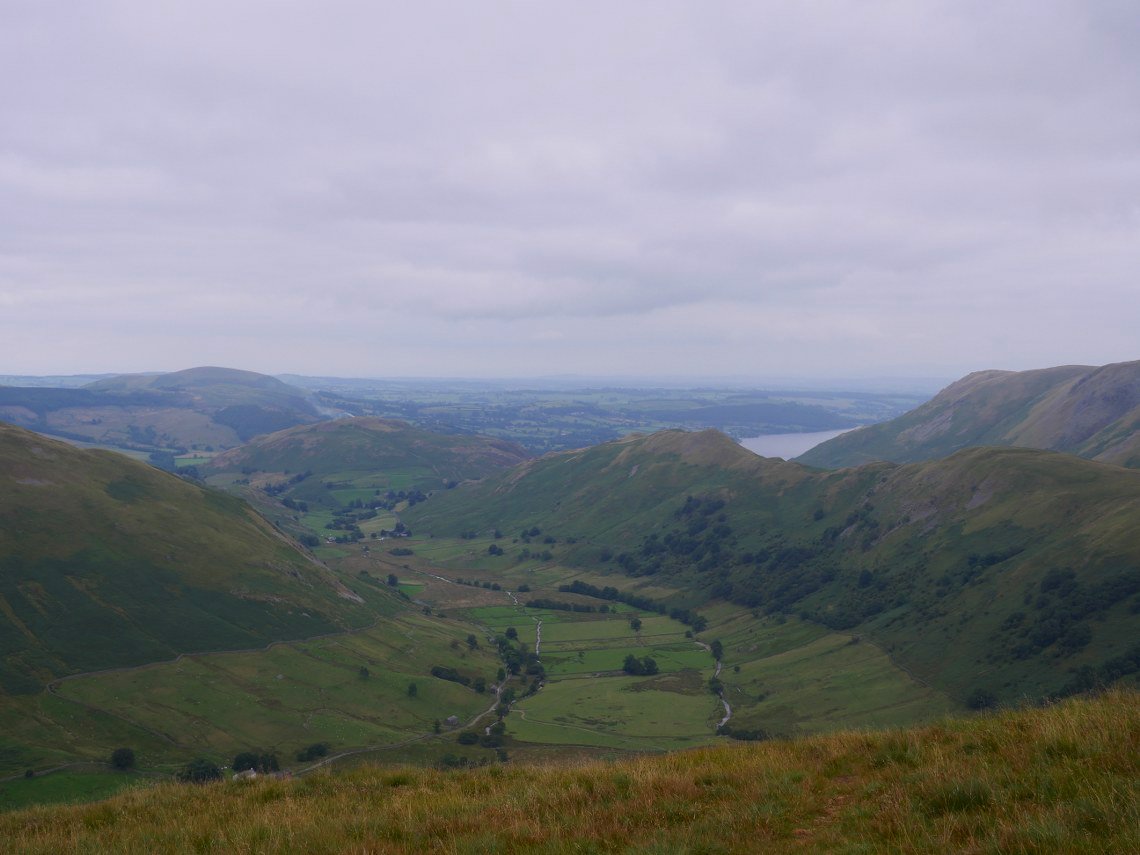 Lovely view from the Nab ( this is from just beyond the summit ) The Martindale valley has Hallin fell across the end with the Steel fell/Gowk Hill ridge to the right and Beda Fell to the left..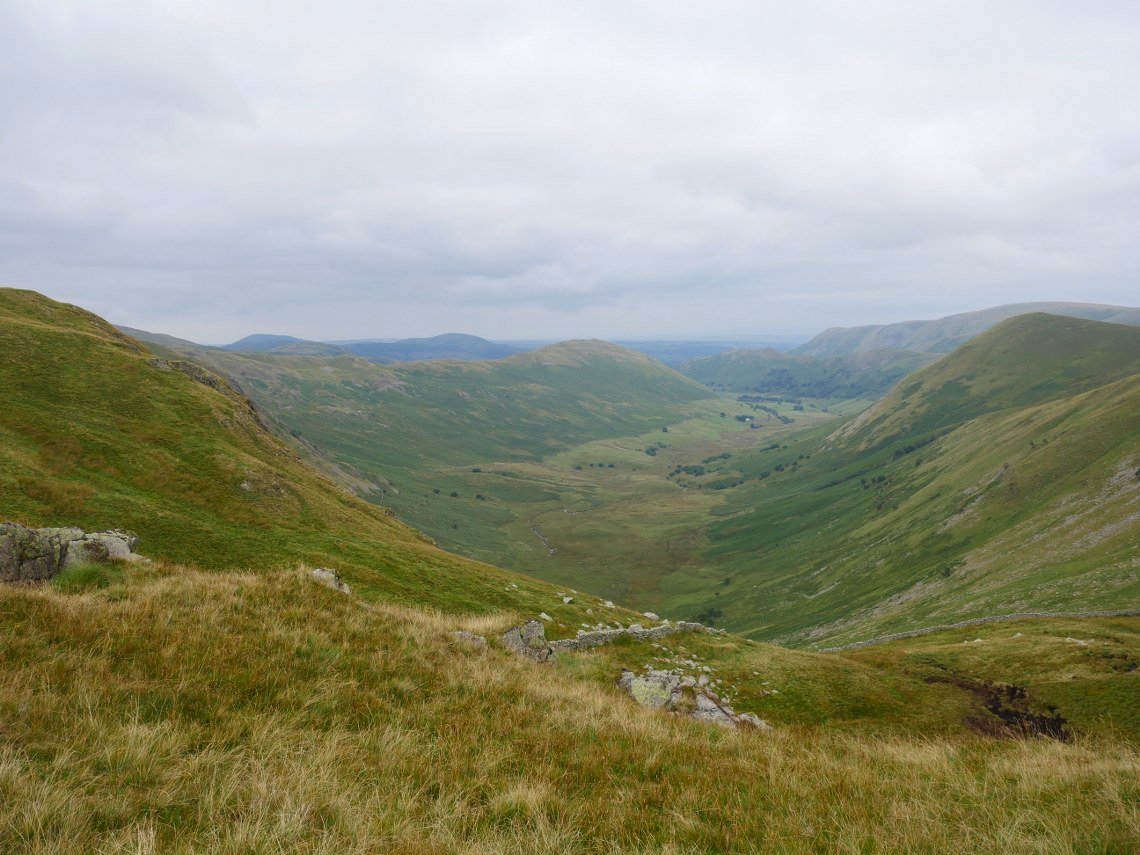 Bannerdale with the Nab to the right from the top of the climb by the wall.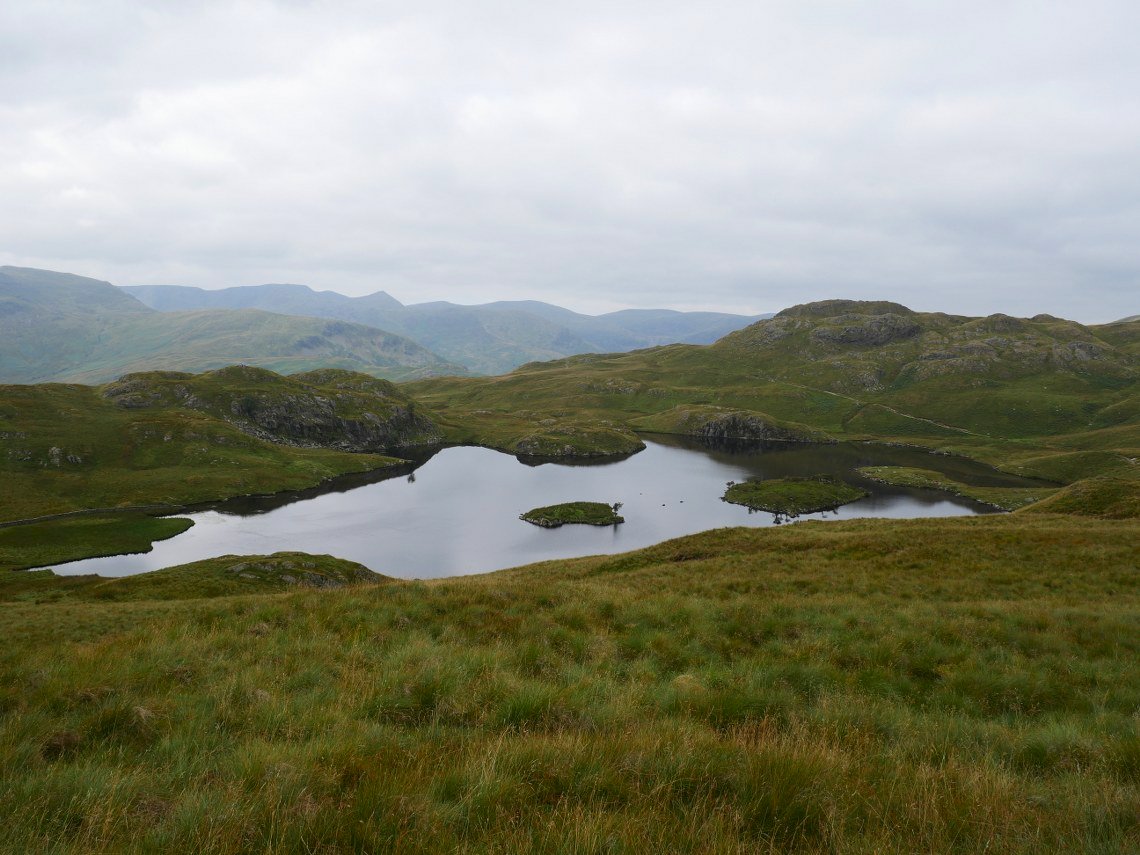 Descending to Angle Tarn.
A lovely view over to the fells around Glenridding and the Helvellyn group..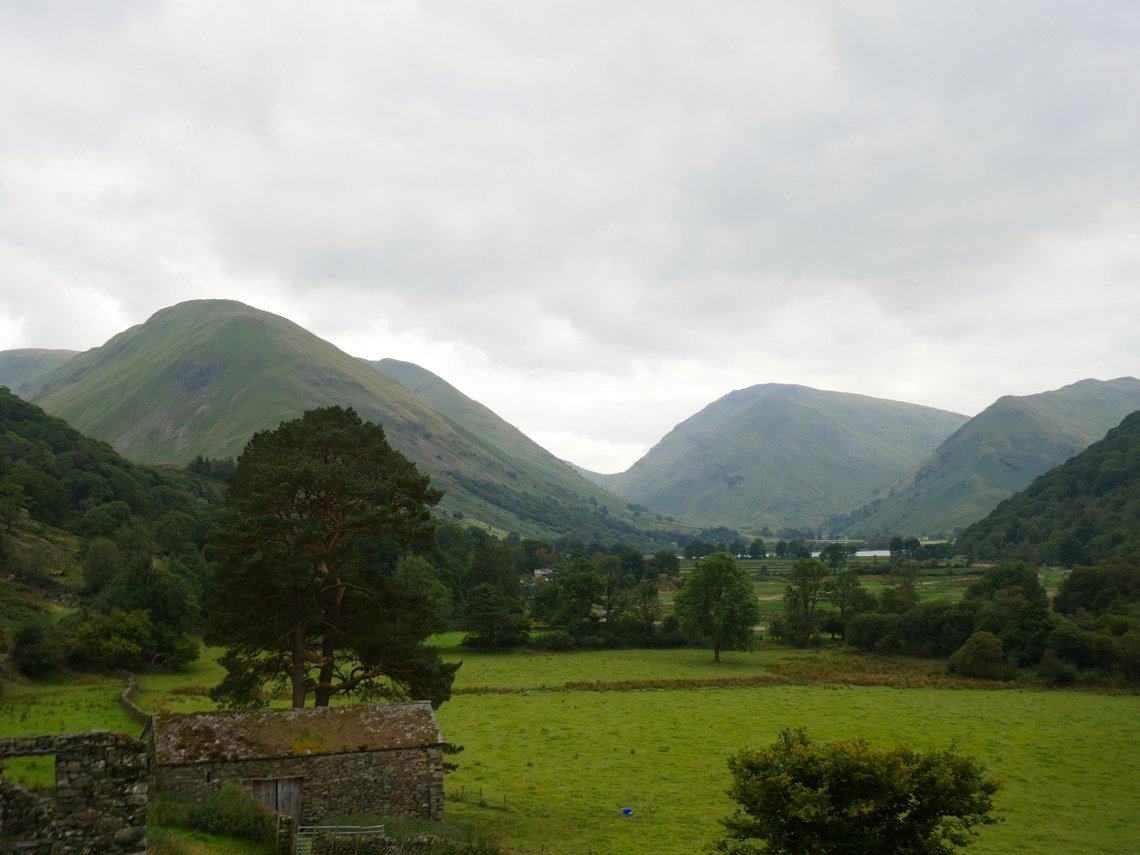 From Boredale huase the steep descent to the valley floor has views up to the Kirkstone pass with Red Screes to the right and Caudale Moor to the left.