WWW.KARLSWALKS.CO.UK
PICTURES AND TRIP REPORTS FROM MY WALKS IN THE ENGLISH LAKE DISTRICT
---
E-mail - karl@karlswalks.co.uk
A round from Hartsop
29th August 2021
Route. Hartsop - Hartsop Dodd - Stoney Cove Pike - Thresthwaite Mouth - Thornthwaite Crag - Grey Crag - Hartsop. ( about 6 miles 2800ft ascent )
I don't feel that this summer has been any better or worse than the norm but it definitely seems we week-end walkers have got the short end of the stick. Today was typical of the weather we seem to have had, not in any bad just a bit dull with only fleeting glimpses of blue sky.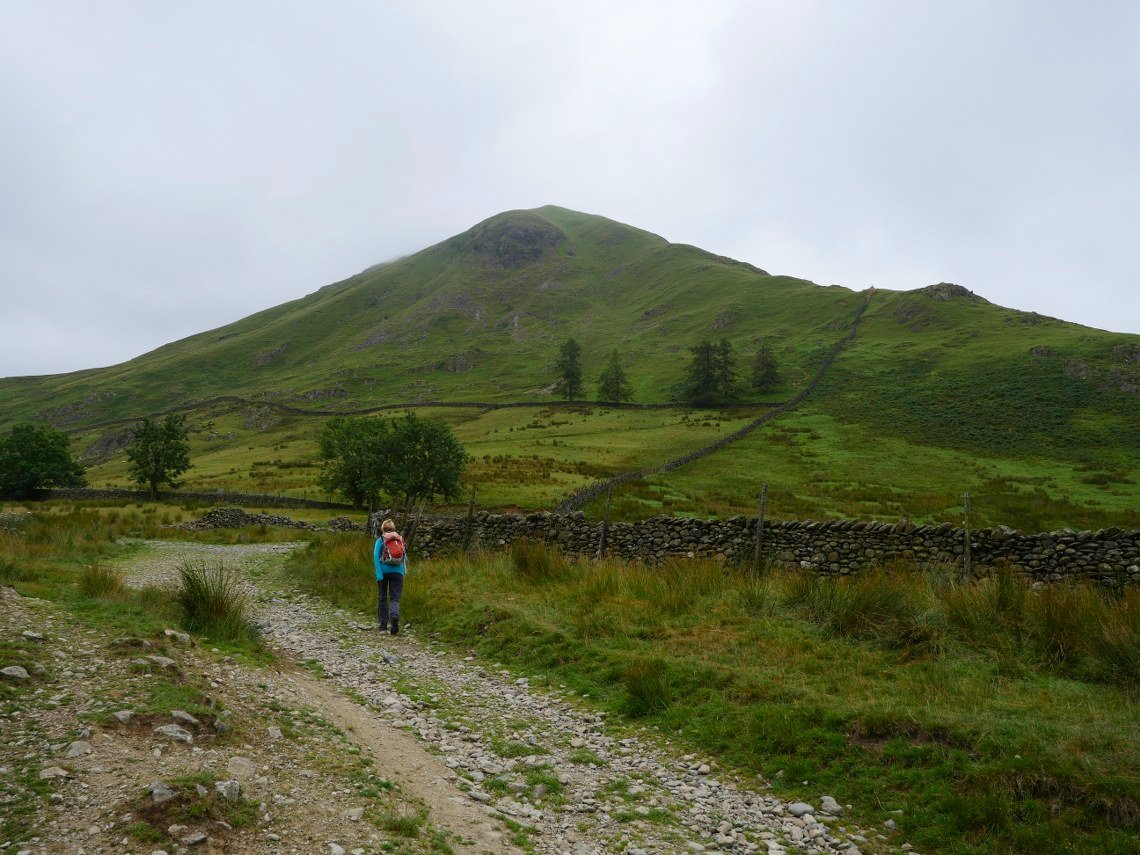 Saying that I'm sure I'd have been moaning about the heat if the sun was beating down on us as we tackled the steep climb to Hartsop Dodd.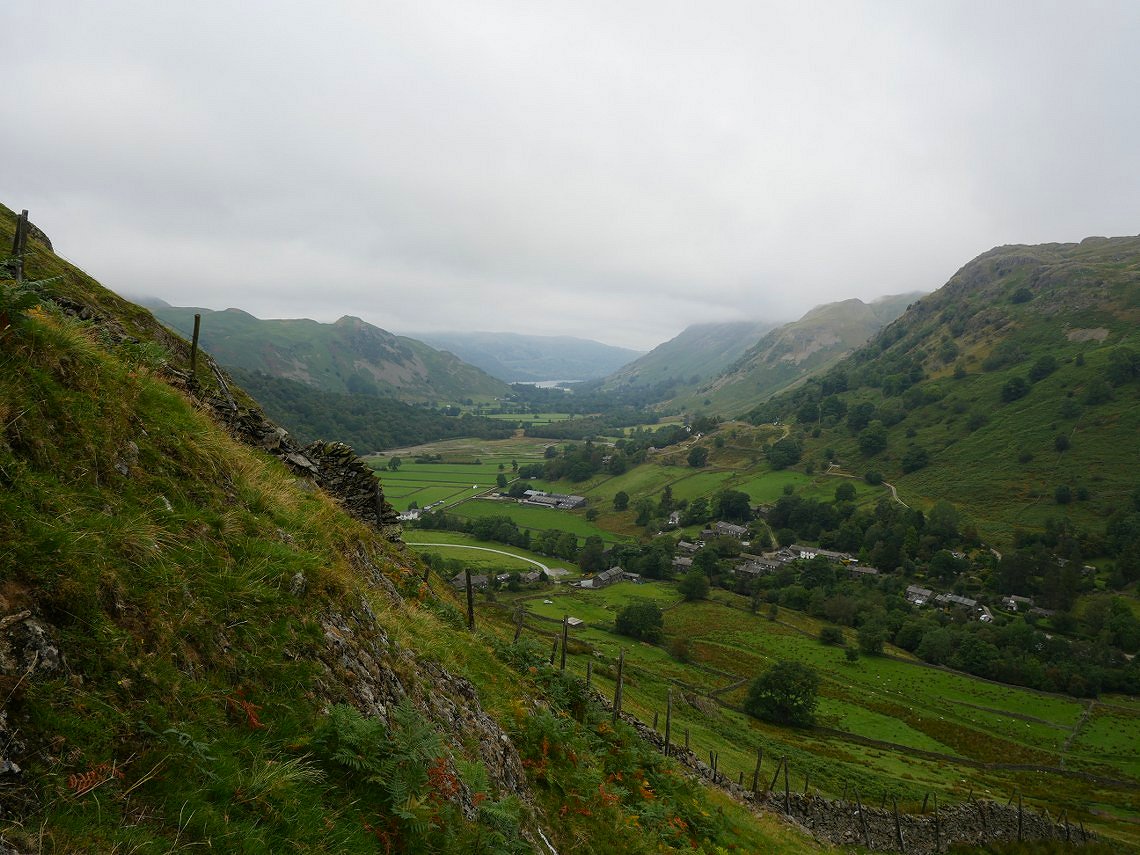 At least we have a bit of a view. Along the valley to Ullswater in this case.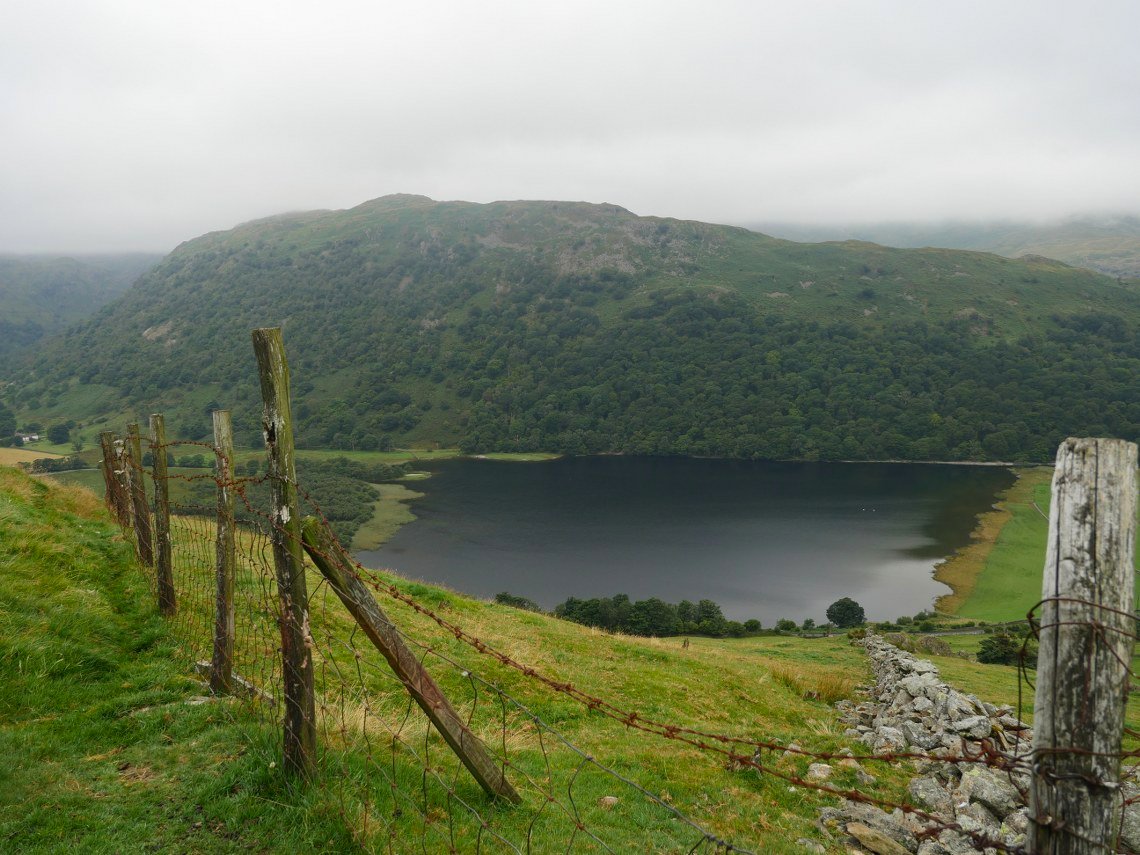 And over to Hartsop-above-How and Brothers Water .
The view upwards can be a bit soul destroying but if you keep putting one foot in front of the other the top is reached eventually.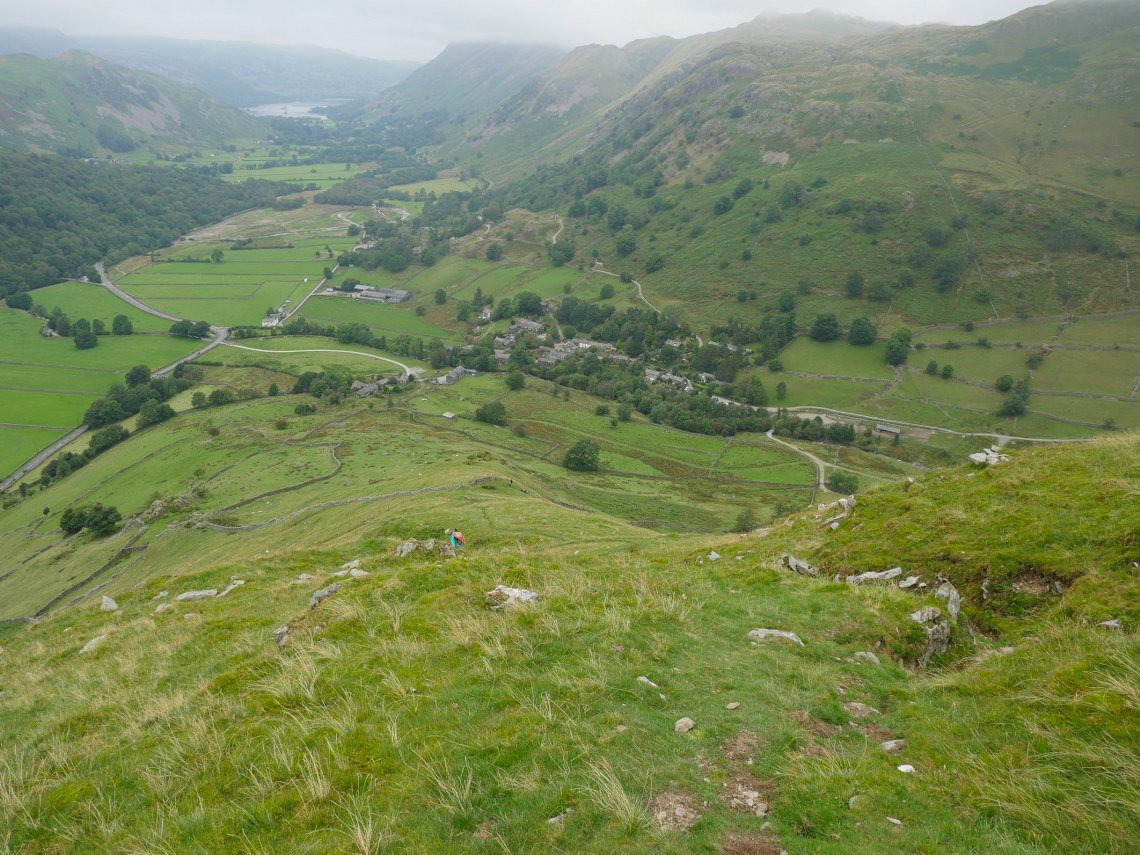 Looking back down from near the top.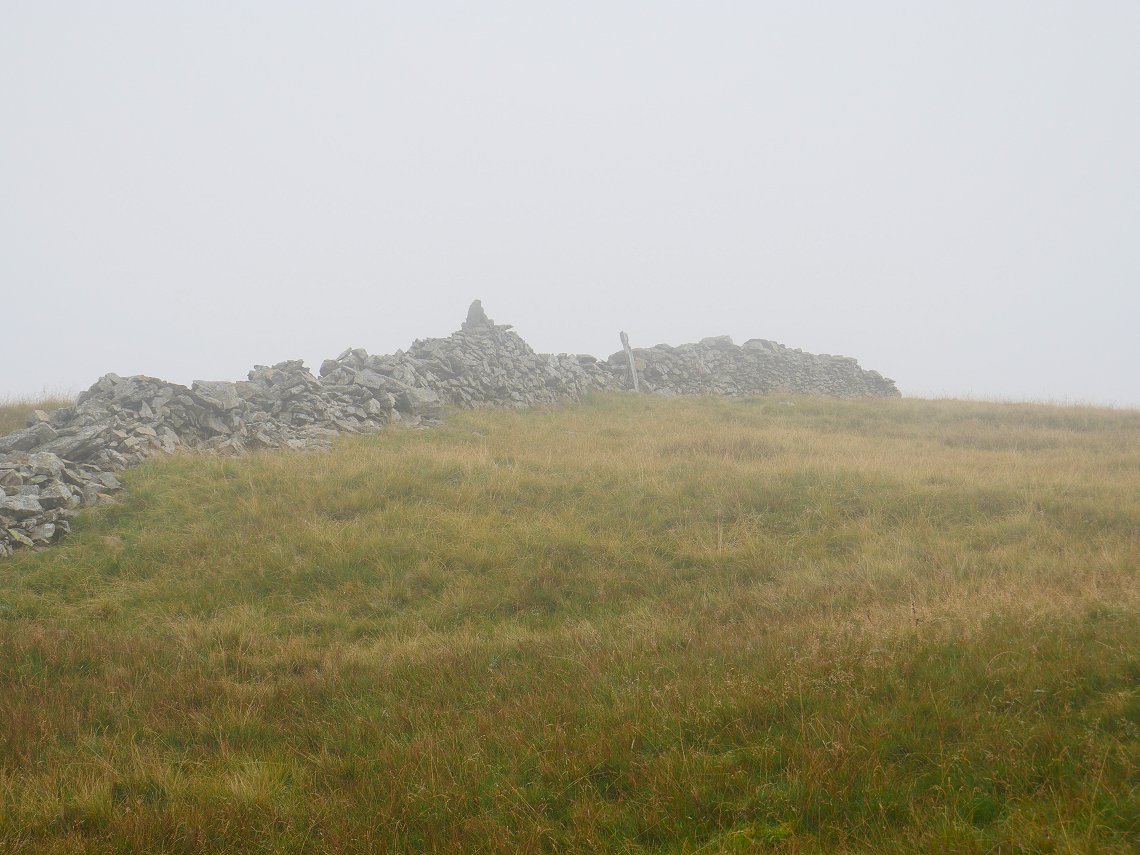 And at the top we enter the cloud. The fence post and cairn on the wall mark the top of Hartsop Dodd.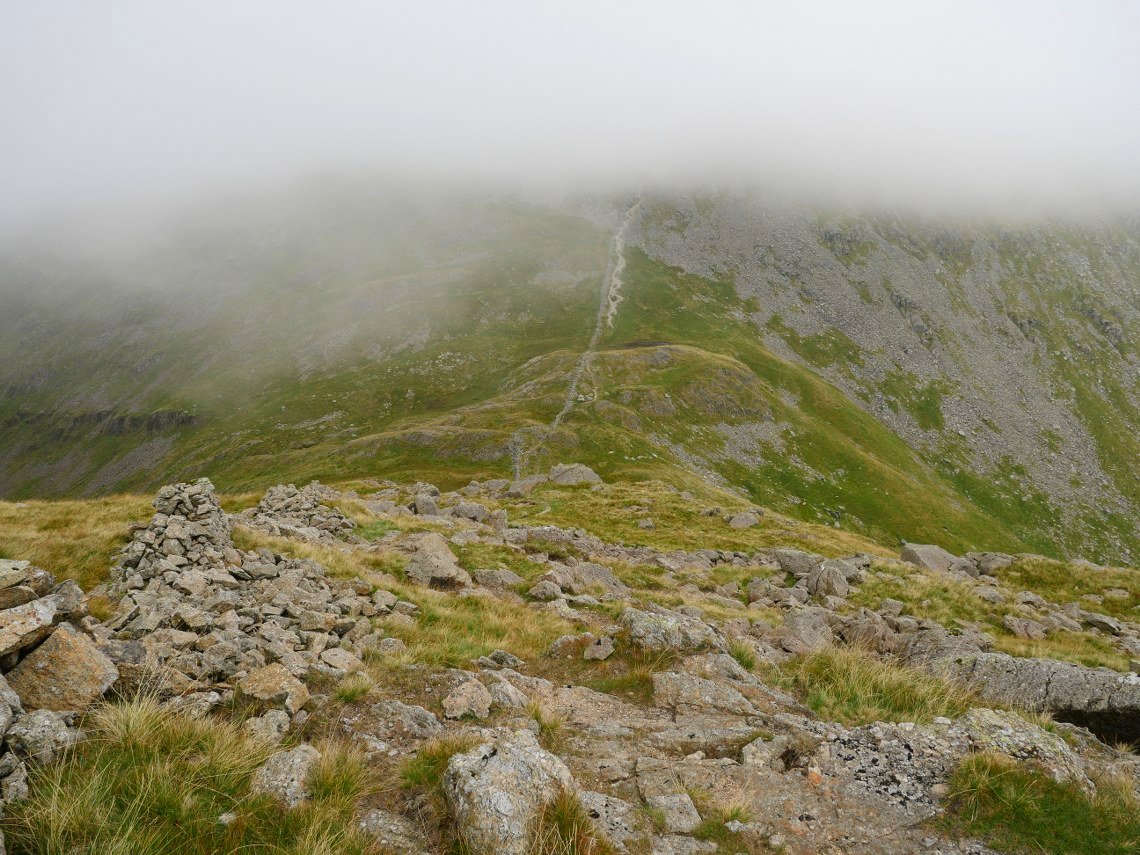 We were in cloud all along to Stoney Cove Pike and only had a view again as we came down the rocky slope to Threshthwaite Mouth.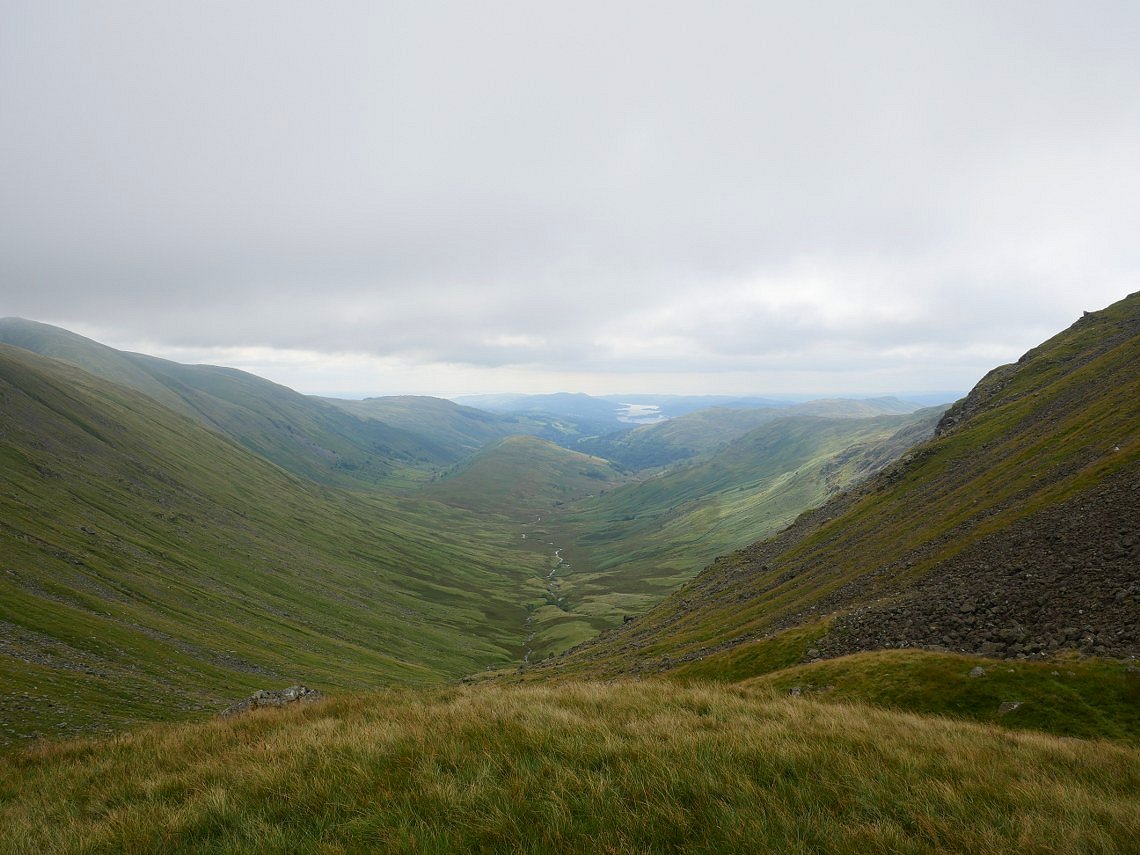 Troutbeck Tongue with Windermere beyond from Threshthwaite Mouth.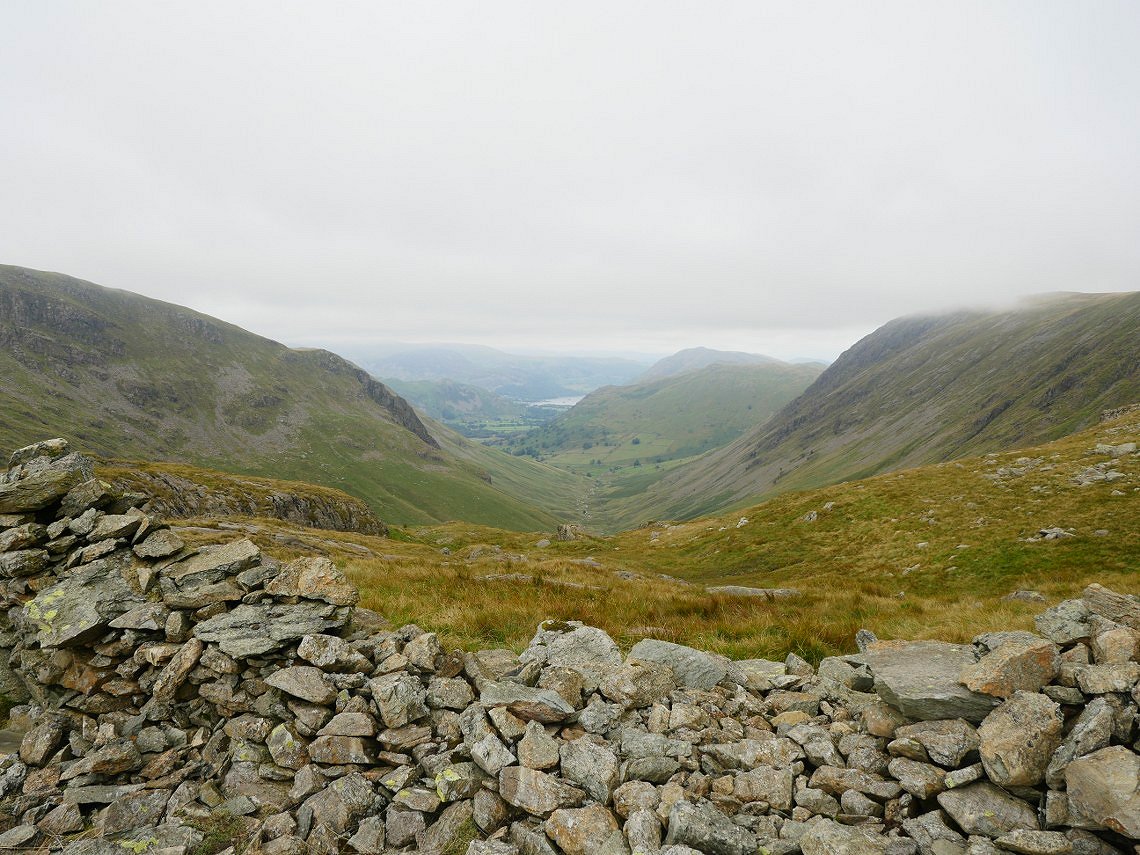 And from the same place the view in the other direction down Pasture Bottom to Ullswater.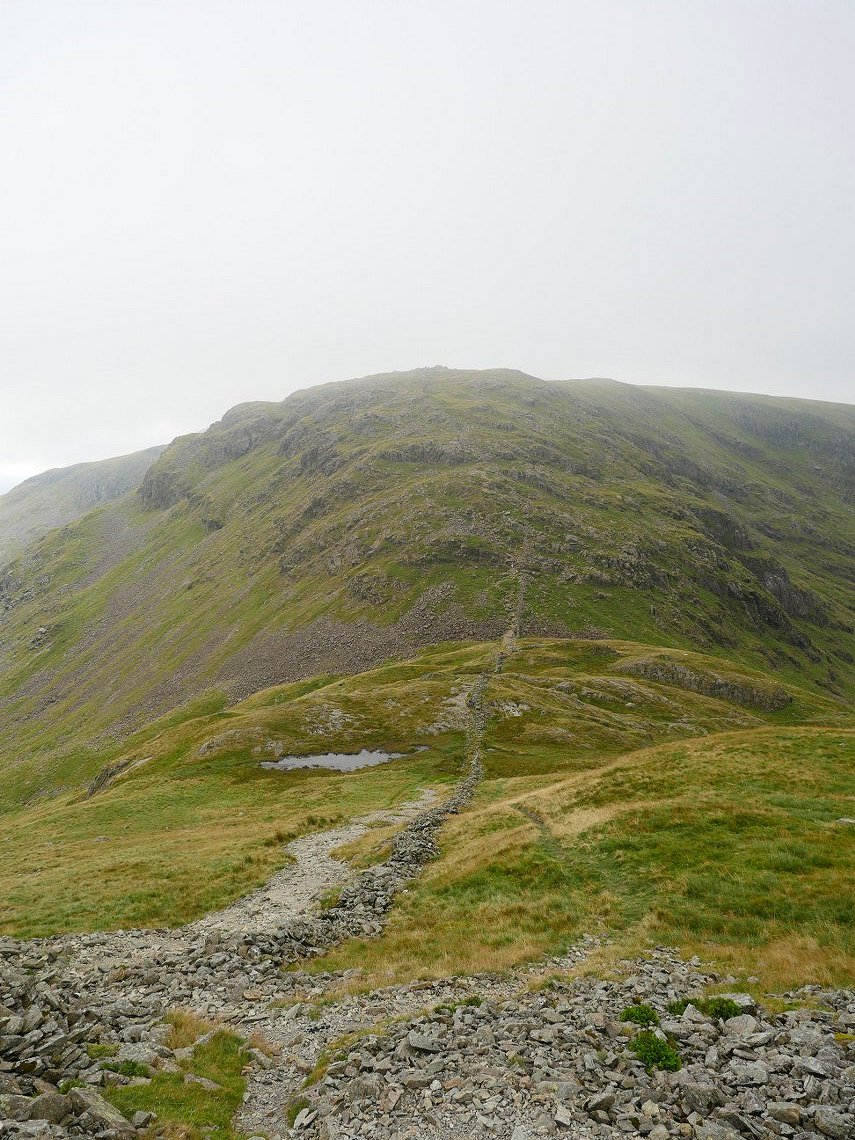 The way down to the col from Caudale Moor has a few rock steps so is one to take care on.
.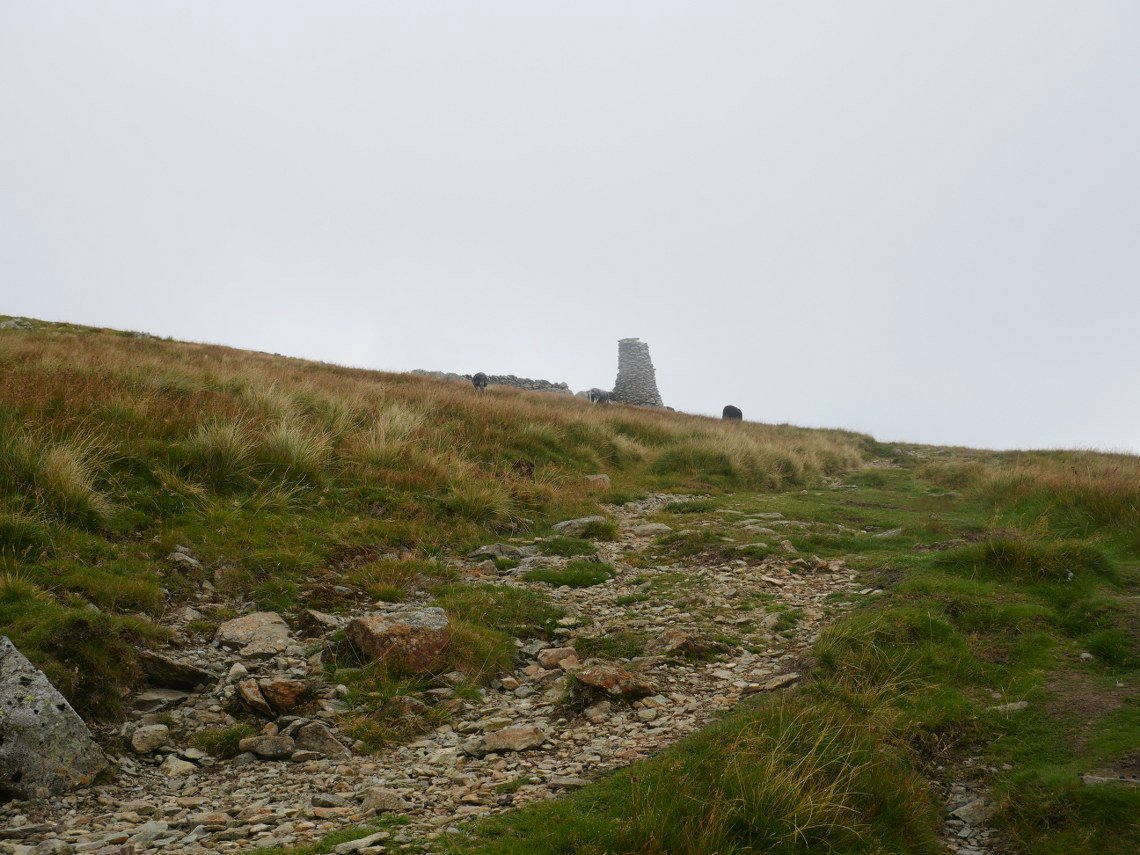 After a bit of a stiff climb away from the col Thornthwaite beacon appears.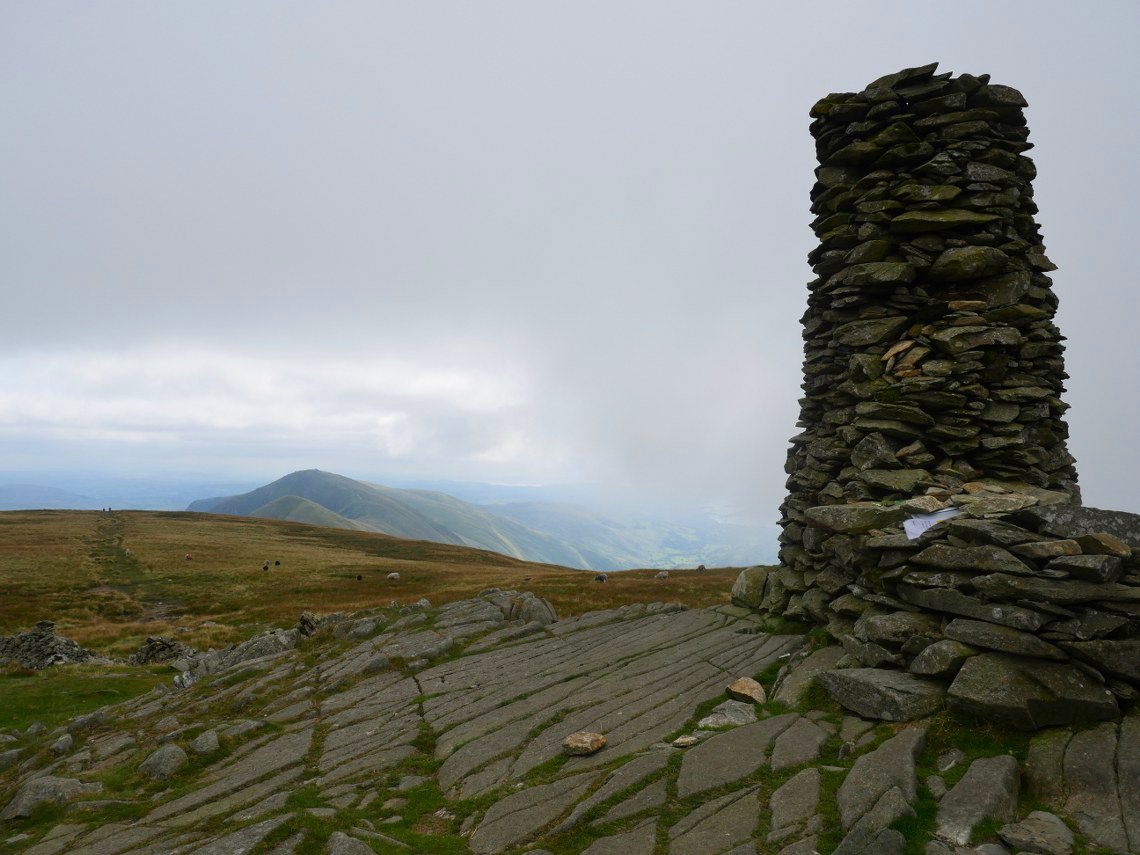 Looking along the Ill Bell ridge from the beacon.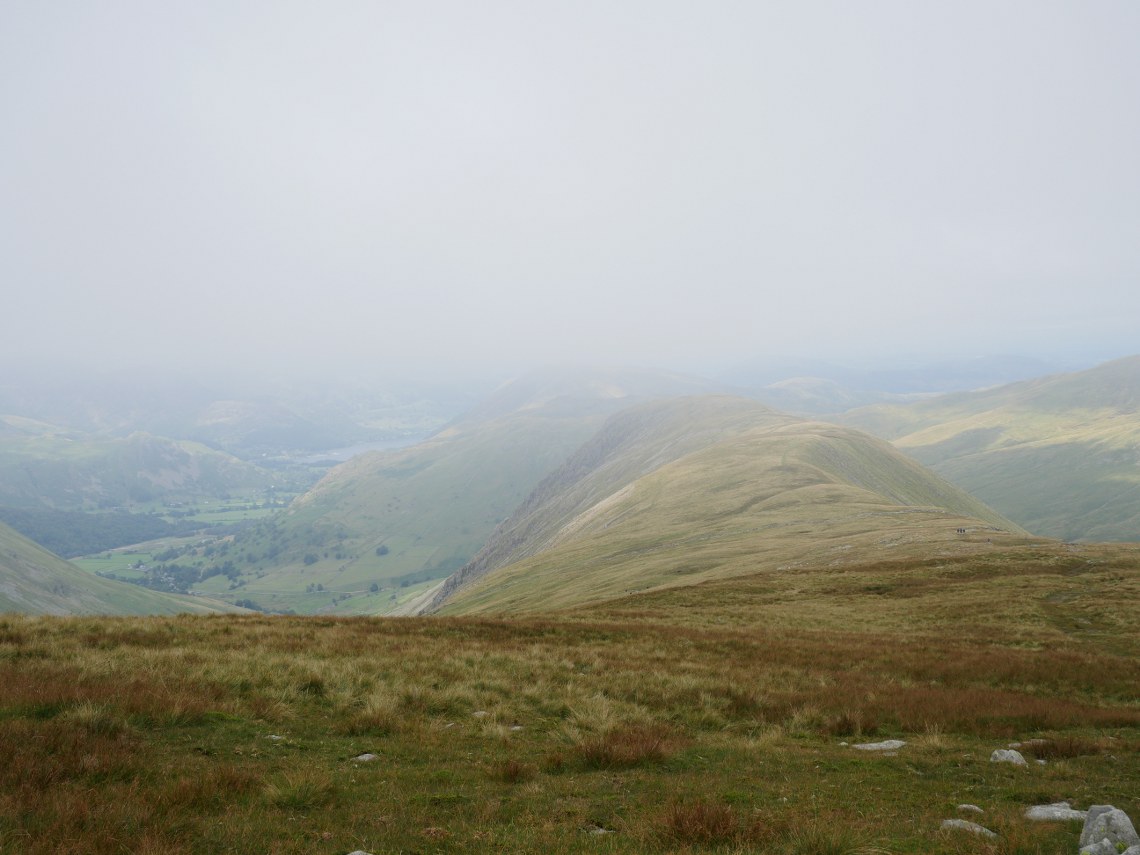 From the beacon we make our way down the easy slopes to Gray Crag.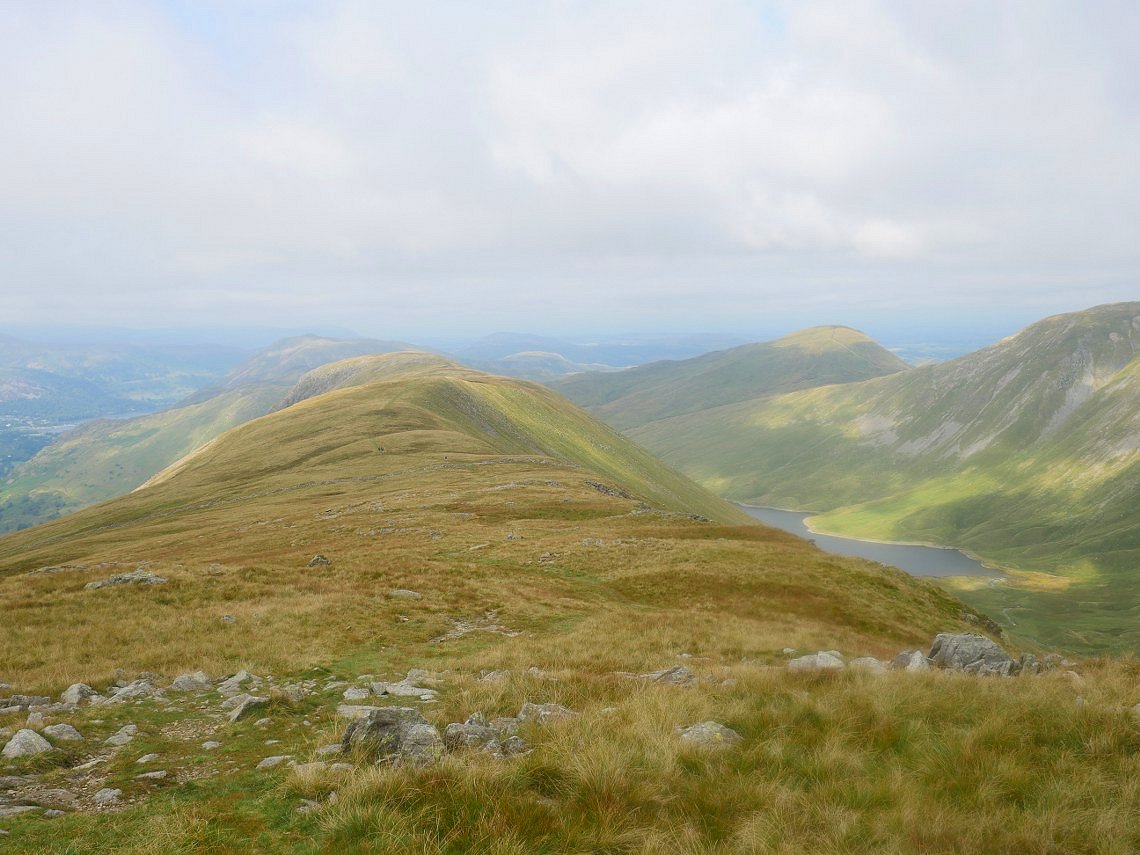 At last! A little bit of sunshine over Hayeswater and Rest Dodd..
A hazy view to the west looking over our ascent route. ( Which typically is now cloud free ).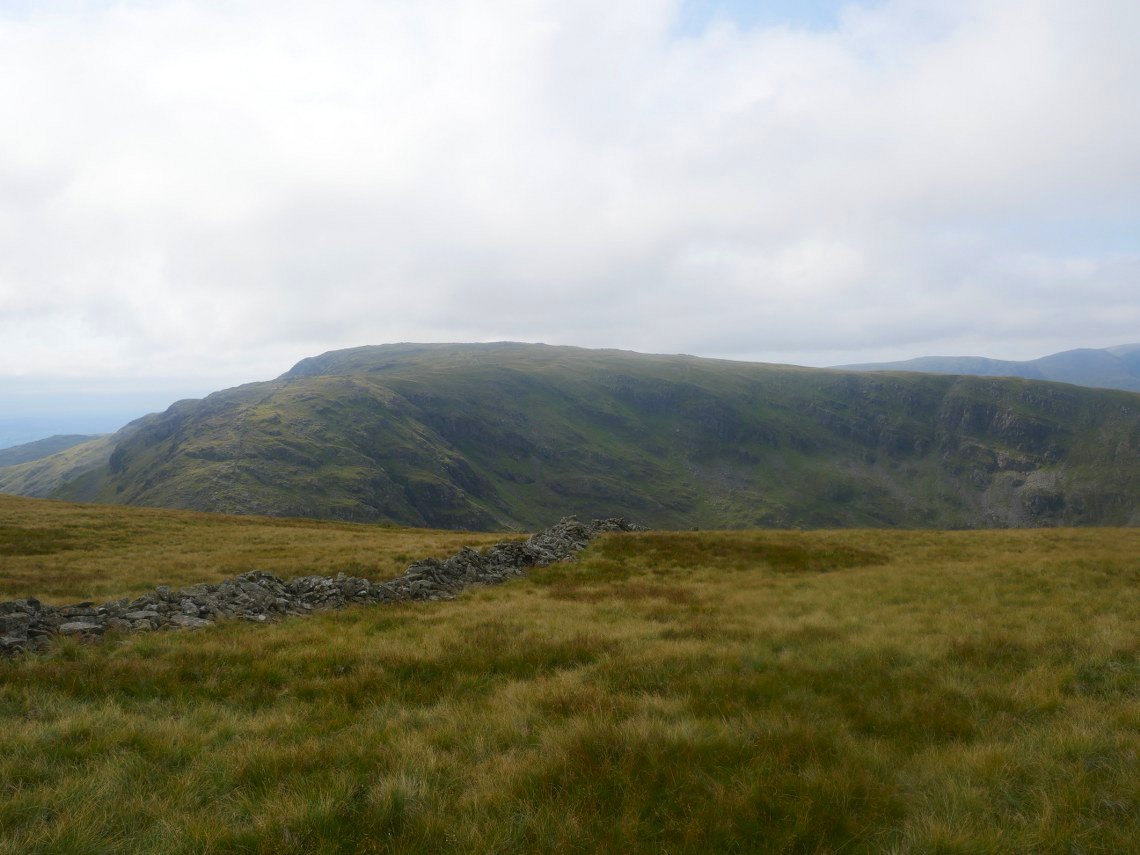 Further along is Caudale Moor and Stoney Cove Pike.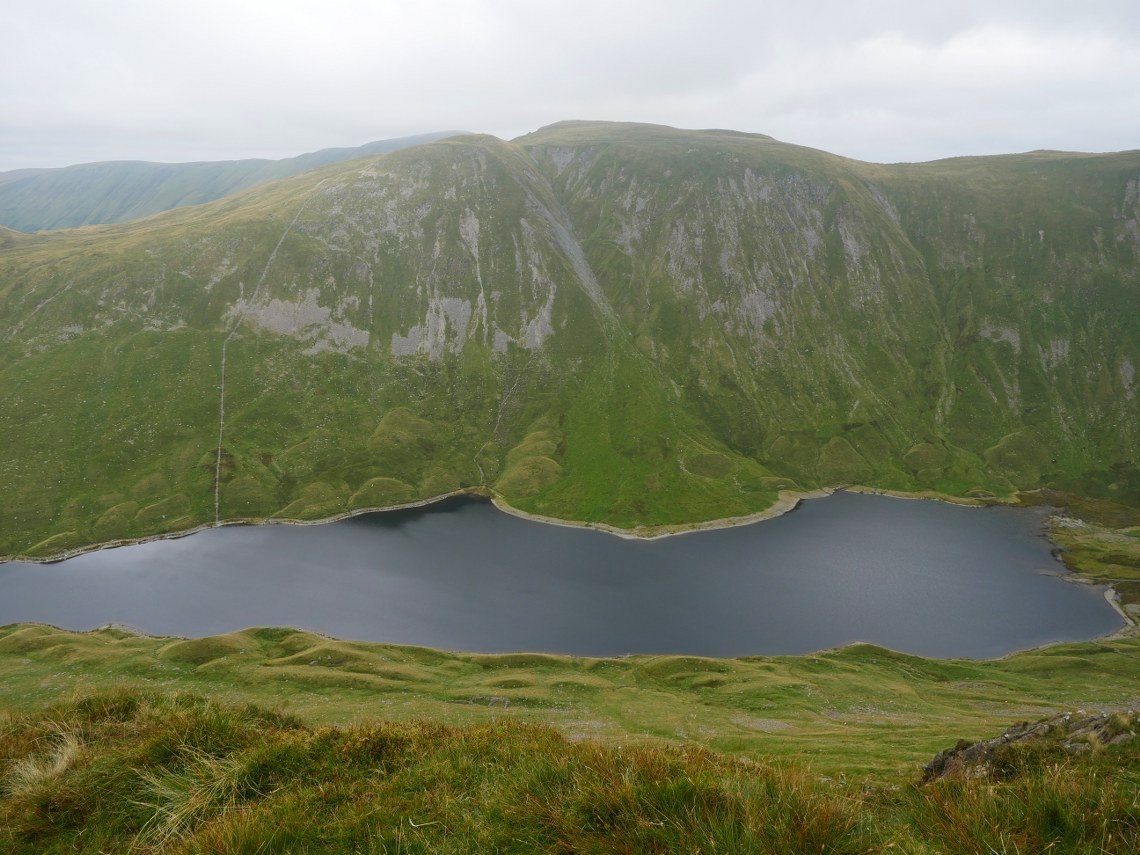 Hayeswater below from Gray Crag.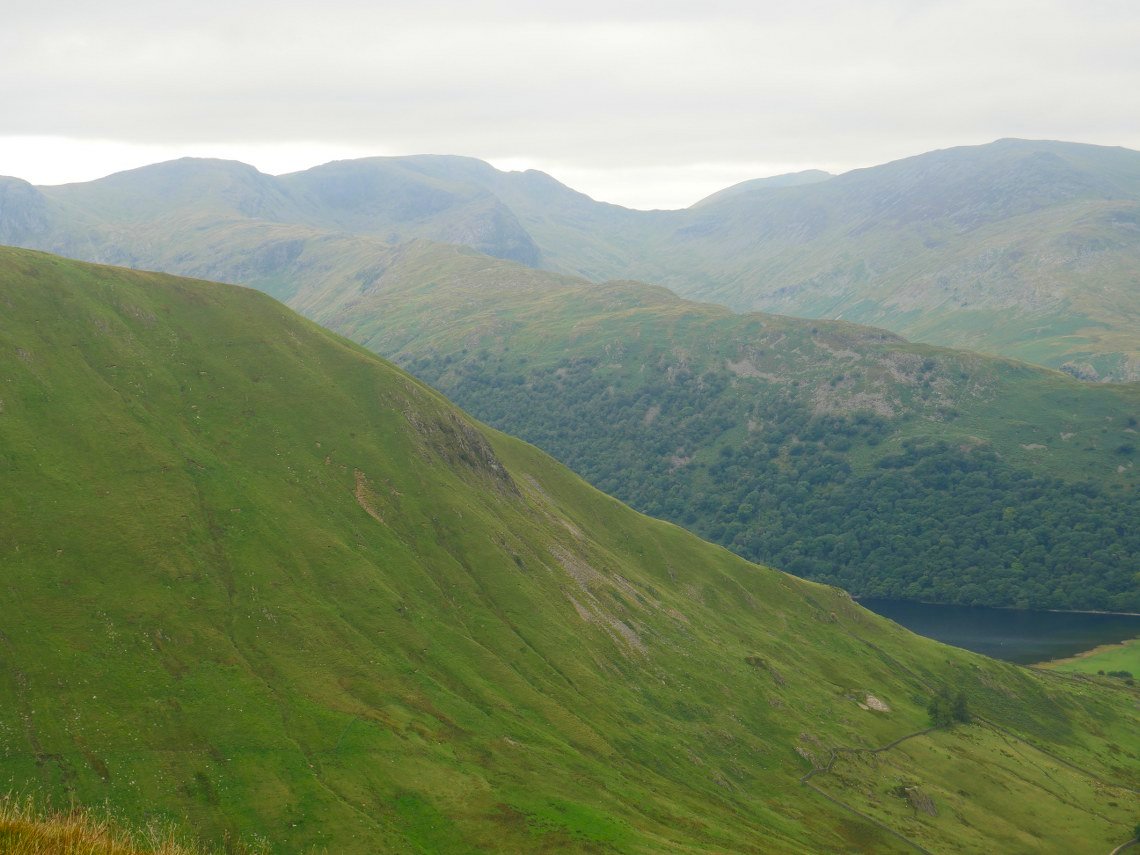 Hartsop Dodd looks no less steep from here.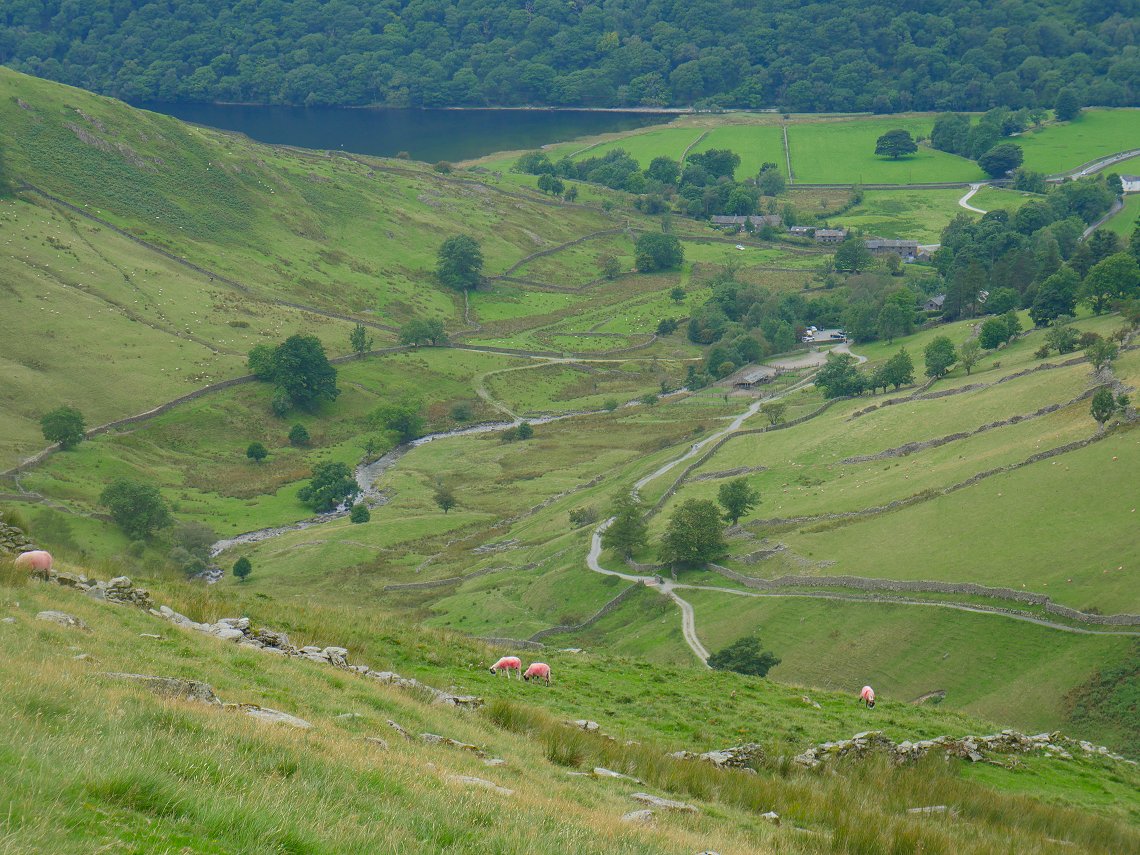 Our walk is book-ended by another traverse of a steep slope, this time down Gray crag to Hartsop.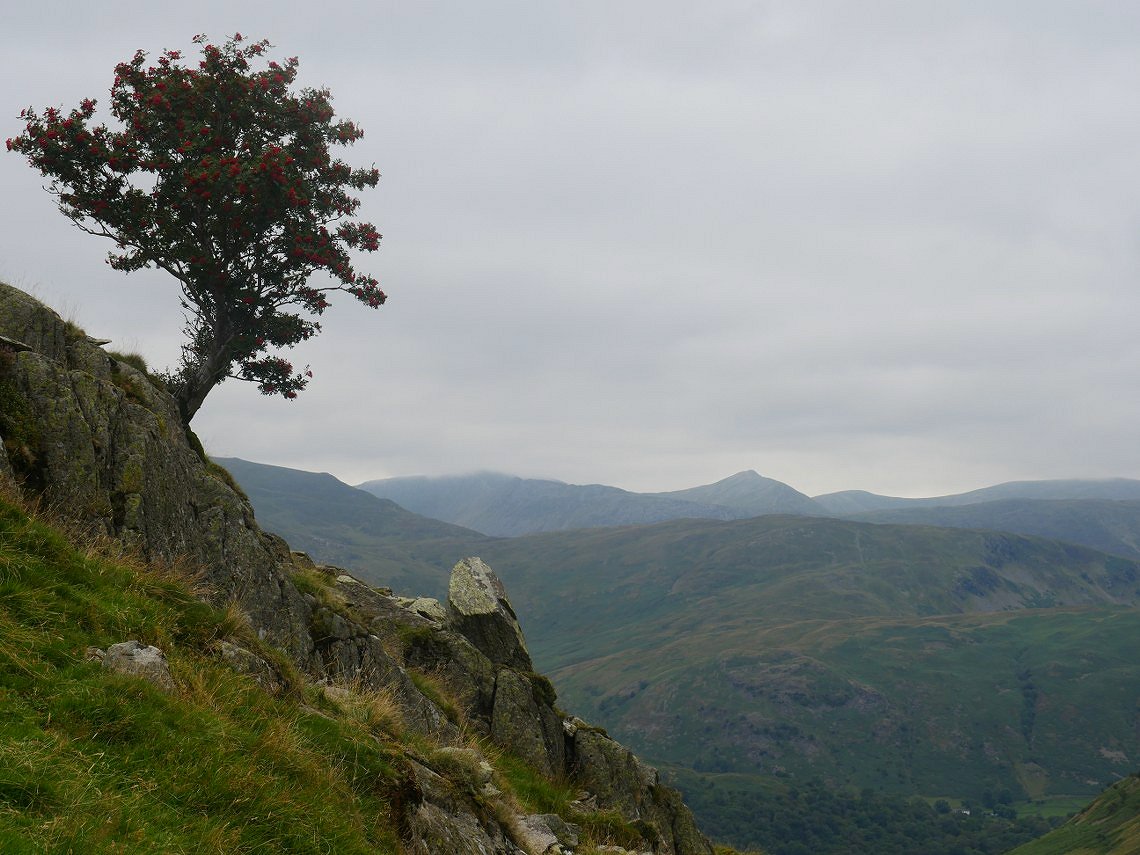 Colourful tree clinging on.