WWW.KARLSWALKS.CO.UK
PICTURES AND TRIP REPORTS FROM MY WALKS IN THE ENGLISH LAKE DISTRICT
---
E-mail - karl@karlswalks.co.uk
Great Hill from Belmont
9th January 2021
Route. Belmont - Higher Pasture House - Catherine Edge - Hollingshead Hall - Pimms - Great Hill - Redmond's Edge - Spitler's Edge - Horden Stoops - Rivington Rd - Belmont ( about 8 miles)
With lockdown 3 in full effect it's back to walks from the front door although on a day like today that's definitely no hardship.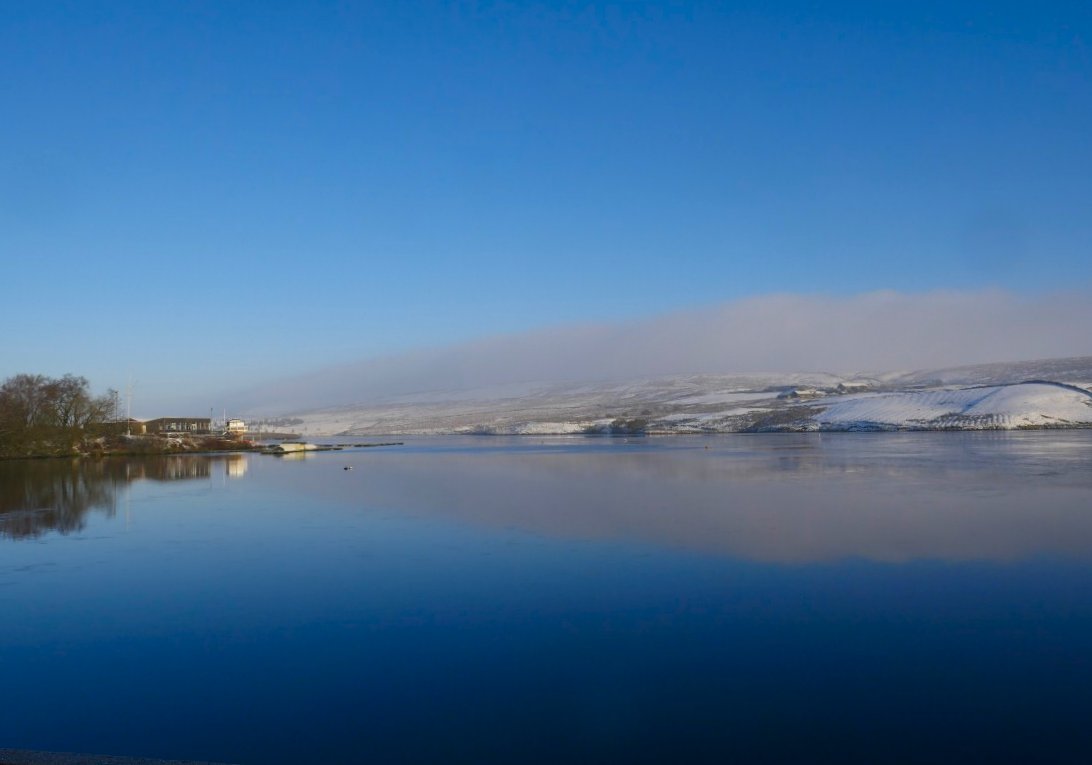 Crossing the dam of the part frozen Belmont reservoir. We seemed to be really lucky with the weather as we were in bright sunshine whilst all around us were clouds.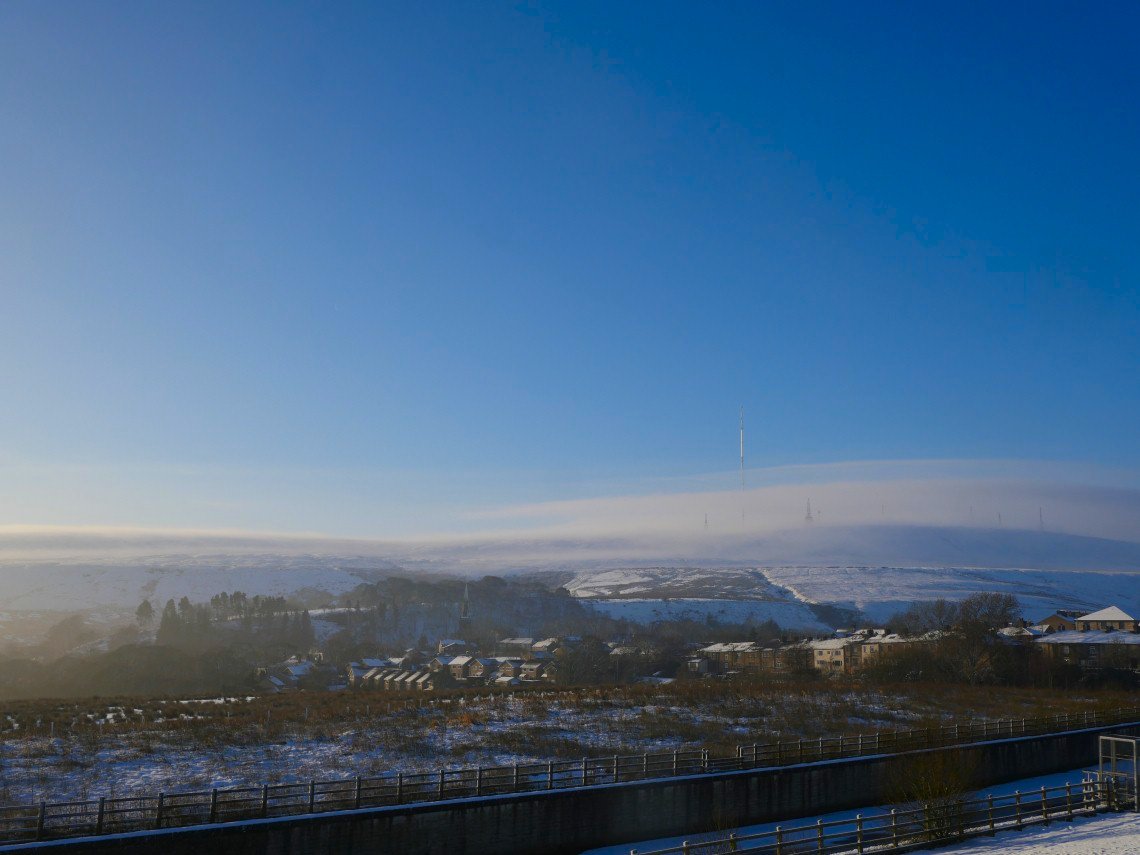 Looking back to Winter Hill with Belmont Village nestled below.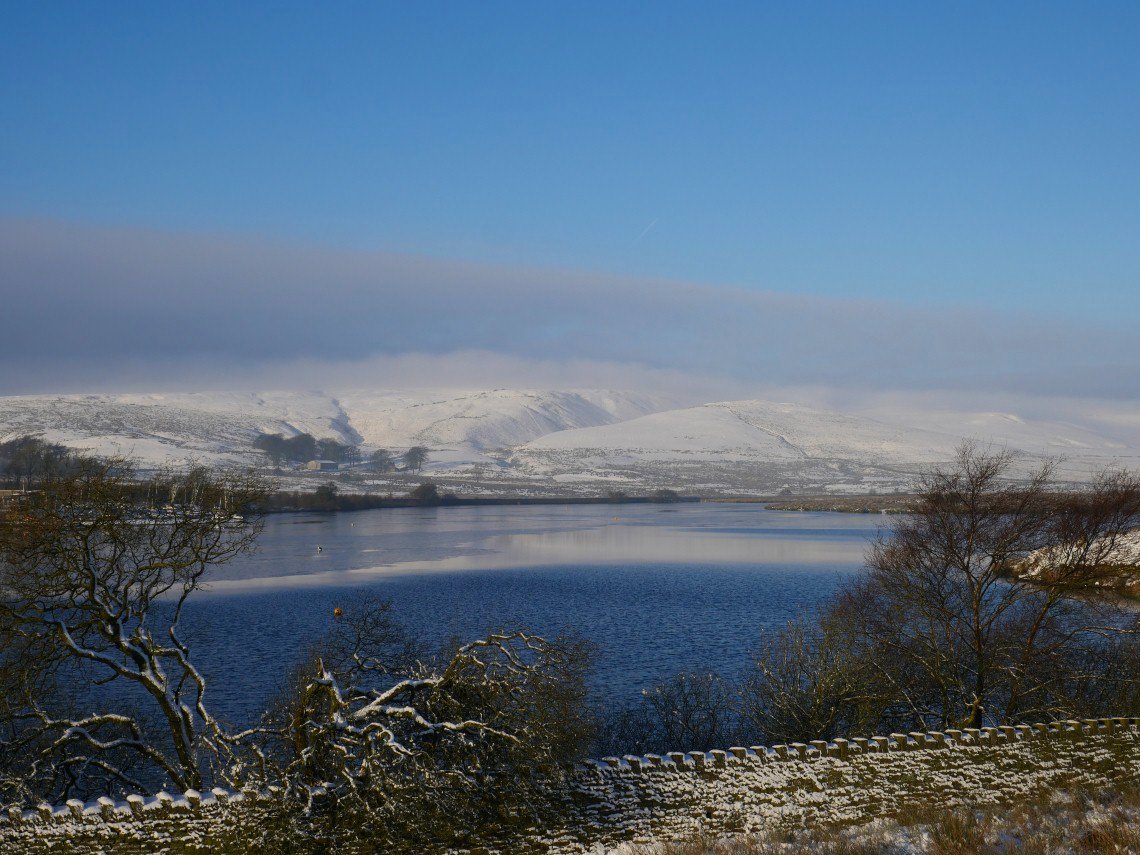 Across the reservoir Spitler's Edge looks very nice in it's winter coat.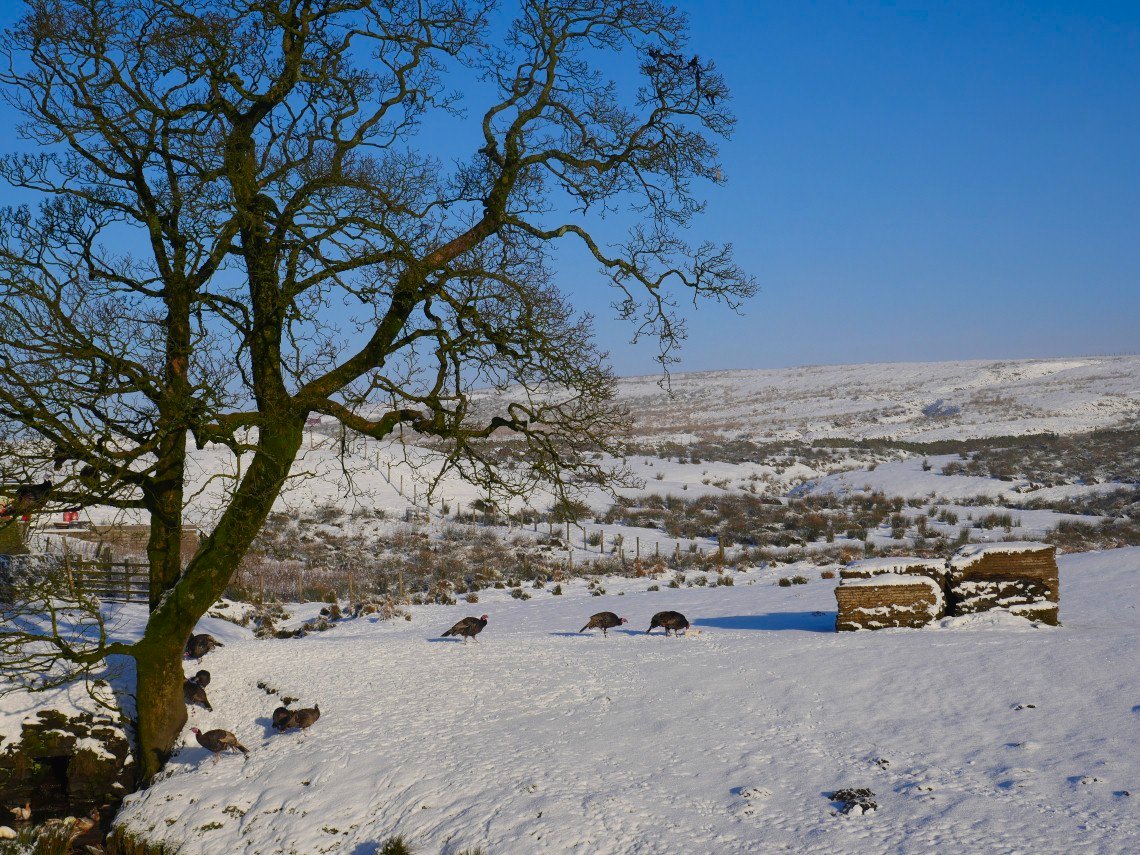 Leftover Turkeys at Higher Pasture House.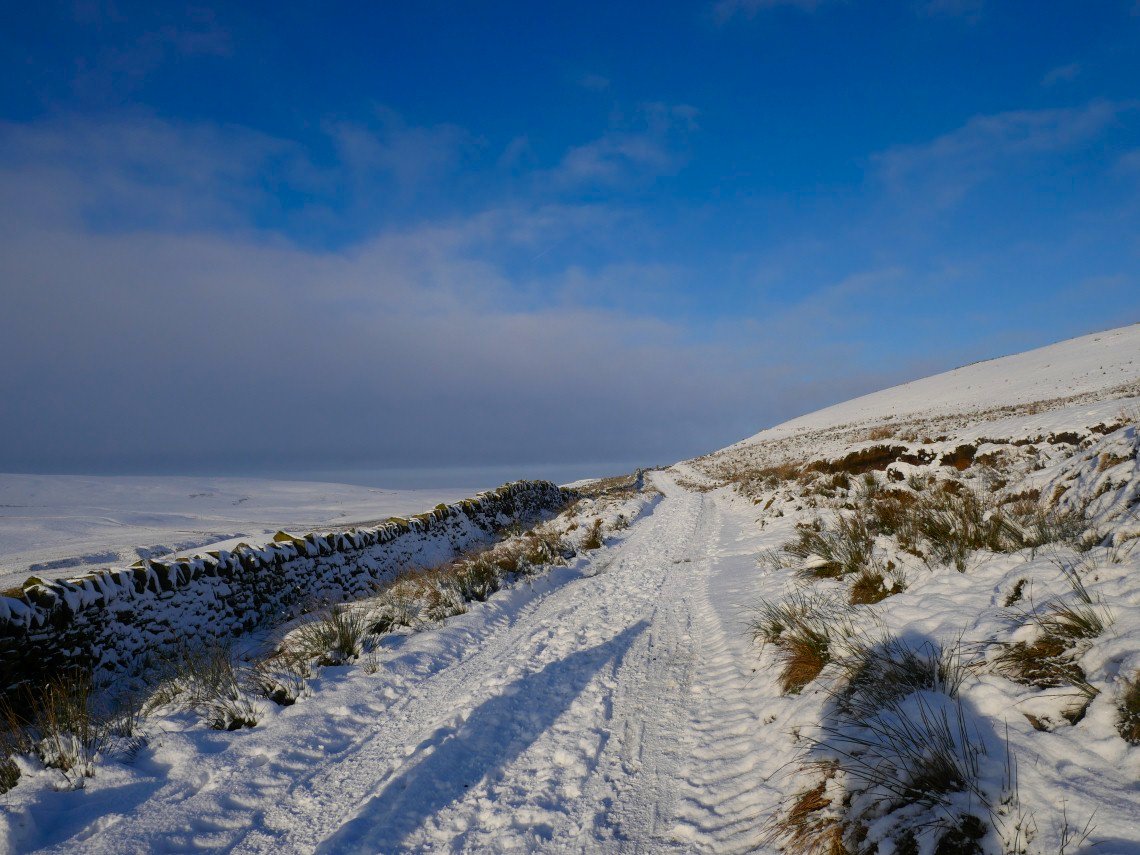 Heading along Catherine Edge, which by coincidence was the name of one of my school teachers :-)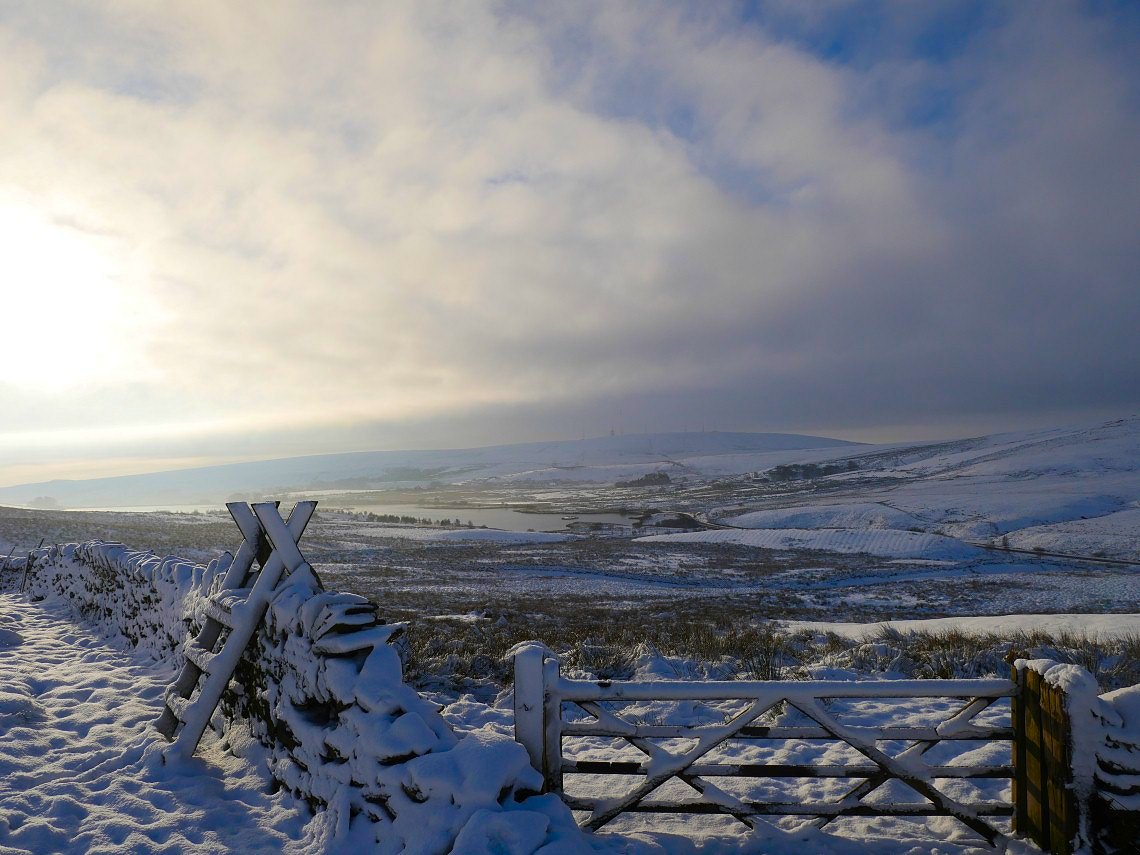 The view back to Winter Hill from Catherine Edge.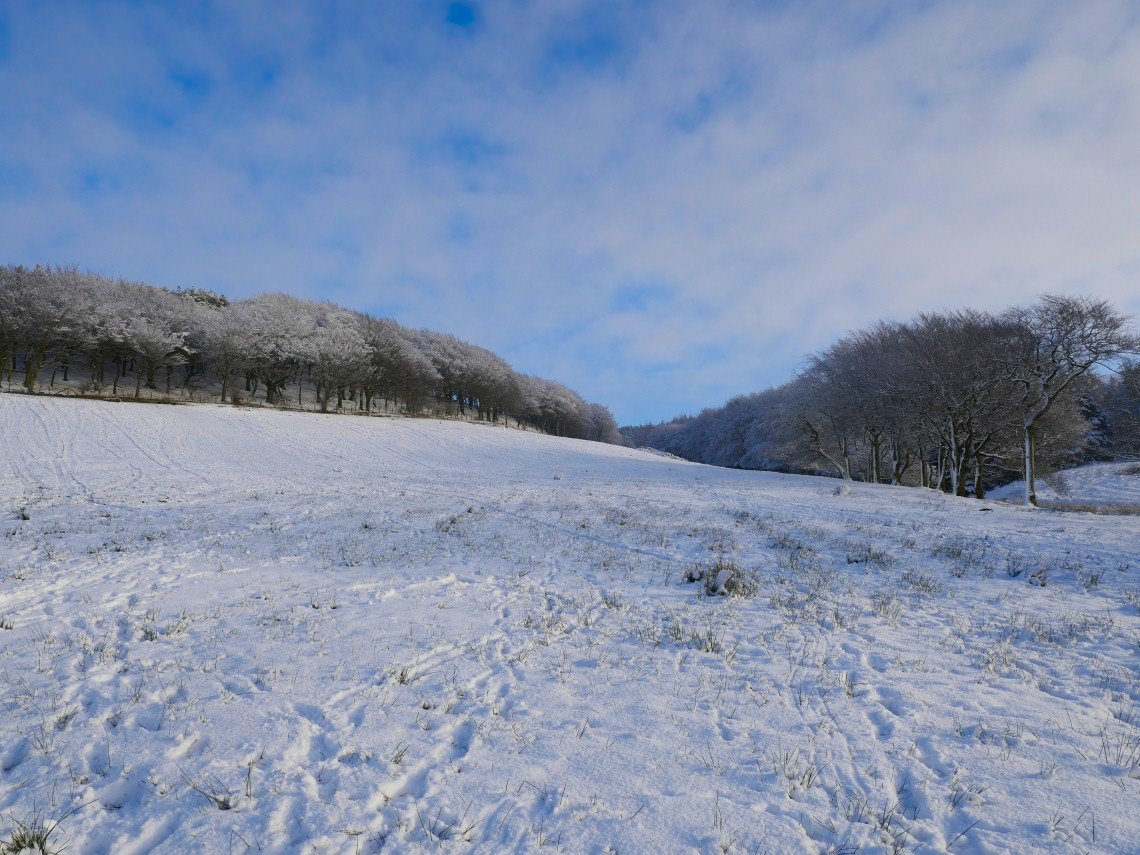 Plenty of people had been sledging on the hill below Conyries Plantation.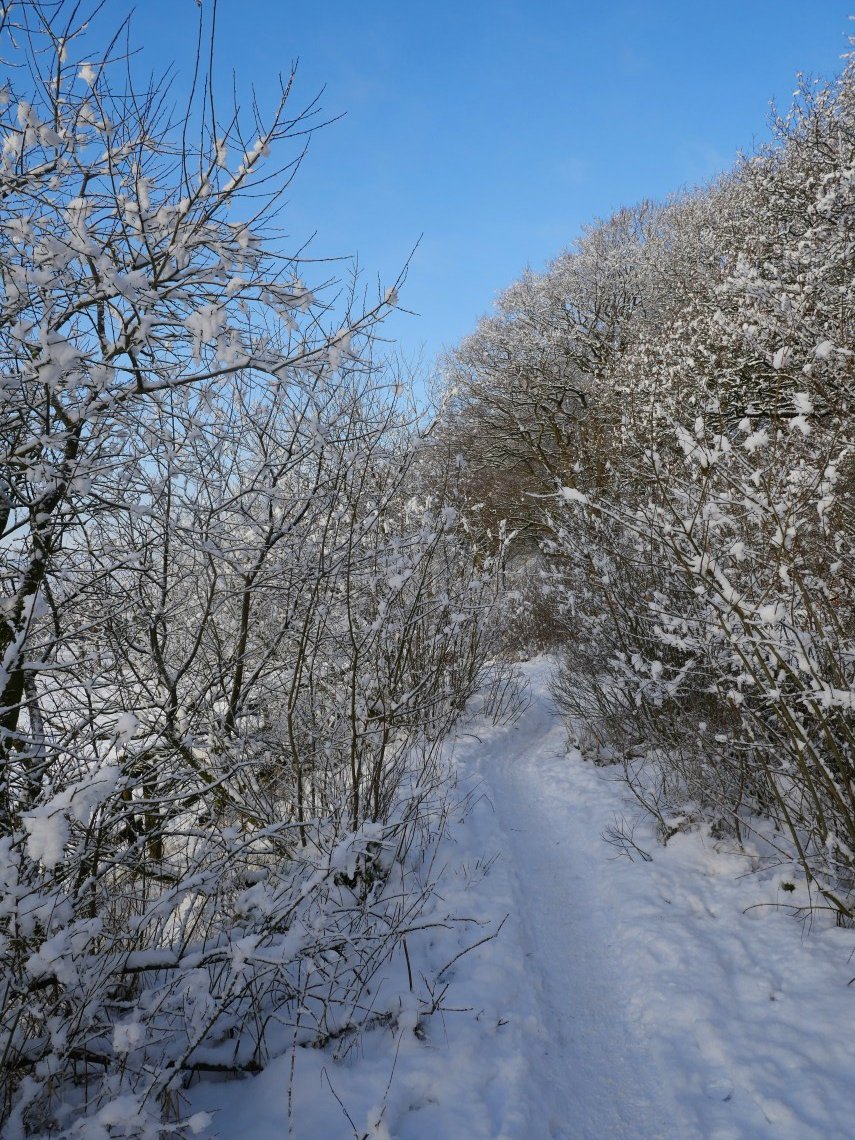 The snow on the trees by the narrow path to Hollingshead hall was so soft and fluffy it reminded us of candy floss.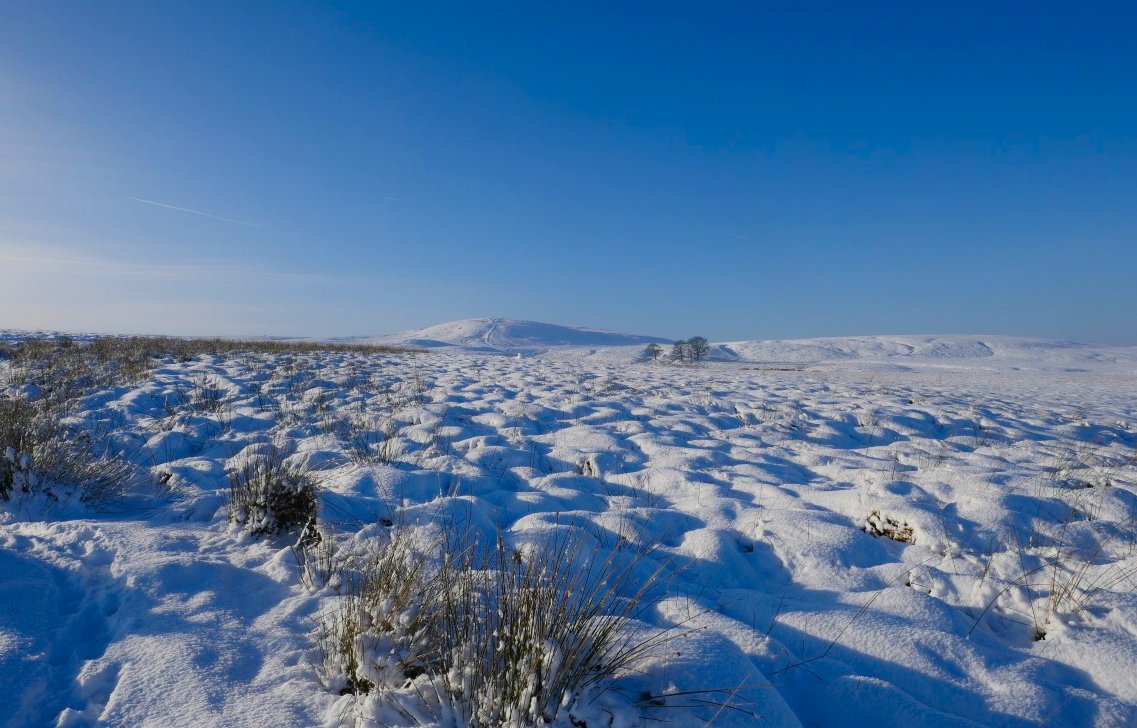 Heading for Great Hill, we diverted off the main path to have our sandwiches at the ruins of Pimms farm which is by the trees.
.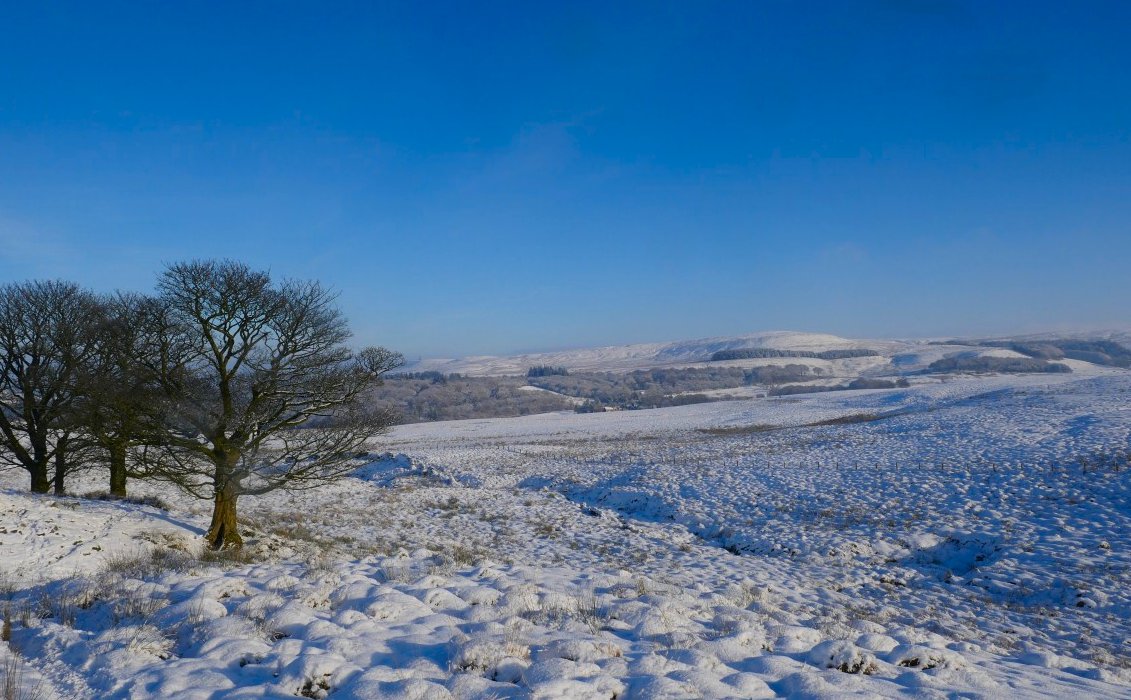 looking back to Darwen Moor from Pimms.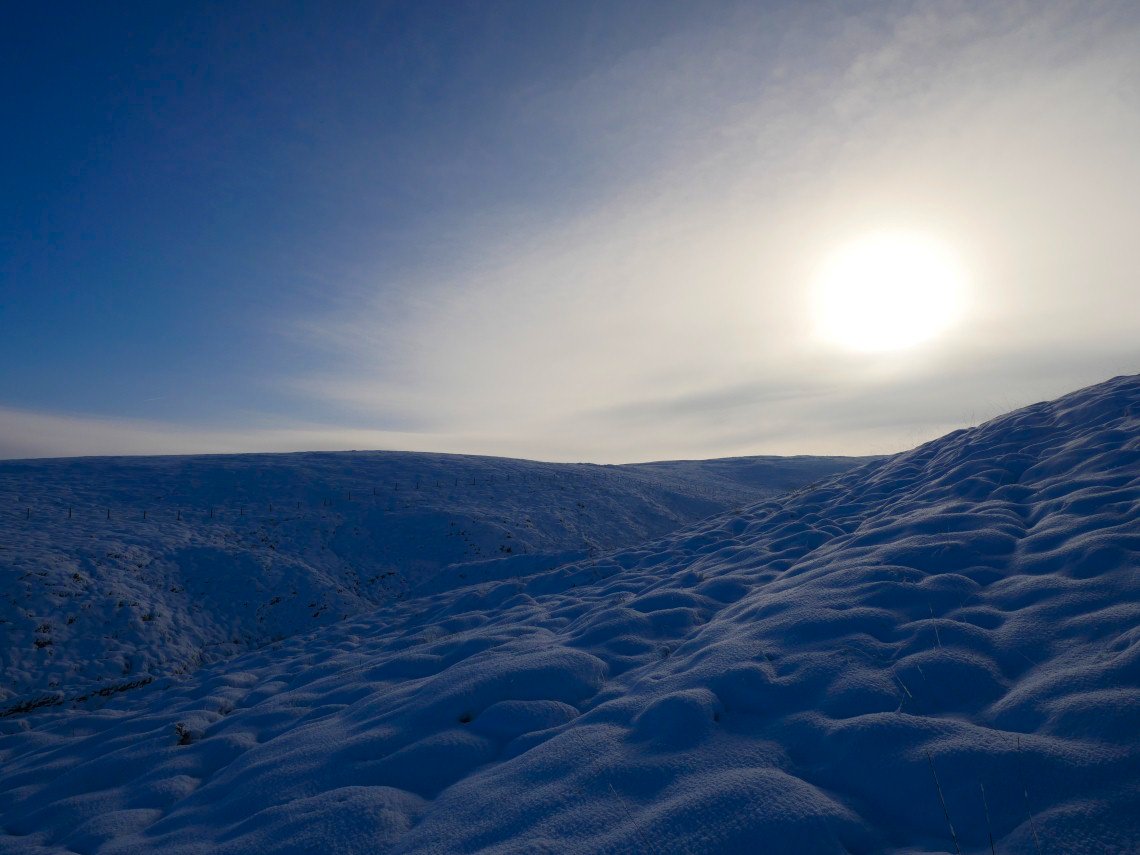 The low winter sun looks great on the snow covered tussocks.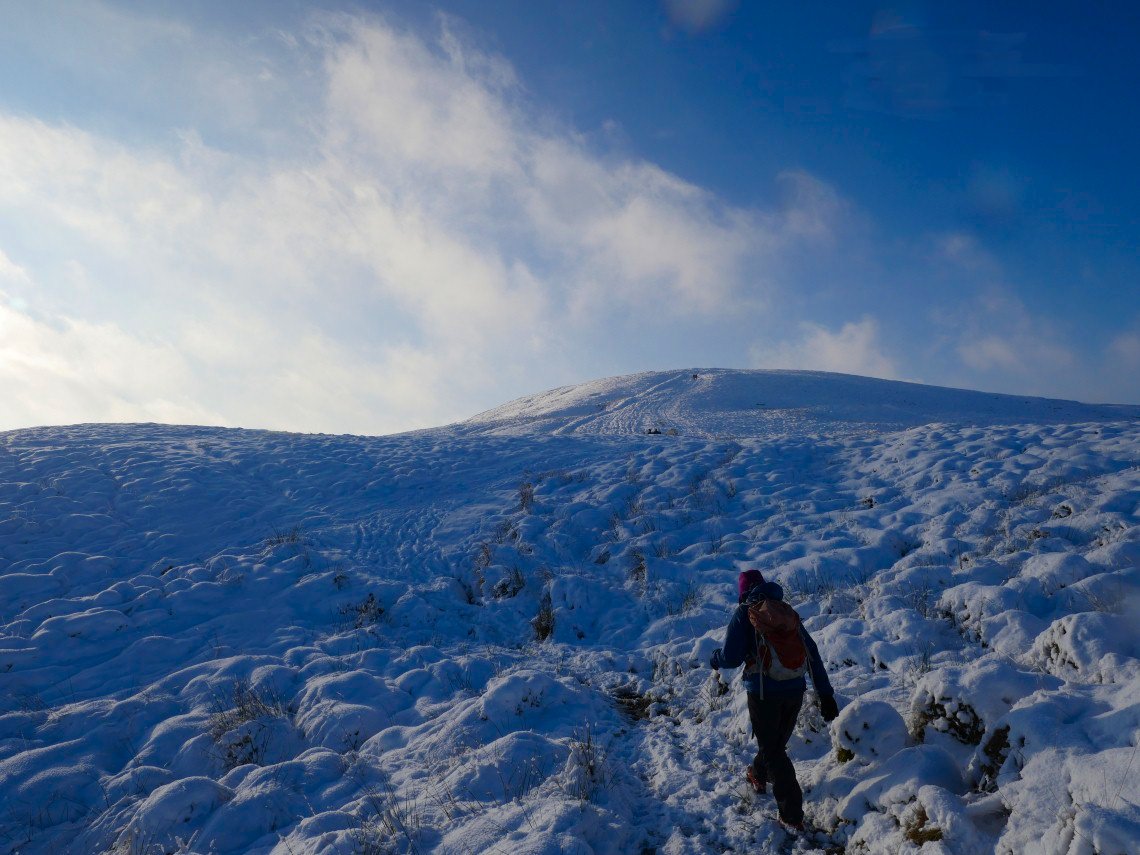 Sandwiches eaten we start on the last little climb to Great Hill.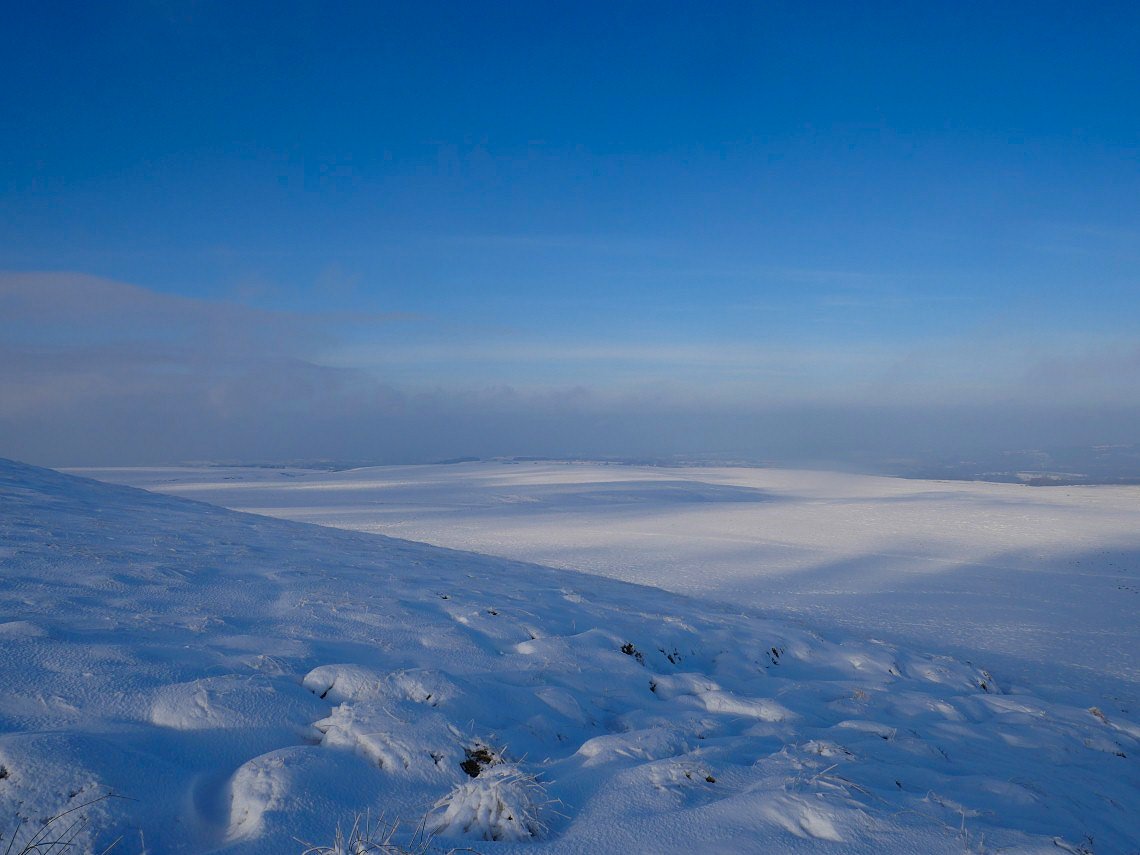 On the climb an archetypical Lancashire comedian greeted my with " alreet cocker, we in thArctic yet ?" This Looking north across the frozen wastes to ..er.. Preston..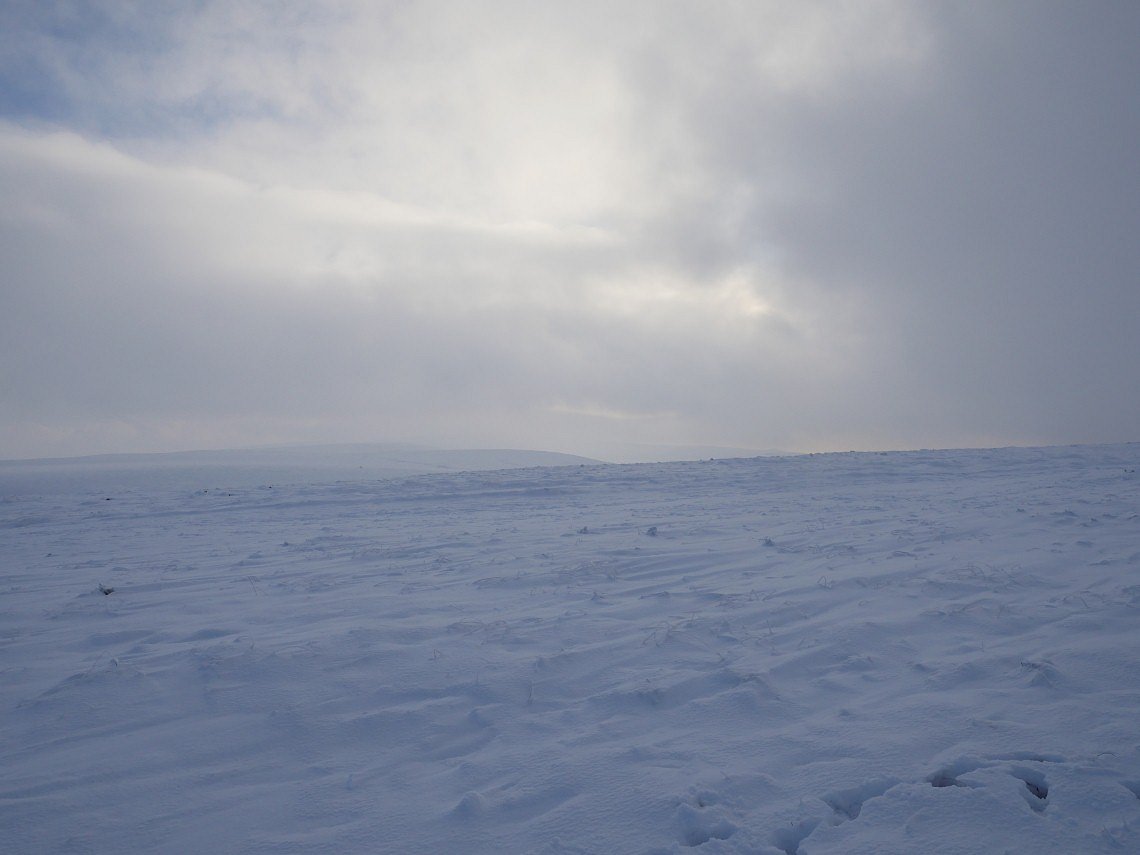 Although if you were blindfolded and dropped here you wouldn't think you were on the Lancashire moorland 1200ft above sea level and about a mile from a main road.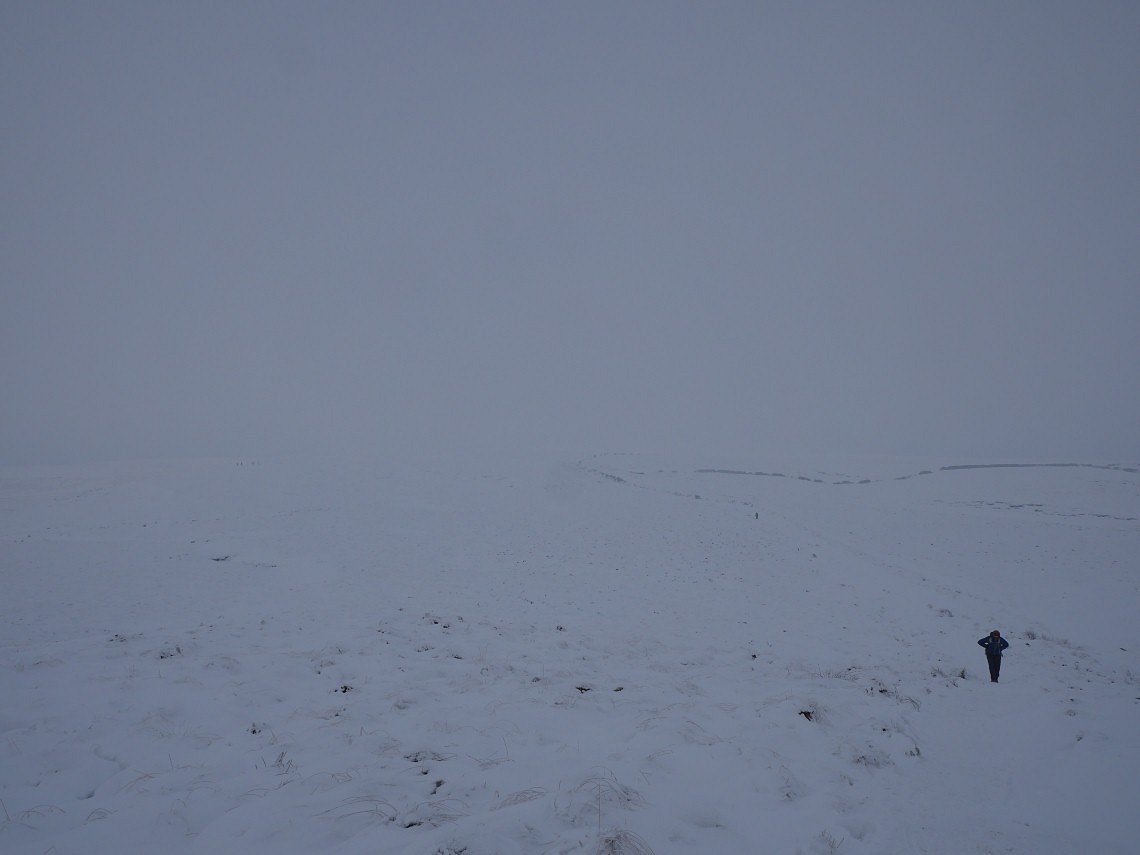 We have lost the sun now and it was an eerie walk across the moorland in absolute silence. Fortunately the slab path could still be followed.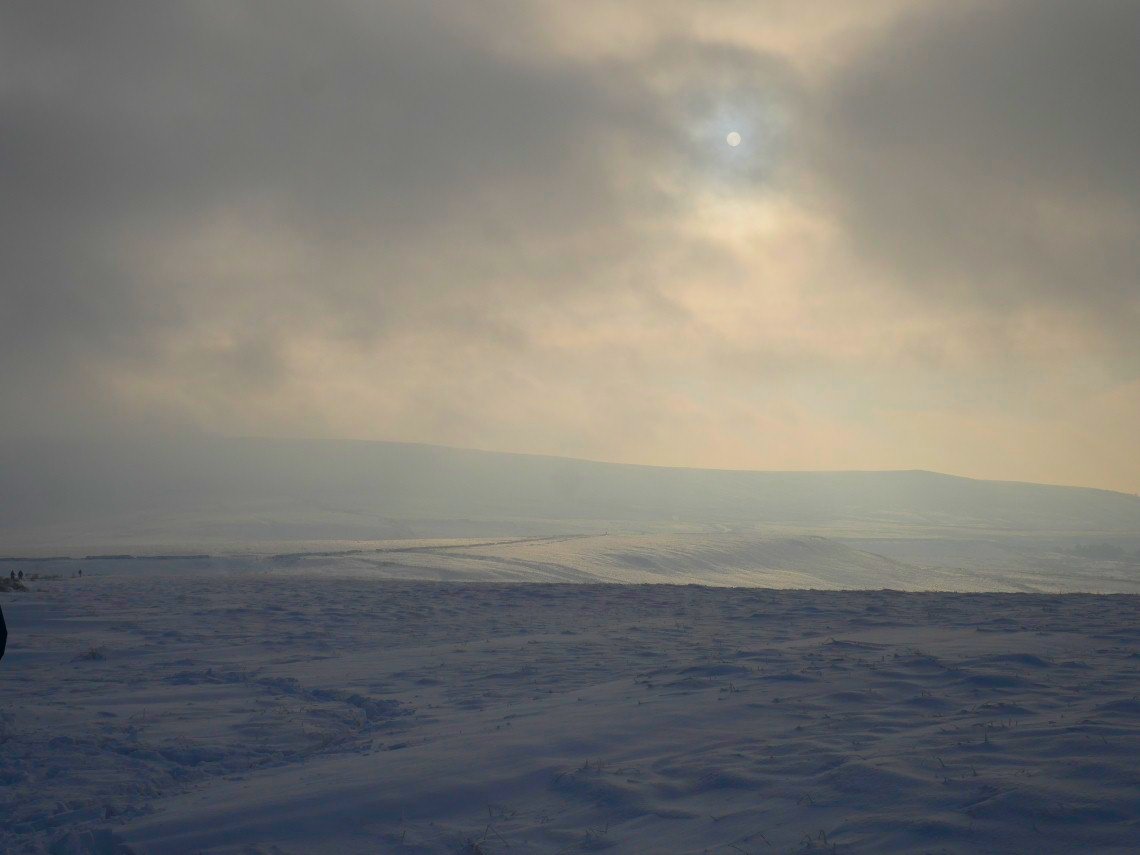 The sun did try to make a comeback for a few minutes.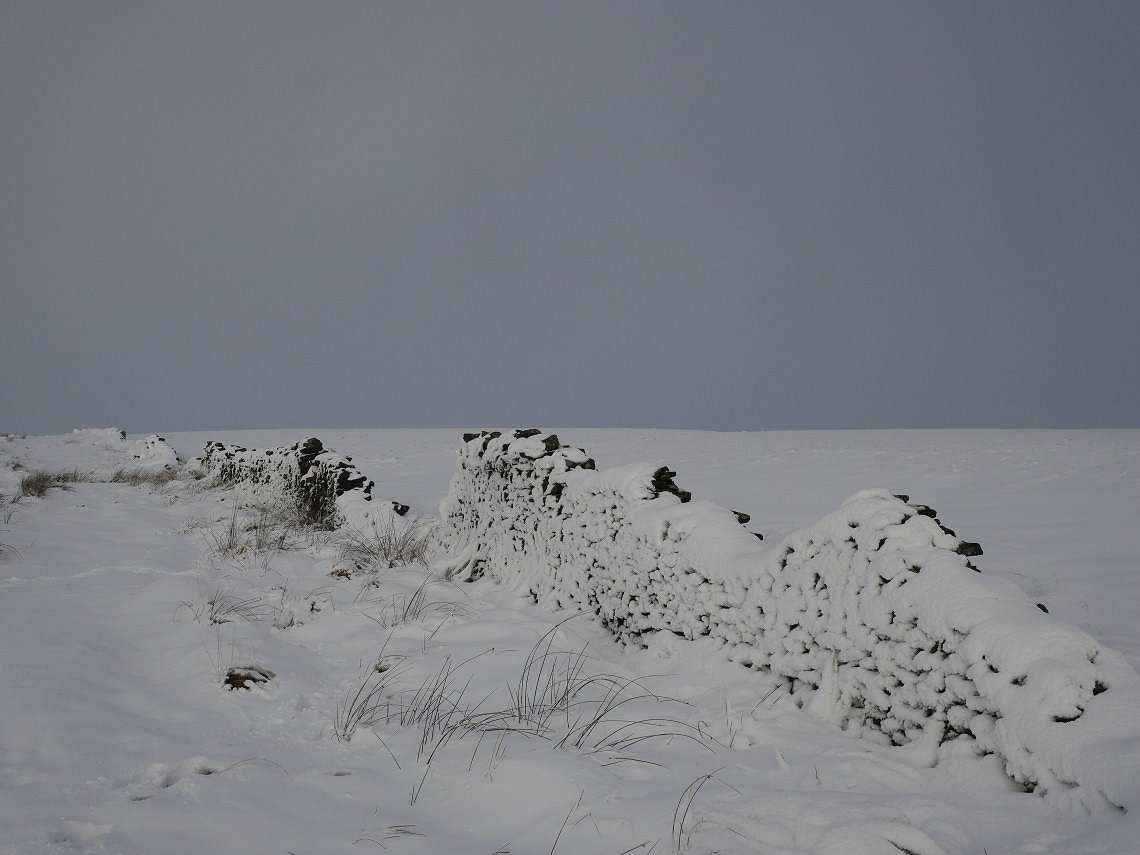 Snowy wall by the path.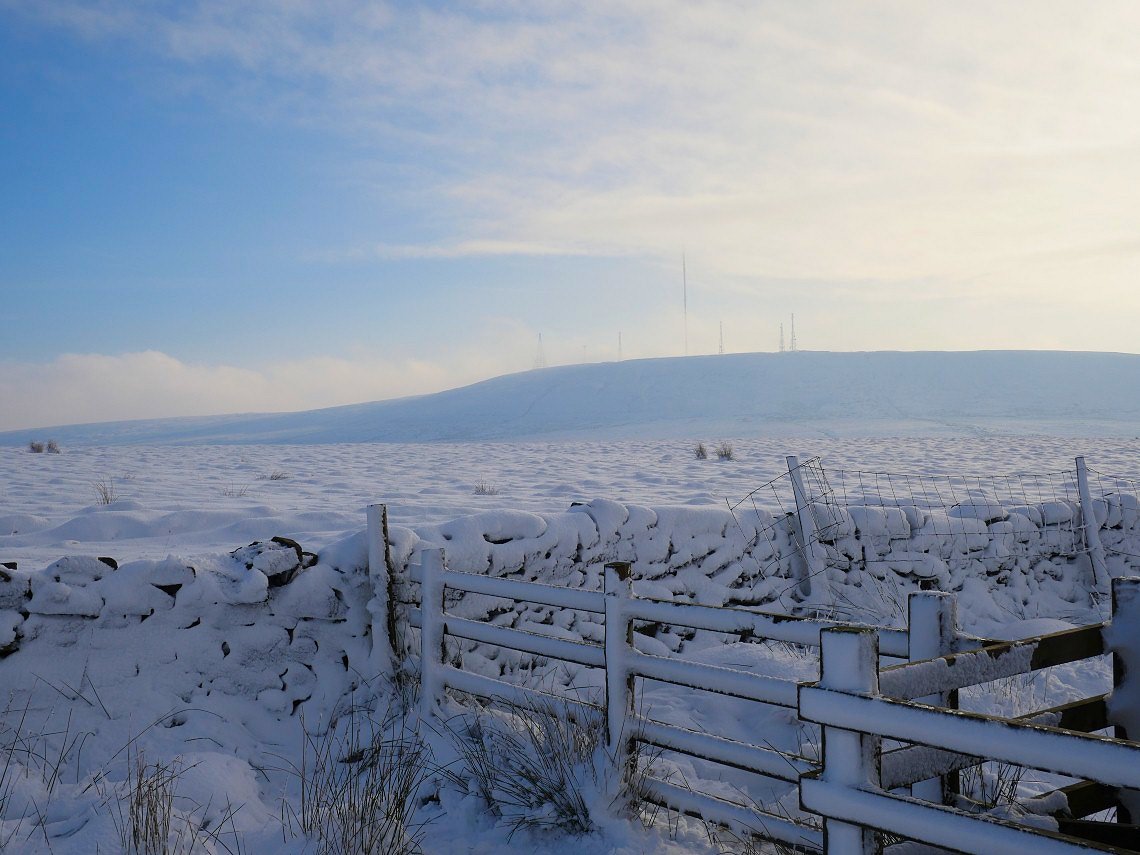 Winter Hill did clear for a few minutes but as we reached Rivington road the day became a lot duller.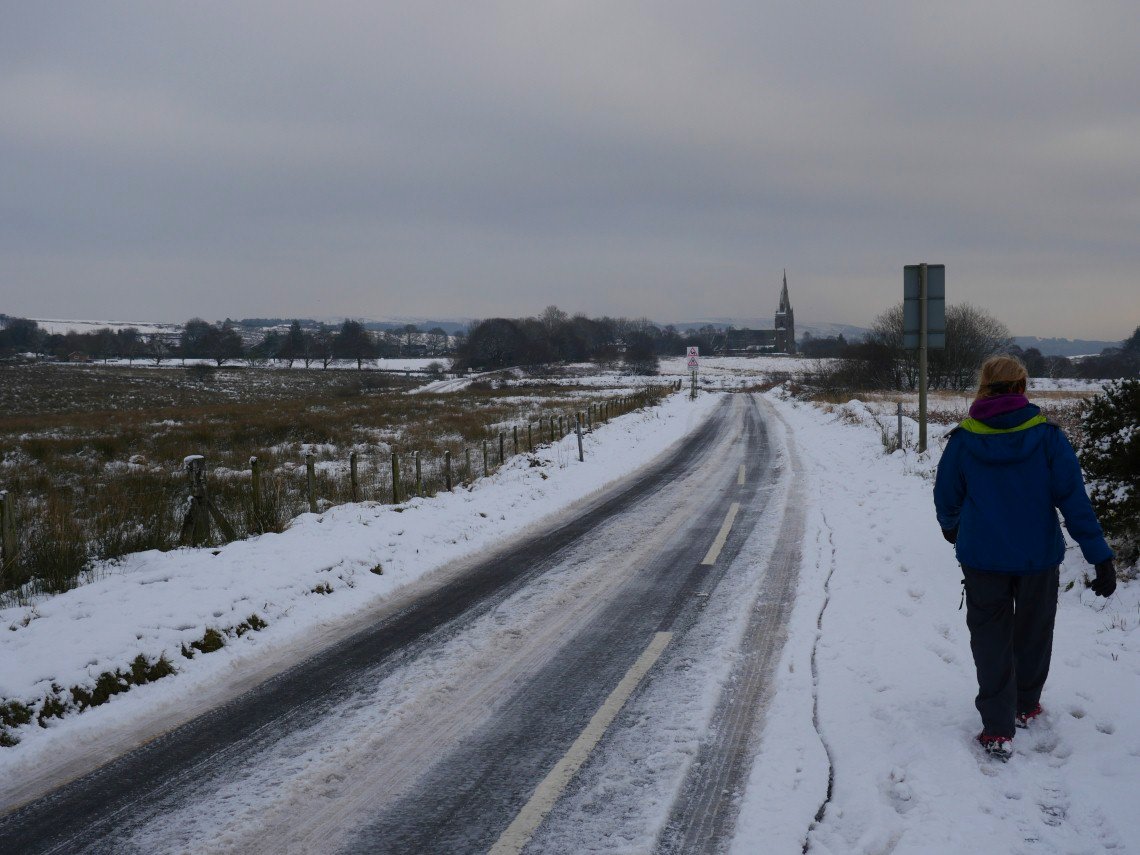 The road has been closed to traffic ( although it looks like some people have ignored the closure ) so just for the novelty we walked on it back down the hill to Belmont ( it's much too dangerous to do this when it's open )