WWW.KARLSWALKS.CO.UK
PICTURES AND TRIP REPORTS FROM MY WALKS IN THE ENGLISH LAKE DISTRICT
---
E-mail - karl@karlswalks.co.uk
Around Turton Moor to Cartridge Hill and back
24th January 2021
Route. Home -Grindle End - Owshaw Clough Belmont Reservoir - Catherine Edge - Lyons Den - Cartridge Hill - Darwen moor - Home ( about 10 miles)
Another fresh fall of snow this weekend and although we had day without the bright sunshine of the week before it stayed dry and the sky was an interesting colour all day.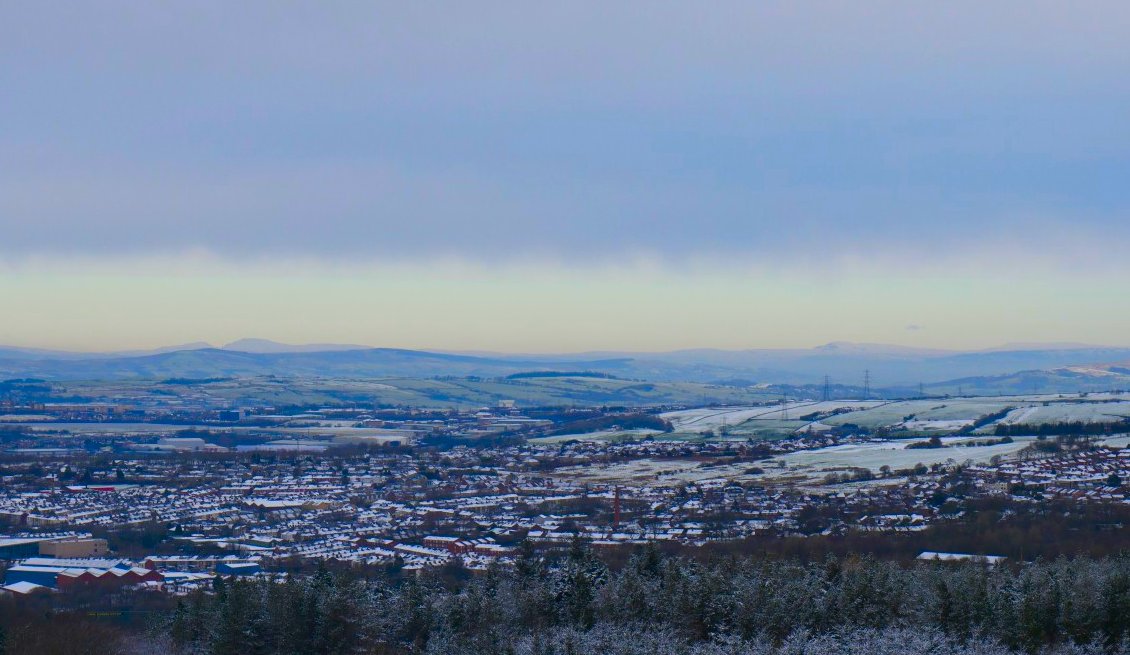 Ingleborough on the left and Pen-y-Ghent on the right seen across the snowy rooftops of Darwen. This is the first time I'd been this way since lockdown one in the spring.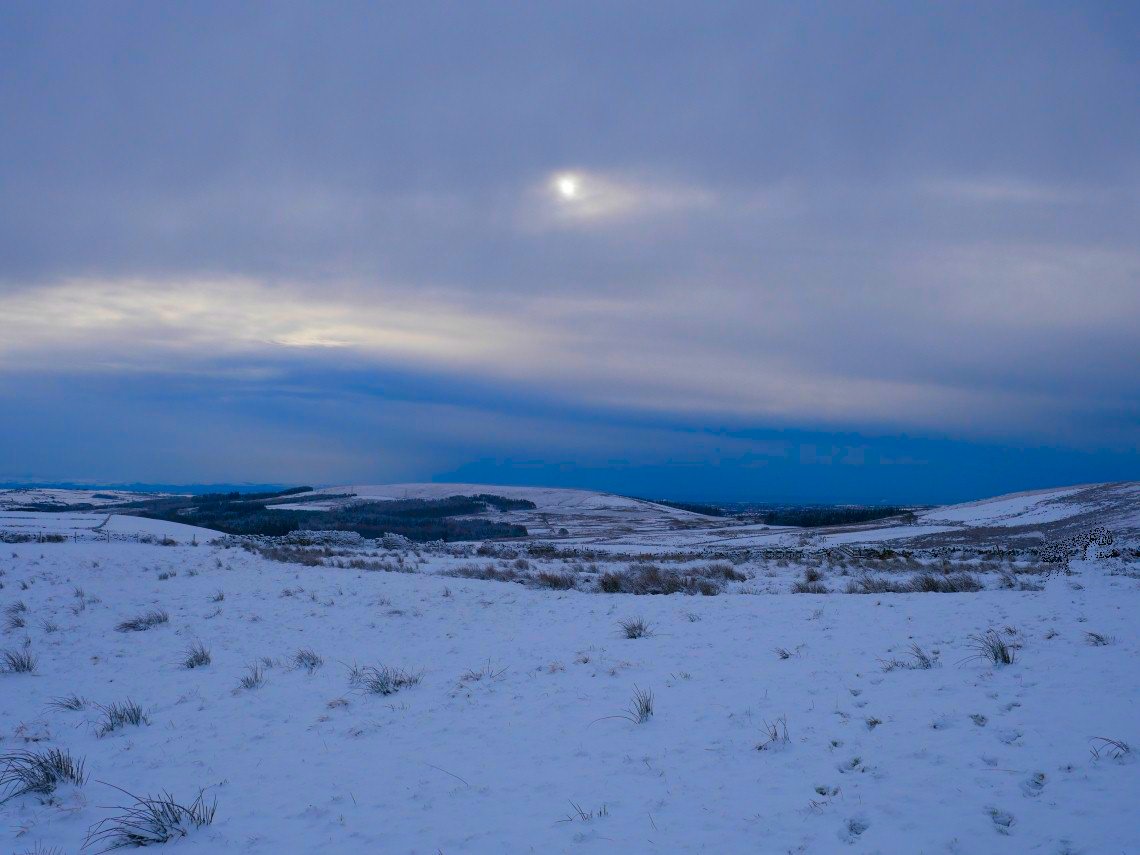 Looking south to Turton Heights.
The rickety bridge across the leat seemed more rickety than in the spring..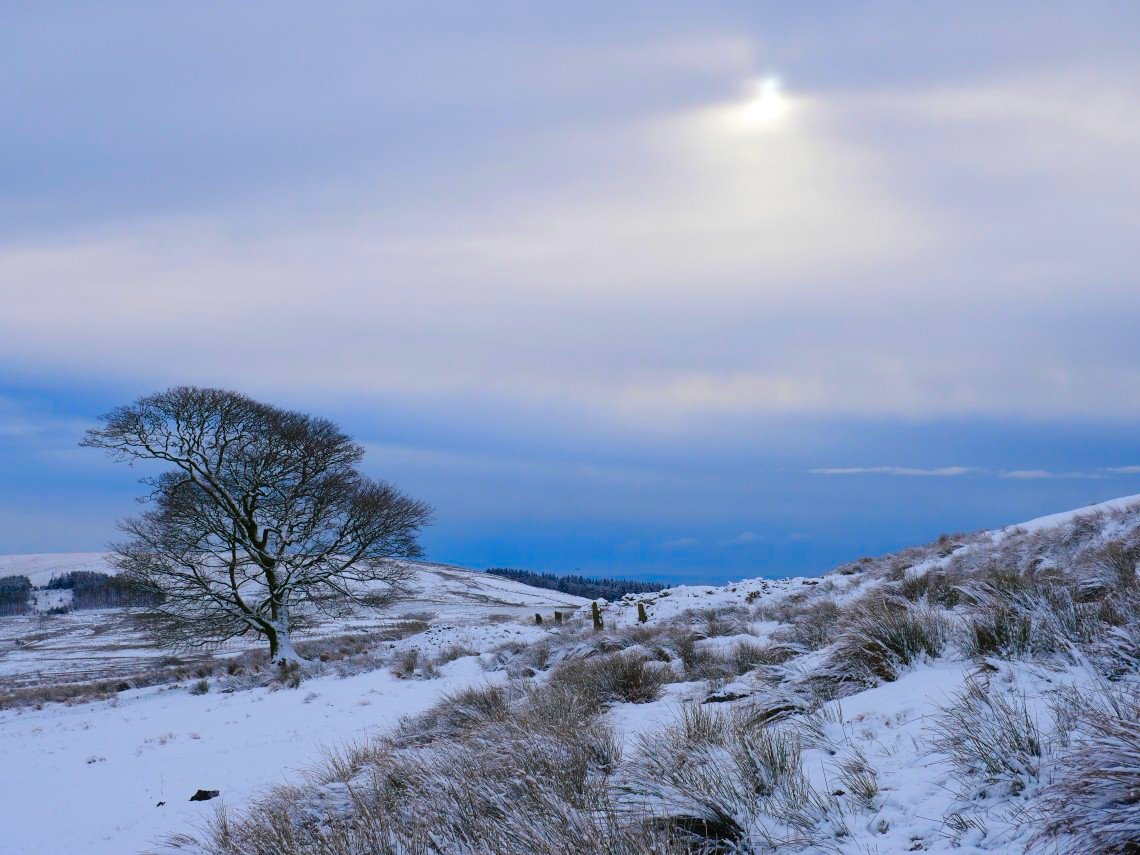 The ruins of Whewell's farm..
After crossing the very boggy ( and not fully frozen ) ground before and after Owshaw Clough I arrived at Belmont and met Sue.
Belmont Reservoir dam.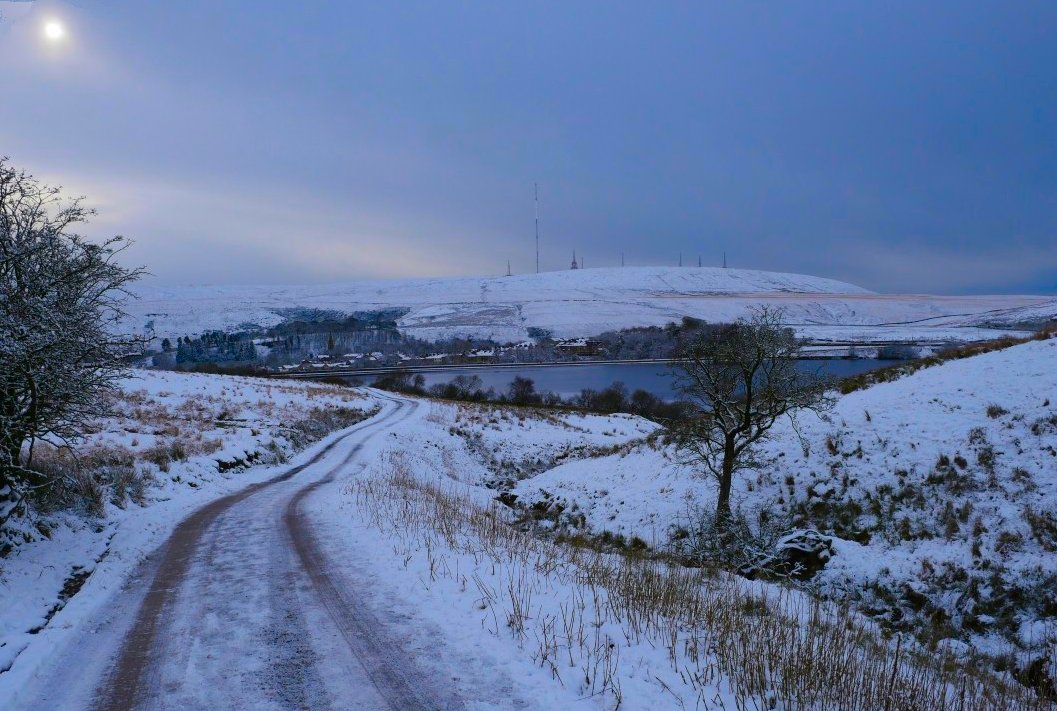 We needed our micro-spikes as the access road to Lower Pasture farm was treacherous.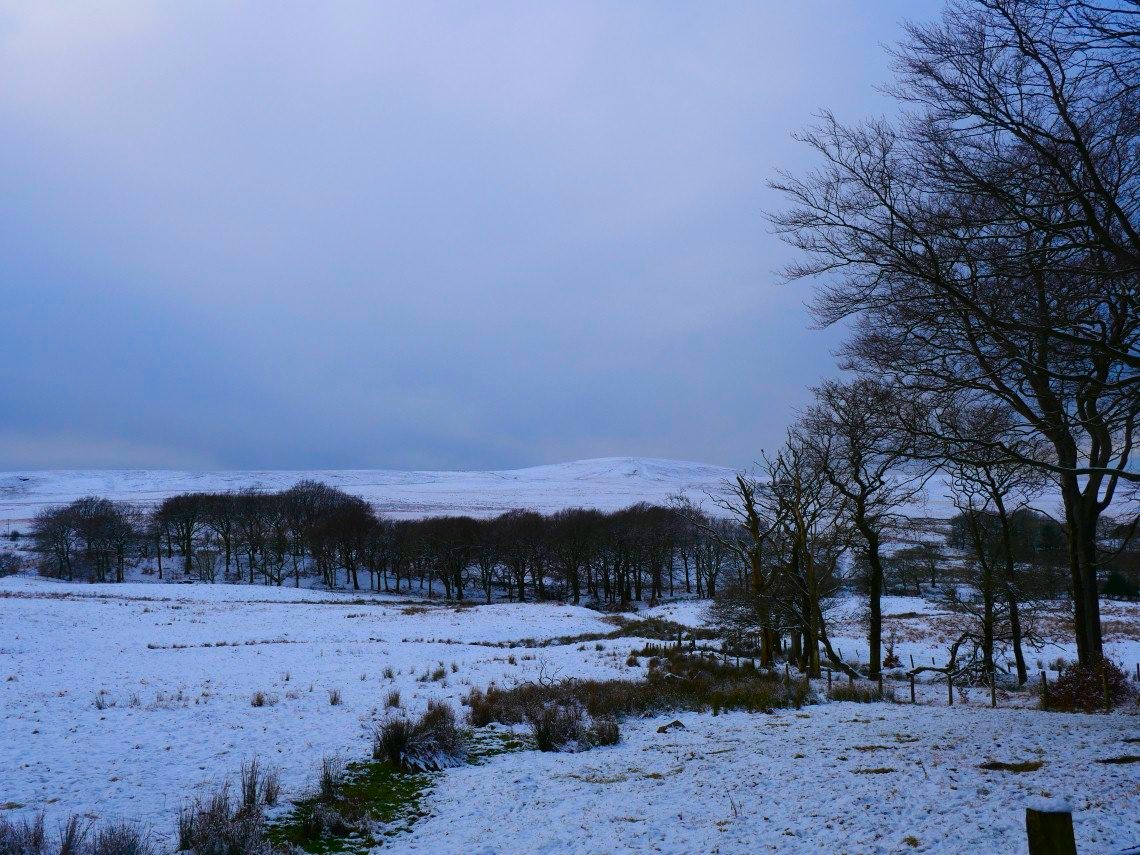 As was Catherine Edge. We reached the ruins of Hollingshead Hall without any accidents. This is looking across to Great Hill.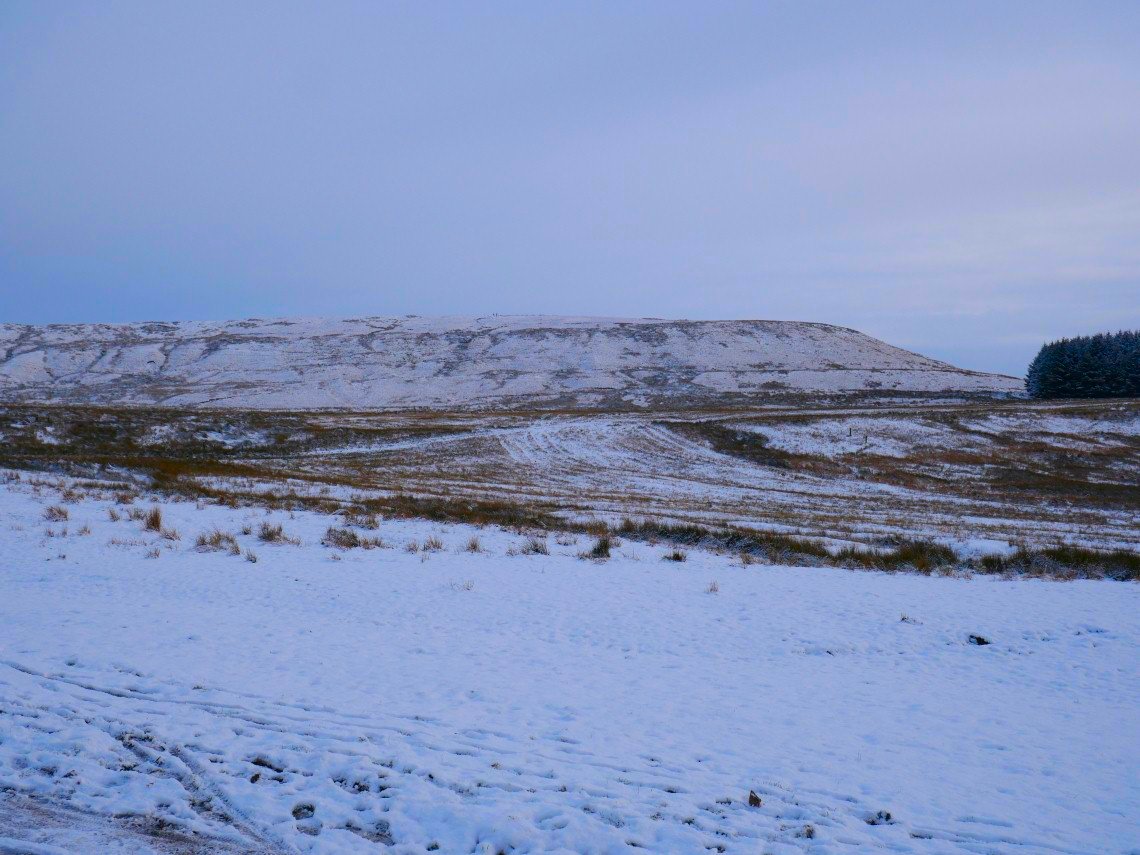 We headed up through Lyons Den to Cartridge Hill.
.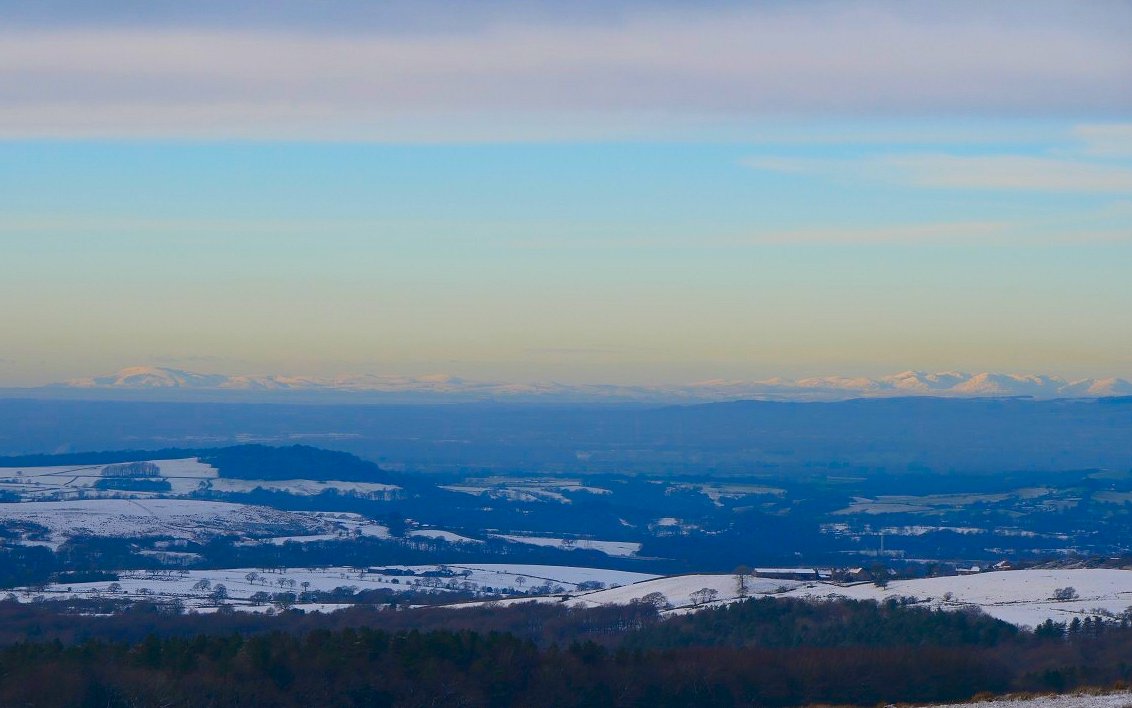 From where we had a view of the Lakeland Fells.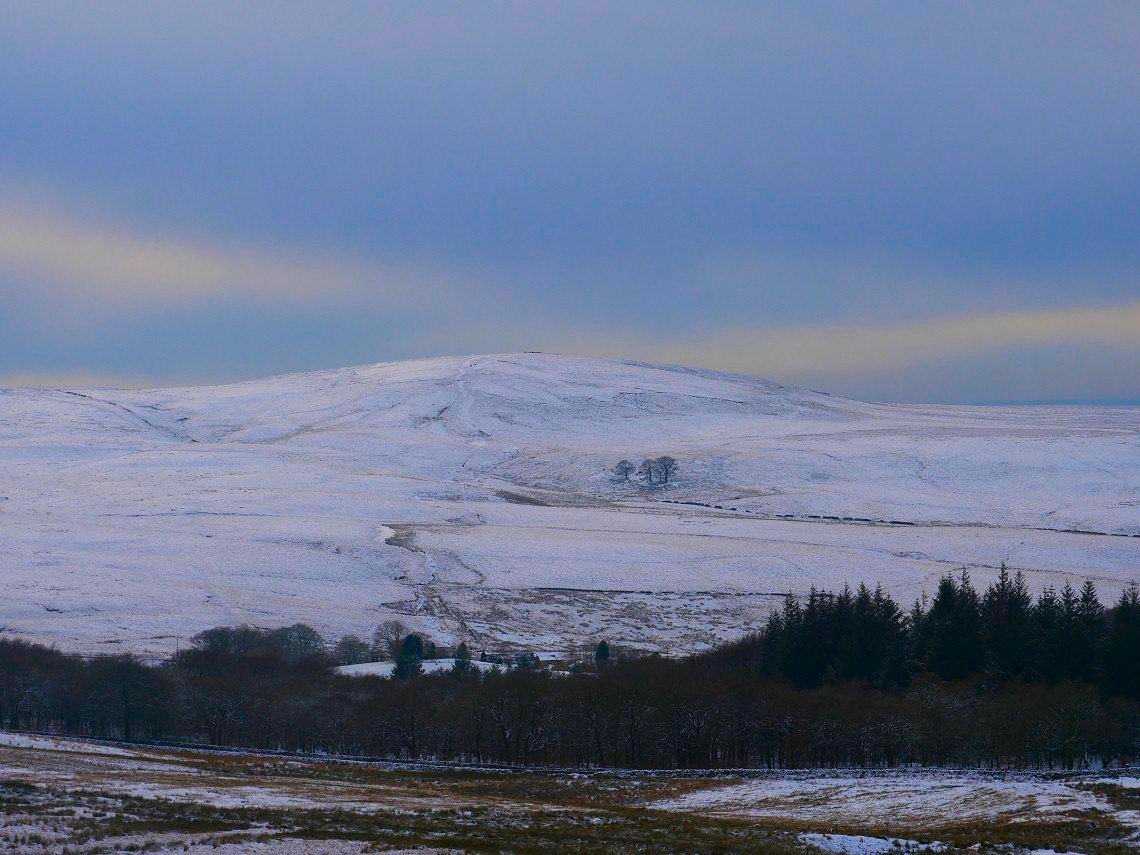 And a wider view of Great Hill Last weeks lunch spot, Pimms is in the trees just below Great Hill.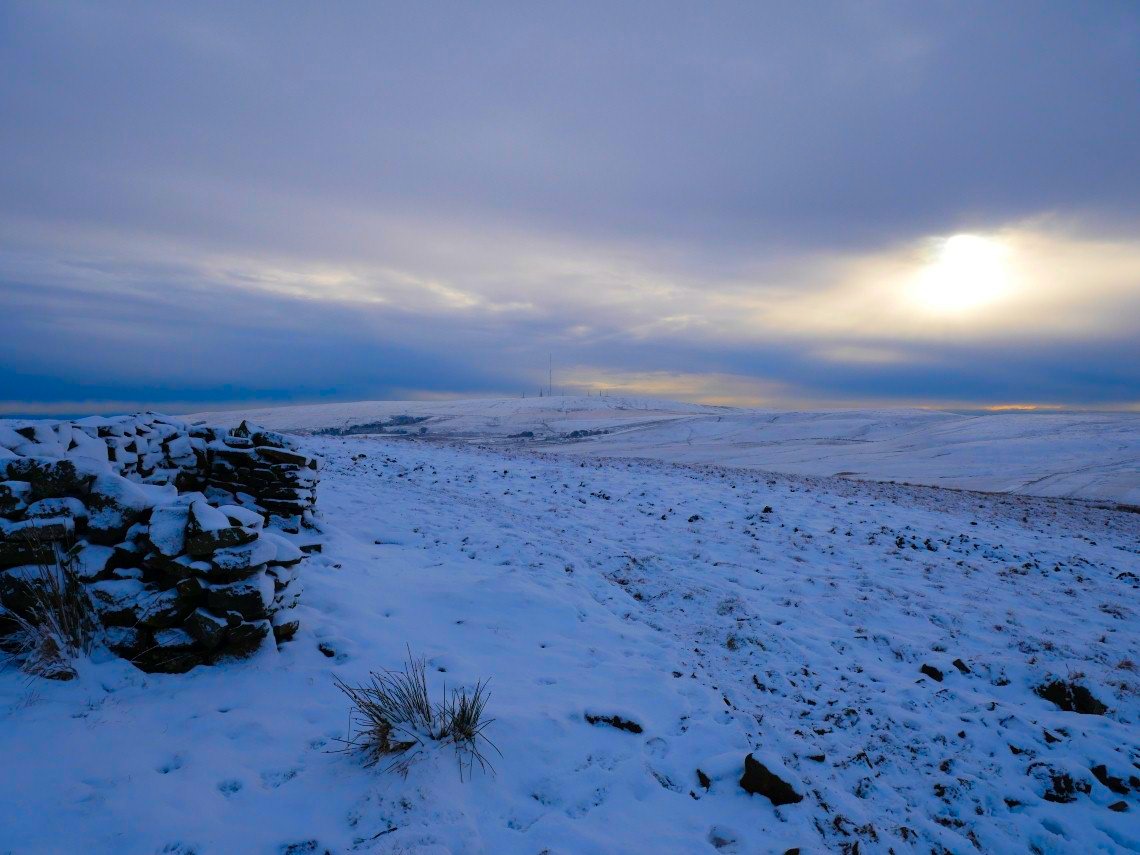 Winter Hill seen from the wind shelter on Cartridge Hill.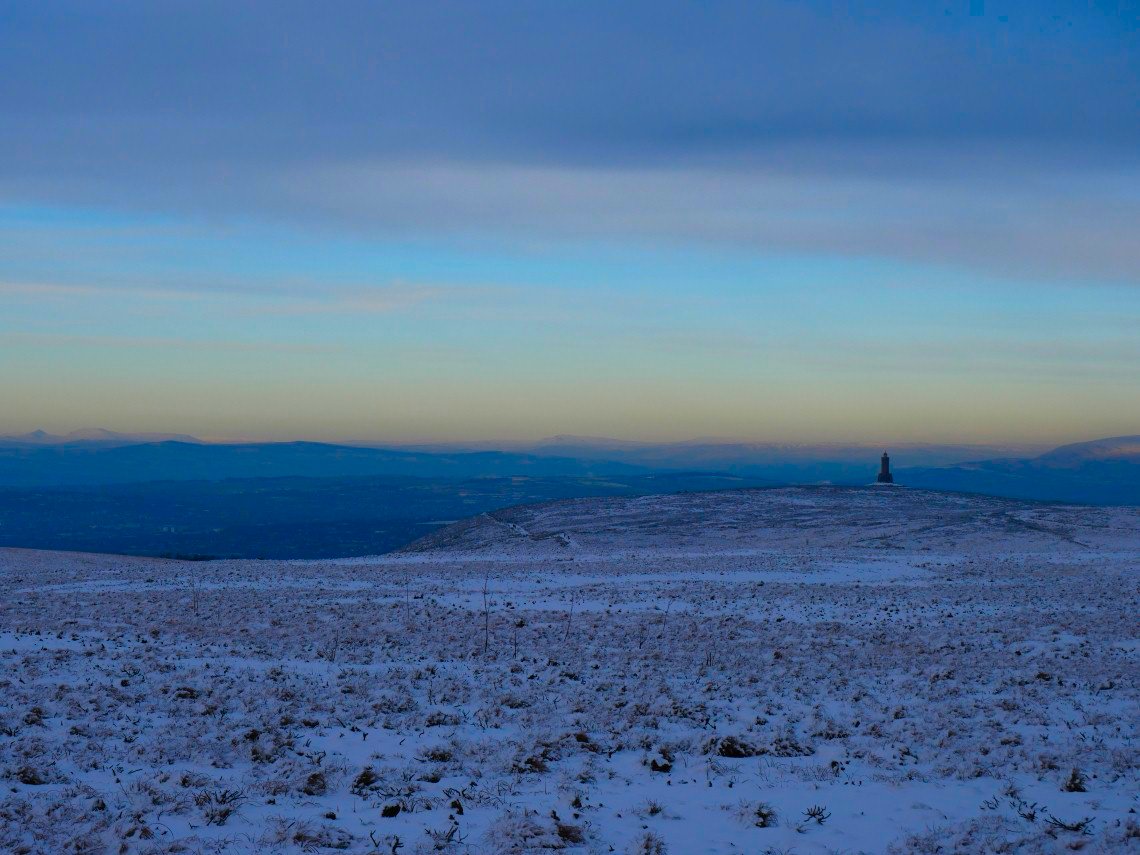 Ingleborough and Pen-y-Ghent again as well as Darwen Tower.
.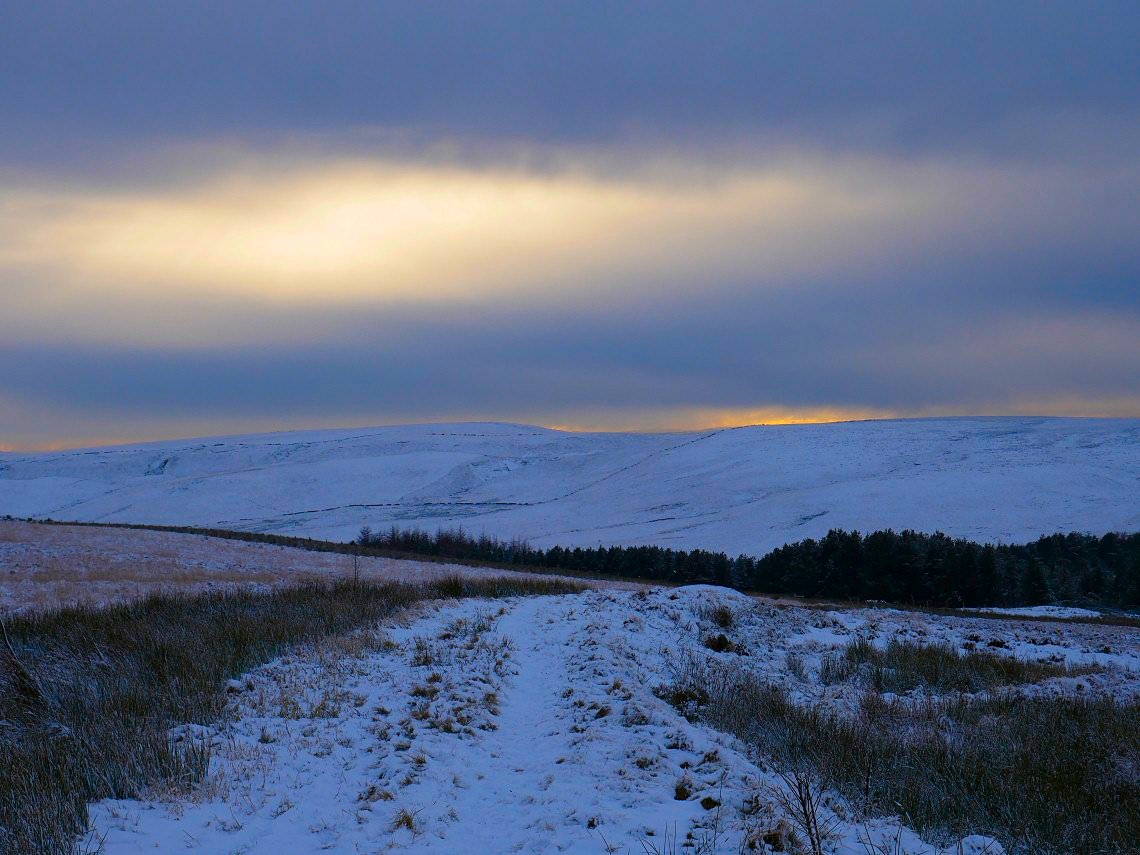 Winter skies over Spitlers Edge.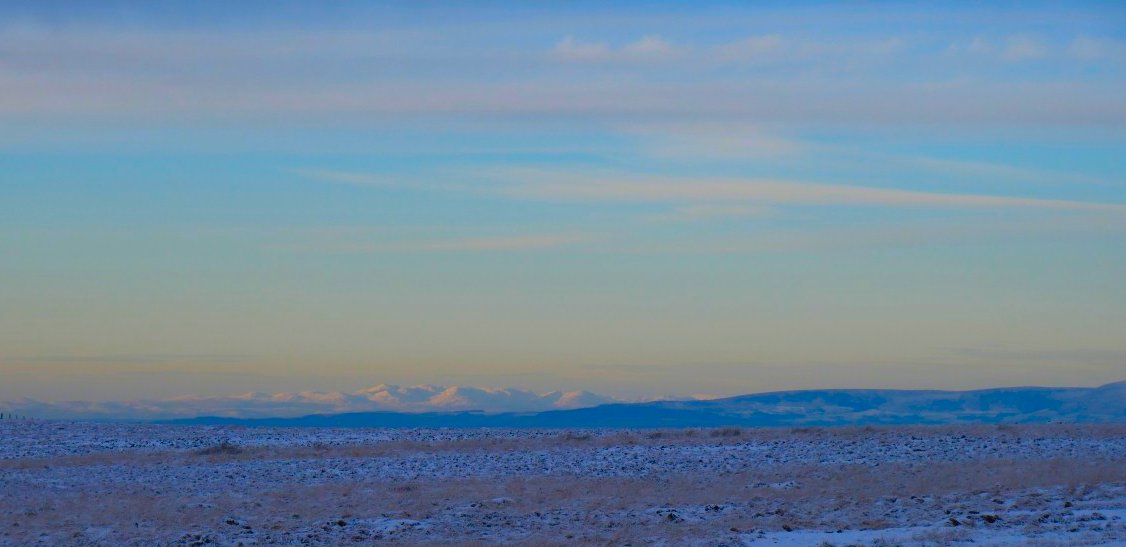 A last look to Lakeland as we head back.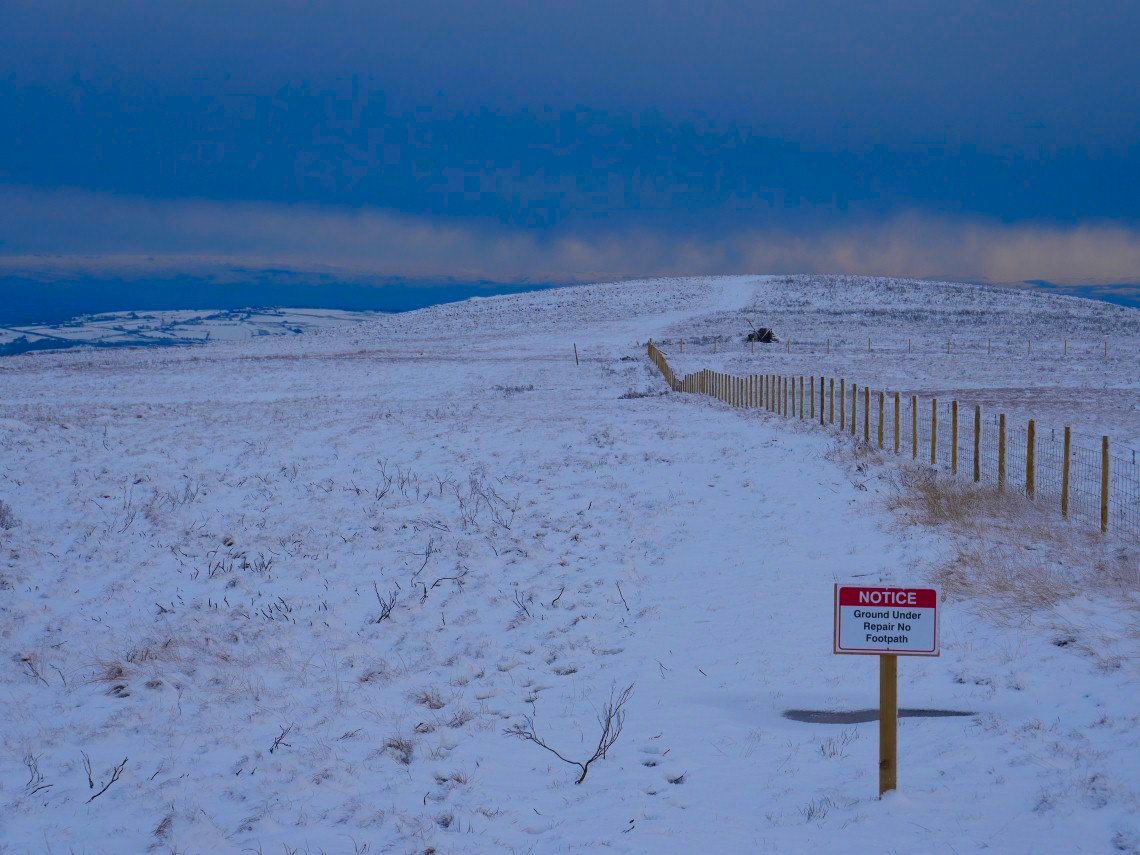 I normally take this short cut over Brown Lowe but today I had to divert the slightly longer way.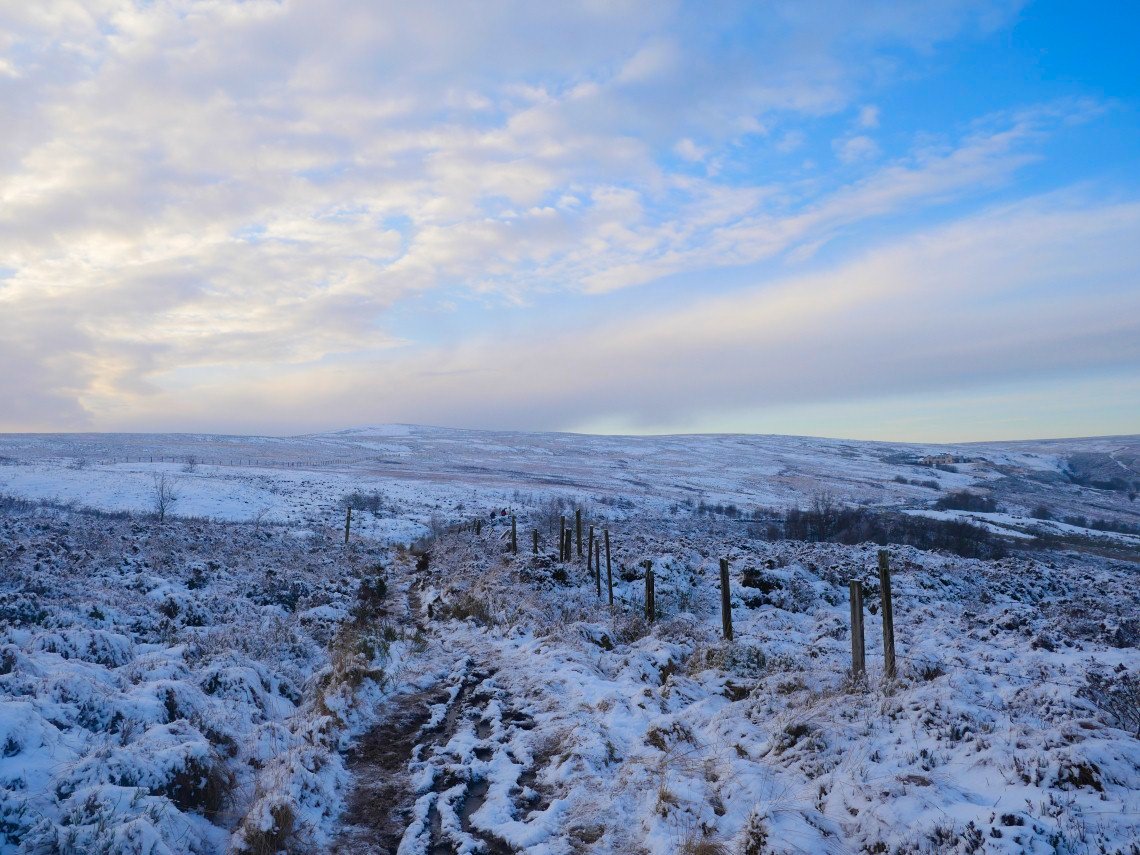 Brown Lowe from the other side on the very squelchy path home.