WWW.KARLSWALKS.CO.UK
PICTURES AND TRIP REPORTS FROM MY WALKS IN THE ENGLISH LAKE DISTRICT
---
Langdale Pikes
19th January 2020
Route. - Sticklebarn - Miller Crag - Stickle Tarn - Pavey Ark north rake - Pavey Ark - Thunacar Knott - Harrison Stickle - Pike of Stickle - Loft Crag - Mark Gate - Sticklebarn ( about 5 miles 2500ft ascent)
A classic Lakeland walk today.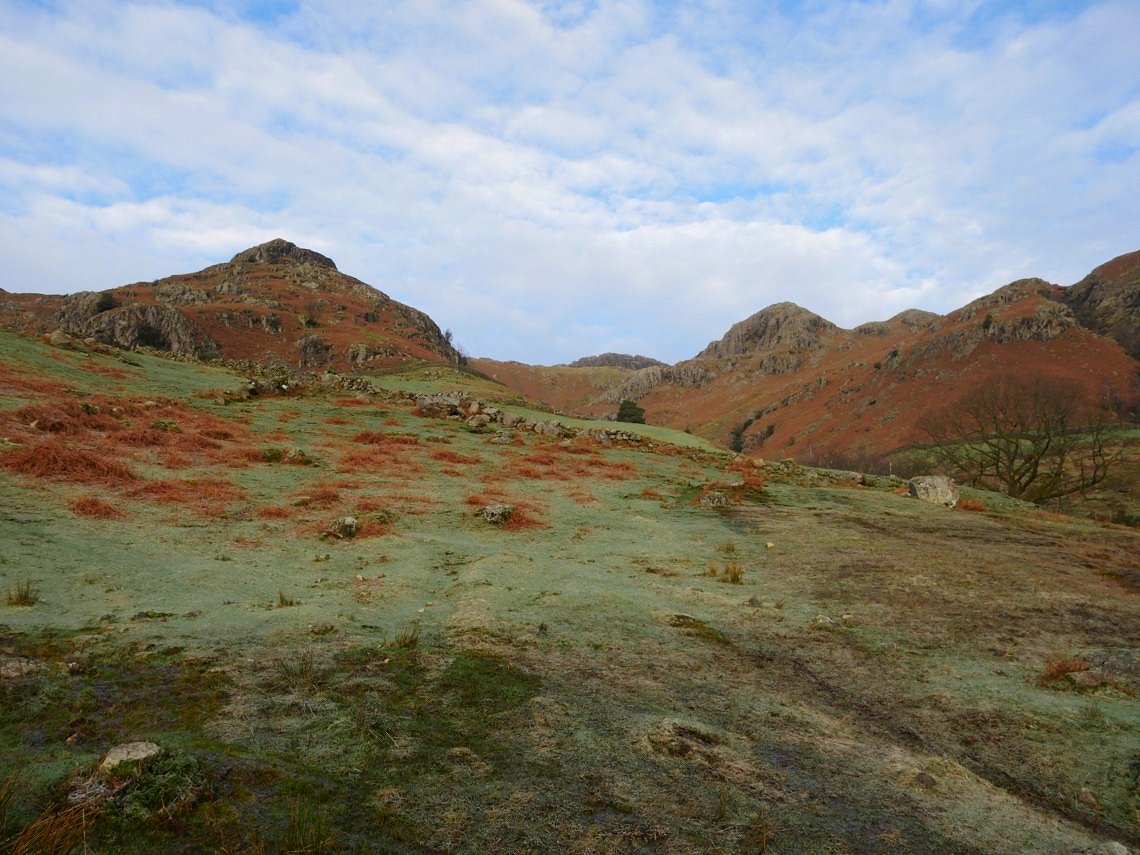 A cold but bright morning as we make our way up the path on the west side of Stickle Ghyll.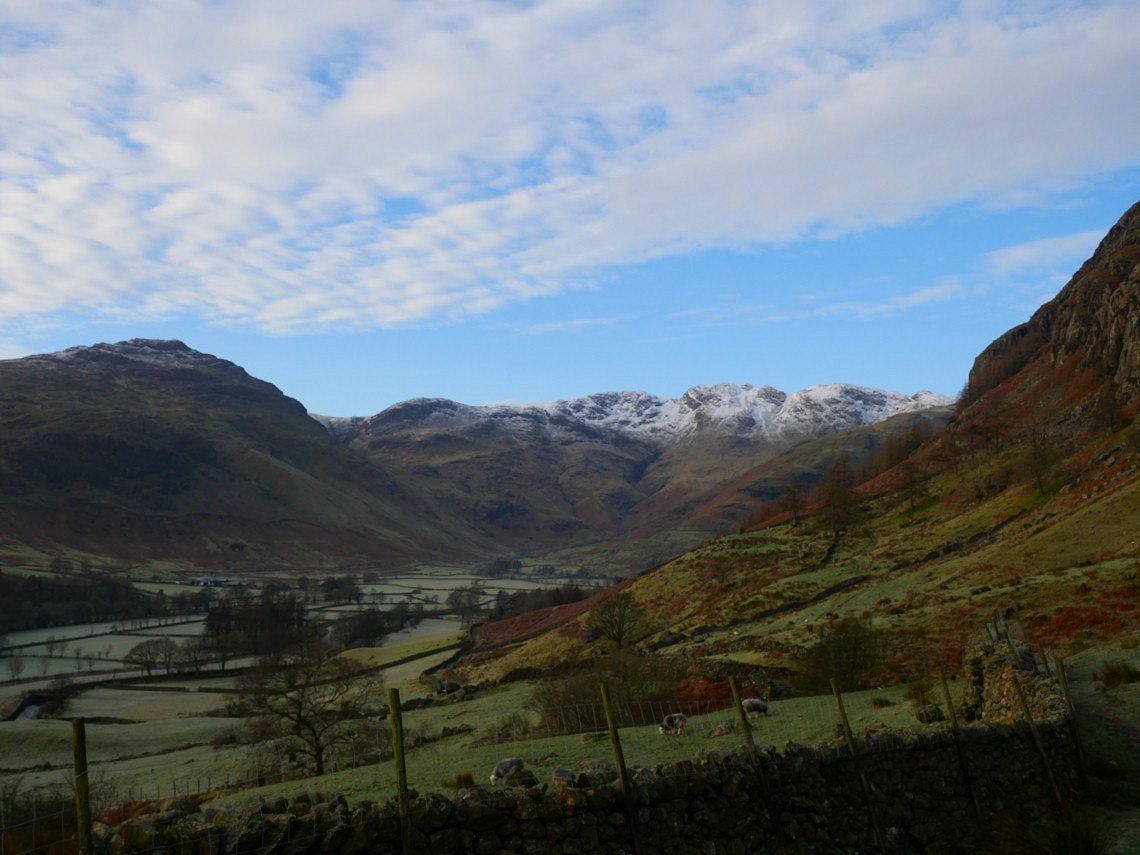 Looking over to the snow dusted Crnkles.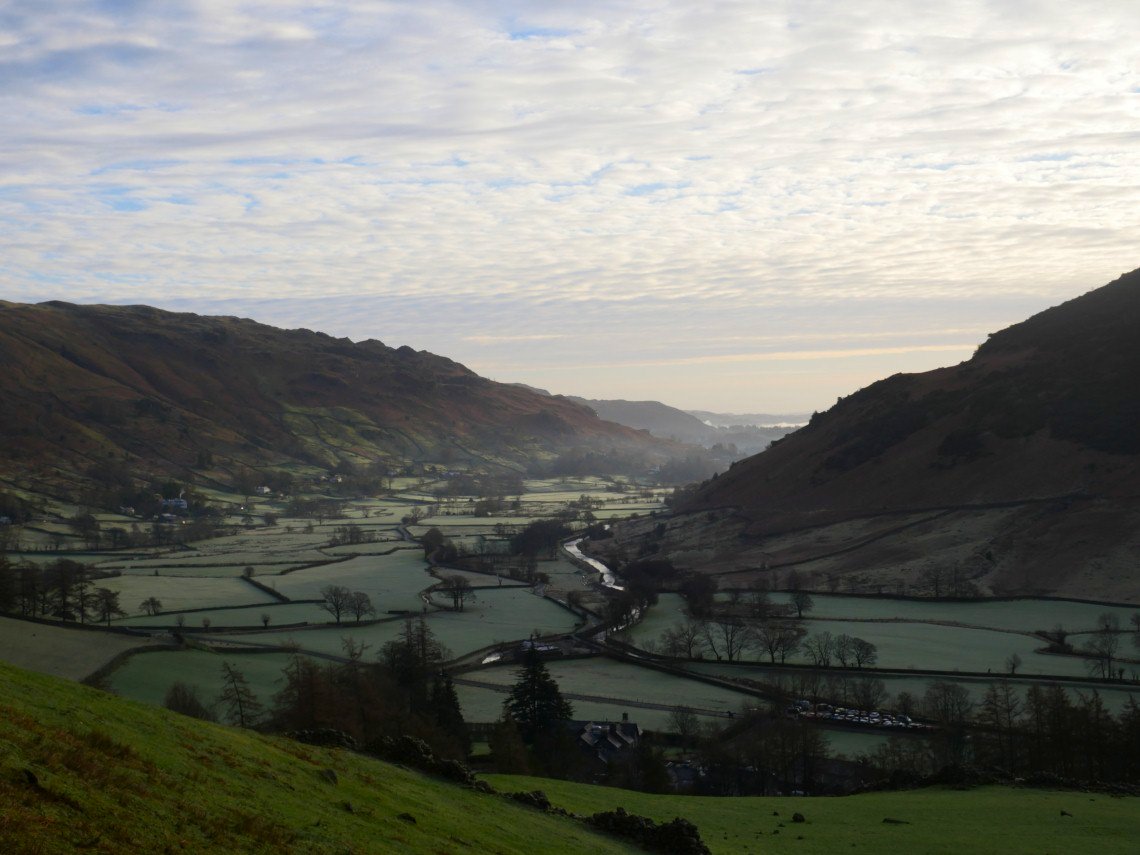 The sun hasn't reached Great Langdale yet so the valley fields are frozen.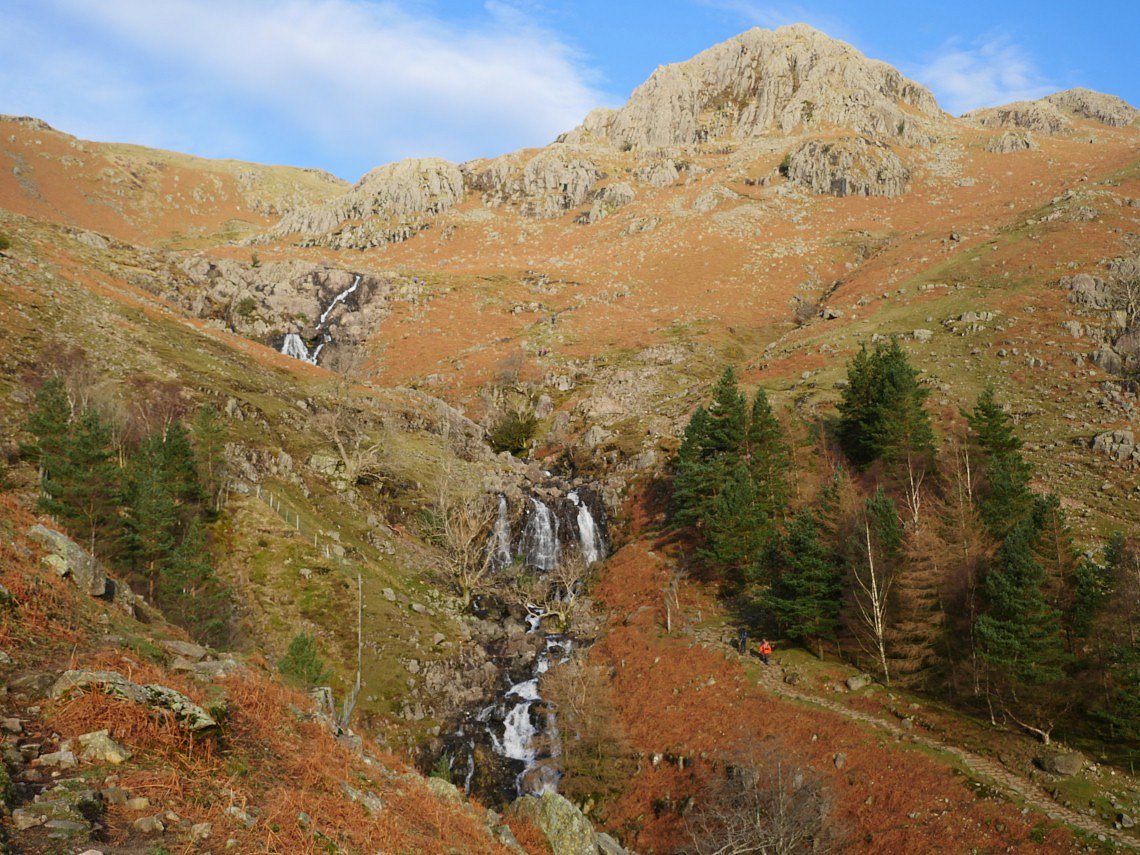 Lovely warm sunshie as we head up the fell looking over to the falls in Stickle Beck with Tarn Crag above.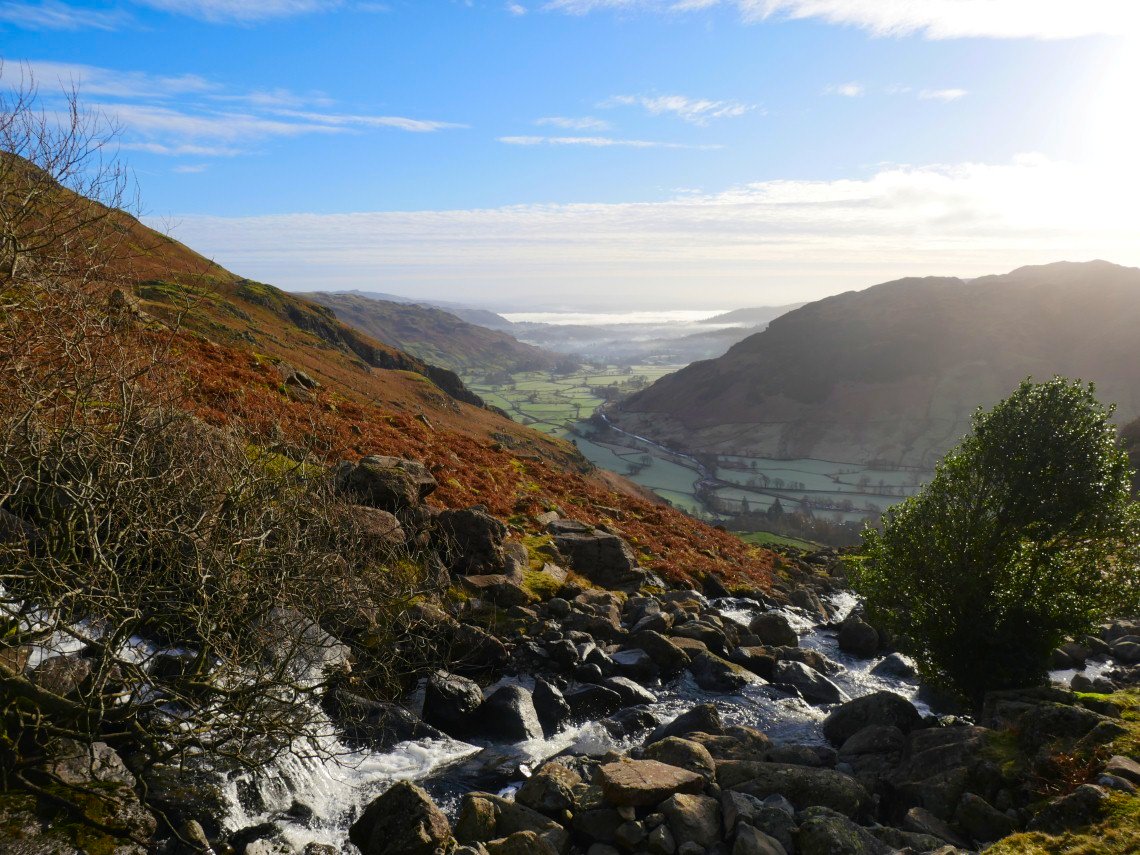 Windermere was covered as we drove past and is still hidden under a blanket of mist.

Wide view of Stickle Tarn and Pavey Ark. There was very little wind at the tarn so the reflections were very near perfect.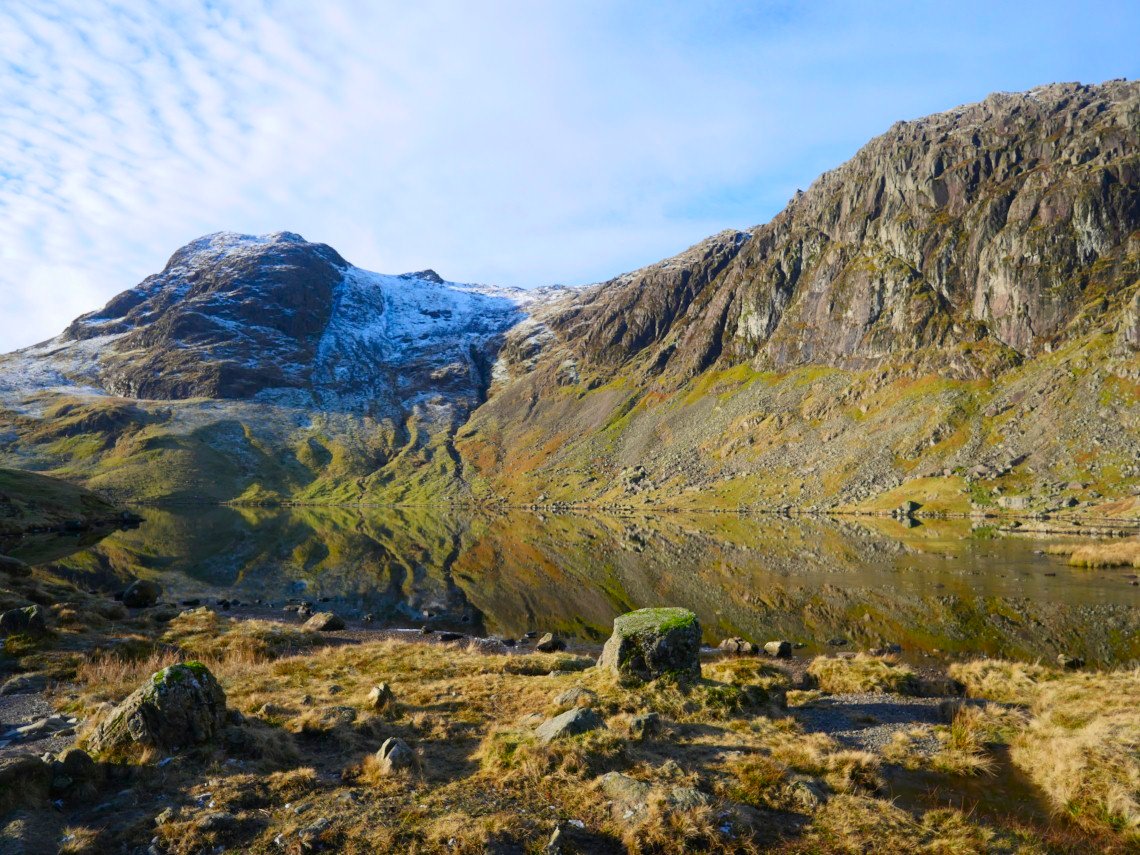 View from the other end of the tarn with Harrison Stickle reflected.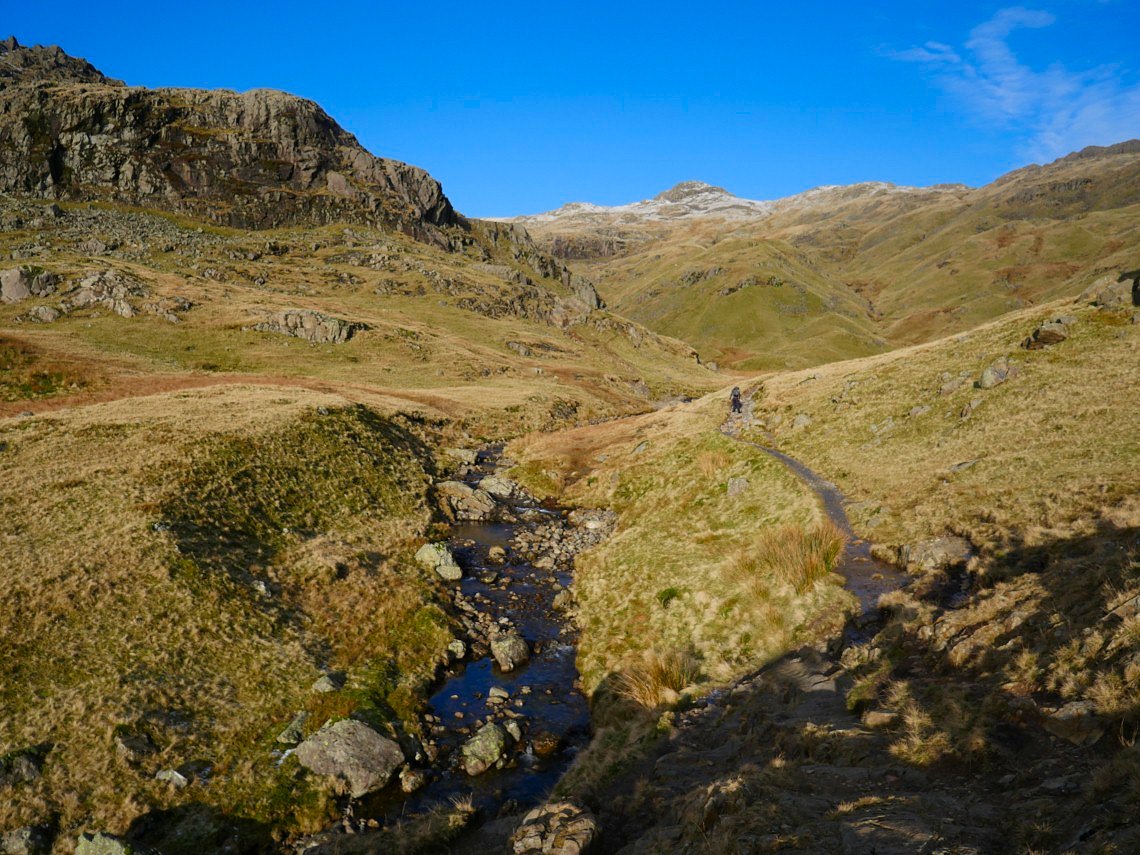 Sergeant Man is the prominent peak ahead but that's not on our list for today so we cross the beck and head for the steep path around the back of Pavey Ark.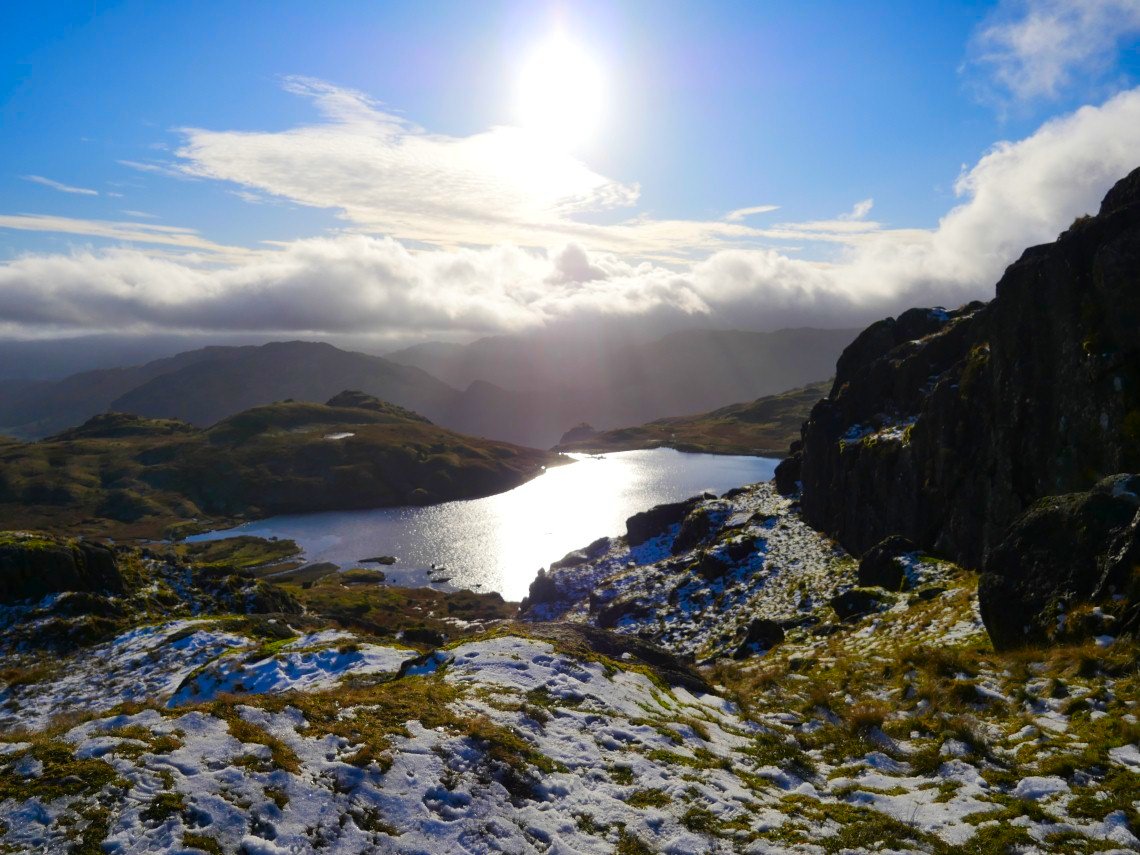 From where you have lovely views of the tarn, Lingmoor Fell and usually Wetherlam but a bank of cloud is rolling in from the south west.
.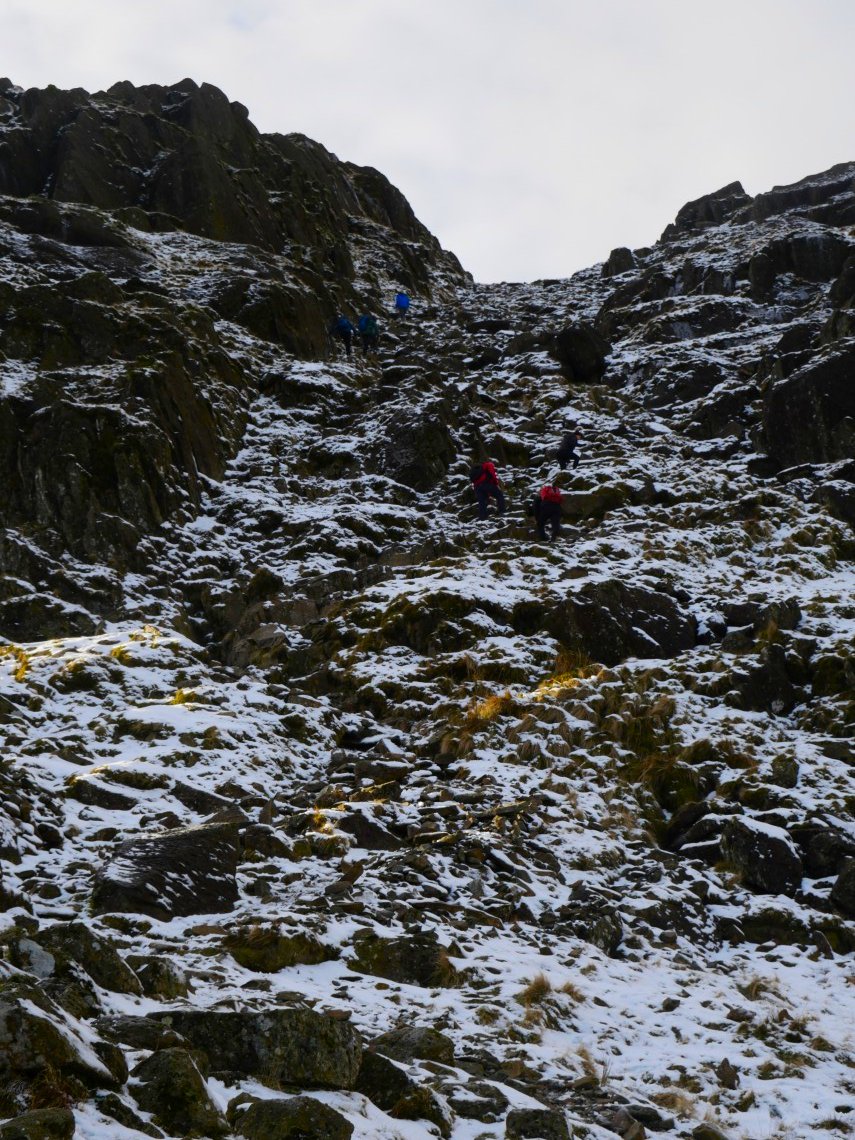 The steep and in places tricky climb up the north rake.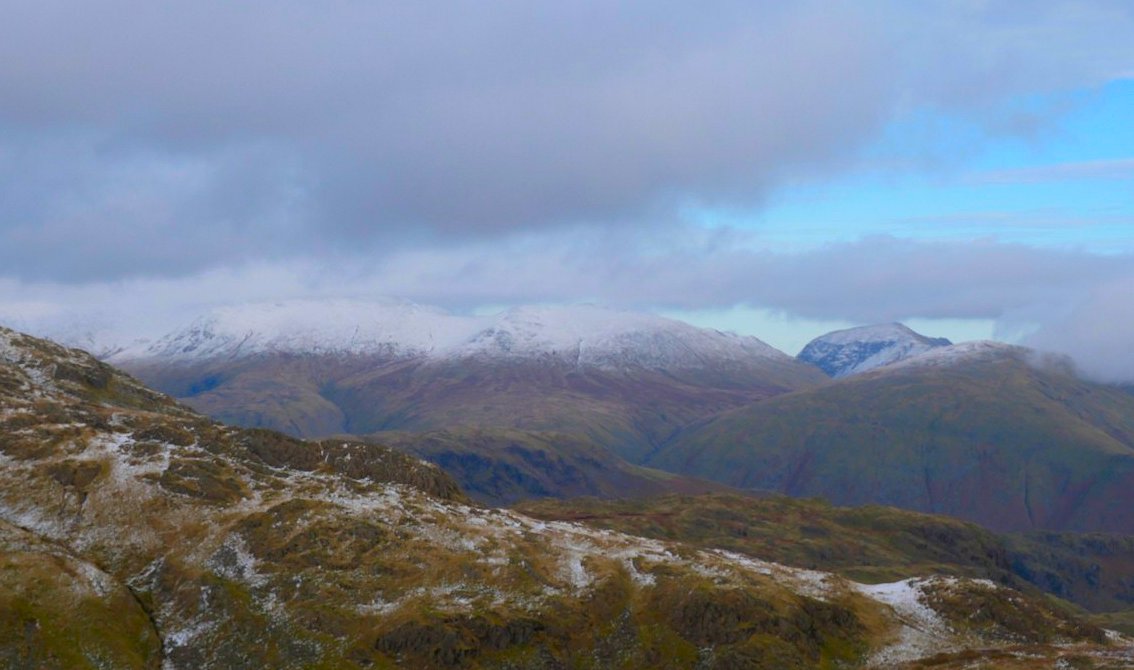 The Helvellyn fells and St. Sunday Crag are just about clear of the cloud but the snowy top of Helvellyn blends into the sky.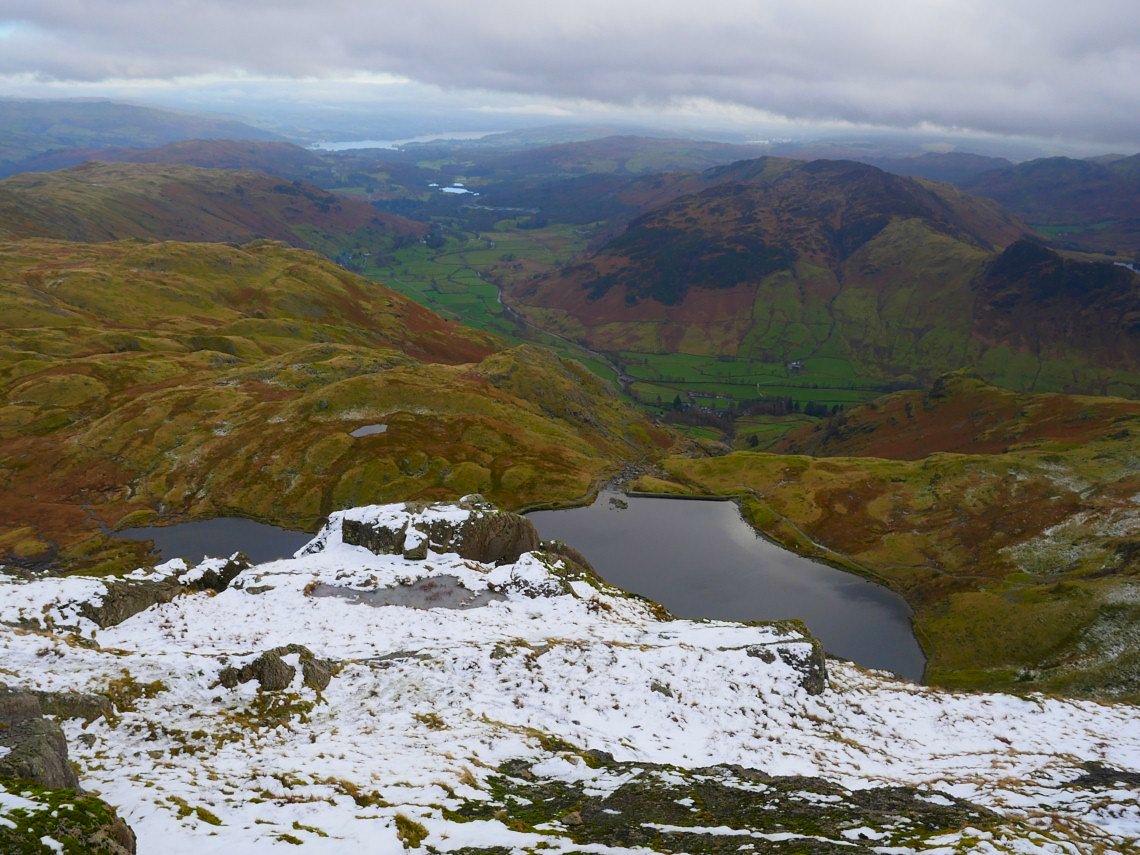 View from Pavey Ark summit and we can see the valley is now frost free and Windermere has lost it's cloud cover.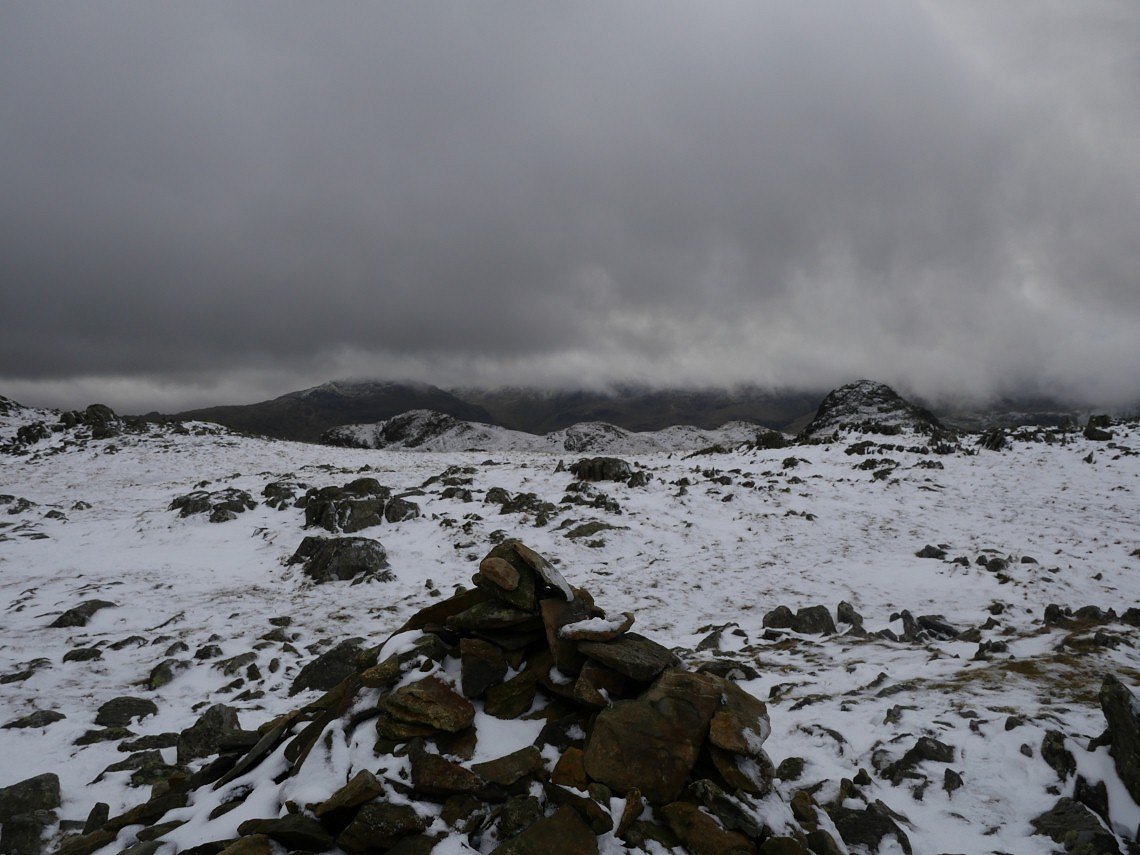 On to Thunacar Knott and we have lost the sun now and suddenly it's become a colder and monochrome day.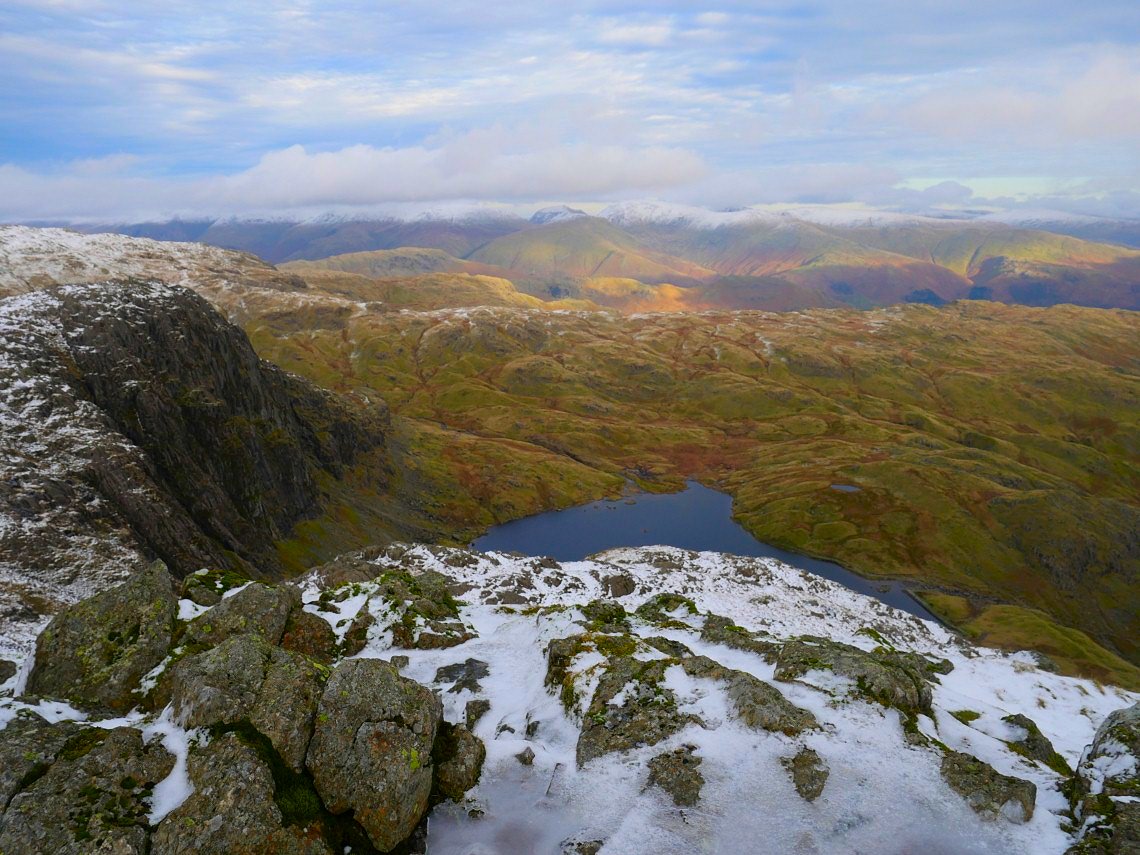 But as we climb Harrison Stickle the sun fights back and things are a little brighter especially over to the east.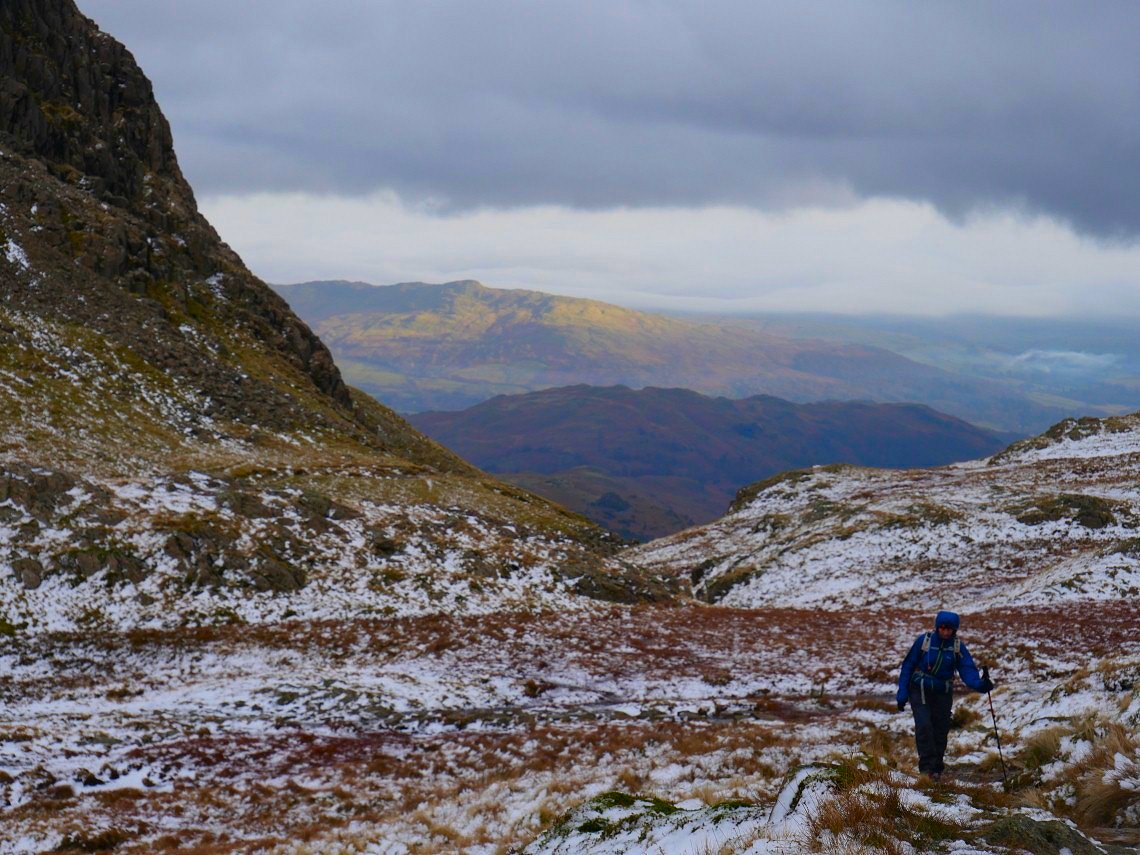 Sue splashes across the boggy saddle between Harrison Stickle and Pike of Stickle. Behind her Wansfell is lit by the sun .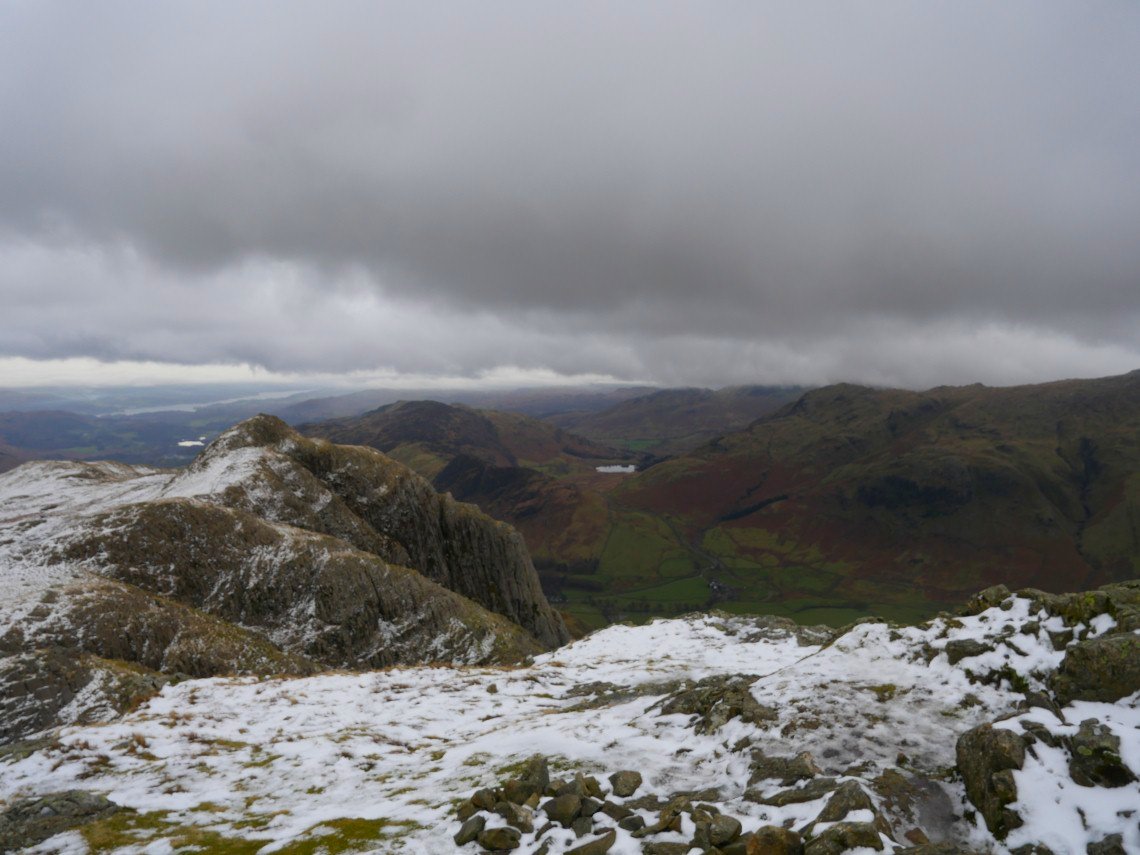 The climb up to the summit was done with a lot of care as was the descent. Blea Tarn in the distance.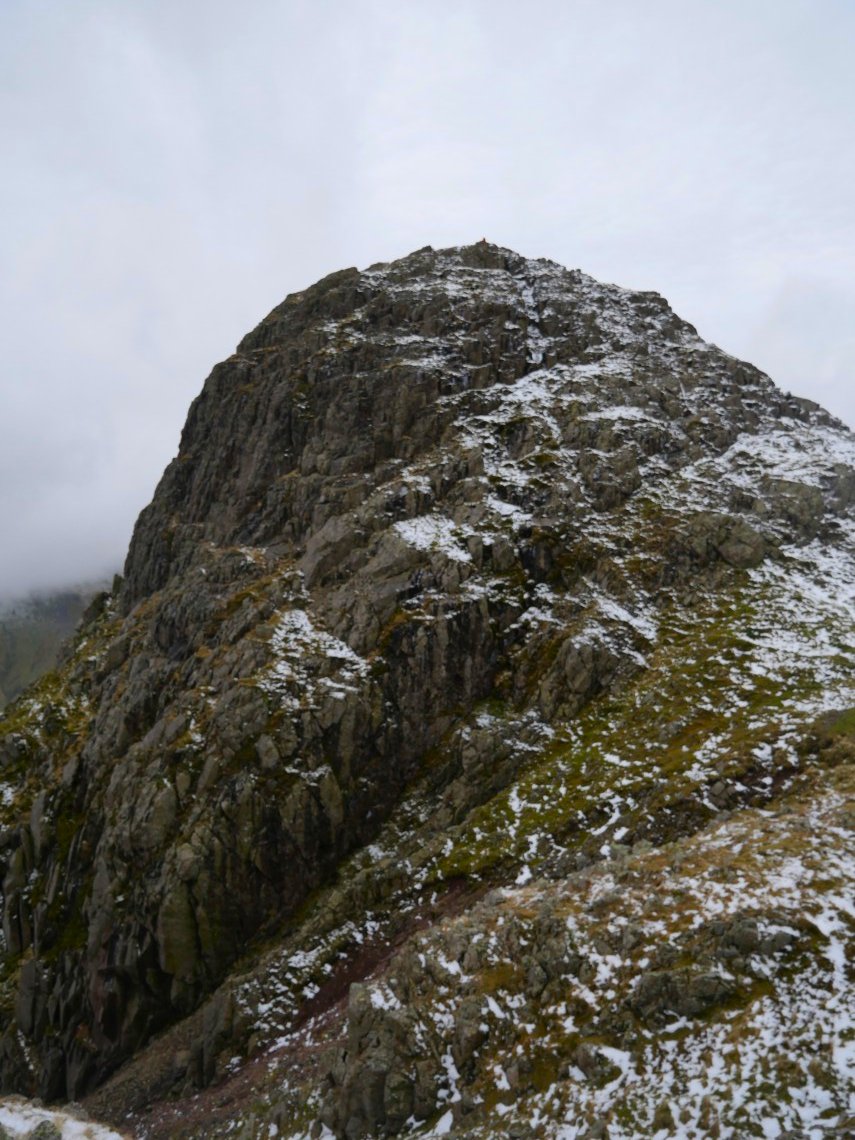 Pike of Stickle a little giant of a mountain.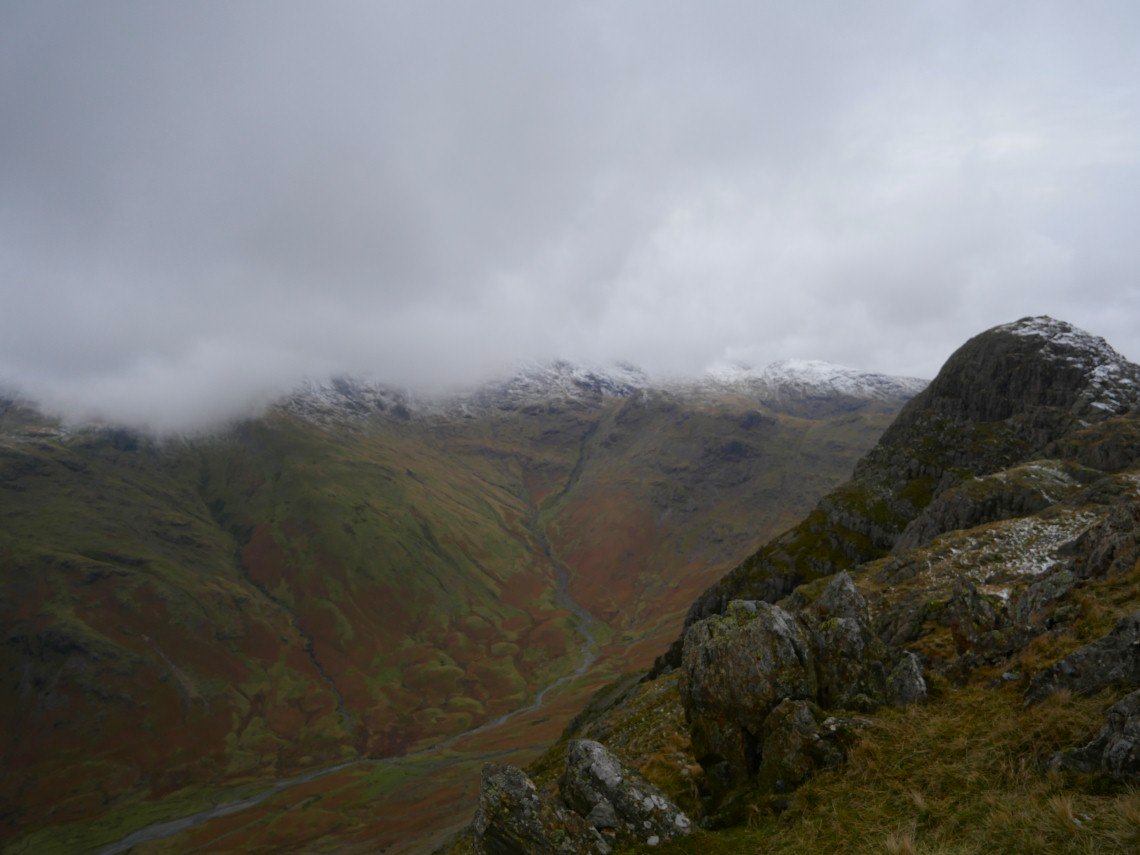 The Crinkles are overtaken by the cloud.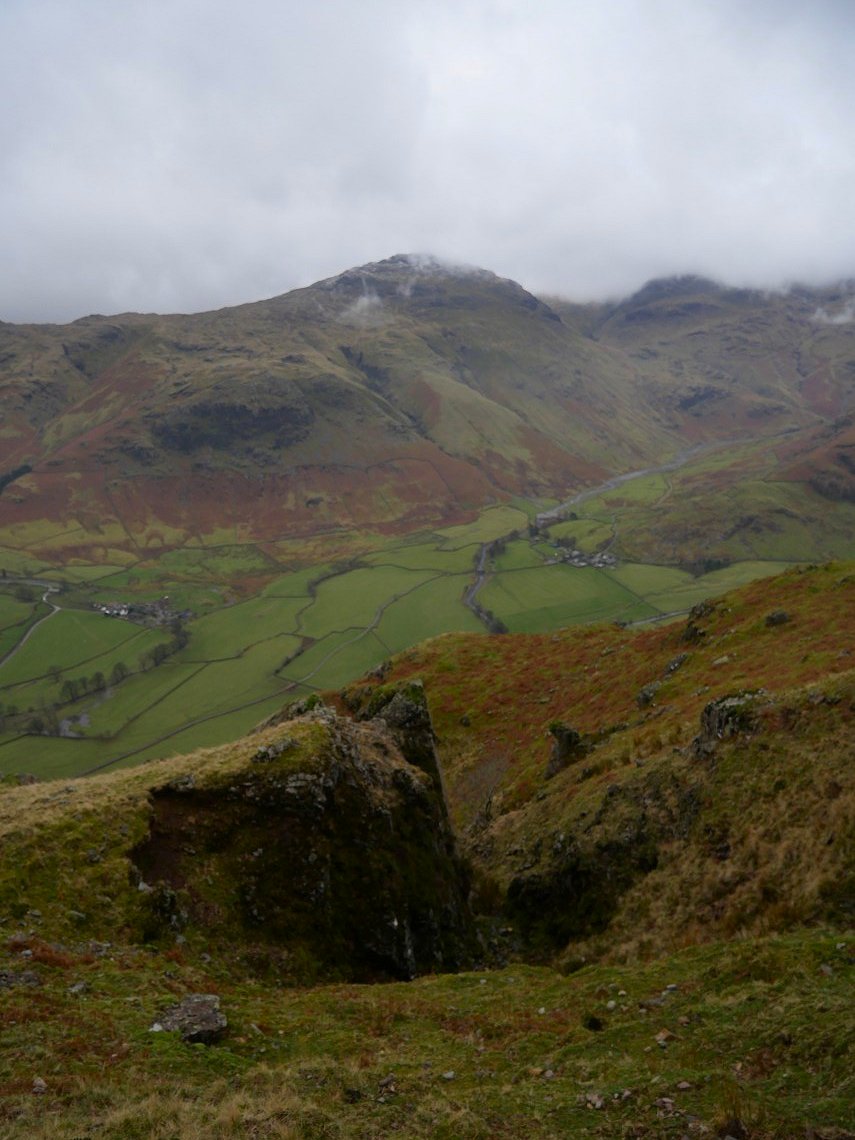 Mickleden with Pike of Blisco above from the path through Mark Gate.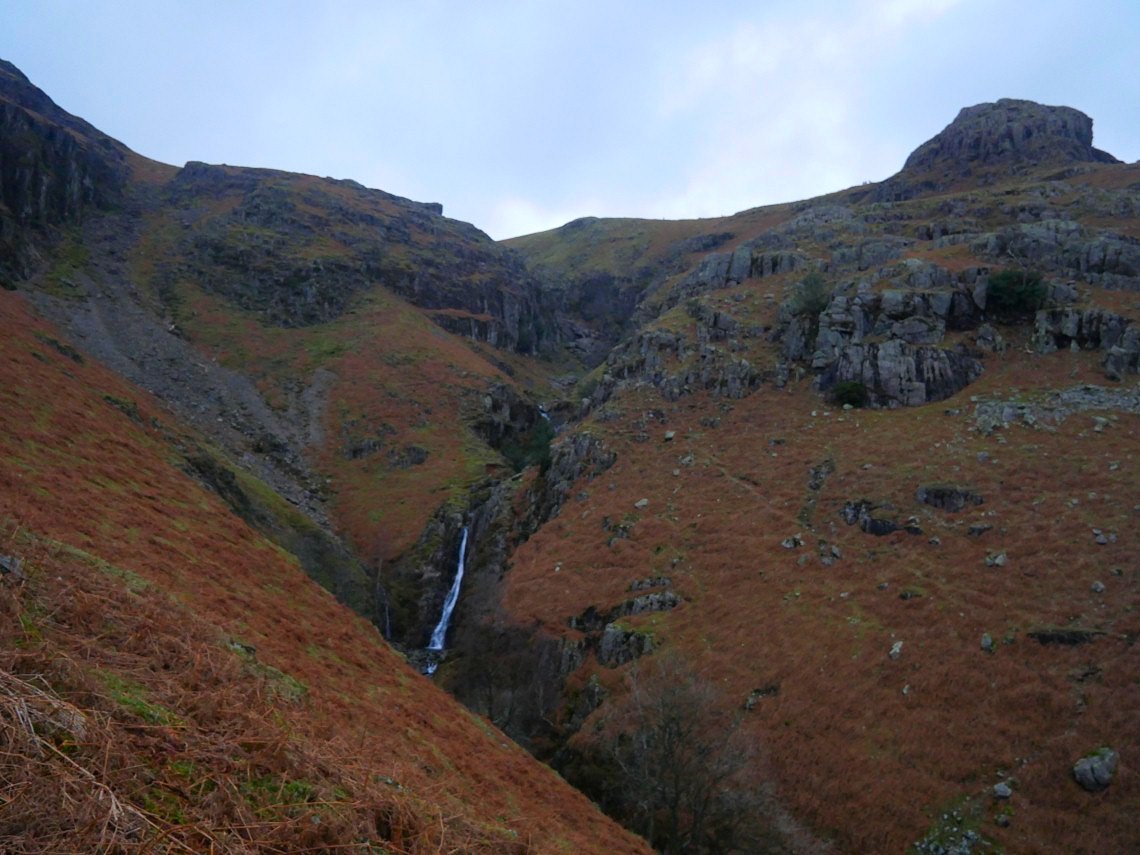 The falls in Dungeon Ghyll.