WWW.KARLSWALKS.CO.UK
PICTURES AND TRIP REPORTS FROM MY WALKS IN THE ENGLISH LAKE DISTRICT
---
Kentmere Reservoir
23rd August 2020
Route High Lane - Tongue House - Kentmere Reservoir - Sheepfold by river Kent - Reservoir Cottage - Scales - Low Lane - High Lane
( about 7 miles 1100 ft ascent )
Just a few photos from a rainy old day in Kentmere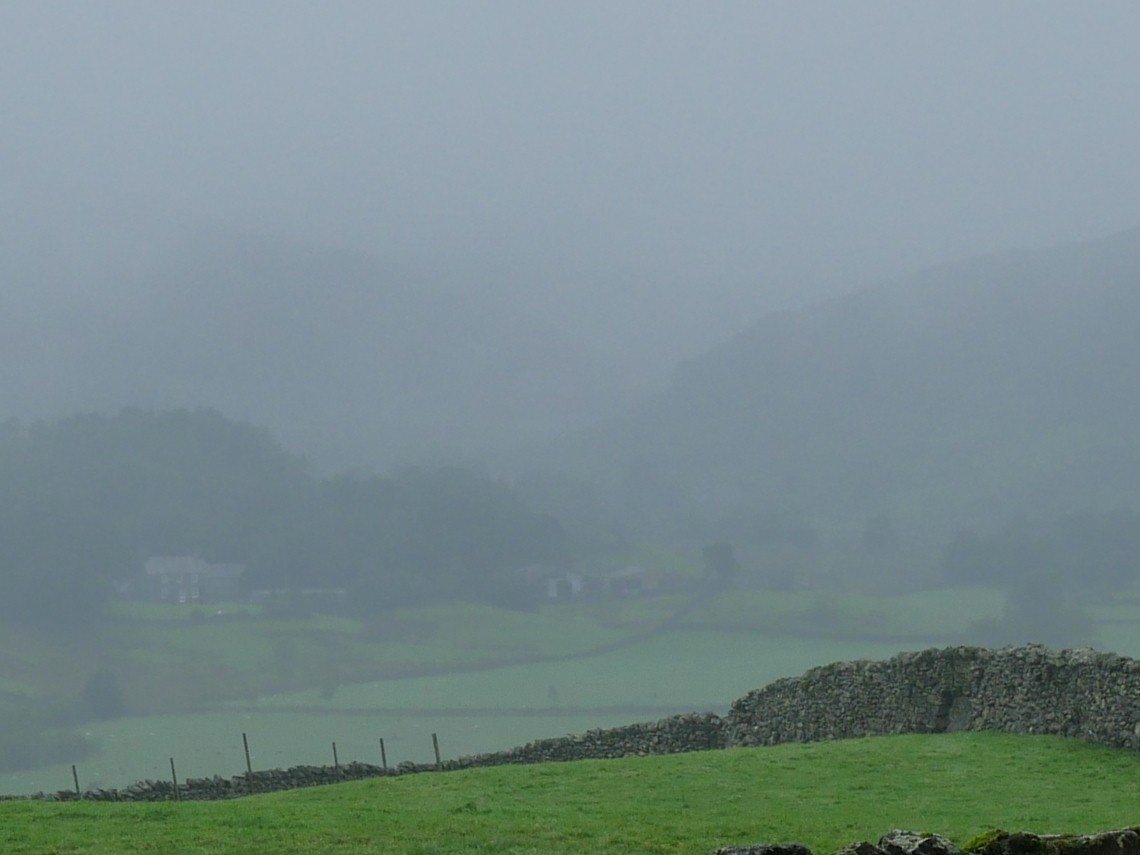 When parking at the end of High Lane you have an extensive view along the valley...well sometimes.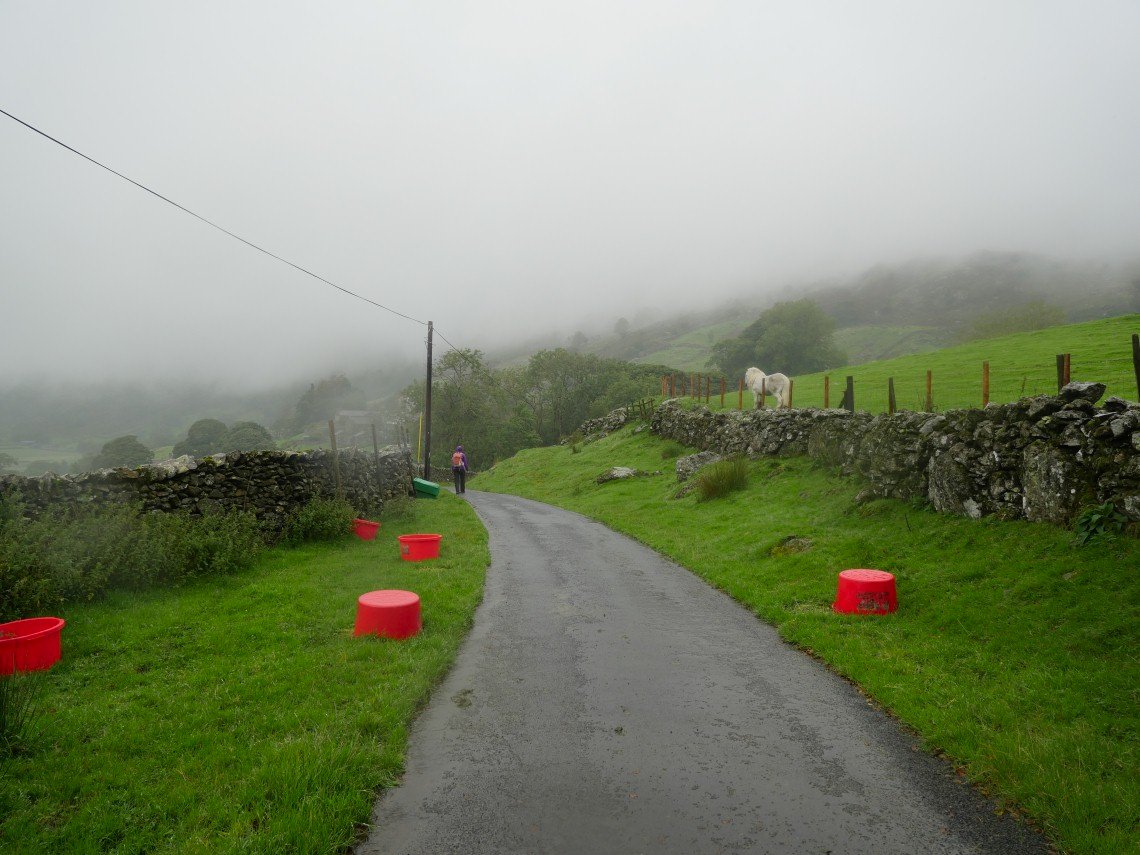 Not actually raining as we set off but you knew it wasn't far away. The damp conditions has brought out the wandering red buckets. ( I think the farmer has tried to deter inconsiderate post lockdown car parkers).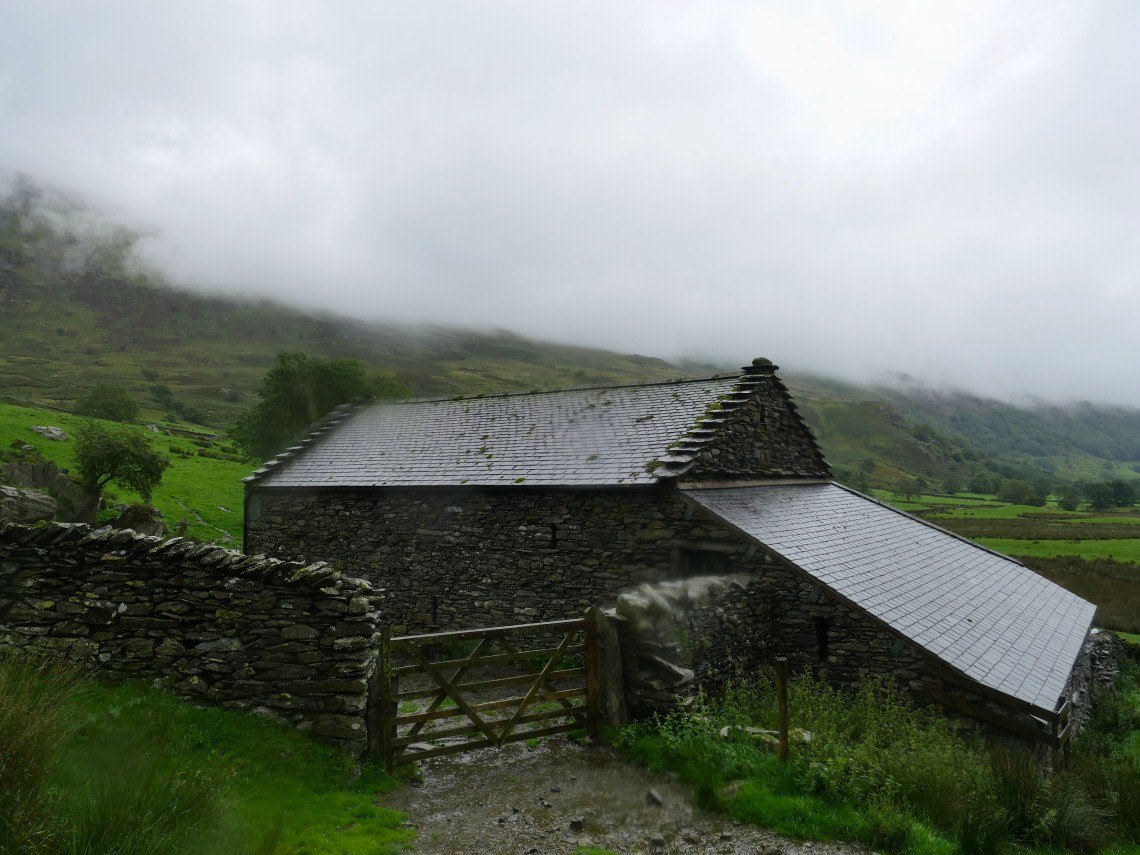 Passing Tongue House and the rain has arrived.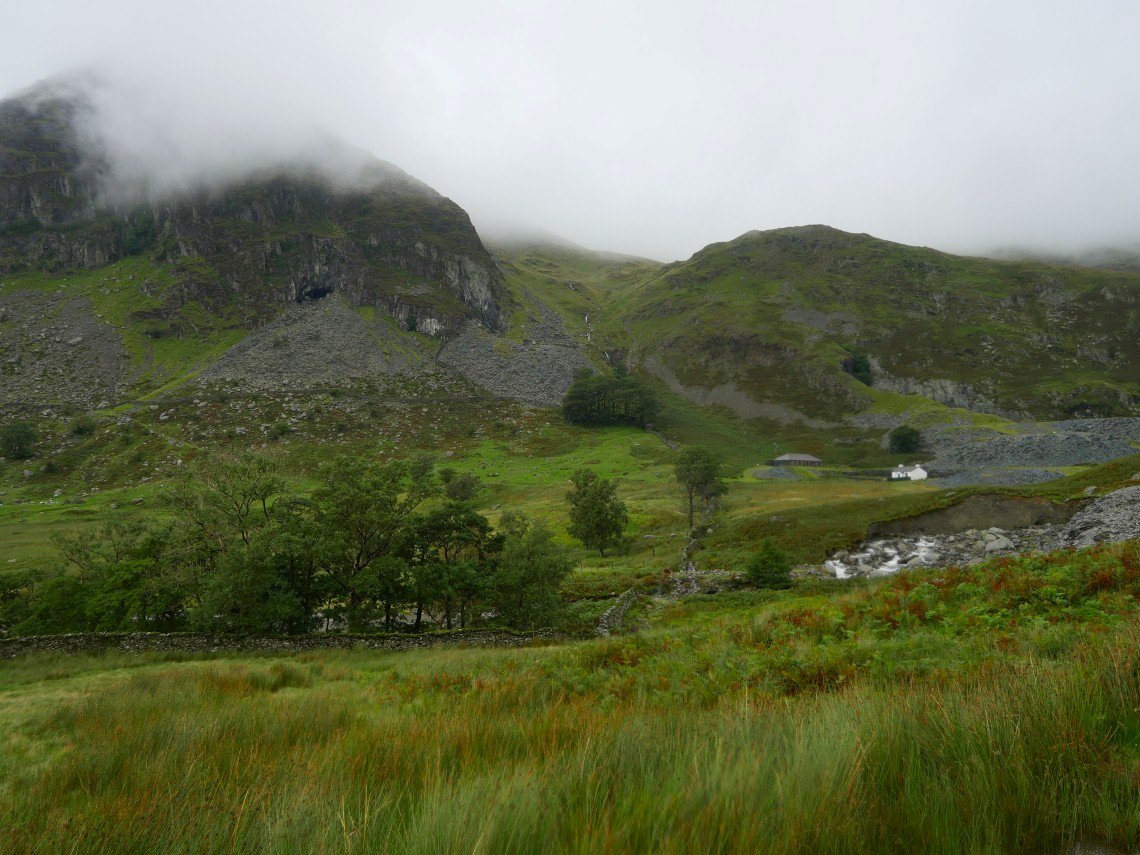 Looking across to Reservoir Cottage, and our return path.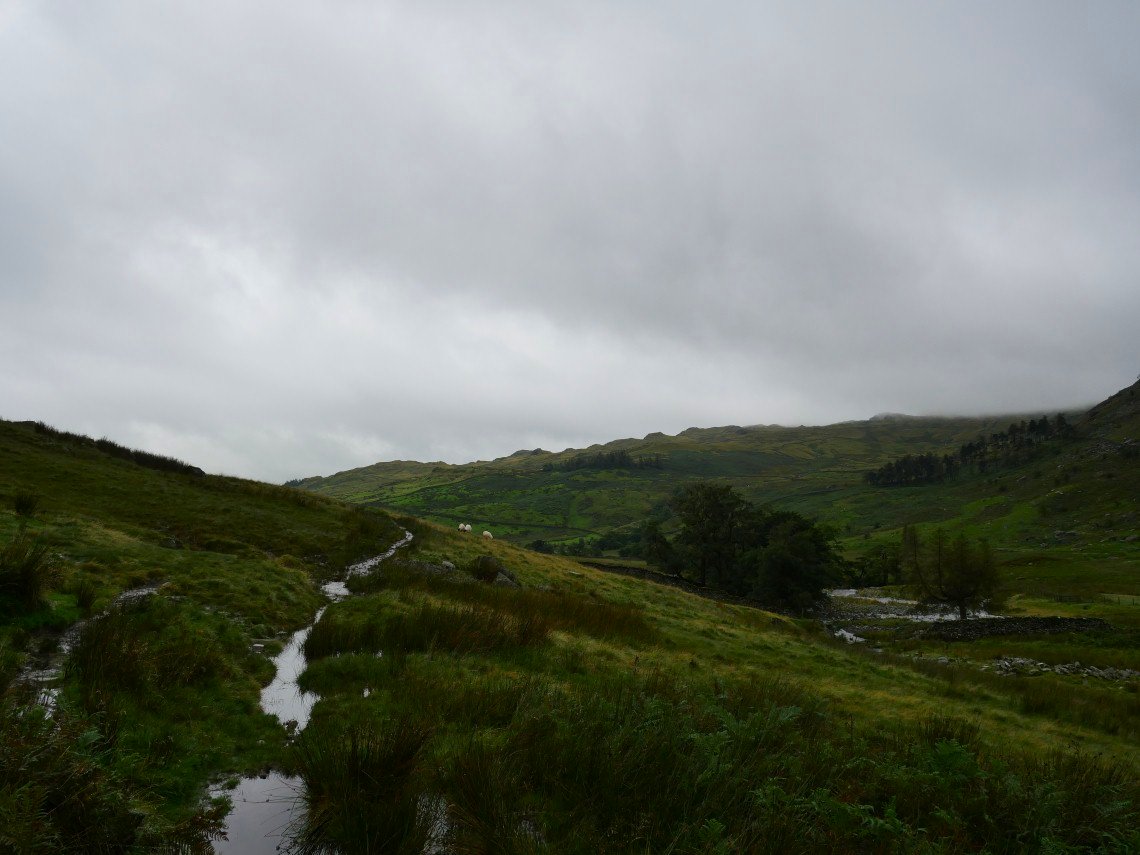 Our path has decided to try life as a stream for a while.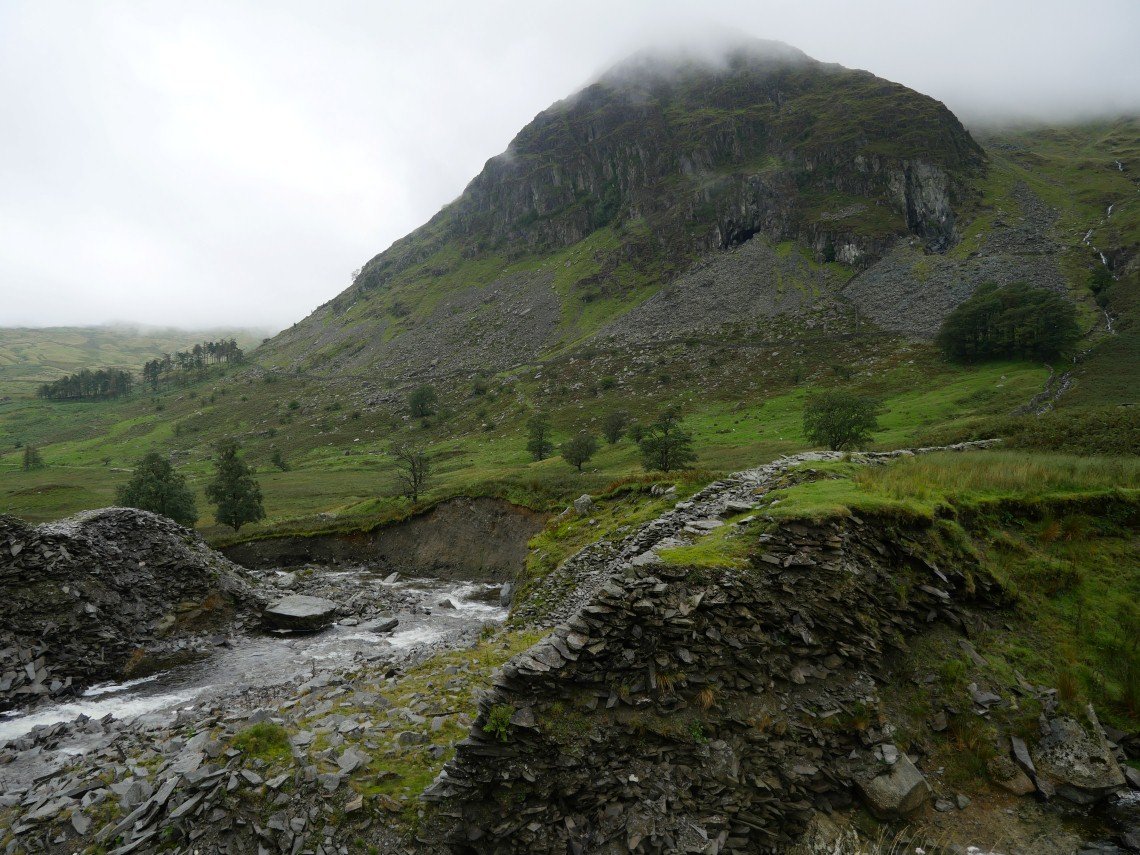 The Kent rushes through these mini rapids. Rainsborrow Crag above.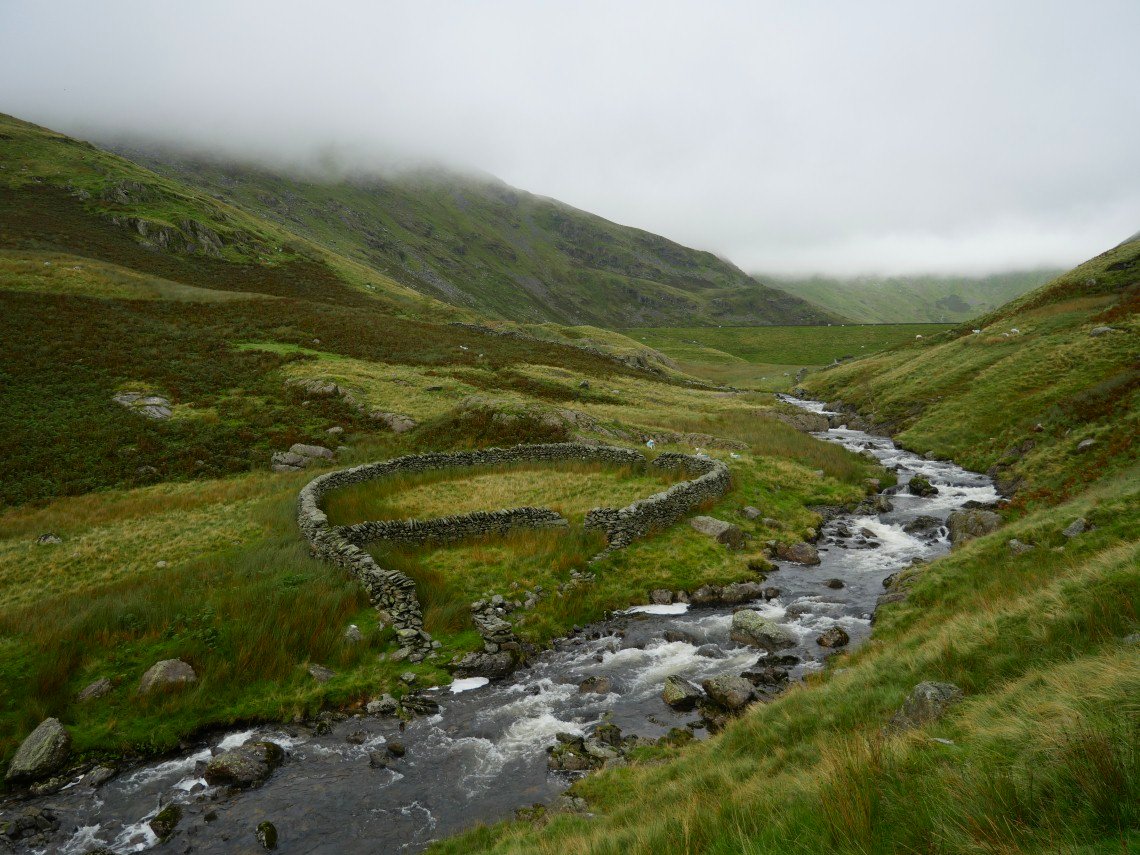 Nearly at the dam now. Whether Fold looks a nice camp spot if a little close to civilisation.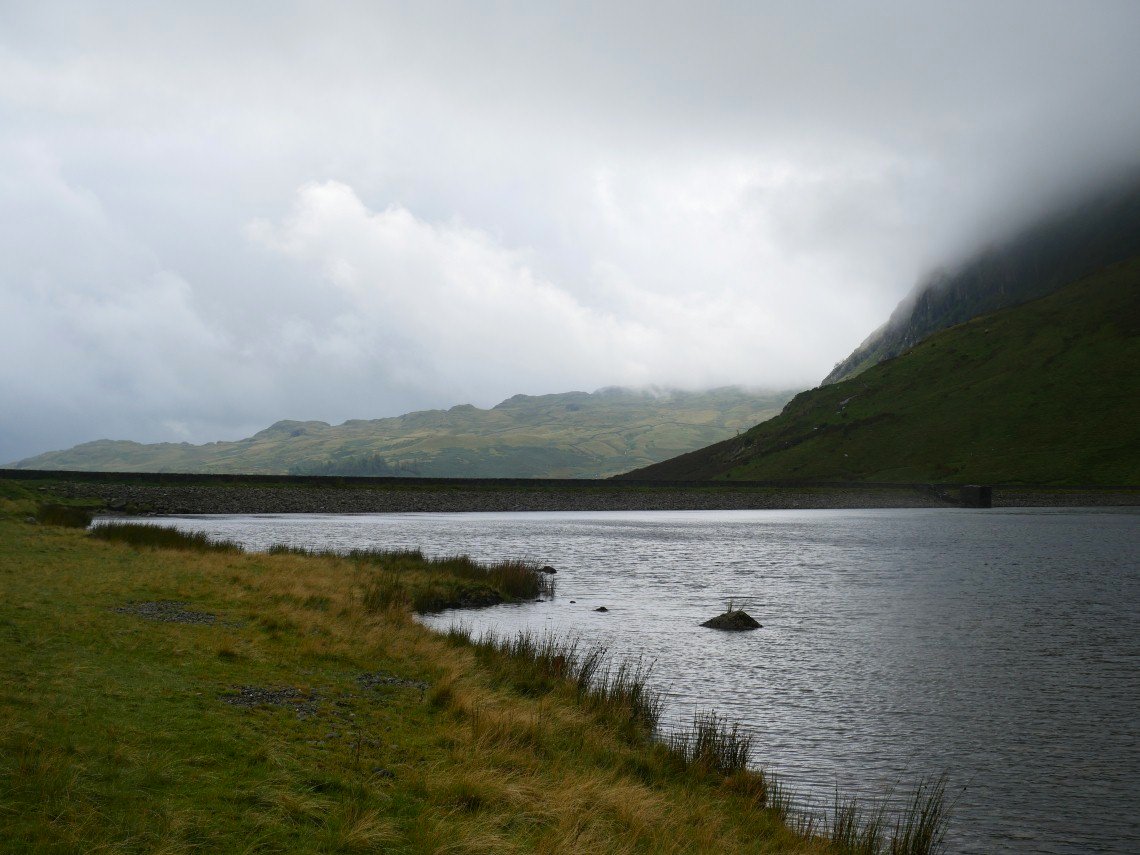 The rain abated for a while so we had our lunch on the shoreline path. We did think it might be brightening up but the rain soon returned..
.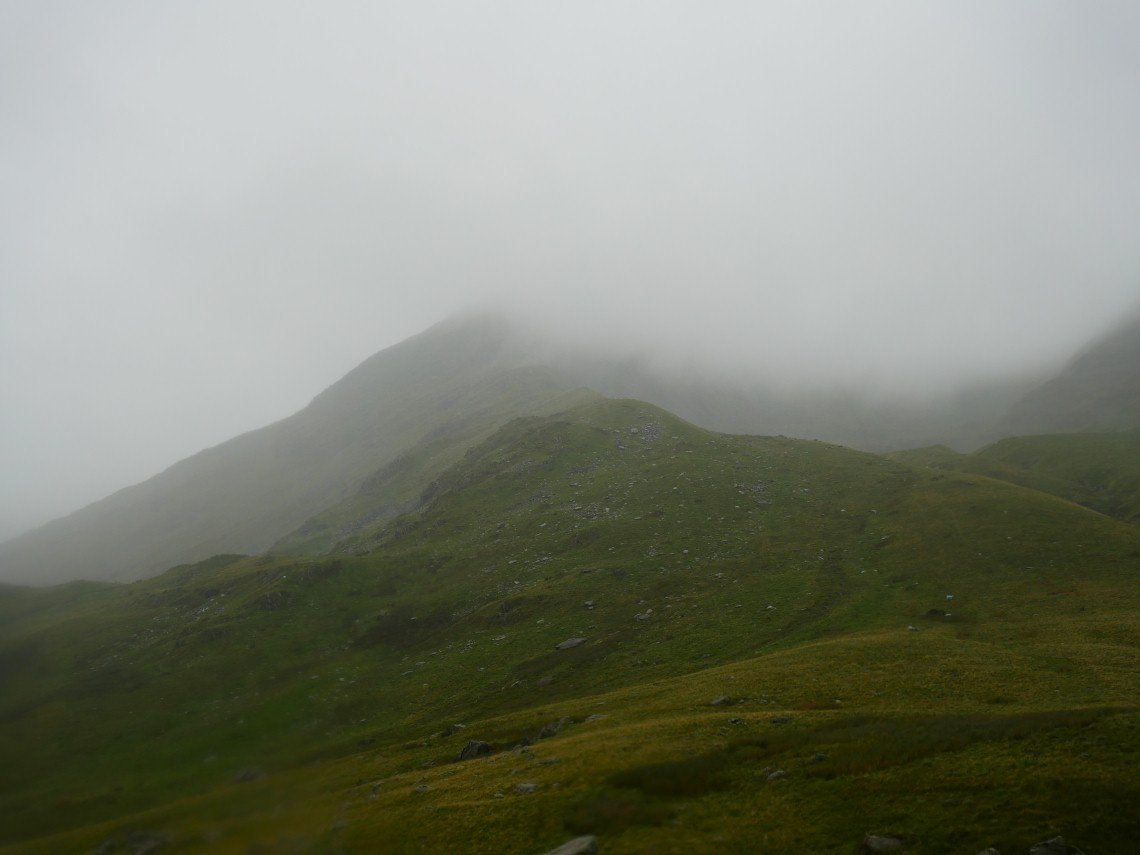 The swirling cloud makes the east ridge of Ill Bell look even more formidable than when I climbed it in perfect weather.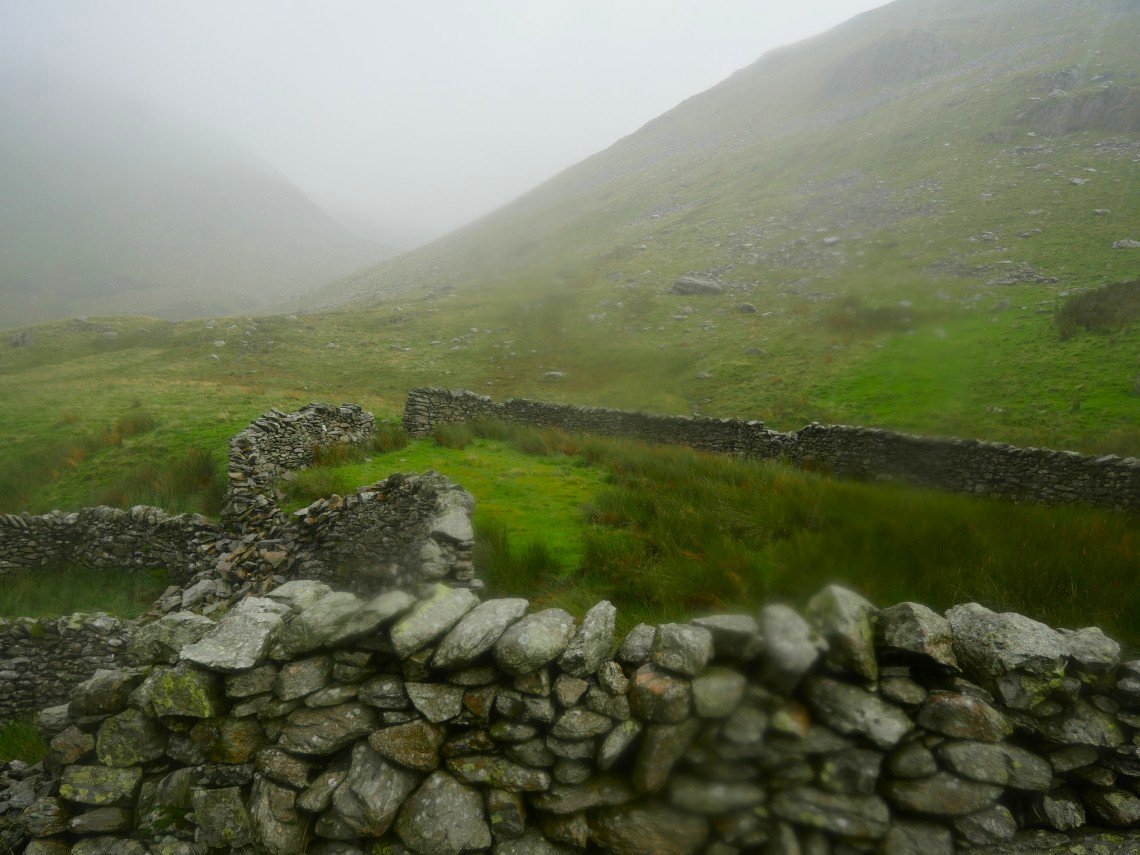 We followed the Kent as far as the sheepfold where I camped at the turn of the year.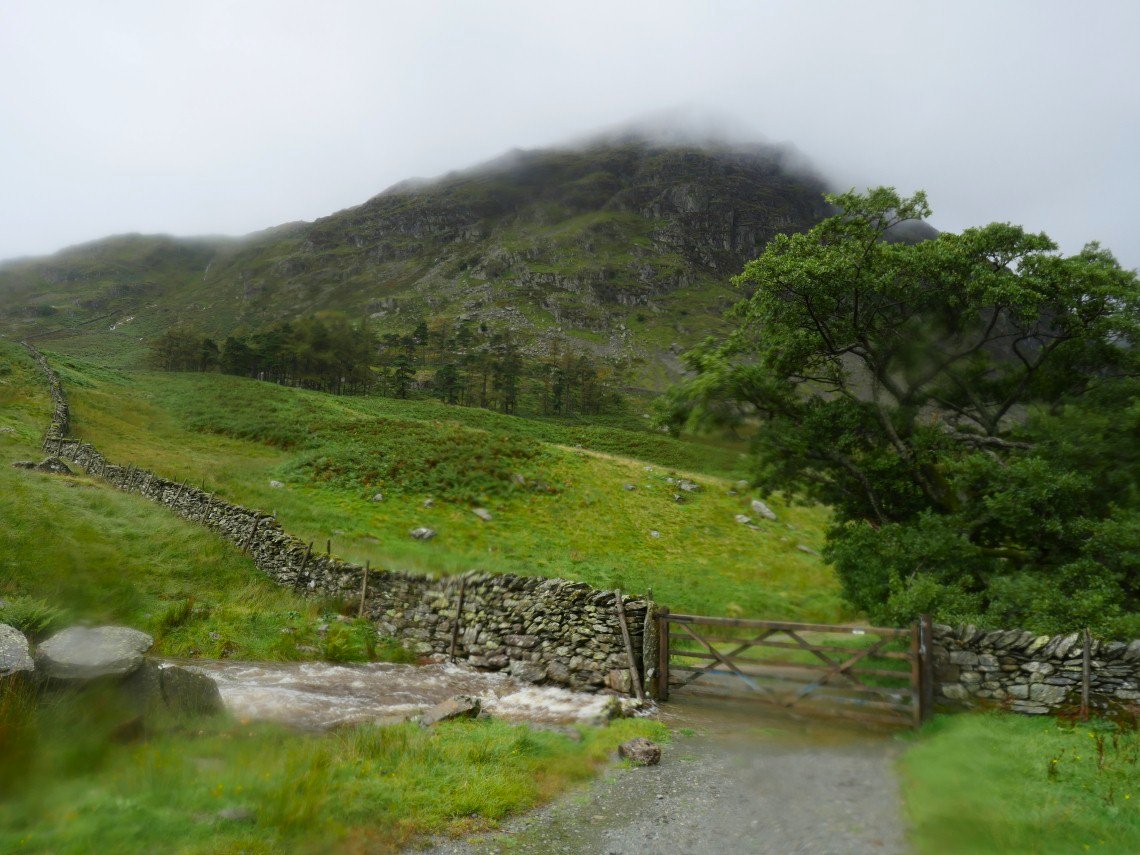 We couldn't cross the inflow so missed out on the lovely higher level path on the western side of the reservoir. The rain finally stopped as we passed below Rainsborrow Crag..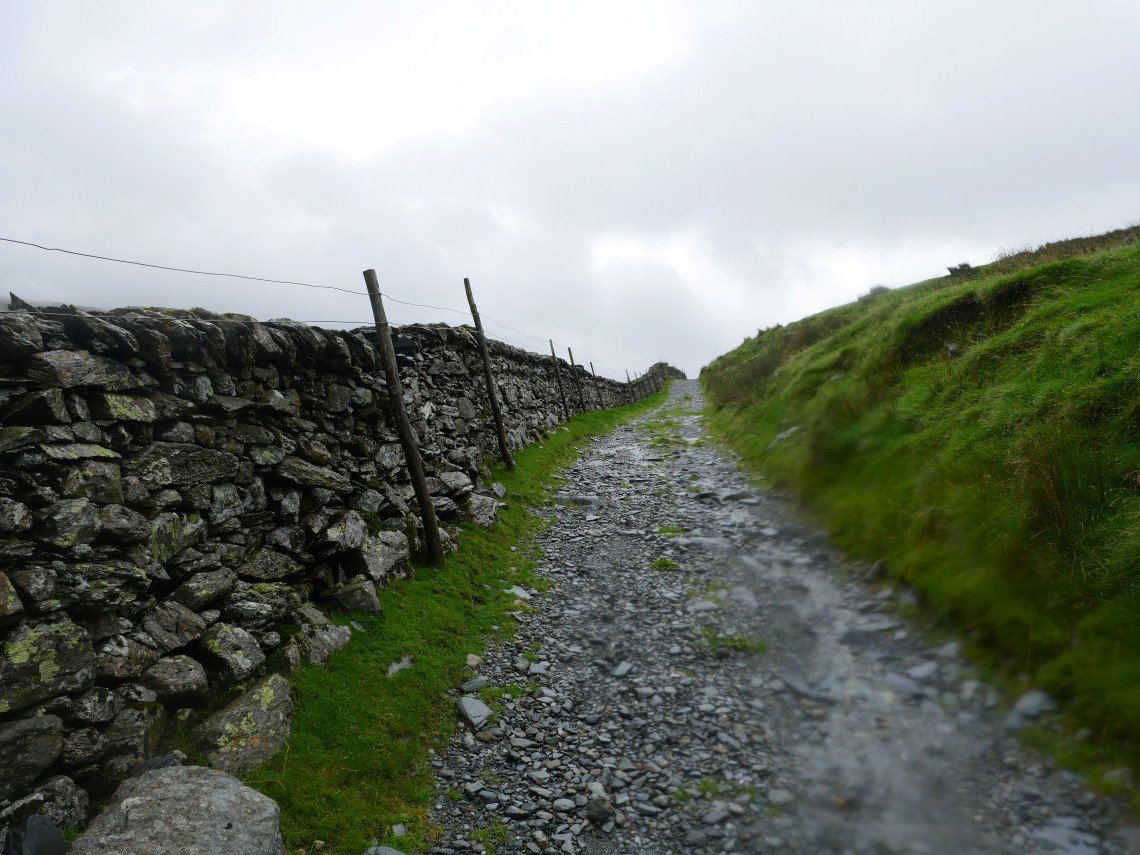 Although this is a valley walk there are a couple of slight up and downs.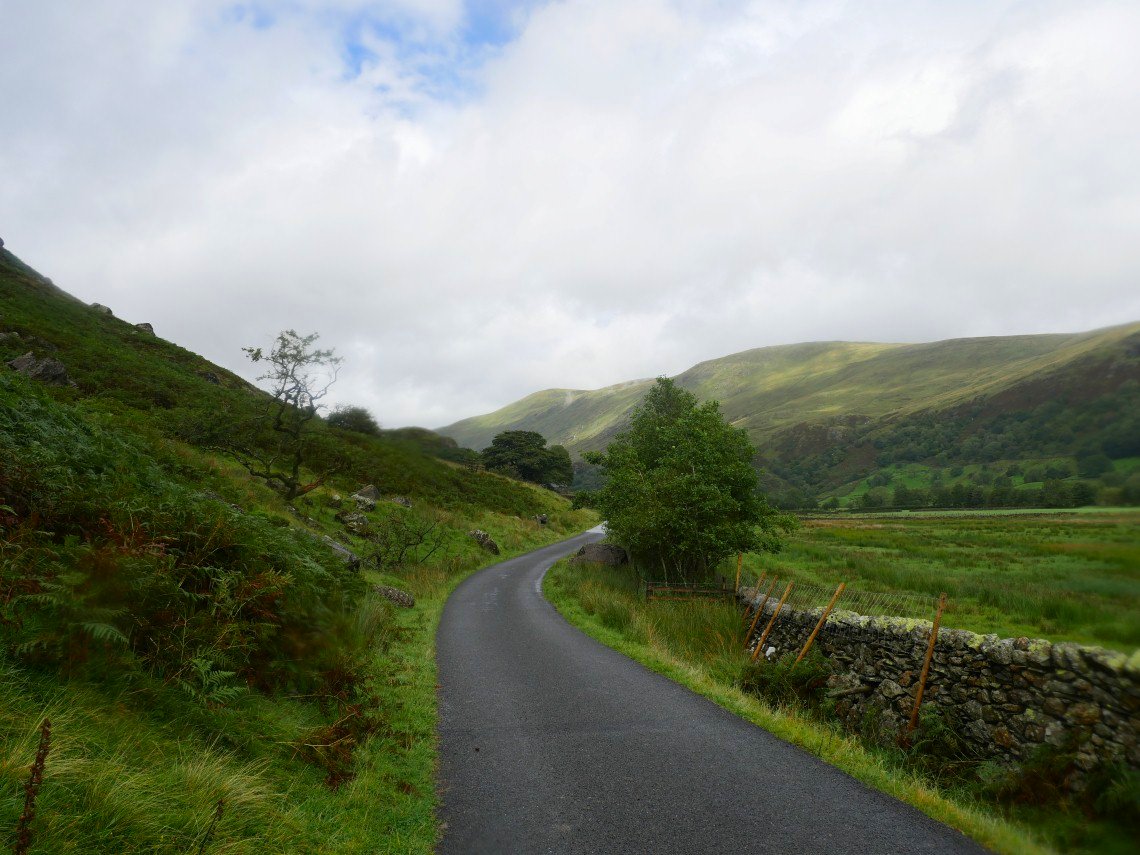 We finally get a view, of Kentmere Pike in this case.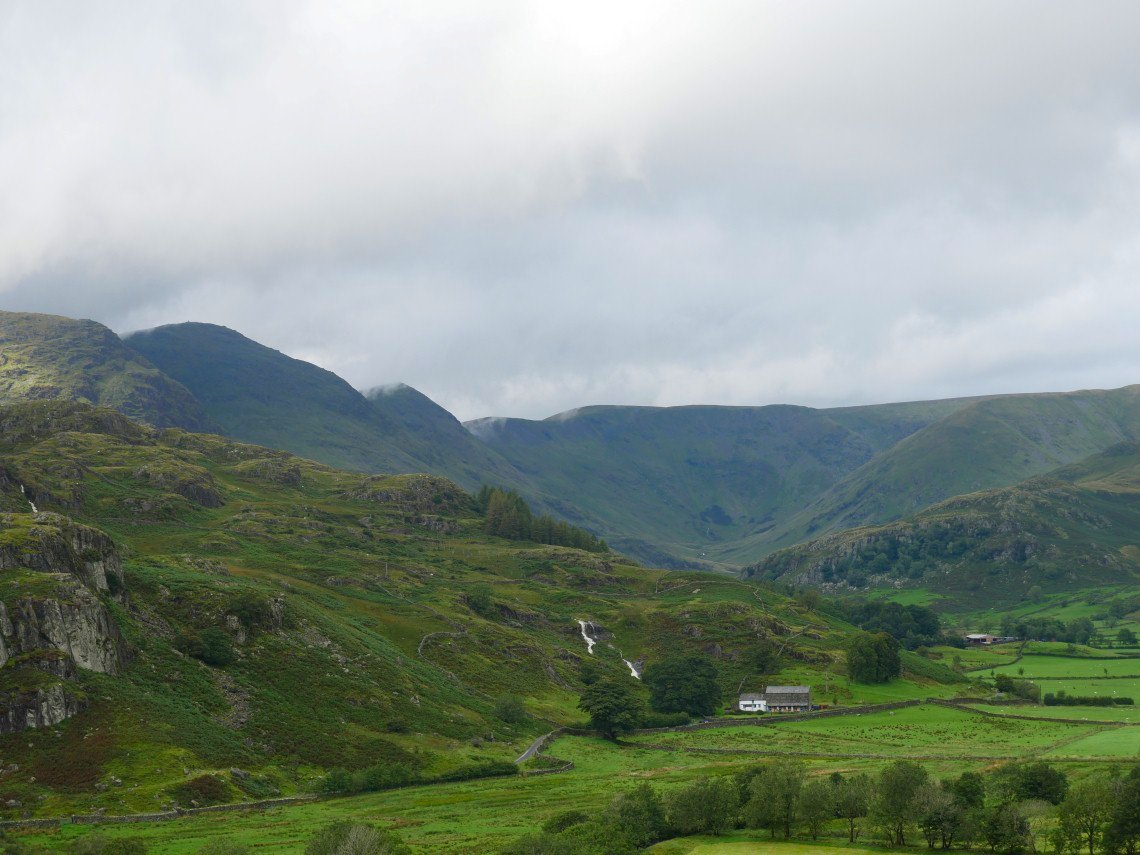 Typically as we reach the car we get the view we were denied this morning, it didn't last though and within an hour it was raining and the drive home was very testing.