WWW.KARLSWALKS.CO.UK
PICTURES AND TRIP REPORTS FROM MY WALKS IN THE ENGLISH LAKE DISTRICT
---
Wansfell and Baystones
3rd February 2019
Route. Church Bridge - Robin Lane - Hundreds Rd - Wansfell Pike - Baystones - Woundale Raise - A592 - Church Bridge - (about 7.5 miles 1500ft of ascent )
The work life balance has tipped a bit to the work side these last few weeks so visits to the Lakes have been in short supply, but saying that the weather has not been great, although there has been a few nice days recently they have usually been in the week. Lynn and I did manage to have a walk out in the snowy conditions but unfortunately without any blue skies. ( Sue had a cold so didn't want to make it worse in the iffy weather.)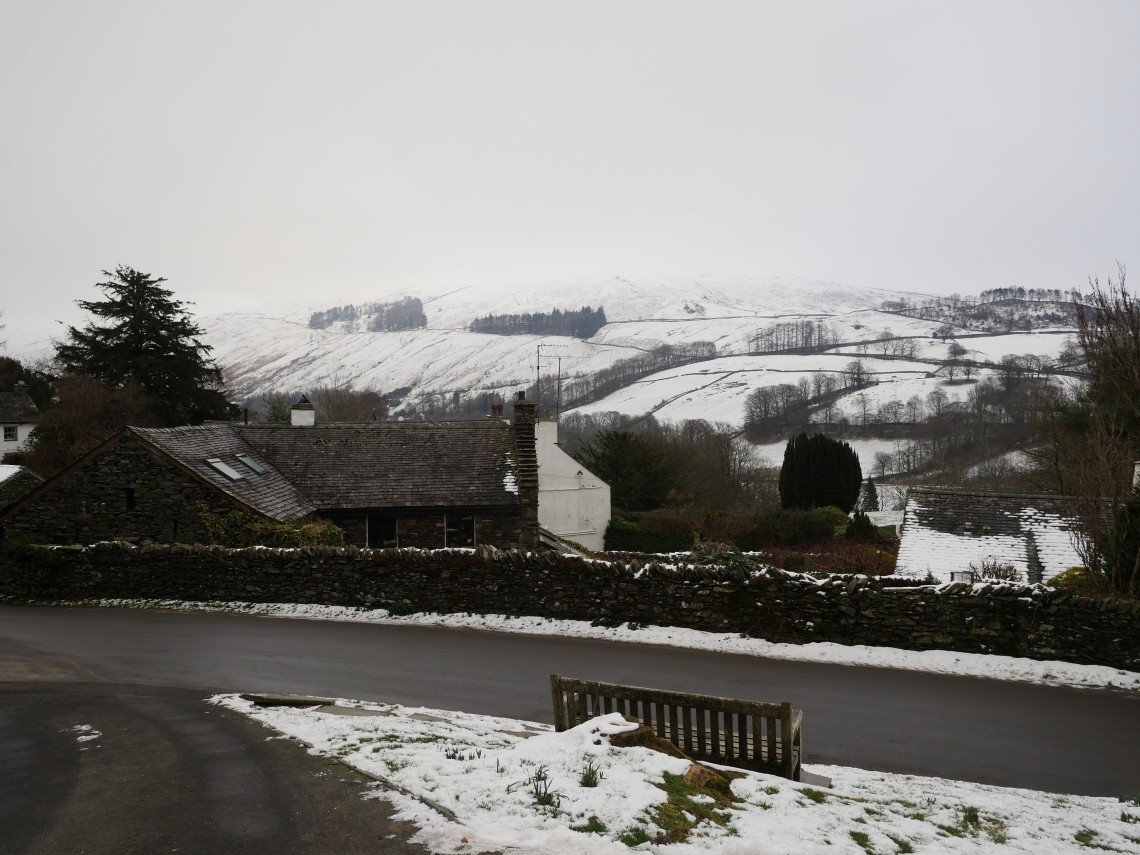 Instead of taking the more direct route up Nanny Lane to Wansfell Pike we walked a more circular path up to Robin Lane. This is looking back over Troutbeck from the start of Robin Lane.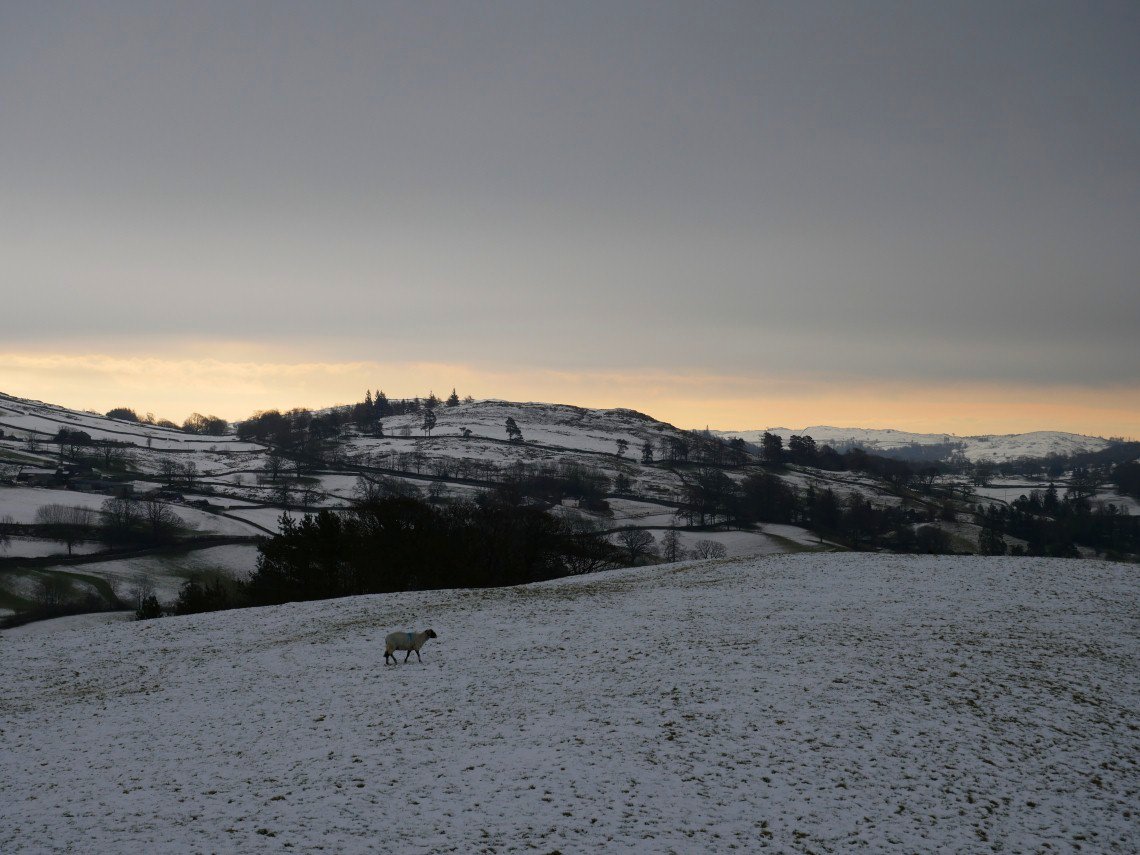 We hoped that the clearer skies to the South might come our way.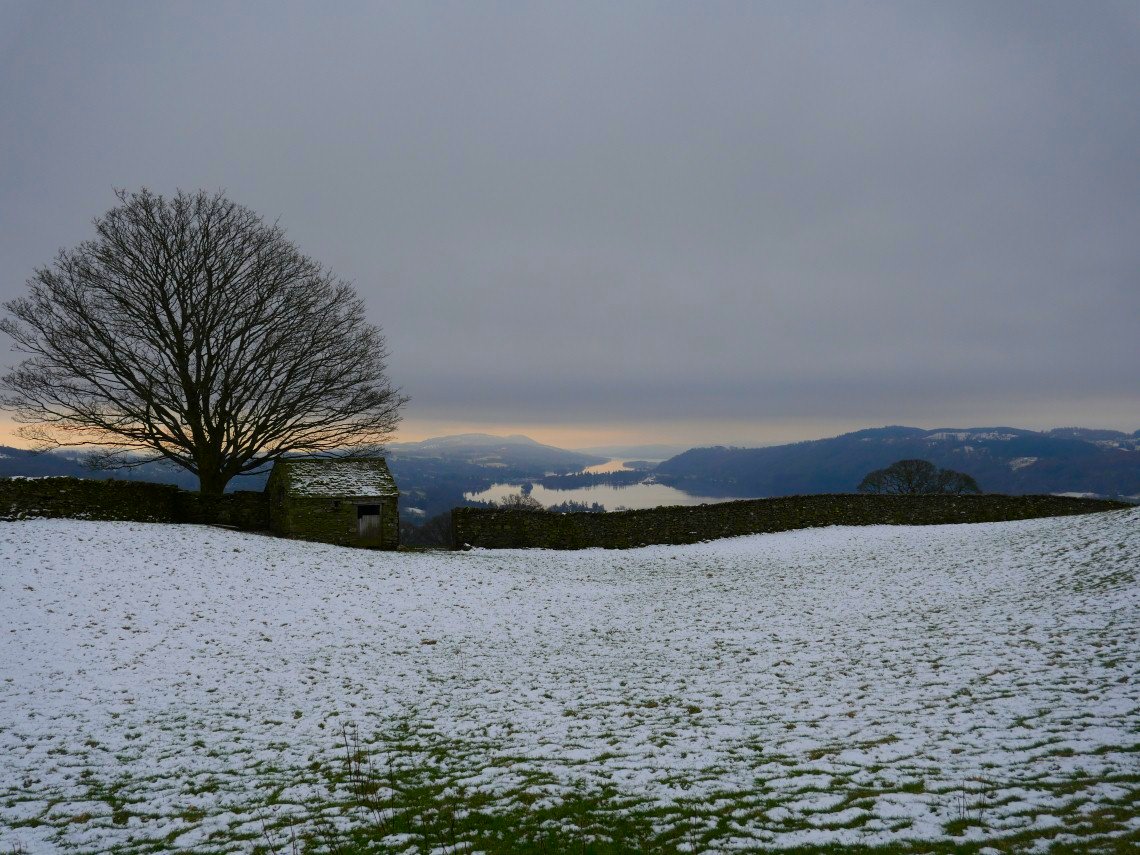 Windermere from Robin Lane.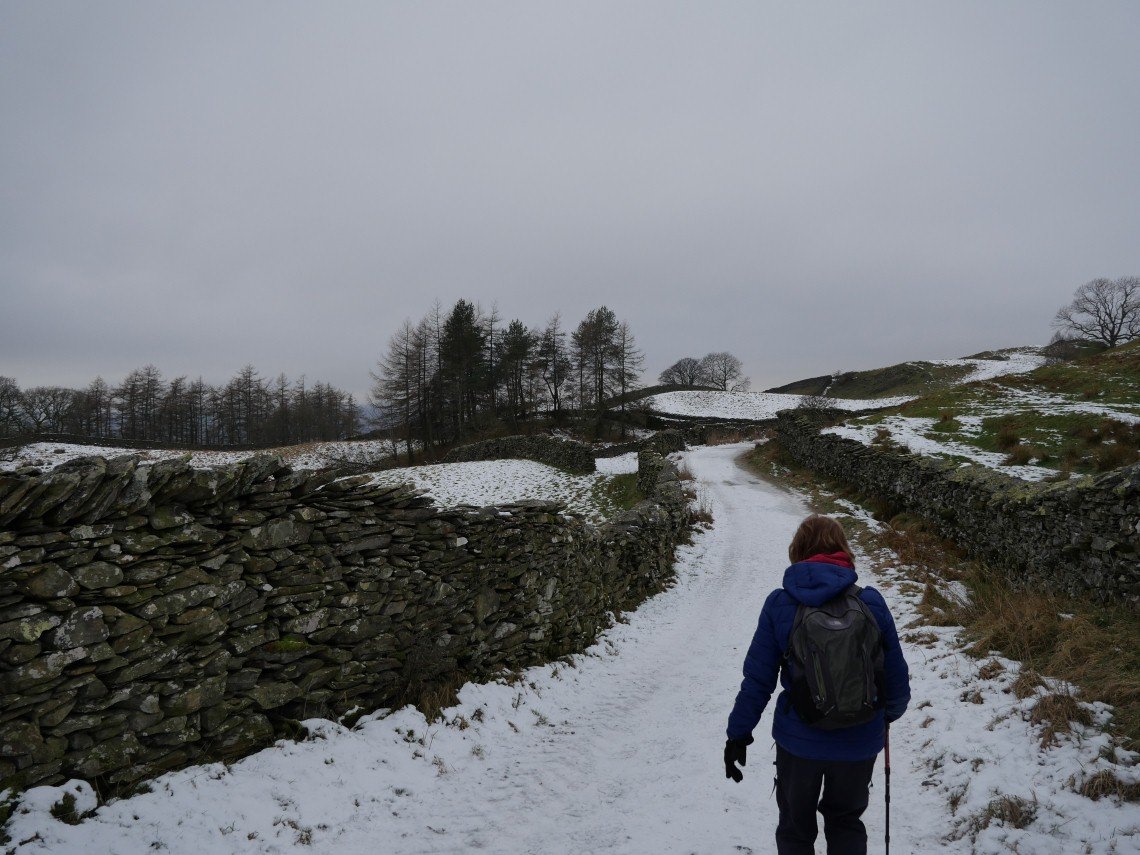 It was quite calm and quite warm as we climbed Robin Lane then turned right on to Hundreds Road..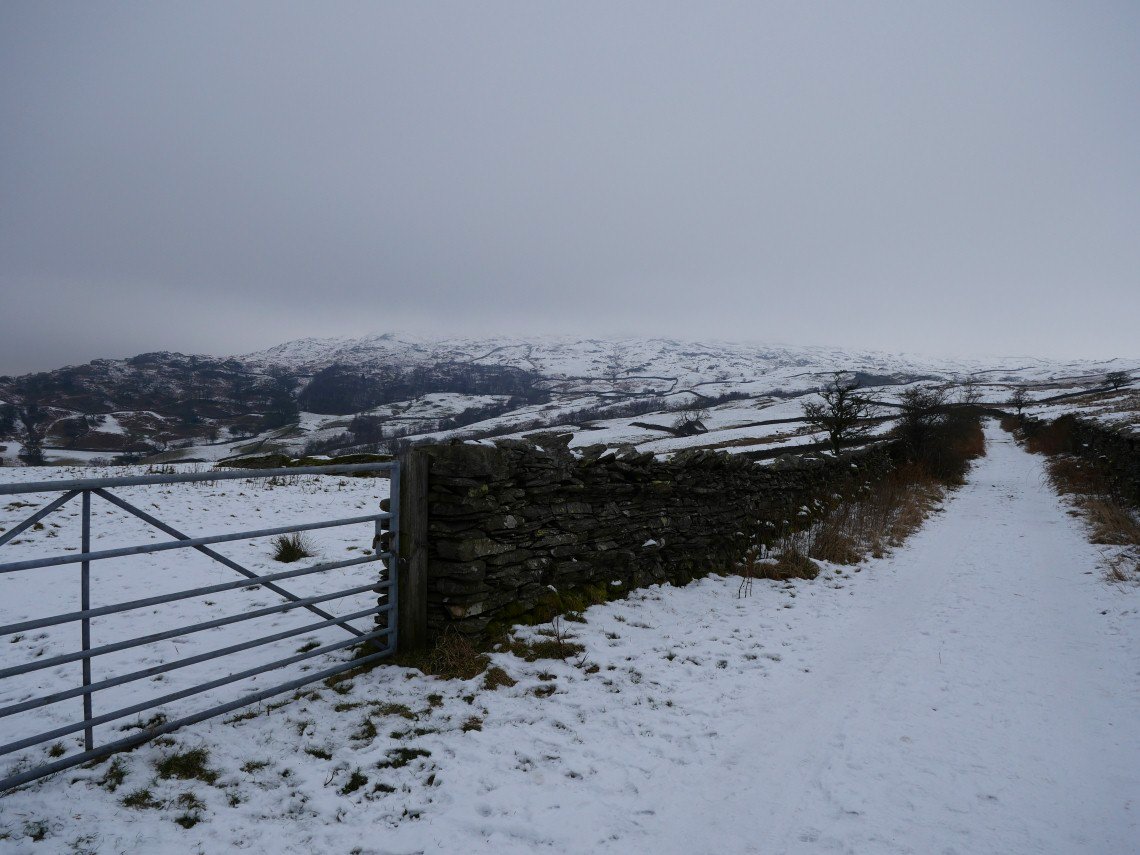 Wansfell Pike is showing no signs of clearing though..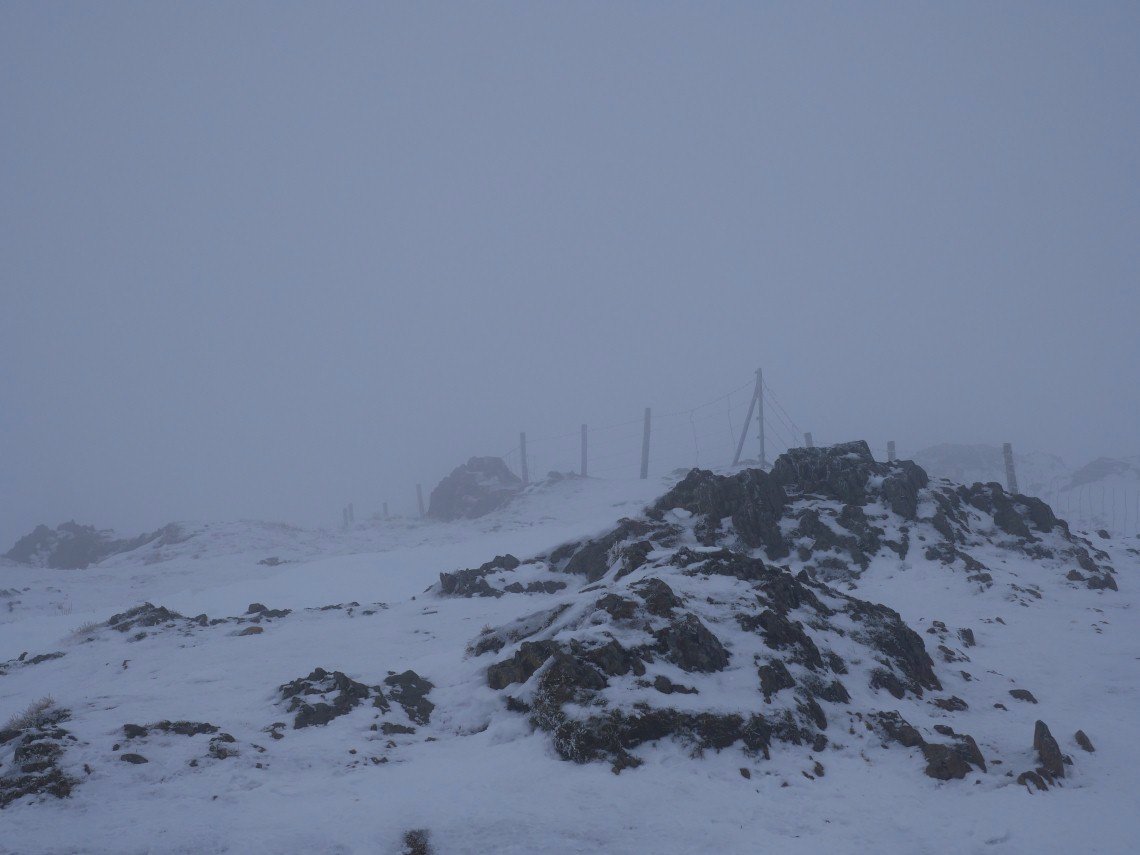 On to Wansfell Pike and into the wind which was very cold.
Deep drifting snow had covered the path to Baystones so the going was quite hard.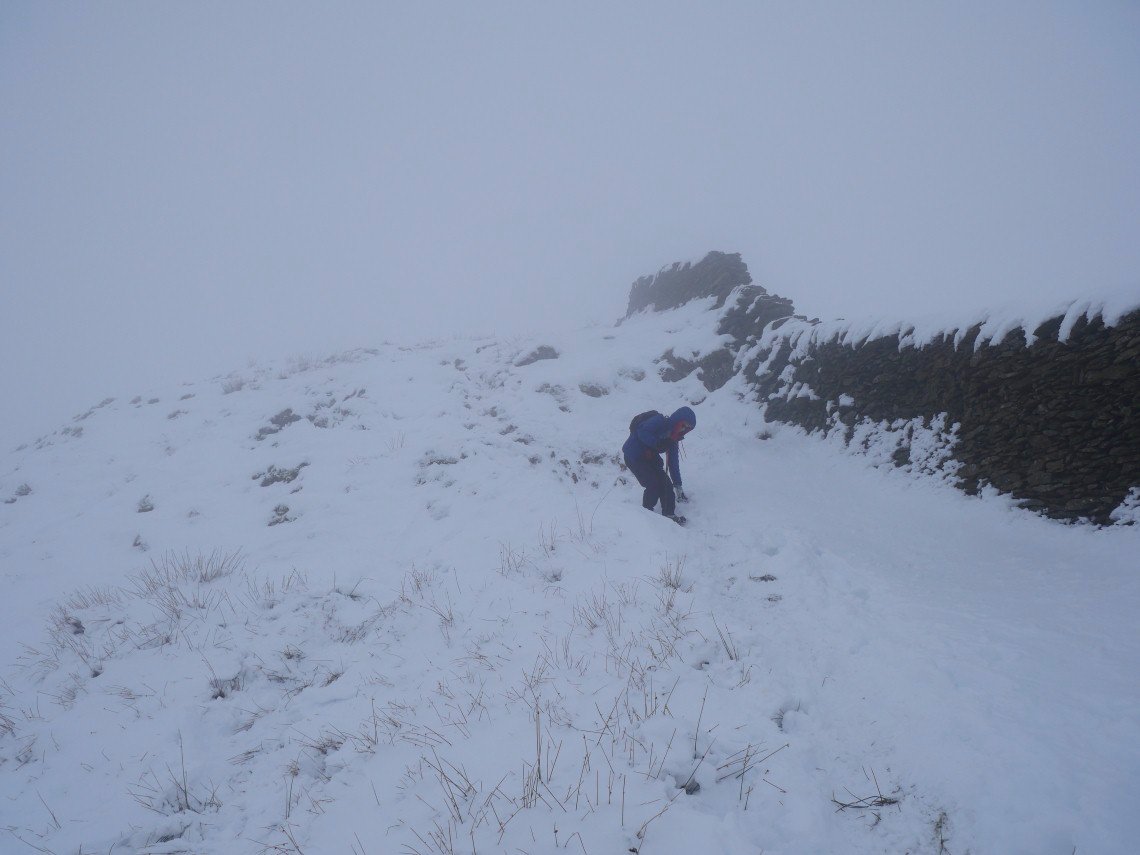 Lynn picks her way down one of the little descents along the way.
.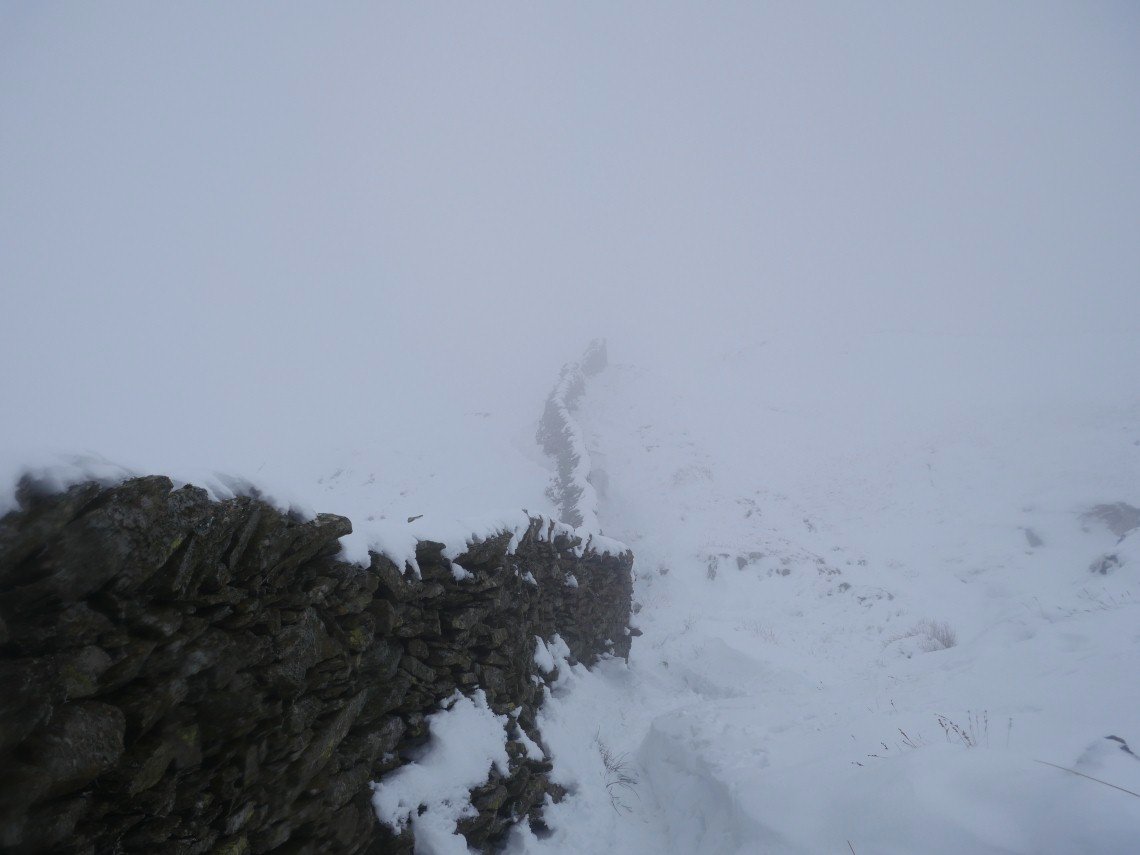 The wall is a sure guide but we have to leave it to climb to Baystones.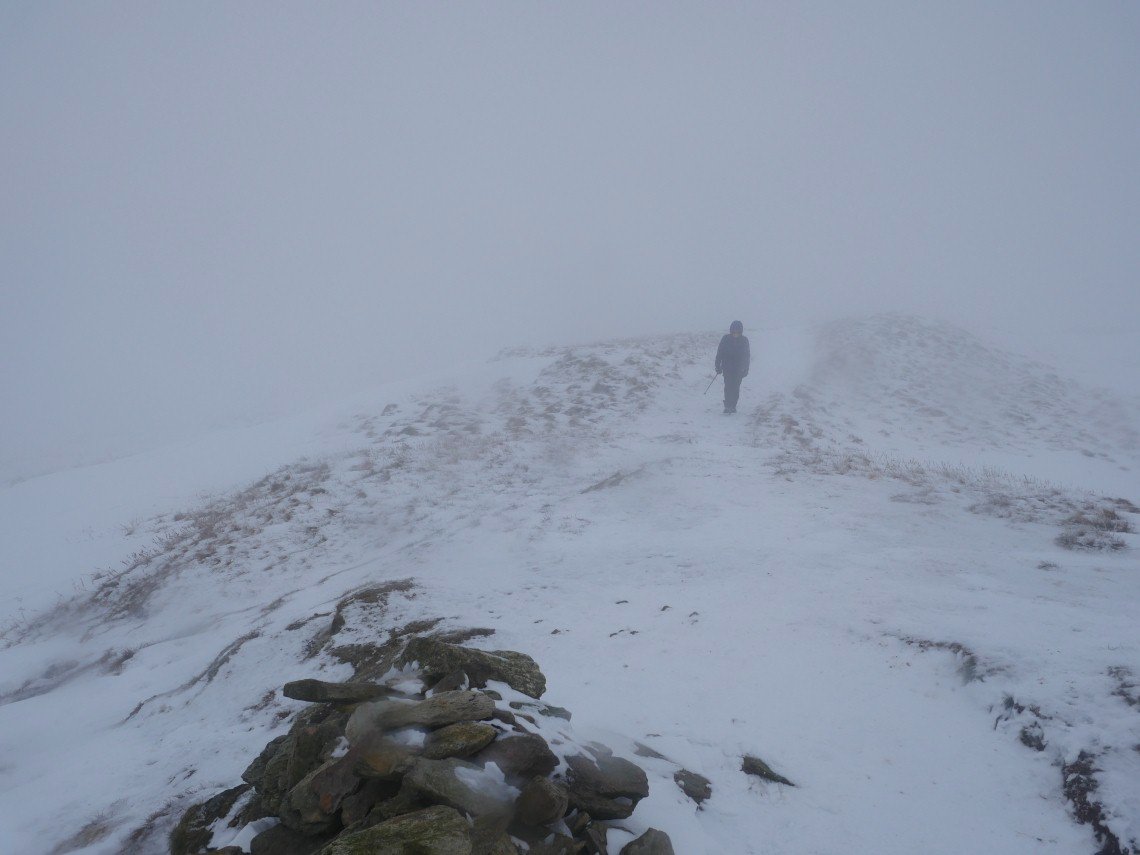 Approaching Baystones.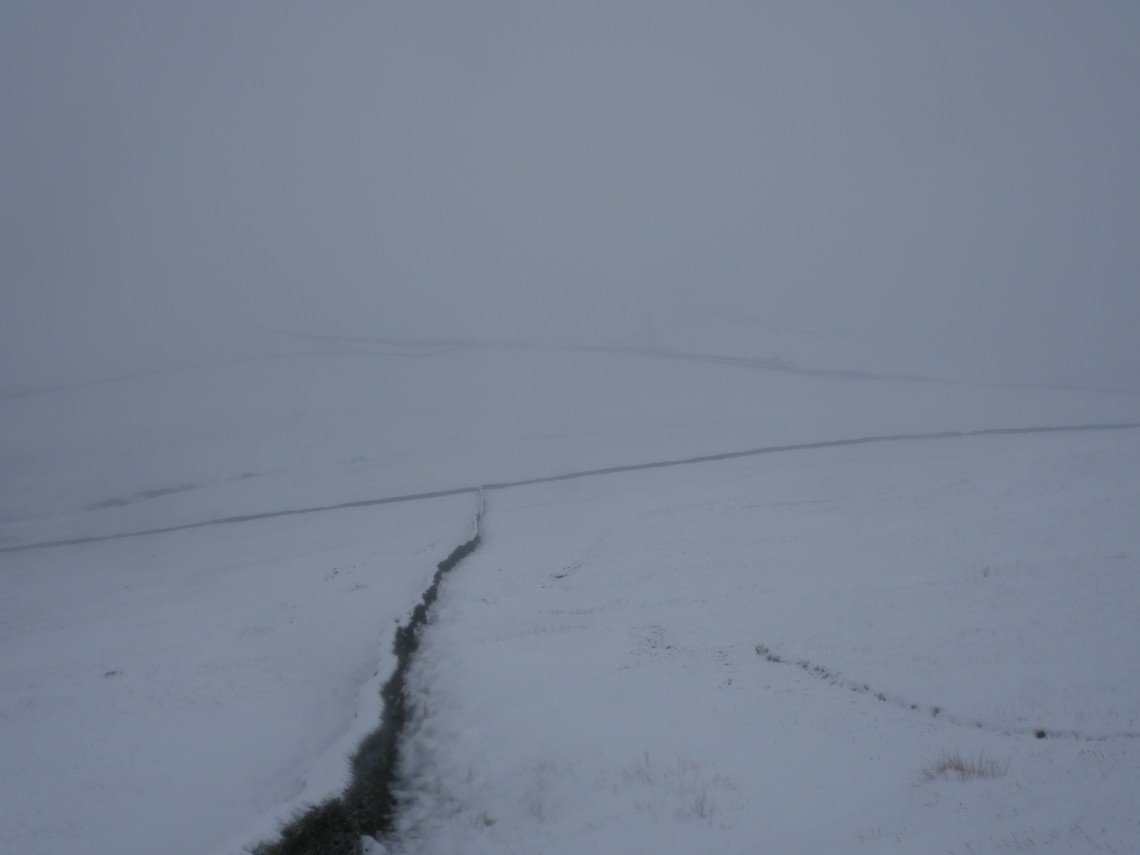 From Baystones we rejoined the wall and followed it down through some very steep snow drifts to the Kirkstone pass road.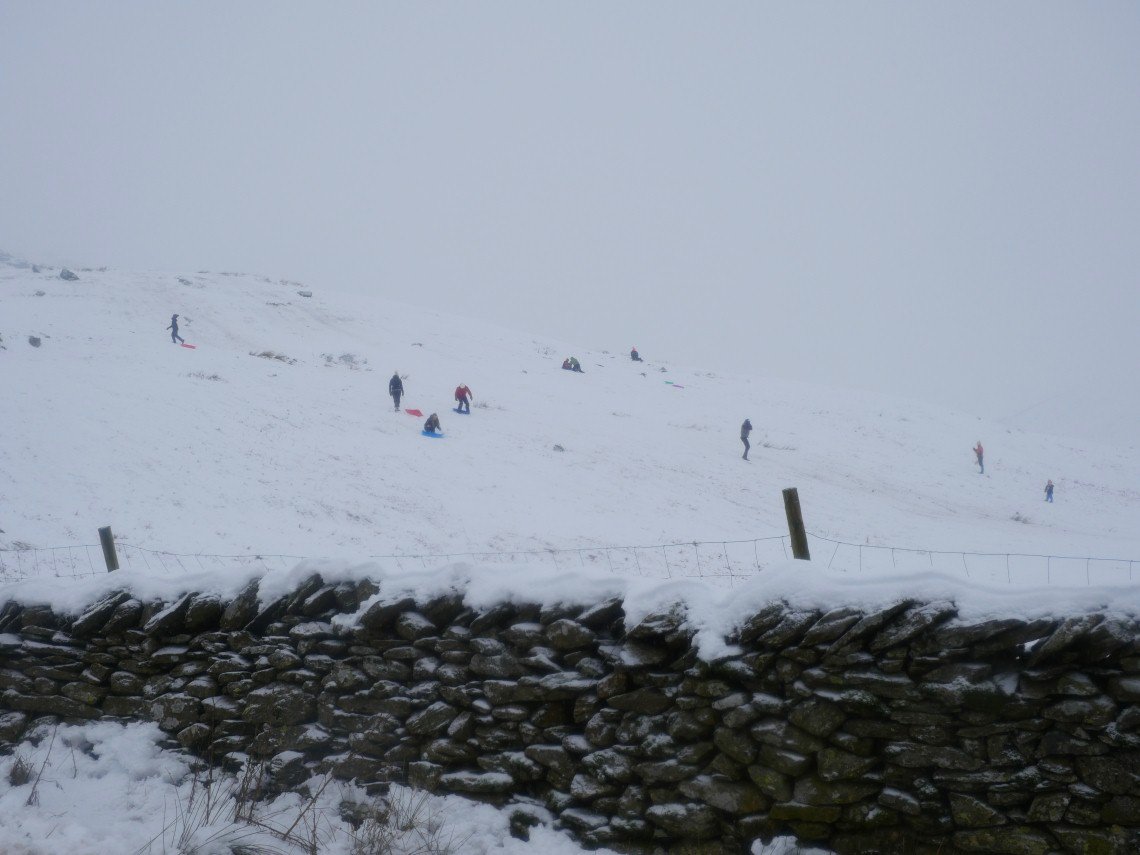 A cold rain was falling now so we scrapped our plan of carrying on to Troutbeck Tongue and as there was very little traffic on the road we took the fast way back to Church Bridge,passing these people out enjoying the winter conditions..