WWW.KARLSWALKS.CO.UK
PICTURES AND TRIP REPORTS FROM MY WALKS IN THE ENGLISH LAKE DISTRICT
---
Gowbarrow Fell and Hallin Fell
17th February 2019
Route. Gowbarrow - Aira Force NT carpark - Aira Force - Airy Fell - Gowbarrow Fell - Balcony path - NT carpark (about 4 miles 1200 ft of ascent )
Route. Hallin Fell - Martindale new church - Hallin Fell - Martindale new church (about 1 mile 500 ft of ascent )
A couple of short walks on an incredibly windy day.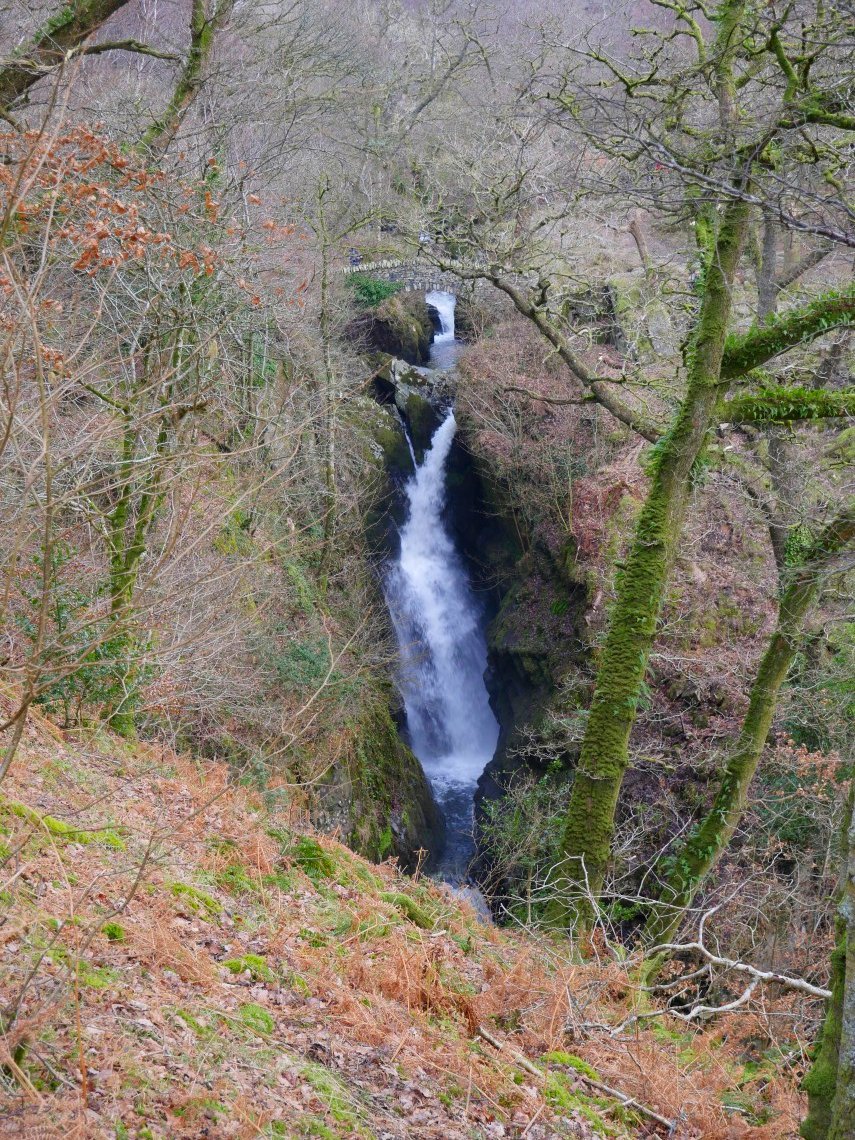 Although very windy it was not too bad a day and consequently the Aira Force carpark was virtually full when we arrived and the paths around the falls were thronged with people out enjoying the fresh air.
We walked on one of the higher paths above the falls.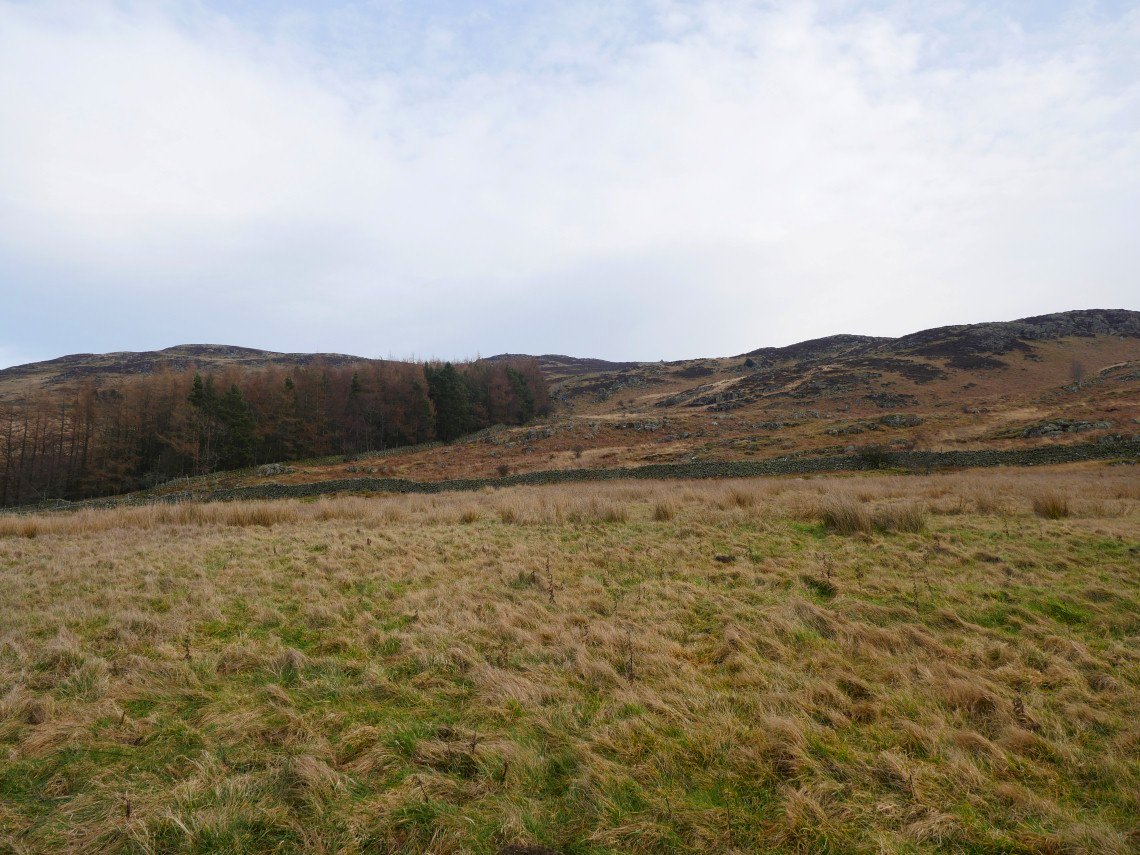 And soon reached the open fell where we follow the wall up the hill.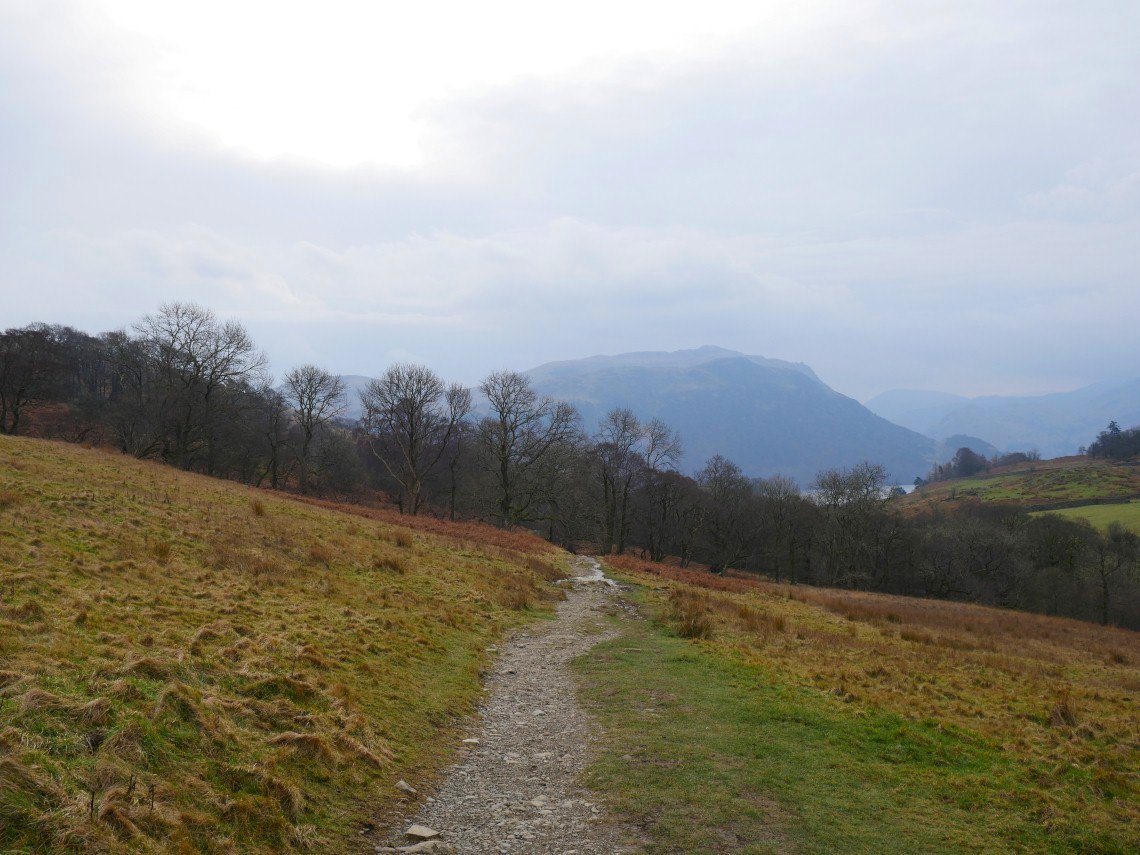 A hazy Place fell across Ullswater.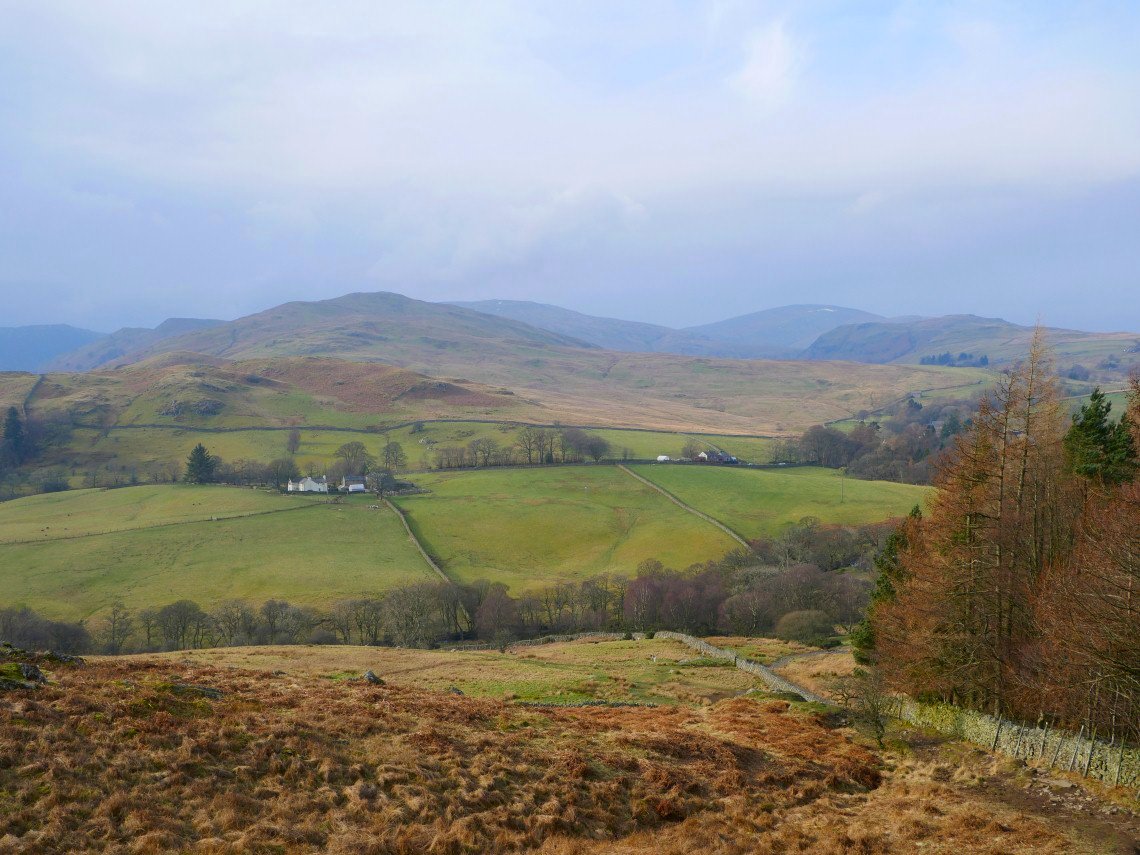 Looking over Dockray to Dowthwaite Head with the Helvellyn Dodds beyond.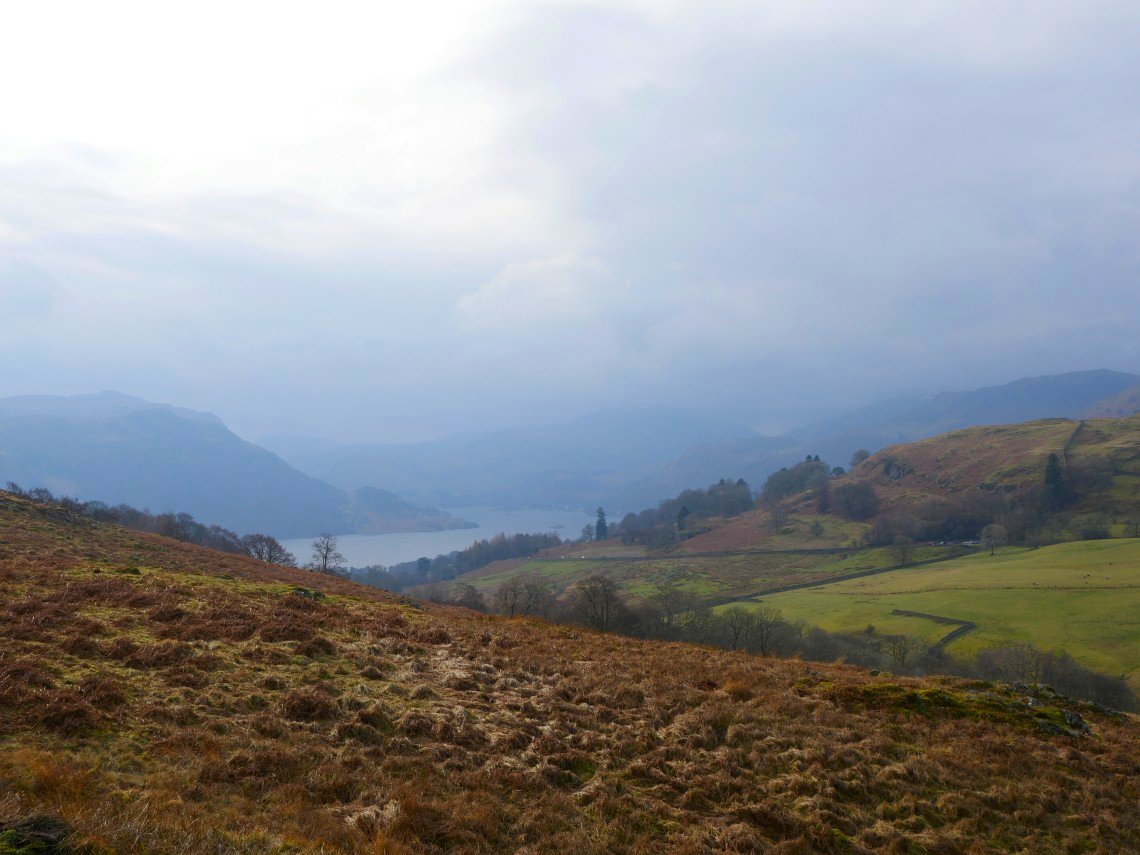 More of Ullswater is seen as we climb.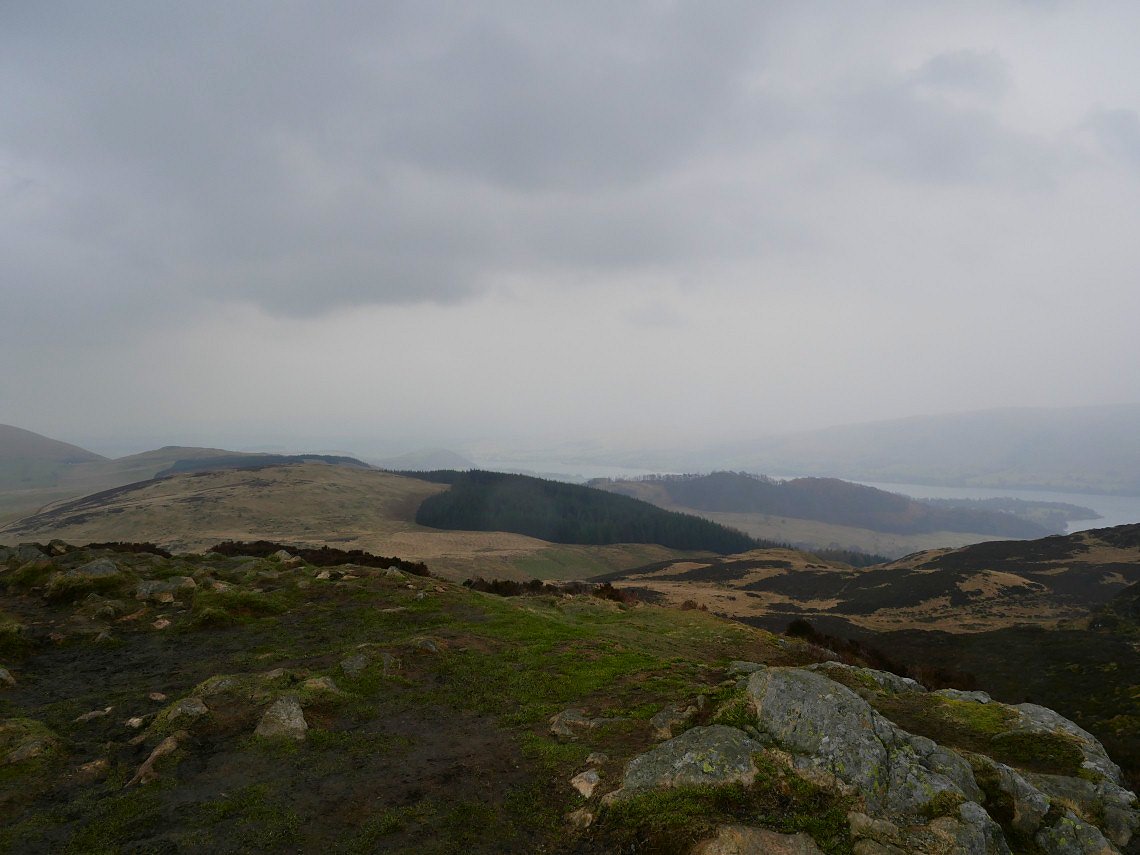 A squally shower caught us at the summit and the skies to the north east look a little threatening..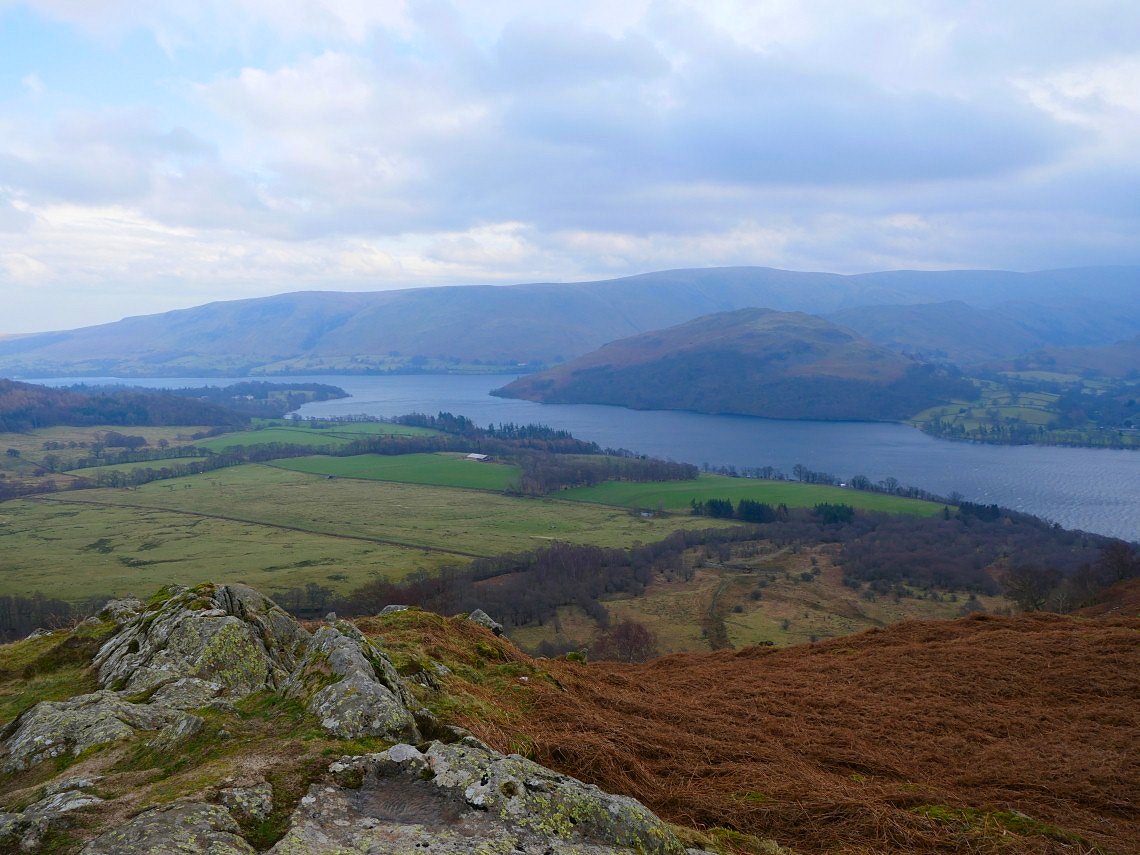 But in the time it takes to descend down to the balcony path the outlook is a lot brighter.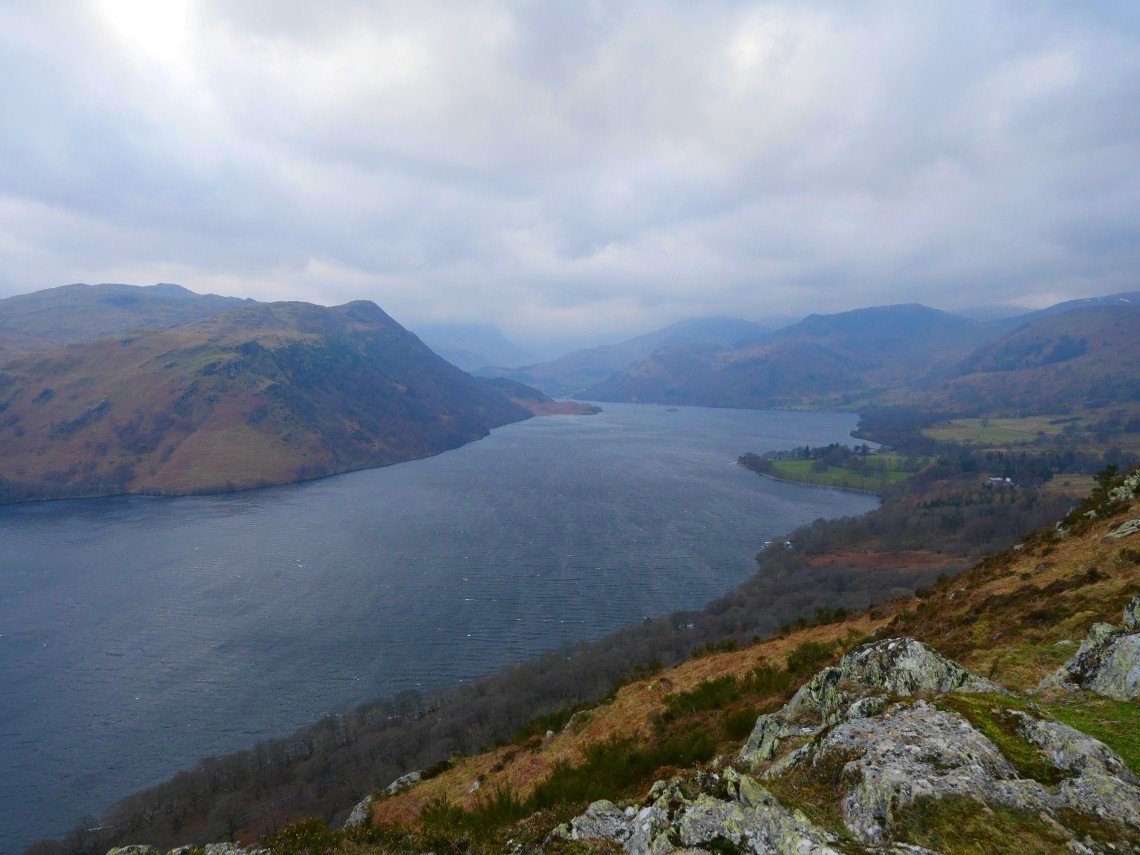 The wind here was very strong as you can see on Ullswater.
.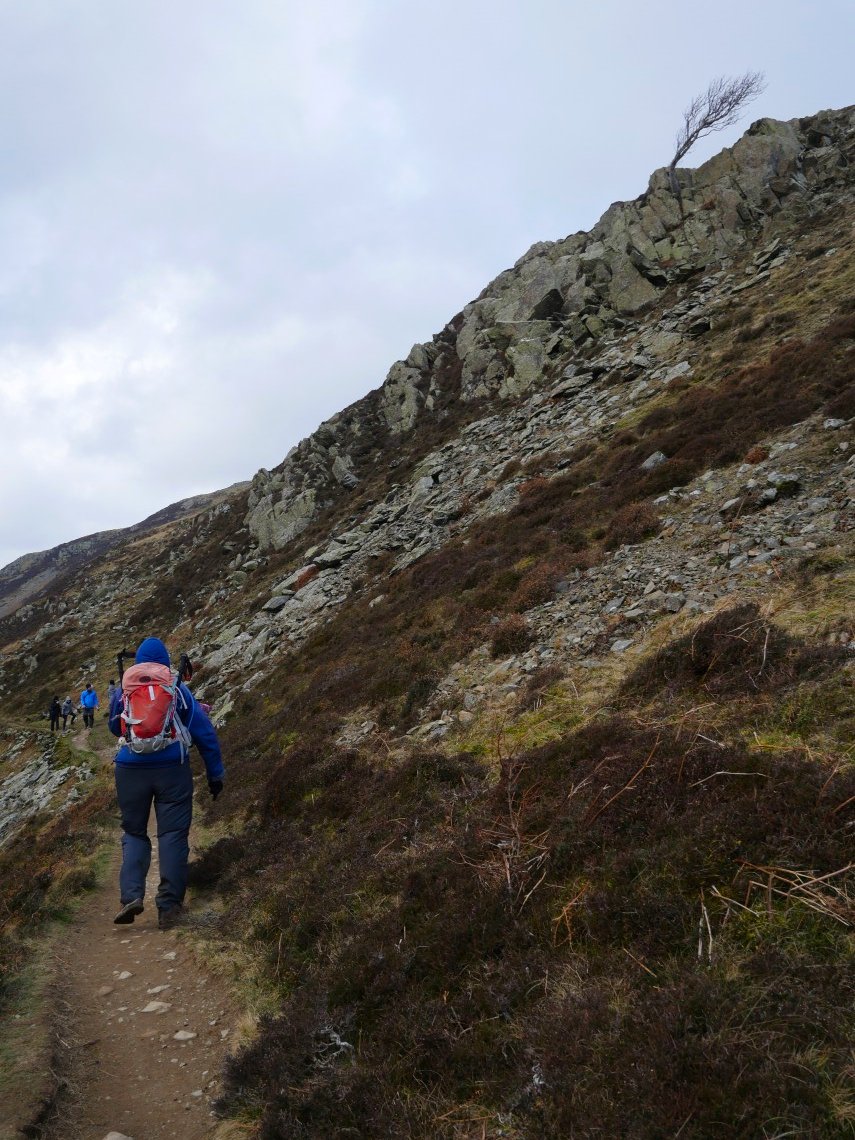 And it looks like strong winds are not unheard of in these parts.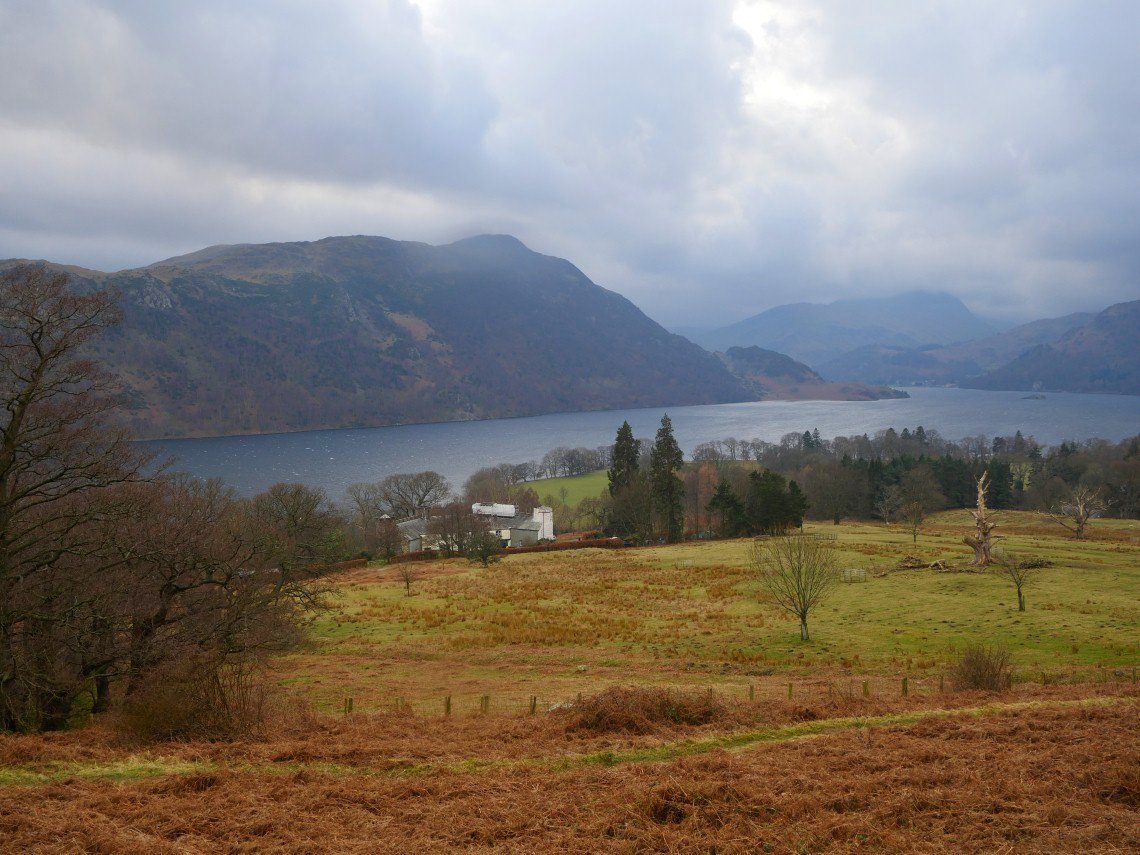 Another look along Ullswater with Lyulph's Tower in the foreground..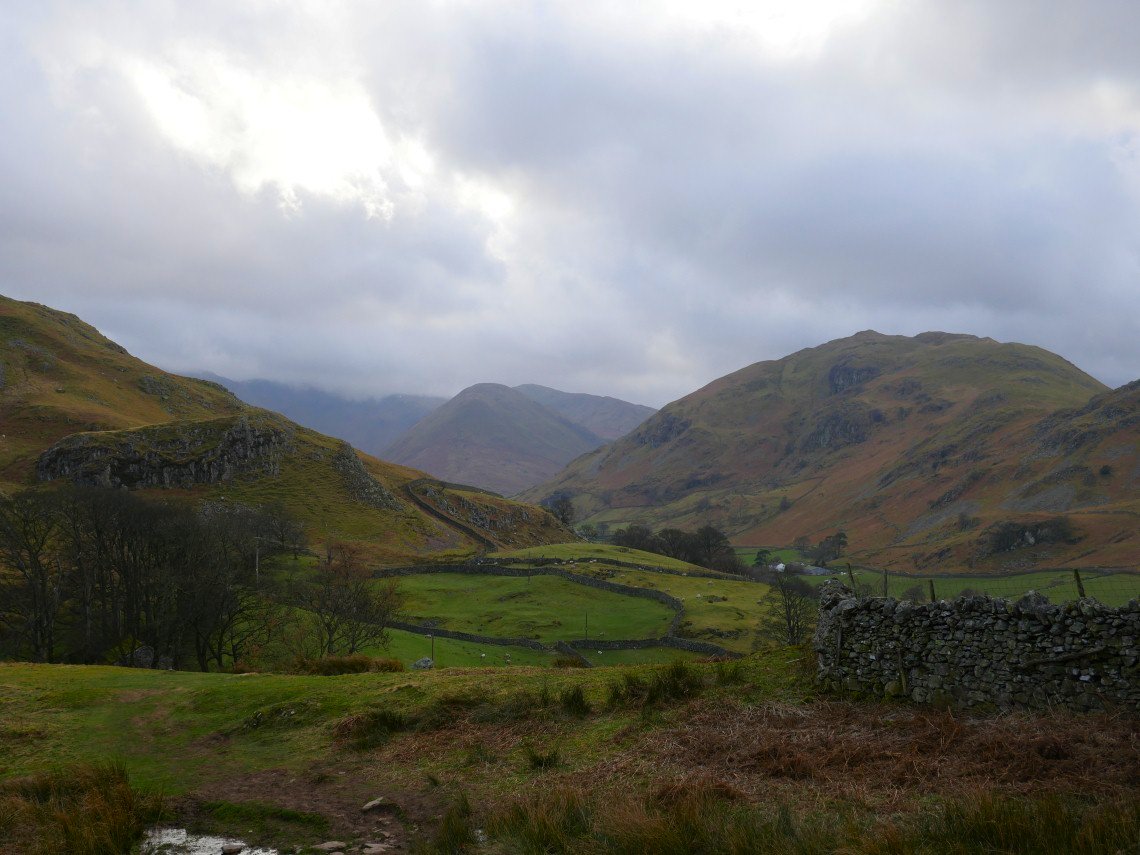 After lunch we drove around Ullswater and parked by St. Peter's church and made the short climb to Hallin fell. This is looking along Howe Grain with Beda Fell.on the right and The Nab at the head.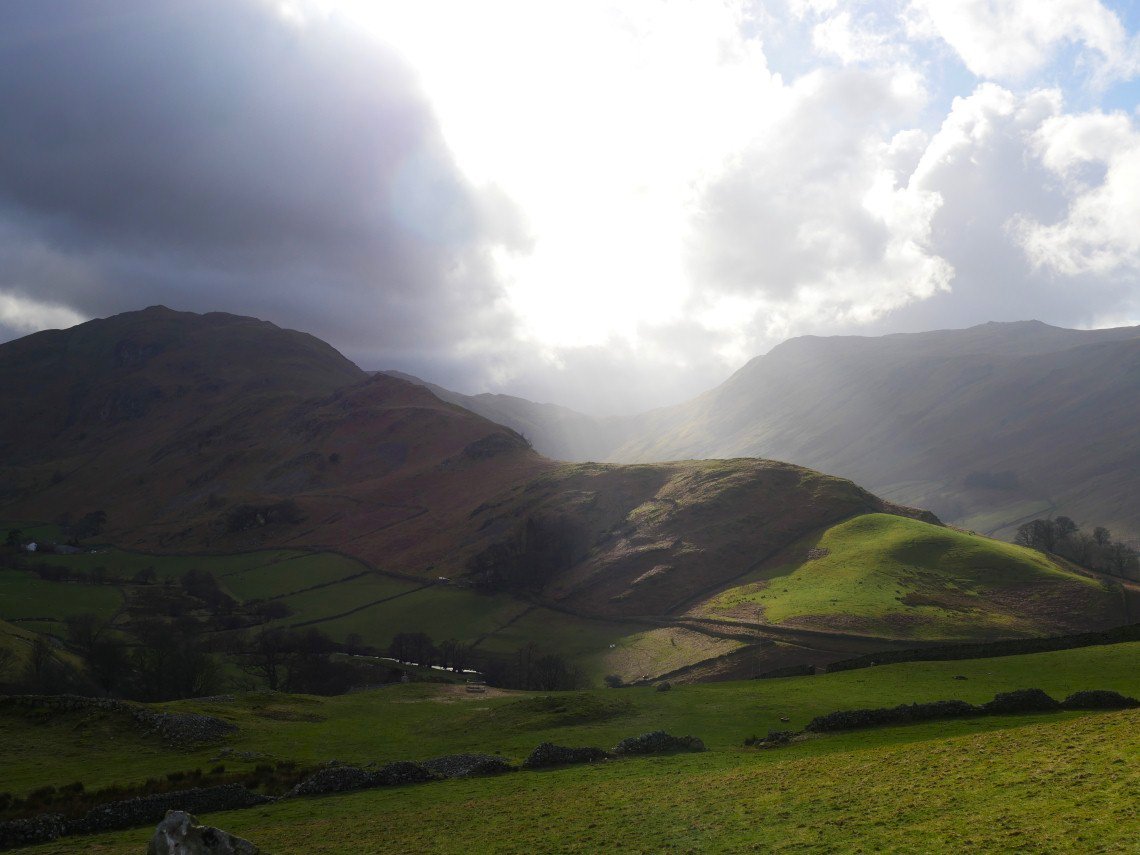 Sunshine over Boredale and Winter Crag.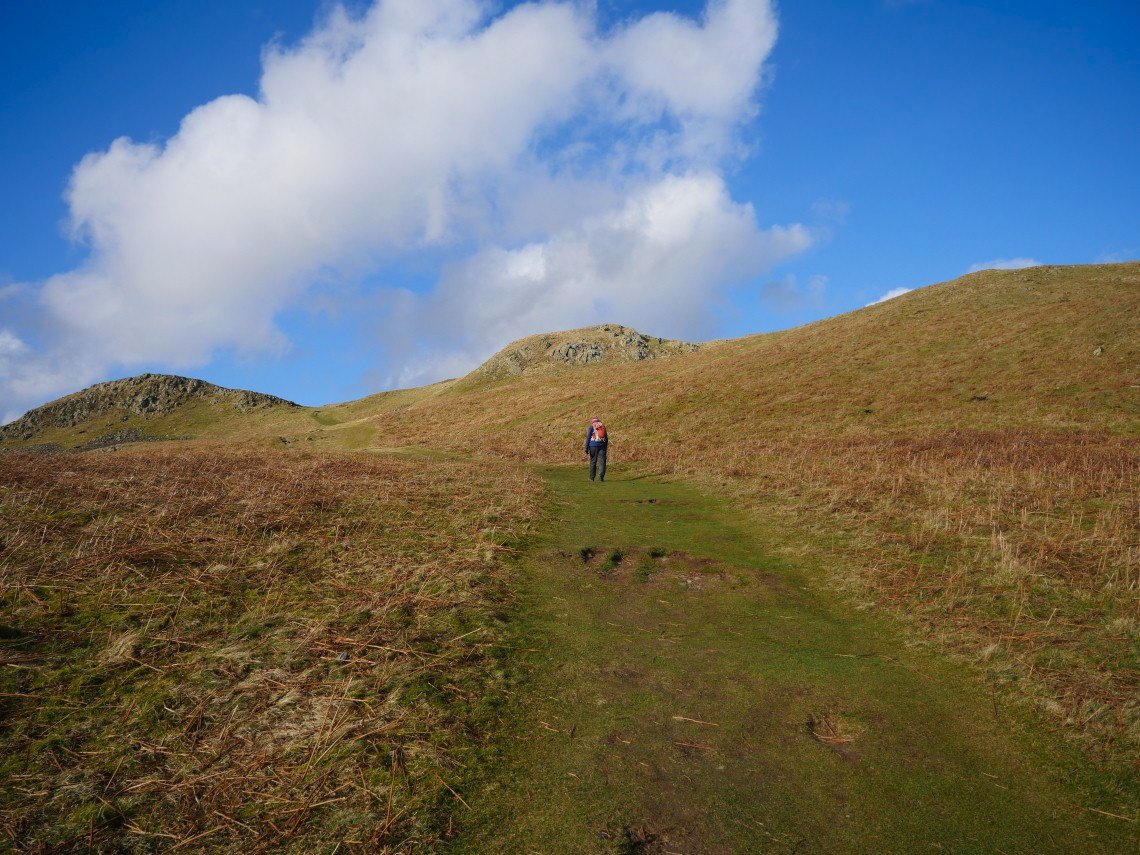 Lovely blue sky but if anything the wind was even more ferocious here and as we reached the top of Hallin Fell we were both blown over.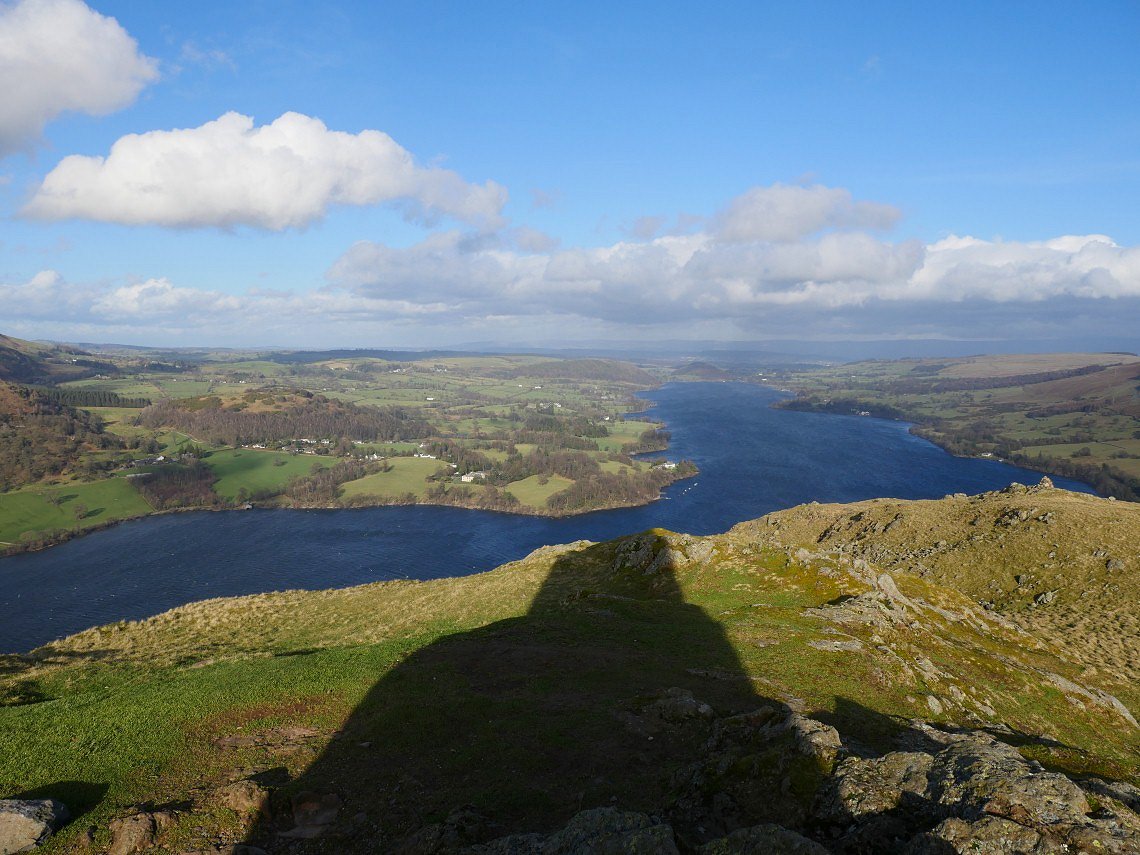 The only respite was the step on the lee side of the obelisk.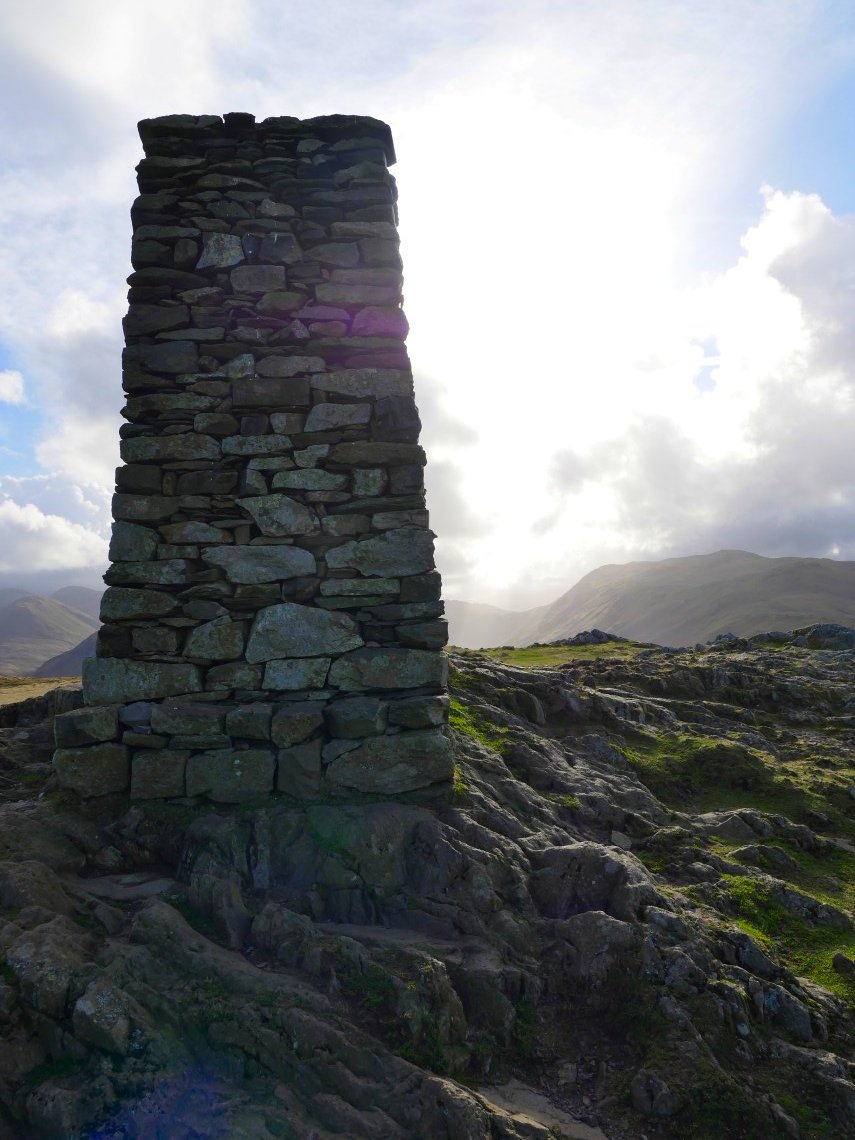 I had to sit down to take this picture of the obelisk.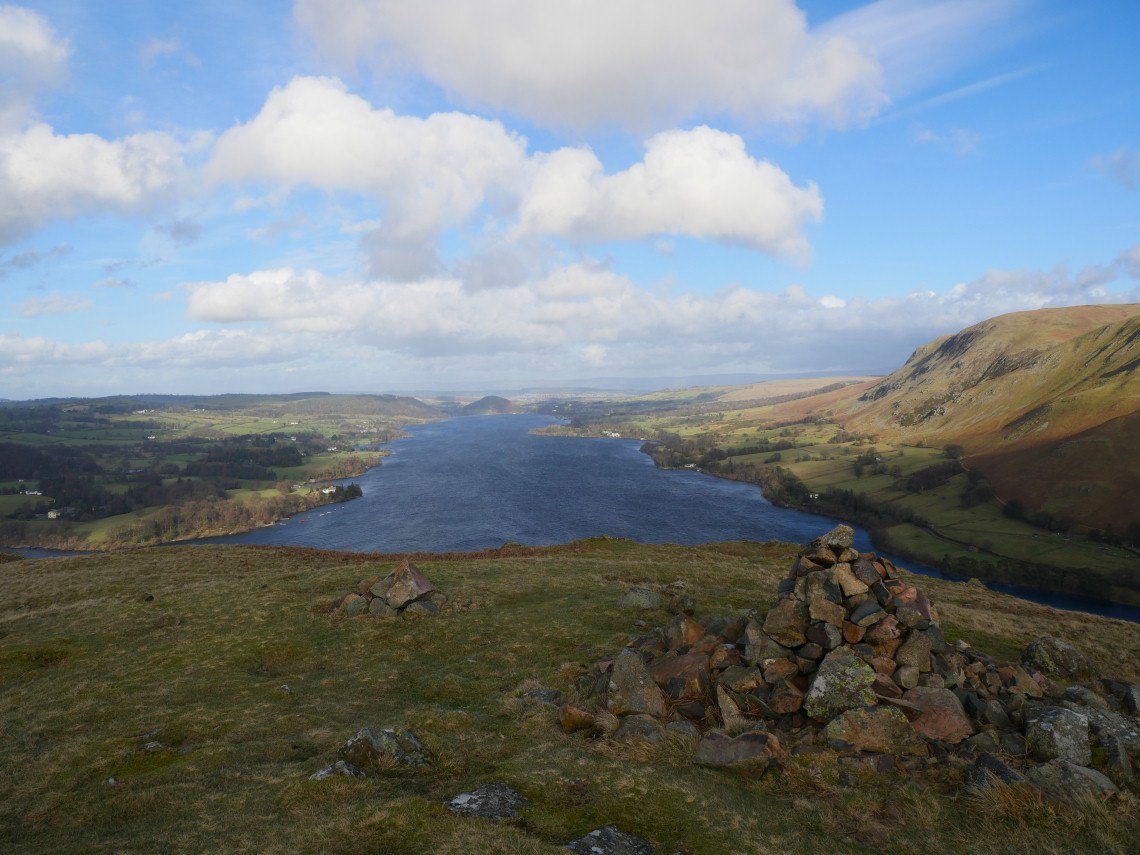 We took the path down around the Howtown side of the fell which was a bit more sheltered.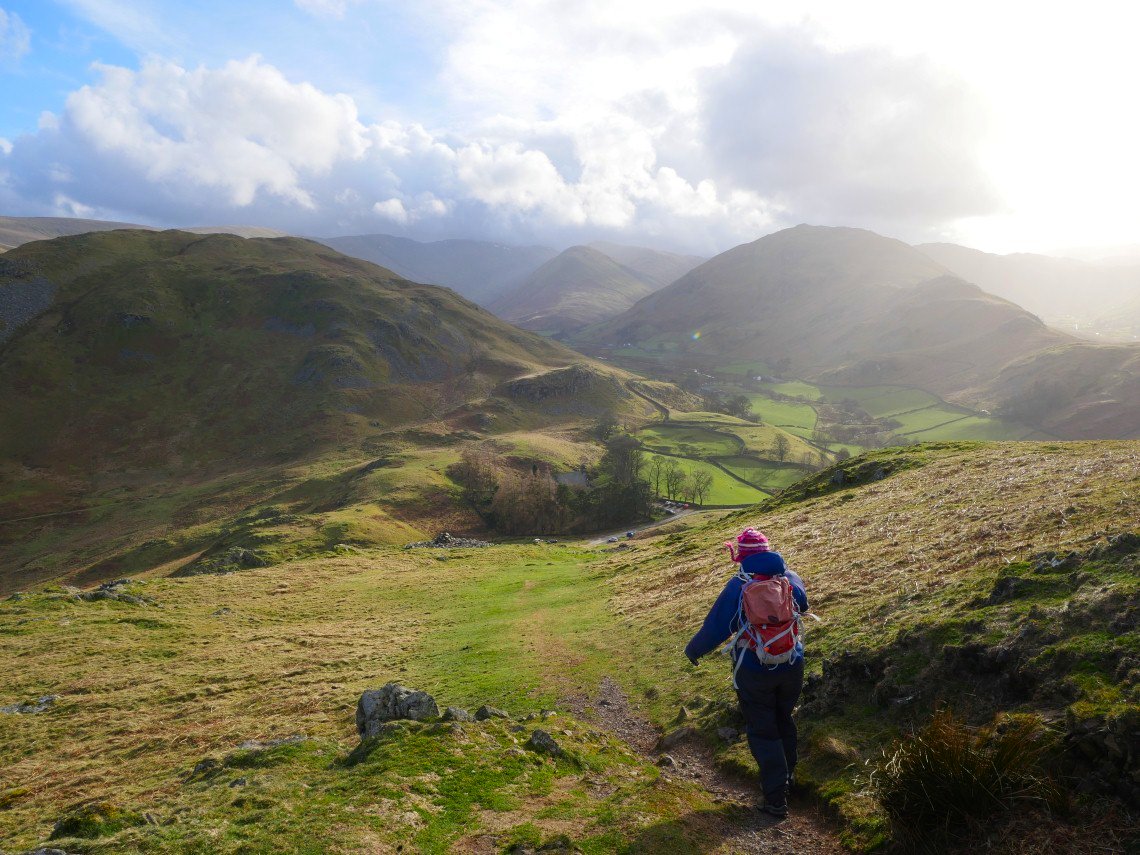 On our way down now.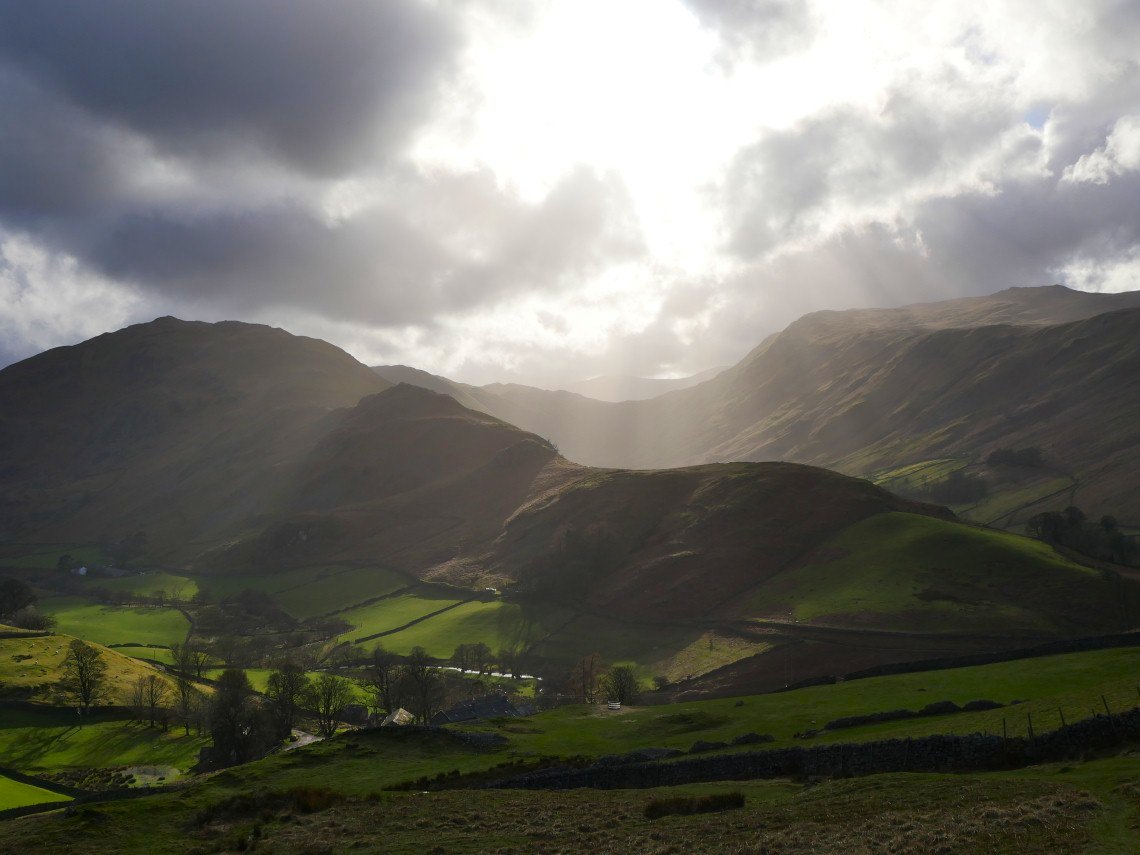 Another look over to Boredale.