WWW.KARLSWALKS.CO.UK
PICTURES AND TRIP REPORTS FROM MY WALKS IN THE ENGLISH LAKE DISTRICT
---
Greenburn round
20th January 2019
Route. Grasmere - Helmside - Steel Fell - Calf Crag - Gibson Knott - Helm Crag - Grasmere (about 7.5 miles 2300ft of ascent )
One of our ' a walk near a main road in case of snow ' walks this week. We weren't really sure what the weather would bring but we got lucky and enjoyed a fabulous day out.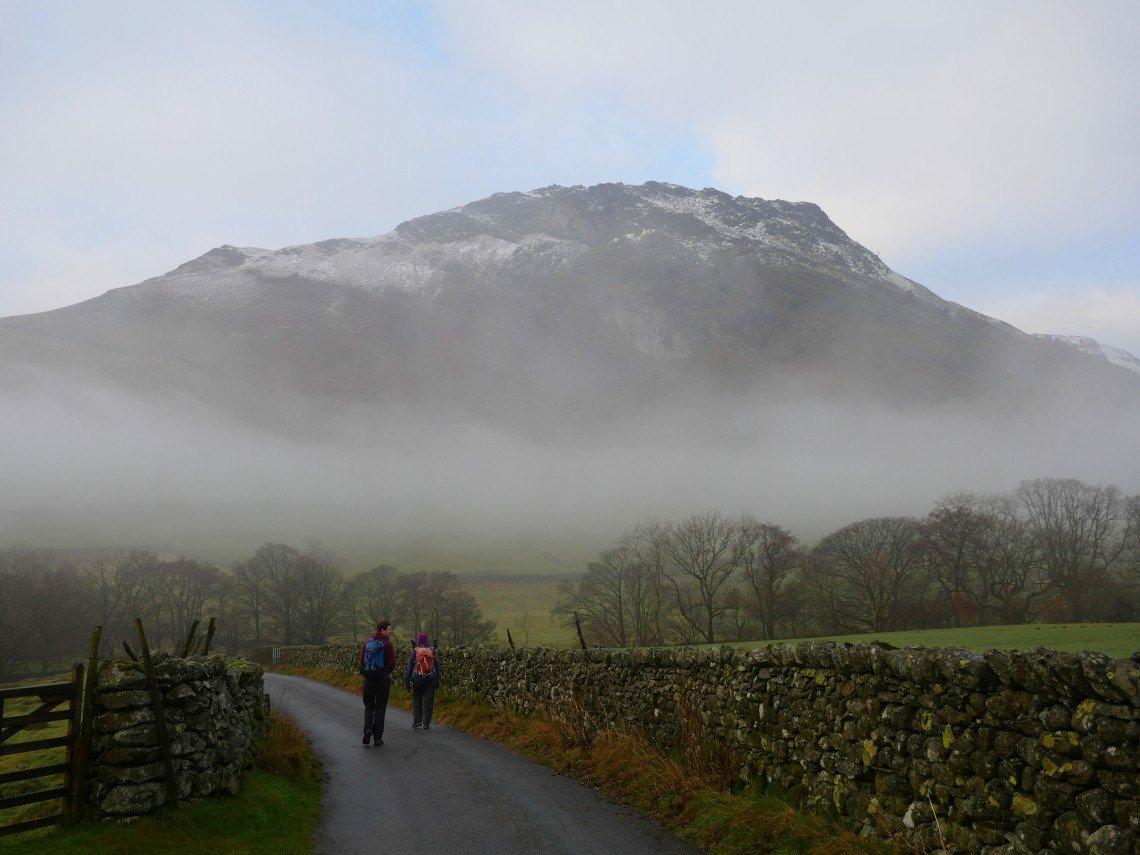 Helm Crag from the road to Helmside.
After driving north through almost constant fog we were glad that as we reached Grasmere we could see that the tops were clear ( David joined us today ).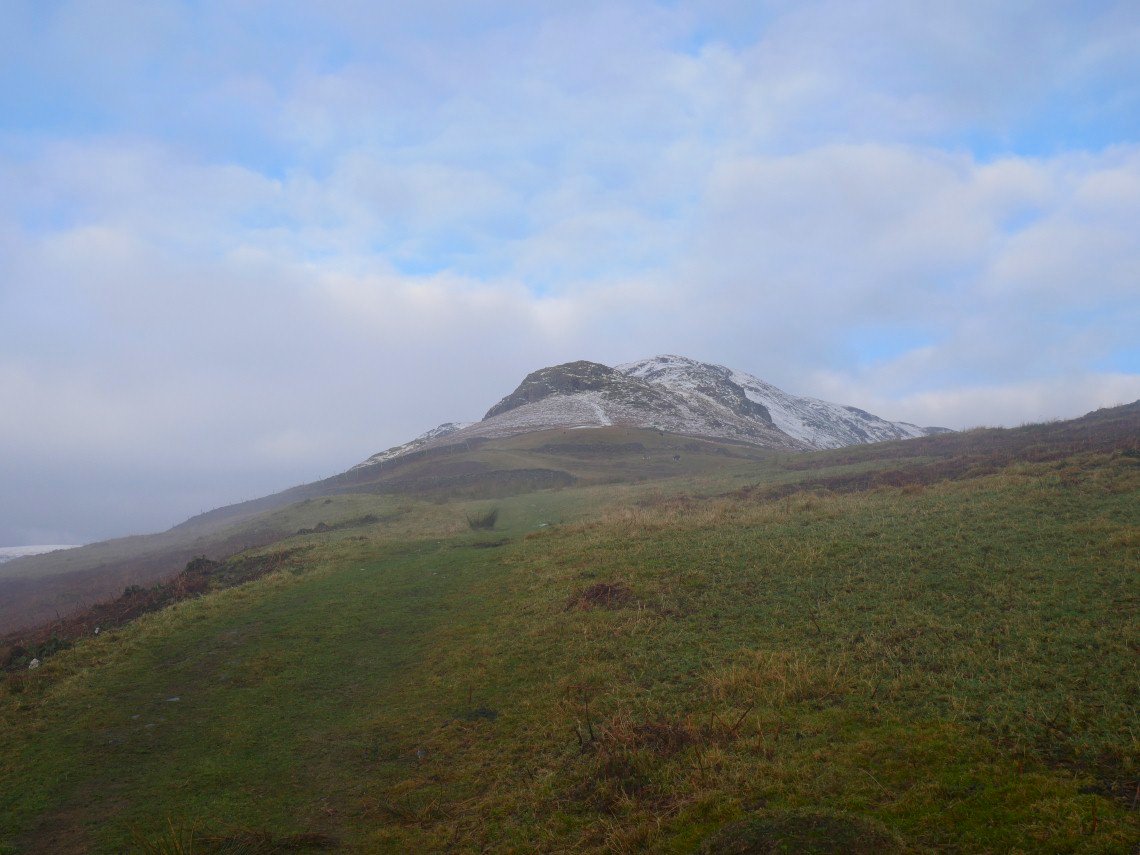 Helm Crag is the last stop for us today. Steel Fell is the first.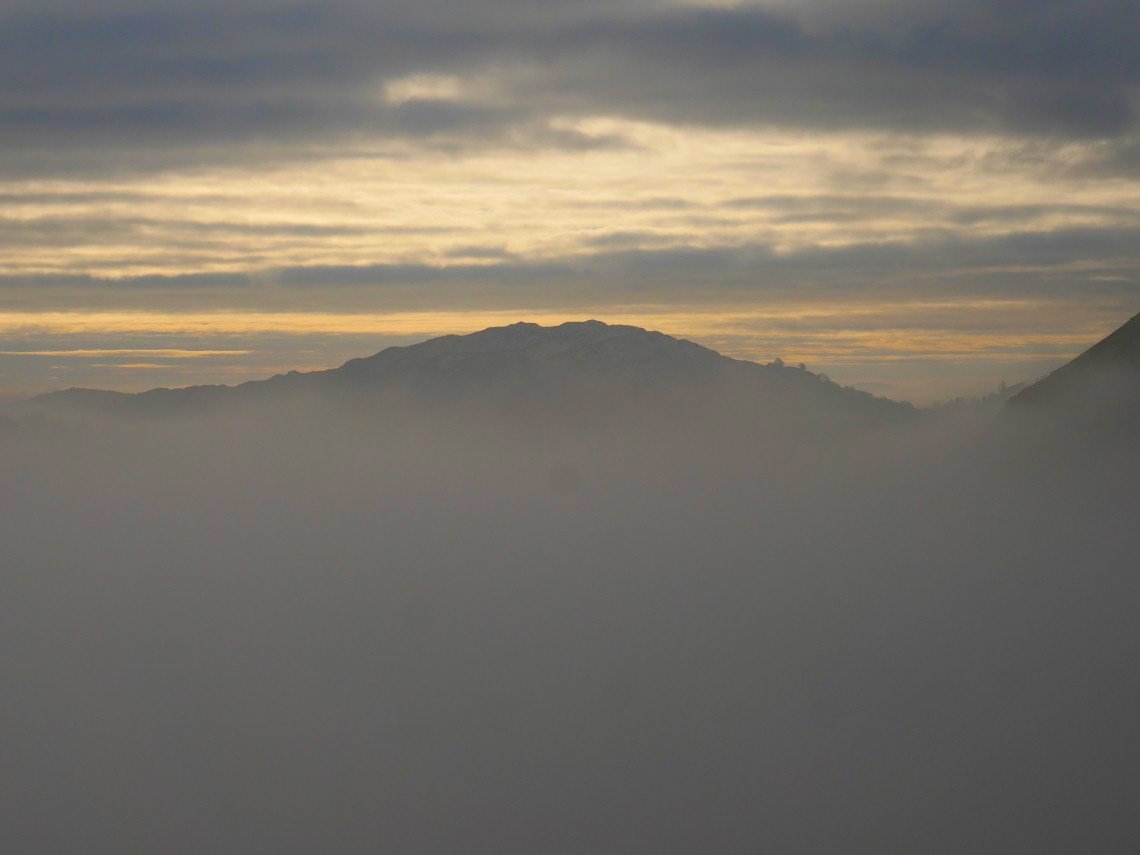 Almost immediately as we began to climb we started to get the views. This is Loughrigg emerging from the cloud.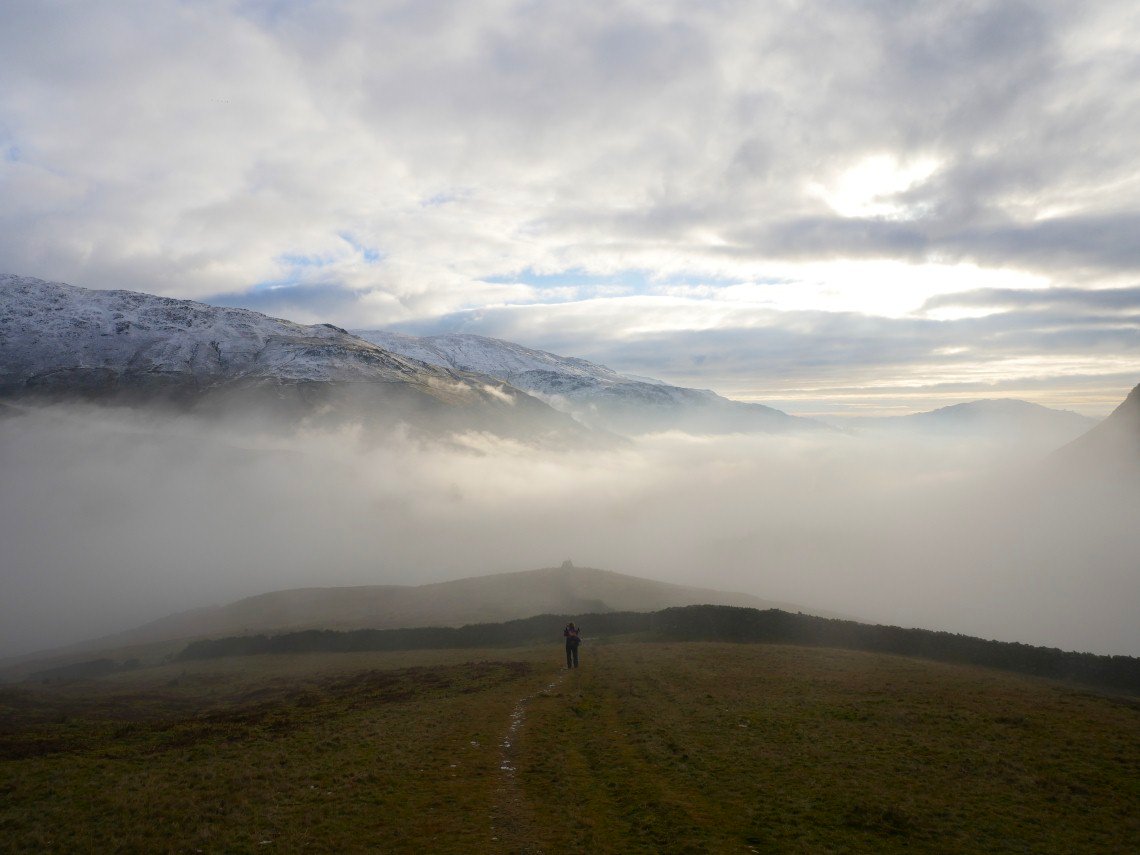 Sue clears the mist.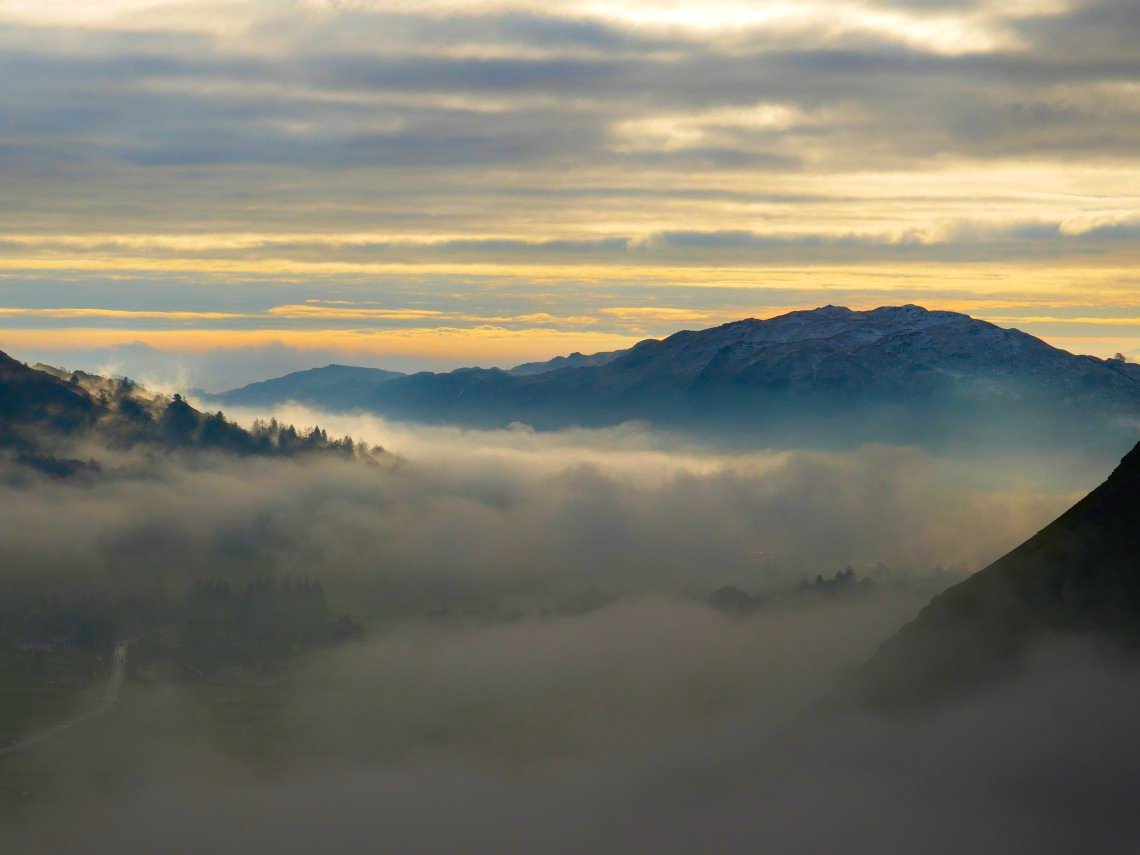 Loughrigg again above the inversion over Grasmere and Rydal.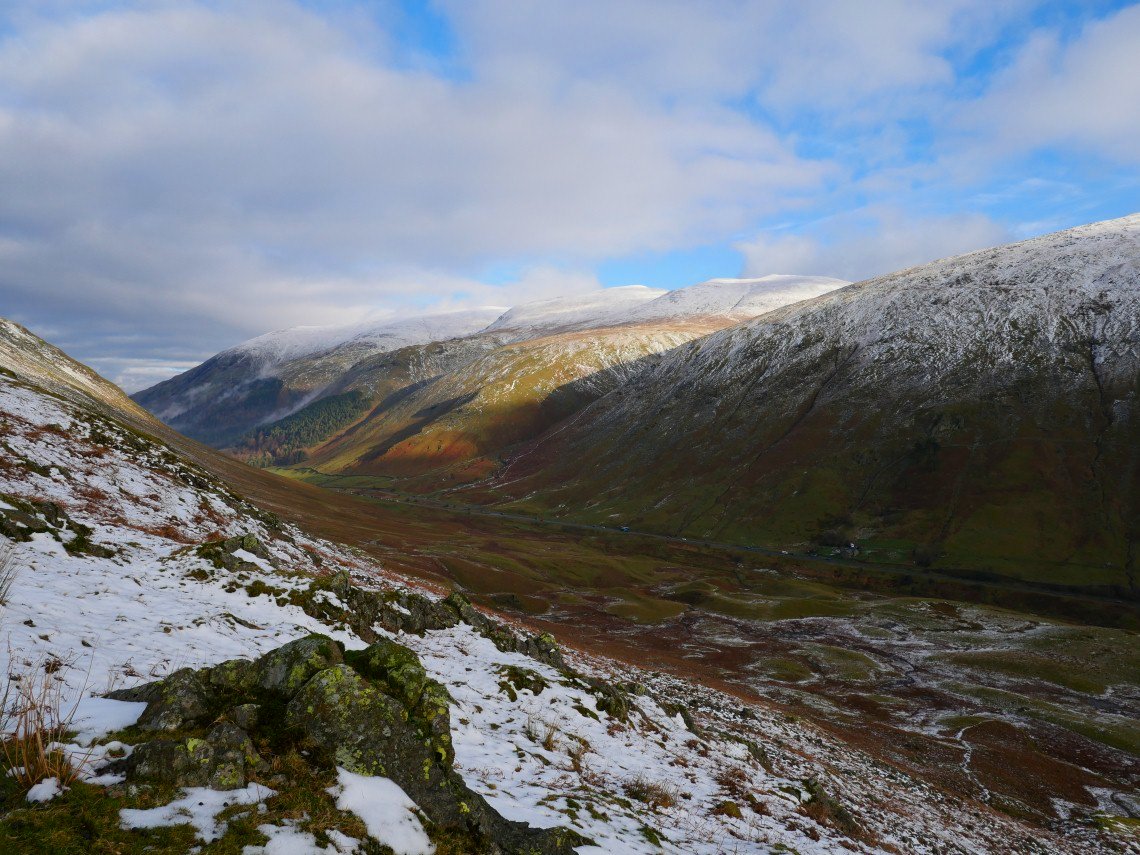 Looking over the A591 to Helvellyn.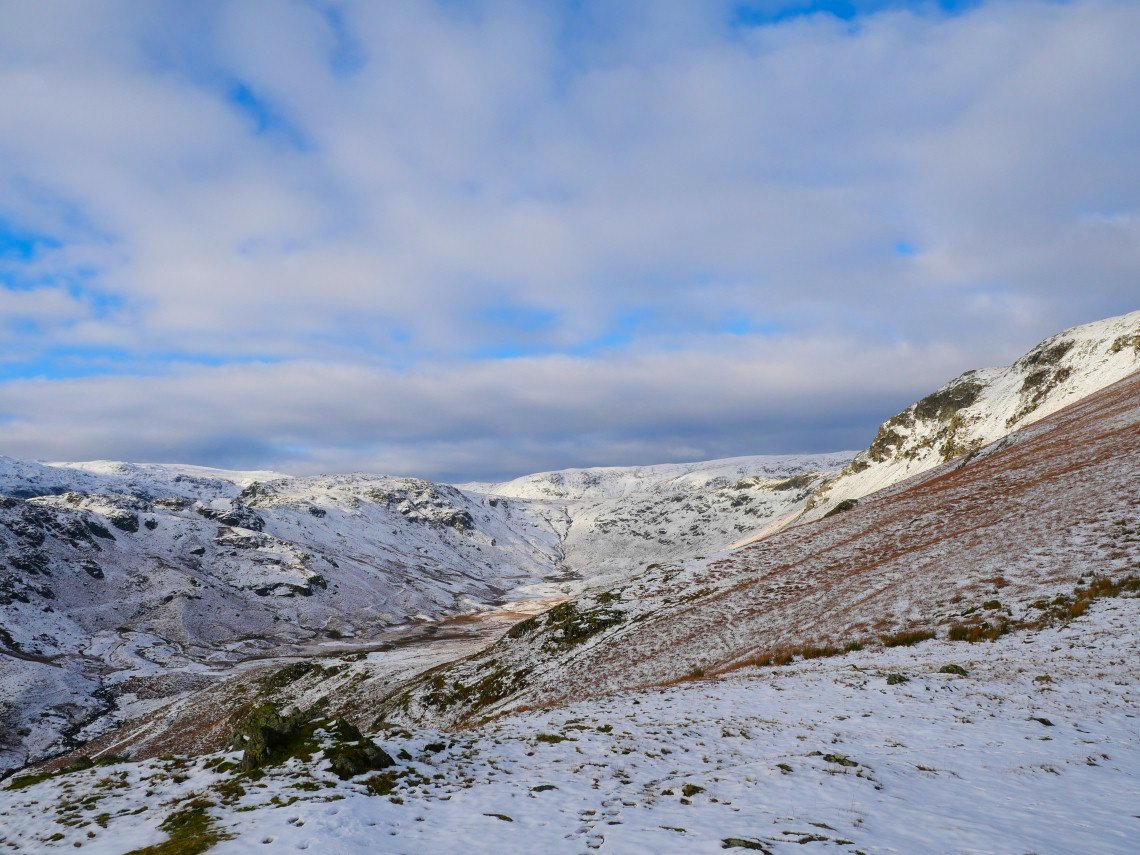 The head of the Greenburn valley takes the award for my first blue sky and snow picture of the 2018/19 winter.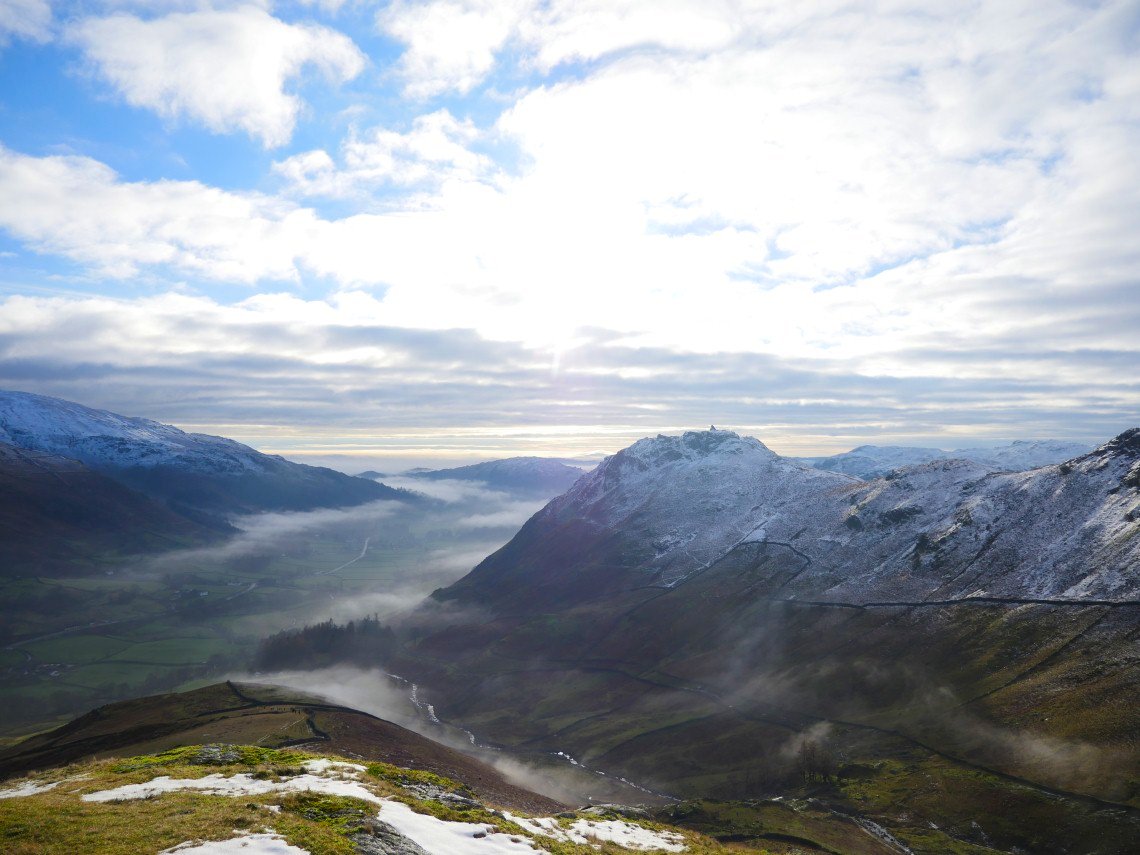 The mist is dissipating in the valley.
.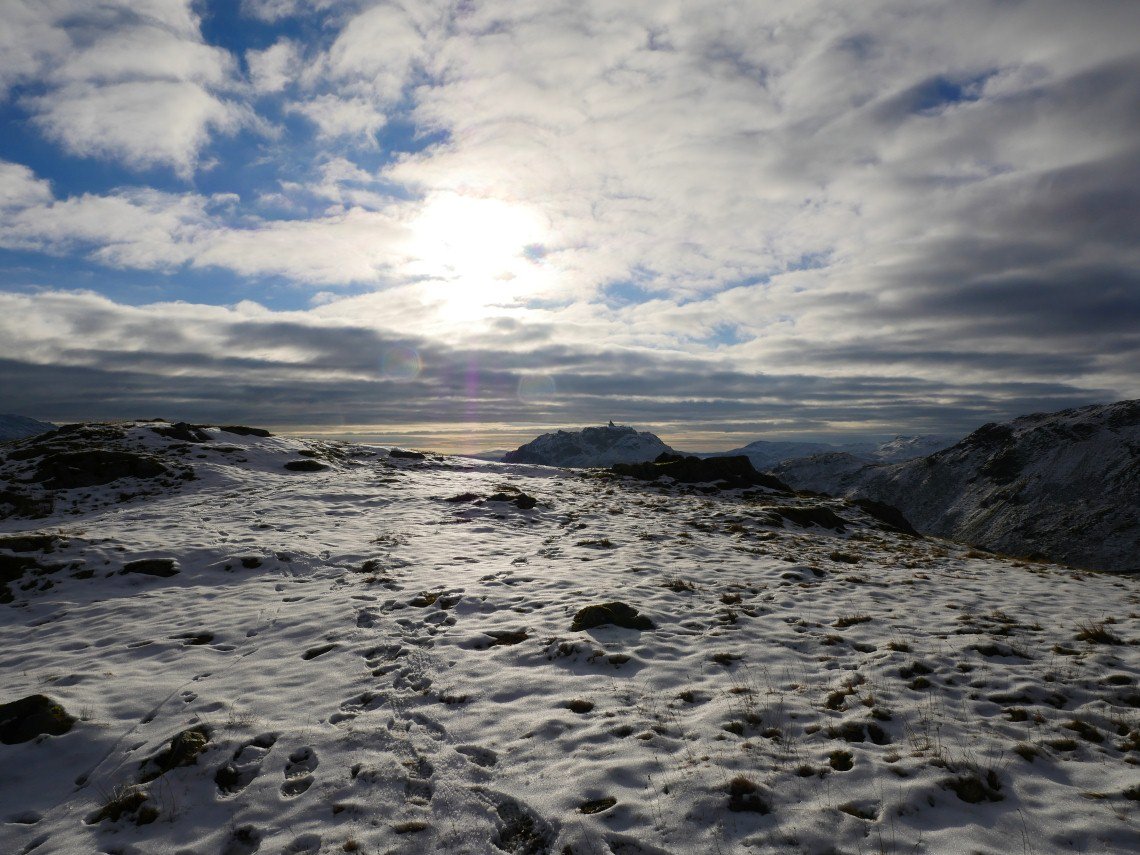 Looking to the Sun and Helm Crag from the summit of Steel Fell..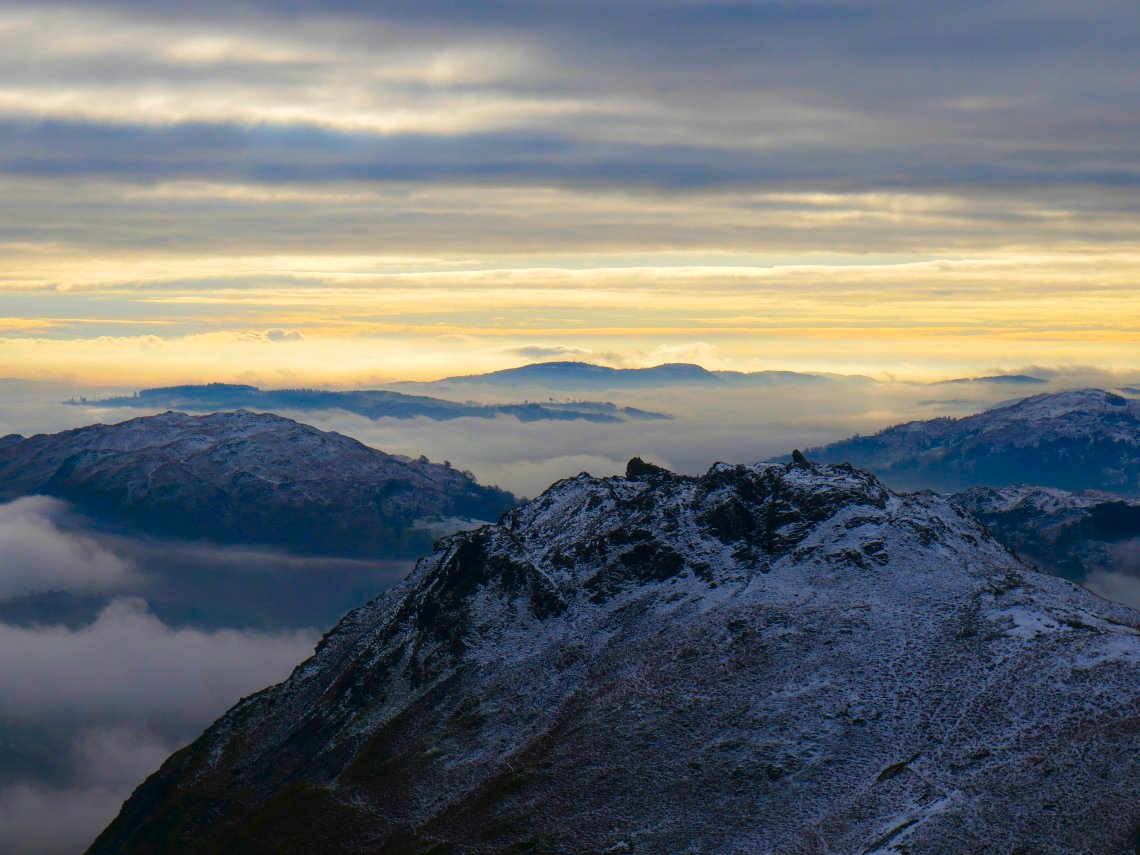 Zooming in over Helm Crag to the 'islands' in the mist.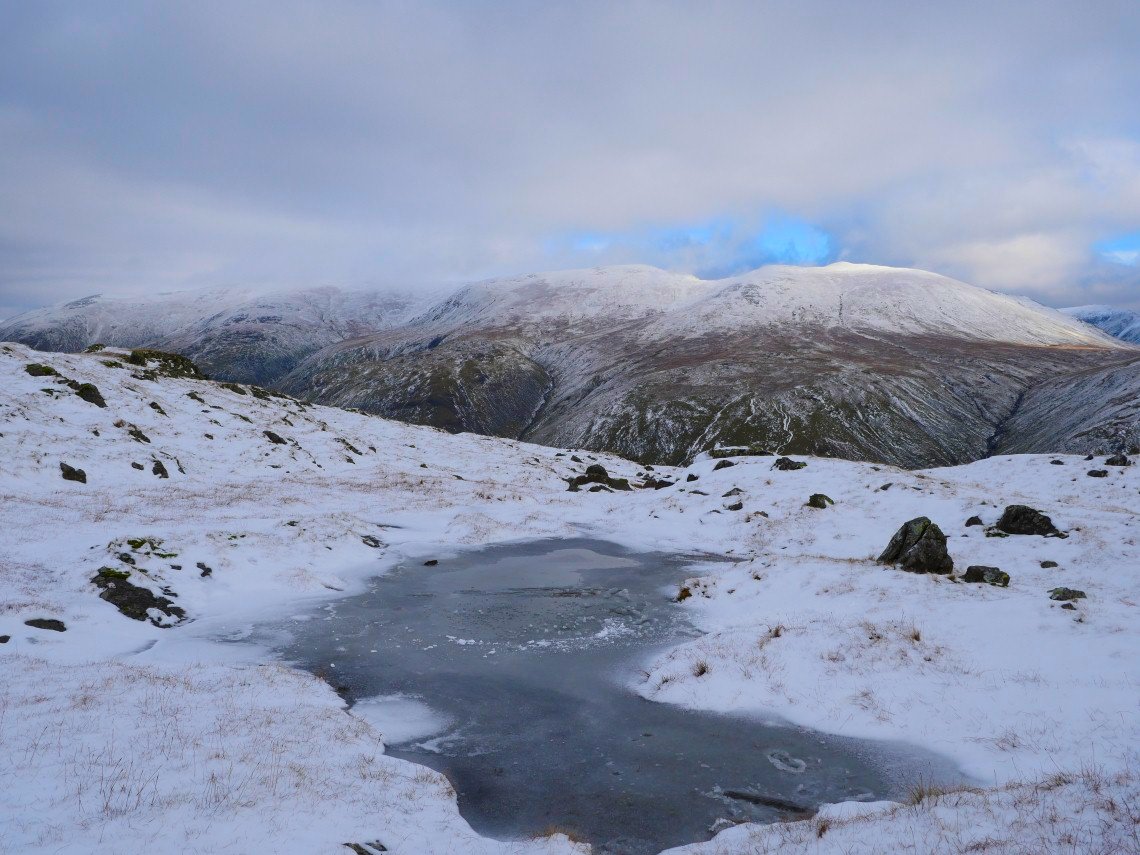 Higher level cloud has settled on Helvellyn.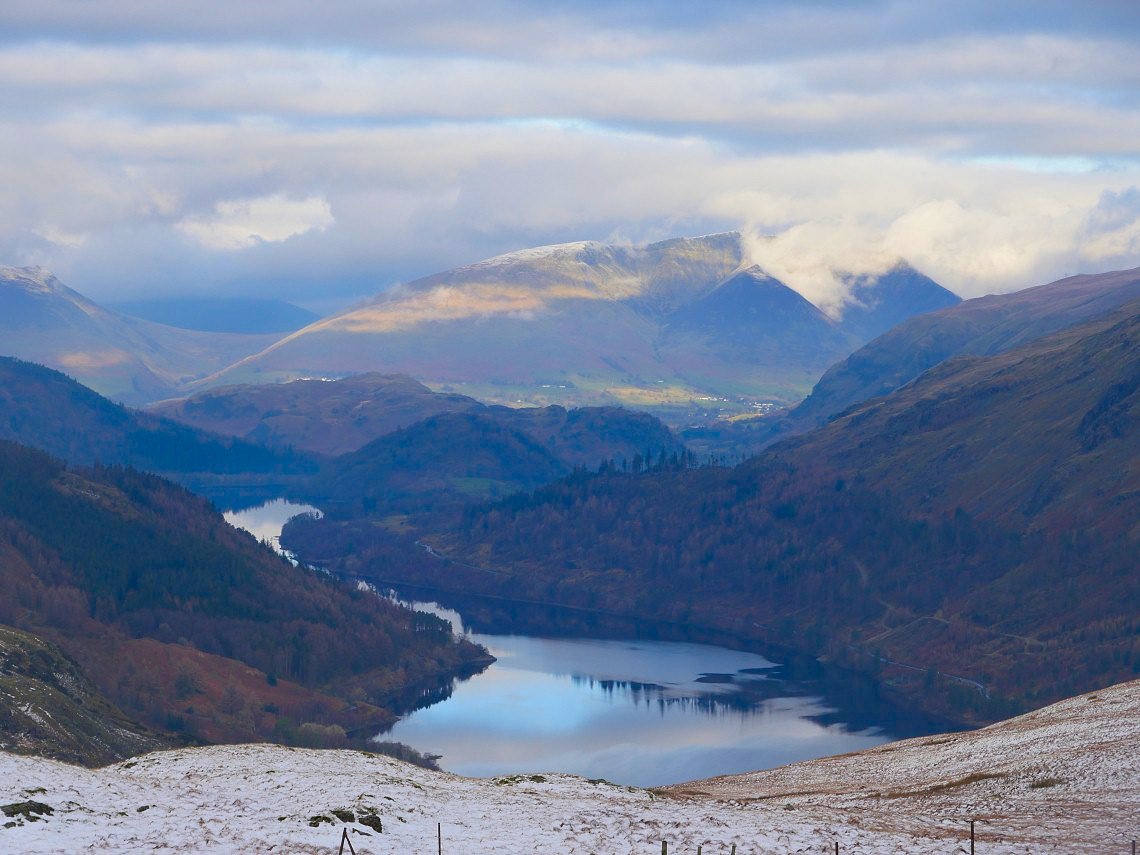 Looking north over Thirlmere to High Rigg and Blencathra.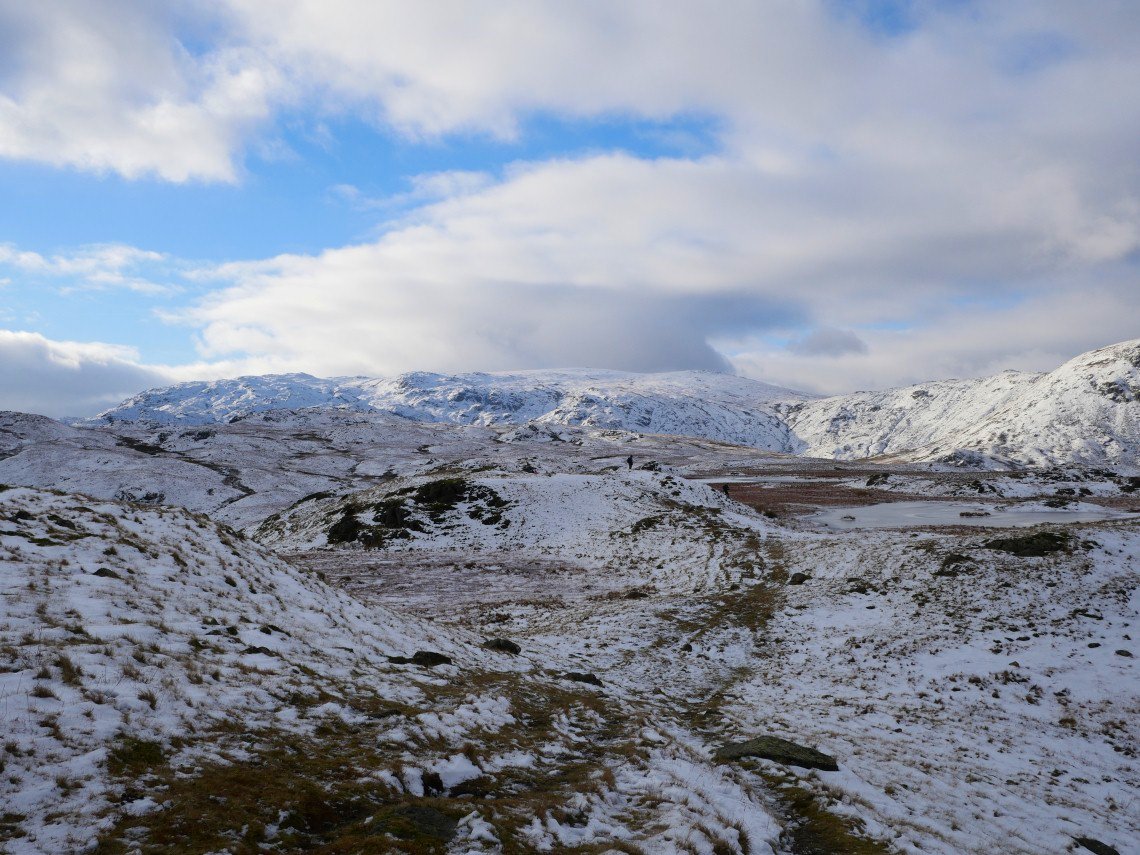 Our onward route, made easier by being frozen.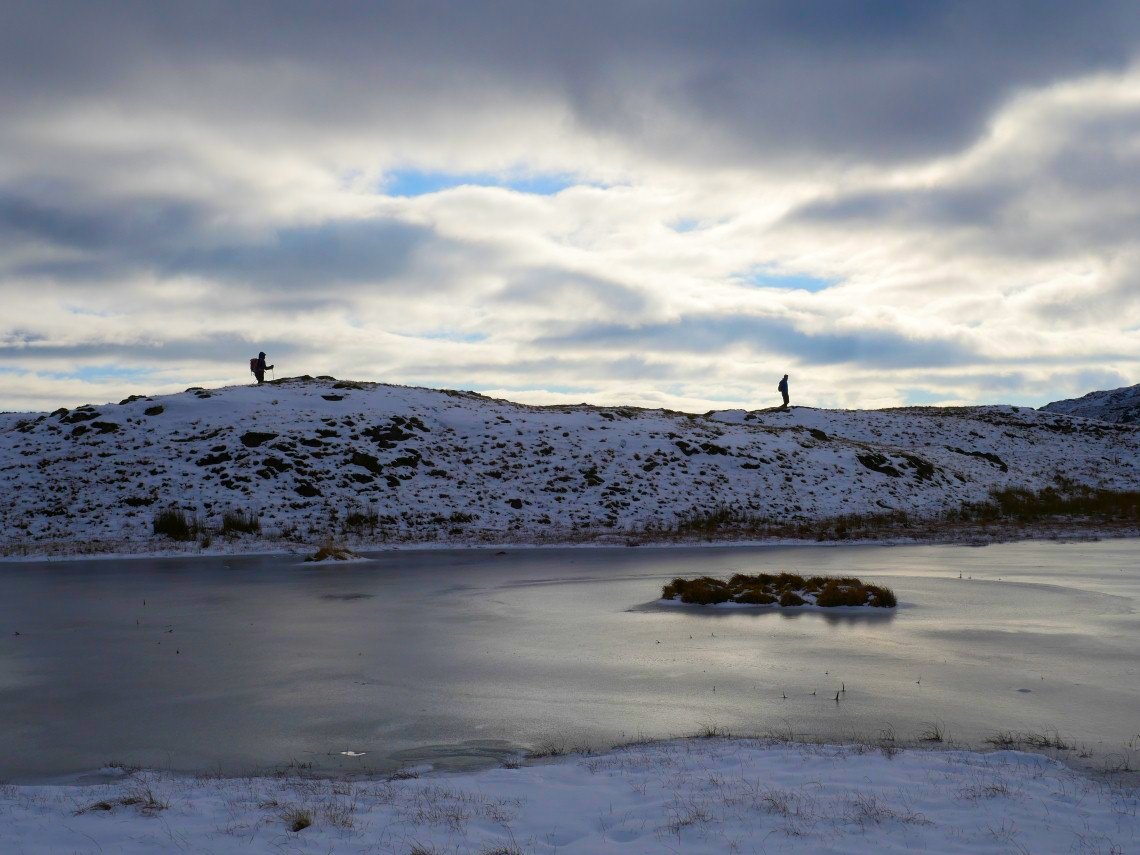 Sue and David pass one of the tarns just next to the path.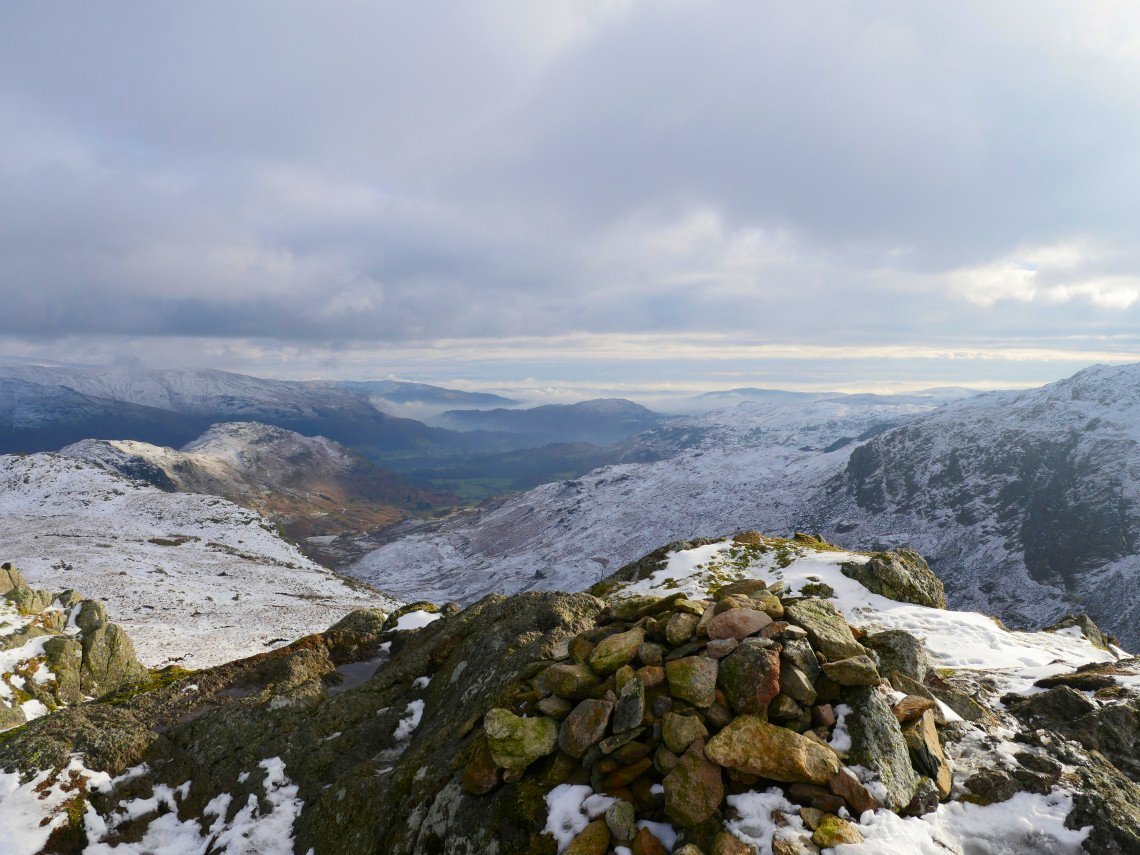 On to Calf Crag now looking along the ridge and to Grasmere.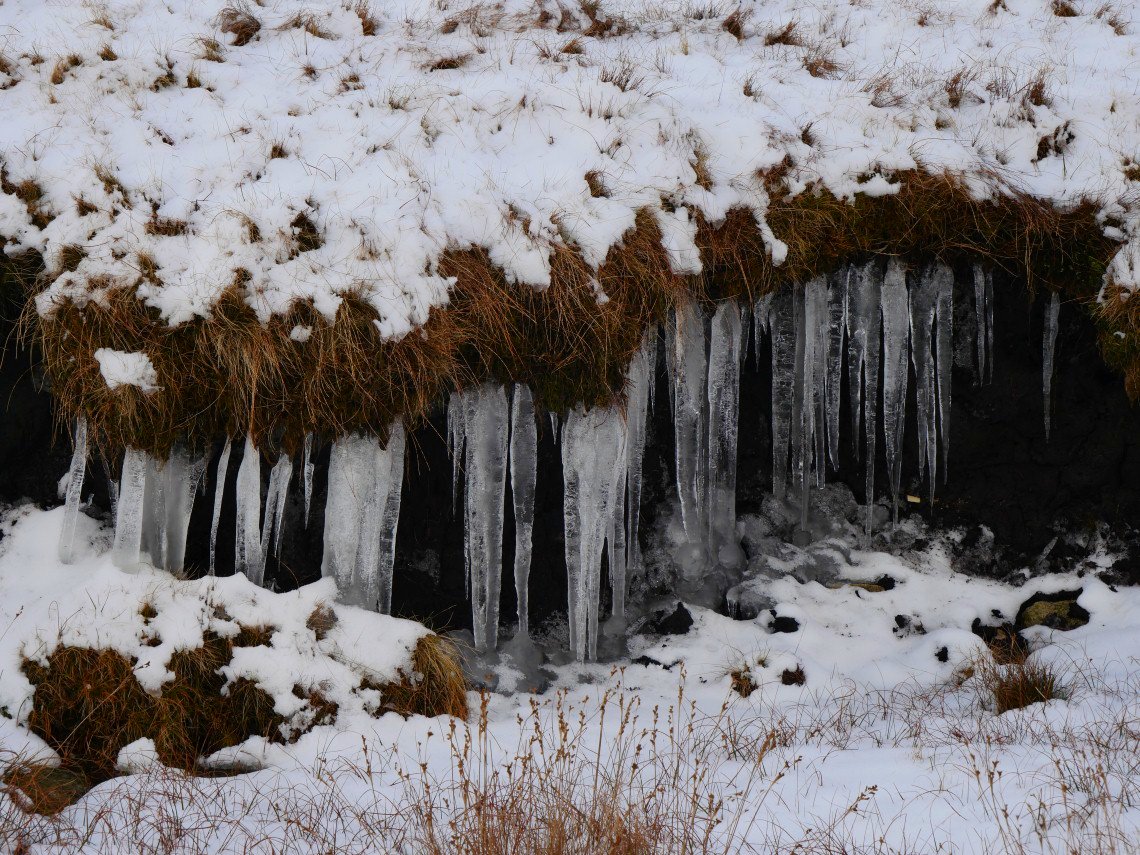 Yep...winter is definitely here.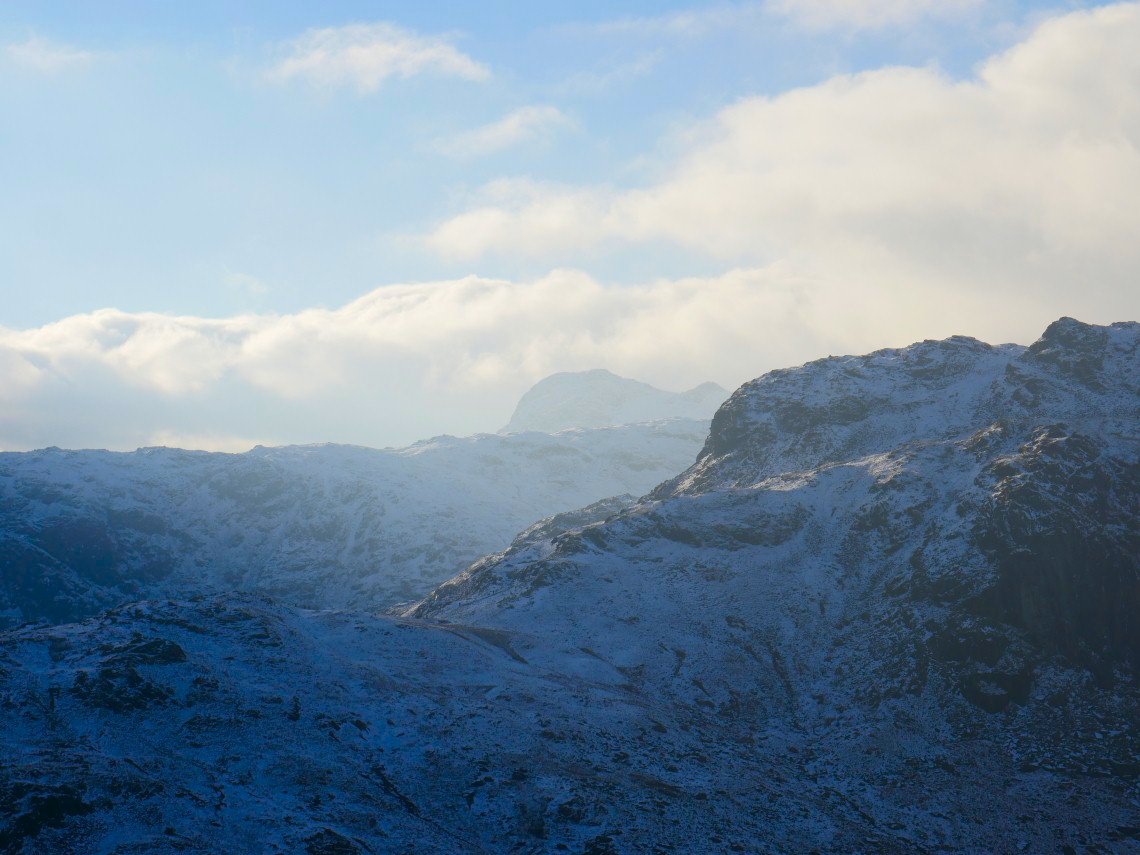 Harrison Stickle seen through the drifting cloud which moved over the fells all around us for most of the afternoon.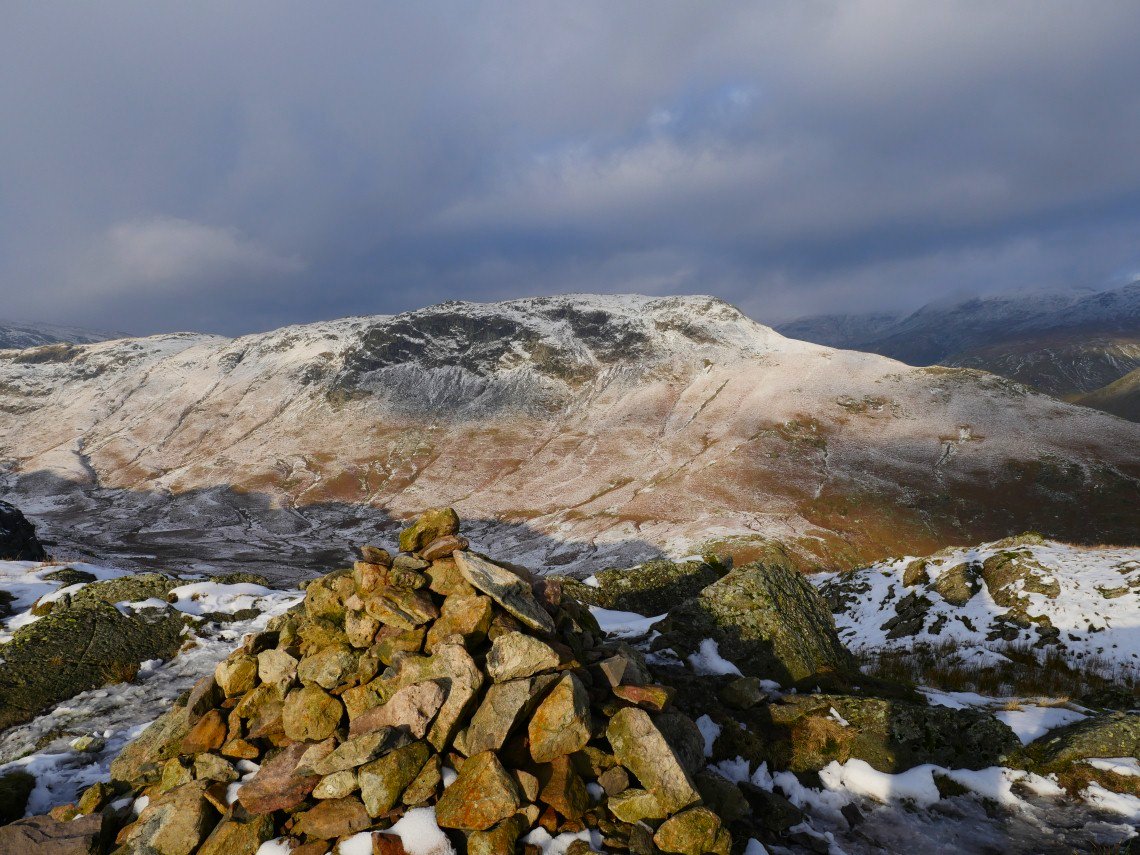 Looking over to Steel Fell from Gibson Knott. The sky to east and north has gone a bit dark.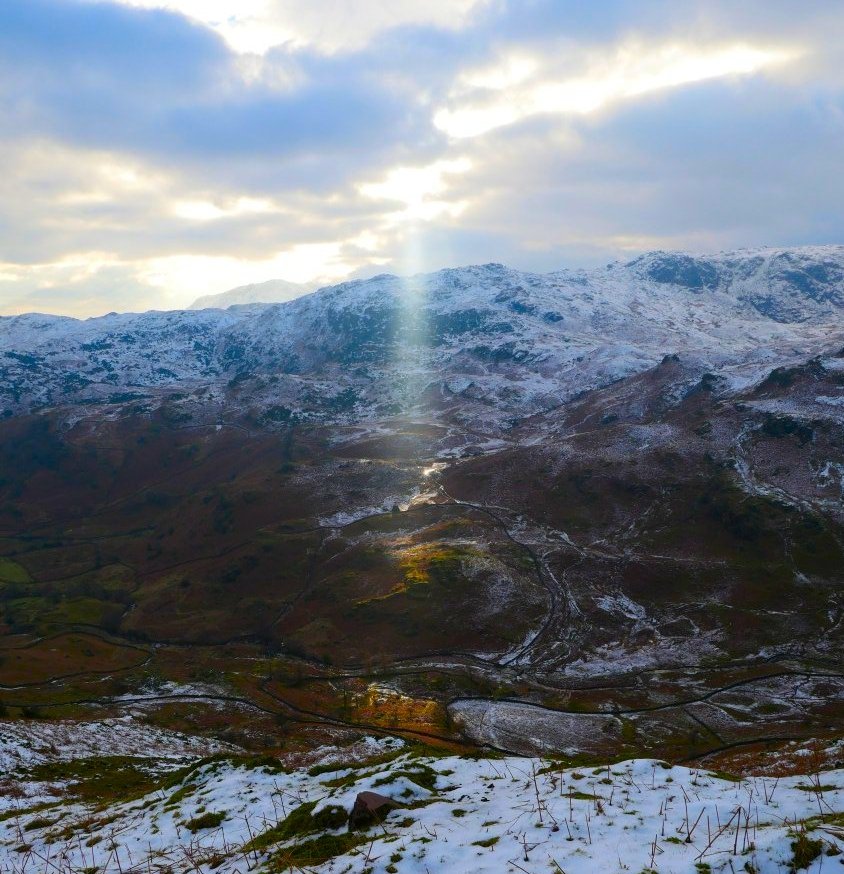 The sun is still shining over to the west though.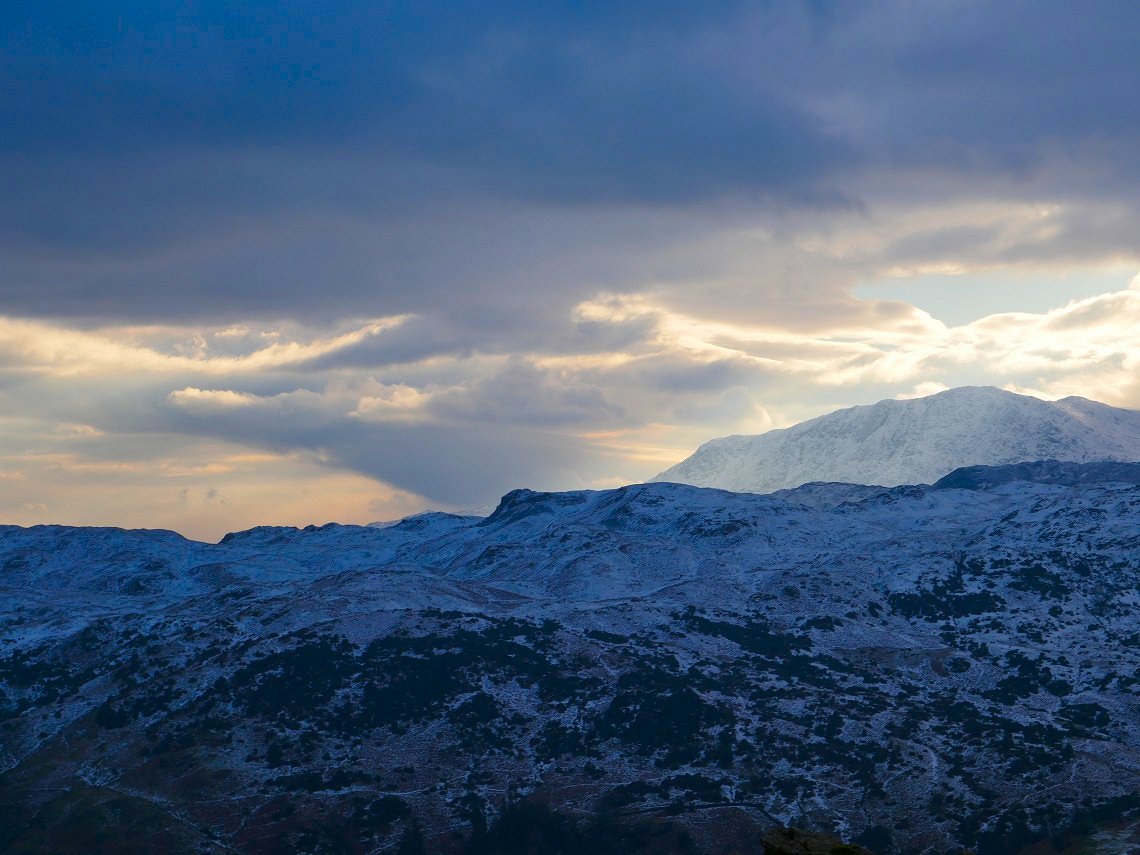 Lovely clouds over the Coniston fells.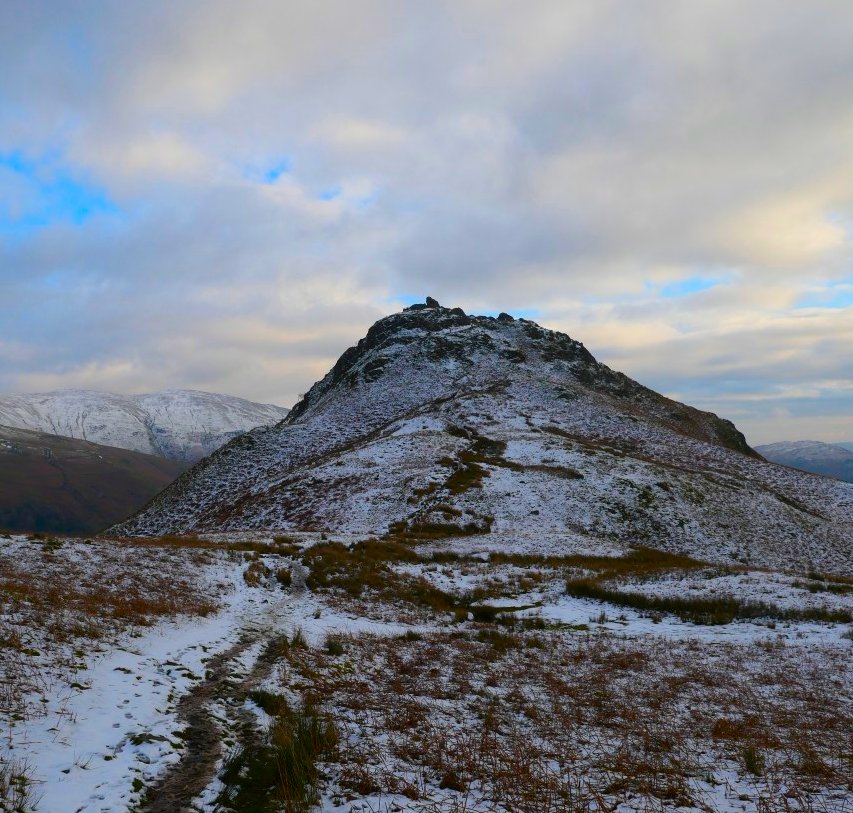 Helm Crag from Bracken Hause.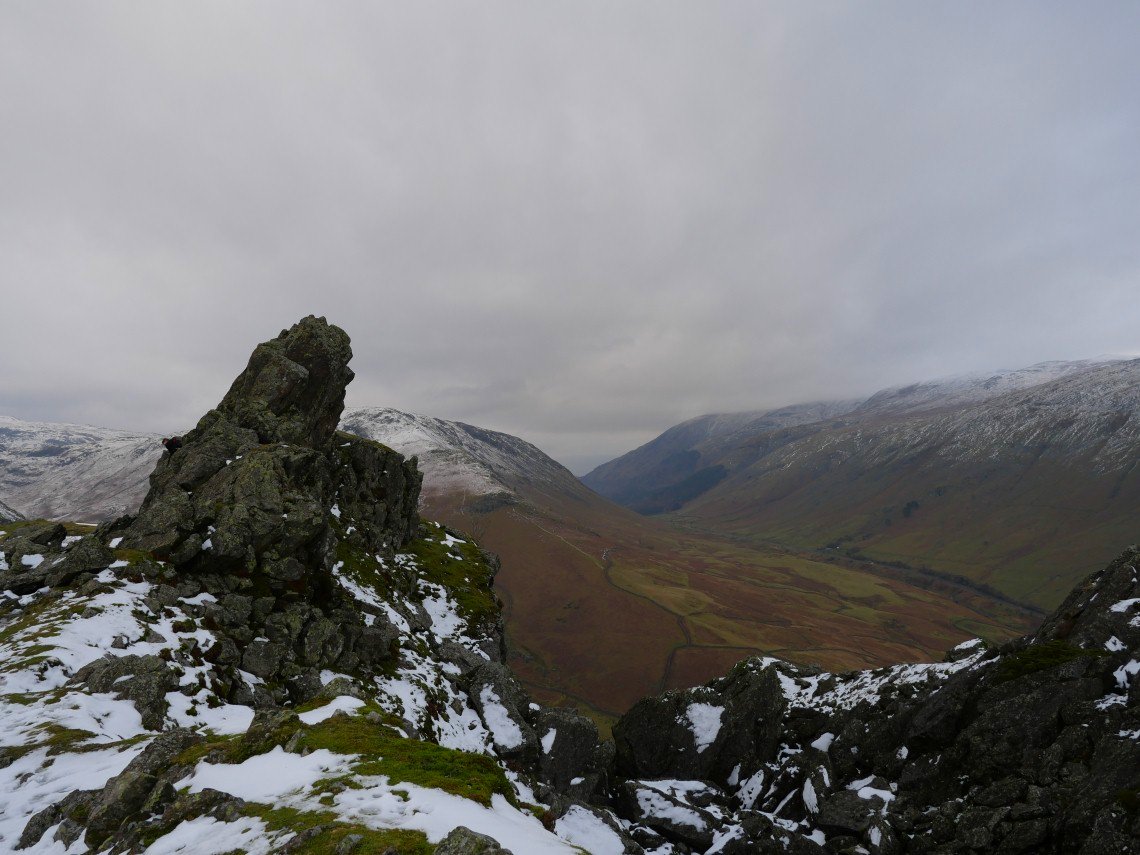 The Howitzer on Helm Crag.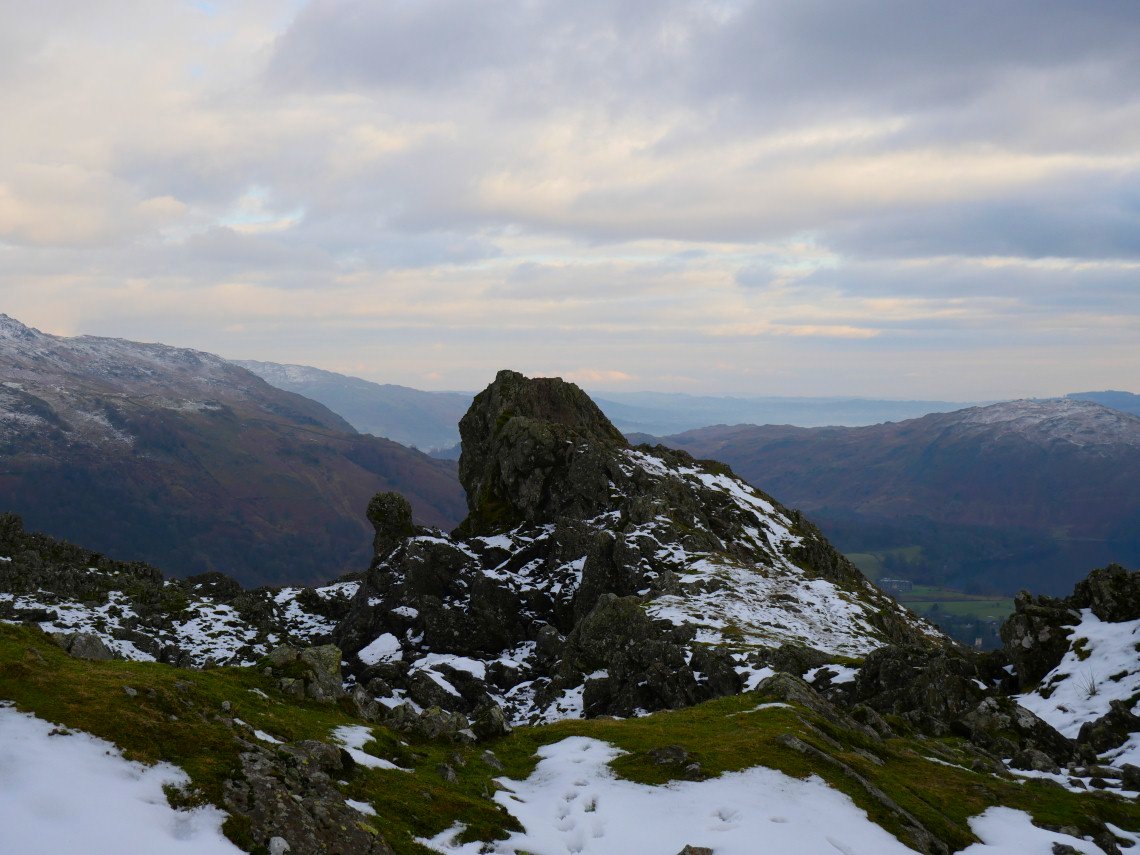 And at the other end of the fell, the Lion and the Lamb.
Grasmere village and Grasmere the lake below.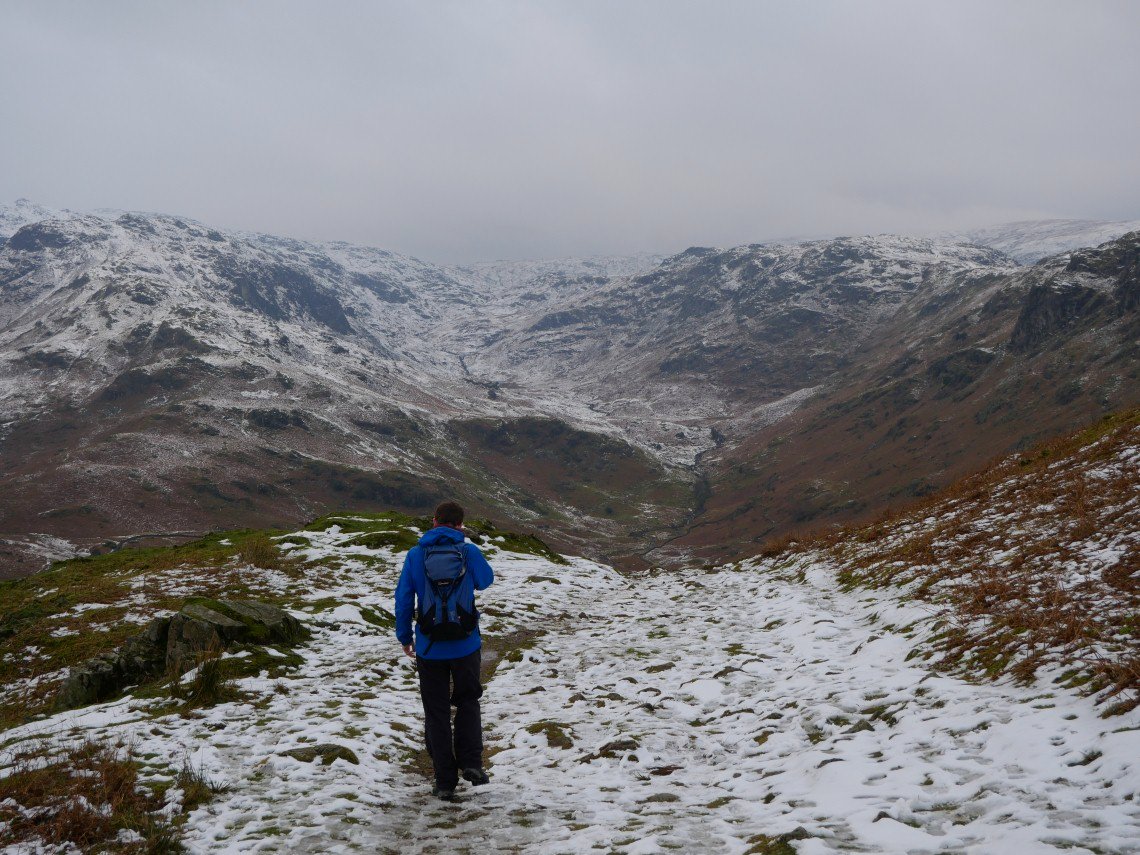 Looking along Far Easedale with the bad weather coming down from the north.