WWW.KARLSWALKS.CO.UK
PICTURES AND TRIP REPORTS FROM MY WALKS IN THE ENGLISH LAKE DISTRICT
---
Around Troutbeck Park
24th February 2019
Route. Church Bridge - The Howe - Garburn Road - Yoke - Ill Bell - Froswick - Park fell Rake - Troutbeck Tongue - Ing Lane - Church Bridge (about 10 miles 3000 ft of ascent )
A lovely benign day for a round that we have had in mind for a while.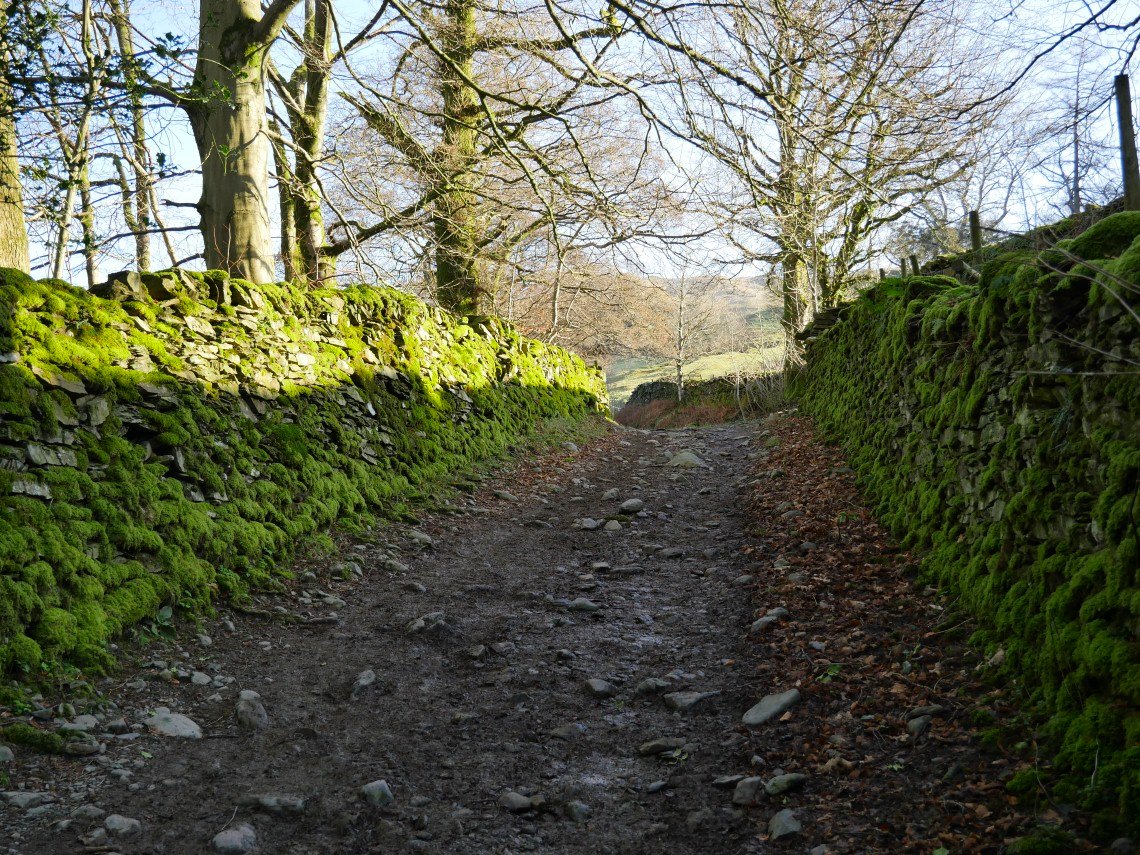 Sunshine and mossy walls on the lane past The Howe leading up to the Garburn road..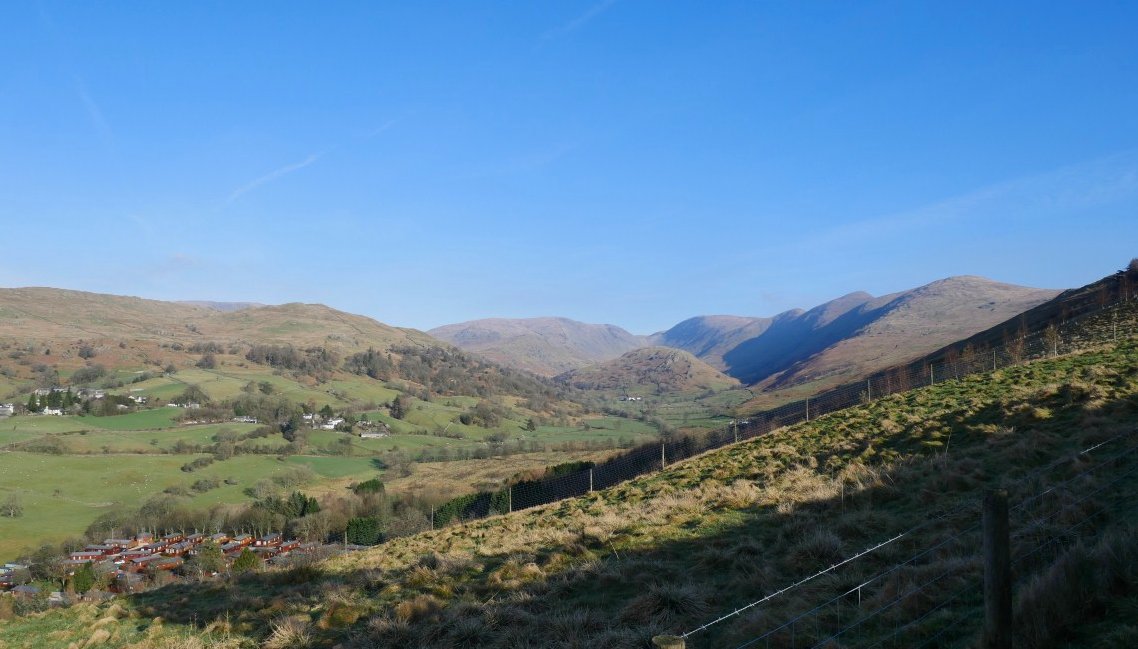 Our route laid out before us. Up onto the ridge on the right, turn left after the third bump then down and over the small bump in the middle. Simple.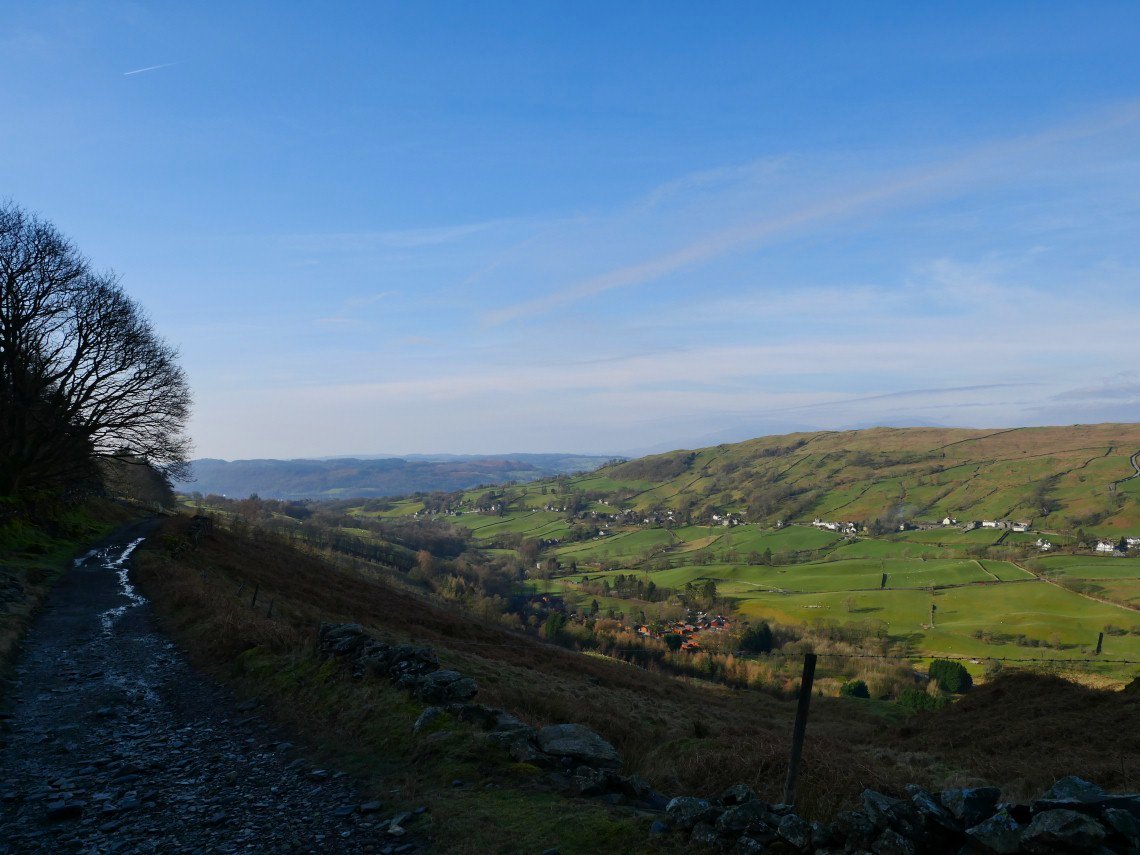 View southwards from Garburn road. The blue sky was being replaced gradually with hazy cloud from the south.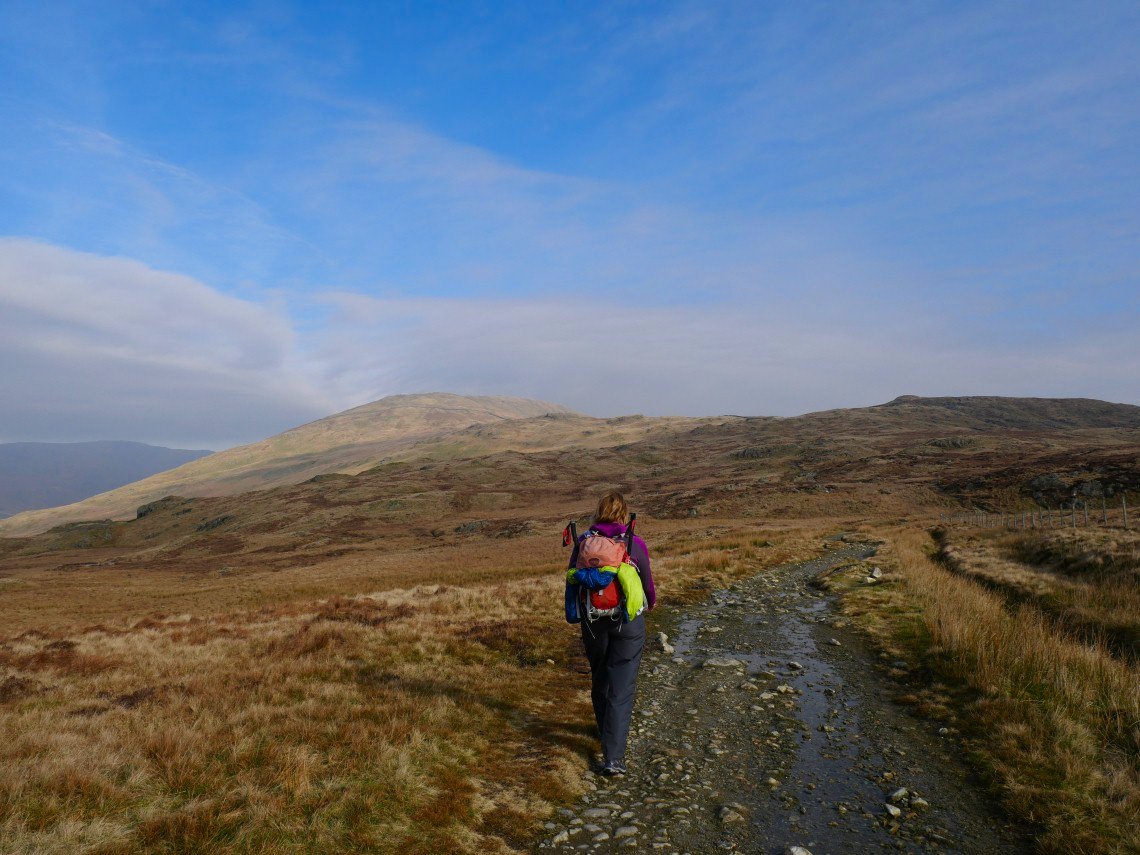 Our view northwards to Yoke. Although the lowest (marginally ) of the three hills on the Ill Bell ridge I always find the long plod up to Yoke to be the most strenuous.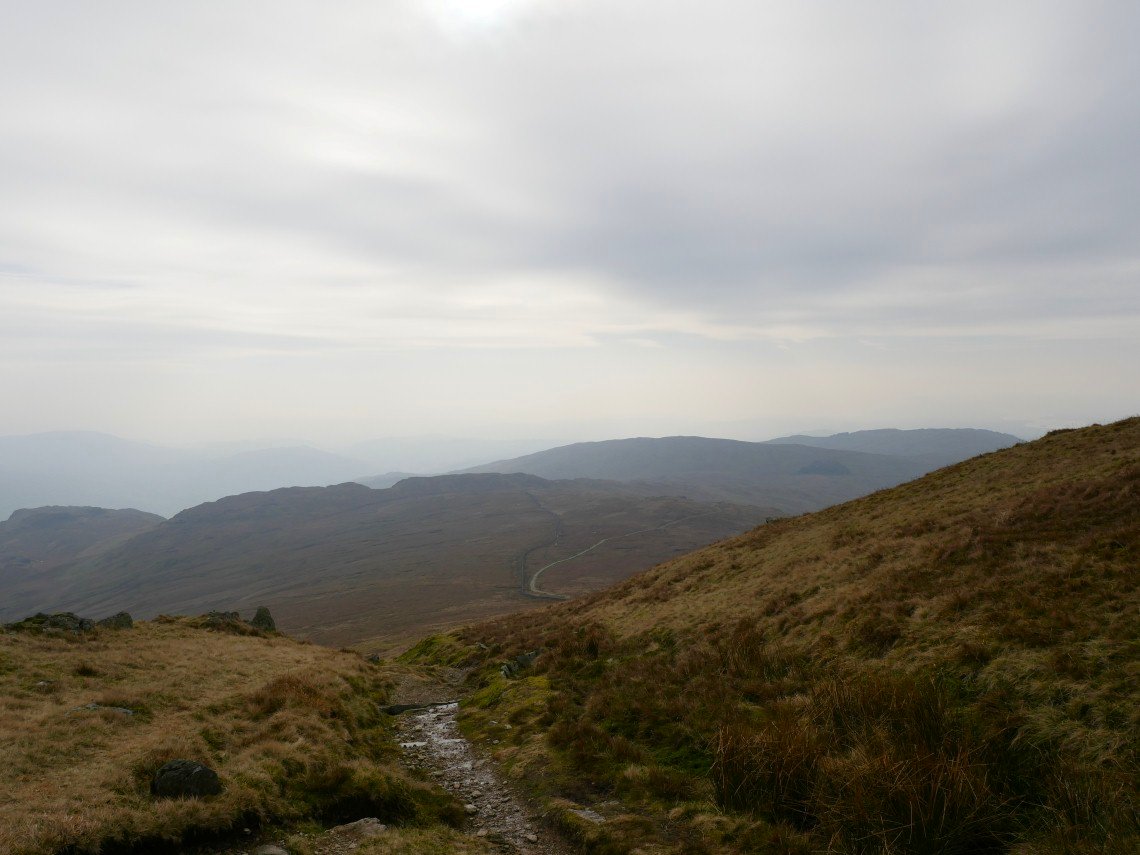 Hazy skies now as we near the top of Yoke.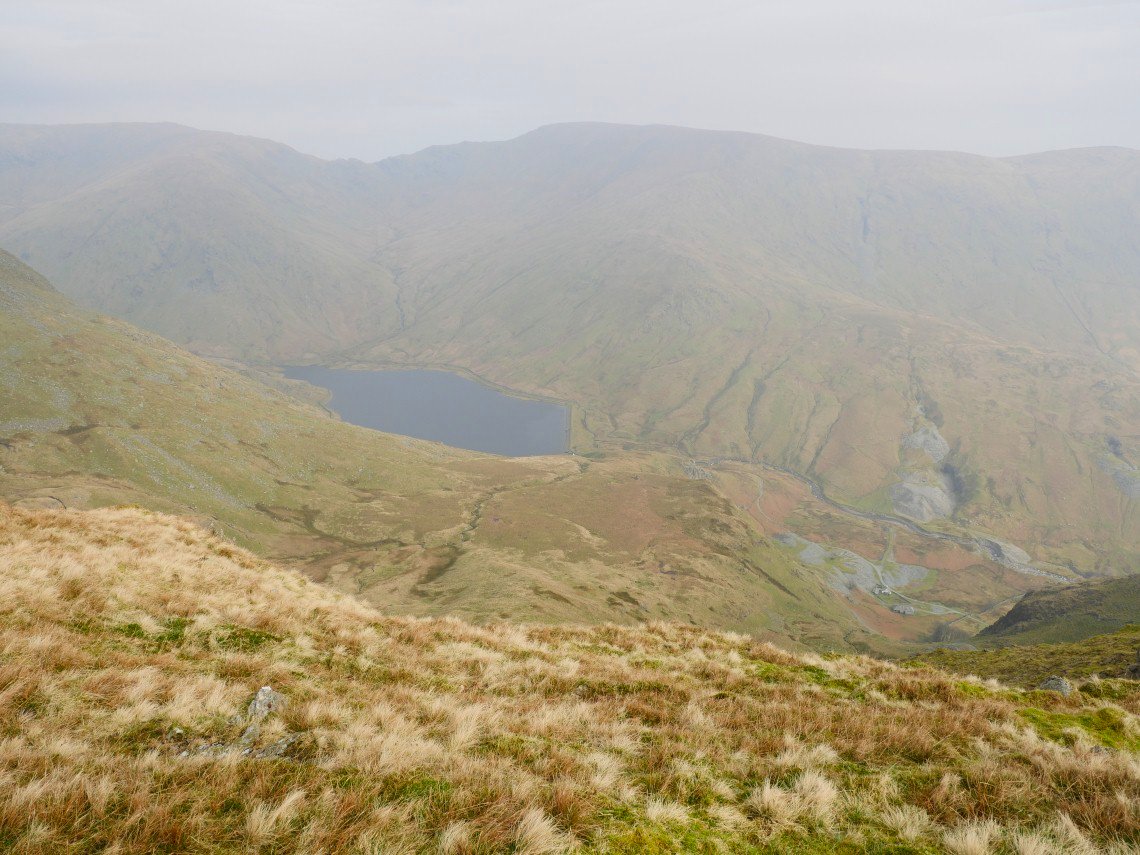 The pass of Nan Beild with Kentmere reservoir below.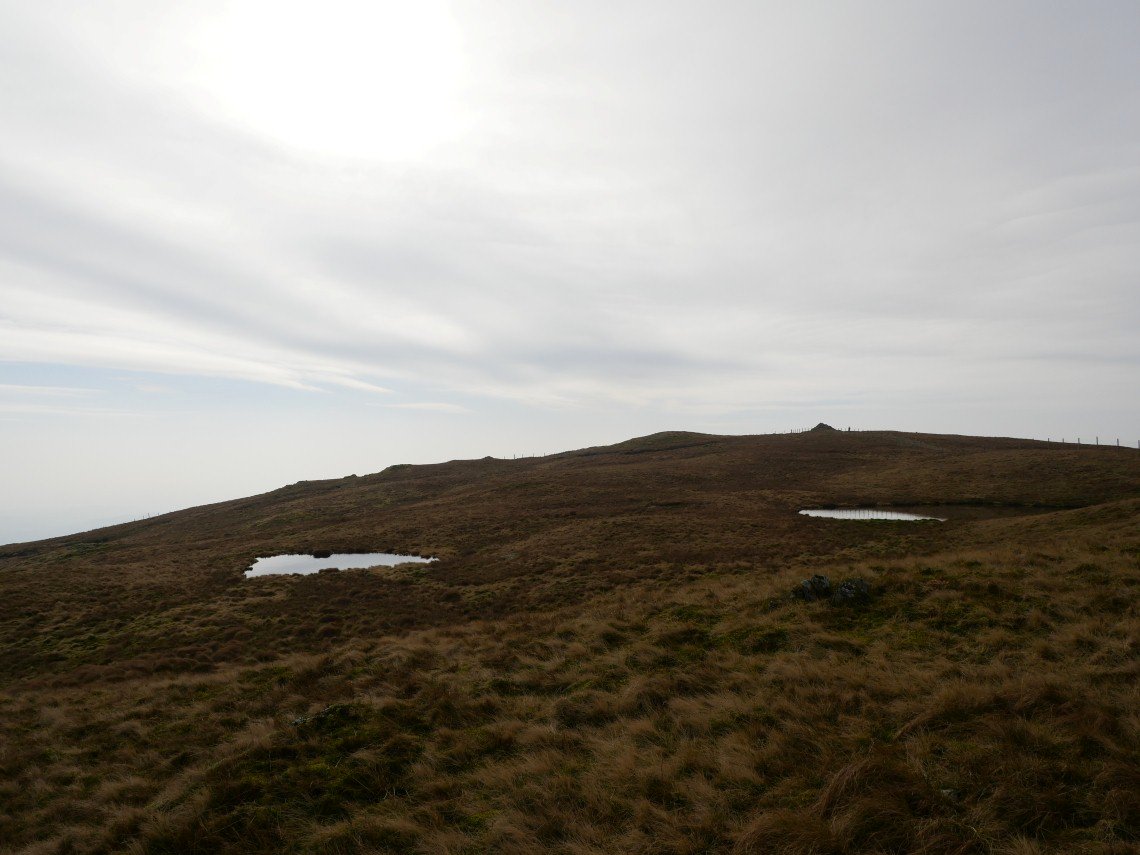 Looking back over the little tarns to Yoke.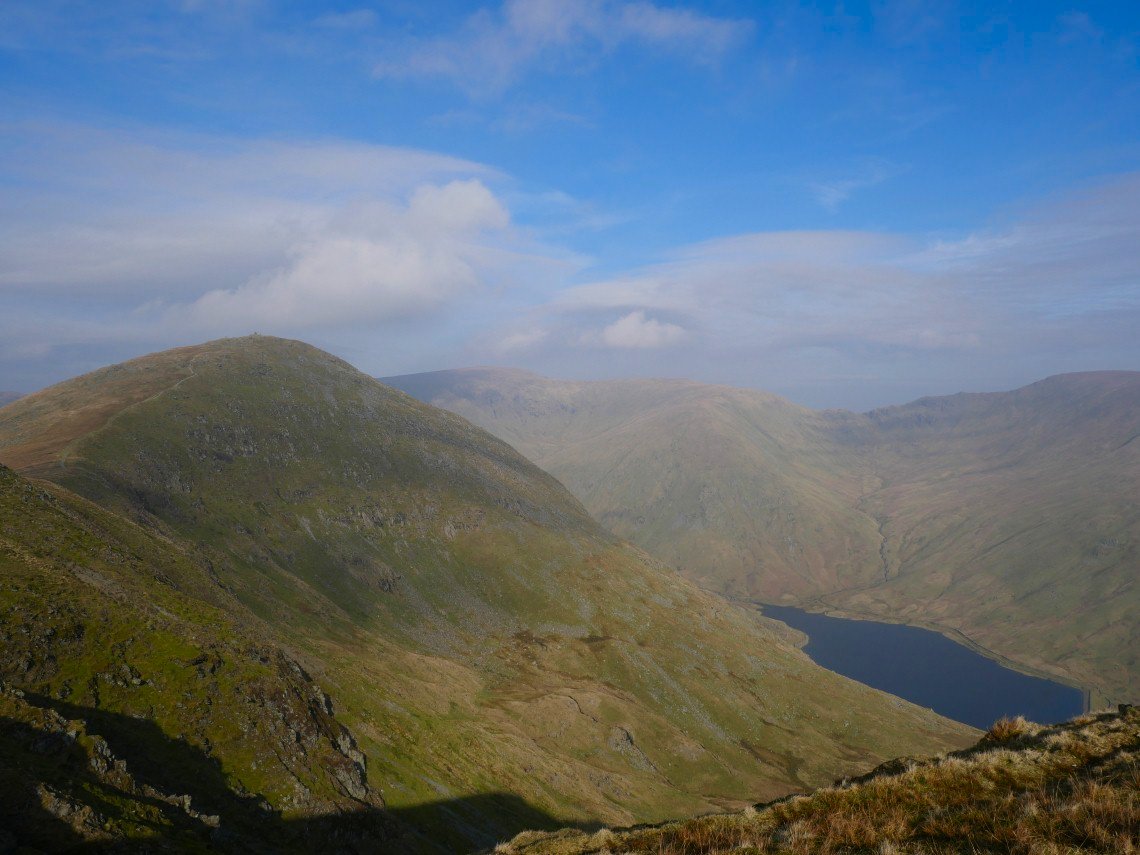 The north east ridge of Ill bell which I climbed late last year.
.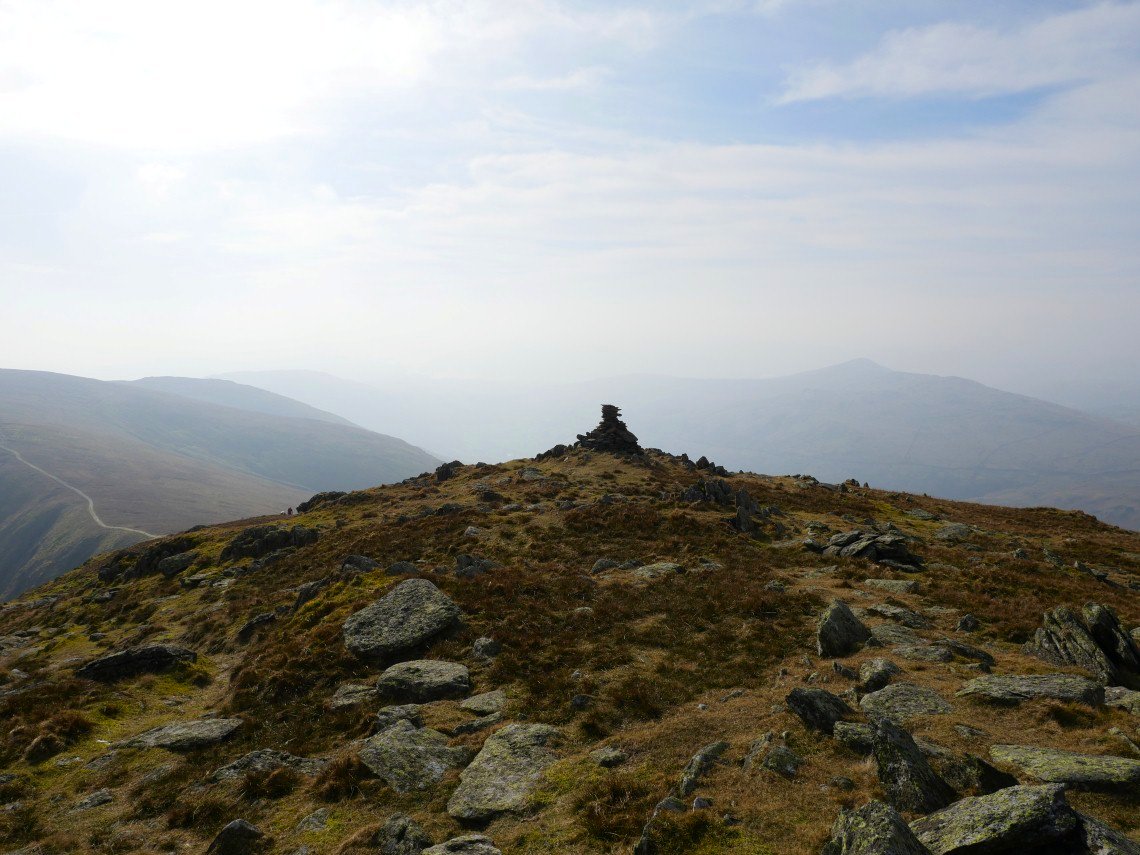 The third cairn on Ill Bell has been rebuilt but it does look a little fragile.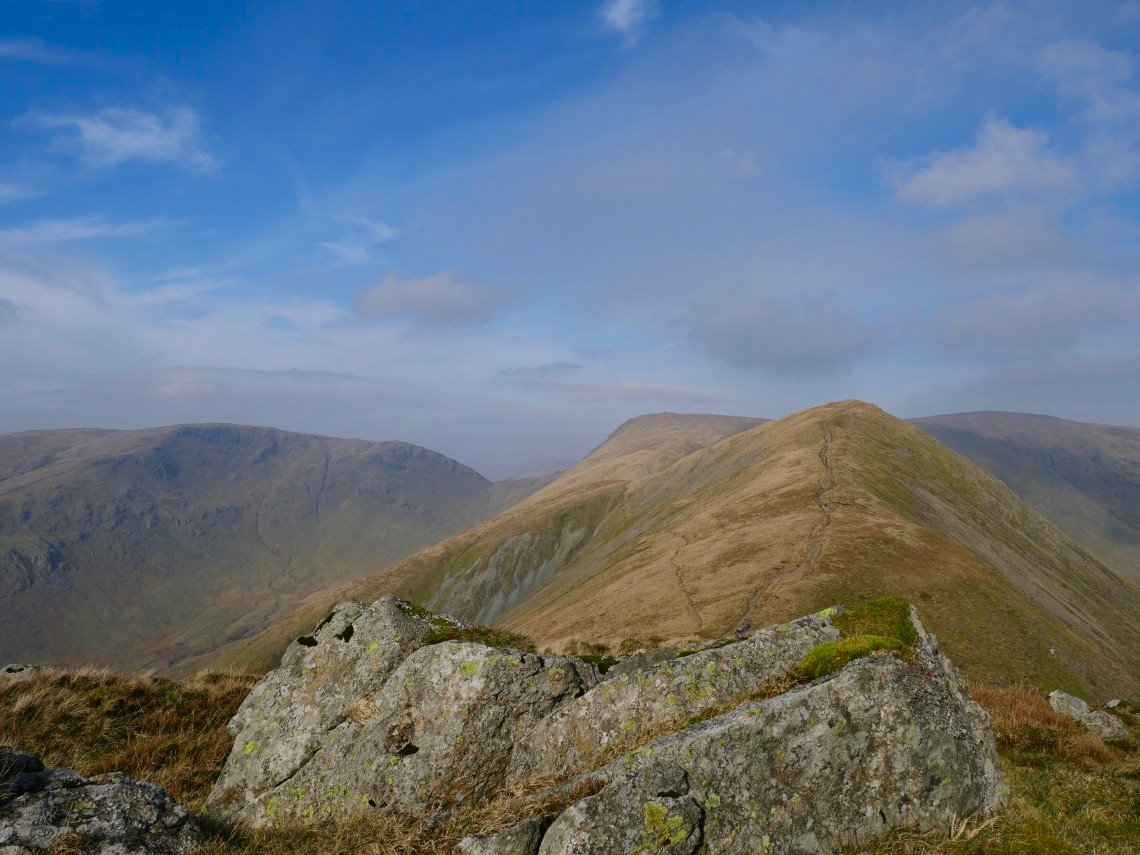 Still a good bit of blue sky over the path ahead.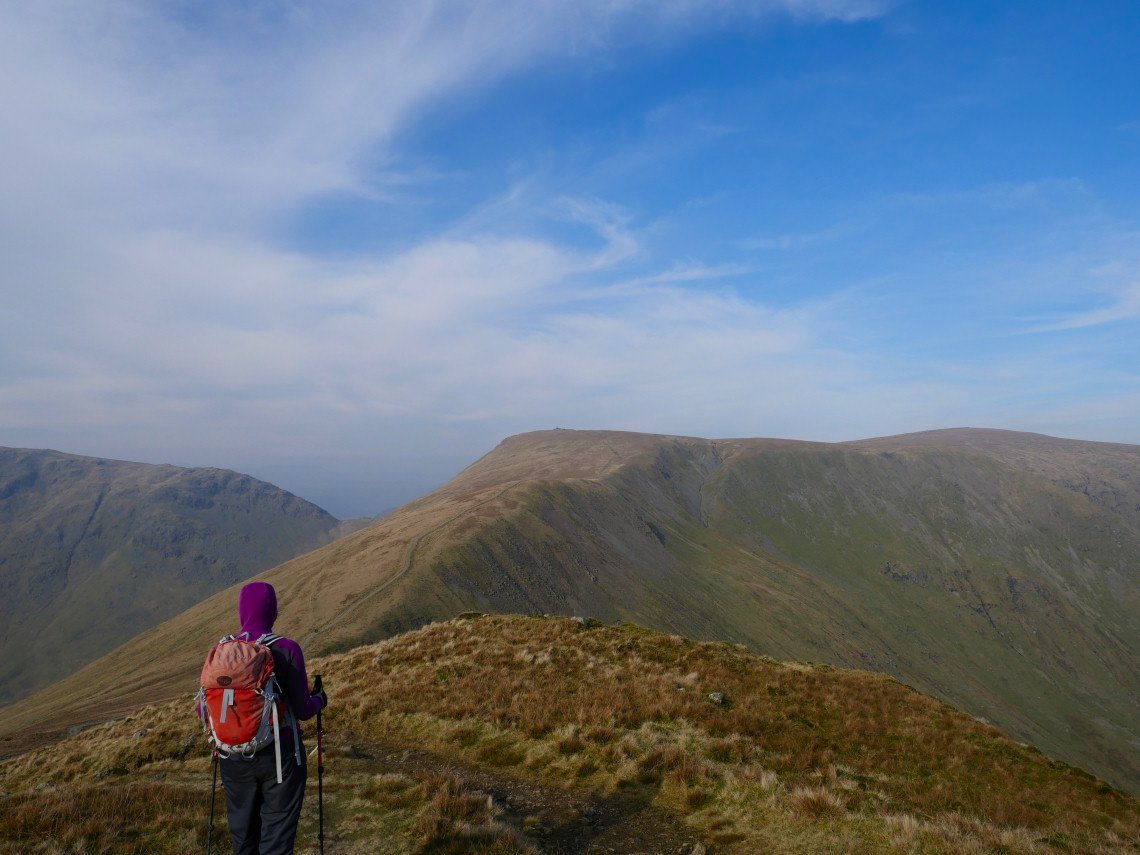 Sue starting the descent from Froswick. We are keeping an eye open for a path dropping off the ridge to the left.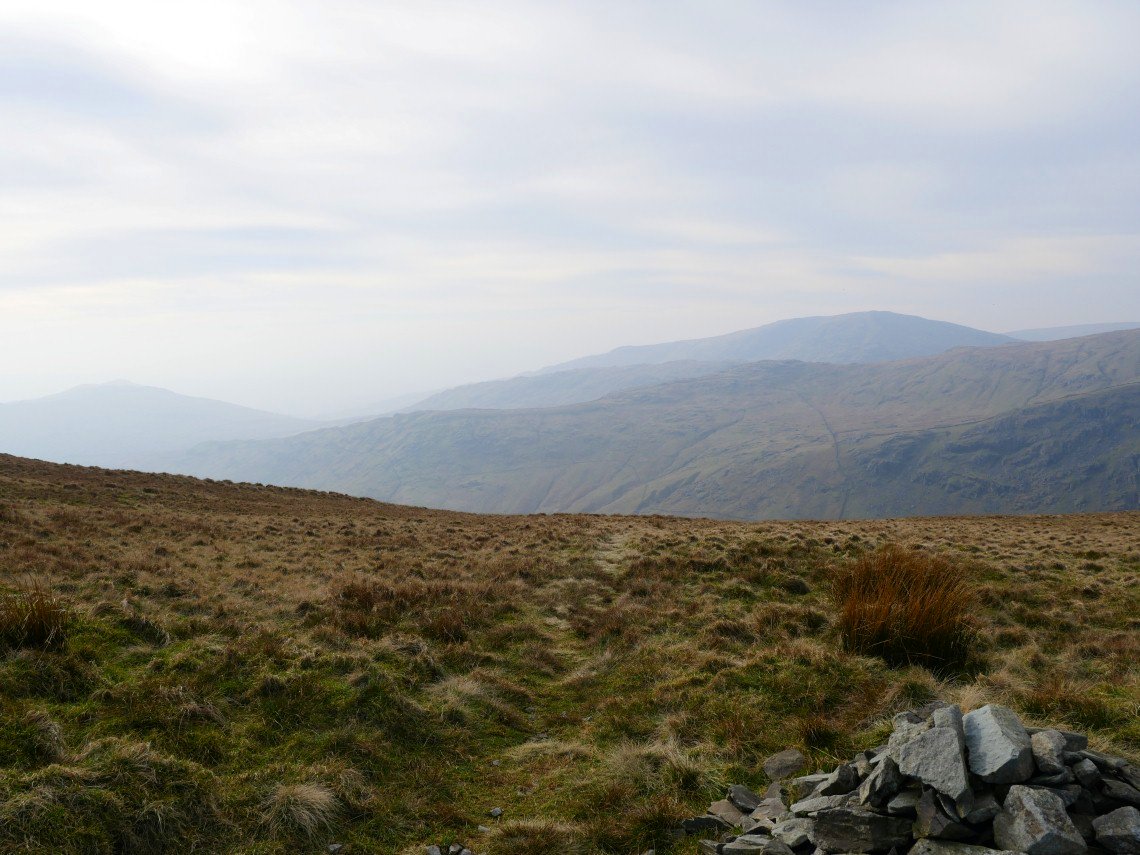 And we find it at the lowest point between Froswick and Thornthwaite Crag. It's not hard to find as it's marked by a prominent cairn. Red Screes is the big hill in the distance..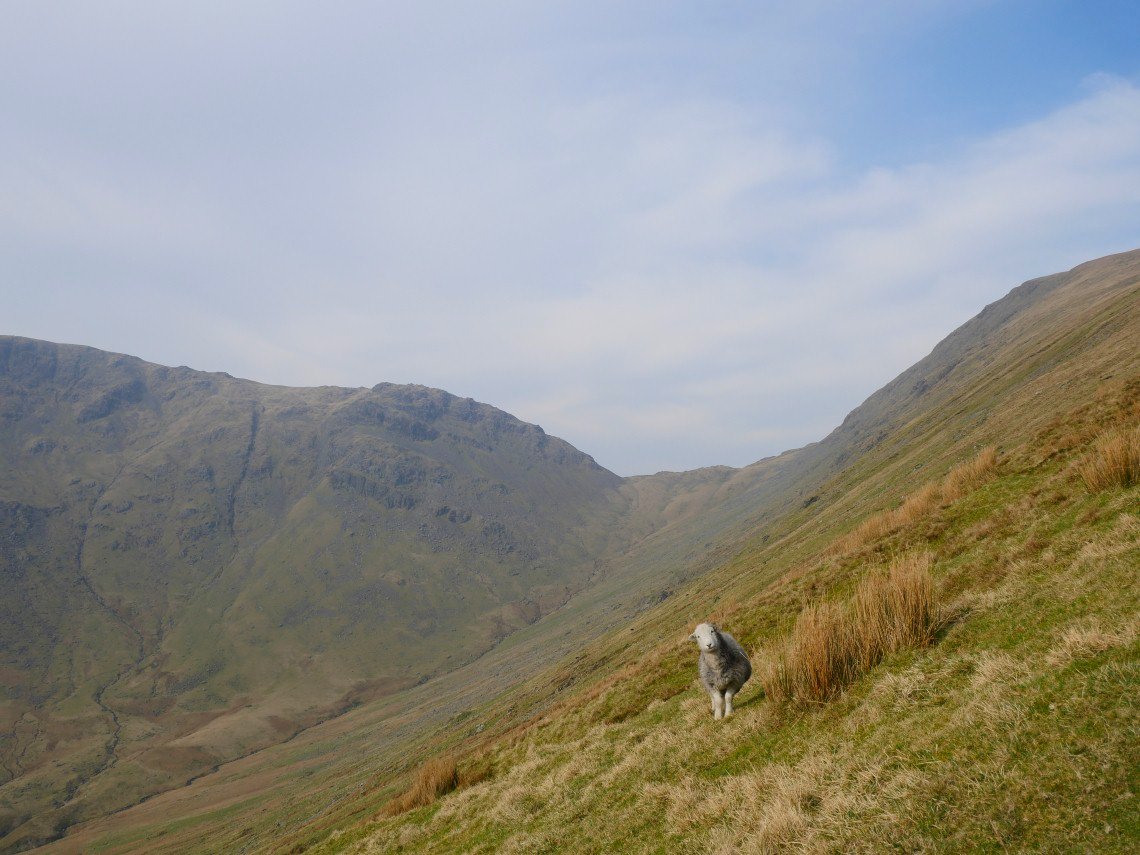 This is a lovely path with a good view of Threshthwaite Crag and Mouth seen behind the Herdie doing what Herdies do.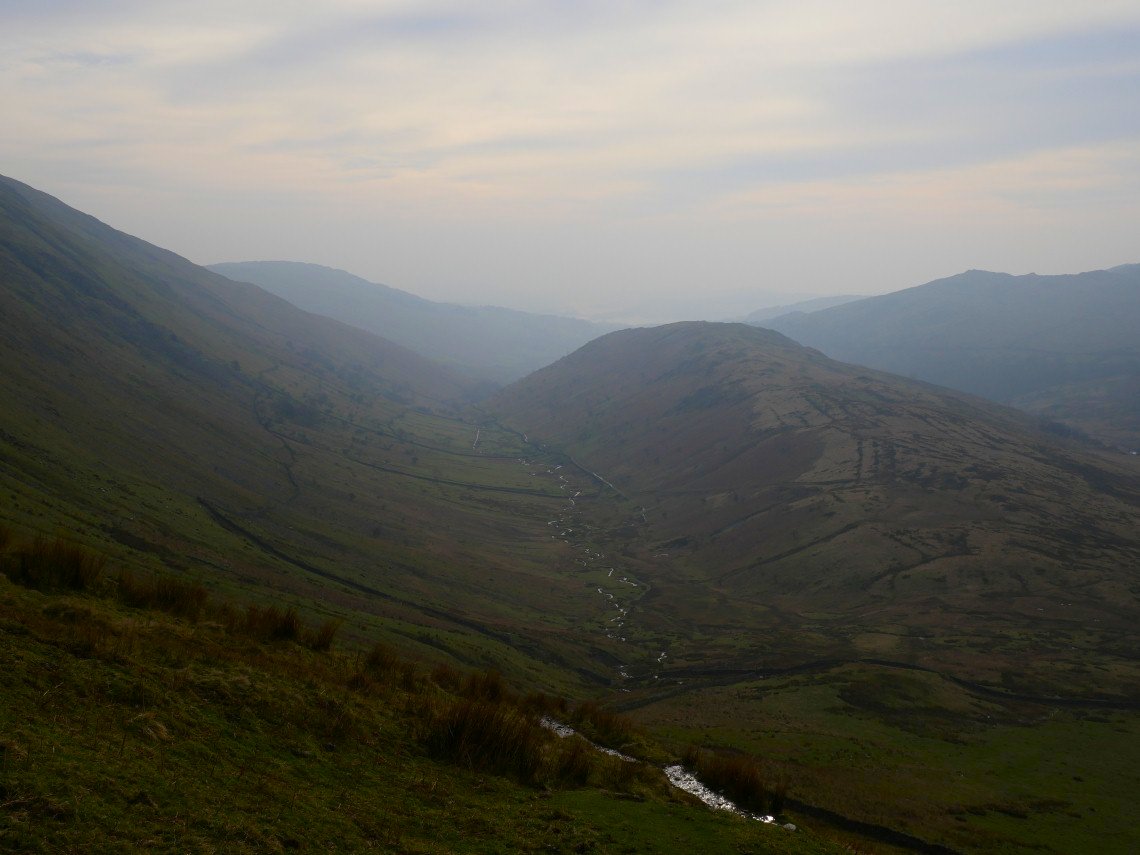 Troutbeck Tongue seen from the descent.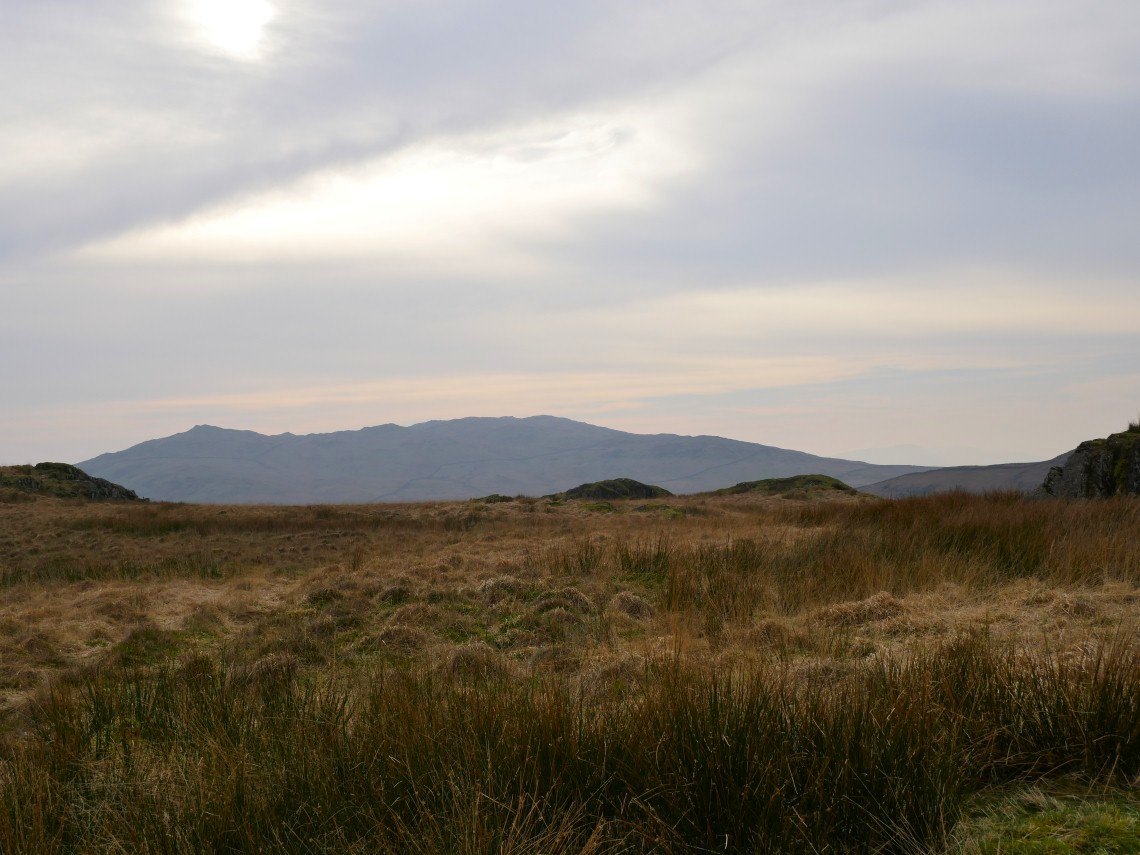 It's a very gentle climb following a quad bike track up along the Tongue. The Wansfell Pike/Baystones ridge is seen over to the west.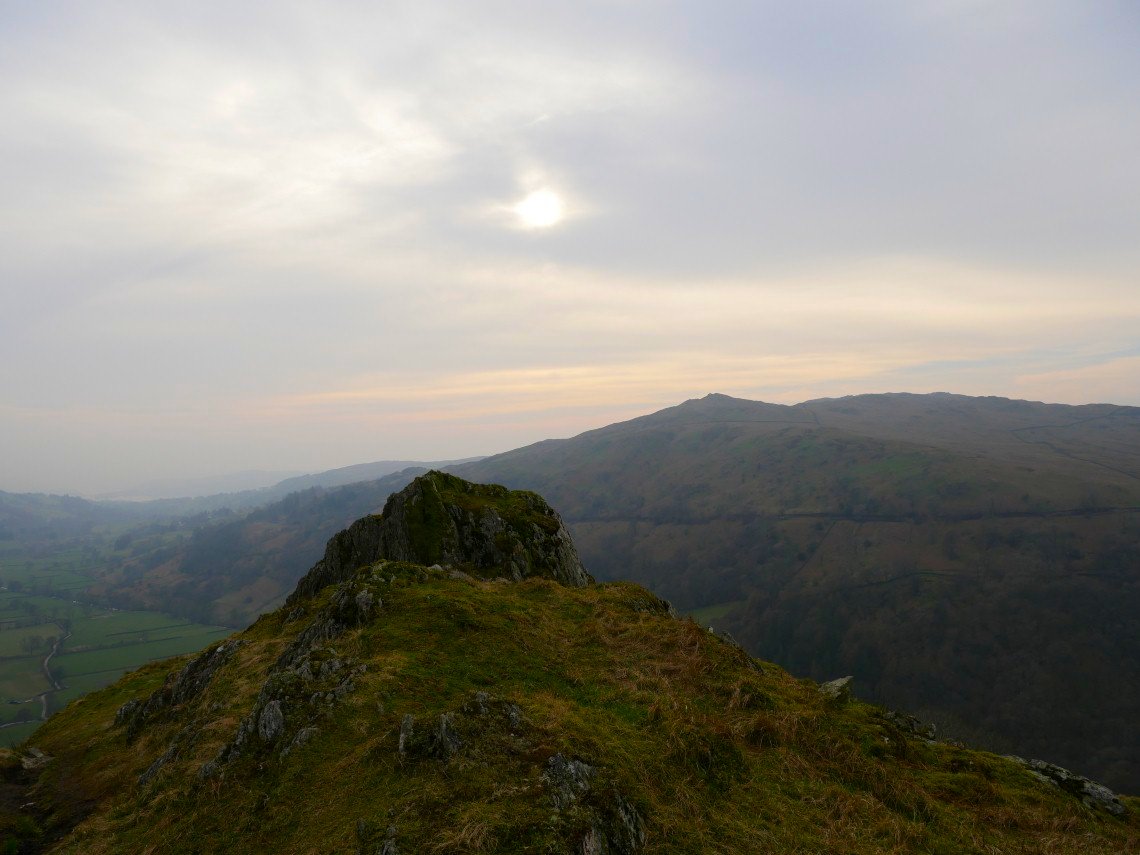 Wansfell Pike and a hazy sun from Troutbeck Tongue.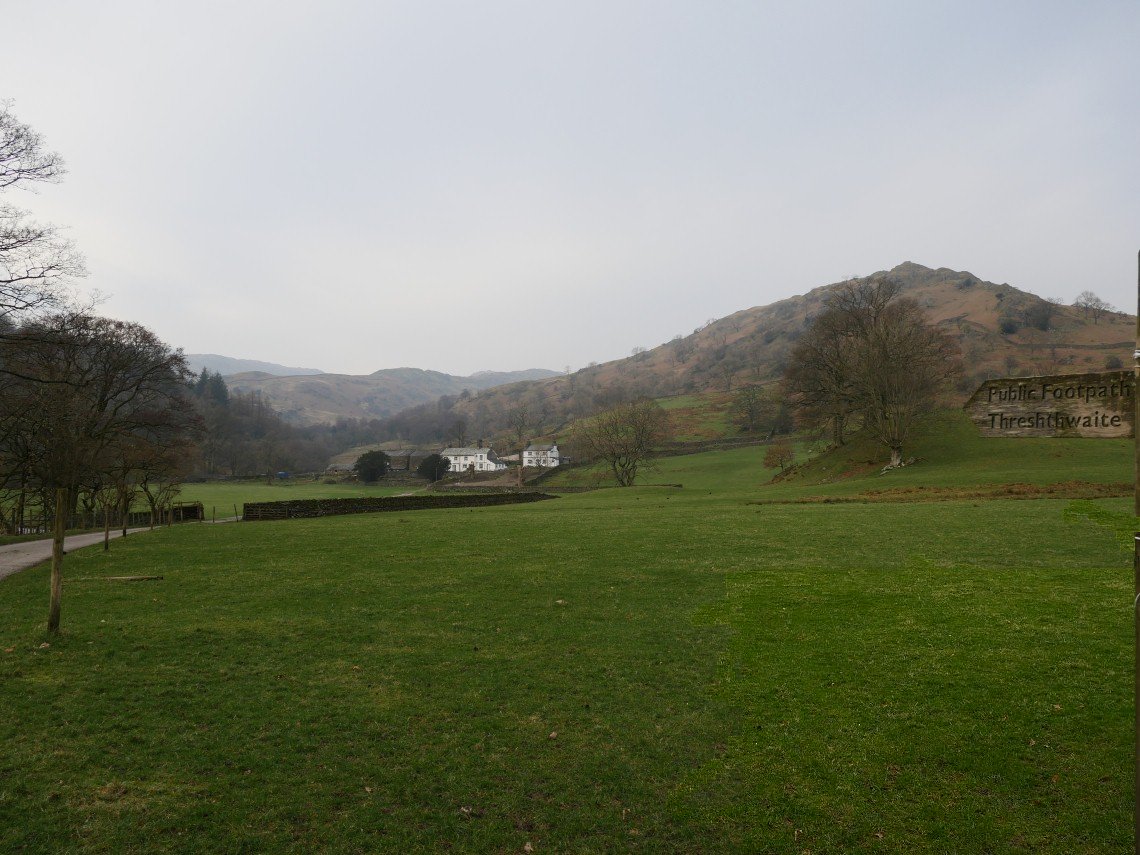 And Troutbeck Tongue seen from the field just before you join Ing Lane.
The sky to the north has succumbed to the haze as we make our way back to Church Bridge.