WWW.KARLSWALKS.CO.UK
PICTURES AND TRIP REPORTS FROM MY WALKS IN THE ENGLISH LAKE DISTRICT
---
The Mell Fells and Loughrigg Fell
3rd and 10th March 2019
Route. 3rd. Roadside by Brownrigg Farm - Great Mell Fell - Brownrigg Farm - Greenrow - Lowthwaite - The Hause -Little Mell Fell - Greenrow - Brownrigg Farm. (about 6.5 miles 2100ft of ascent )
10th. Rydal Church - Coffin route - White Moss - Loughrigg Terrace - Loughrigg Fell - Rydal caves - Rydal Church ( about 4.5 miles 1300ft ascent)
A couple of short winter walks taking advantage of breaks in the weather.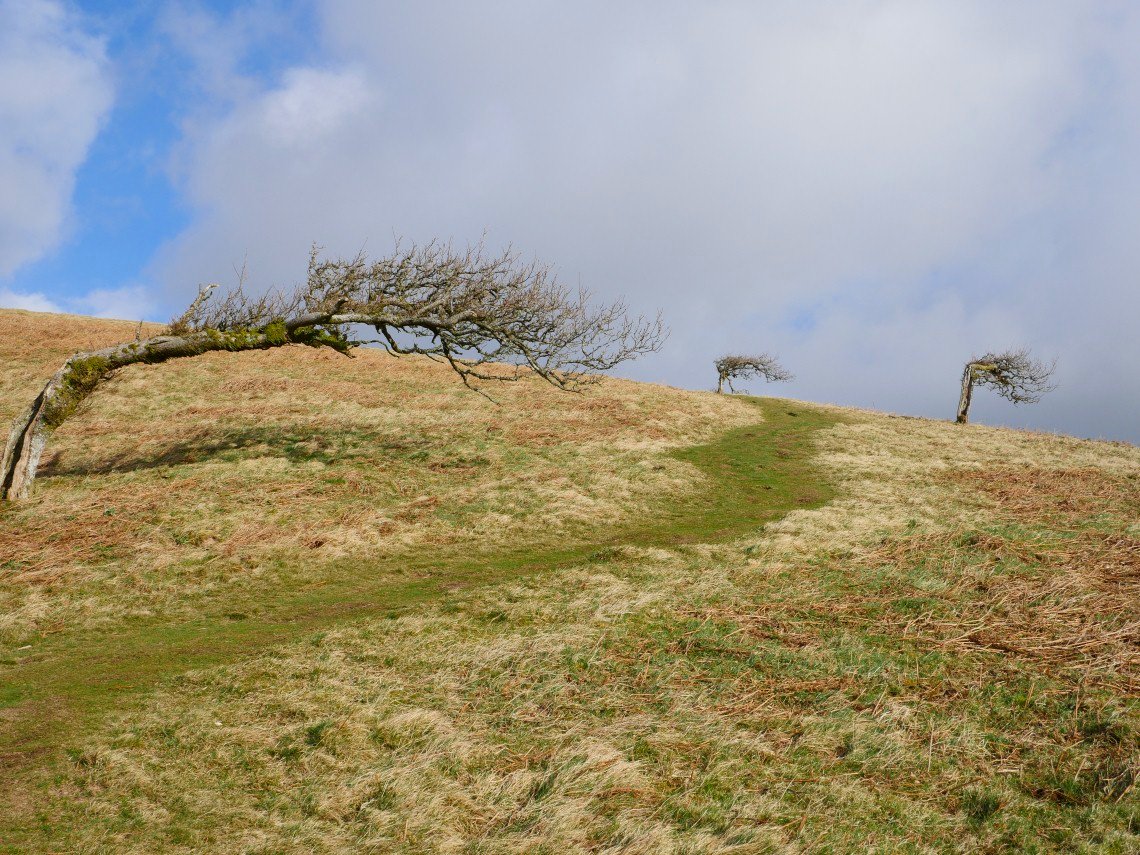 Storm Freya was due to blow in after lunch so we set off a little earlier than usual up the gentle slope of Great Mell. The trees might give you an idea that storms and strong winds are not unknown hereabouts.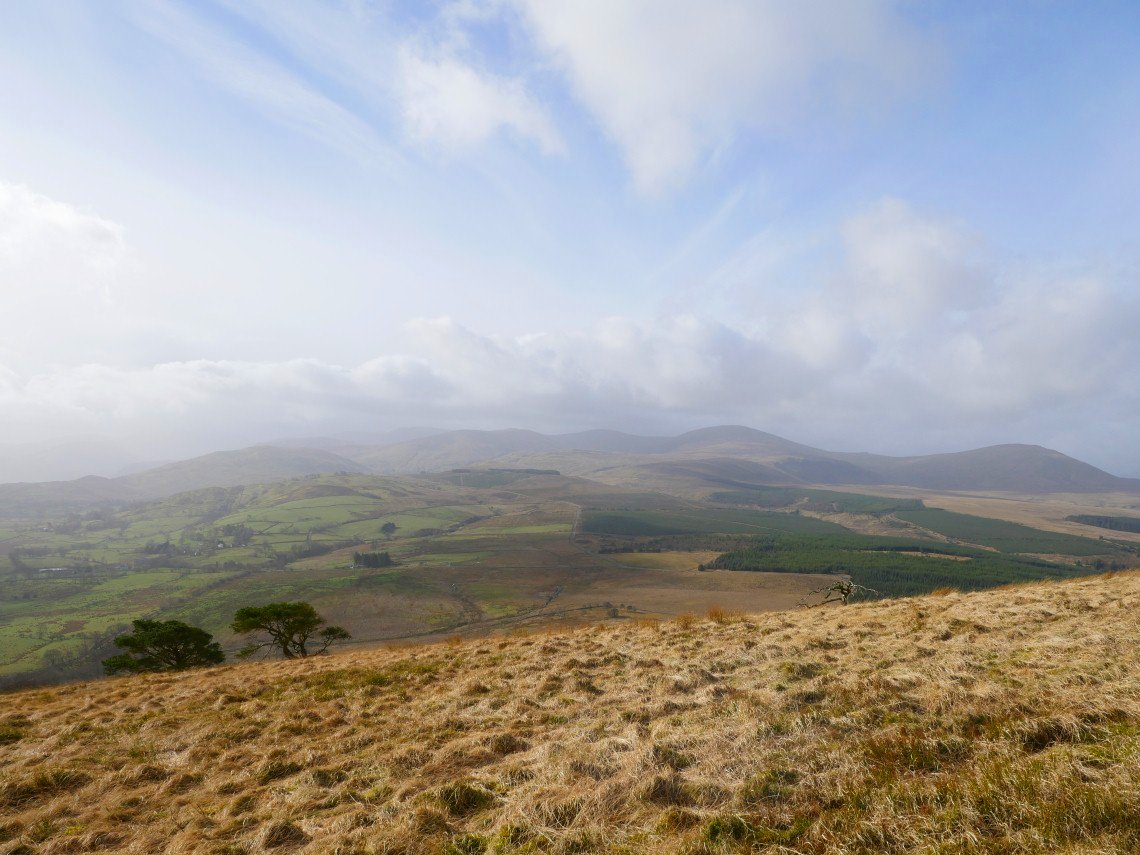 Hazy but extensive views over to the Helvellyn fells.
And even hazier looking over Gowbarrow to Place Fell.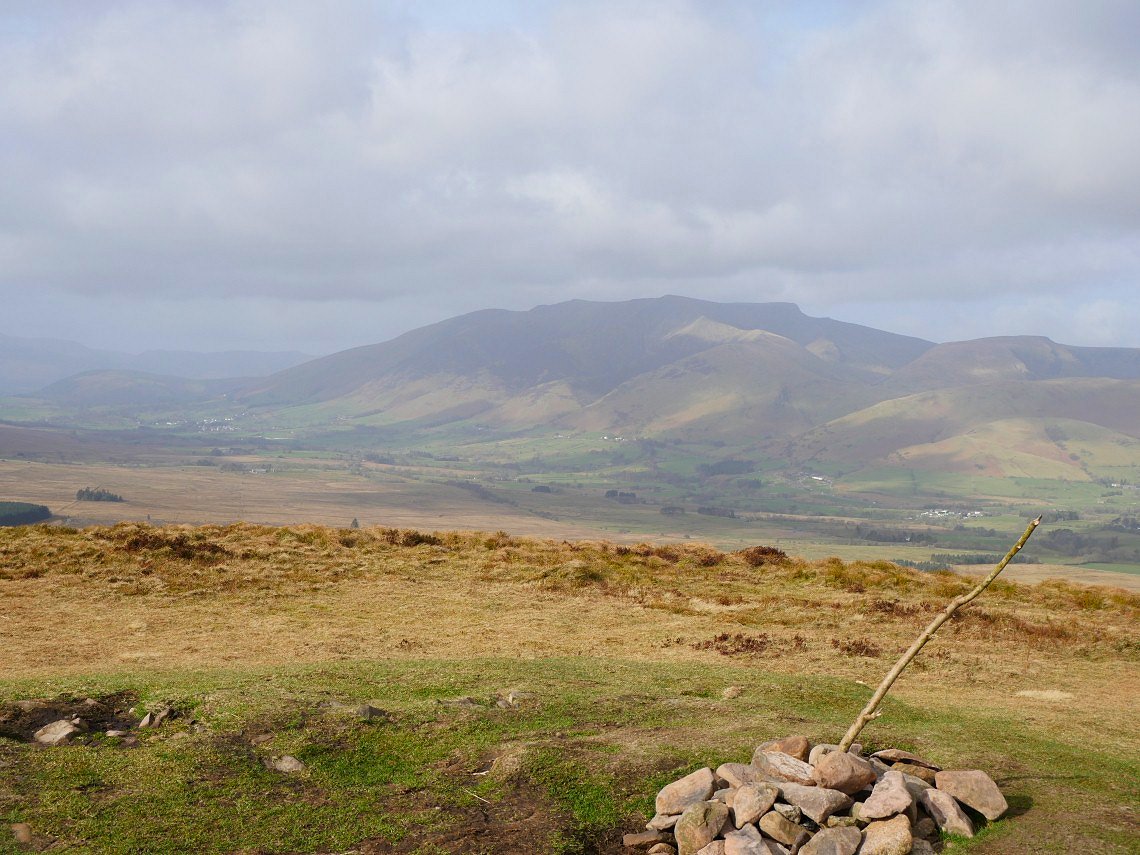 Blencathra from Great Mell Fell.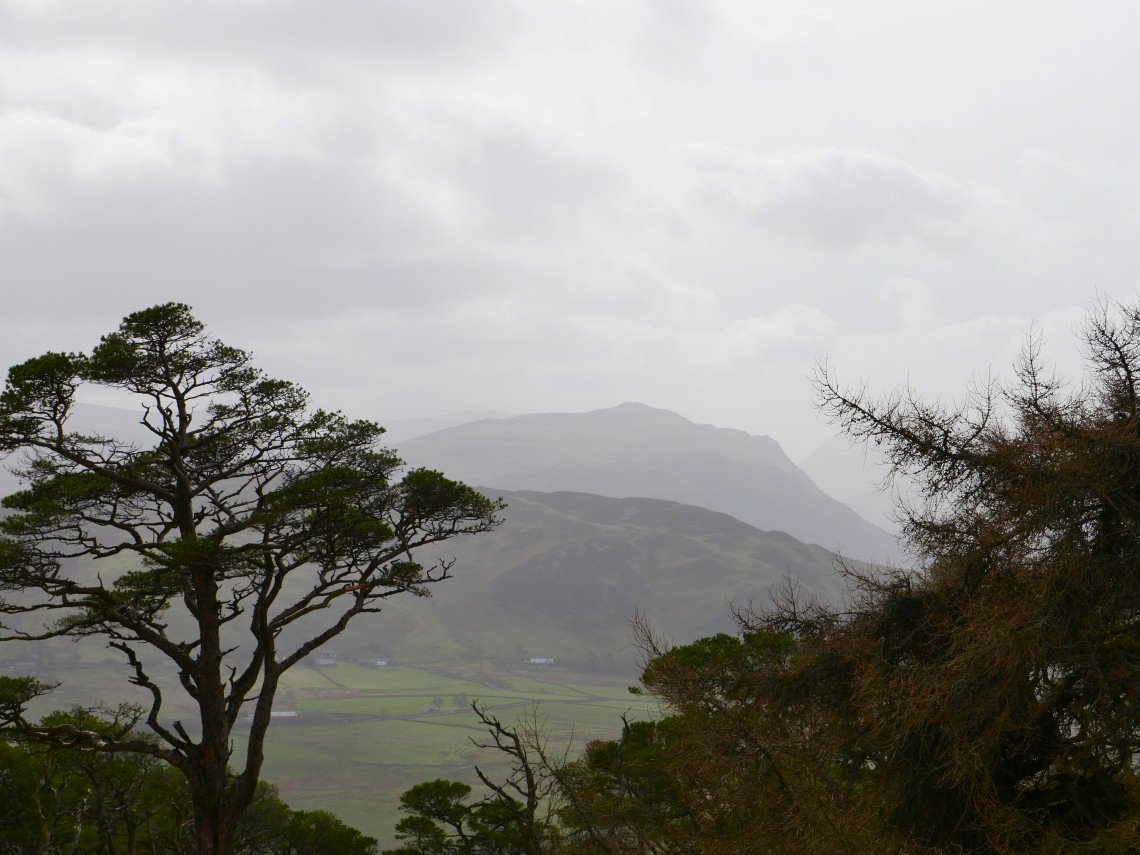 Zooming in onto Place Fell. We varied our route in descent by coming down on the path through the woodland.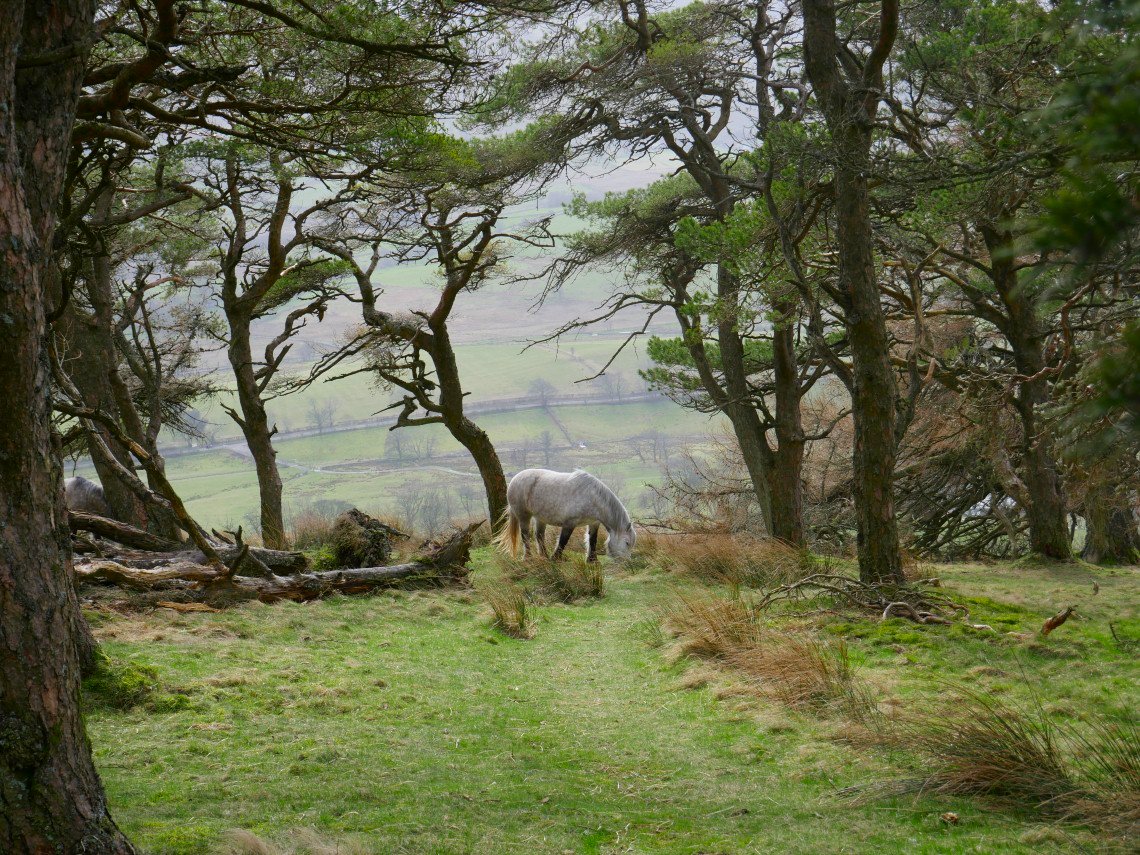 Passing a local having their breakfast.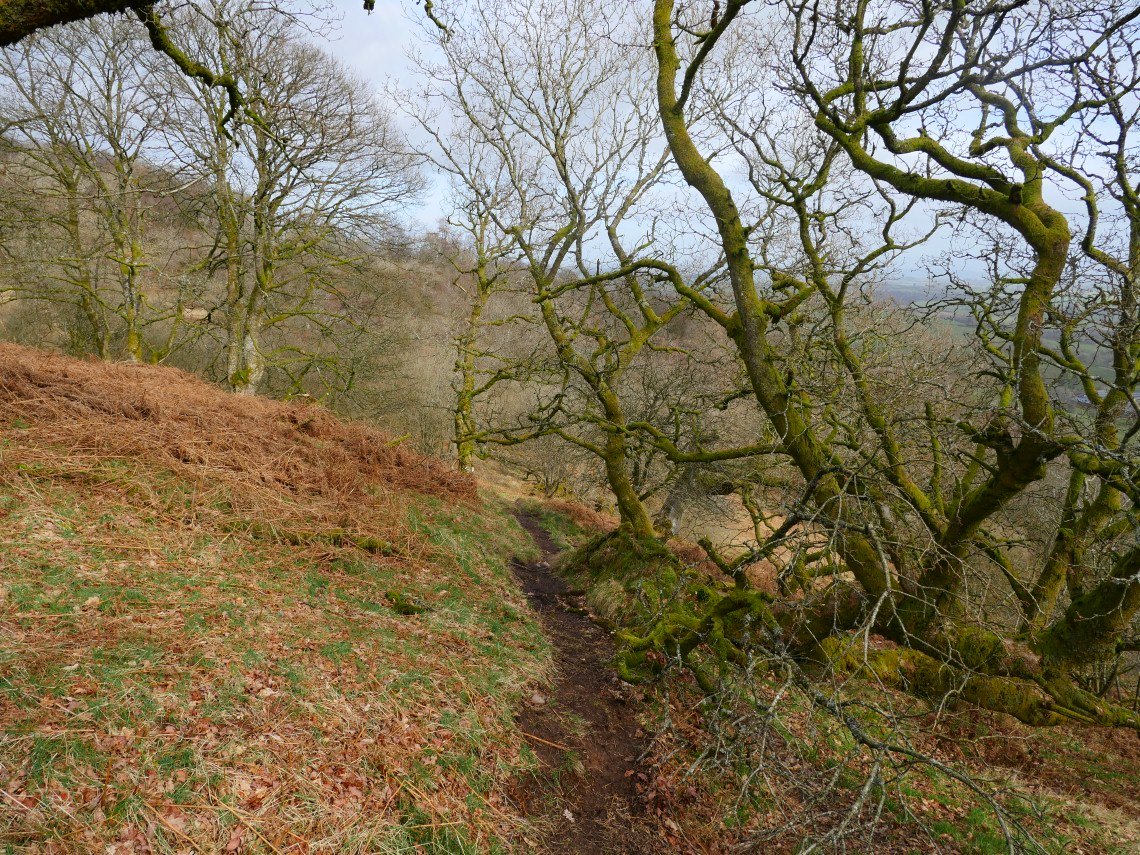 The path winds pleasantly down through the trees but was quite steep and very slippery.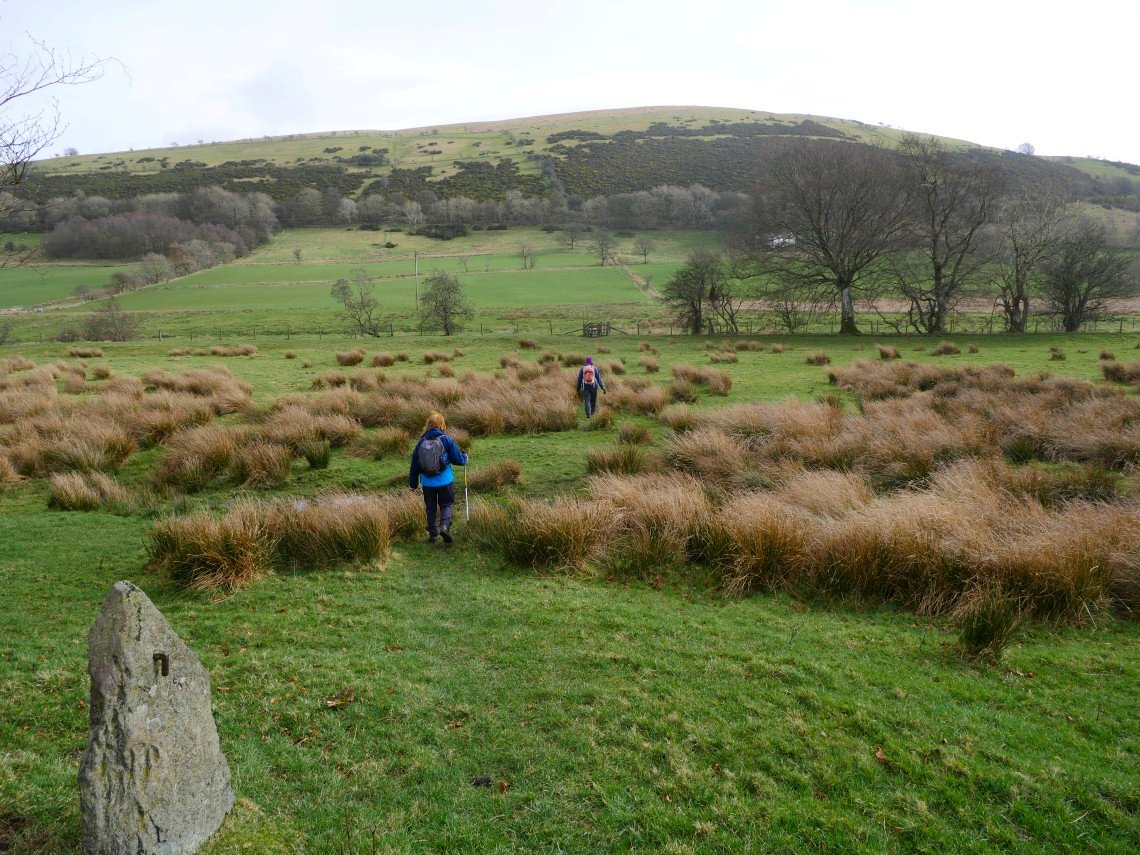 Crossing the boggy hollow between the Brownrigg farm and Greenrow.
.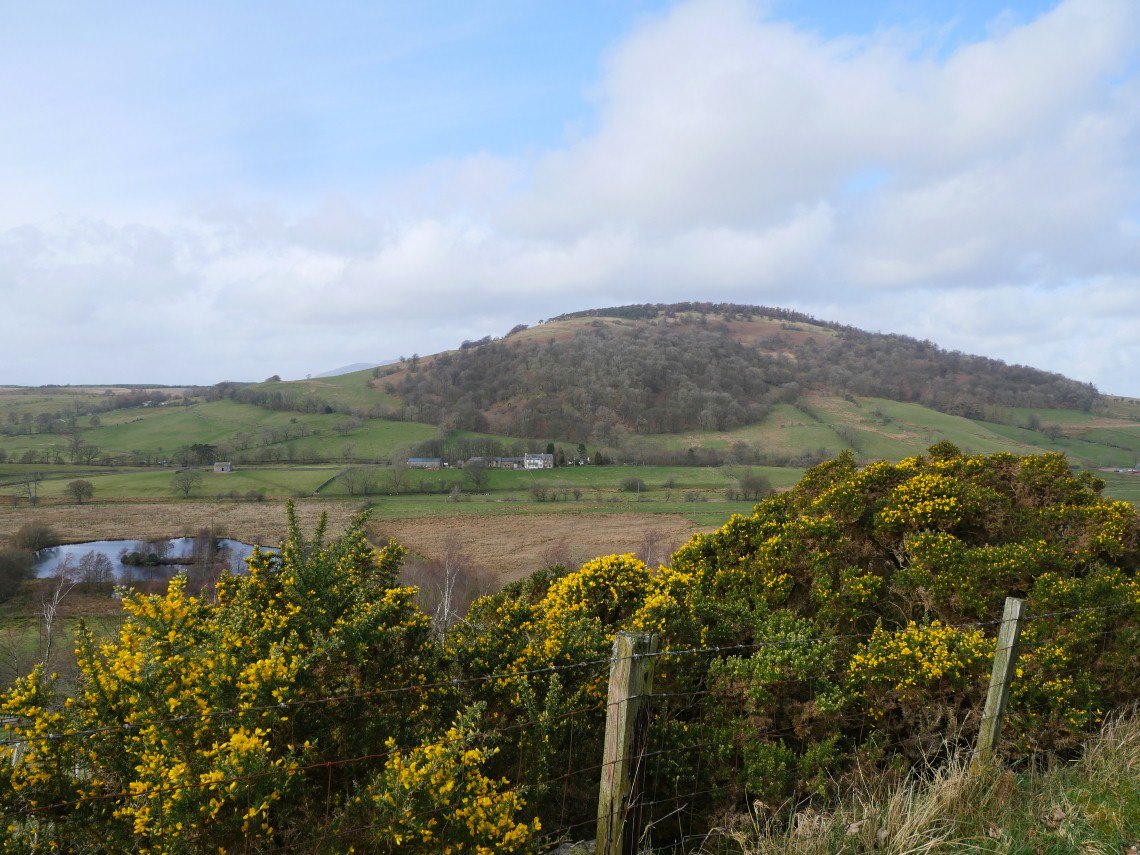 Great Mell Fell from the minor road to Lowthwaite.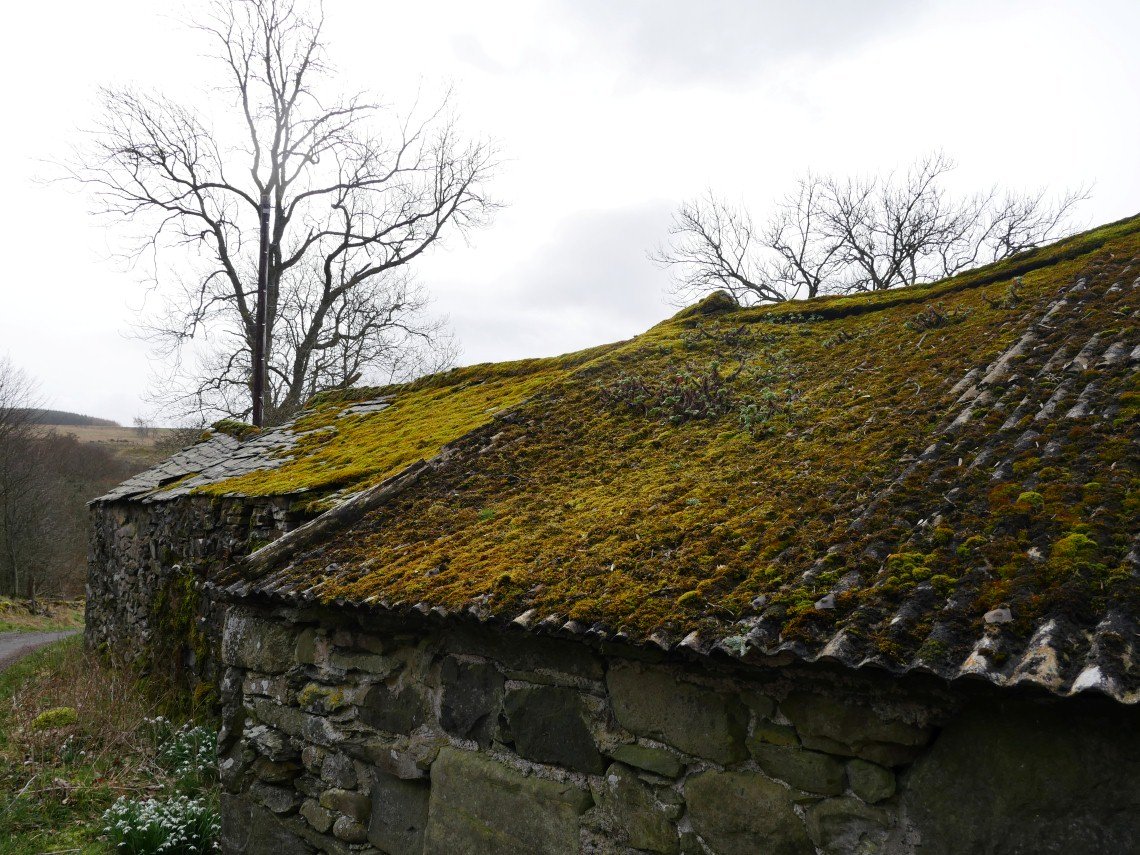 Anybody know a roofer who likes a challenge.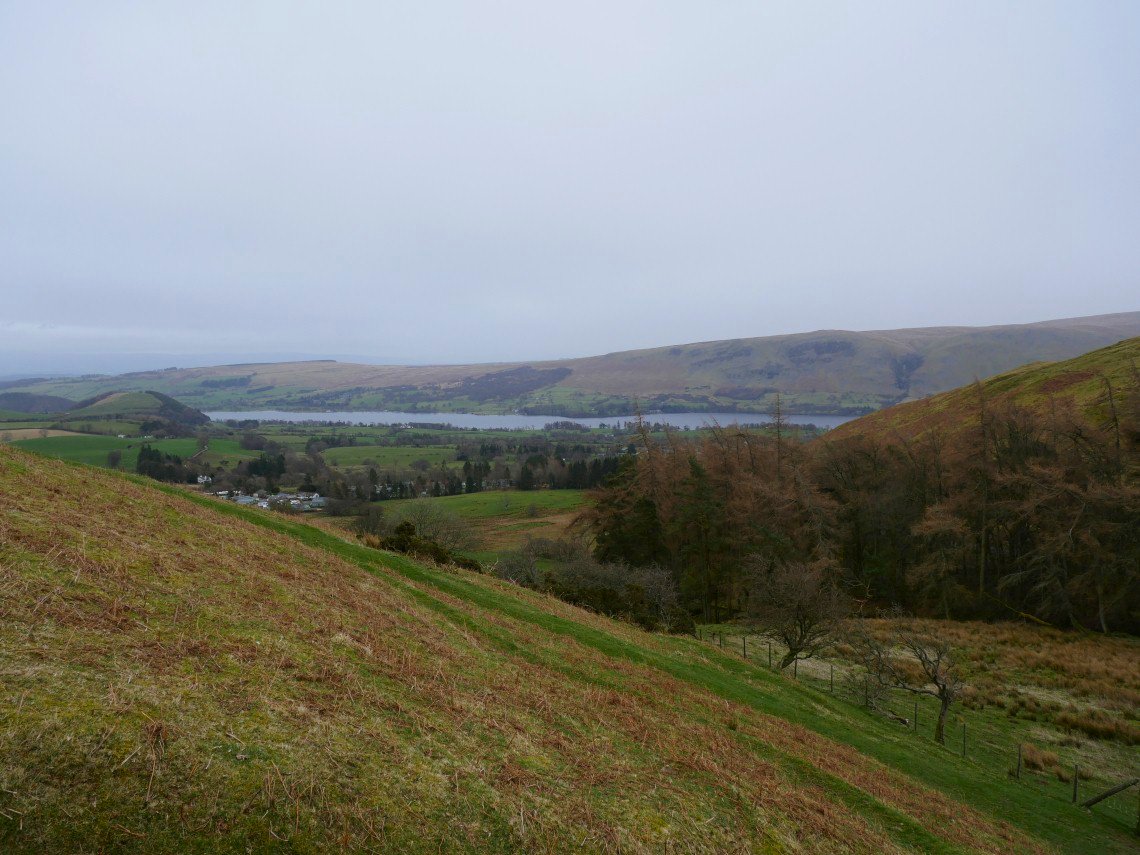 Ullswater seen from the direct path upwards from The Hause.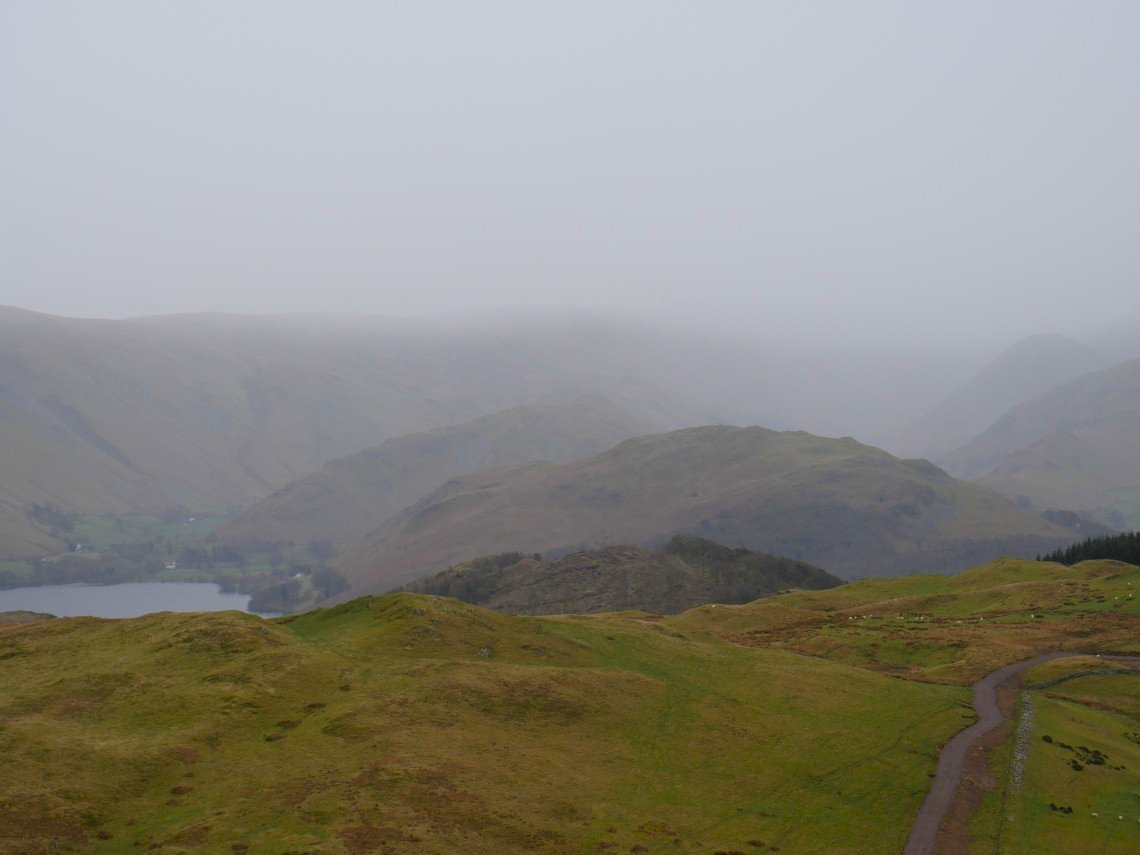 Storm Freya has arrived.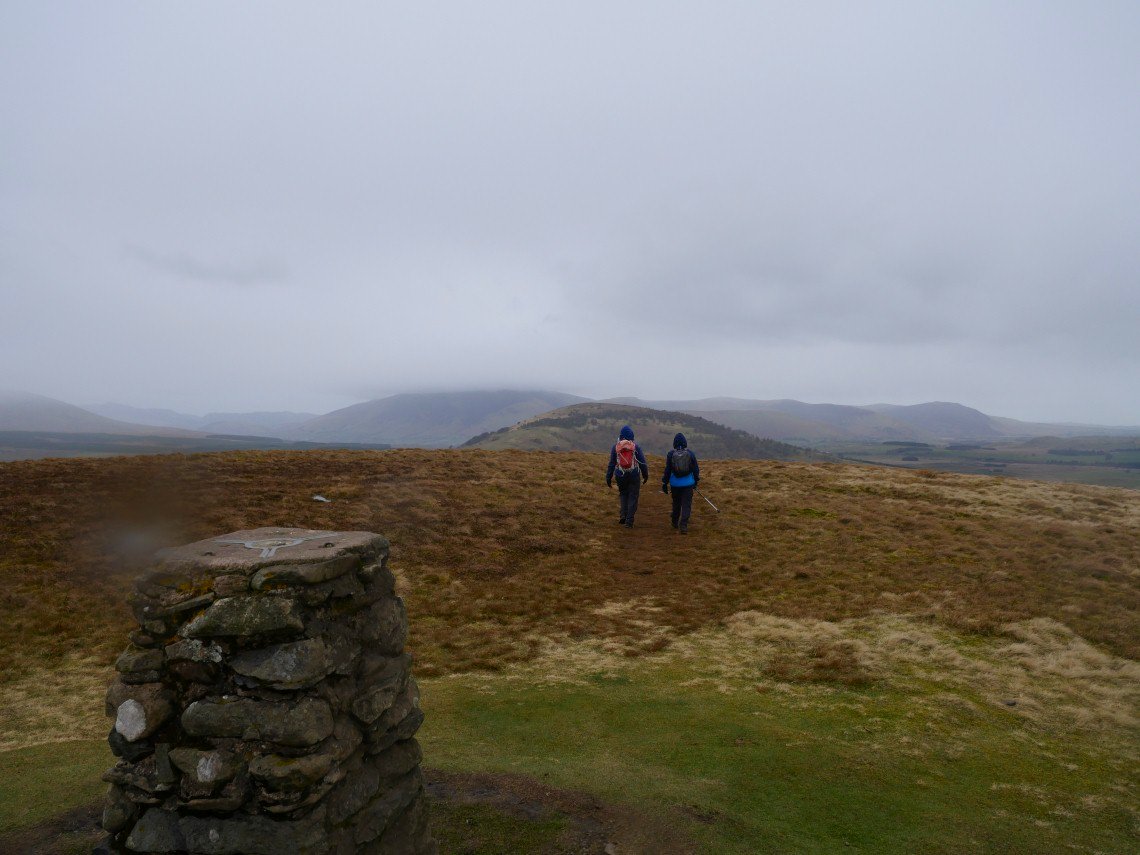 We managed to just keep ahead of Freya and didn't get too wet.
Snow returned to the Lakes at the weekend but better weather was due in the afternoon so this week we set off a little later than usual.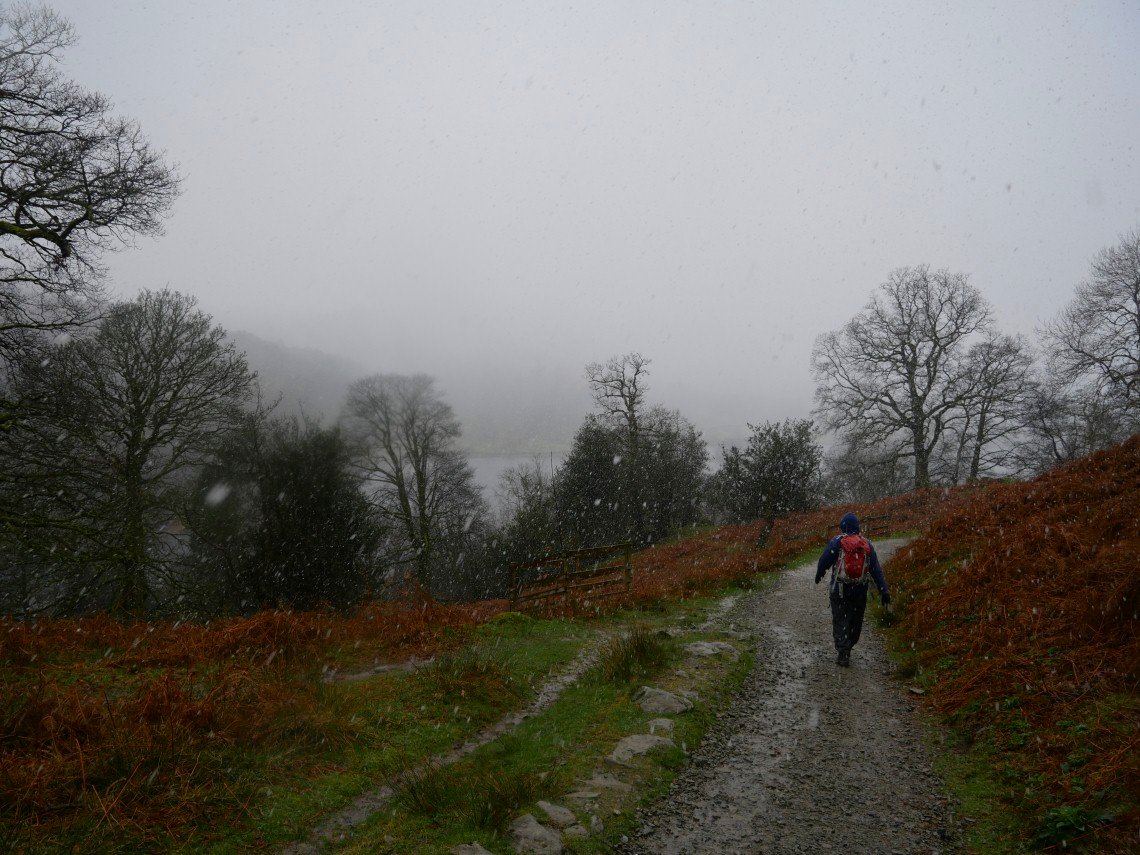 But still walked for a while in quite heavy snow.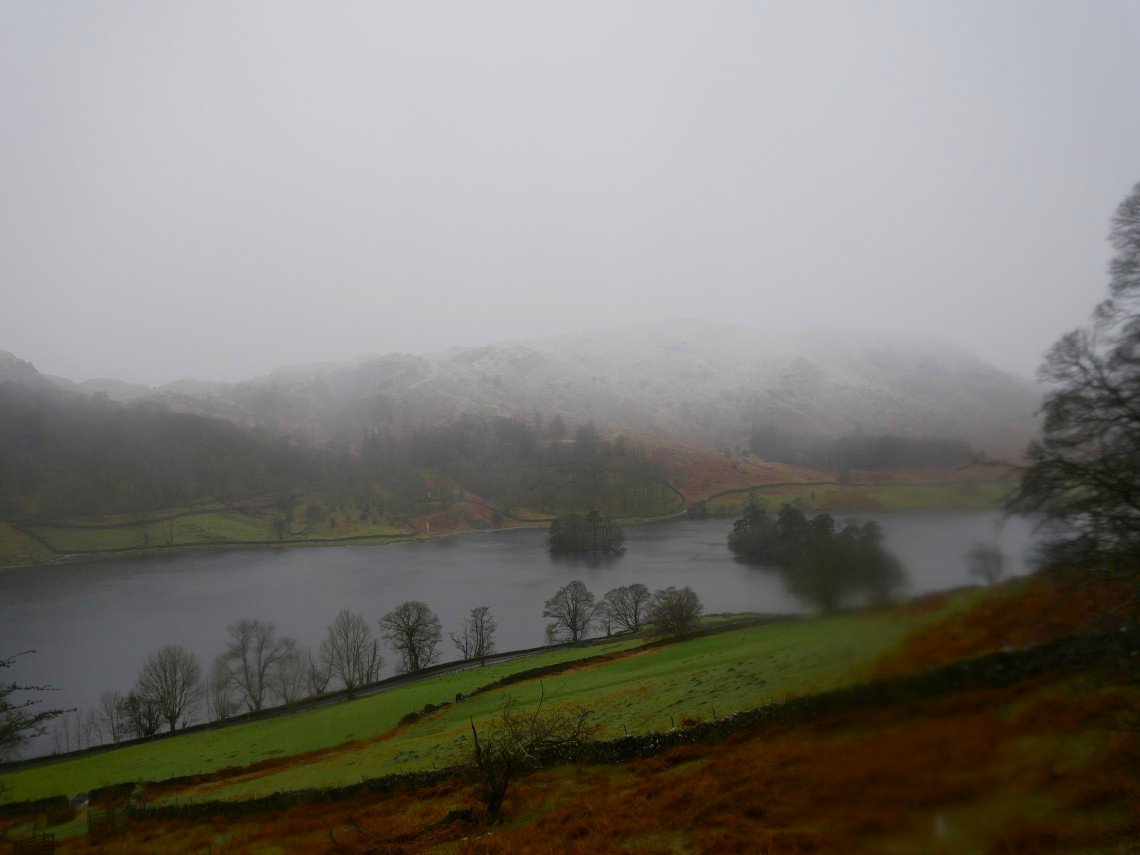 Looking across Rydal Water to Loughrigg Fell.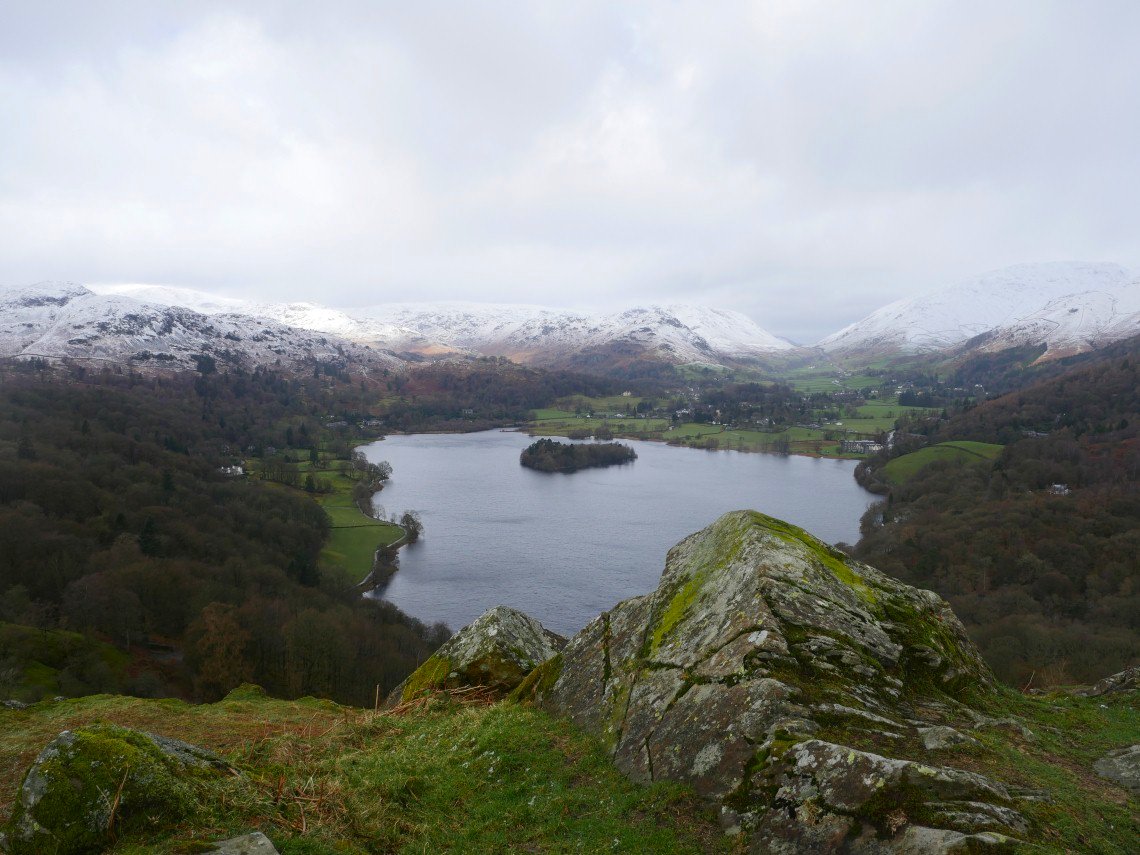 By the time we had dropped down to White Moss and started the climb to Loughrigg the weather had improved.. Great view of Grasmere the lake backed by Grasmere the village and the fells above.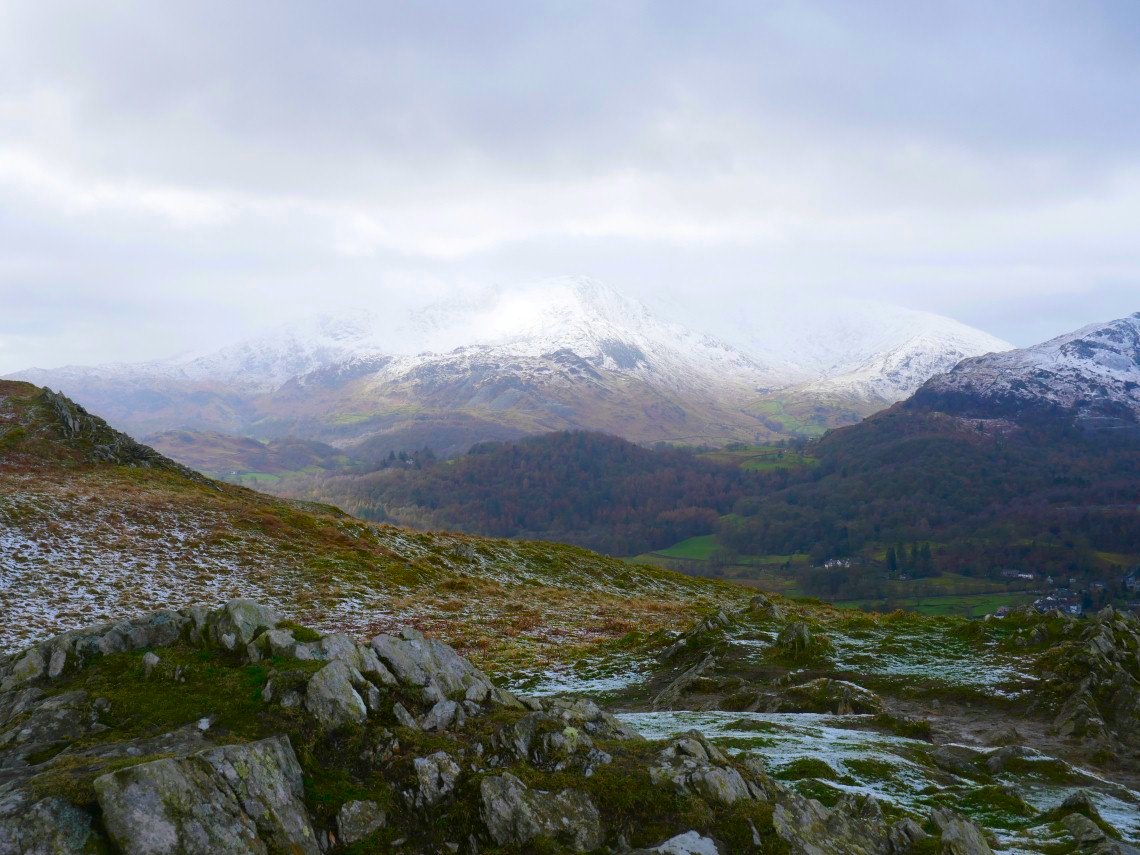 The Coniston group never quite shrugged off the cloud..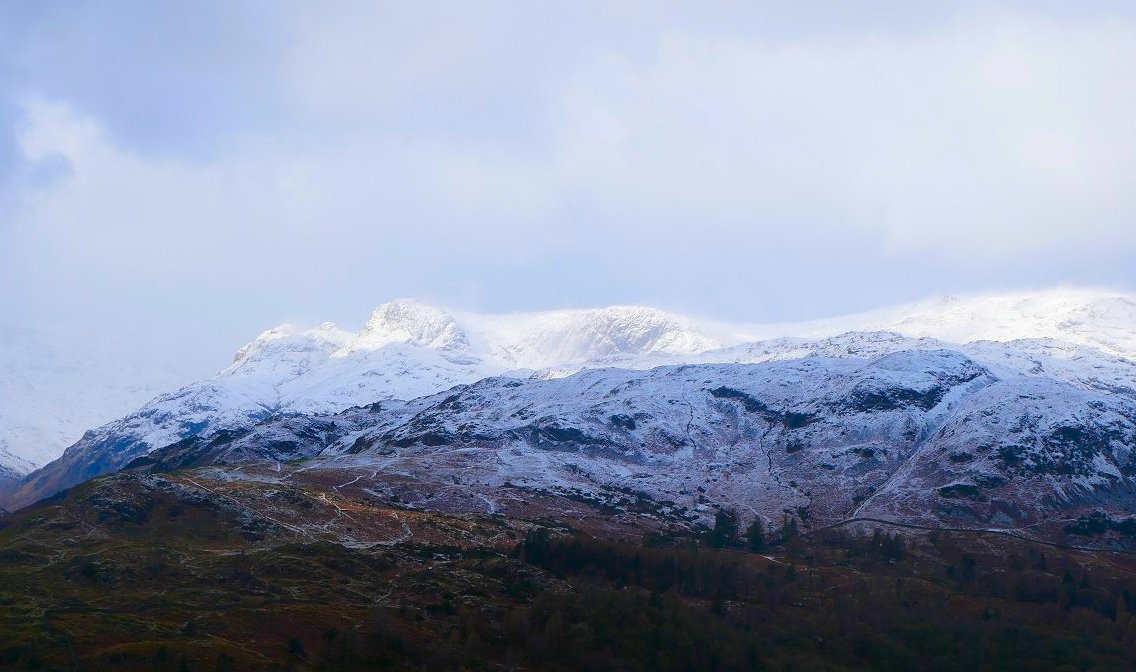 But theLangdale Pikes appeared out of the mist.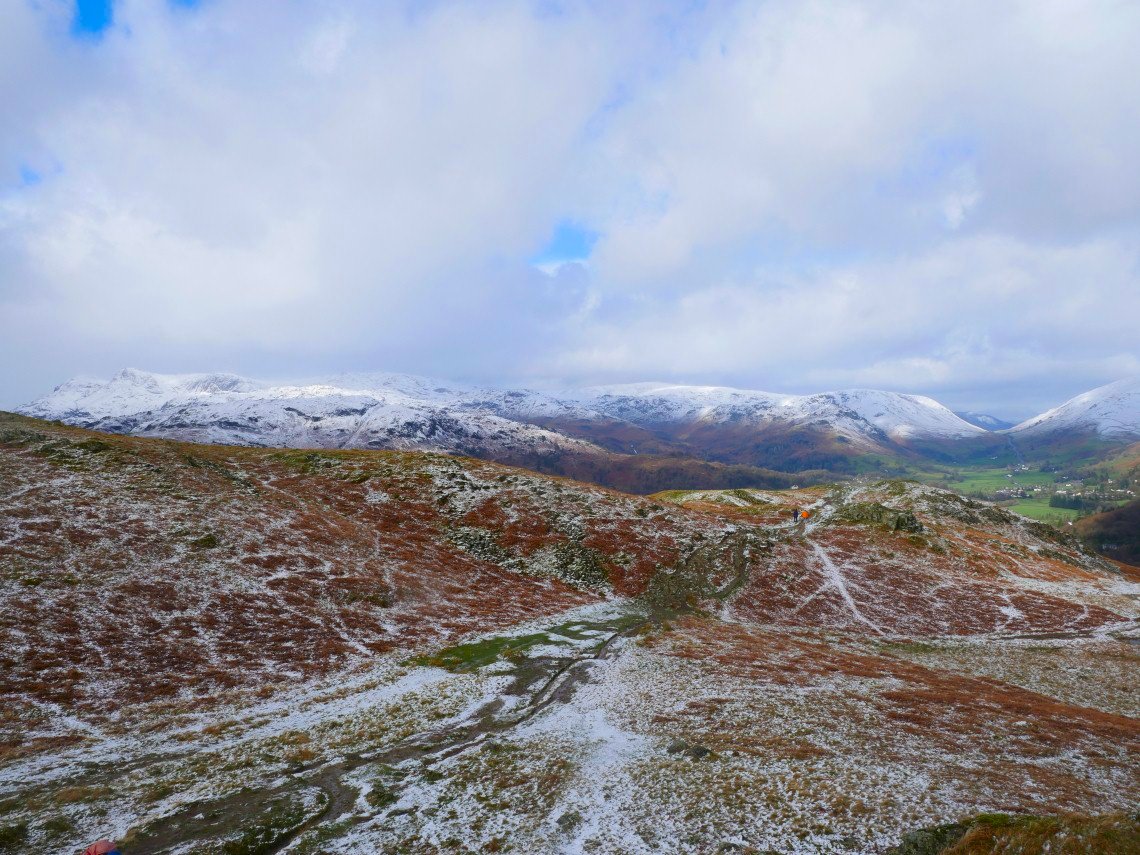 Wide view of the fells to the north,with the Langdales on the left then High Raise, Ullscarf, the fells around Easedale and Seat Sandal on the right of Dunmail Raise..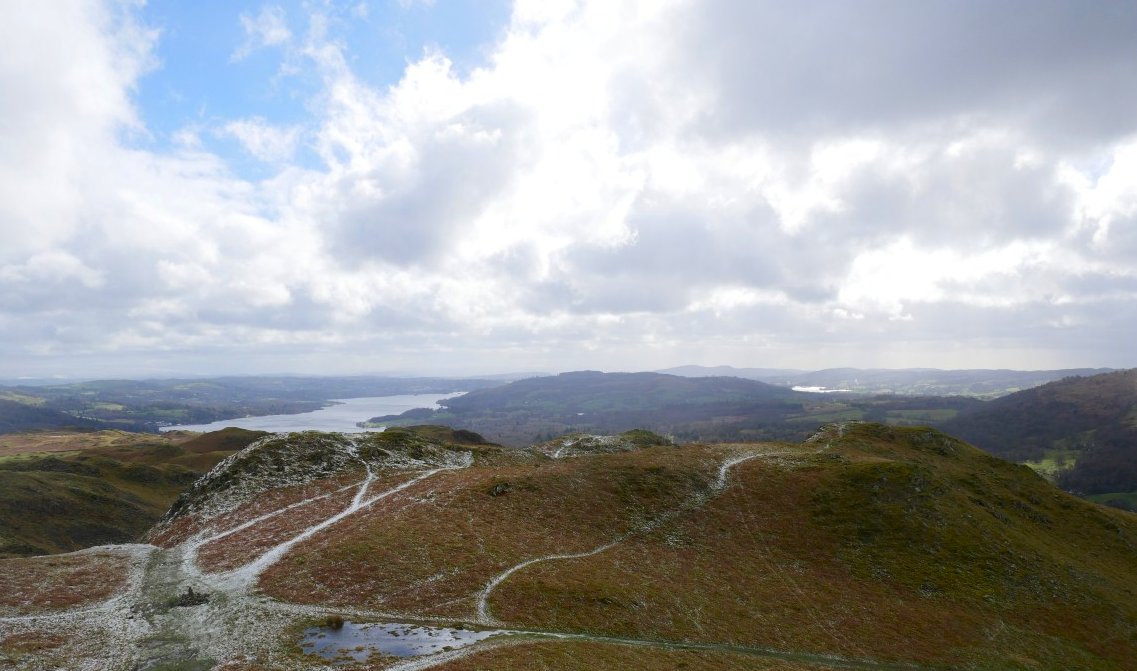 Windermere from Loughrigg Fell.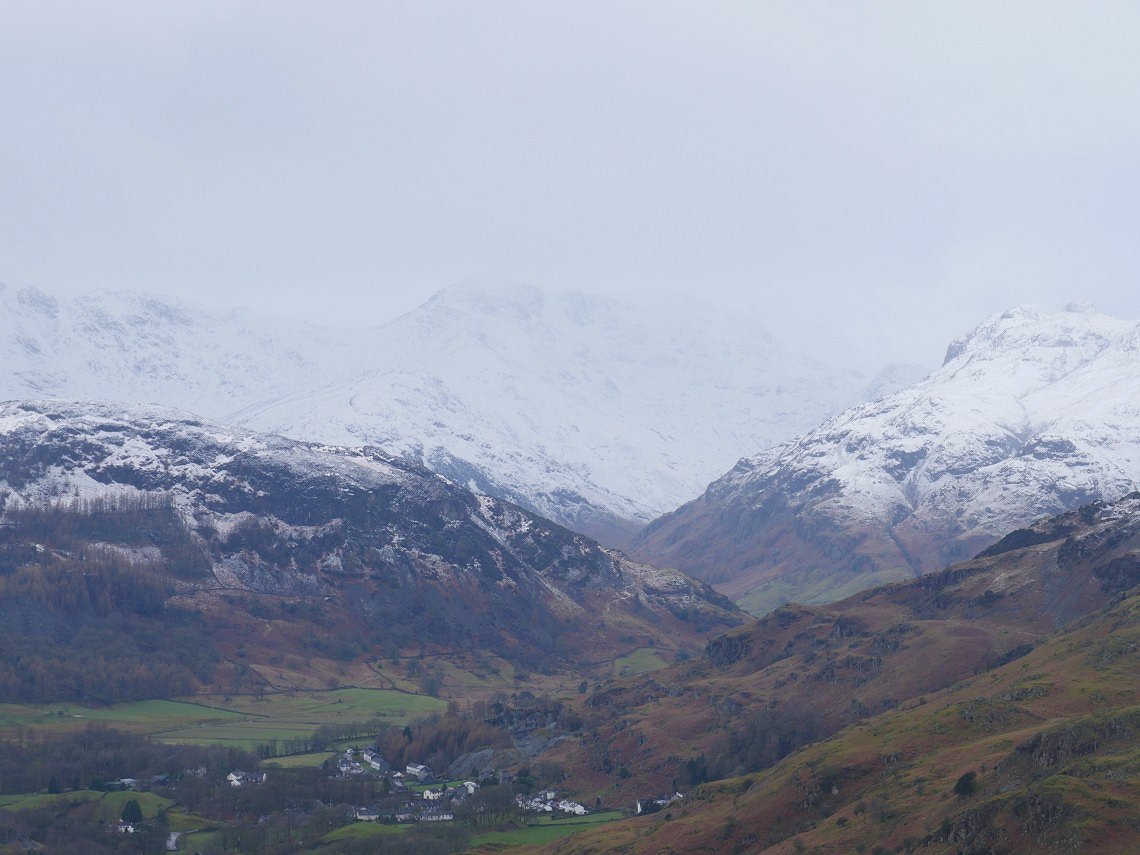 Looking along Great Langdale. This is a good illustration of the point mountain rescue teams make about the valleys being green and snow free but the high mountains being in full winter conditions..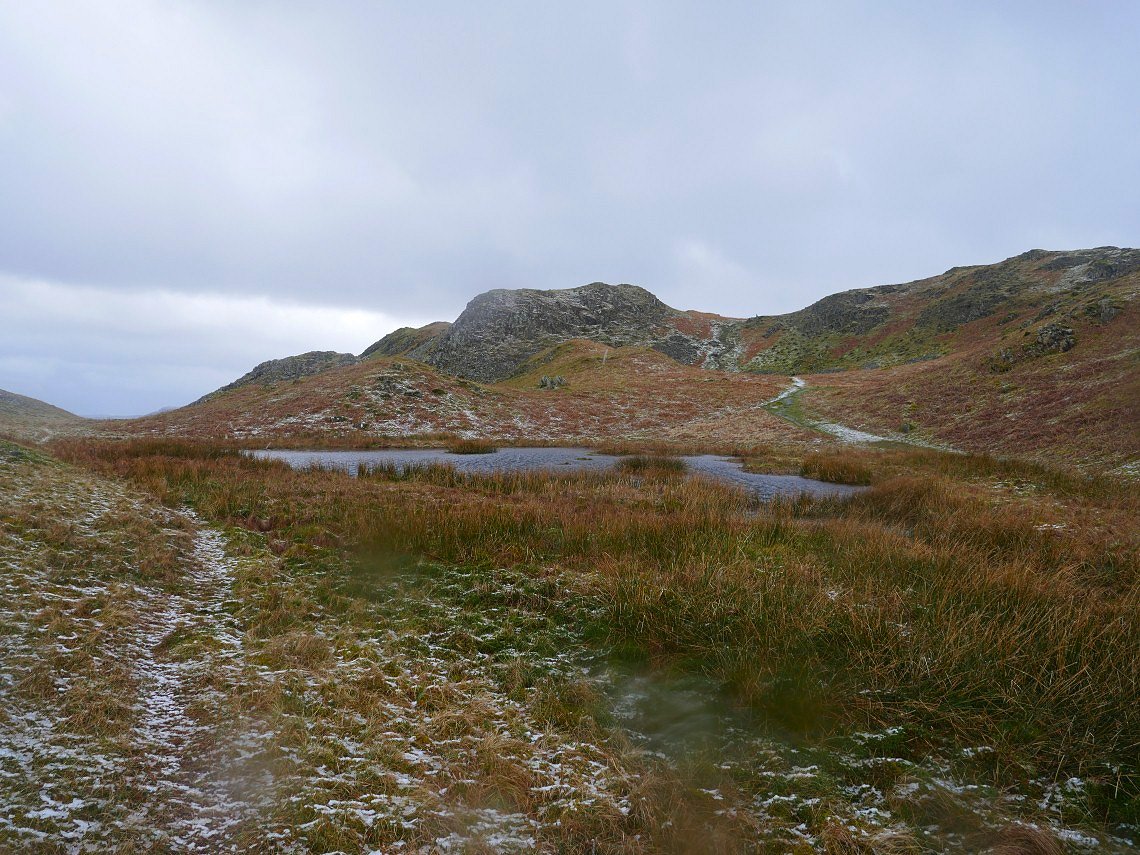 The small tarn just below Loughrigg top.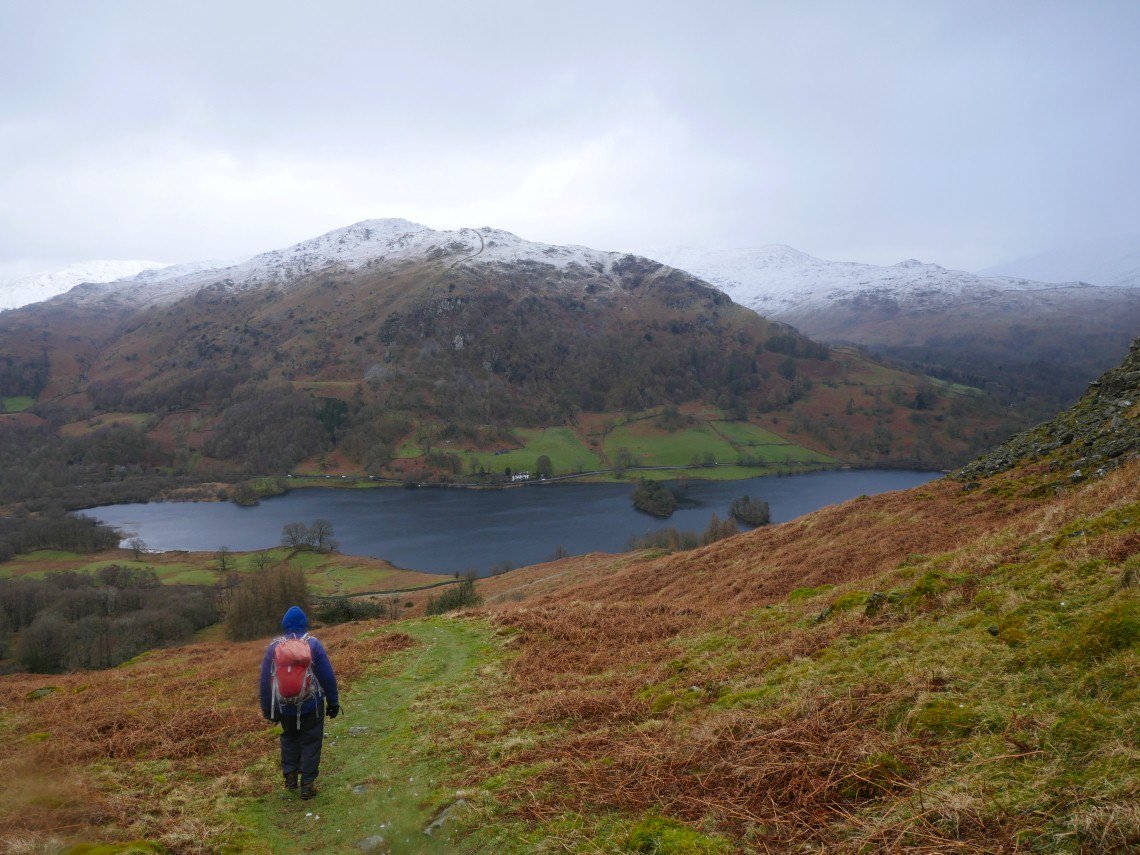 Nab Scar across Rydal Water.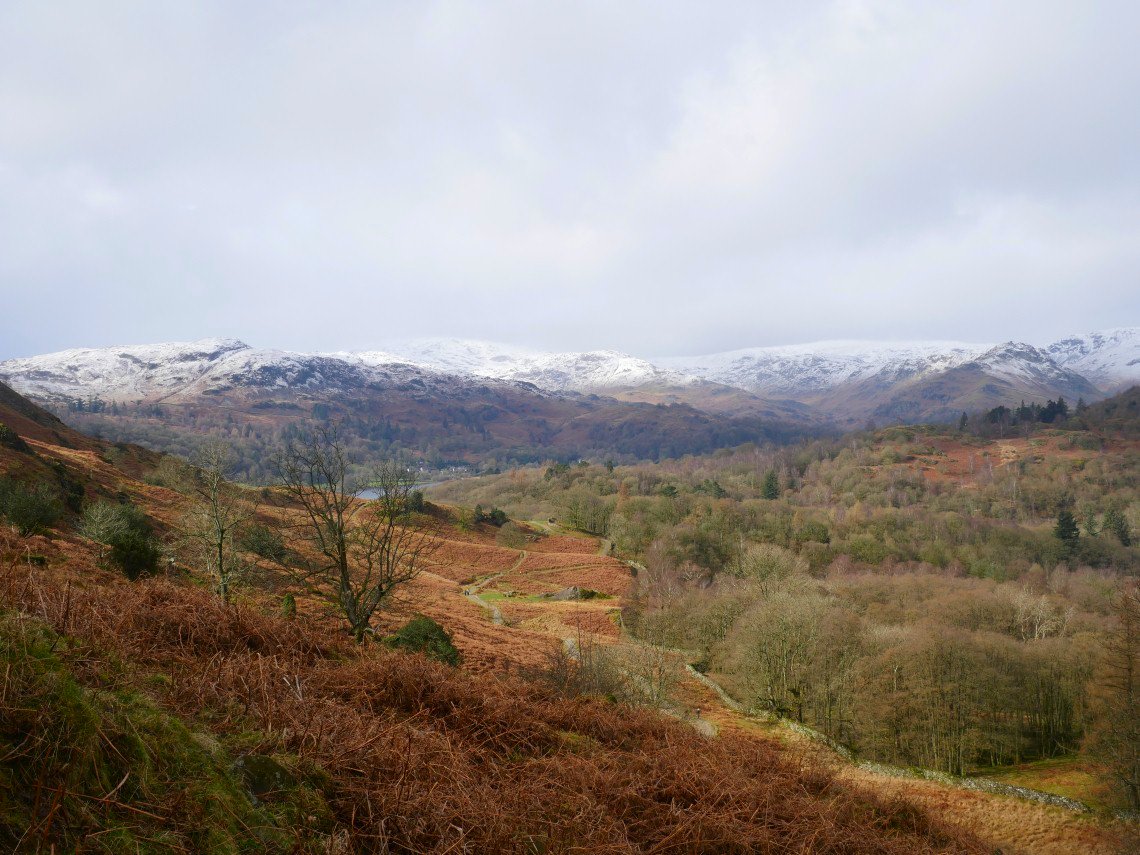 A lovely few minutes of sunshine lights the woodland around Grasmere.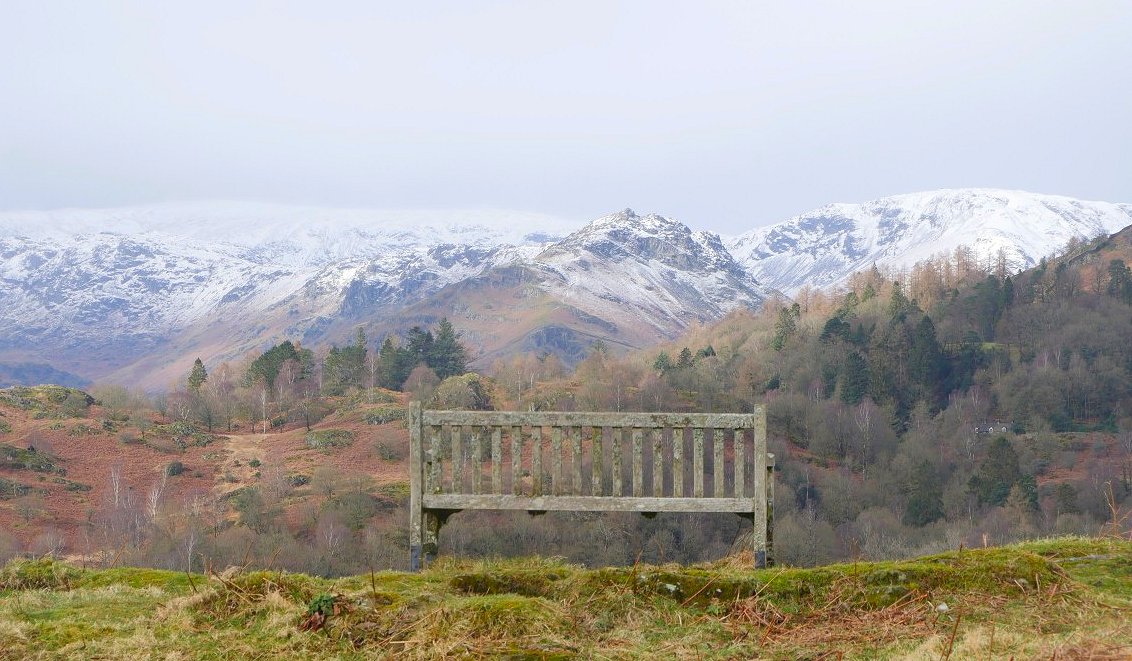 Helm Crag seen from one of the many benches on Loughrigg Terrace.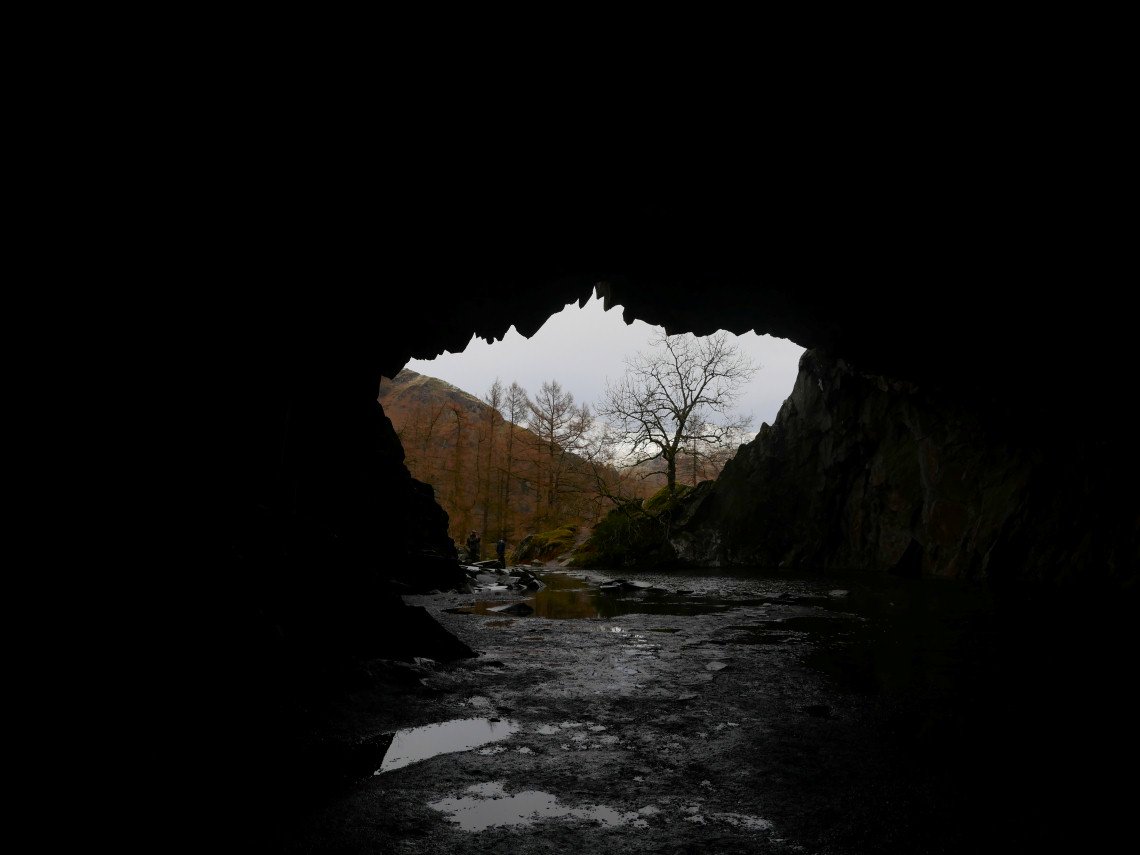 We had a wander into the big cave.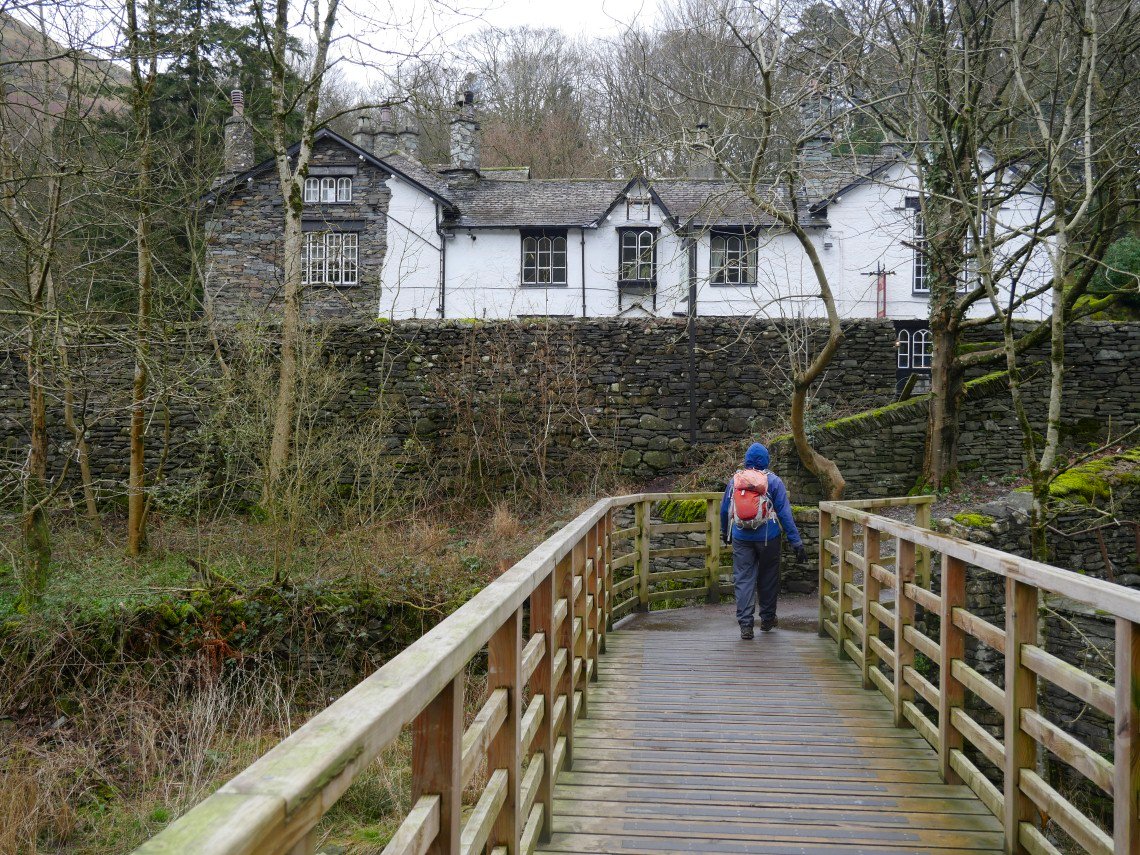 Crossing the Rothay at The Glen Rothay Hotel. It would have been rude not to call in so that's what we did.