WWW.KARLSWALKS.CO.UK
PICTURES AND TRIP REPORTS FROM MY WALKS IN THE ENGLISH LAKE DISTRICT
---
Holme Fell and Black Crag
16th June 2019
Route. High Cross - High Oxen Fell - Holme Fell - Uskdale Gap - Glen Mary Bridge - Tarn Hows - Iron Keld - Black Crag - High Arnside - High Cross (about 7 miles 1800ft of ascent )
With low cloud and thunder and lightning forecast for today we tackled these two little fells. The weather turned out better than expected, and we had more sunshine than rain.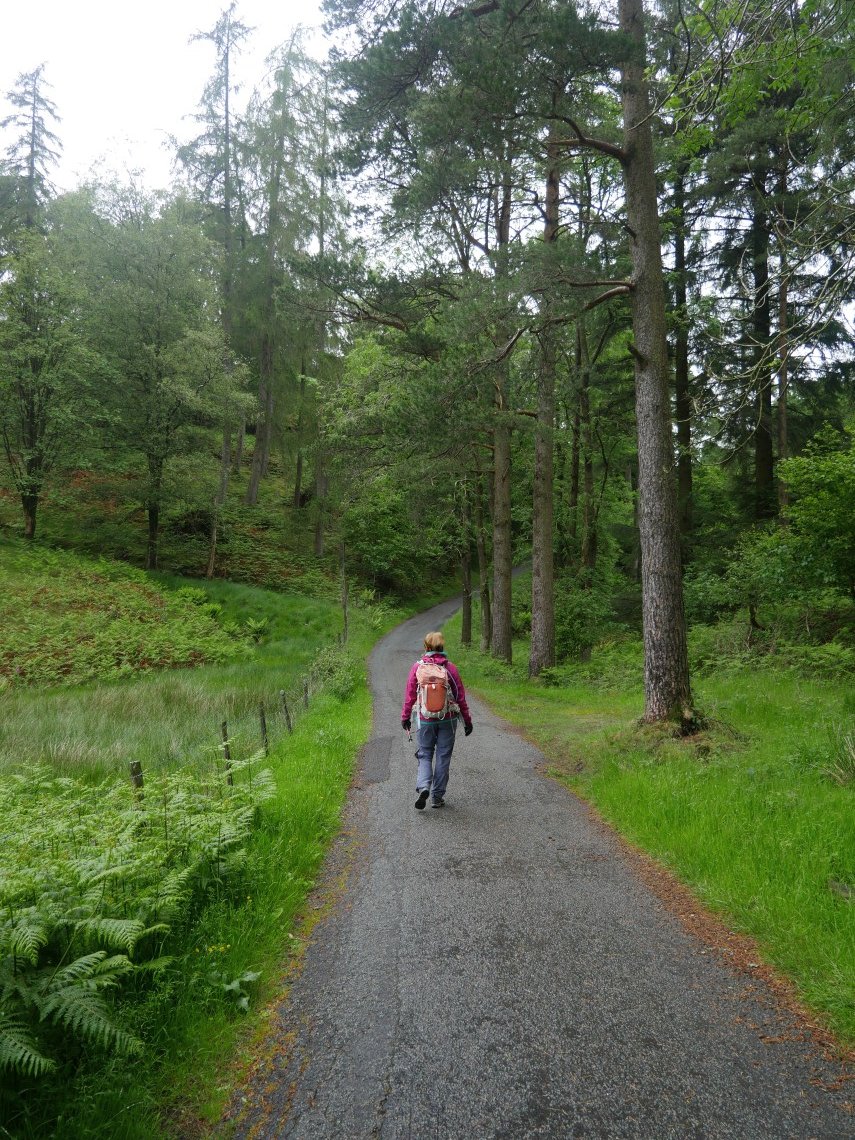 Dry but overcast as we walk along the track to High Oxen Fell.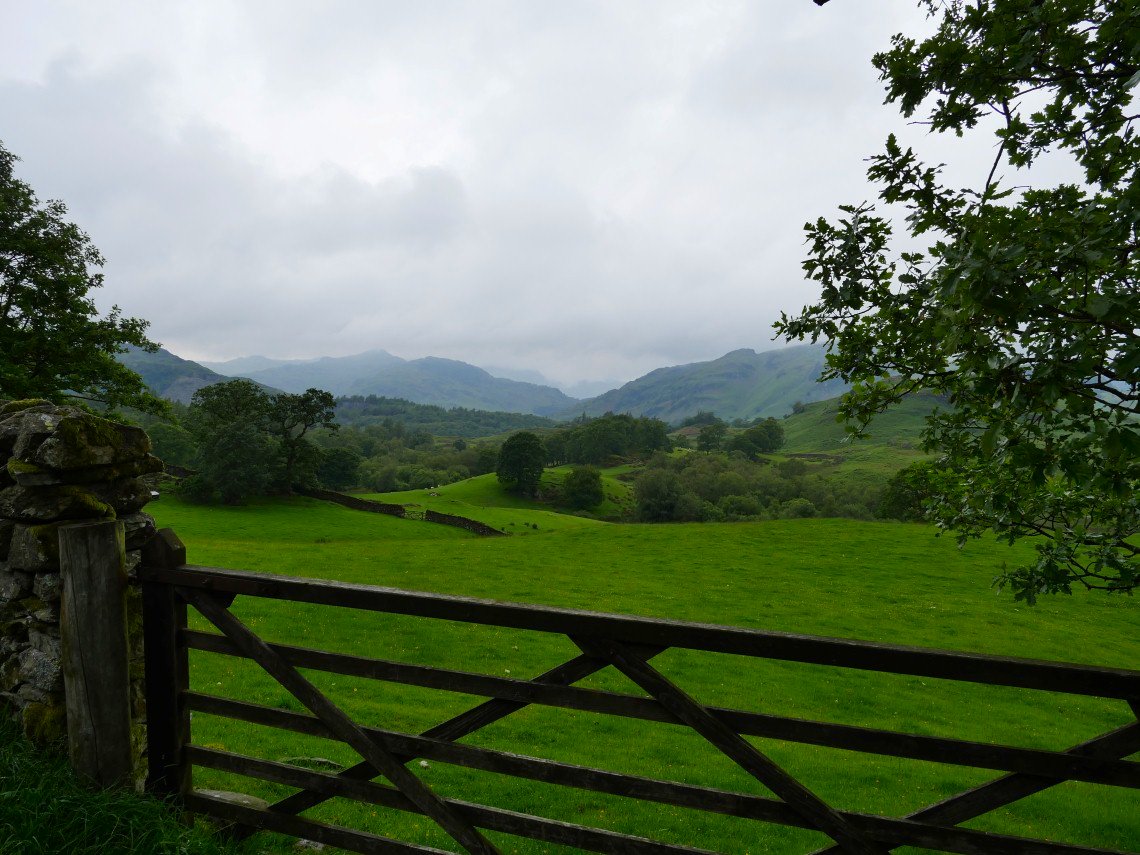 Looking along Little Langdale and the high tops are in cloud.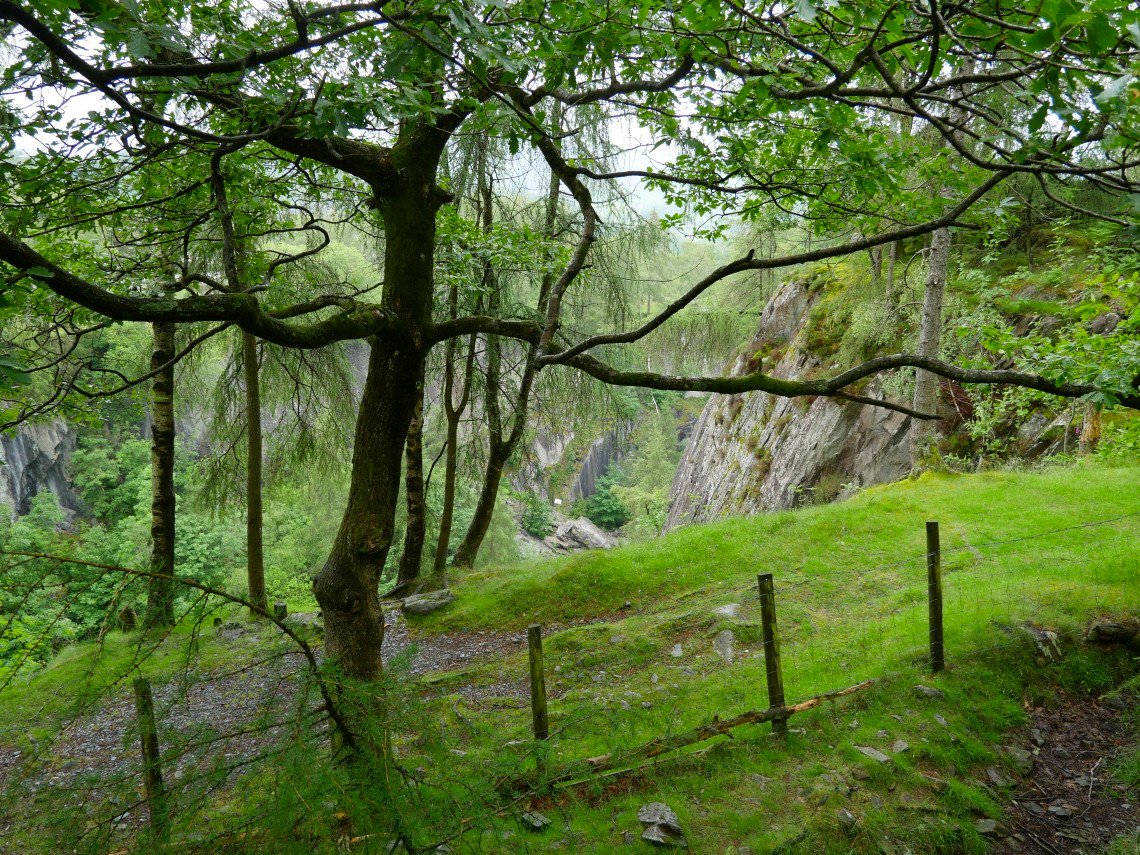 Passing above the big hole of Hodge Close quarry.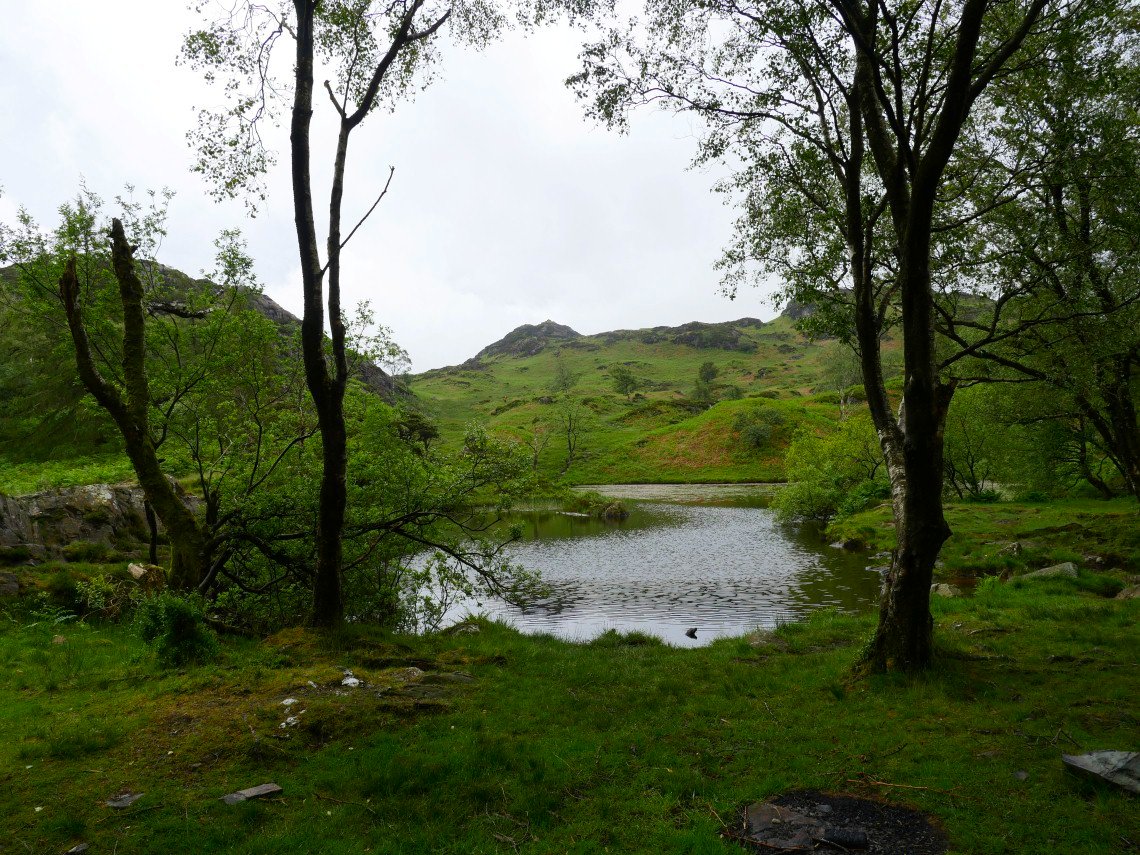 The larger of the reservoirs passed on the climb to Holme Fell.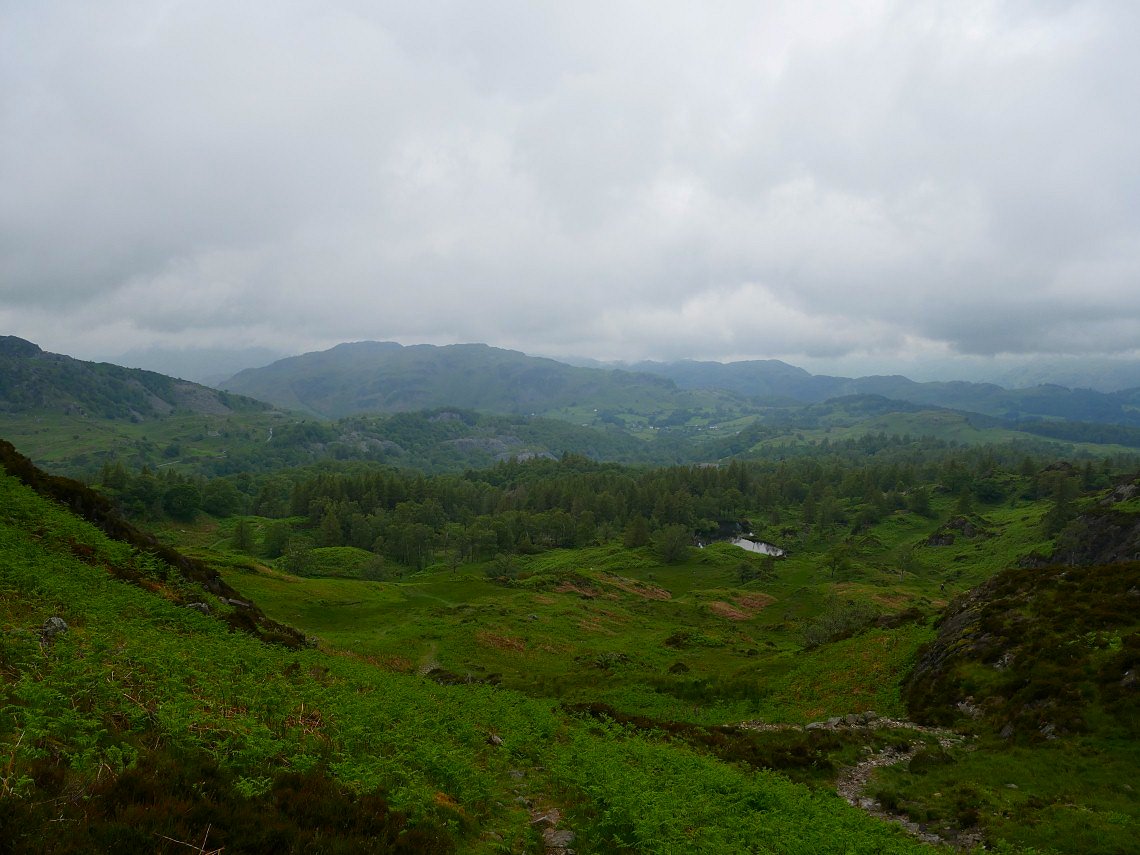 Lingmoor is clear of the cloud but we could feel rain on the breeze.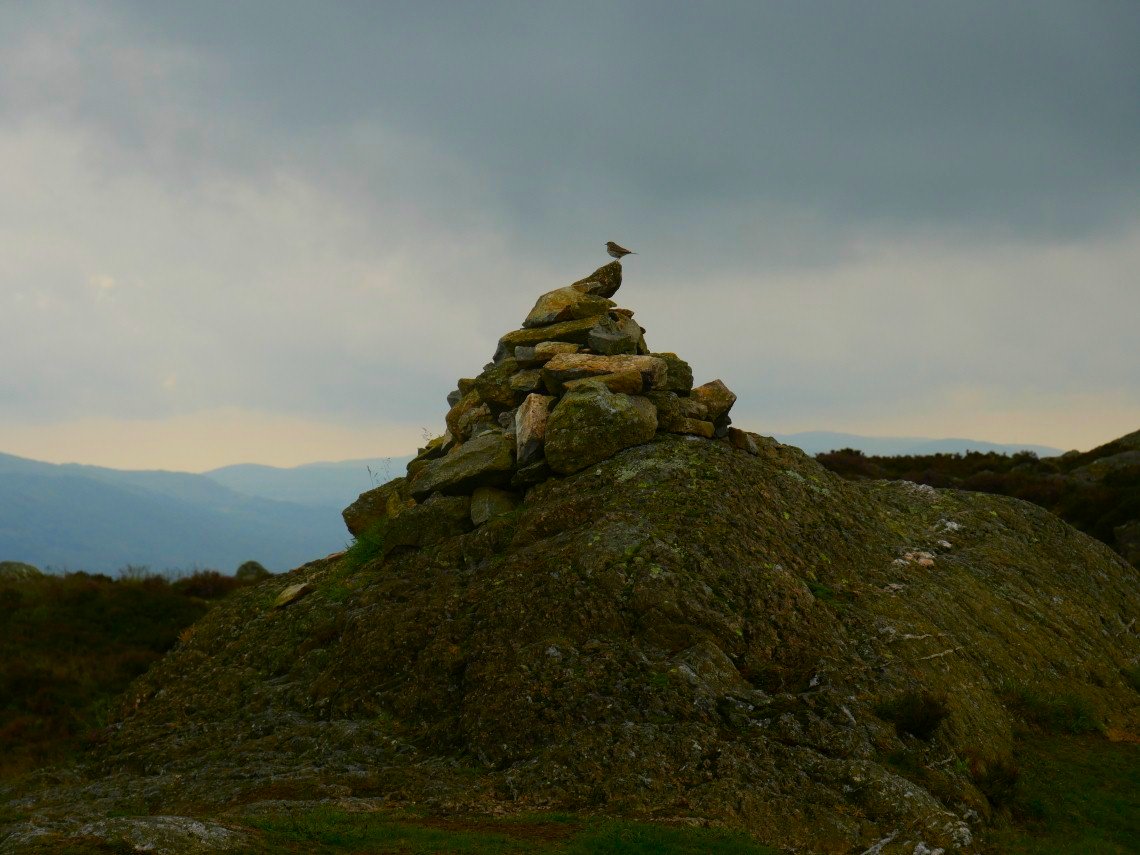 Wainwright bagging wheatear on Holme Fell.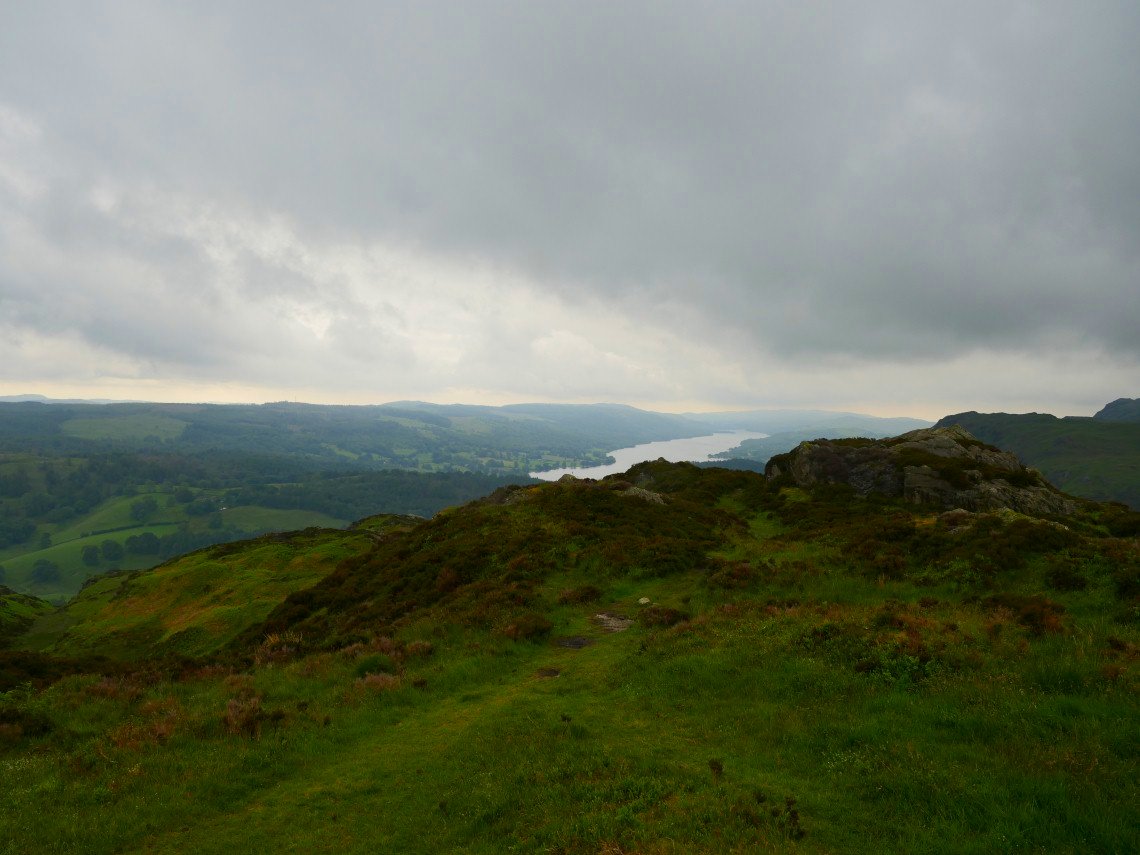 Coniston Water from Holme Fell.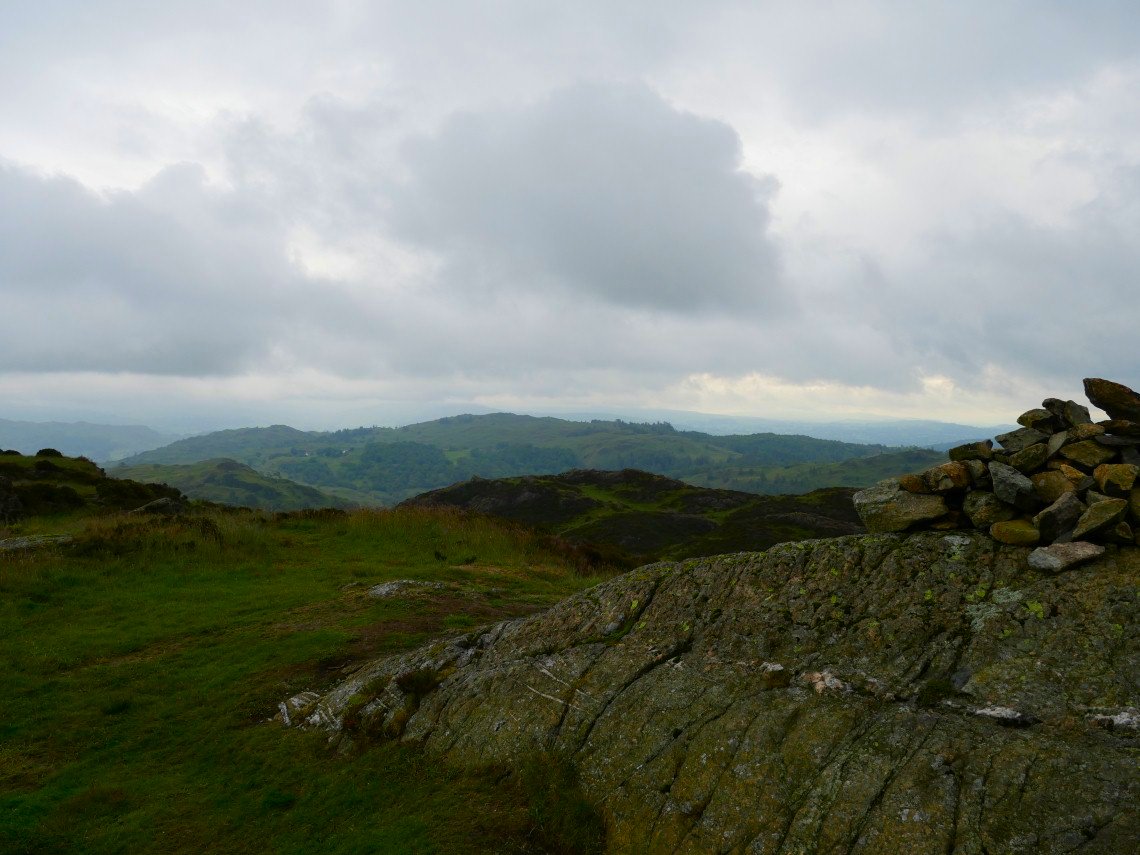 I thought I better take this photo of Black crag as the rain was starting to fall heavily now and it might have been the last one taken today.
.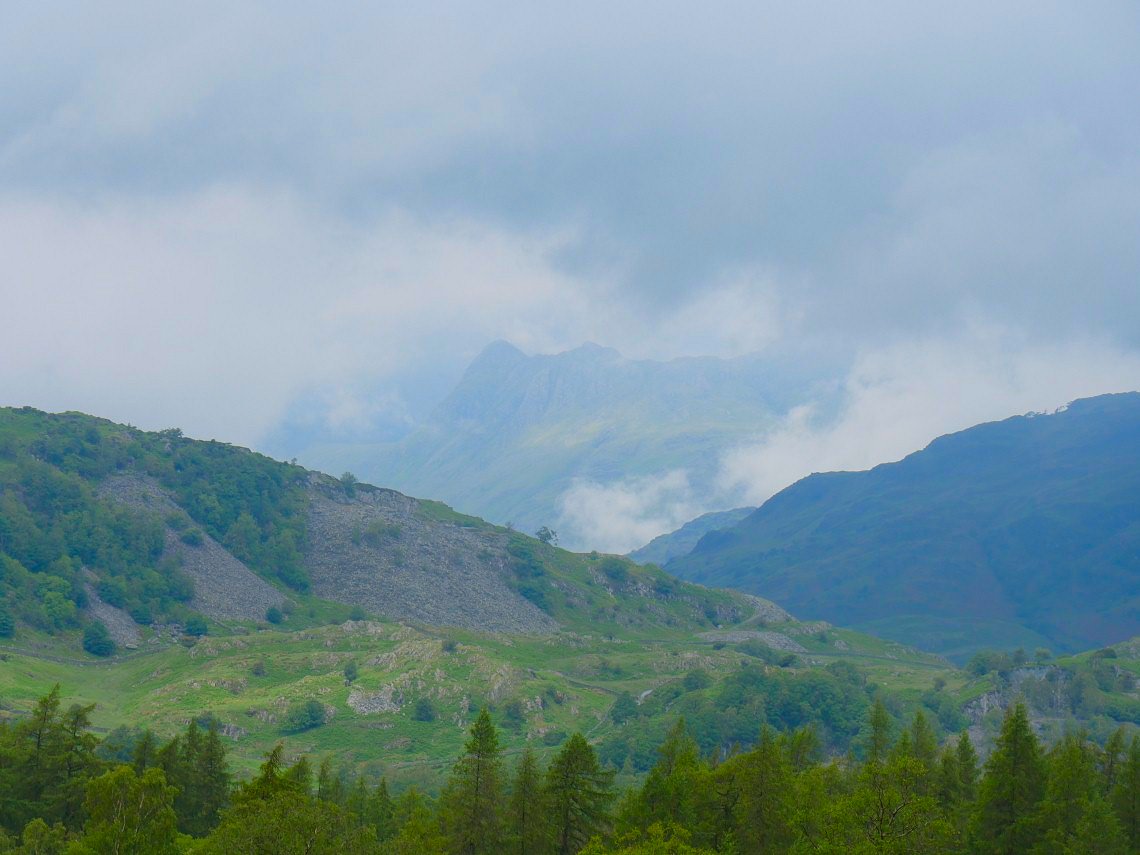 Thankfully though it was only a passing shower and from then on we had quite nice weather for a few hours. Pike O' Stickle is starting to reveal itself.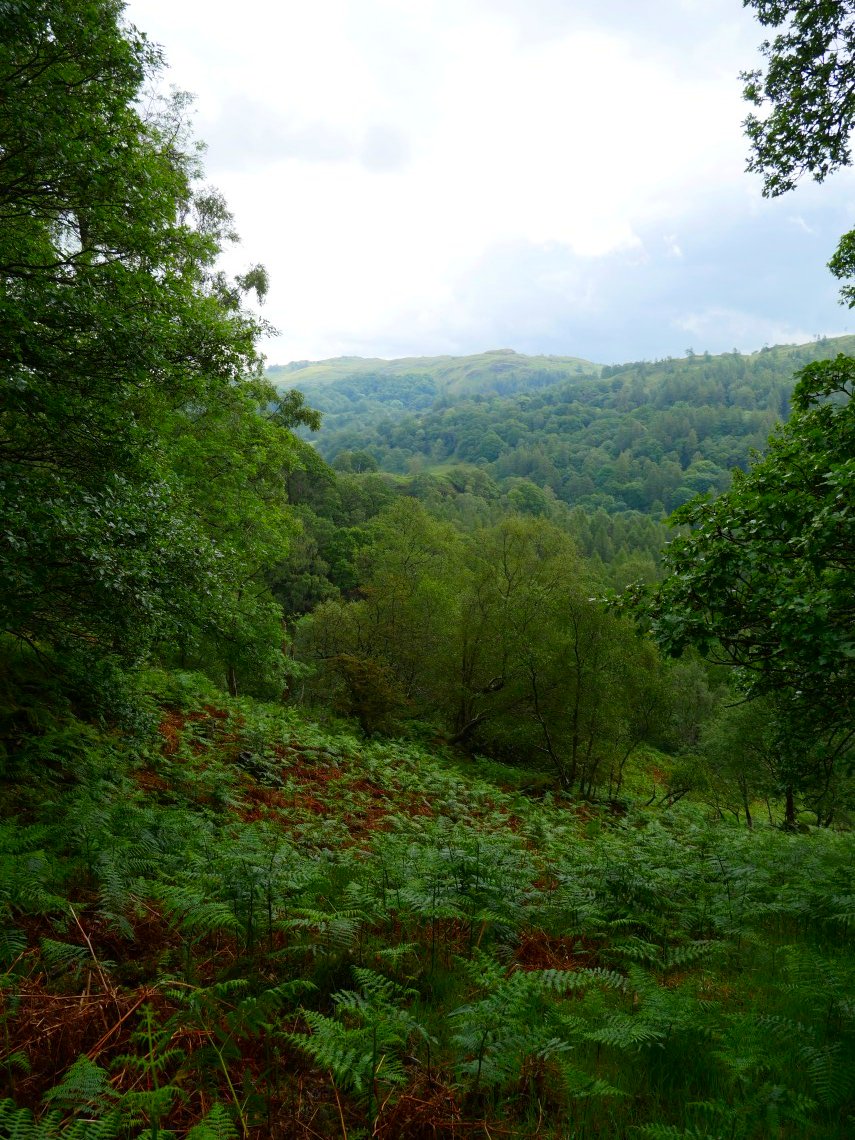 On the descent through Uskdale gap now and apart from a bit of dying bracken everywhere is very green.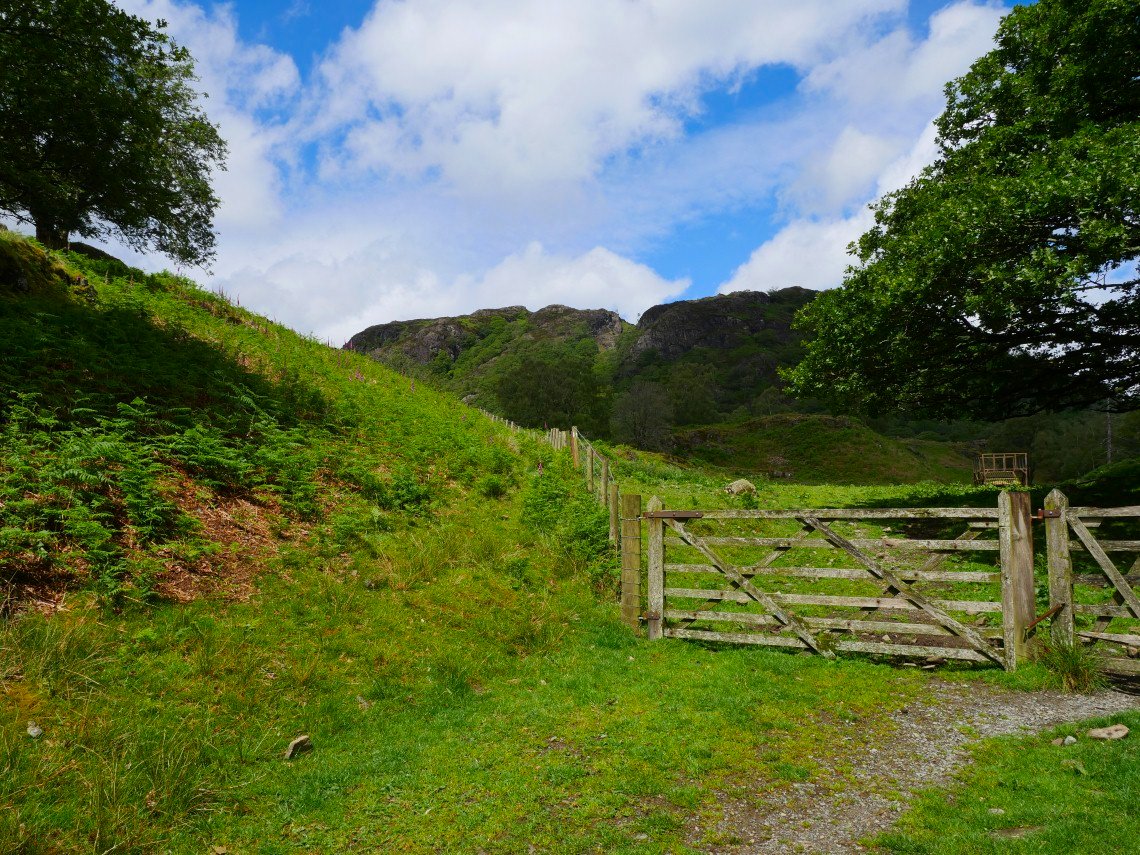 Blue skies and Holme Fell.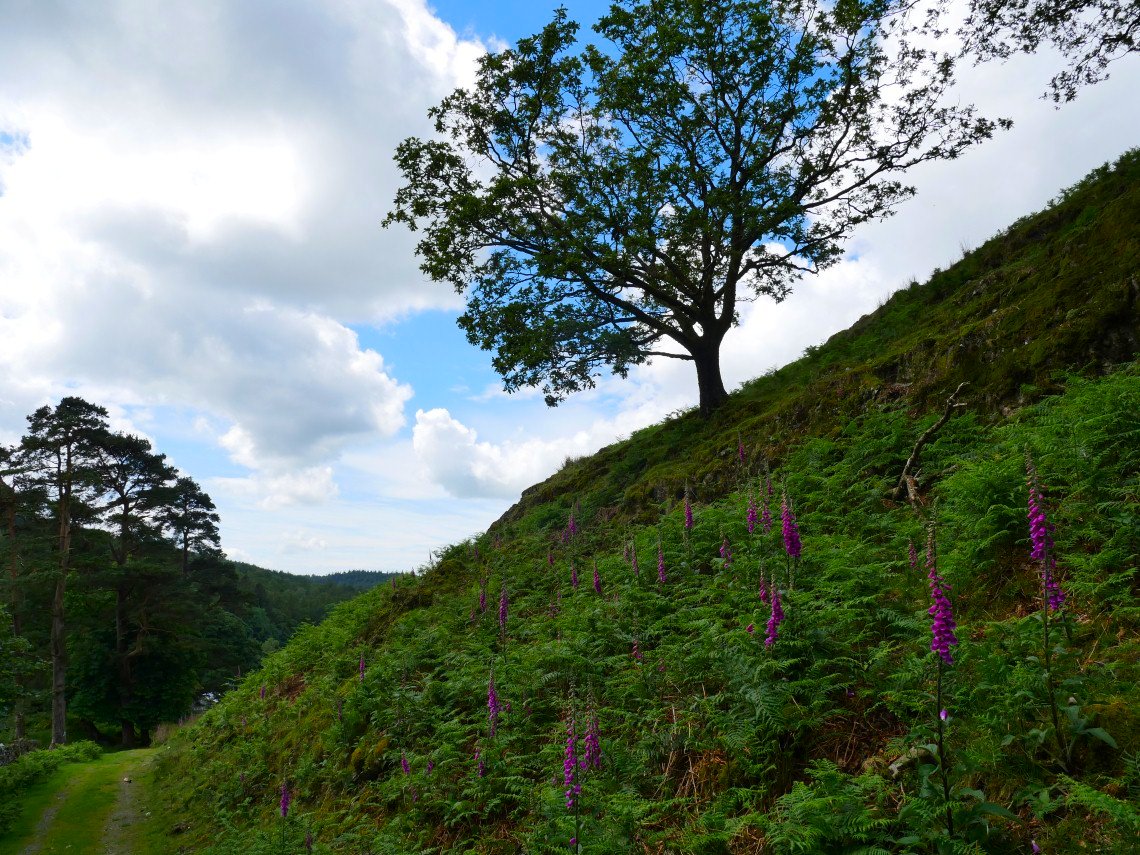 Colourful foxgloves by the path down to Yew Tree Farm.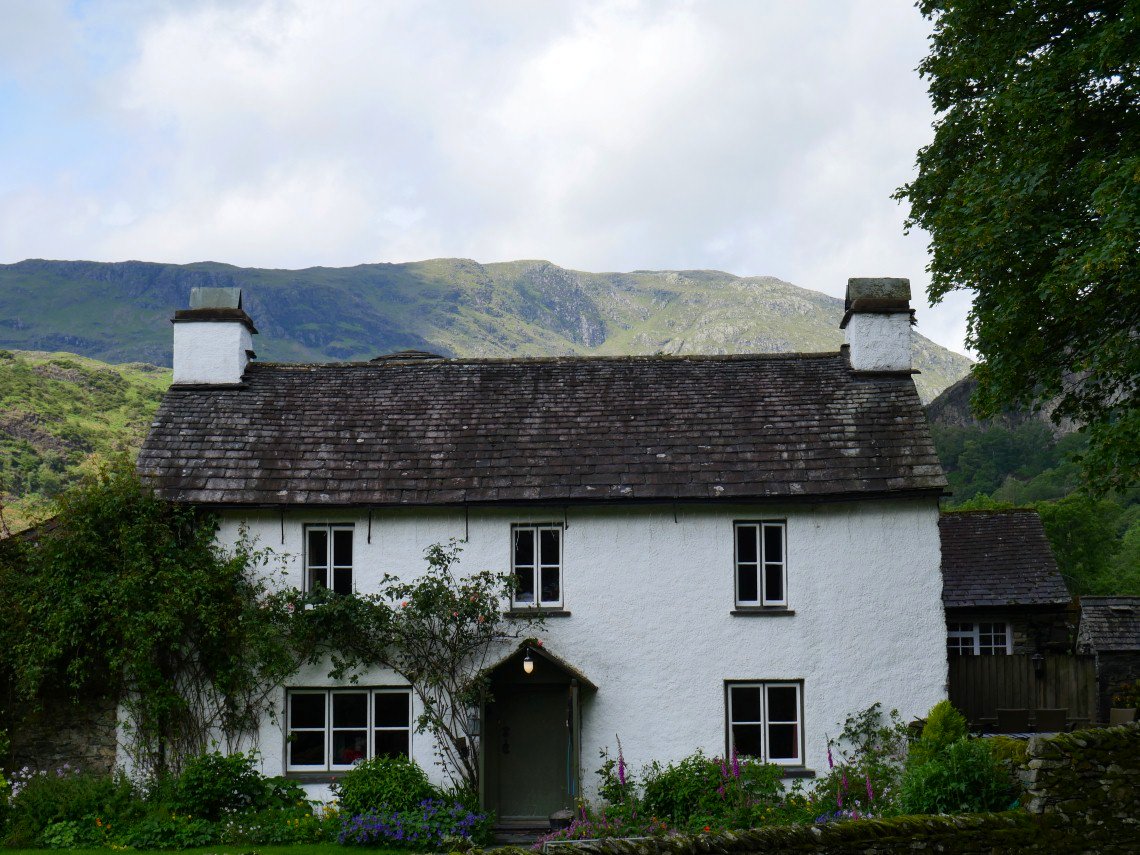 And here is Yew Tree Farm with Wetherlam in the background.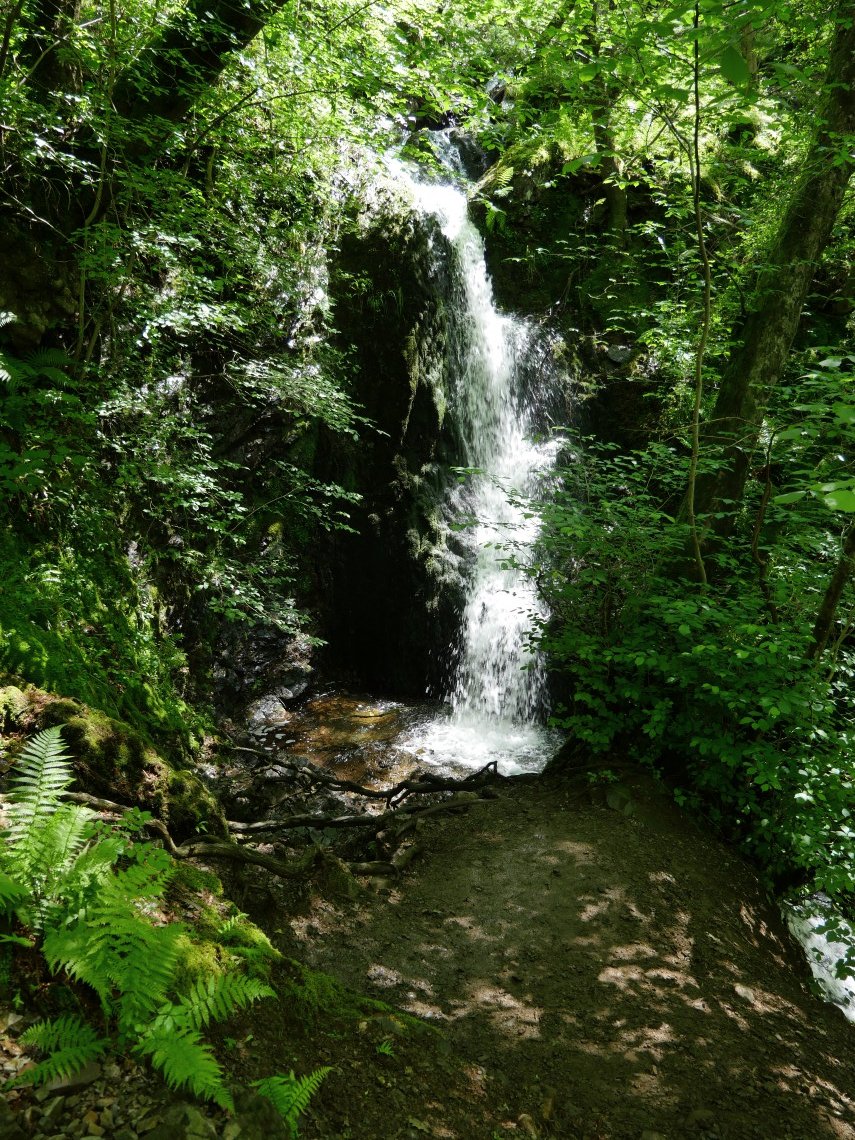 With all the wet weather recently it was no surprise to see the waterfalls in the outflow from Tarn Hows were in full flow.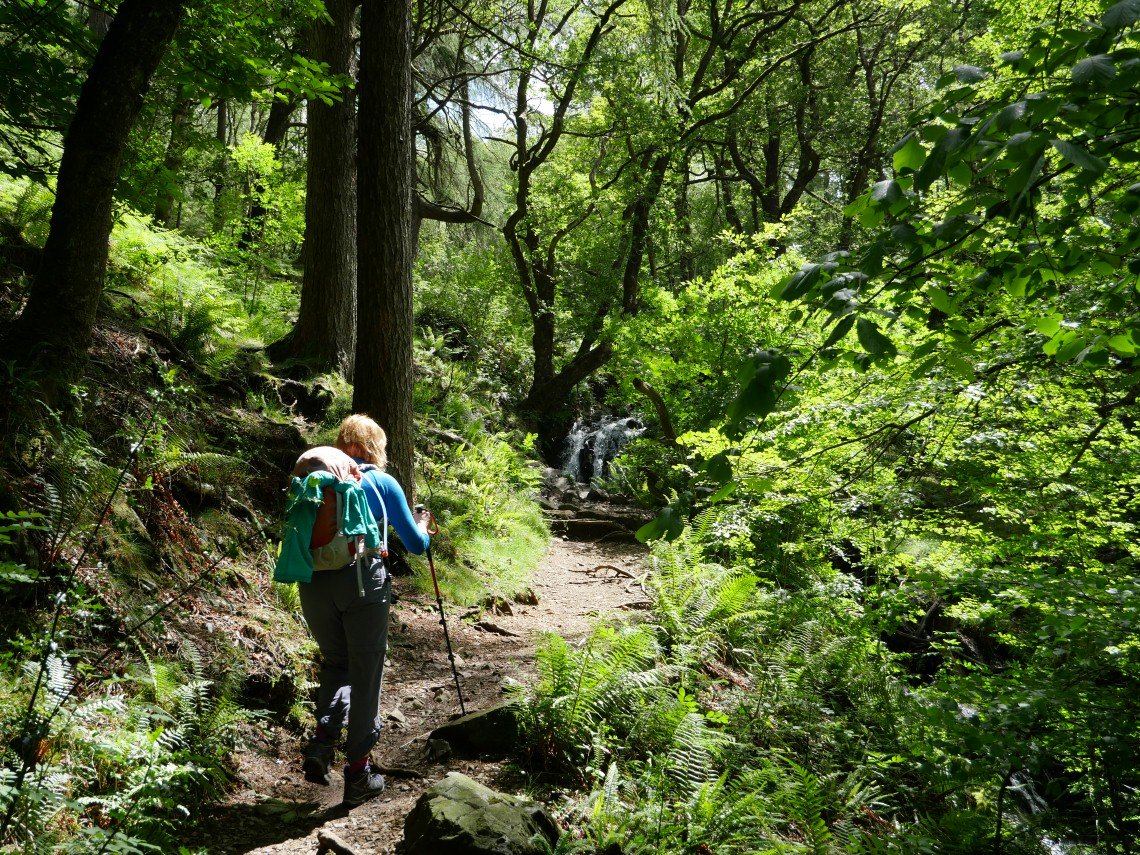 This is a lovely path which climbs up by the beck, especially today with dappled sunlight, shadow and bright water.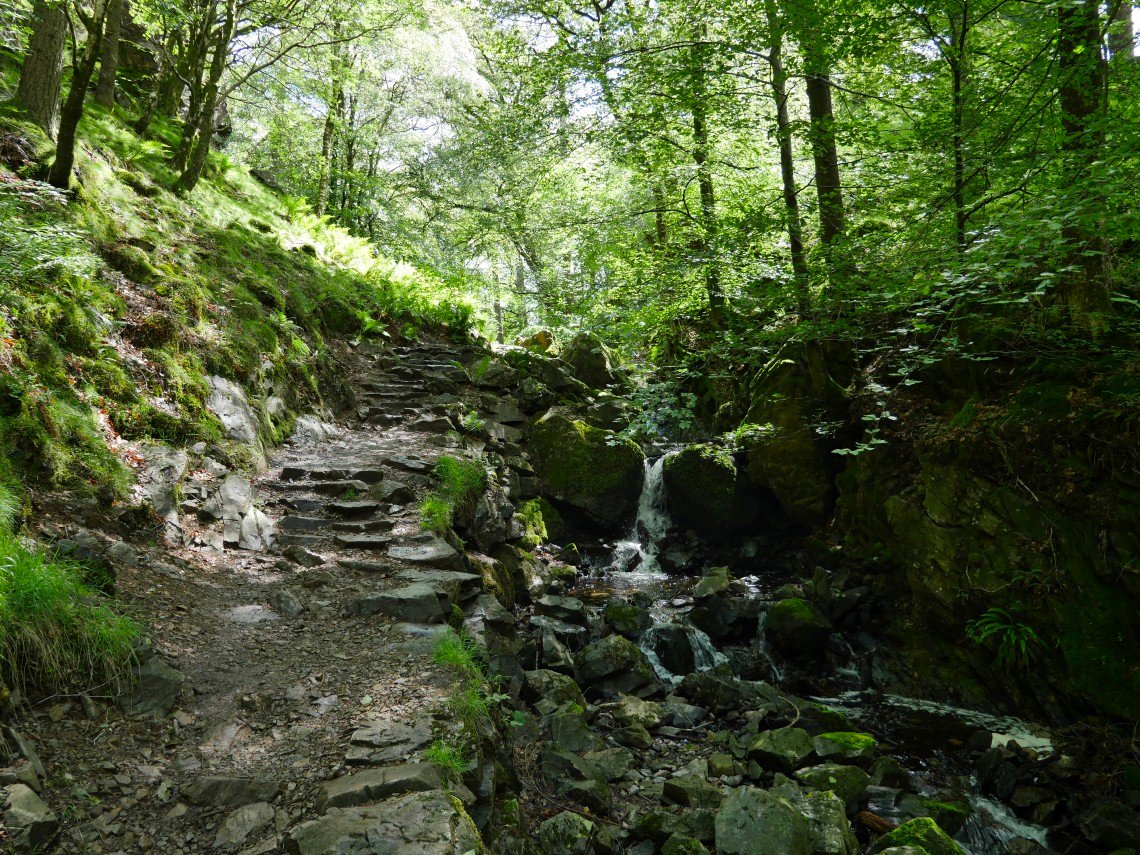 Nearing Tarn Hows.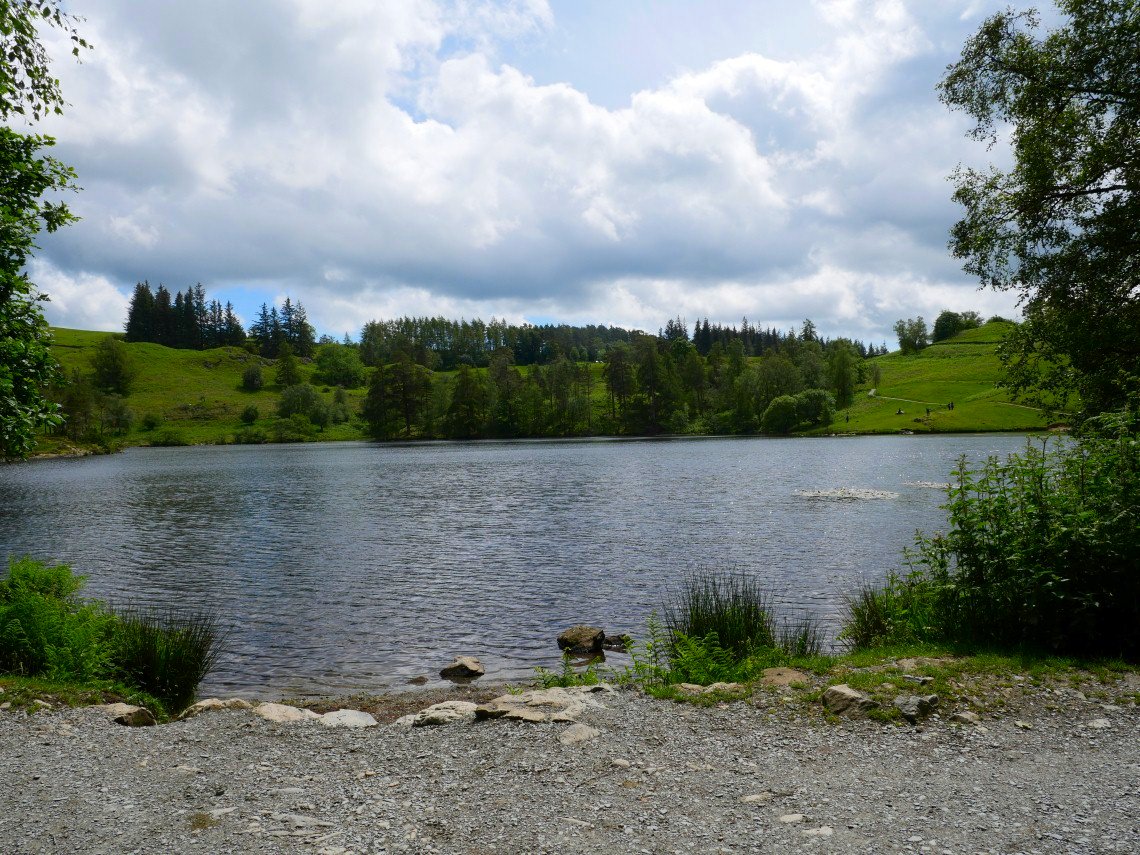 Sunny Tarn Hows.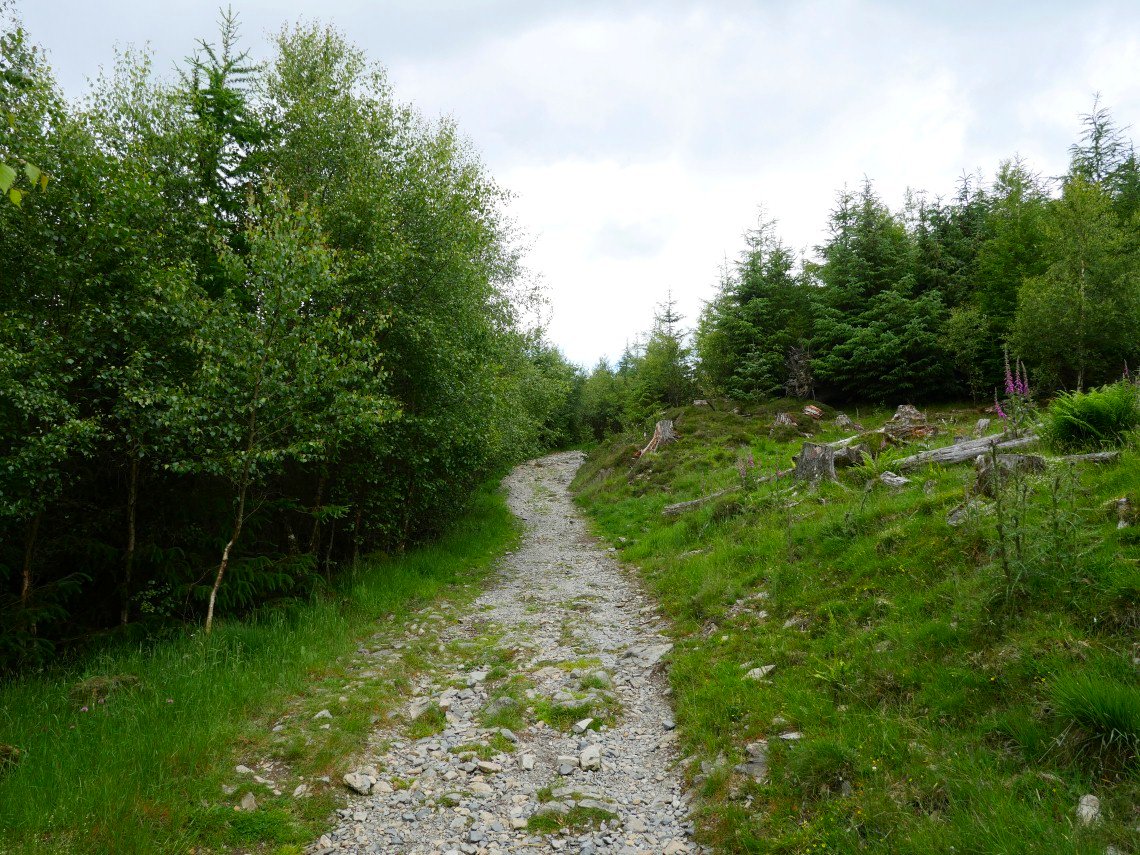 The trees seem to have had a growing spurt in the Iron Keld Plantation. I'm sure they were nowhere near this big when I last came this way in 2015.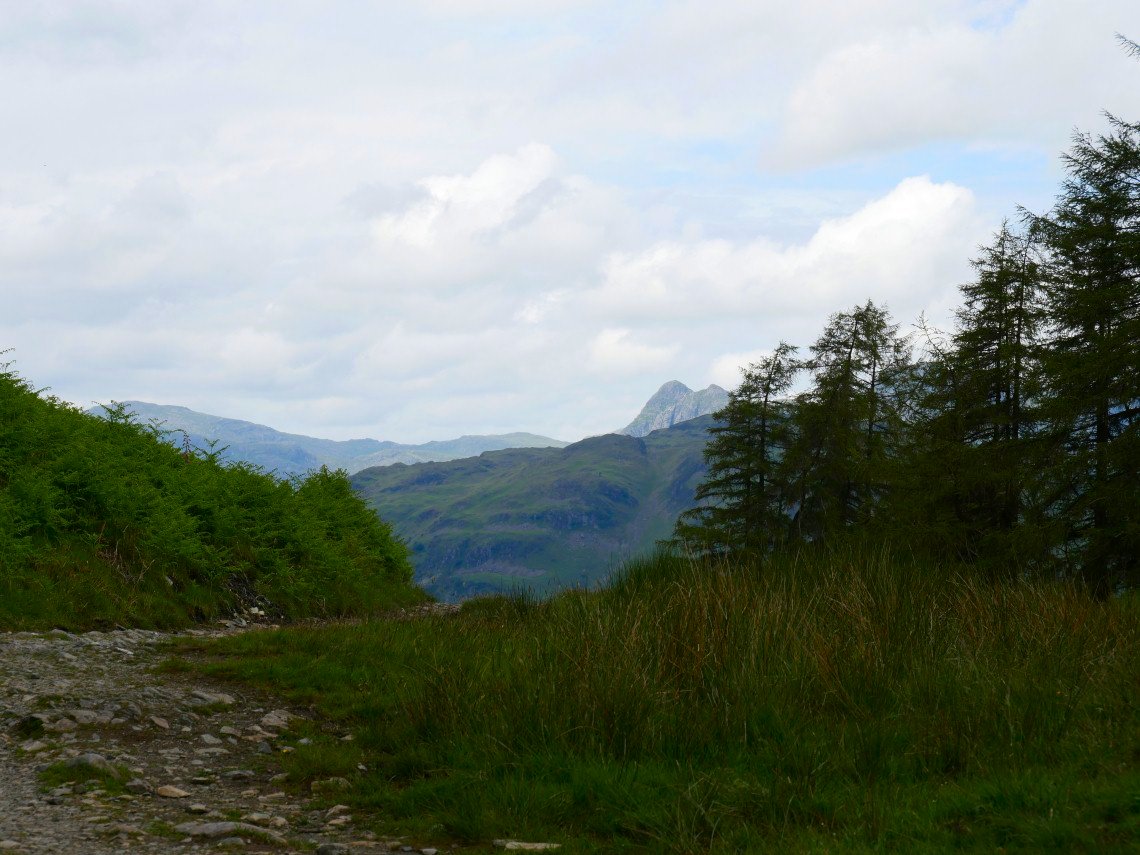 Out of the plantation now and Pike O' Stickle makes another appearance.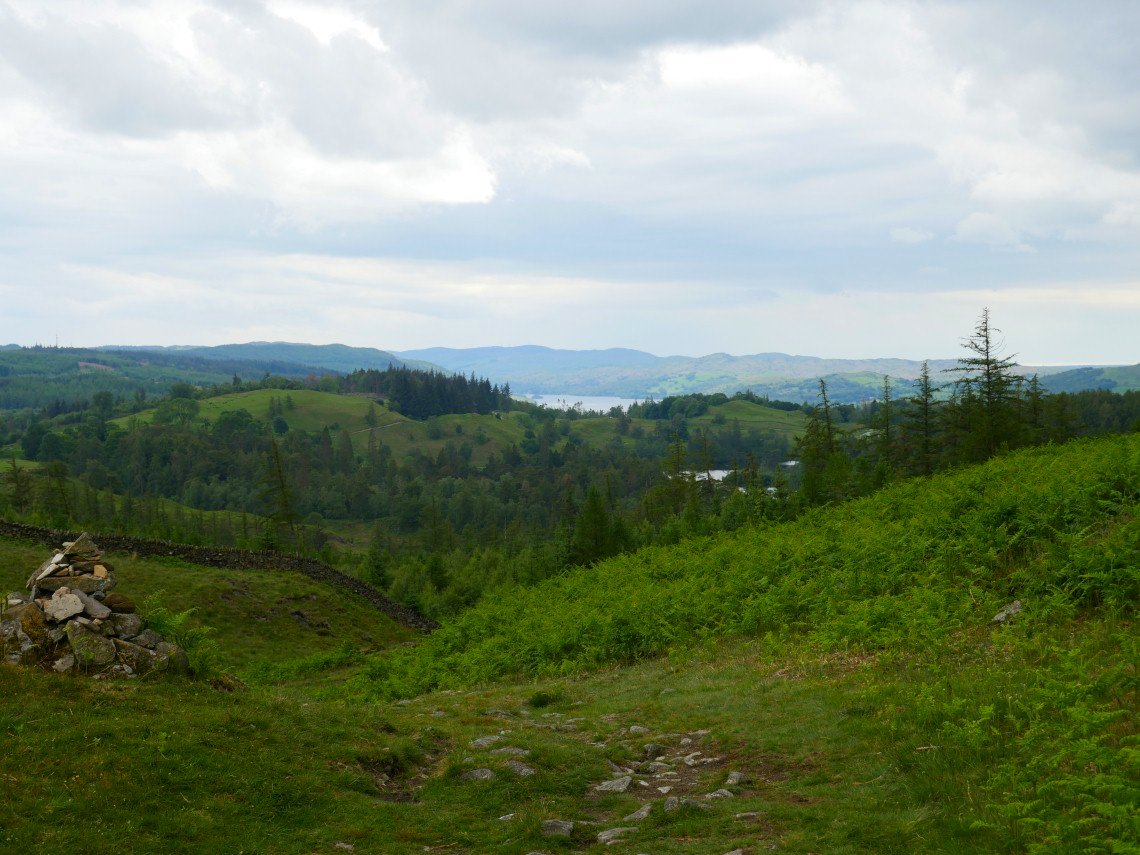 :Looking back over Tarn Hows to Coniston Water.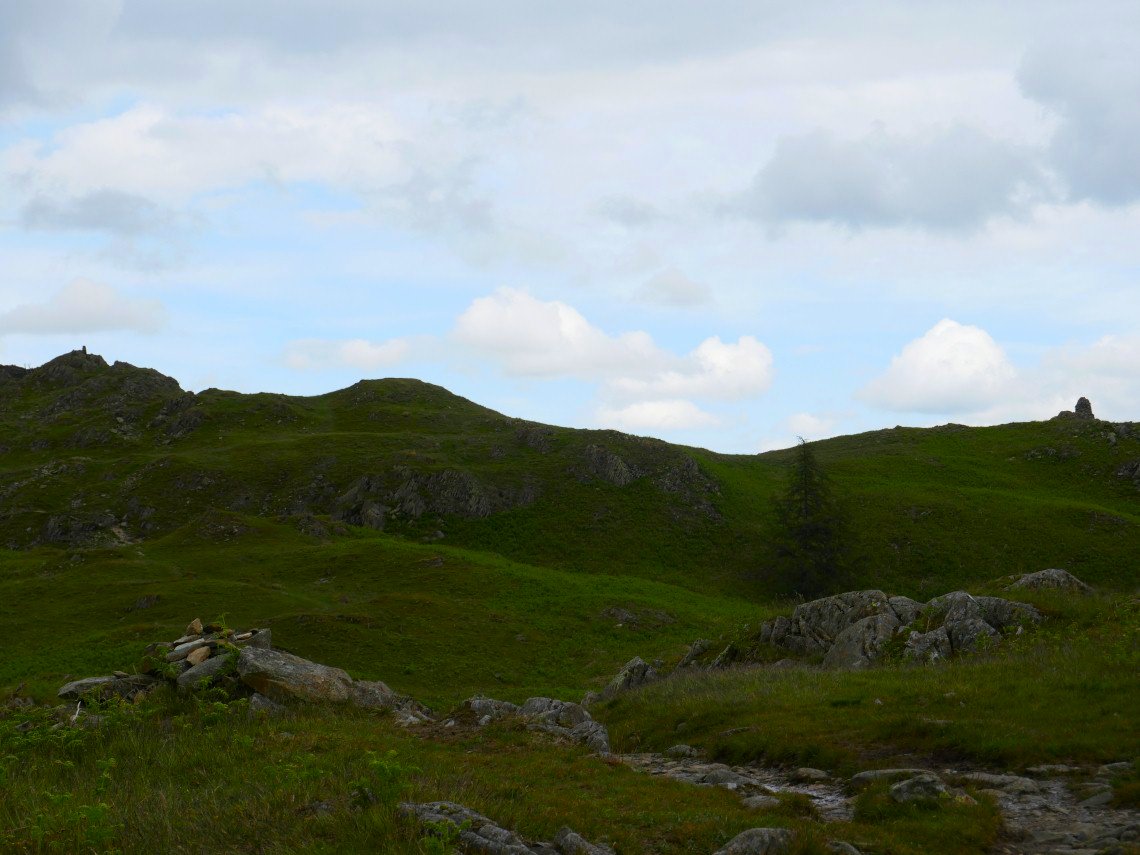 The main top of Black Crag on the left with the Windermere cairn on the right.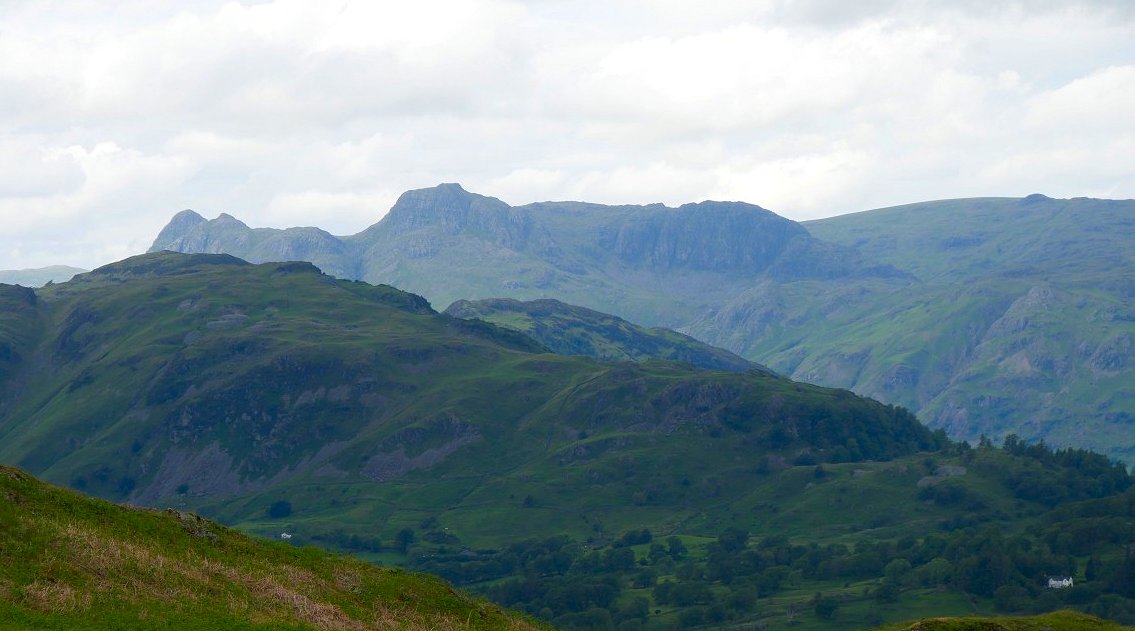 Lingmoor Fell with the full complement of Langdale Pikes beyond.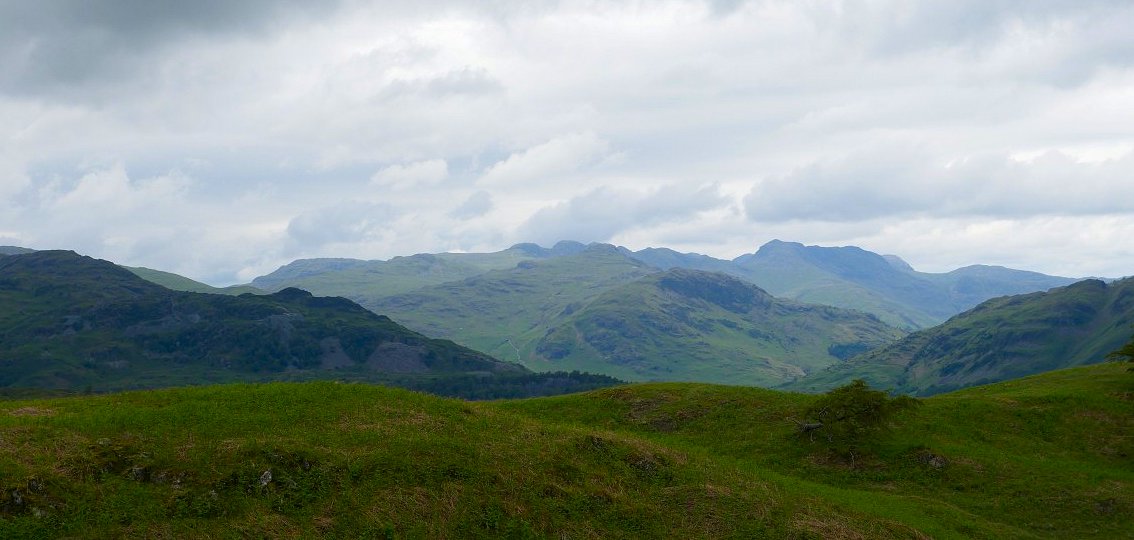 And over to the left are Bowfell and Crinkle Crags.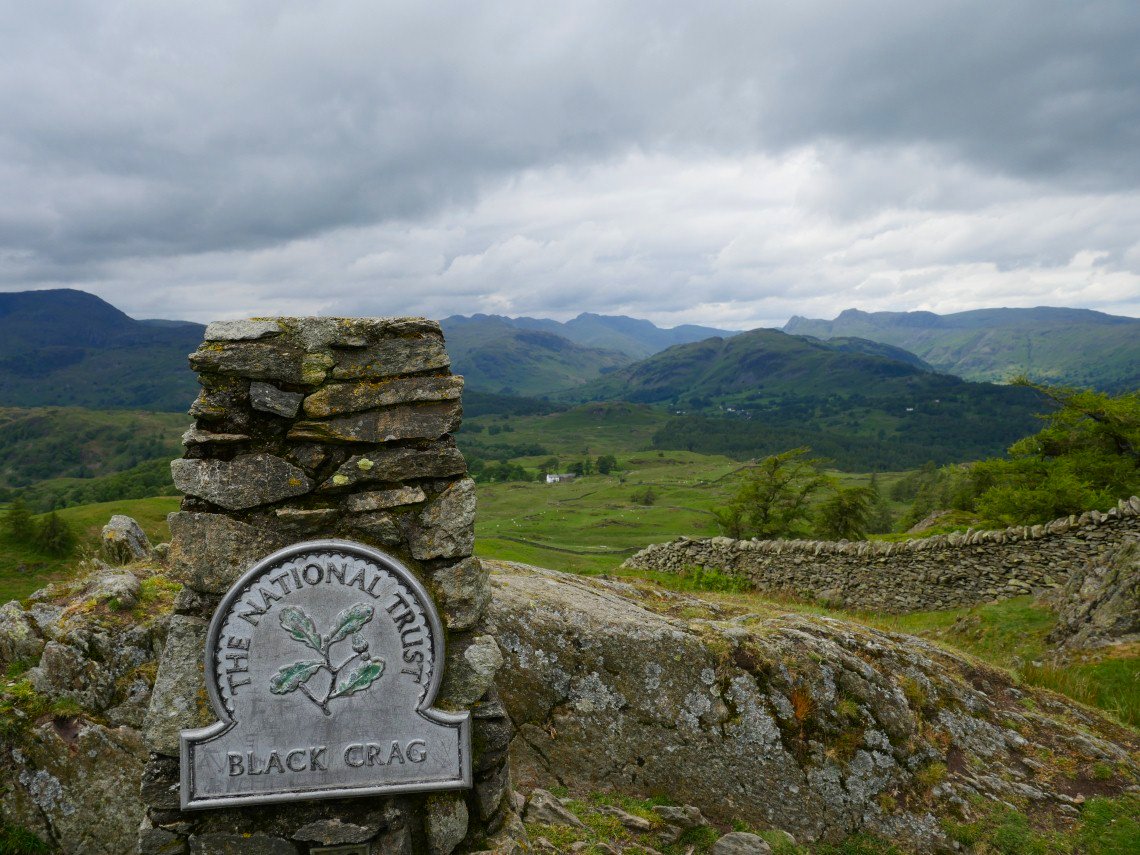 And all together in a wider shot from the top.
Windermere, Ambleside and the fells of the Fairfield Horseshoe behind.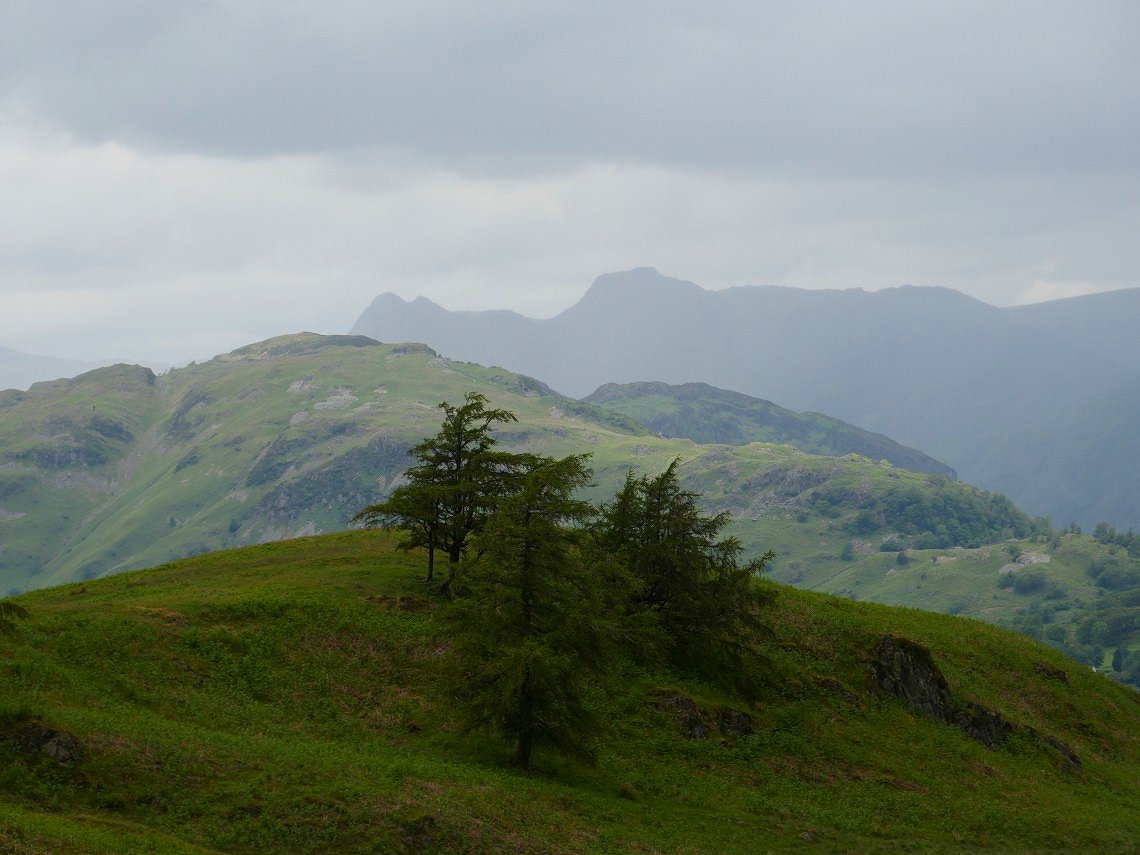 The sunshine has gone now and the Langdale Pikes are slowly disappearing into the cloud.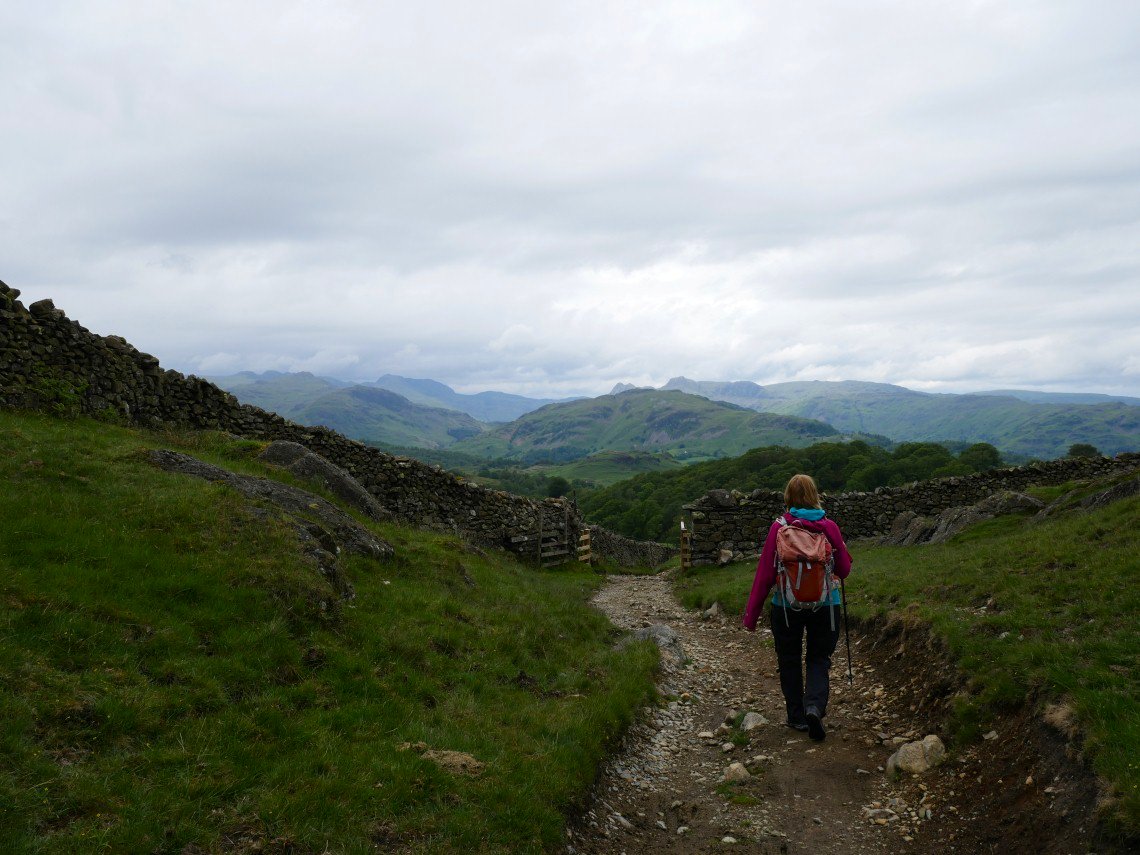 And for the last mile back to the car the rain returned.