WWW.KARLSWALKS.CO.UK
PICTURES AND TRIP REPORTS FROM MY WALKS IN THE ENGLISH LAKE DISTRICT
---
E-mail - karl@karlswalks.co.uk
Harter Fell and the river Duddon
7th April 2019
Route. Birk's Bridge - Birks - Mart Fell - Maiden Castle - Harter Fell - Grassguards - Fickle Steps - Troutal - Birk's Bridge ( about 5.5 miles 1900ft ascent)
Back to the forestry commission car park by the Duddon today for a walk over Harter fell. The day was quite mild but the cloud was quite low in the morning but lifting to become a lovely afternoon..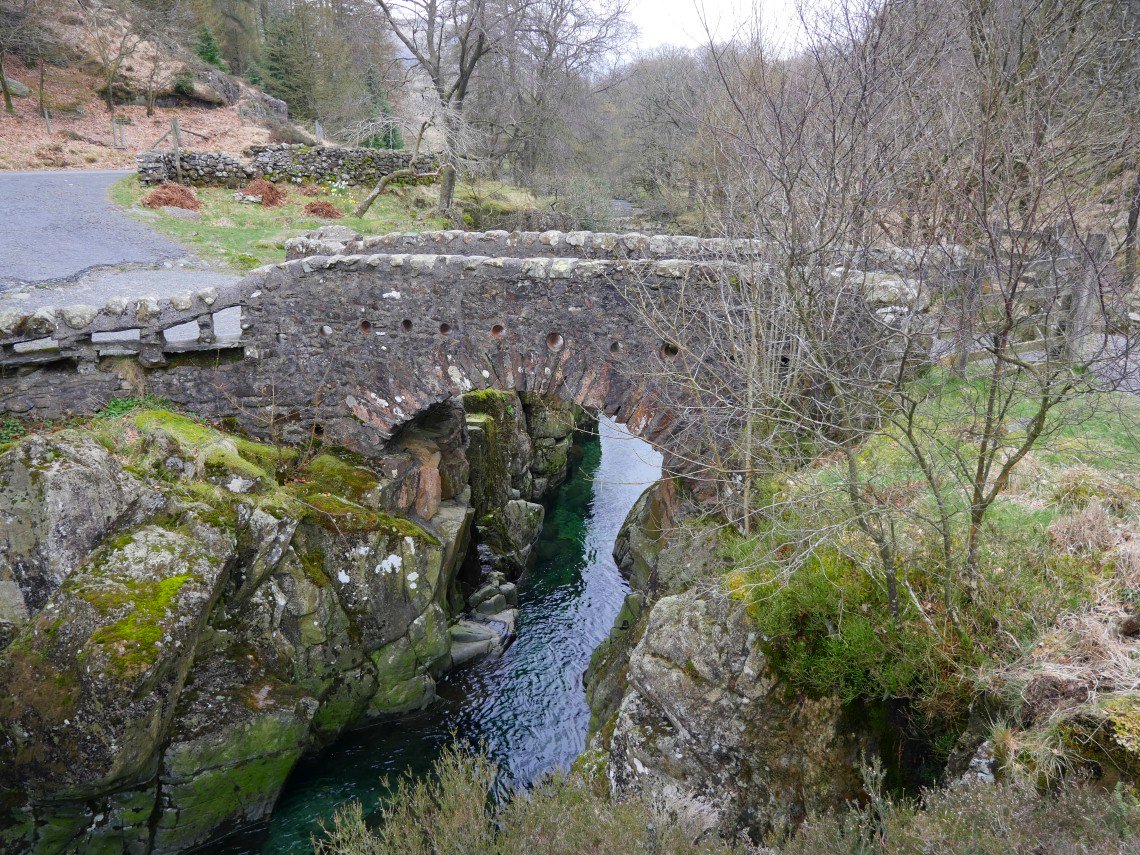 Birk's bridge on the way to Birks.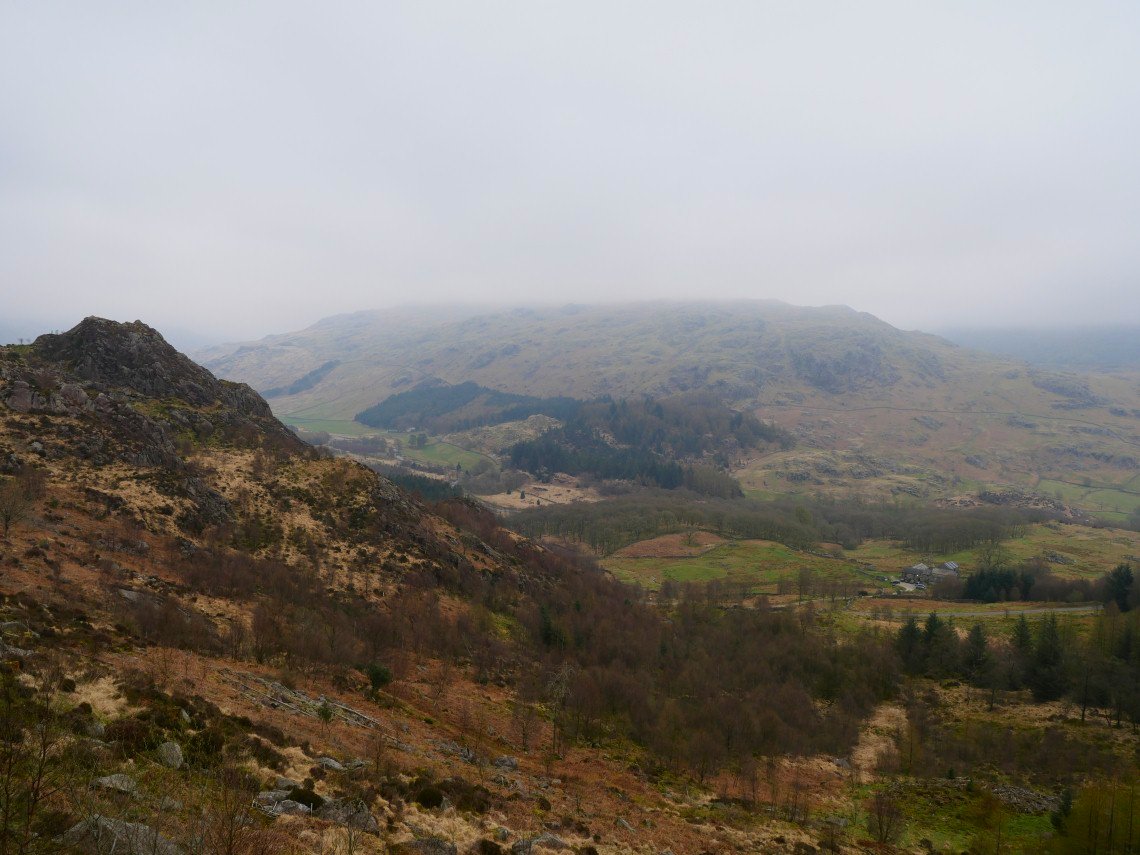 And looking down to Birks from the steep climb up Mart Crag. As you can see the cloud is fairly extensive over Grey Friar.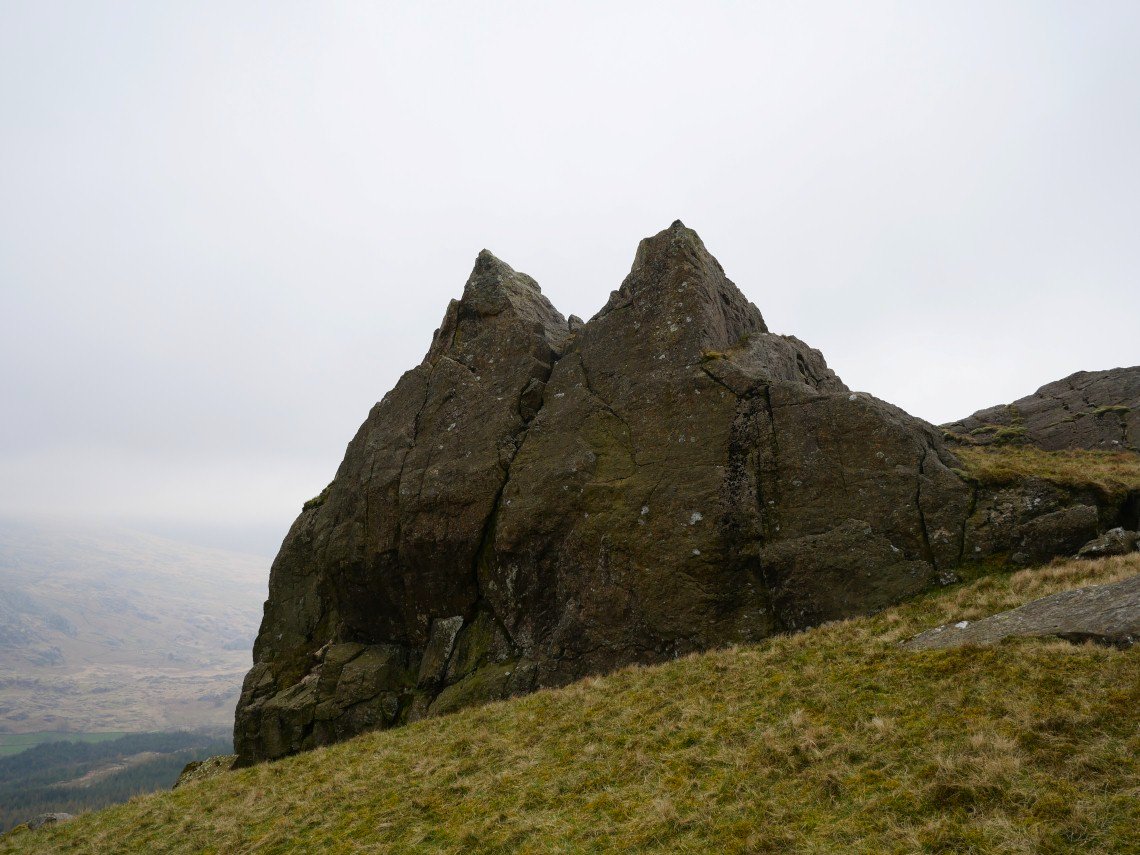 Maiden Castle. I have absolutely no idea why it's called this ;-)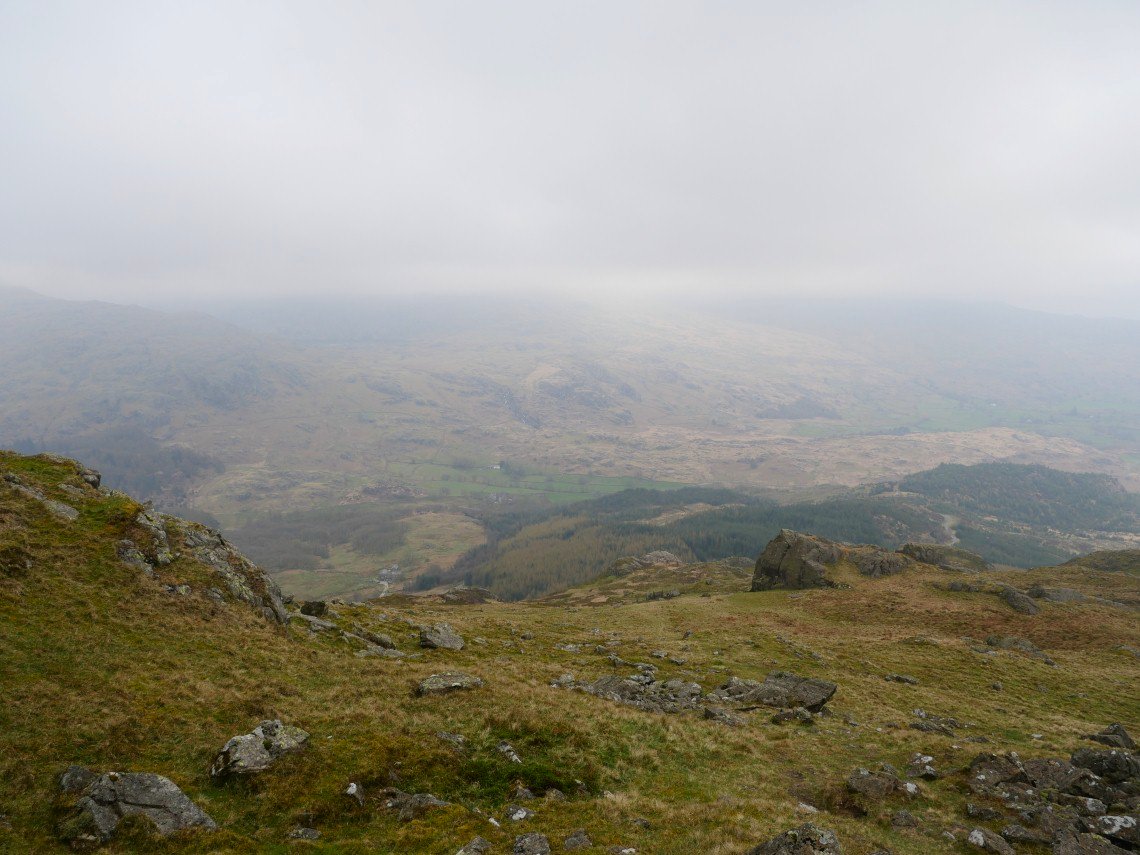 Nearing the top of Harter fell..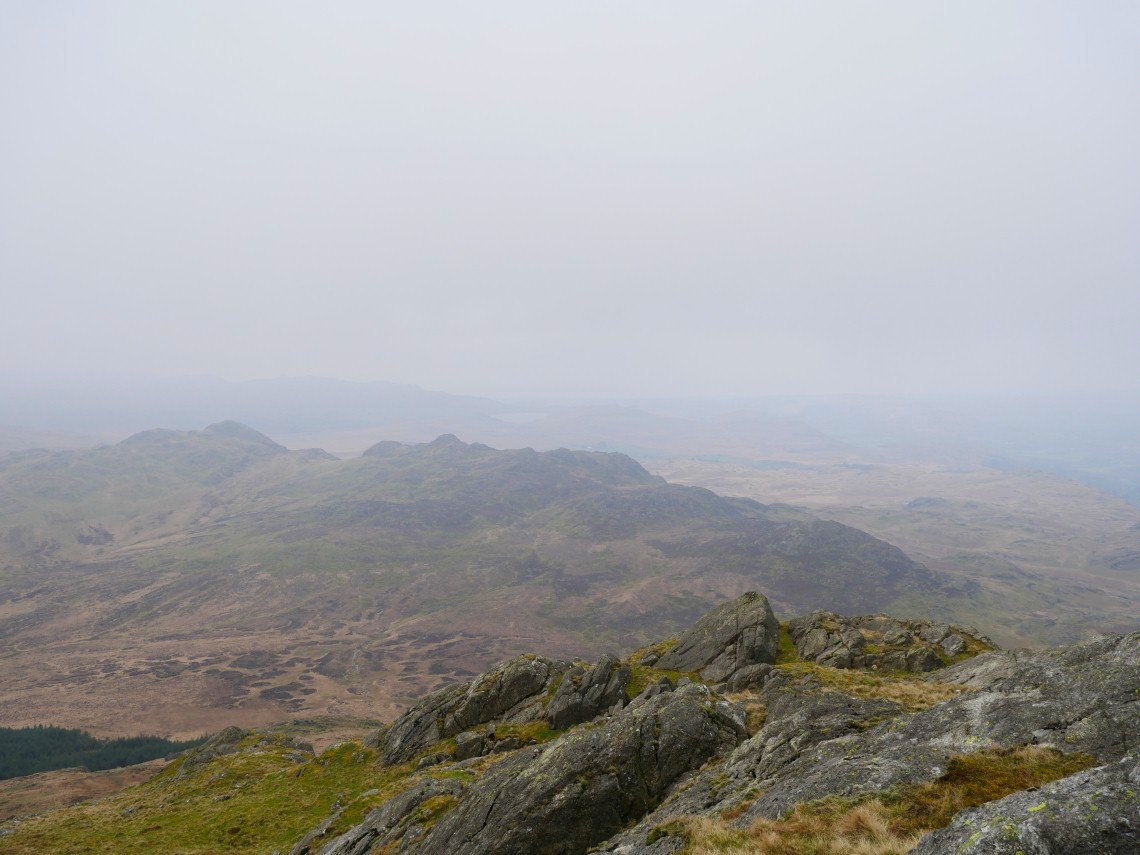 The Green Crag group of fells appear with Devoke Water just about visible in the distance.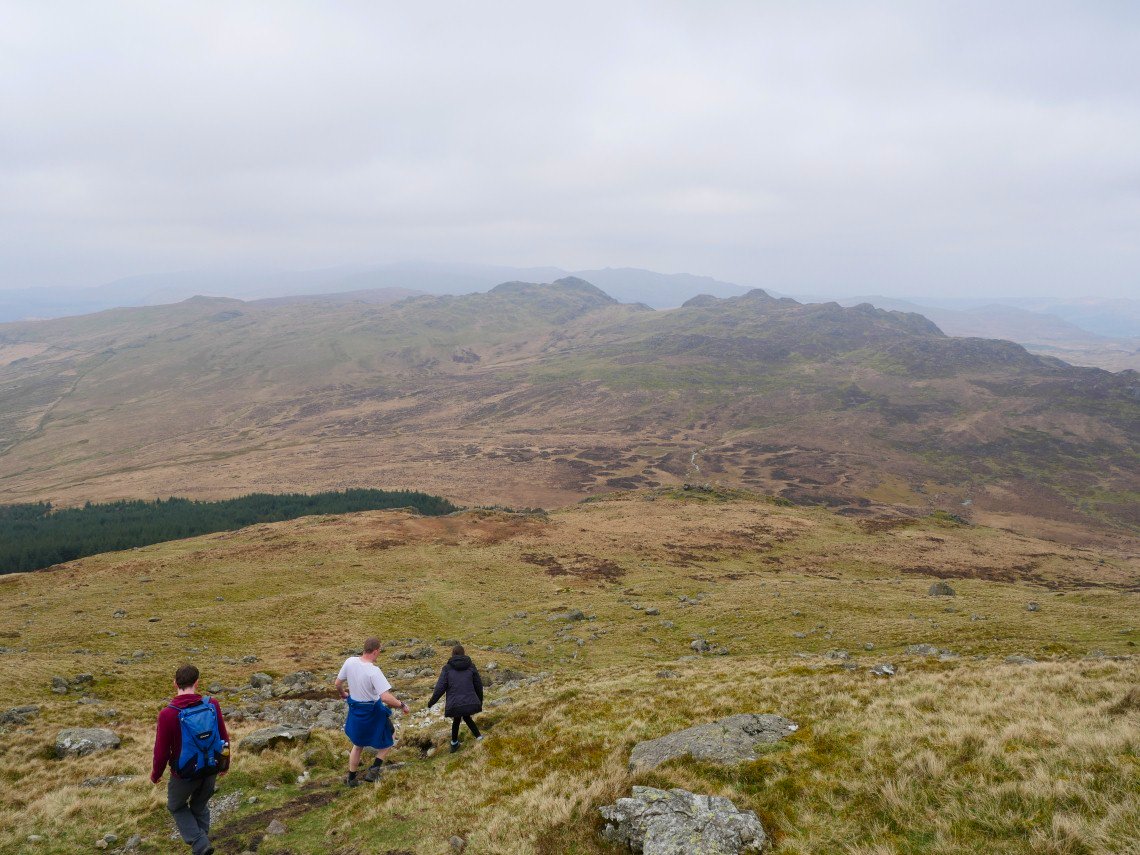 As Sue was on babysitting duty David, Robert and Emily kept me company today. Here we are descending to the right hand end of the trees to join the Dunnerdale to Eskdale bridleway..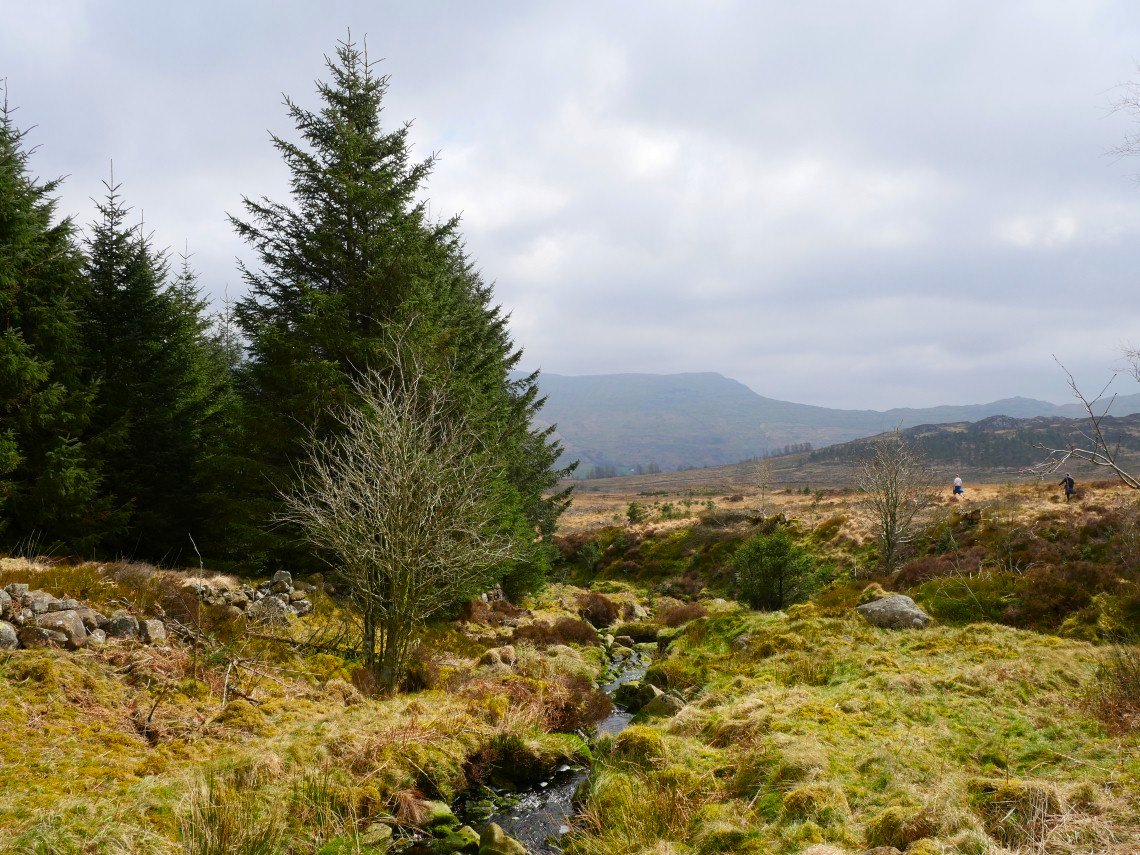 The sun has come out as we reach Grassguards Gill. The Walna Scar/White Pike ridge is the high ground in the distance.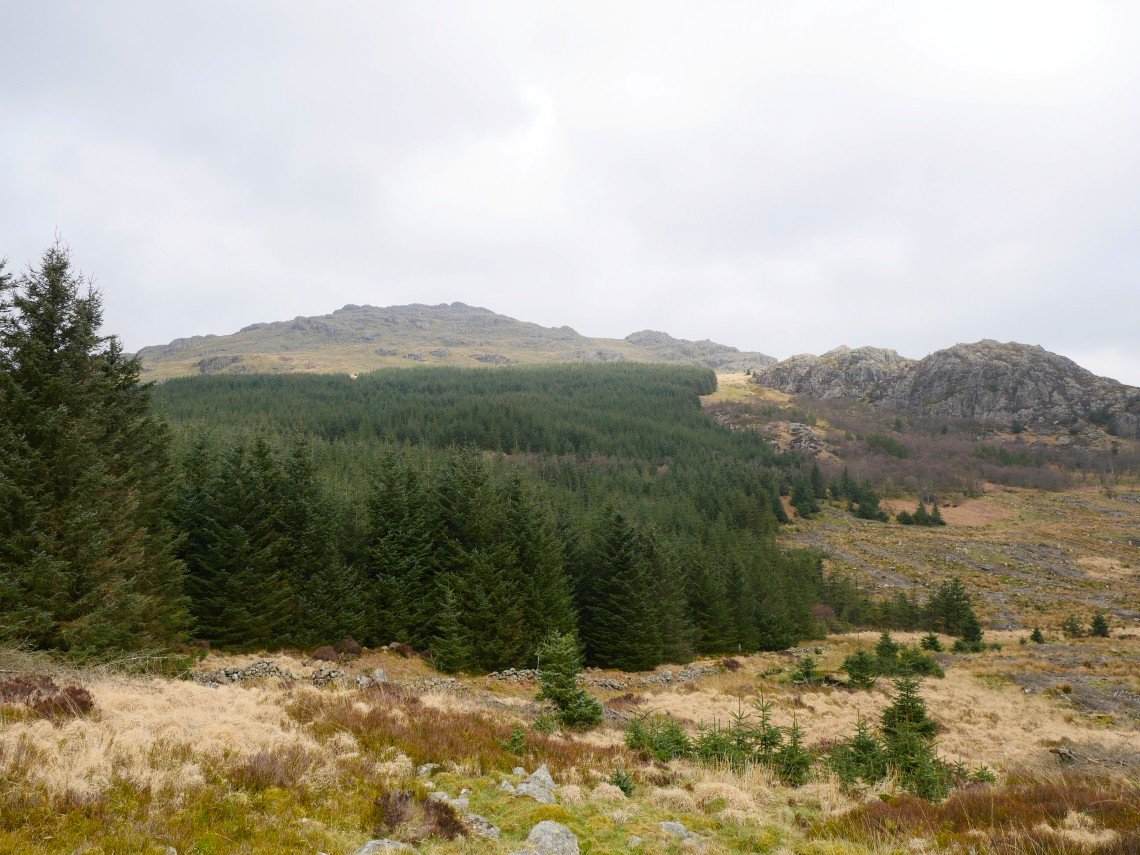 Harter Fell is now clear.
.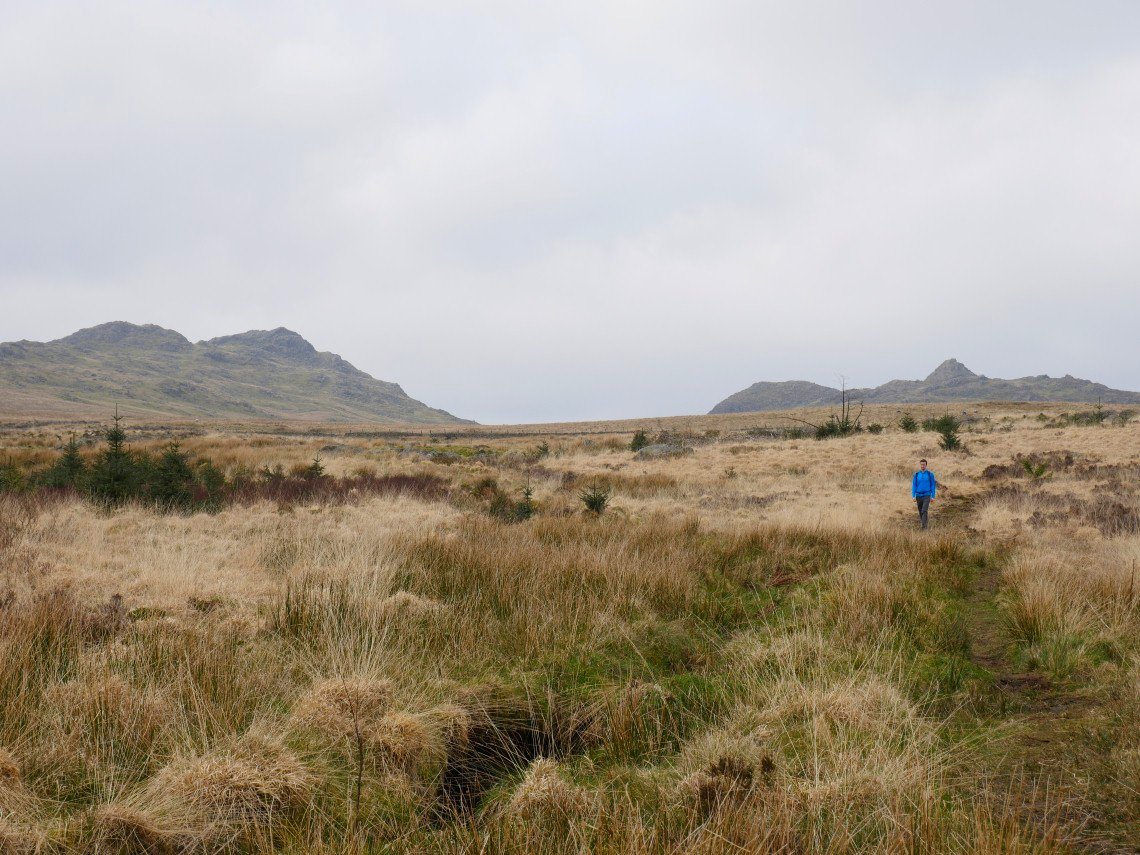 Looking back to Green Crag on the left and the Crook Crag/Great Whinscale group of fells on the right. The path by the Gill skirts the edge of the awful boggy morass between Green Crag and Harter Fell.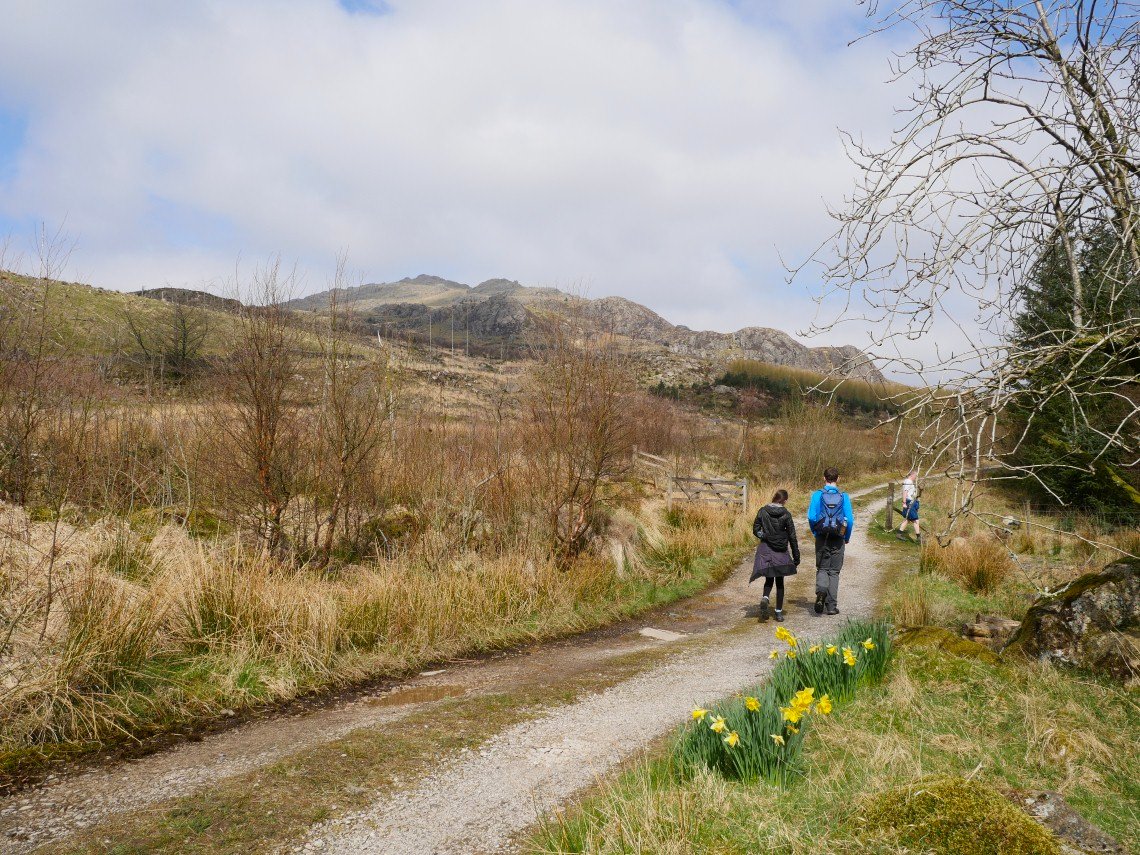 A lovely afternoon now as we take the right turn down through the trees to the river Duddon.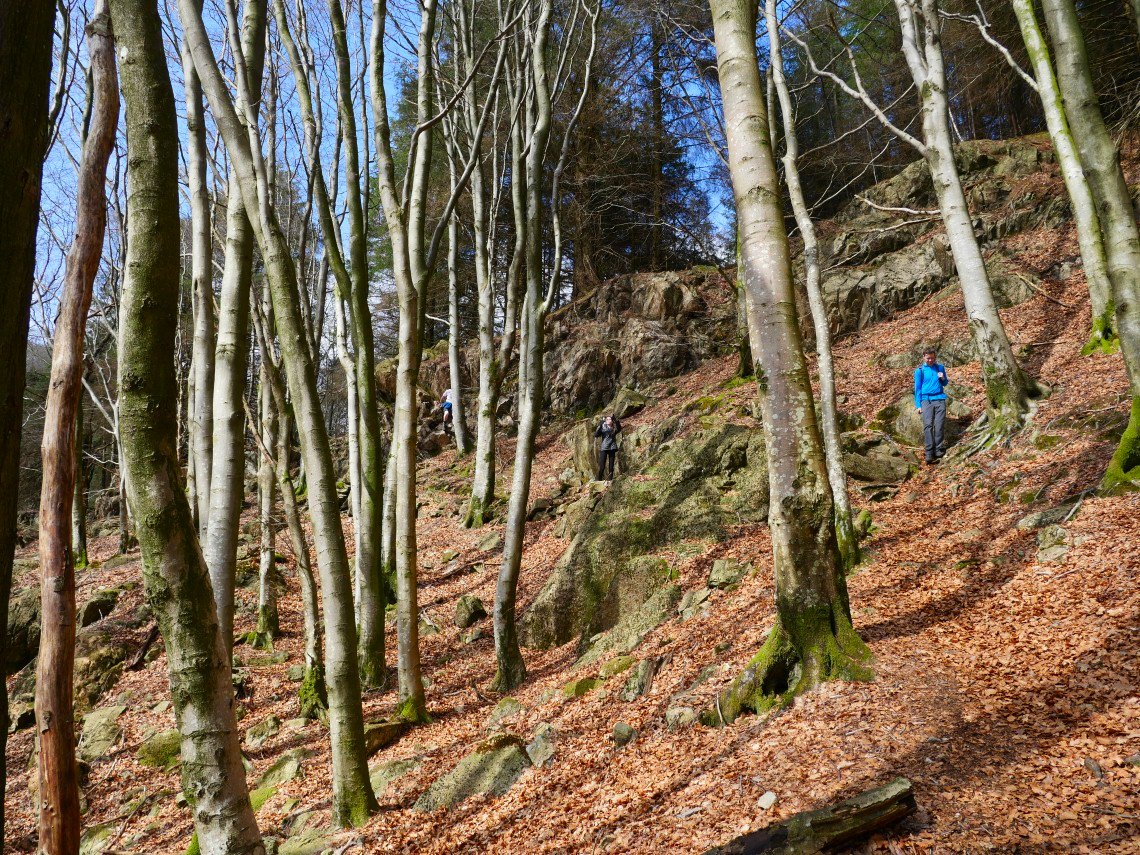 It's not a very long path but every step is wonderful as it drops around Fickle Crag and down through the trees. ( especially in the warm sunshine ).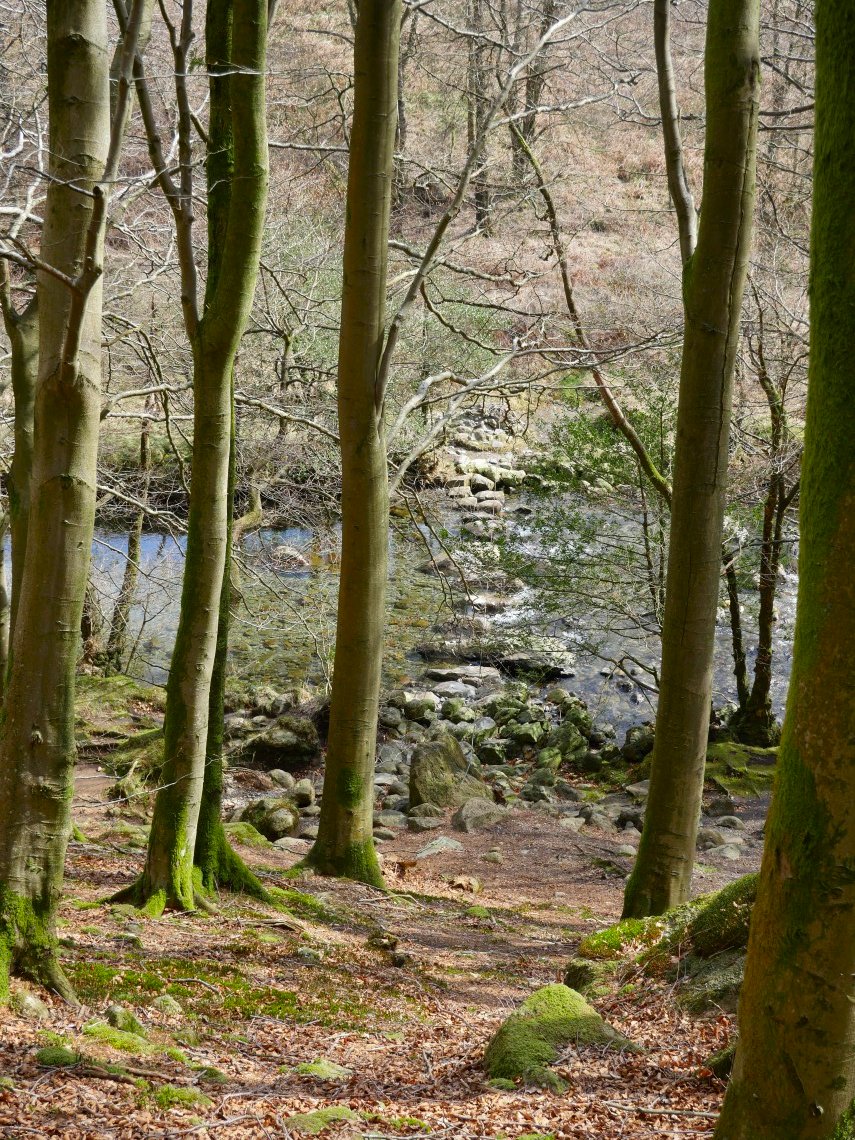 Fickle steps are where the path meets the Duddon.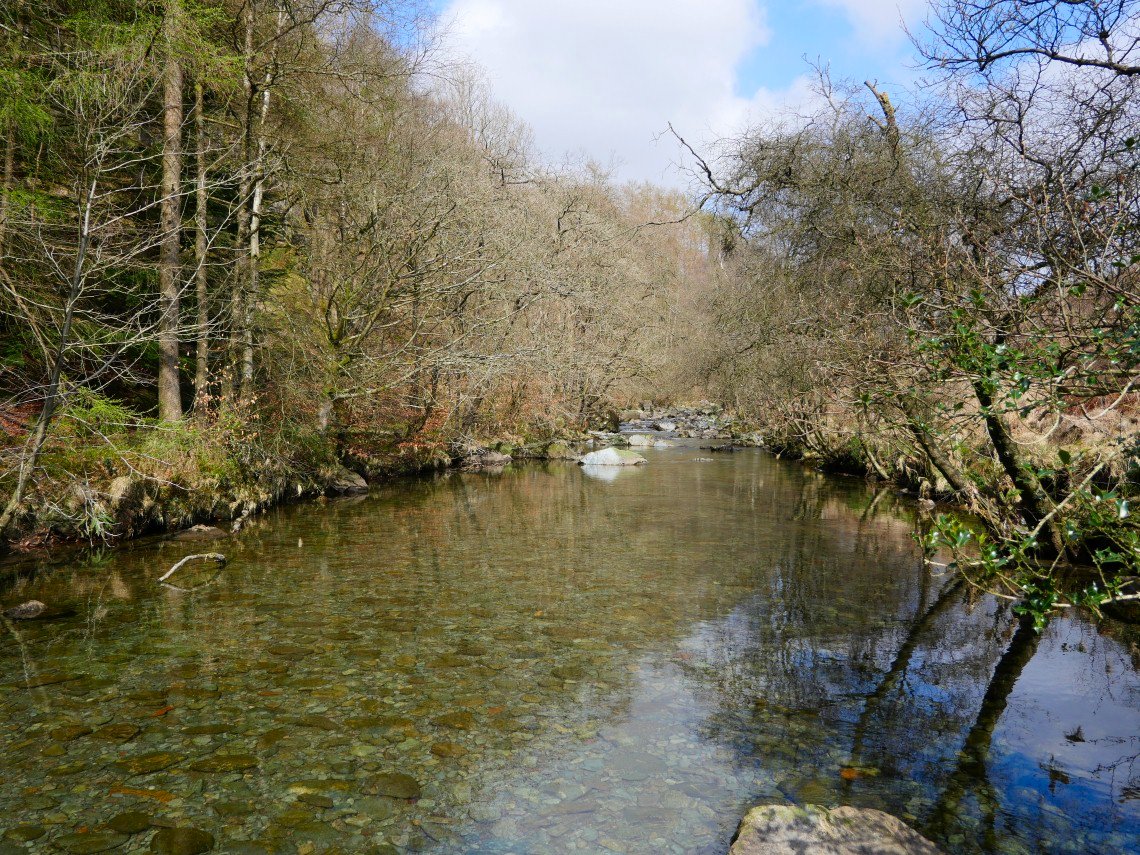 Looking upstream from the steps....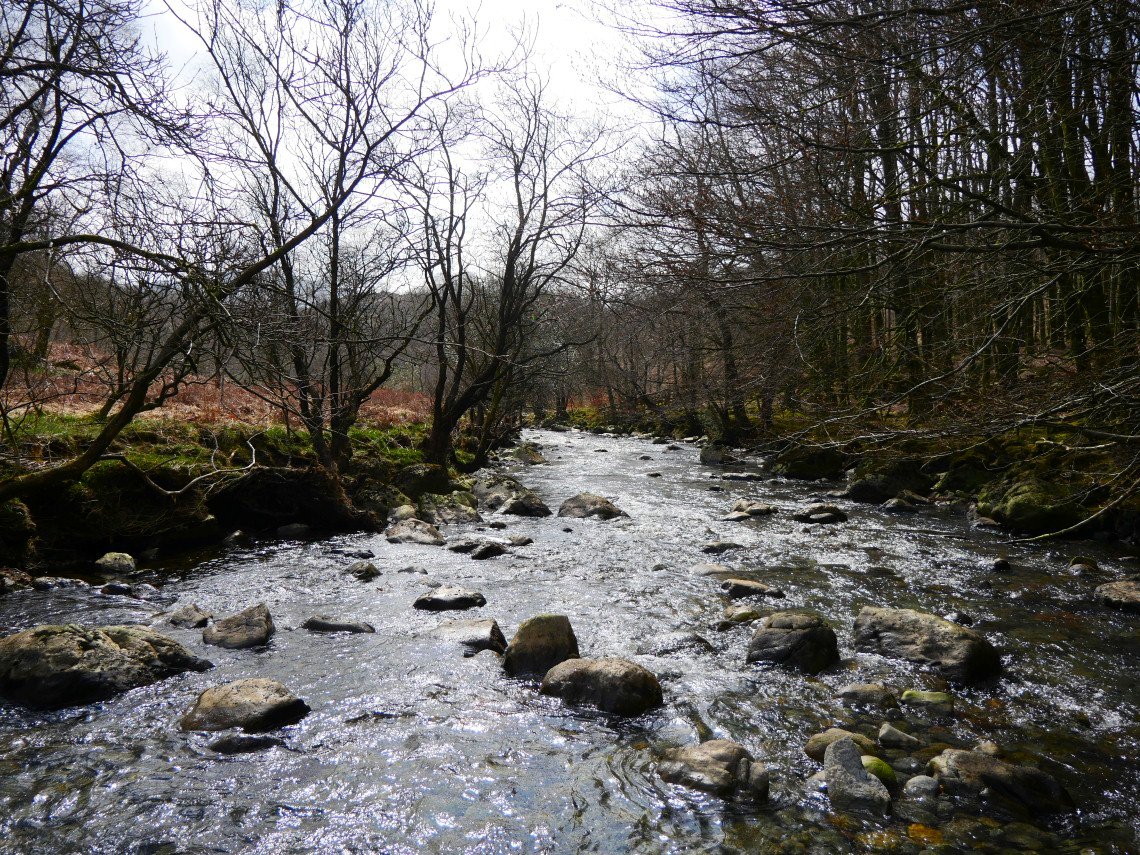 and looking downstream.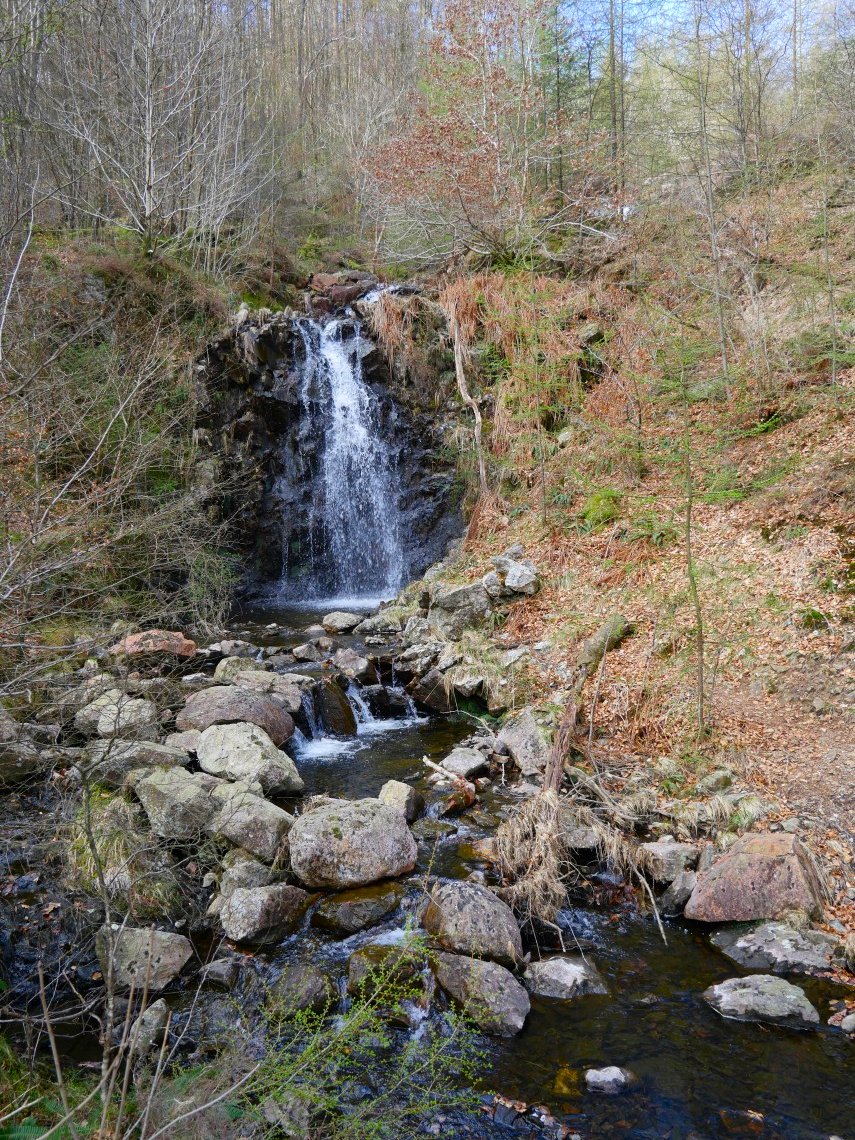 The famous ( well in our house anyway ) "Timotei" waterfall passed as we walk upstream.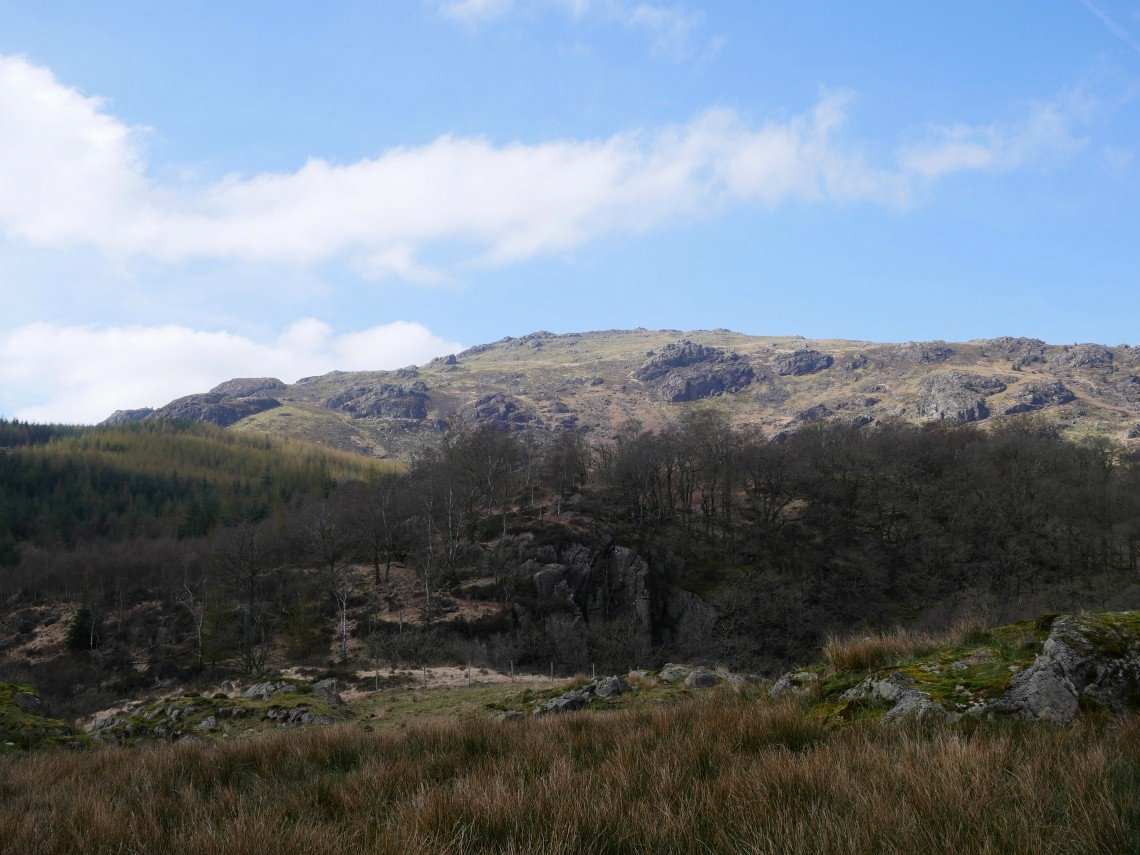 I wanted to walk this route to see how the path had recovered after the logging which had taken place a few years ago. Before the logging there was a lovely path by the river through the trees but when we came this way in 2013 logging had destroyed the line of the path and I'm glad to say that the route although not as good as it used to be is now quite passable.This is looking up to Harter from near the footbridge at Troutal.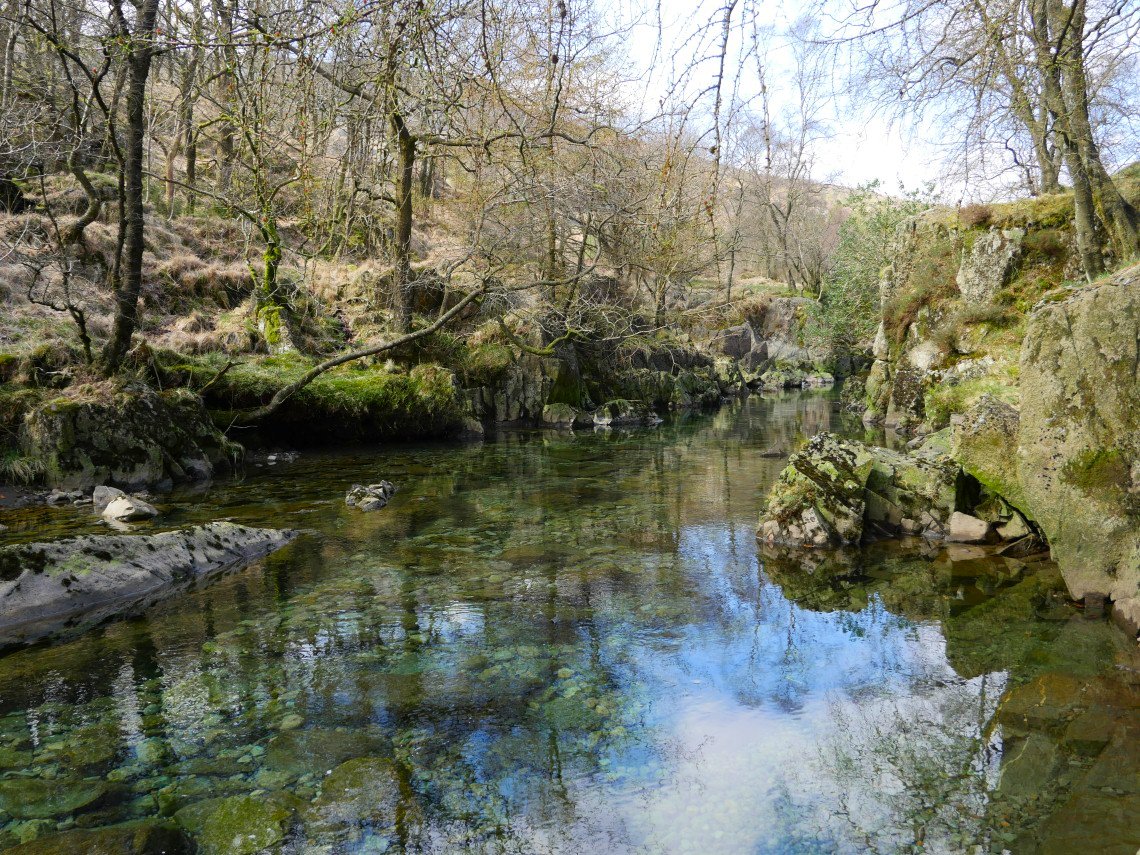 Lovely clear water just before Birk's Bridge.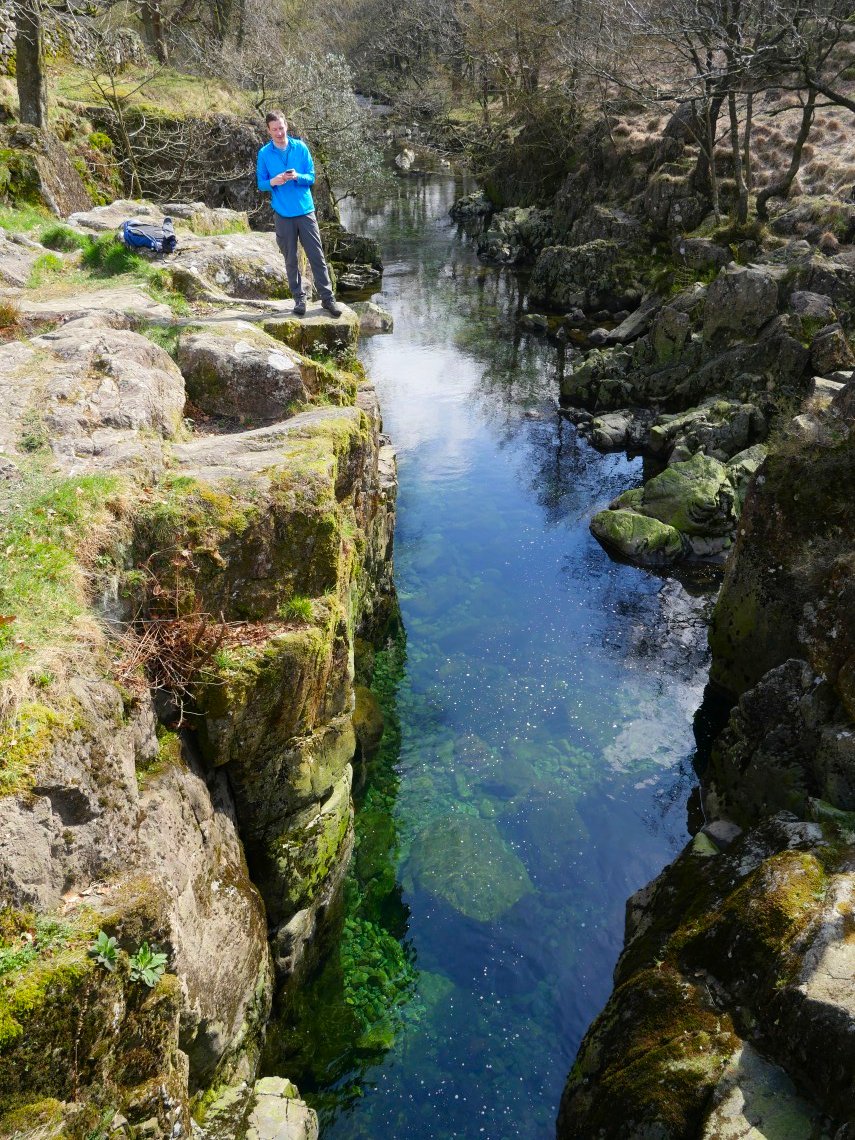 Crystal clear emerald green water at Birk's Bridge.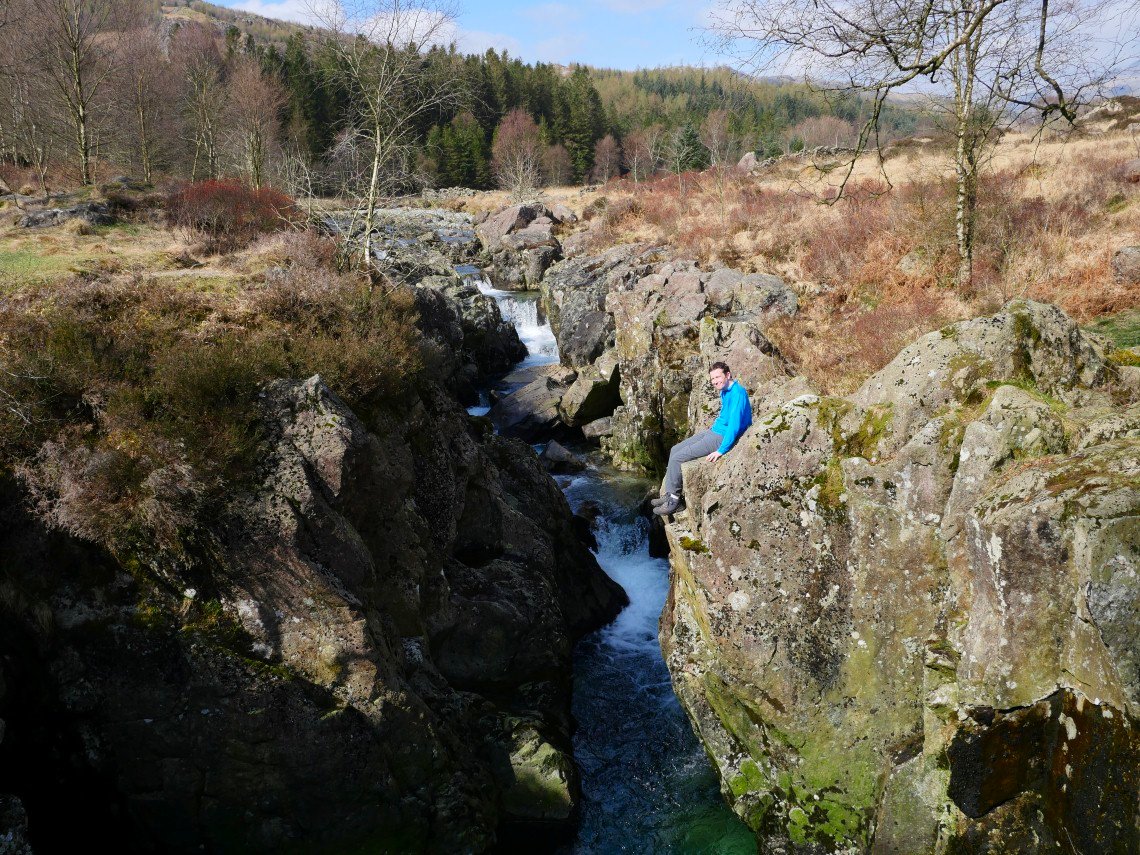 David posing above the Froth Pot.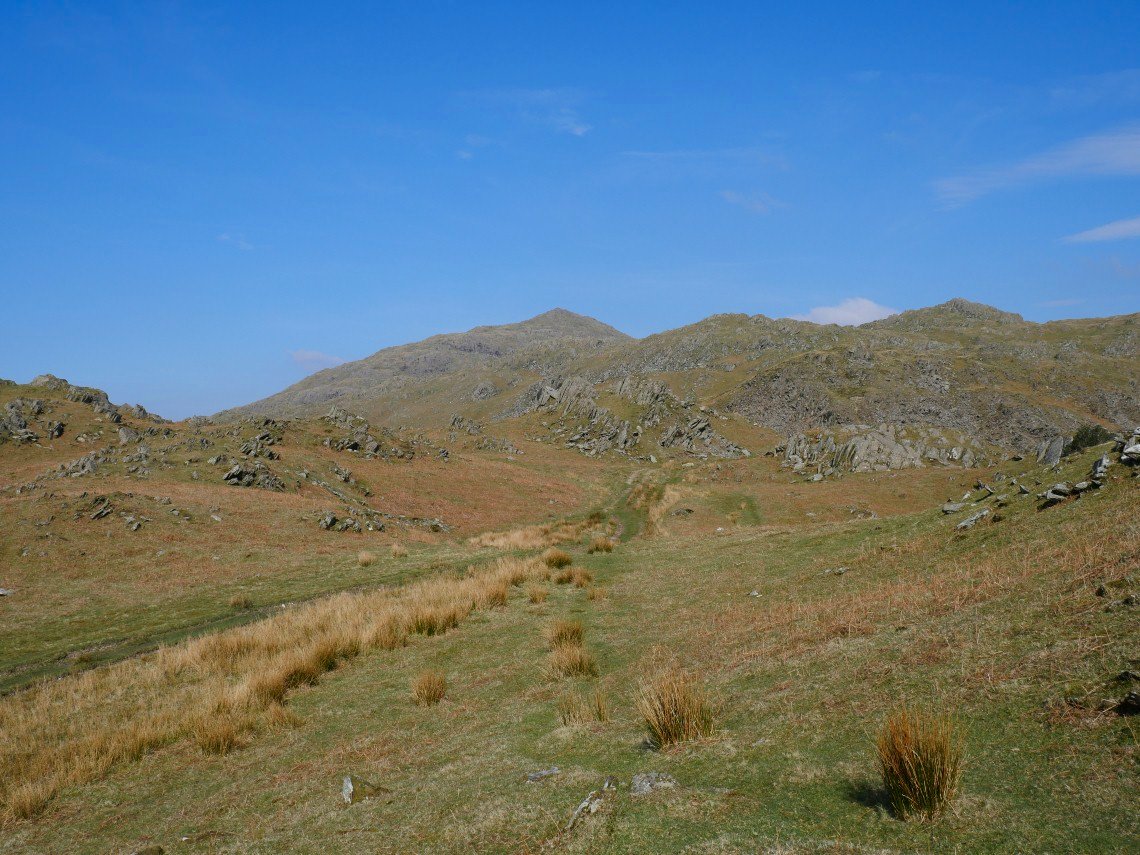 After a snack in the Newfeild Inn we took the ( even more ) scenic route home and went over Kiln Bank Cross where we parked up and had a quick stroll on to the hills by the road from where we could see Caw...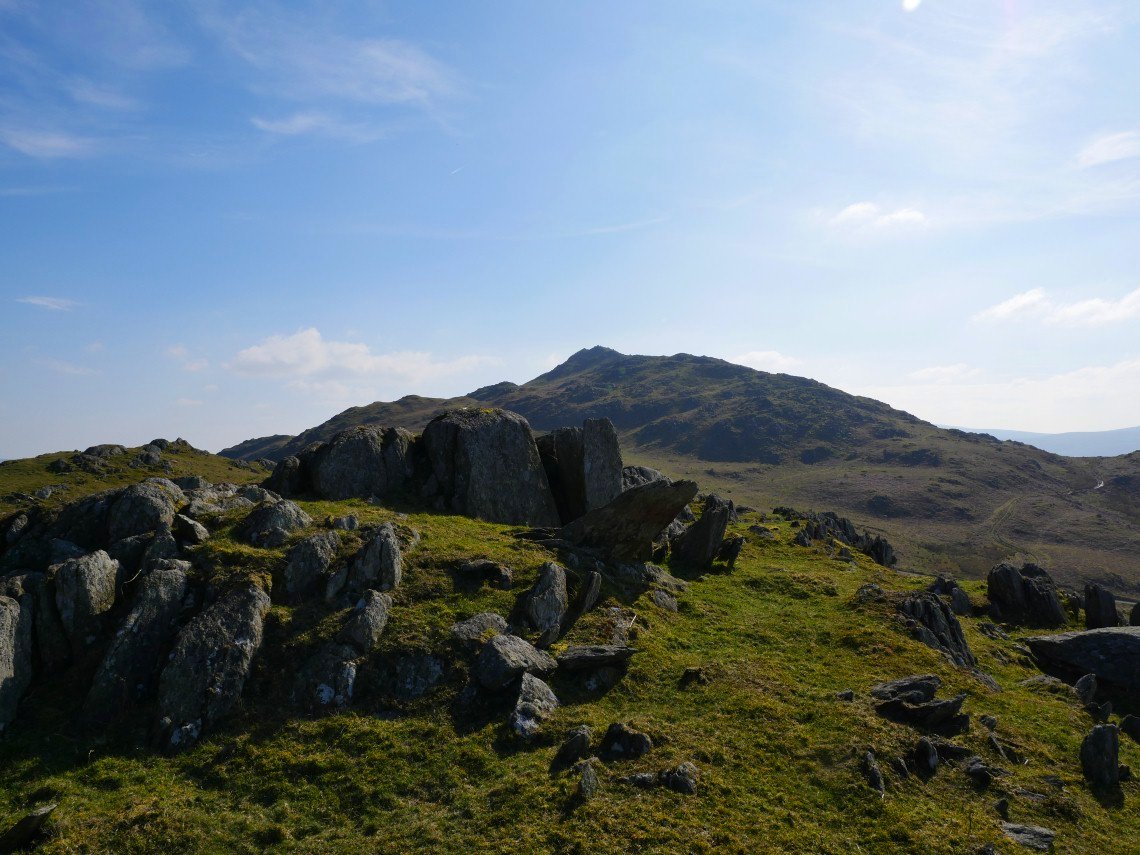 and Stickle Pike...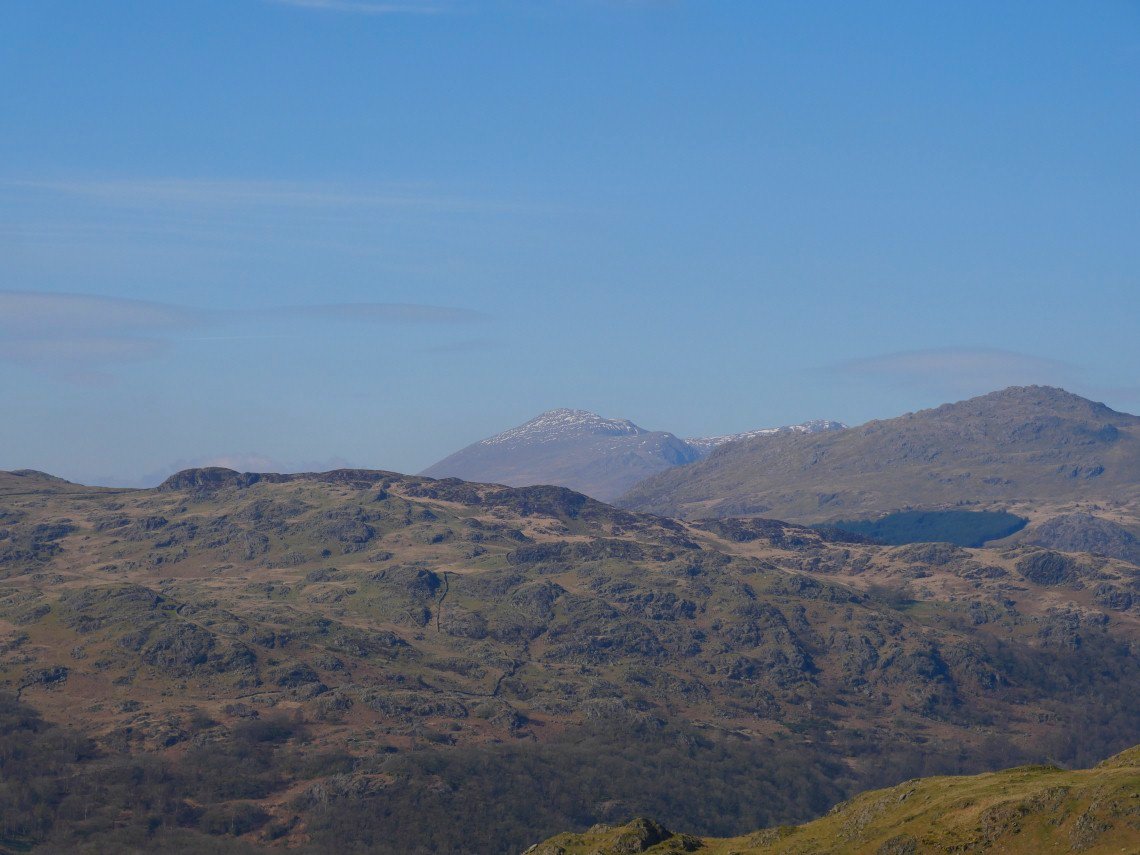 and Scafell with Harter Fell in the foreground.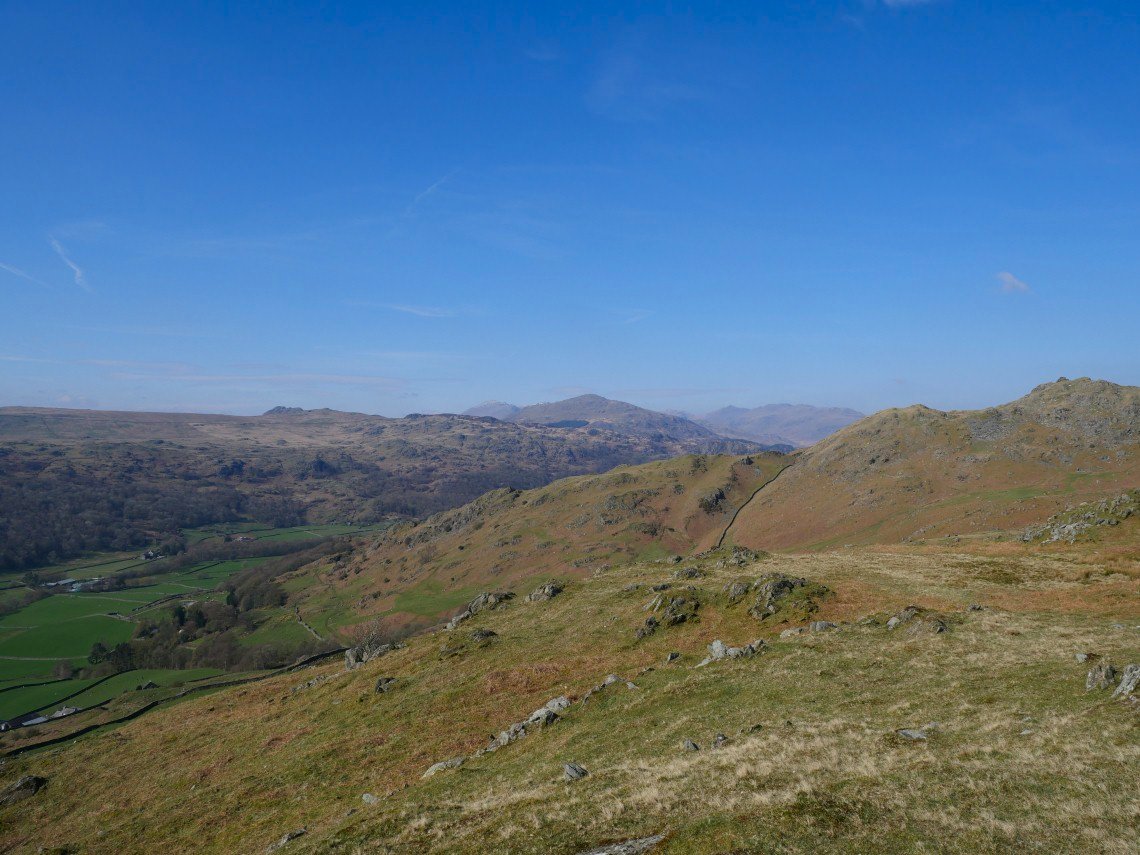 A wider view with Harter dominating the scene, Green Crag to the left, Scafell in the left background and Esk Pike, Bowfell and Crinkle Crags to the right.