WWW.KARLSWALKS.CO.UK
PICTURES AND TRIP REPORTS FROM MY WALKS IN THE ENGLISH LAKE DISTRICT
---
Great Hill from Belmont
21st September 2019
Route. Belmont - Hoar Stones Brow - Horden Stoops - Spitlers Edge - Great Hill - Piccadilly - Hollingshead Hall - Catherine Edge - Ornamental Reservoir - Belmont (about 9 miles 1200ft of ascent )
Another local walk this week, Shane came over the Pennines to join us today.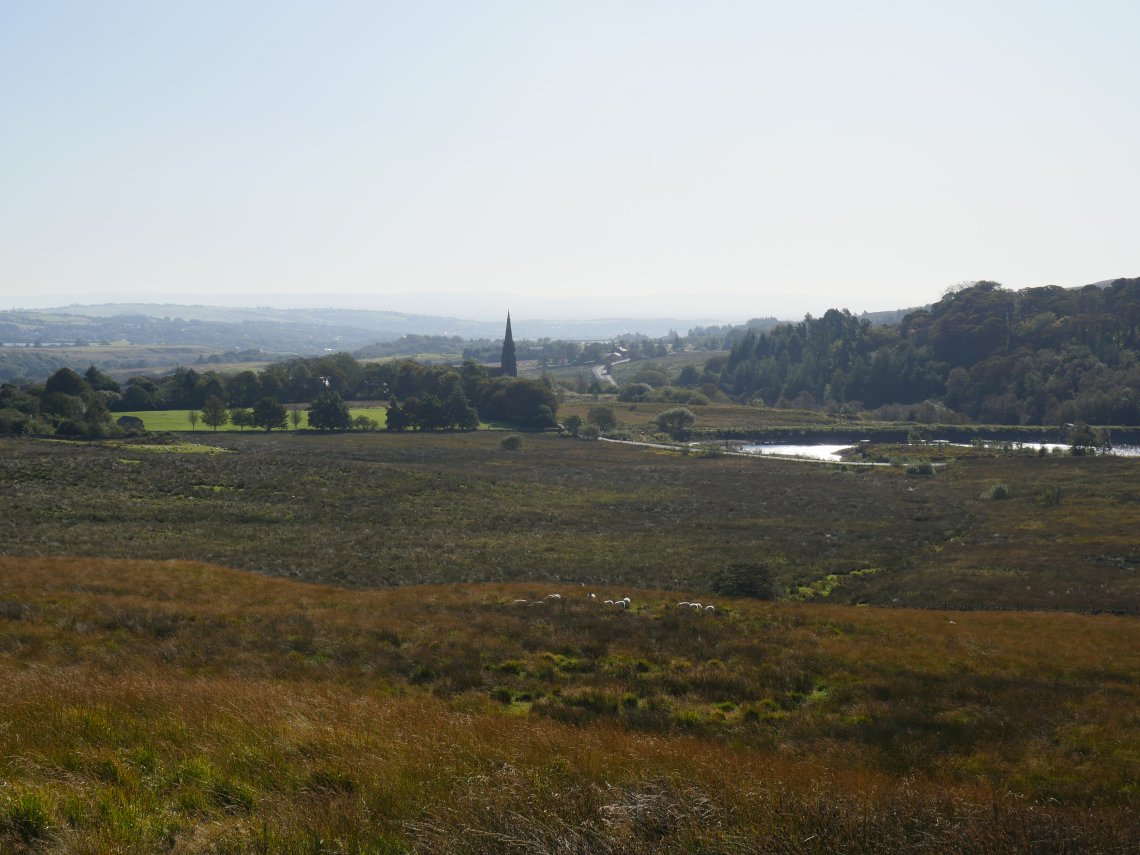 We are treated to a really pleasant late summer day. Belmont Church and the Blue Lagoon prominent as we walk uphill away from the village.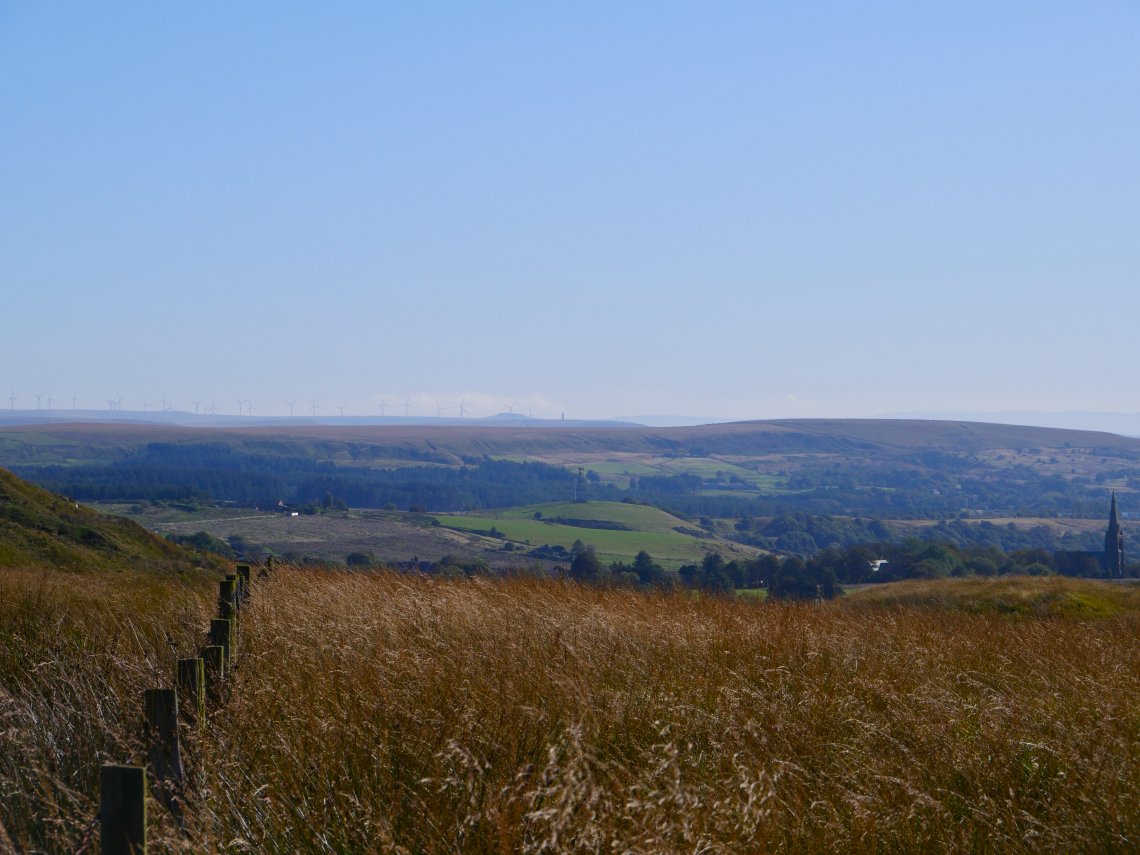 Long range view over to Peel tower, the small bump of Knoll Hill and Blackstone Edge in the far distance.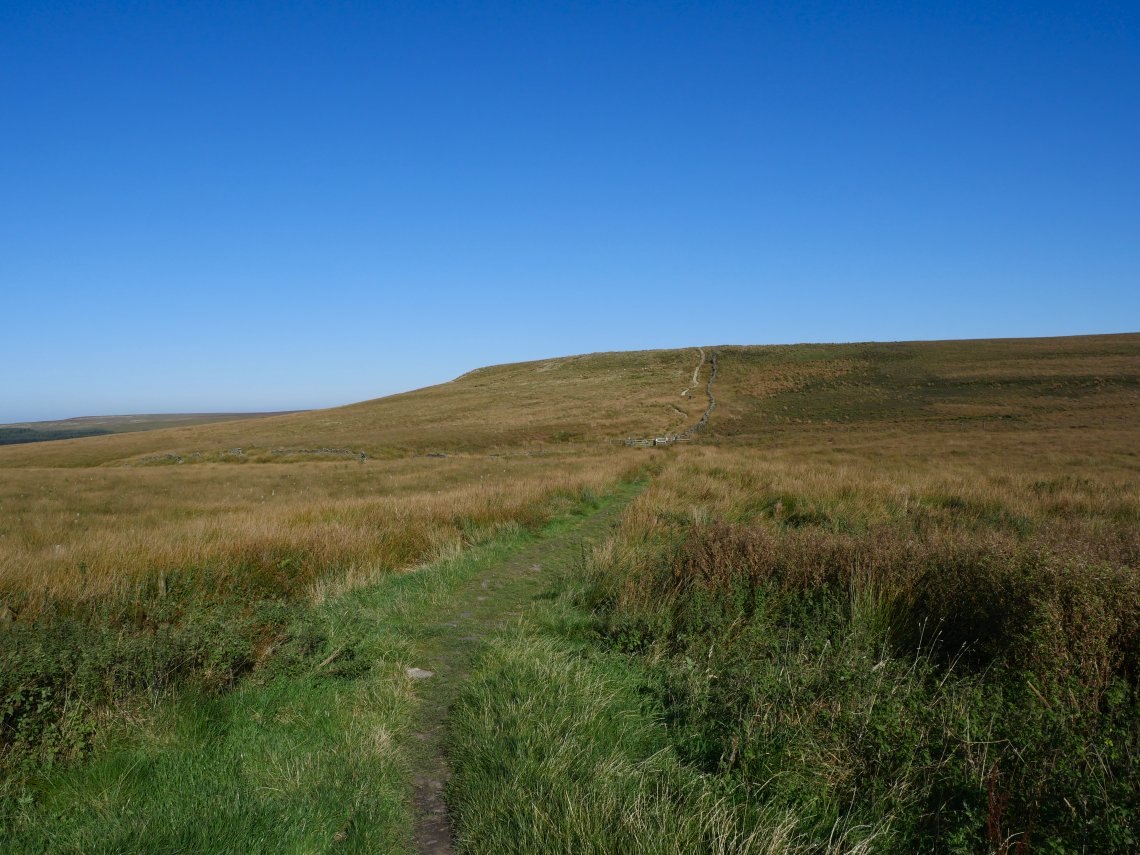 At the top of the hill now and we turn right to climb Spitlers Edge.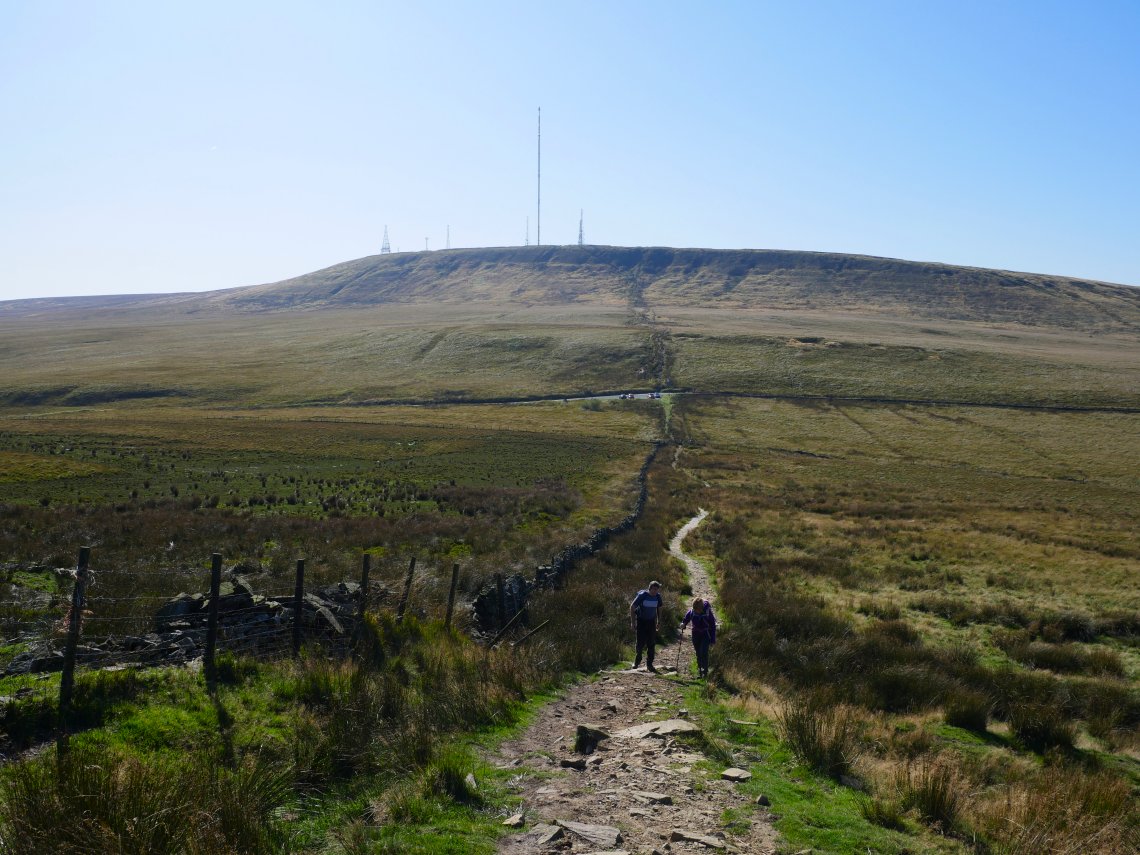 Looking back from Spitlers Edge to Winter Hill.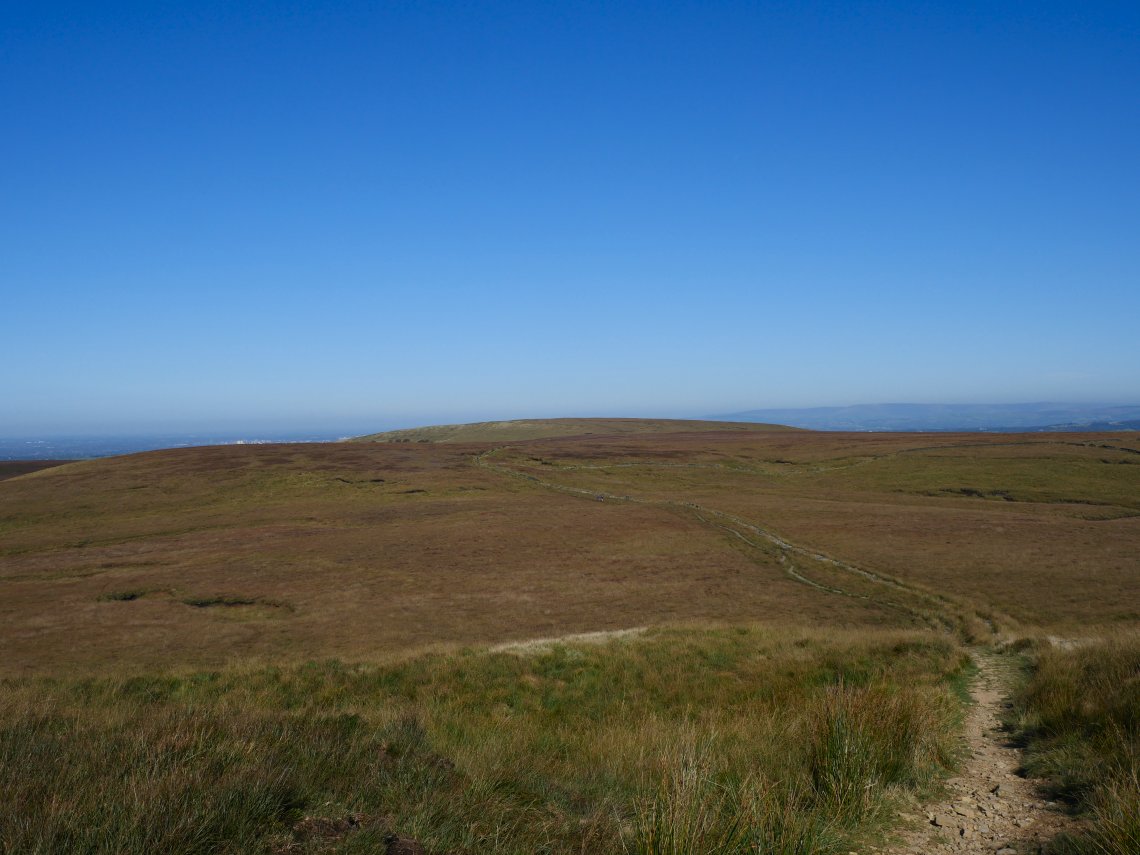 And looking ahead to Great Hill.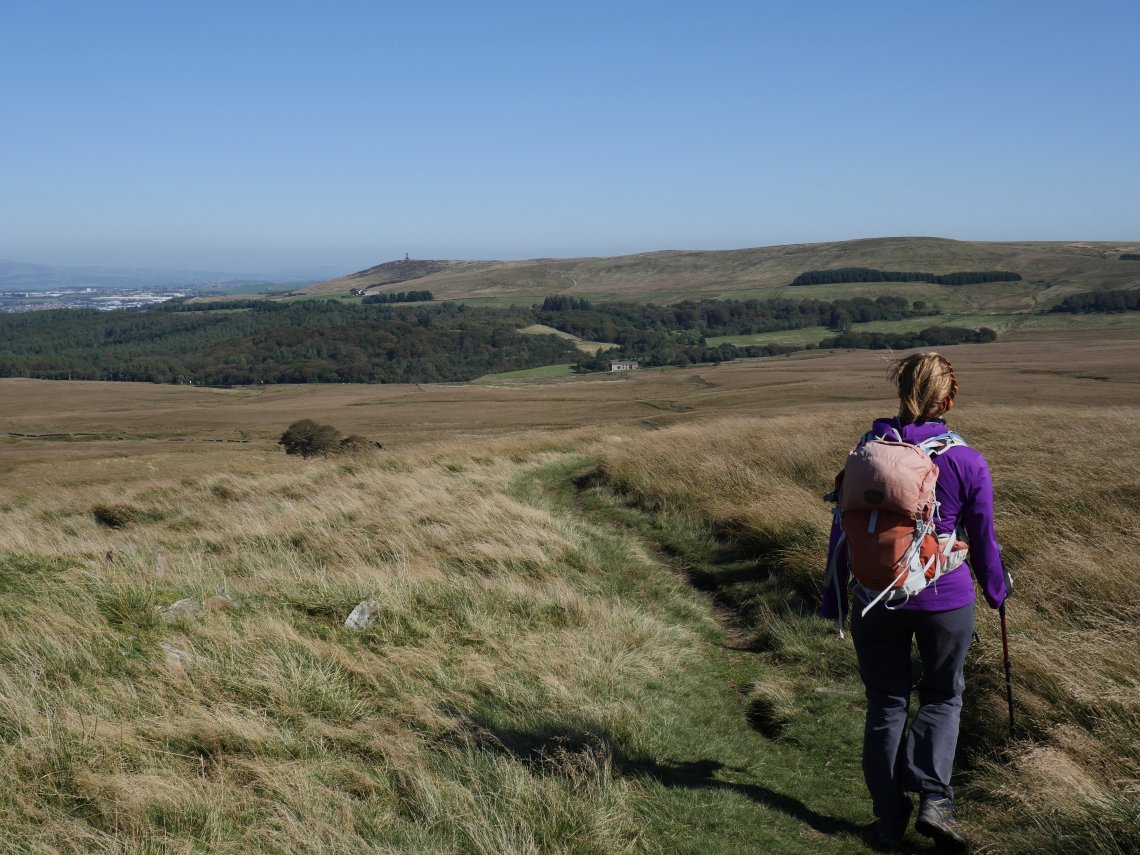 Darwen Tower ahead seen from the descent off Great Hill.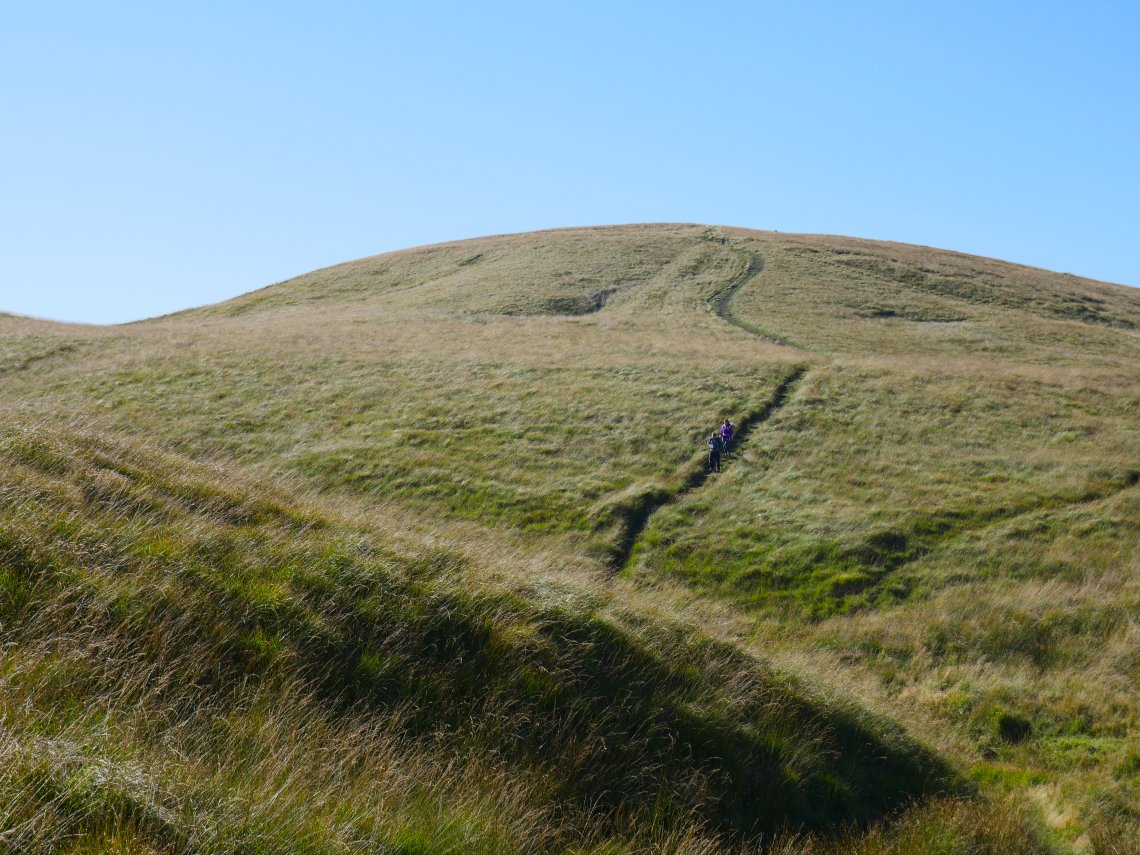 On the lower slopes of Great Hill.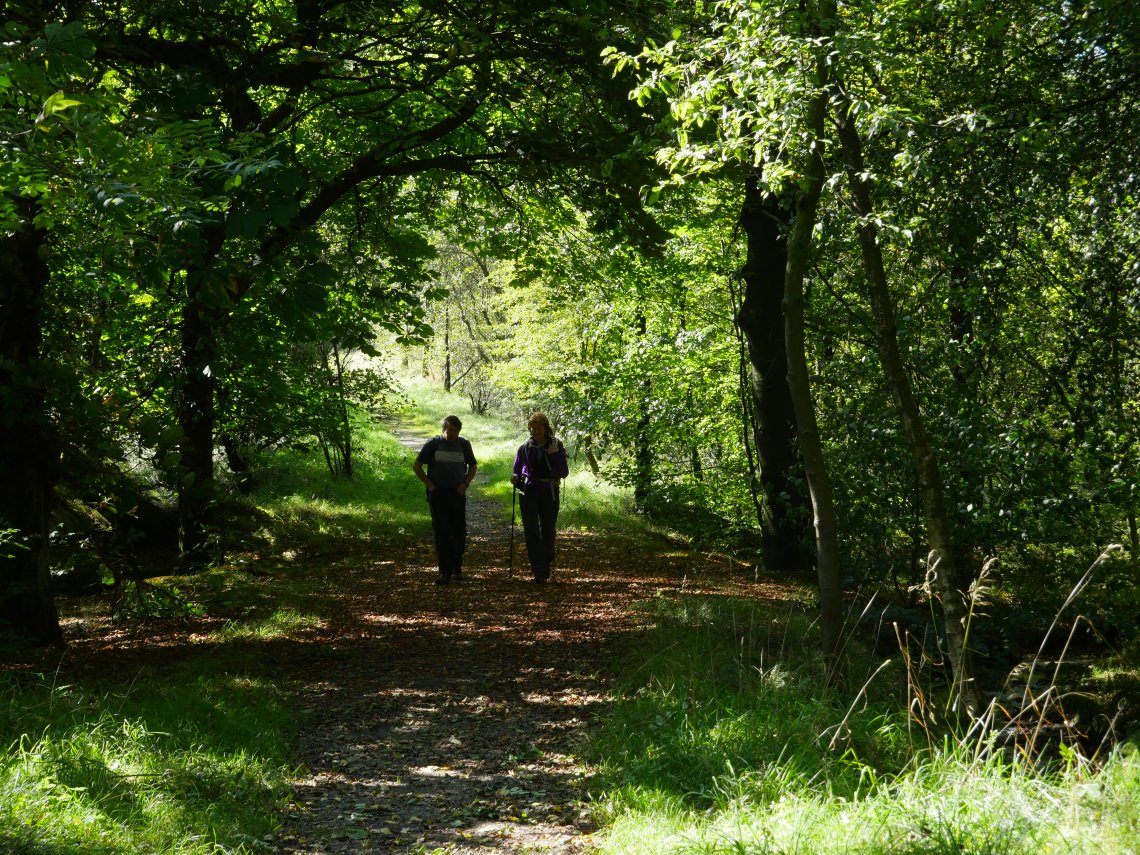 Lovely dappled sunlight on the track to the ruins of Hollingshead hall.
.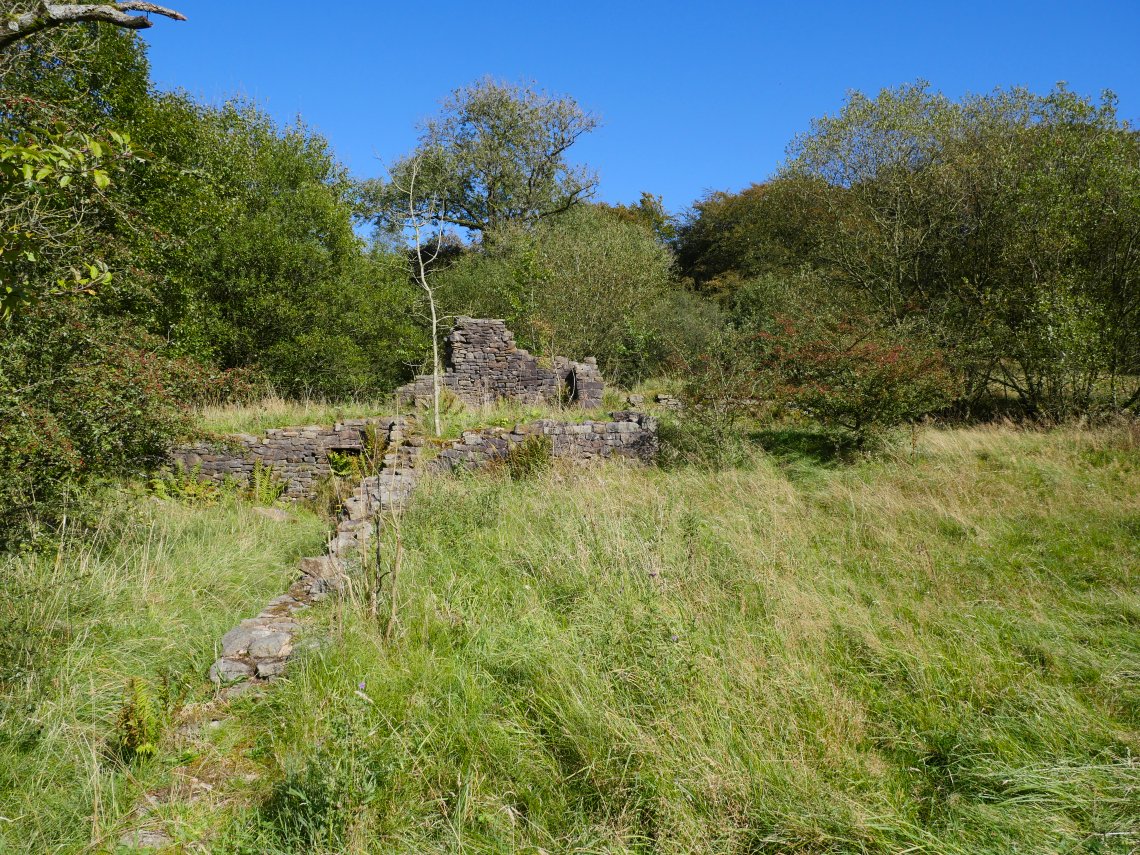 Some of the ruins of Hollingshead hall.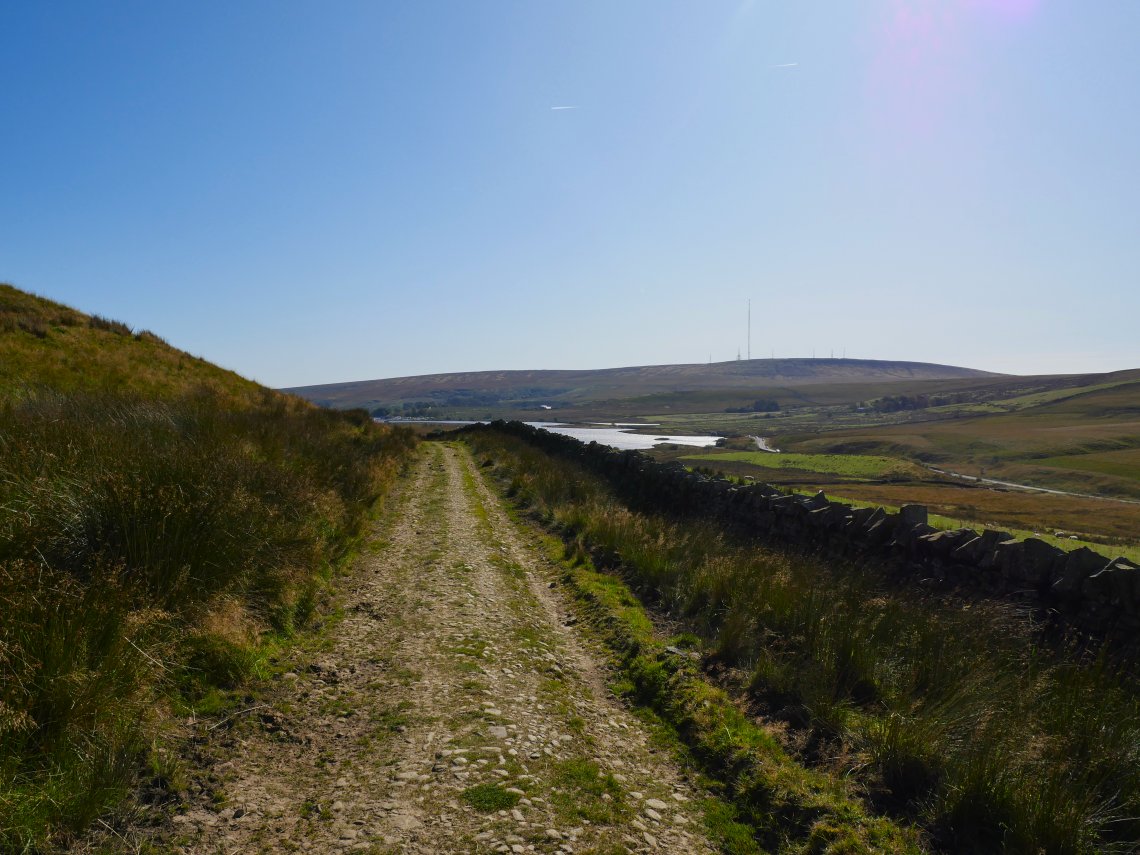 On to Catherine Edge now heading for home. Winter Hill and Belmont Reservoir ahead.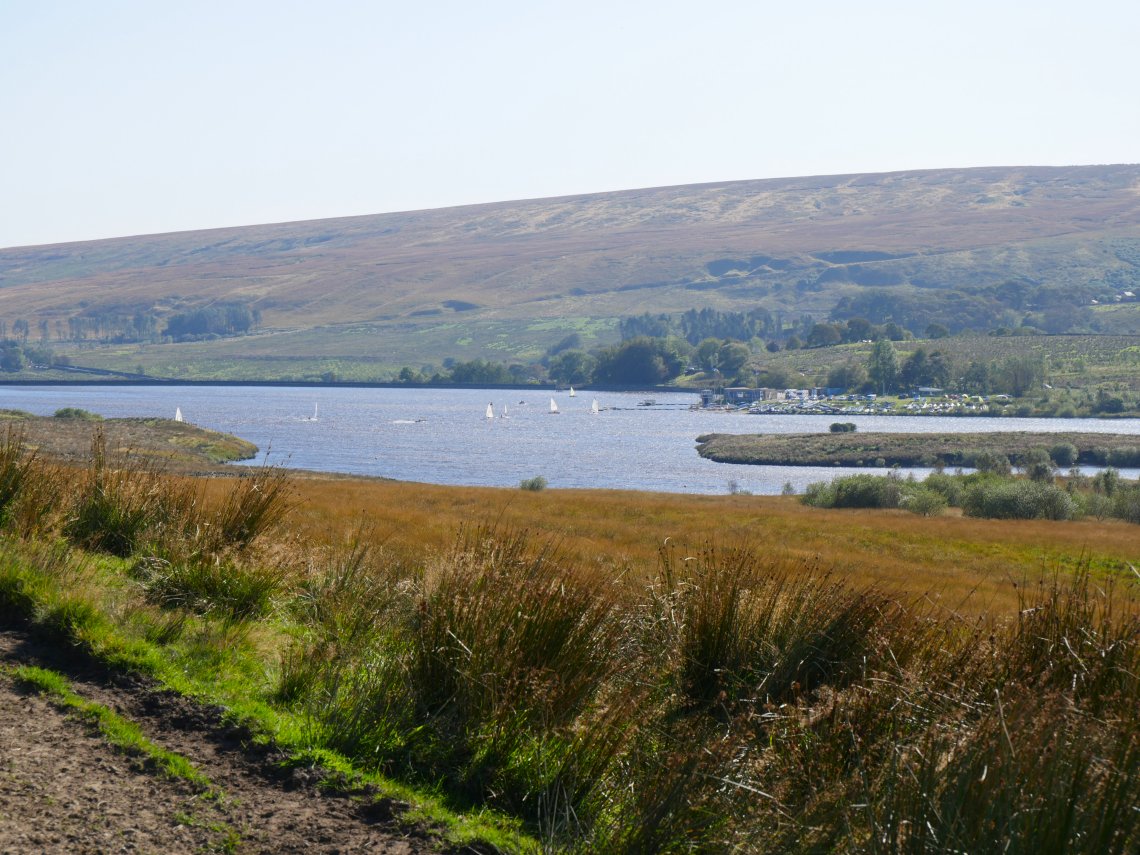 Not quite as breezy as when we last walked by the reservoir but still a few boats about.
A quick diversion down to the Ornamental Reservoir before we return to the village.