WWW.KARLSWALKS.CO.UK
PICTURES AND TRIP REPORTS FROM MY WALKS IN THE ENGLISH LAKE DISTRICT
---
A Coniston round
15th September 2019
Route. Walna Scar Rd - Walna Scar pass - Brown Pike - Buck Pike - Dow Crag - Goat's Hawse - Brim fell - Coniston Old Man - Crowberry Hows - Walna Scar Rd (about 6.5 miles 2600ft of ascent )
A classic little round today.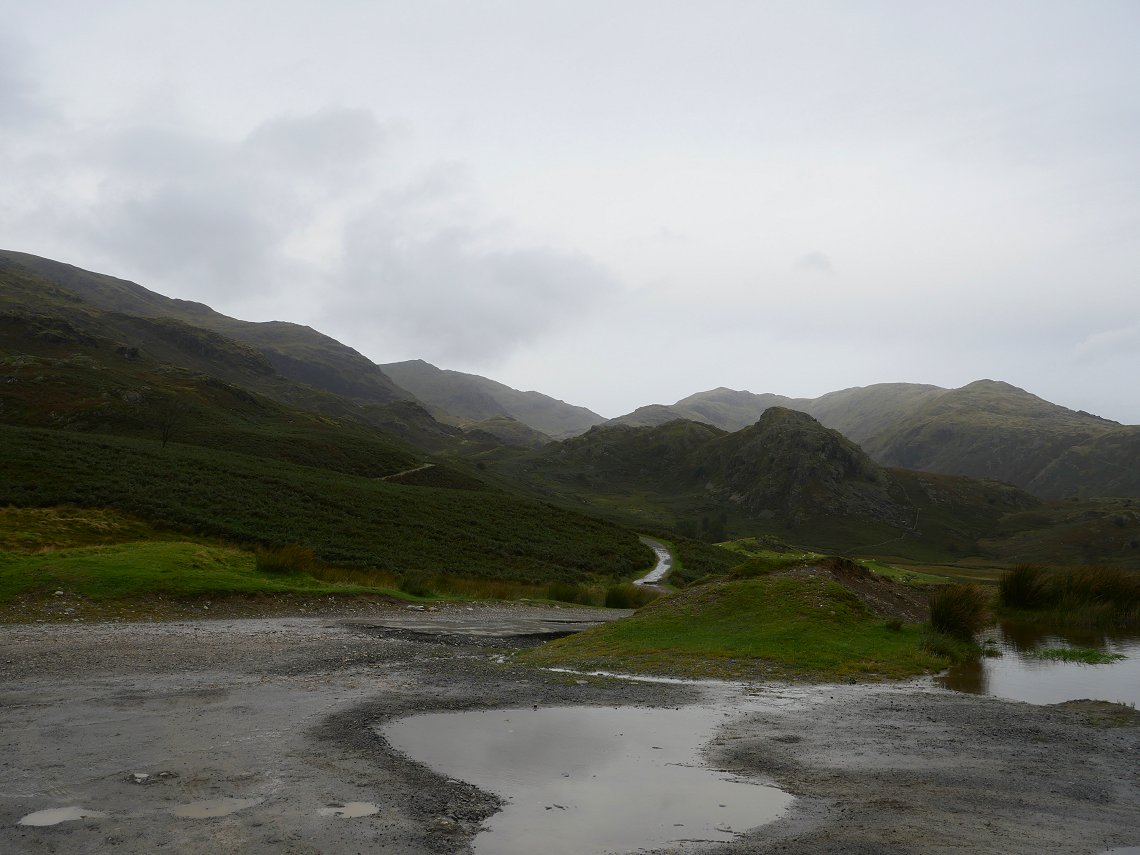 The weather turned out better than was forecast but you wouldn't think so looking at this picture taken from the car parking spaces at the end of the Walna Scar road The skies and fells are as dull as ditchwater but the day did improve..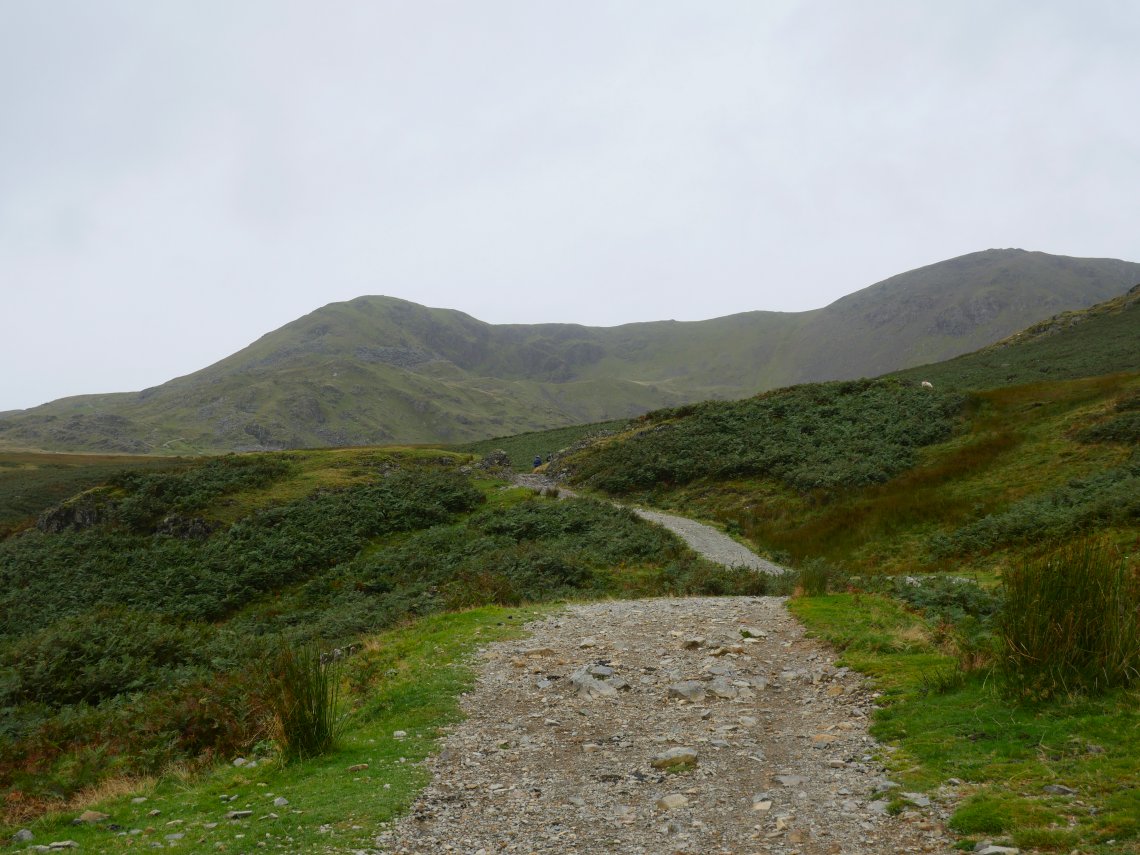 Walking along the Walna Scar road, Brown Pike and Buck Pike ahead..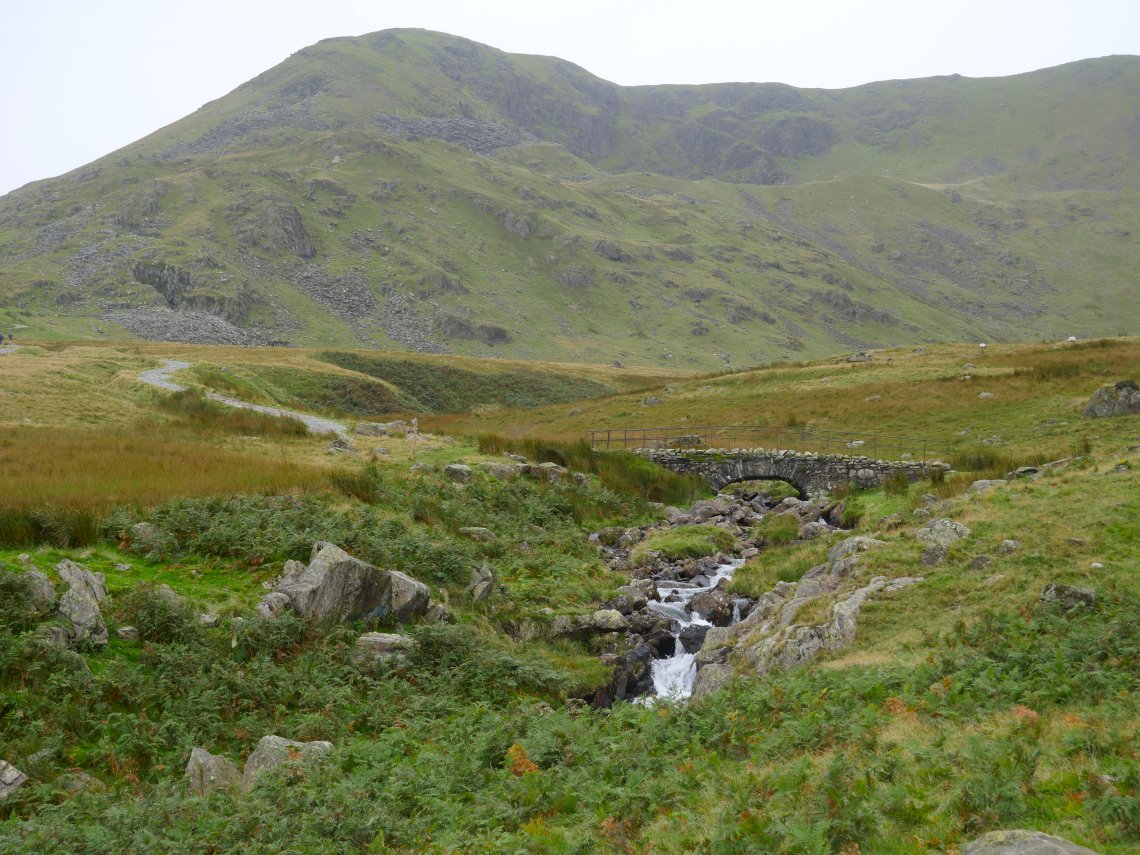 Approaching Cove Bridge.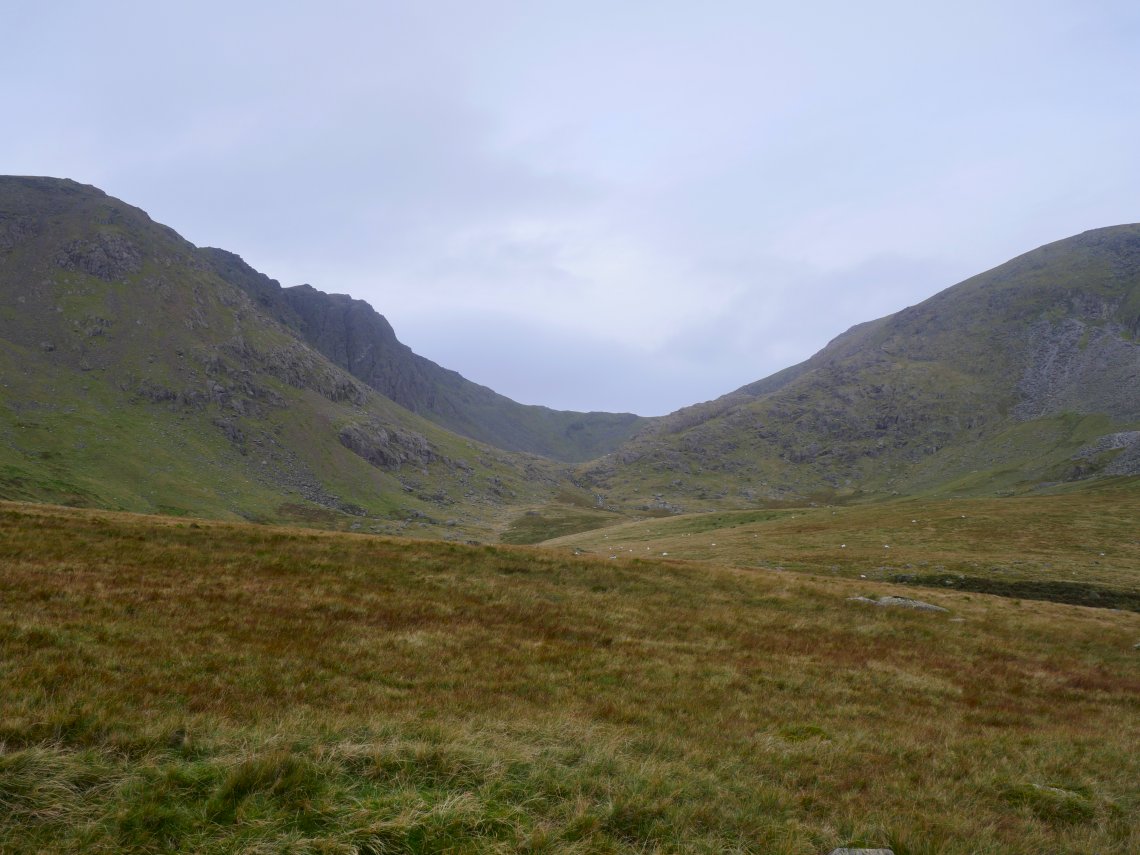 The day is cheering up slightly now looking into the Cove with Dow Crag on the left.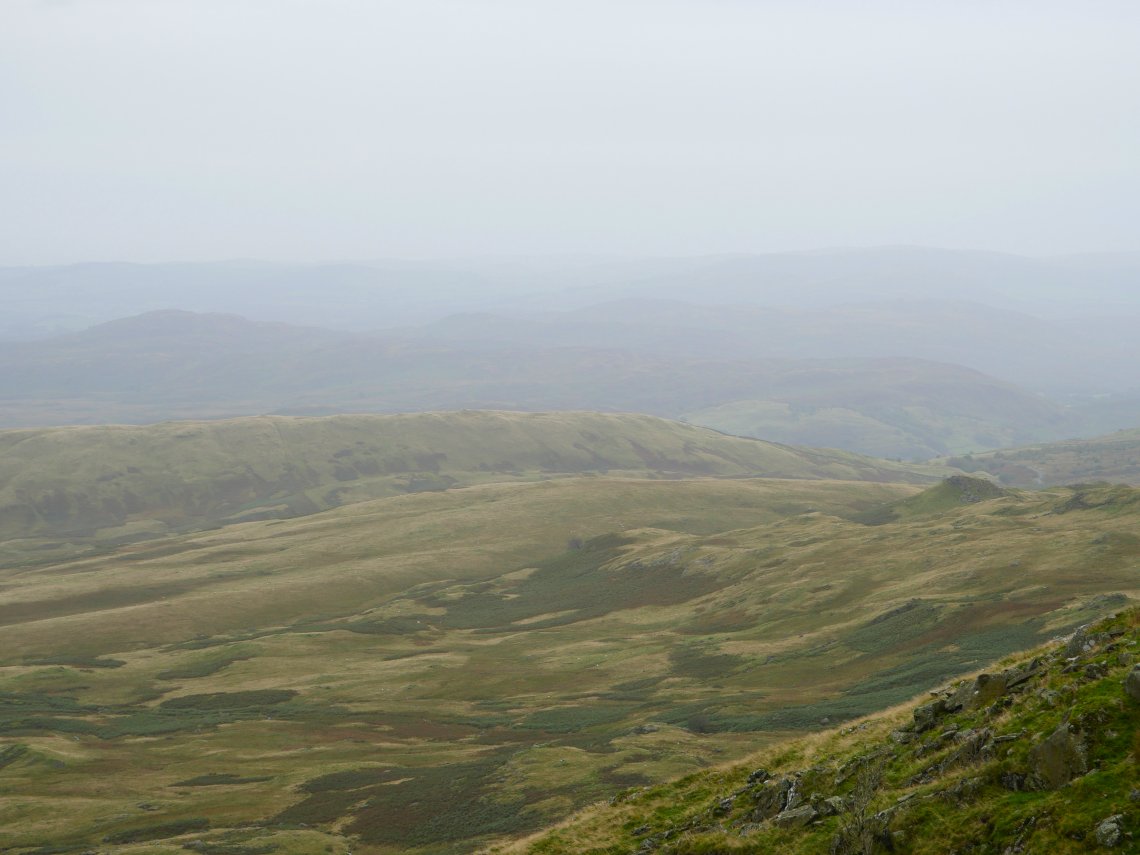 Not a day for extensive views though. The small pointed peak on the right is High Pike Haw, a Birkett top we climbed in 2014, The larger rounded fell is Bleaberry Haws, a fell that meets the criteria to qualify as a Birkett top ( over 1000ft or 305 mtrs and in the national park ) but was missed by the man himself.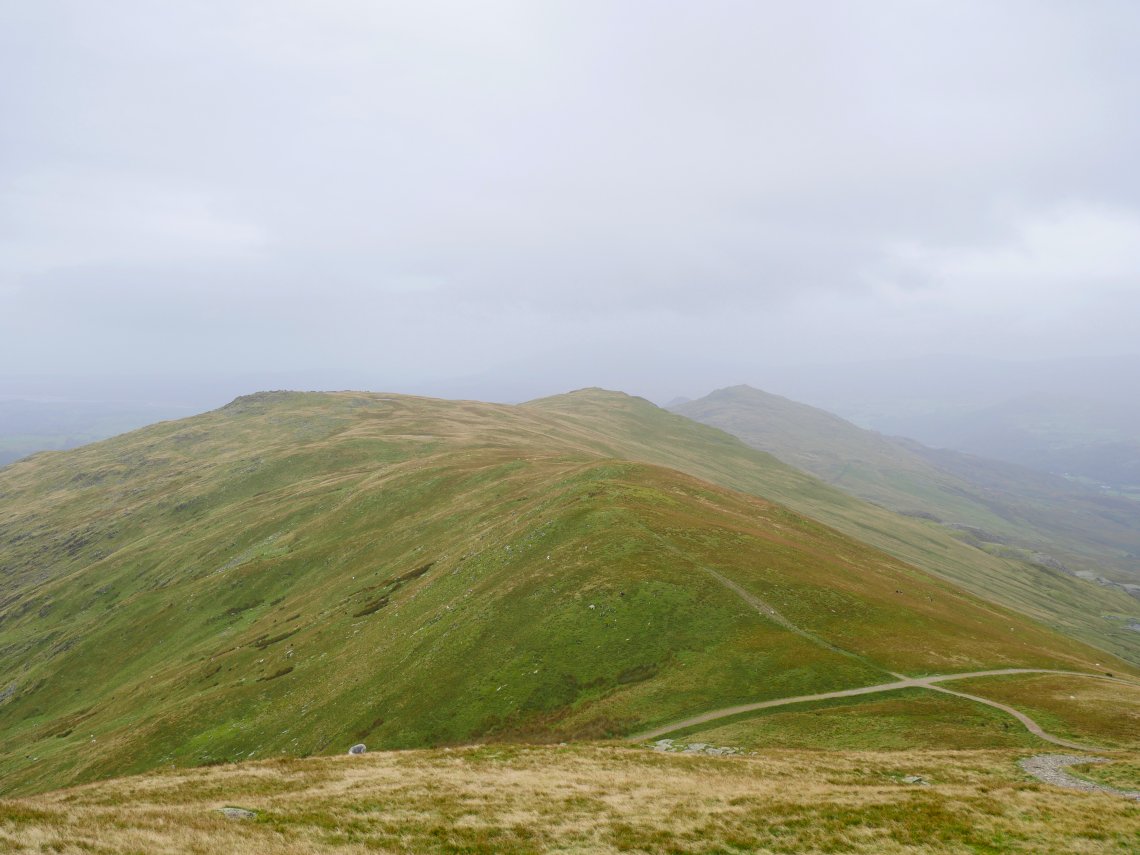 After saying that there were no great views there actually was quite a nice view from the climb to Brown Pike, Walna Scar leads on to White Maiden then to White Pike then Caw and even little Stickle Pike is just about visible beyond Caw.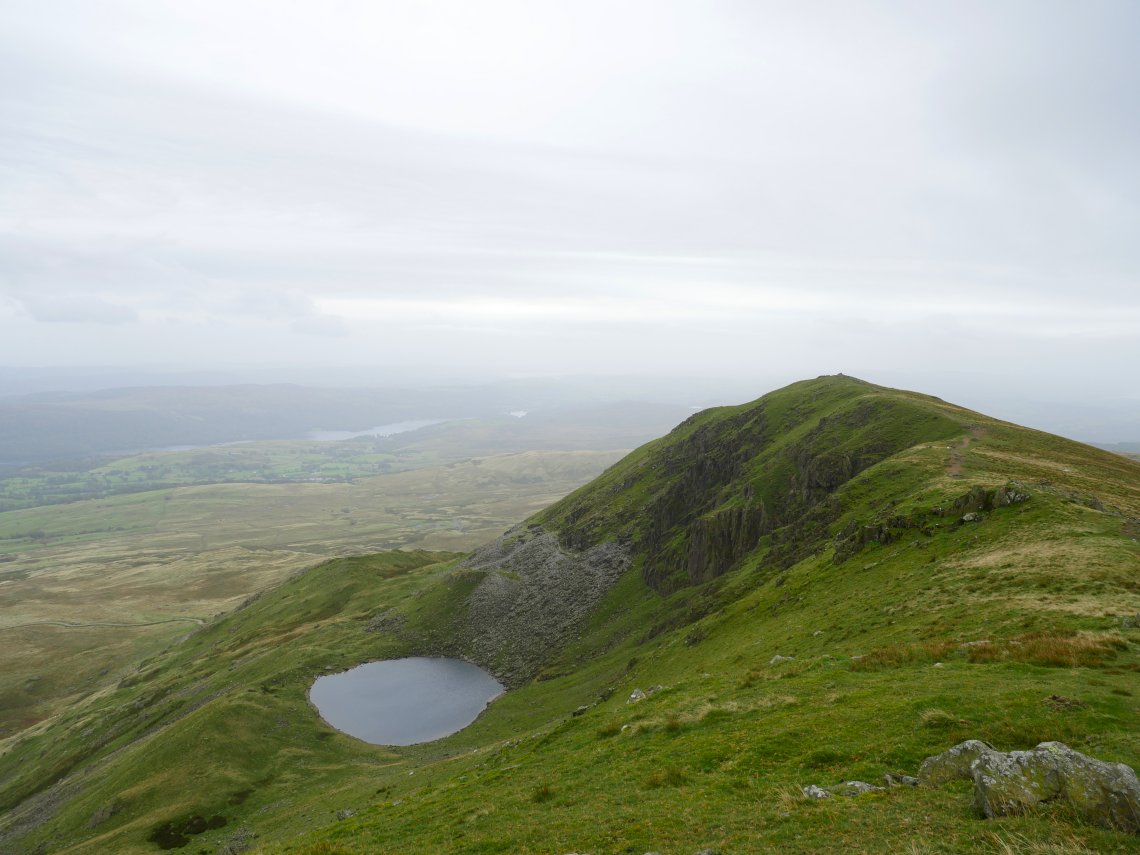 Blind Tarn nestled beneath Brown Pike.
The rocky top of Dow Crag seen from Buck Pike.
.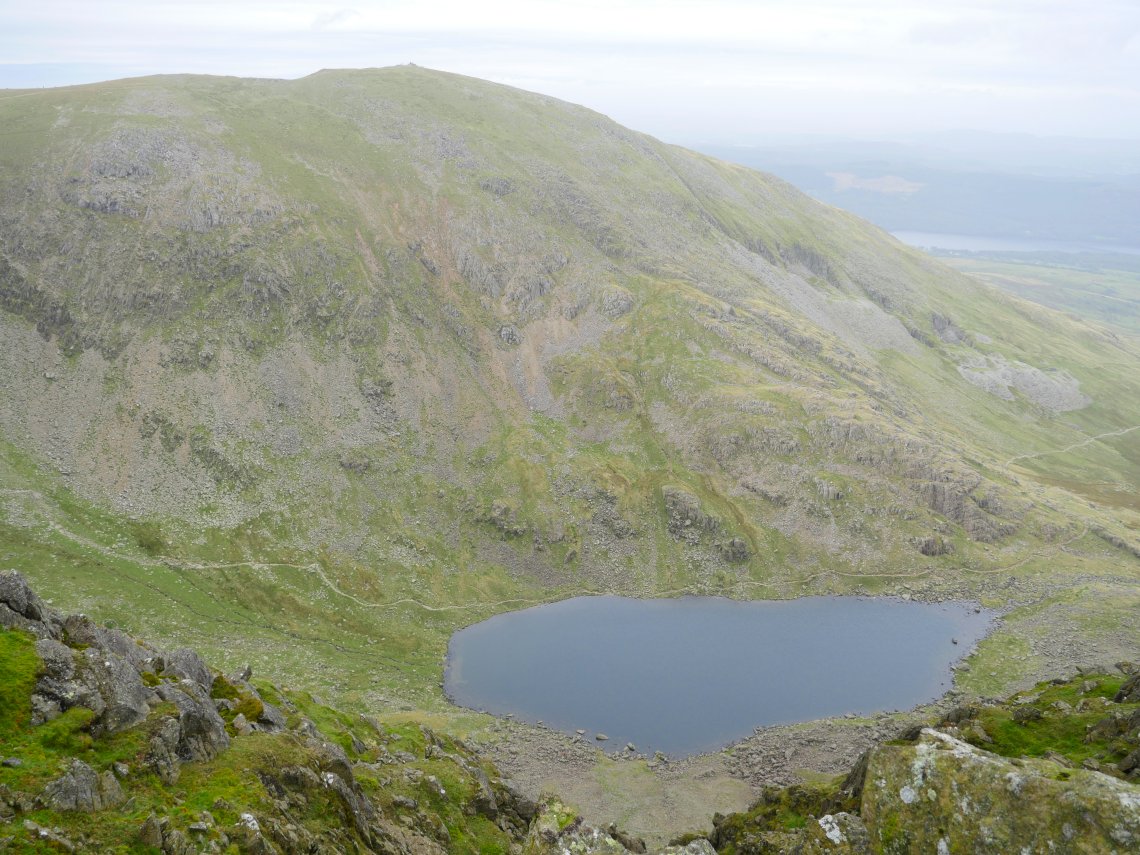 Goat's Water far below.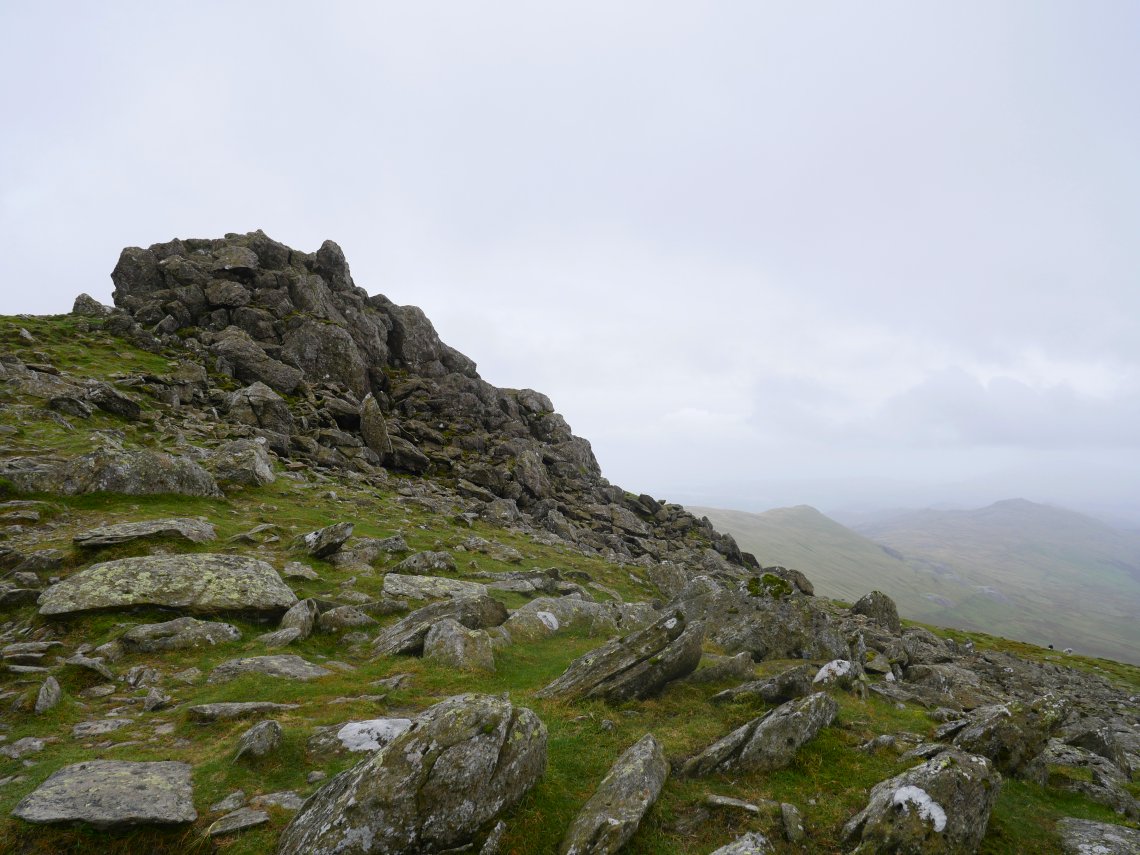 Although there was no rain today the summit rocks on Dow Crag were very slippy so great care was needed passing over them.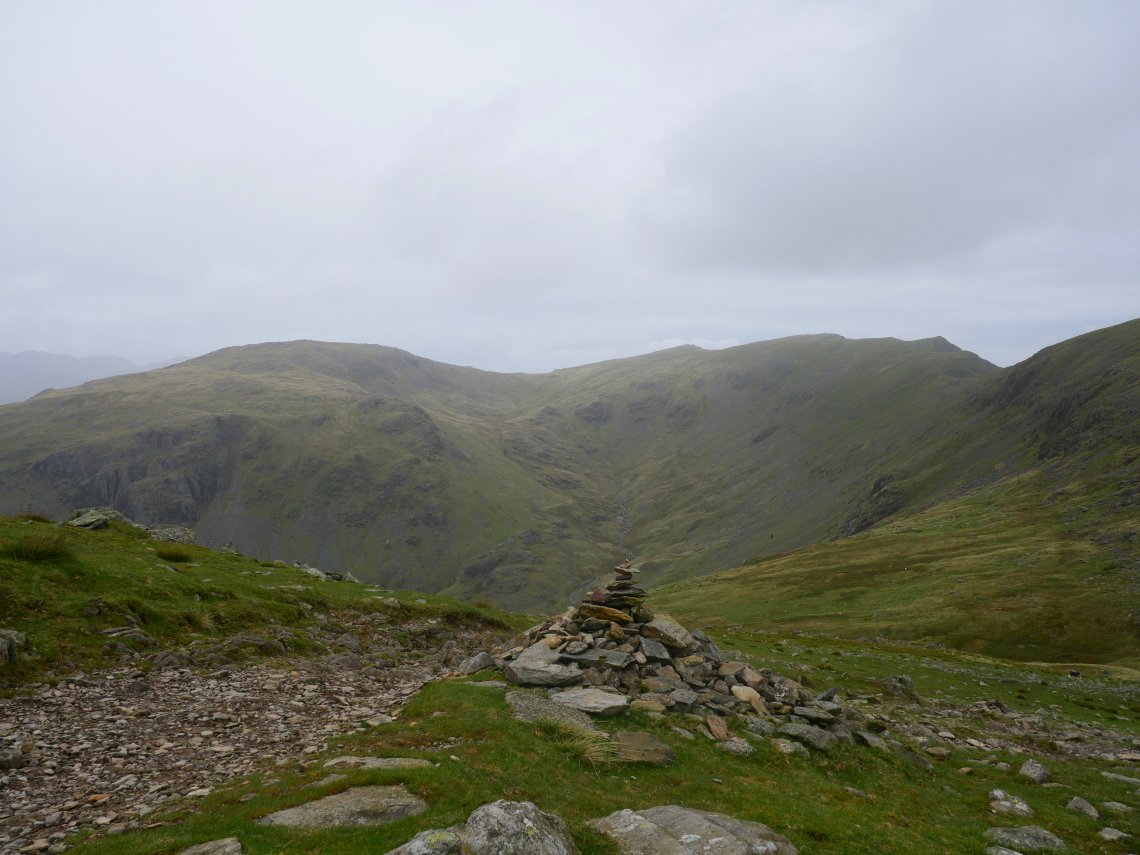 Grey Friar, Great Carrs and Swirl How from near Goat's Hawse.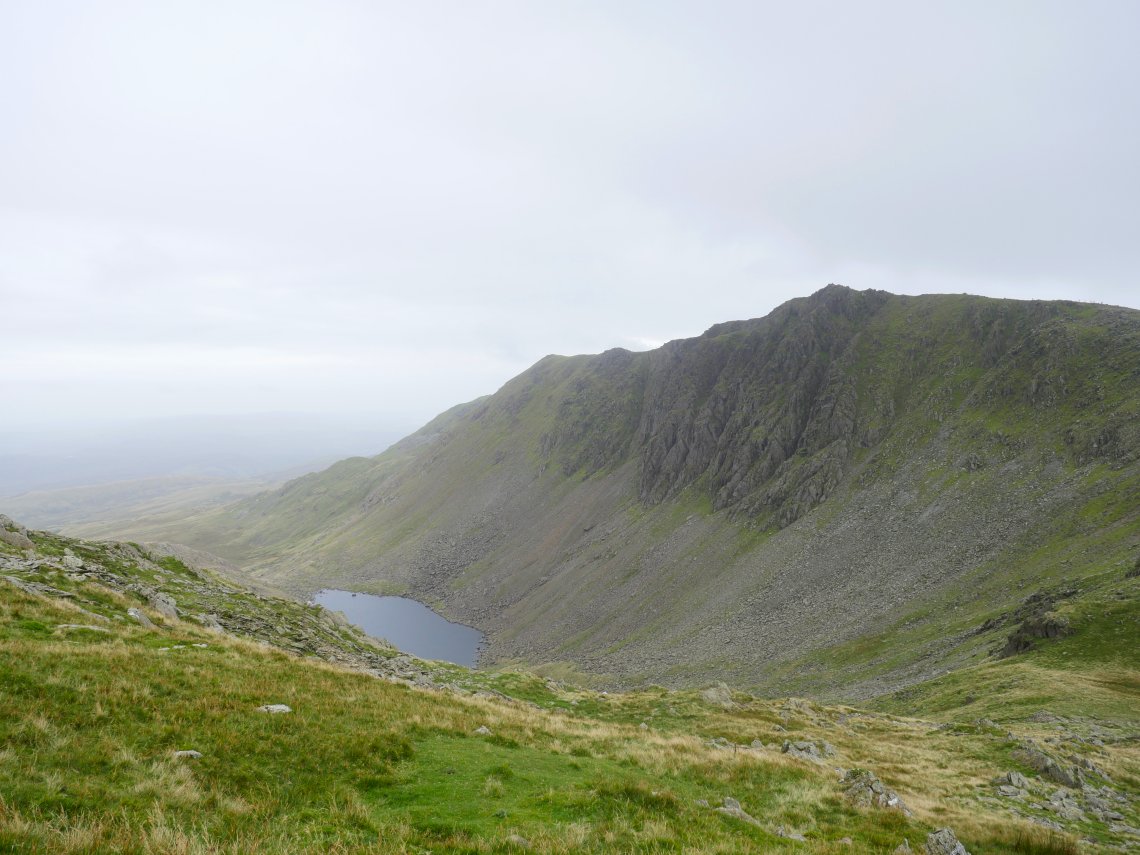 Dow Crag from the climb to Brim Fell..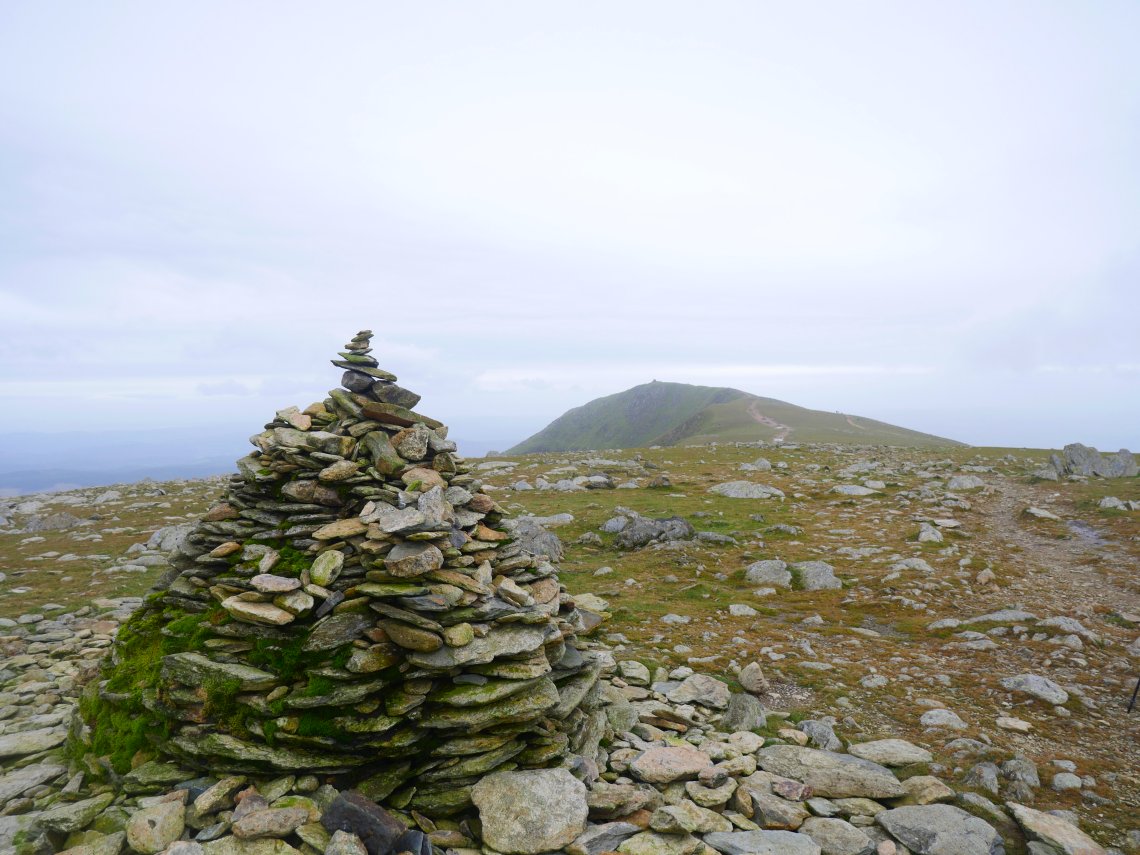 And Coniston Old Man from Brim Fell itself..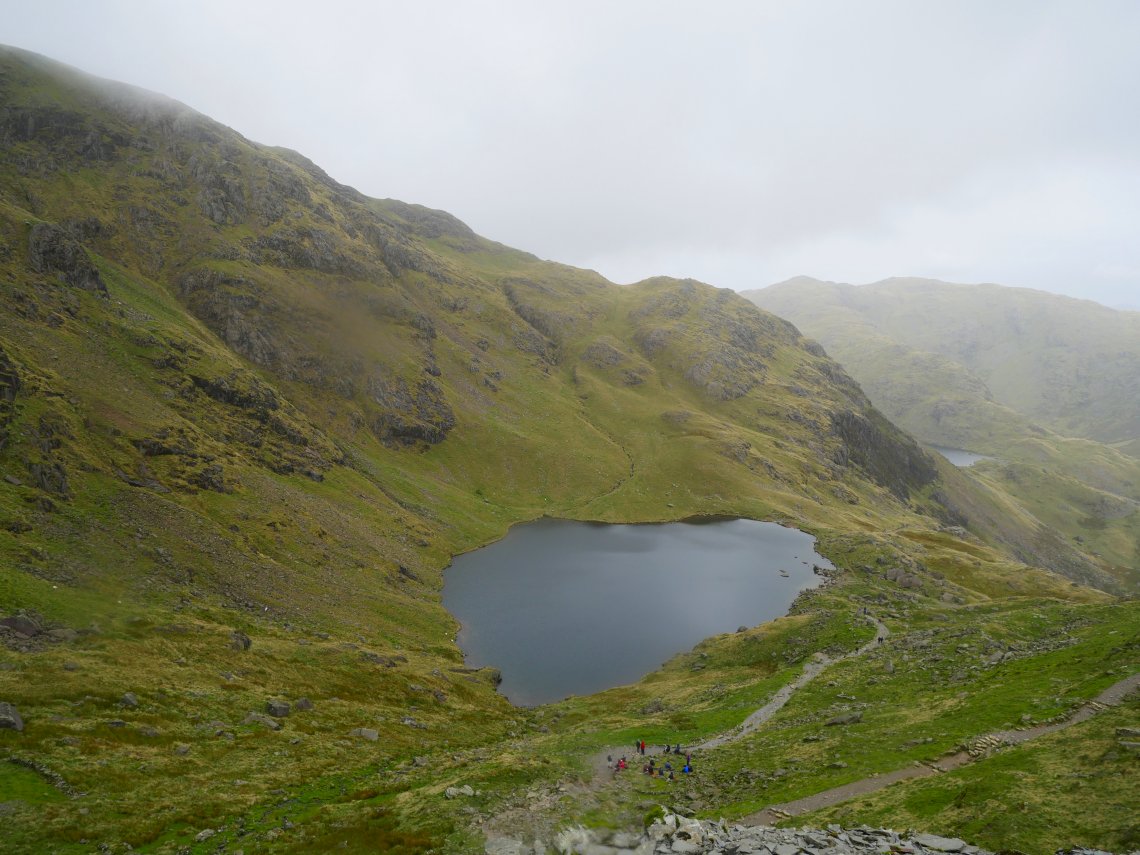 Despite the dull weather the top of the Old Man was very crowded so we headed down to Low Water..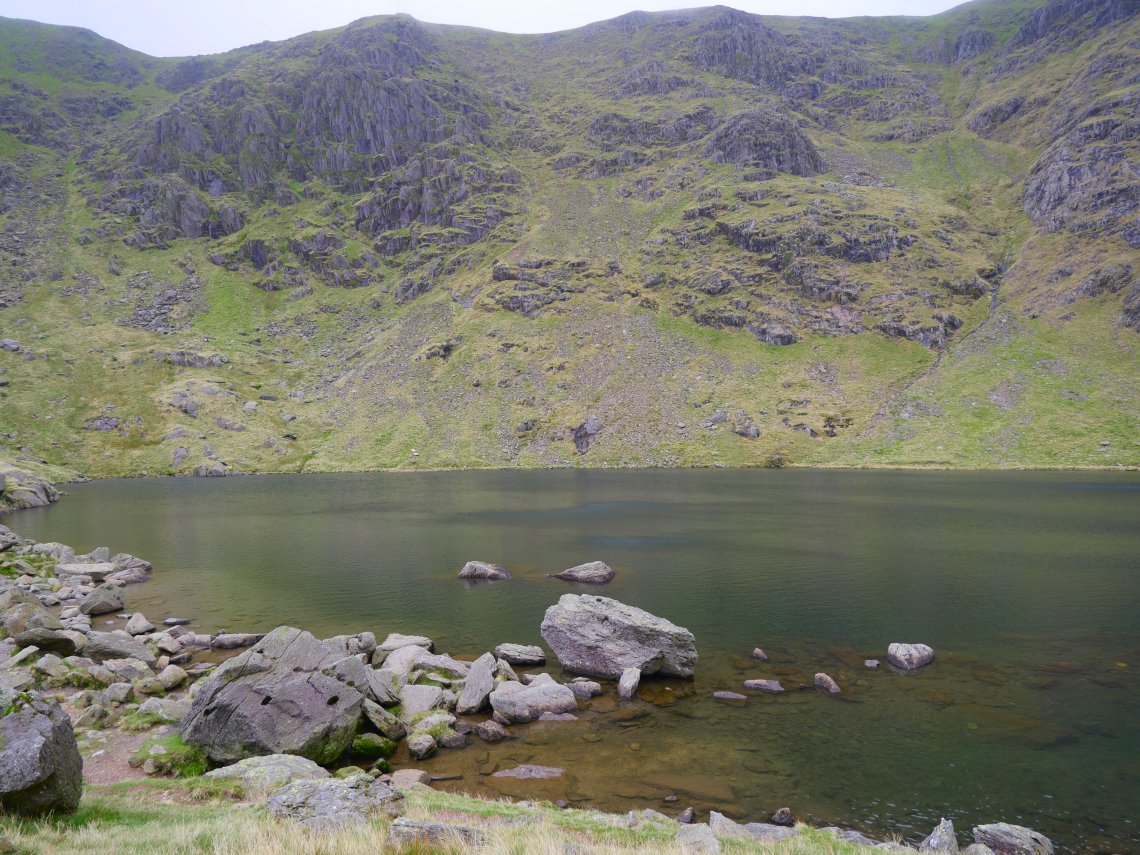 Down at Low Water.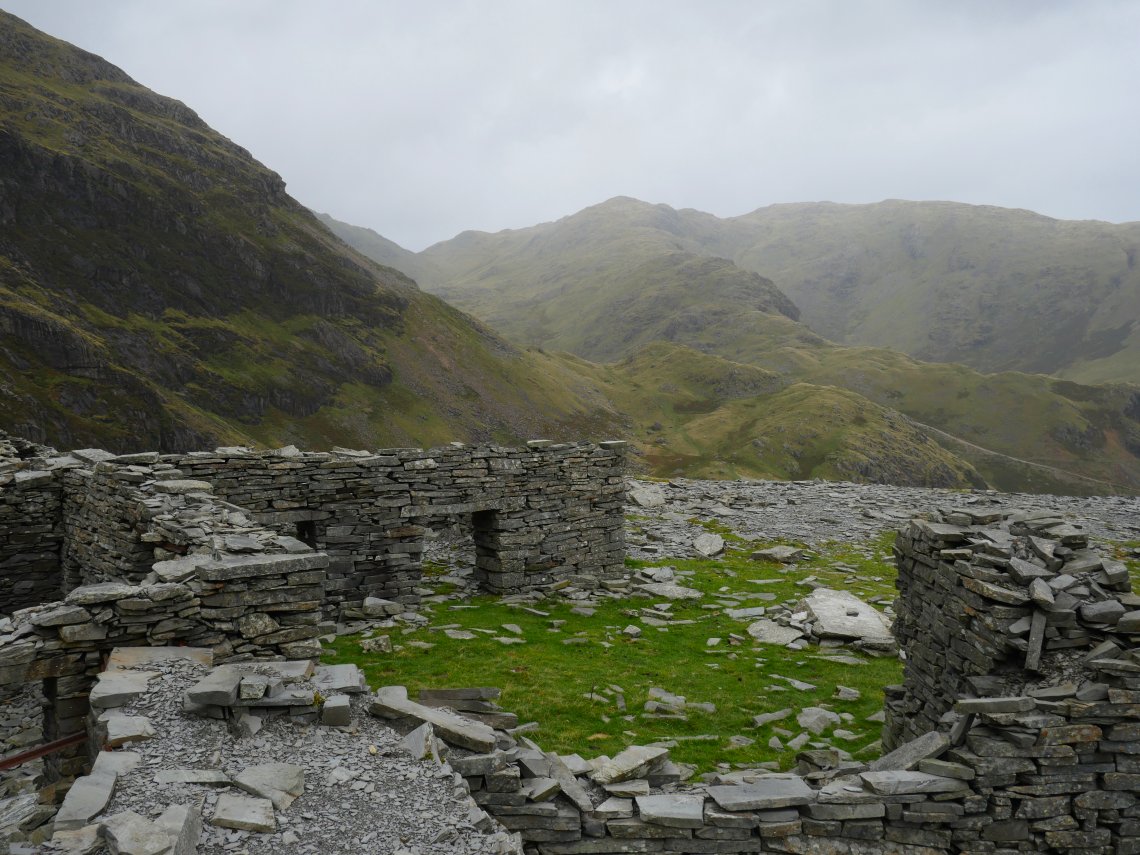 The ridge to Black Sails seen from the old quarry workings.