WWW.KARLSWALKS.CO.UK
PICTURES AND TRIP REPORTS FROM MY WALKS IN THE ENGLISH LAKE DISTRICT
---
Mardale to Swindale and back
27th October 2019
Route. Mardale - Old Corpse Rd - Swindale Head - The Forces - Nabs Moor - Selside - High Howes - Branstree - Branstree north ridge - Mardale ( about 7 miles 2650ft ascent)
After a few too many weeks of the real world interfering with my walking not even a rotten lingering cold could keep me away from the Lakes this weekend. I drove up to Haweswater, parked at the little lay-by at the start of the Old Corpse Rd and headed for the hills.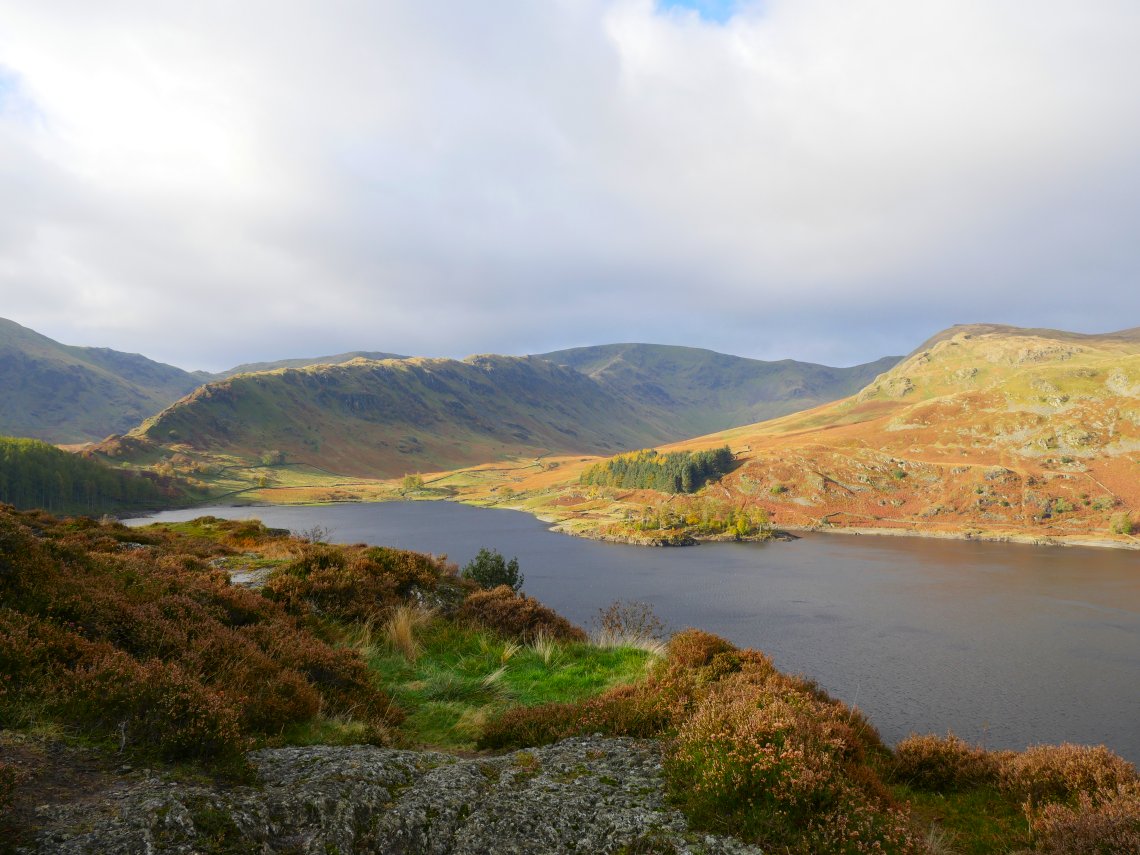 Morning sunshine lights up Riggindale and Kidsty Howes.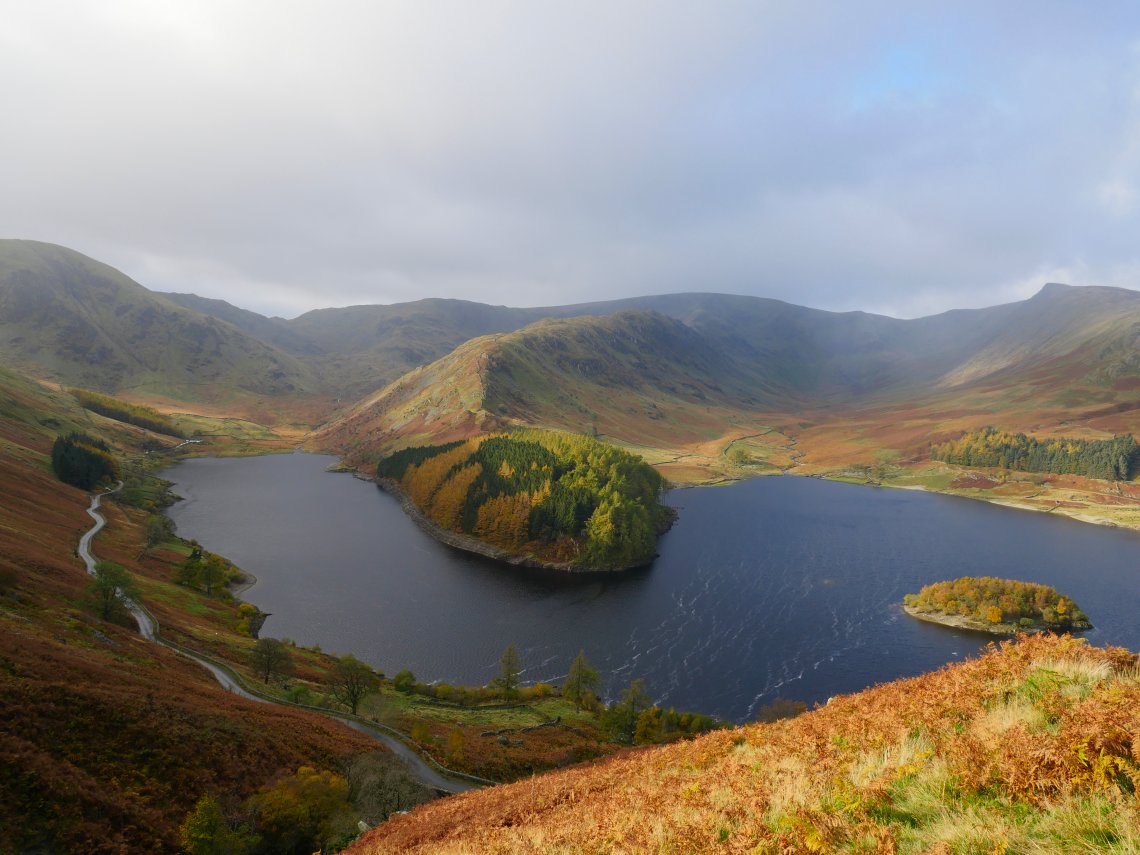 Higher up on the Corpse Rd and a stiff breeze is blowing in a few minutes of hail.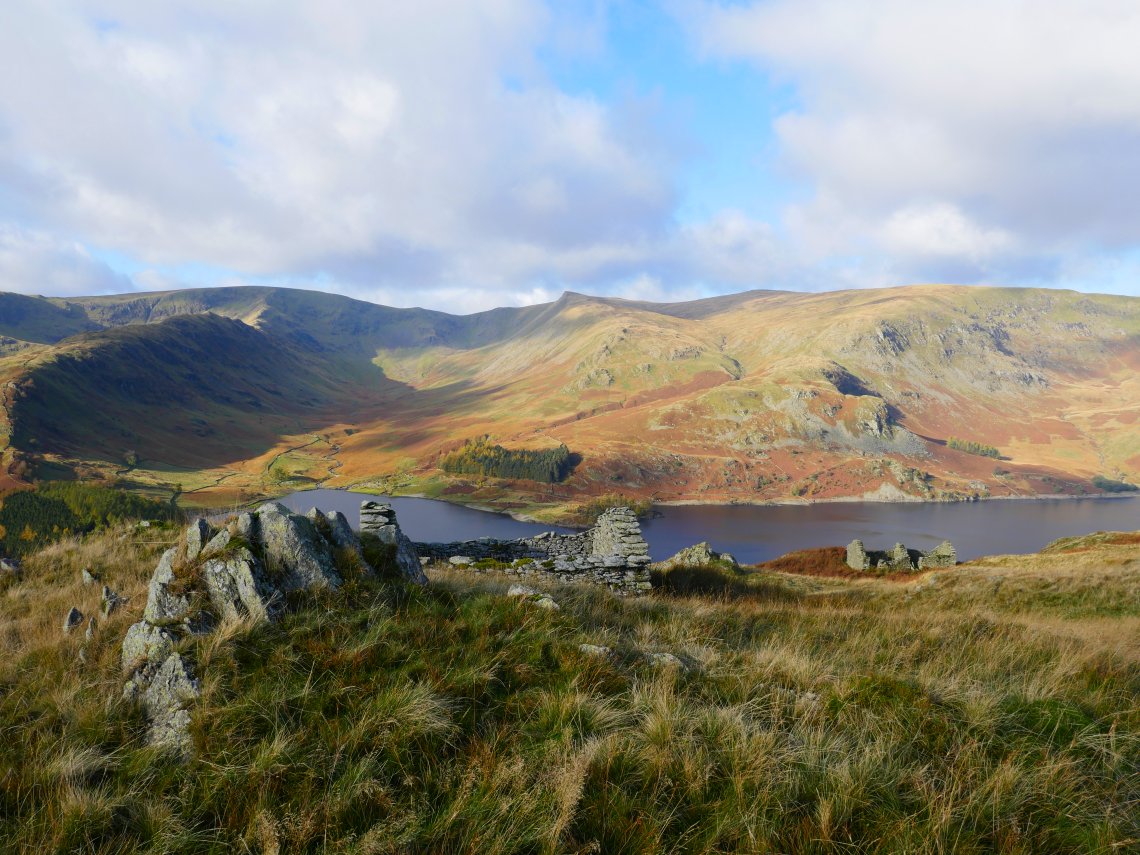 But it soon passes and the rest of the day was cold but sunny. This is looking over the old peat huts to High Street, the distinctive Kidsty Pike and High Raise.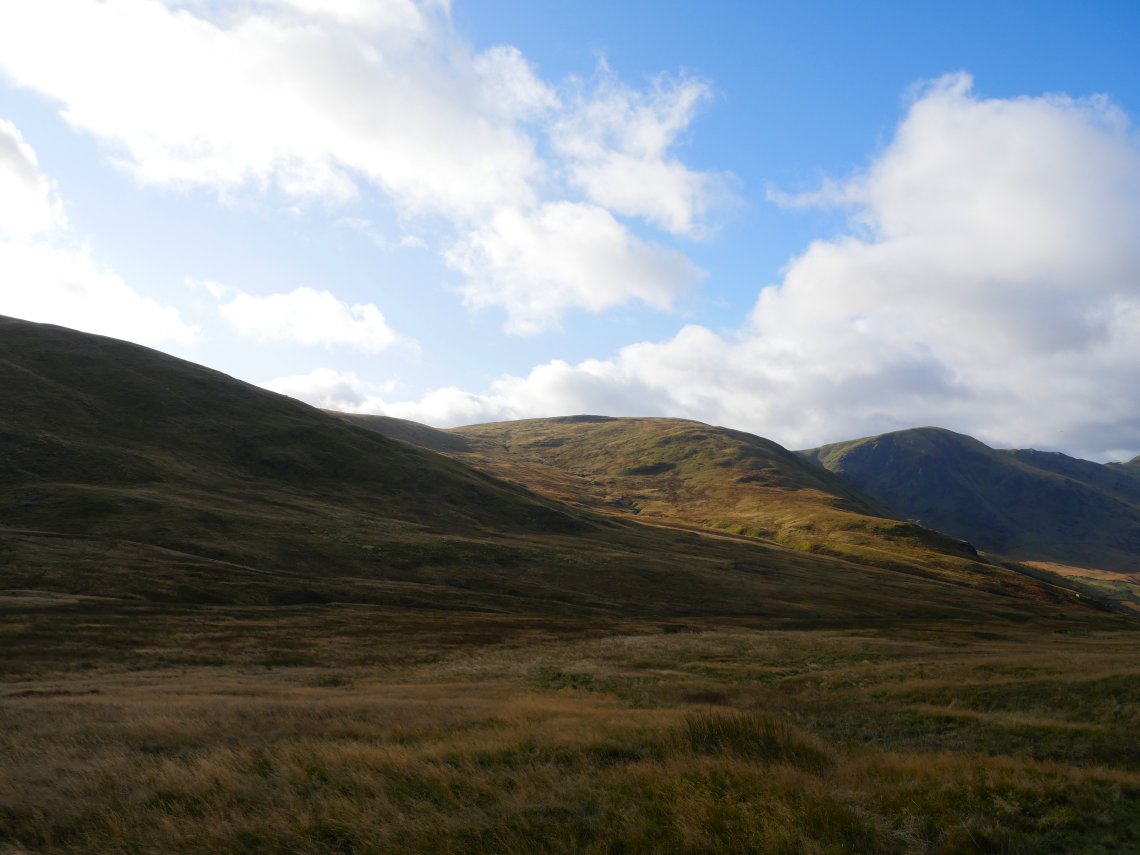 The north ridge of Branstree is to be my return path.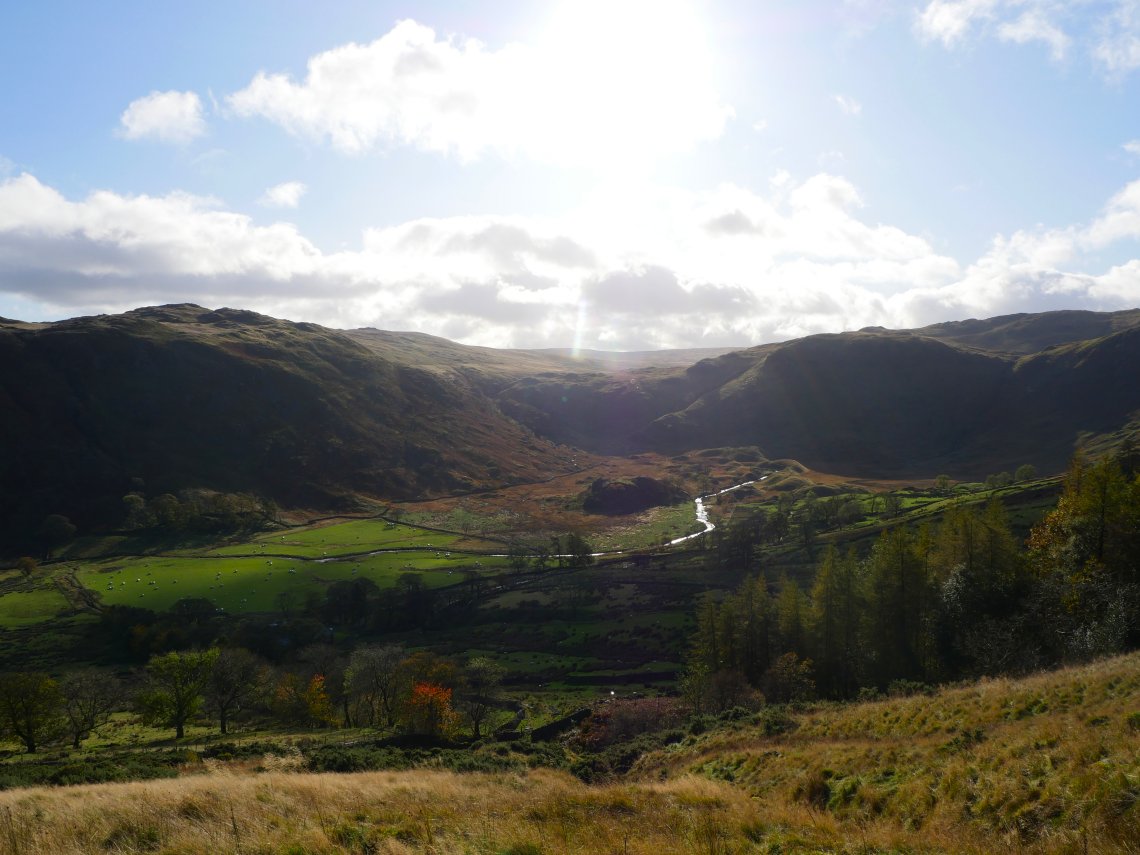 Looking down into Swindale.
The lowest of the falls in Mosedale Beck.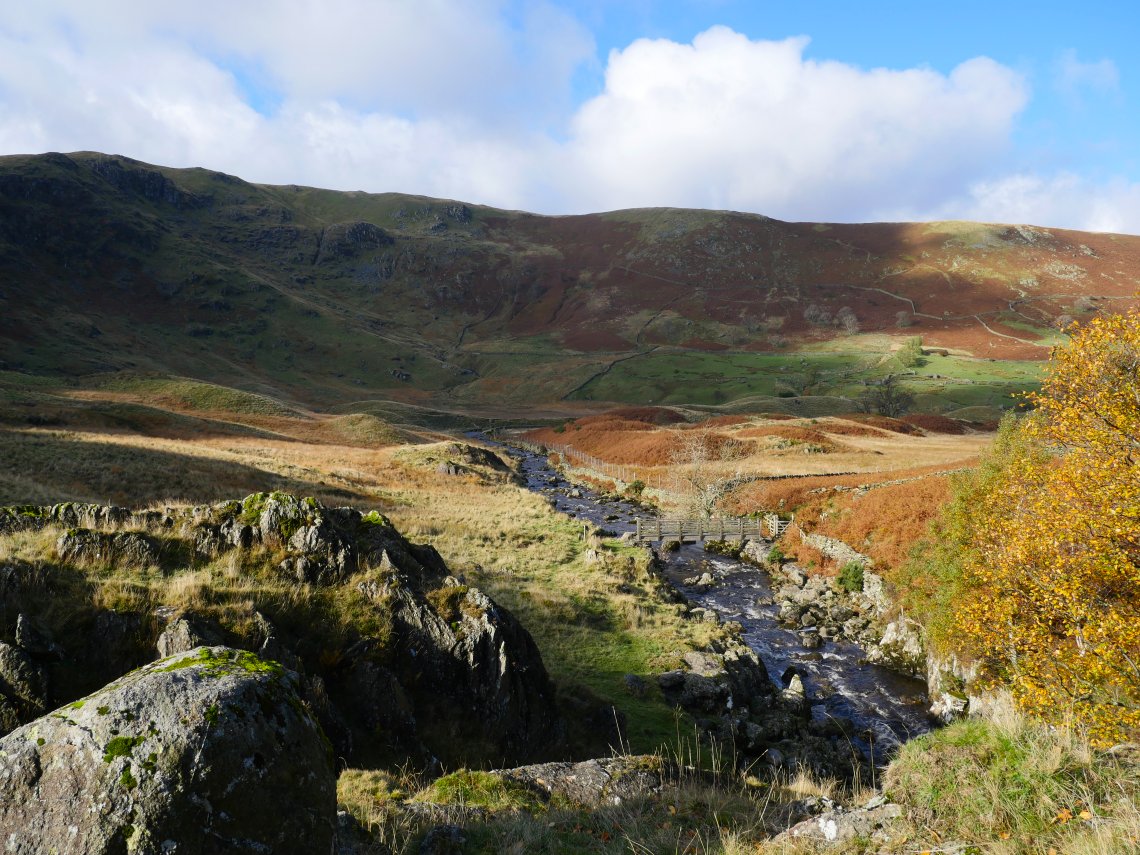 Mosedale Beck becomes Swindale Beck as it makes it's way along the valley.
Here are a few pics of the falls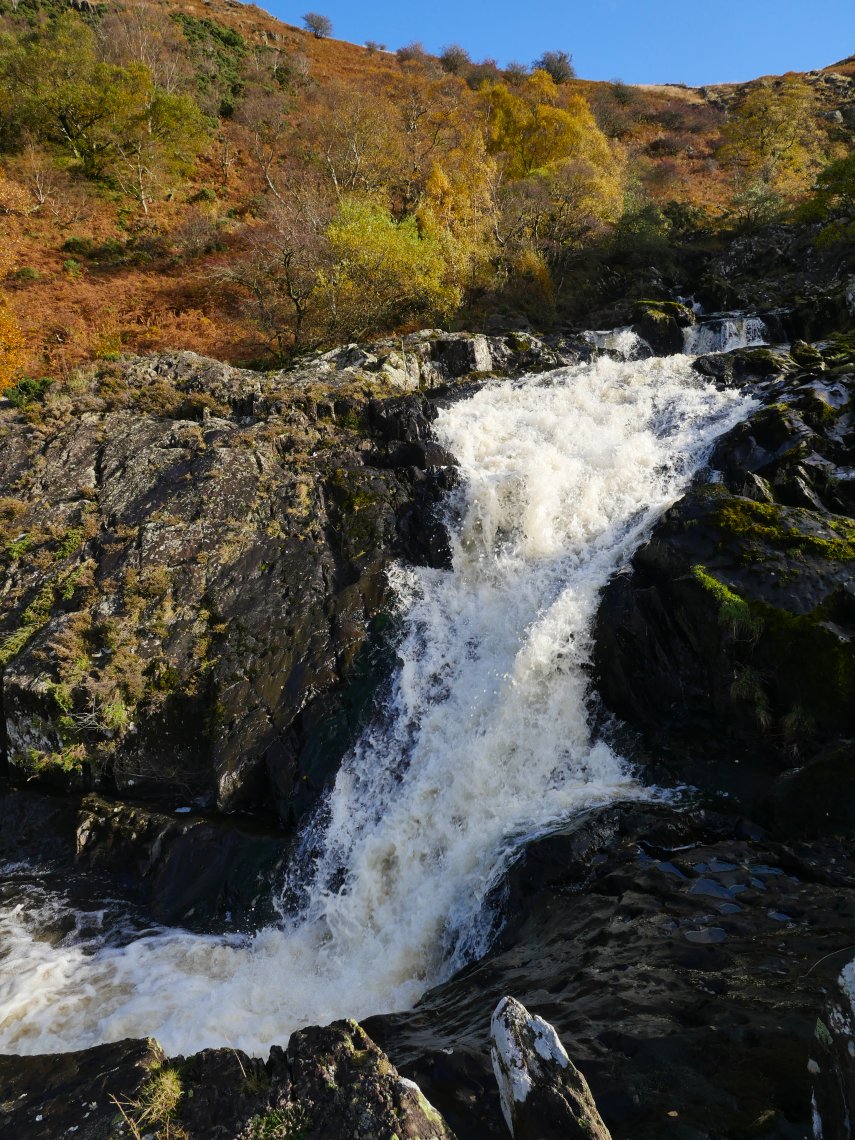 .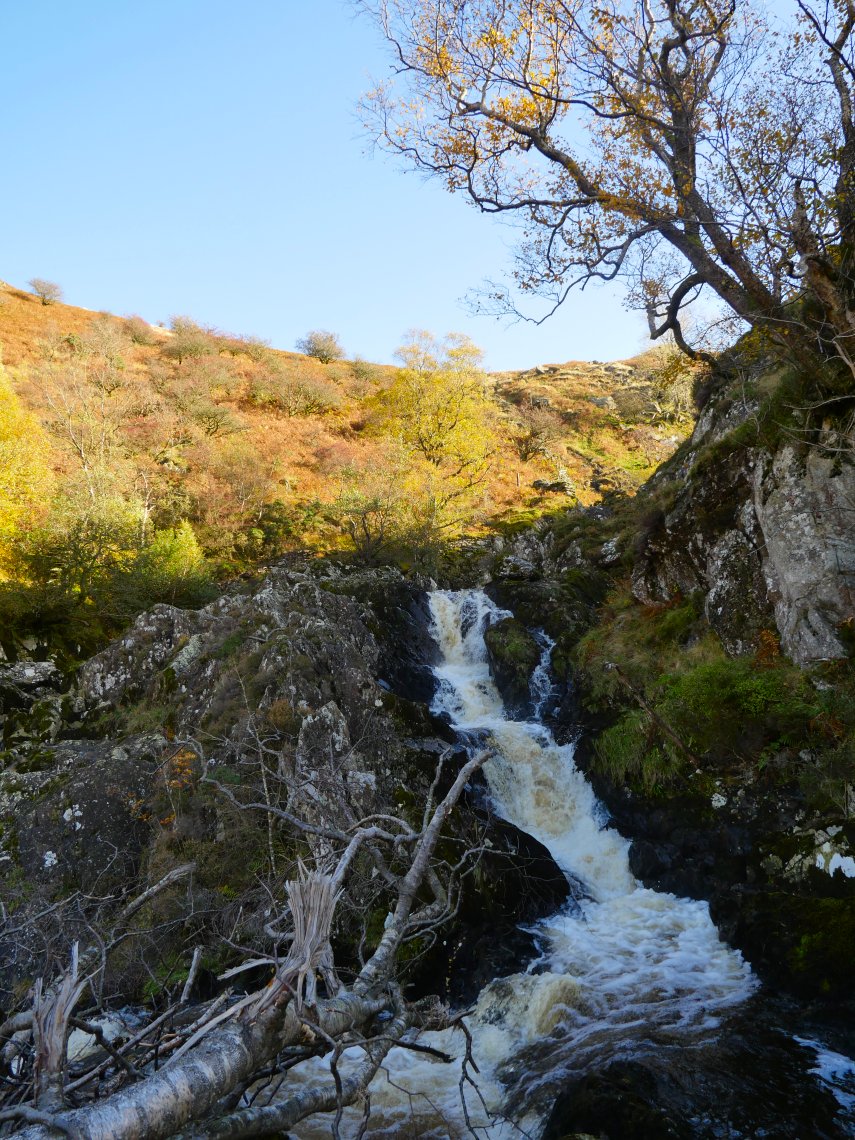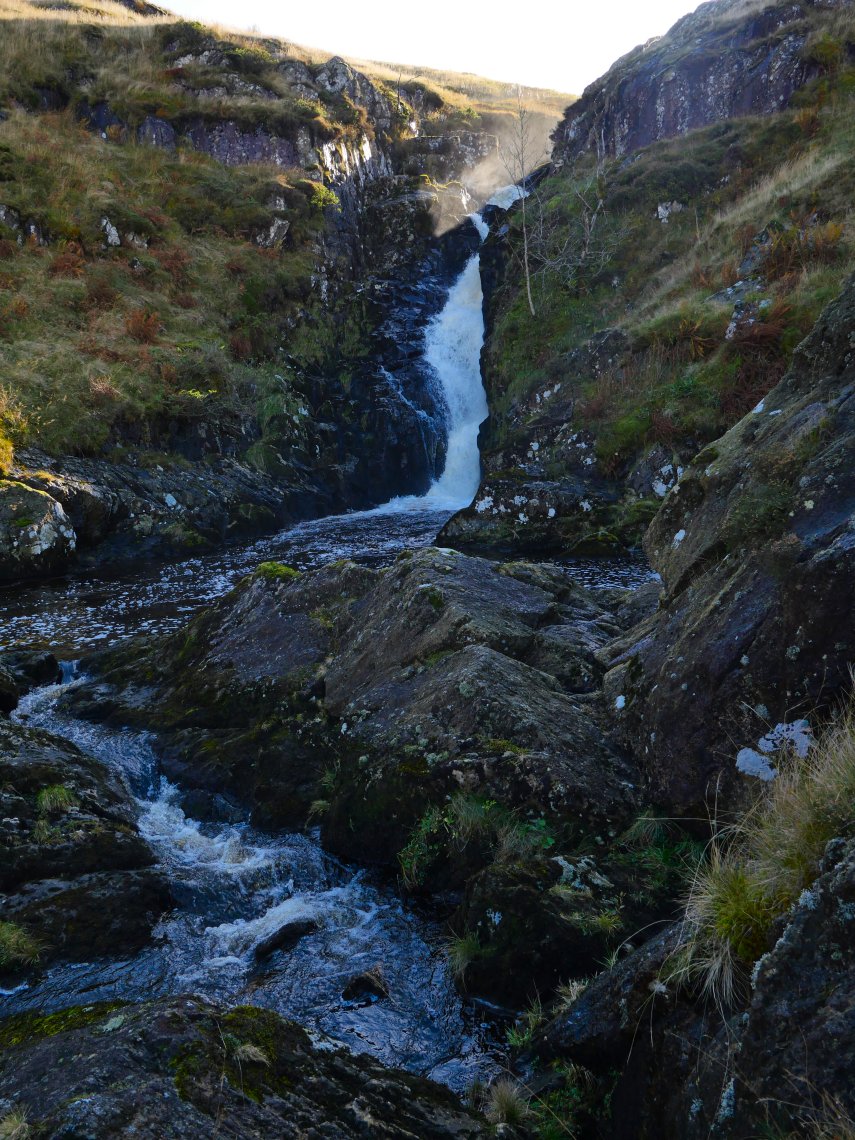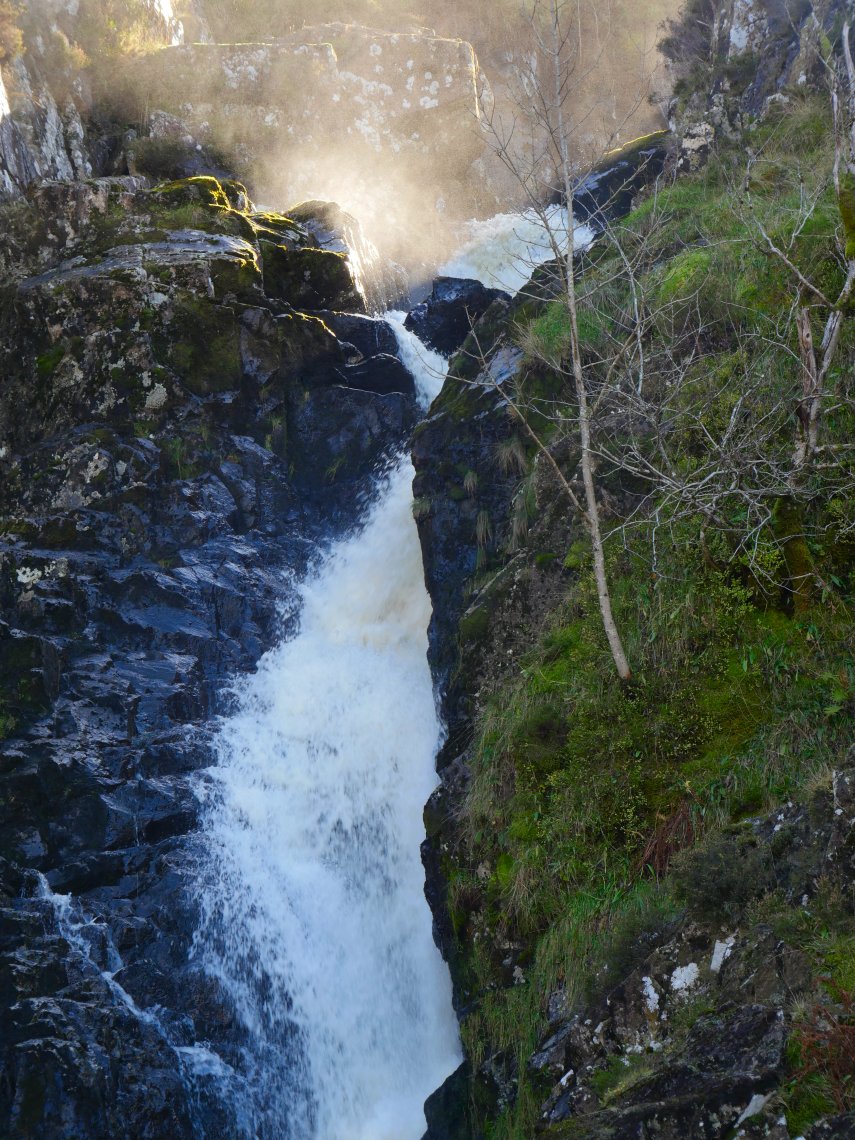 Zooming in on the spray lit by the sun on the highest of the falls.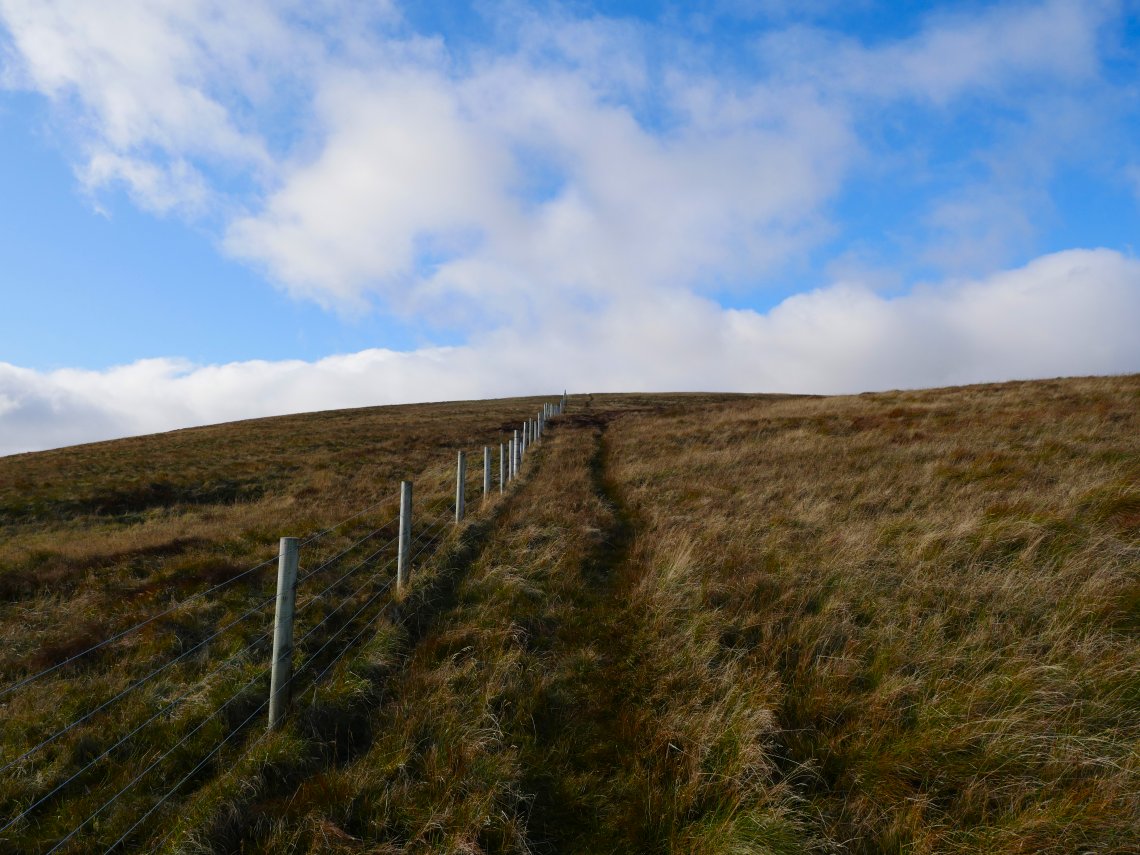 After leaving the falls I crossed over Nabs Moor and started on the long pull up by the fence to Selside.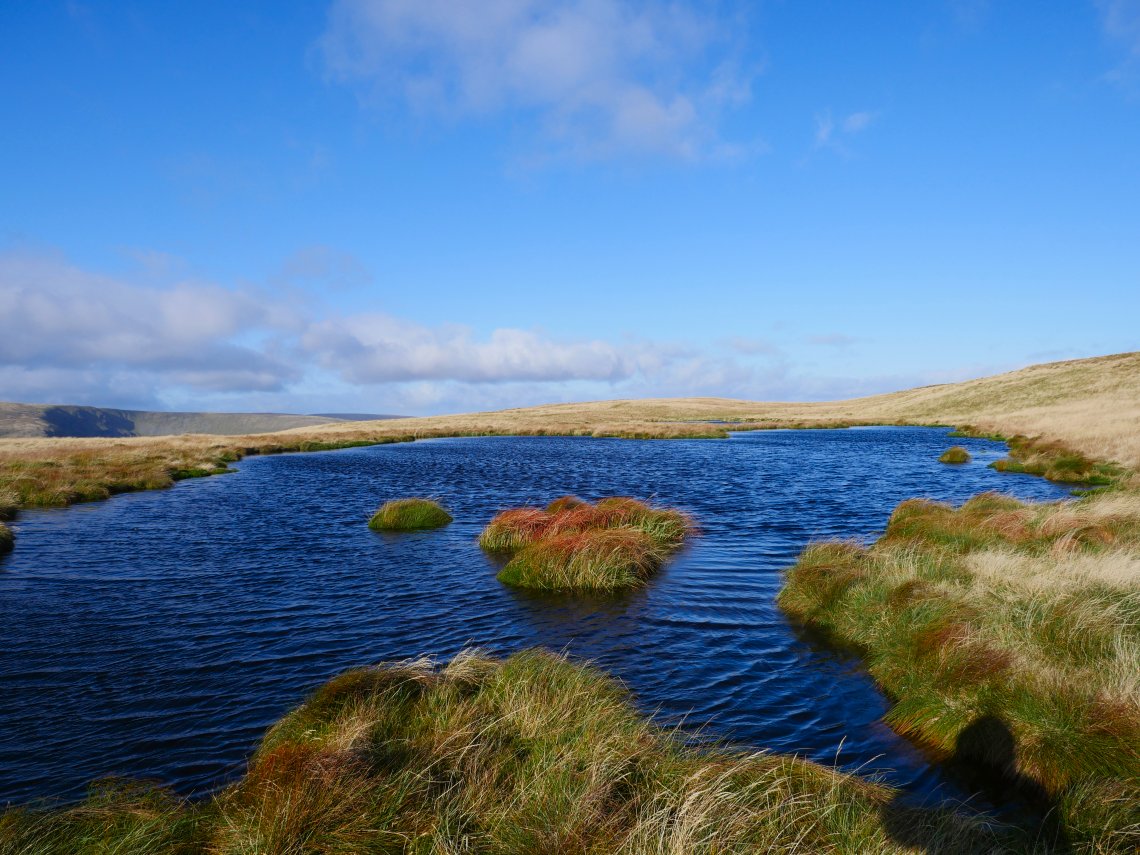 As my walk was a comparatively short one I walked over High Howes. This is the larger of the two tarns in the depression between here and Branstree.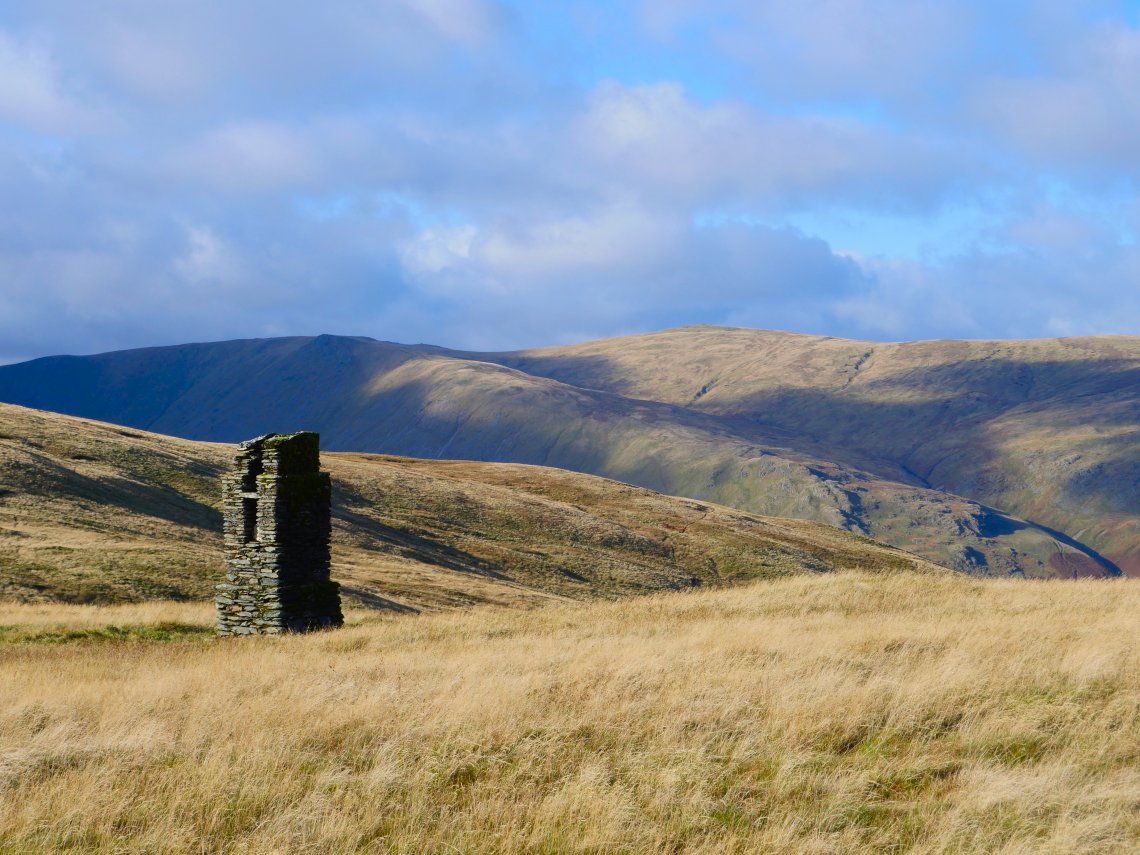 The old survey tower next to the tarns. The shadows are starting to fall on Riggindale and Kidsty Pike.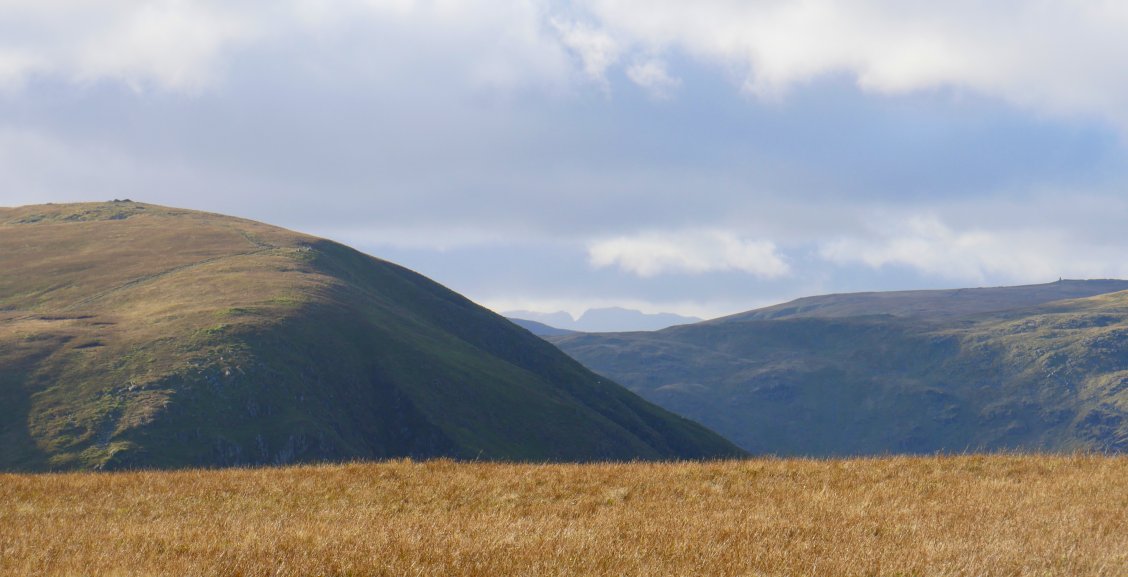 Scafell Pike over 15 miles away.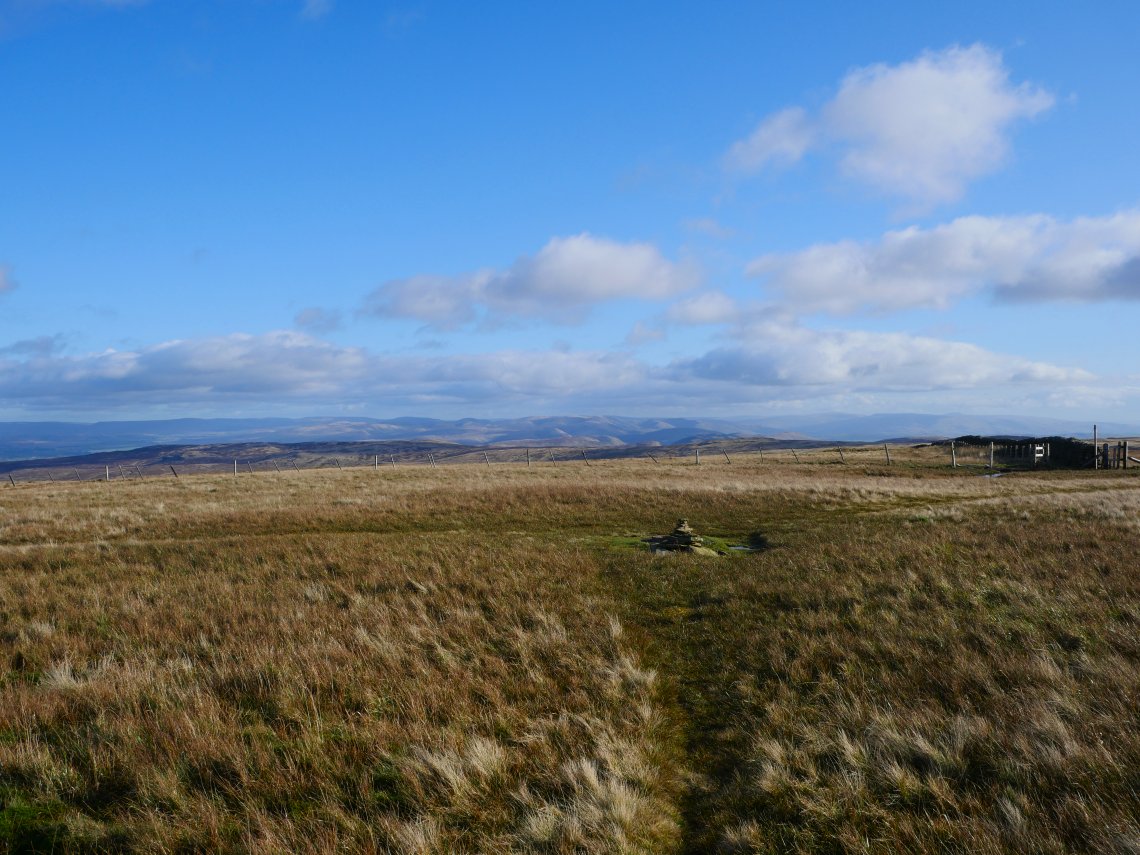 And in the other direction the distant Howgills are seen over Branstree top.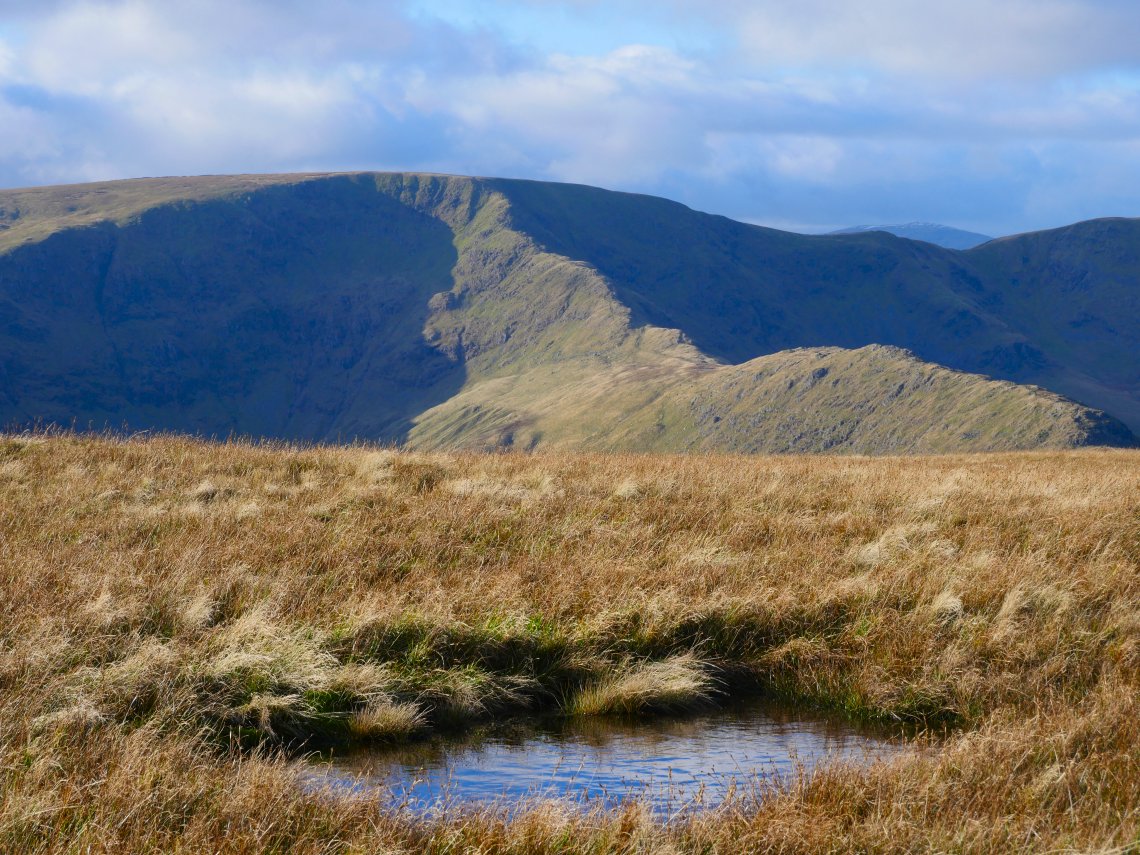 Wainwright says that the north ridge offers intimate views of the high Street fells and he's not wrong.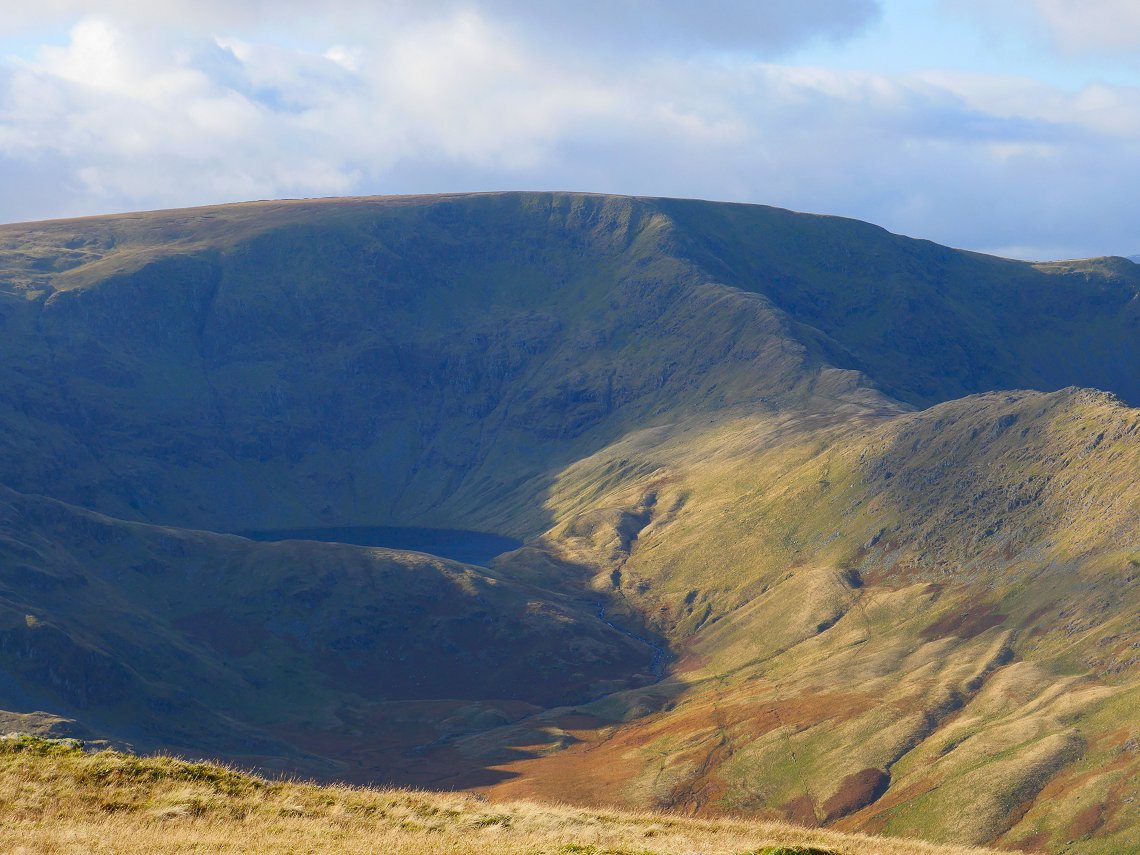 Blea Water in its corrie below High Street.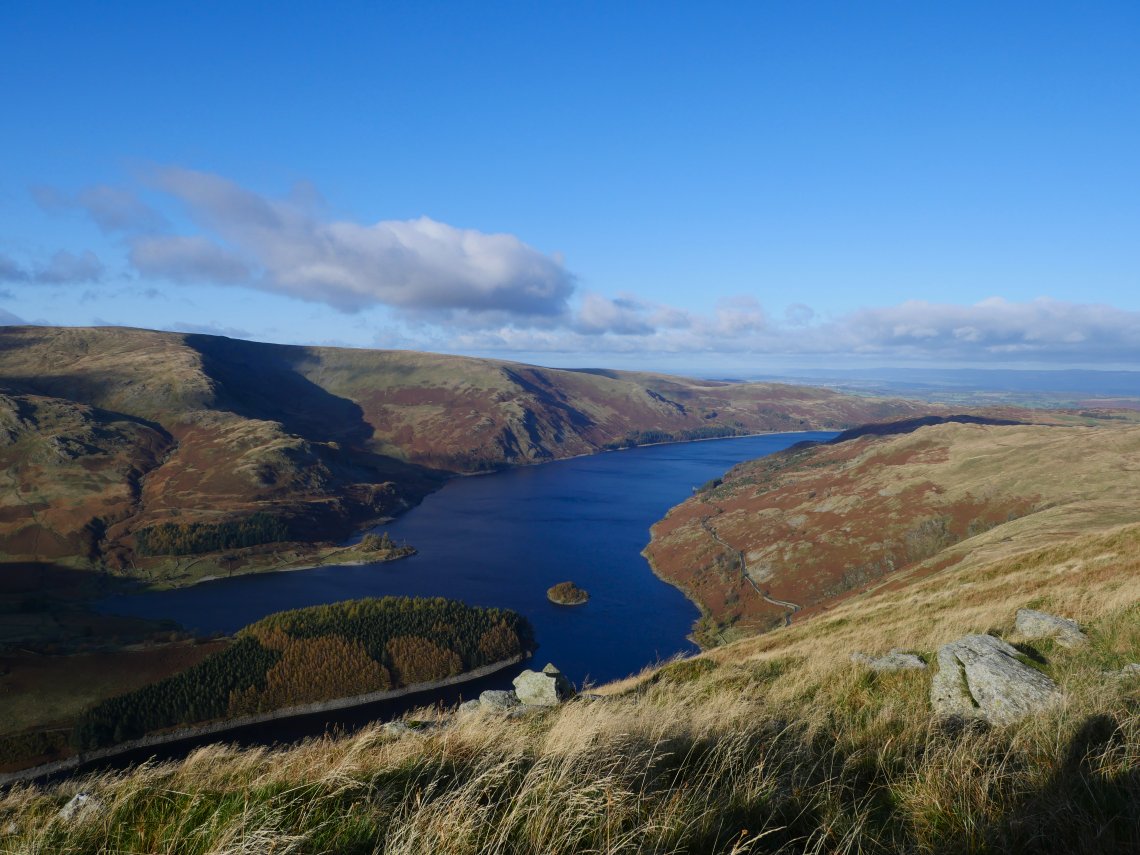 Looking along Haweswater.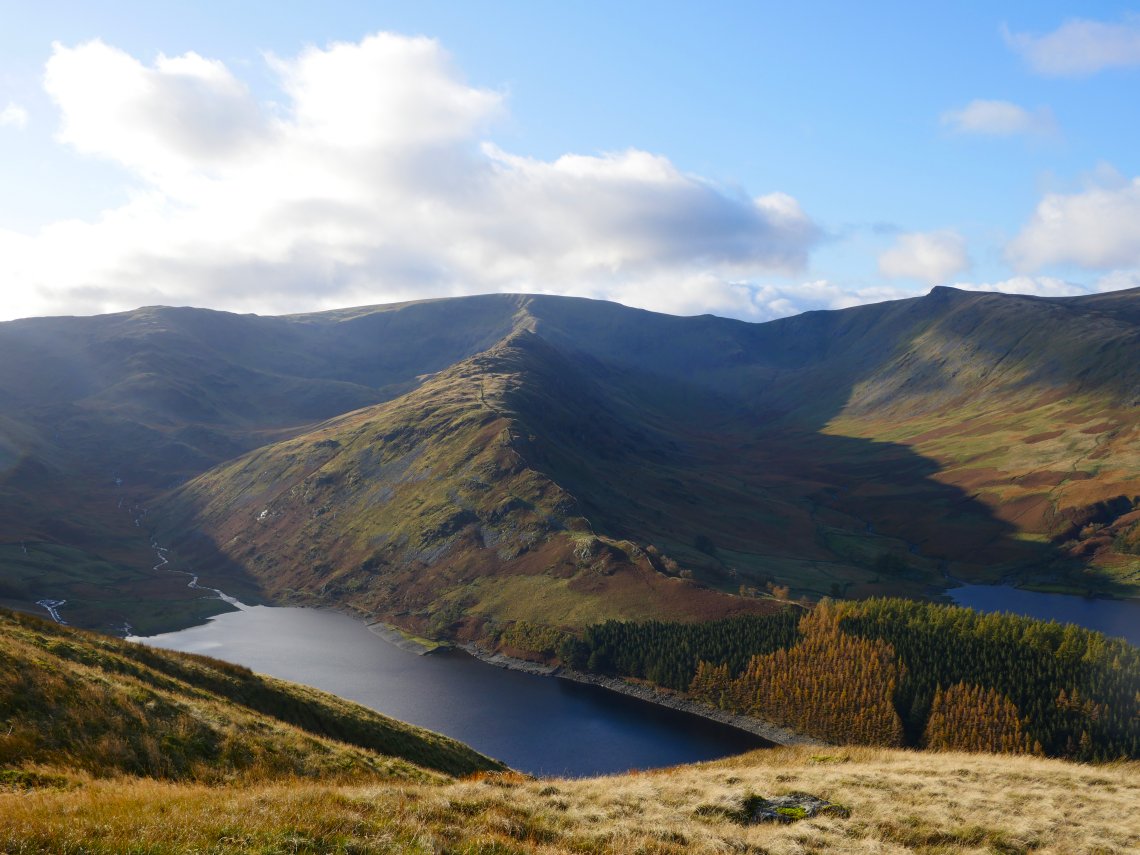 The wooded Rigg and Mardale Head.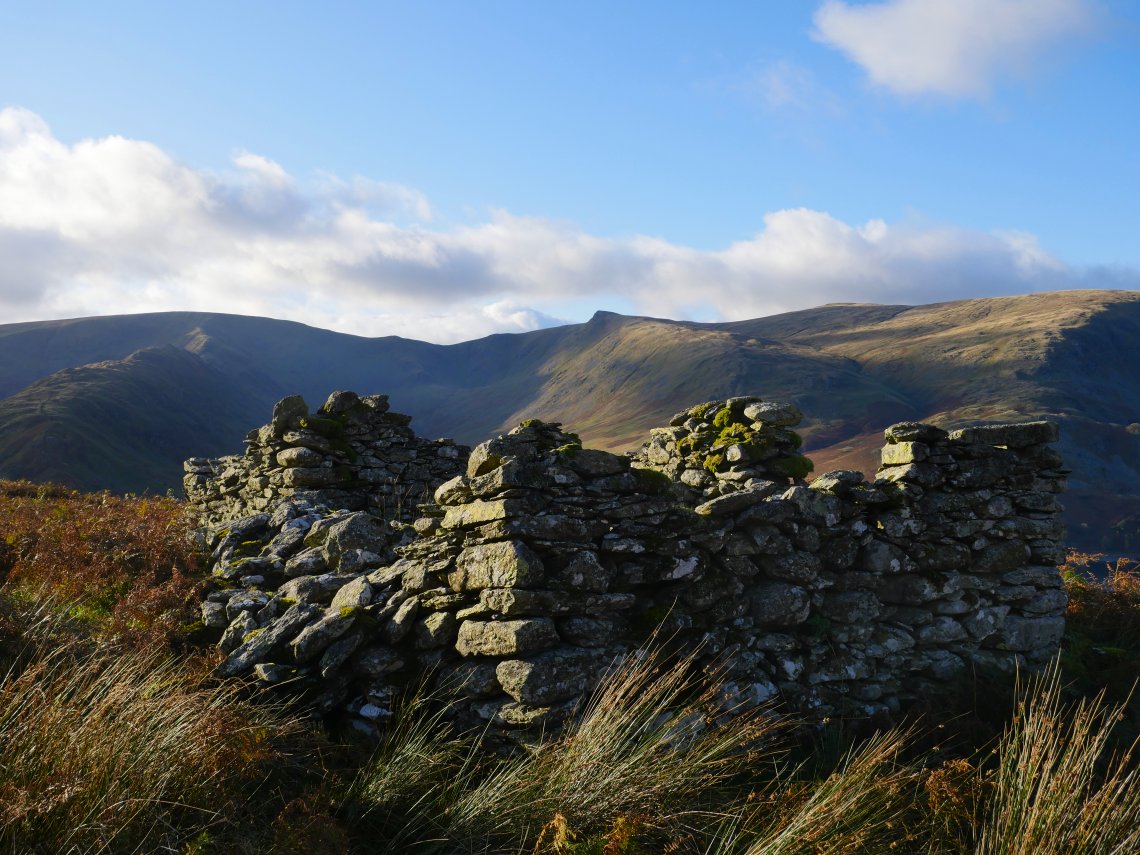 Kidsty Pike again from a ruined hut on the north ridge.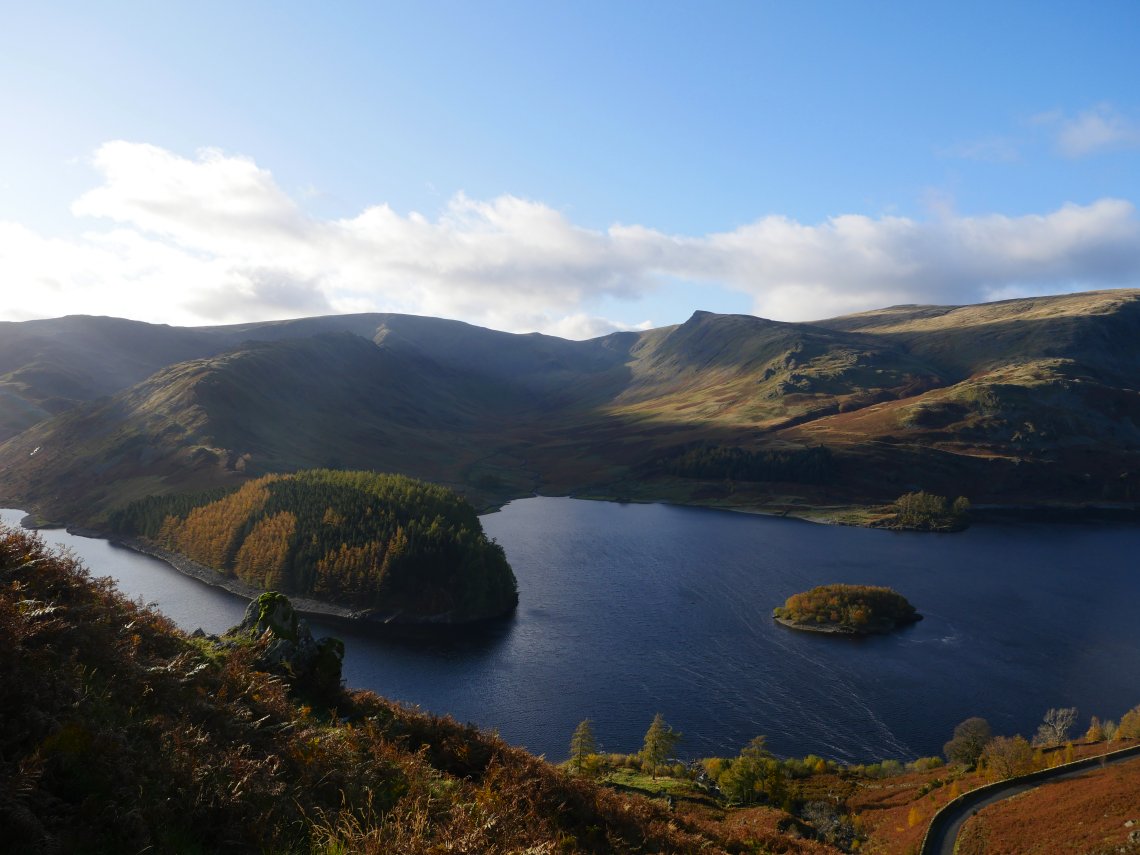 And a wider view from just before the descent becomes very steep and in places quite tricky especially with the dying bracken doing it's best to trip you up.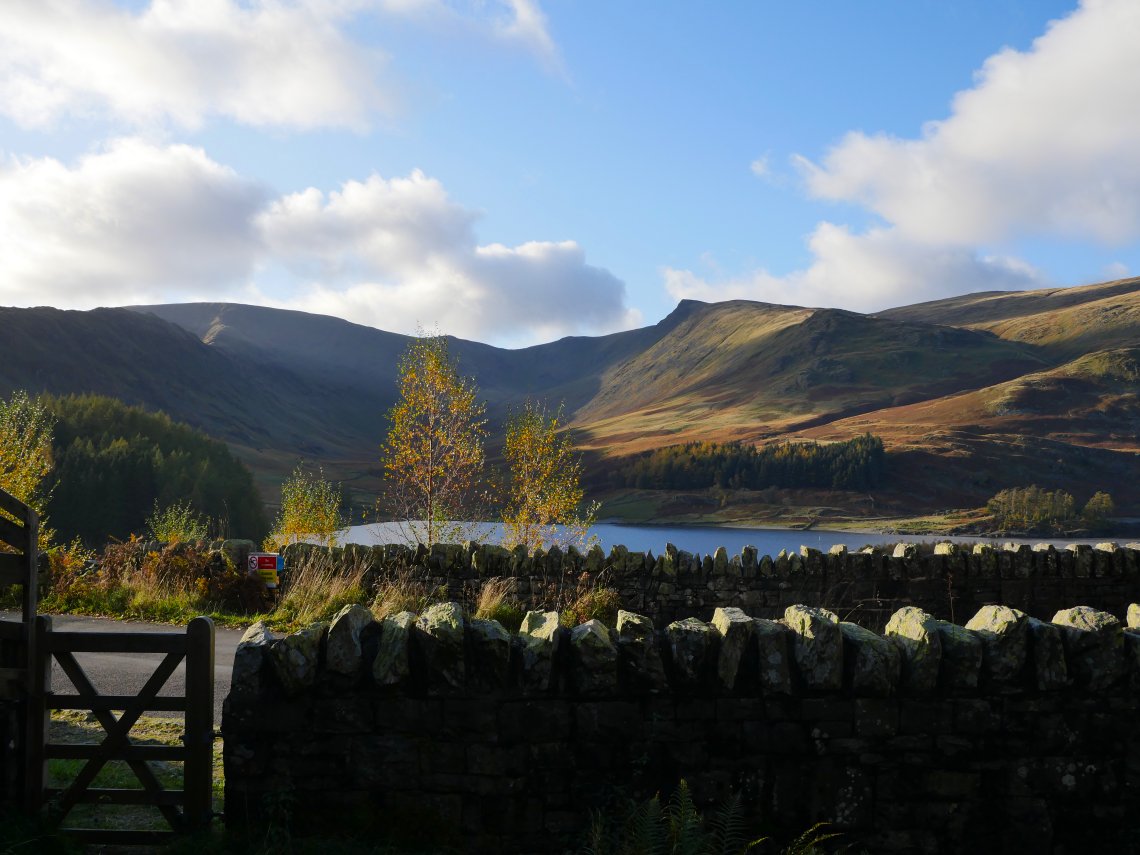 Eventually you arrive at this little gate by the road.