WWW.KARLSWALKS.CO.UK
PICTURES AND TRIP REPORTS FROM MY WALKS IN THE ENGLISH LAKE DISTRICT
---
Raven Crag, Castle Crag and The Benn
11th February 2018
Route. Legburthwaite - Thirlmere dam - Raven crag - Castle crag fort - The Benn - Shoulthwaite Moss - Bridge End farm - Shoulthwaite( about 5.5 miles 1700ft ascent )
James and I had a ride up to the Lakes as he wanted to take some photos of rocks, Crags and other landscape features for his university work. With the side roads still affected by the snow we ended up at Legburthwaite from where James could get his "environmental background models" whilst I could knock off The Benn, one of my outstanding Birkett tops.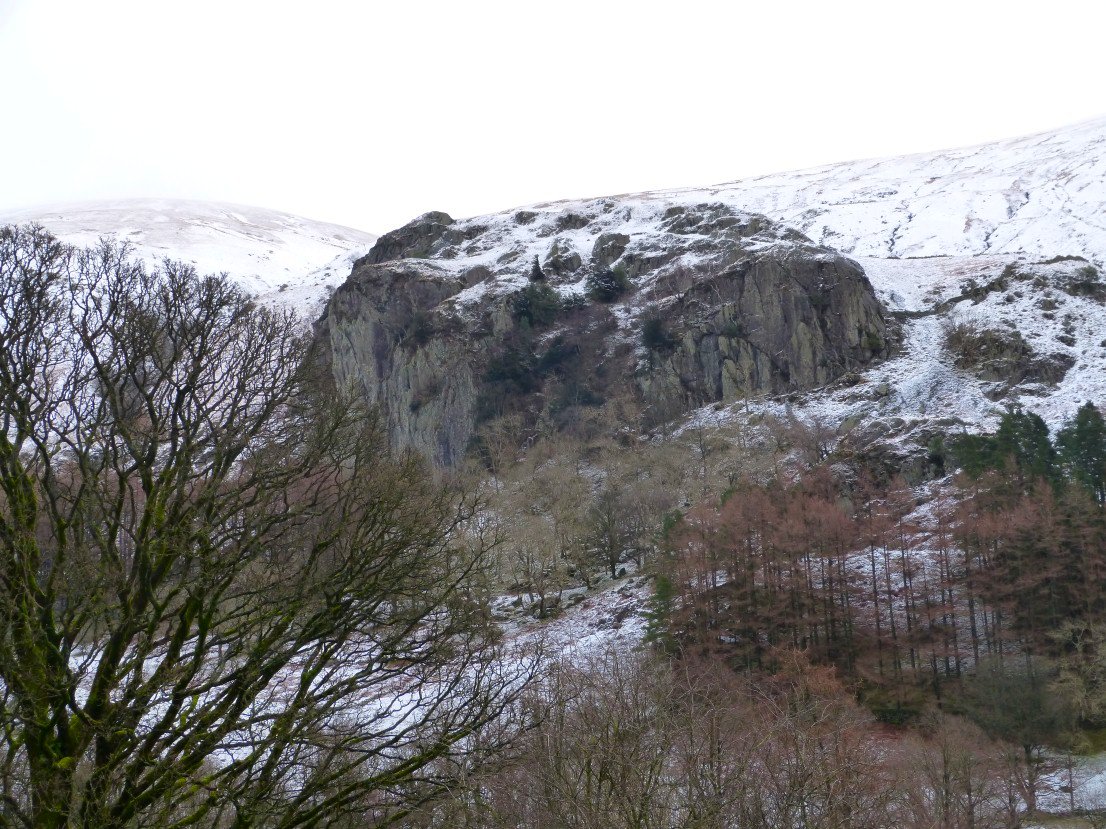 A nice bit of rock well seen as we booted up. Castle Rock.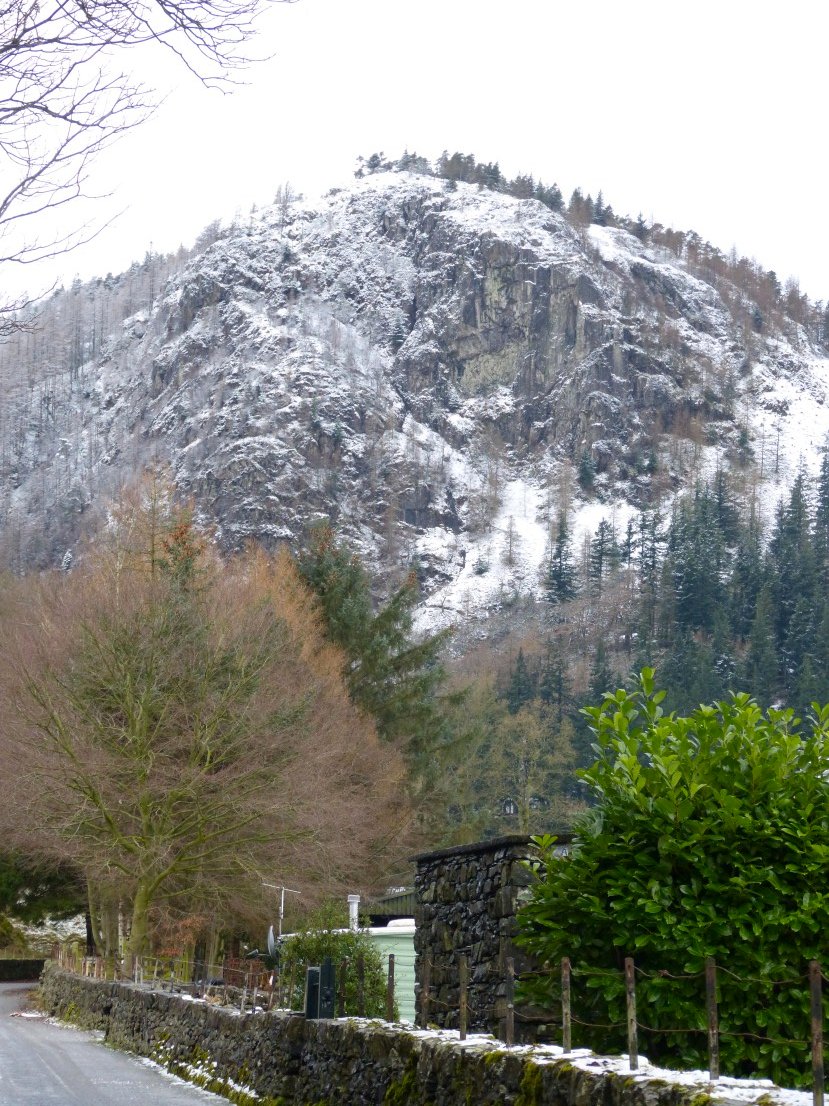 And another nice bit of rock. Raven Crag from the road past Bridge End Farm.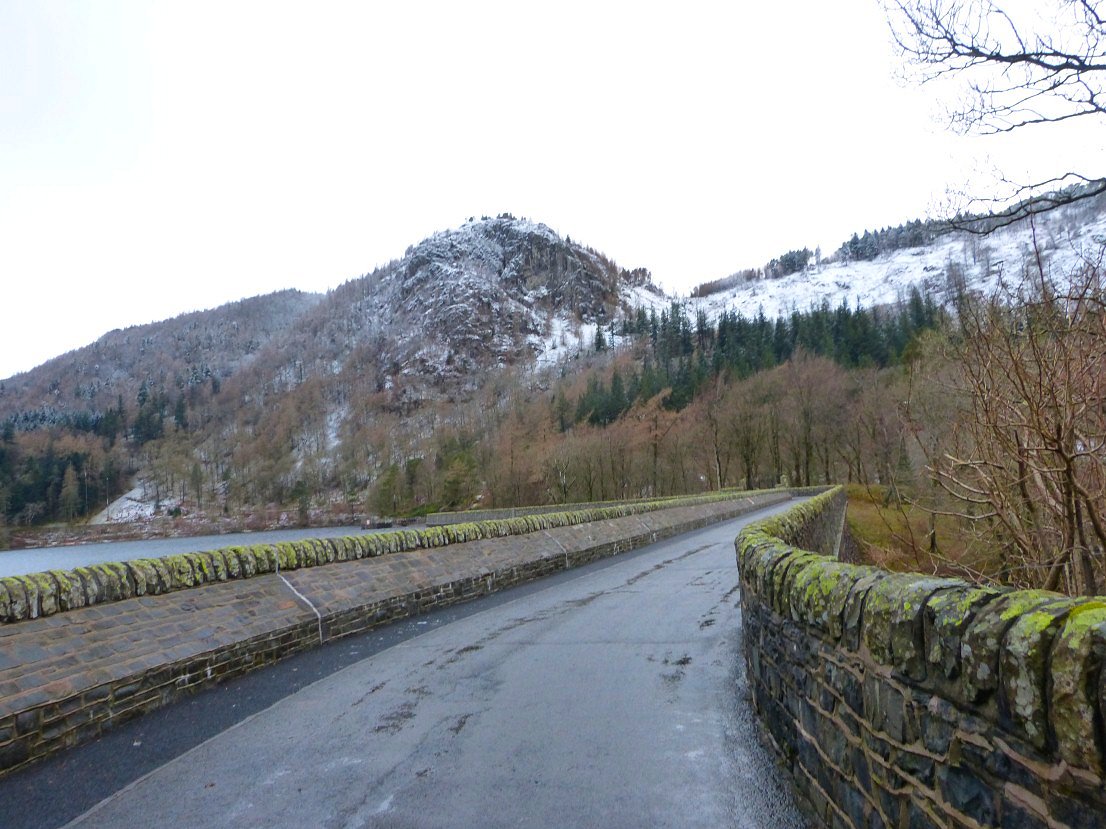 Raven Crag again seen from Thirlmere dam..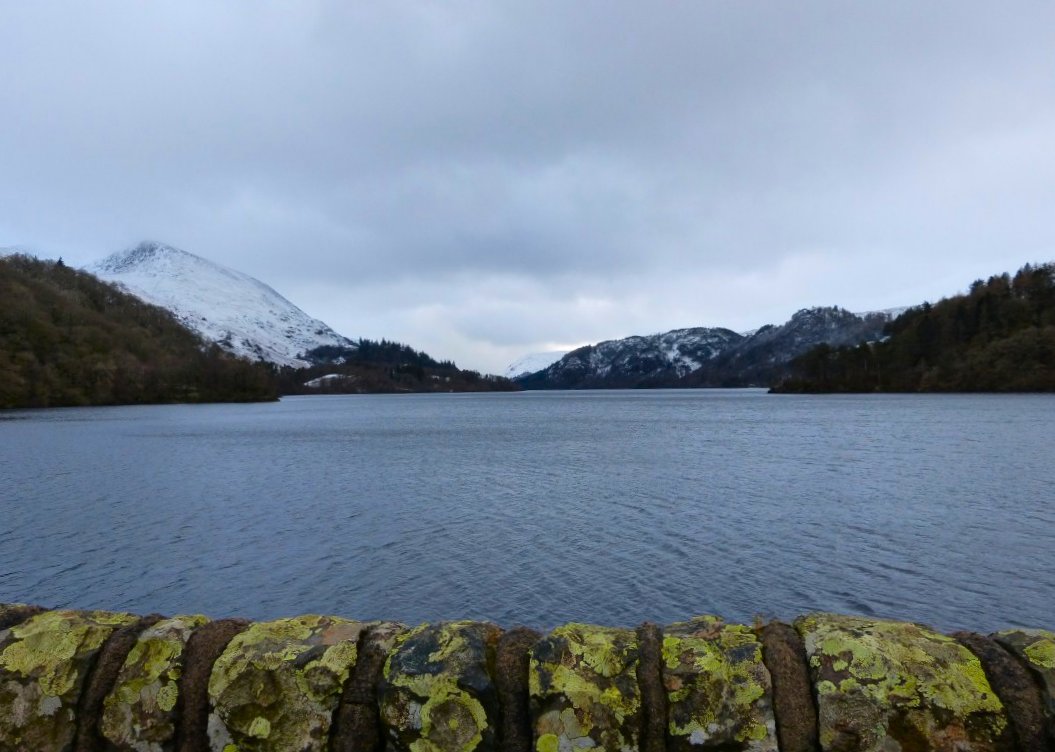 A look along lovely Thirlmere.. No zip wire needed here..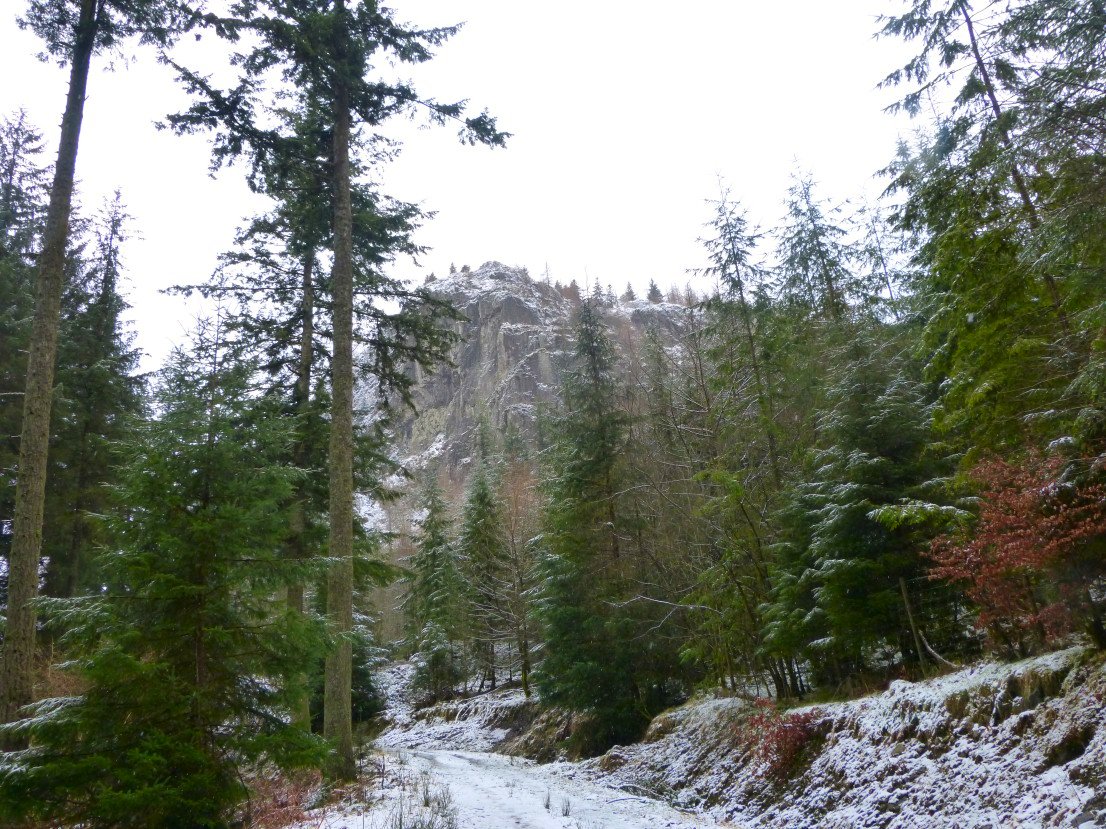 Crossing one of the forest roads on the climb.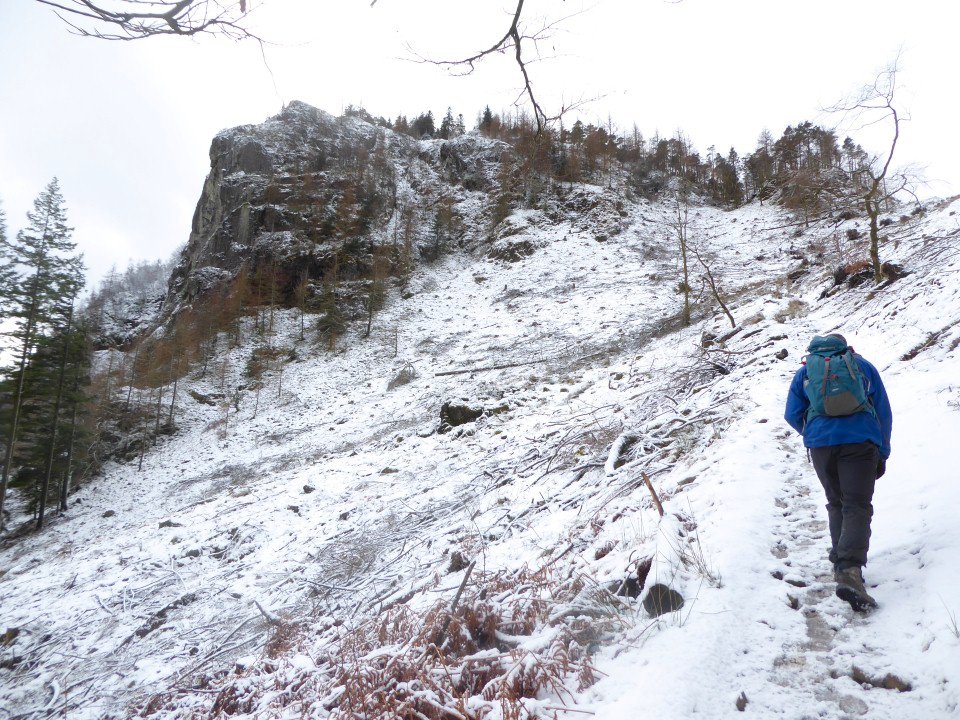 Raven Crag again from the path through the felled area.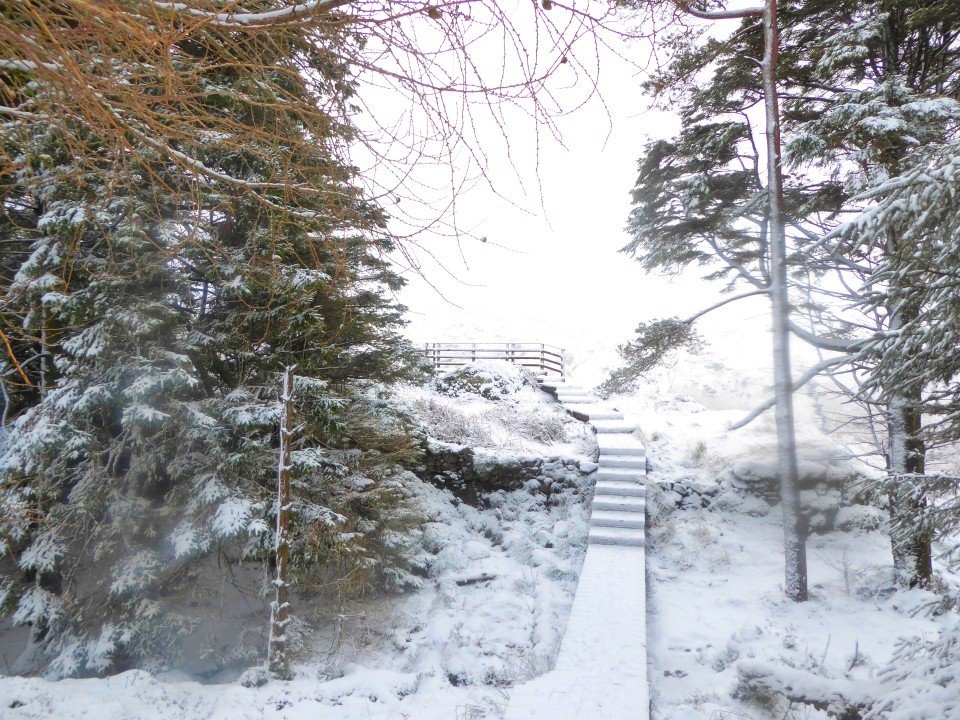 The new steps and viewing platform.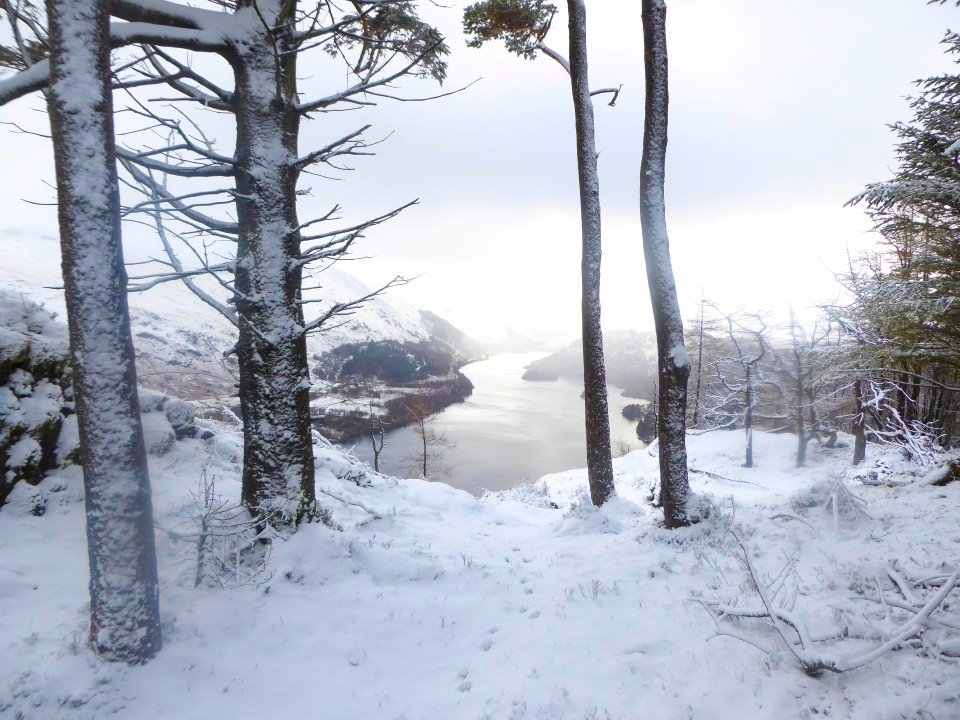 Snow had been coming and going on the climb but we were lucky and had a few minutes of clear weather at the top..
.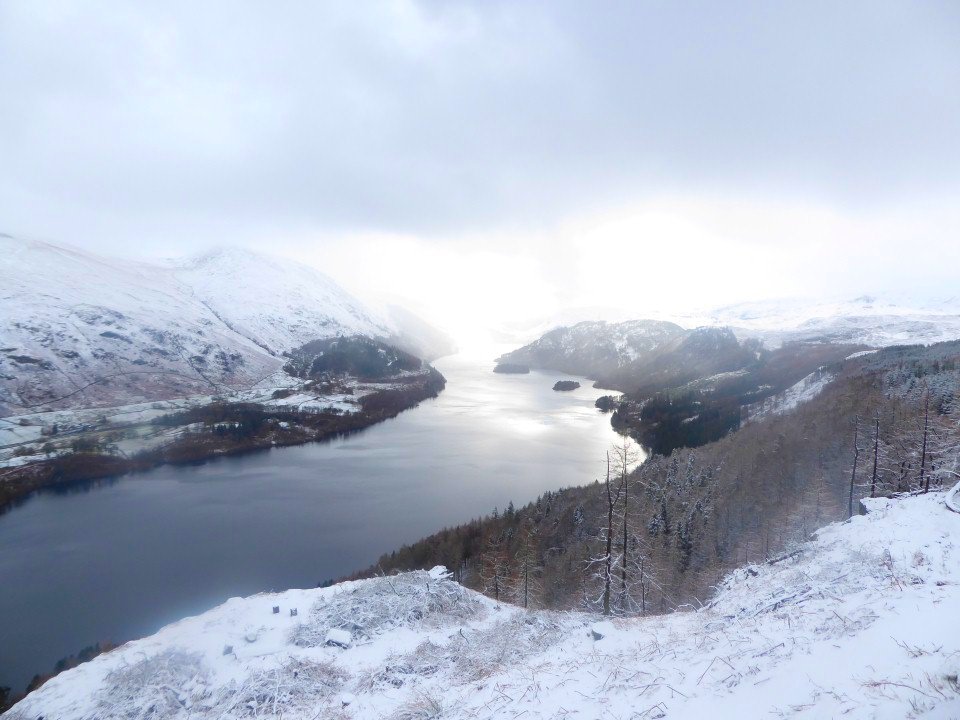 Why anyone would think this is a suitable place for a zip wire beats me.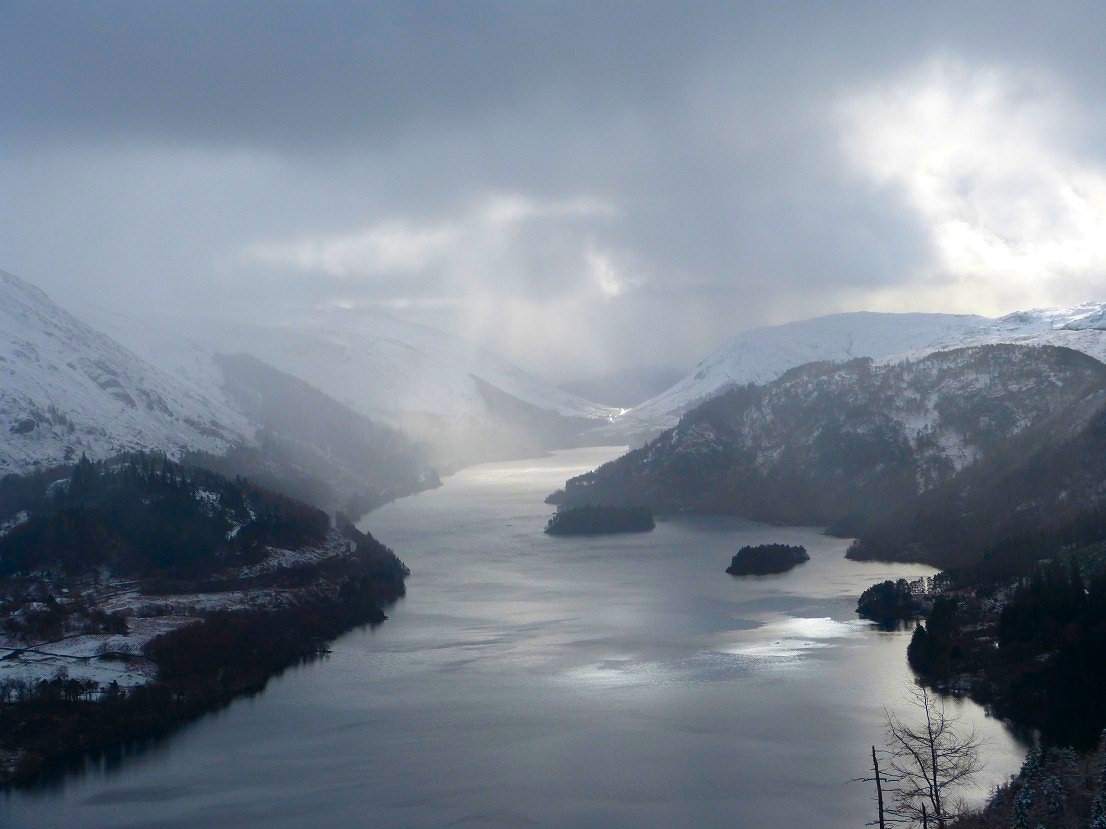 Sunshine on Dunmail Raise and Thirlmere..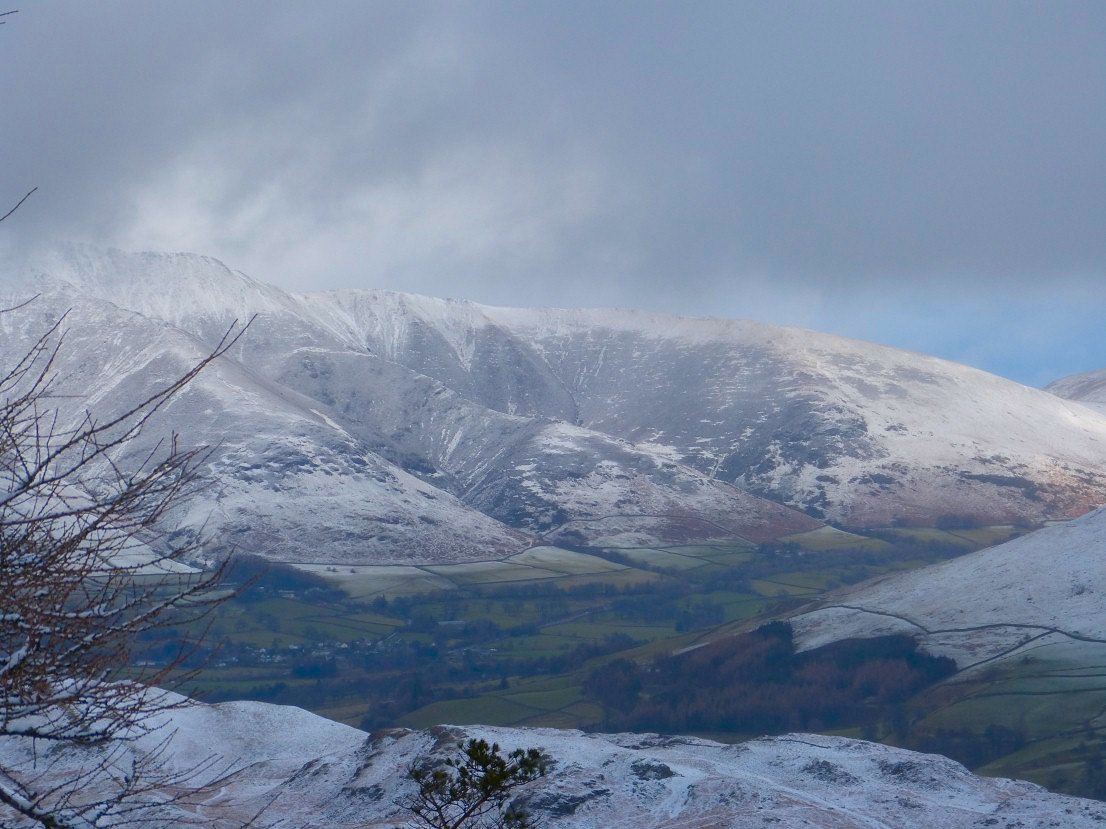 Looking over to Blencathra.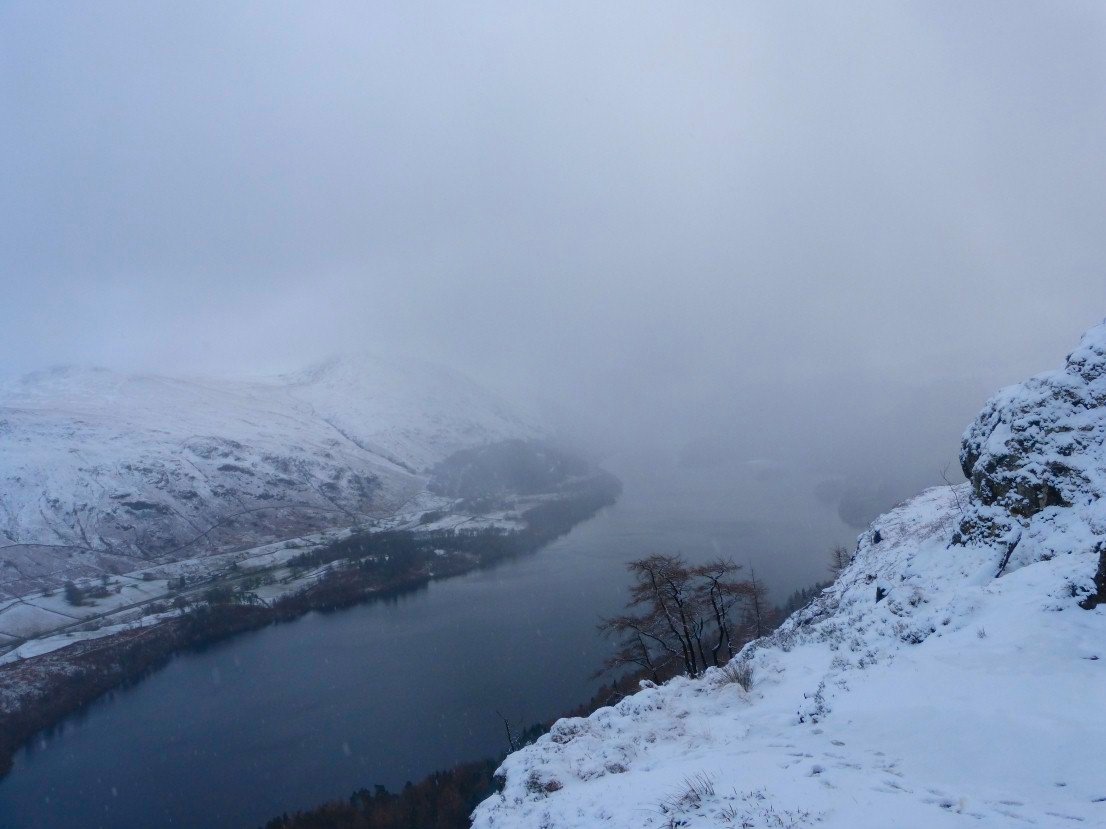 Our few minutes of good visibility looks to be coming to an end..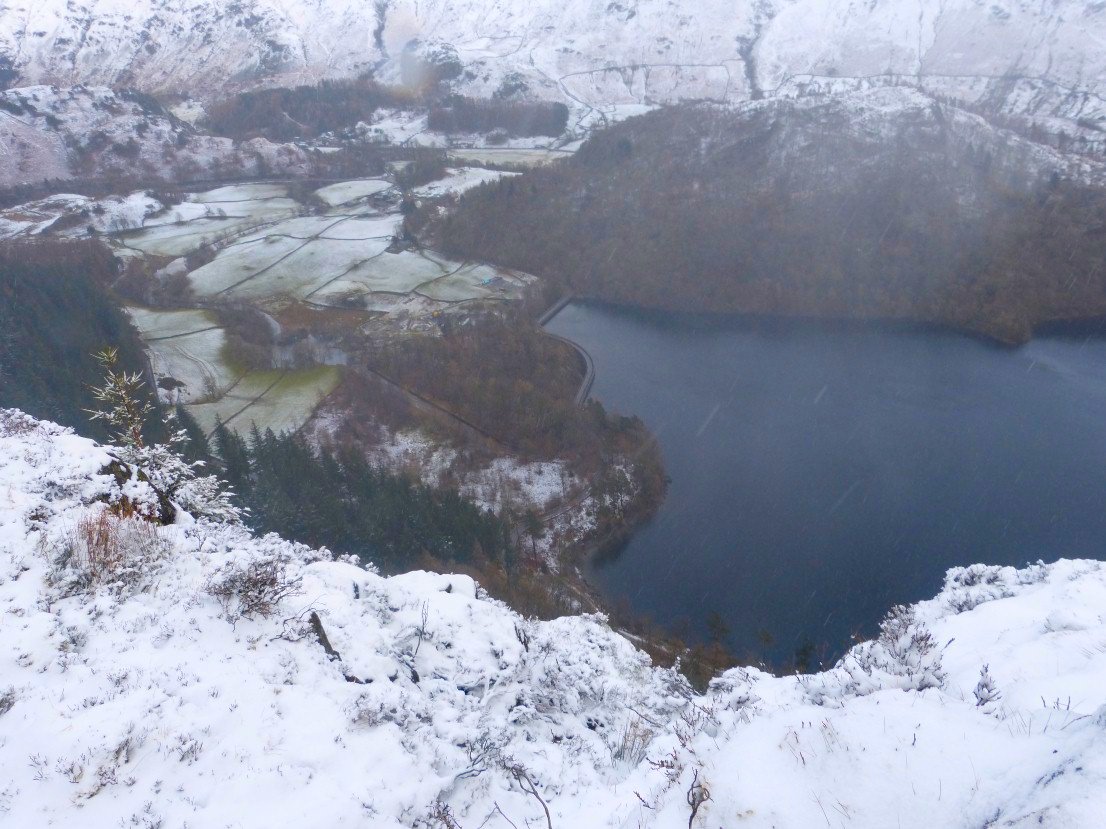 A very tentative peep over to the dam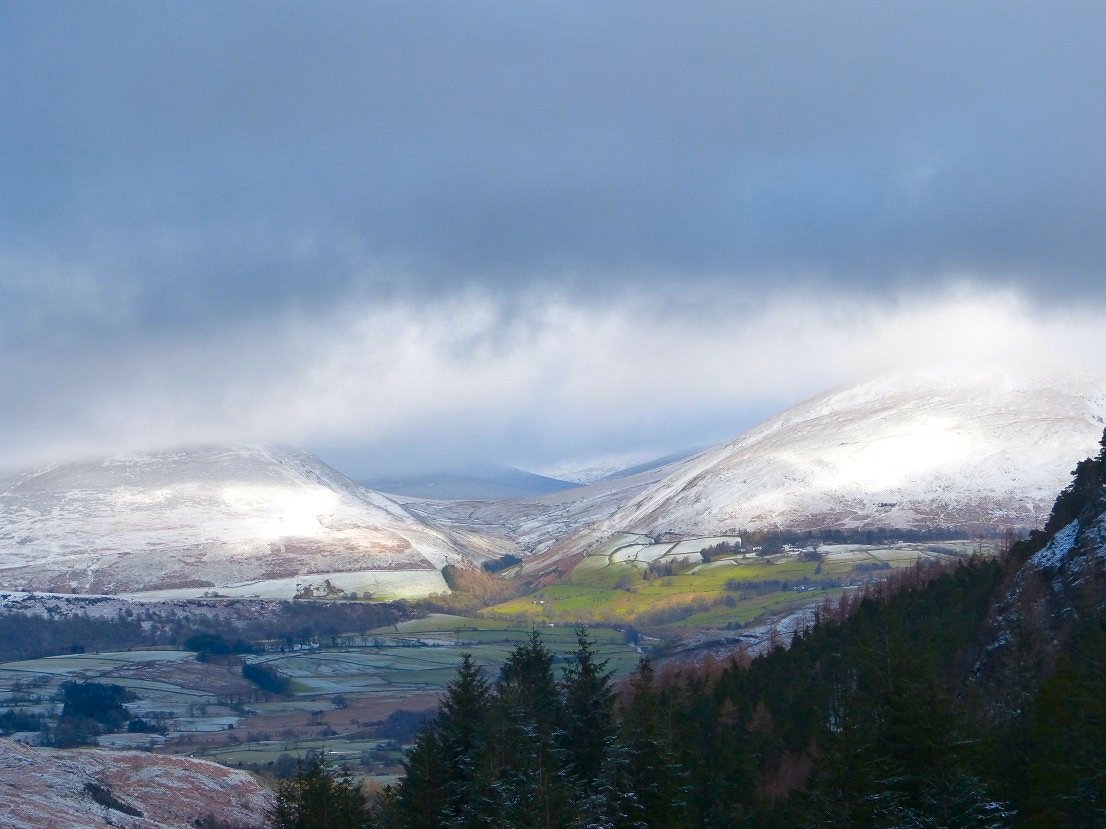 Looking along the gap between Lonscale Fell and Blencathra.
Latrigg and Brundholme Wood catch a little of the sunshine.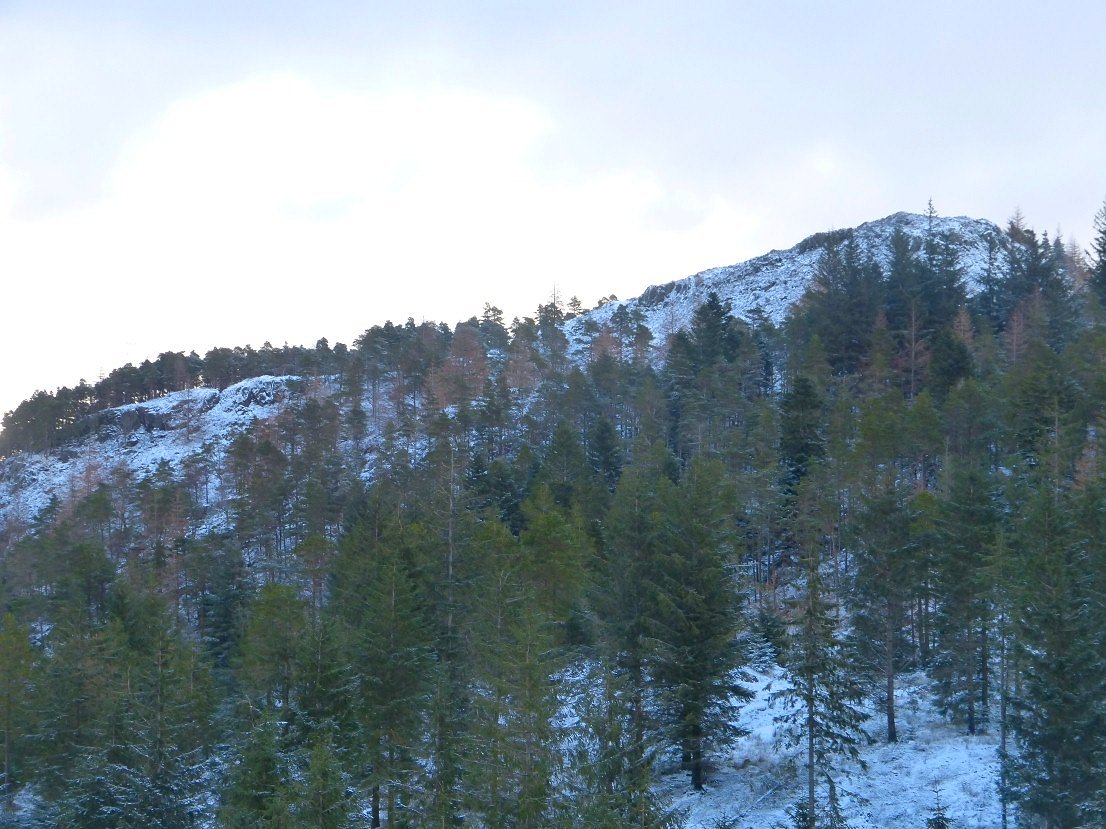 We left the top of Raven Crag and the weather cleared again as we climbed Castle Crag from where we could see The Benn.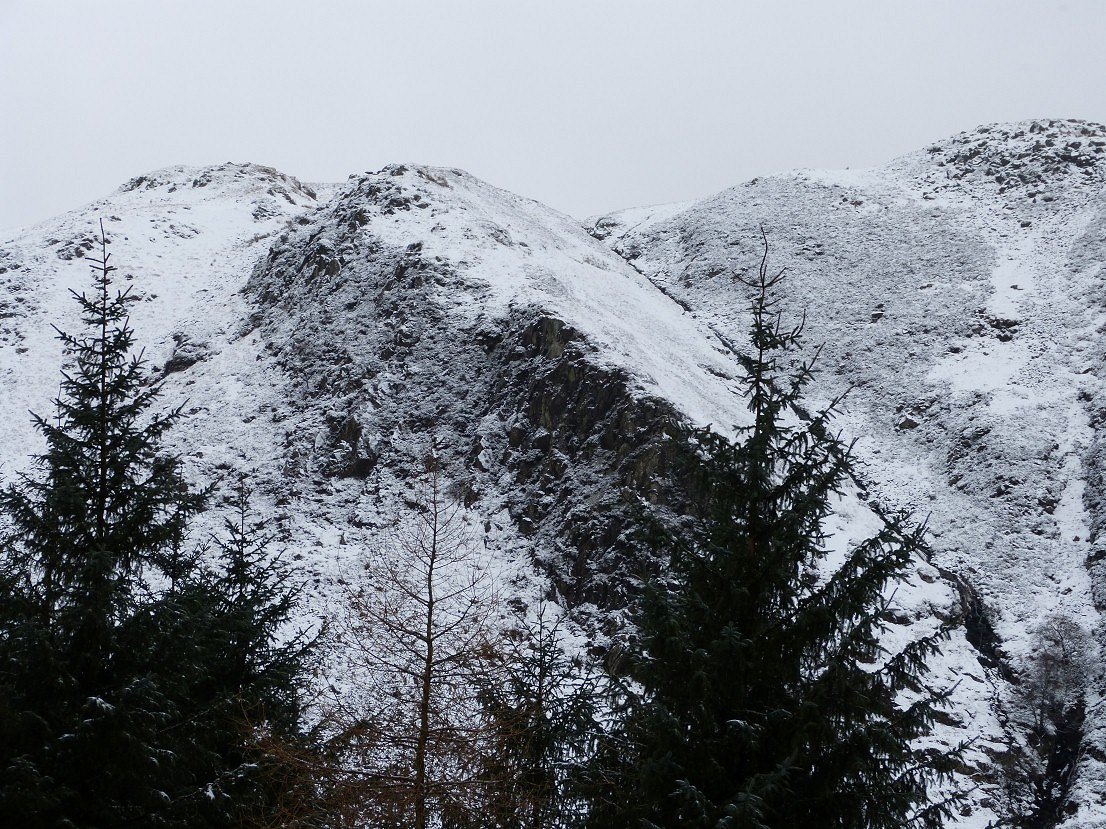 A black and white Iron Crag.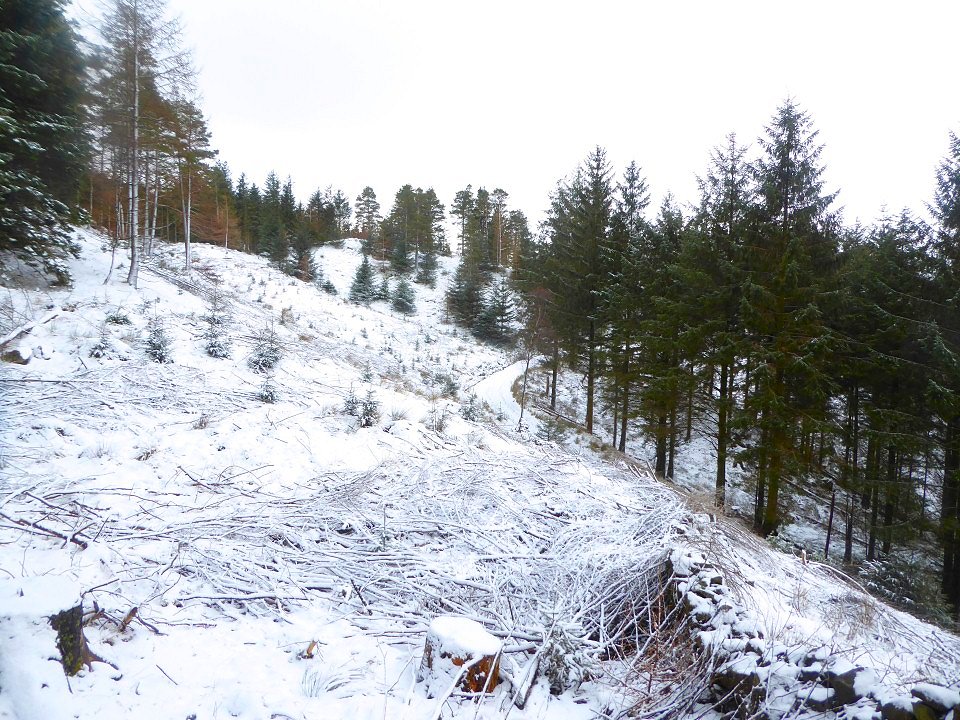 I had forgotten to look at the route to the Benn in the Birkett book so we walked down the forest road looking for any likely start Pont. This wall seemed about the only way and although it was a bit tough crossing the felled trees we made it safely to the top.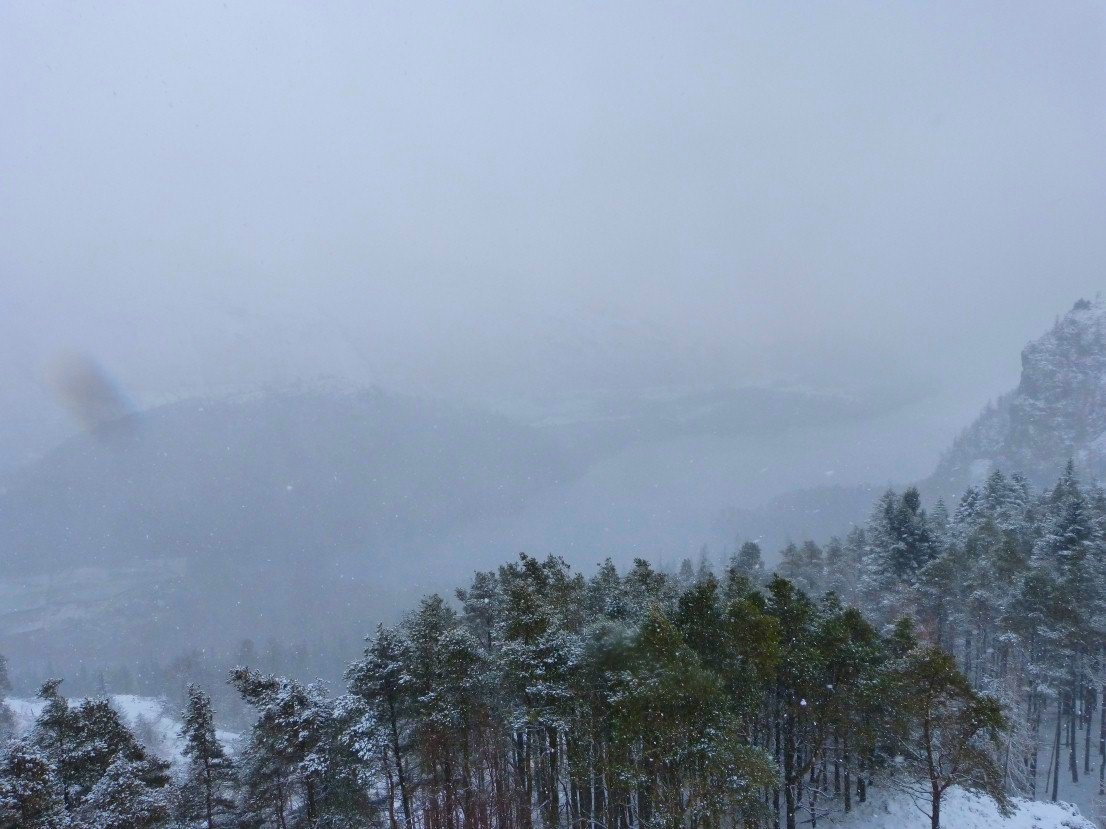 Our turn to be blasted by hail and snow again Raven Crag is on the right..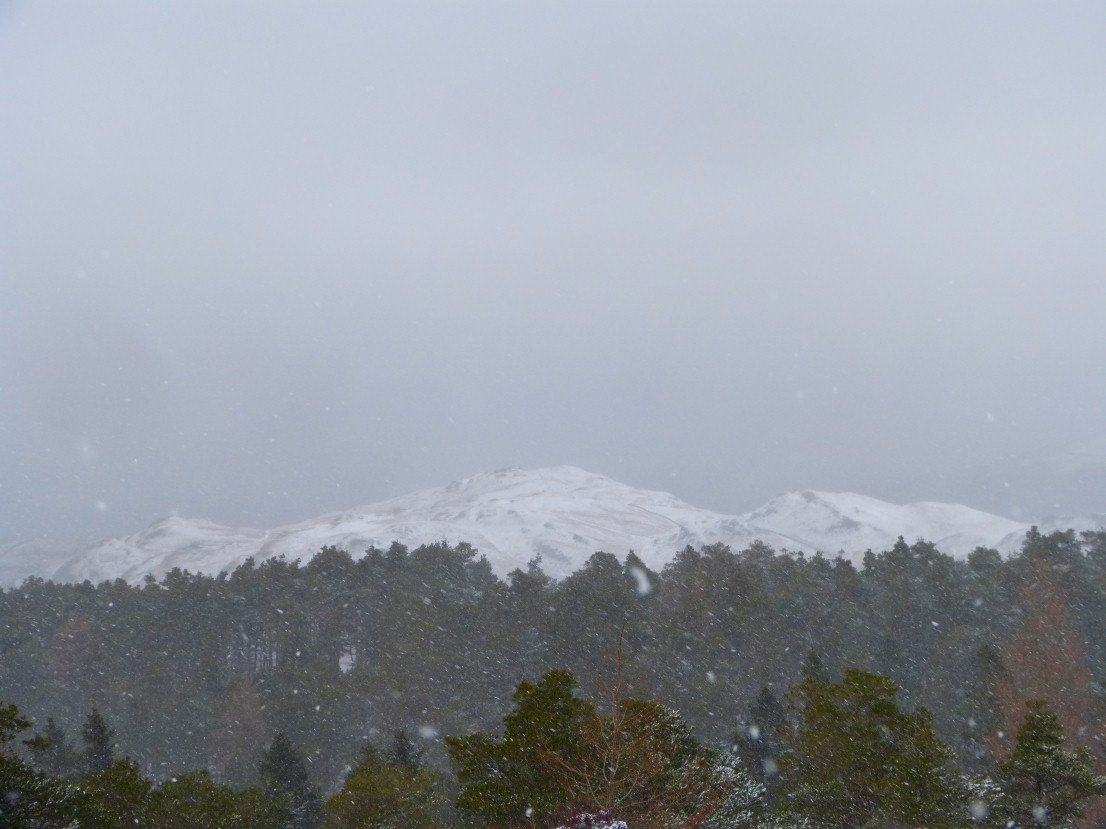 The fells of the central ridge from The Benn.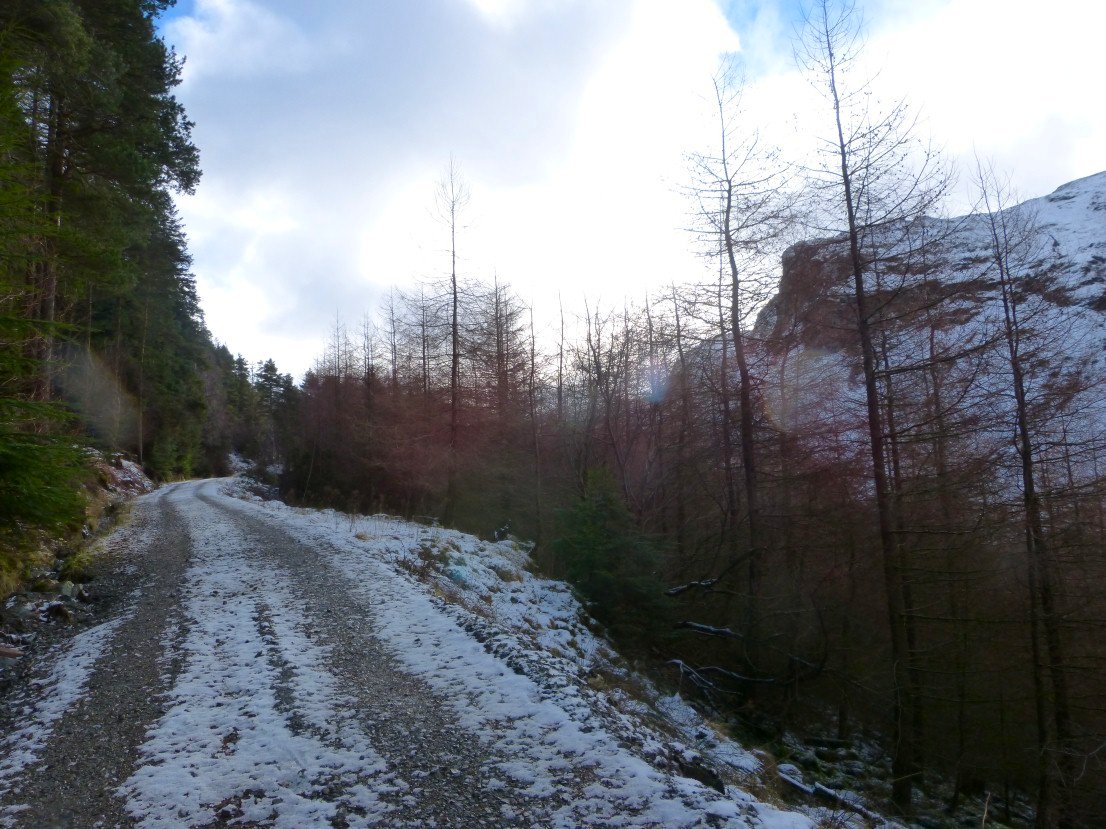 Typically we found a much easier way down and set of down the forest road again Iron Crag through the trees.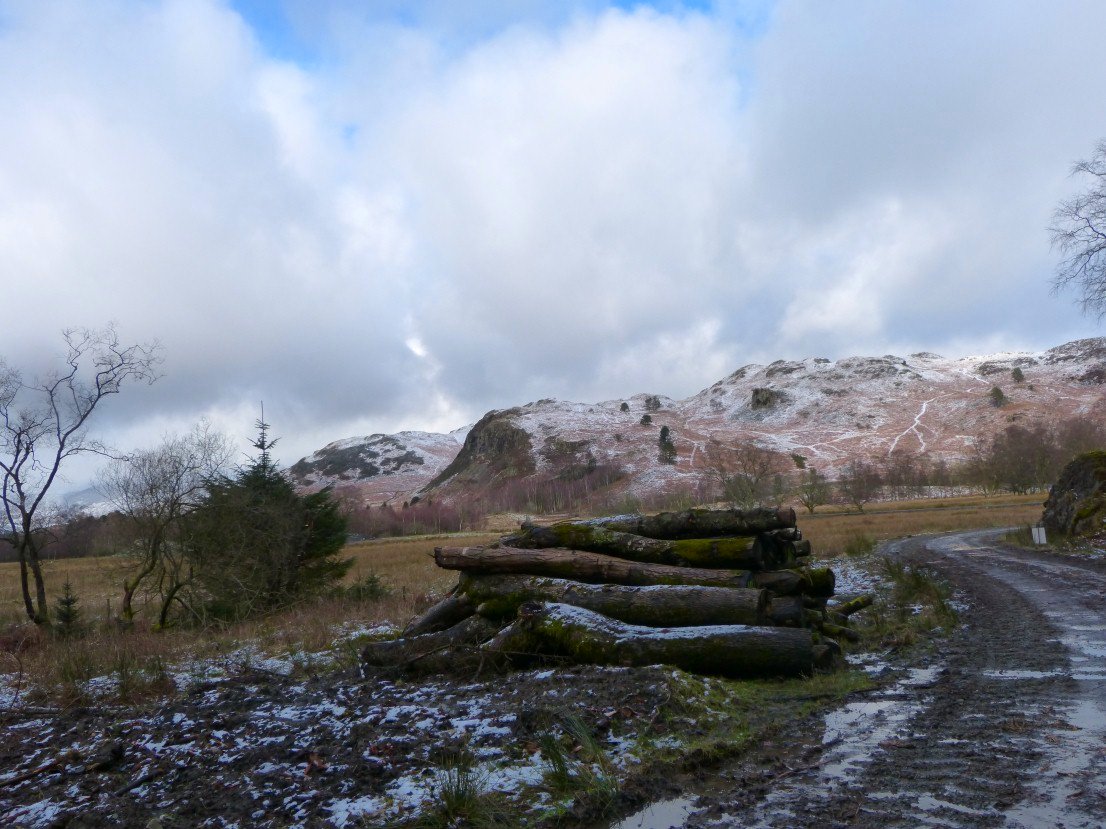 High Rigg from Shoulthwaite Moss.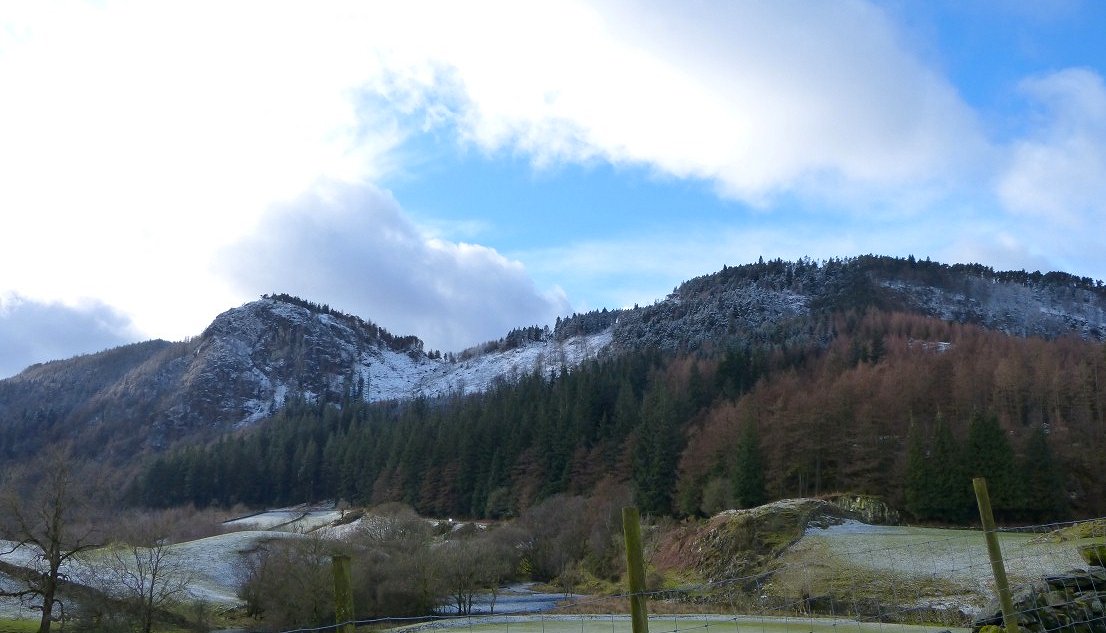 Raven Crag on the left. The Benn on the right..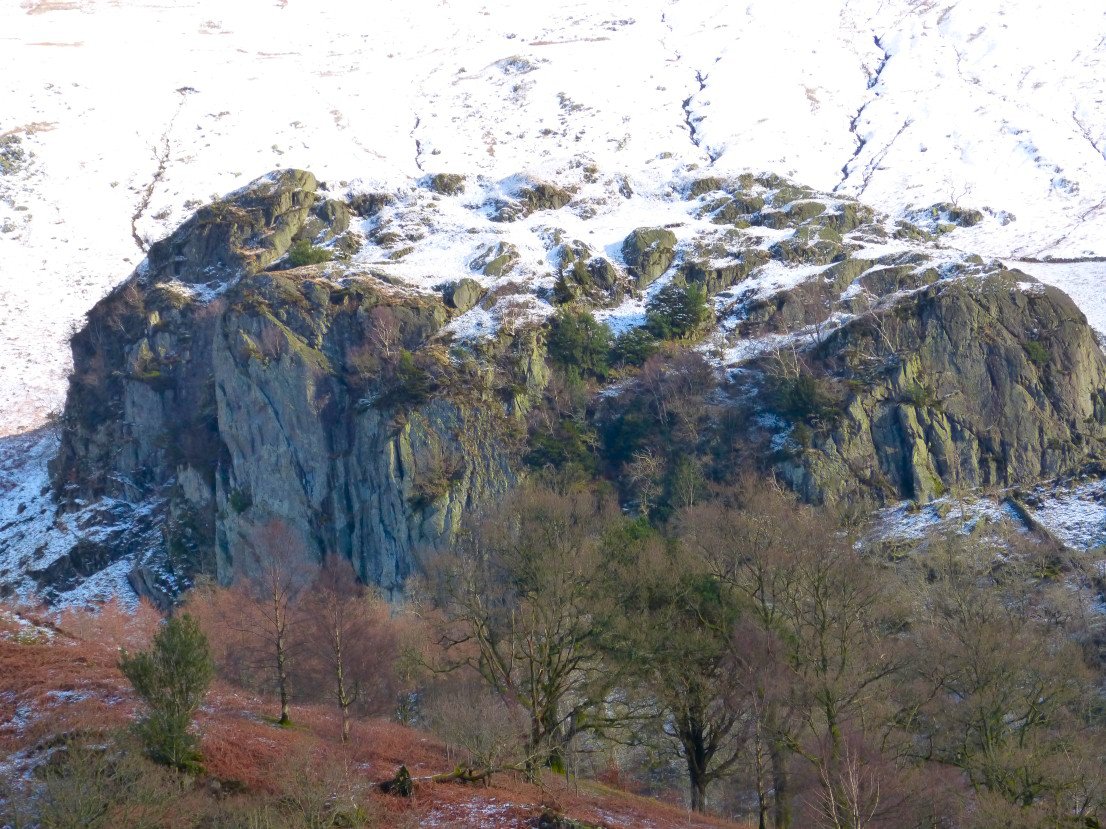 And back to Castle rock