WWW.KARLSWALKS.CO.UK
PICTURES AND TRIP REPORTS FROM MY WALKS IN THE ENGLISH LAKE DISTRICT
---
Grisedale Pike
25th February 2018
Route. Braithwait - Kinn - Sleet How - Grisedale Pike - Hopegill Head - Sand Hill Coledale Hause - Force Crag mine road - Braithwaite ( about 7.5 miles 2700ft ascent )
A stunning blue sky day today, with a little warmth in the sun to give a bit of hope that spring might not be too far away but with an arctic edge to the wind to remind us that winter hasn't finished with us yet.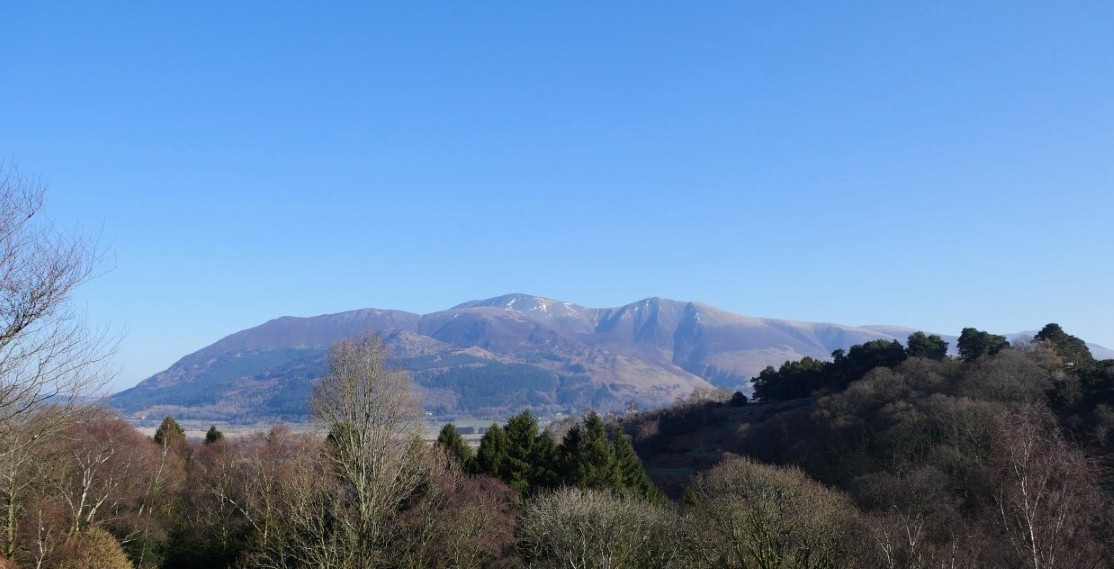 Skiddaw seen from the steps away from the small parking area just outside Braithwaite.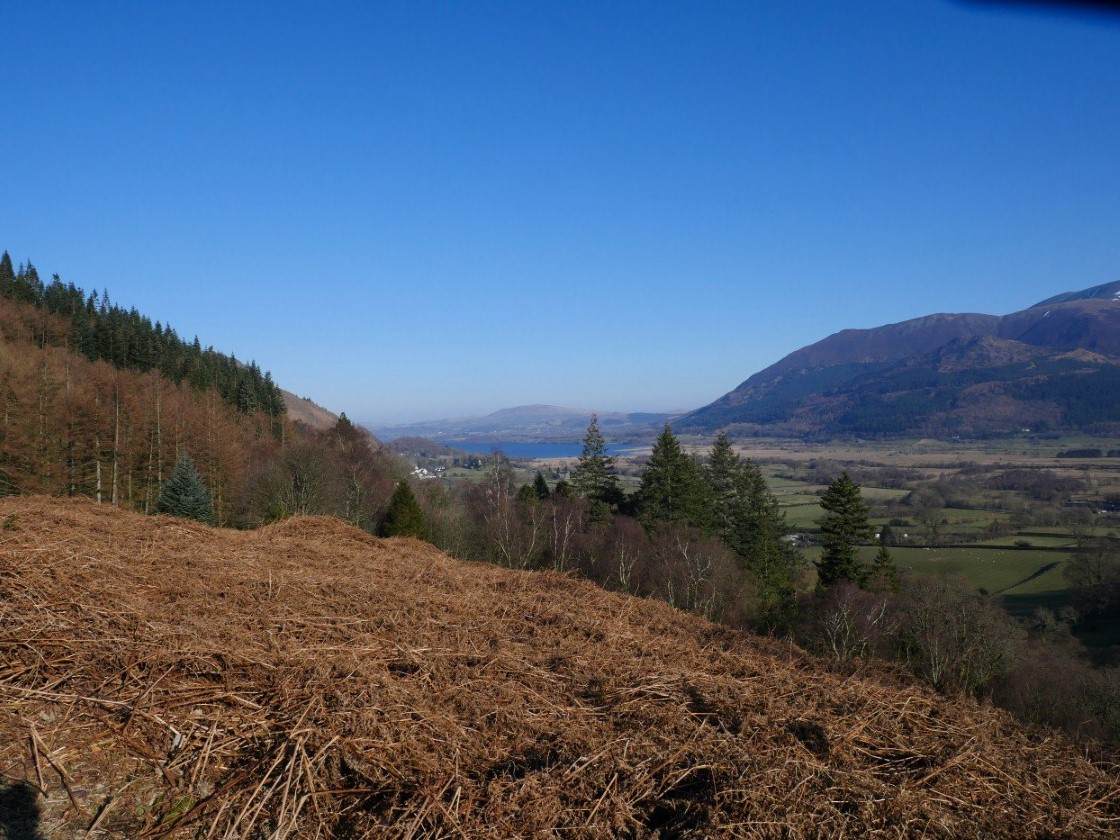 Binsey away in the distance from slightly higher on the path.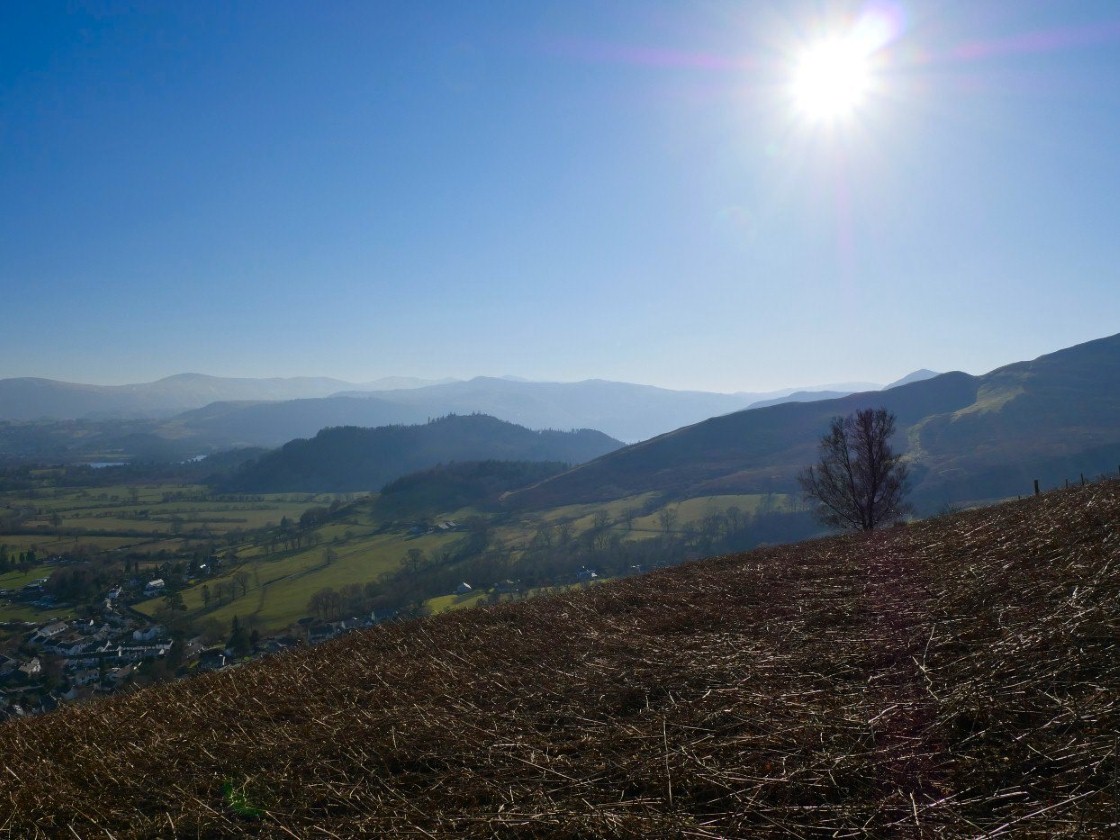 Looking over towards Keswick, the fells of the central ridge and in the haze the Helvellyn range.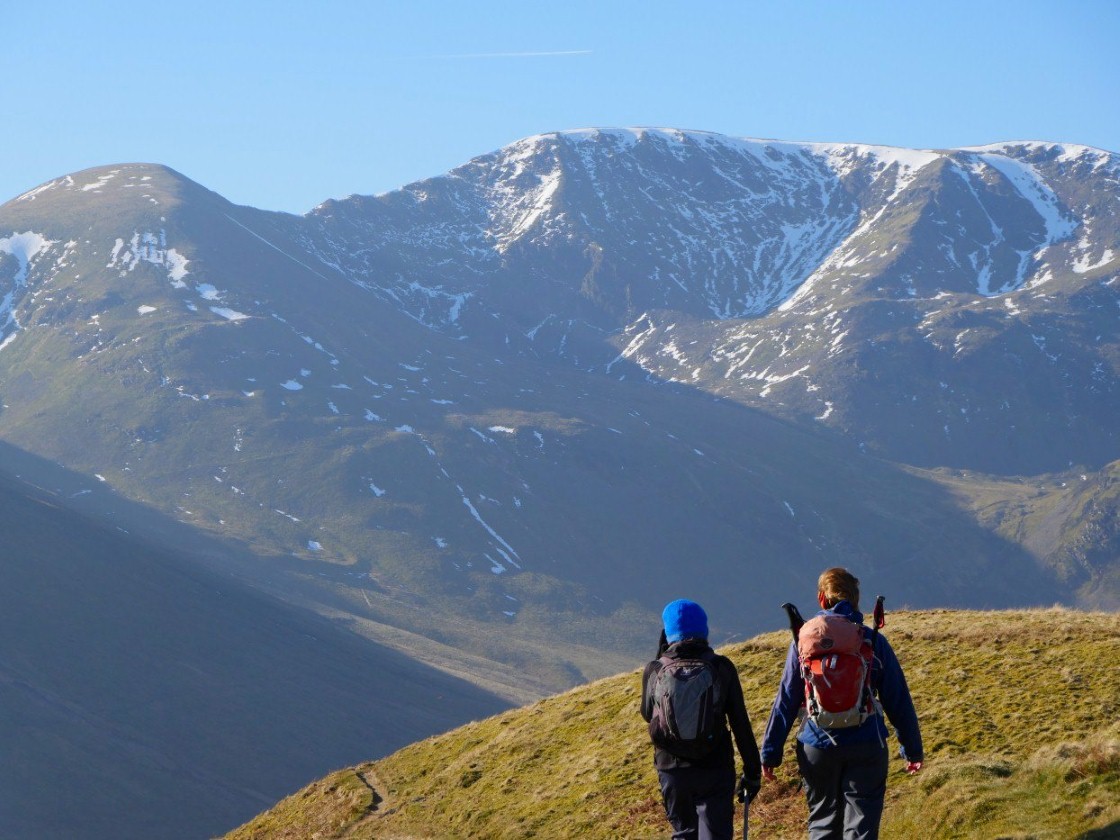 Sail and Crag Hill soon appear.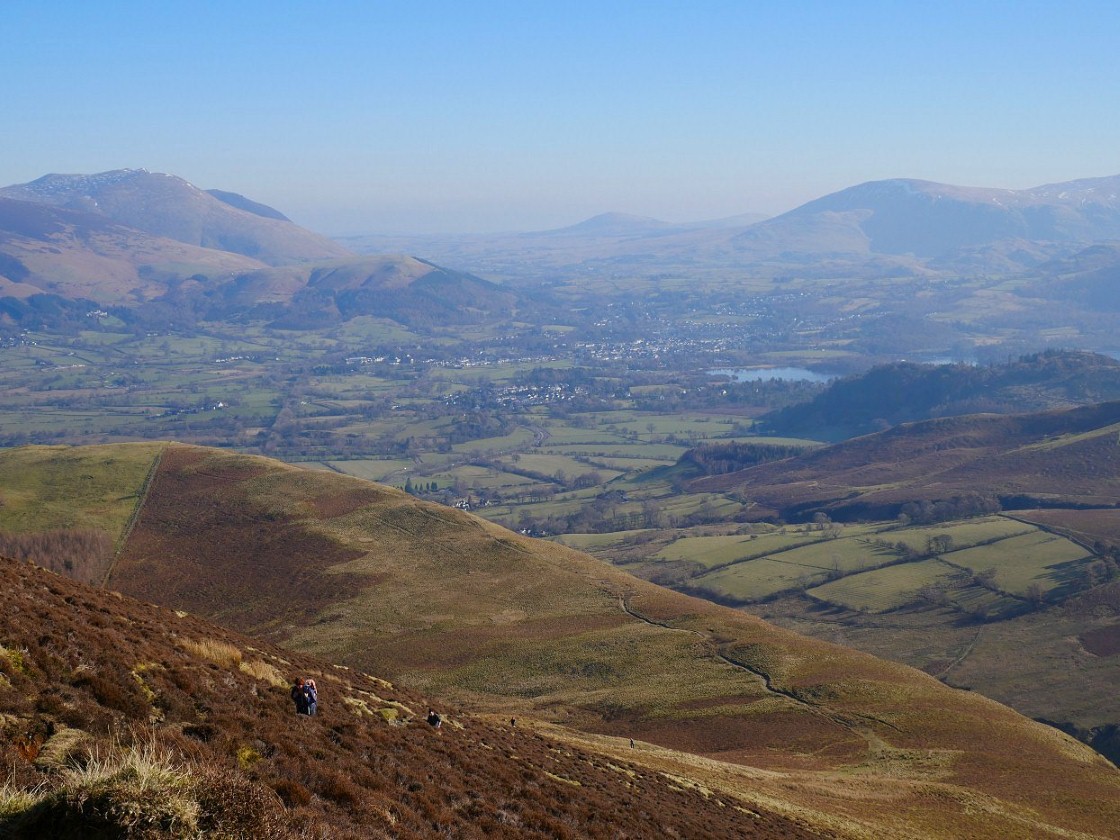 Another look back over Keswick. Great Mell fell is the hill in the distance.
.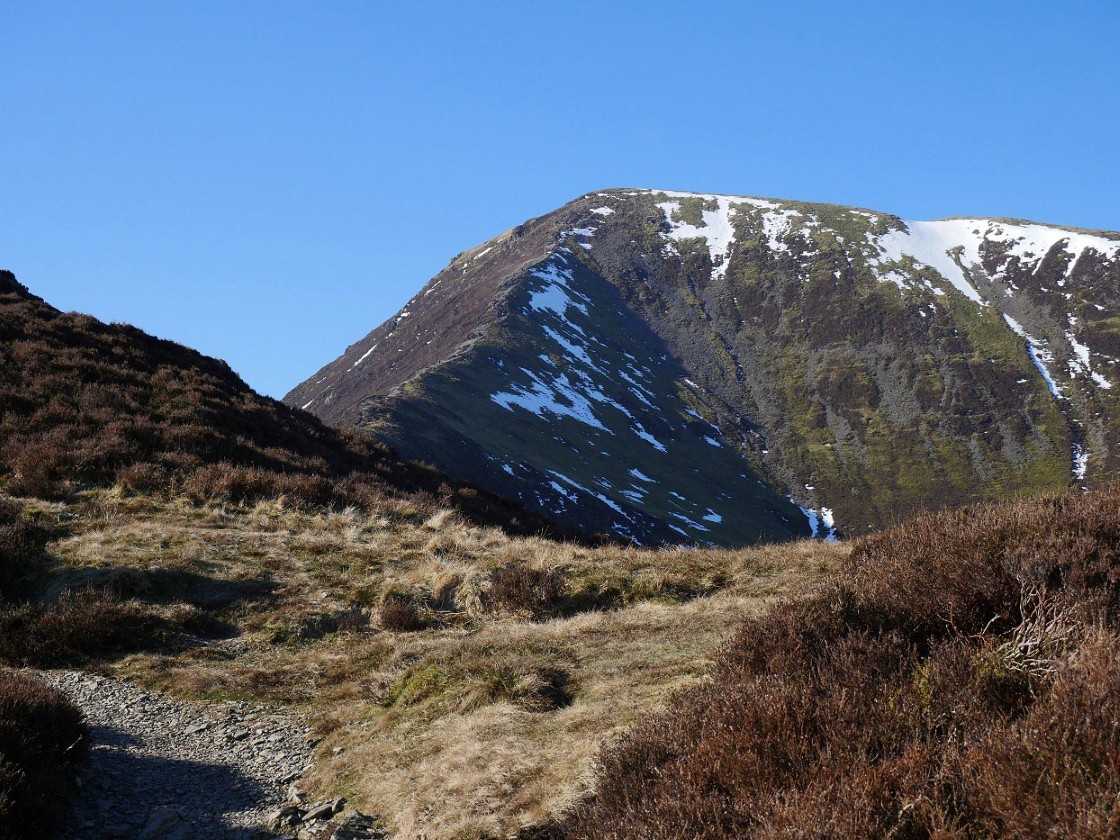 Up to now the climb has mostly been on grass but this gives way to the steep rocky section just before the summit of Grisedale Pike.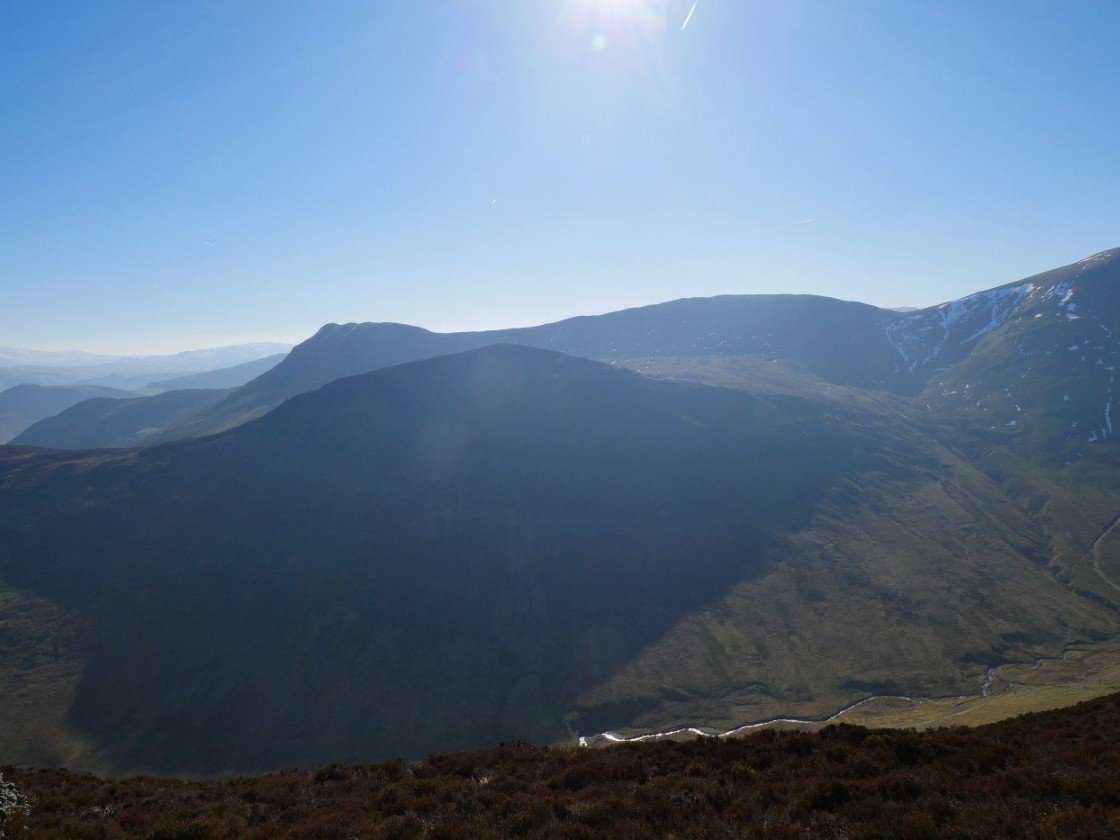 View southwards to Coledale Beck, Outerside and Causey Pike.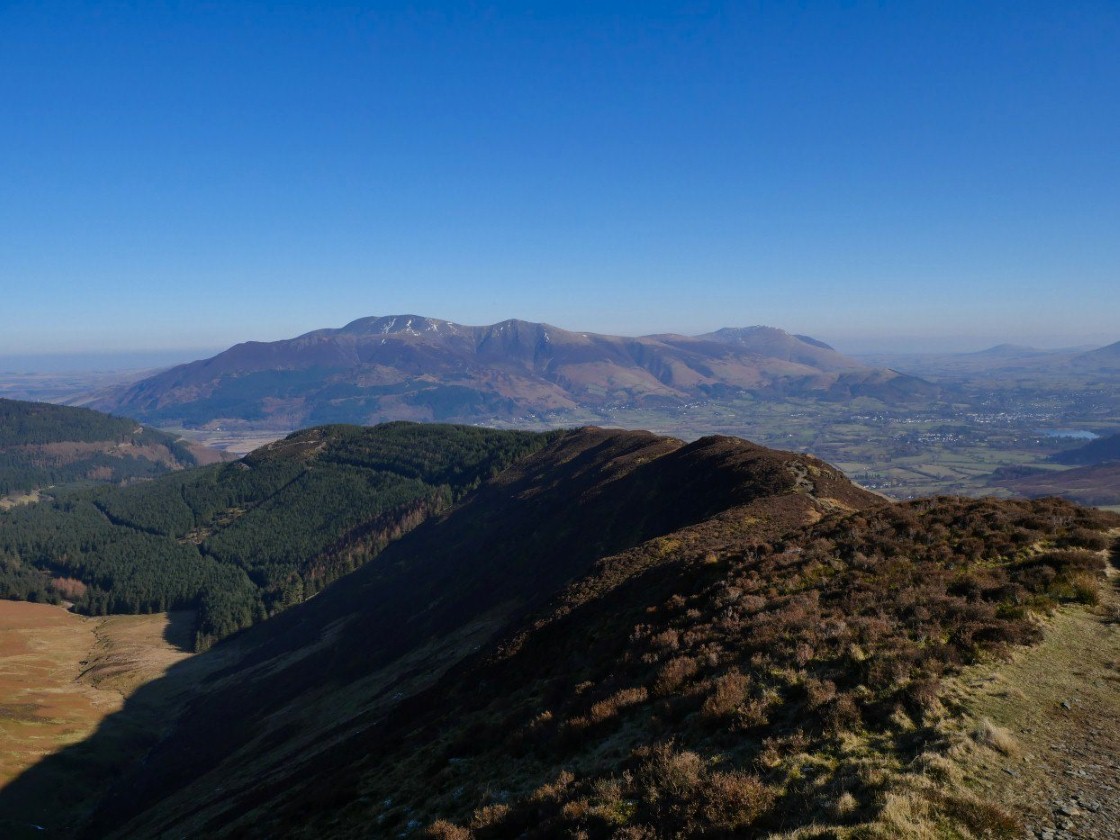 The full Skiddaw group.
.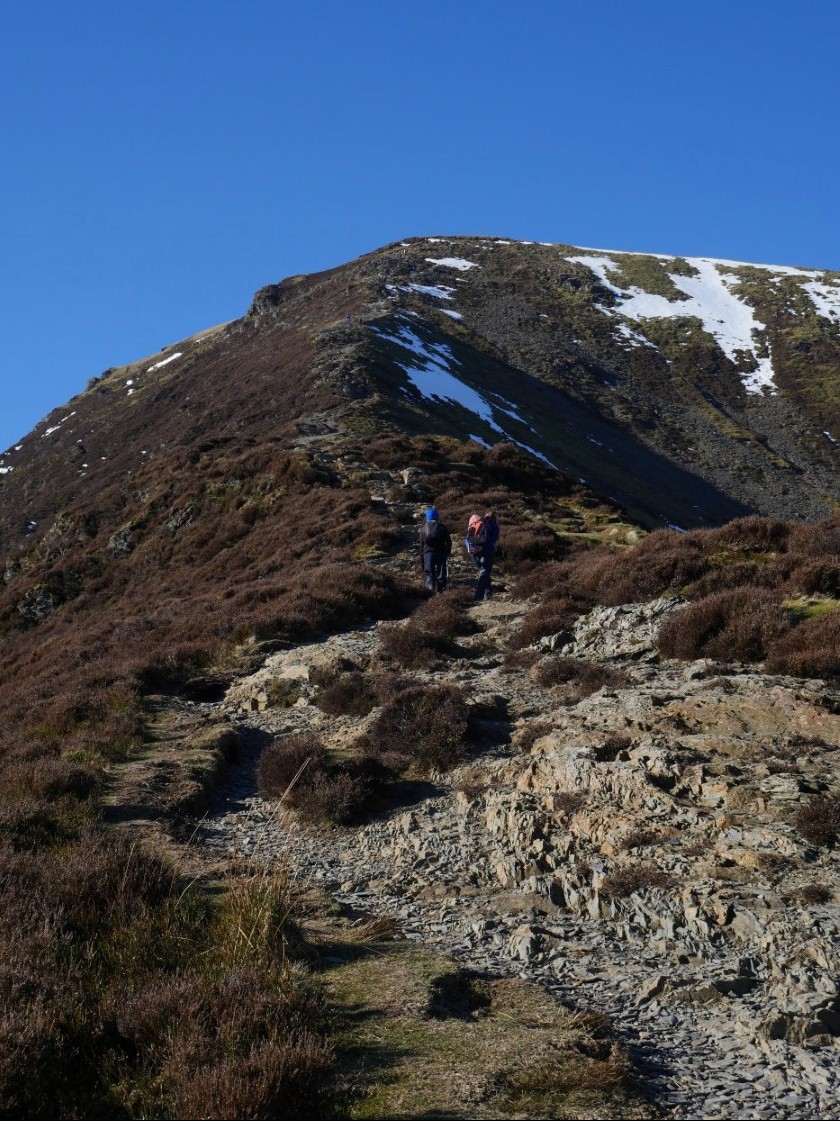 Sue and Lynn start the rocky section..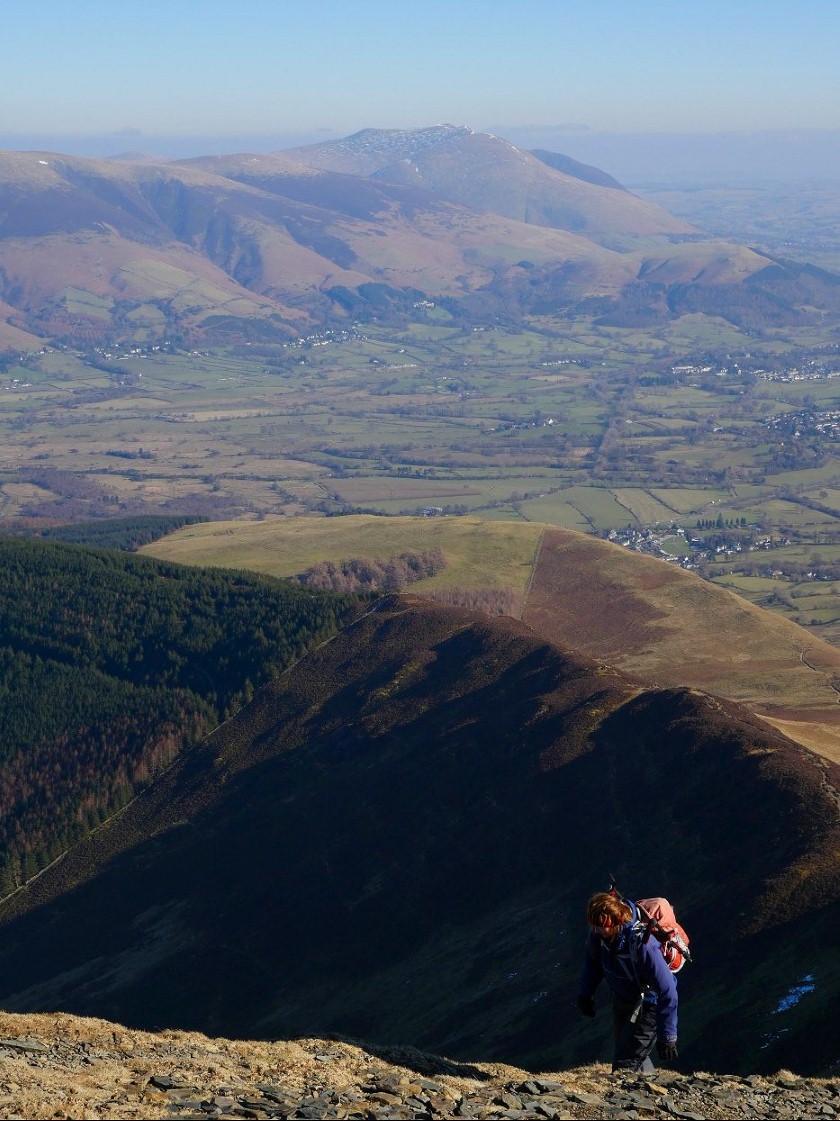 And Sue reaches the top.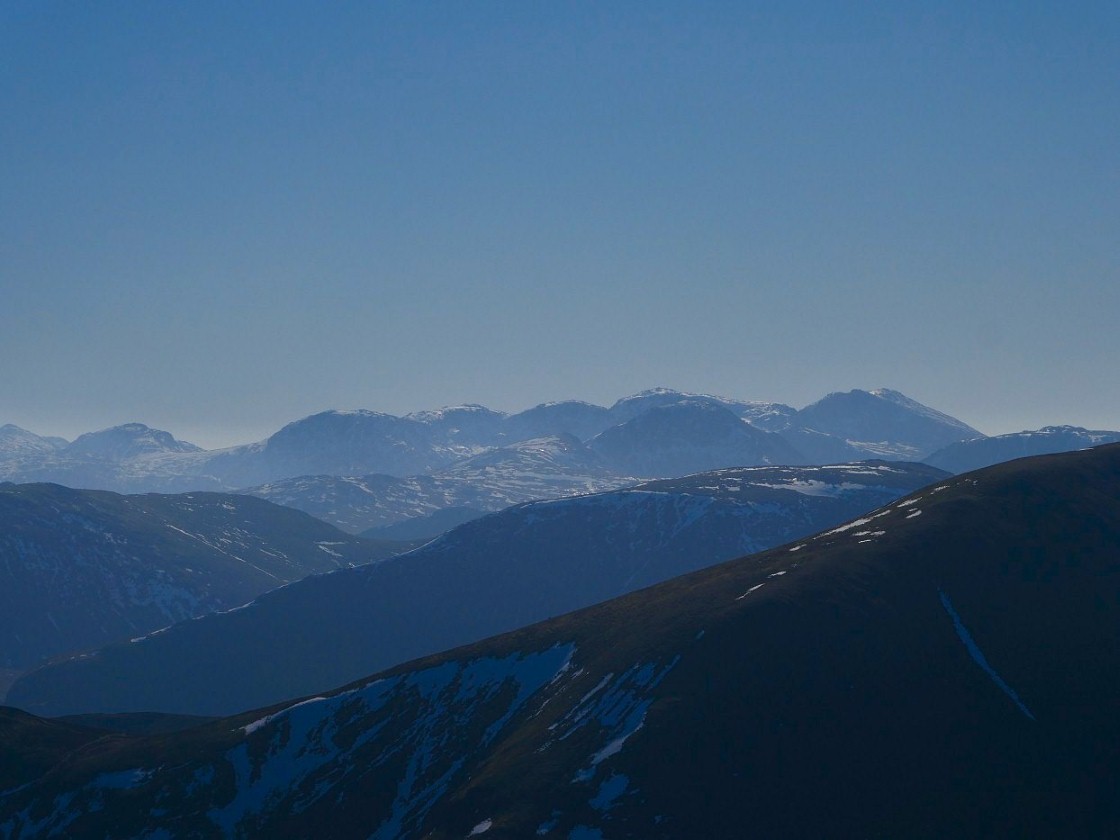 A look over to the Scafell group..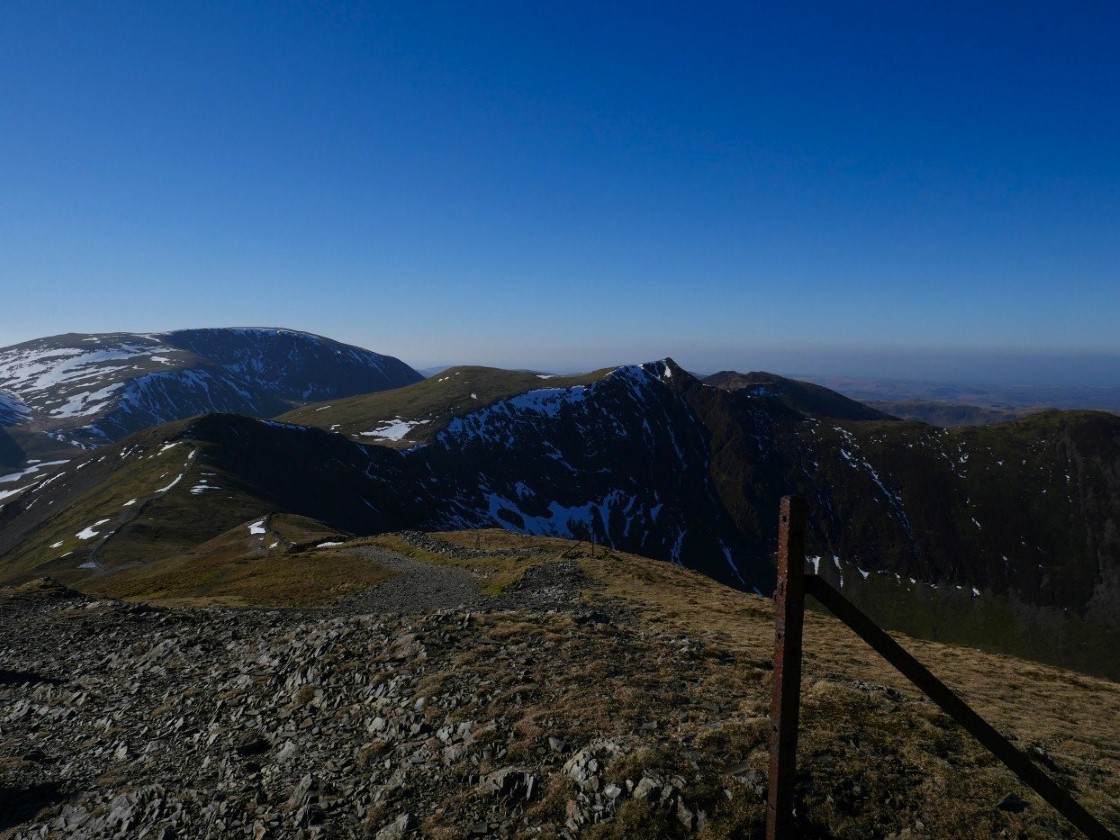 On Grisedale Pike now looking along our route to Hopegill Head.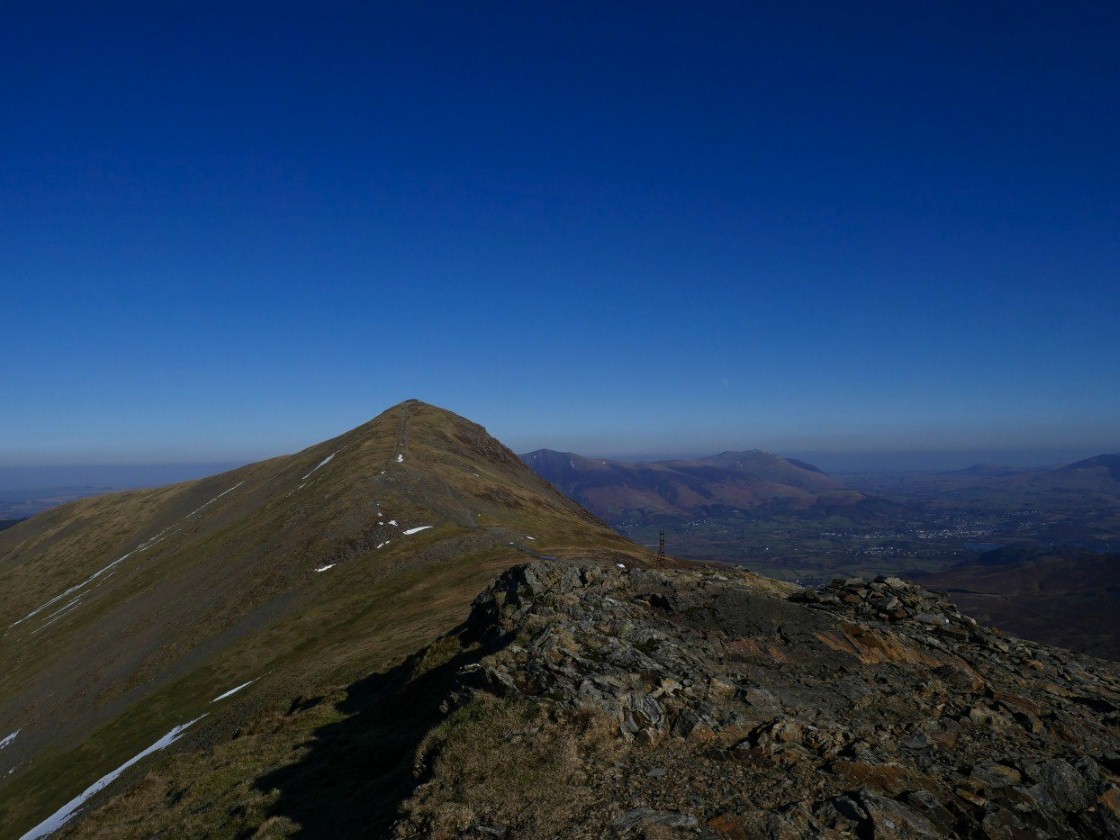 And a look back to Grisedale Pike.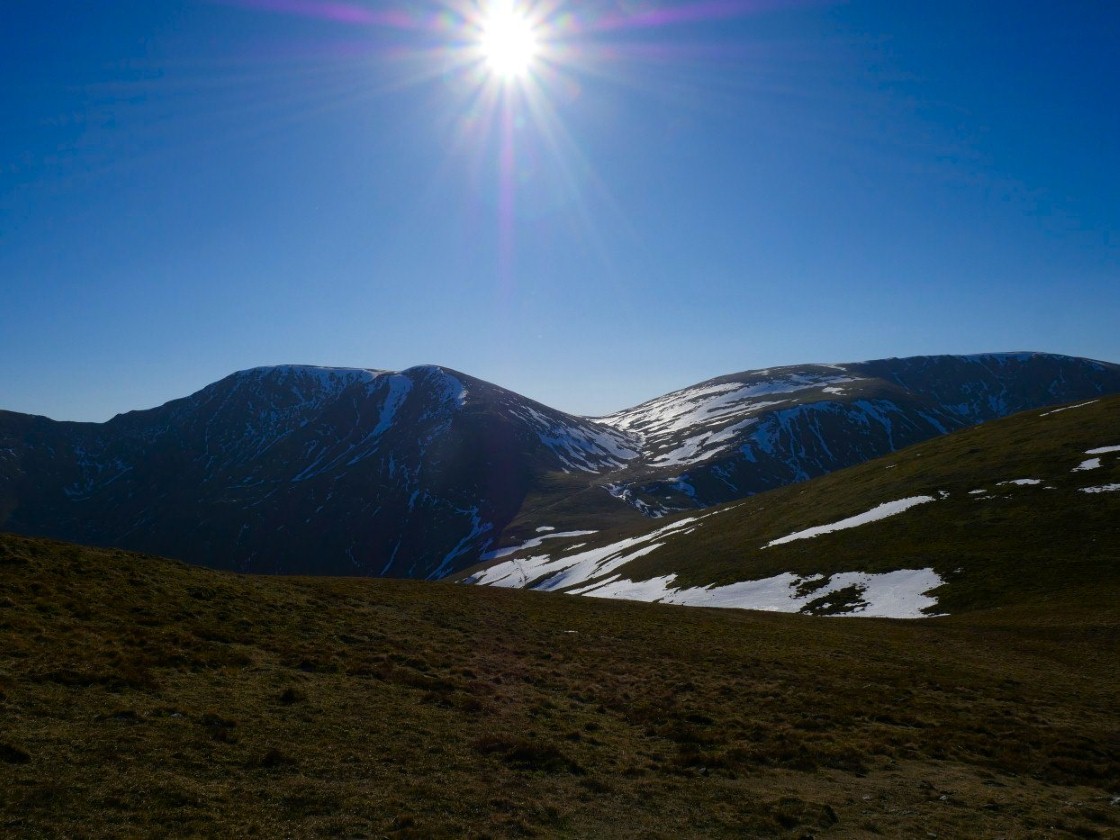 Coledale Hause with Grasmoor on the right and Eel crag on the left..
Looking down into Hobcarton..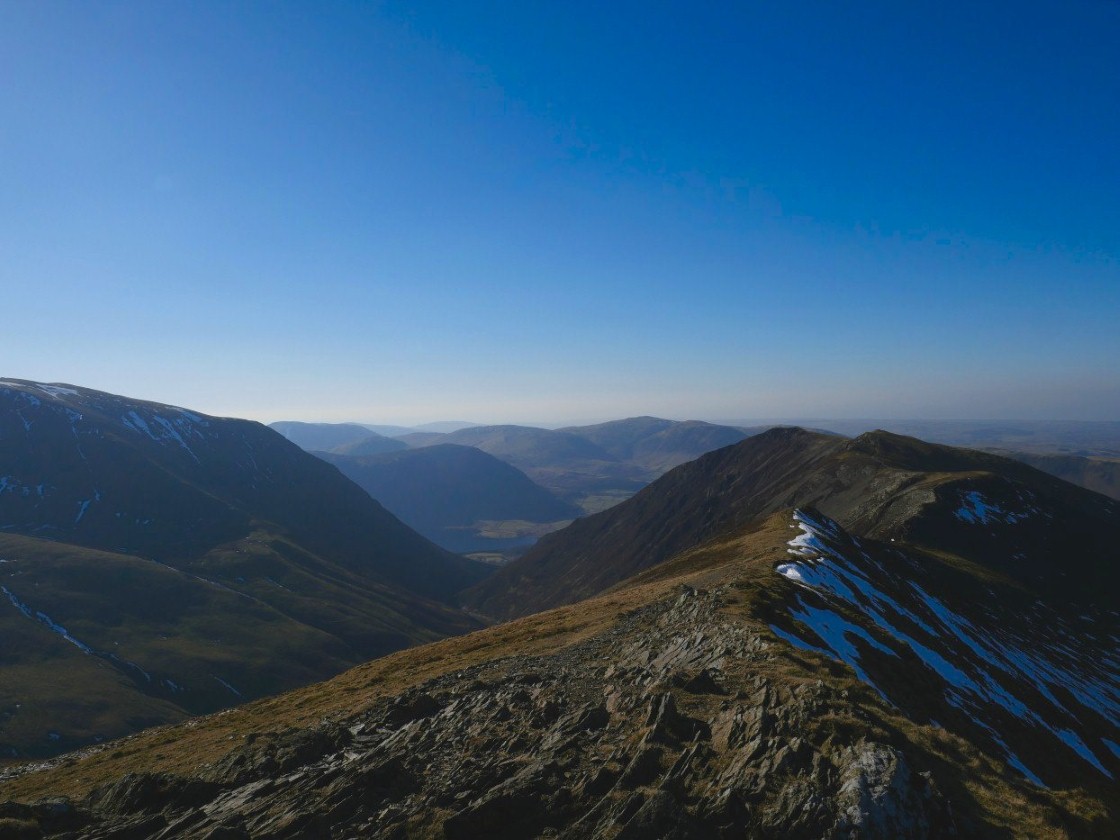 The continuing ridge along over Whiteside from Hopegill Head..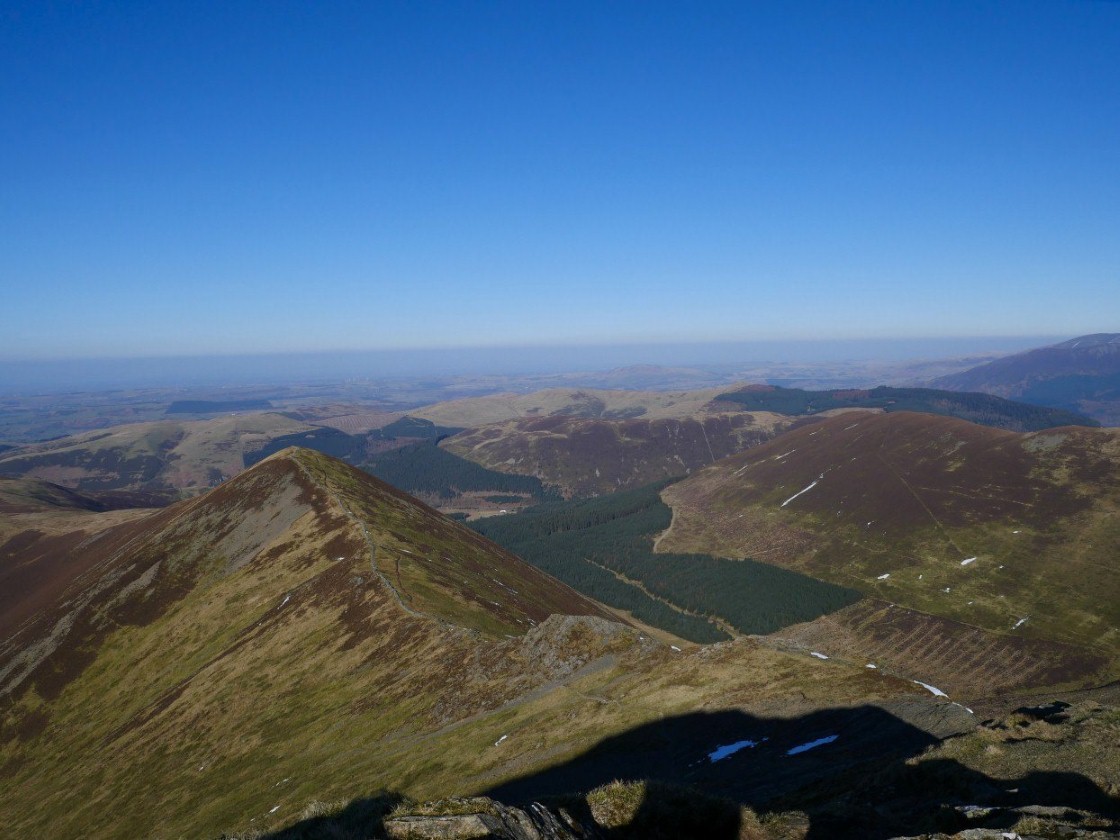 Ladyside Pike, the highest Birkett top that I have yet to climb.( not counting Pillar Rock )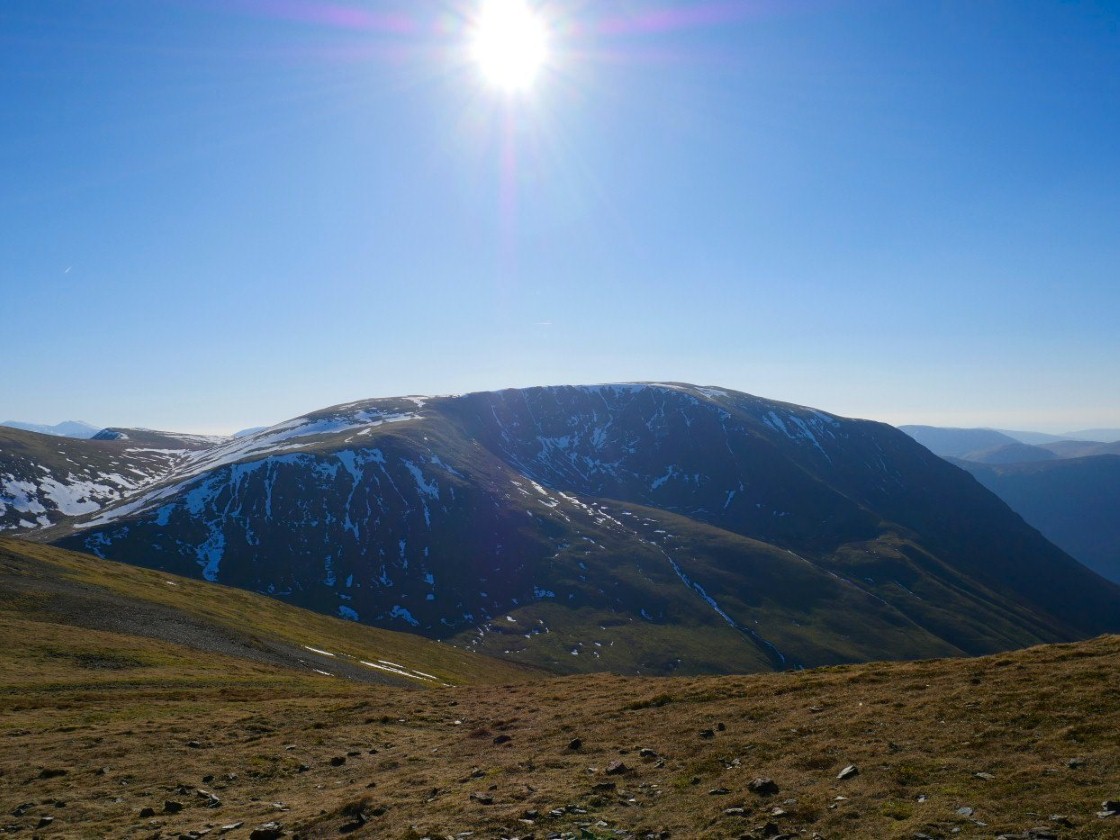 Grasmoor.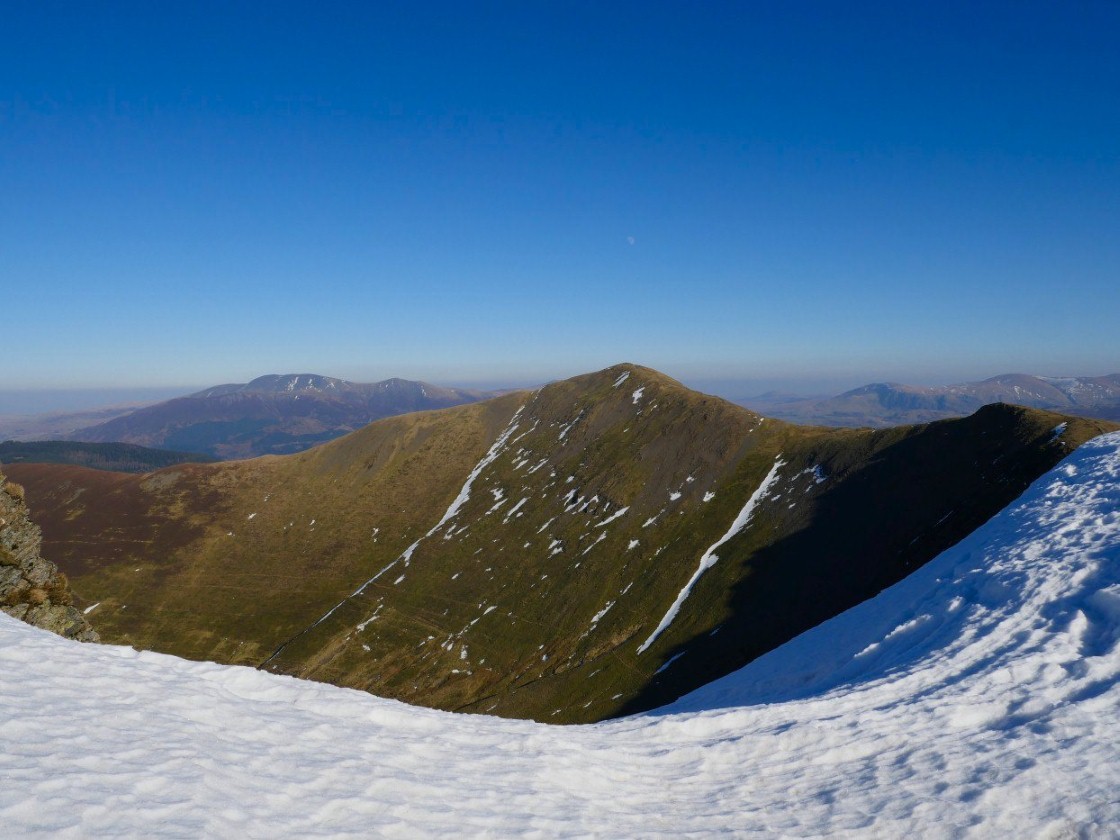 Grisedale Pike from just below the summit of Hopegill head. I stayed well away from the frozen snow slope which if you slipped down would send you into oblivion..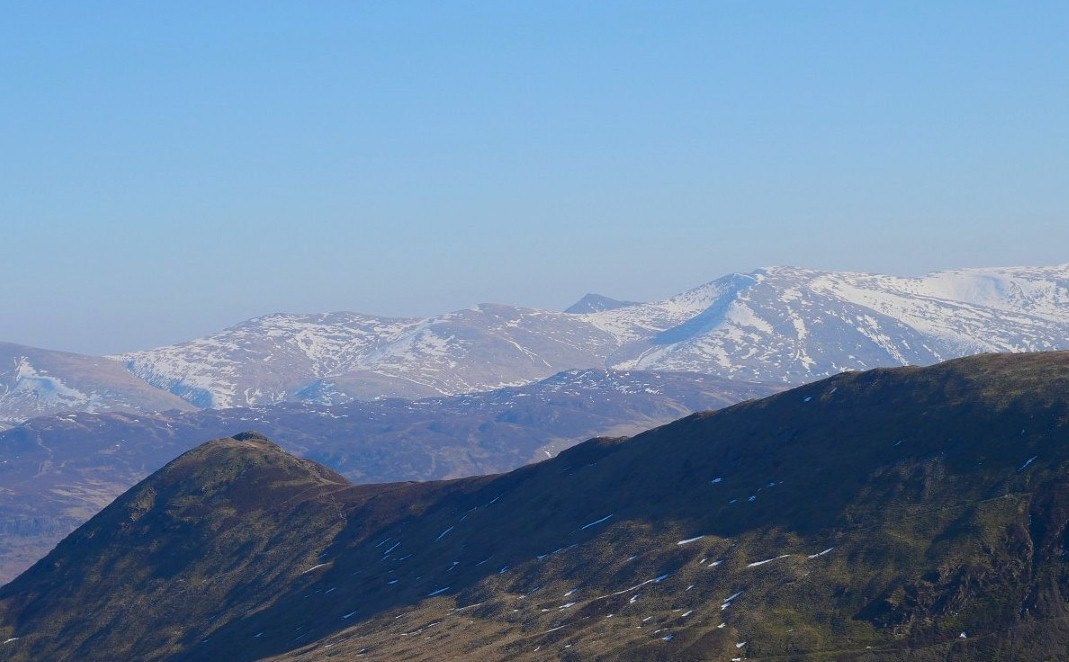 Zooming in over Causey Pike to Helvellyn with Catstyecam peeping out..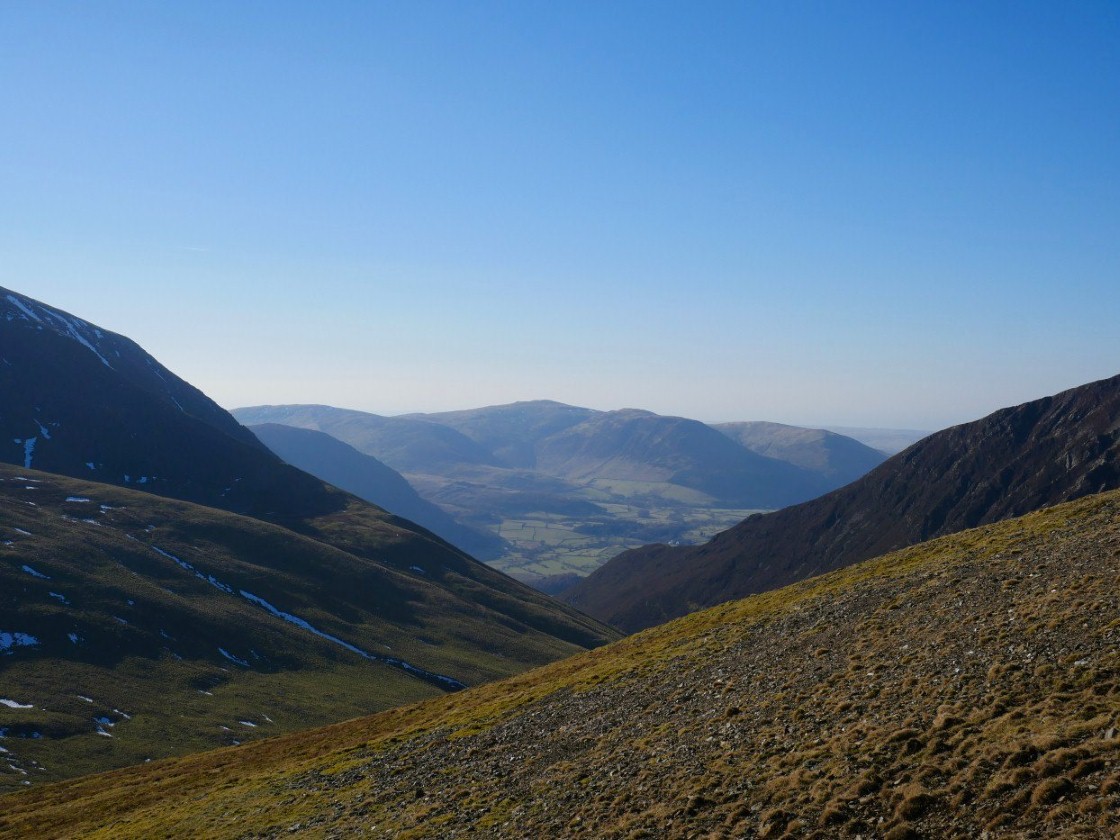 The Loweswater Fells beyond Gasgale Gill.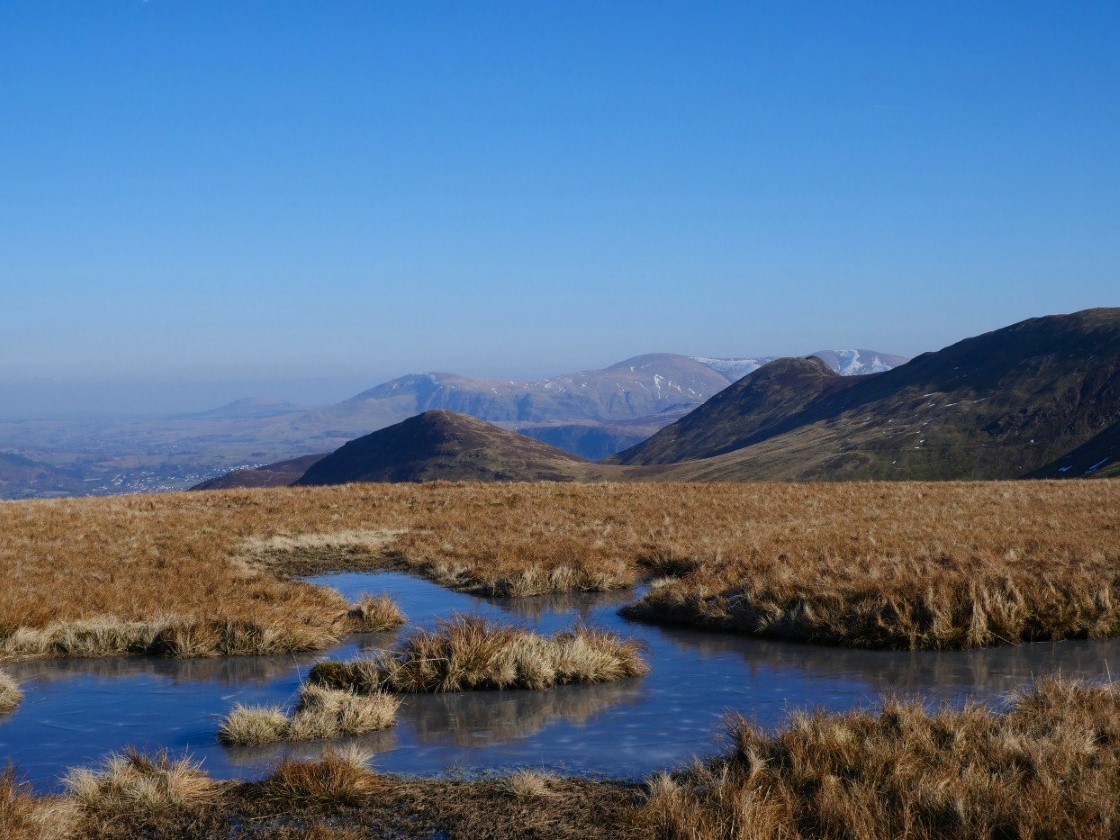 Outerside and Barrow from Coledale Hause.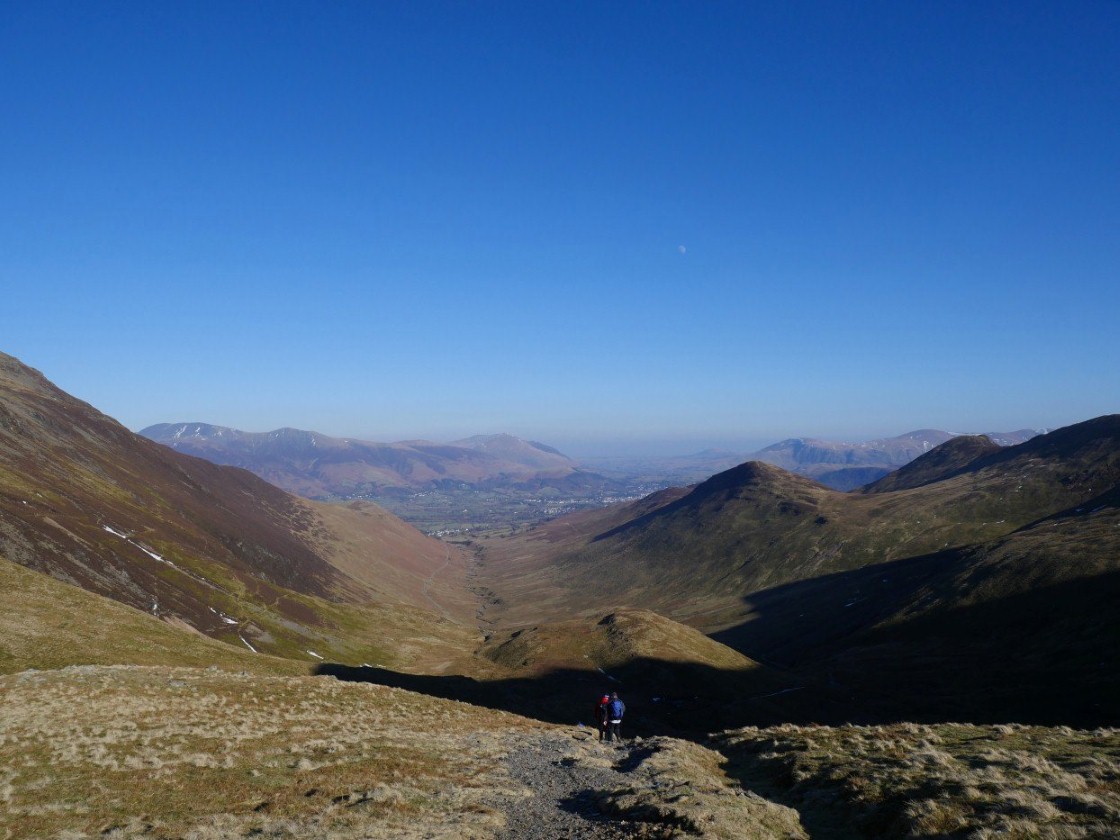 The path down was a ribbon of solid ice in places so we took it very carefully.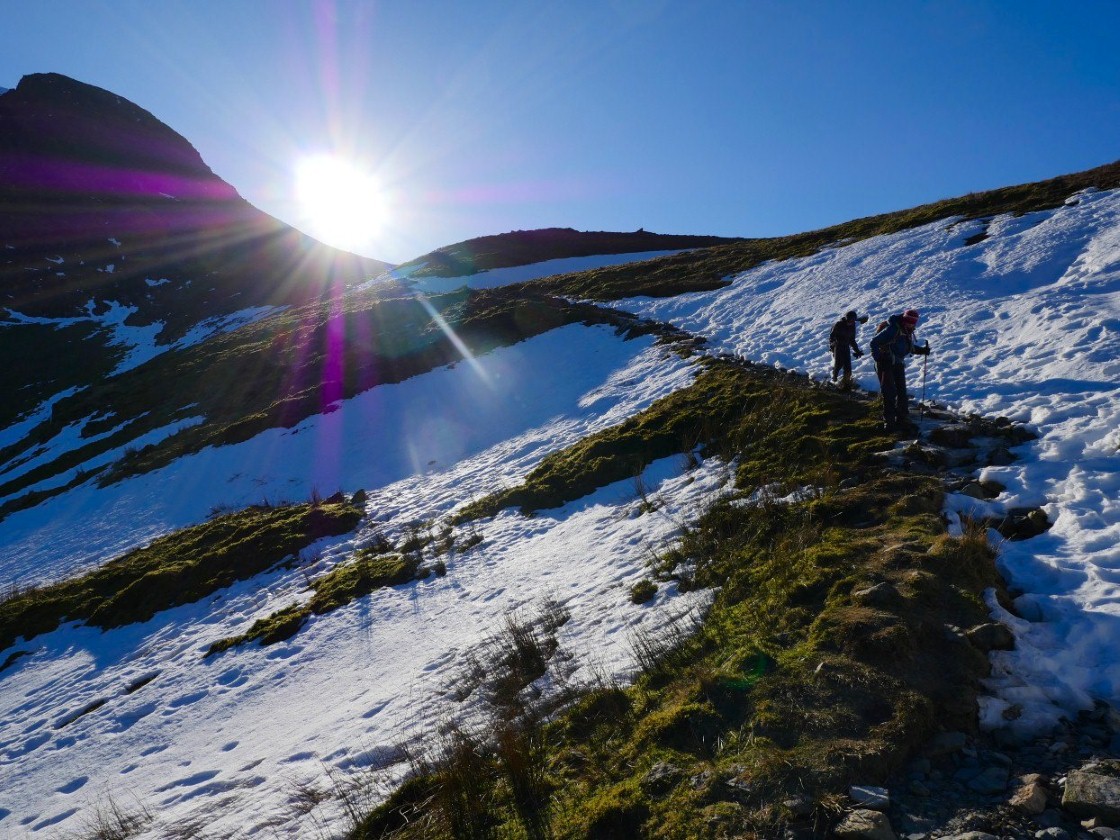 Sue and Lynn tread carefully.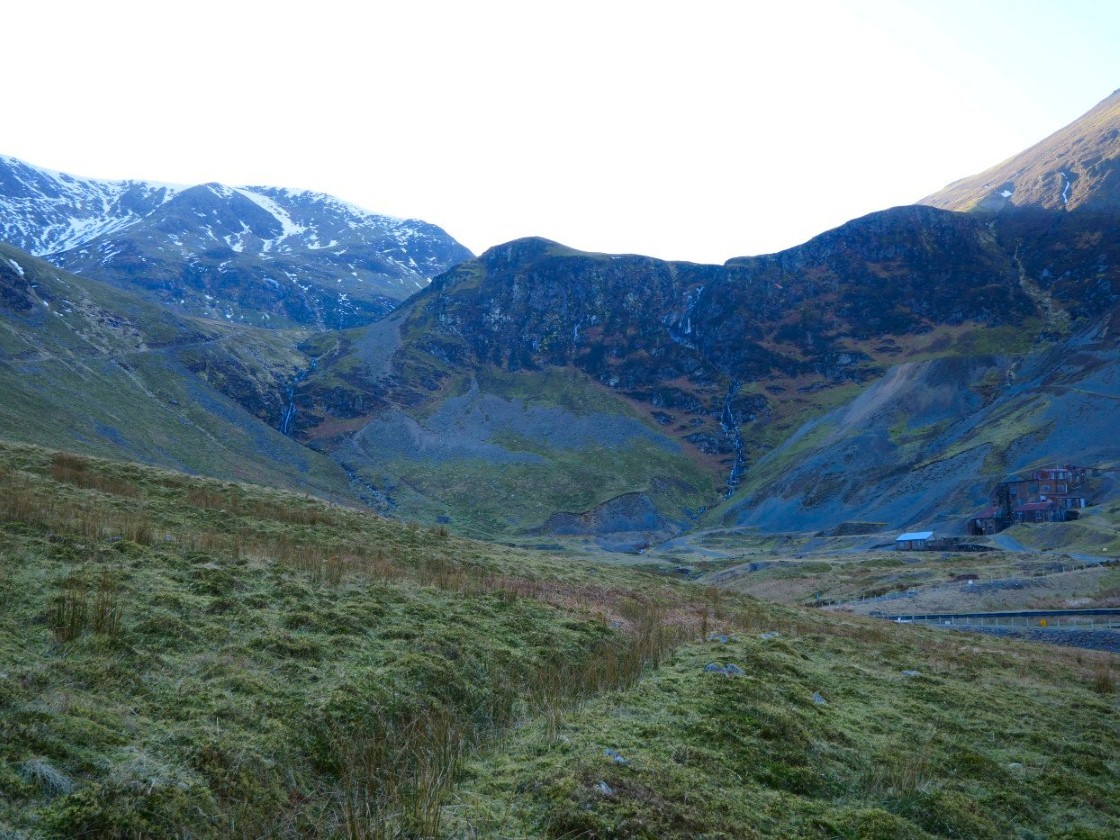 Force Crag.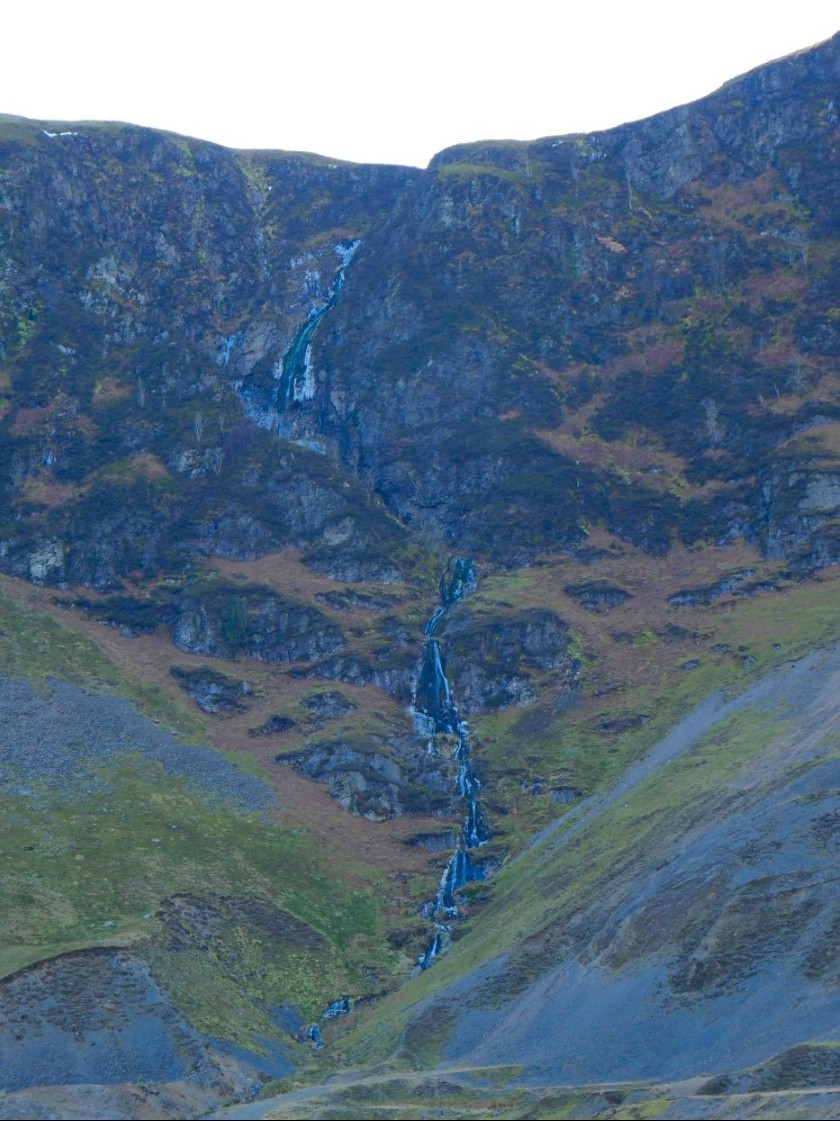 A part frozen Pudding beck.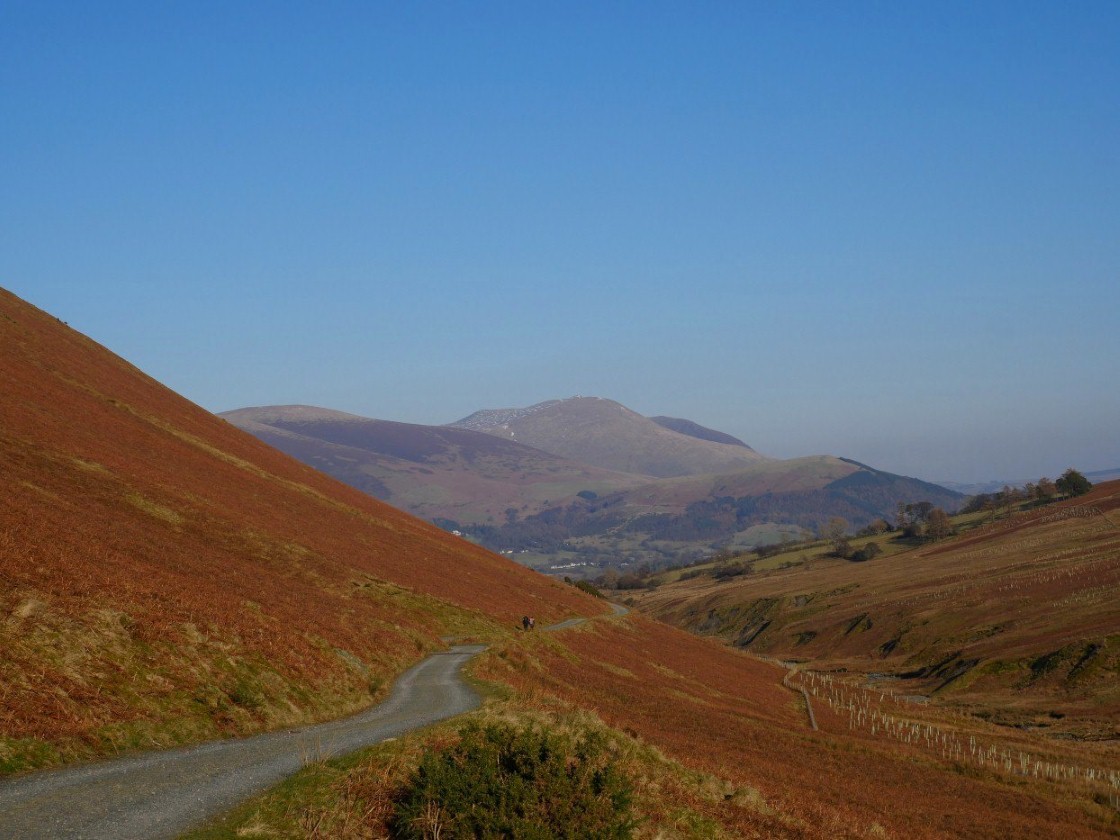 Blease fell on Blencathra seen from the mine road.
The gorse is just starting to show some colour.