WWW.KARLSWALKS.CO.UK
PICTURES AND TRIP REPORTS FROM MY WALKS IN THE ENGLISH LAKE DISTRICT
---
Contrasting Sundays in the lakes
28th January and 4th February 2018
Route. 28th January. Moor Howe - Dubbs Rd - Garburn Rd - Garburn Pass - Kentmere - Whiteside End - Park beck - High Borrans - Borrans Lane . (about 9 miles 1600ft of ascent )
4th February. Dunmail Raise - Raise beck - Grisedale tarn - Dollywagon Pike - Nethermost Pike - Helvellyn - Birk Side - The Combe - Dunmail Raise( about 7 miles 2900ft ascent)
Pictures from a couple of outings showing the contrasting sides to the winter weather.
With rain and low cloud forecast we did a walk that I have done once before in virtually the same conditions. The paths are mostly good and navigation is easy and at around nine miles It's a worthwhile outing.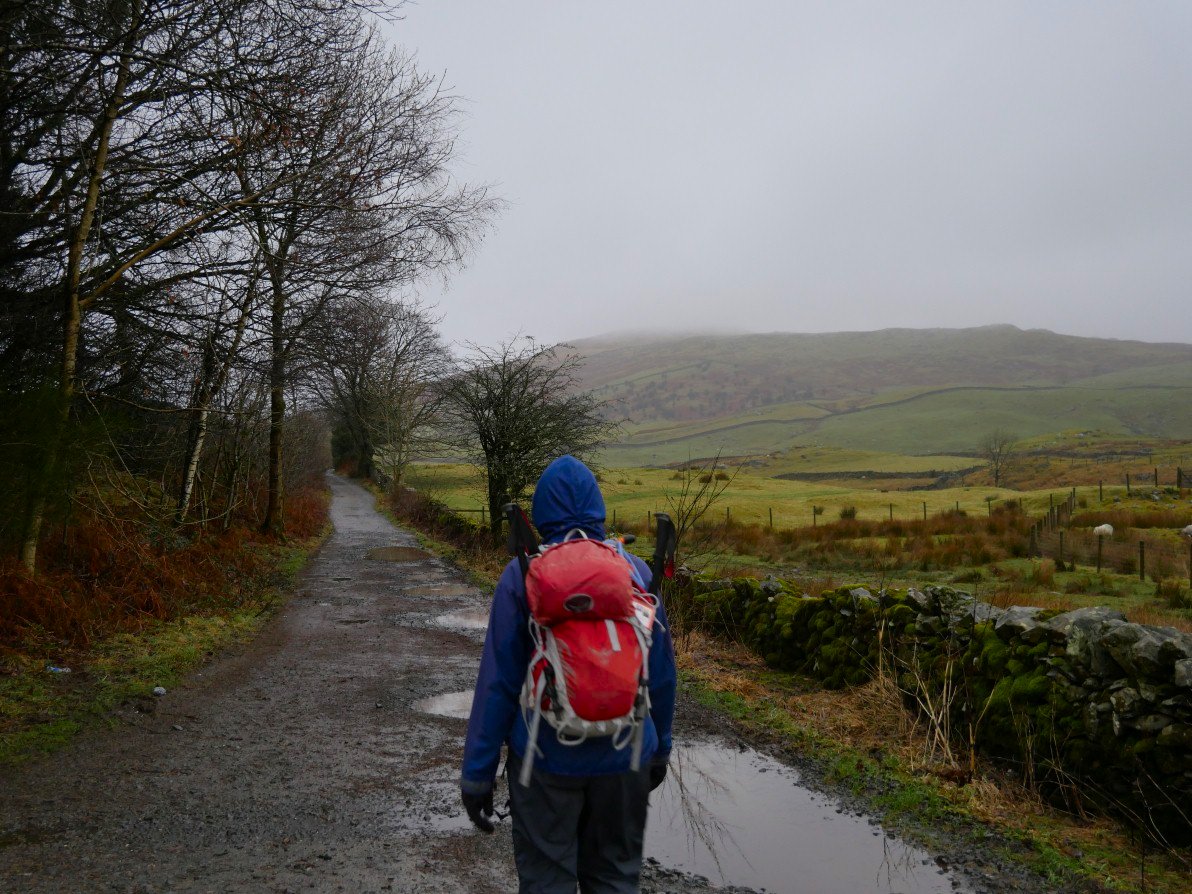 Setting of along Dubbs road, Sour Howes and the fells roundabout ahead.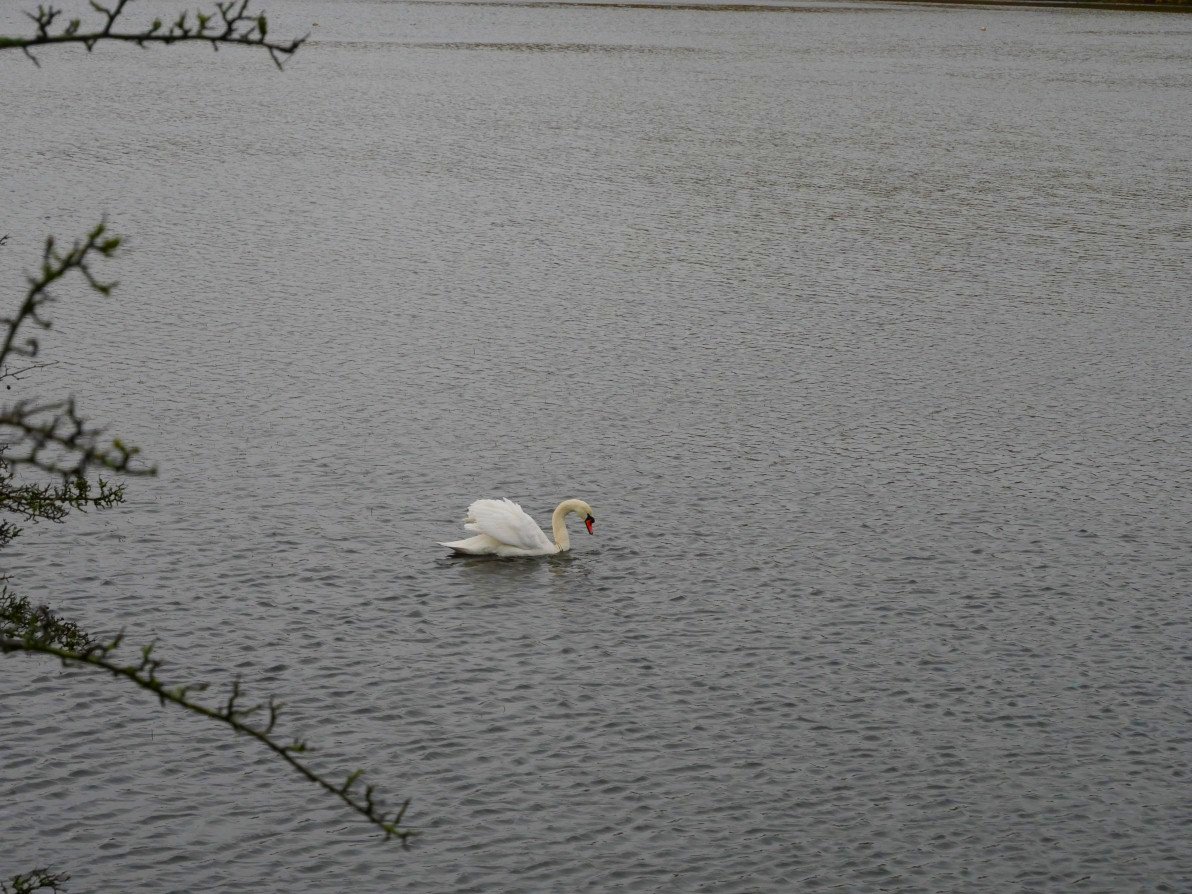 Dubbs reservoir swan.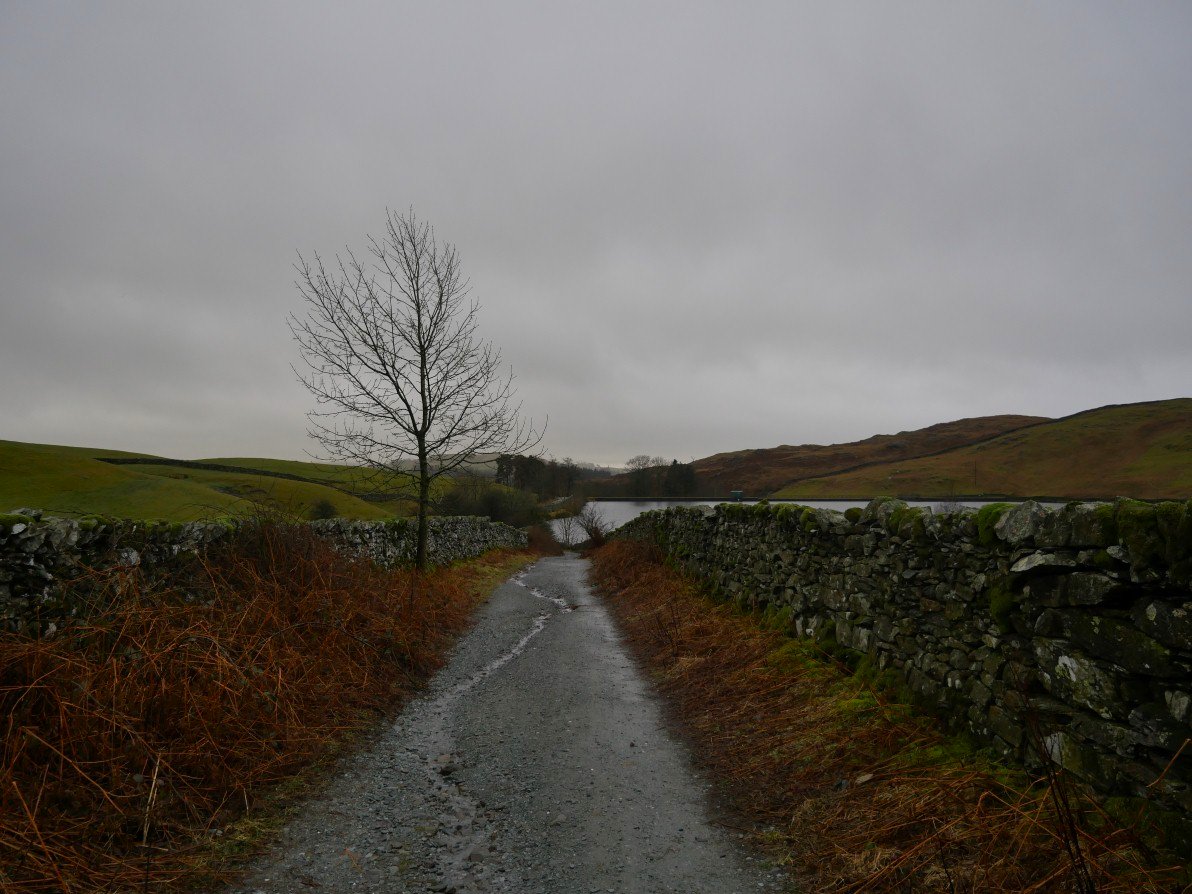 A look back down Dubbs road.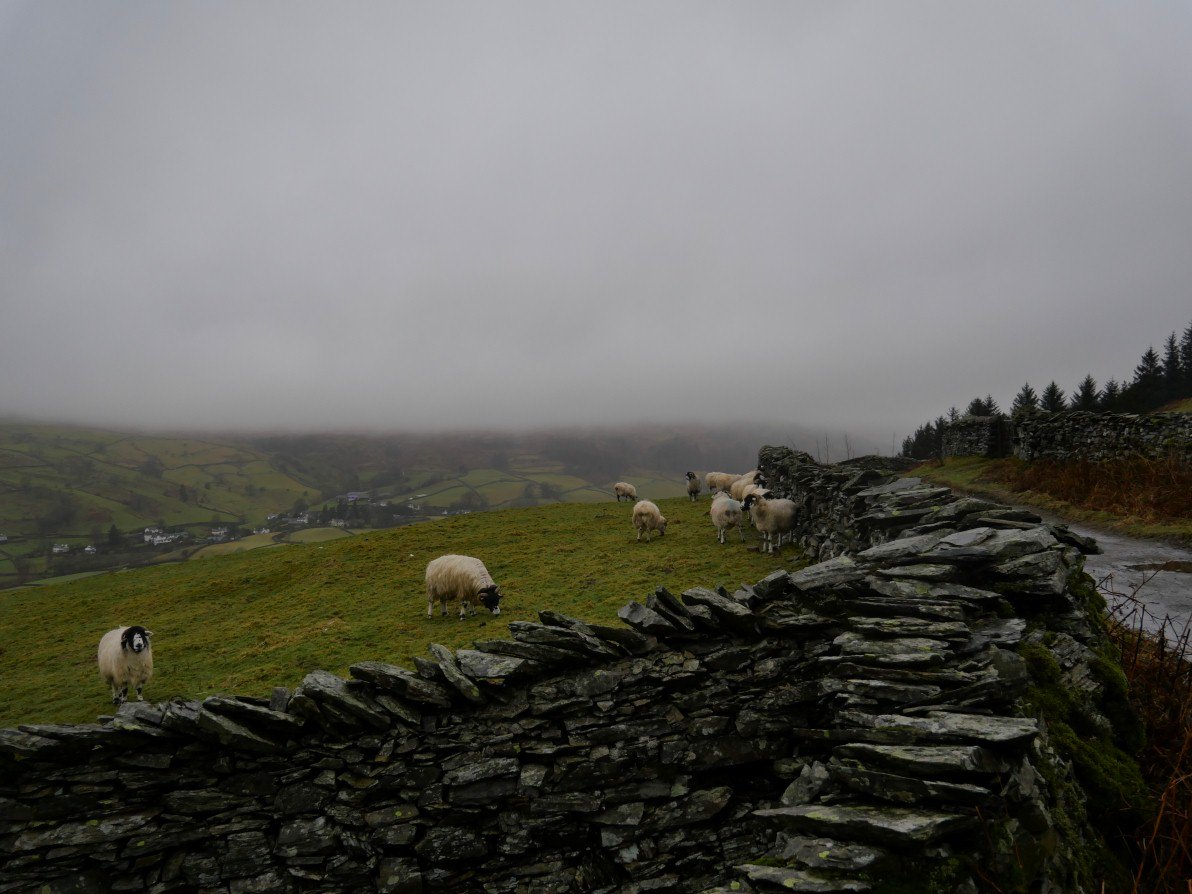 Passing above Troutbeck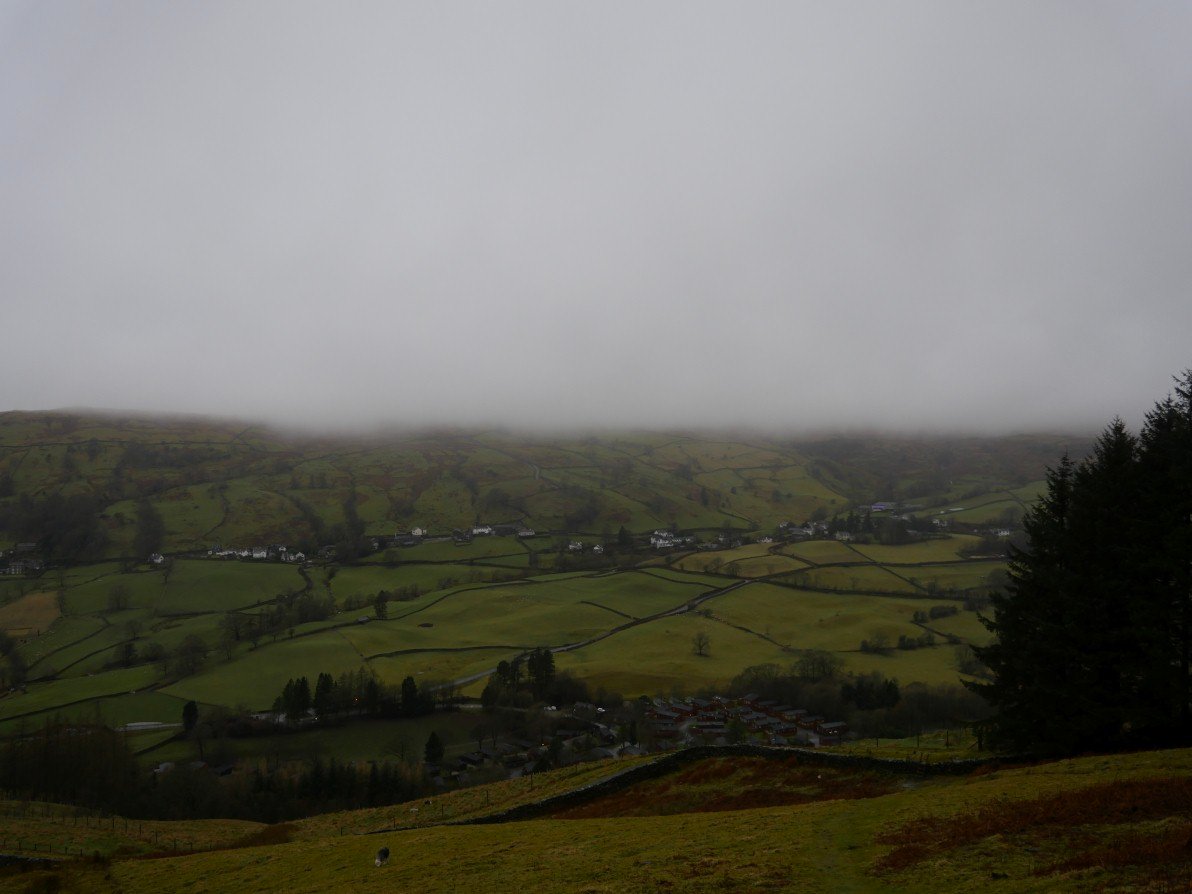 And passing above Limefitt Park.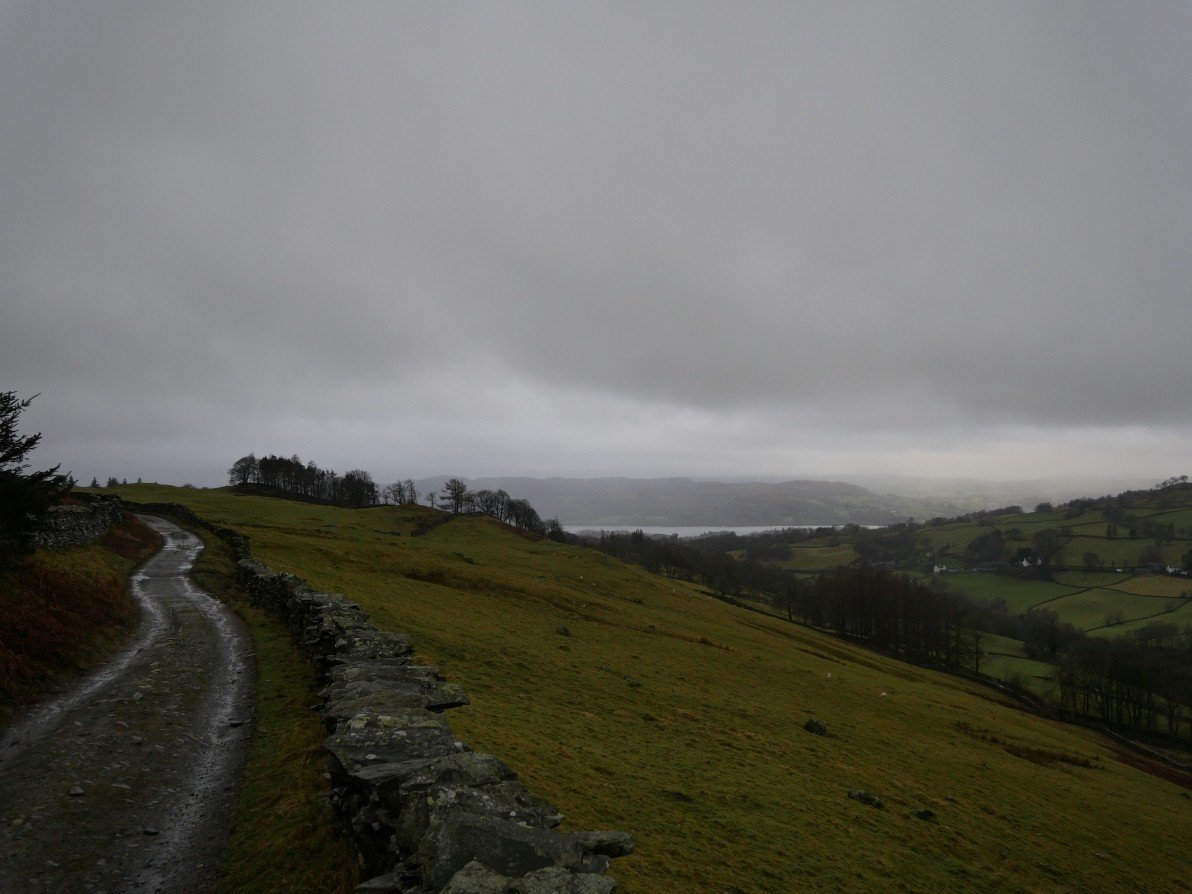 Although the cloud was low we did occasionally have a view in this case over to Windermere.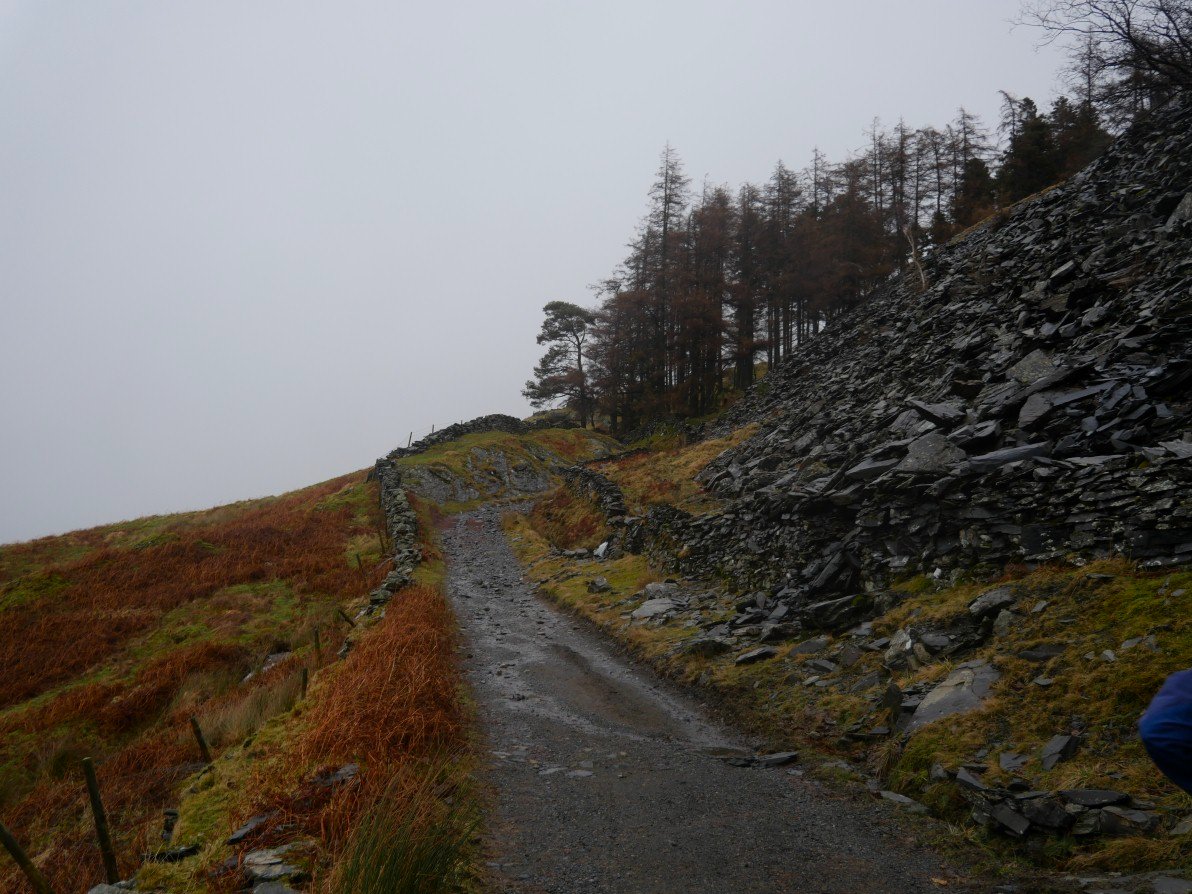 The path steepens as we pass Applethwaite quarry.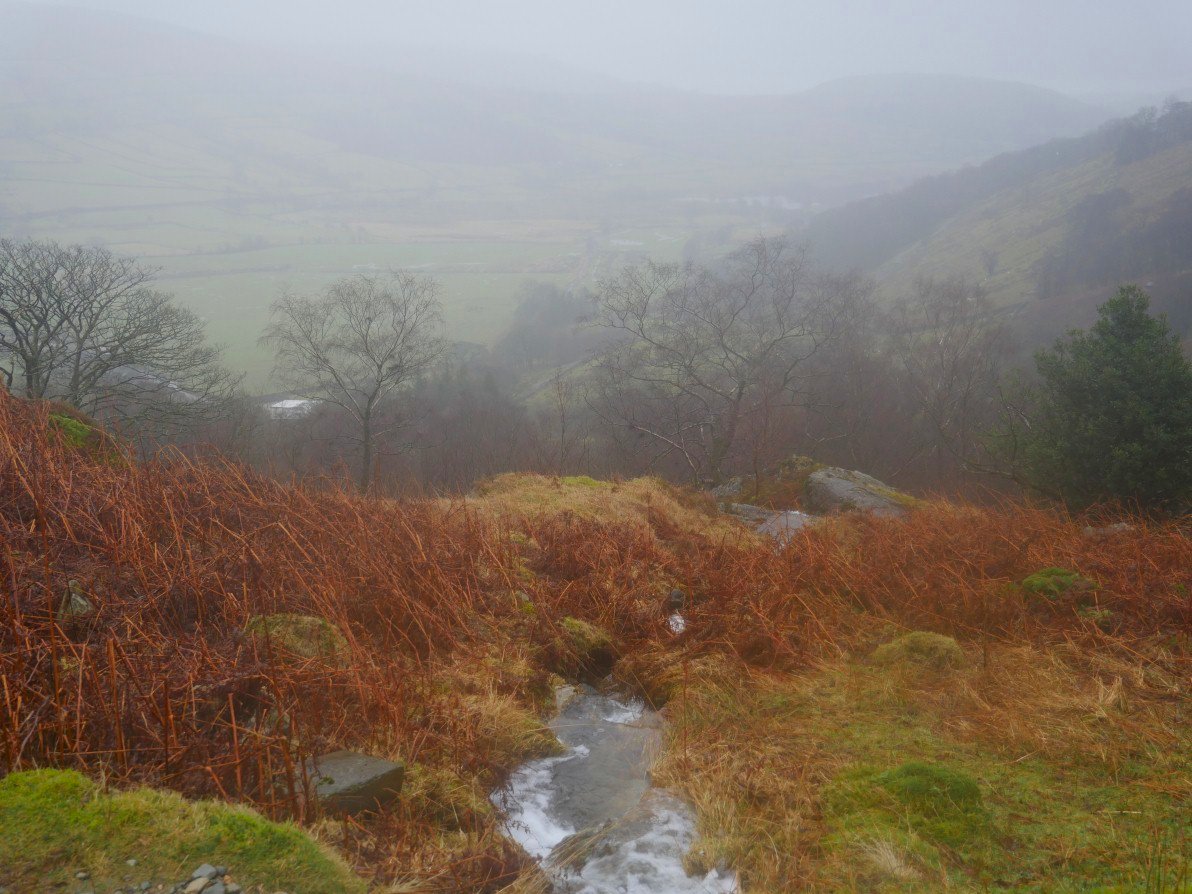 It was very windy and very cloudy at the top of the pass but Kentmere appeared as we descended..
.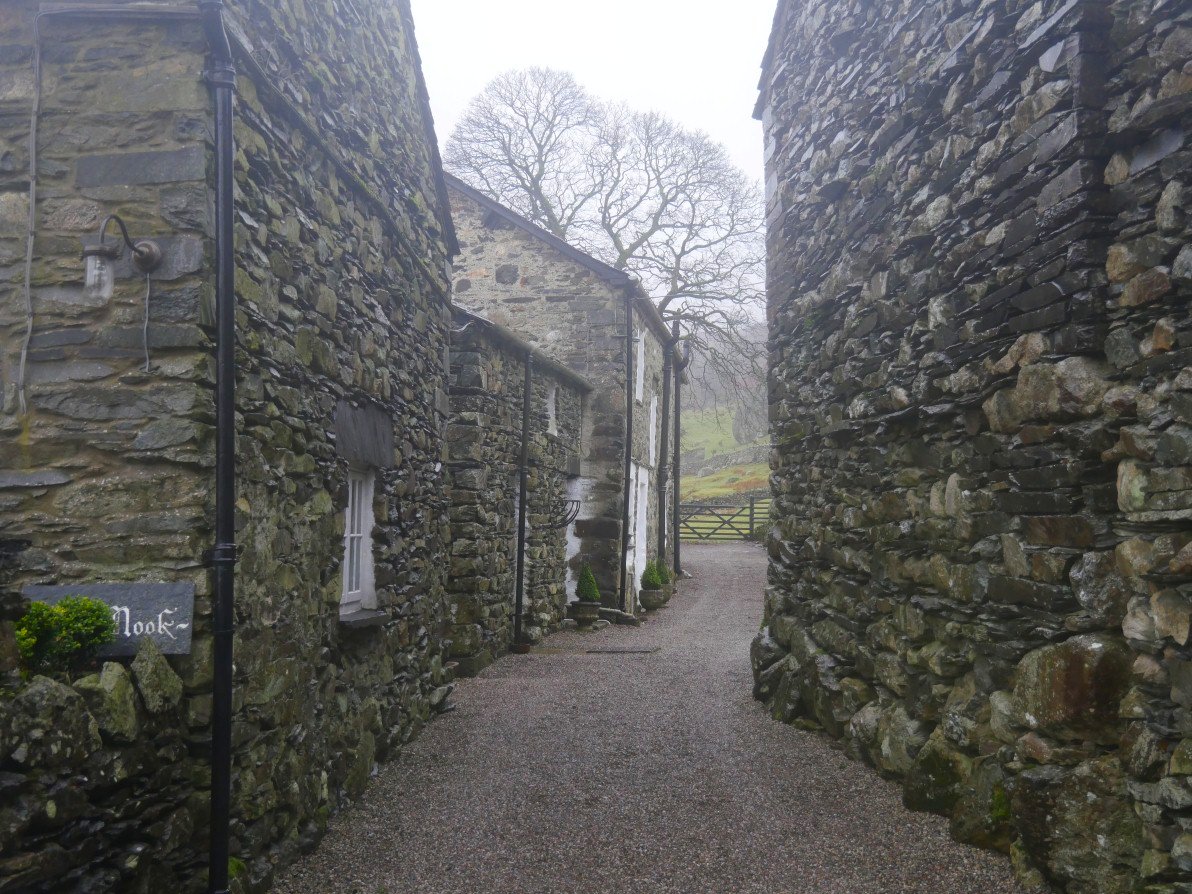 The cottages of the Nook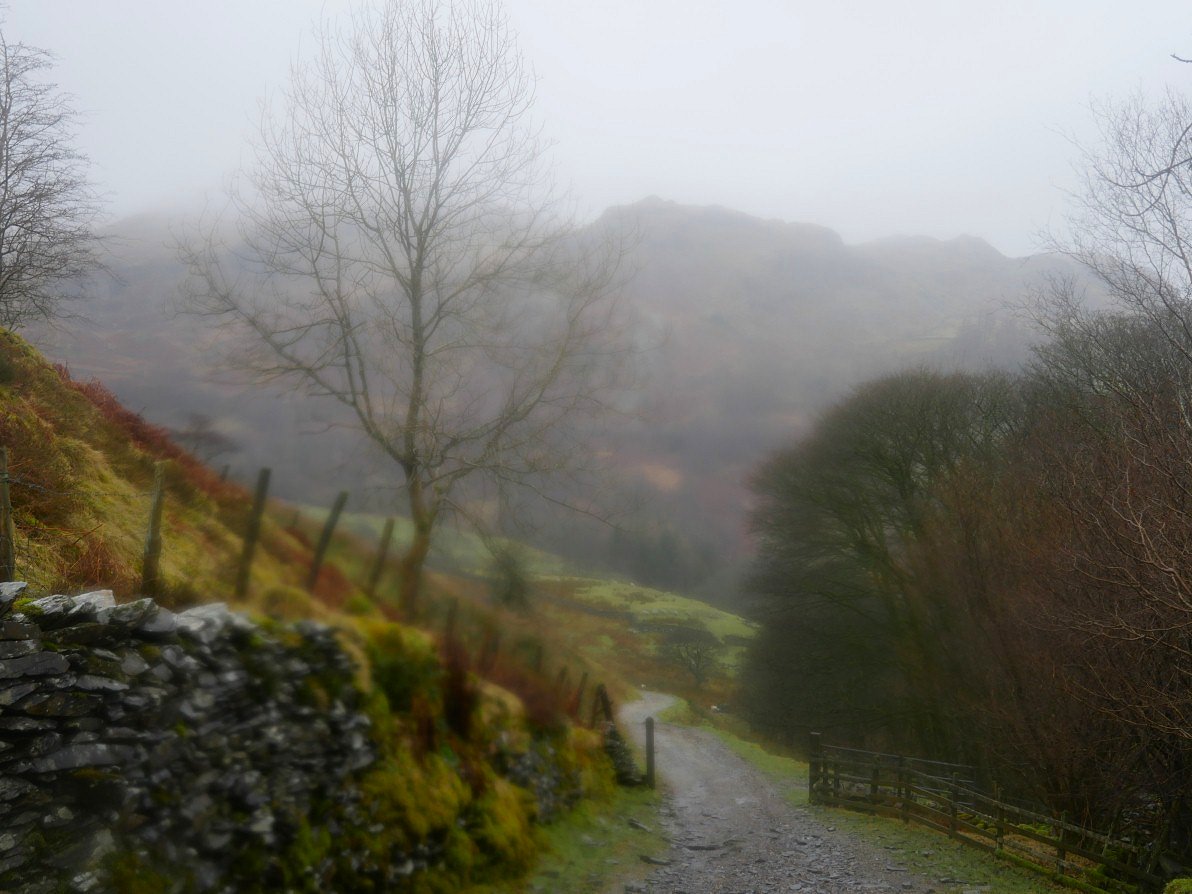 As you can see the camera has succumbed to the rain as we climb out of the valley towards Whiteside end.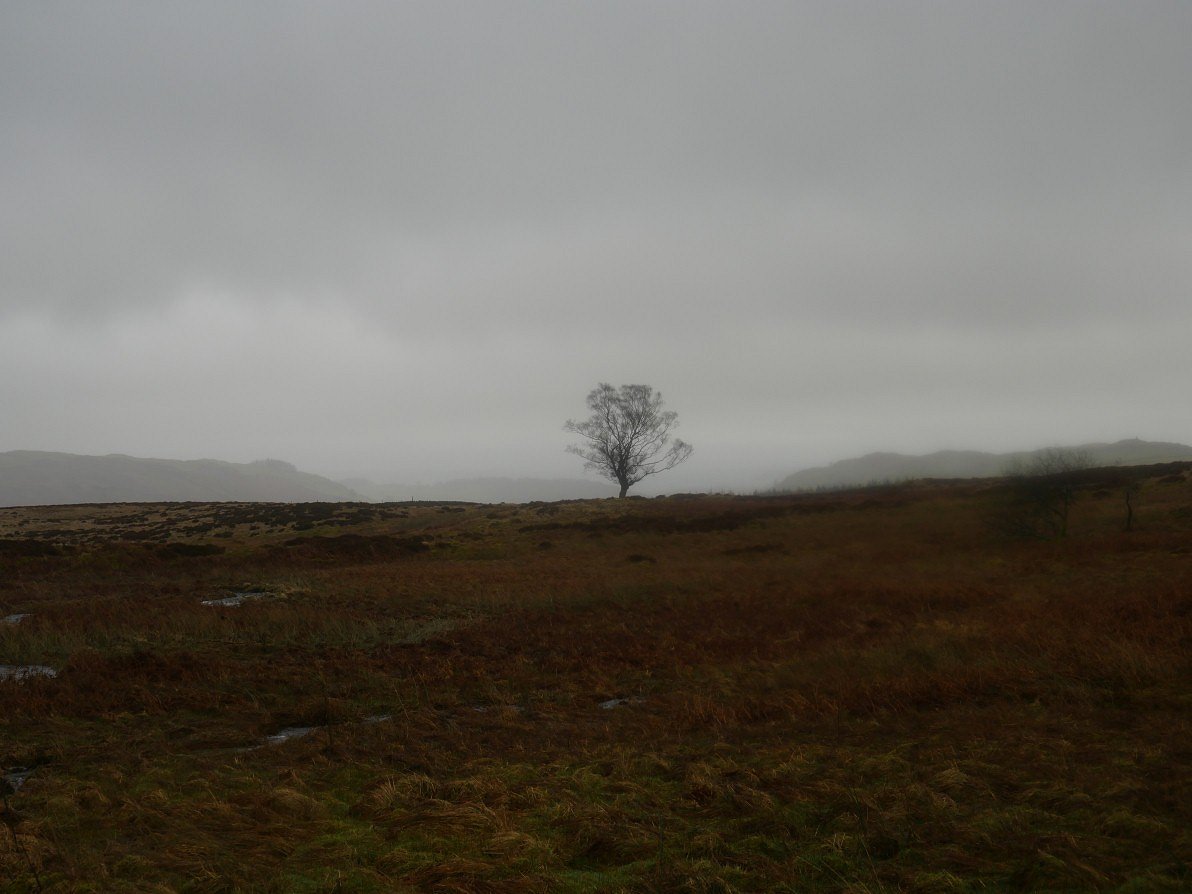 Lonely tree on Mickle Moss.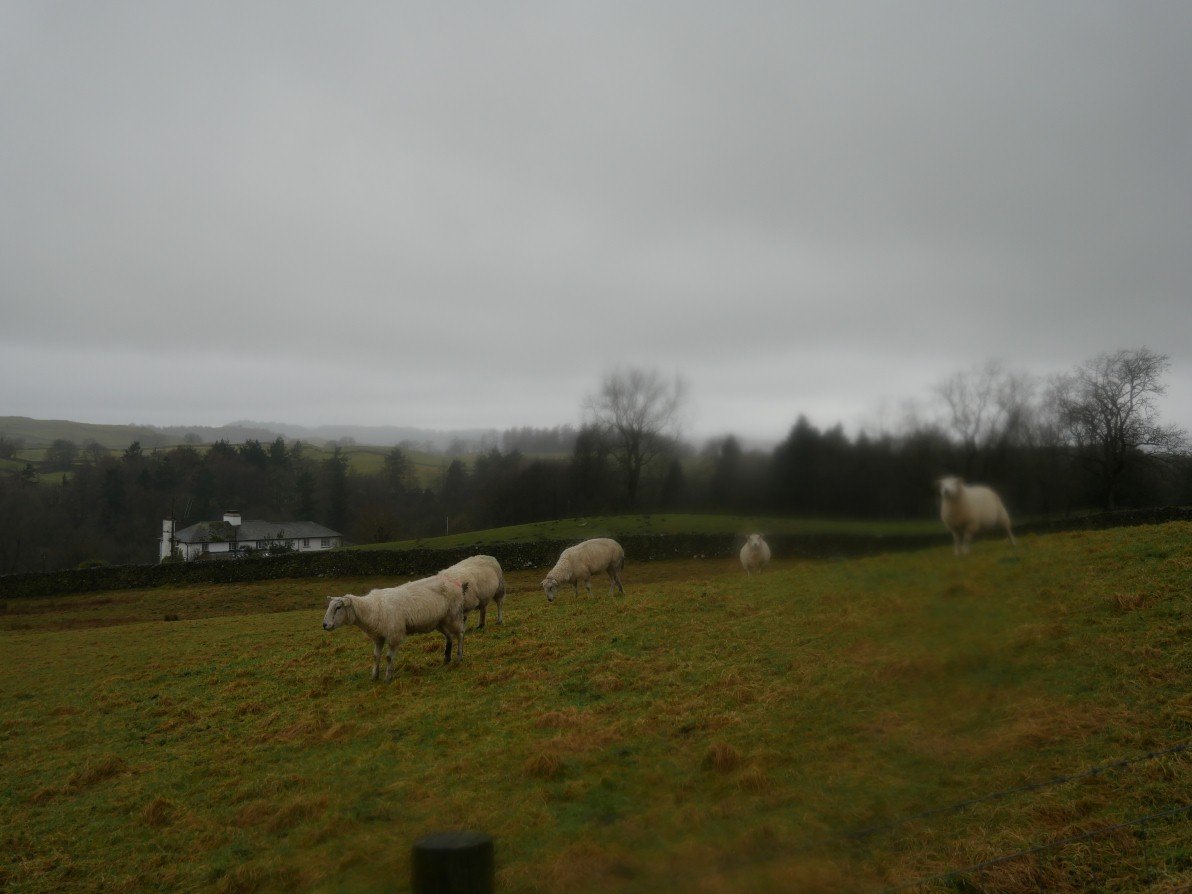 Nearly back to High Borrans now. I have done most of the sections of this route in good weather and the views are quite good so I shall have to have a go at the full round in better weather.
And as a complete contrast the following Sunday was a glorious blue sky and snow day..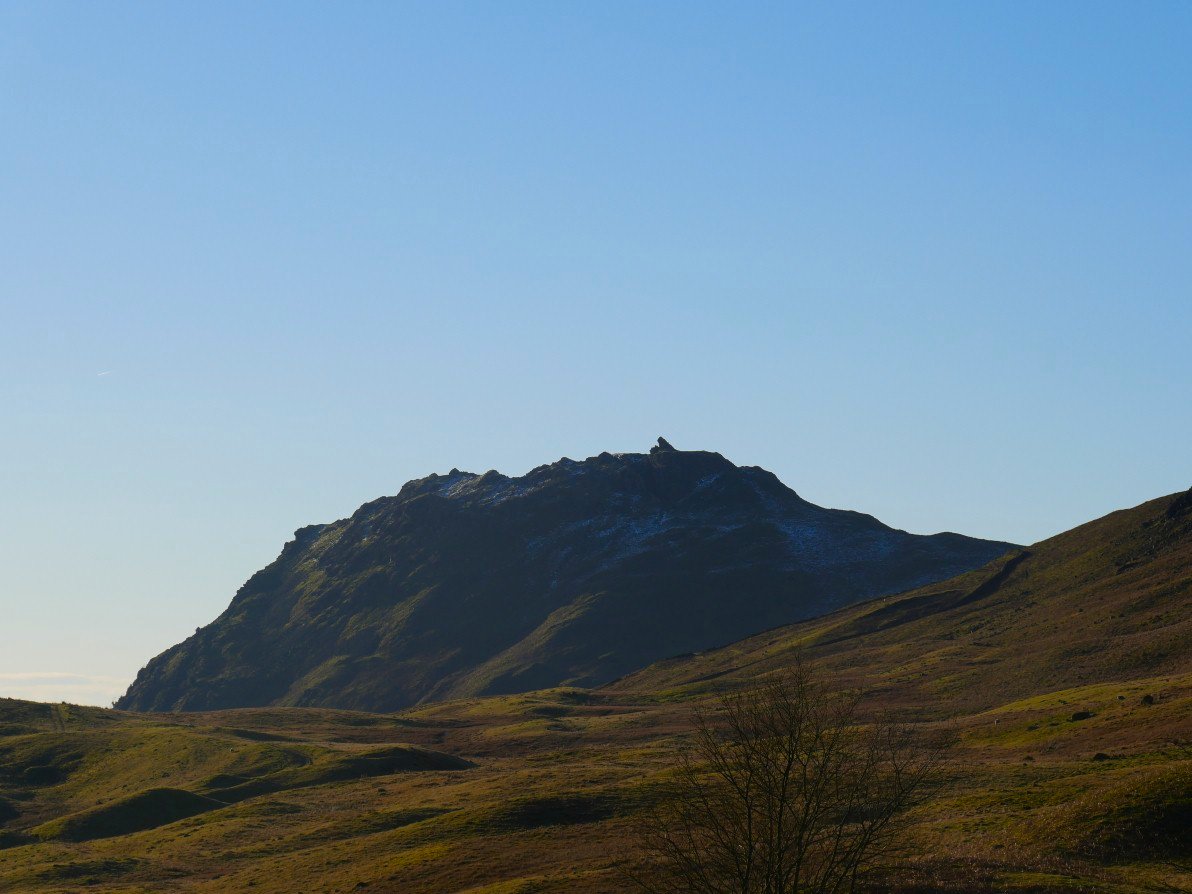 Helm Crag from our parking place on Dunmail Raise.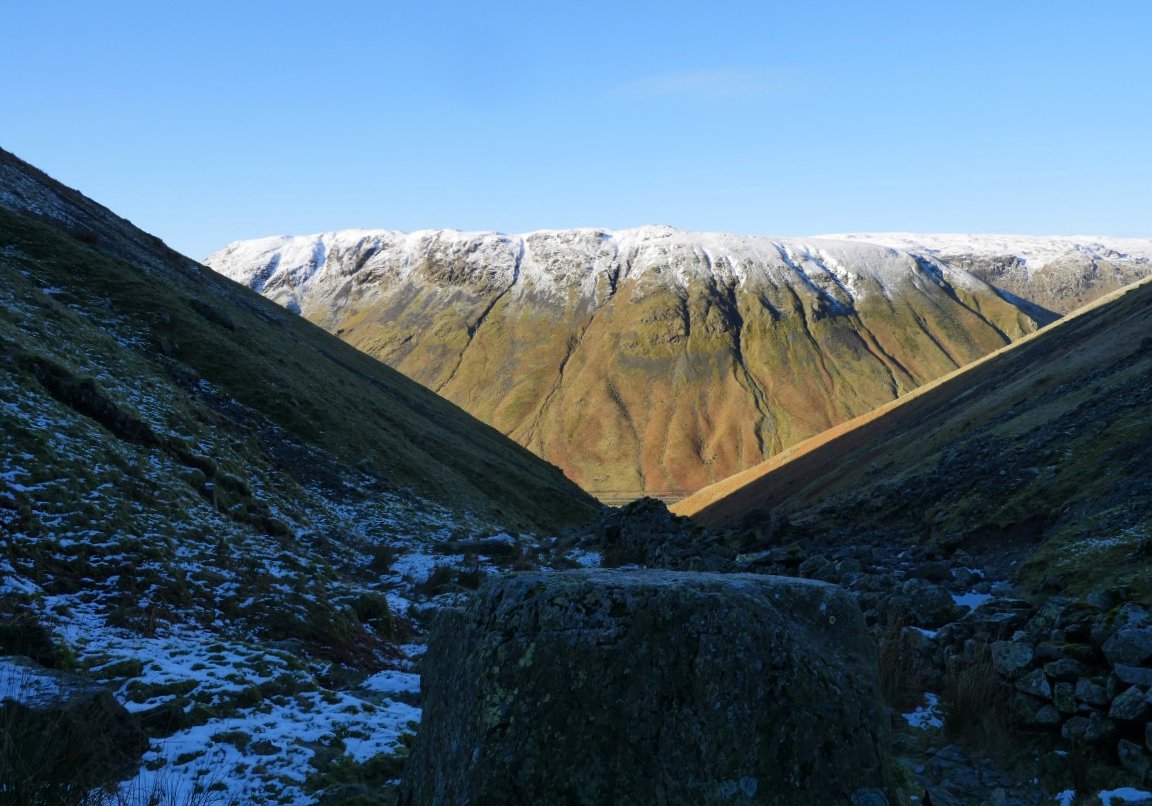 Sugar coated Steel Fell.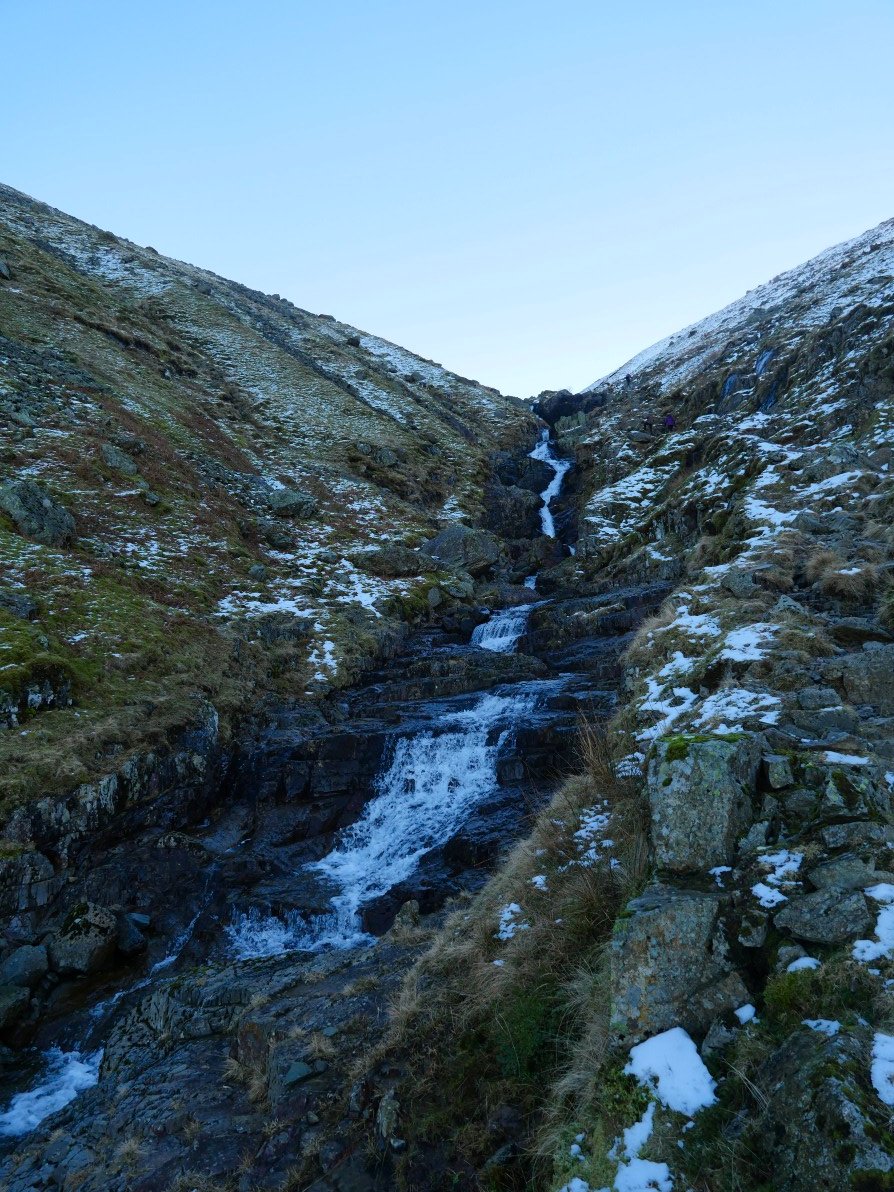 This is the first time I have ascended by Raise Beck and you do seem to get a better appreciation of the waterfalls than when you descend and have to keep looking back to them..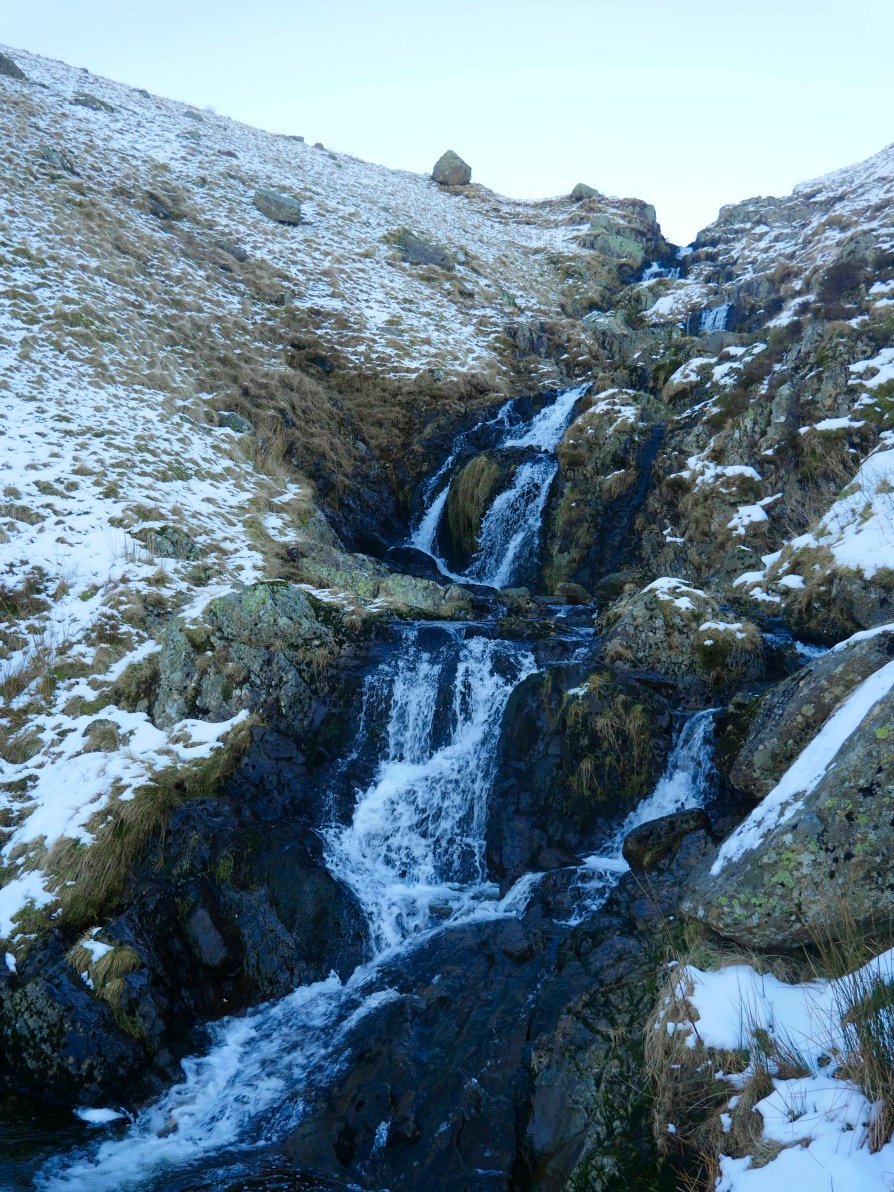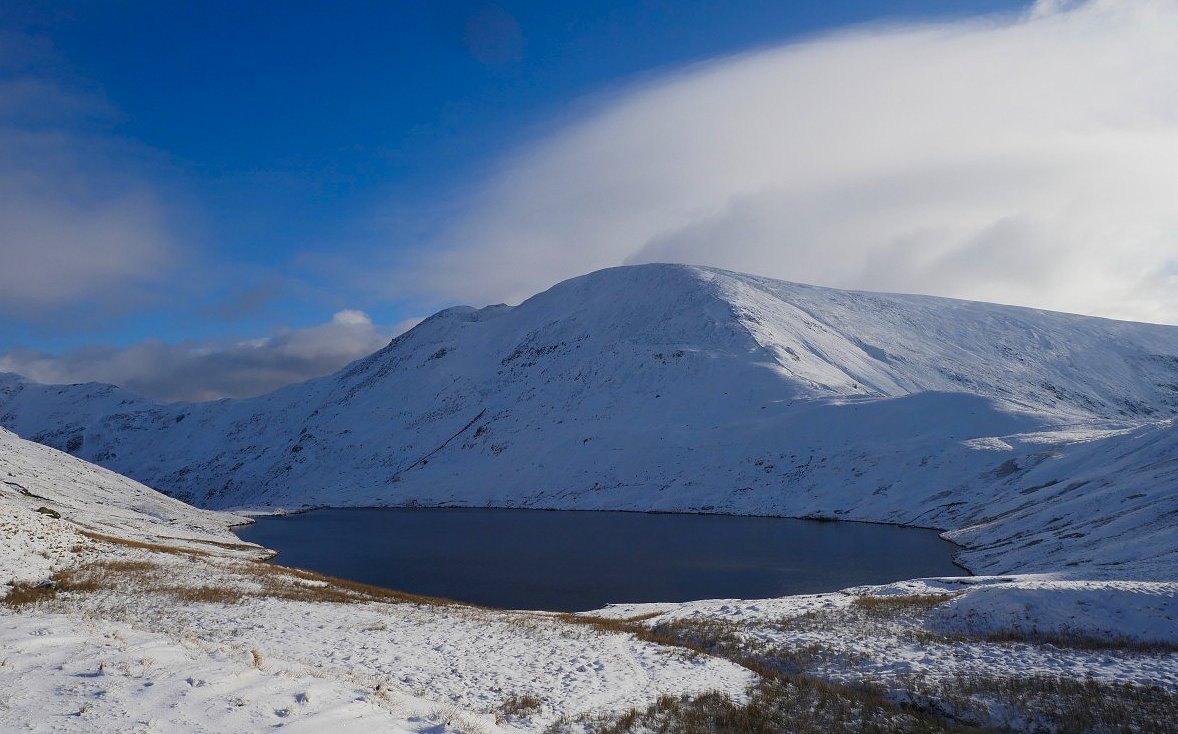 Lovely Grisedale tarn. Fairfield and Cofa Pike behind..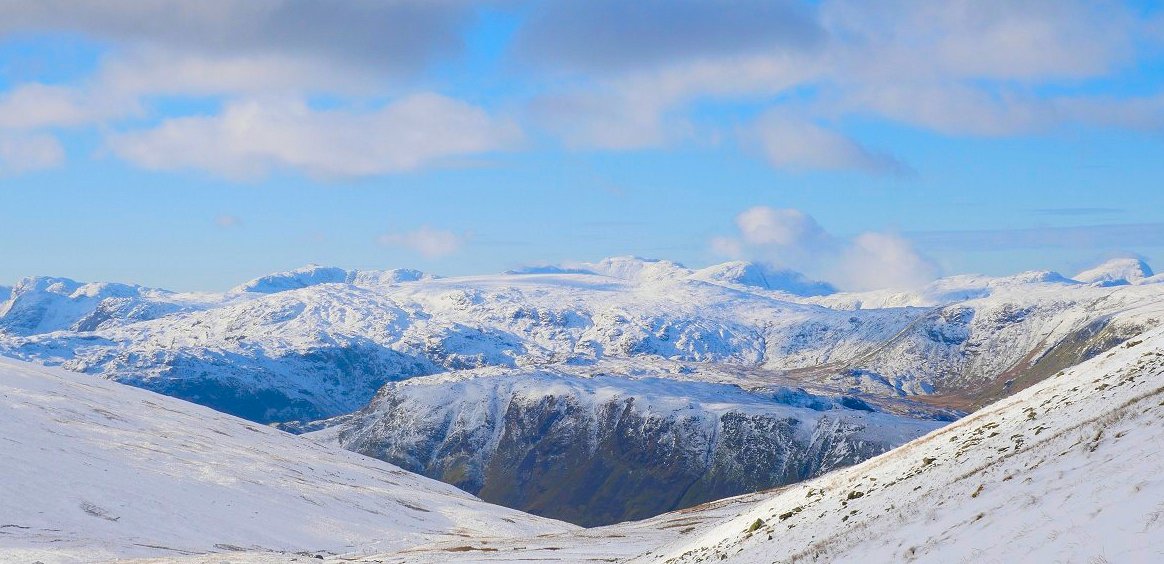 You only have to climb a short way up the Dollywagon zig zags before the view to the west opens up and you can see Steel fell in the foreground then the central ridge and then all in a line from the left, the Coniston group, Bowfell, Scafell Pike, Great End and Great Gable.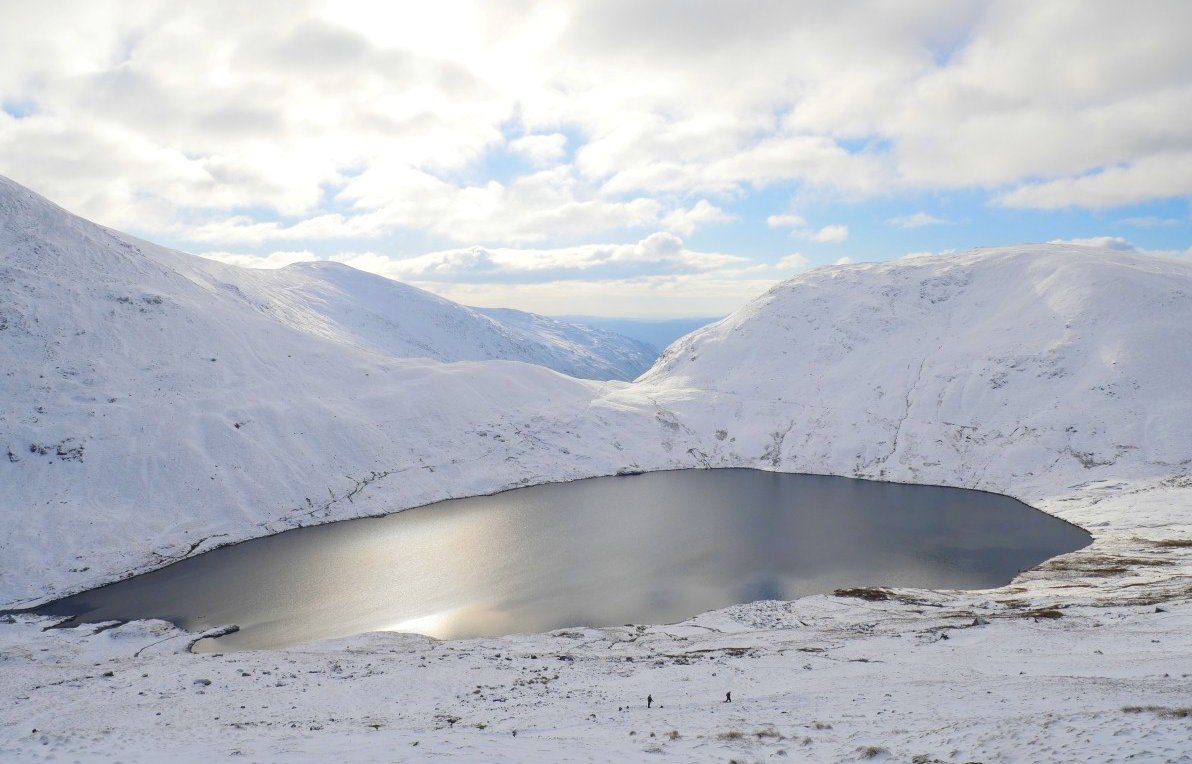 Grisedale tarn from a little higher on the zig zags.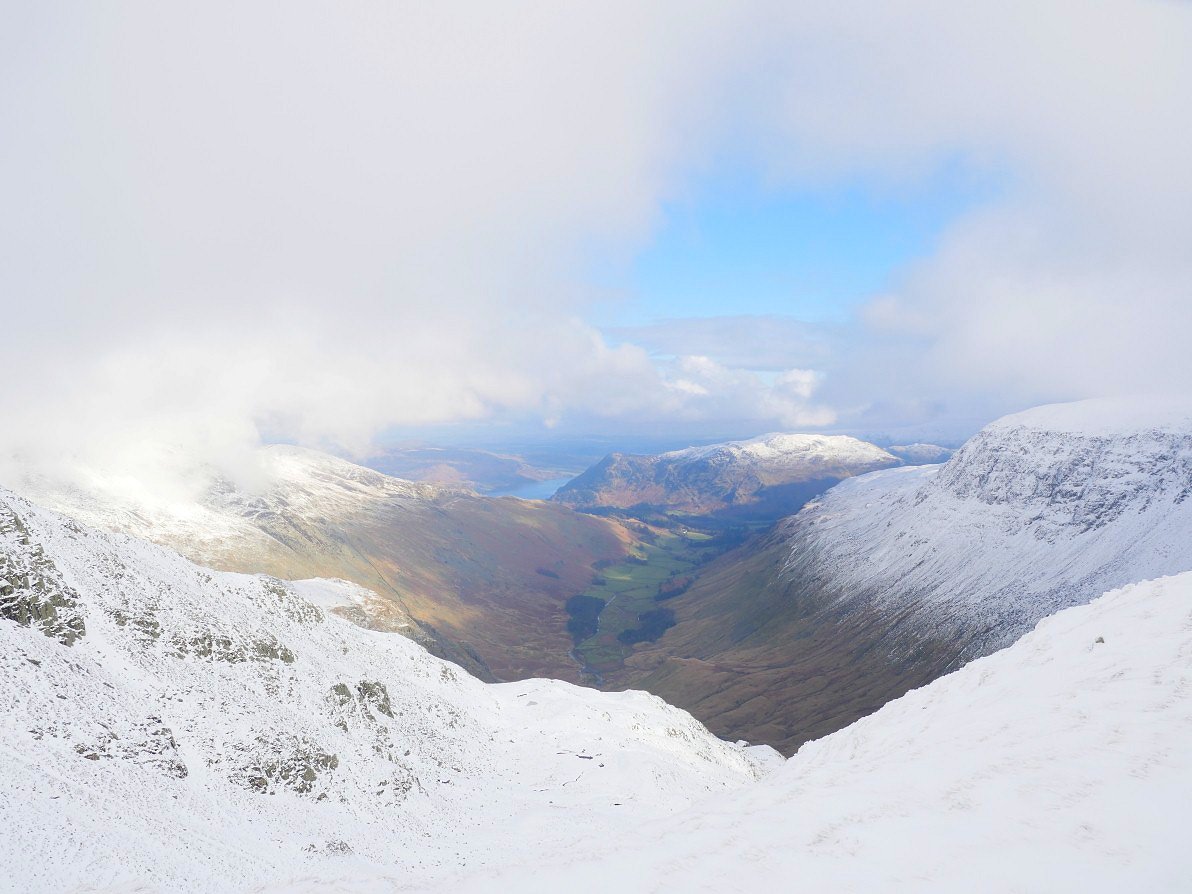 View down Grisedale to Place Fell and Ullswater..
Coniston Water above Seat Sandal.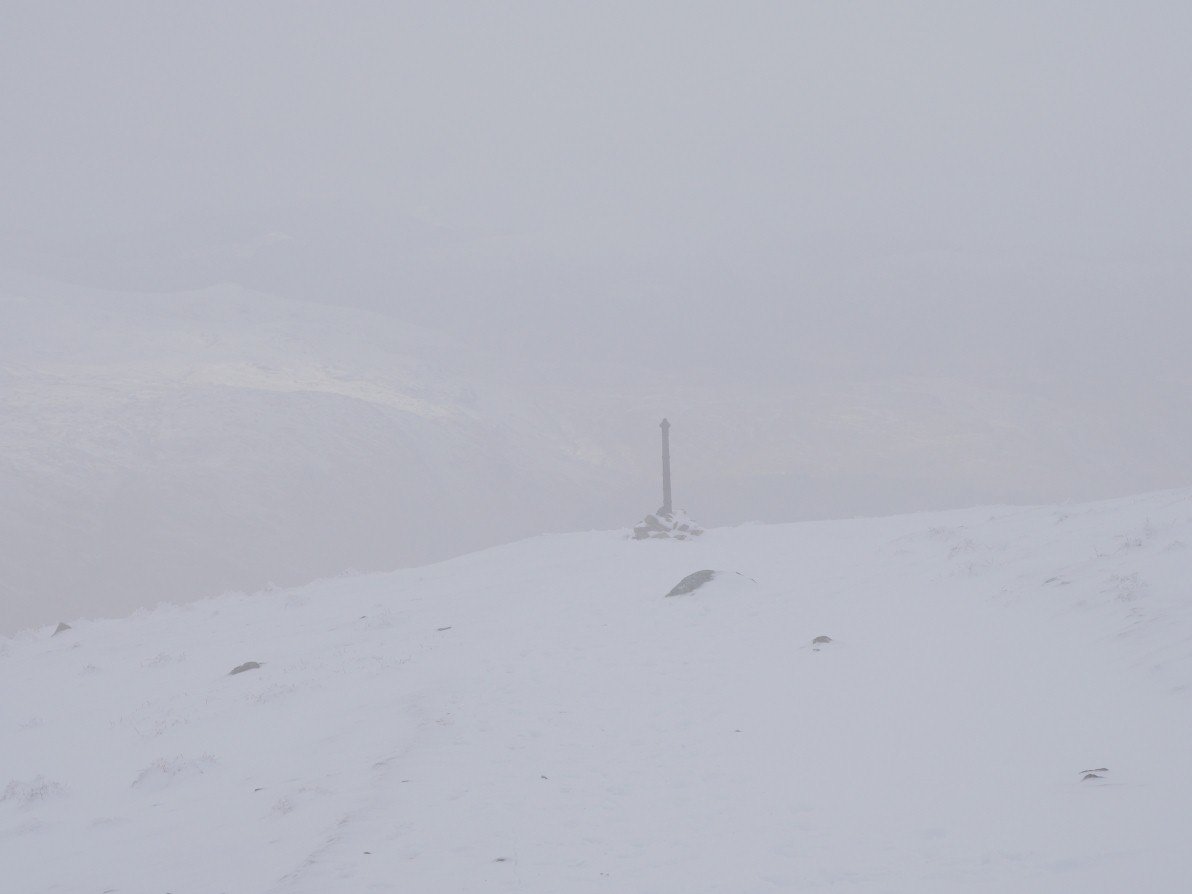 The post on Dollywagon Pike.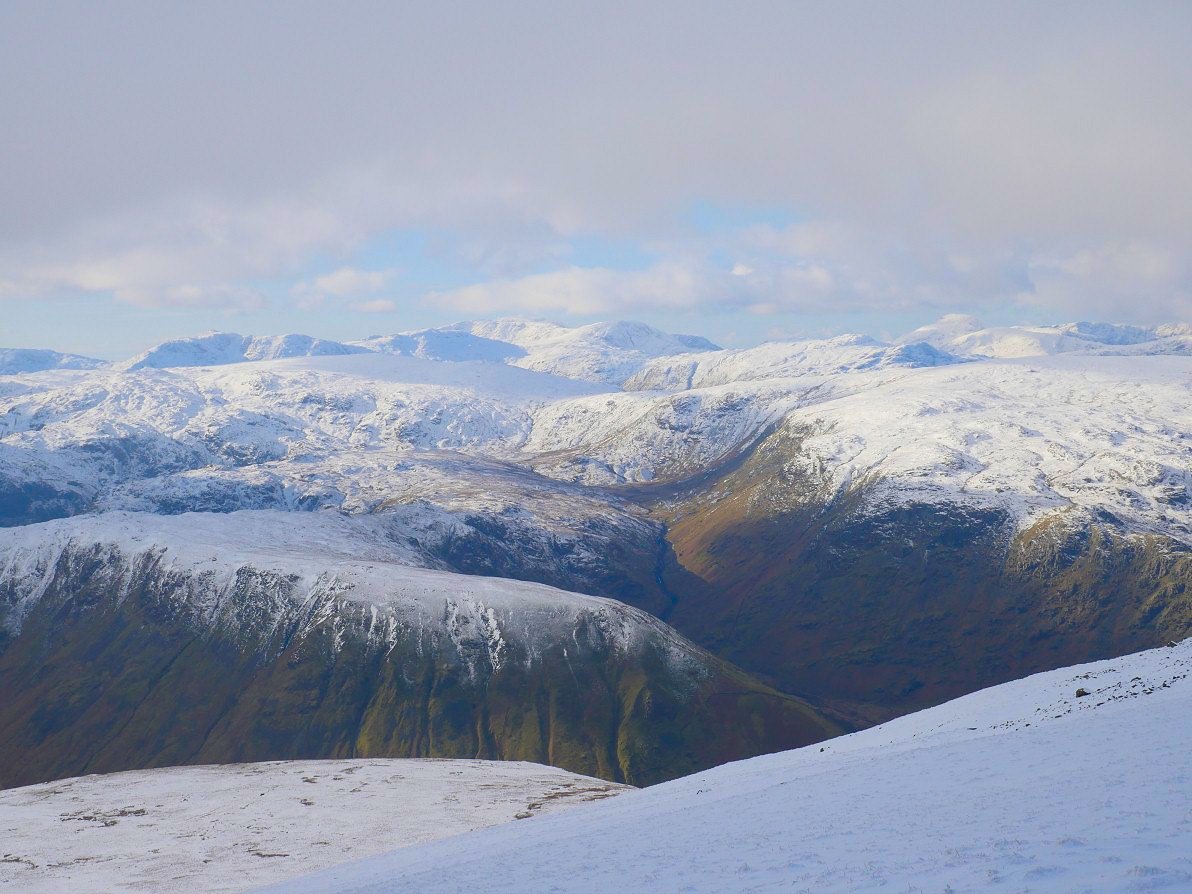 Zooming in a bit on those western fells.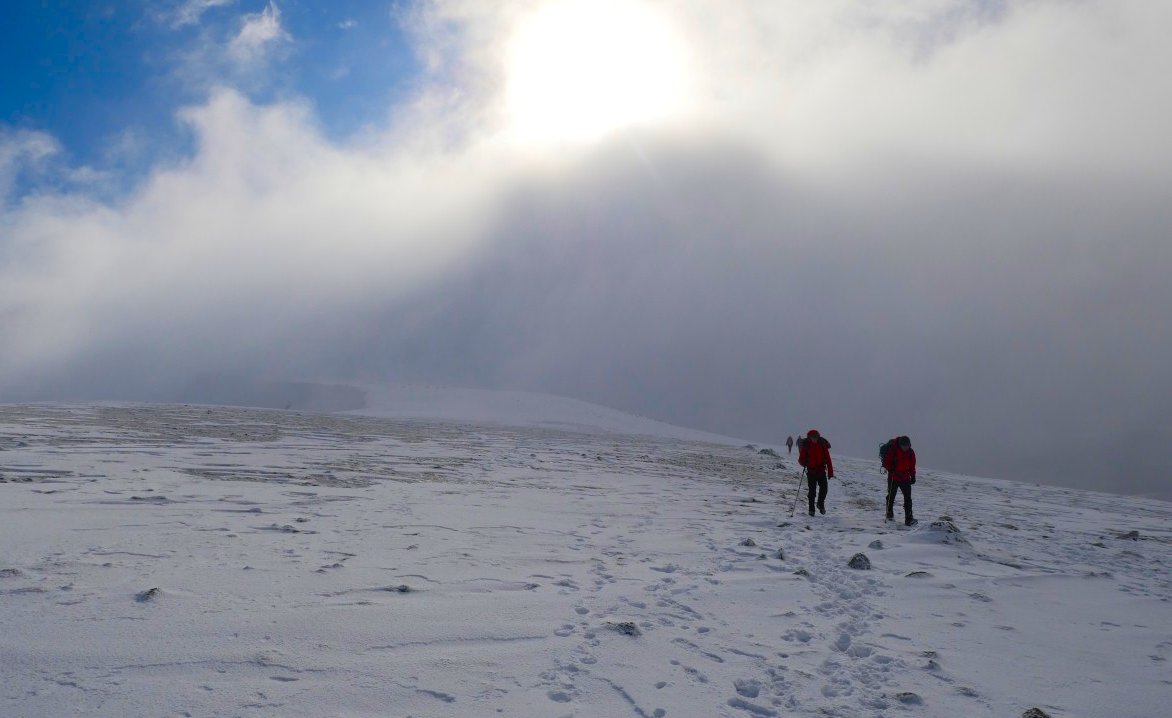 Dramatic sun and clouds on the way to Nethermost.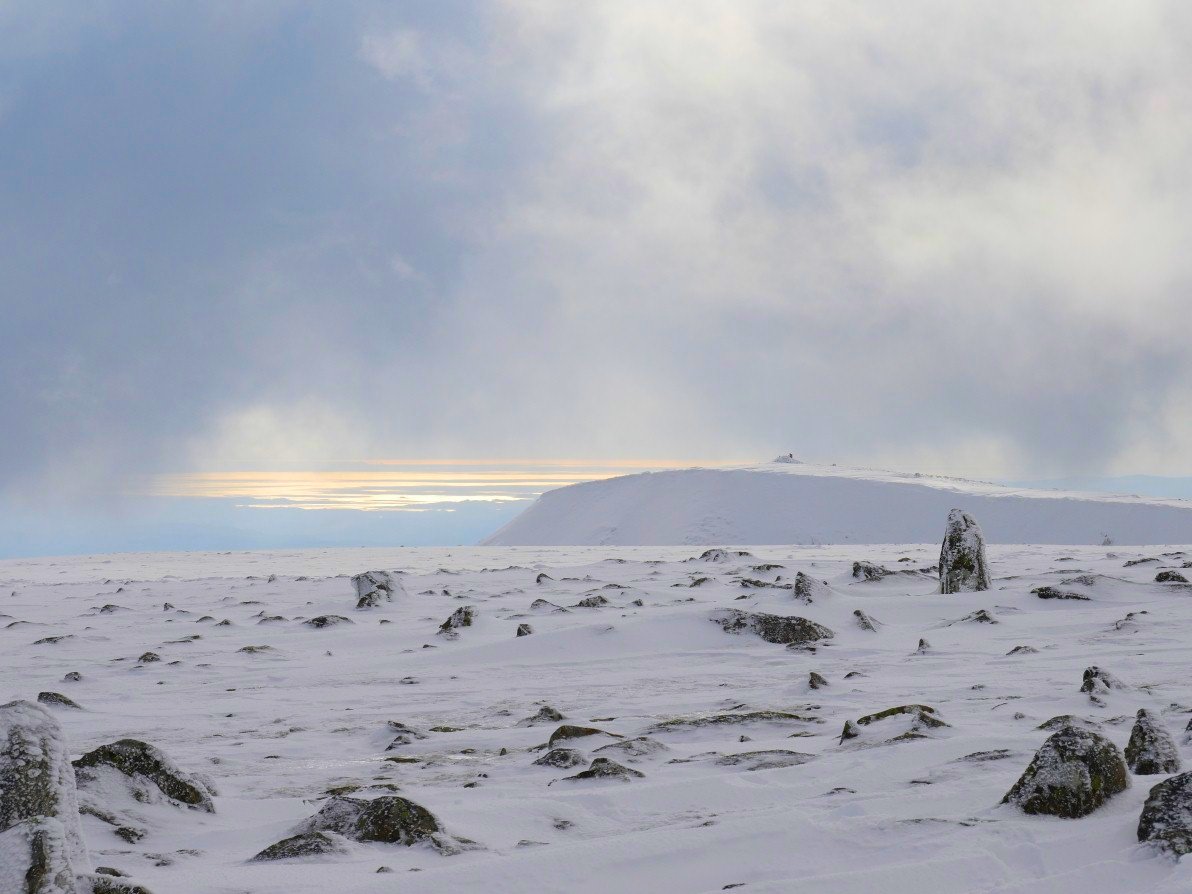 A view back to High Crag and Dollywagon.
Another look down Grisedale seen below the east ridge of Nethermost Pike.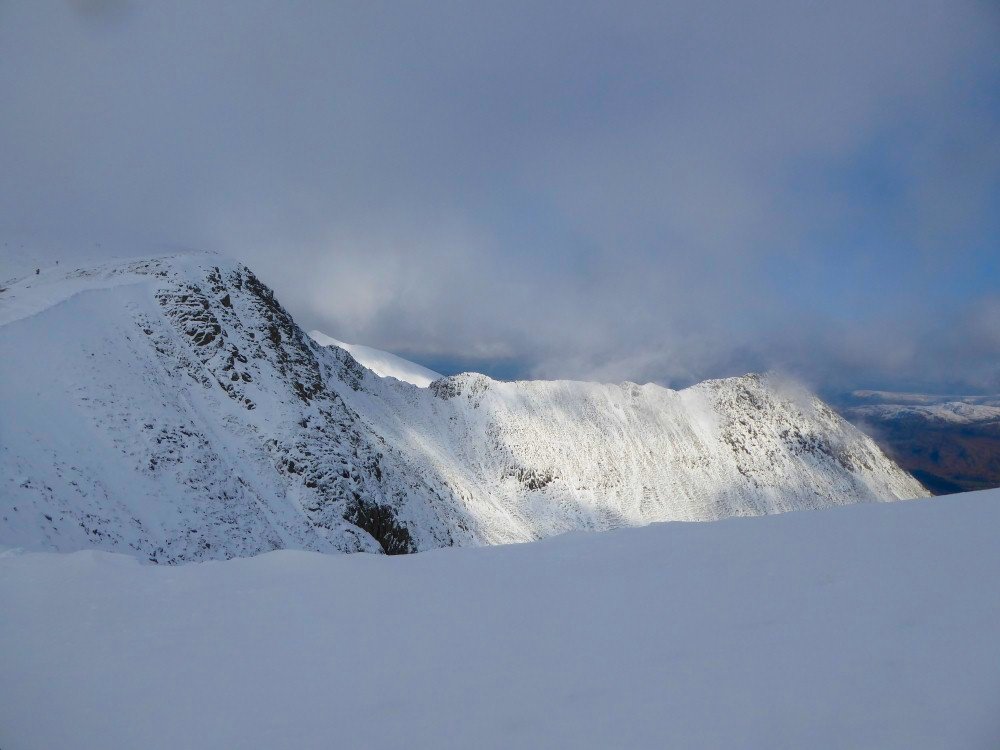 Sunny Striding Edge.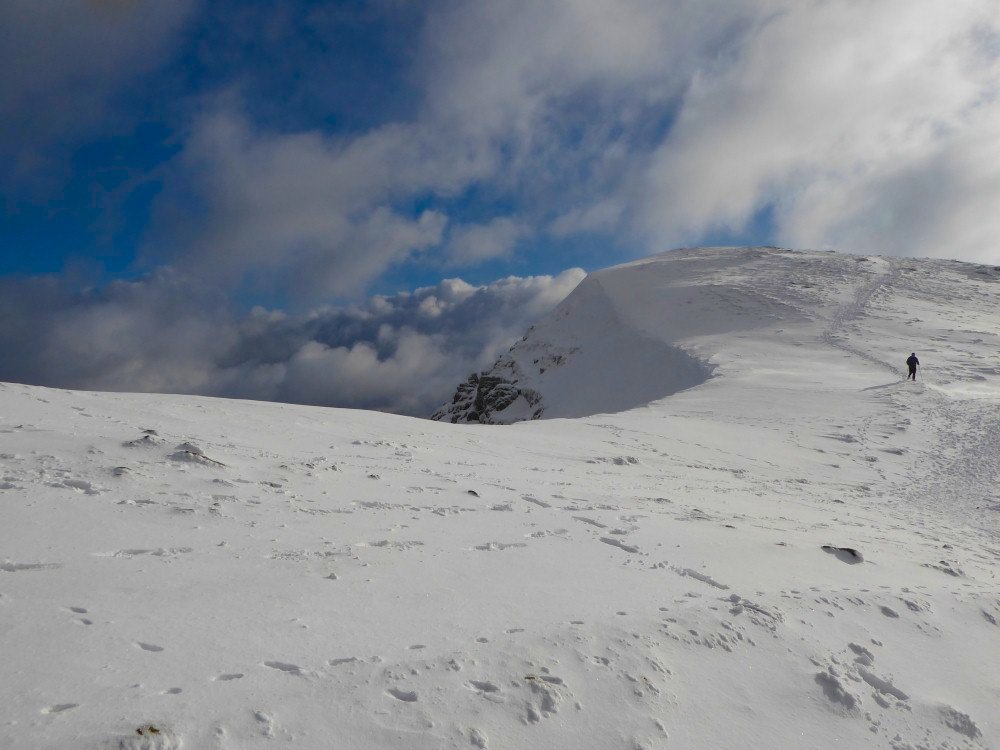 Superb high level winter walking. Unlike a few weeks ago in Langdale the snow was frozen and compacted so made for a lot easier walking.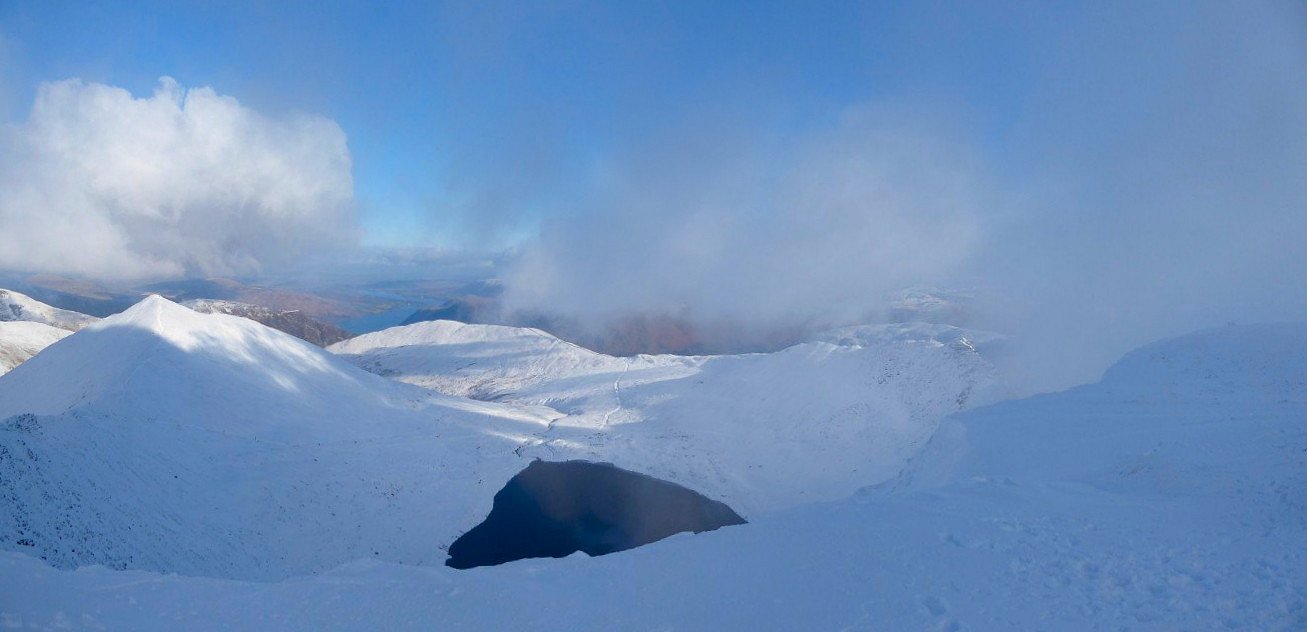 Wide view of Catstyecam, Red Tarn and Striding Edge.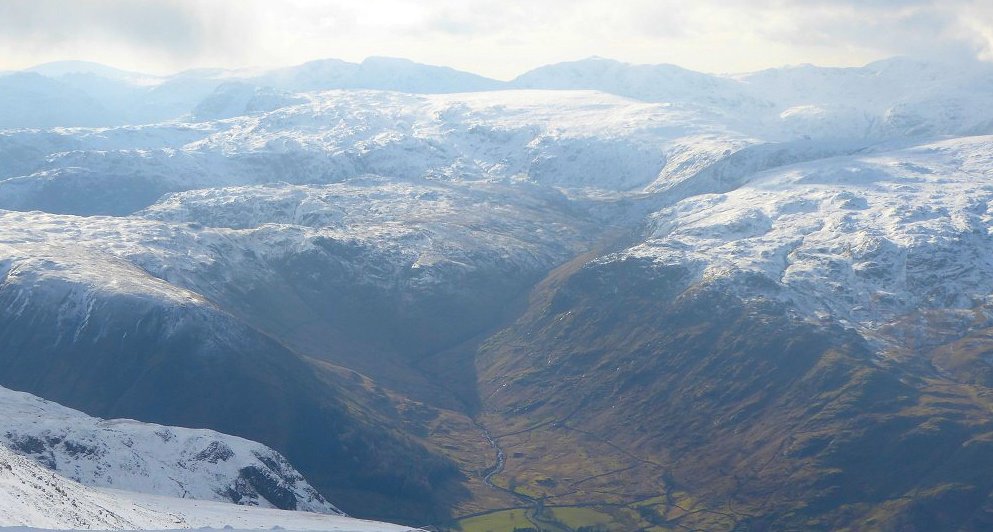 A look along the Wythburn valley.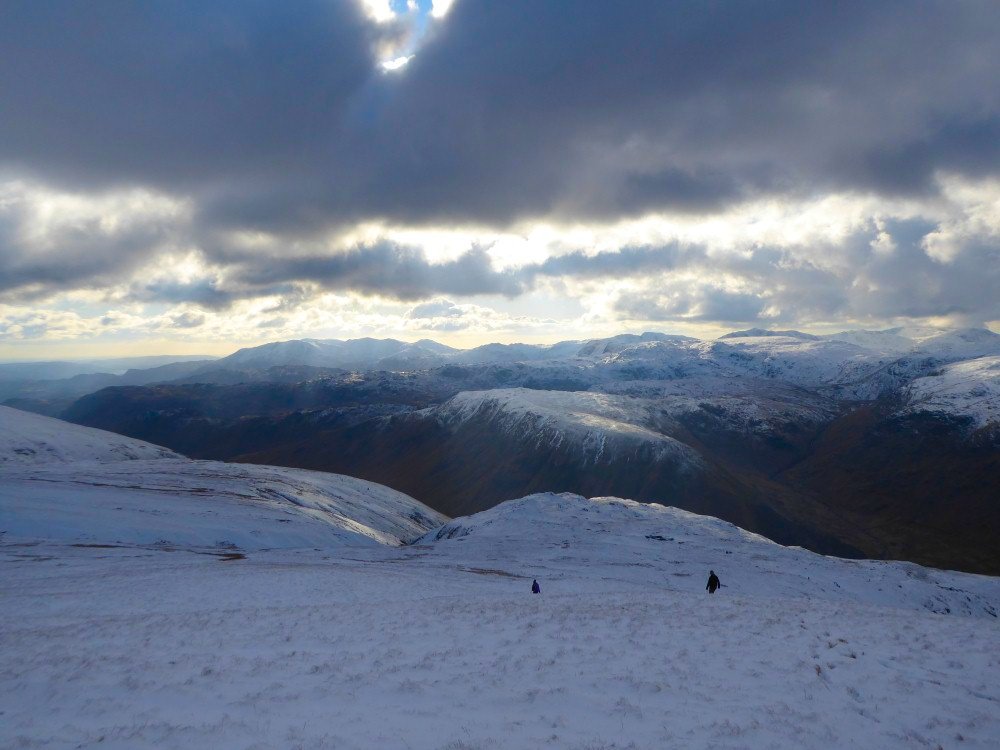 Cloud and sun over the Coniston fells.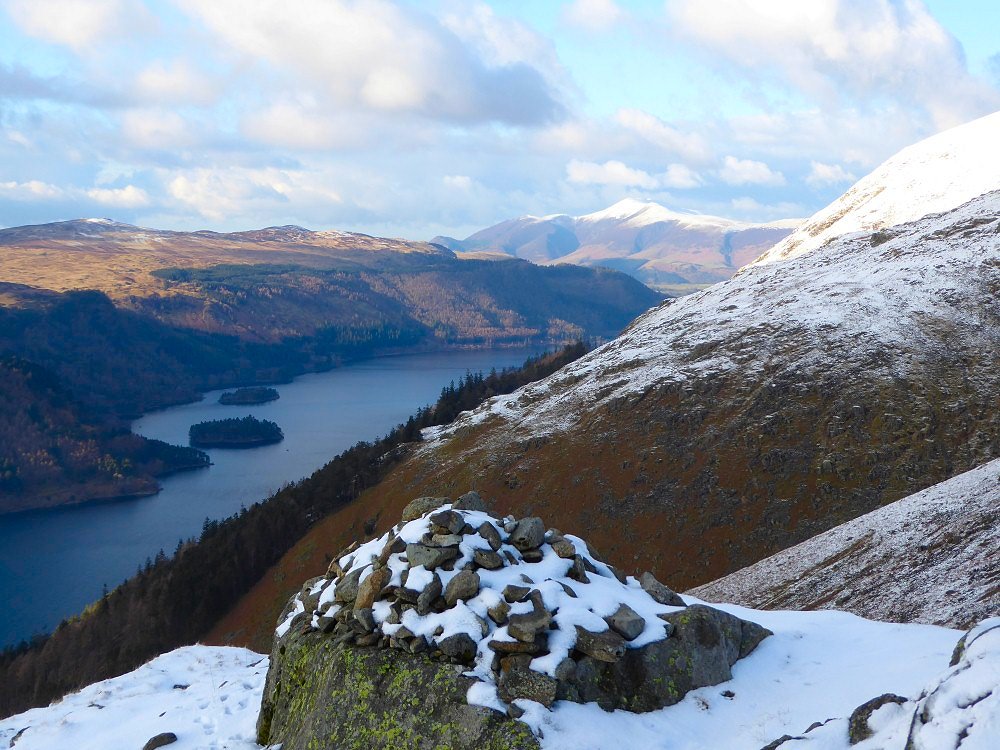 Thirlmere and Skiddaw from the top of the steep path down into the Comb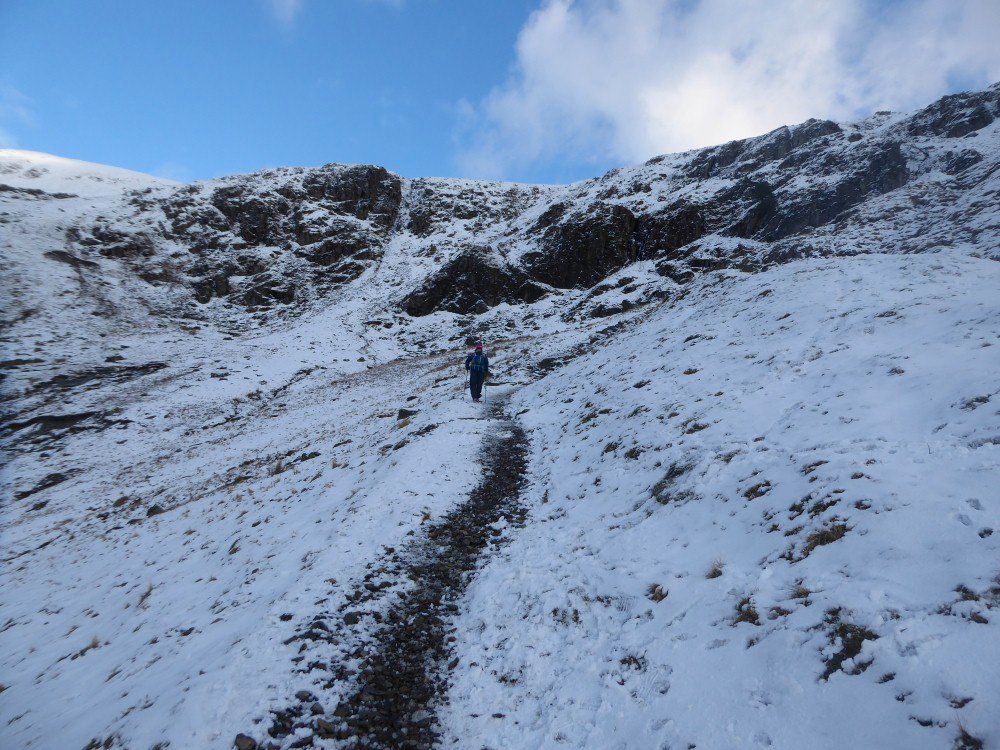 Sue walking down the Comb.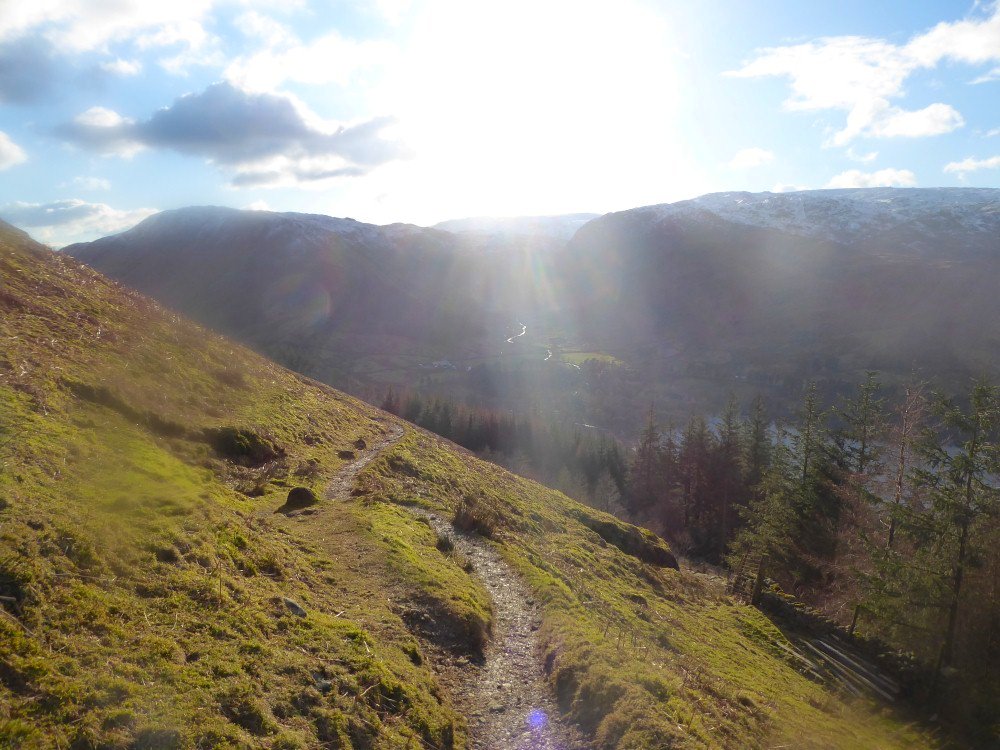 Nearly back to valley level after a fantastic few hours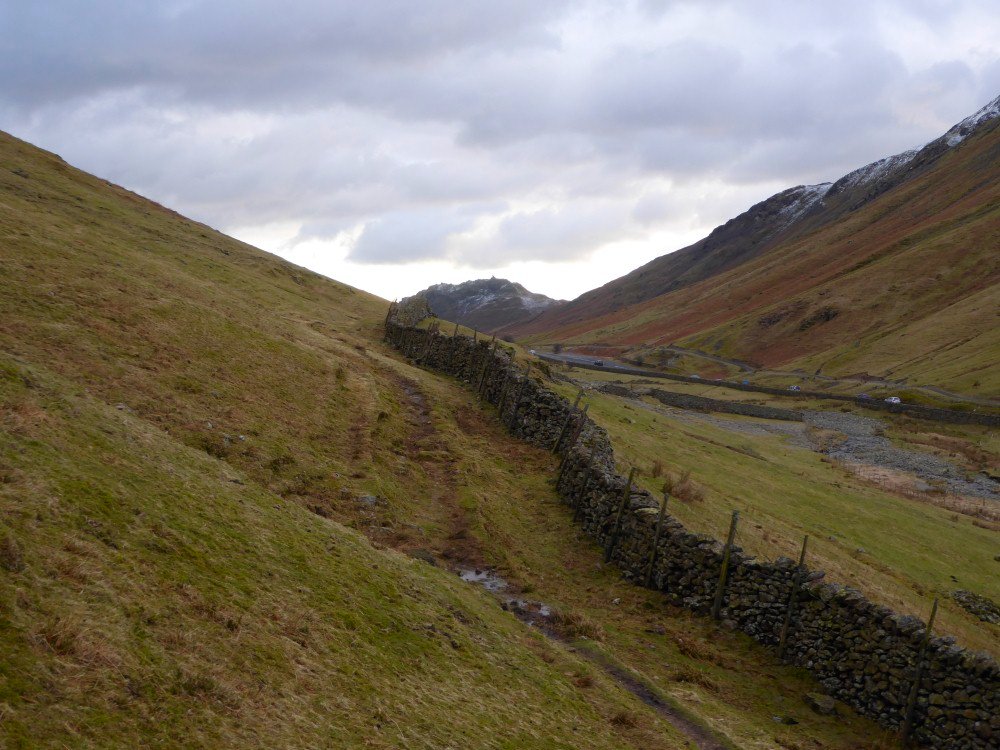 Helm crag again