WWW.KARLSWALKS.CO.UK
PICTURES AND TRIP REPORTS FROM MY WALKS IN THE ENGLISH LAKE DISTRICT
---
Around Mardale
22nd April 2018
Route. Mardale Head - Small Water - NanBeild - Mardale Ill Bell - High Street - Kidsty Pike - Kidsty Howes - Bowderthwaite Bridge - Mardale Head ( about 7.5 miles 2600ft ascent )
A bit of a mixed bag today weatherwise for our first trip of the year to Mardale.
A dullish but dry start as we head away from Haweswater.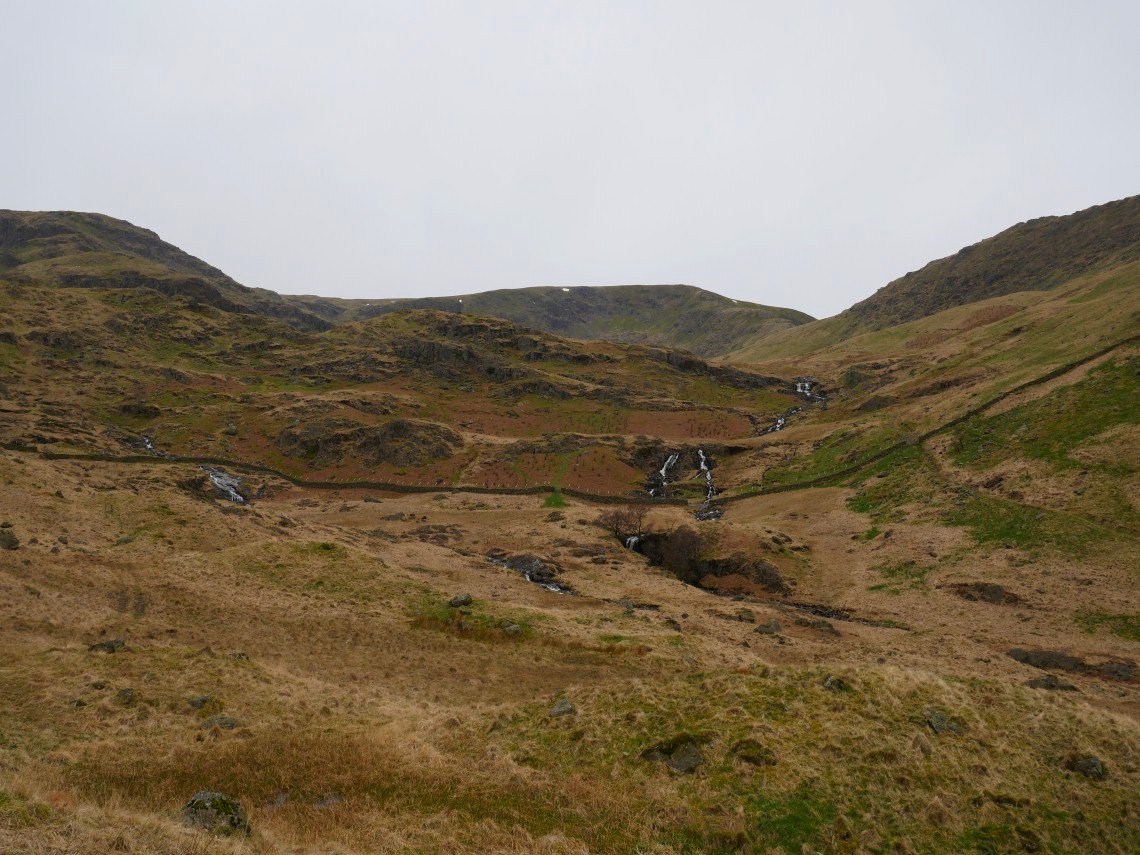 The path to Small Water mainly keeps to Small Water Beck, the outflow from the tarn..
Although between the path and the beck there are a series of mini rock ridges from which there is a view of the falls in the beck..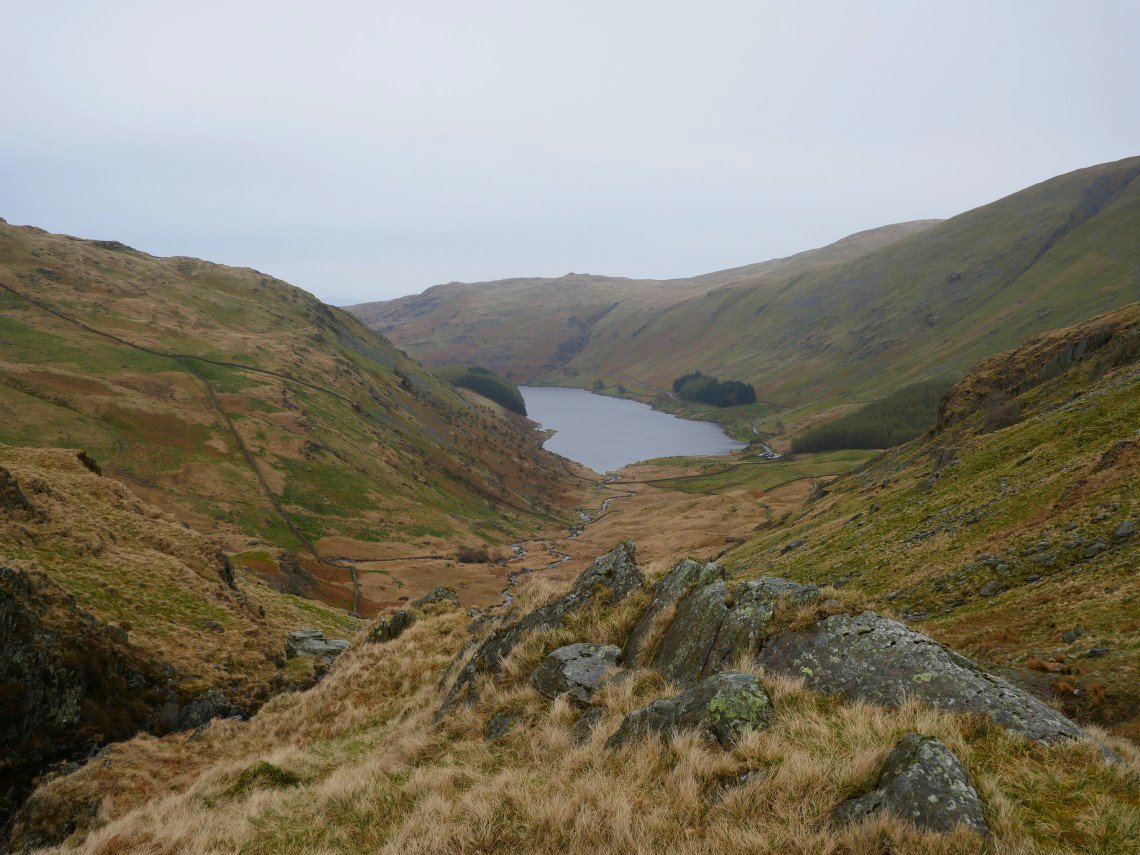 And a nice view back.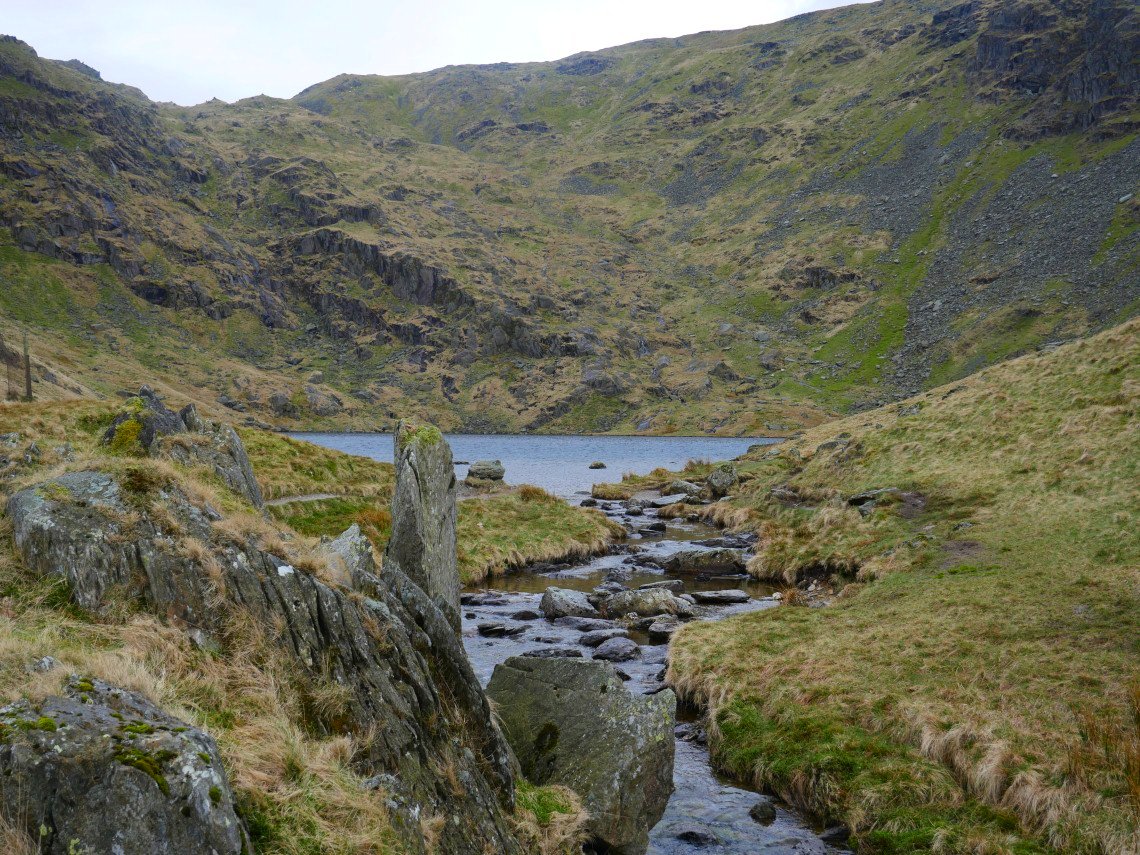 Arriving at Small Water. We met the wind here and it really was blowing. Thankfully we got across the stepping stones without being blown into the water.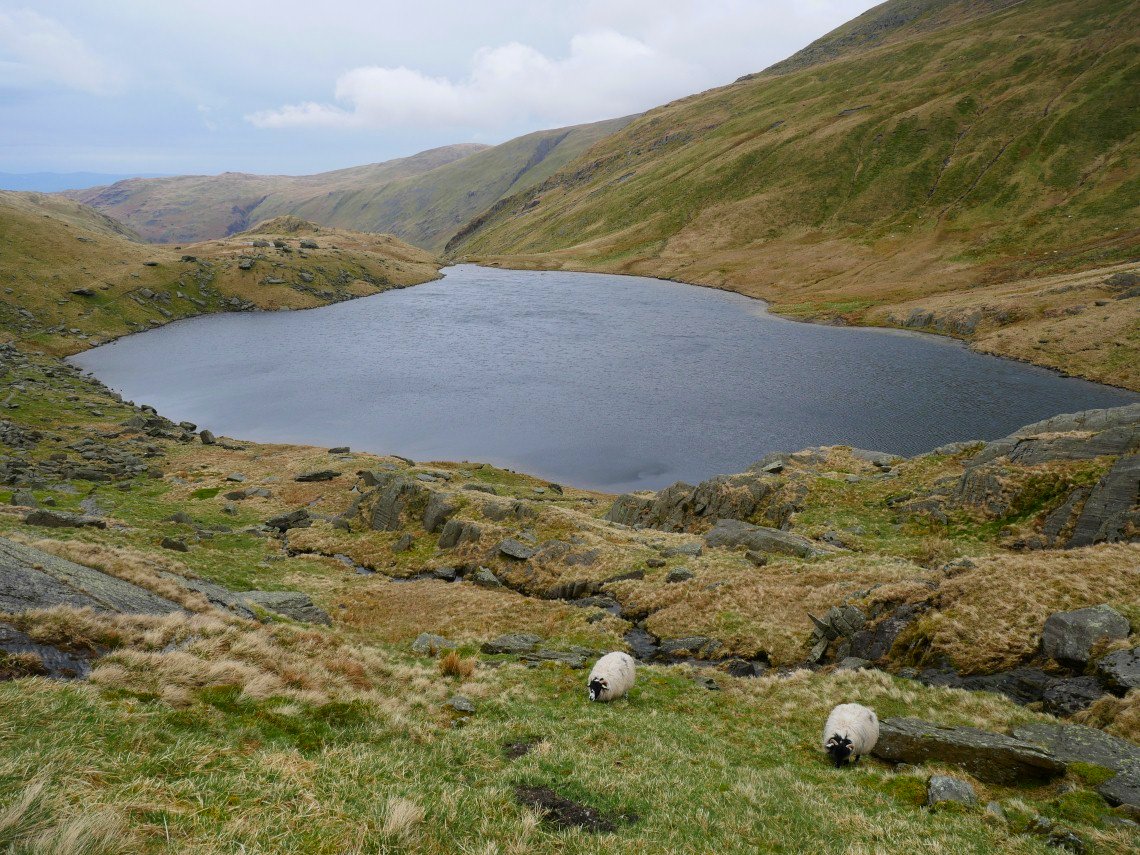 You can see the wind blowing across the water and several times on the climb to Nan Beild we were nearly blown off our feet.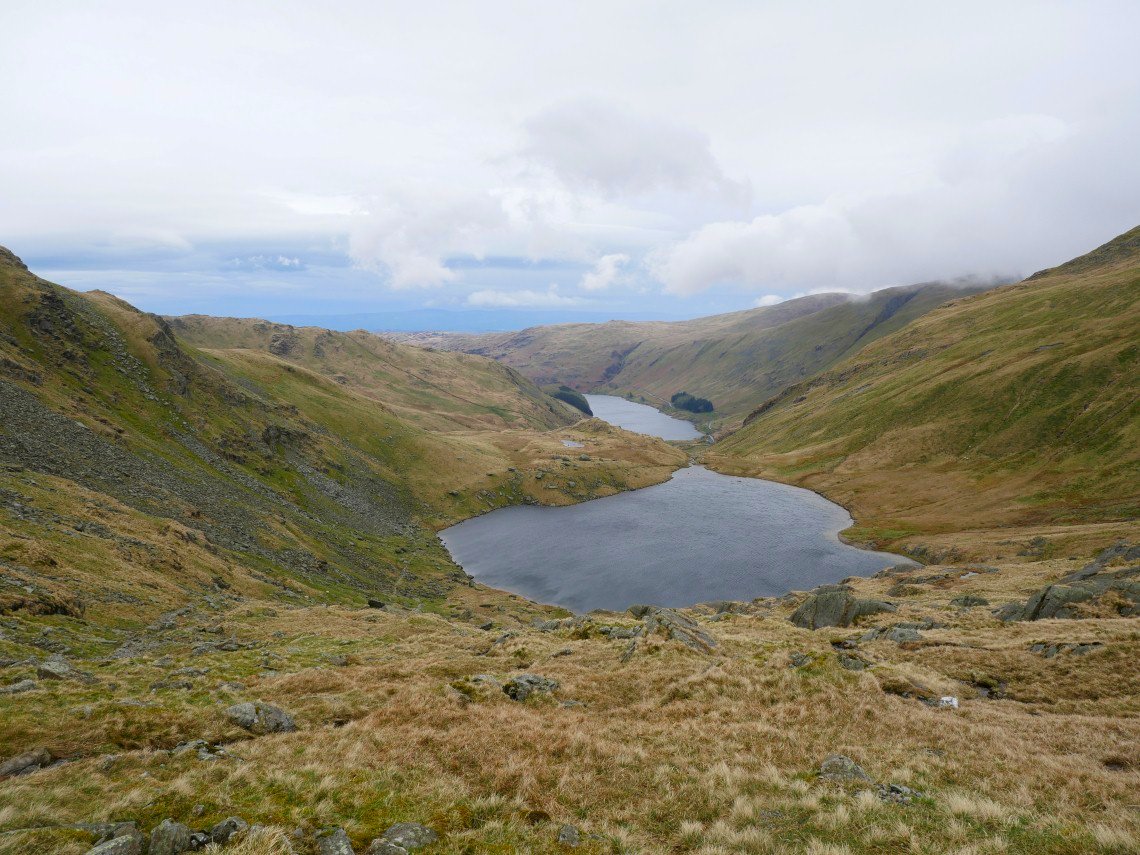 I took advantage of a brief lull to snatch a photo of Small Water and Haweswater. The wind was howling as we reached the shelter at Nan Beild so we debated whether we could continue on the climb to Mardale Ill Bell and then High Street. But after discounting going back down the way we had come we decided that the climb to Mardale Ill Bell was the least risky option. We also had very thick cloud to contend with now as well, but the paths are quite clear and we were soon following the wall over High Street.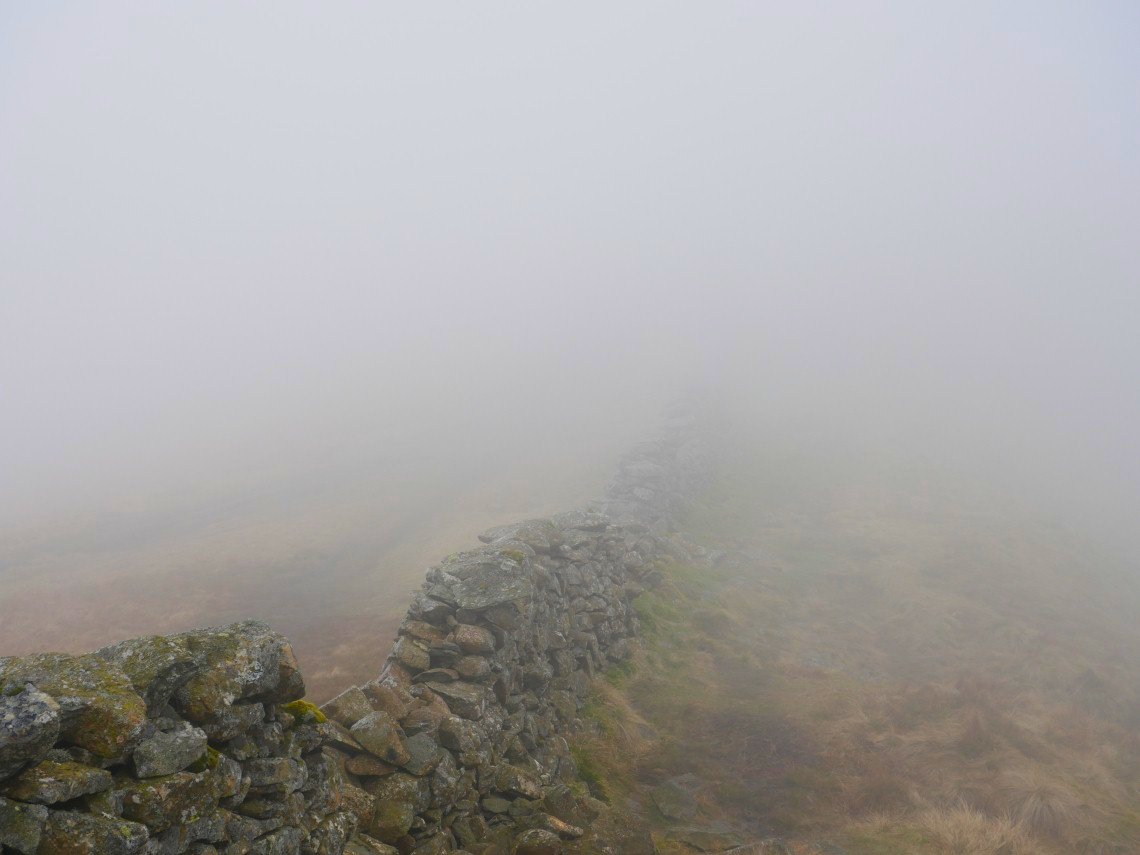 No pictures were taken though untill we came down off High Street.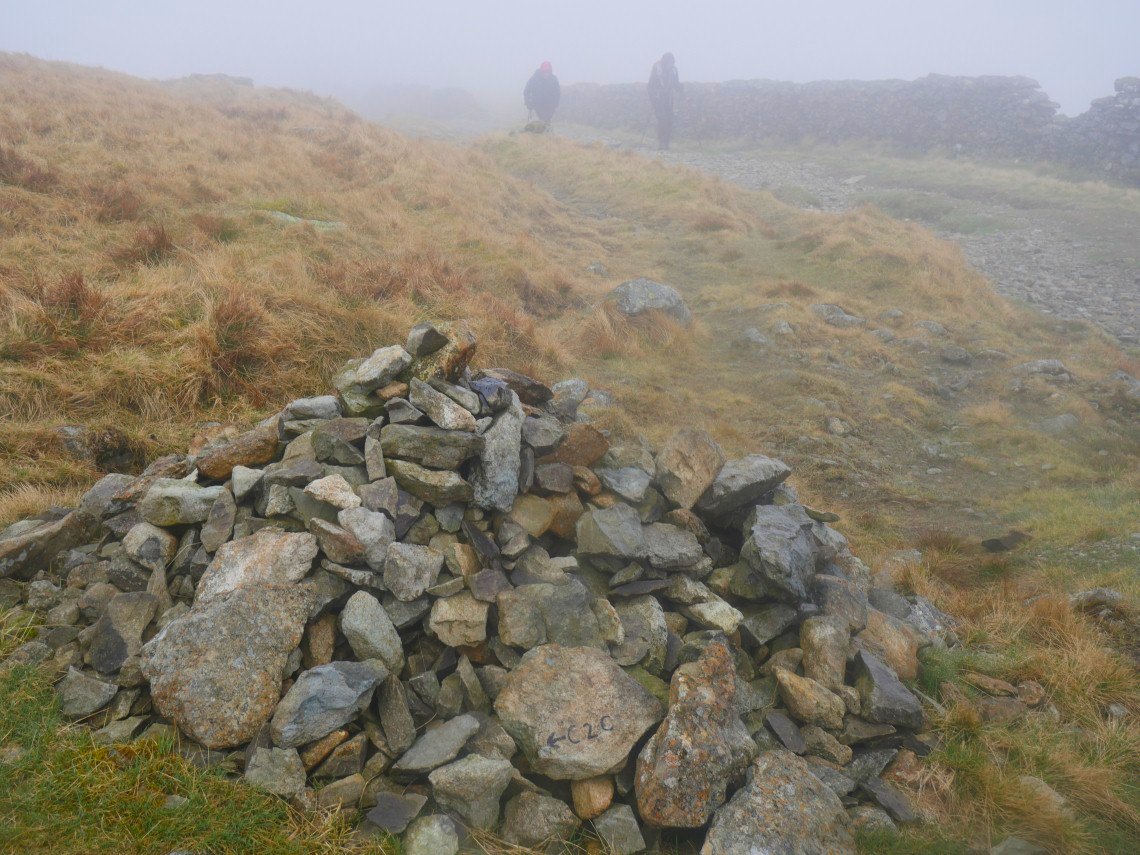 Turning right to head for Kidsty Pike, I noticed that someone has added an unofficial signpost to the cairn in an effort to help the coast to coasters who often miss the turning.
.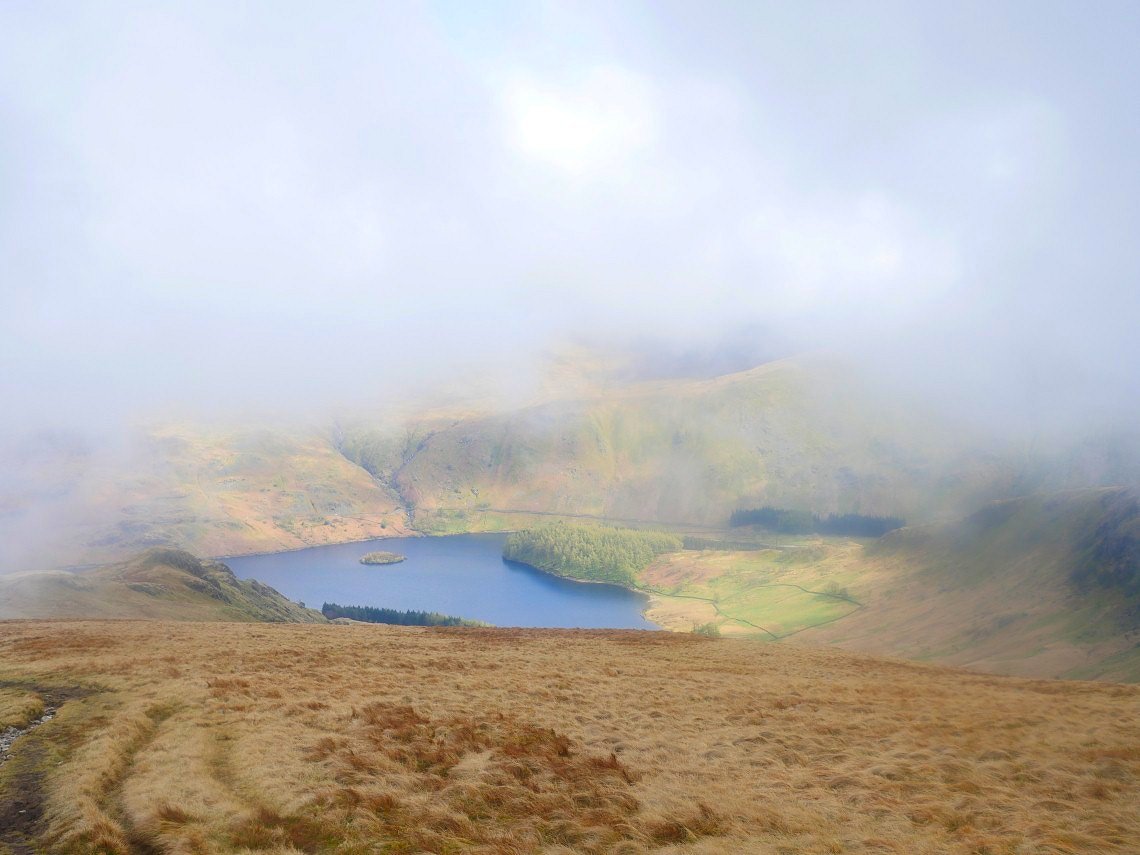 After having no views from Kidsty Pike the cloud started to thin as we descended giving us a glimpse of a sunny Haweswater and the Rigg..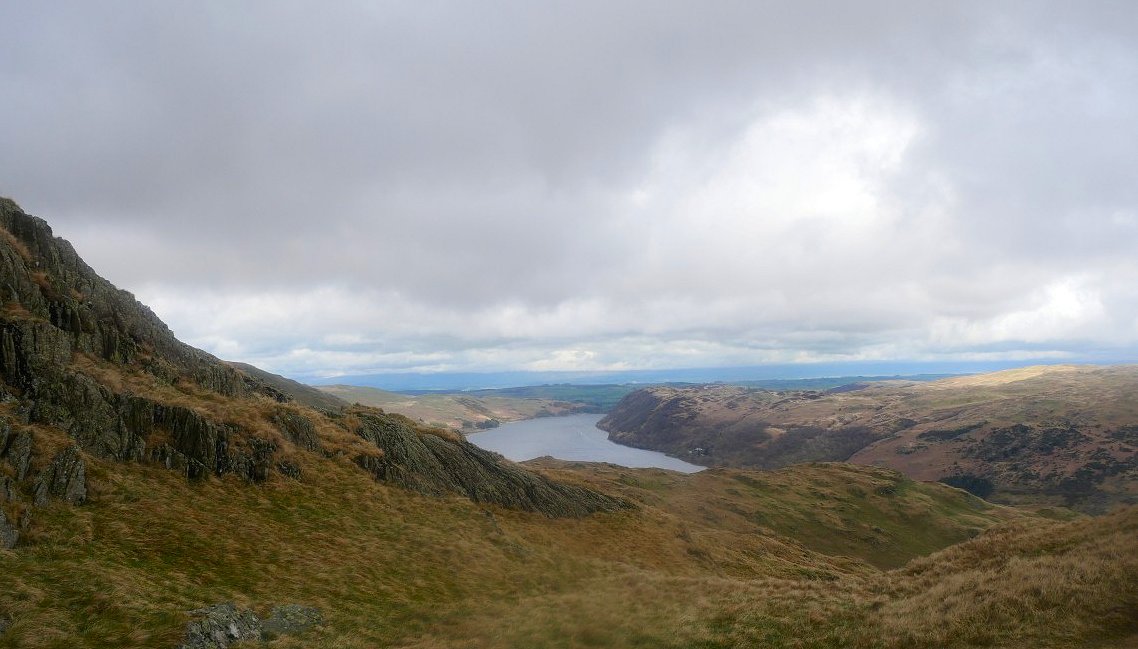 Looking along Haweswater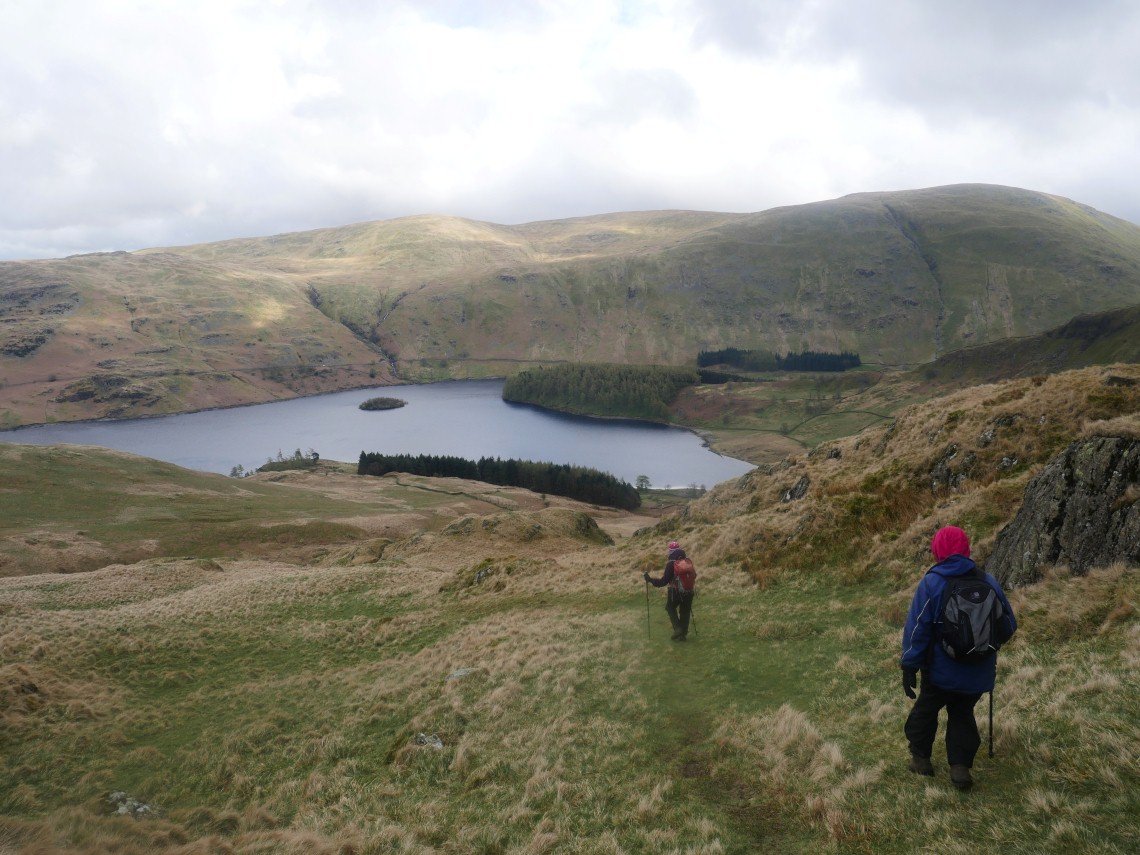 Sue and Lynn on the drop down through Kidsty Howes.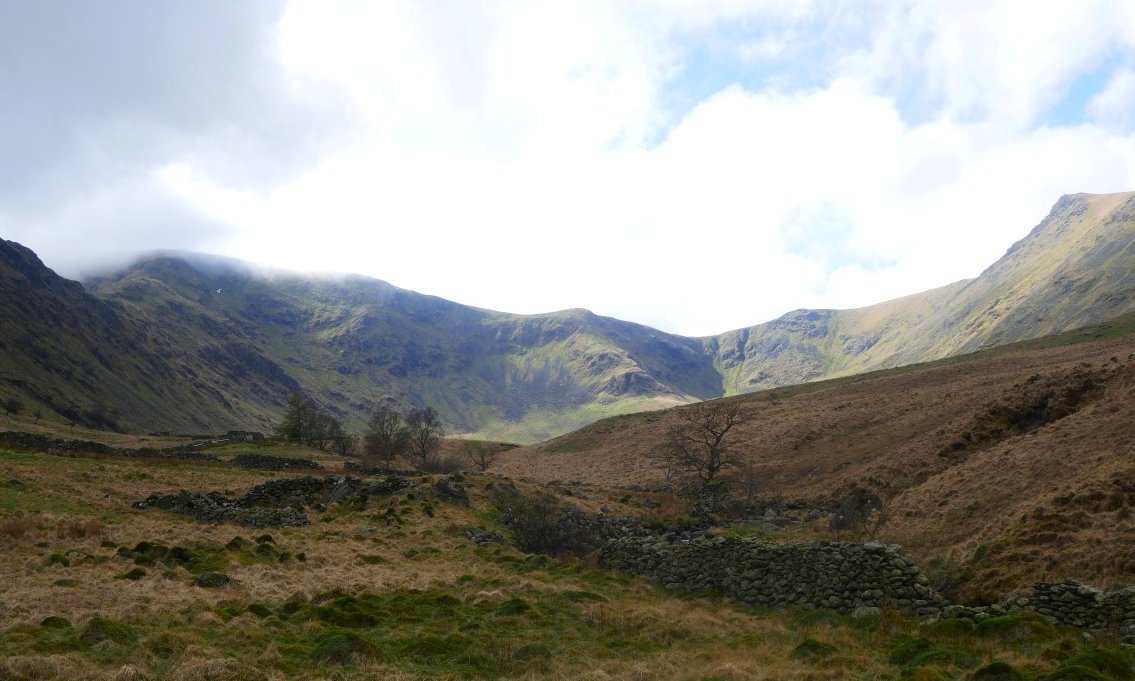 looking into Riggindale from Bowderthwaite Bridge.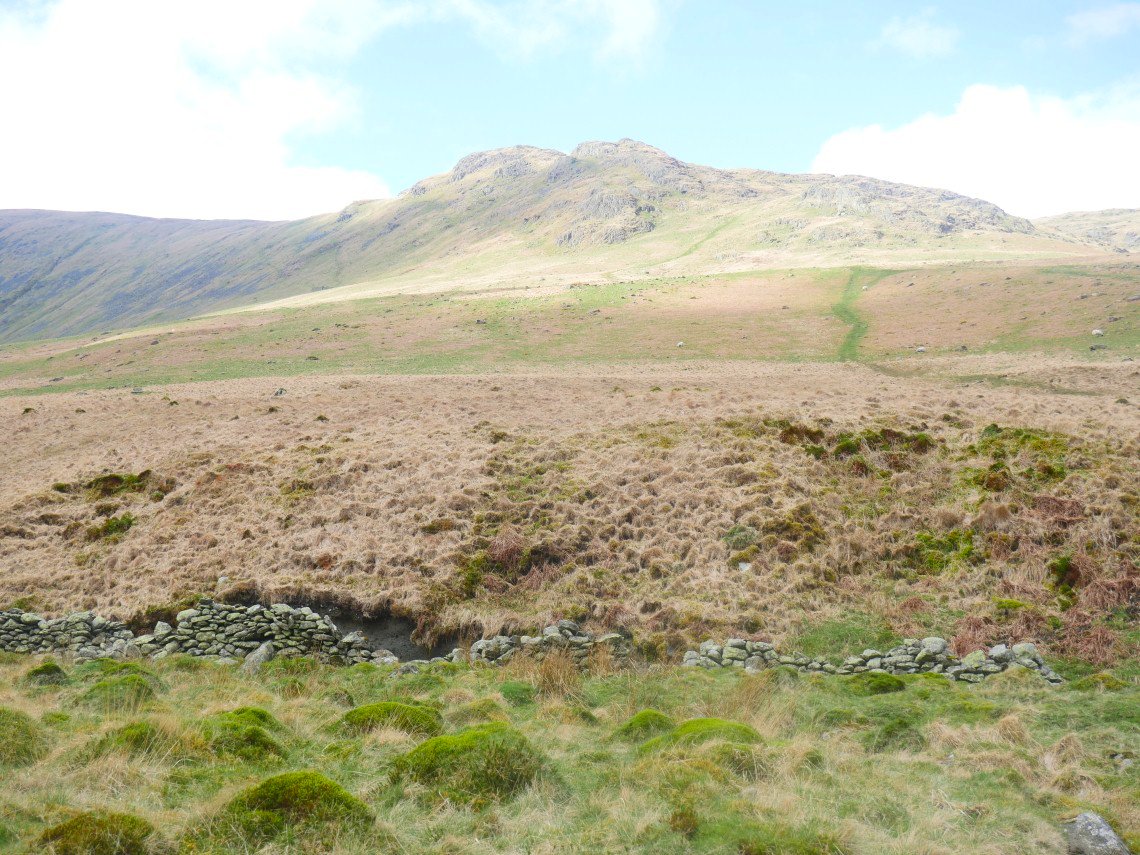 Sunny Kidsty Howes.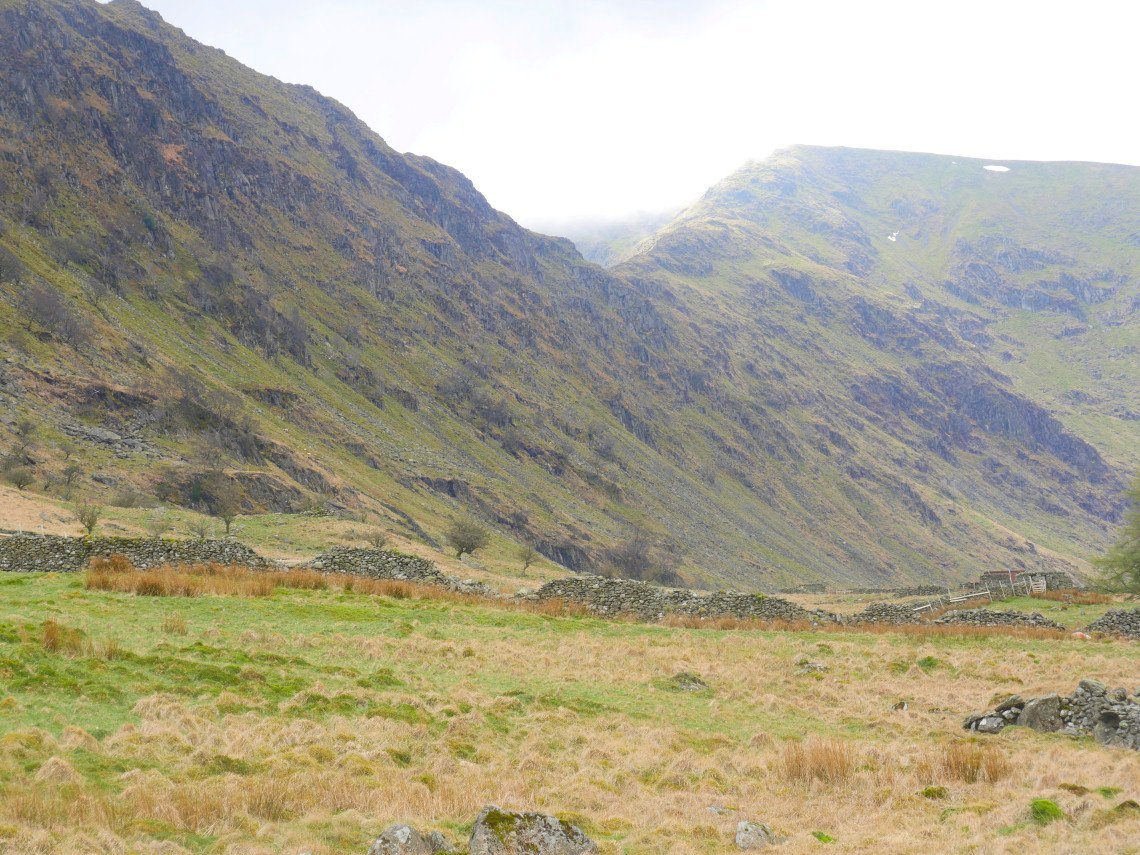 The clouds still seem to be down on High Street.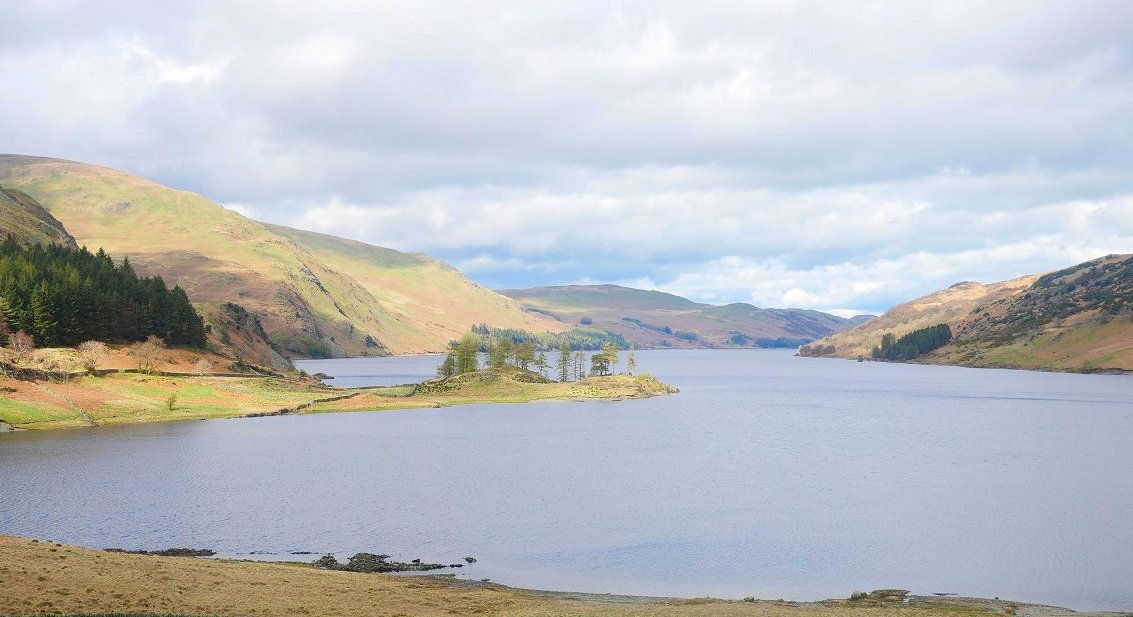 Another look down Haweswater and it's become quite a pleasant afternoon now.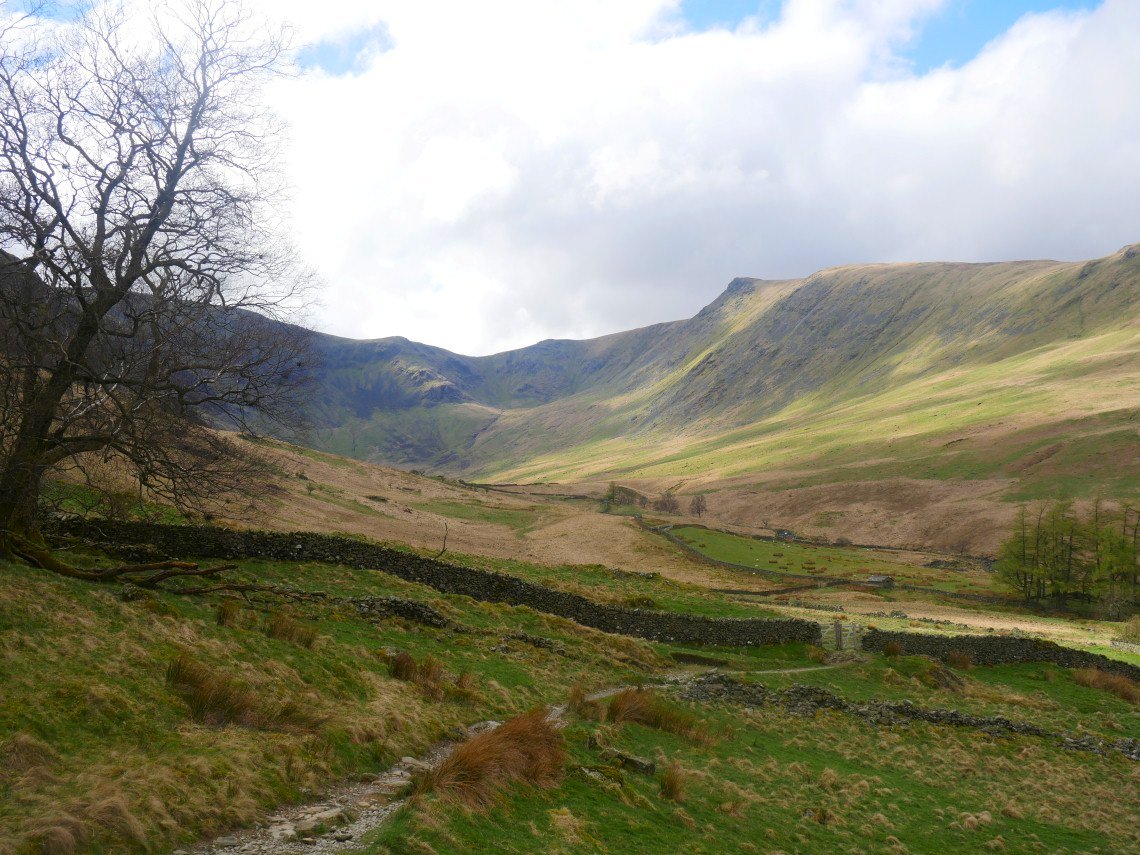 Typically Kidsty Pike and the head of Riggindale are now clear.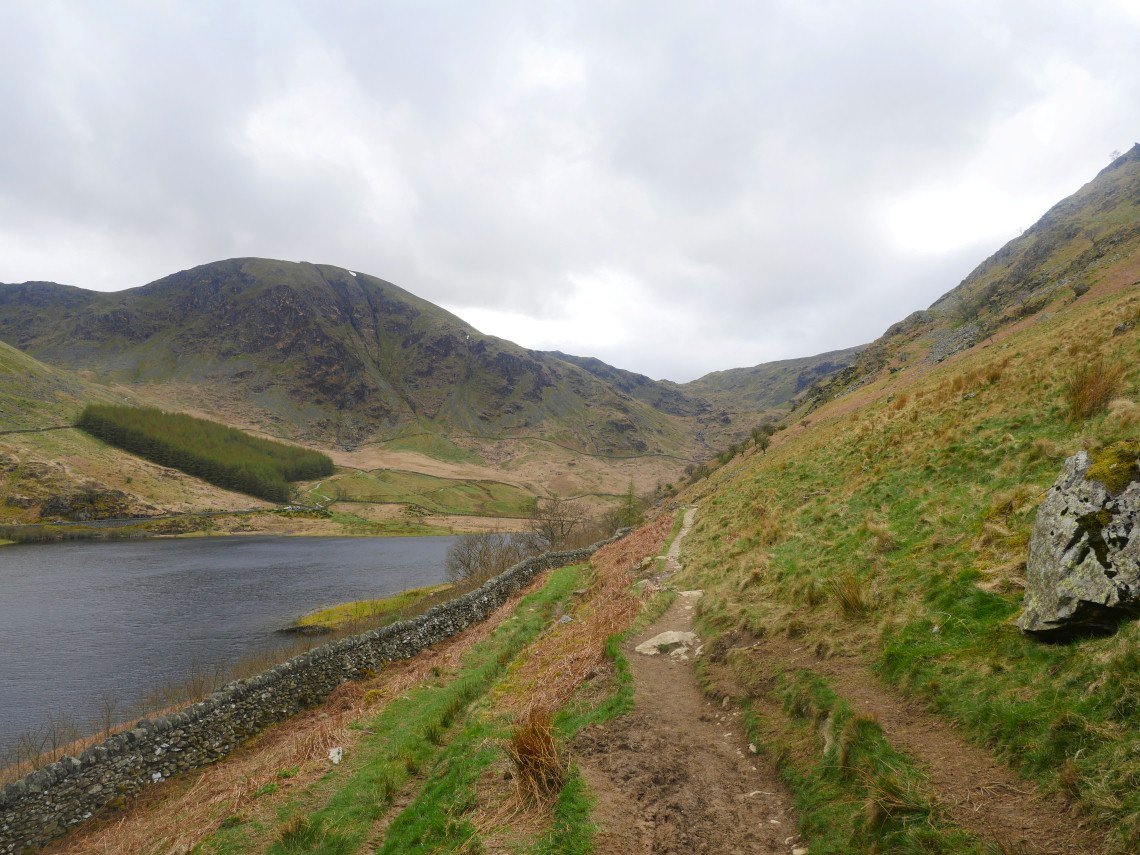 As are Harter Fell and Nan Beild ( the low point on the right ).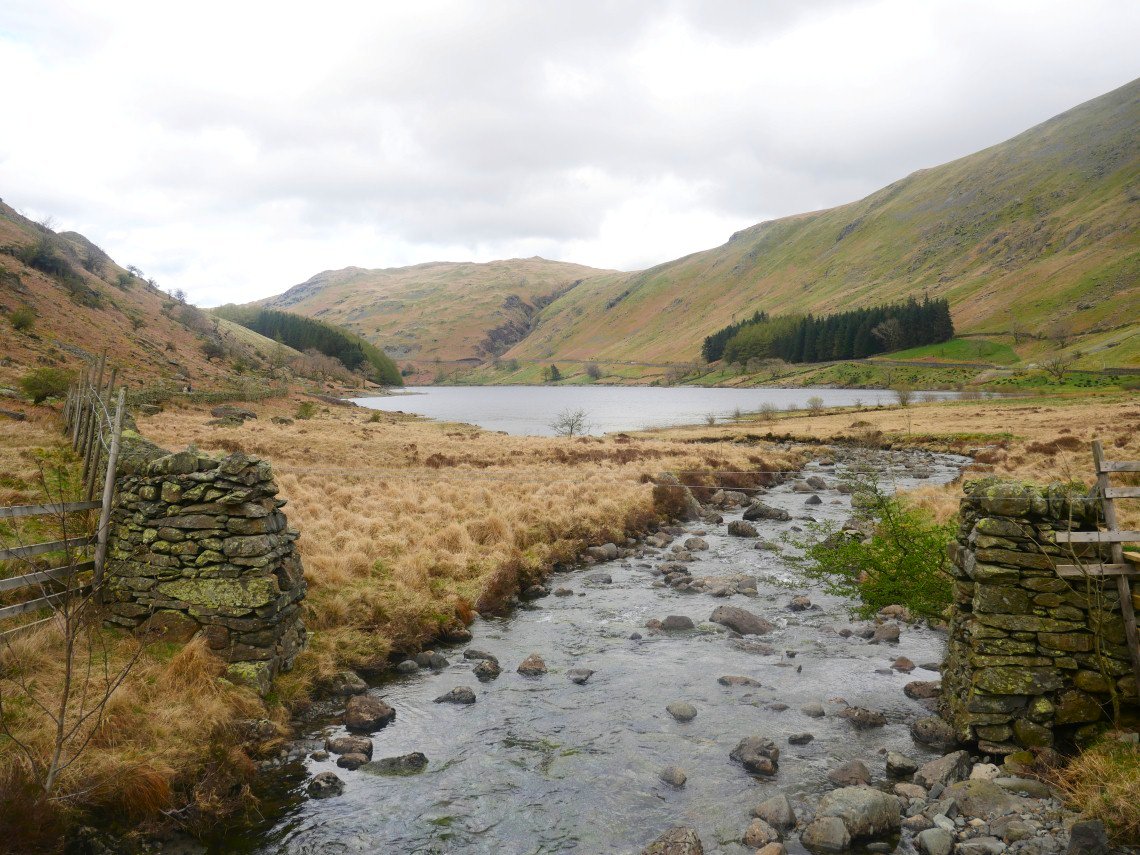 A last look at Haweswater.