WWW.KARLSWALKS.CO.UK
PICTURES AND TRIP REPORTS FROM MY WALKS IN THE ENGLISH LAKE DISTRICT
---
Fairfield Horseshoe
29th April 2018
Route. Rydal Church - Nab Scar - Heron Pike - Great Rigg - Fairfield - Hart Crag - Dove Crag - High Pike - Low Pike - Rydal ( about 11 miles 3500ft ascent )
A Lakeland classic round today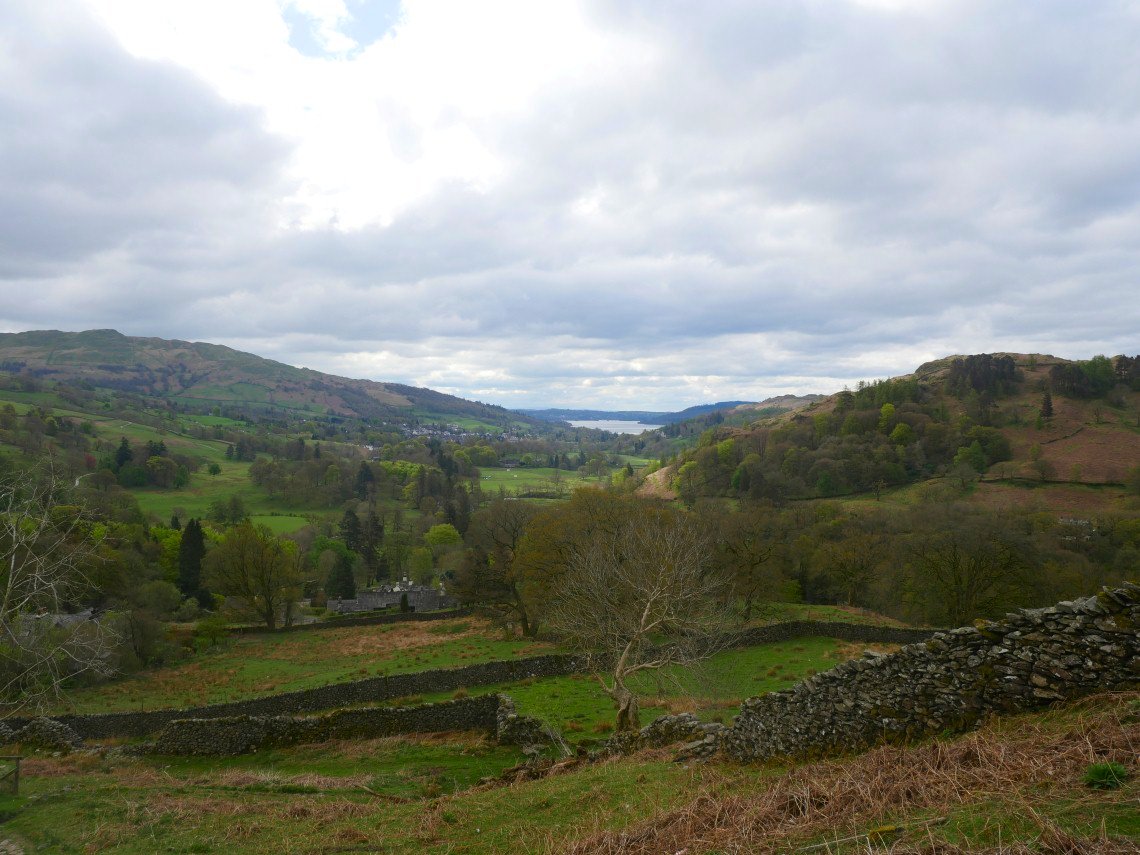 It's a steep start right from the off but the views soon help take your mind of the climb. Windermere is the water in the distance and Wansfell Pike is the hill to the left.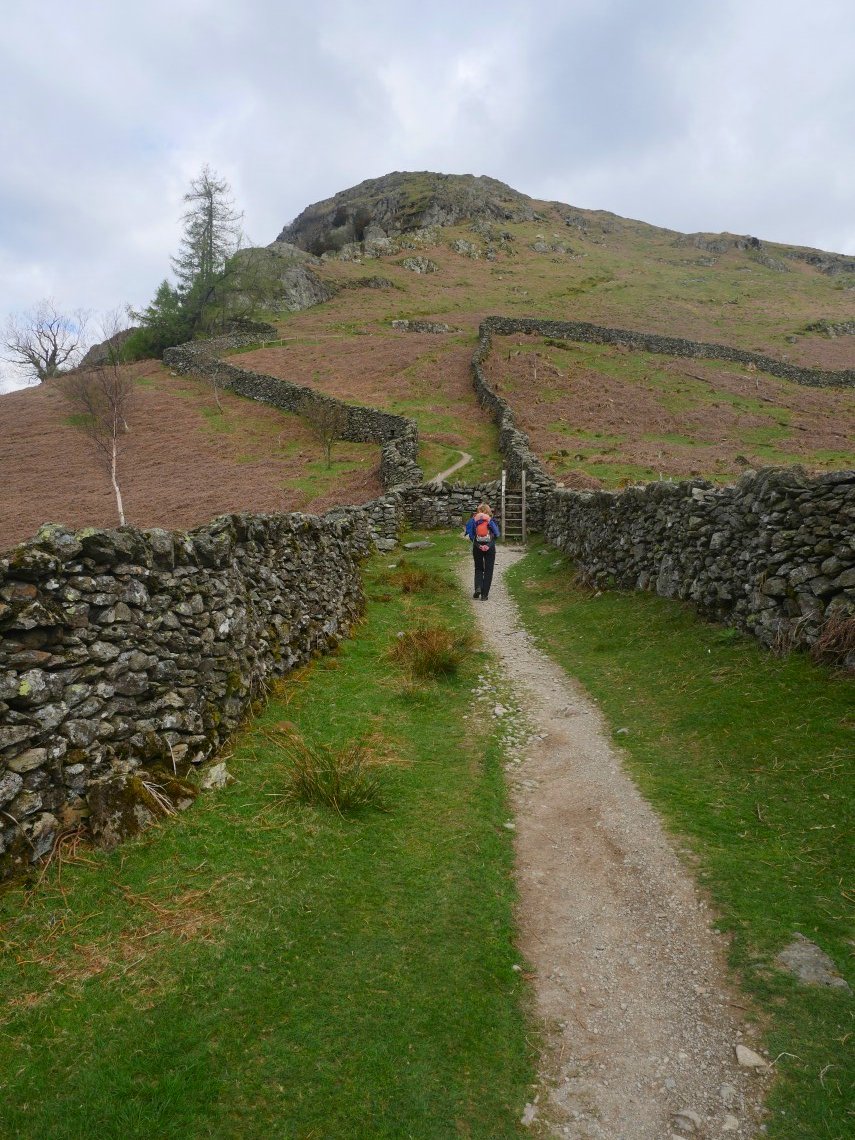 Climbing to Nab Scar.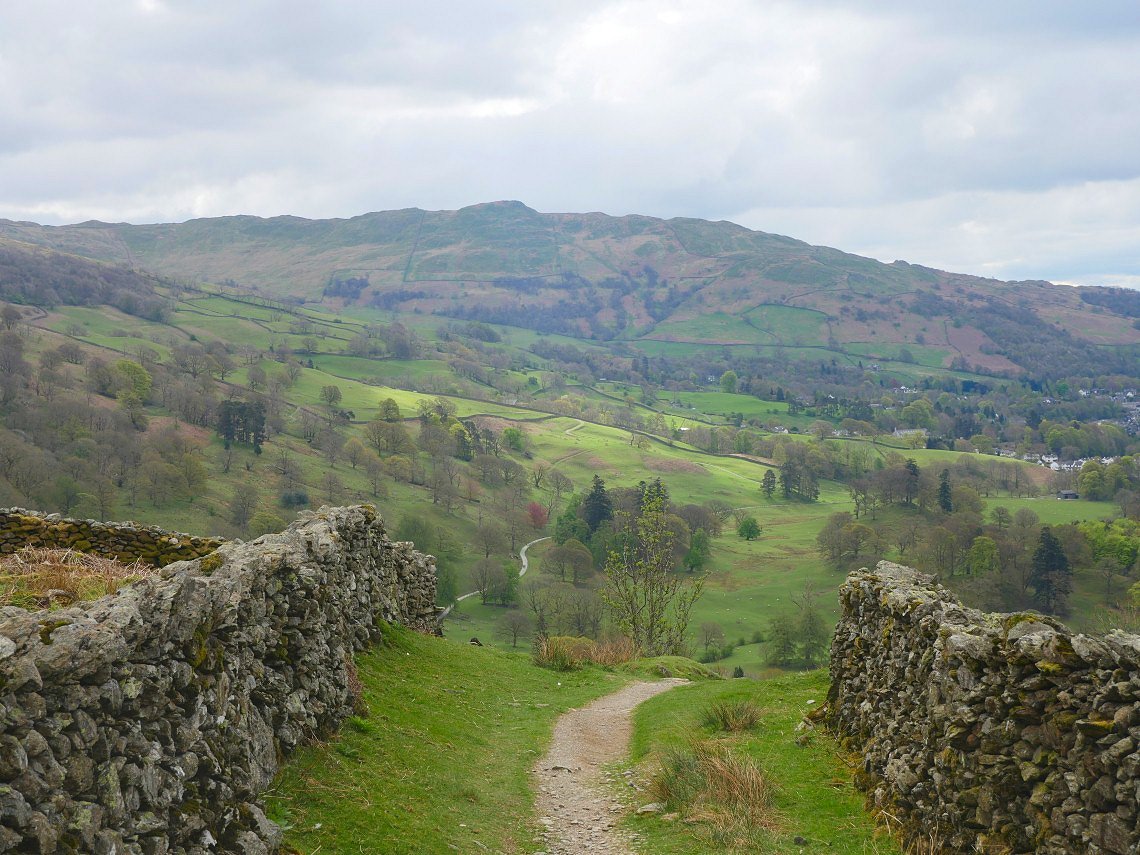 And looking back to Wansfell again but with a bit more of the ridge to Baystones visible..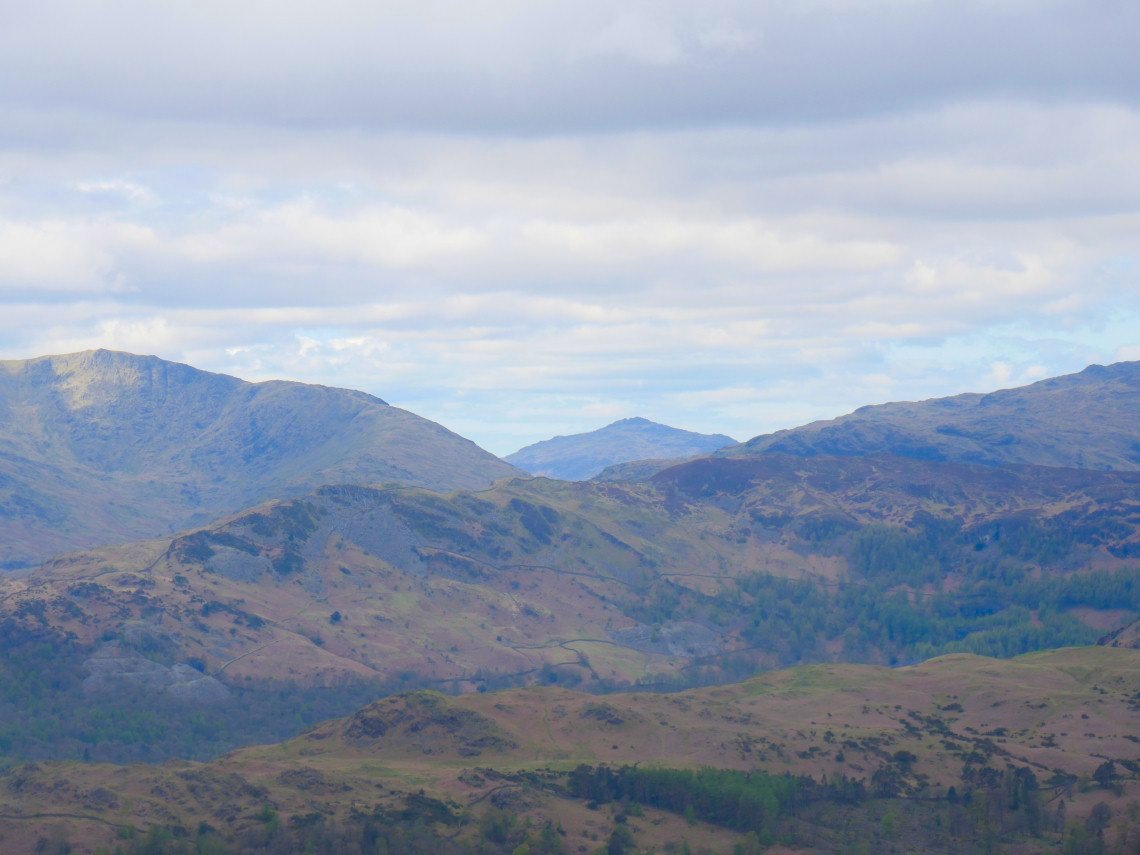 Quite chilly today so the air clarity was very good giving us a clear view of the familiar conical shape of Harter Fell..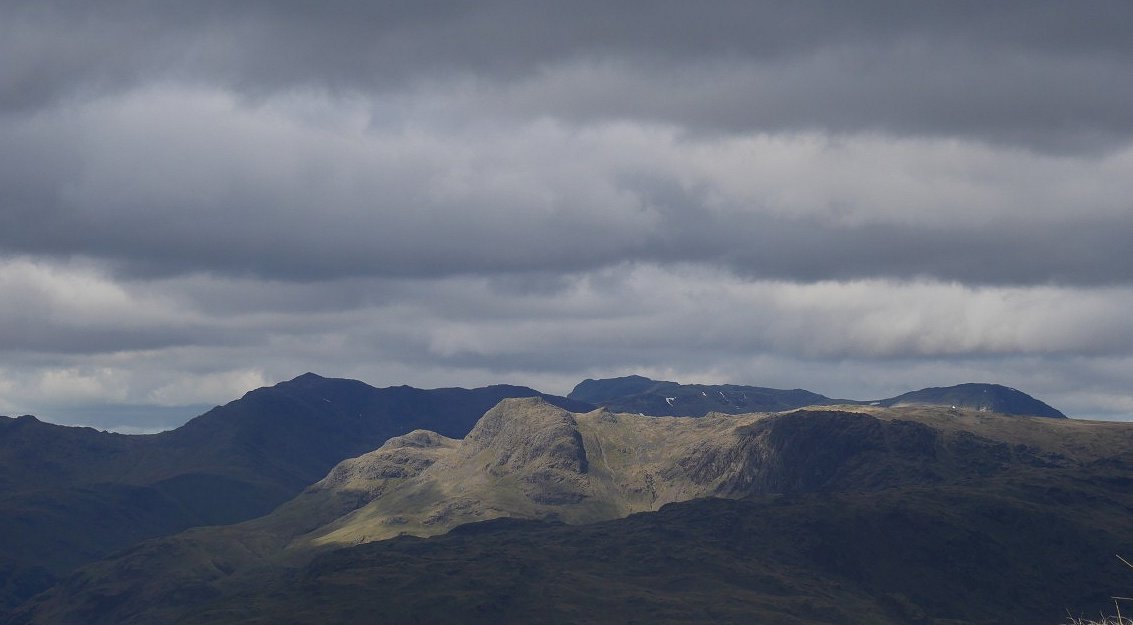 The sun was in and out all day and I just captured the Langdale Pikes in the sun. The Bowfell to Great End range are in shadow as is the Scafell massif beyond..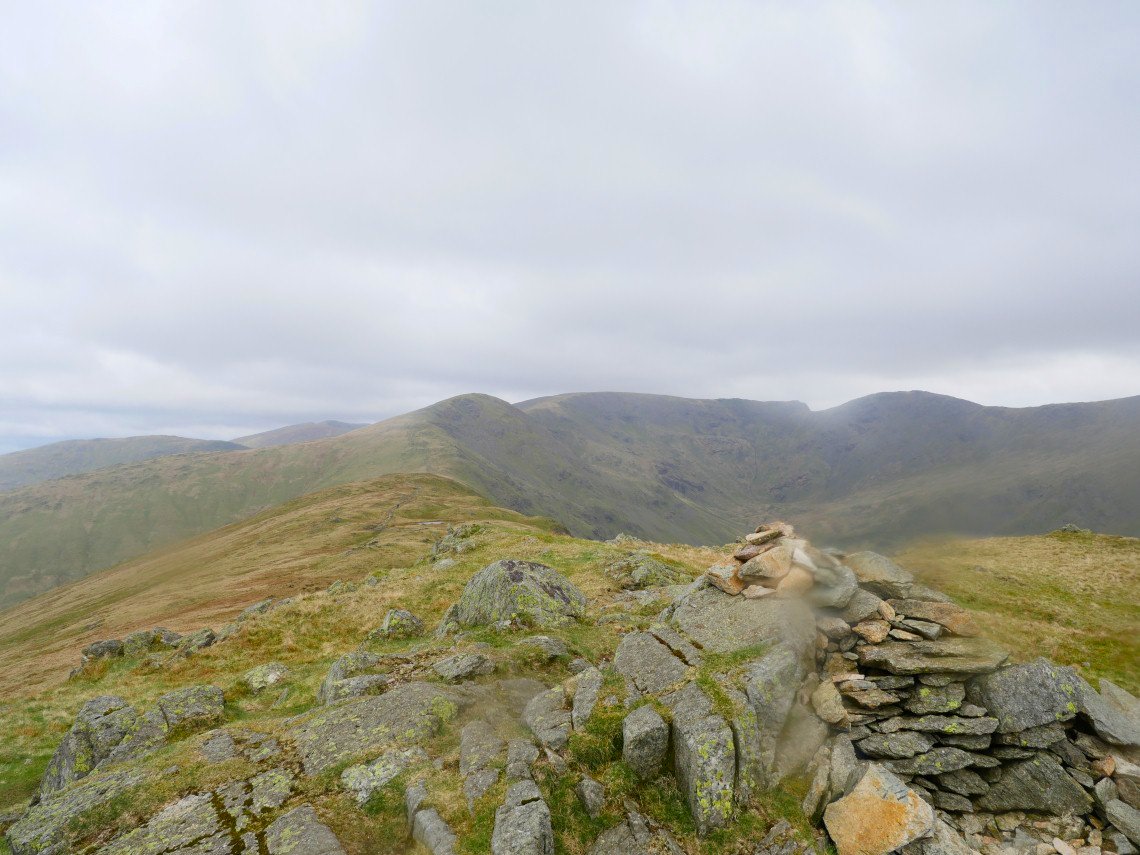 Our onward path from Heron Pike. We had a brief hail shower here.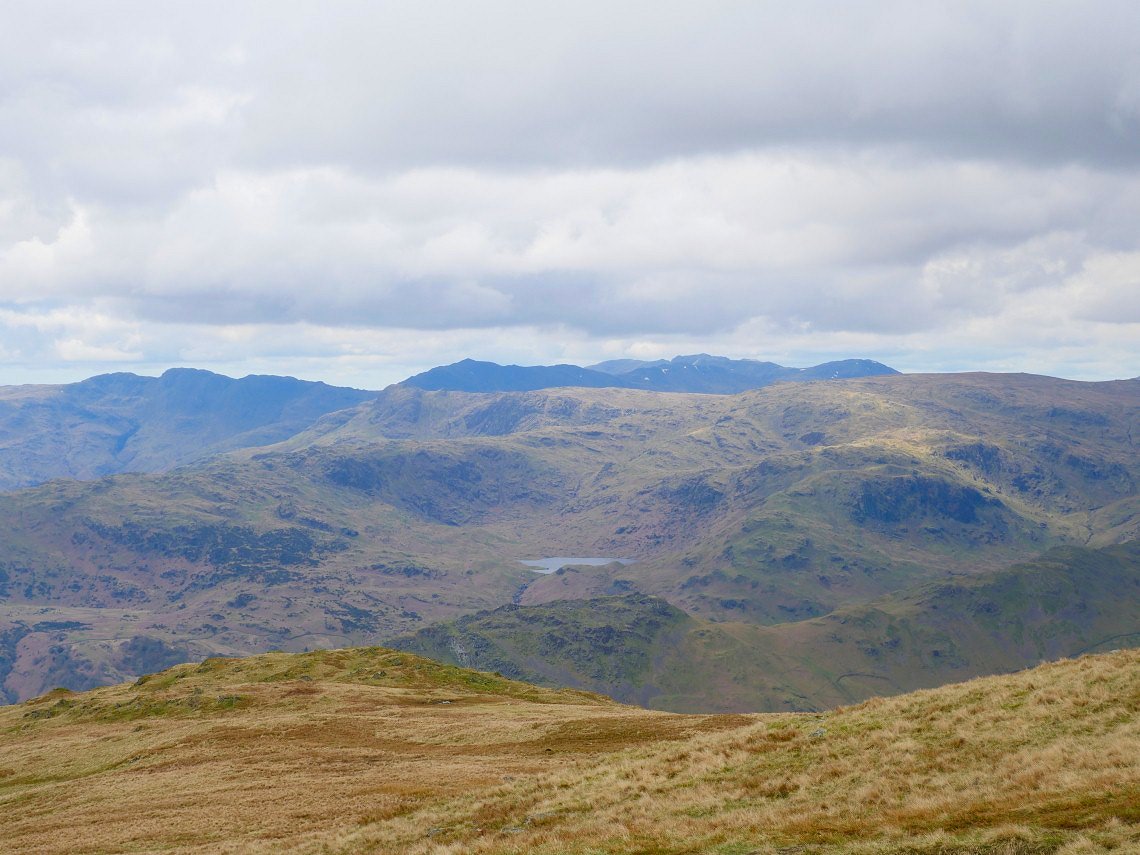 Easedale Tarn across the valley.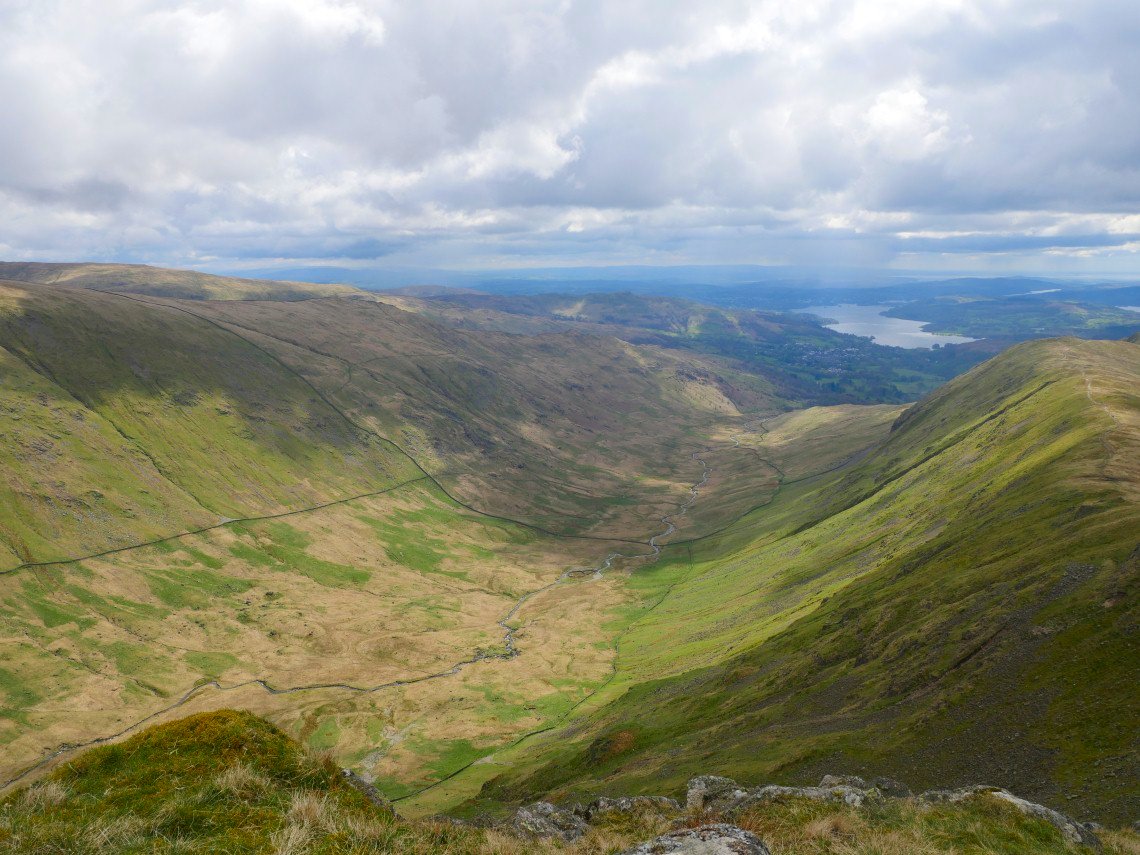 Looking down the Rydal valley from near Great Rigg..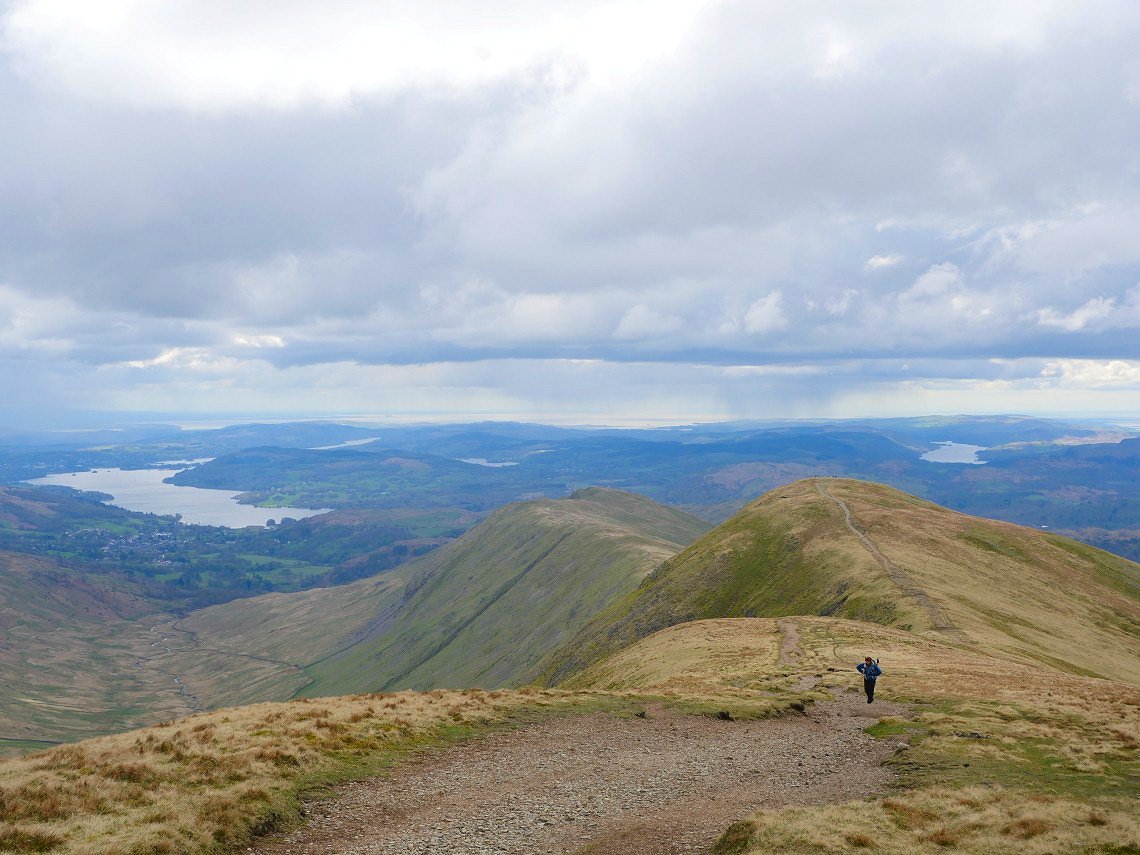 Plenty of water in view from Great Rigg. Nearly the full length of Windermere on the left with Coniston Water on the right, Esthwaite Water in the middle with Morecambe bay in the distance.
.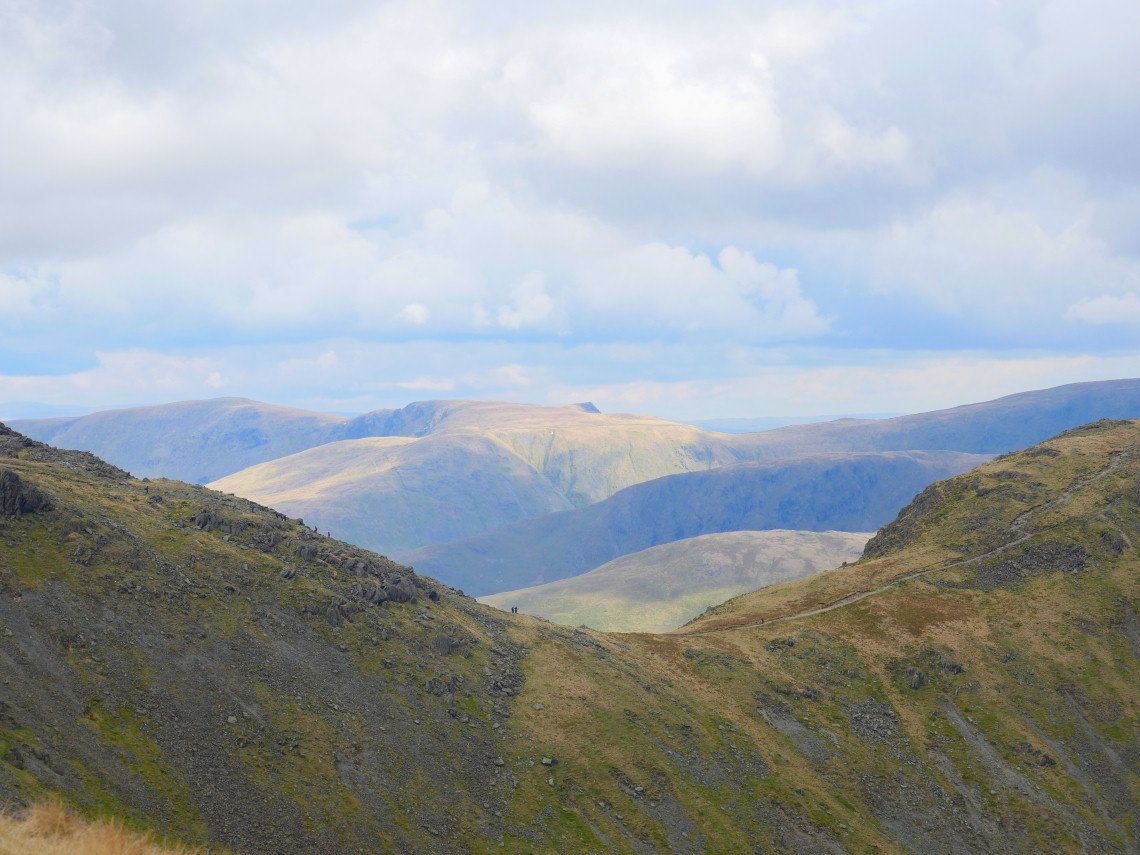 The view over Link Hause to the far eastern fells. Kidsty Pike is the small point sticking out..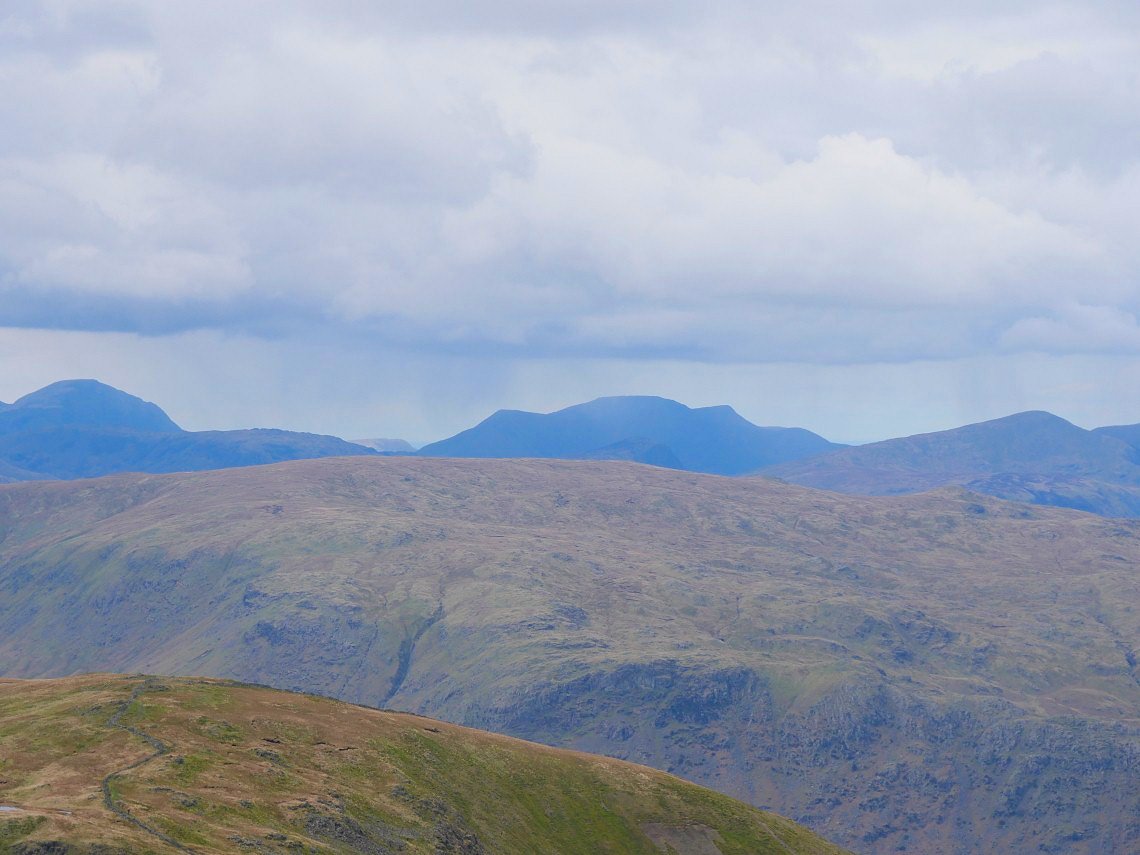 Great long range views to Pillar on the left then the High Stile fells and the long southern slope and top of dale Head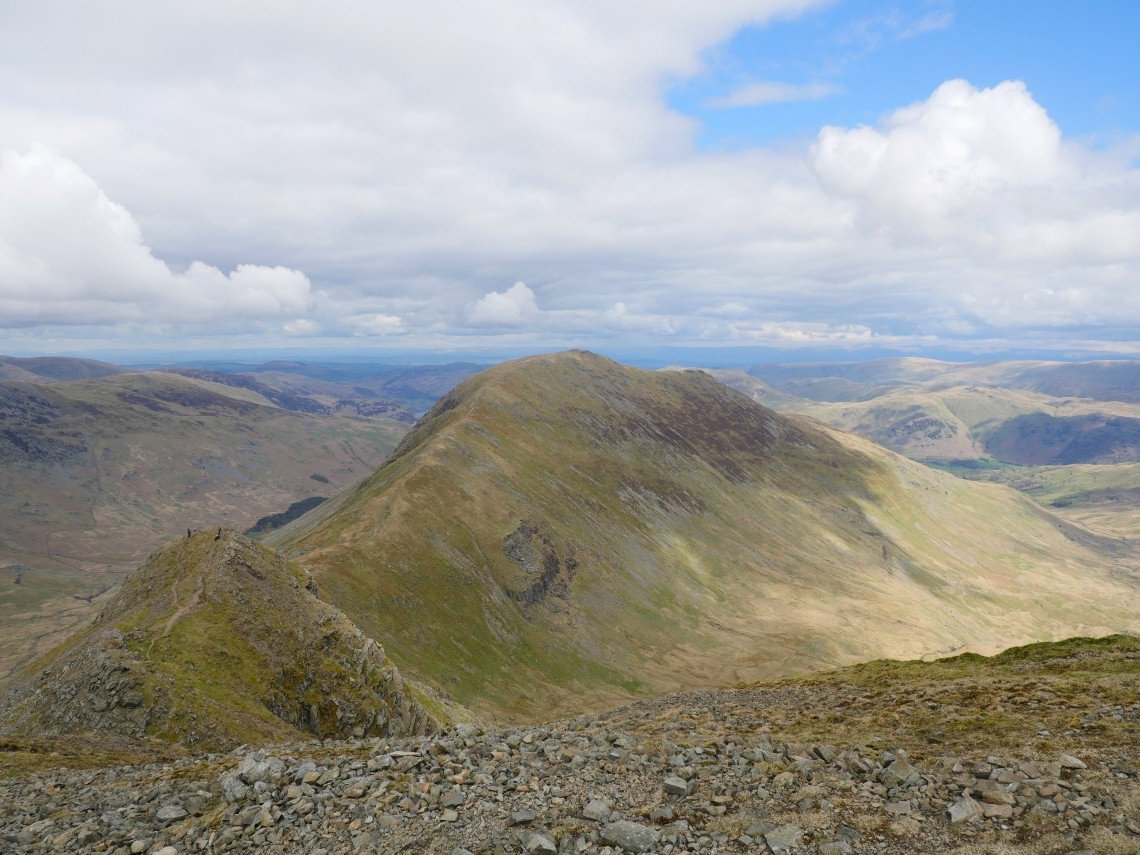 On to Fairfield now and we have a wander over to look at Cofa Pike and St.Sunday Crag..
I'm not sure if Sue and I have been overdoing the Haribo's but we could both see a giant stone man resting on Fairfield..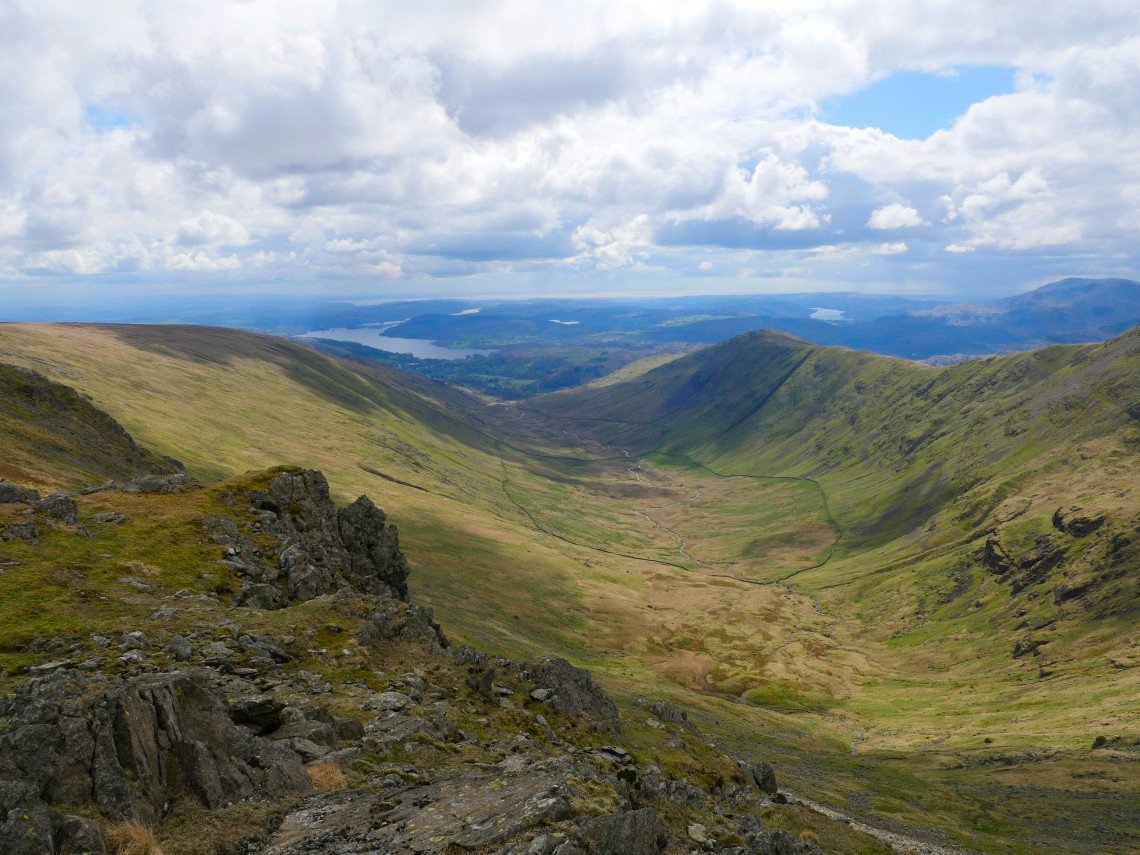 The full length of the Rydal valley from Link Hause.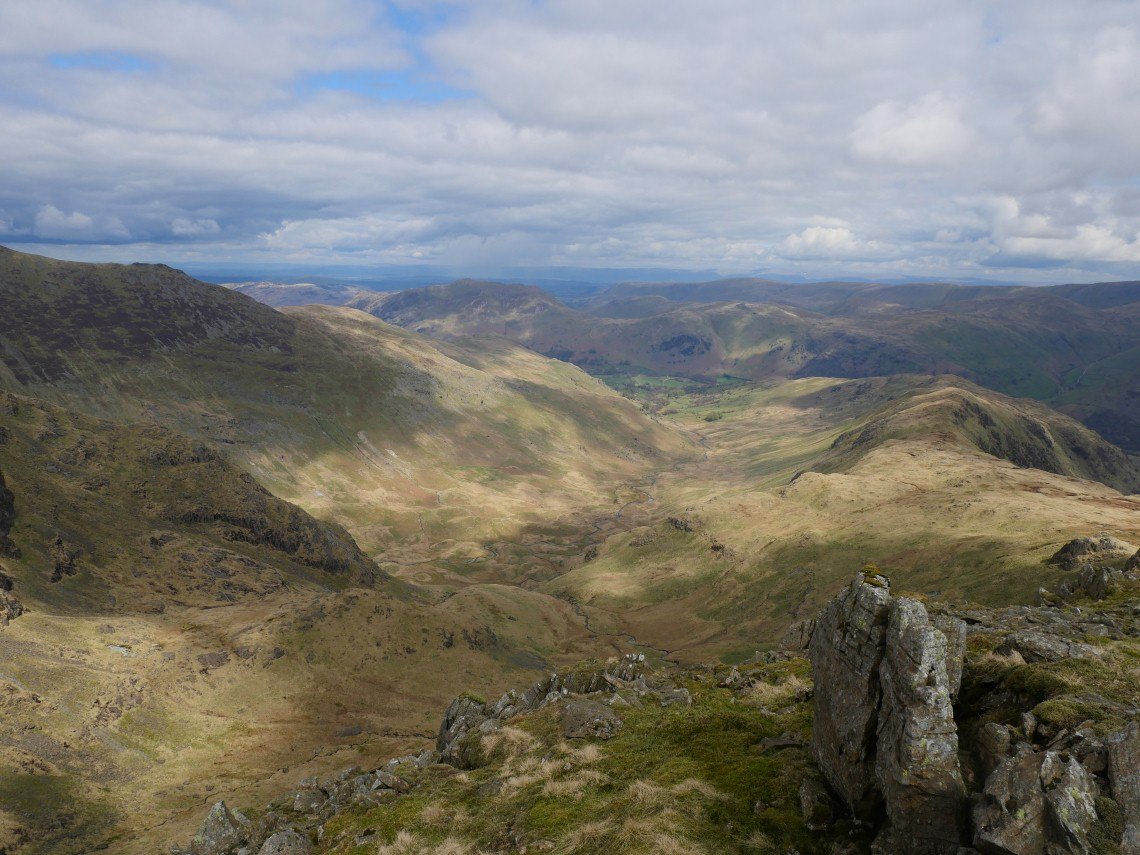 Sun and clouds make patterns in Deepdale..
Hartsop-Above-How from Hart Crag.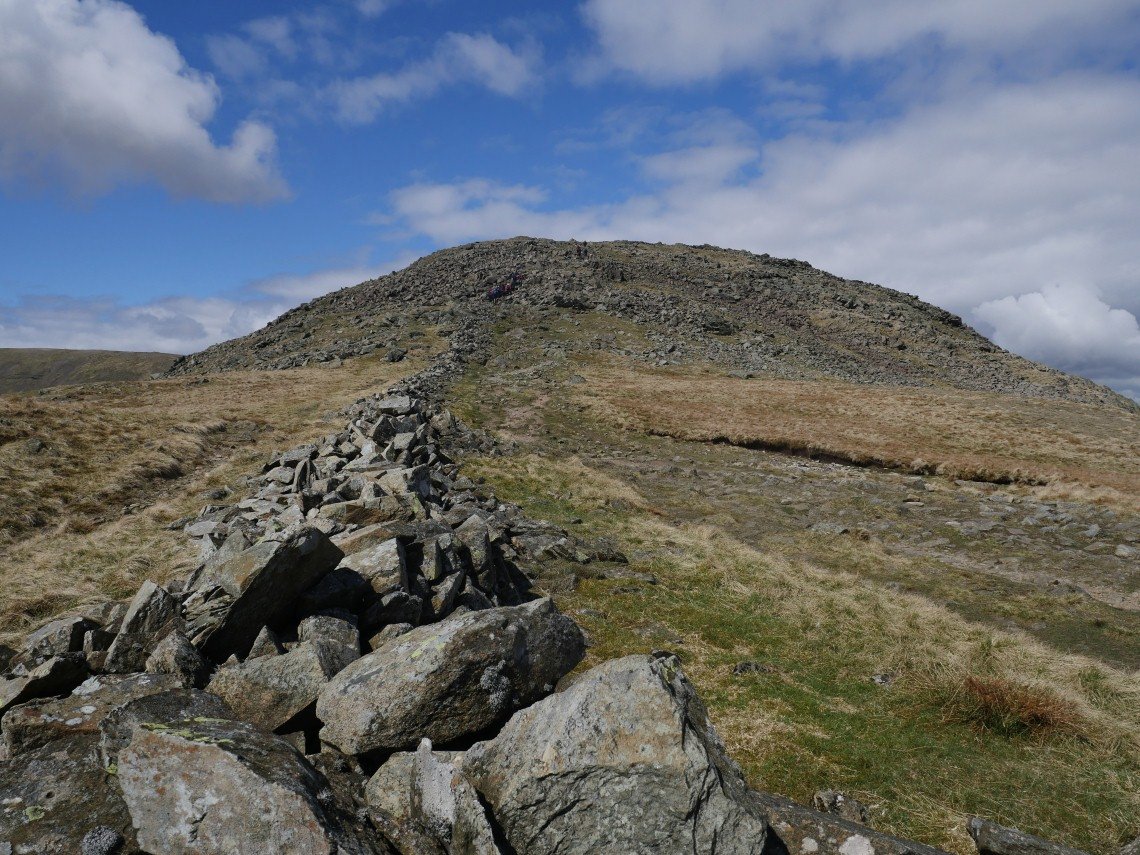 Hart Crag in the afternoon sunshine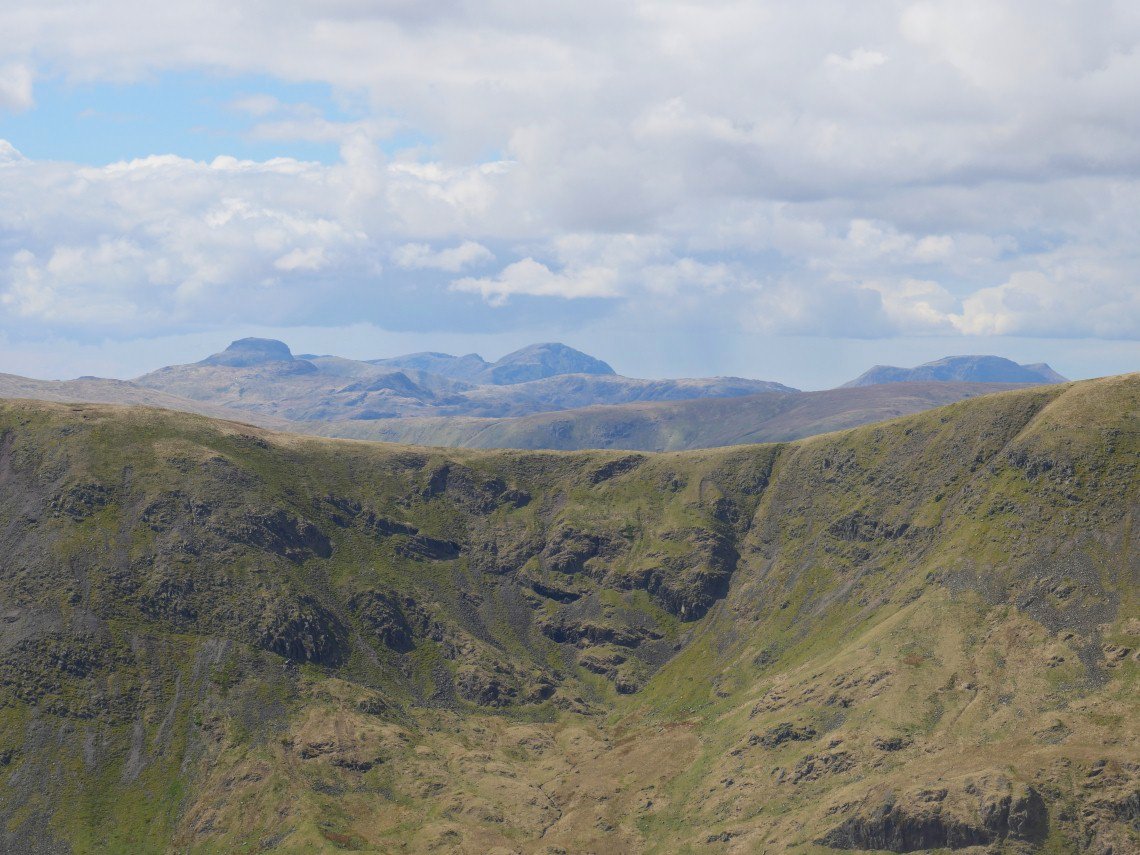 Looking back over our outward route to Great Gable on the left then Pillar and then the High Stile fells again..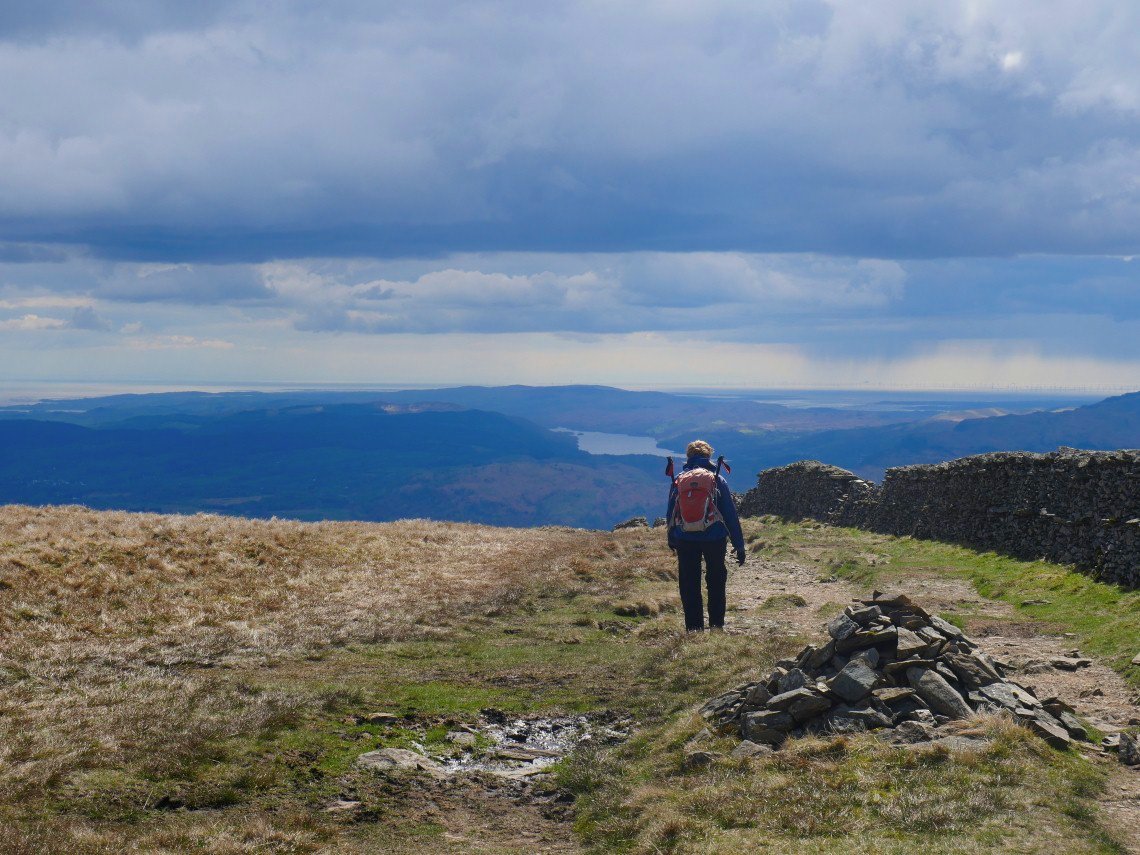 On the descent from Dove Crag and it looks like rain over the sea.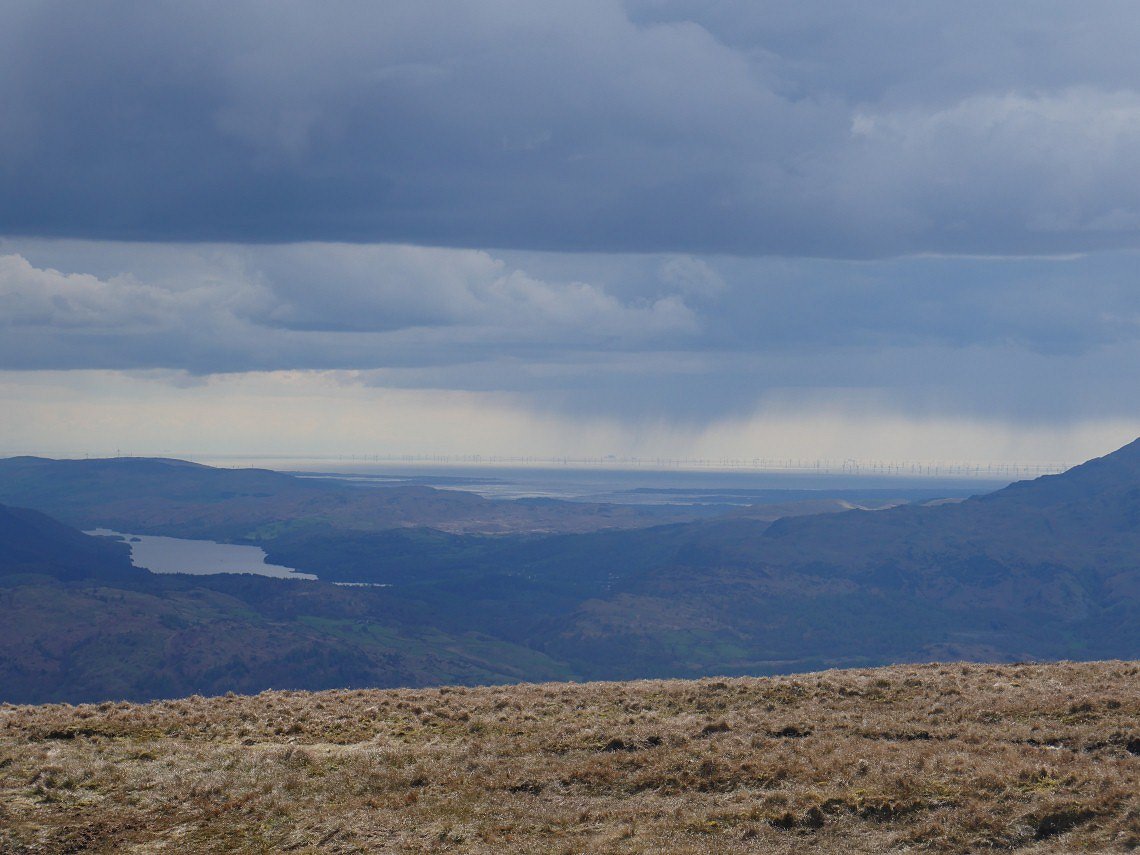 Zooming in a bit.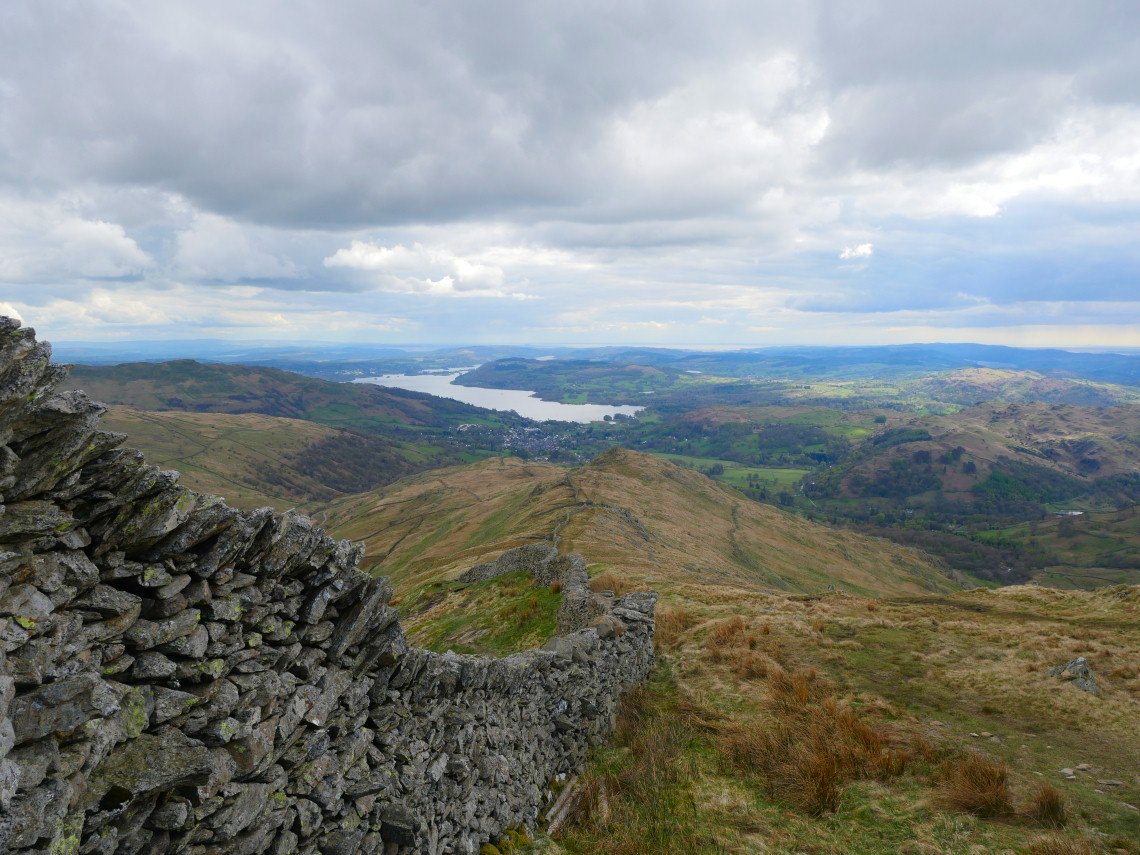 One of the best things about the descent is the marvelous wall followed all the way down.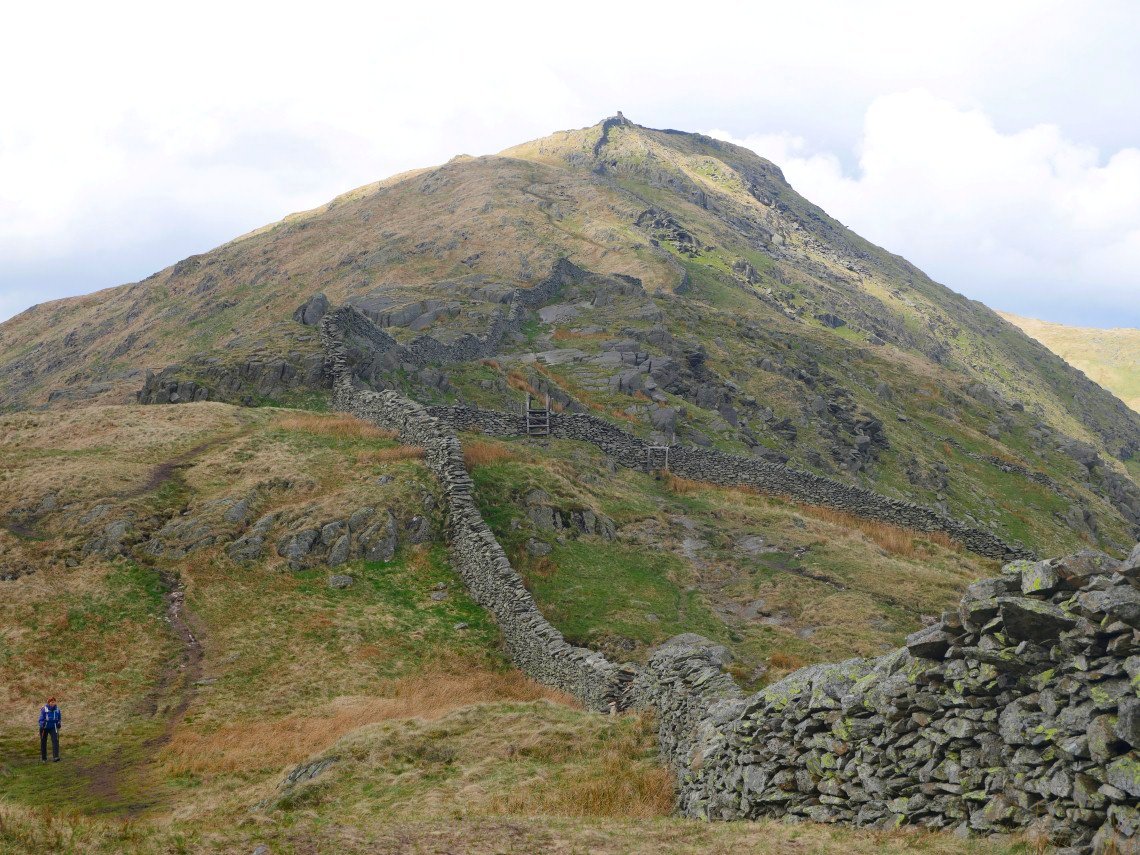 The wall drops down from High to Low Pike.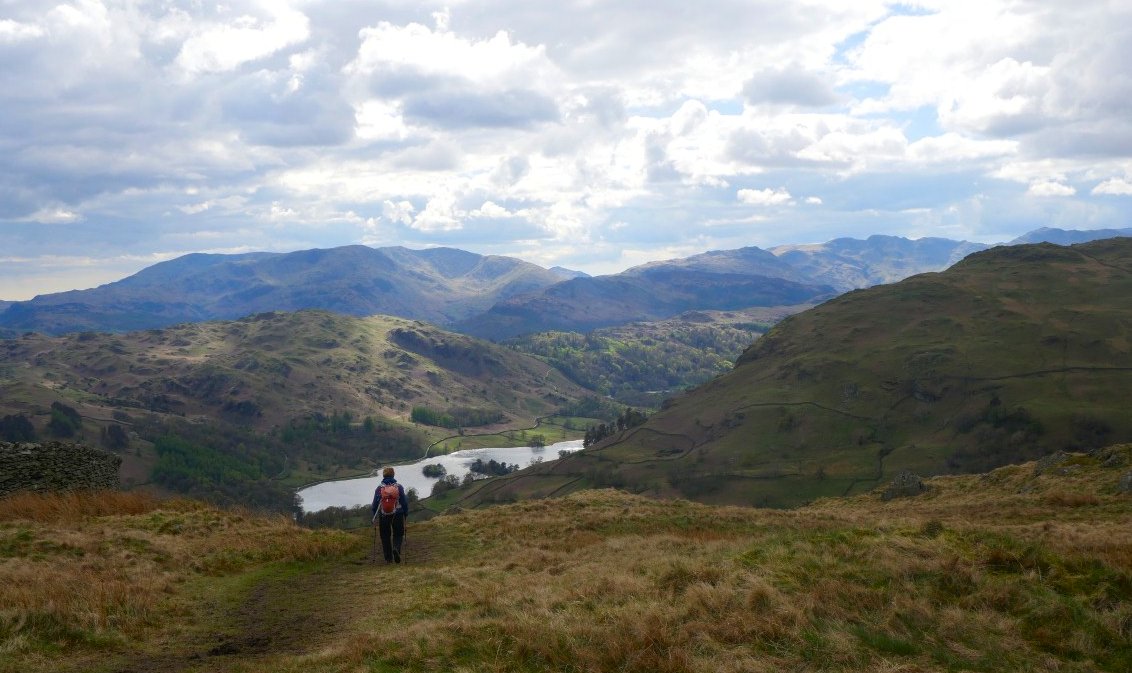 The Coniston fells and Crinkle Crags seen over Rydal Water and Loughrigg fell.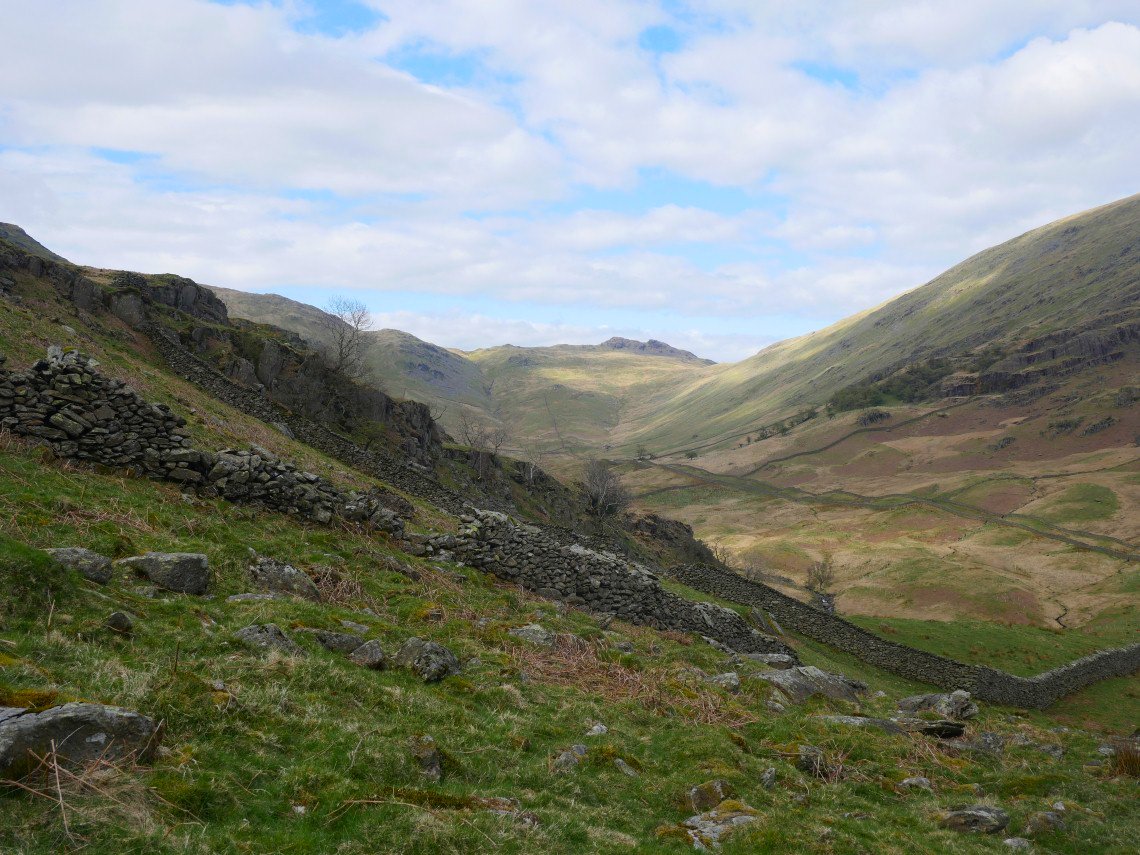 Little Hart Crags at the head of Scandale.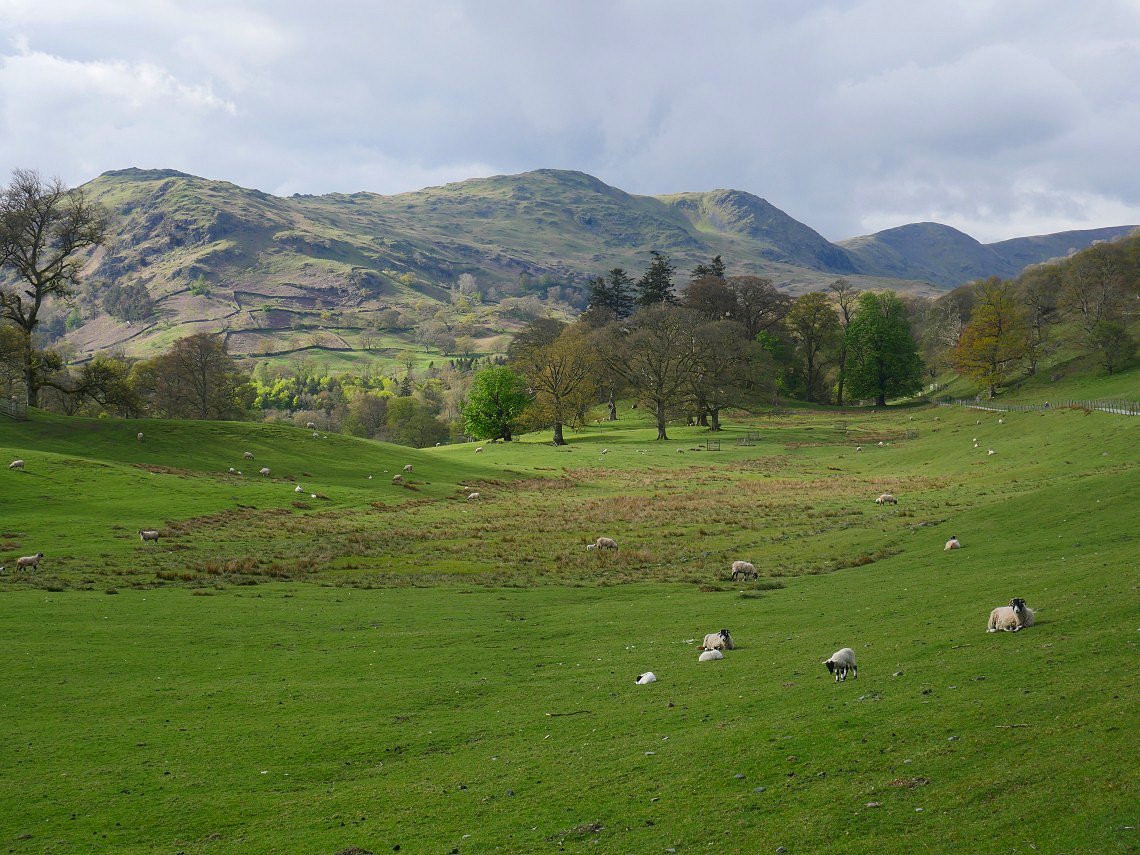 Our outward route seen from the walk through Rydal park.