WWW.KARLSWALKS.CO.UK
PICTURES AND TRIP REPORTS FROM MY WALKS IN THE ENGLISH LAKE DISTRICT
---
Wanthwaite to Wanthwaite via a couple of Dodds
15th April 2018
Route. Wanthwaite Bridge - Hilltop Quarries - Red Screes - Calfhow Pike - Little Dodd - Millgill Head - Watson's Dodd - Stybarrow Dodd - Sticks Pass - Stannah - Sosgill Bridge - Rake How - Wanthwaite( about 10 miles 3000ft ascent )
Bad weather was coming from the south said the weatherman so we plotted a route in the more northerly part of the national park and one that got the high ground out of the way before the rain came and that's more or less how the day turned out.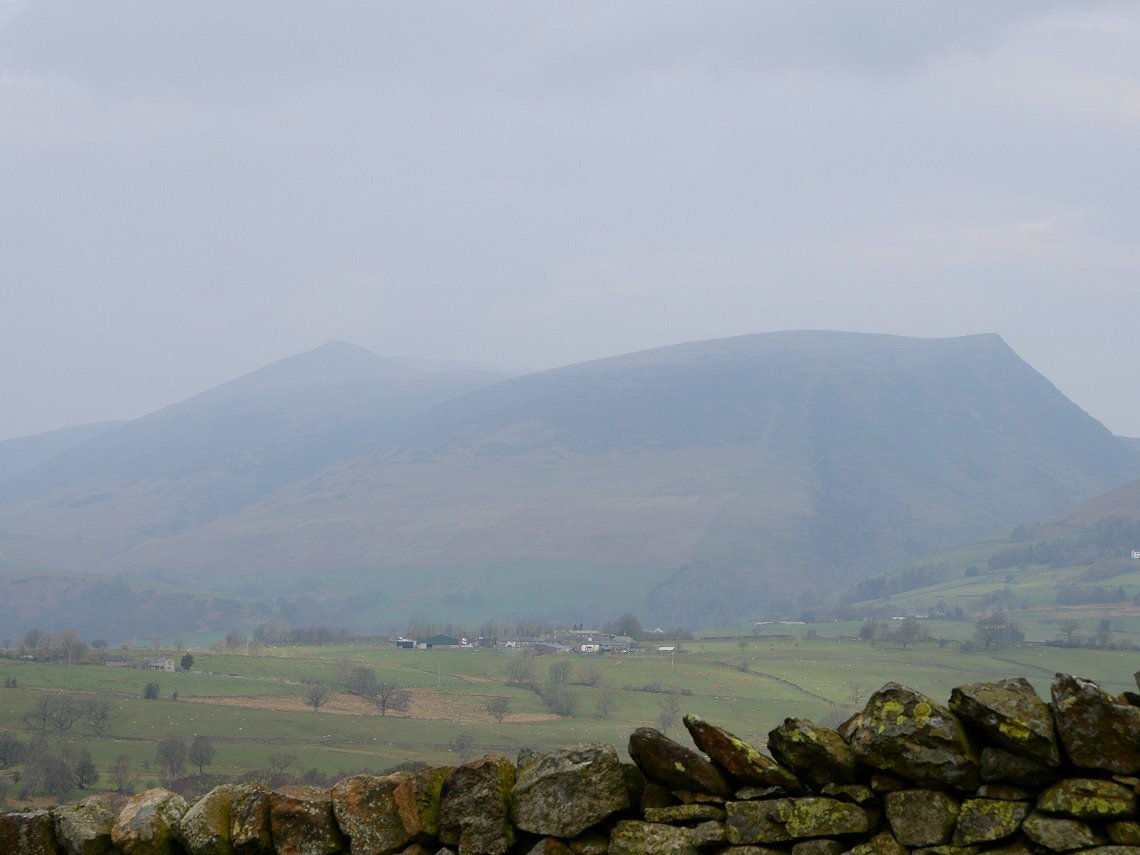 A warm muggy start to the day with extensive haze spoiling any long range views. This is a misty Skiddaw from our parking spot right at the western end of the Old Coach road.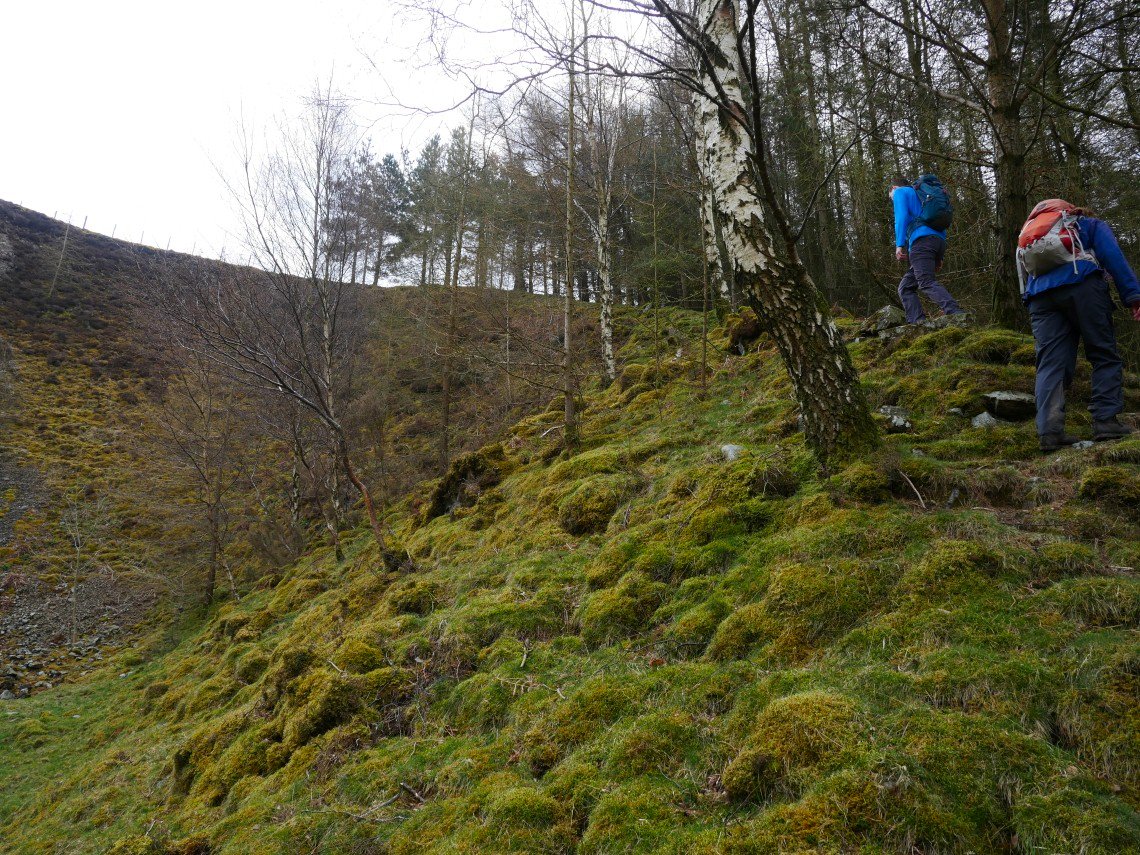 We are soon into the climb through the disused Hilltop quarries ( David is with us again today ).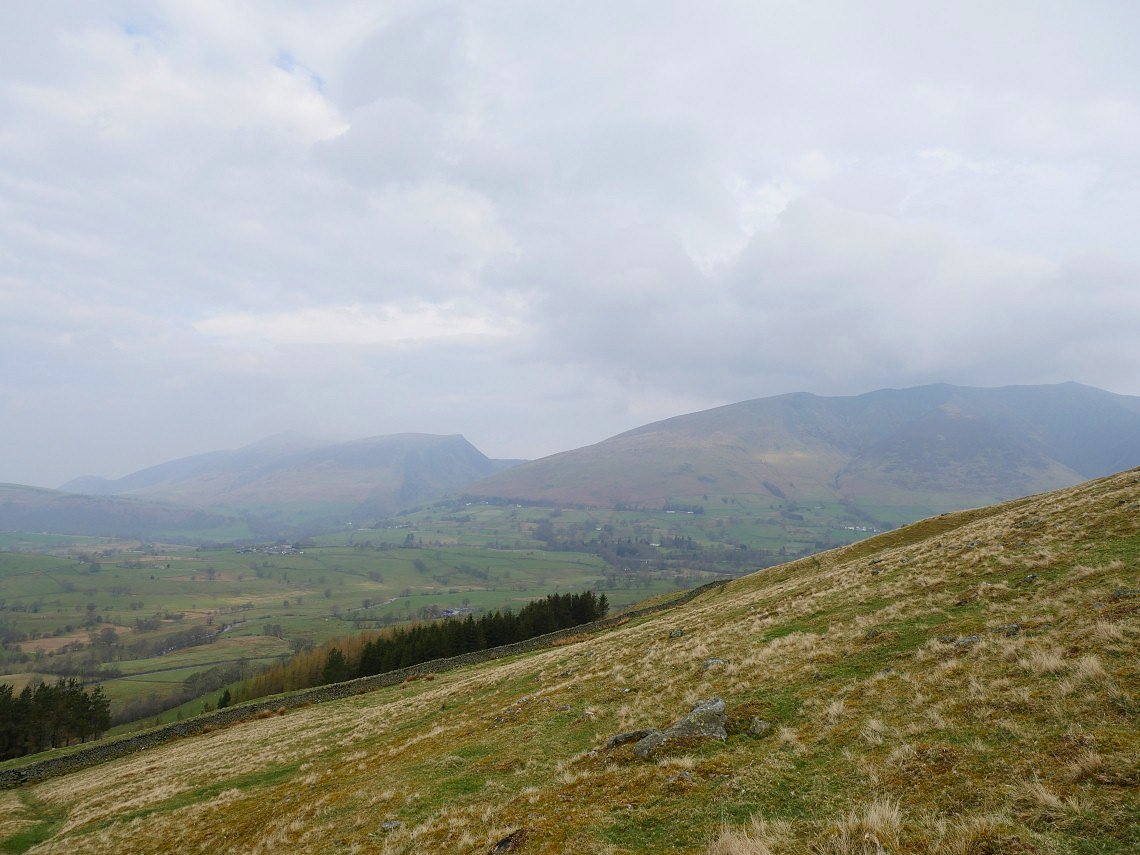 On to the open fell above the quarries.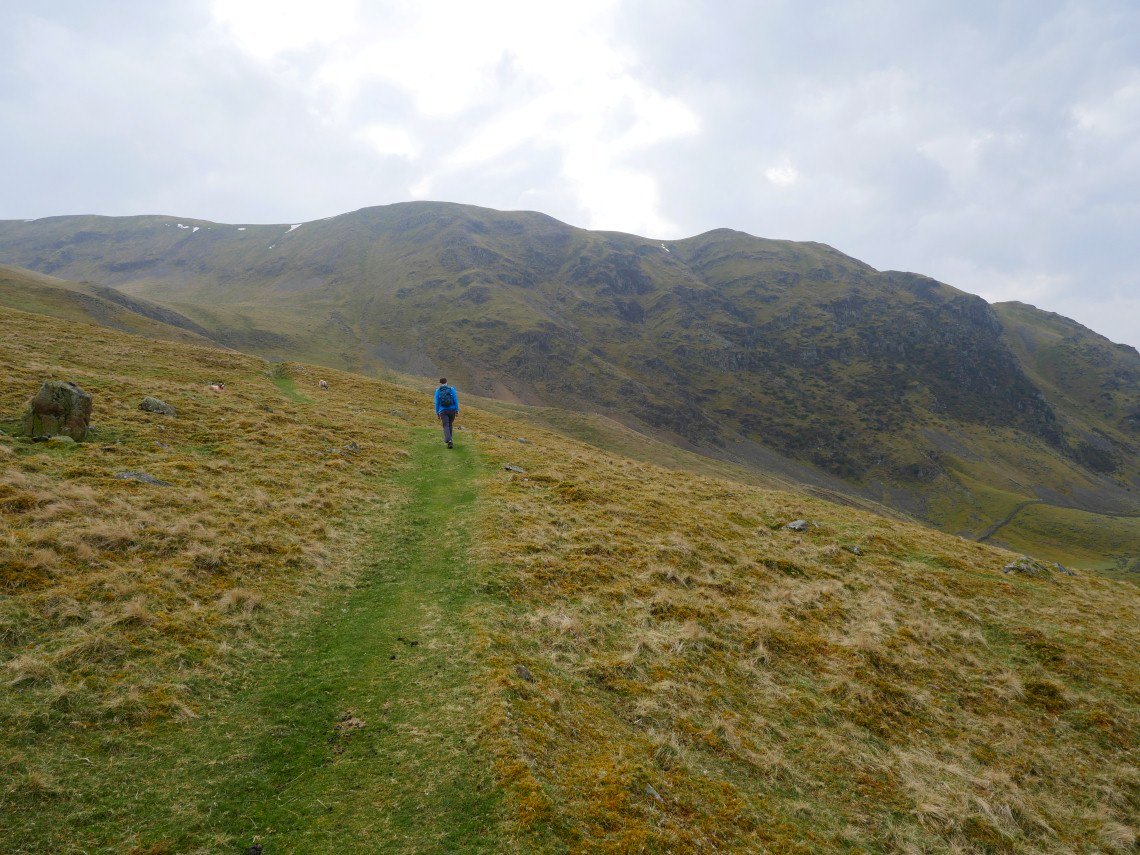 At first you would think there is no way to climb up and over Red Screes but a distinct if a bit hairy path reveals itself sloping across the hill..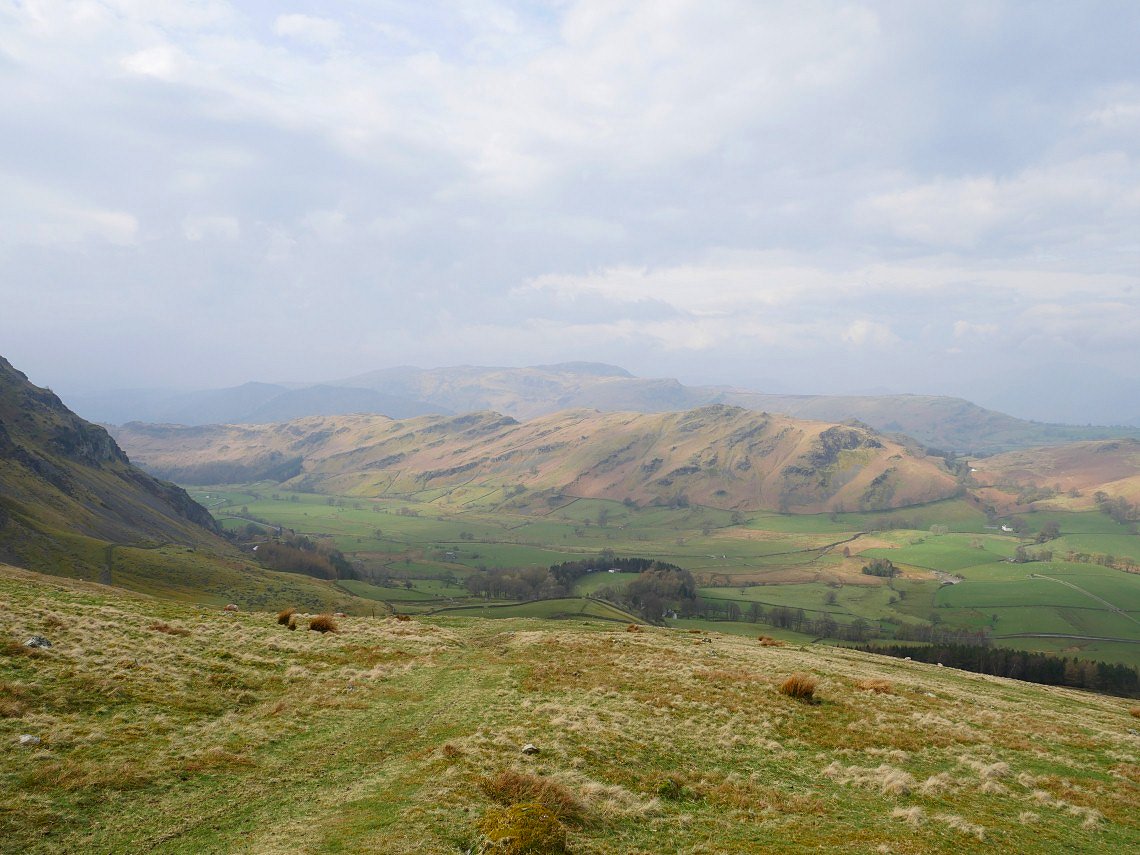 High Rigg enjoys a little of the intermittent sunshine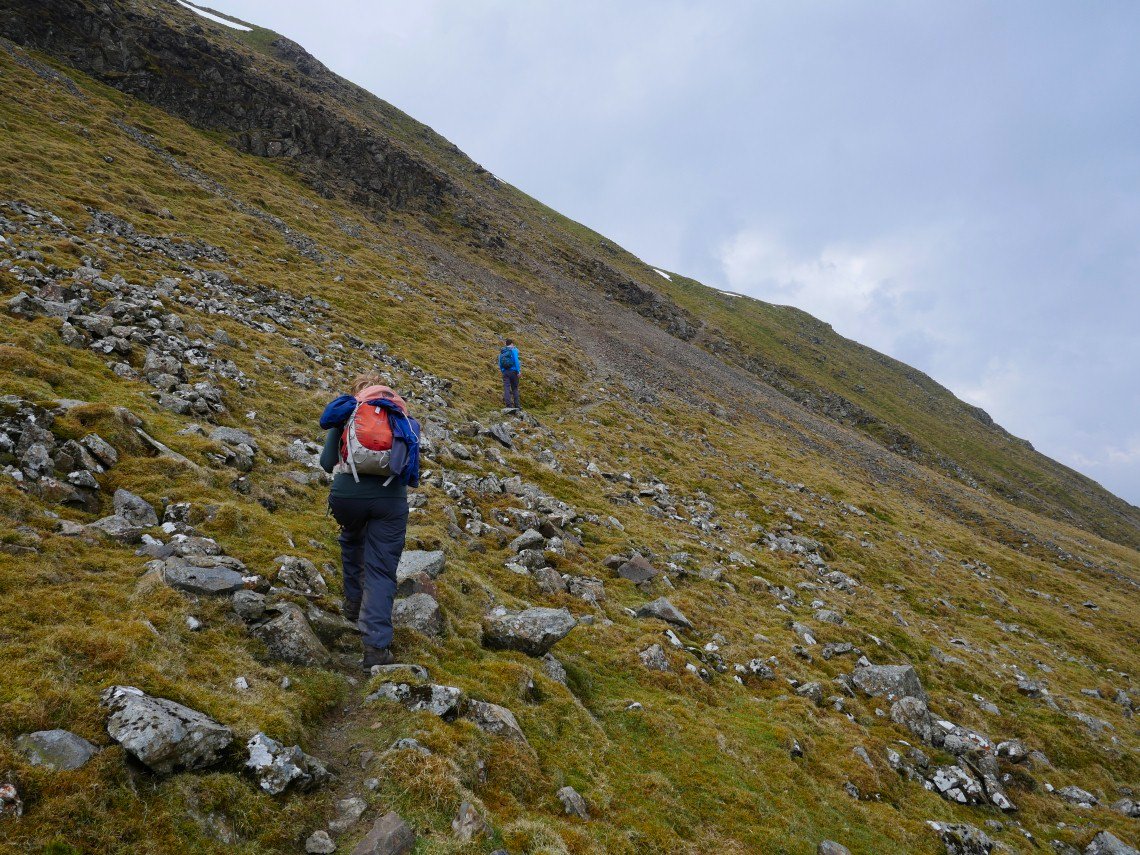 On the path now and apart from a few yards across a scree slope is quite clear on the ground.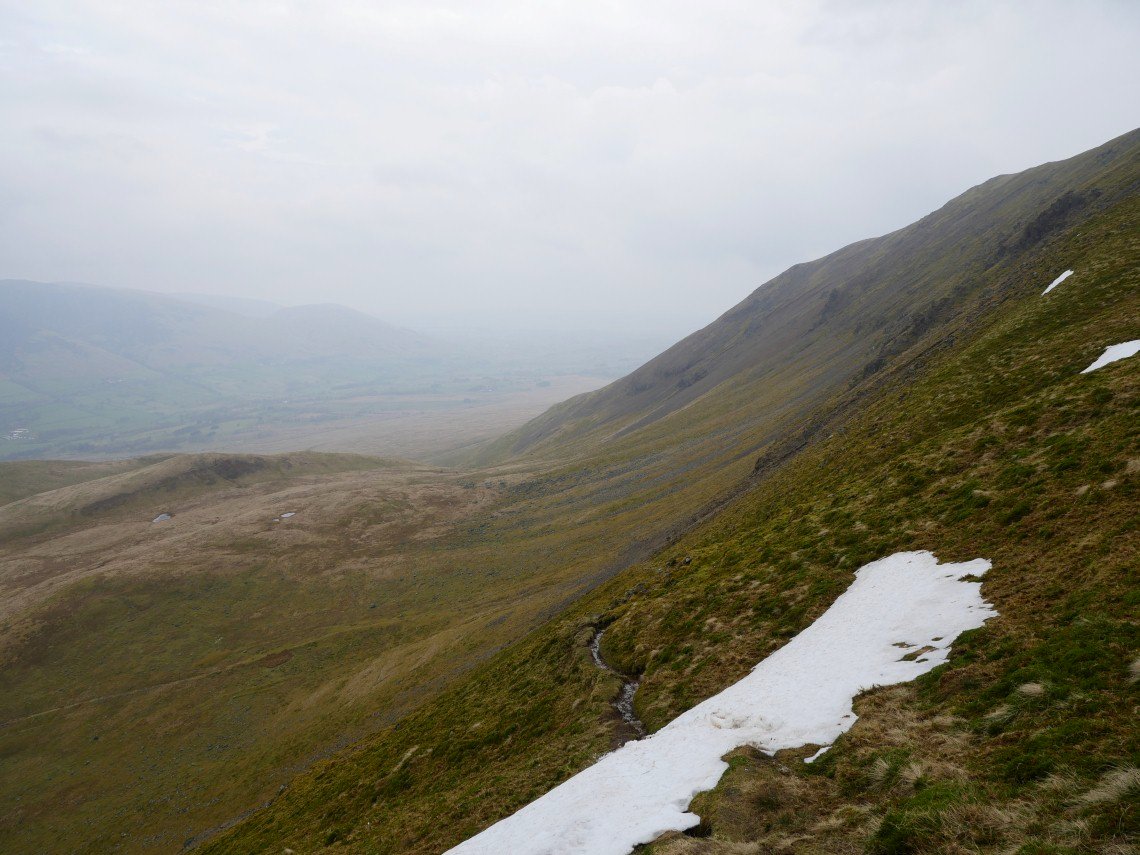 Crossing this patch of slushy snow caused the pulse to quicken though.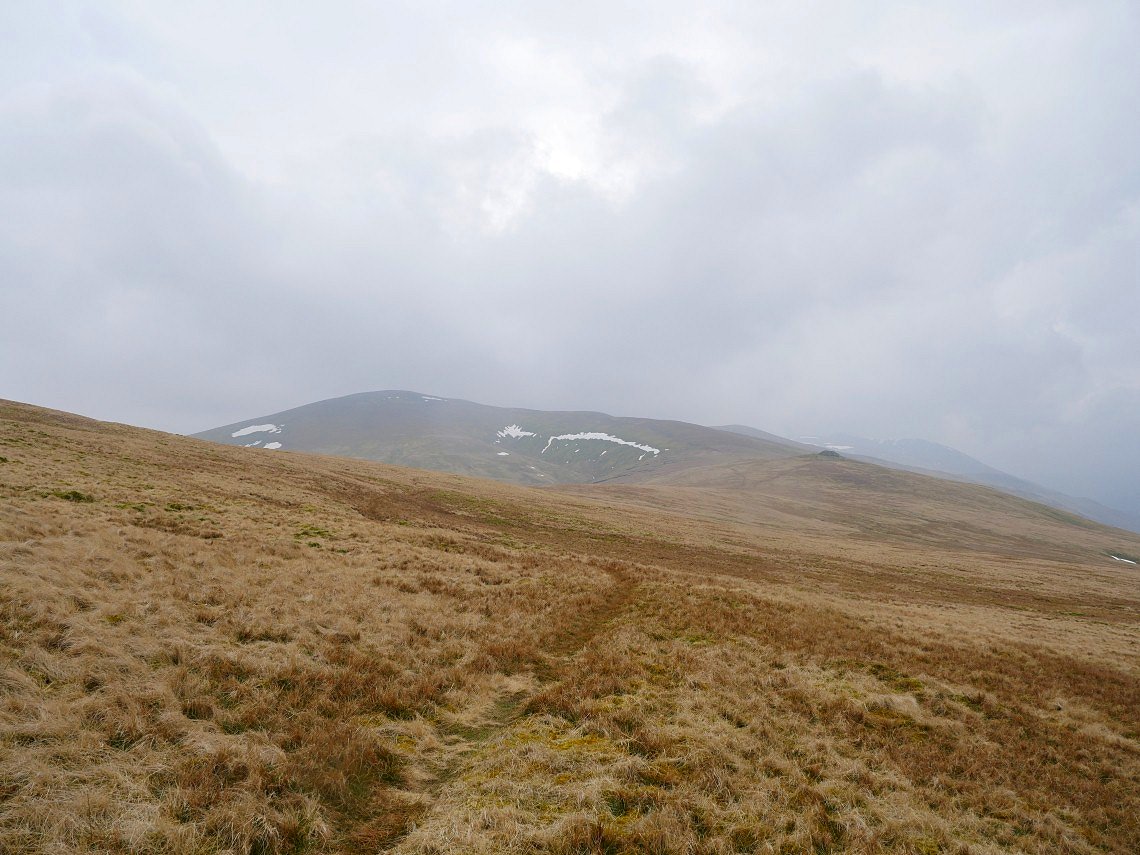 Out we pop on to the grassy slopes of Clough Head and decide we would have an early lunch on Calfhow Pike ( small bump on the right) as there is virtually no other rocky outcrops on our route
.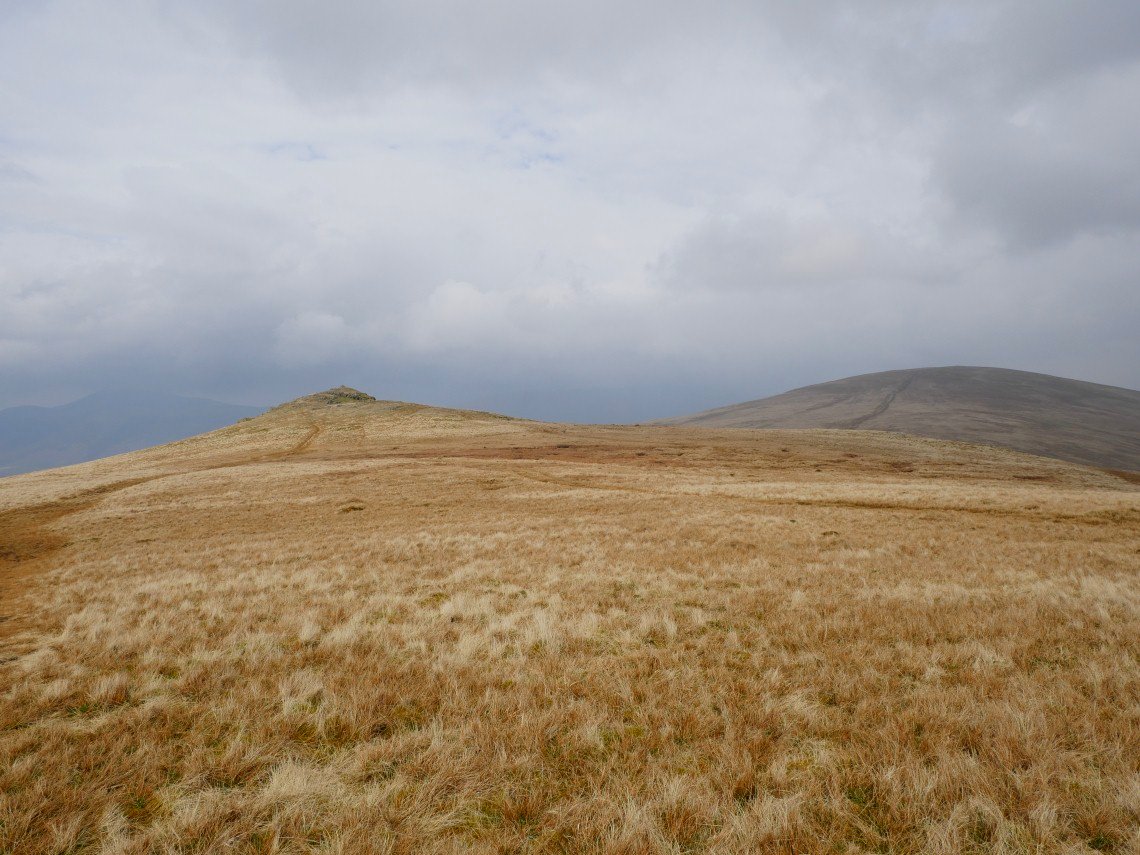 And we found an excellent sheltered spot where we could enjoy our lunch out of the wind. This is looking back to Calfhow Pike and Clough Head. from the start of the climb to Great Dodd.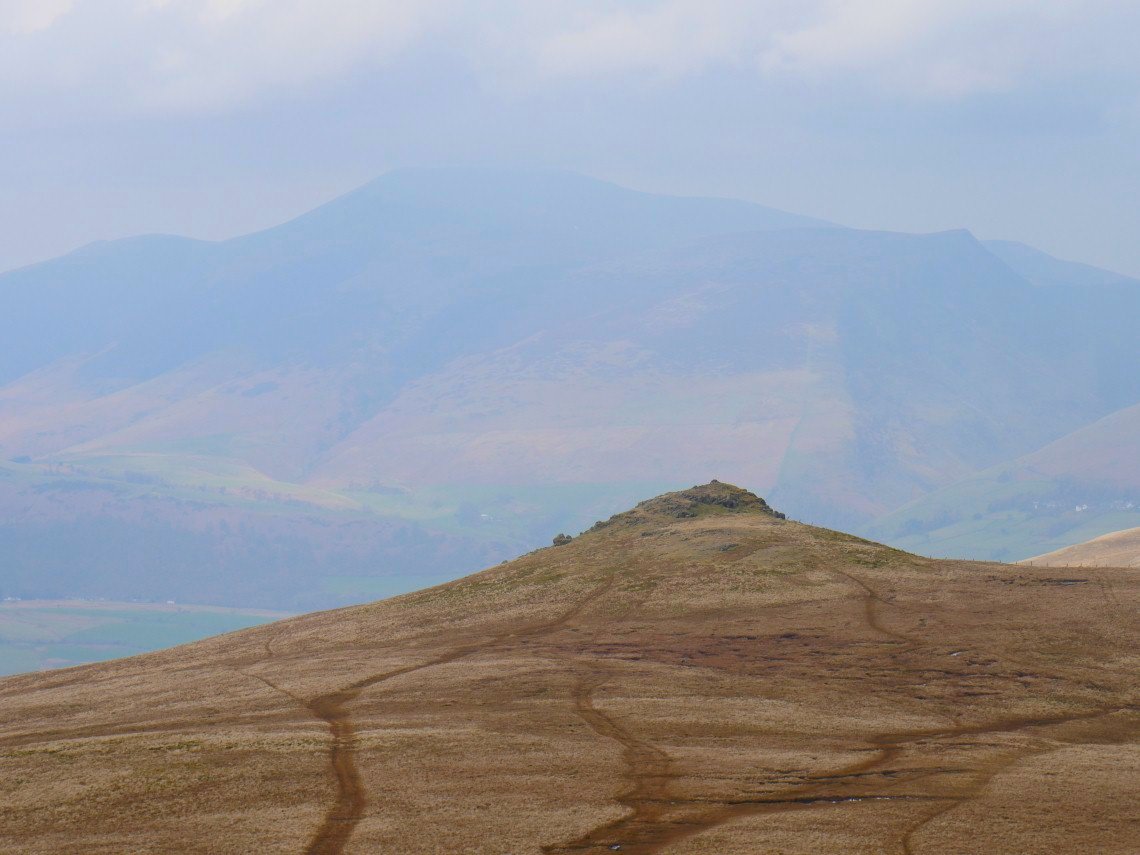 Zooming back to Calfhow Pike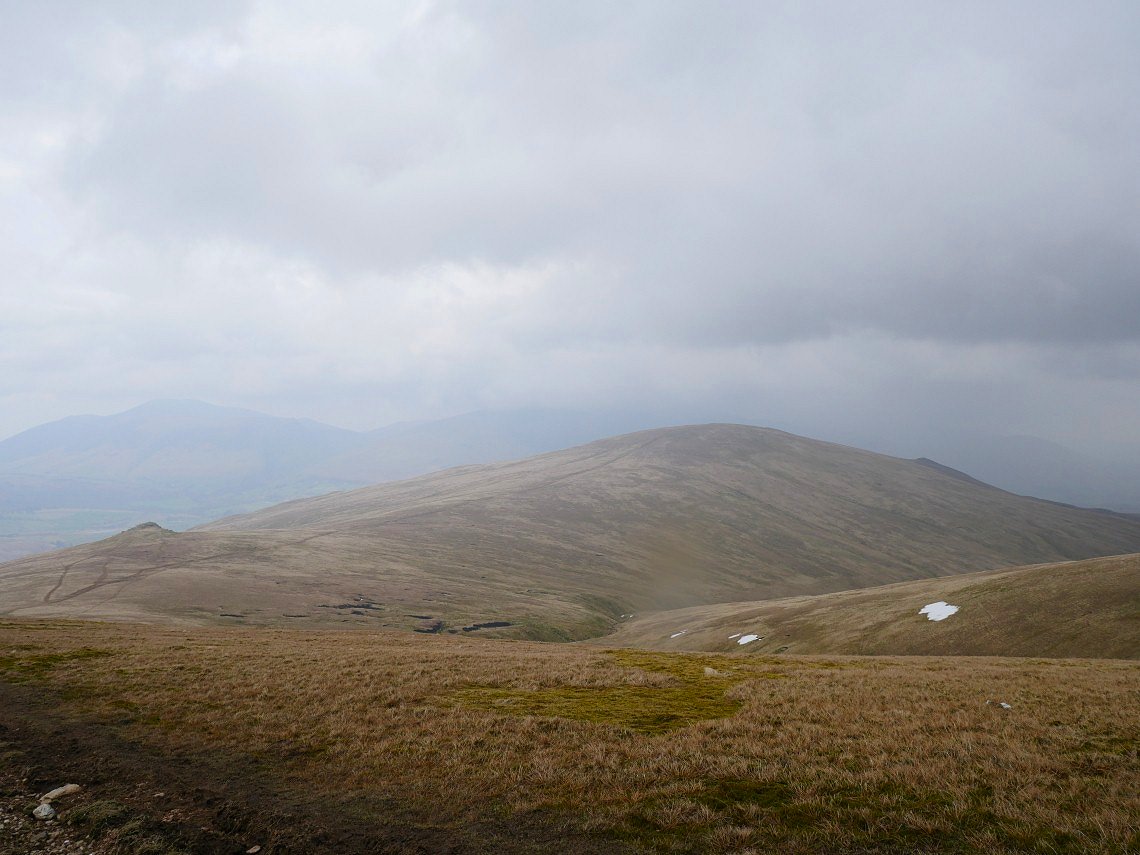 I was struck by the symmetry of Calfhow Pike, Clough Head and White Pike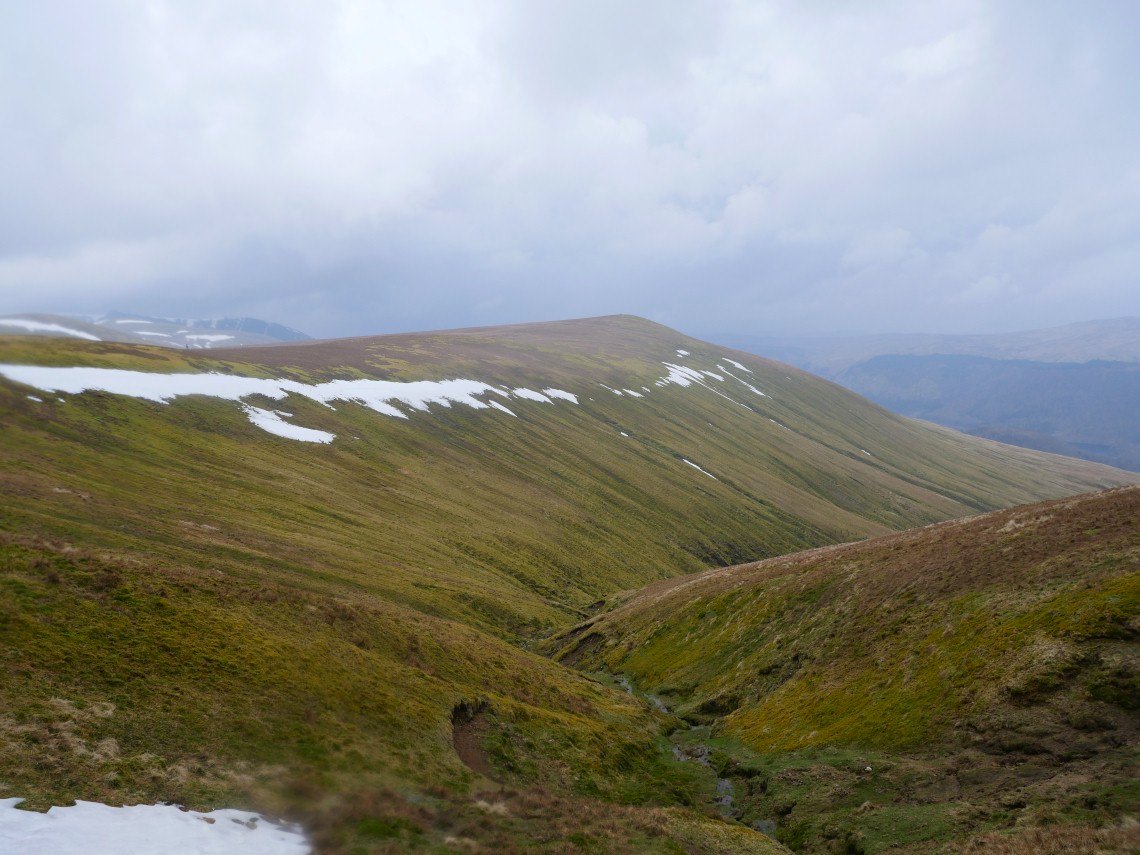 We cut across the fell to join the path around Millgill Head. Watson's Dodd is the distinctive top ahead and is where we are going next.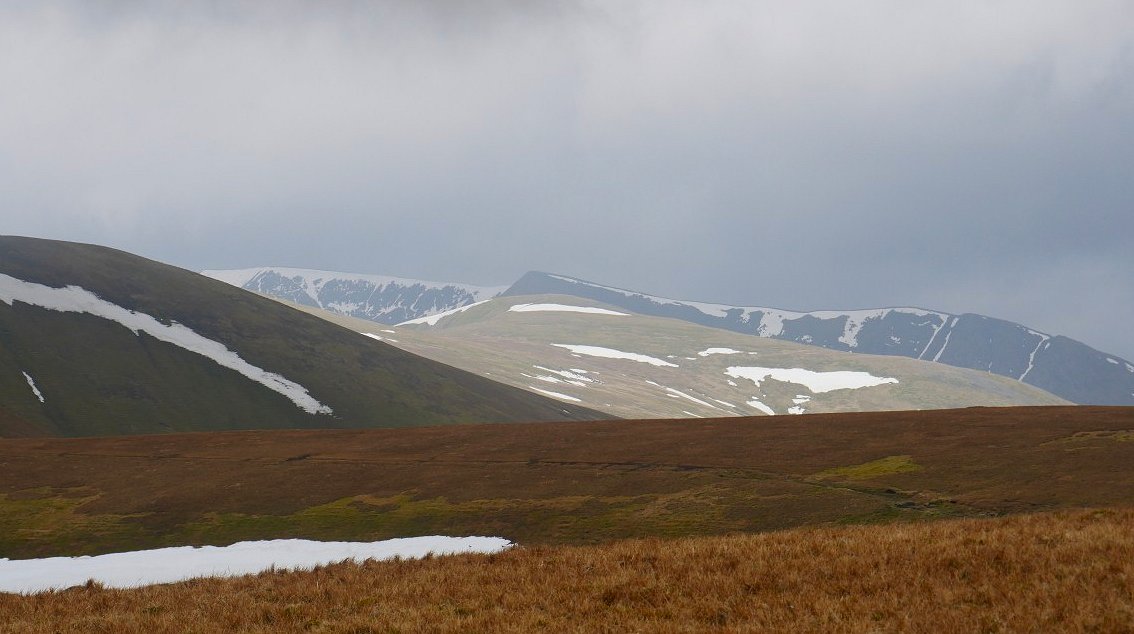 Still quite a bit of snow clinging to Helvellyn.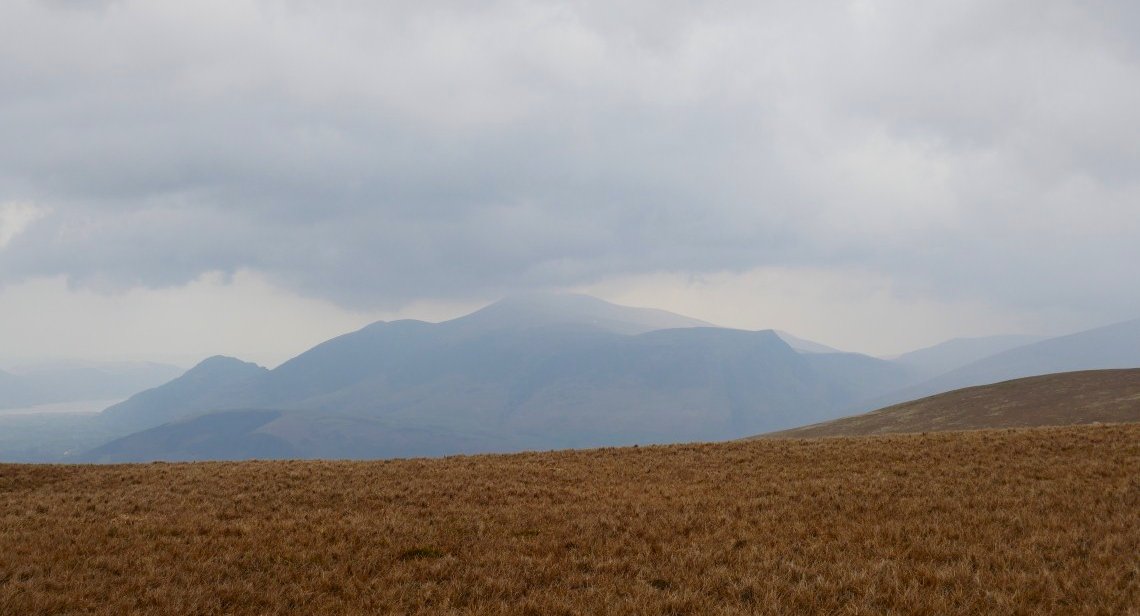 Dramatic clouds over the Skiddaw group.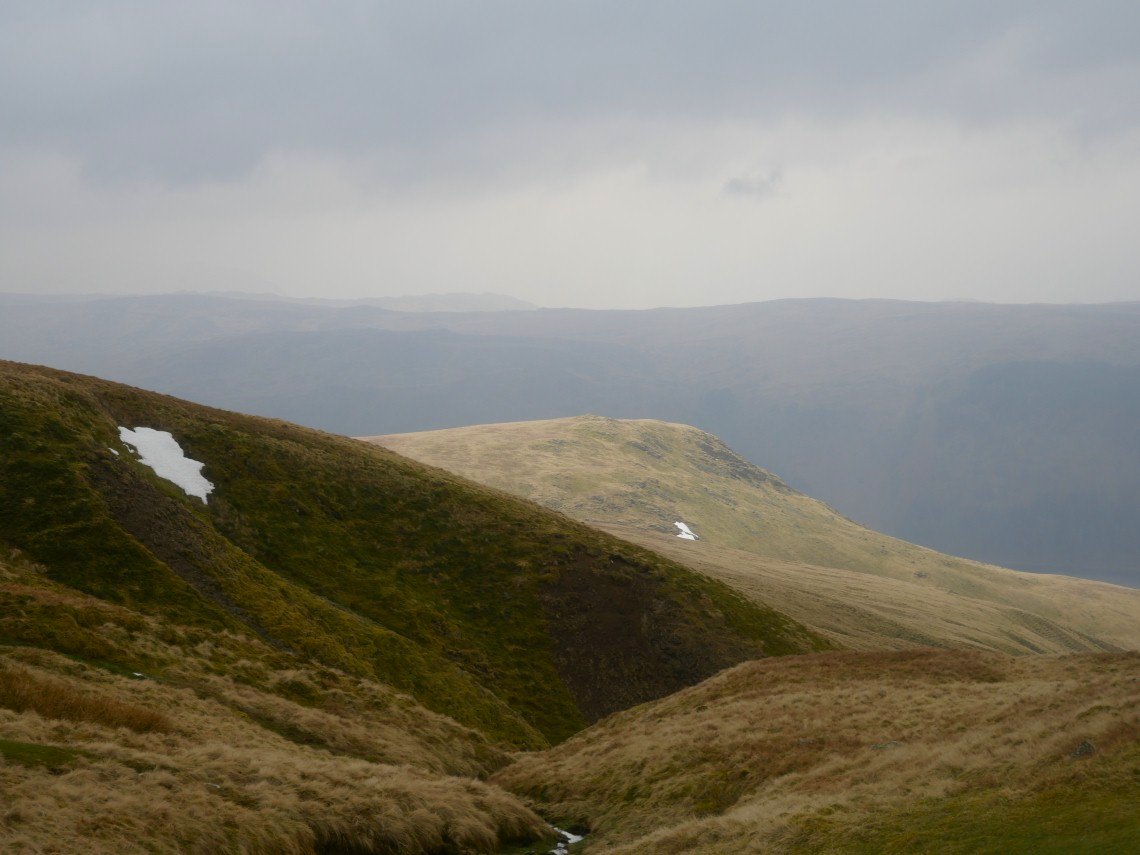 I'm quite fond of the little top of Brown Crag, maybe because It's always been sunny when I've been there and it does look as though it's catching the sun today.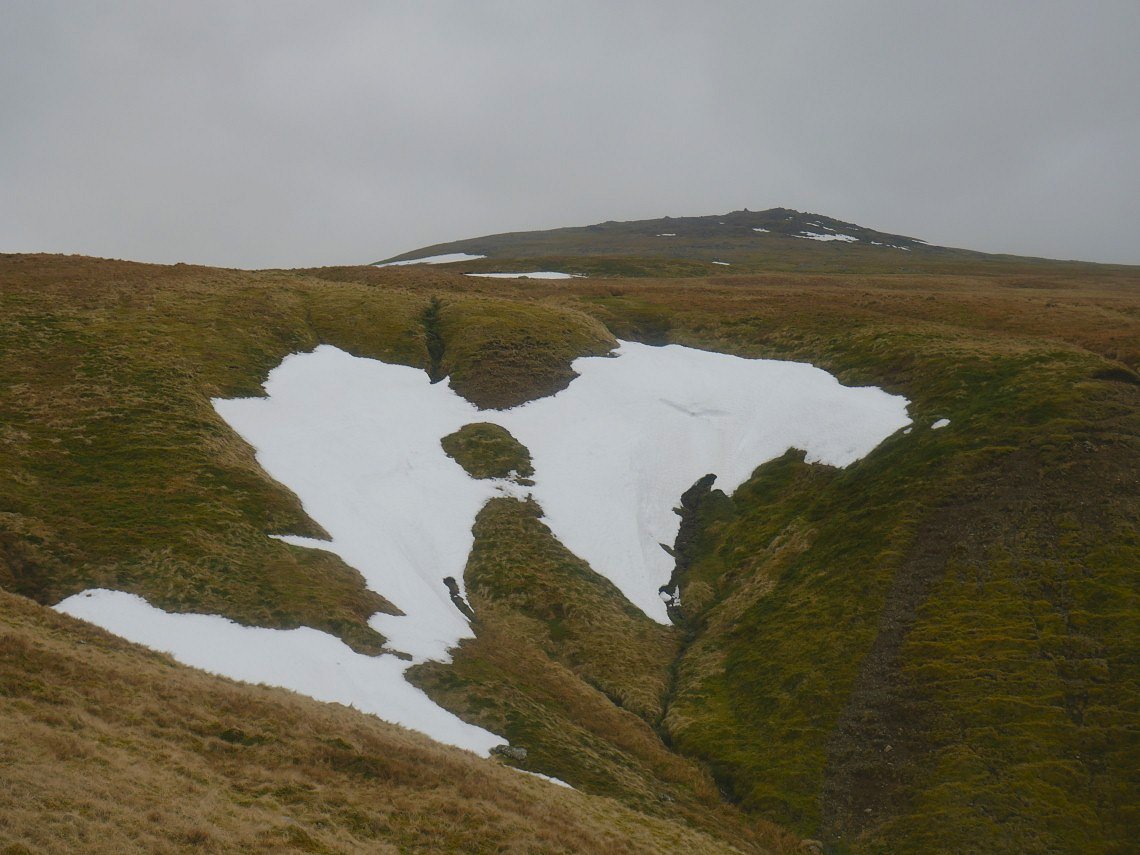 Raise from the Sticks Pass path.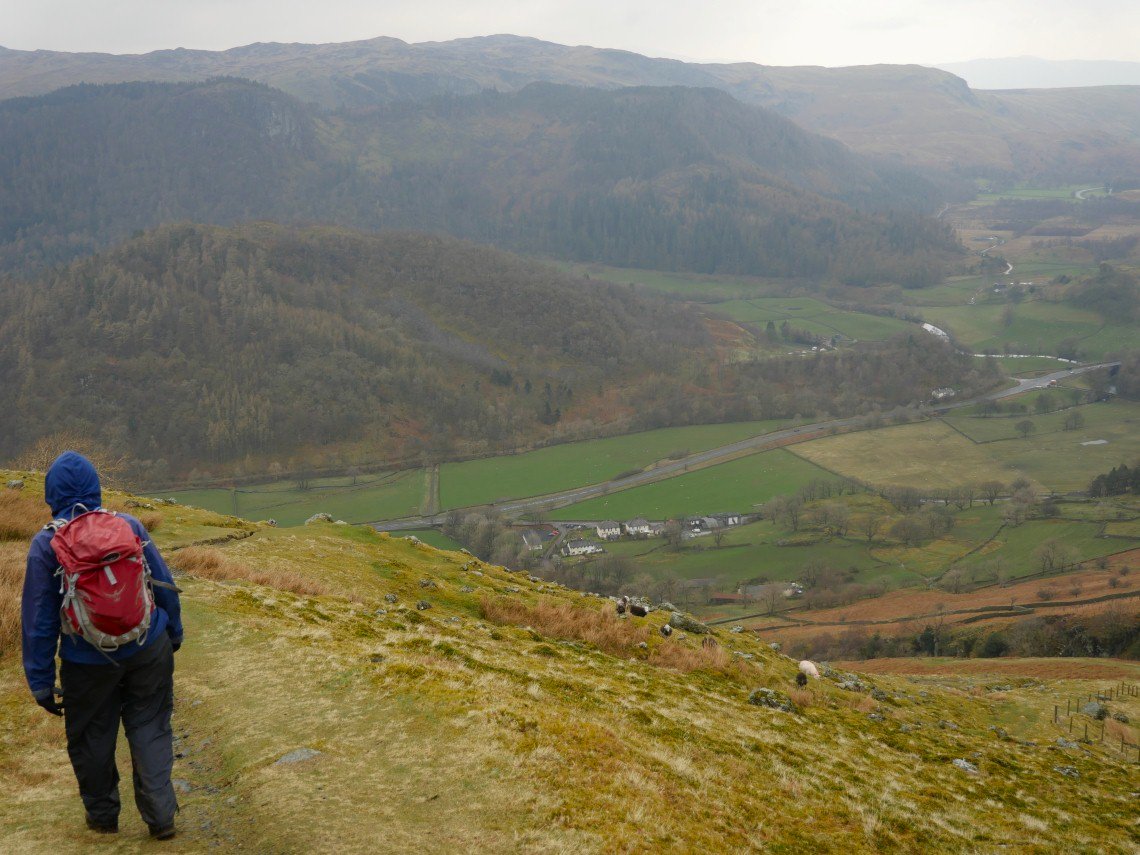 The section from the sheepfold to Stanah was very hard on the knees.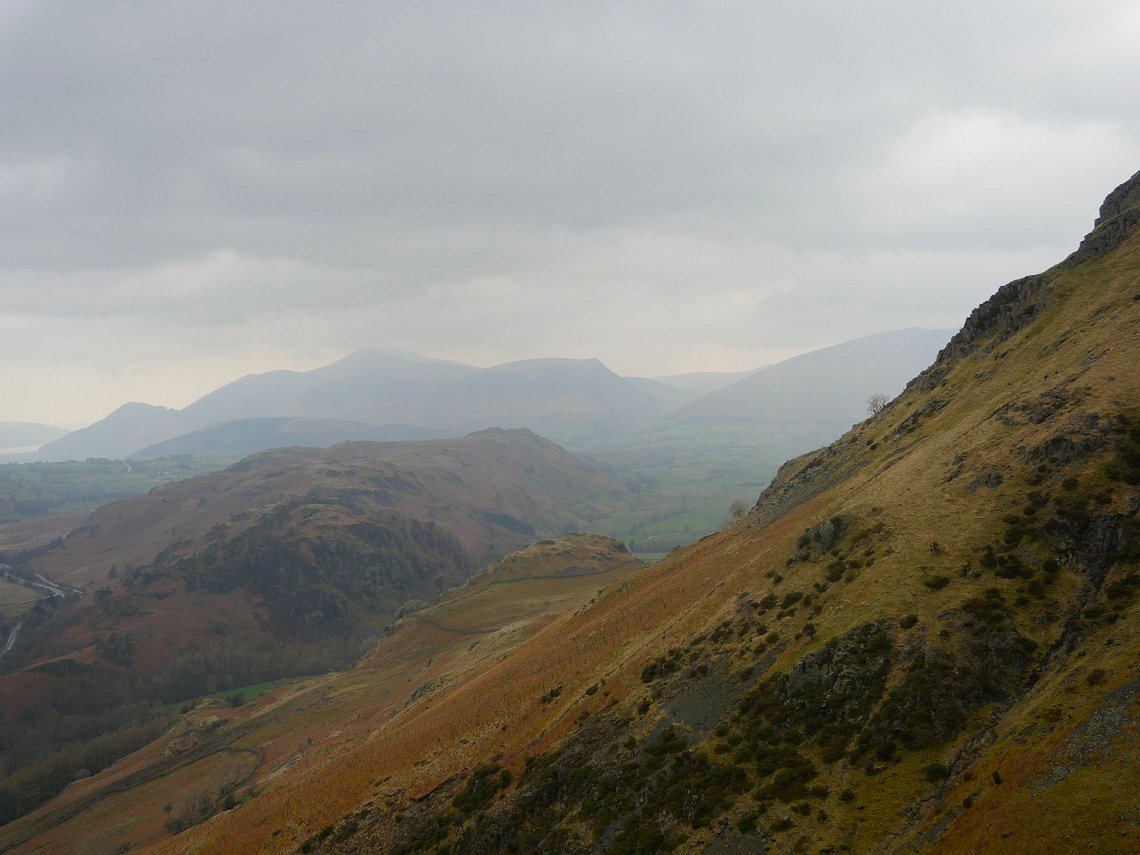 Looking along St.Johns in the Vale .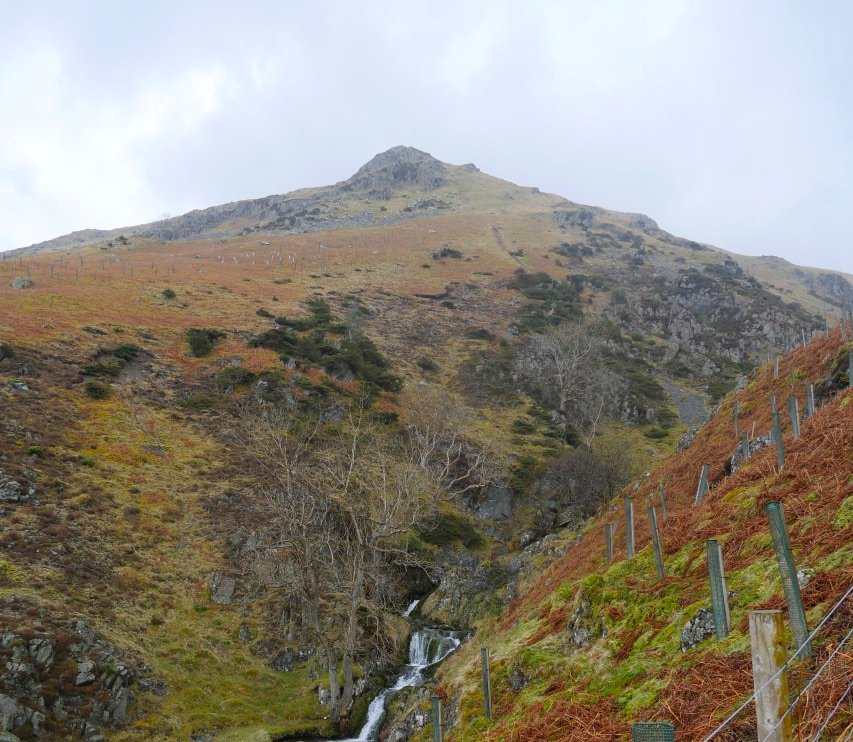 Stanah Gill from the path..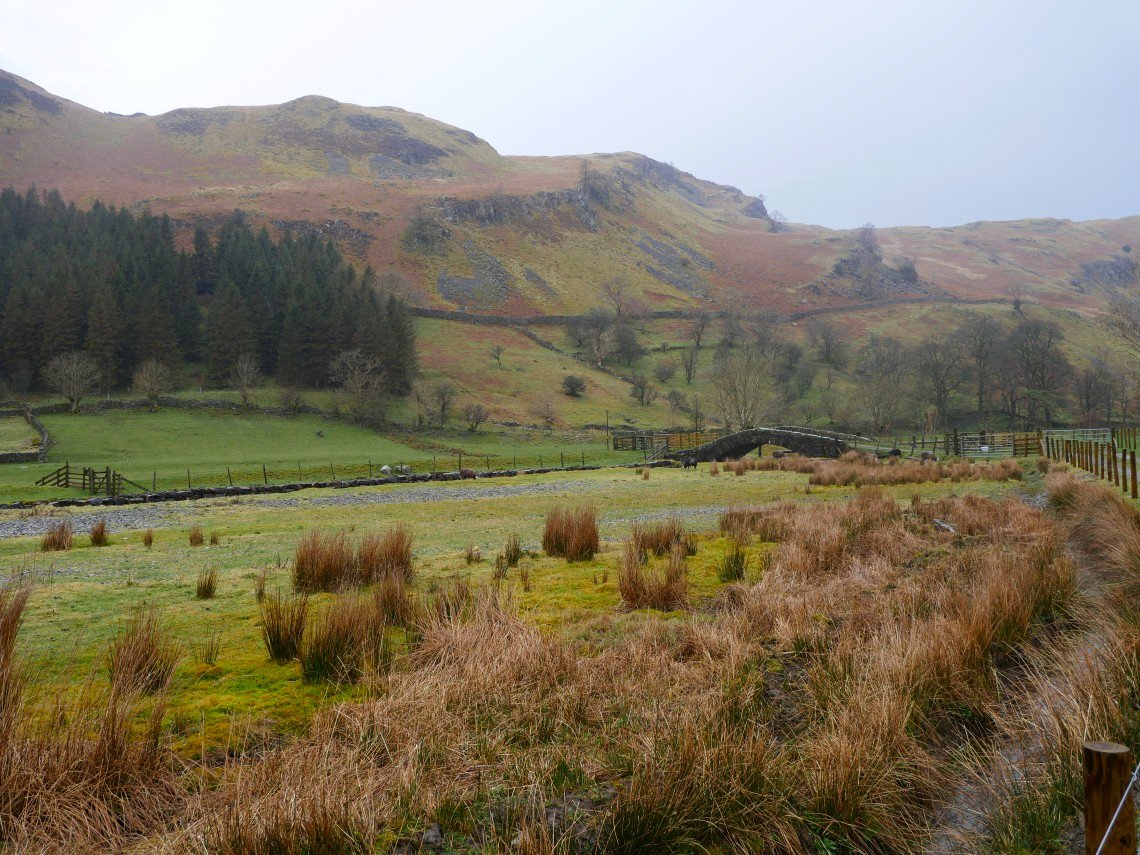 The rain started just as we reached the valley so we took to the road as far as Sosgill Bridge.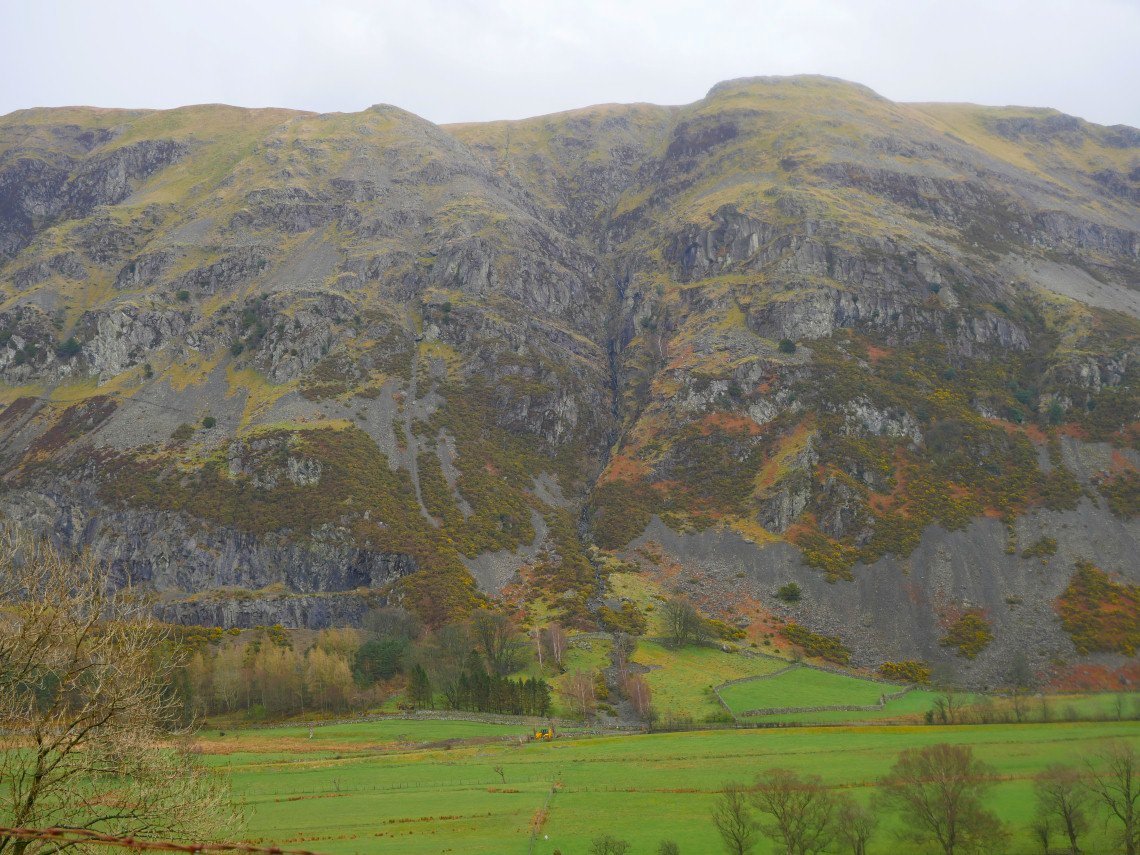 Very colourful scree and fellside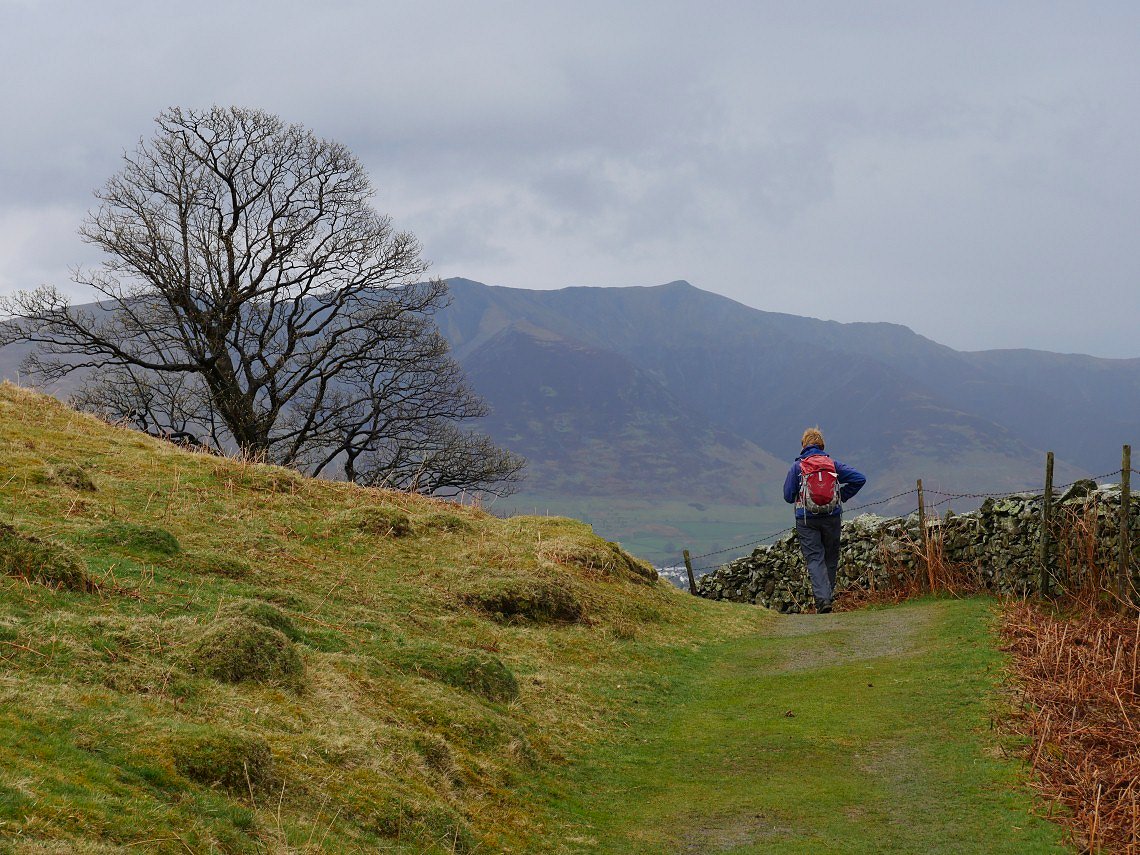 The rain has stopped now and we have clearer skies allowing us a good view of Blencathra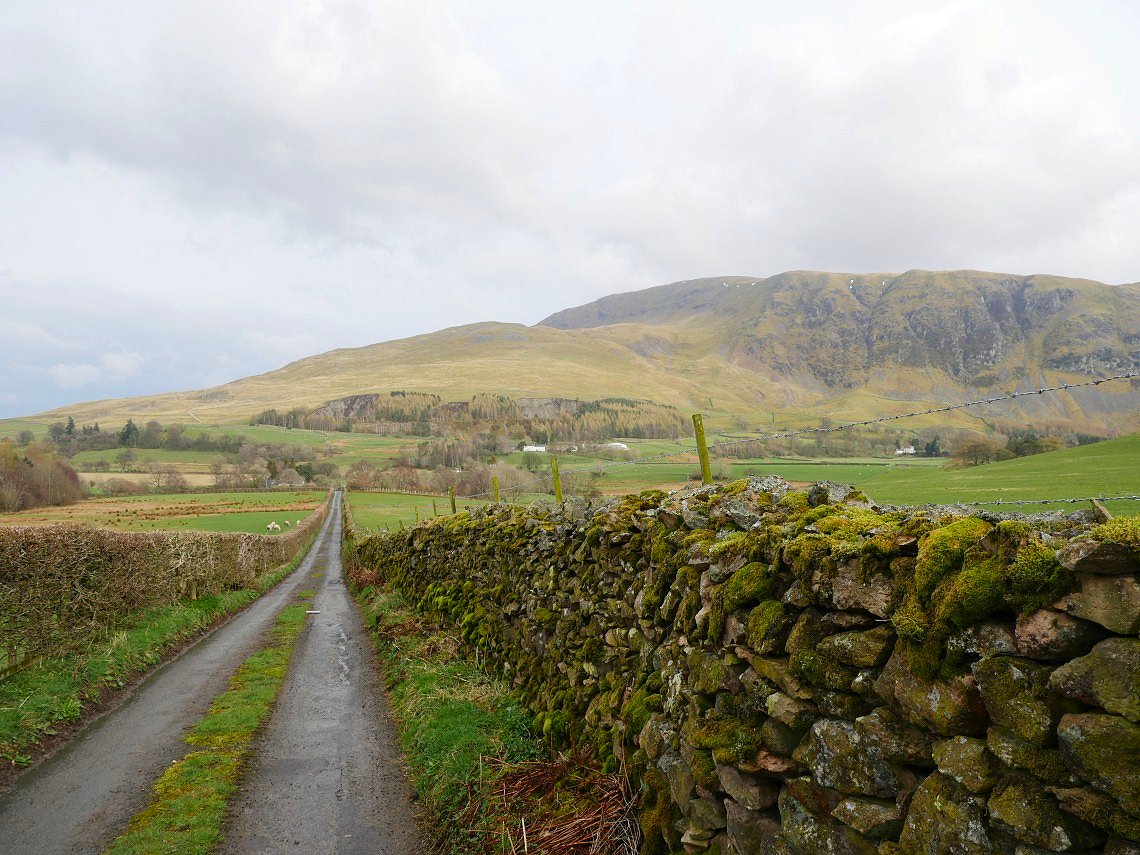 Heading back to Wanthwaite we can see our route up through the quarries, across the hillside and the traverse of Red Screes..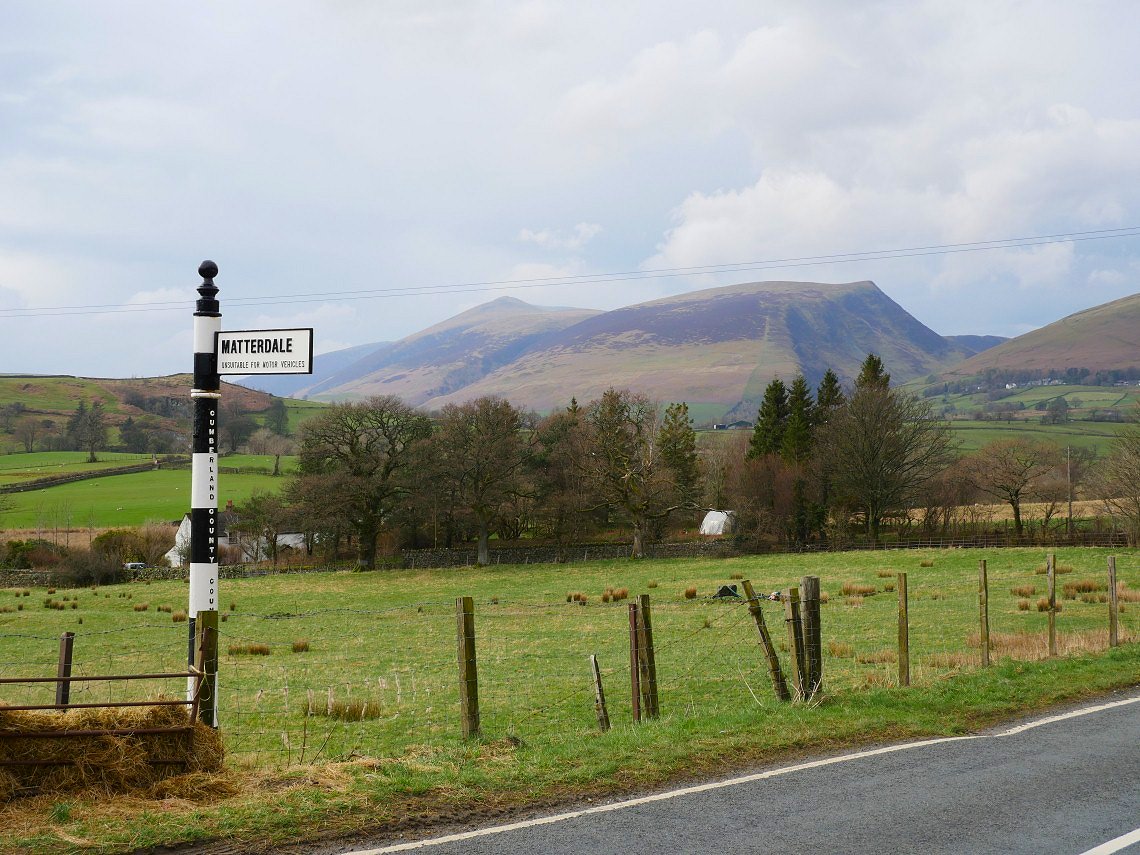 A much clearer end to our day.