WWW.KARLSWALKS.CO.UK
PICTURES AND TRIP REPORTS FROM MY WALKS IN THE ENGLISH LAKE DISTRICT
---
Around Little and Great Langdale in the rain
2nd December 2018
Route. Elterwater village - Elter Water - Skelwith - High Park - Fell Foot - Blea Moss - Blea Tarn - Side House - Baysbrown - Elterwater ( about 10.5 miles 2000ft ascent )
The weather everywhere was awful this week-end but faced with the alternative of Christmas shopping I packed my flippers and snorkel and was on my way
I ( Sue was on babysitting duties again ) parked just outside Elterwater village and followed the Cumbria Way down by the river.. Not really a day for taking pictures but occasionally the rain did slacken so I had a few brief views. I usually don't bother but today I recorded my route on Viewranger and you can see it HERE if you wish.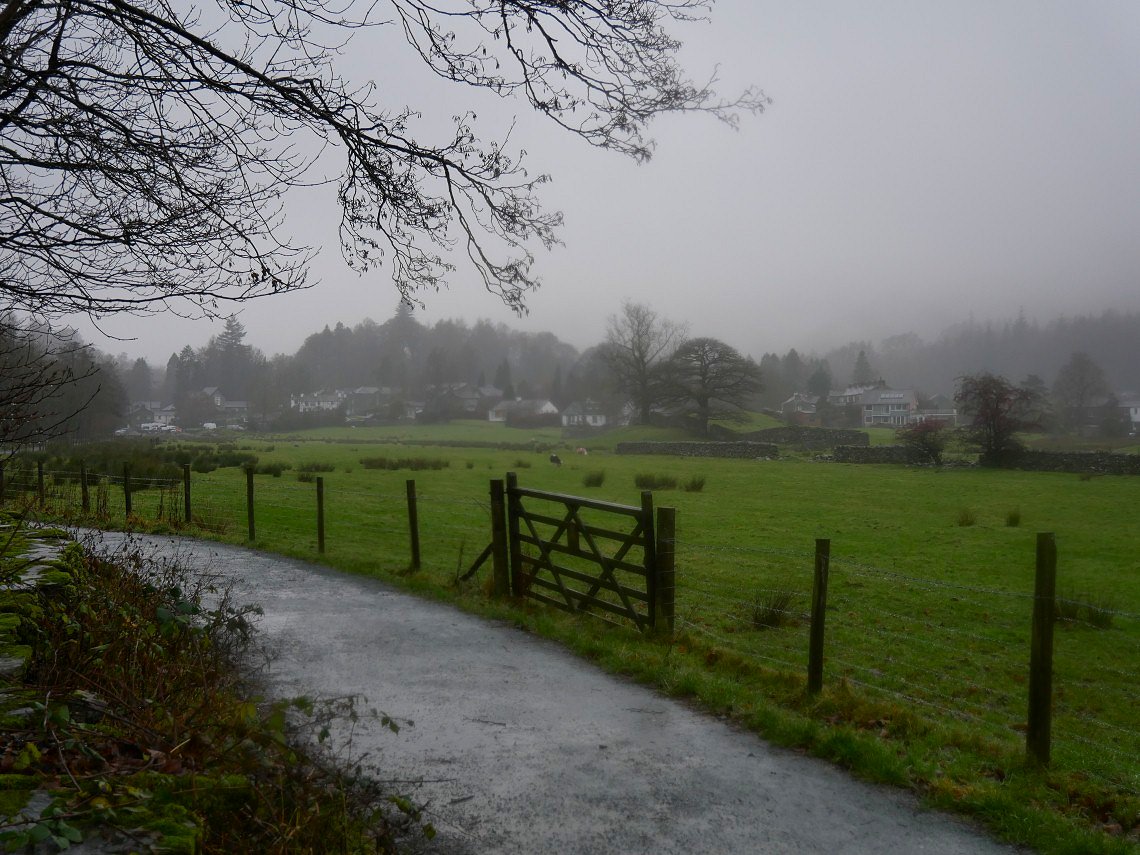 Looking back to the village.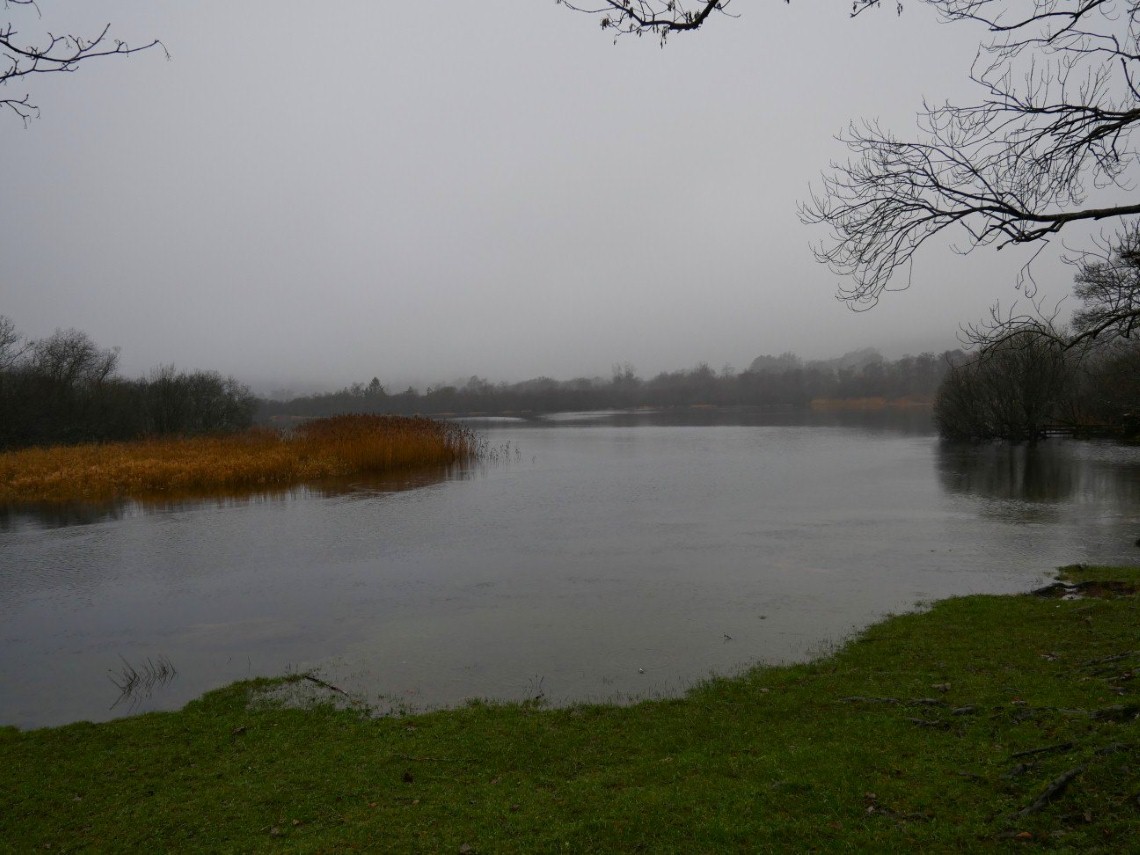 Langdale Beck widens and becomes Elter Water..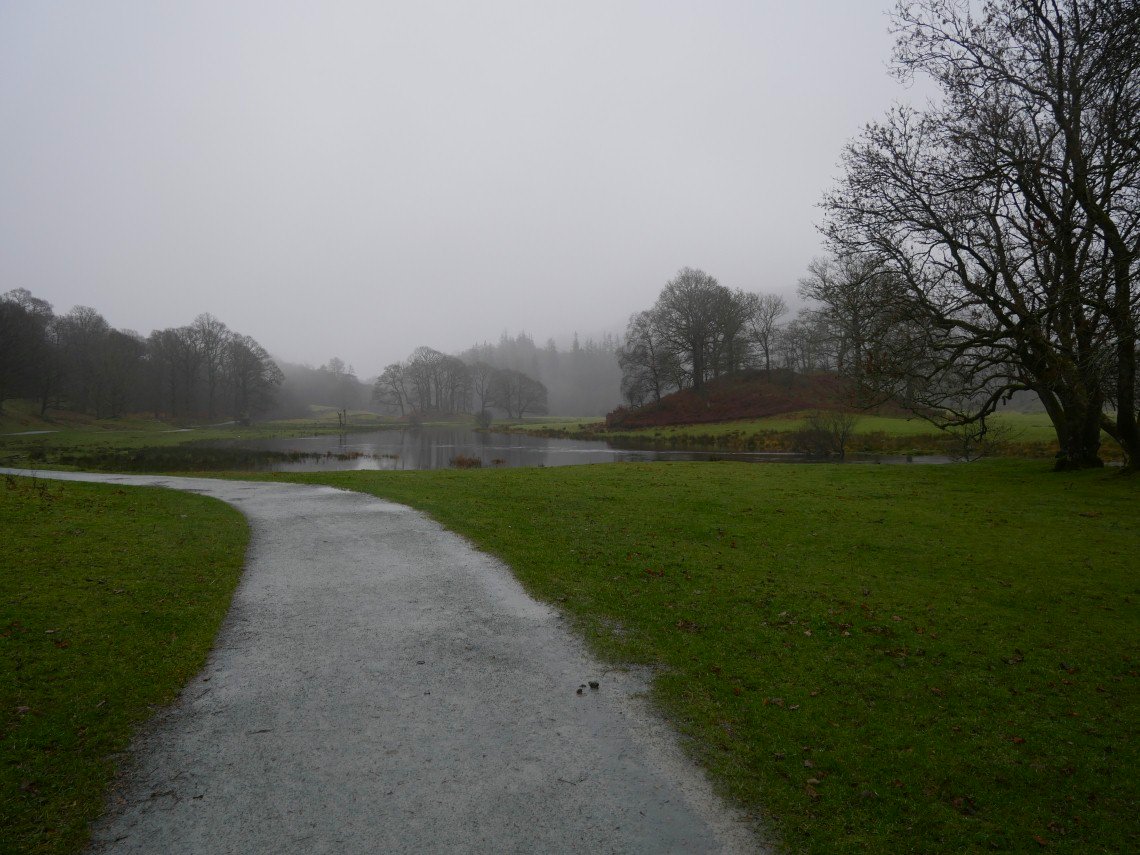 A lovely path accessible to all follows the river bank to Skelwith.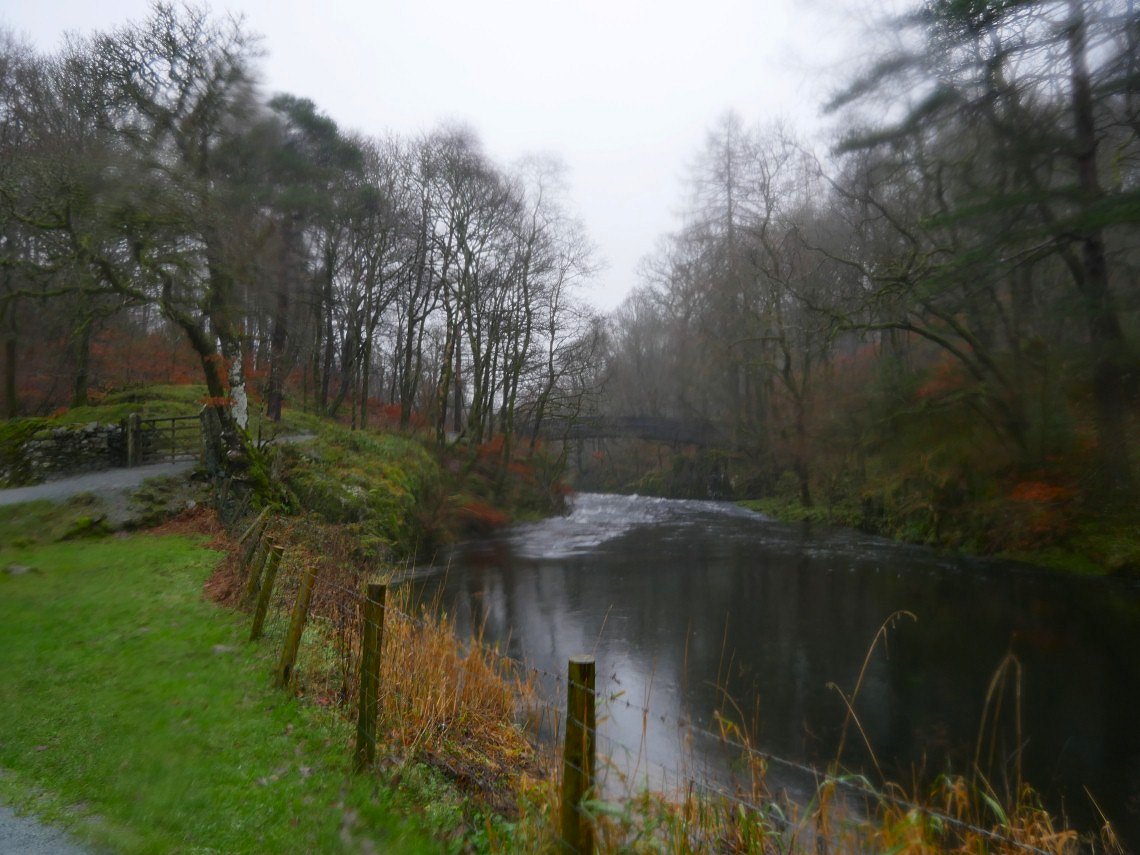 The bridge over the beck ahead.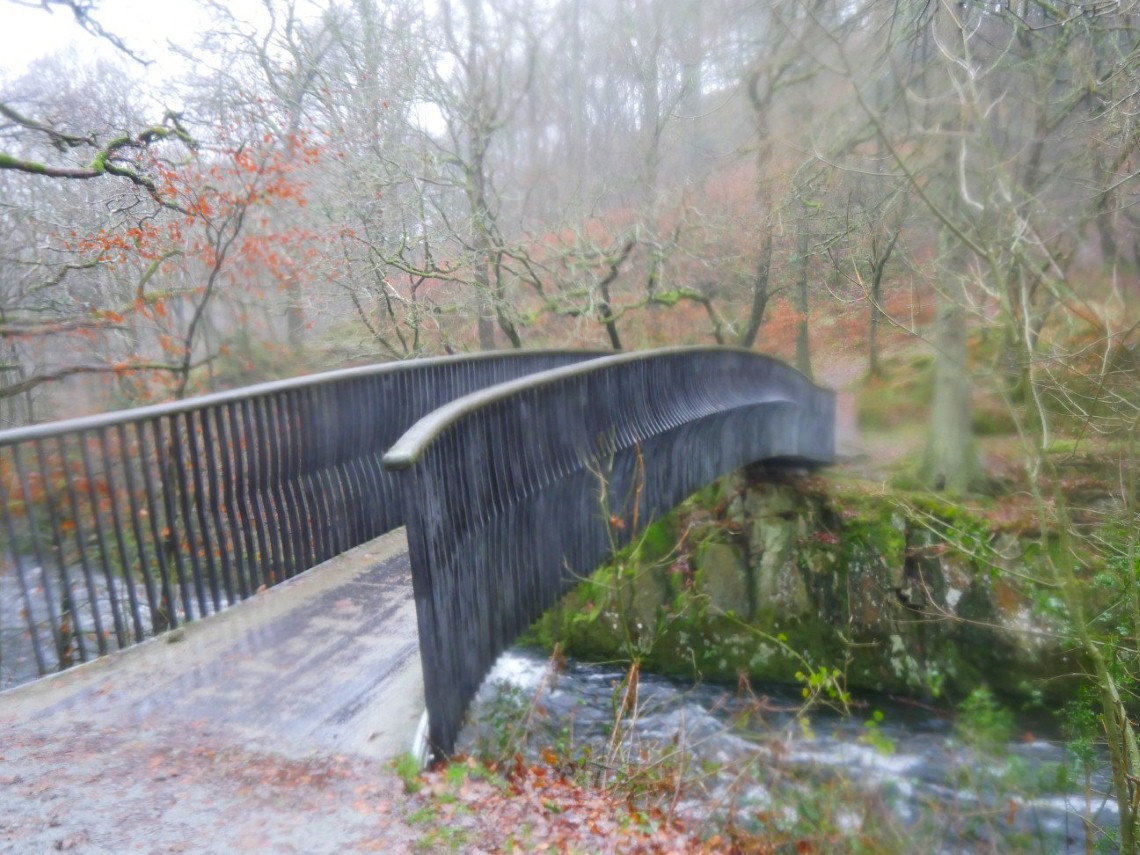 The Trevor Woodburn bridge (named after the local man who suggested the route for the path by the river)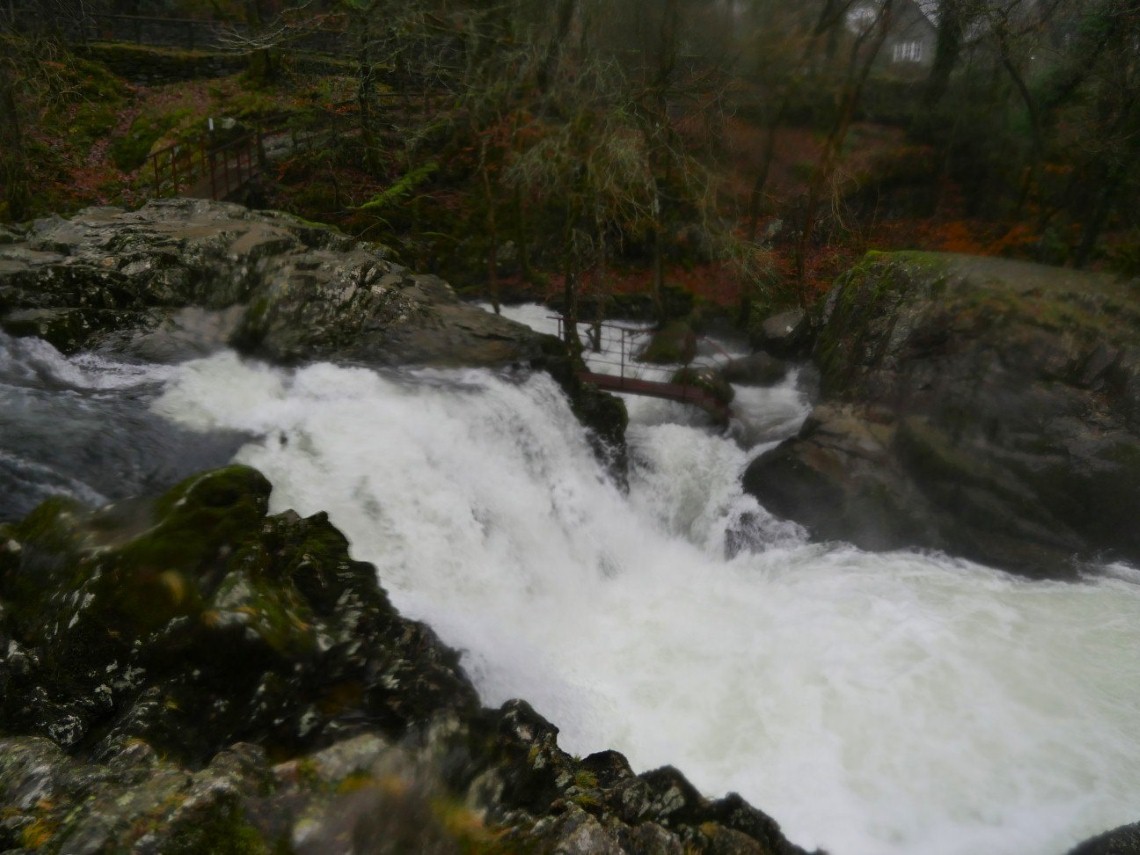 Skelwith Force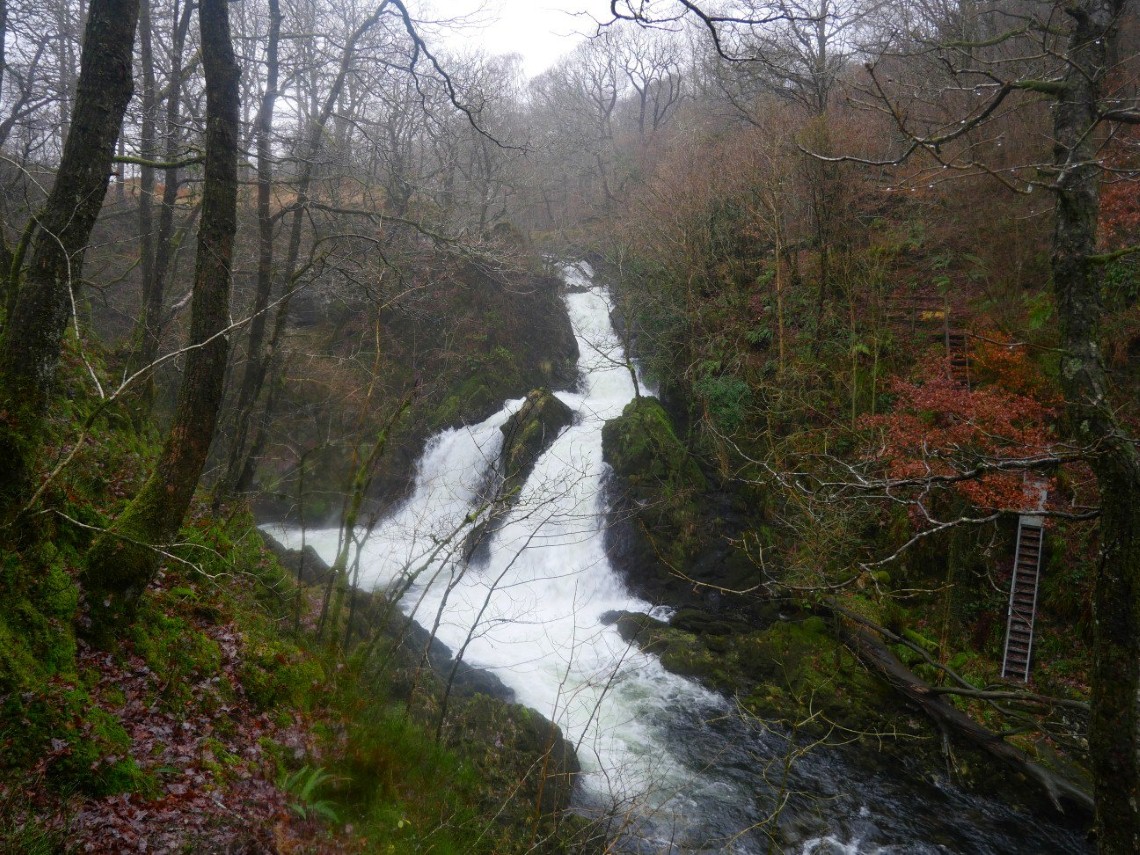 And after following the Cumbria Way for a mile or two you come to Colwith Force.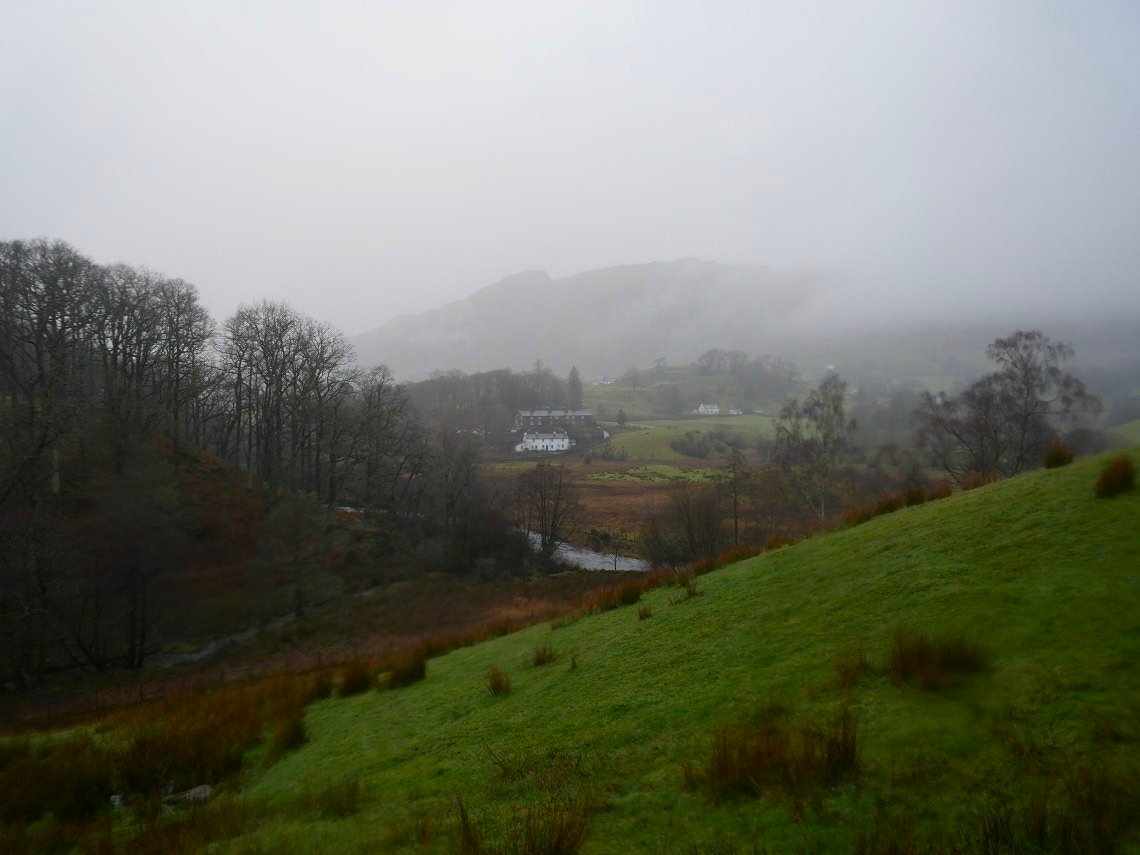 A little bit of a view over Little Langdale to Busk Pike on the flank of Lingmoor Fell.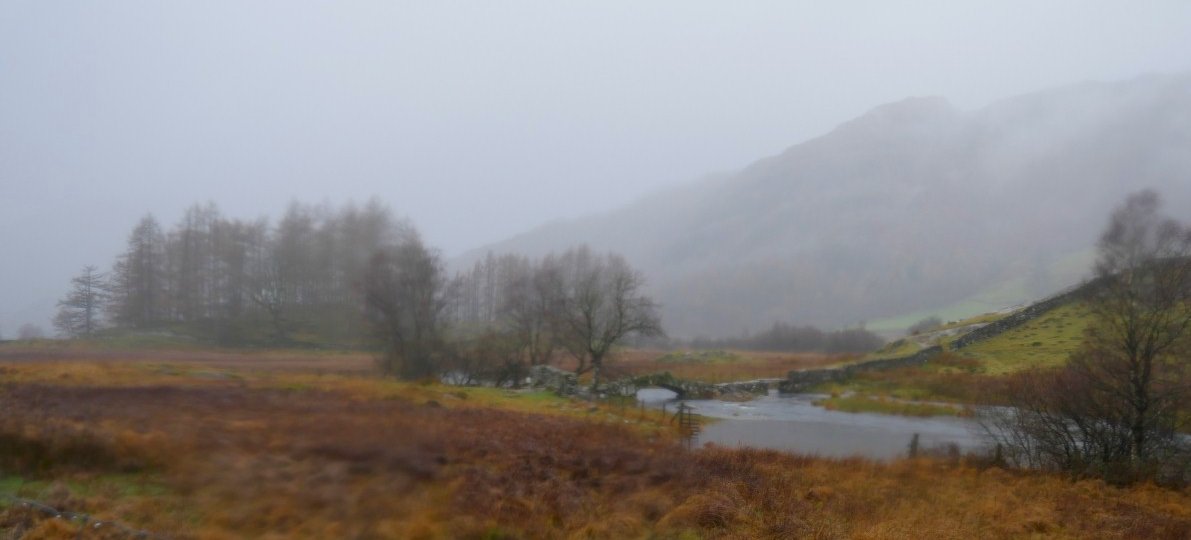 Passing Slater Bridge.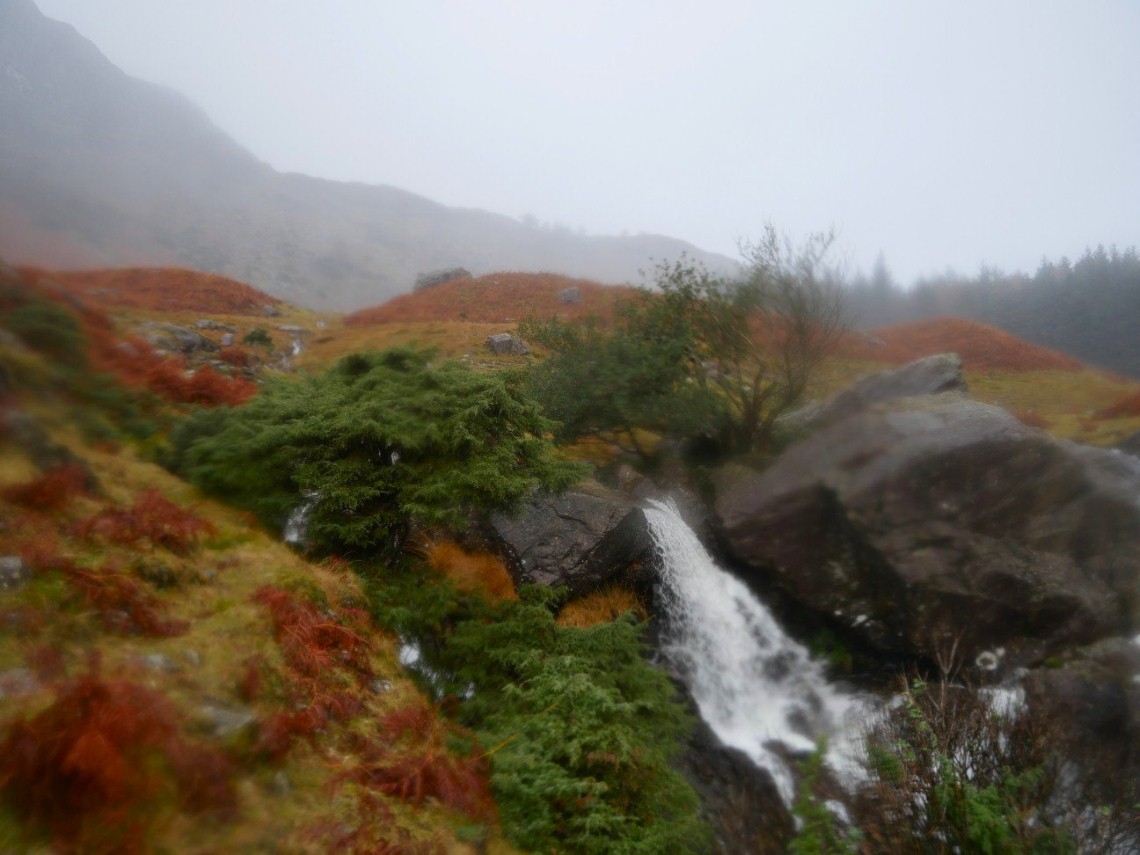 Although I've been here before it was such a long time ago that I had forgotten that there is a nice waterfall on the outflow of Blea Tarn. I had my lunch sheltered in the trees by the tarn.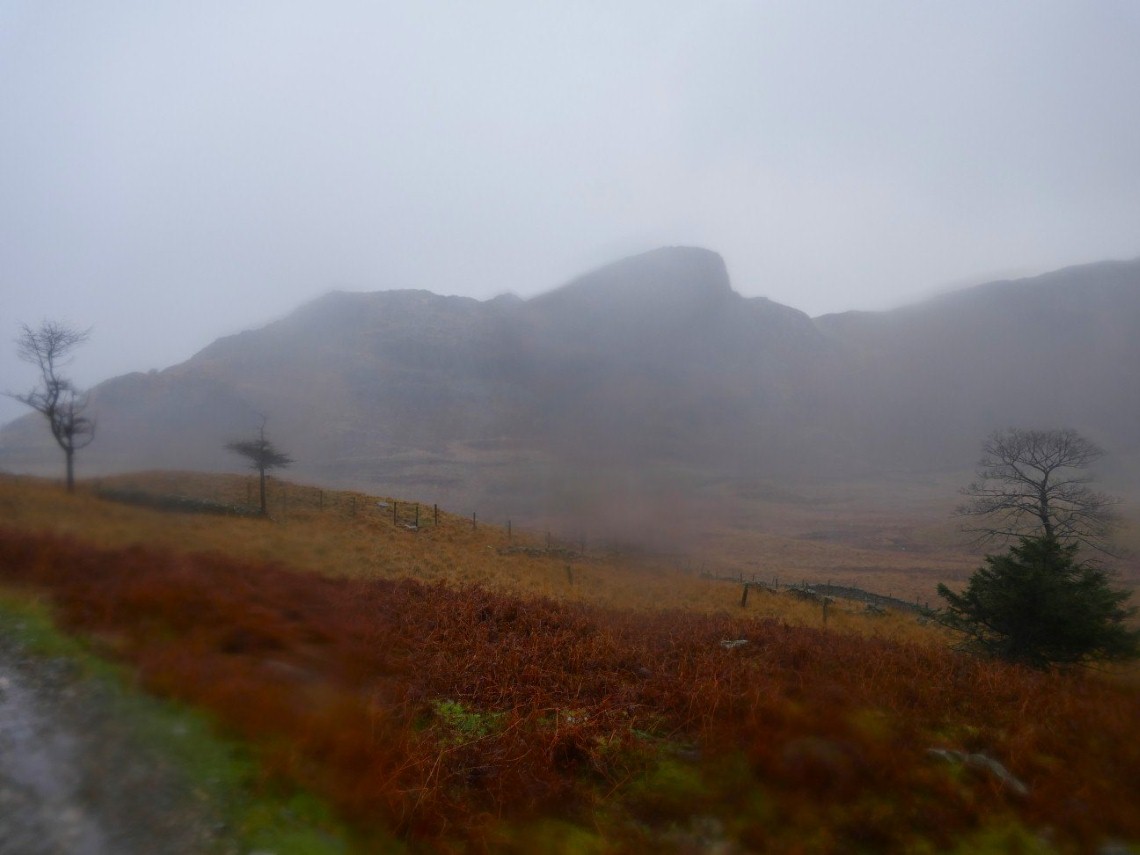 Side Pike.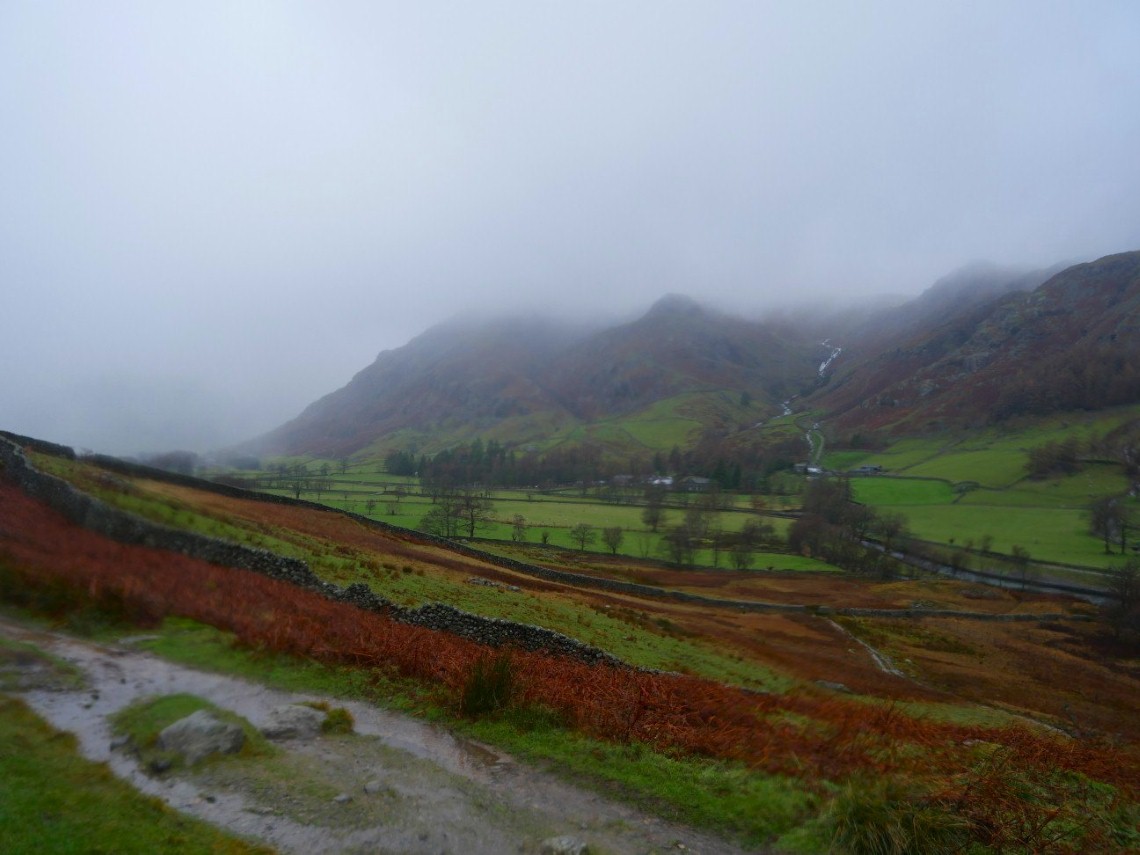 And finally a brief glimpse of Stickle Ghyll and Pike Howe as I make my way back through Great Langdale
Previous Walk - Barrow and Outerside - Next walk - Silver How and Blea Rigg