WWW.KARLSWALKS.CO.UK
PICTURES AND TRIP REPORTS FROM MY WALKS IN THE ENGLISH LAKE DISTRICT
---
Barrow to Outerside from Braithwaite
25th November 2018
Route. Braithwaite - Braithwaite Lodge - Barrow - High Moss - Causey Pike - Scar Crags - Sail Col - High Moss - Outerside - Low Moss - High Coledale - Braithwaite ( about 7 miles 2500ft ascent )
A nice round just right for the shorter days. It would have been to much to expect fantastic weather two weeks on the run but we didn't fare badly although there was an Arctic edge to the wind.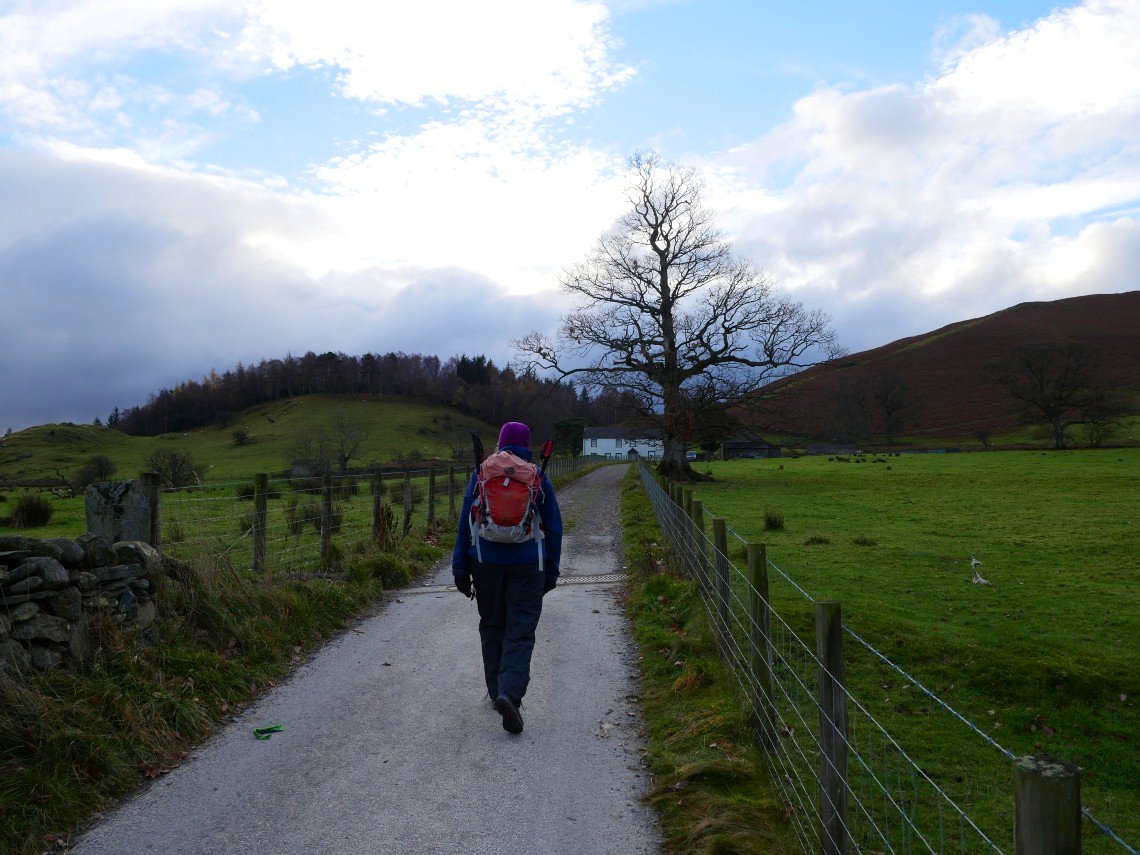 Plenty of blue sky about as we make for Braithwaite Lodge.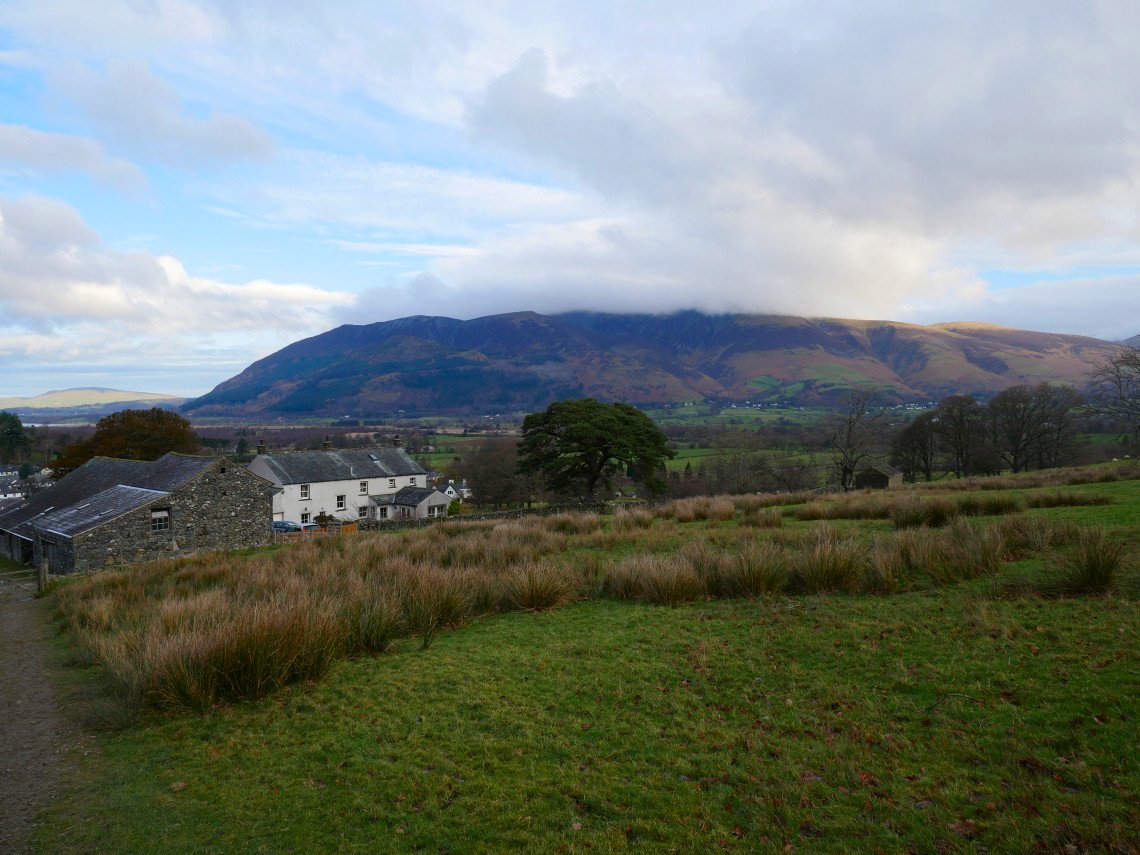 The cloud on the top of Skiddaw stayed put all day.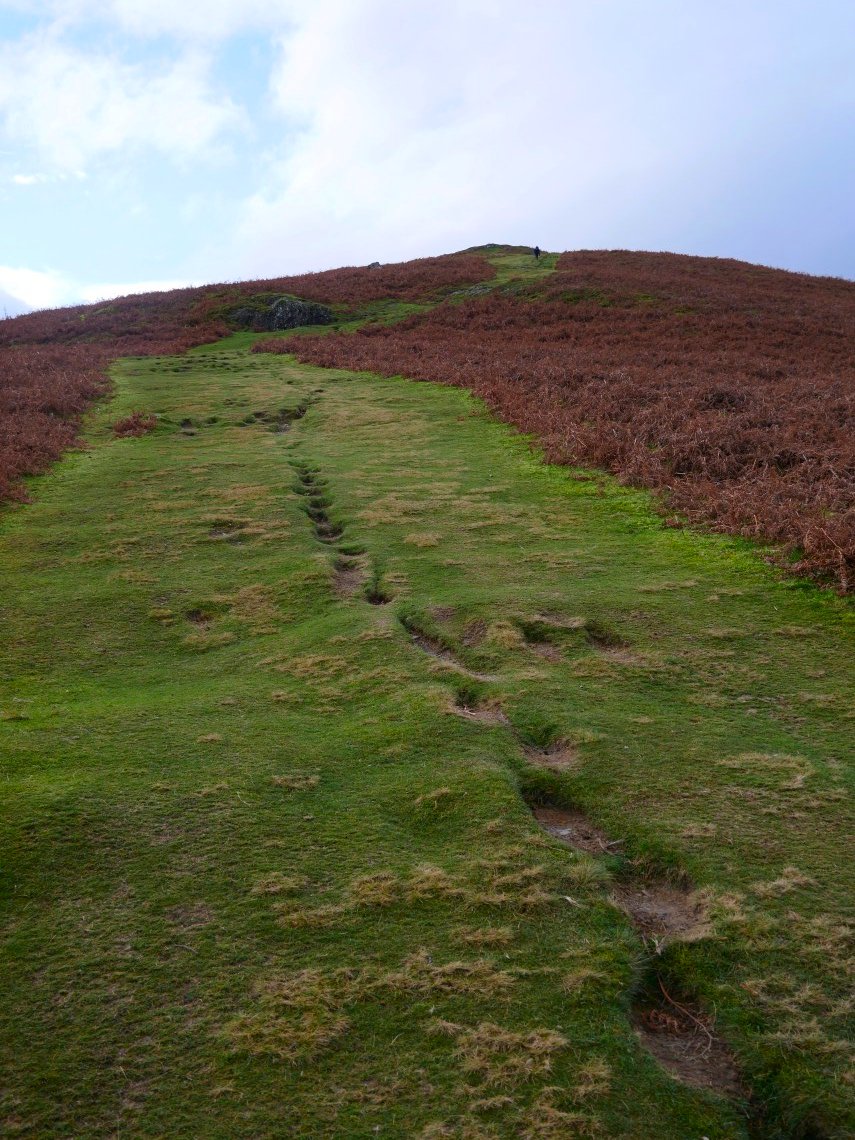 On to the steep pull up to Barrow.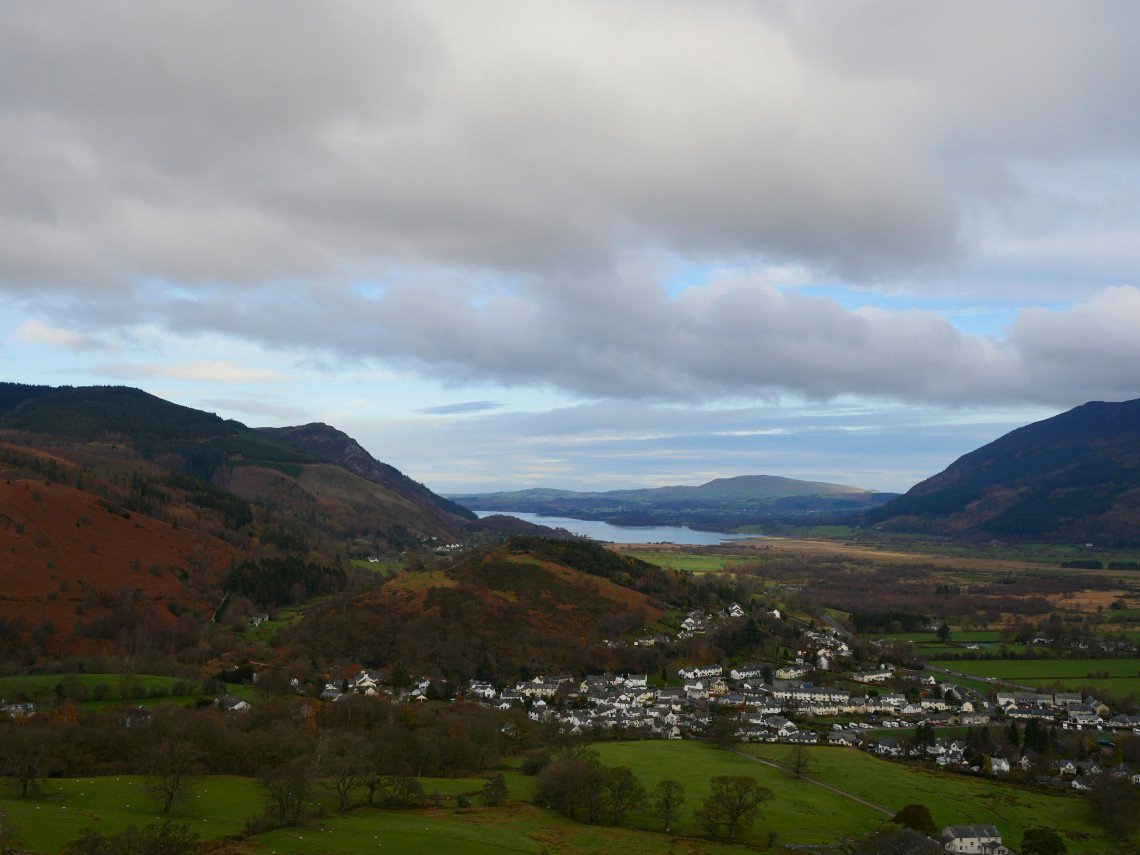 The view northwards over Braithwaite and then Bassenthwaite Lake to Binsey.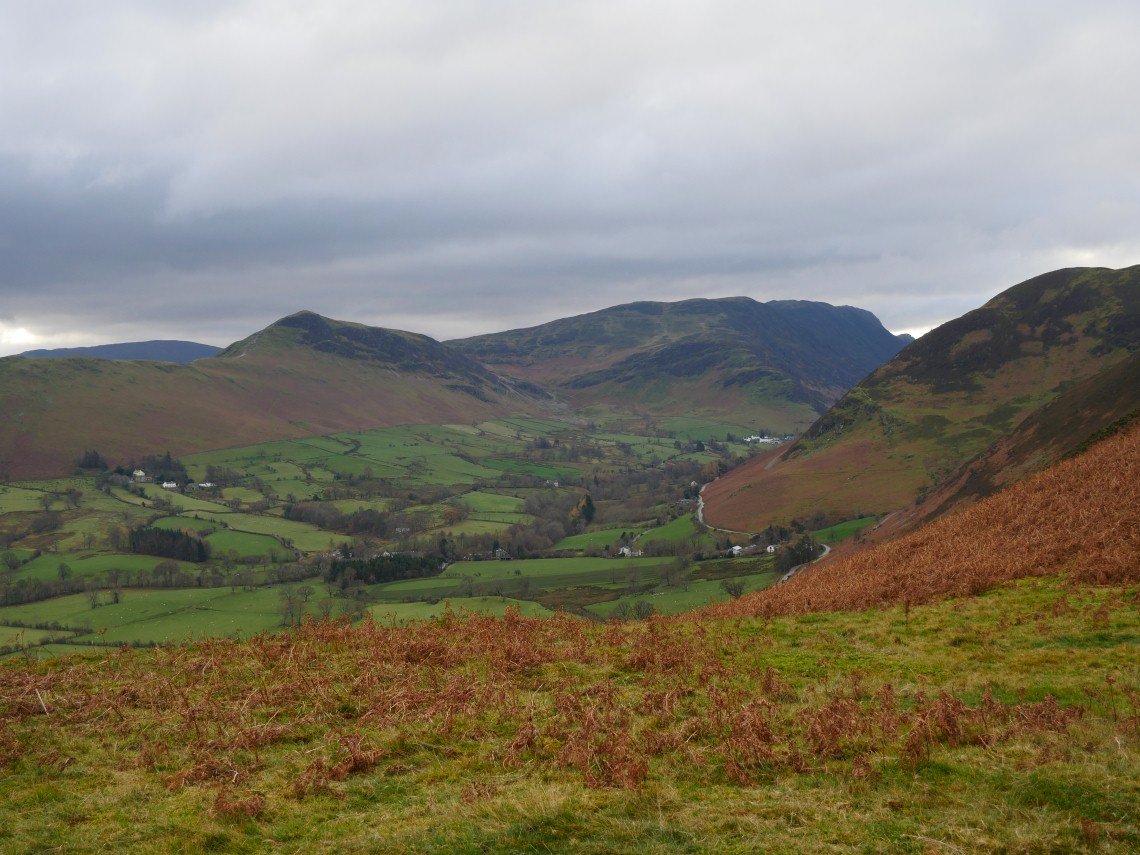 Looking over to Catbells, Maiden Moor and High Spy from the climb to Barrow.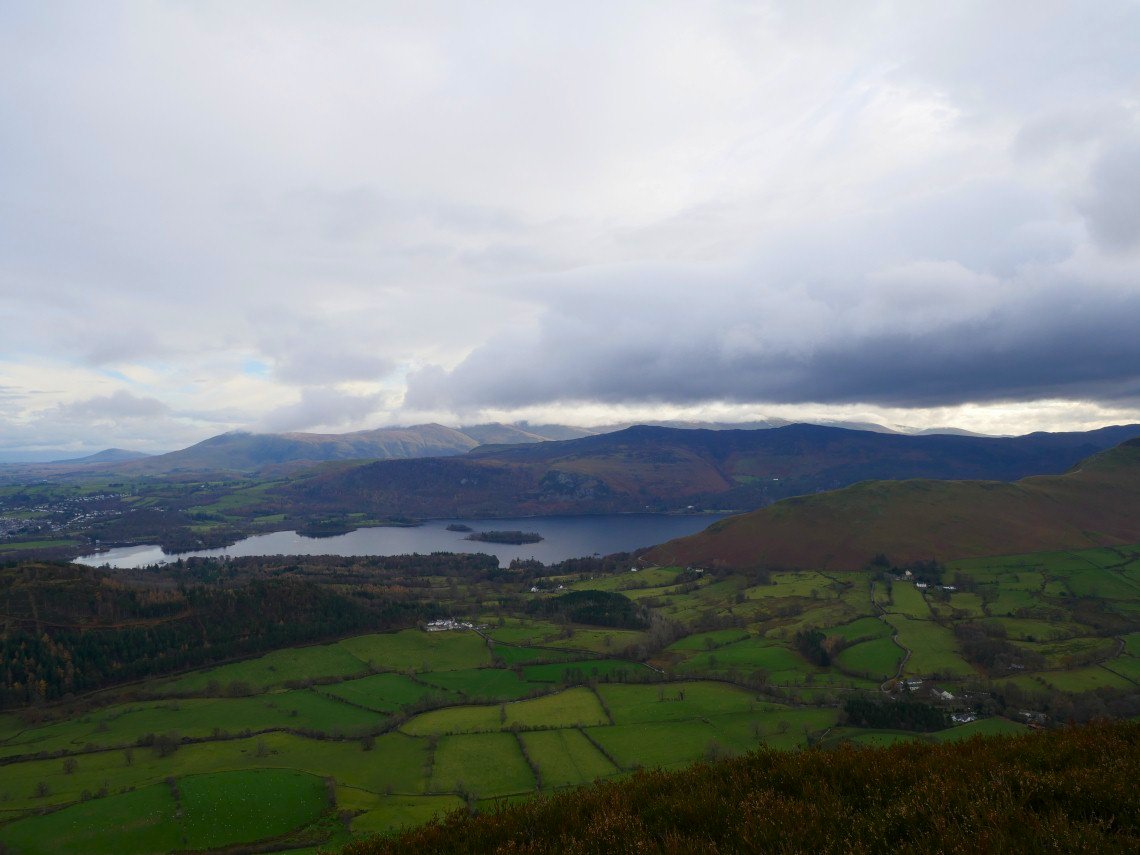 Derwentwater, the High Seat ridge then the Dodds and Helvellyn range from Barrow summit..
And from the same place a look to the fells to the west. Causey Pike on the left is our next climb but we have to descend to the clear track running through the centre of the picture. Along the ridge from Causey are Scar Crags then Sail and Crag Hill. The pointed fell in the sunshine is Outerside which we will climb on the way back.
.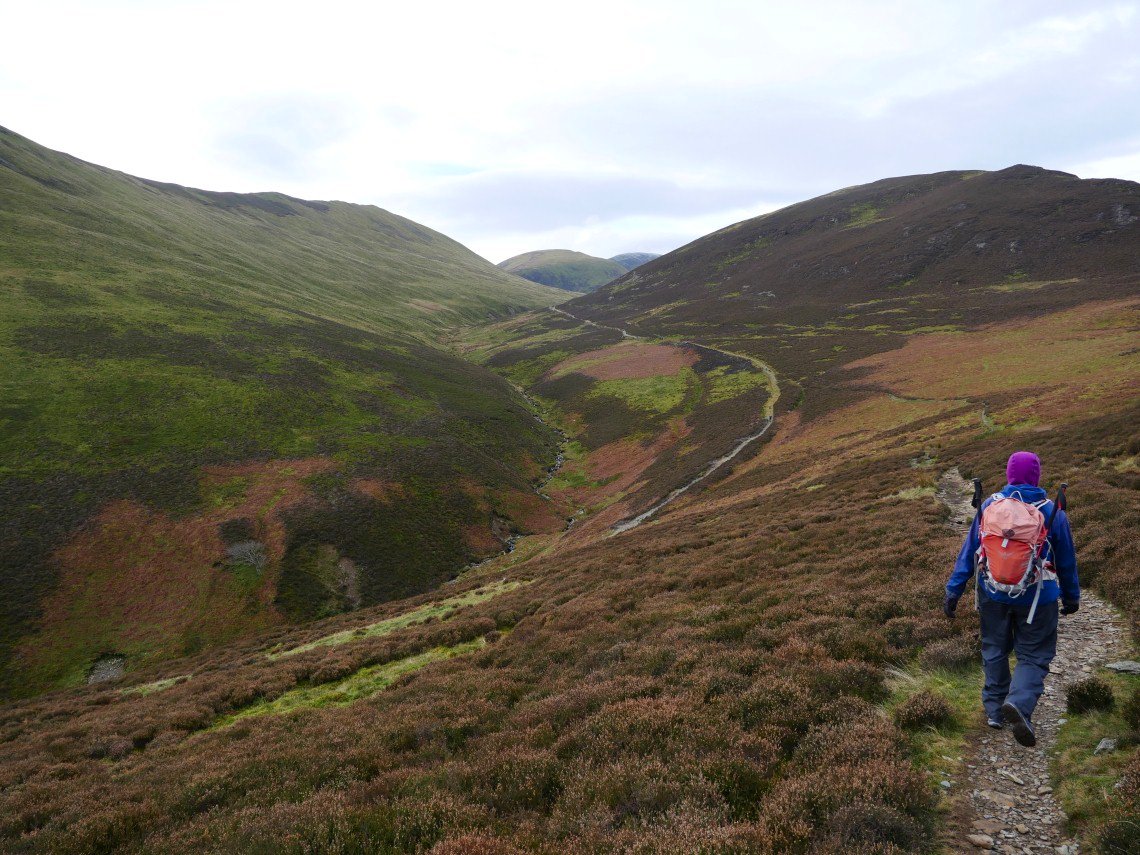 Descending to the Stoneycroft Gill track.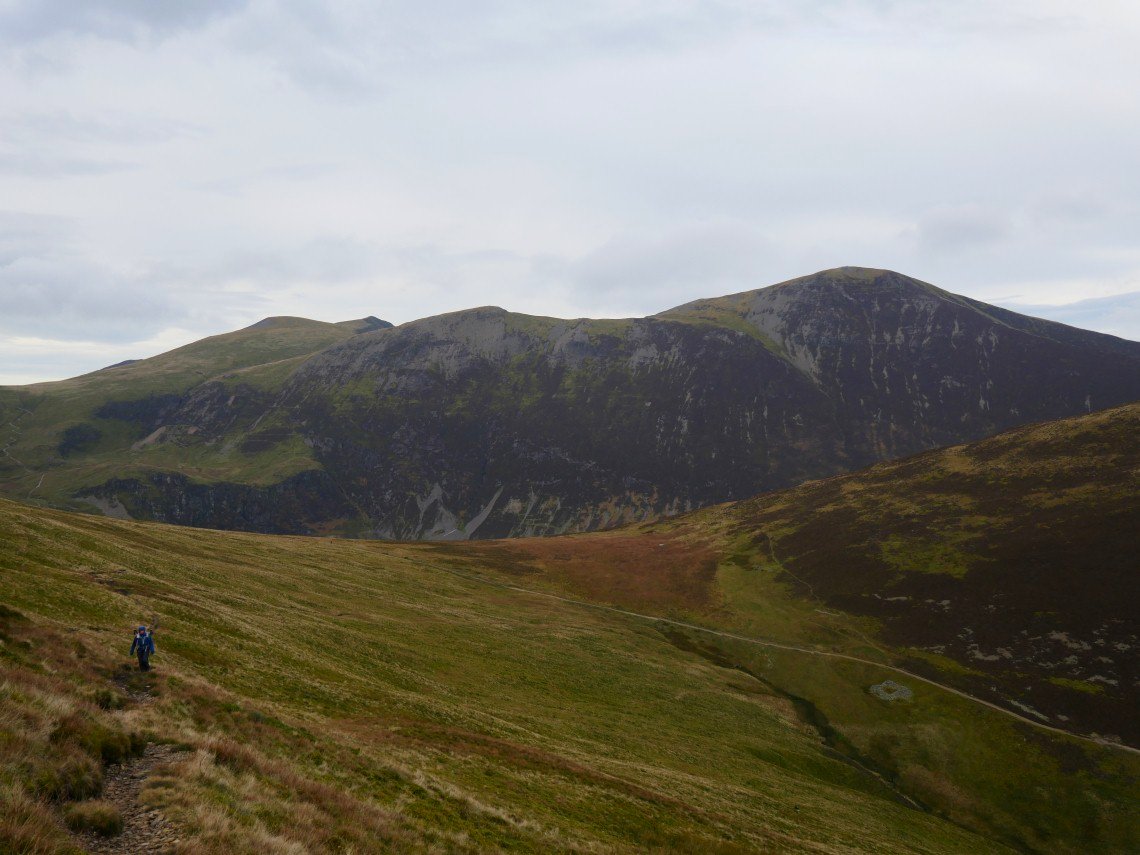 Just before the track reaches it's highest point we take the clear path which slants back to Causey Pike. Grisedale Pike across the valley.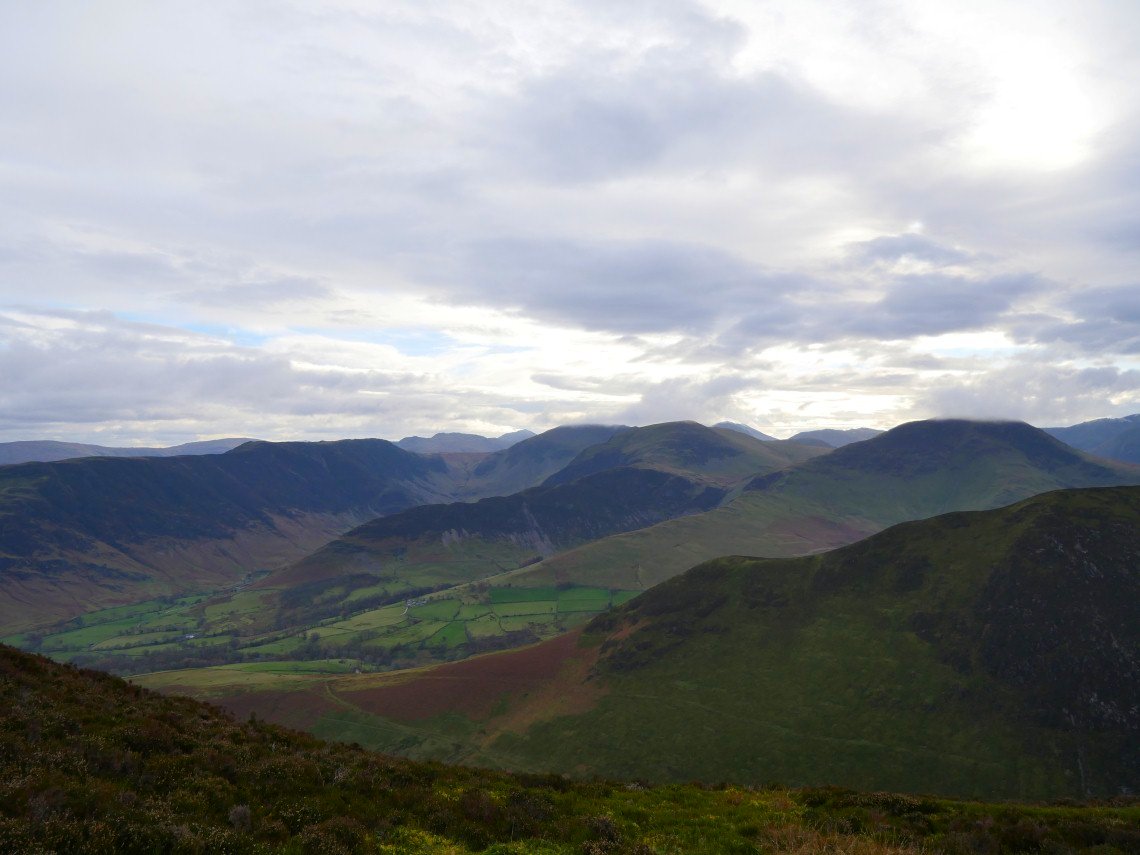 Great view of the high fells to the south from the ridge.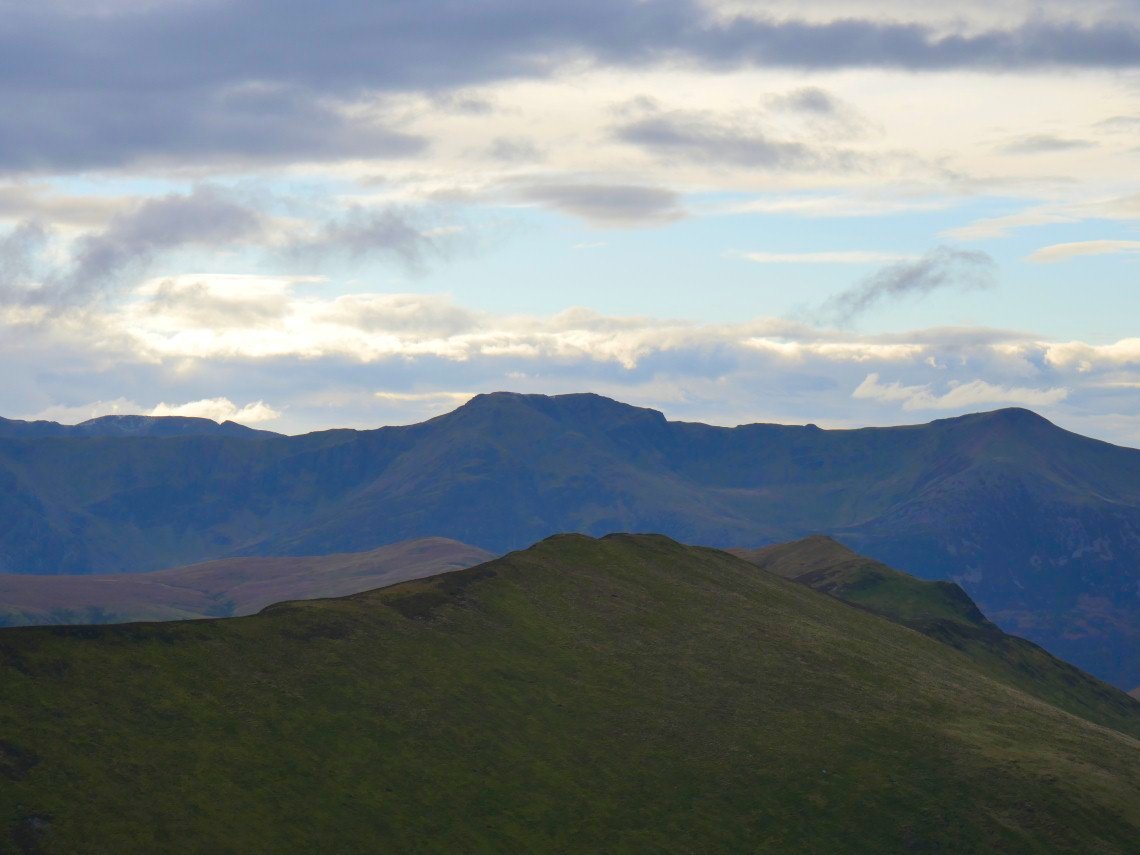 Looking over the Ard Crags/Knott Rigg ridge to Red Pike (B) on the right and then High Stile with Pillar just visible on the left.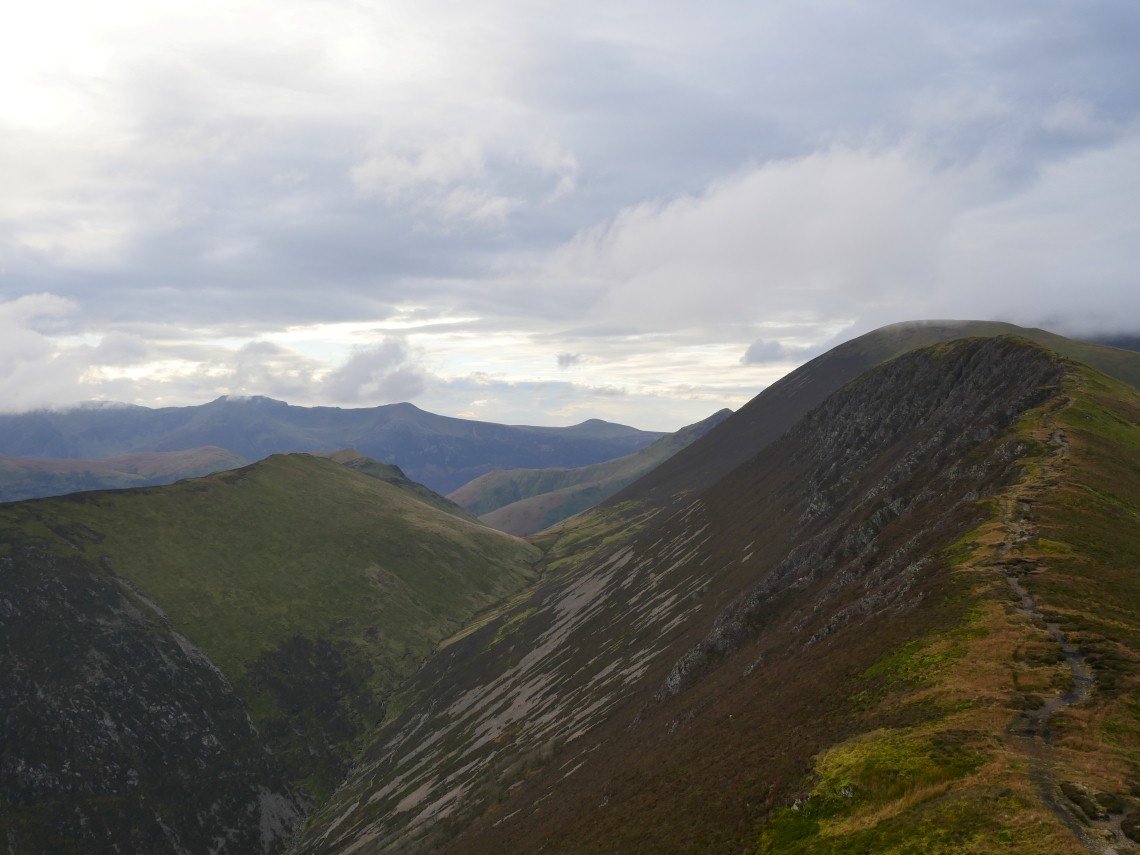 On the connecting ridge to Scar Crags now and looking down to the valley of Rigg Beck.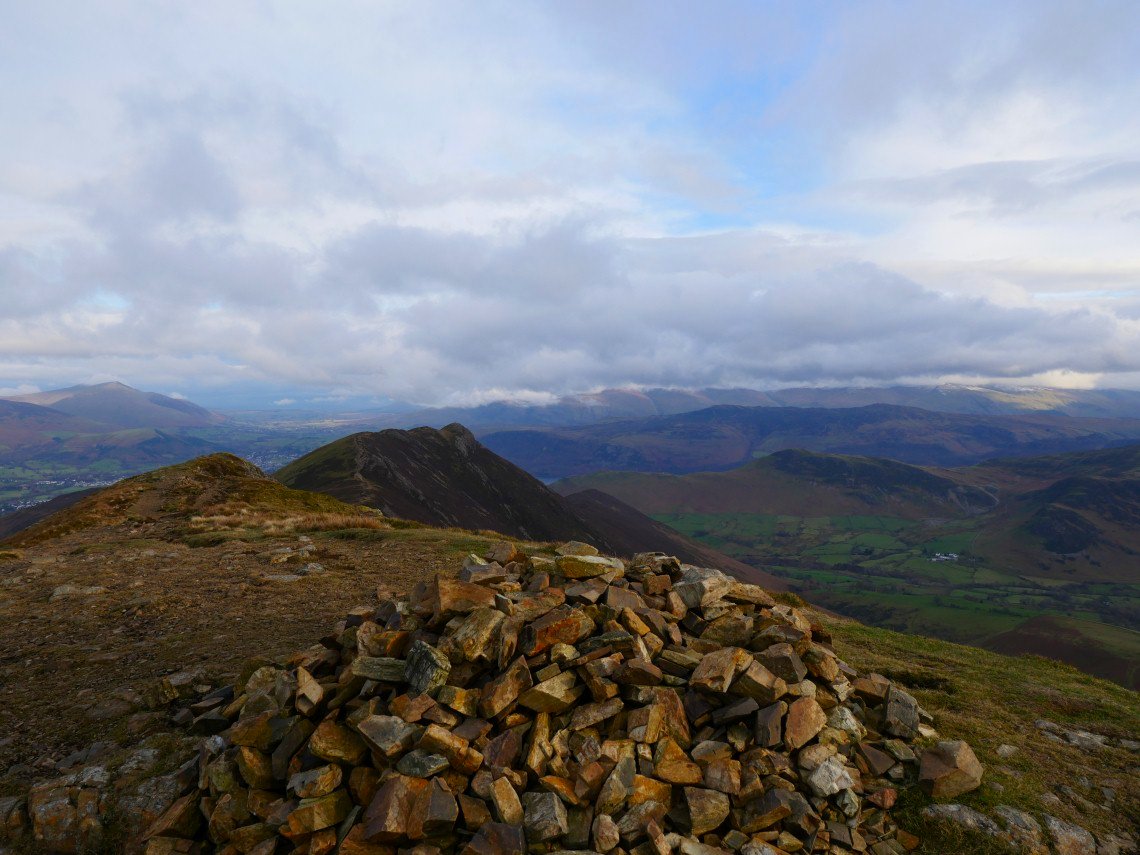 And looking back to Causey Pike from Scar Crags..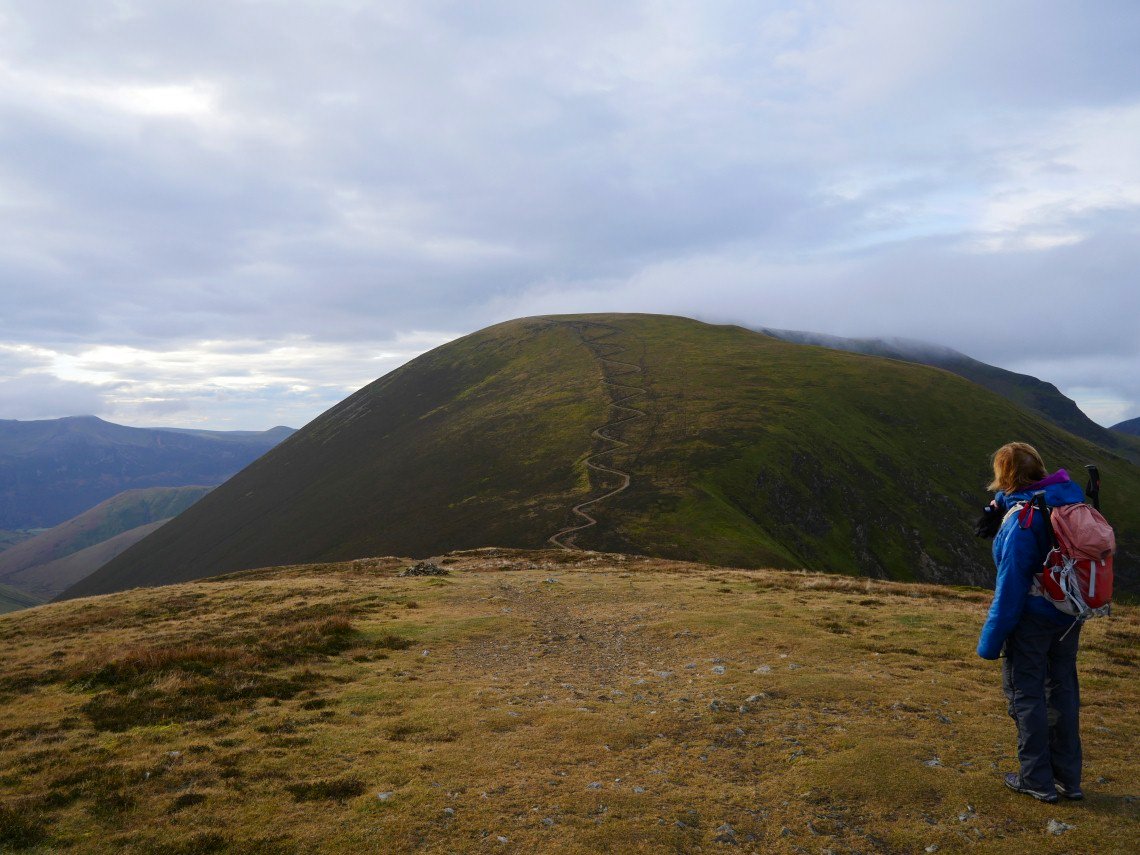 We both thought that although it's taken a few years the controversial path to Sail seems to at last to be blending in.
.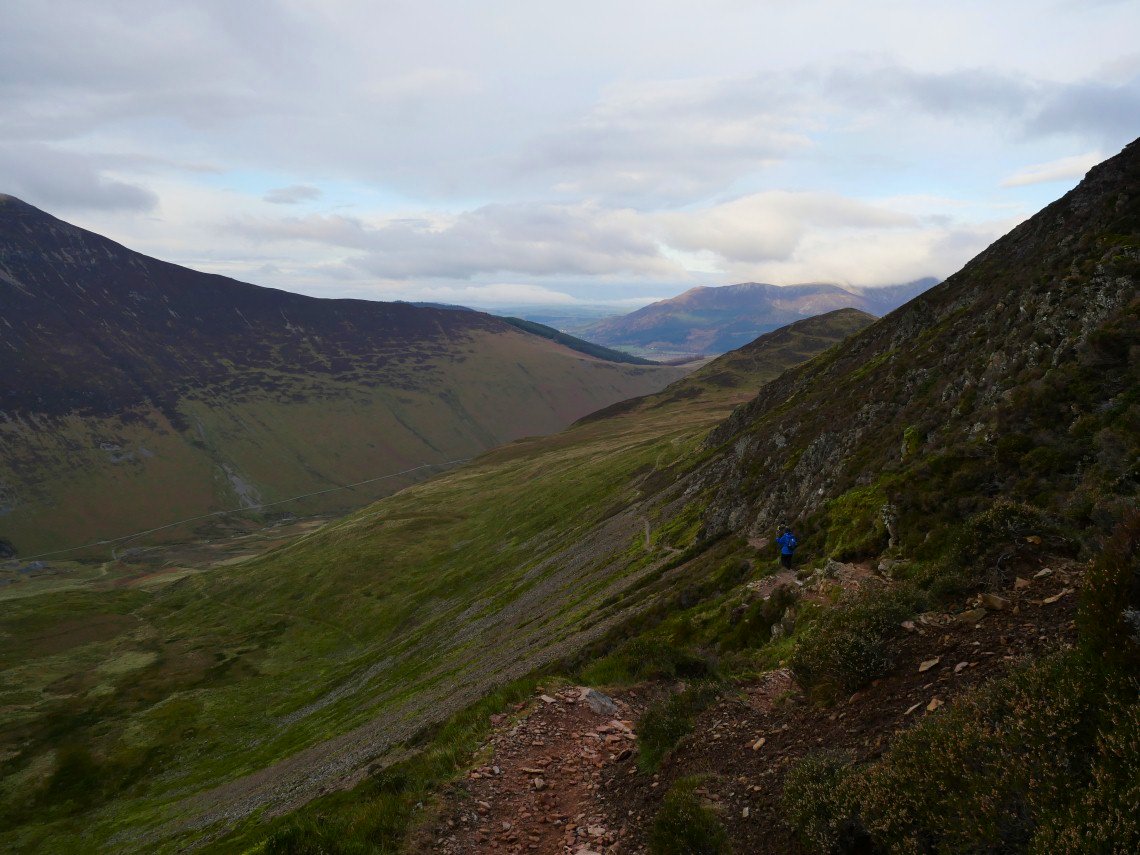 We don't take that path today though, We descend to the col then turn right and follow the quite narrow path back down to High Moss.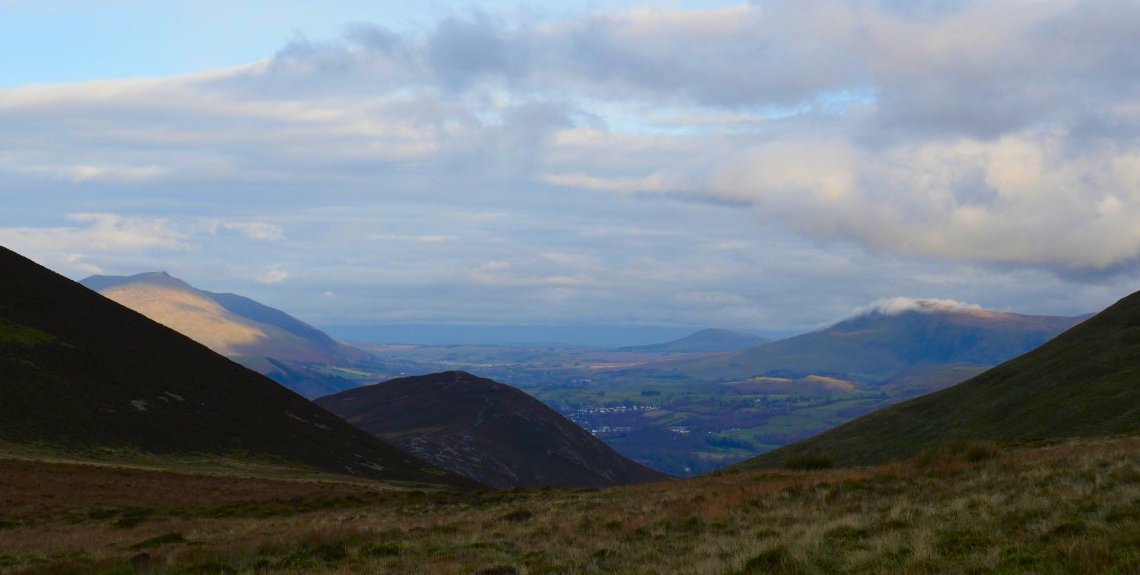 Cloud curling around Clough Head and sunshine on Blencathra..
And snow lingering on Helvellyn.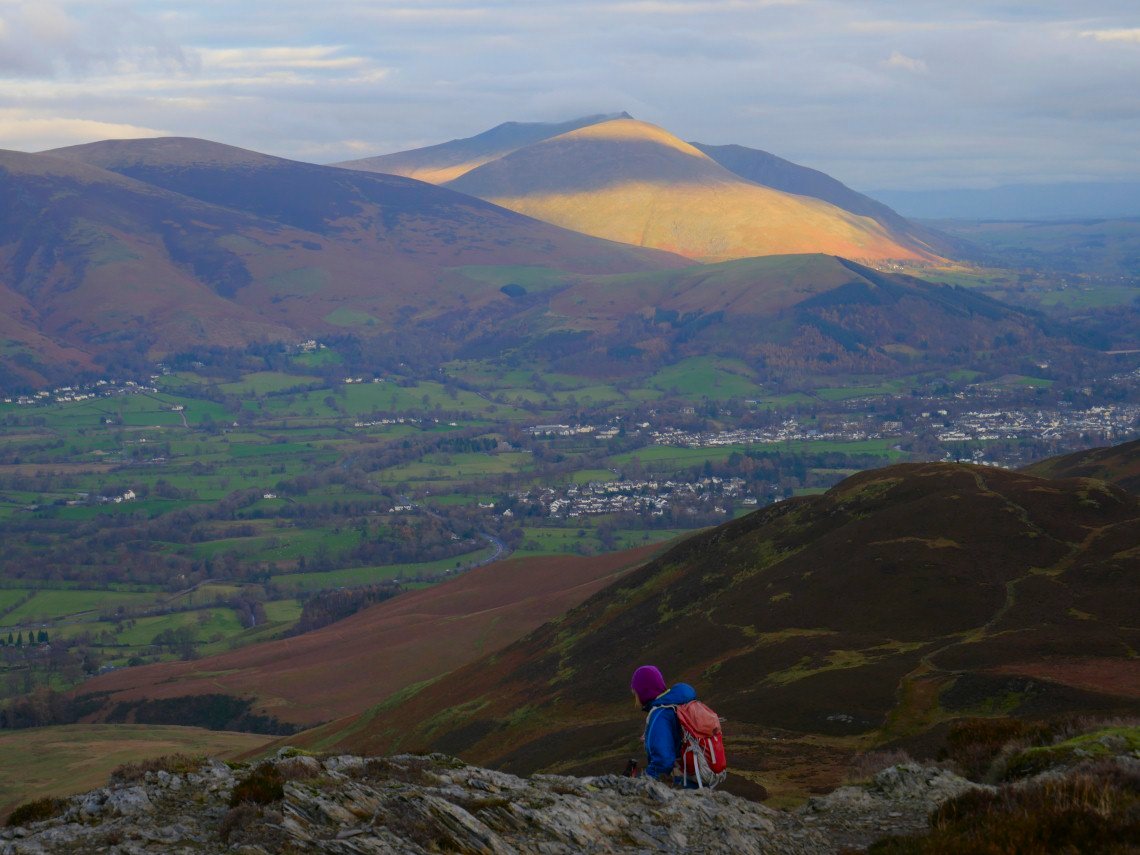 On to Outerside now and zooming in a little on Keswick, Latrigg and Blencathra.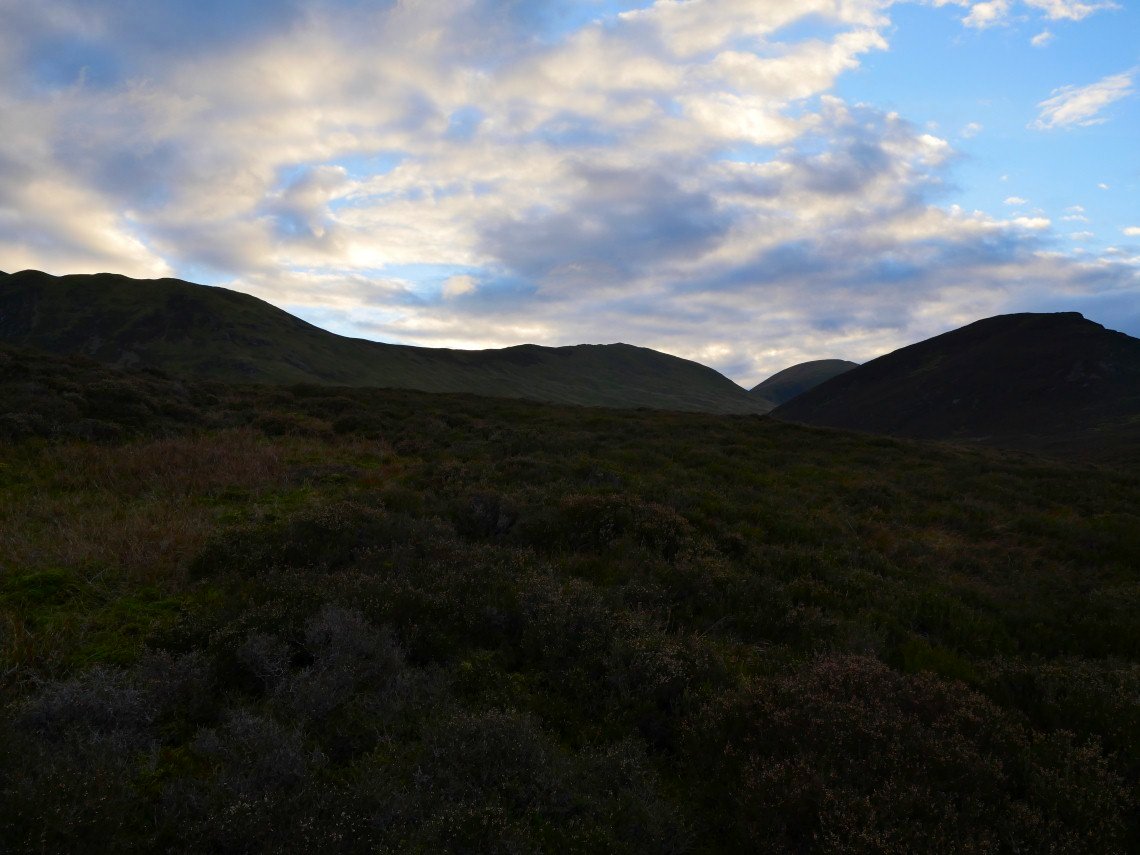 A look back from Low Moss.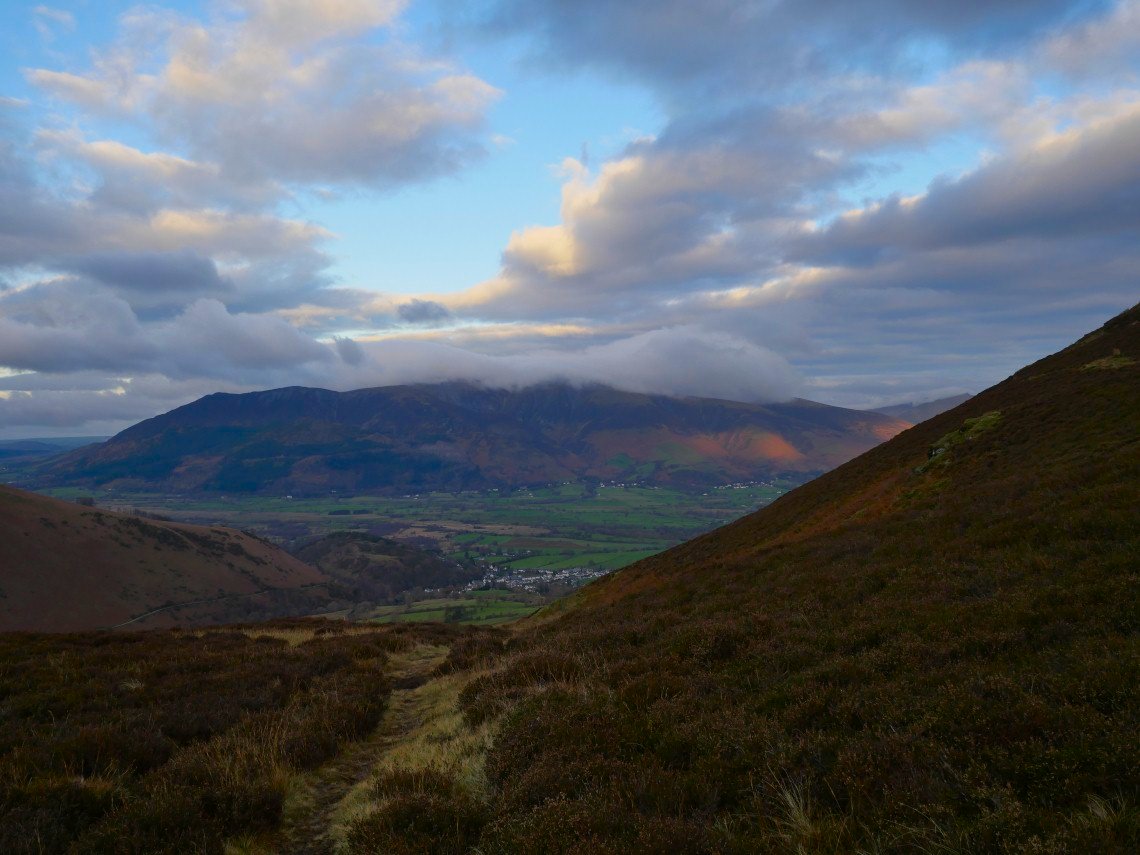 We have never taken the path to the north of Stile End so that's the way we returned. ( you can climb over or take a path to the south of Stile End if you wish )
.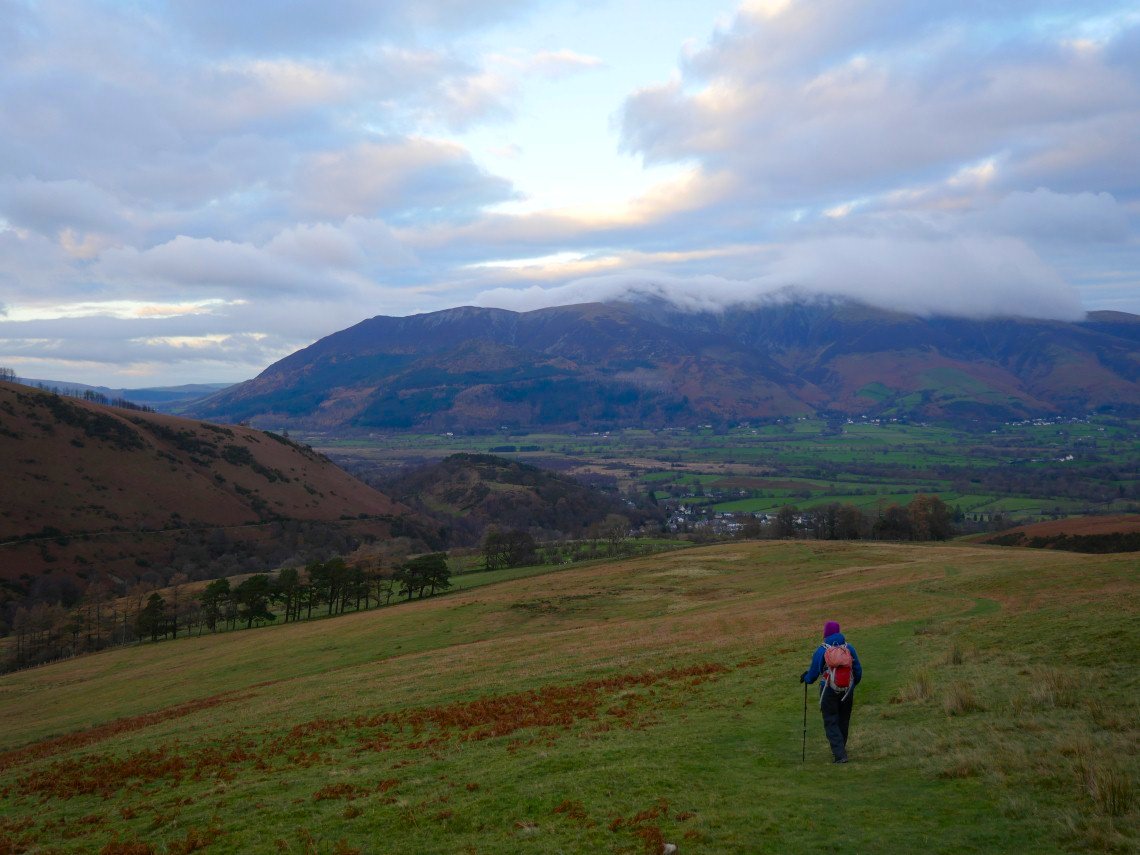 Descending to High Coledale. Skiddaw can't quite shake off the cloud today.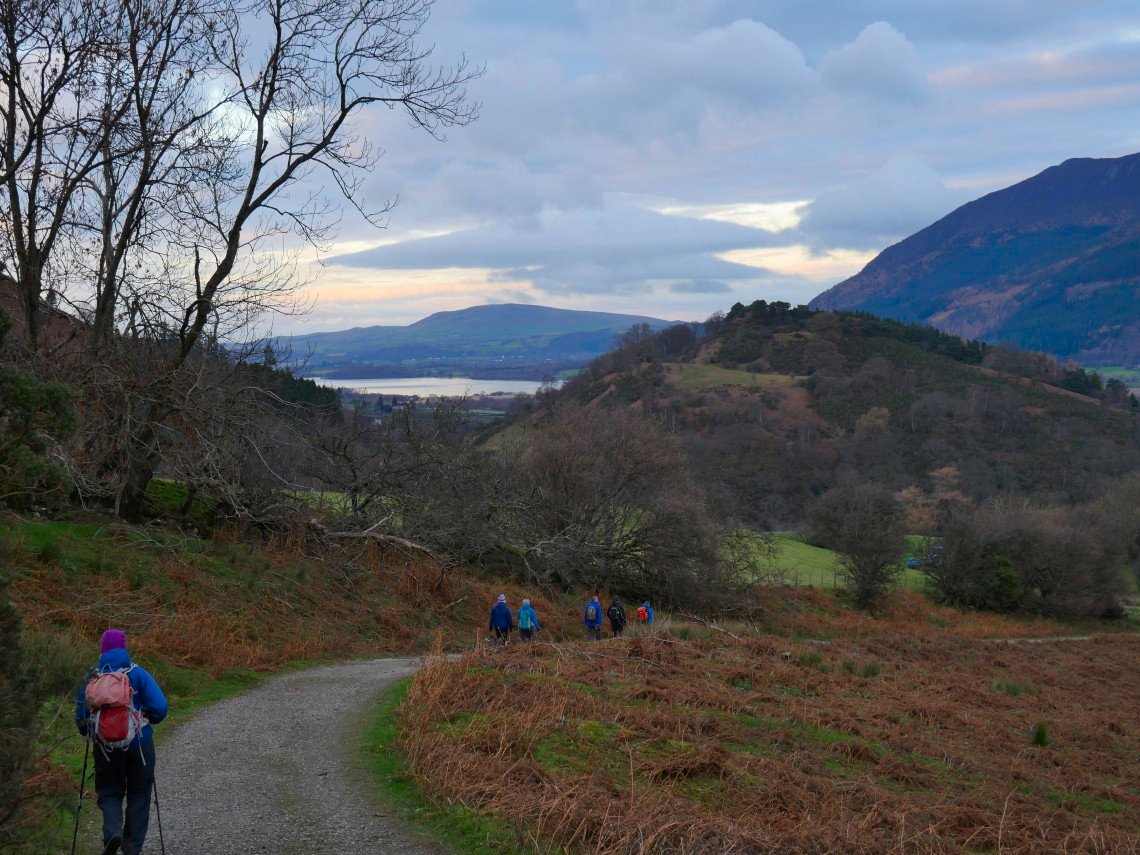 Binsey again over Bass Lake from just outside Braithwaite.