WWW.KARLSWALKS.CO.UK
PICTURES AND TRIP REPORTS FROM MY WALKS IN THE ENGLISH LAKE DISTRICT
---
Pooley Bridge to Howtown via the High Street ridge
27th August 2018
Route. Pooley Bridge - Roehead - The Cockpit - White Knott - Arthur's Pike - Bonscale Pike - Loadpot Hill - Wether Hill - Brownthwaite Crag - Steel Knotts - Birkies Knott - Howtown - Ullswater steamer to Pooley Bridge ( about 9.5 miles 2100ft ascent)
I think everyone knew we would pay for the superb weather earlier in the summer and August has been very disappointing weatherwise. We chose to walk on bank holiday Monday as Sunday was forecast to be ( and was ) a horrible wet day.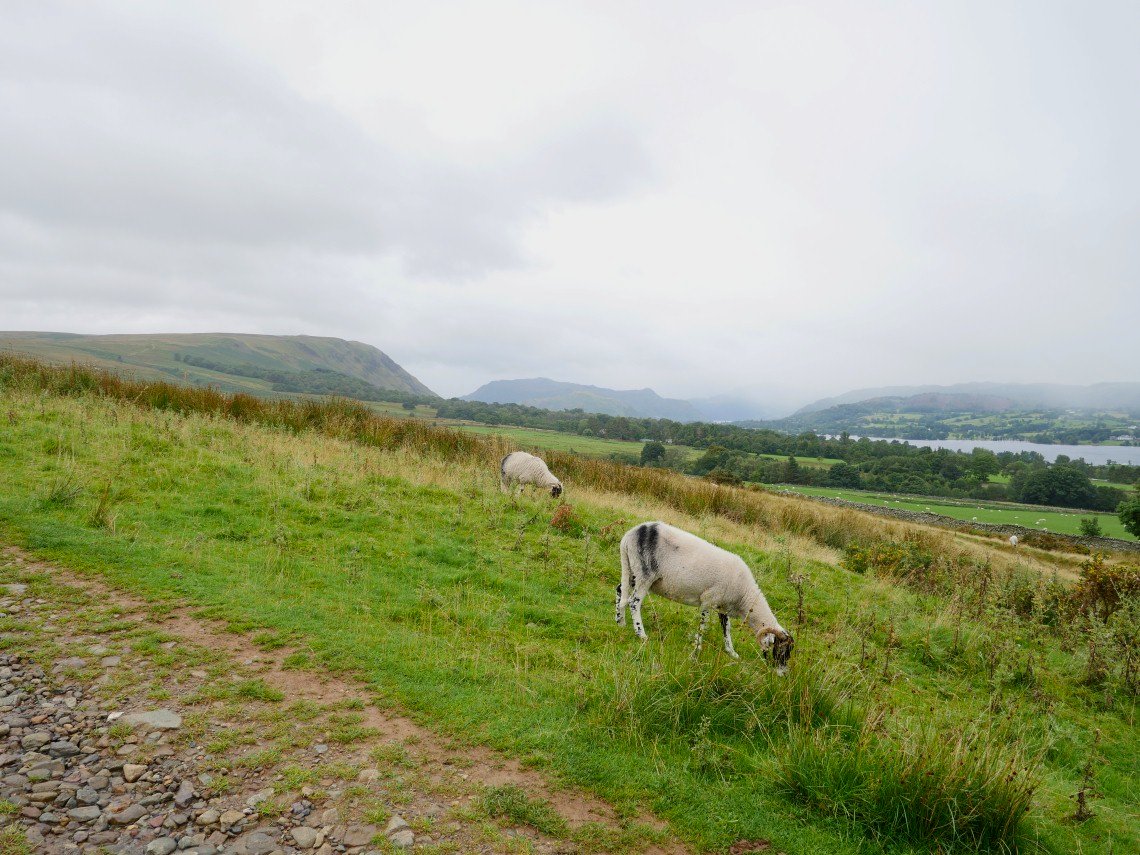 Setting of up the hill from Pooley Bridge. In the distance you can see one of several fronts of squally rain that came to us along Ullswater.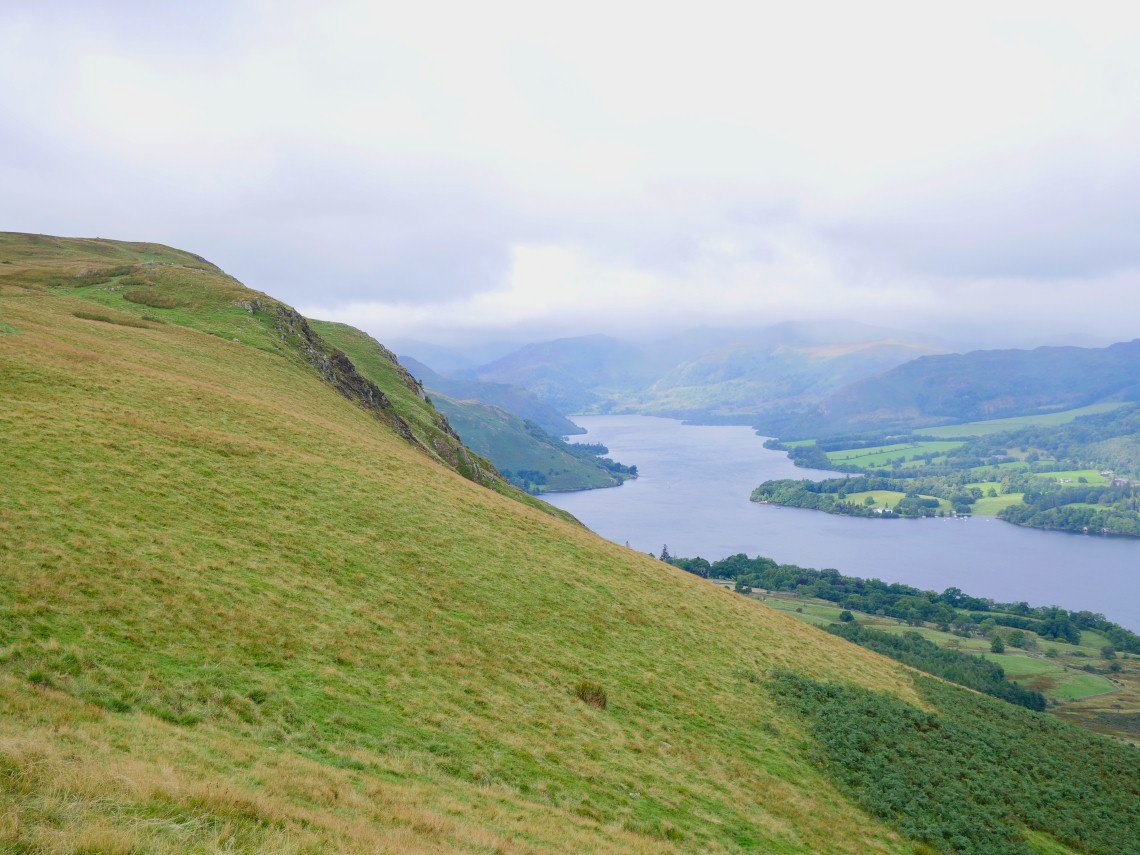 Between the rain ( and it was light and brief ) the day was quite bright. More of Ullswater is seen from the climb to White Knott.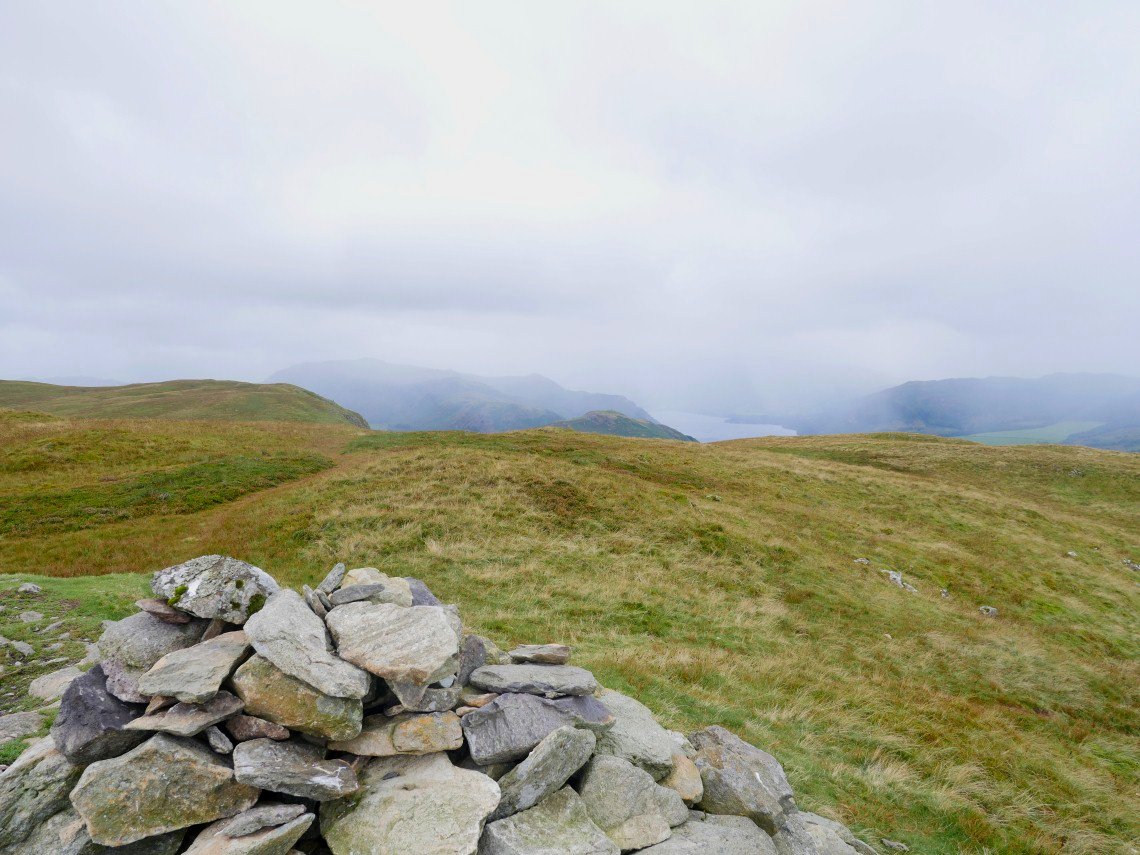 Here come another shower as we reach Arthur's Pike.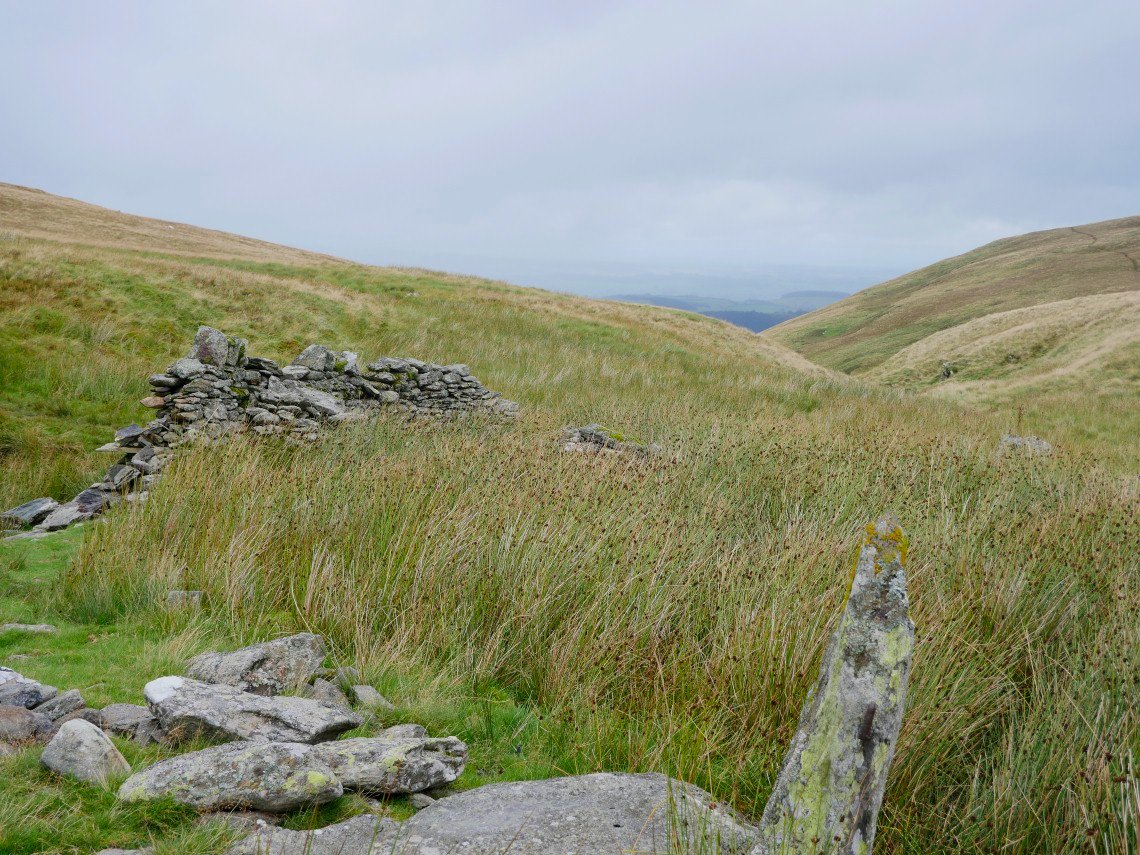 We took an early lunch in the sheepfold by Swarth Beck..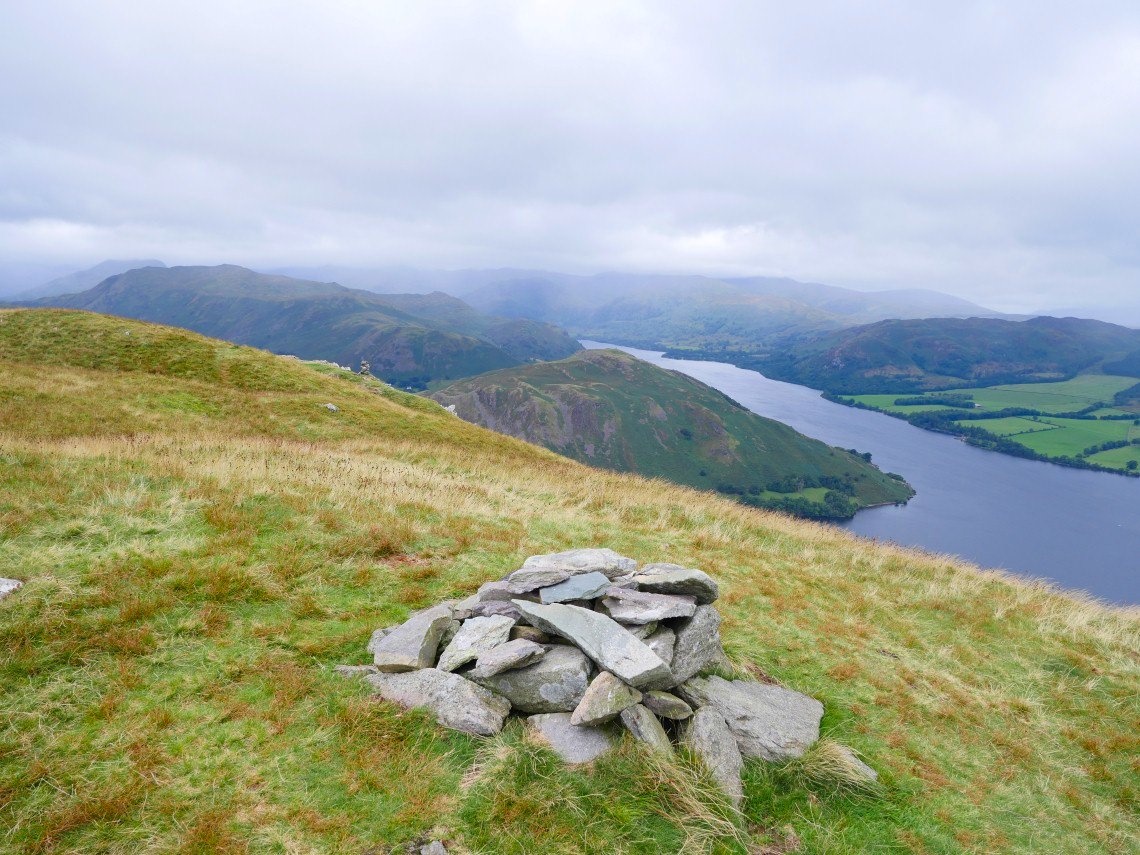 From the sheepfold it's a short climb to Bonscale Fell.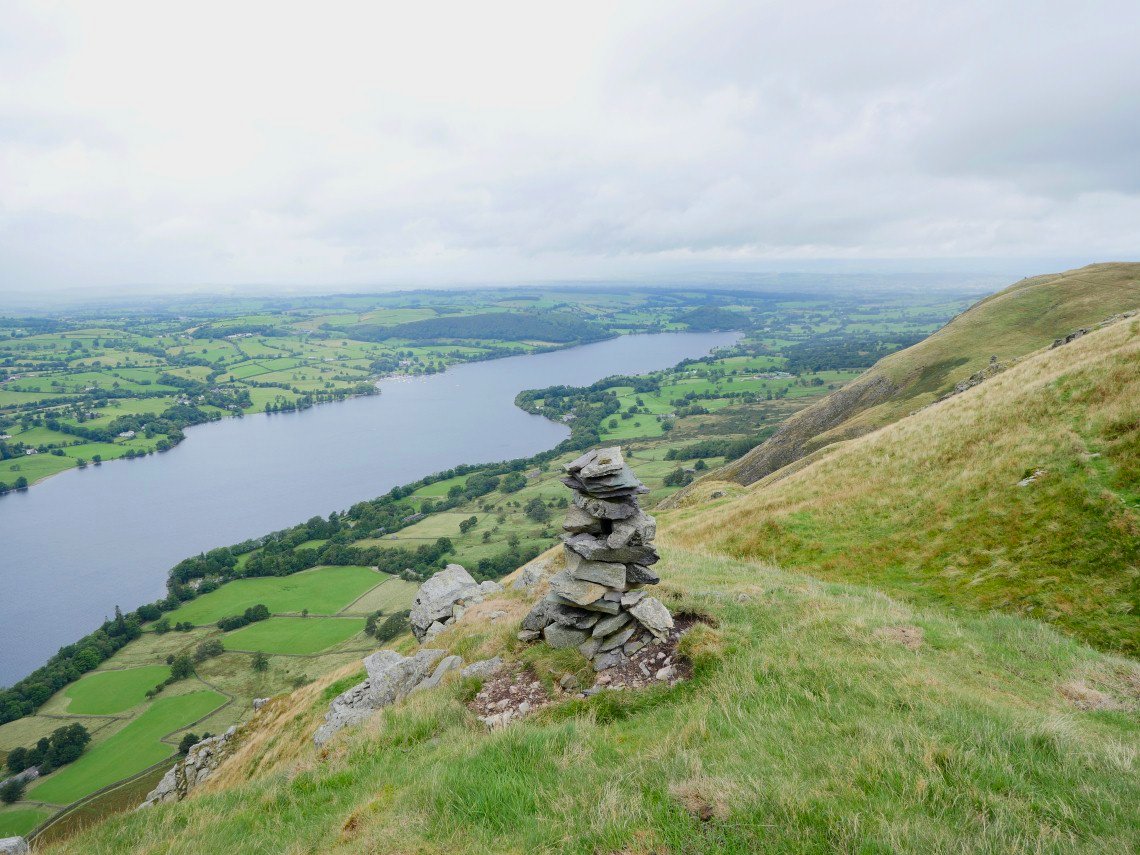 Looking back to Pooley Bridge from one of the cairns just below the summit.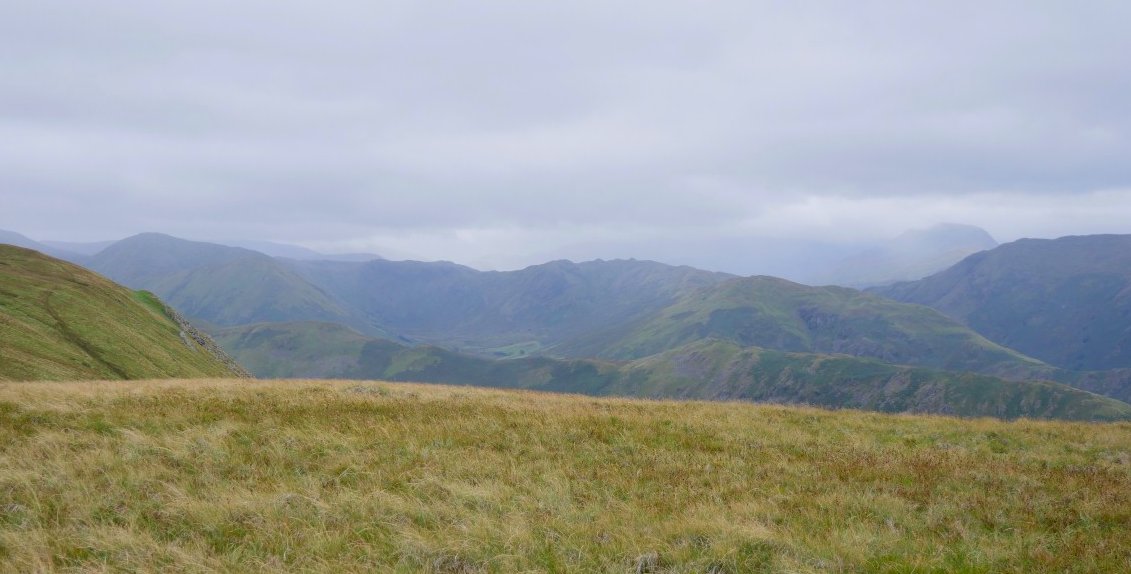 Not a great day for really long range views but the fells around Hartsop were quite well seen.
.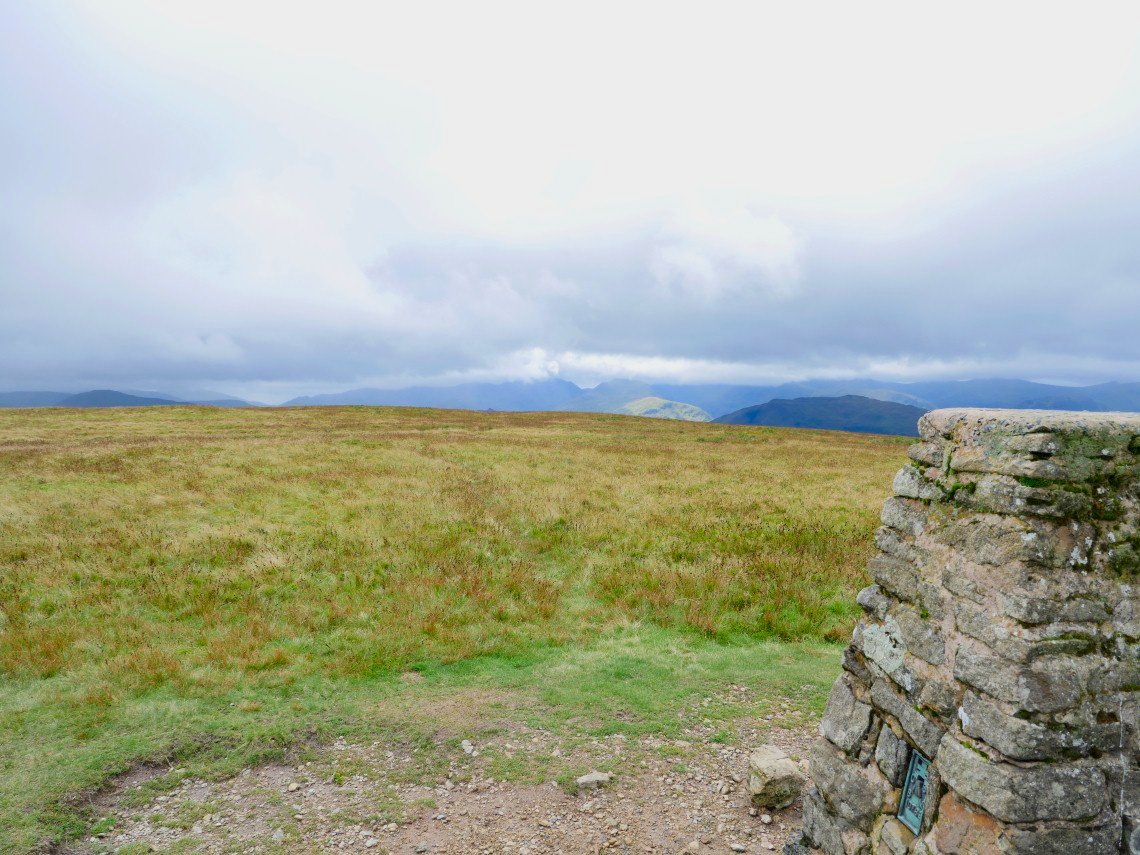 On to Loadpot Hill now, looking over St.Sunday Crag and Fairfield either side of the dip of Deepdale Hause.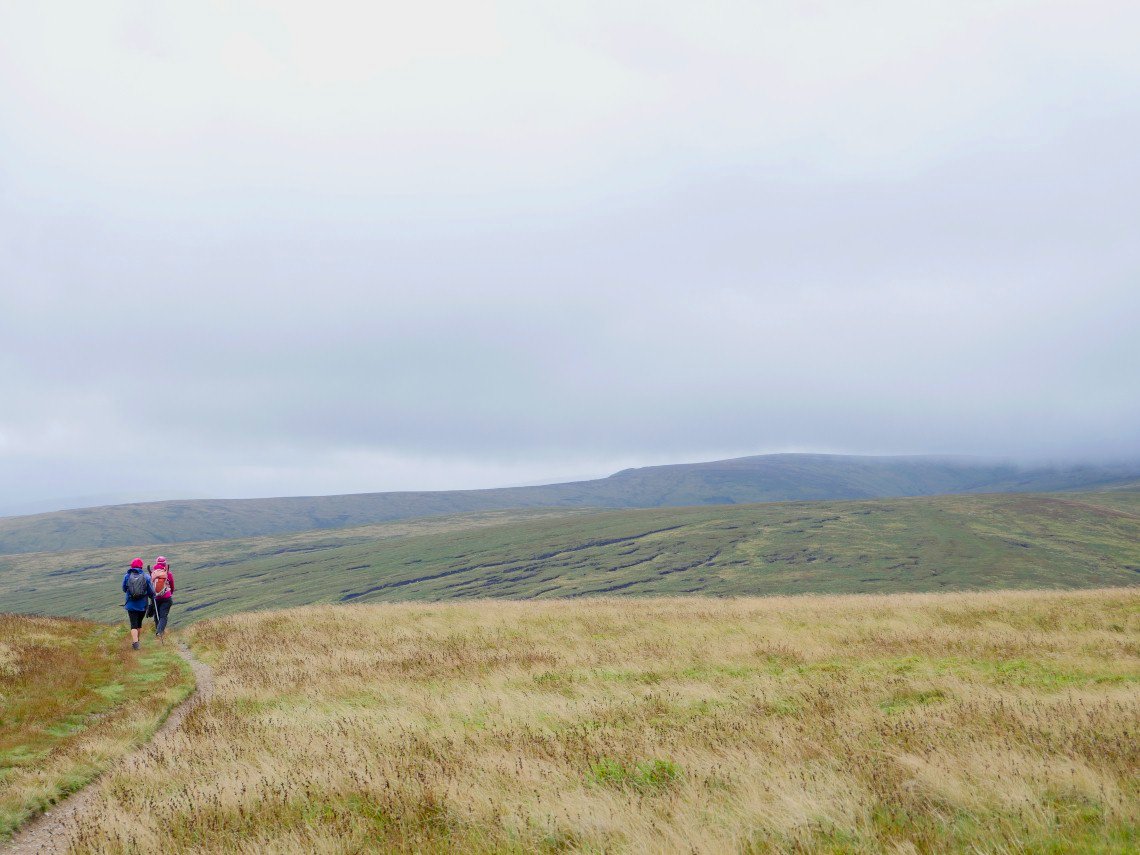 Heading for Wether Hill on the high level open moorland.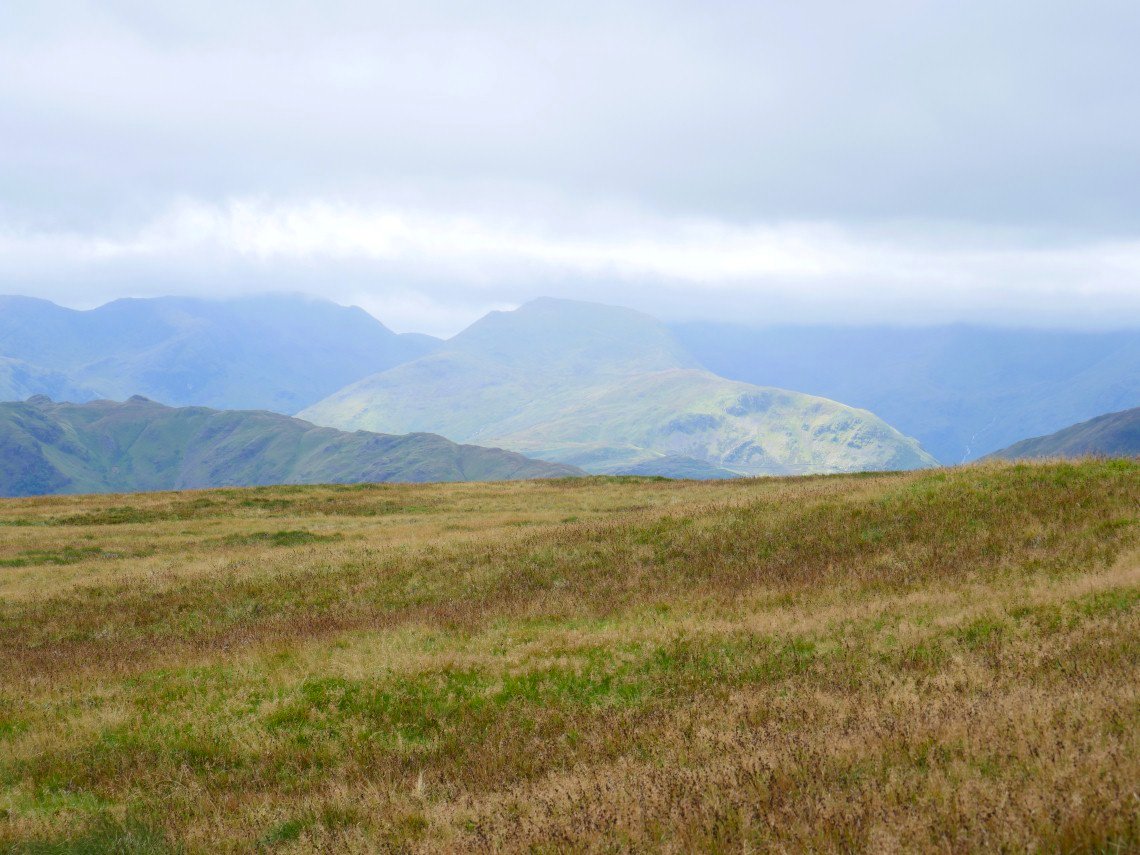 Zooming in a bit on St Sunday and Fairfield. Arnison Crag and Birks are getting a few minutes of sunshine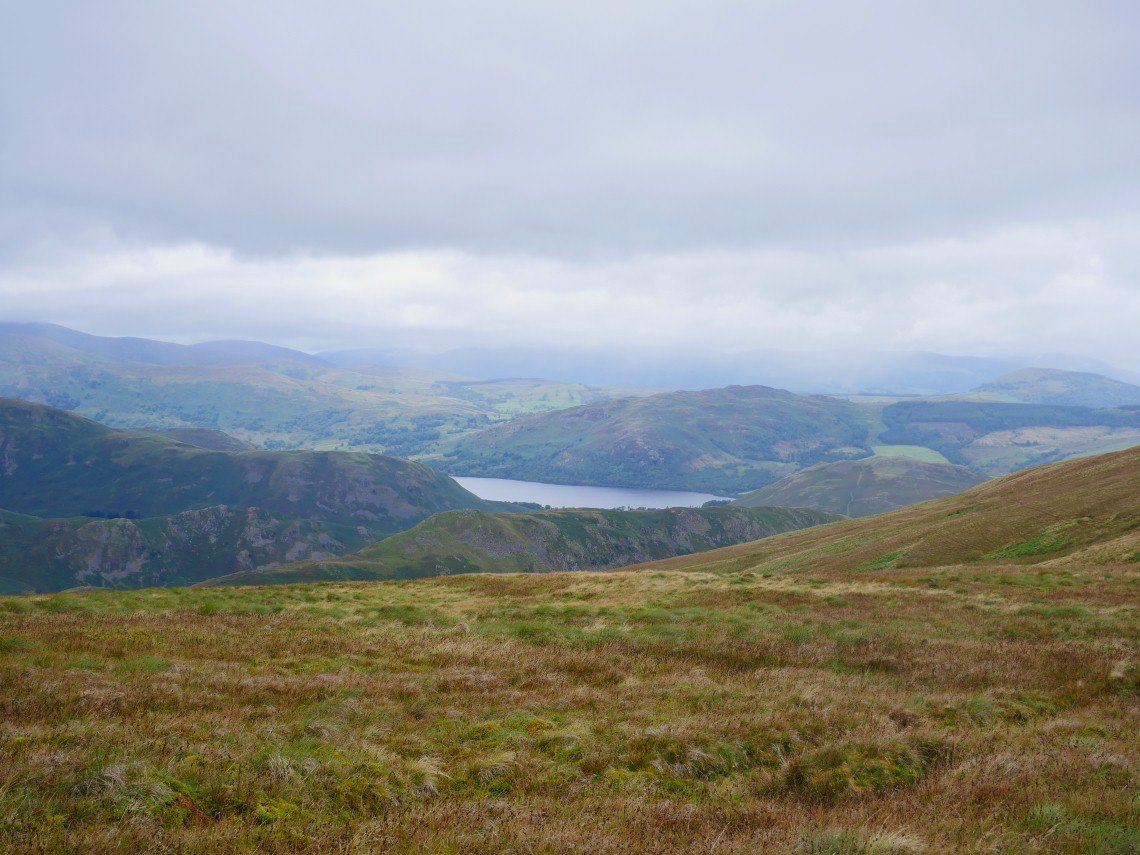 Looking down over Steel Knotts to Ullswater with Gowbarrow Fell above.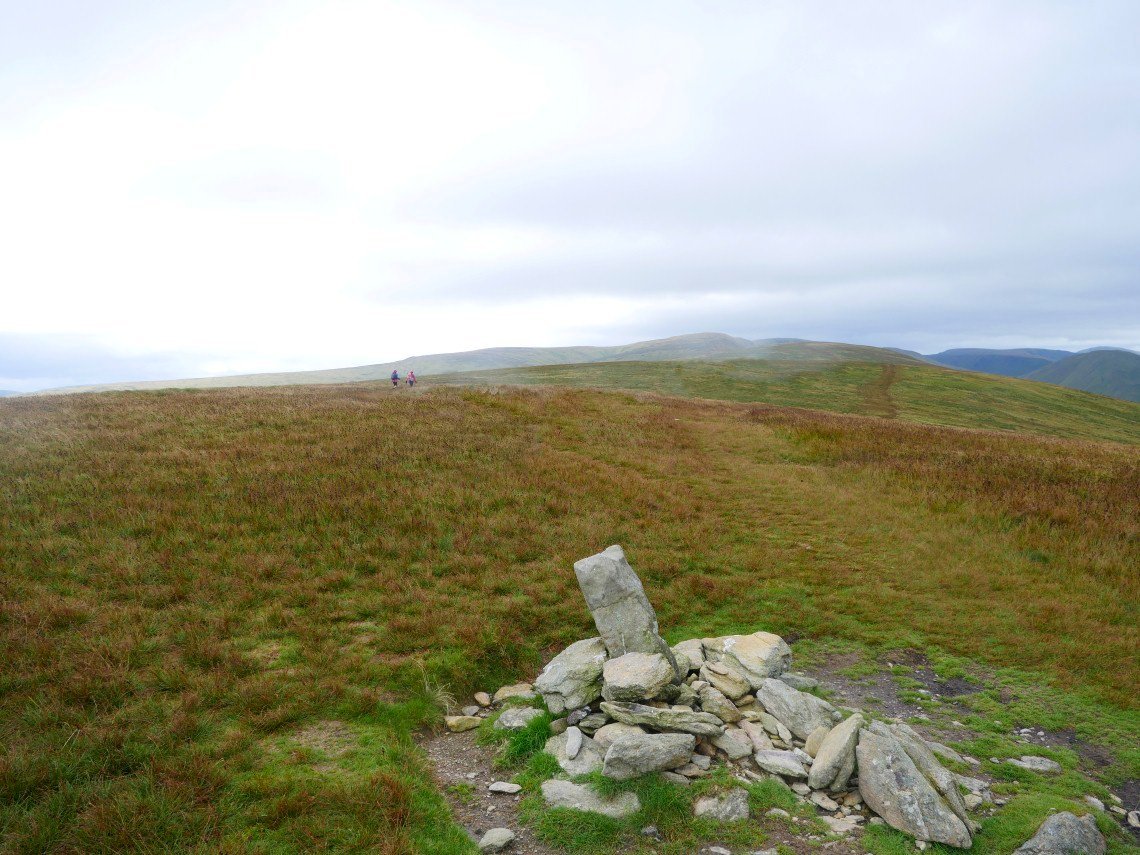 Cairn on Wether Hill. The highest point is a few yards to the left but the stone that used to mark it have gone, more than likely have been added to this cairn.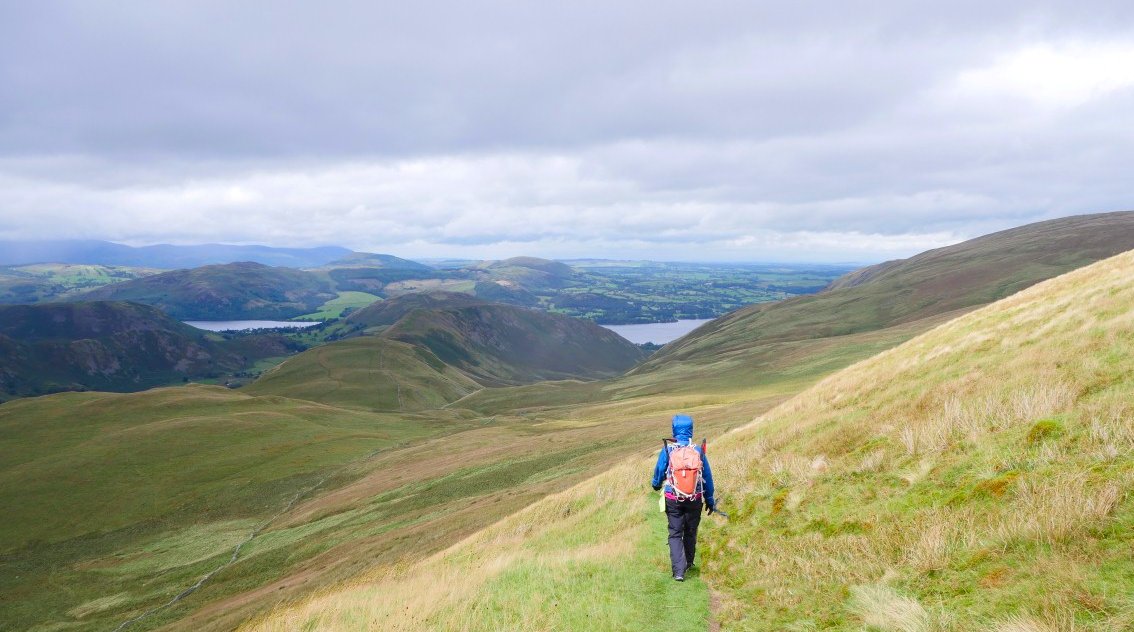 We leave the ridge now following the wall Steel Knotts ahead.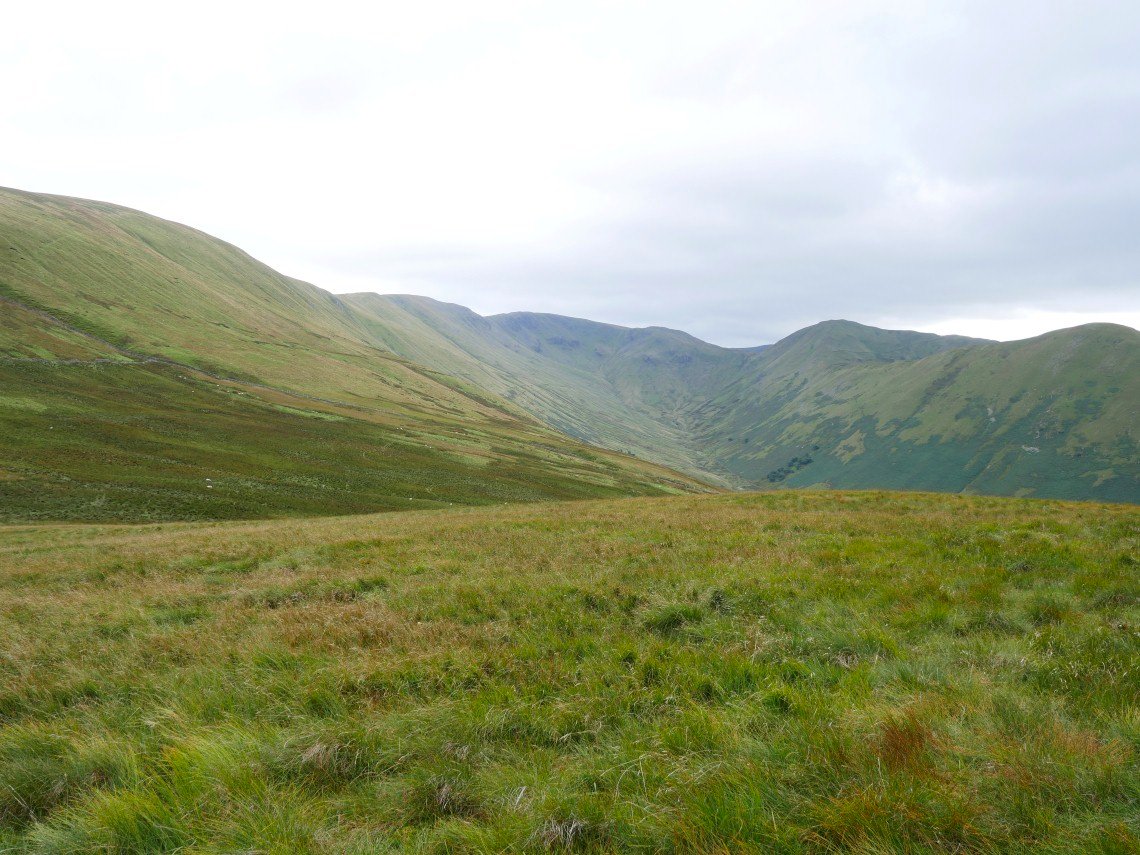 I thought it worth the slight detour to climb the flanks of Gowk hill for the great view of Rampsgill Head With The Nab and Rest Dodd on the right.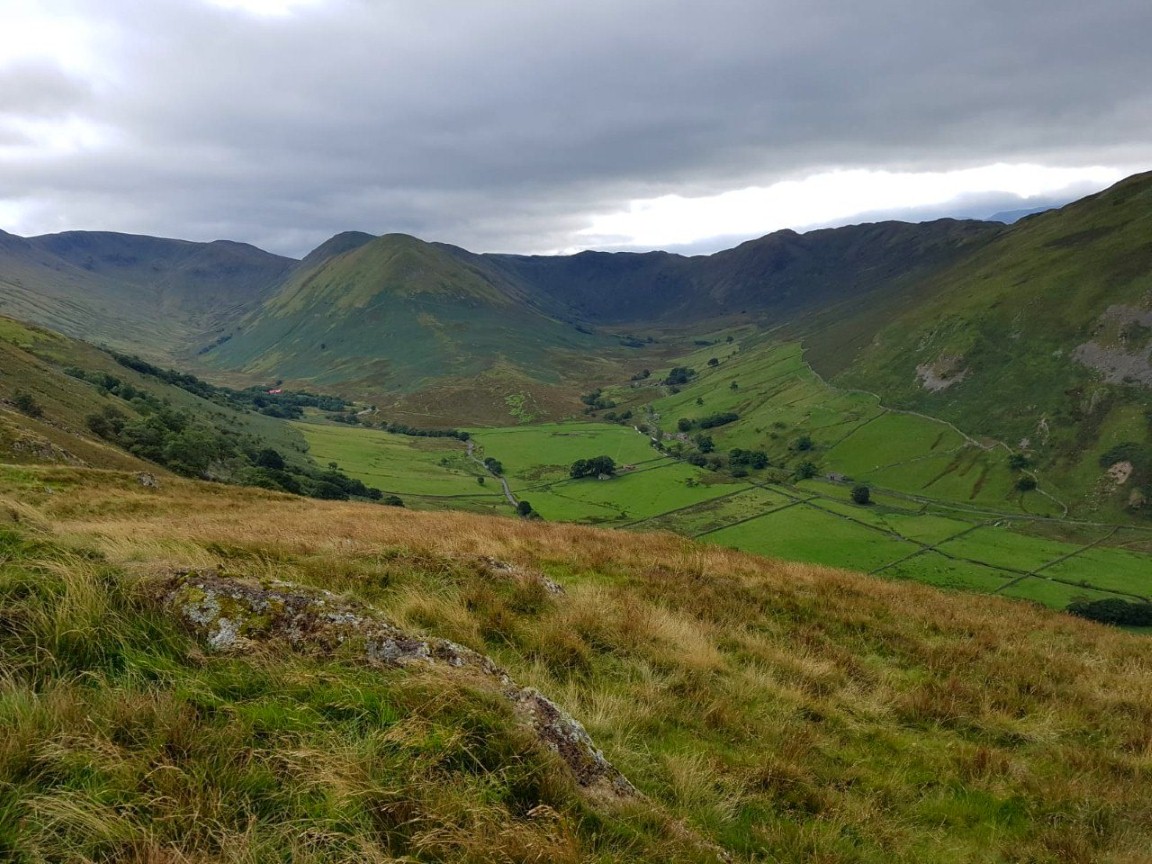 And further round to the west you have Martindale Common and Bannerdale.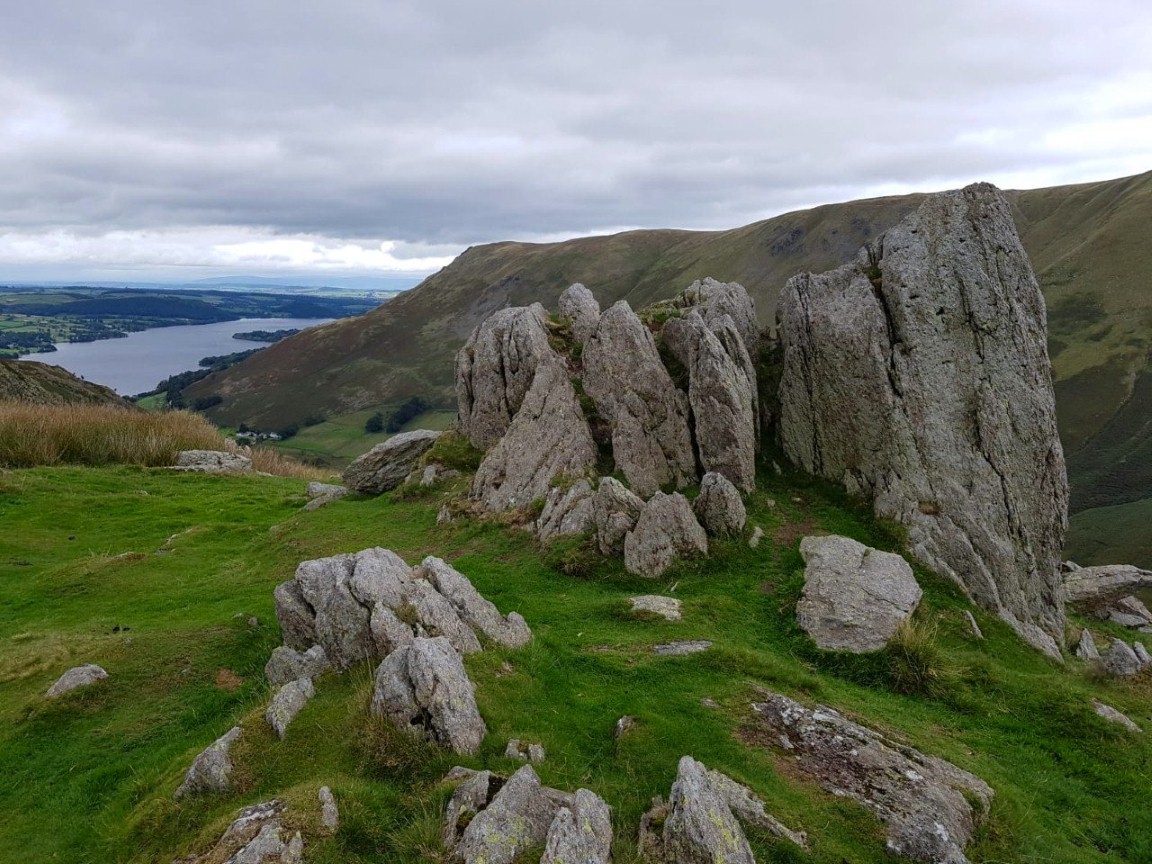 Pikeawassa, the summit rocks of Steel Knotts.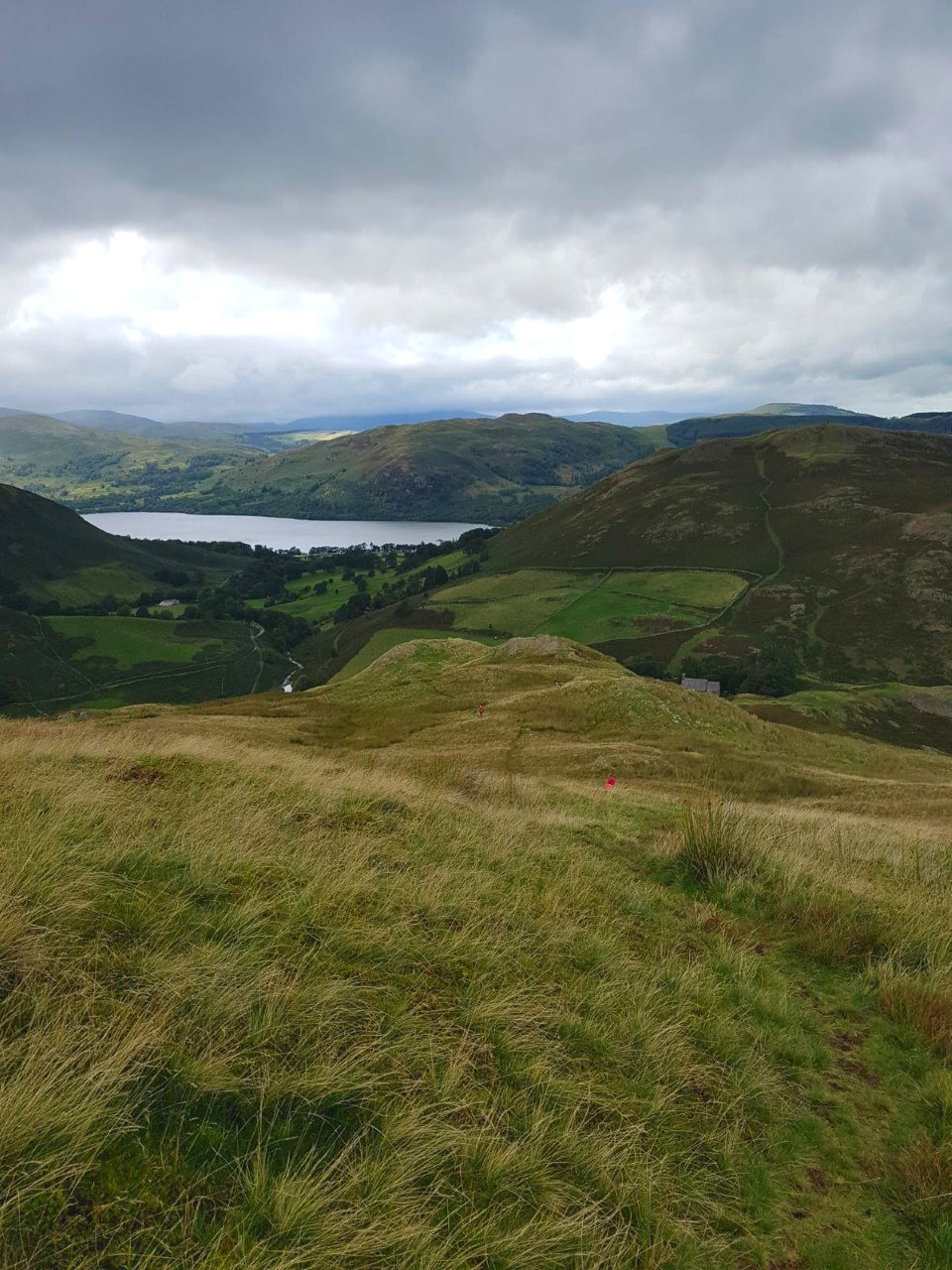 On the descent to Birkie Knott and then to Howtown with a bit of a sprint to catch the steamer.