WWW.KARLSWALKS.CO.UK
PICTURES AND TRIP REPORTS FROM MY WALKS IN THE ENGLISH LAKE DISTRICT
---
From Hartsop-Above -How to Caiston Glen
15th July 2018
Route. Cow Bridge - Low Wood - Hartsop-Above-How - Hart Crag - Dove Crag - Bakestones Moss - Scandale Tarn - Scandale Pass - Caiston Glen - Hartsop Hall - Cow bridge( about 8.5 miles 2600ft ascent )
Conditions more like the norm this week, warm in the valley but a cold wind on the tops. I even had to pull on my fleece for the first time since May!.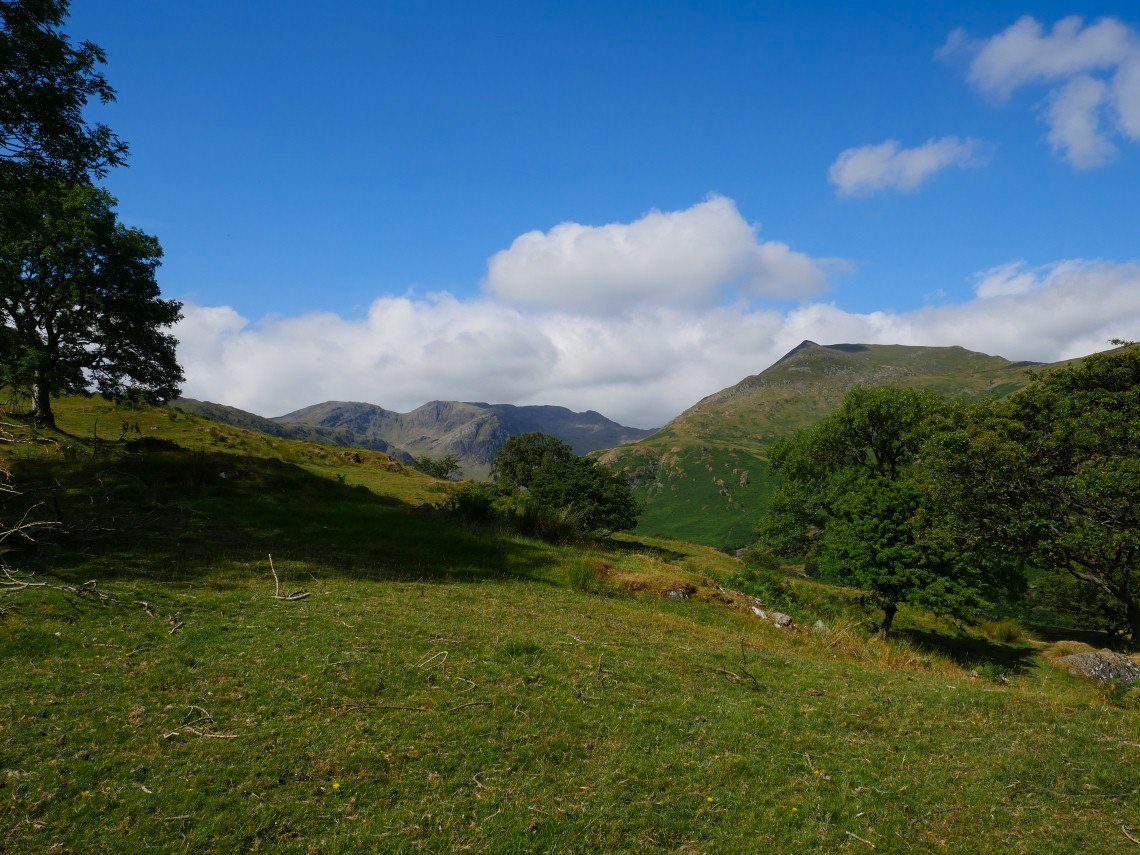 Parking at Cow Bridge we took the permissive path above the road untill the gate which leads to a path through the trees and on to Hartsop-Above-How. Gavel Pike is on the right with Hart Crag and Fairfield ahead.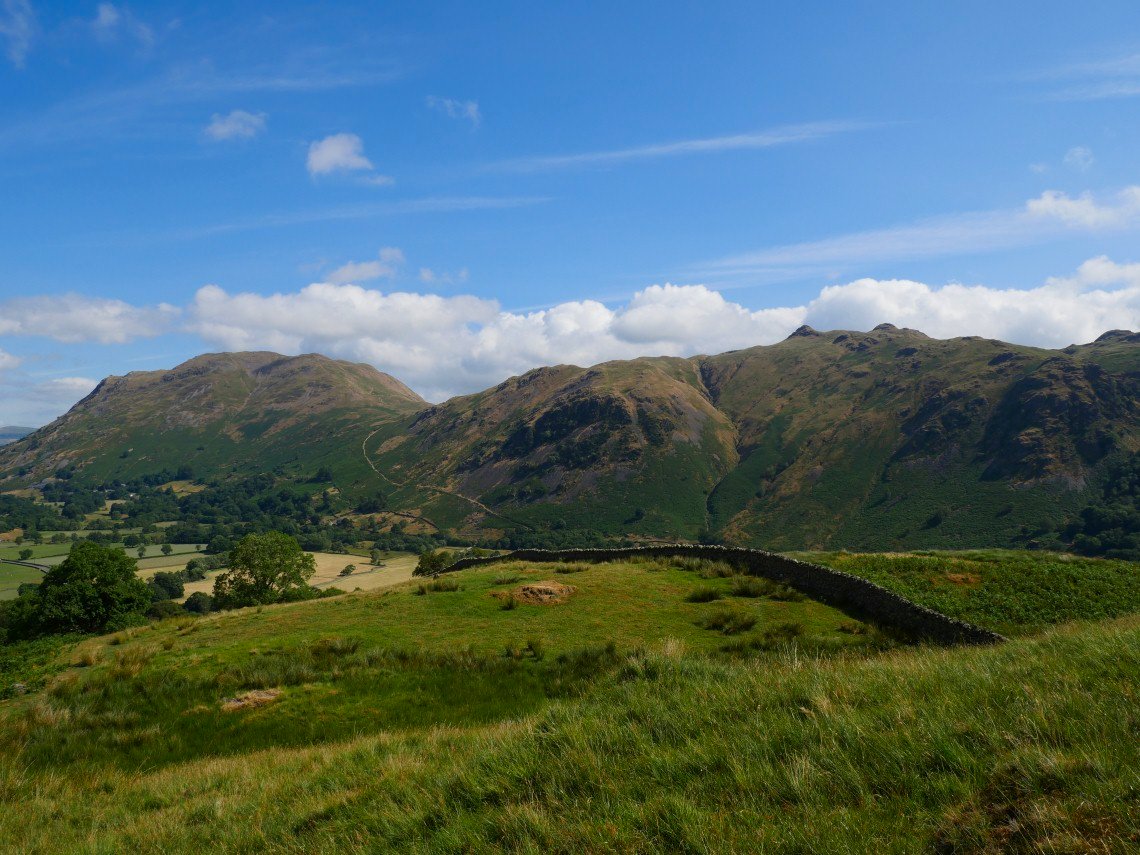 The view from low down on the ridge. Place Fell, Boredale Hause and Angletarn Pikes from left to right..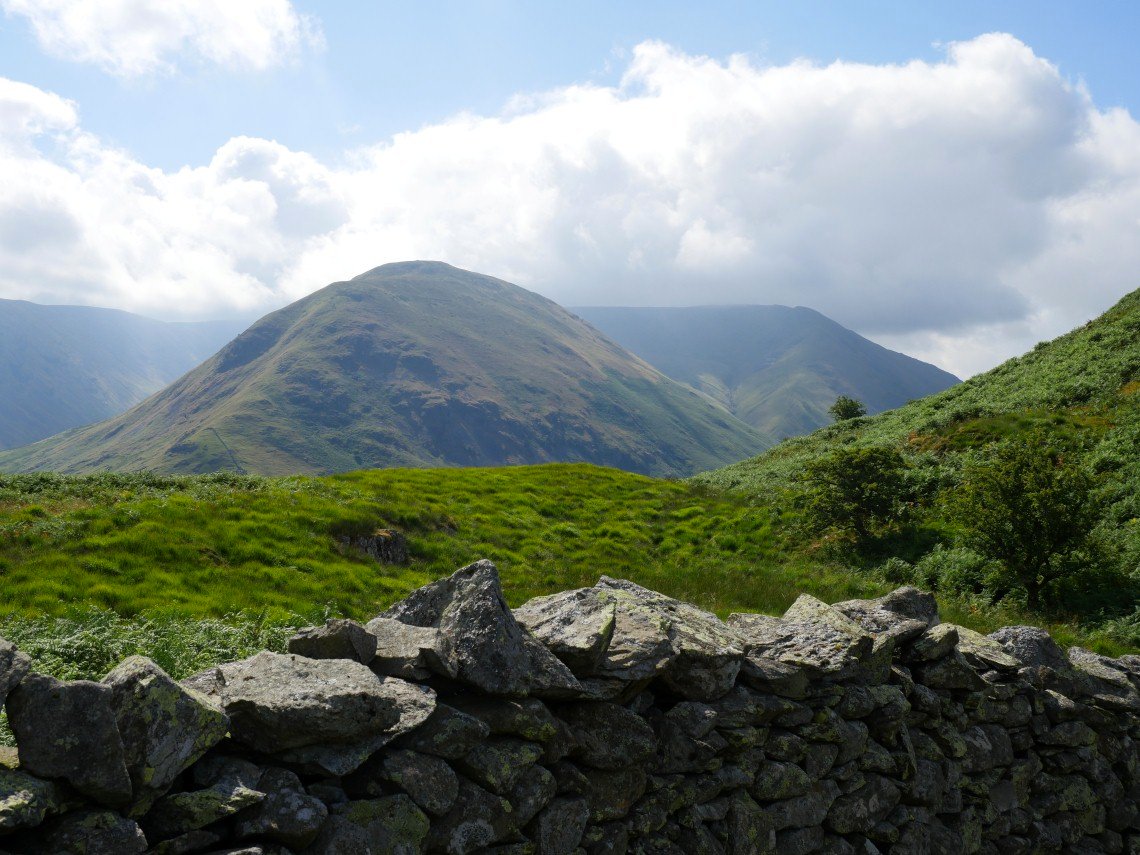 A look over the wall to Hartsop Dodd and Caudale Moor.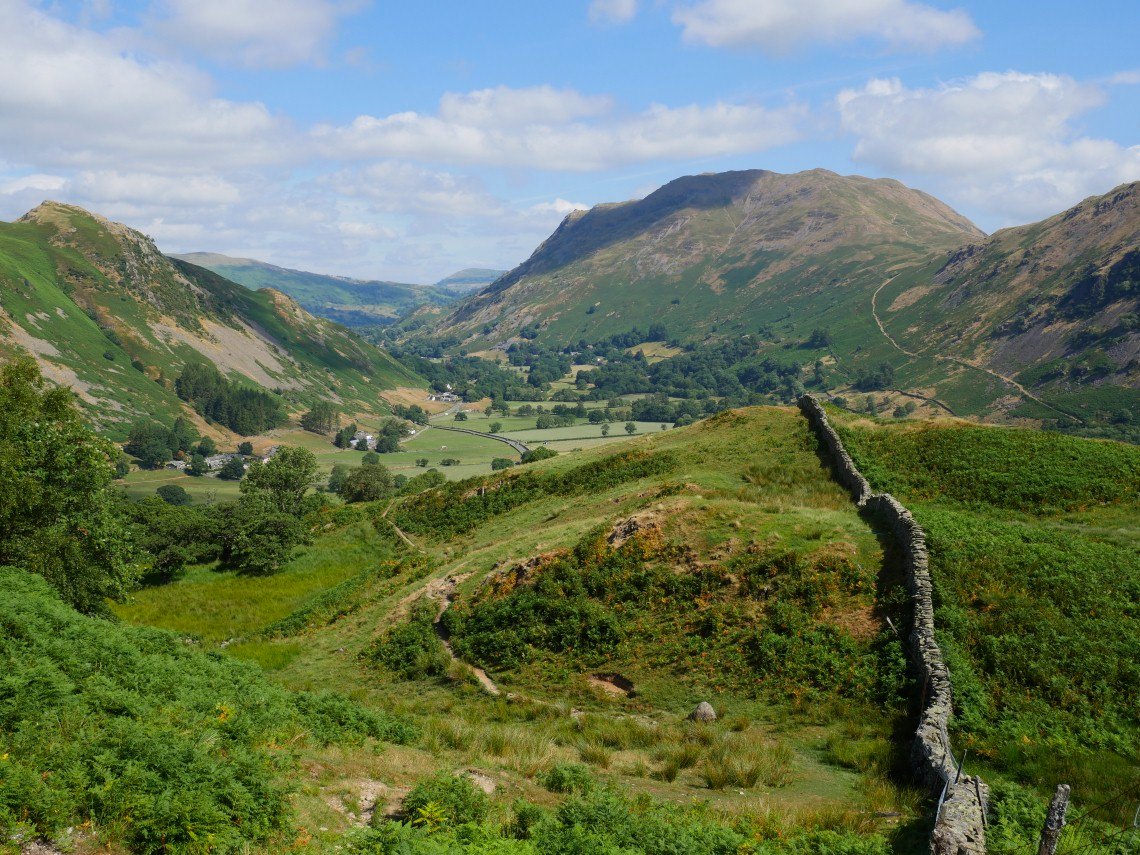 Higher up on the ridge now and Great Mell Fell can be seen in the distance.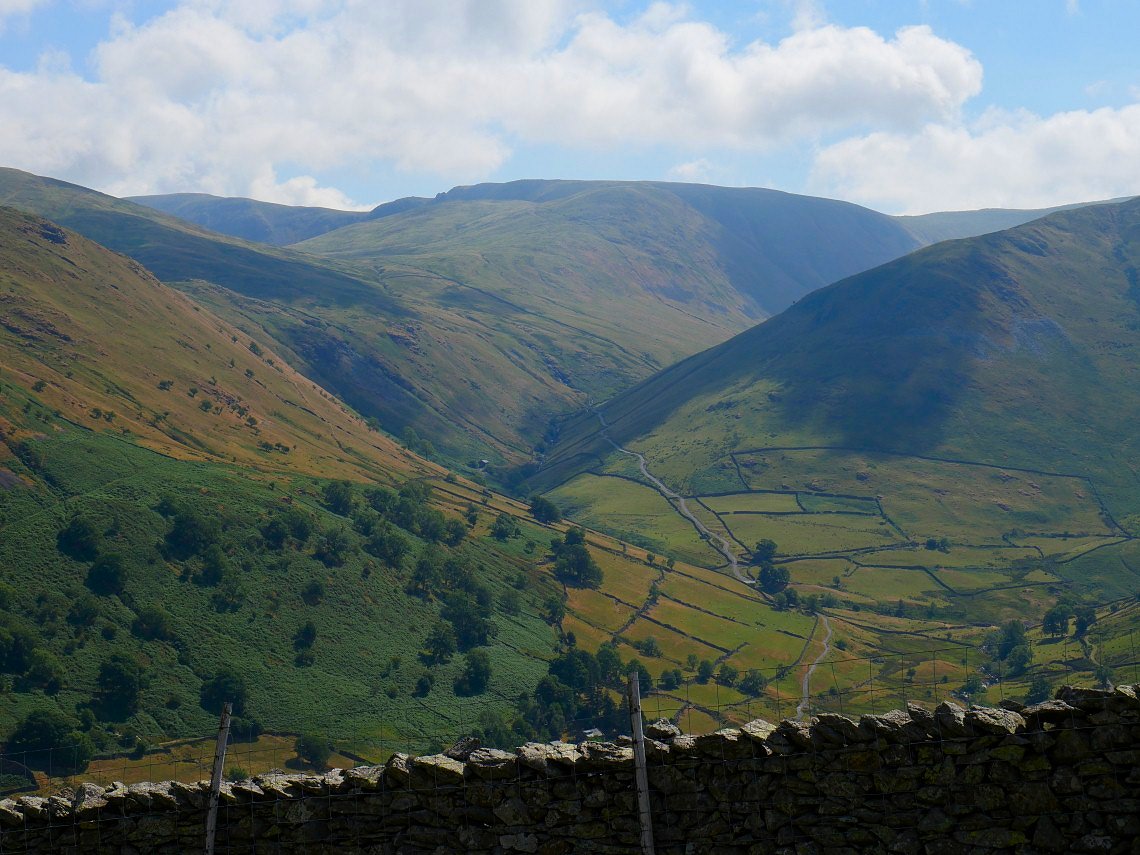 Another look over the wall this time to High Street. The prominent track is the access road to Hayeswater.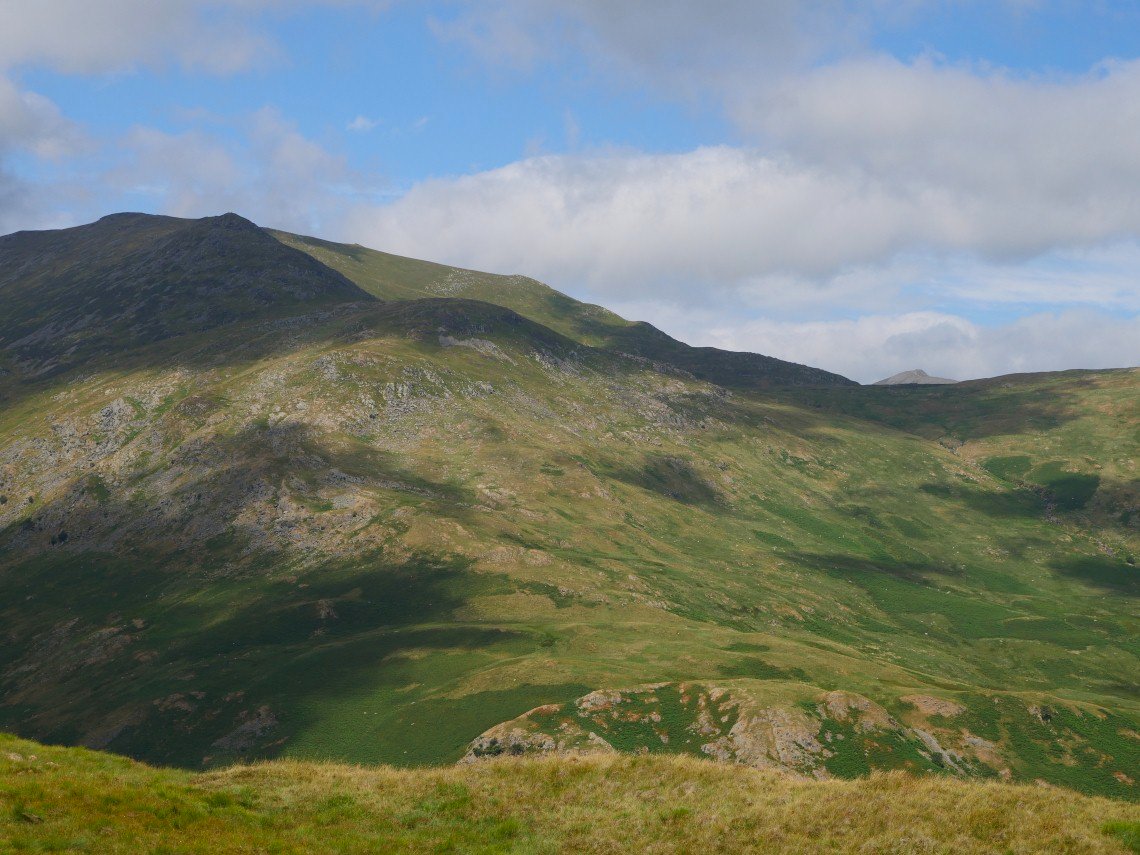 Catstyecam pops up behind Birks.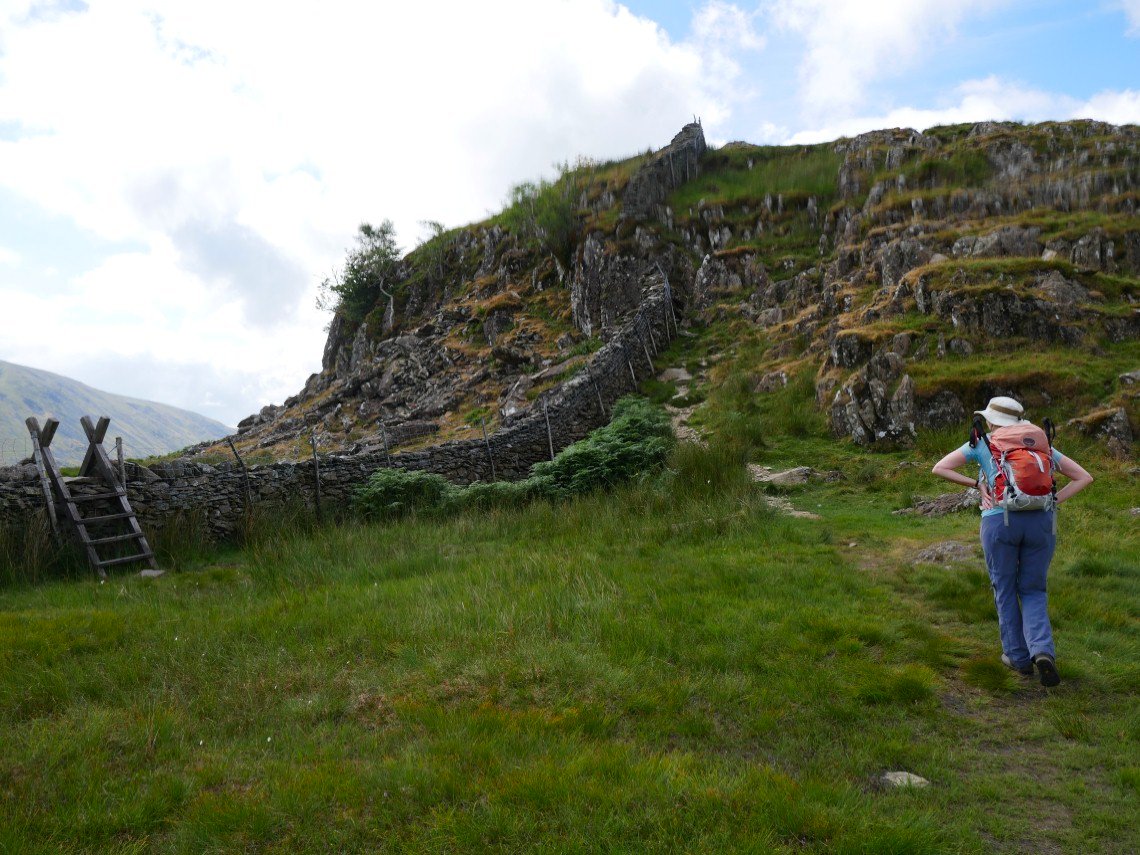 A slight rock step has to be climbed. The ladder stile give access to the more direct (and very steep ) route to Cow Bridge.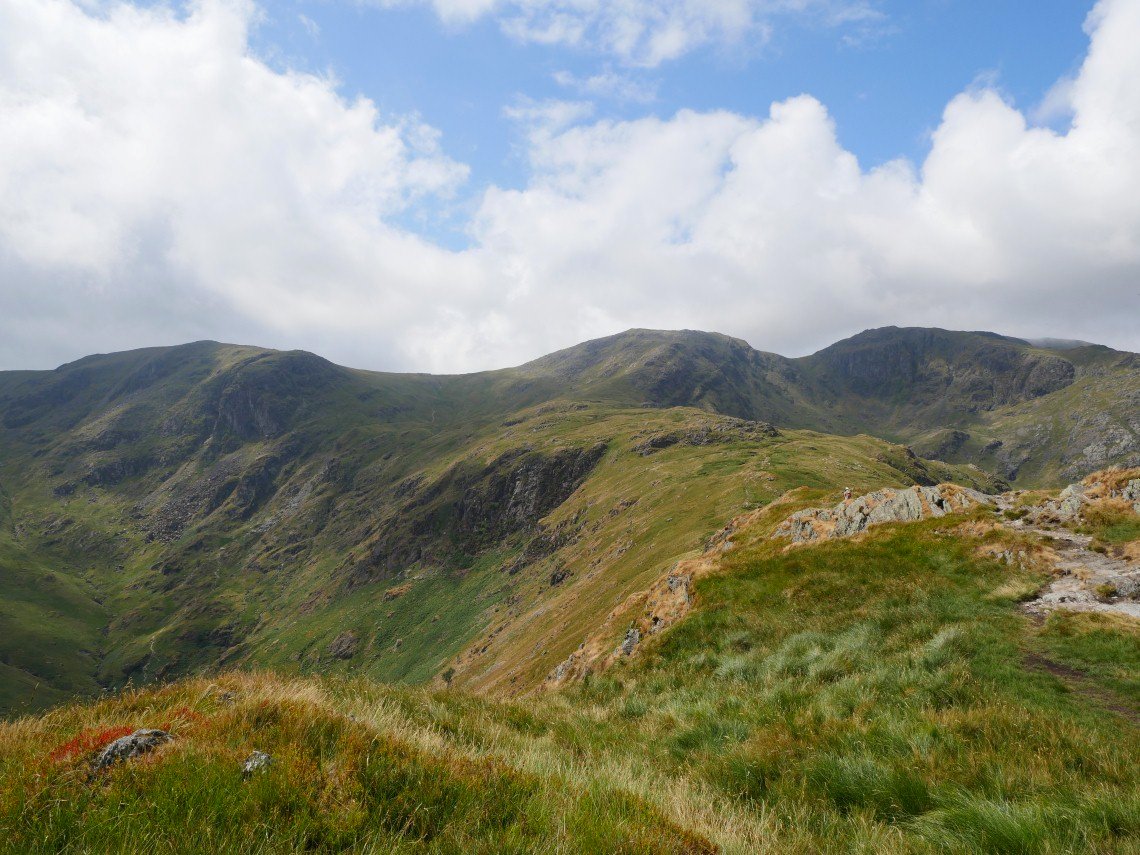 Our onward route. We are aiming for Hart Crag seen straight ahead between Dove Crag and Fairfield.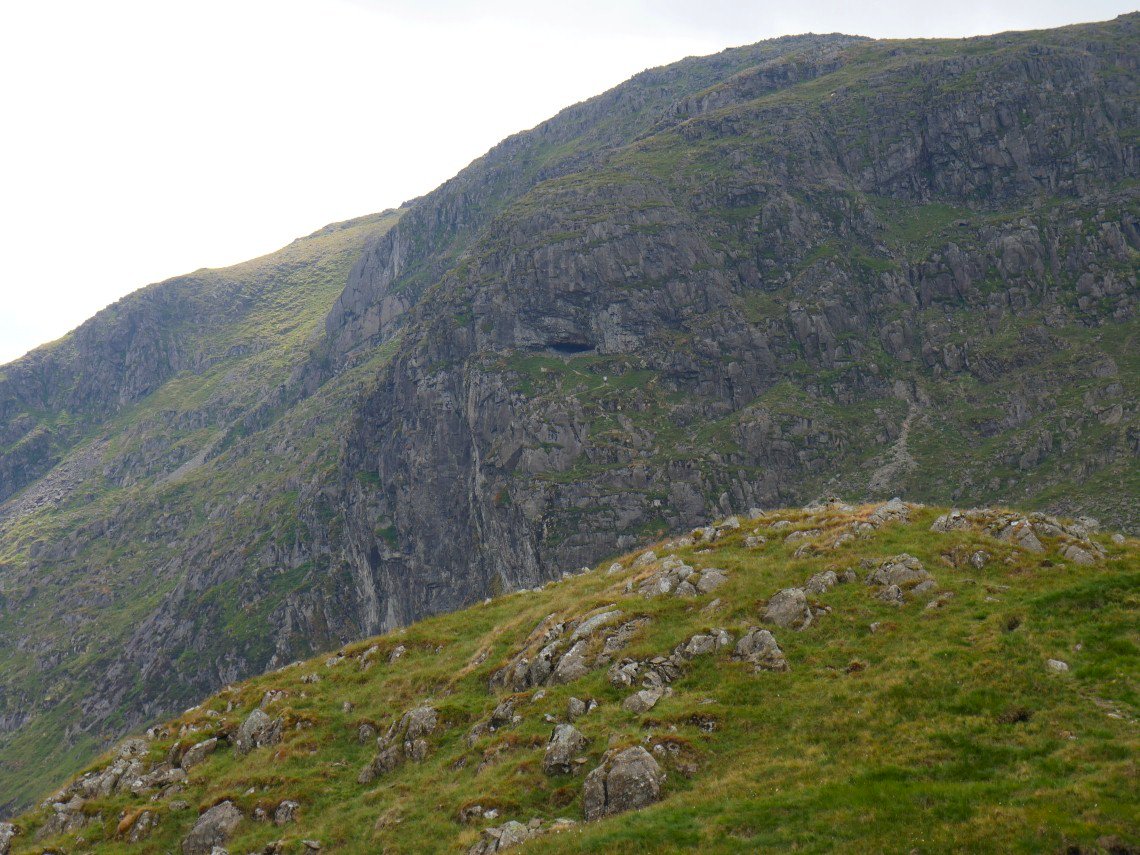 Zooming in on Priest's Hole cave high on the cliffs of Dove Crag.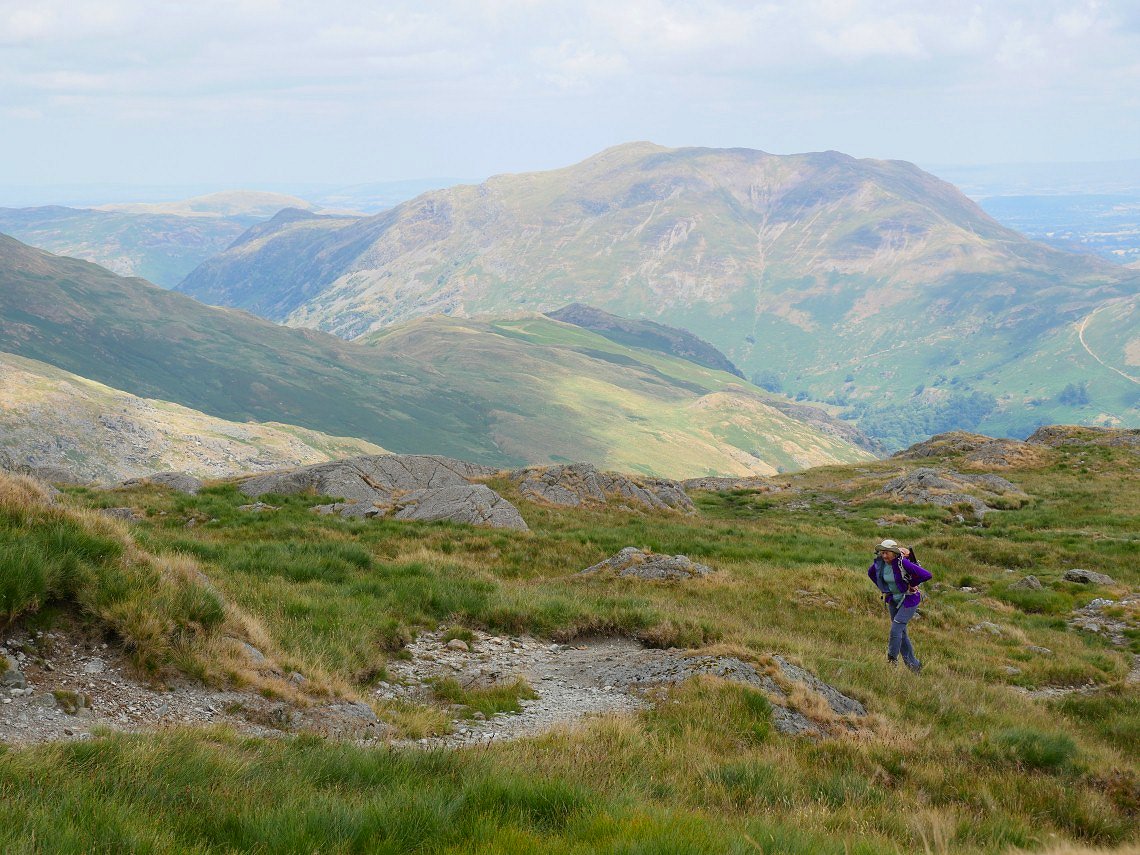 The temperature has dropped now as we reach the base of Hart Crag.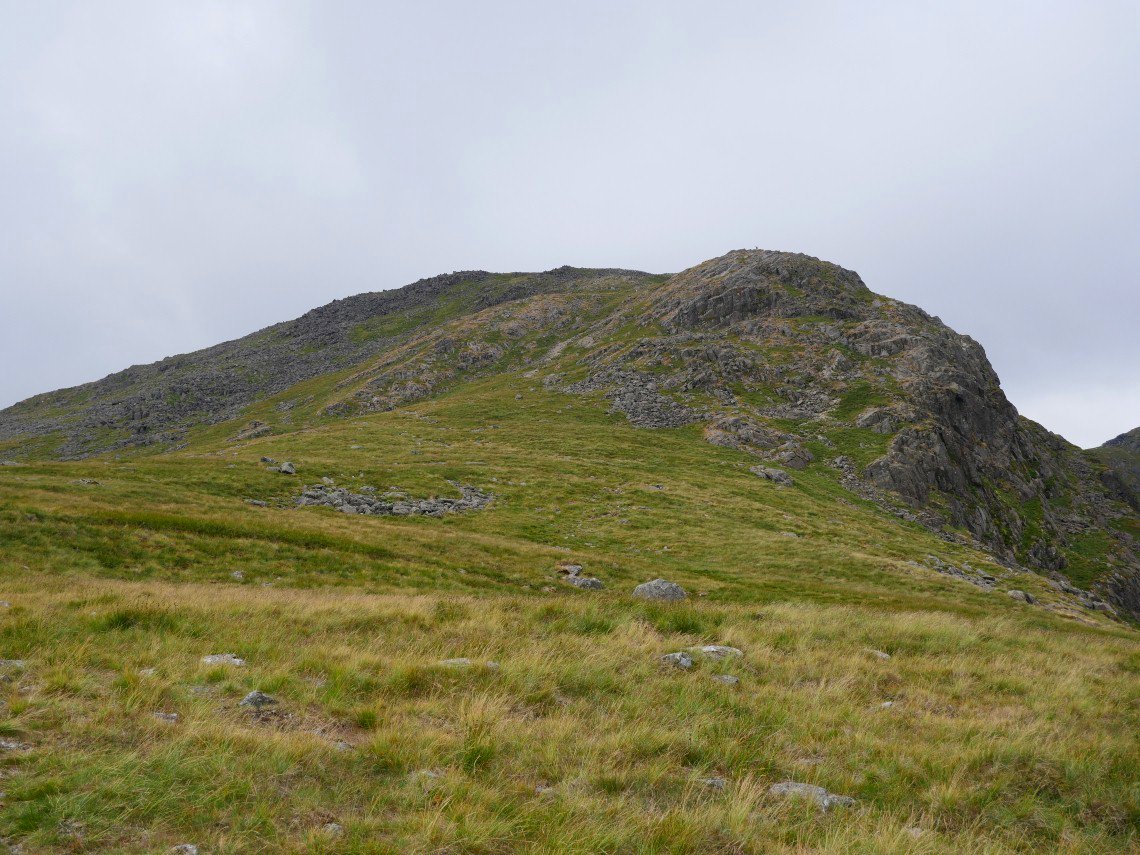 Hart Crag.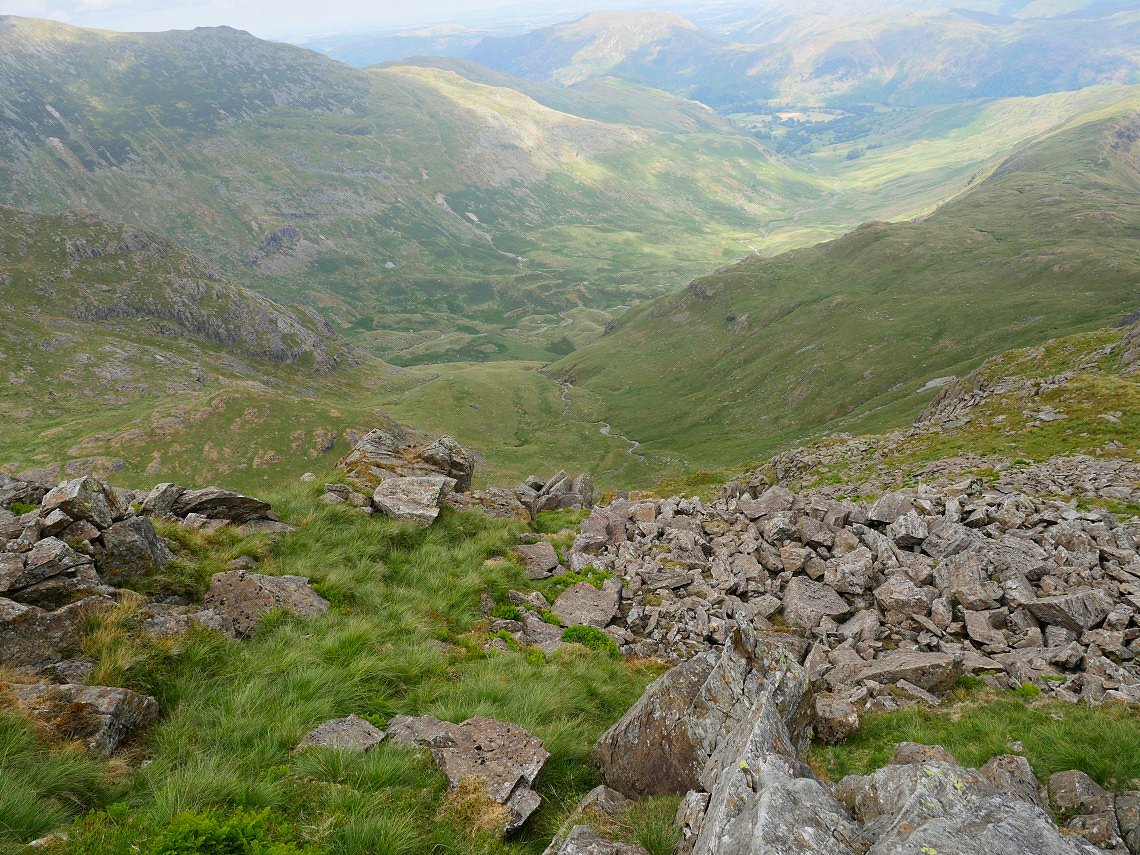 Looking in to Link Cove and Deepdale from the climb.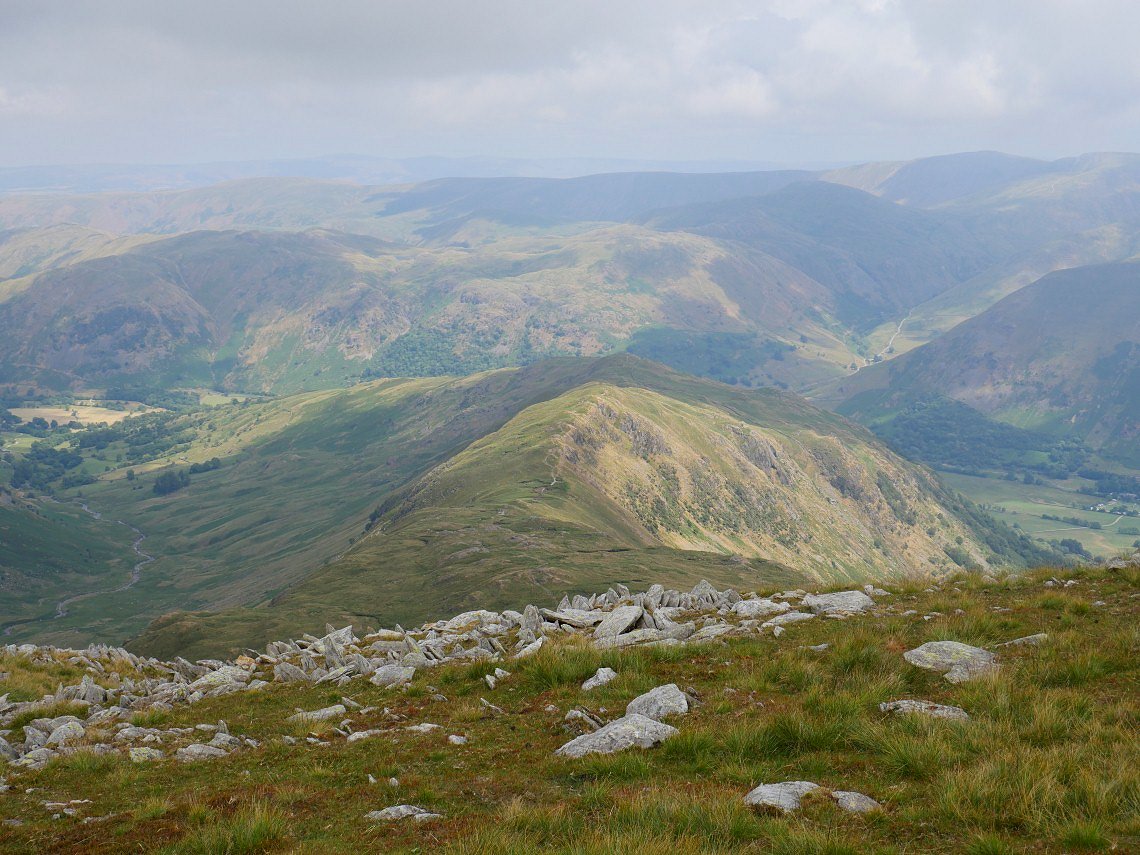 Our way up.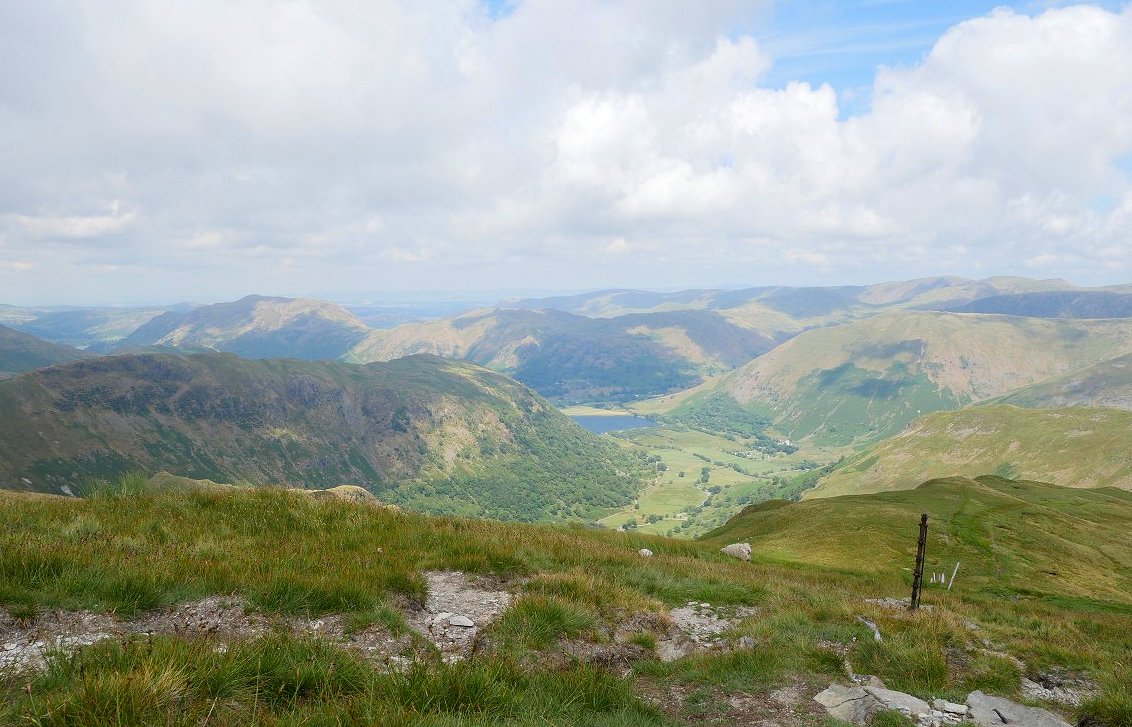 We joined the Fairfield Horseshoe path over Dove Crag the turned left following the fence posts down.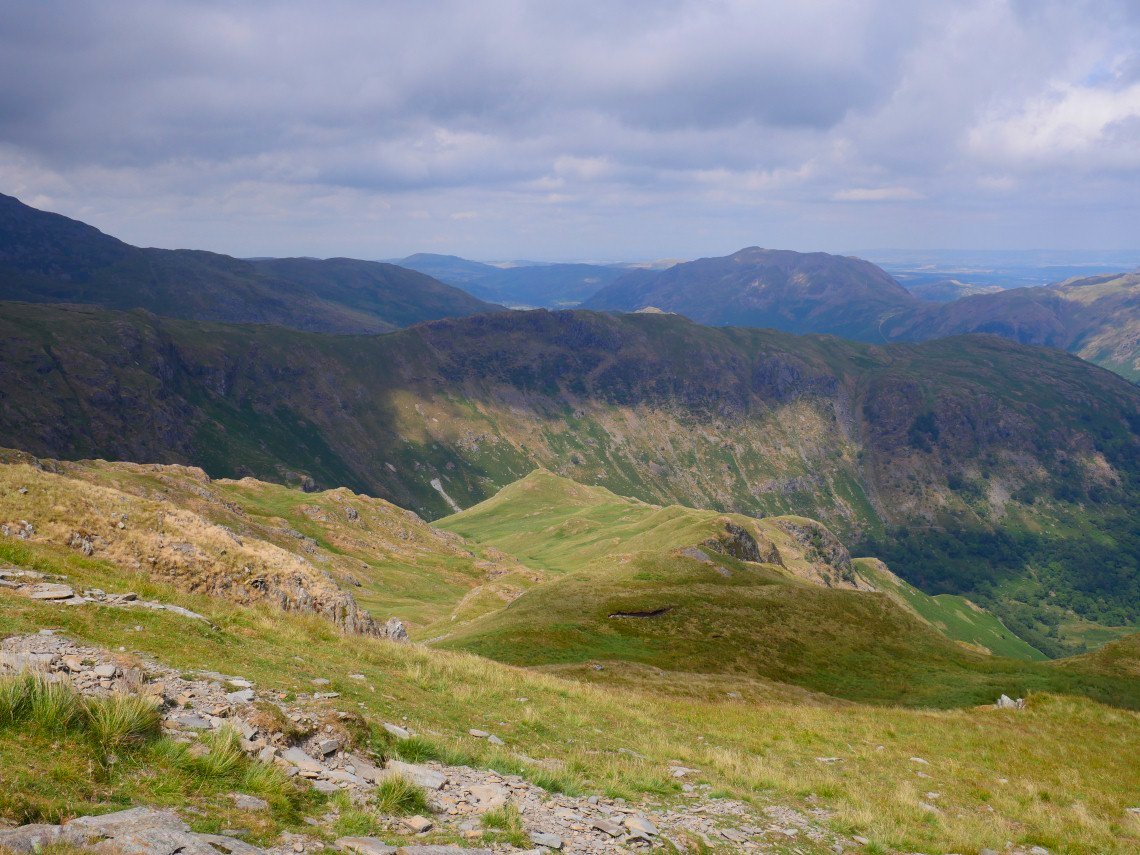 Good view of Stand Crags and Hartsop-Above-How with a bit of sunshine.
Dove Crag.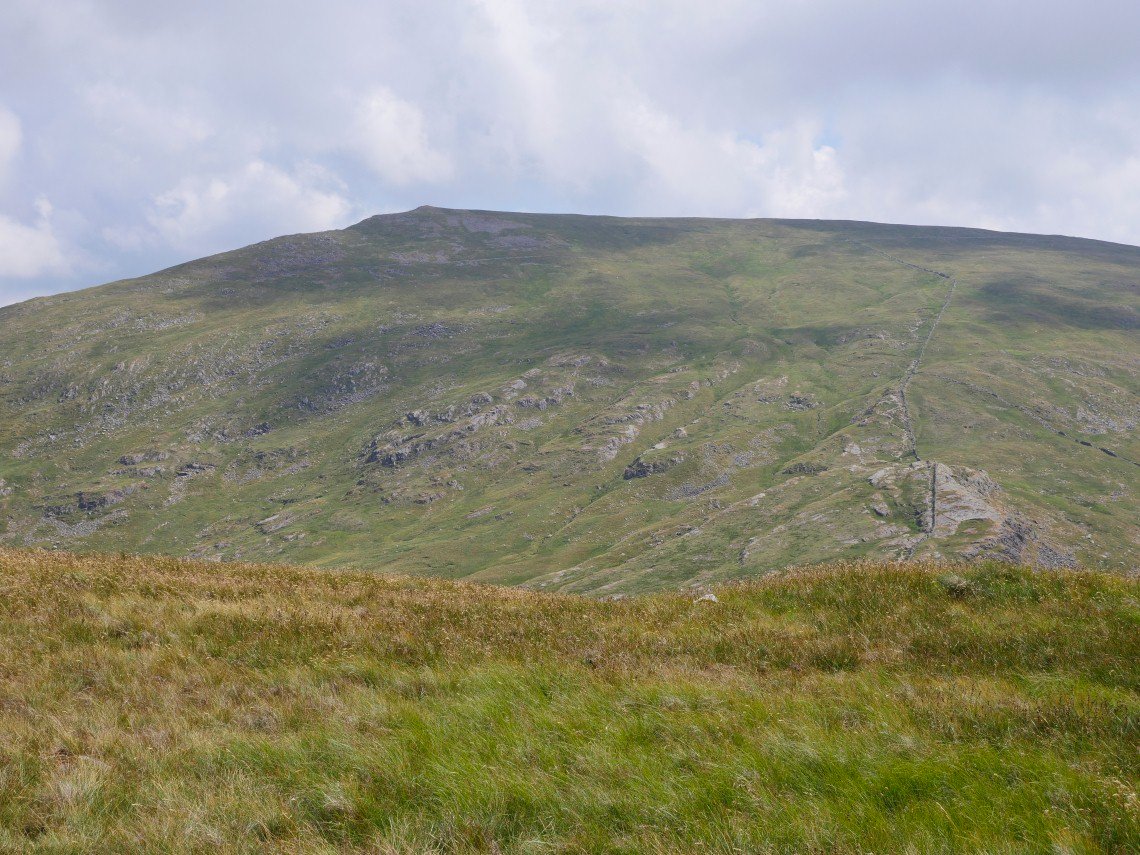 Red Screes over Scandale Pass.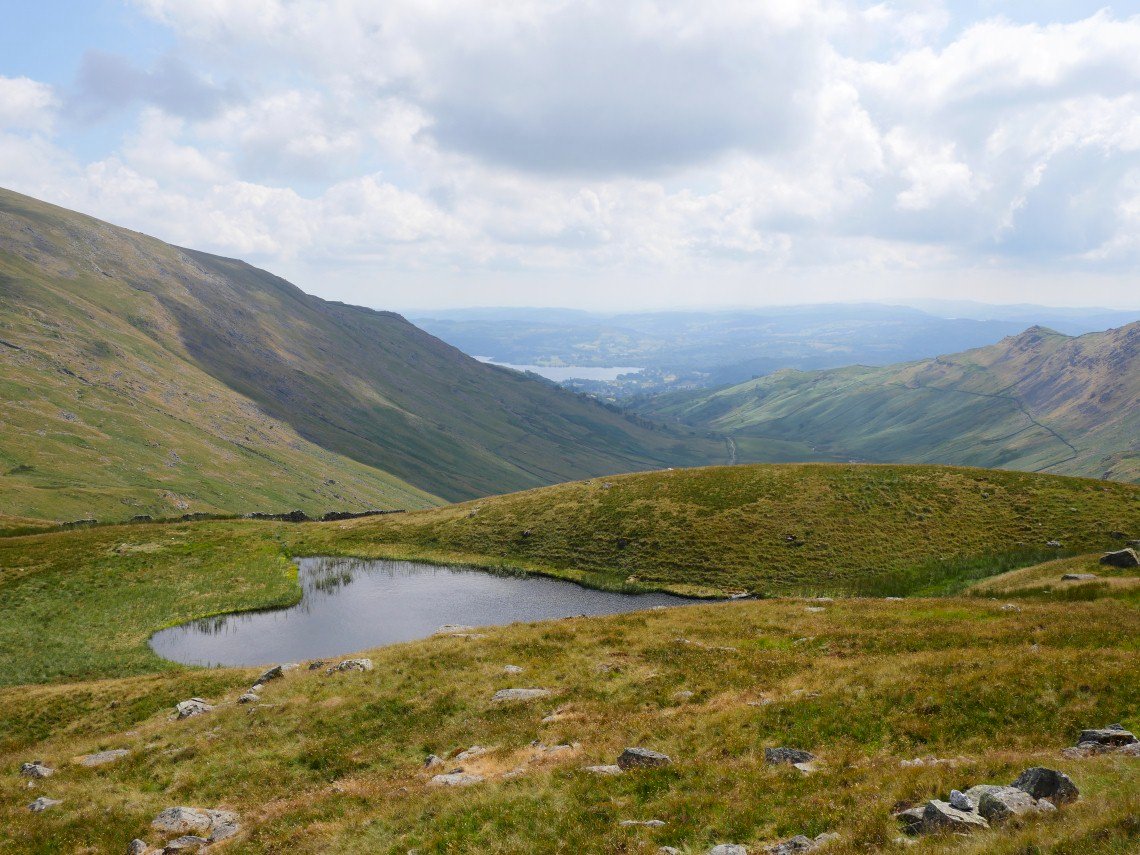 Scandale Tarn with Windermere in the distance.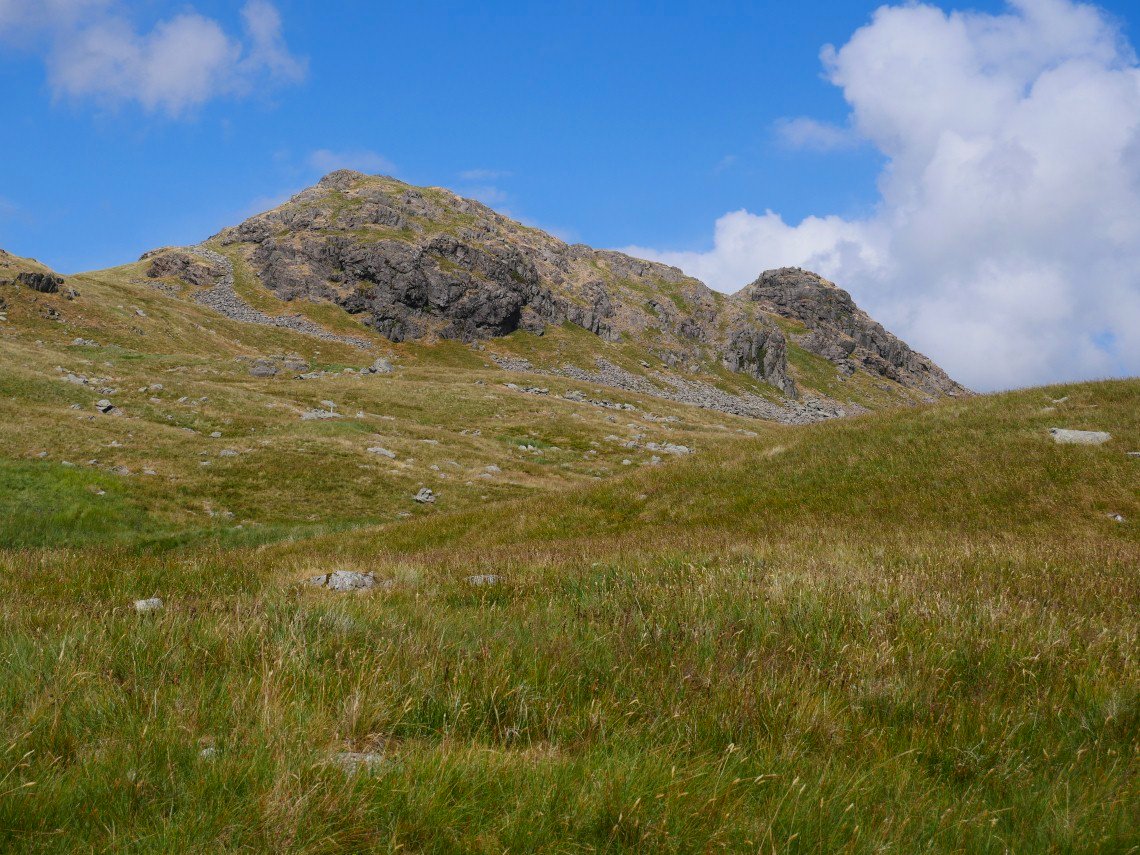 Looking up to Little Hart Crags from the tarn.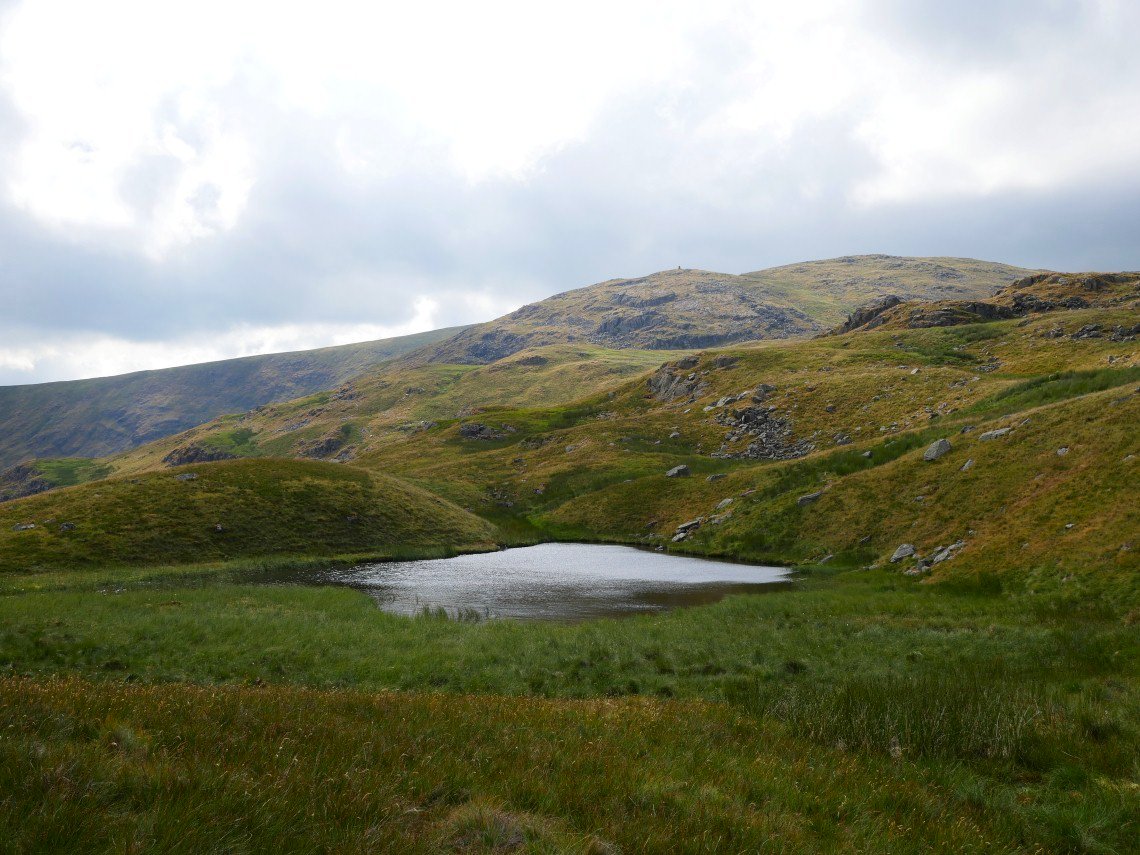 Scandale Tarn with the cairn on High Bakestones just visible on the skyline.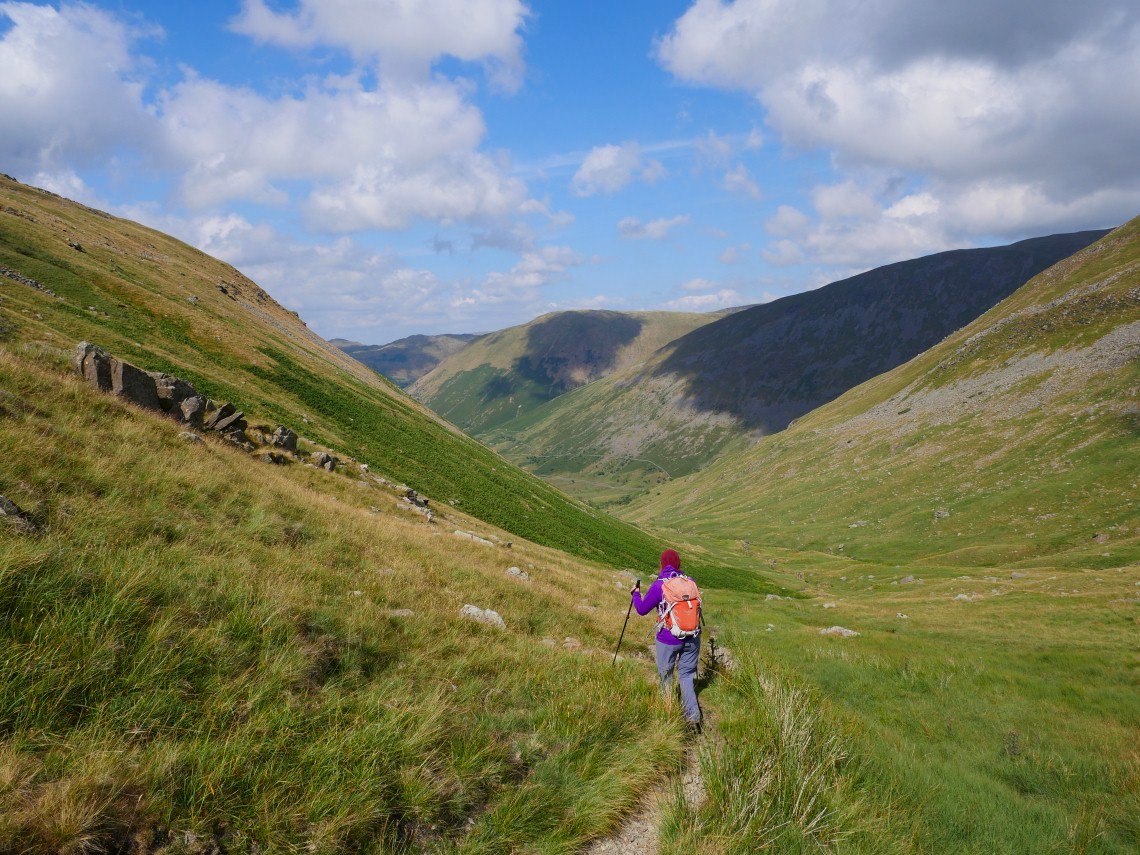 Heading down Caiston Glen.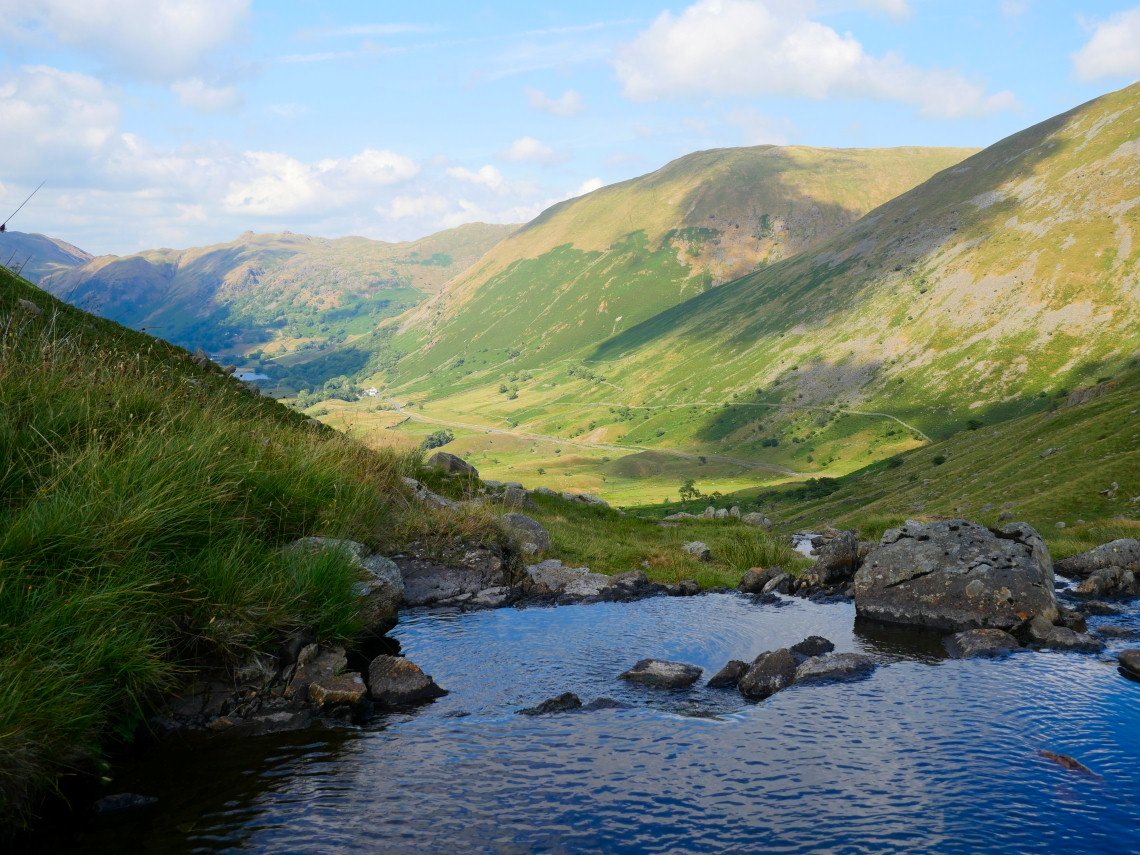 Looking down from Caiston Beck.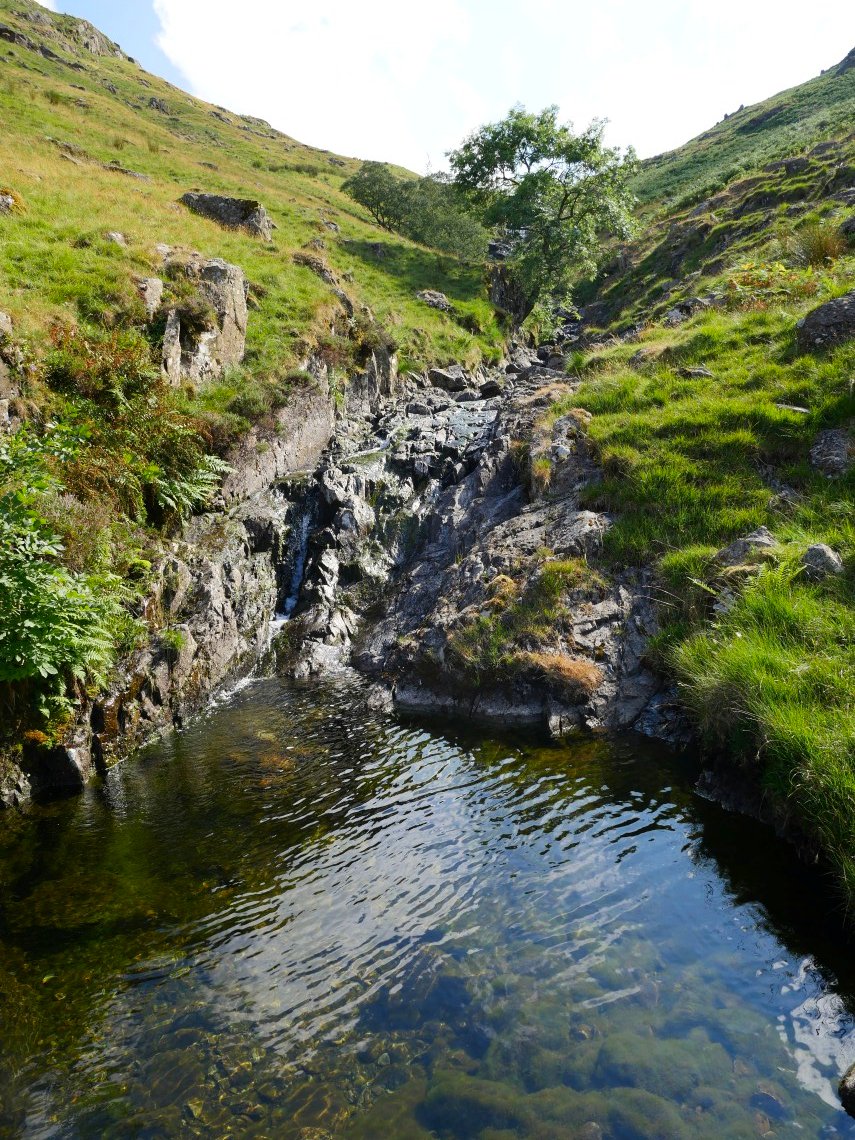 Nice looking pool in the beck but a little too cold for a swim today.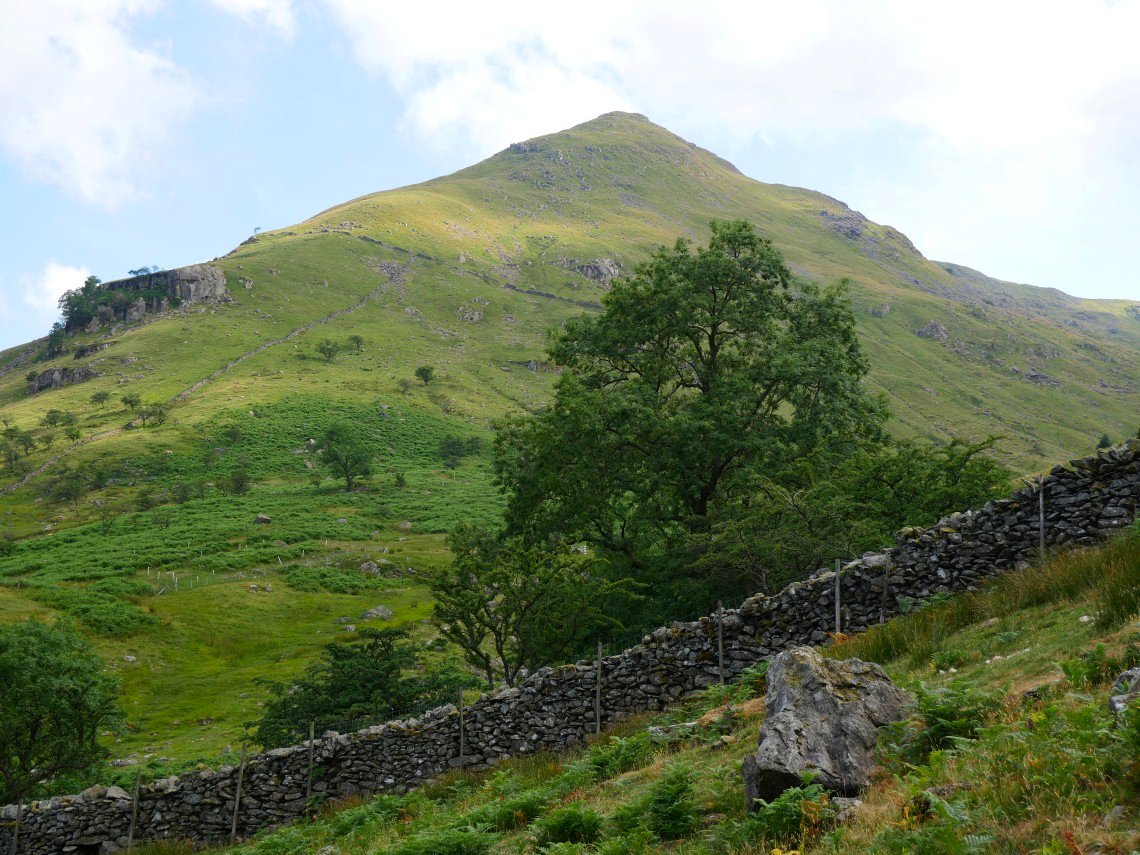 Middle Dodd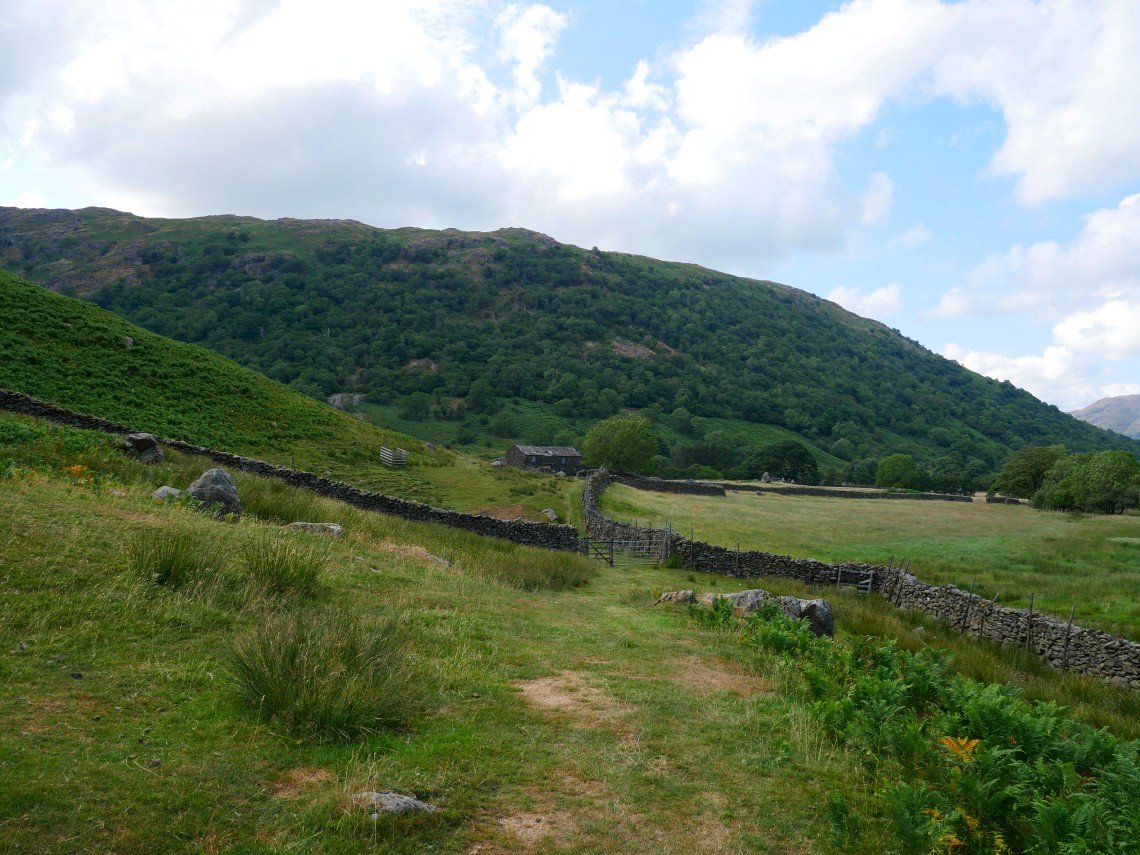 The lower slopes of Hartsop-Above-How.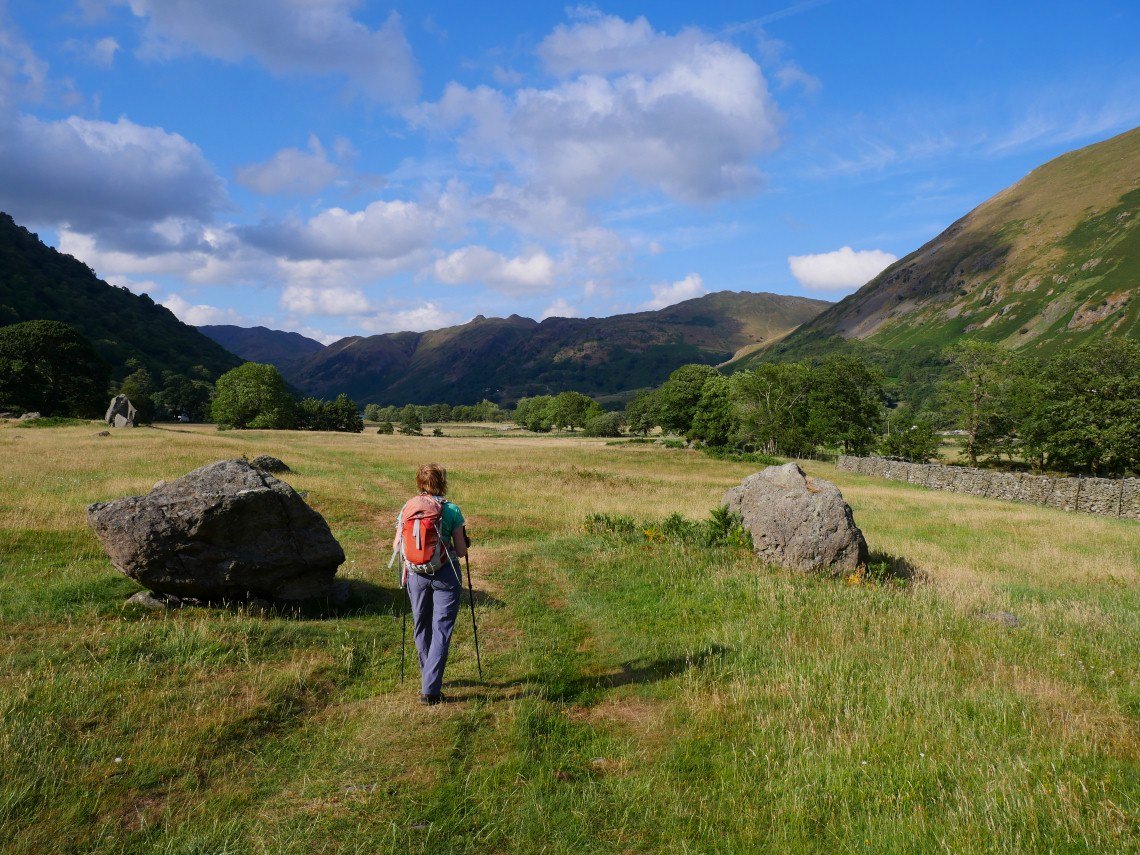 Glacial erratics in the field before Hartsop Hall.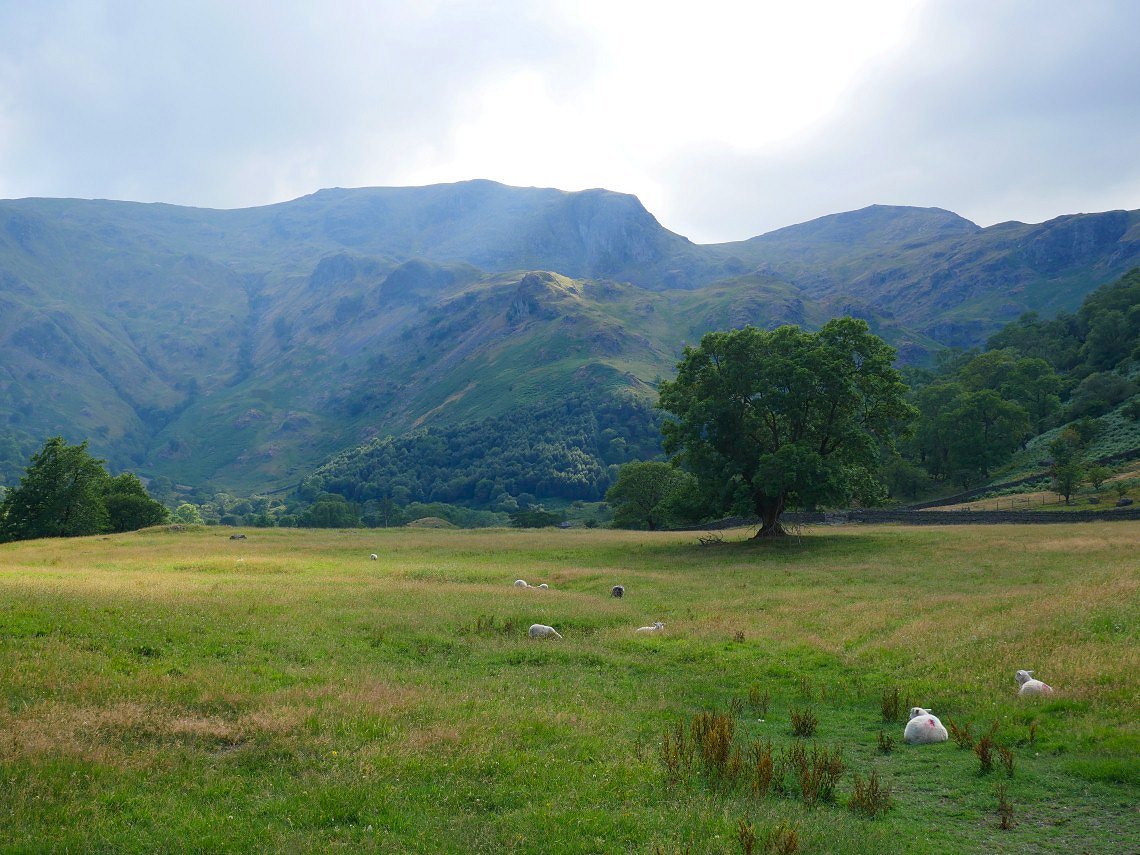 Evening sunlight on Dove Crag