WWW.KARLSWALKS.CO.UK
PICTURES AND TRIP REPORTS FROM MY WALKS IN THE ENGLISH LAKE DISTRICT
---
Allen Crags wild camp
21st-22nd July 2018
Route. 21st - Stonethwaite - Big Stanger Gill - Bessyboot - Rosthwaite Cam - Glaramara - Allen Crags ( about 7 miles 3350ft ascent )
Route. 22nd - Allen Crags - Angle Tarn - Langstrath - Stonethwaite ( about 7.5 miles nearly all down hill )
It's been over twlve months since I camped with April and Beefy so as Sue was away and I had nothing better to do I invited myself on to their week-end walk. I took David and Robert along for protection as April can turn violent when she has had a drink :-).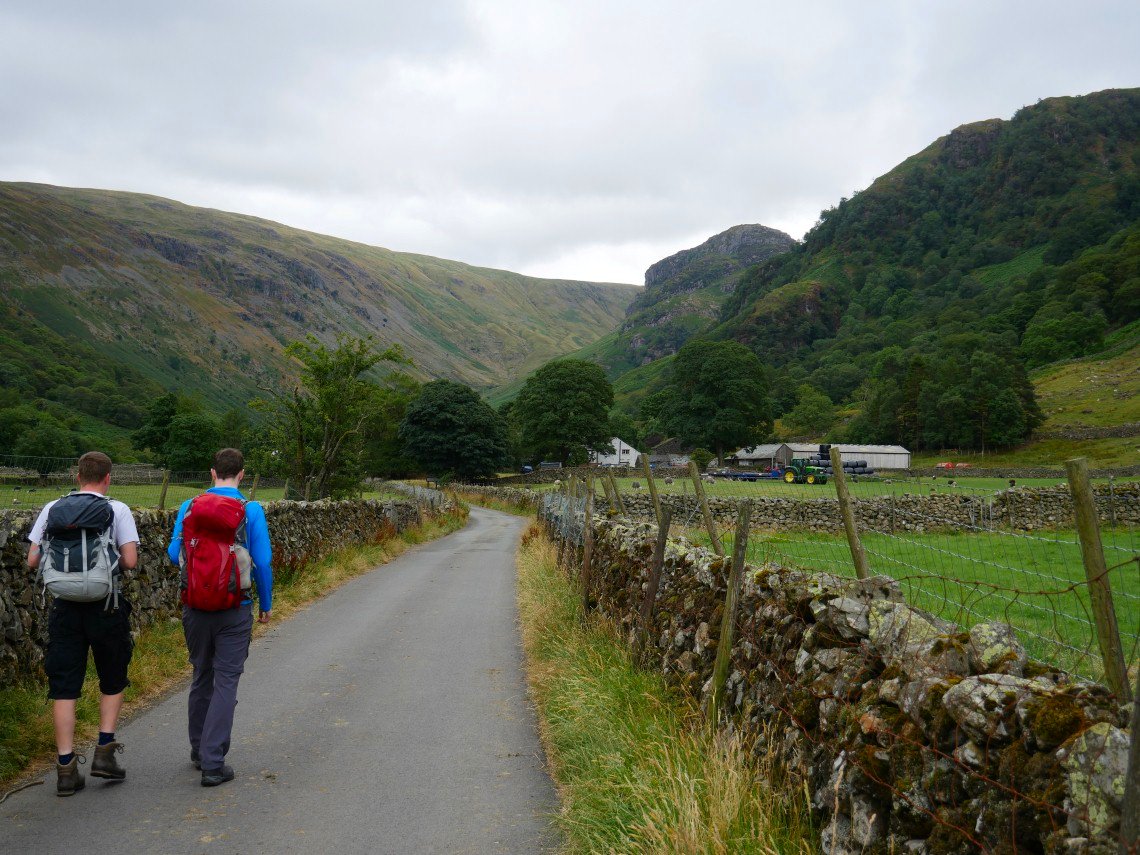 Robert and David set off down the lane, Eagle Crag ahead The British summer has reverted to type with dull skies and rain in the air. It was still very warm in the valley and on the climbs though.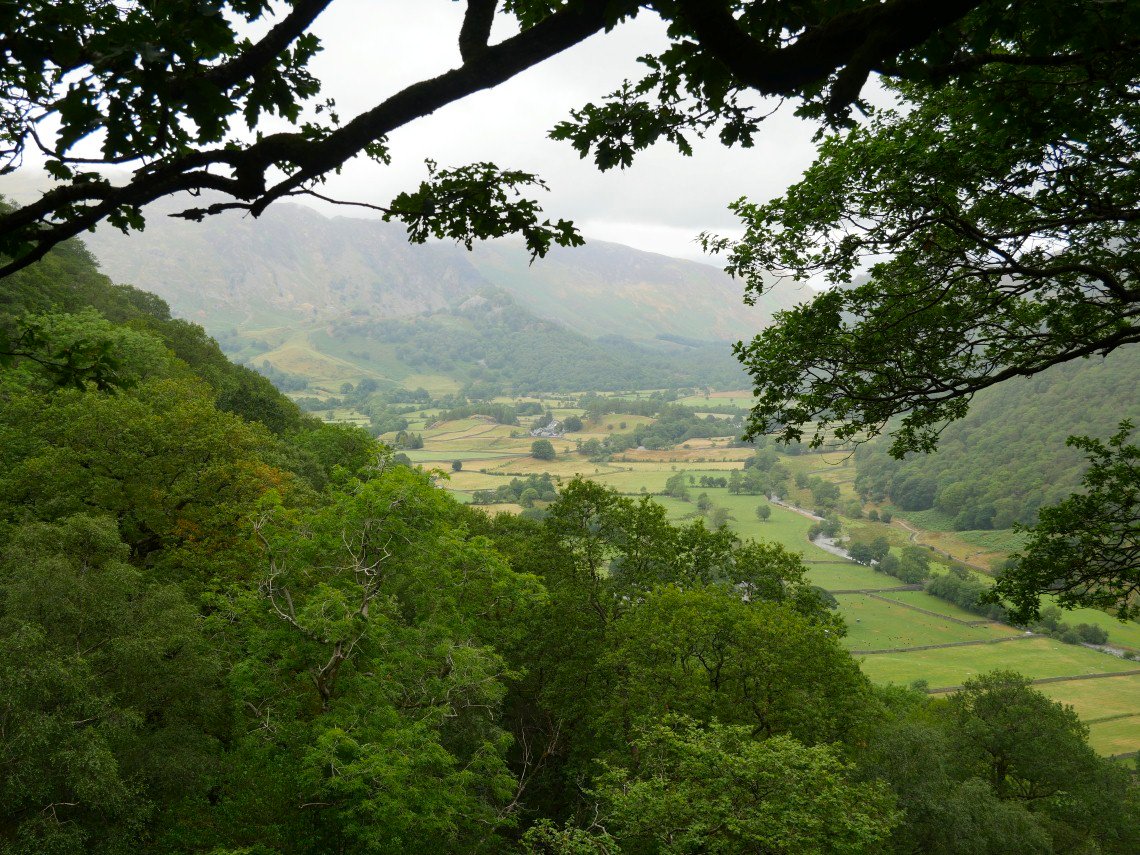 It is a steep climb away from the valley but you soon get the view back to Borrowdale.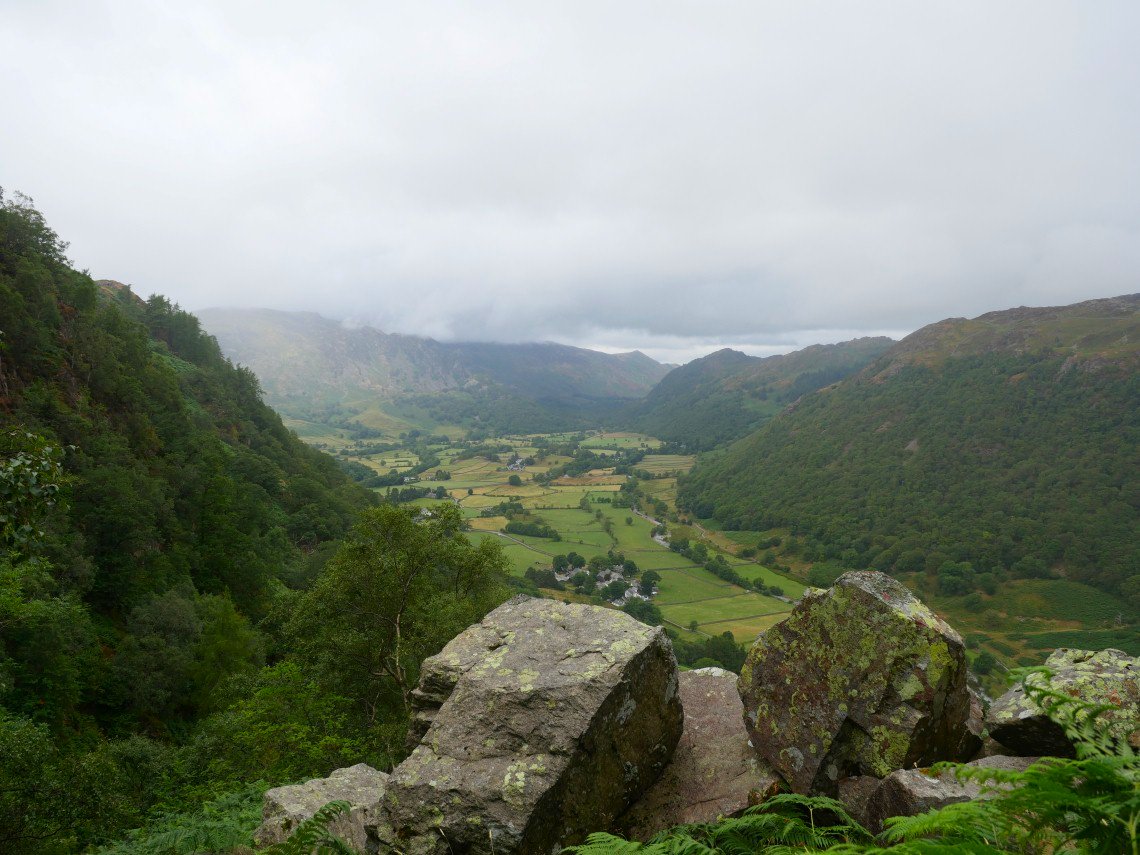 A wider view from the wall crossing where we had a break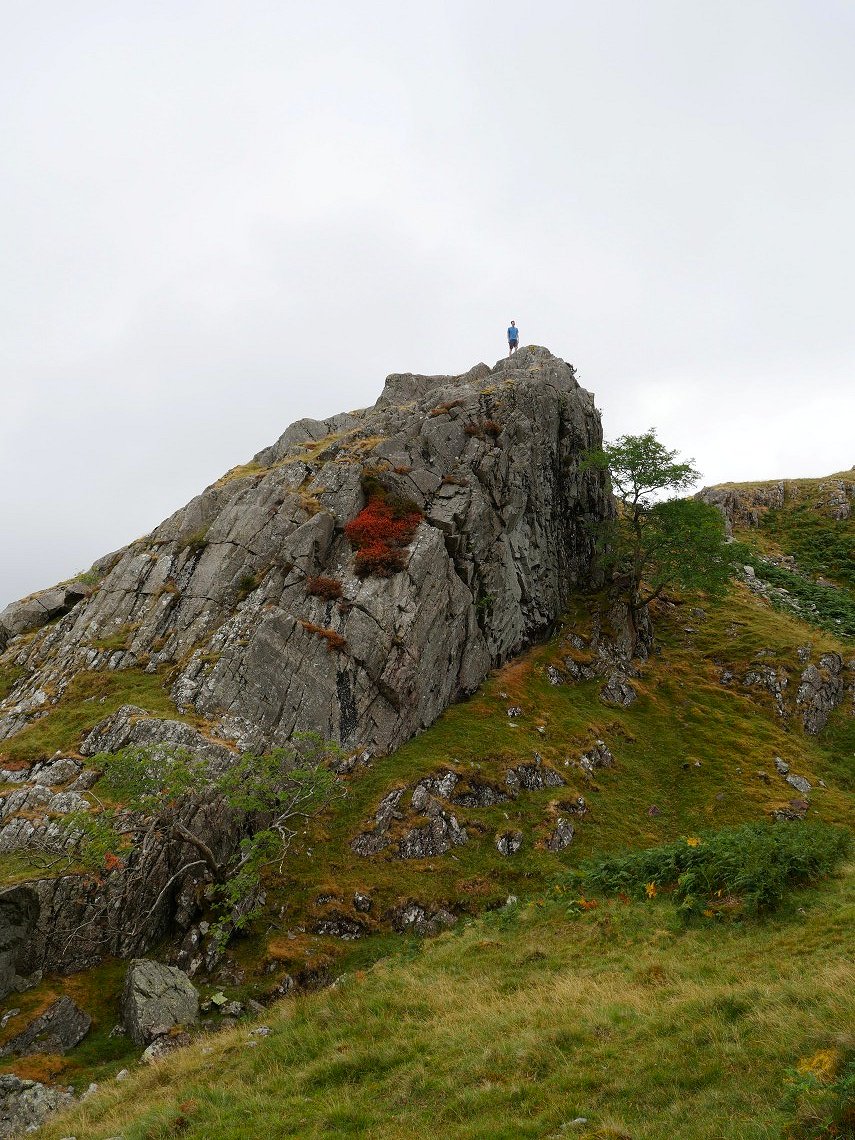 Things were a lot fresher as we reached the open fell. The climb by Great Stanger Gill is quite tough but David still had the energy to climb this rock outcrop by the path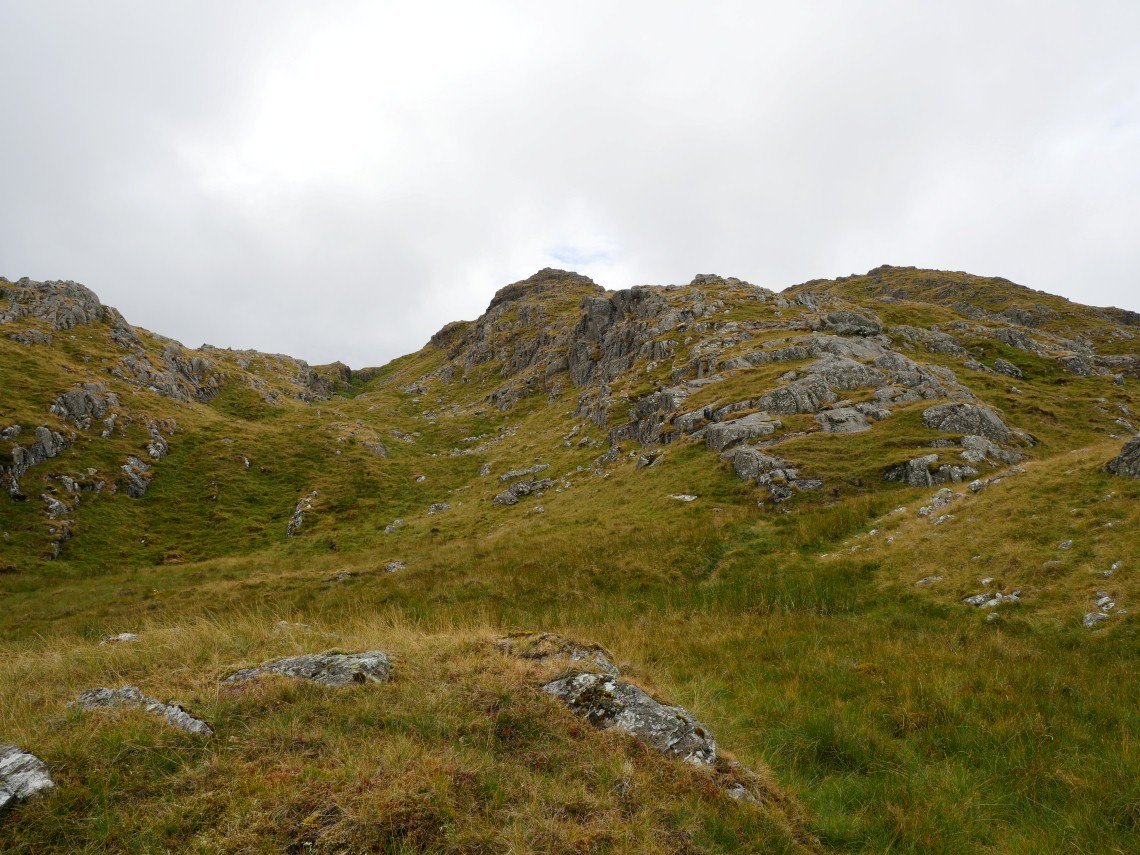 looking up to Bessyboot.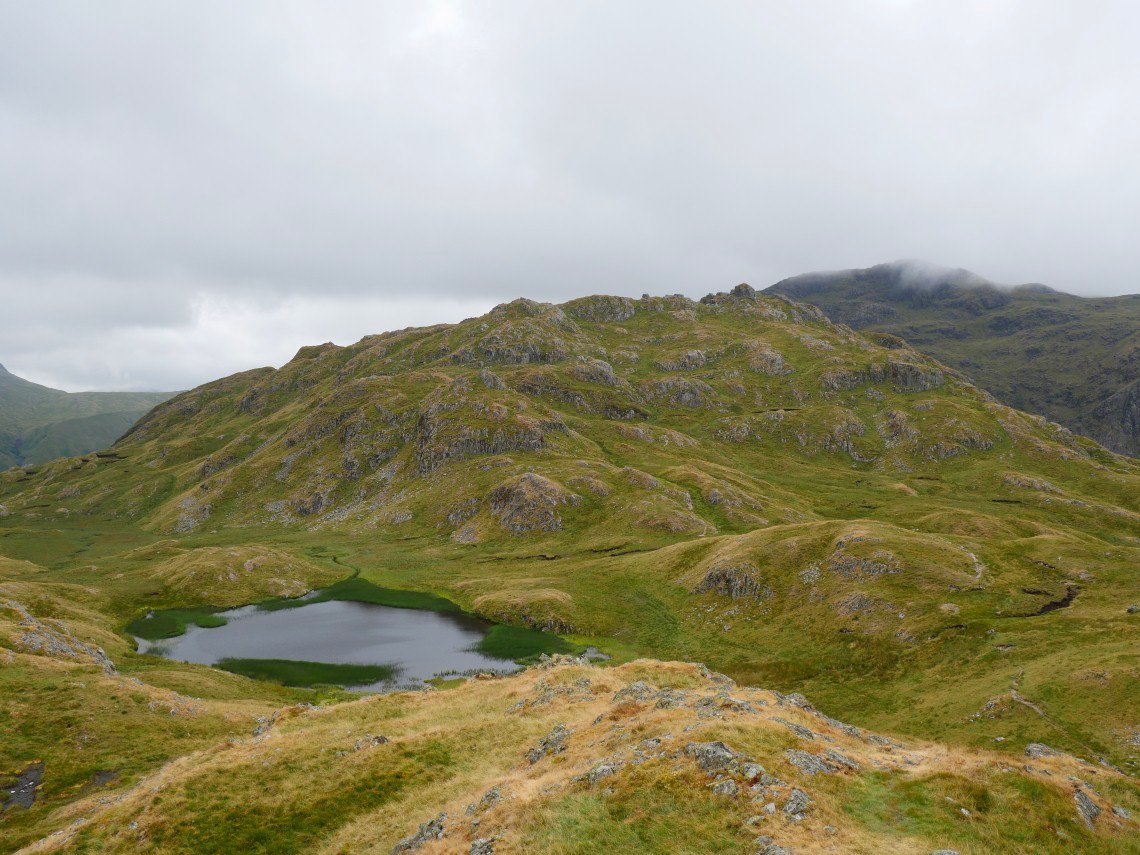 Tarn at Leaves from the summit. Our next stop would be Rosthwaite Cam, the small dome seen here on the right.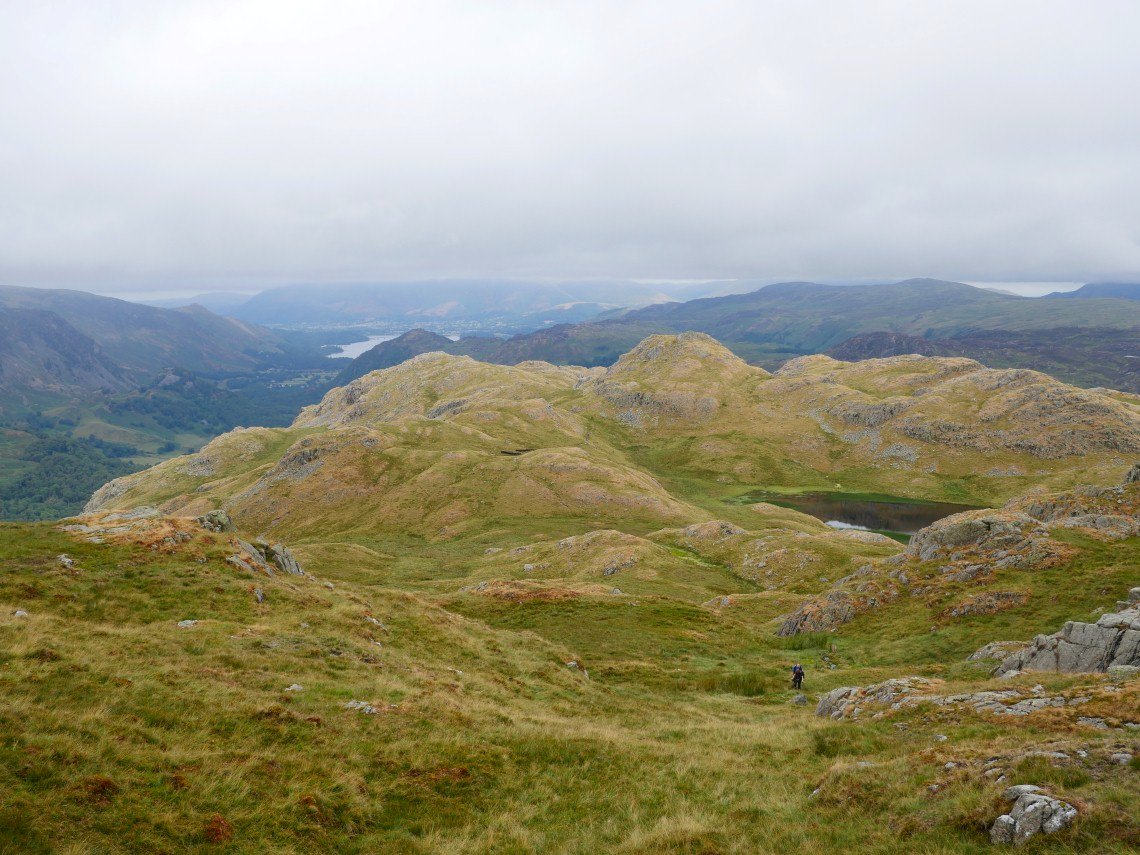 Looking back to the tarn and Bessyboot from the climb to Rosthwaite Cam
.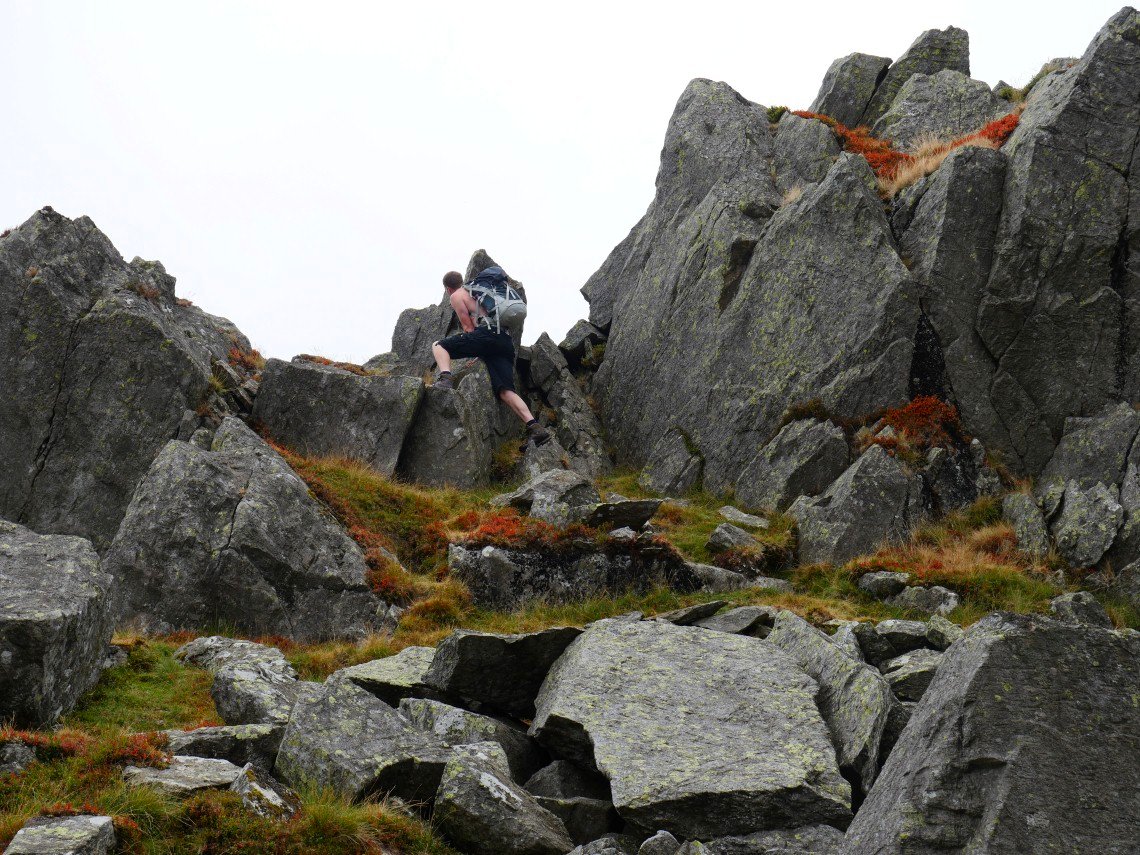 And Rob climbing the Cam.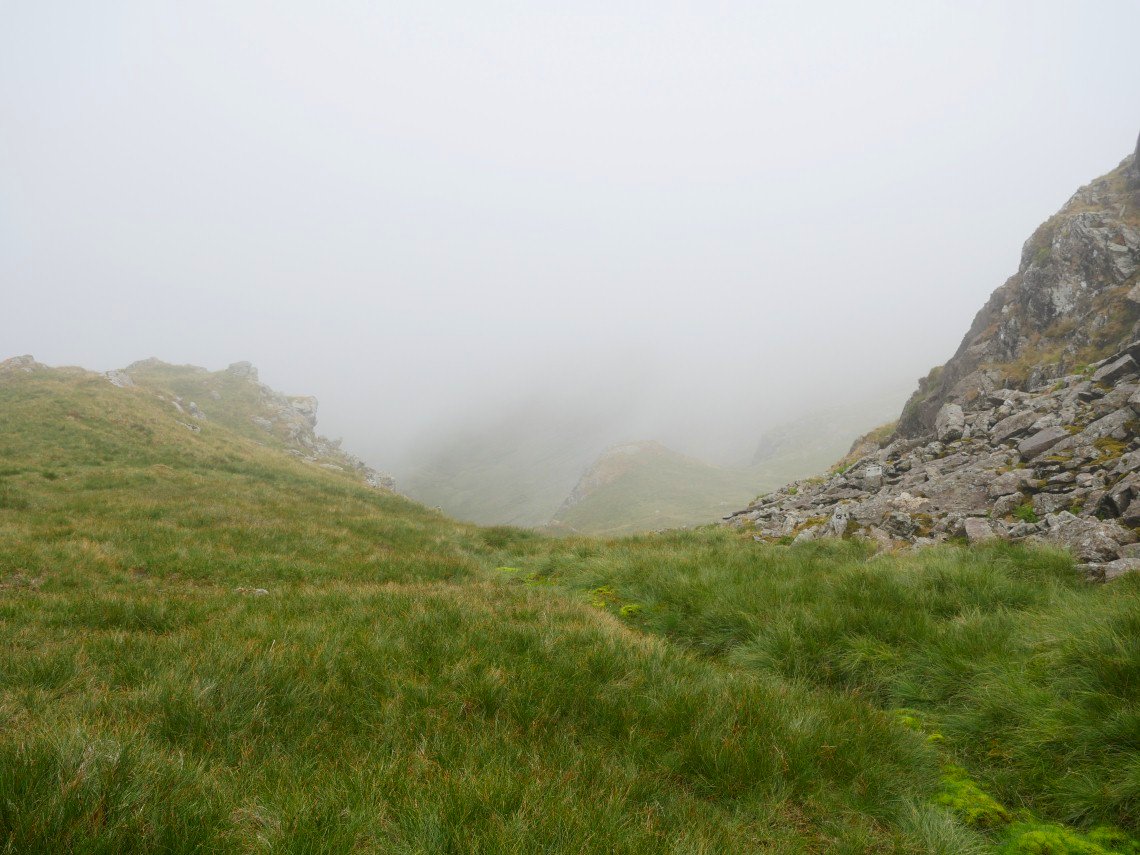 As we had our lunch by the cam the clag descended so we had no real views . This is looking down Combe Door.
We gave a cheer when the mist lifted briefly to show the Langdale Pikes.
.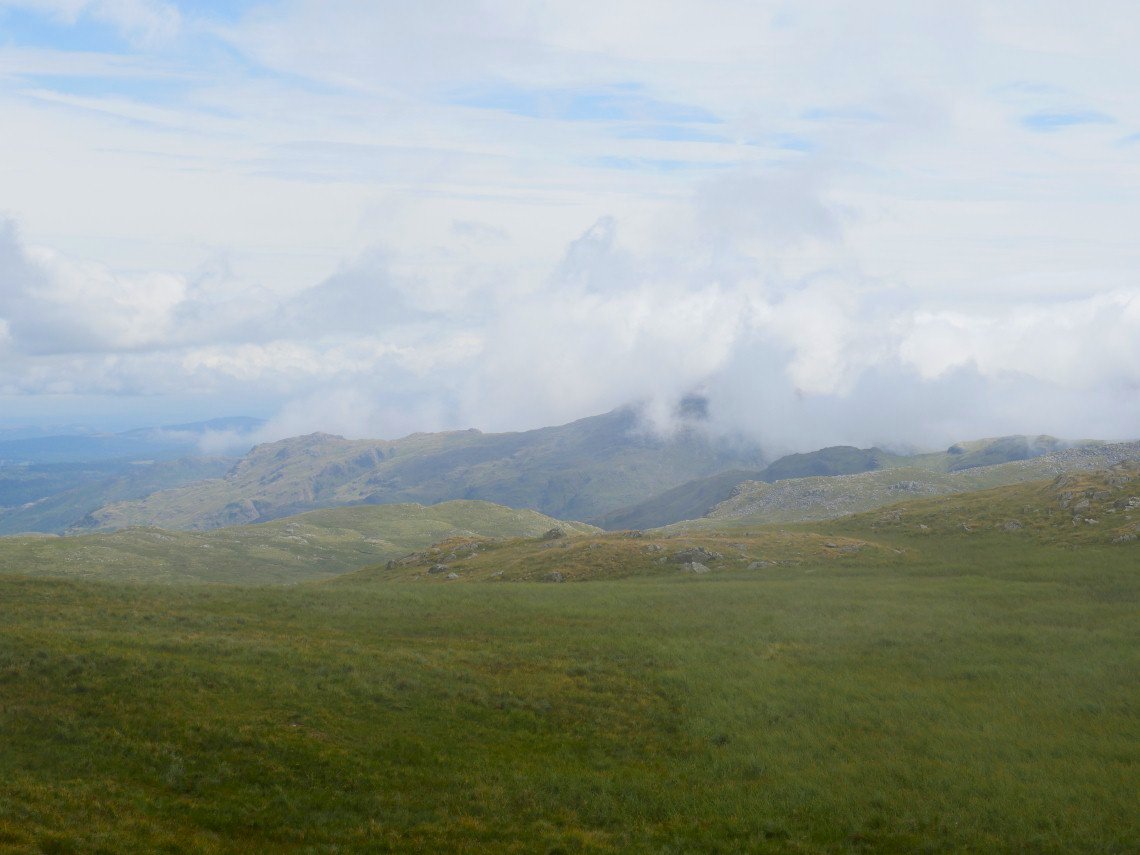 But stayed put over the Coniston fells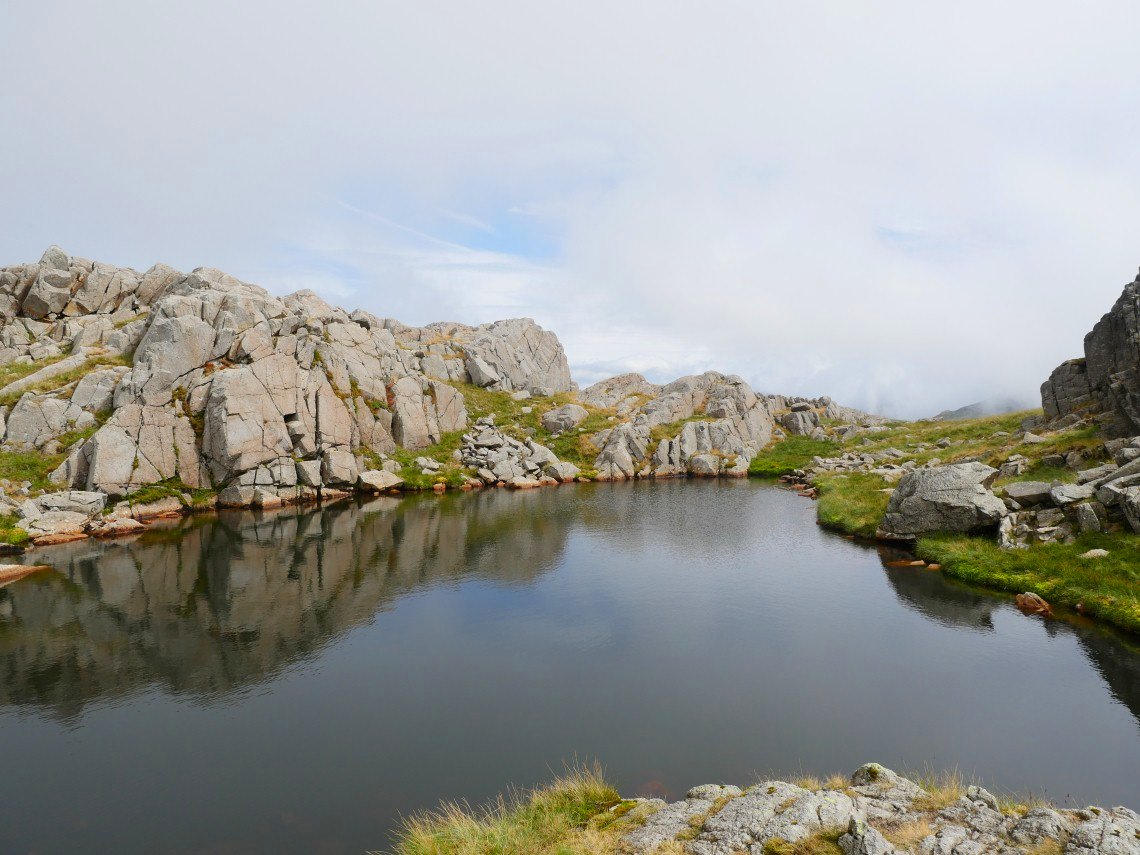 High House Tarn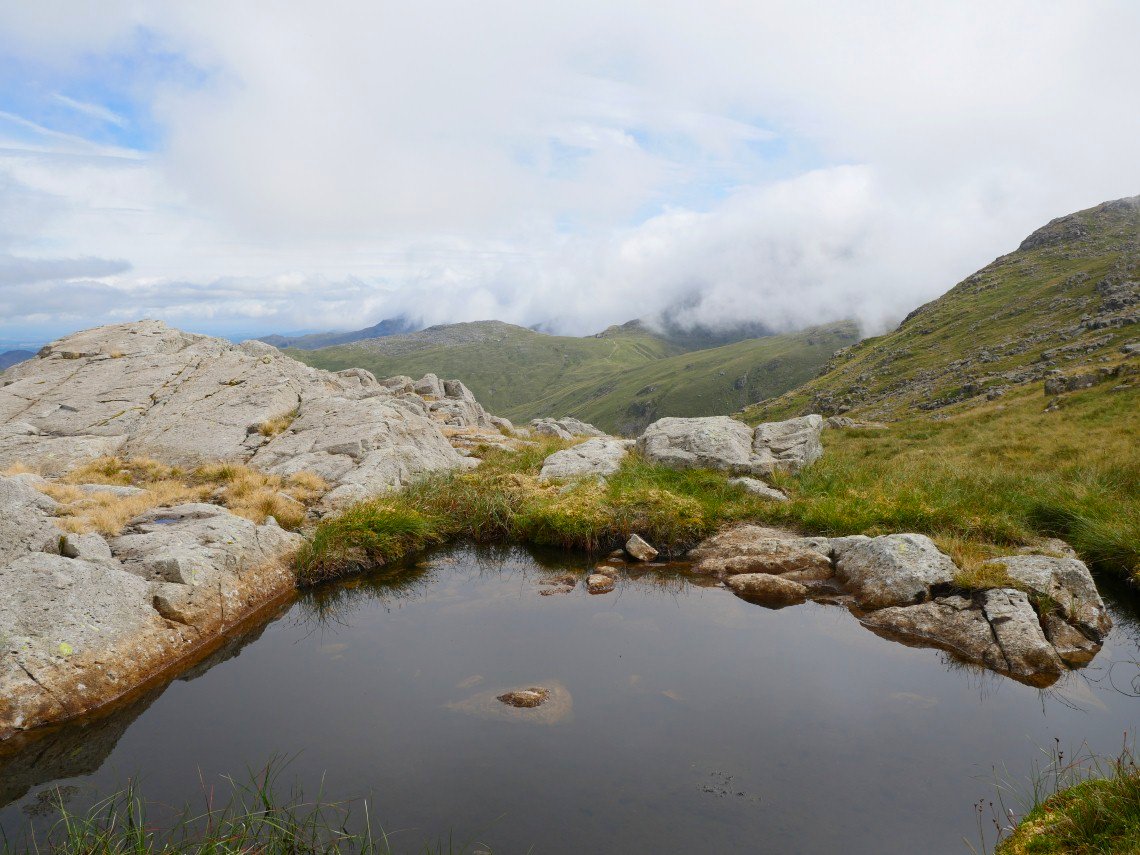 The cloud is still stubbornly clinging to the Coniston group.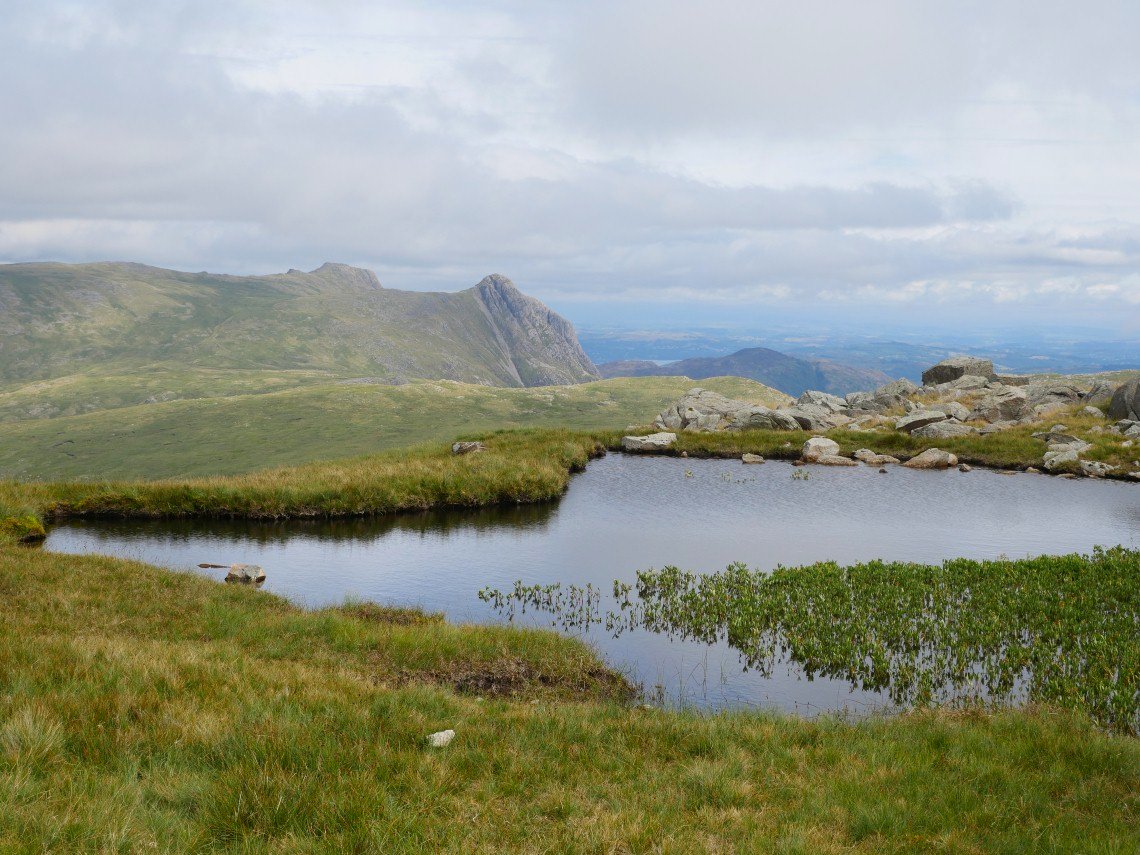 But the Langdales are clear.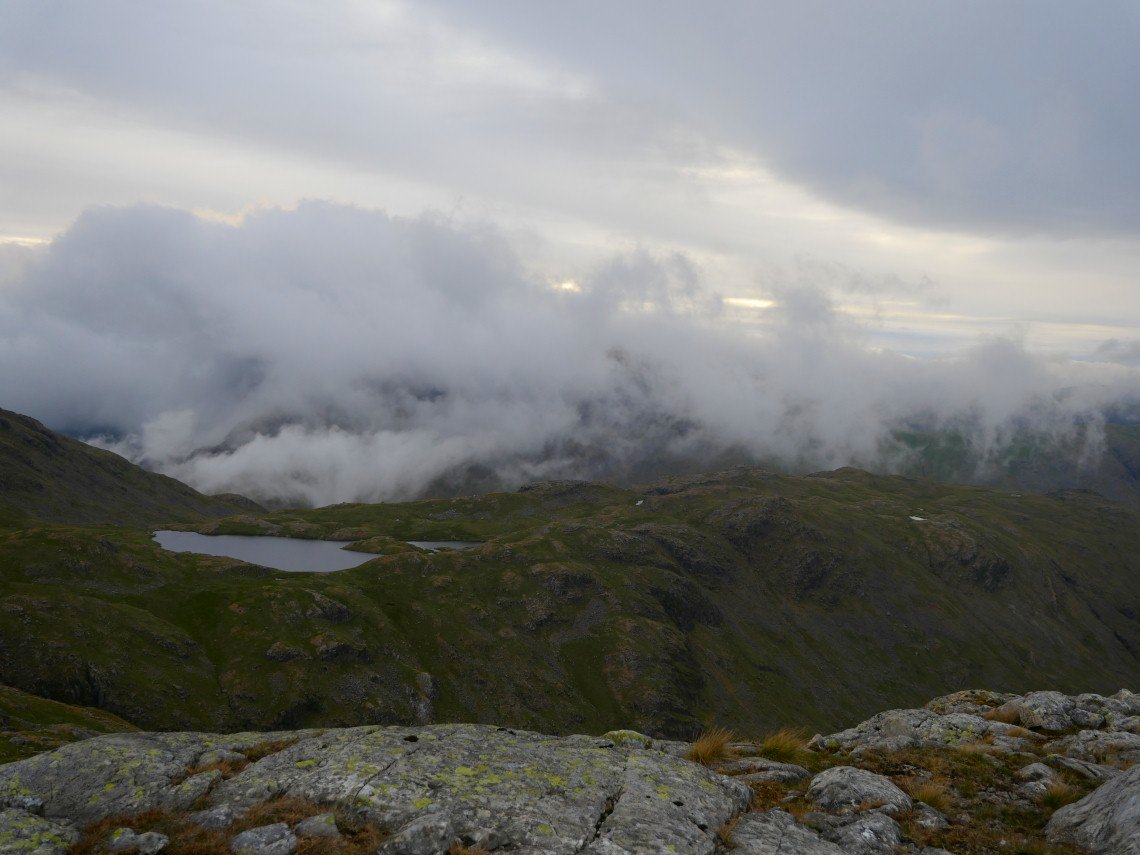 We didn't need to climb all the way to the summit of Allen Crags so contoured around as we wanted to pitch on the western side overlooking Sprinkling Tarn.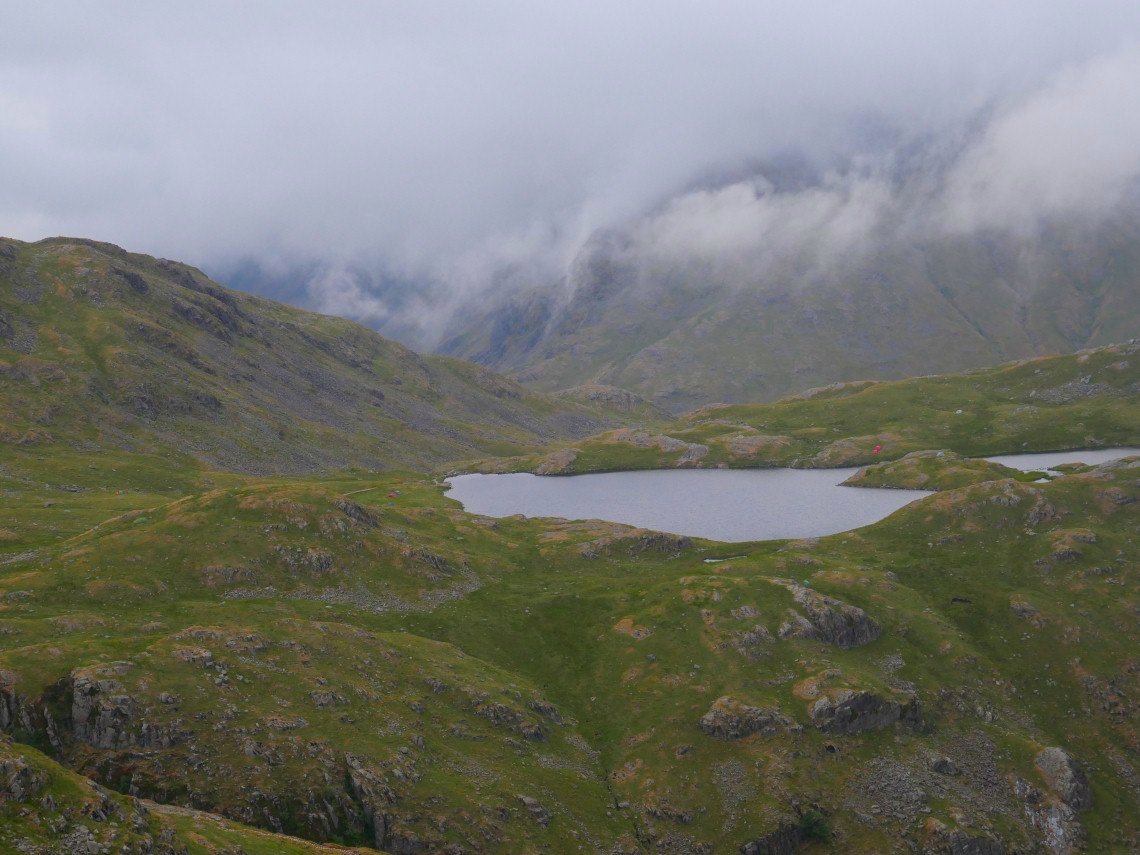 The cloud was quite dramatic during the evening but never quite lifted enough for us to have a sunset.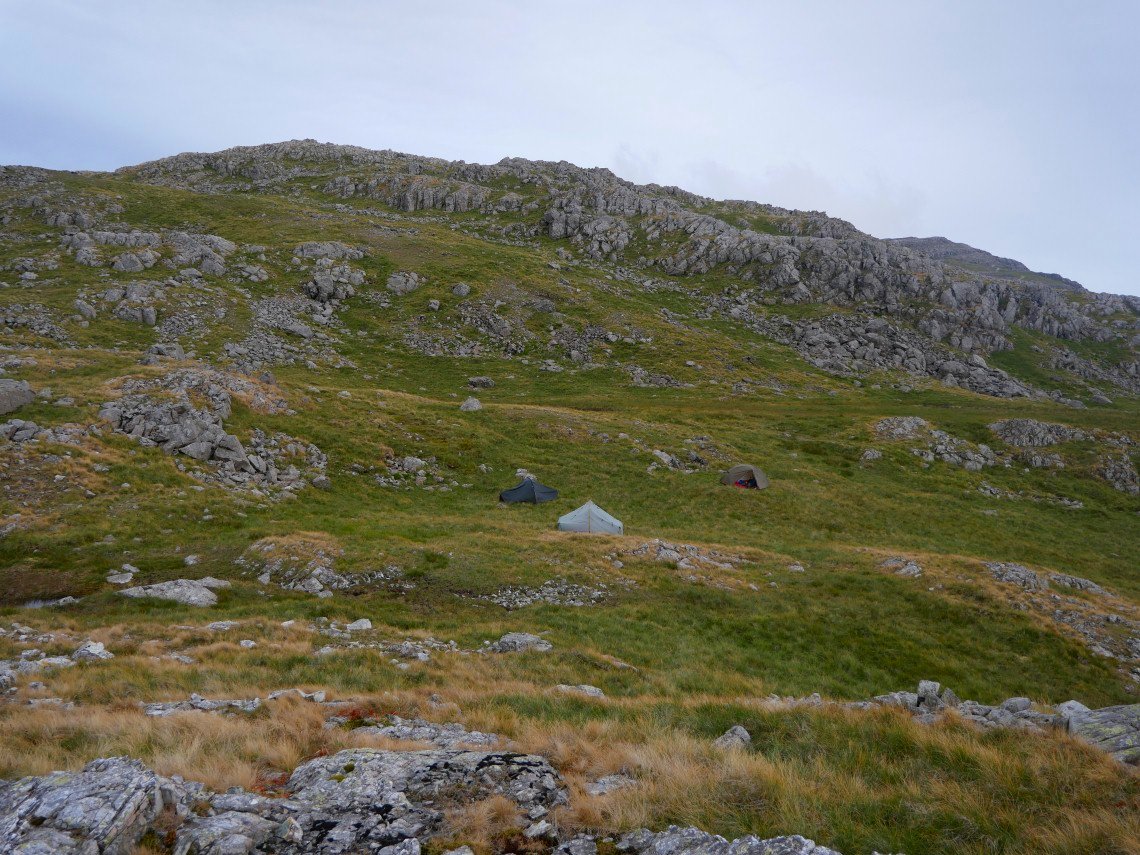 Our camp on Allen crags..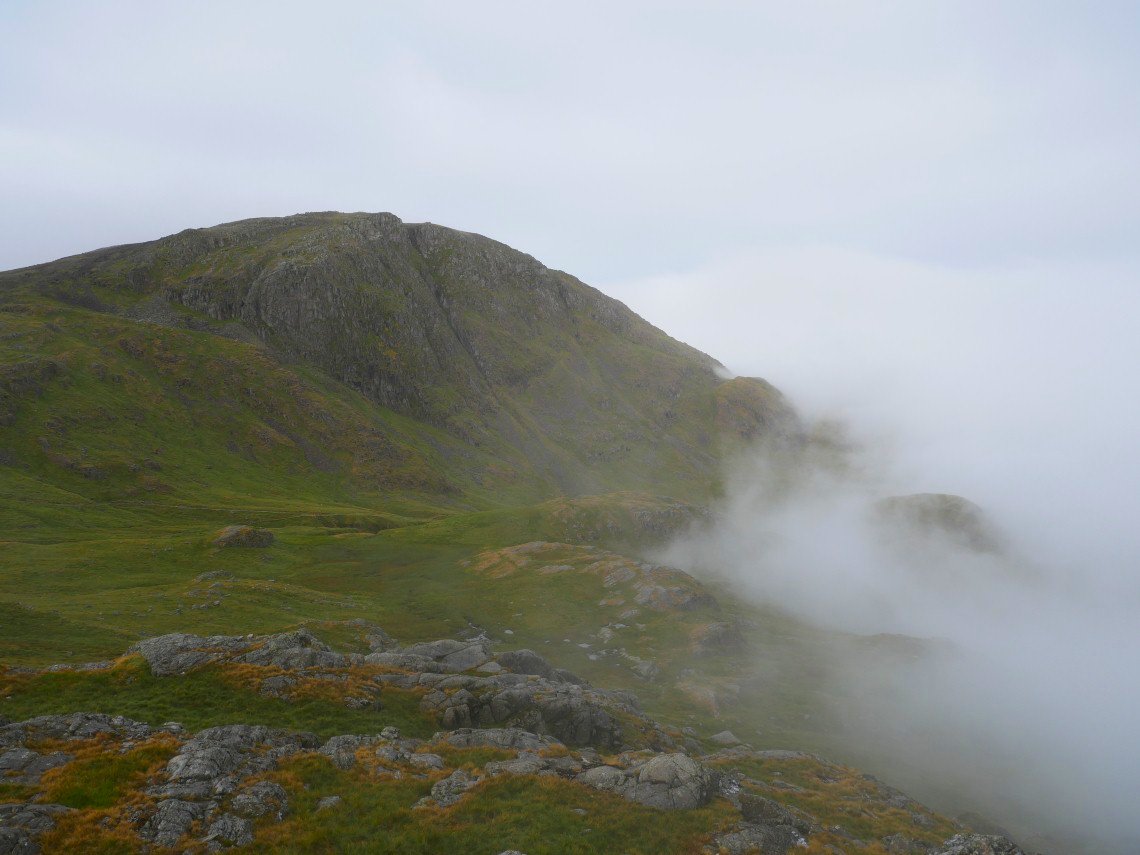 The conditions were much the same in the morning. Again we had dramatic cloud swirling around the tops. Here Great End is clear for a few minutes.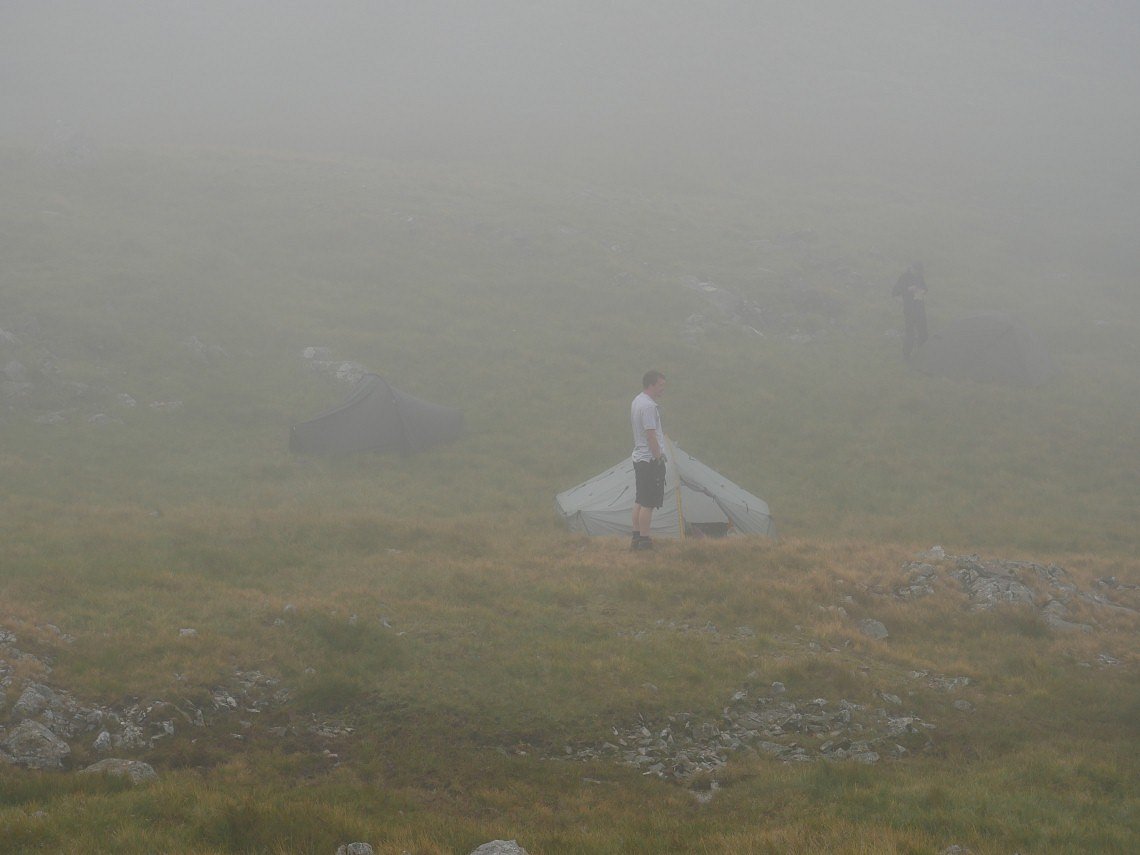 Robert wondering where the views have gone.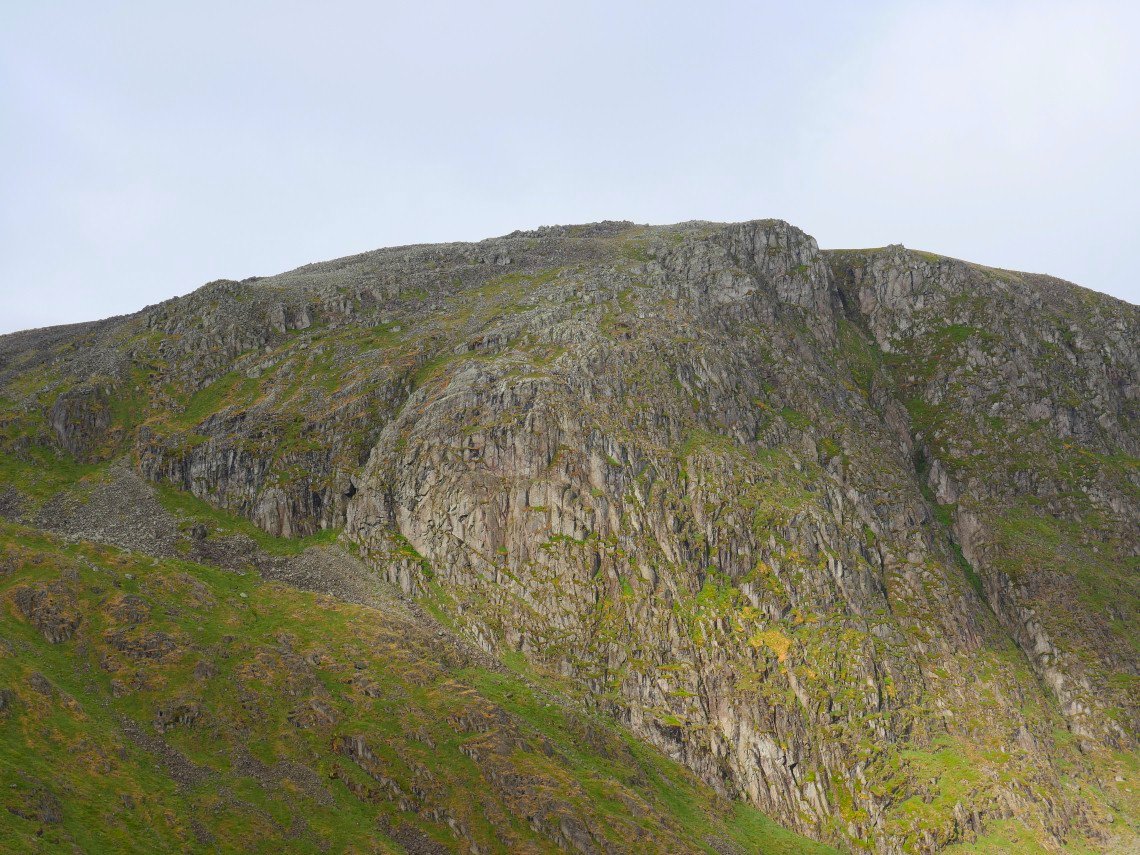 Zooming in on Great End as it was briefly in the sun..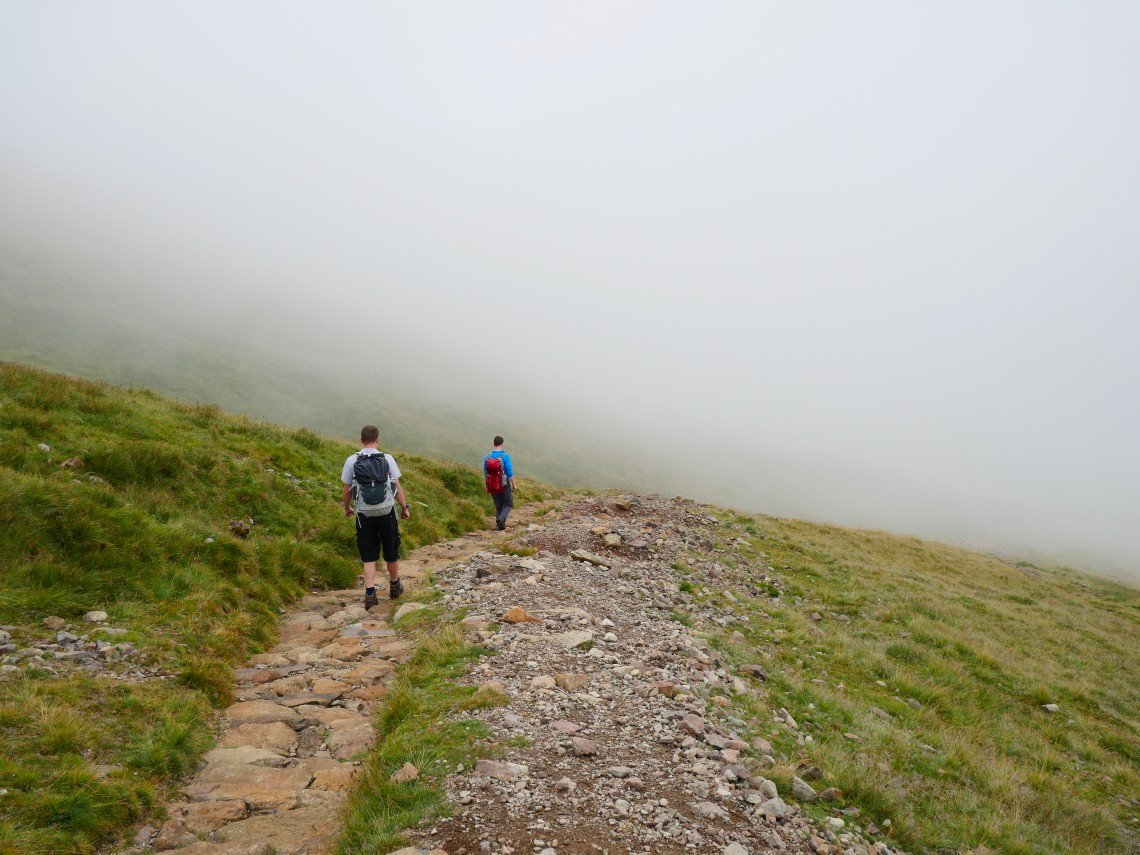 We made our way down to the motorway path coming over from Langdale and headed for Angle Tarn.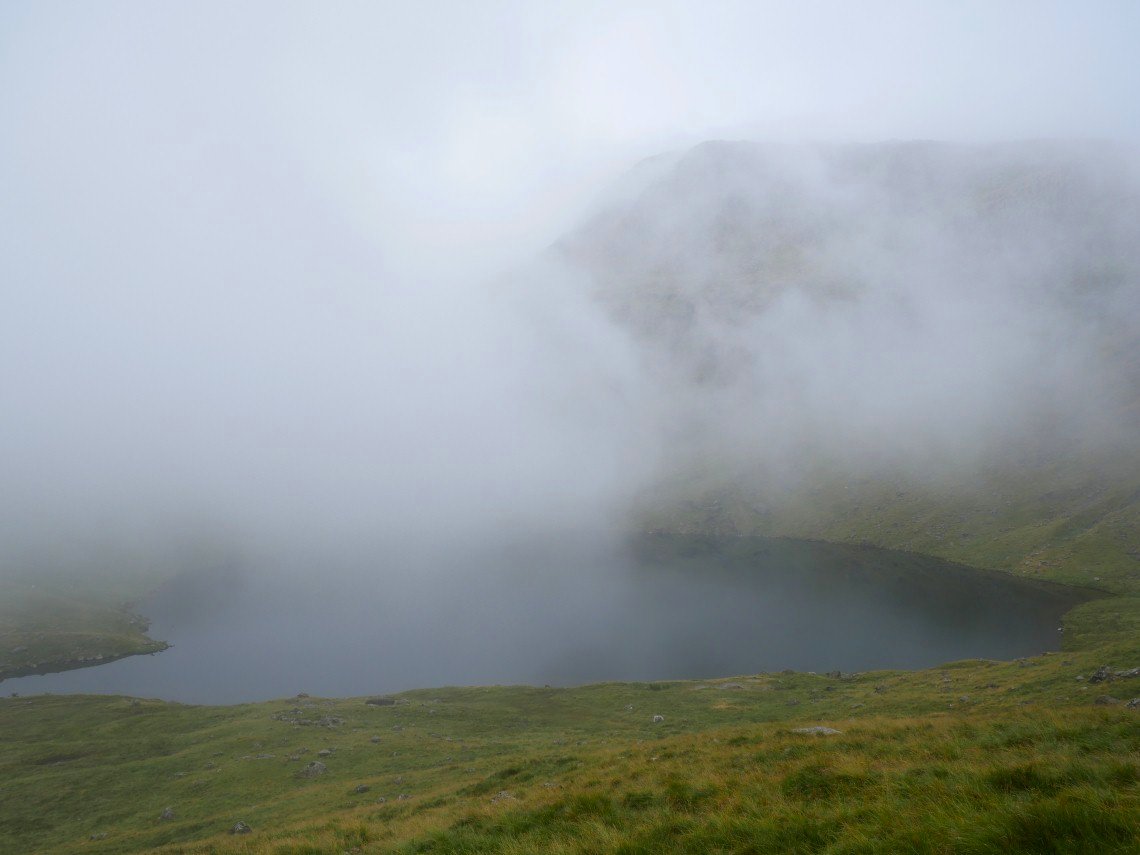 Which we could just about see.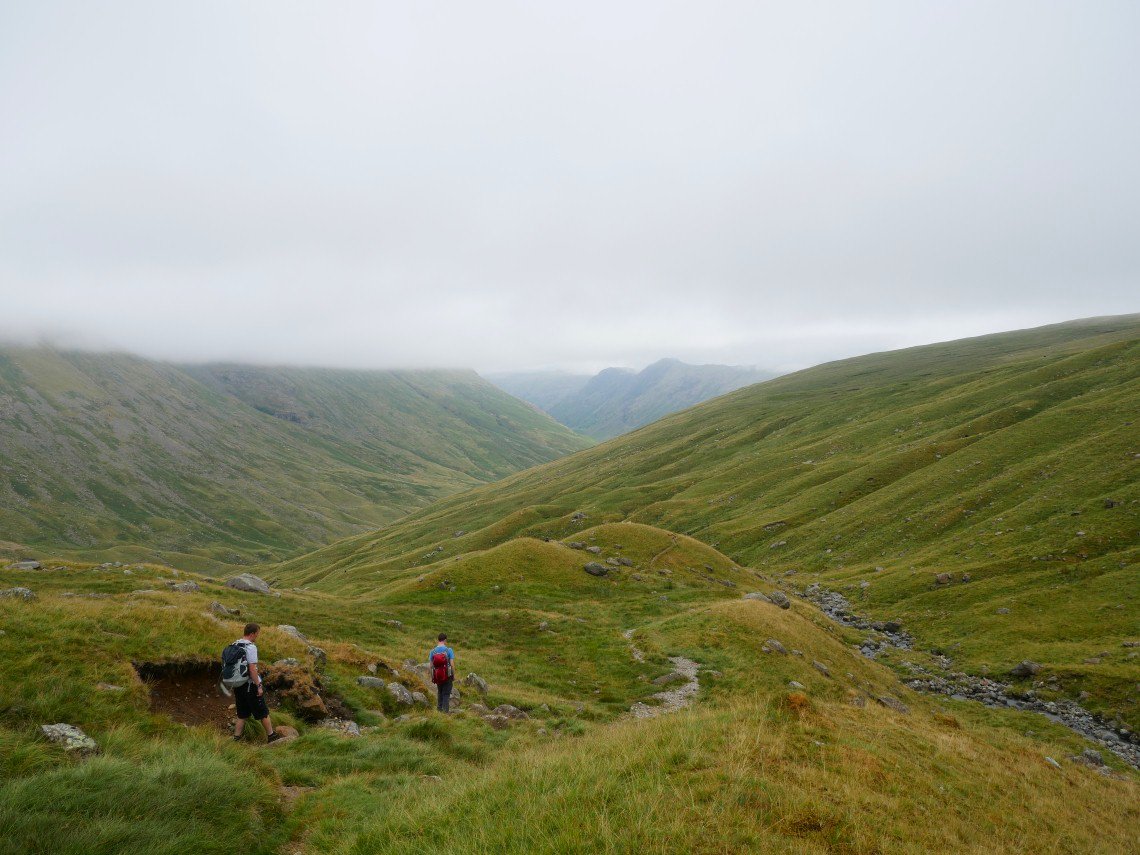 Looking down into Langstrath.
There is aright of way marked on the map coming down by Allencrags Gill but it looks very steep..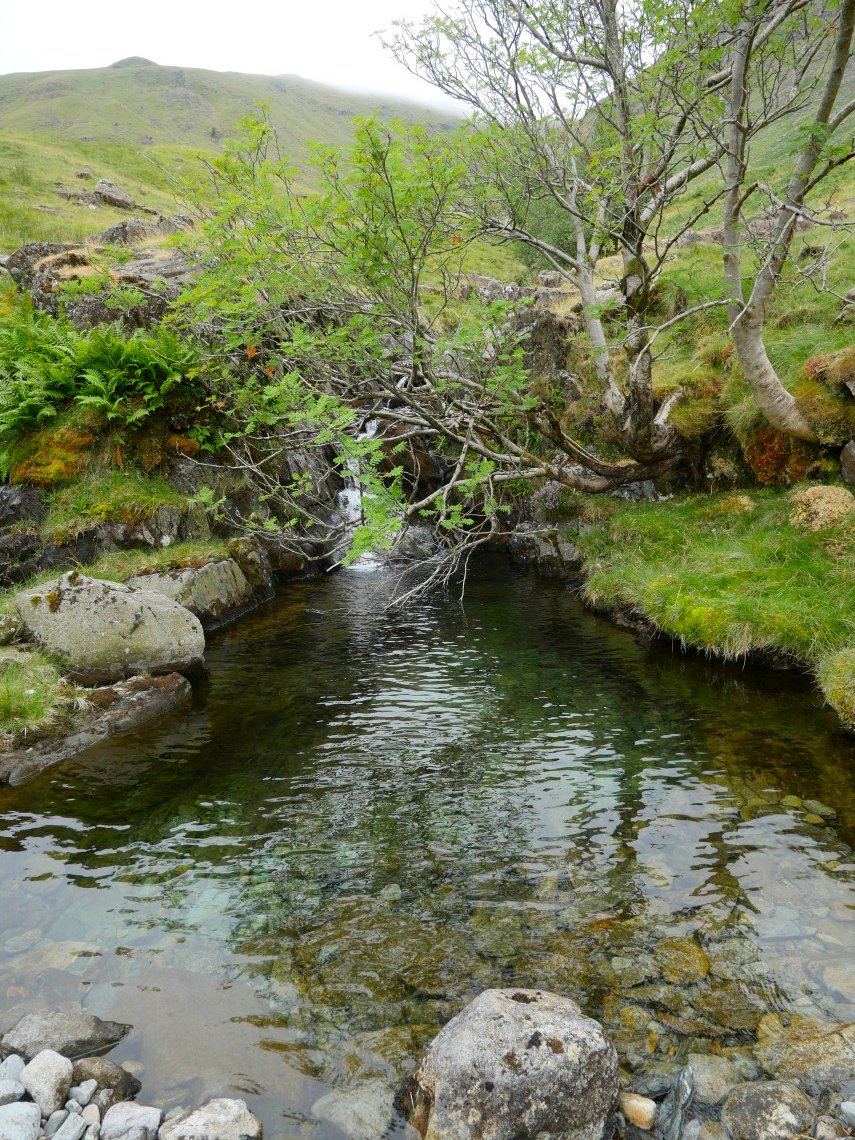 Lovely pool formed where Allencrags Gill and Angletarn Gill meet.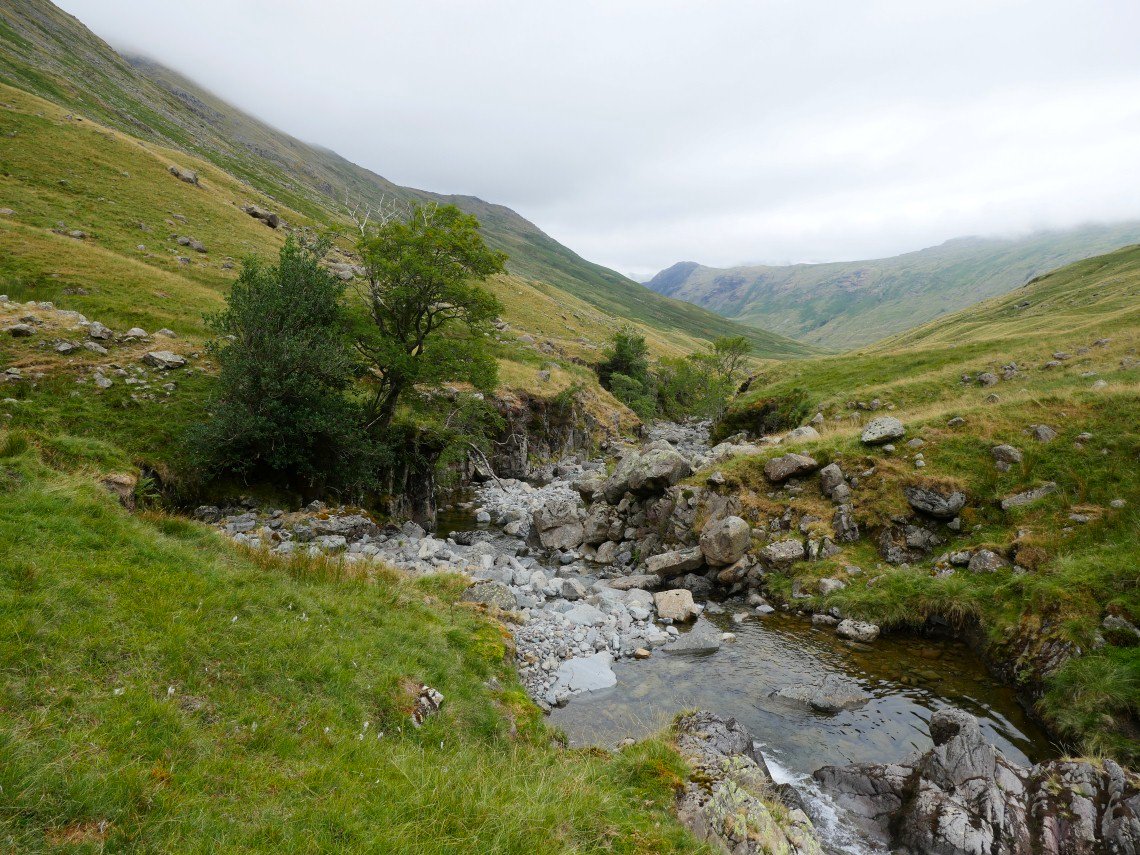 Once joined they become Langstrath Beck which we follow all the way back to the end of the valley..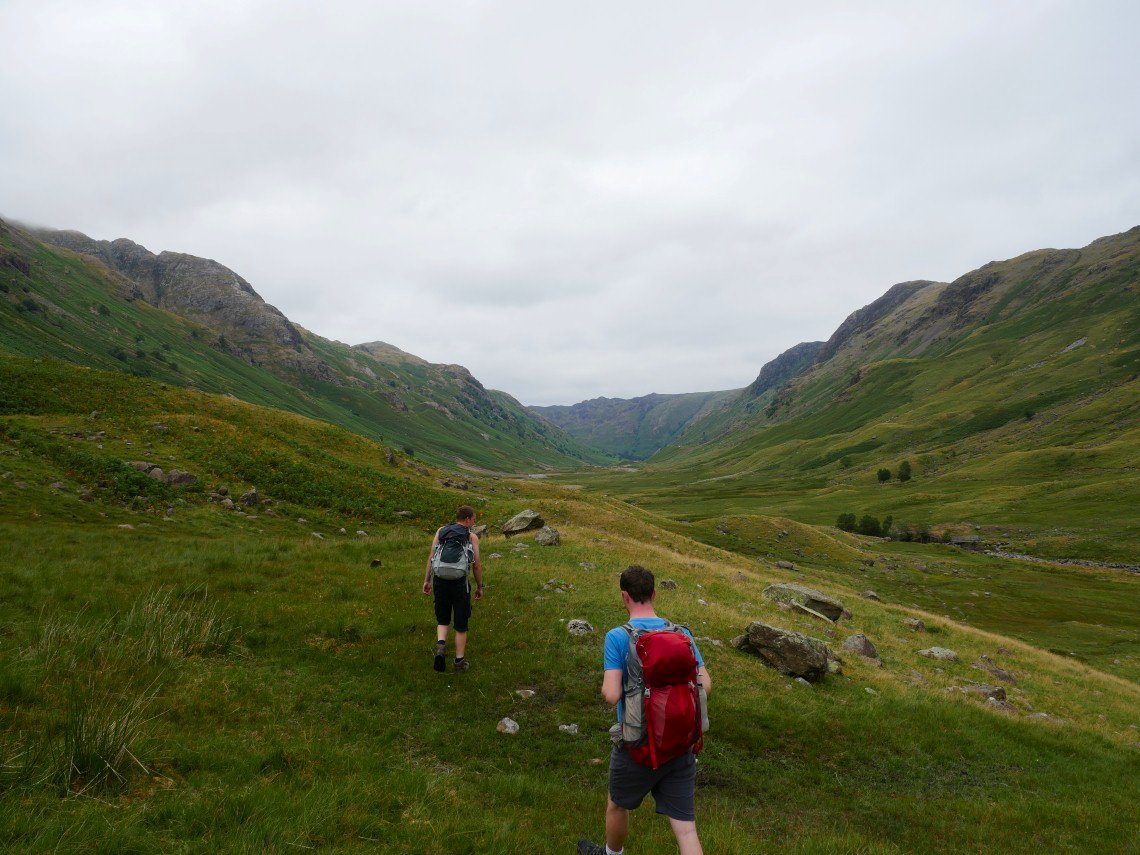 Looking along Langstrath.
Tray Dub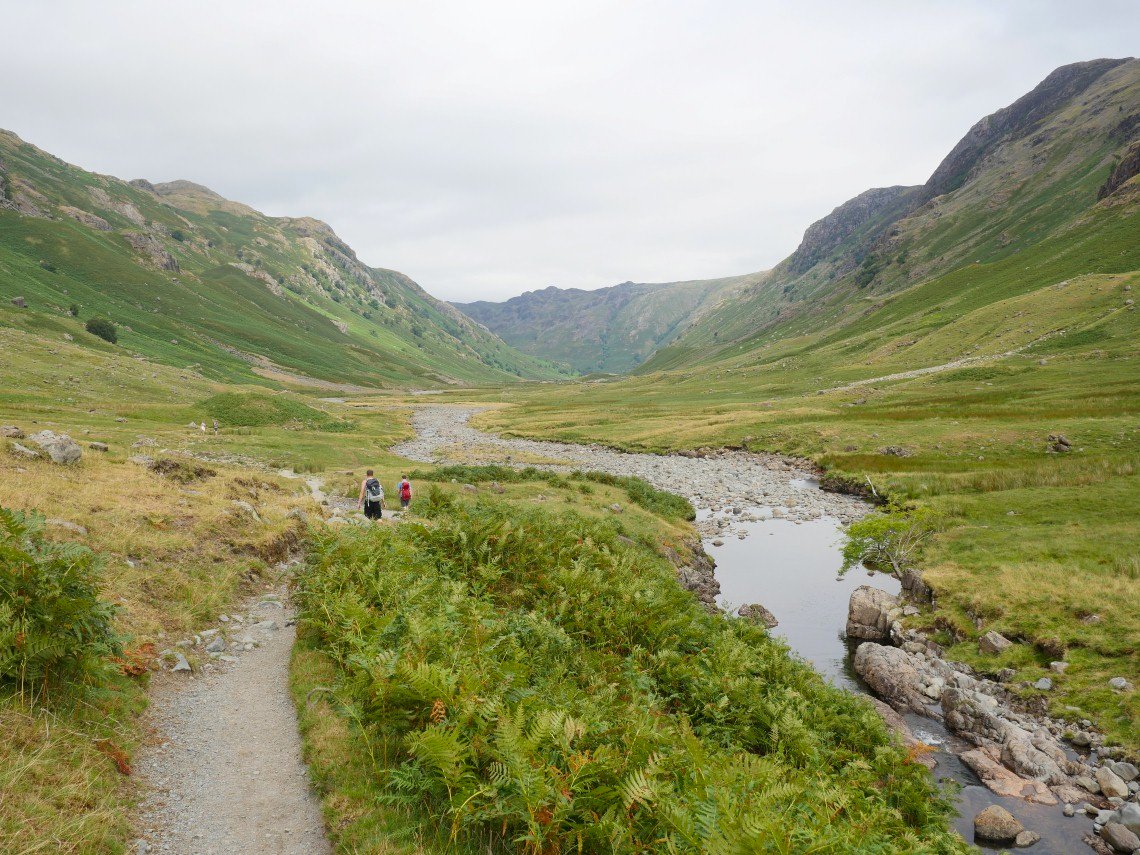 What a lovely place Langstrath is, easily accessible but still with a very remote feel.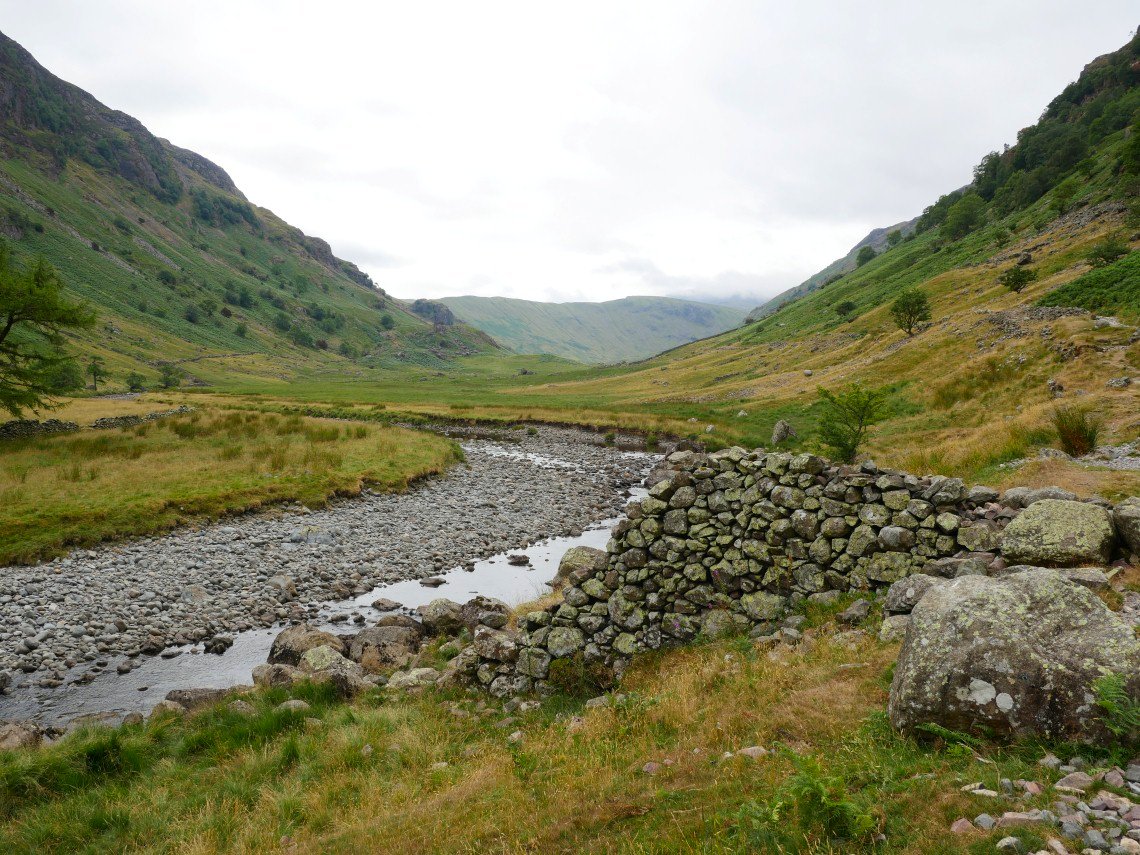 A look back along Langstrath.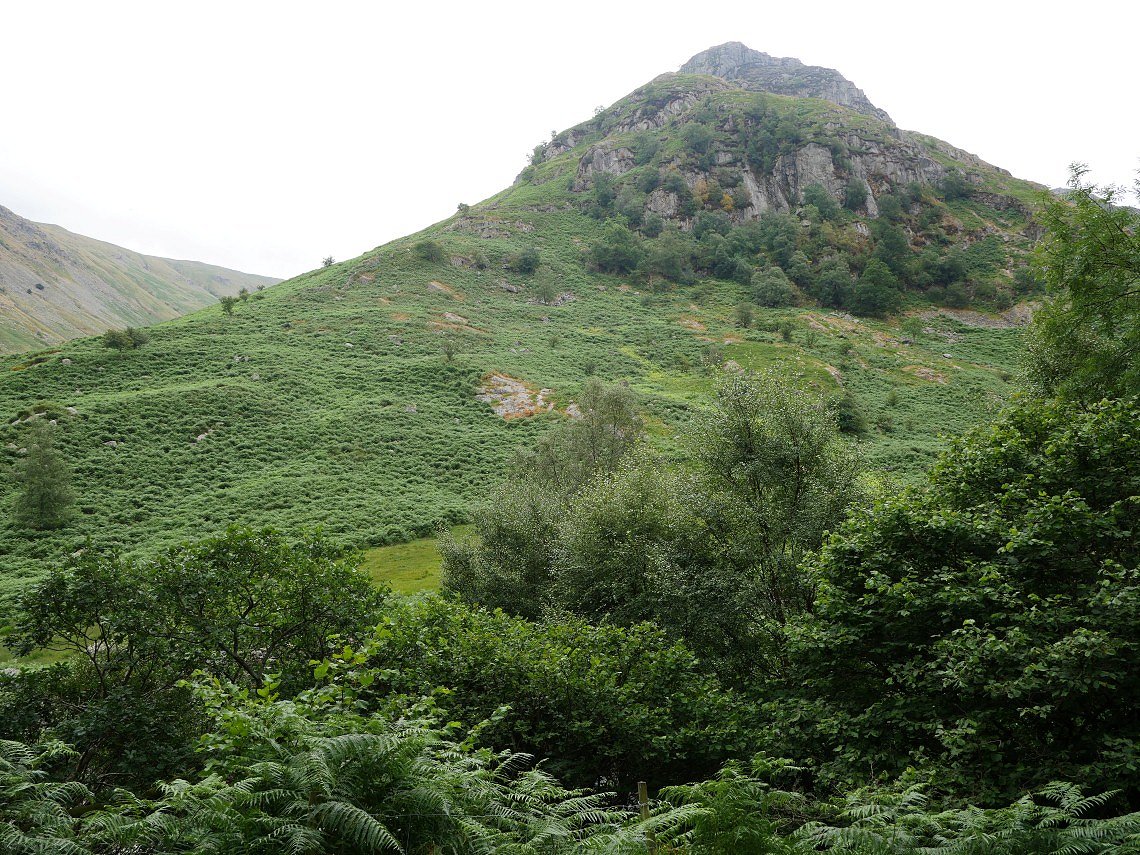 Passing Eagle Crag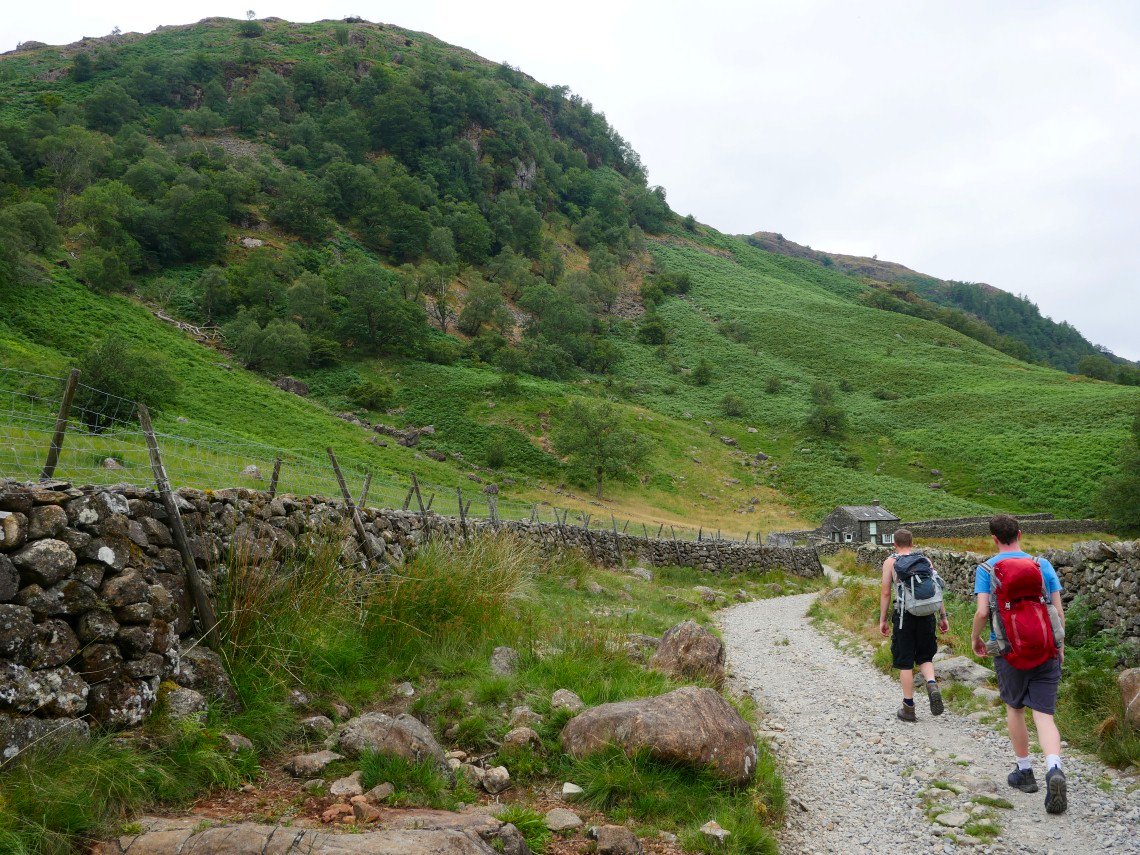 And completing the circle as we reach Alisongrass Crag