WWW.KARLSWALKS.CO.UK
PICTURES AND TRIP REPORTS FROM MY WALKS IN THE ENGLISH LAKE DISTRICT
---
An Angle Tarn round
8th July 2018
Route. Hartsop - Hayeswater - Satura Crag - Brock Crags - Angle Tarn - Boredale Hause - Hartsop ( about 6.5 miles 1750ft ascent )
Another outing from Hartsop this week. Cloudier at first than it has been lately but no less hot.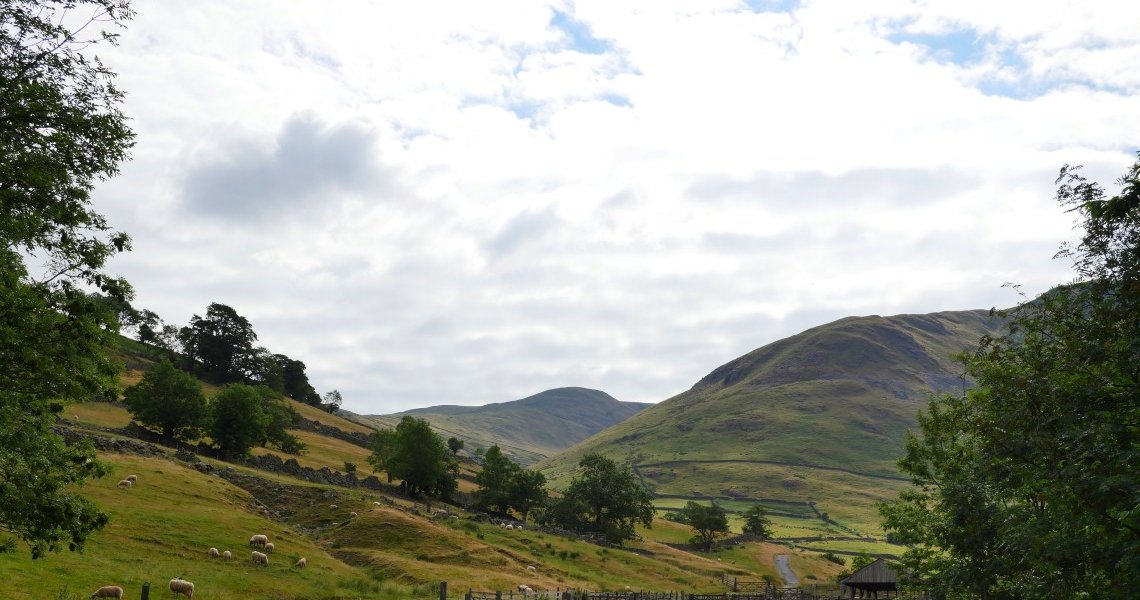 The view along the valley towards Hayeswater. The Knott is the prominent fell in the centre with Gray Crag to the right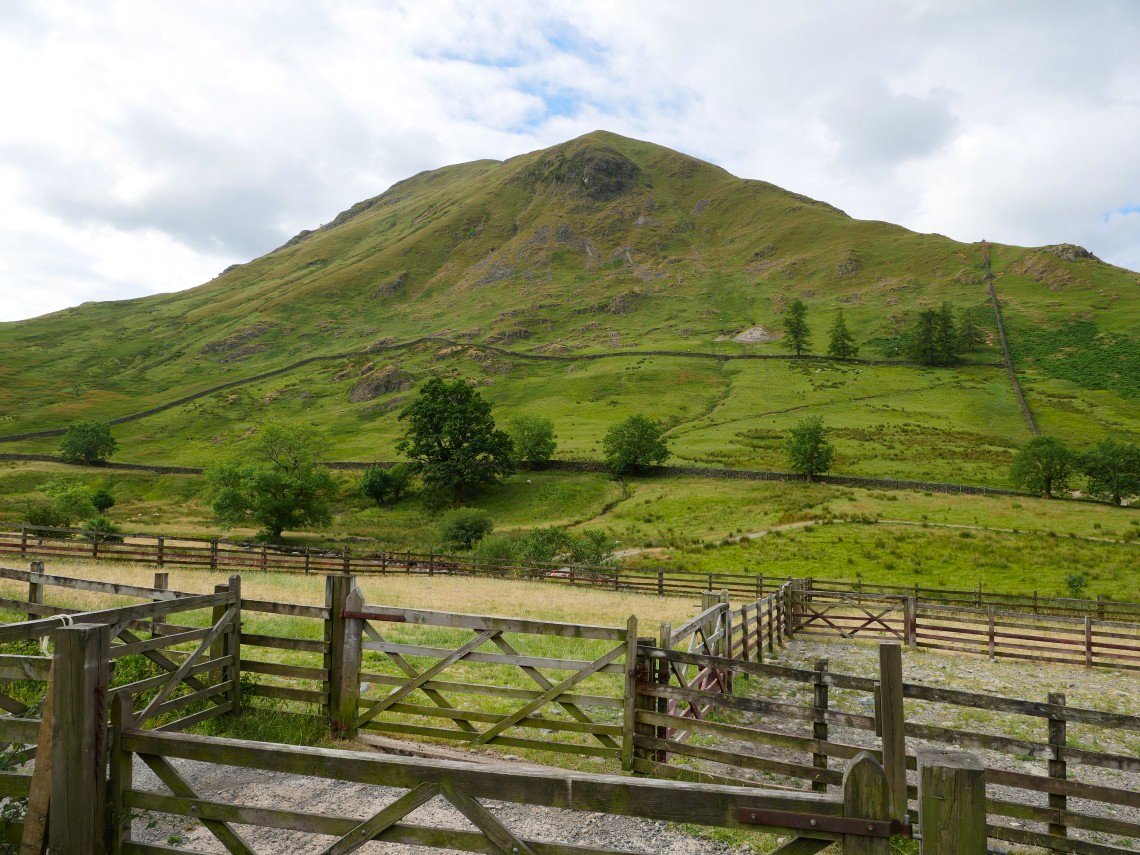 Hartsop Dodd.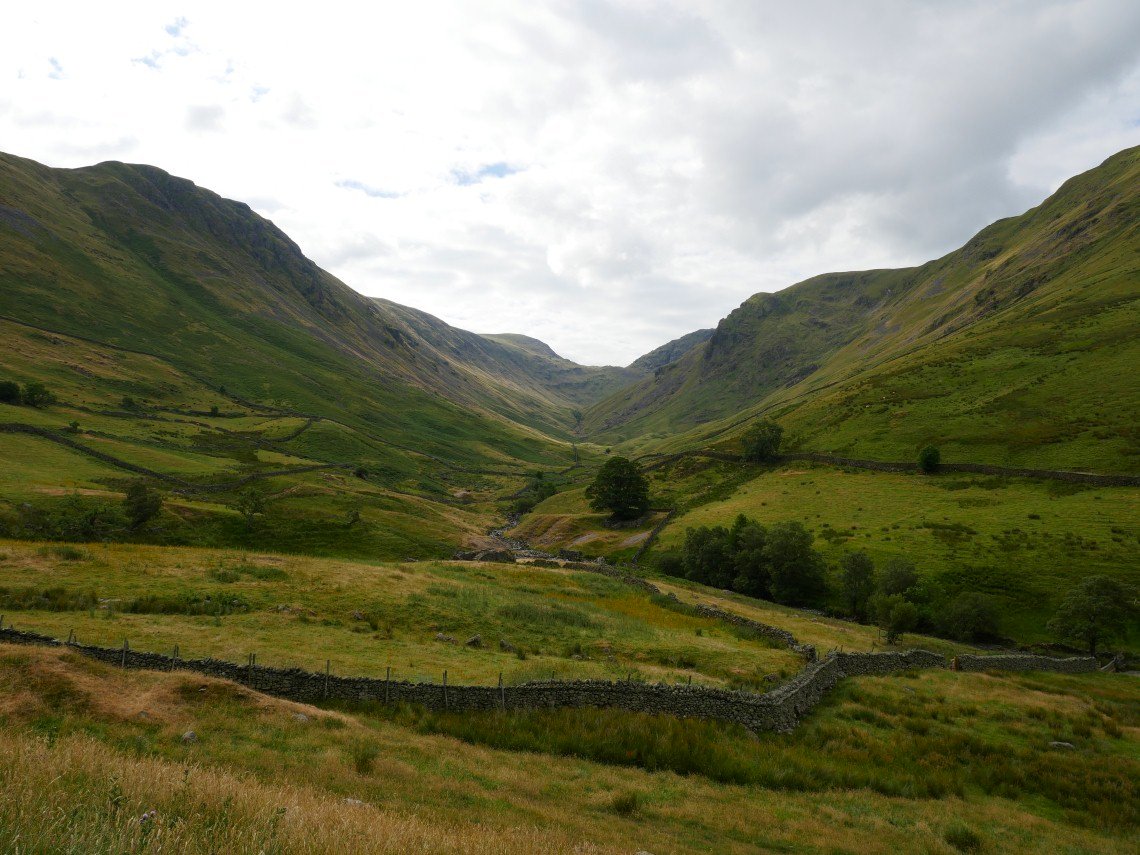 A look along Pasture Bottom to Threshwaite Mouth.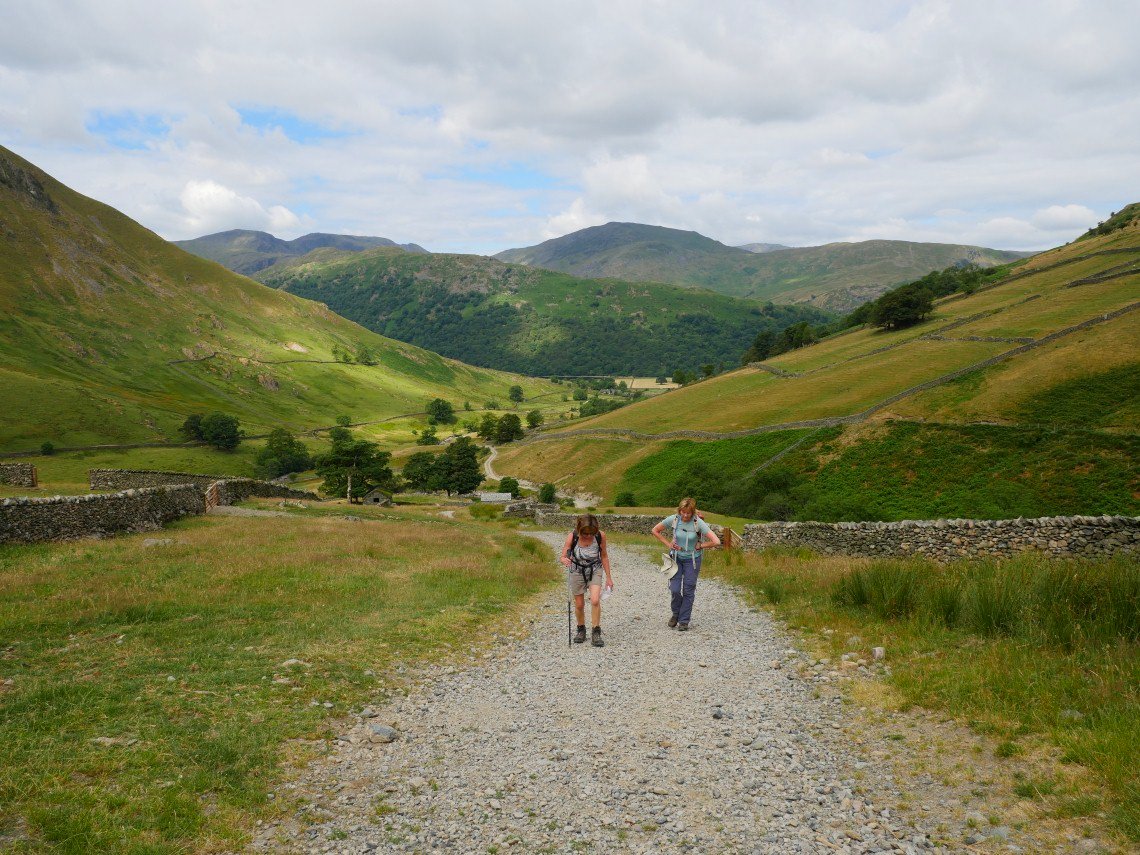 As mentioned although we had cloud cover the day was still incredibly warm and perhaps with a bit of added humidity as well. We were soon glowing nicely on the climb to Hayeswater.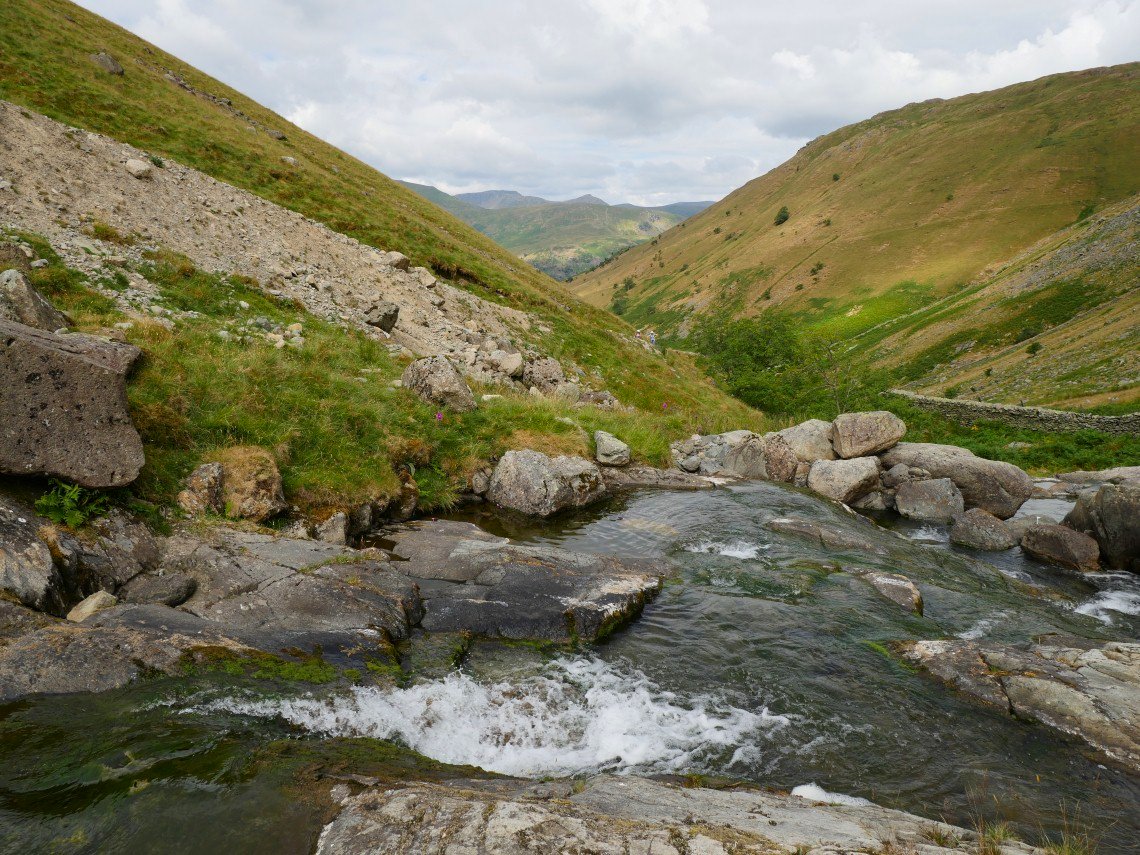 I dropped down from the track to try a spot of rock hopping up the stream.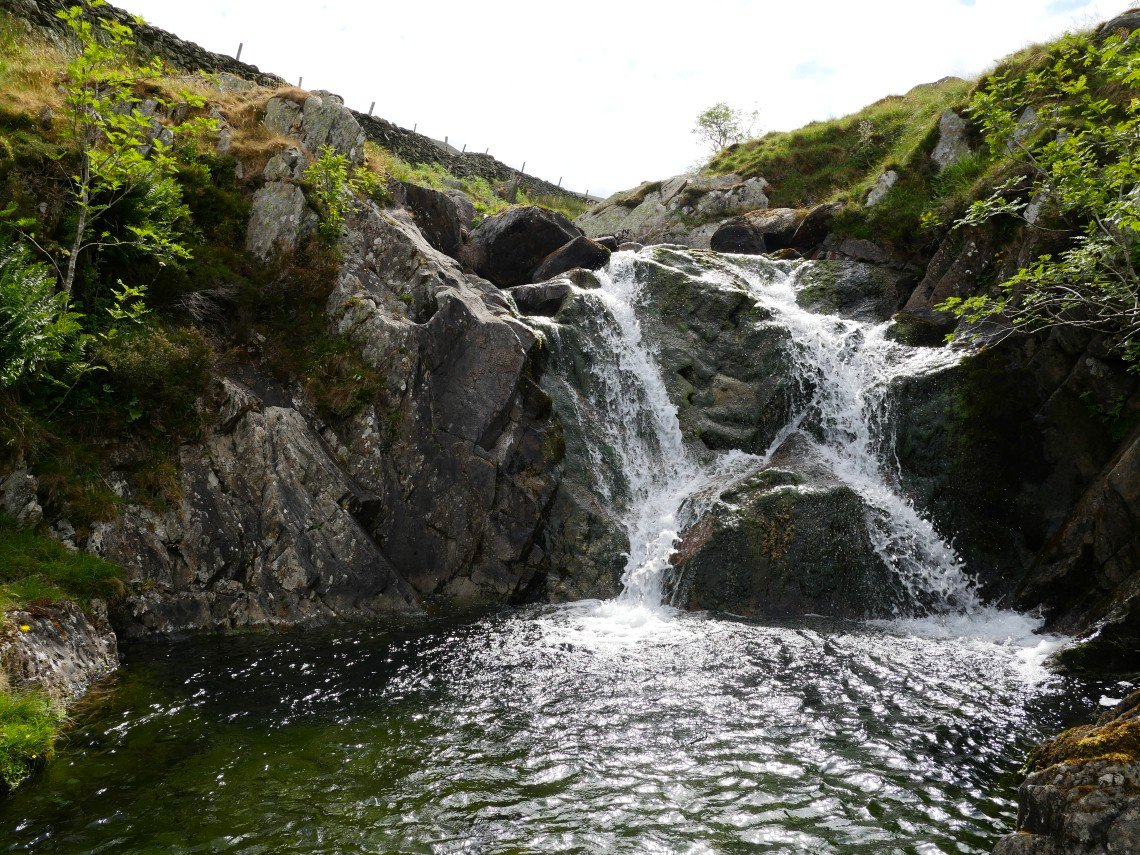 But I had to admit defeat at this point. This pool looked very tempting and had it been a little further in to the walk we probably would have been in.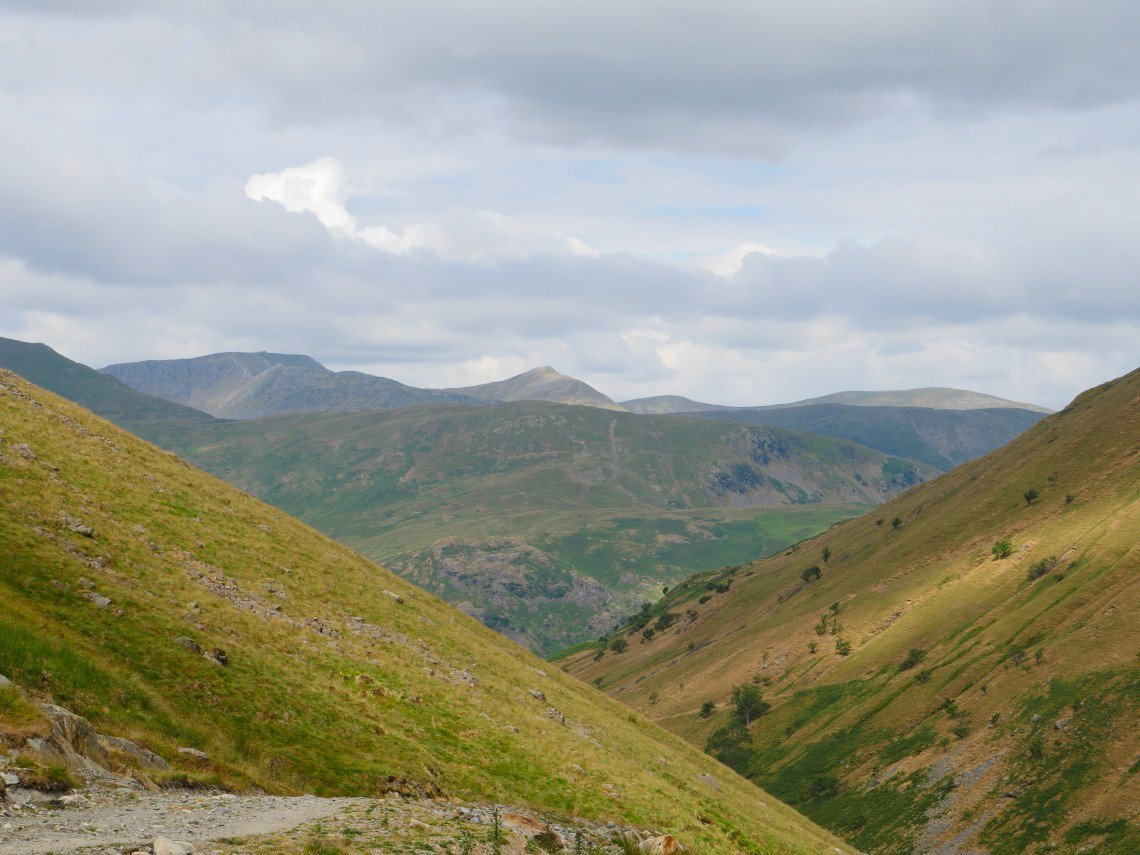 Helvellyn and Catstyecam appear as we near the top of the track.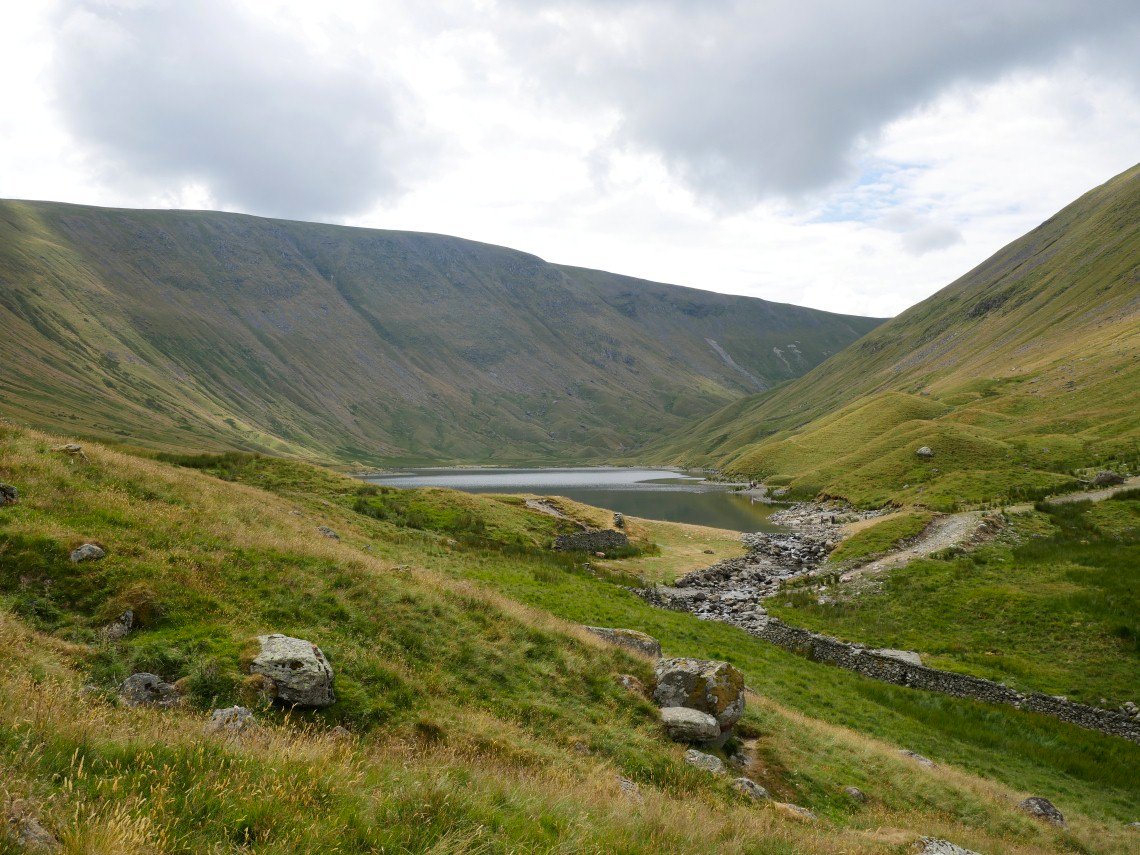 Hayeswater.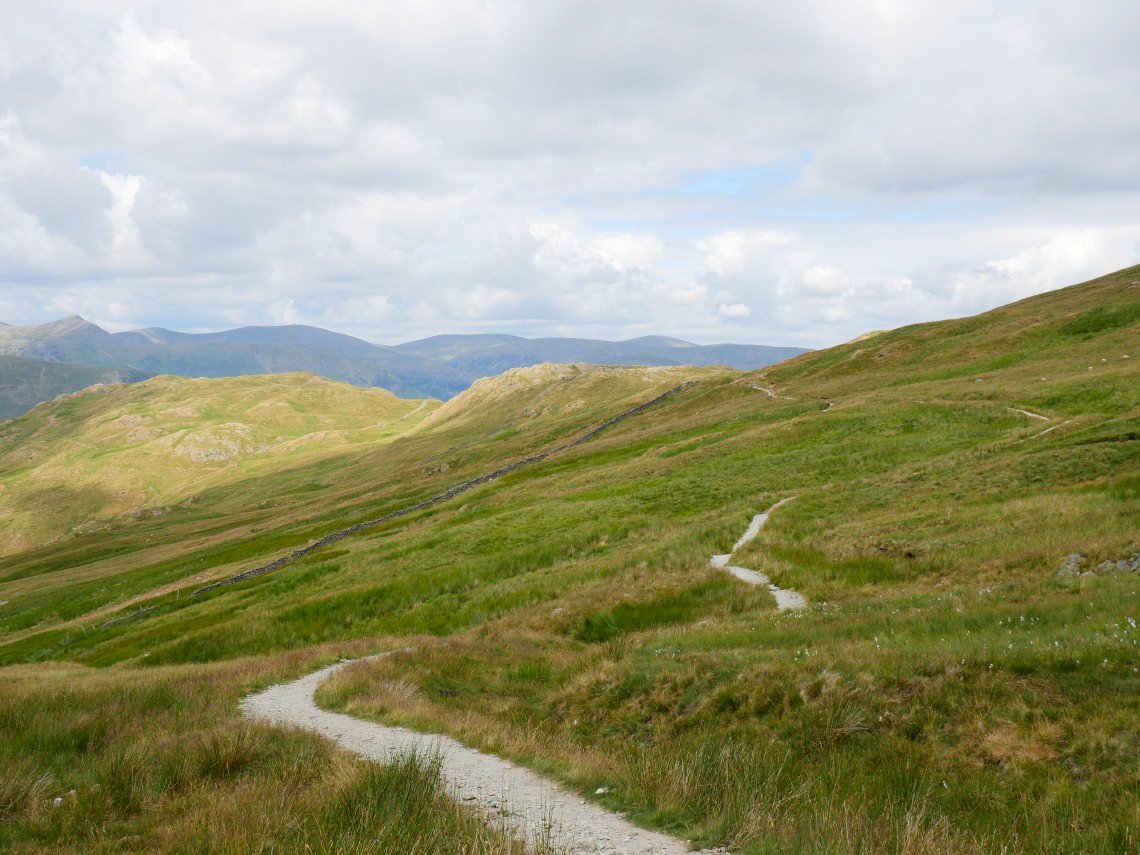 We turn left at Hayeswater and after a steep but shortish climb turn left again and join the coast to coast route.
.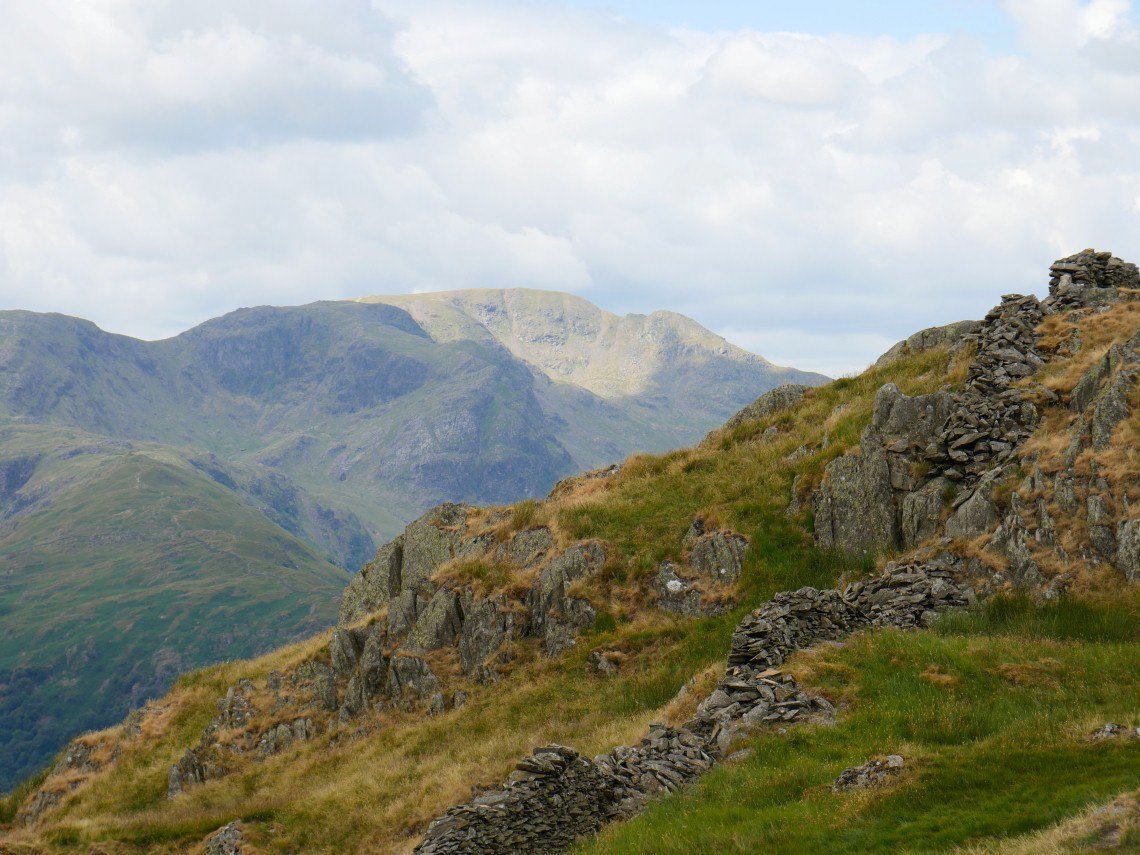 The sun breaks through on Fairfield and Cofa Pike.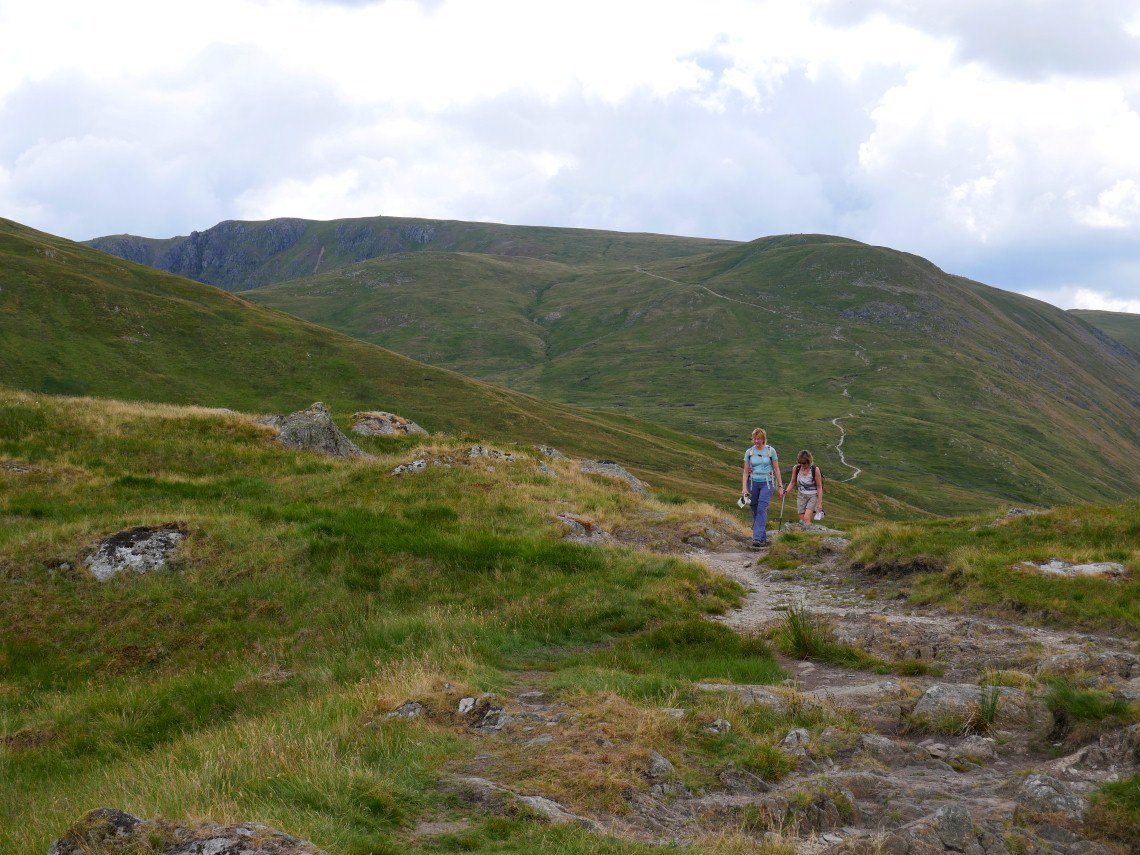 Looking back to the coast to coast path as it snakes its way around The Knott.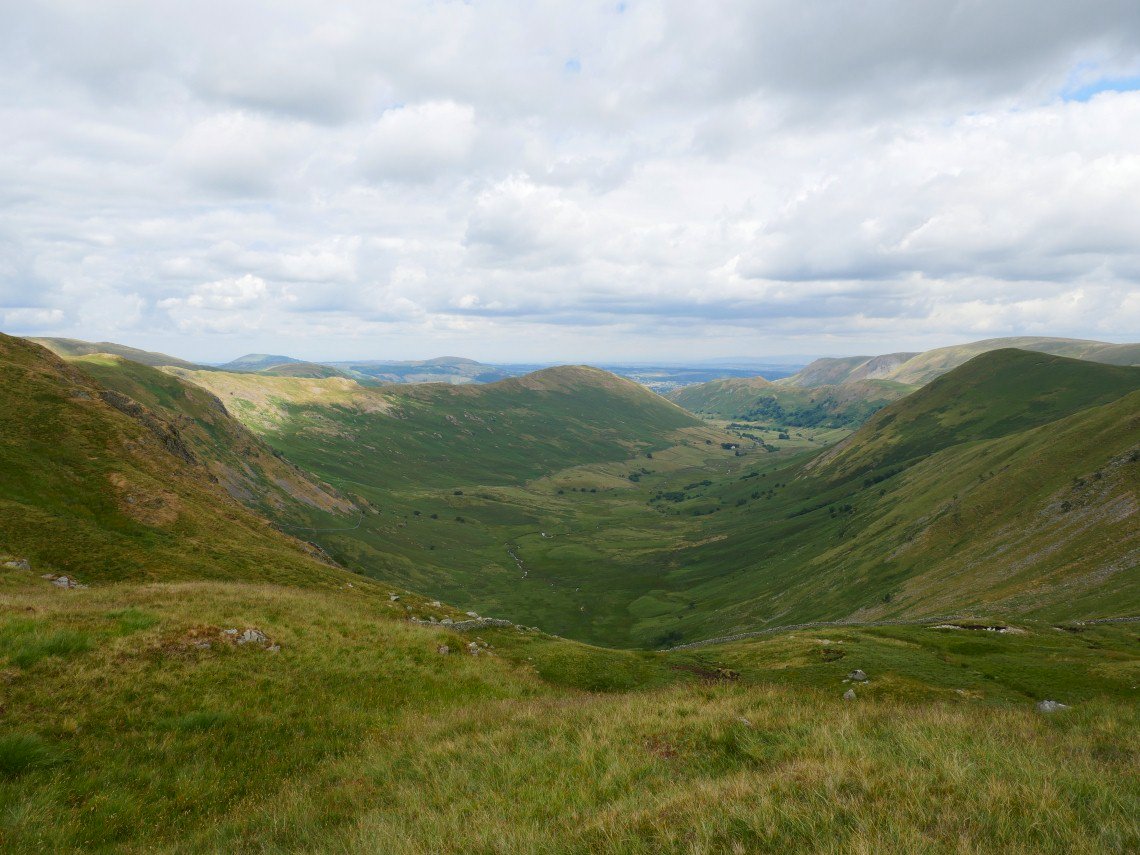 View down Bannerdale, Beda Fell on the left and The Nab on the right.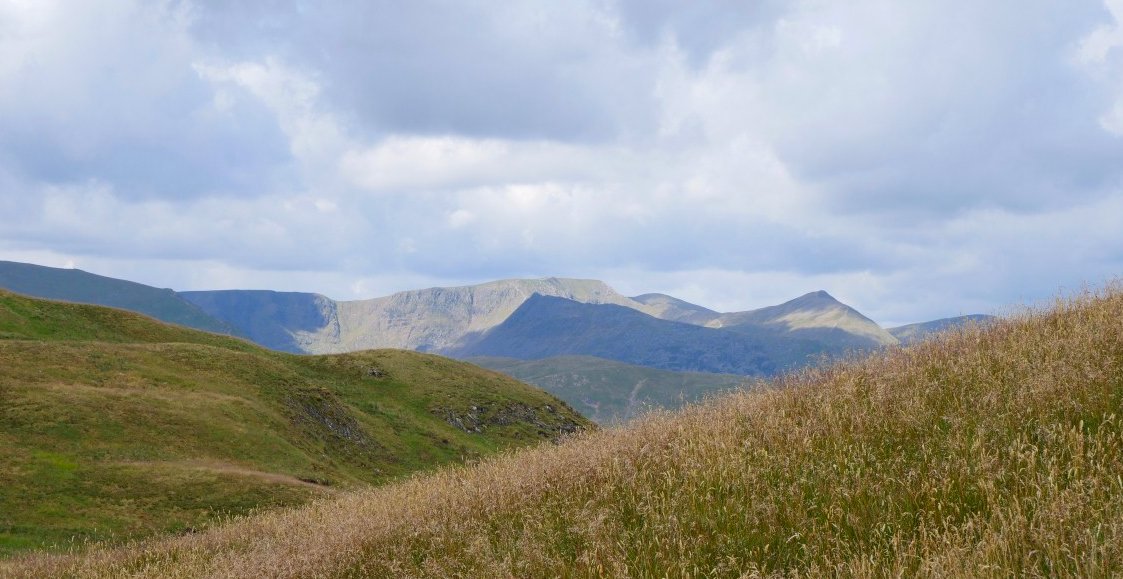 The sun now lights up the Helvellyn fells.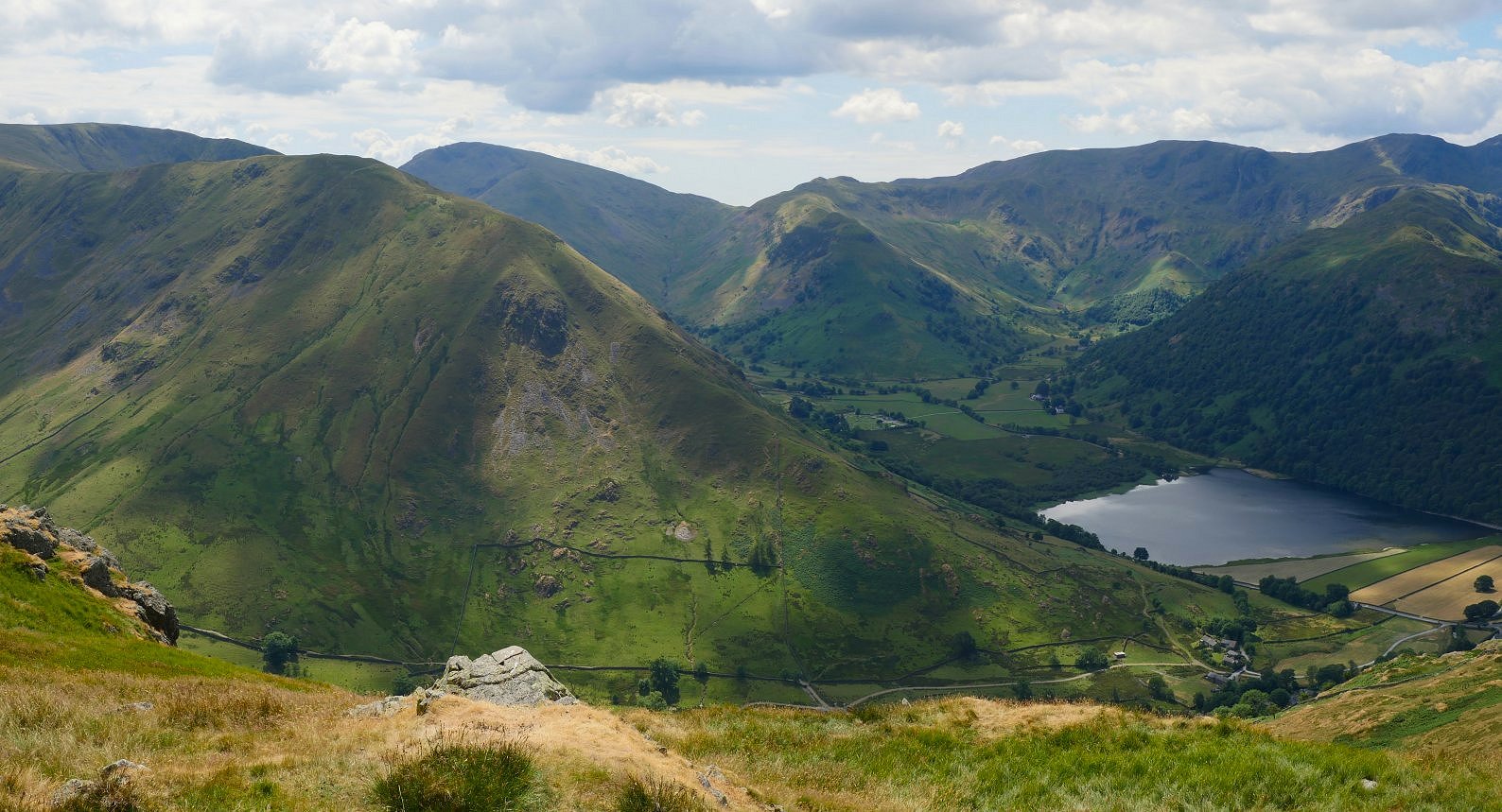 Two pictures stitched together showing the view to the south from Brock Crags..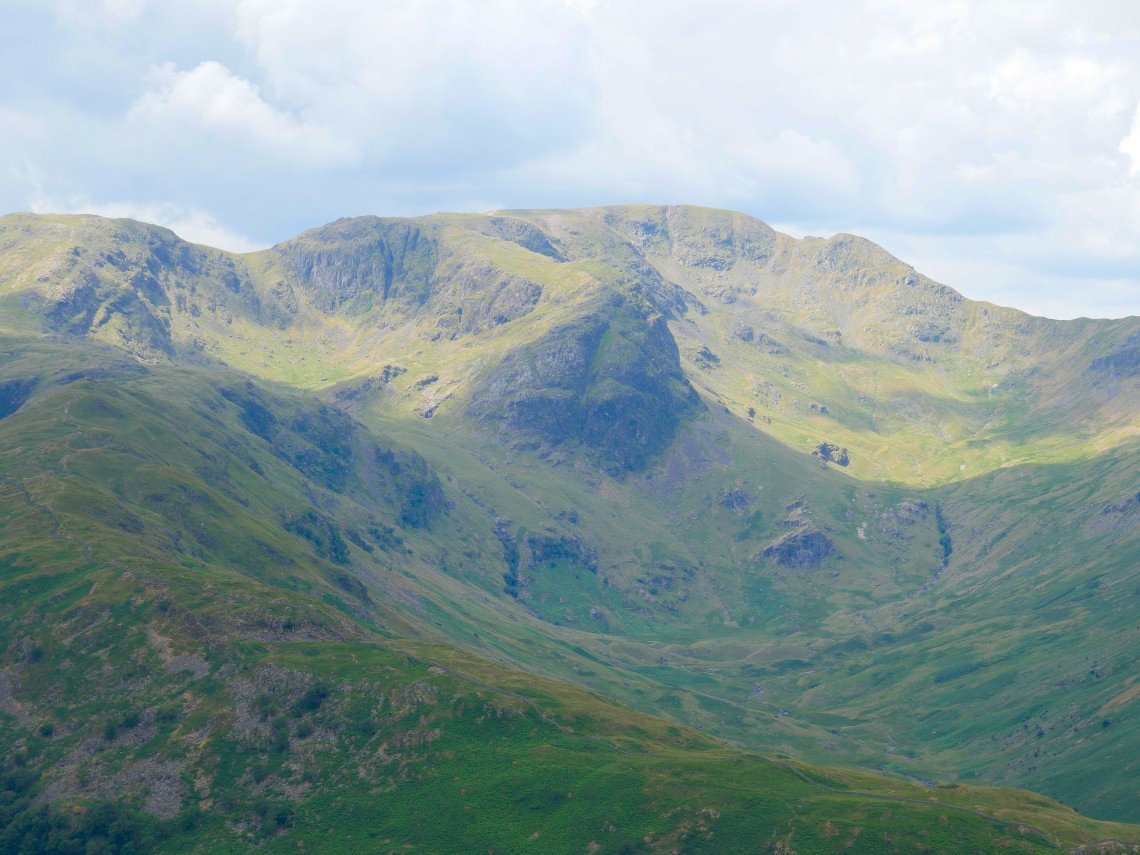 A look across the valley to Deepdale with the great bulk of Greenhow End leading up to Fairfield.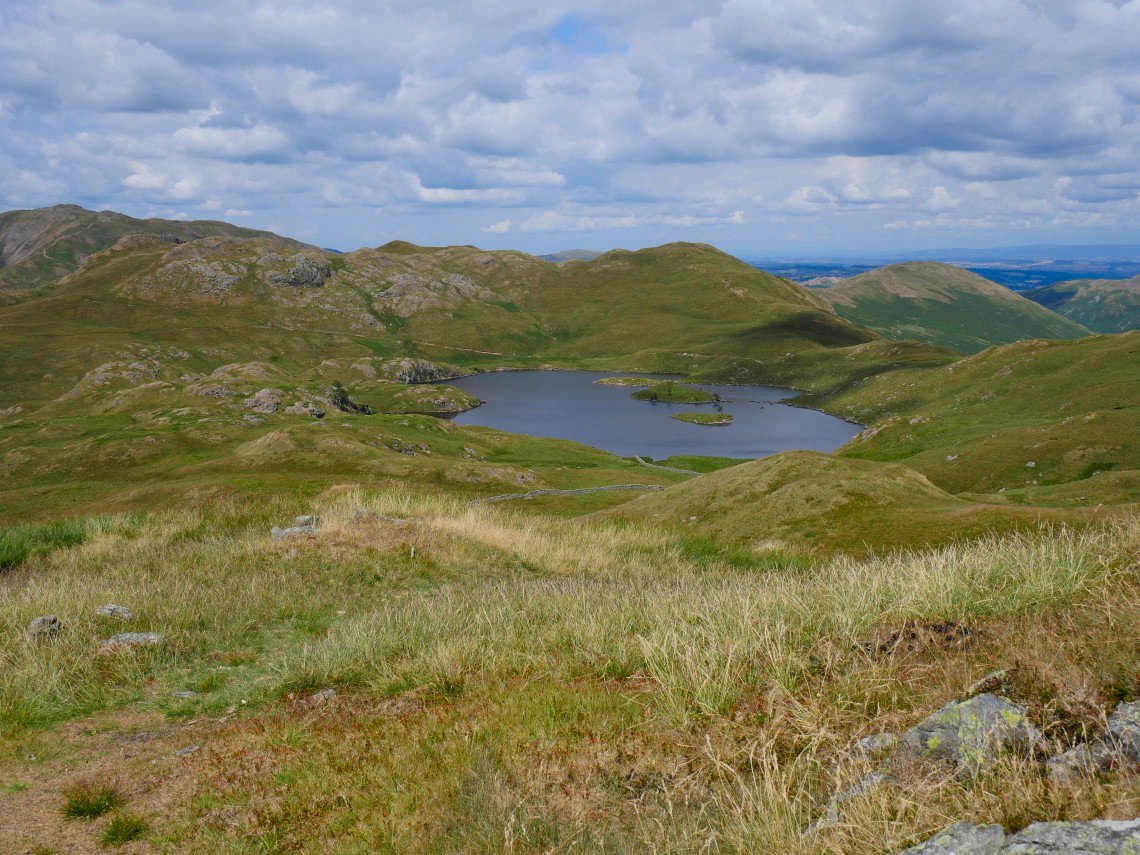 Angle Tarn from Brock Crags.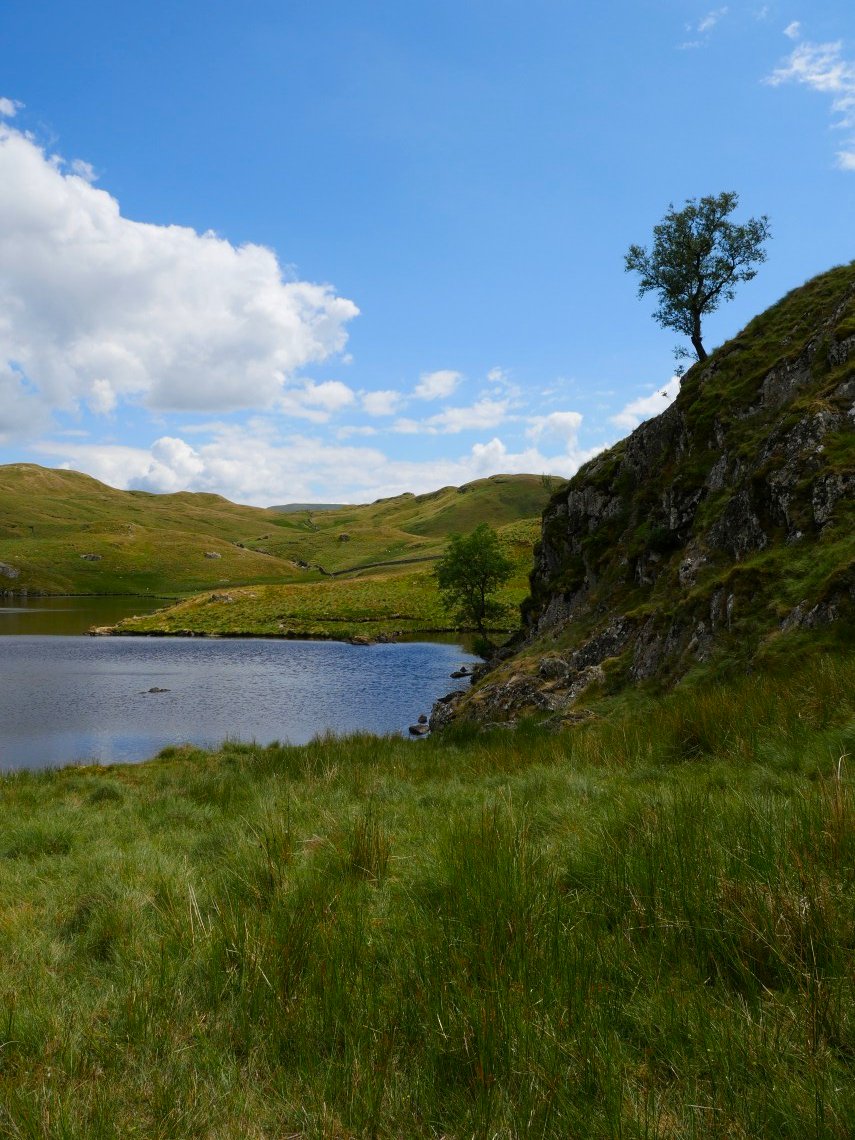 We made our way down to the water looking for a suitable bathing spot..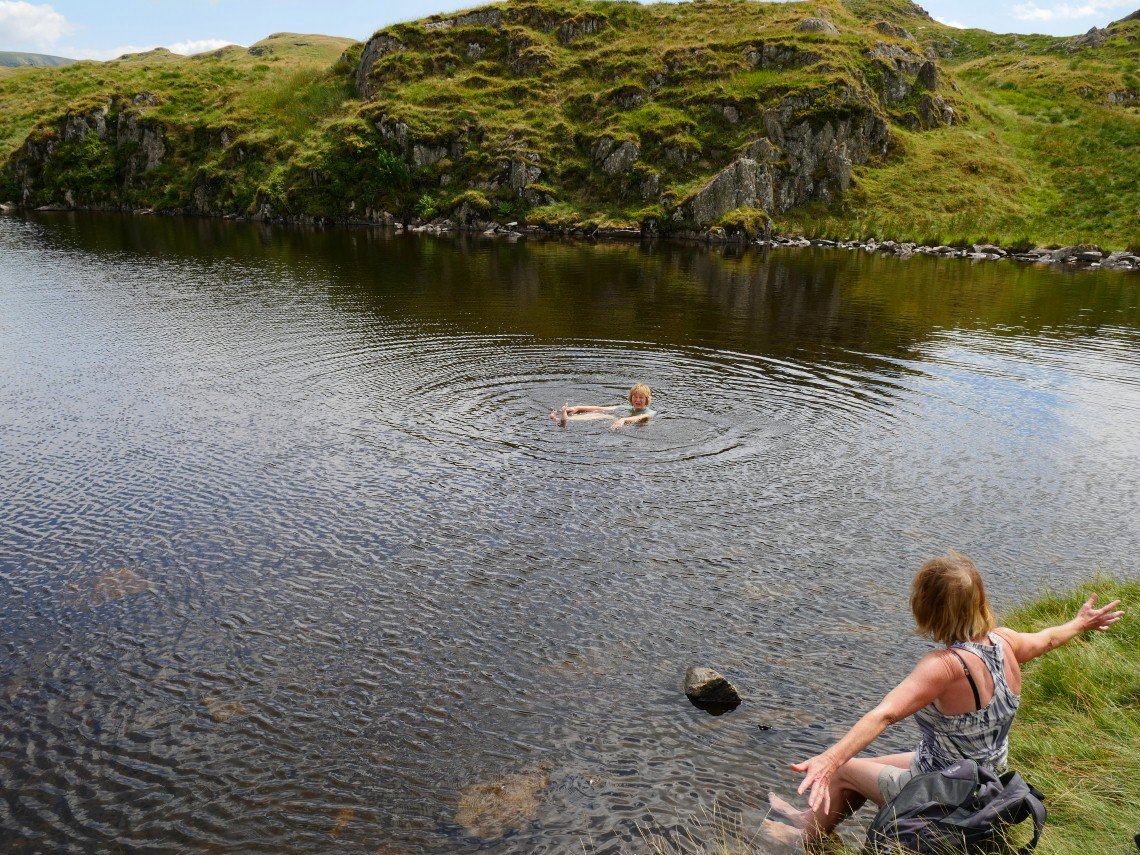 Which we soon found...although Lynn only cooled her feet.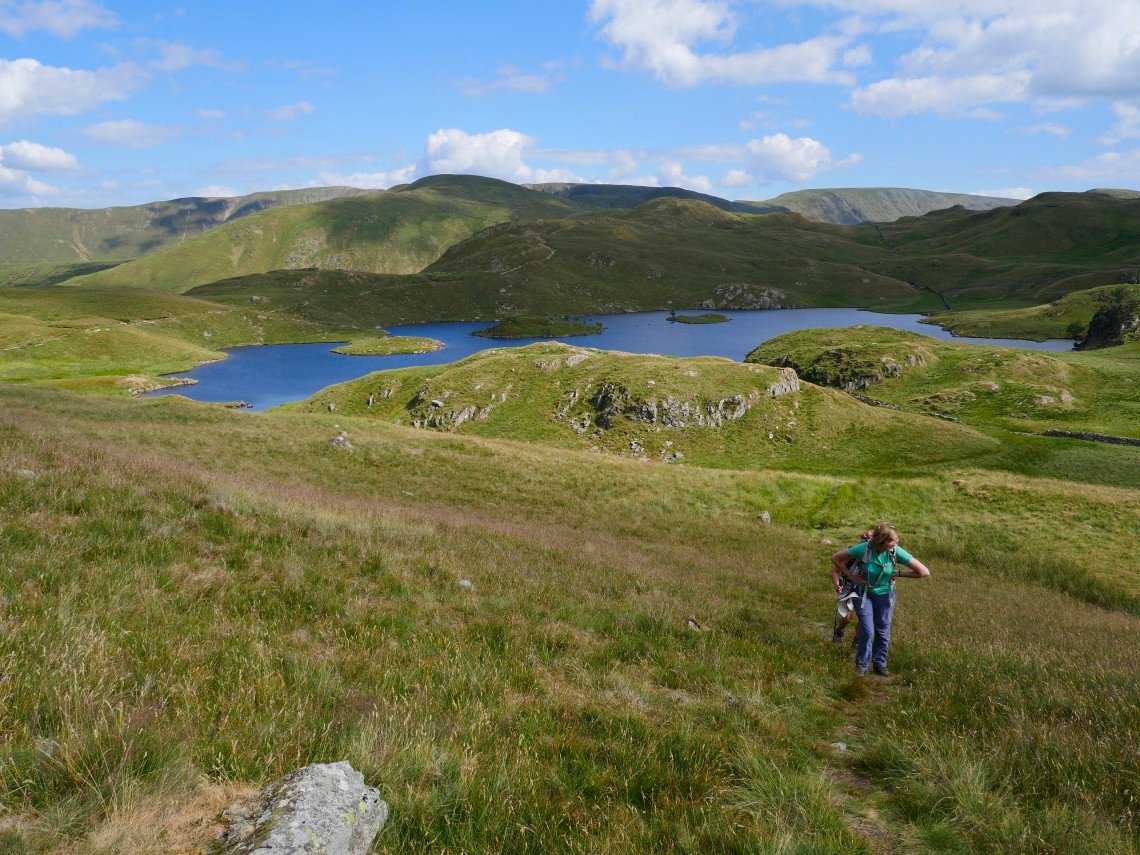 On the climb back up to the path. As I have said before I don't think there is a more beautifully situated tarn in the lakes than Angle Tarn.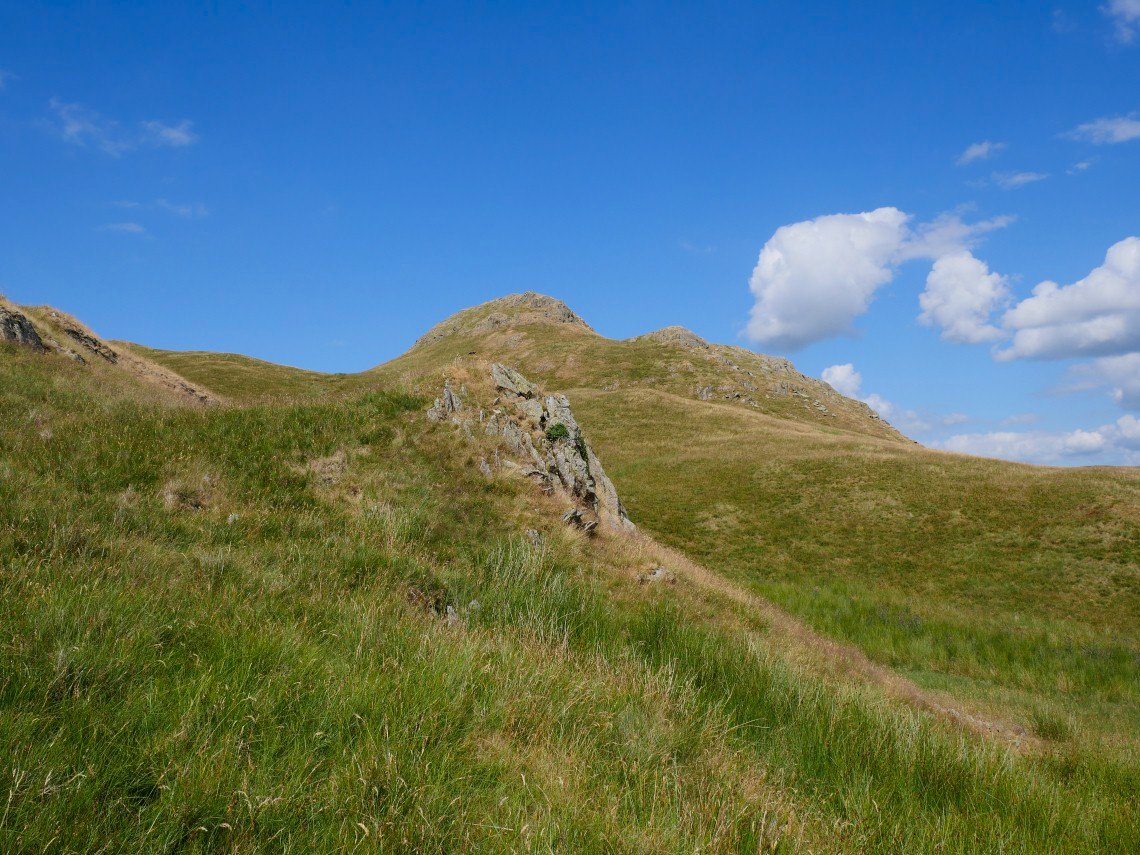 Angletarn Pikes ( south top )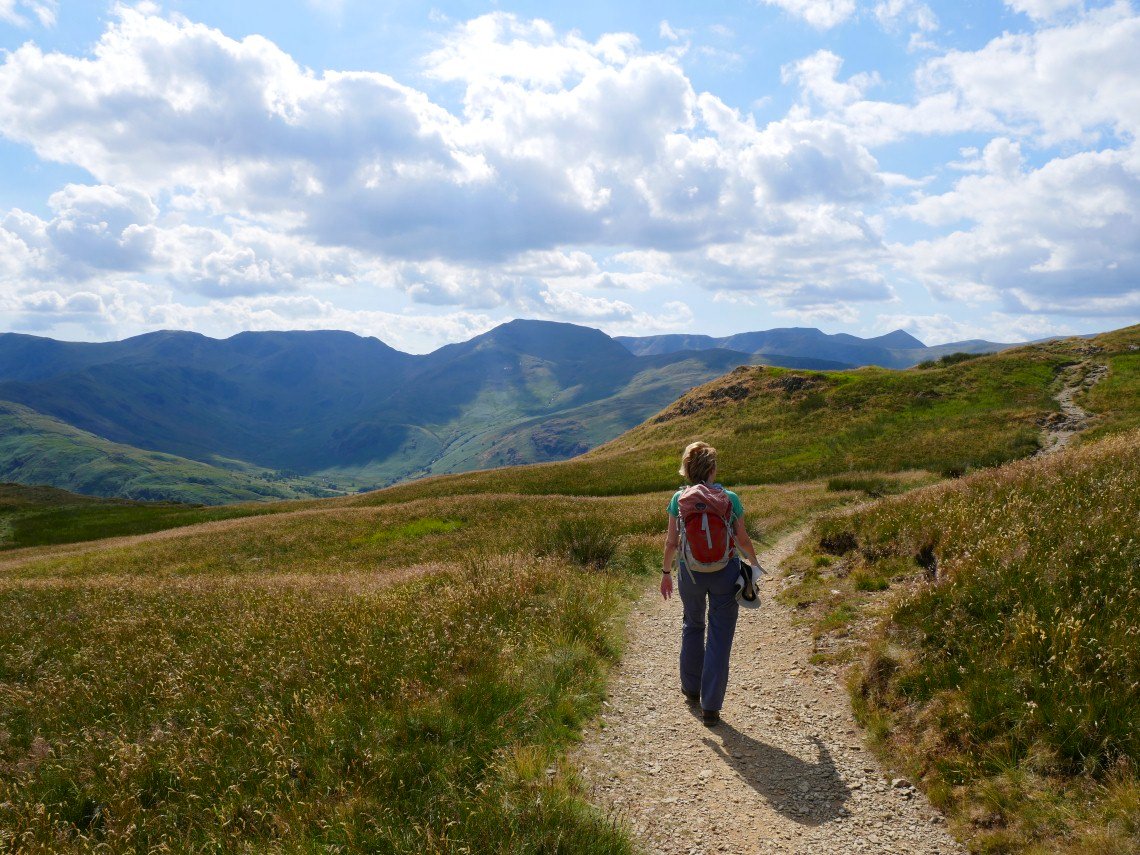 Superb view of the Fairfield/Helvellyn fells as we make our way to Boredale Hause.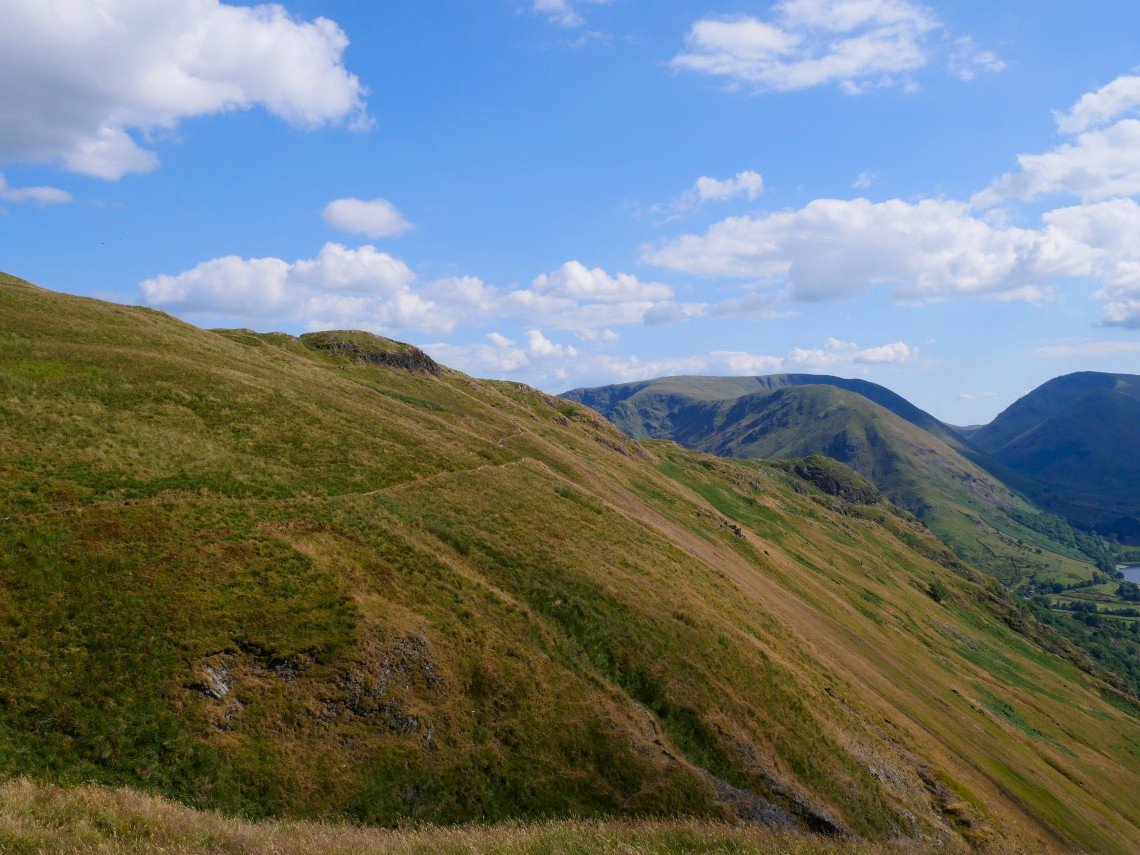 Looking back to the thin path contouring the fellside above Dubhow Brow. Sue's vertigo meant that it was very much eyes right across here.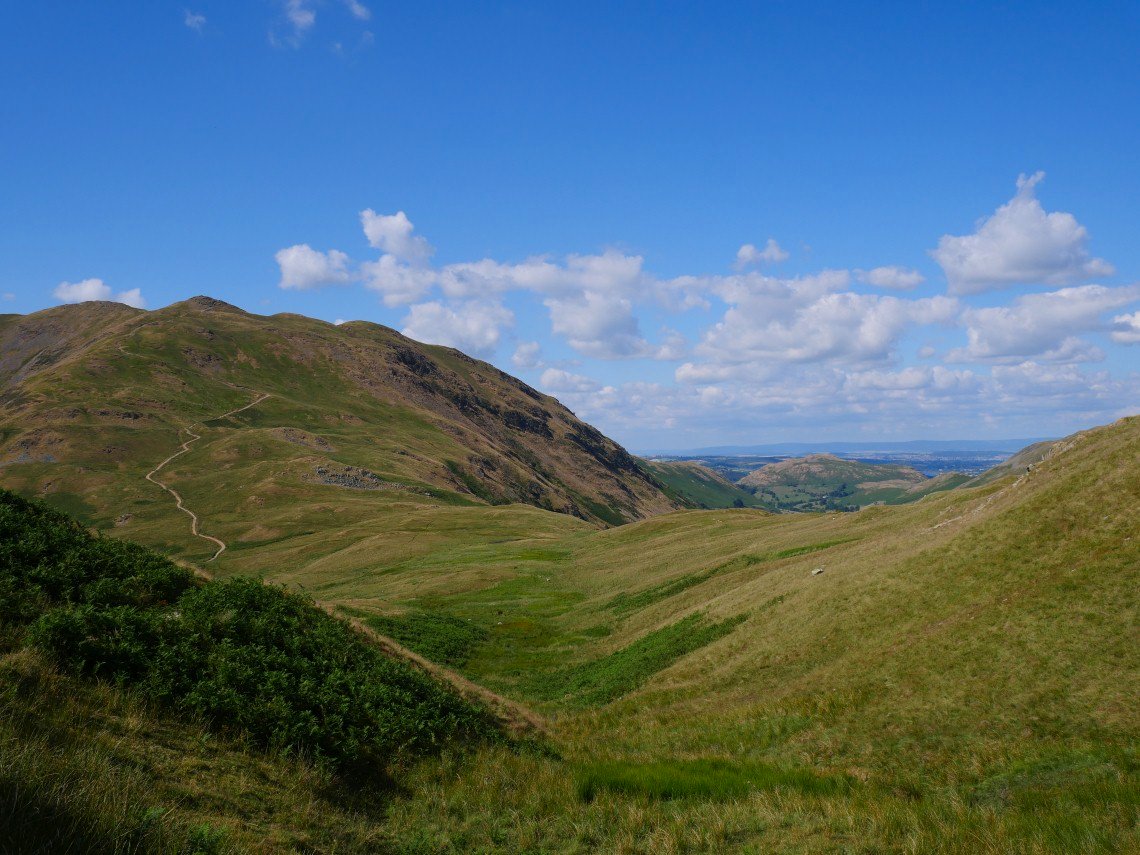 Place Fell from near Boredale Hause.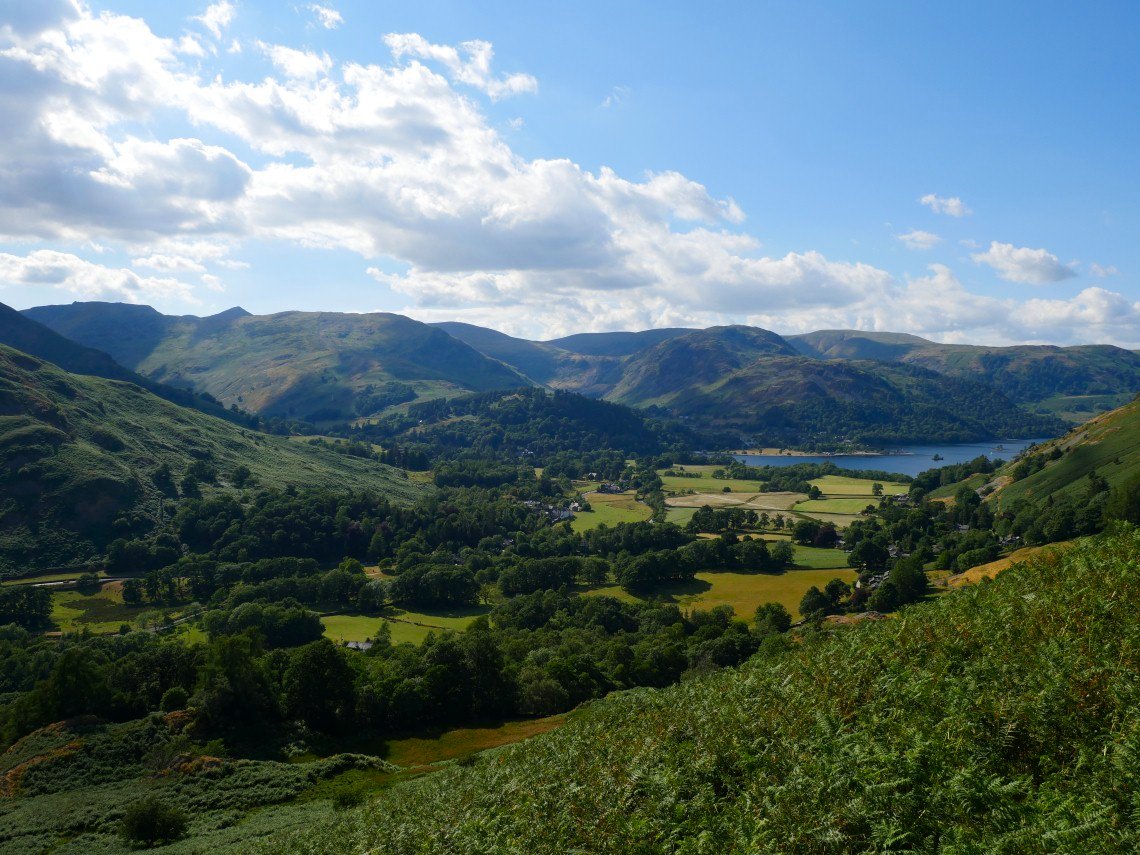 Patterdale and Ullswater from the track down to the valley floor.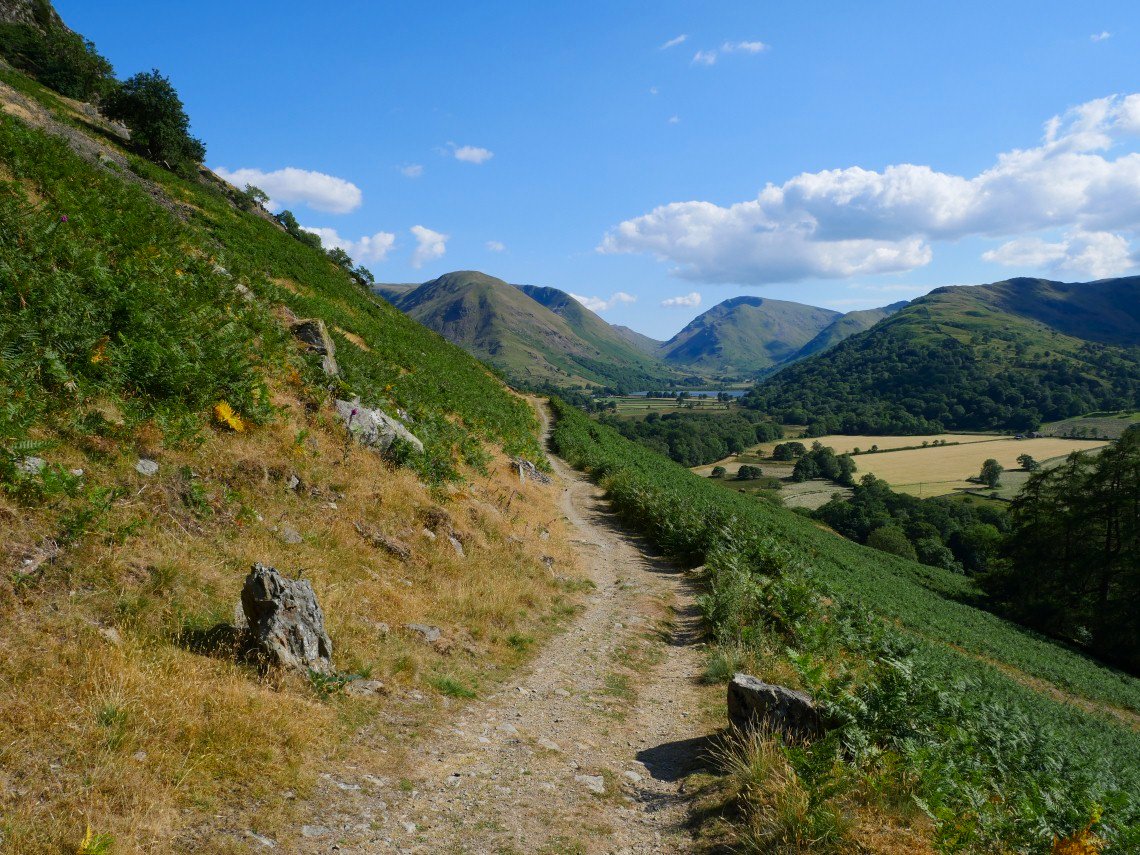 In the other direction is Brotherswater and the fells around it.
Gavel Pike on St.Sunday Crag