WWW.KARLSWALKS.CO.UK
PICTURES AND TRIP REPORTS FROM MY WALKS IN THE ENGLISH LAKE DISTRICT
---
Two new Birketts and three Dodds
1st April 2018
Route. High Row - Low How - High Brow - Randerside - Great Dodd - Watson's Dodd - Stybarrow Dodd - White Stones - Hartside - Dowthwaite Head - High Row ( about 8.5 miles 2100ft ascent )
An Easter Sunday walk to visit two new Birkett tops that have been missed out when I have previously been walking in the area.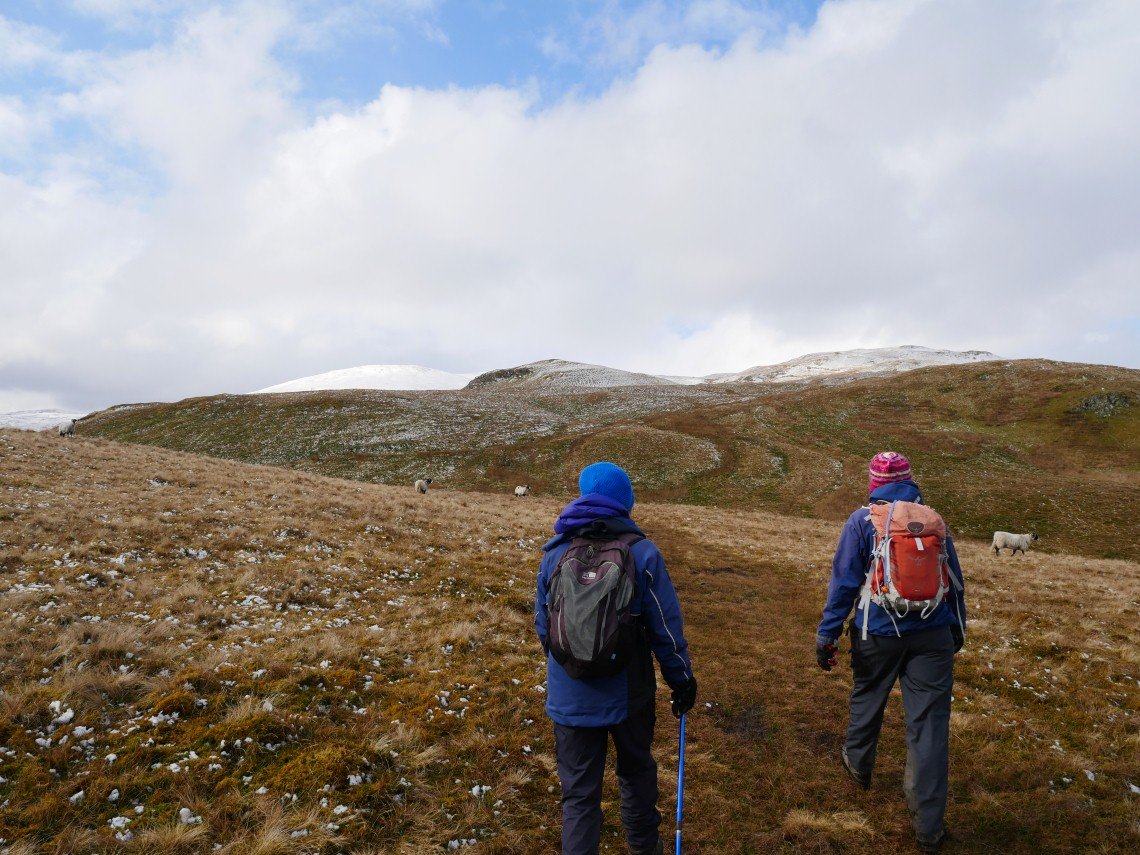 Lynn and Sue stride out heading for the distinctive top on the left horizon.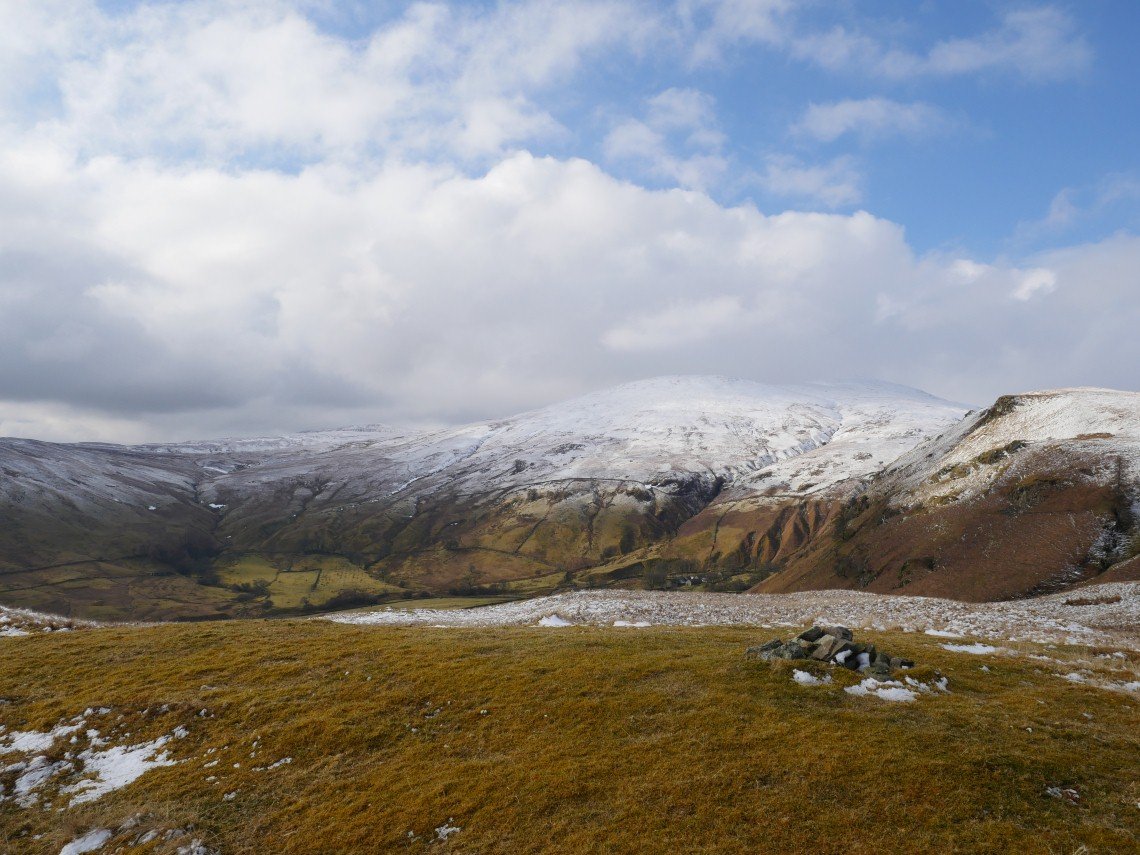 We are soon on to Low Brow and are looking down to Dowthwaite Head. Still plenty of snow on the Dodds and Helvellyn fells.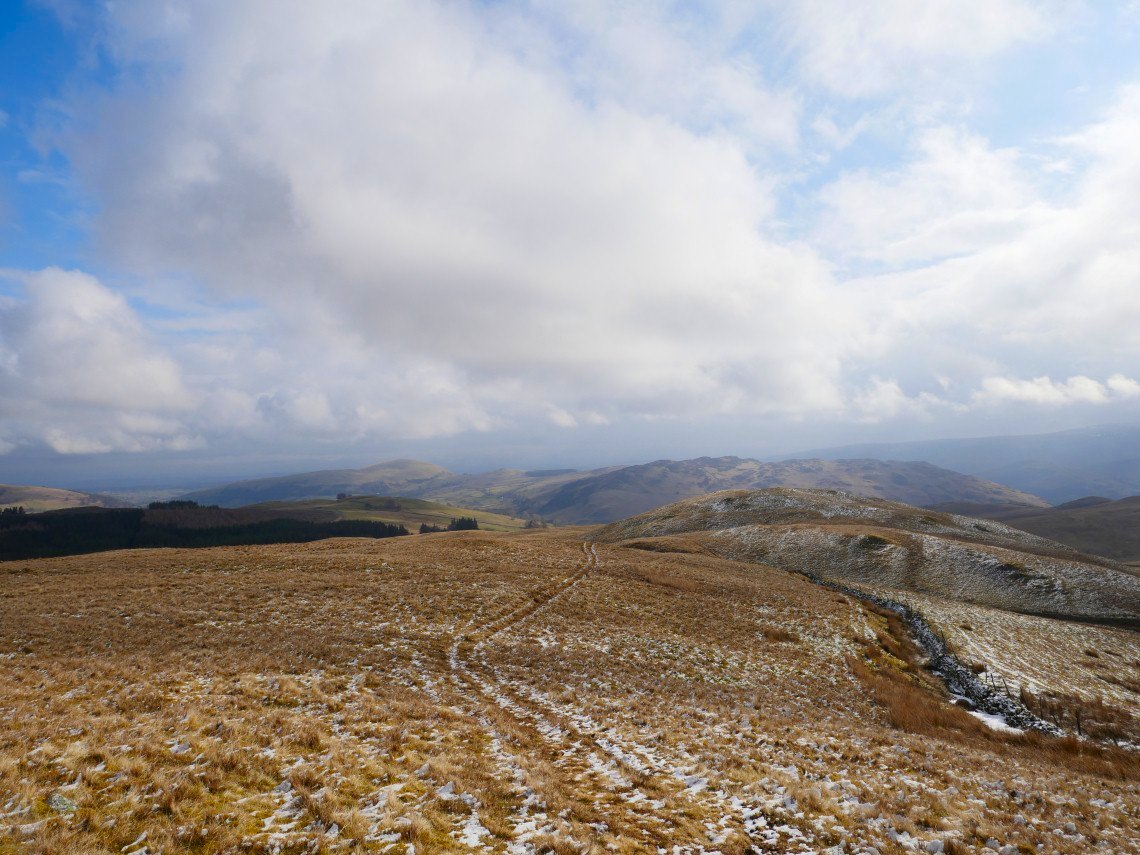 There was a quad bike track to follow most of the way to High Brow. Great Mell Fell and Gowbarrow in the distance.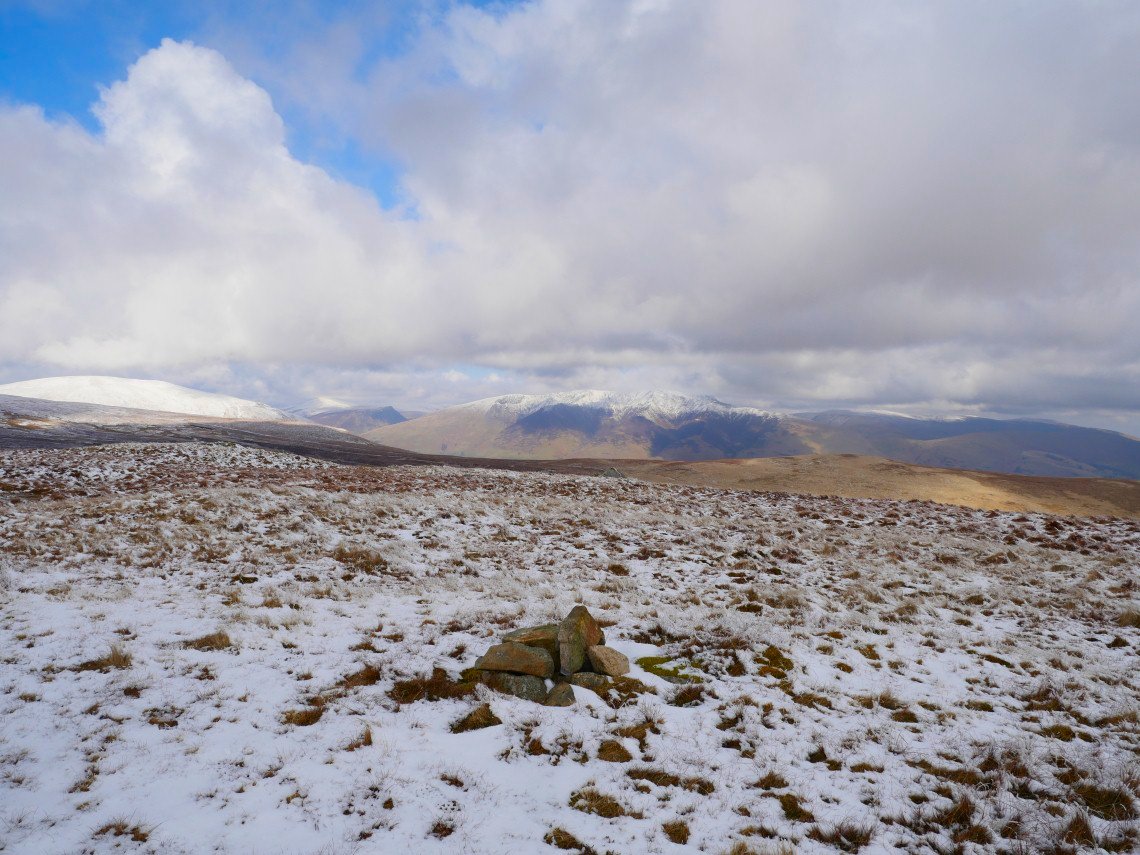 As with a lot of the lower Birkett tops the views are excellent. Blencathra and fells round about in this case from High Brow.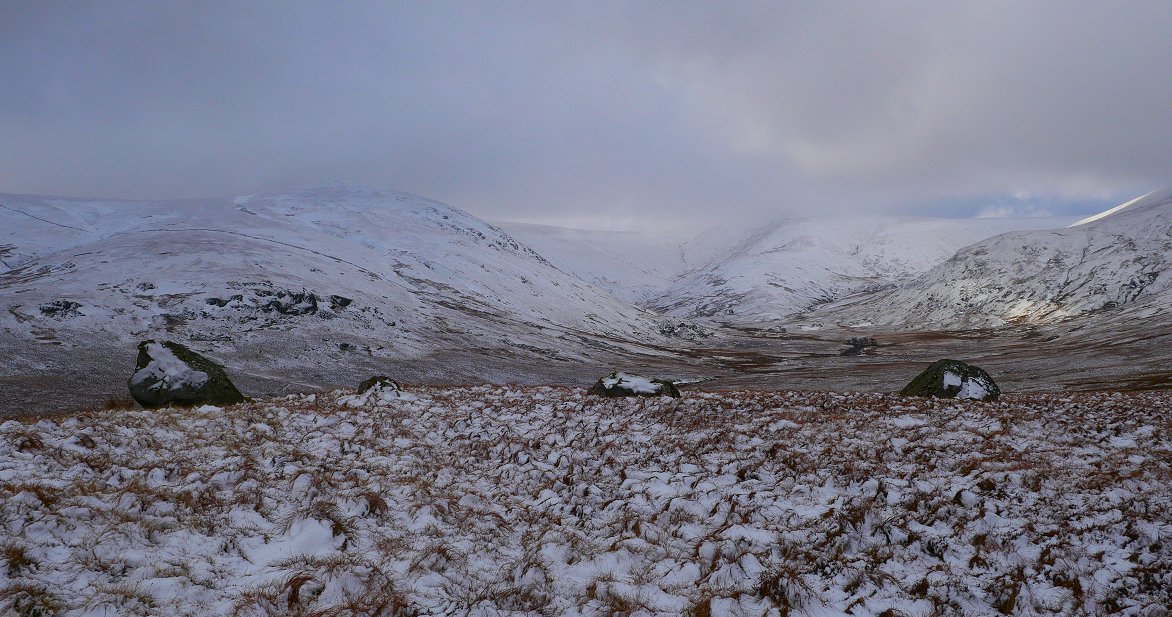 In the other direction is another Deepdale.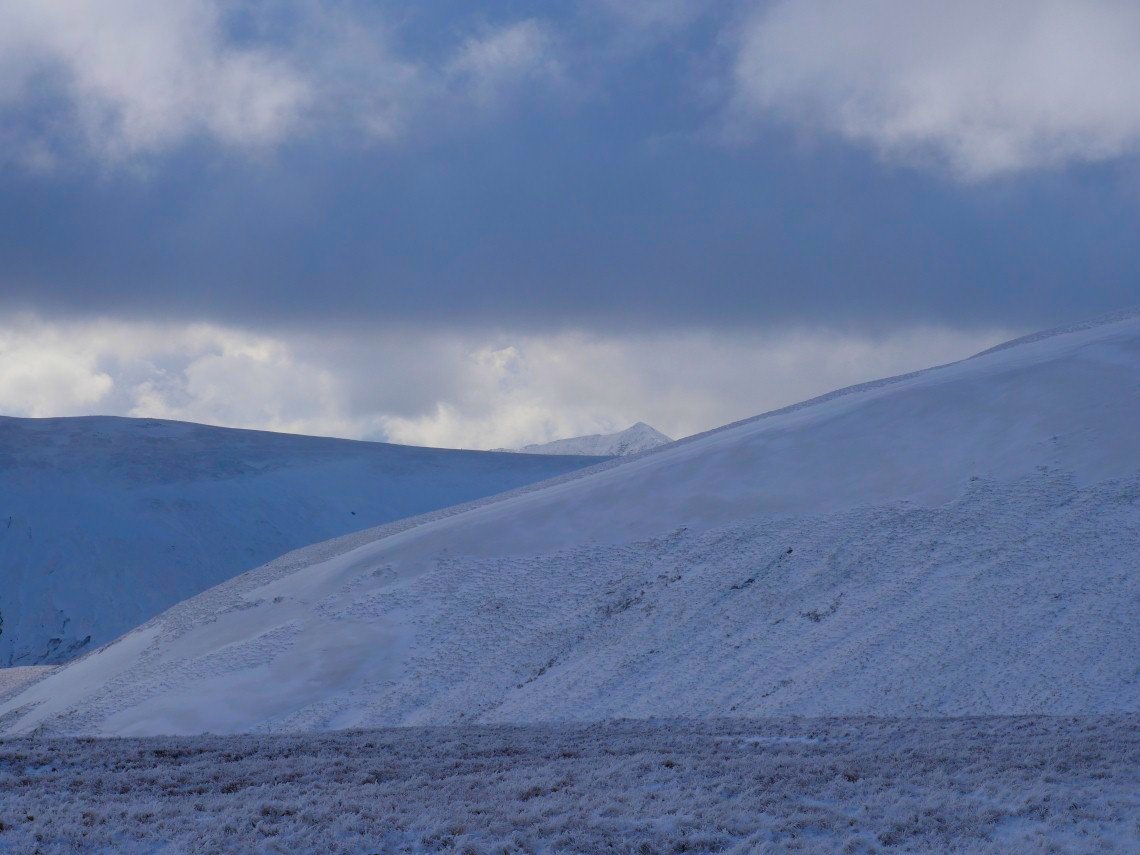 Catstyecam from the pathless crossing to Randerside. This area is quite wet normally but today the ground was still just about frozen.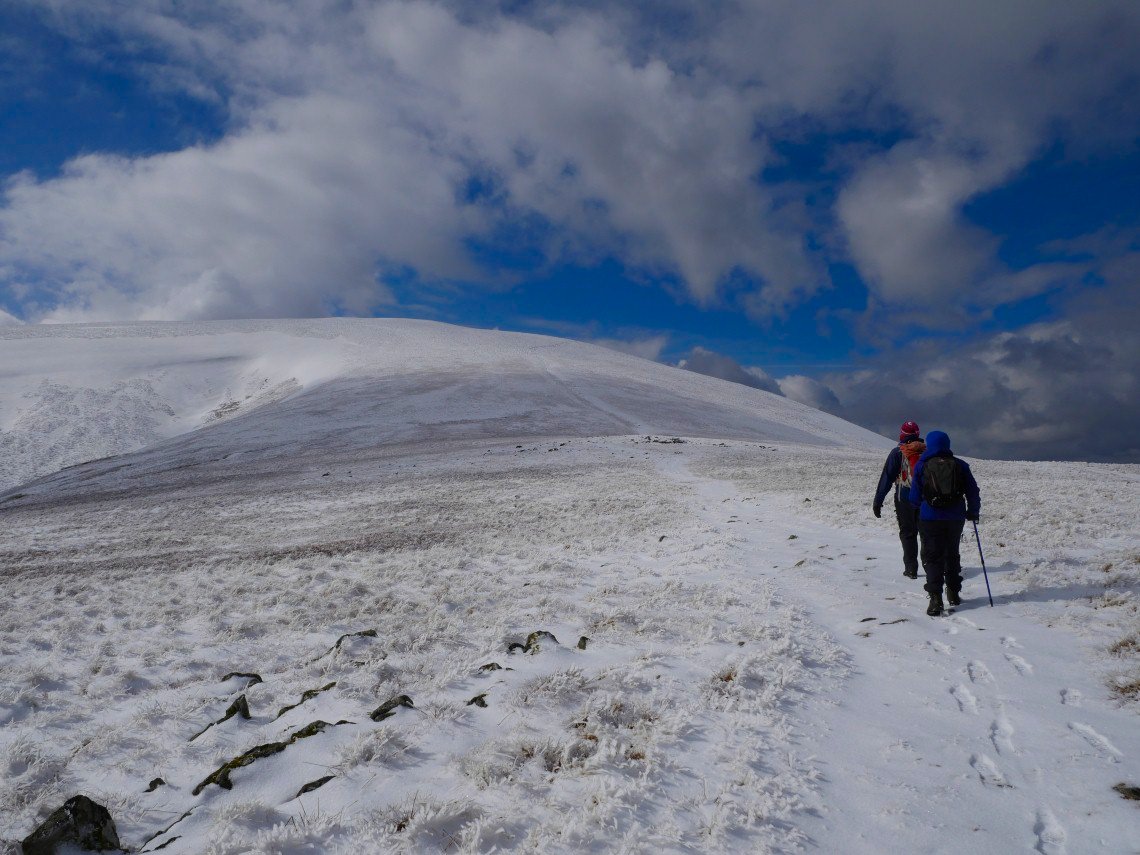 Heading up to Great Dodd from Randerside ( or to be more accurate, the side of Randerside as we didn't actually climb right to the summit).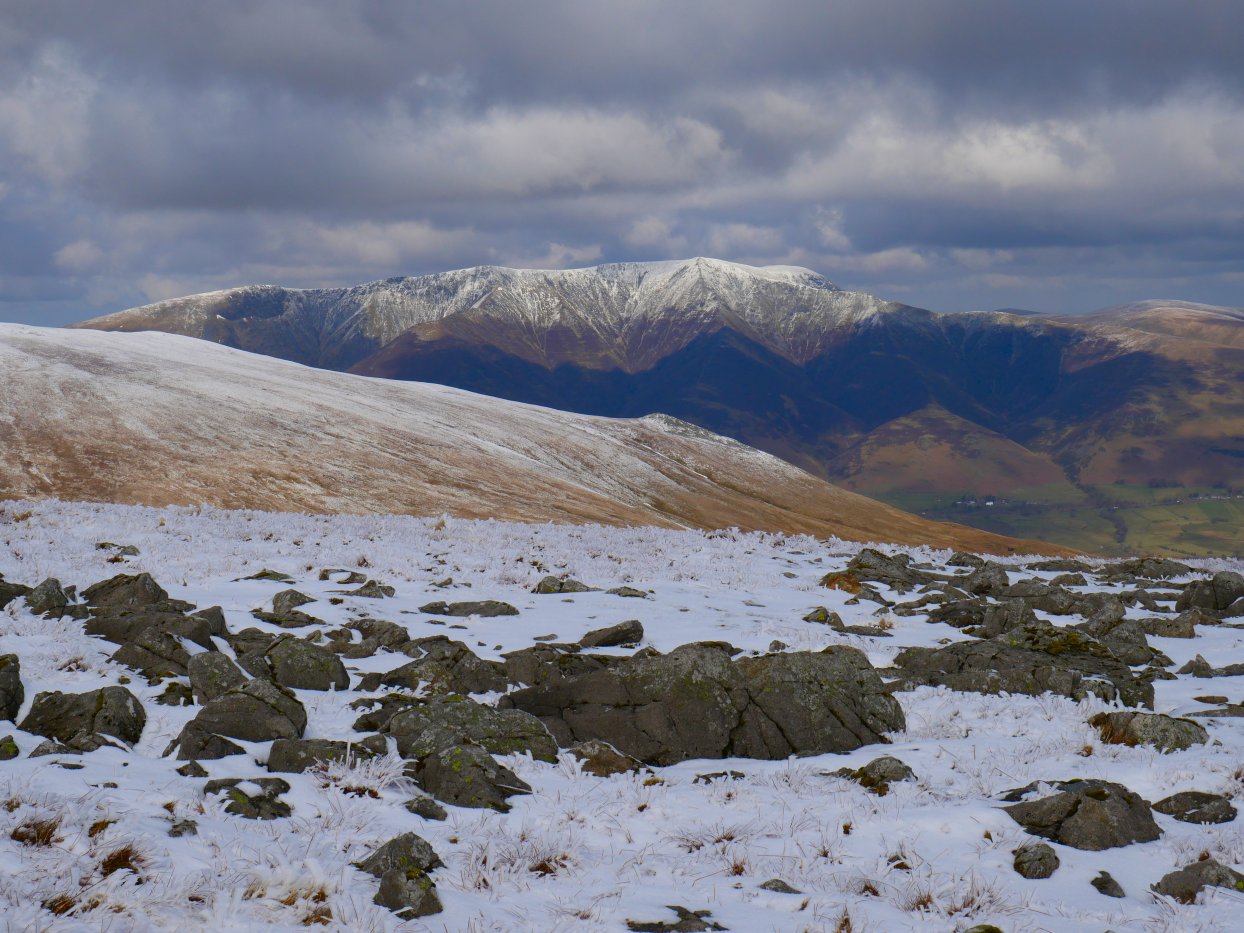 Blencathra
.
And a wider view with added Lynn.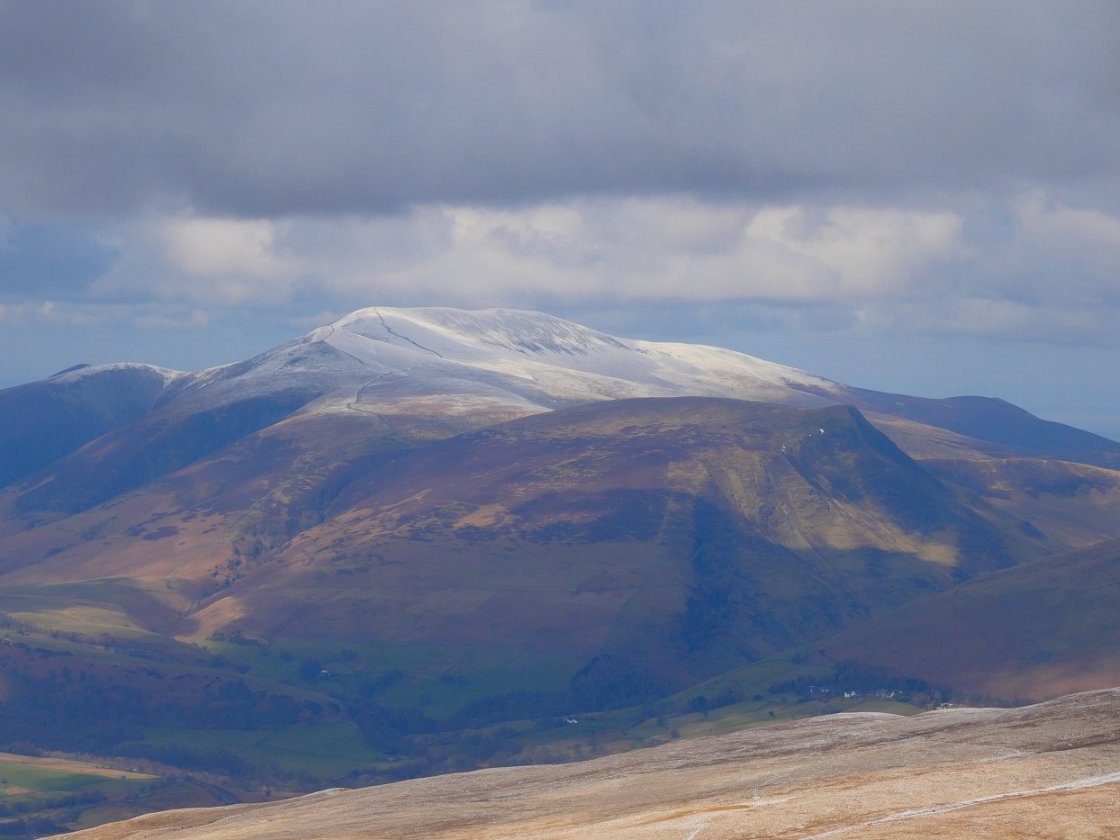 Lonscale Fell with Skiddaw beyond.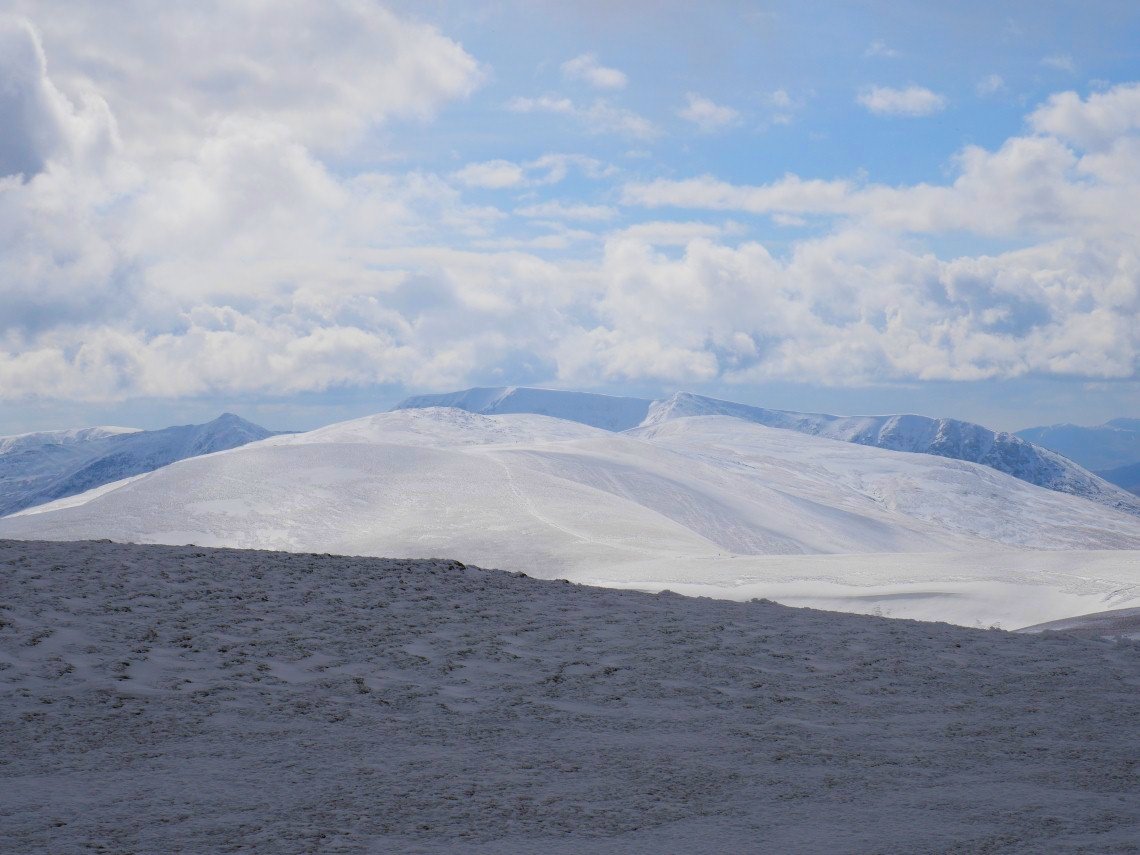 A very alpine look to the Helvellyn range today..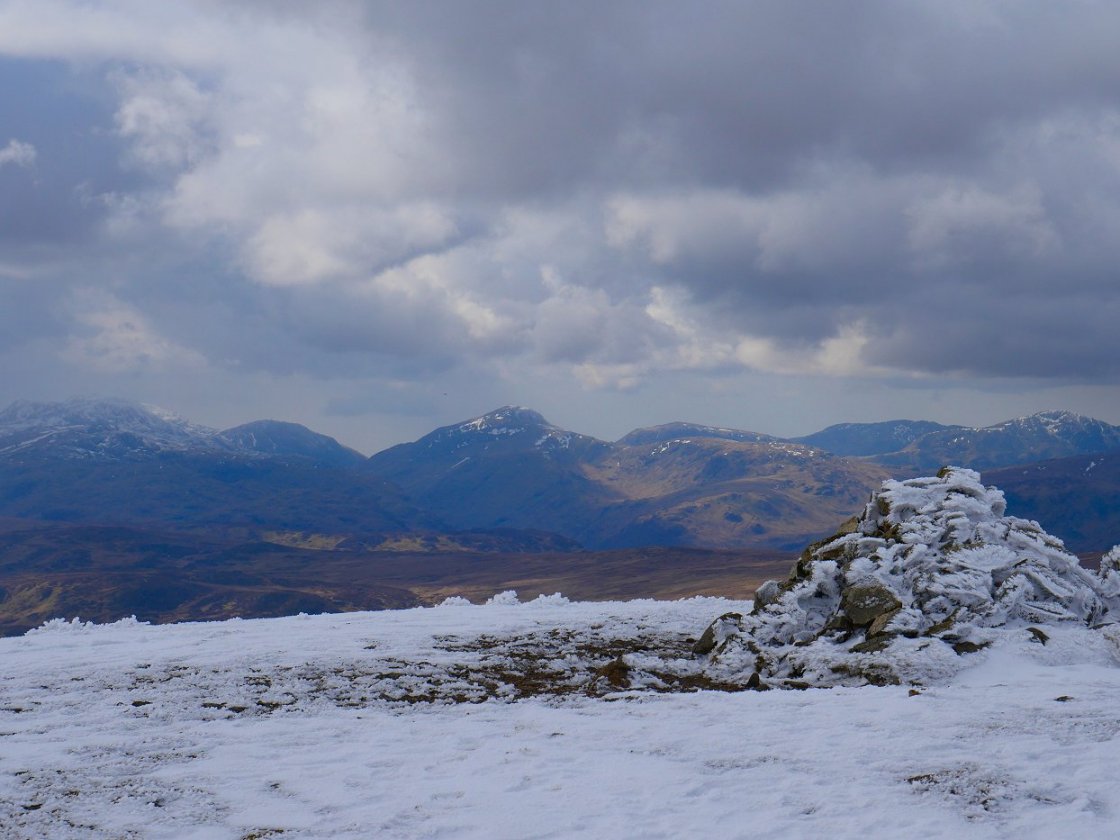 On to Watson's Dodd. Not quite as much snow on Great Gable and the western fells.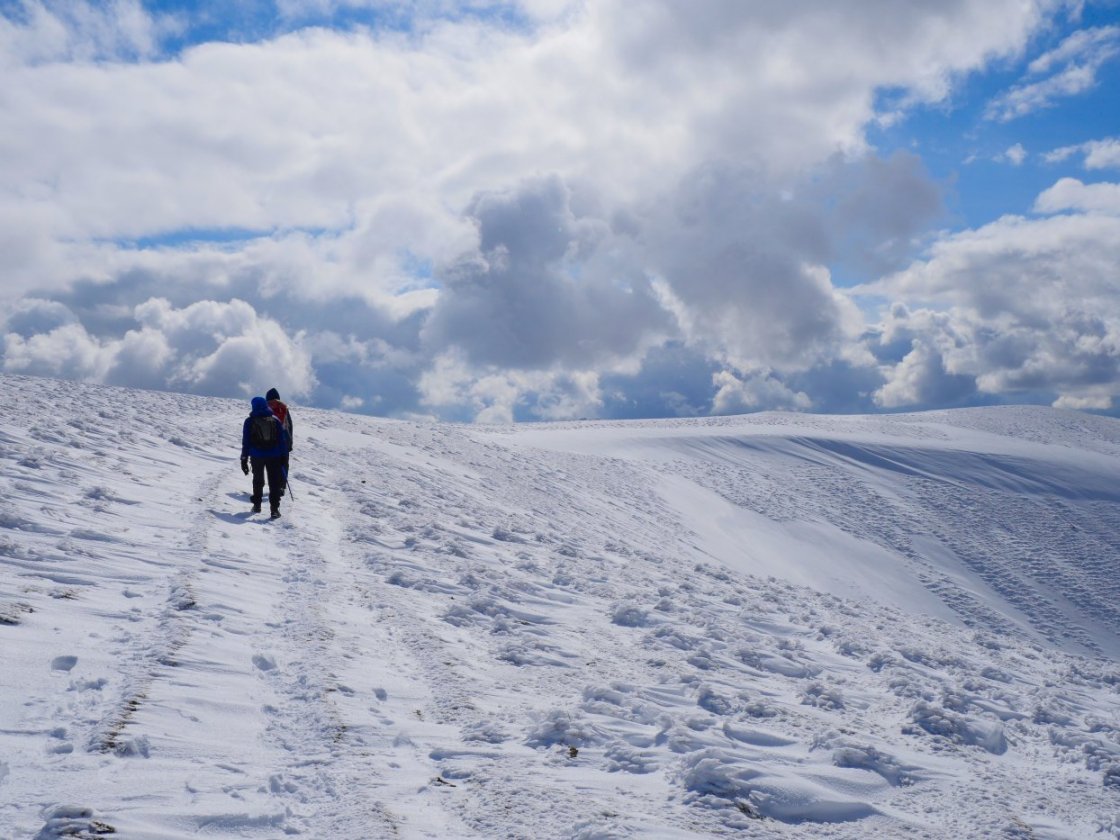 On the path To Stybarrow Dodd The winter of 2017/18 will surely be remembered as the winter that didn't know when it's time was up.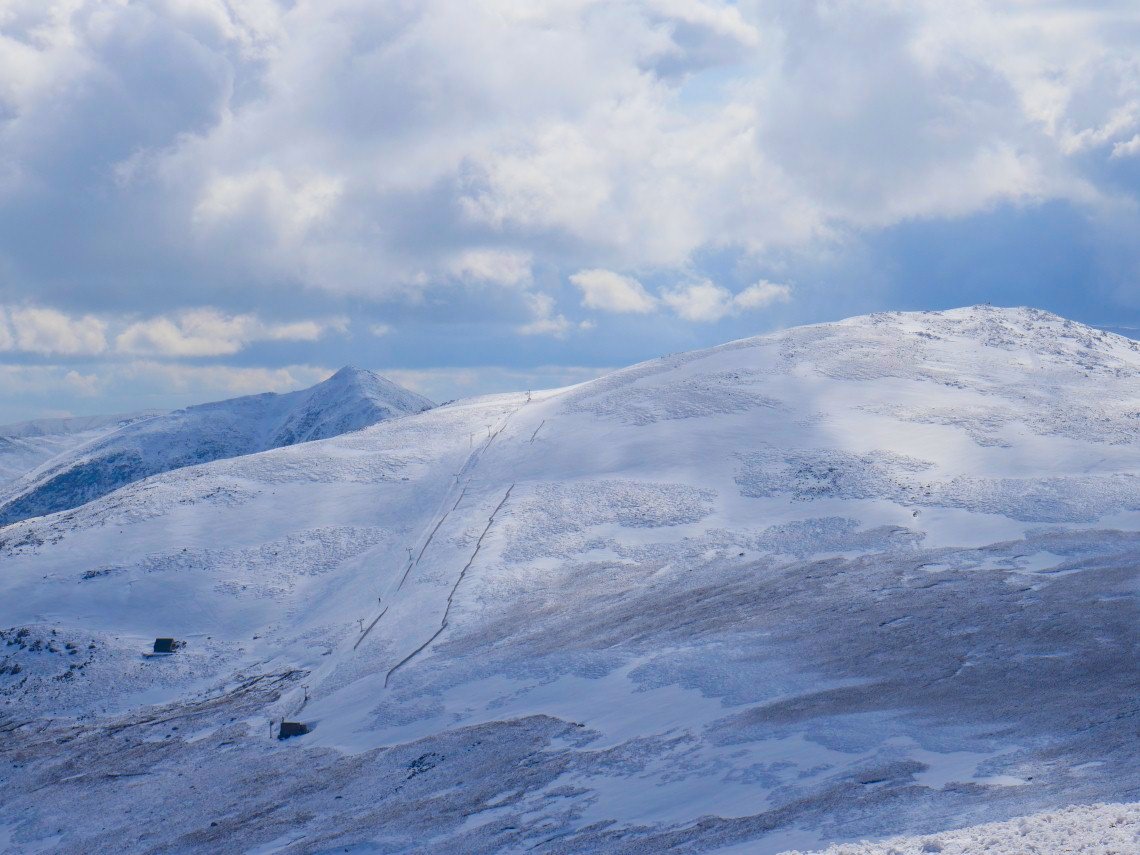 Catstyecam again behind the ski tow on Raise.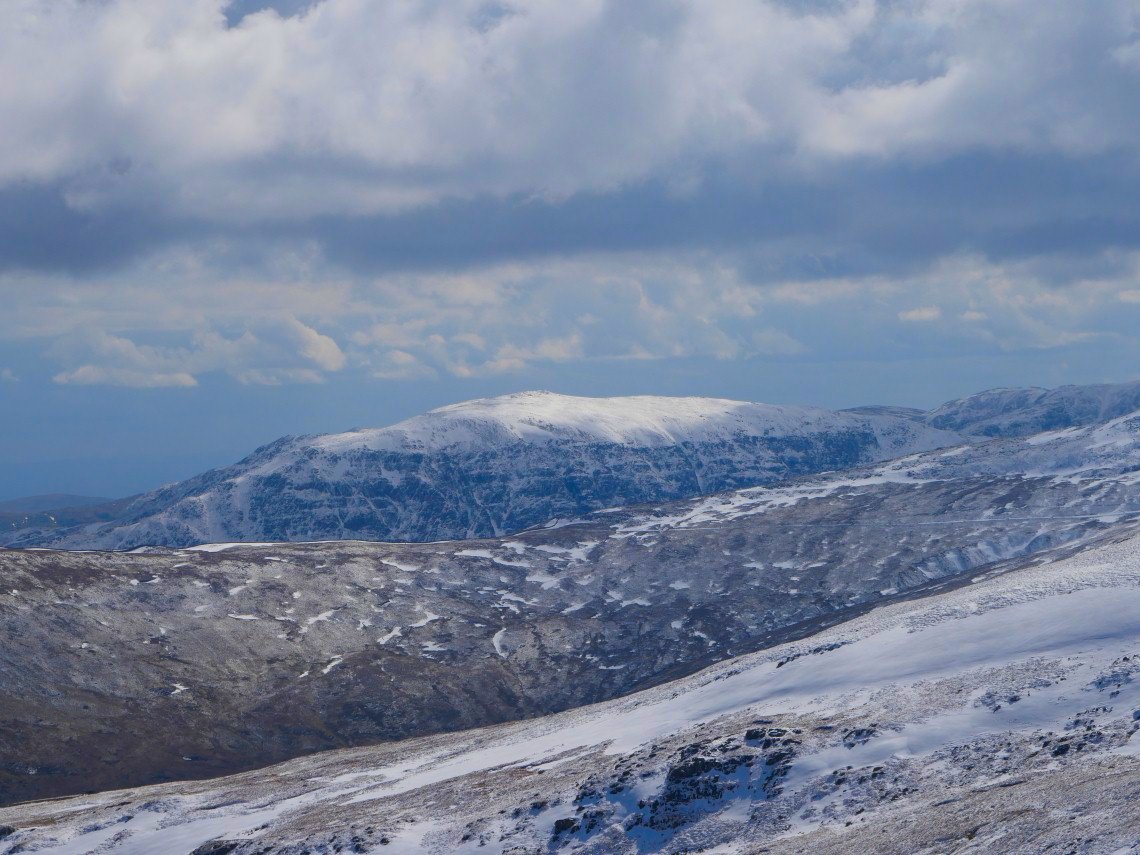 St. Sunday Crag looking superb in it's winter coat.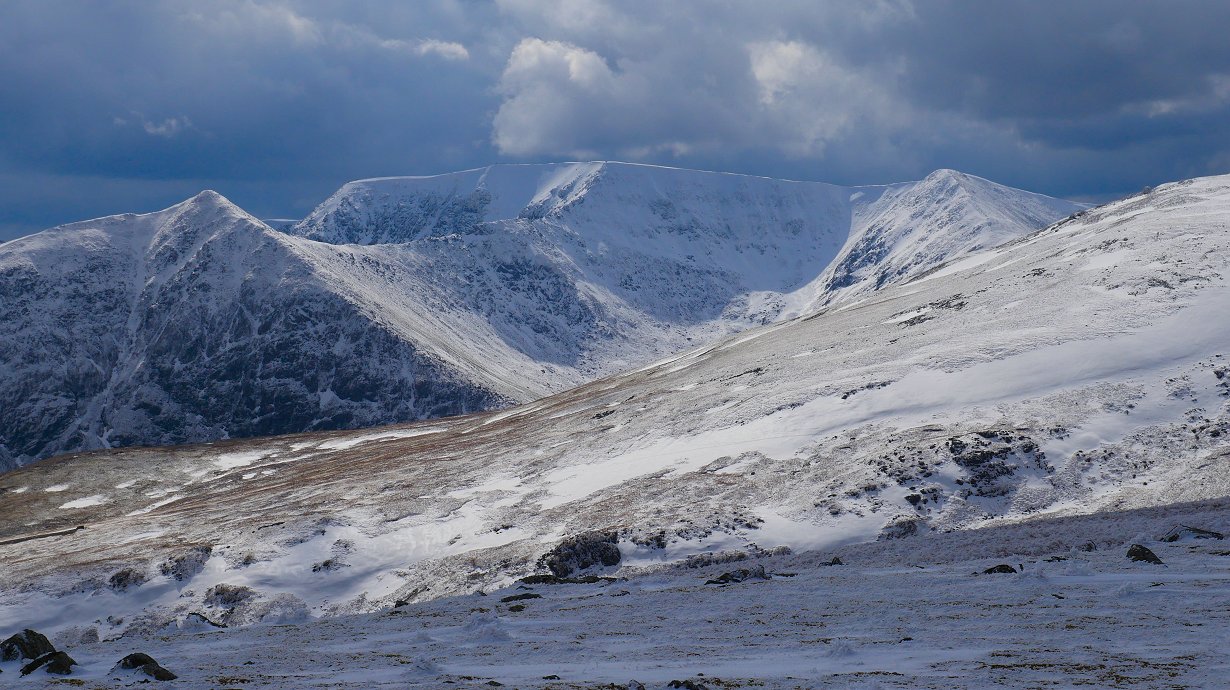 The winter coat also quite suits the Helvellyn fells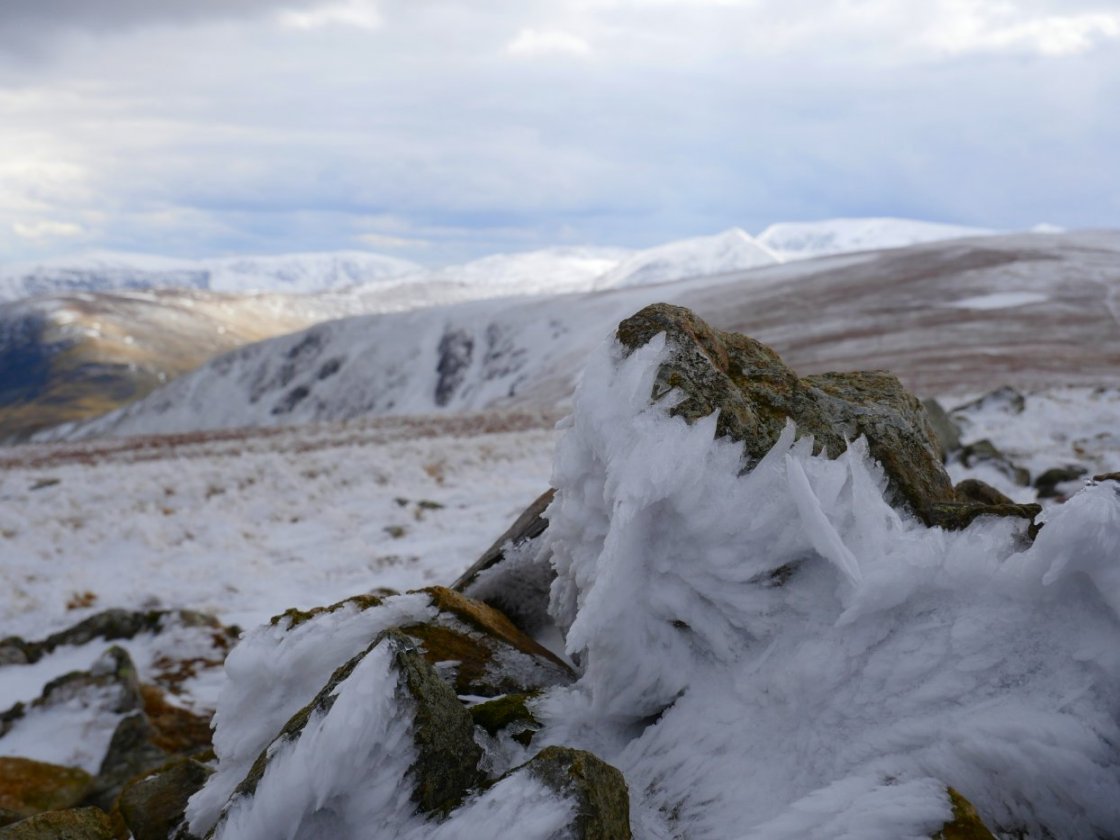 Rime ice on Hartside's summit cairn.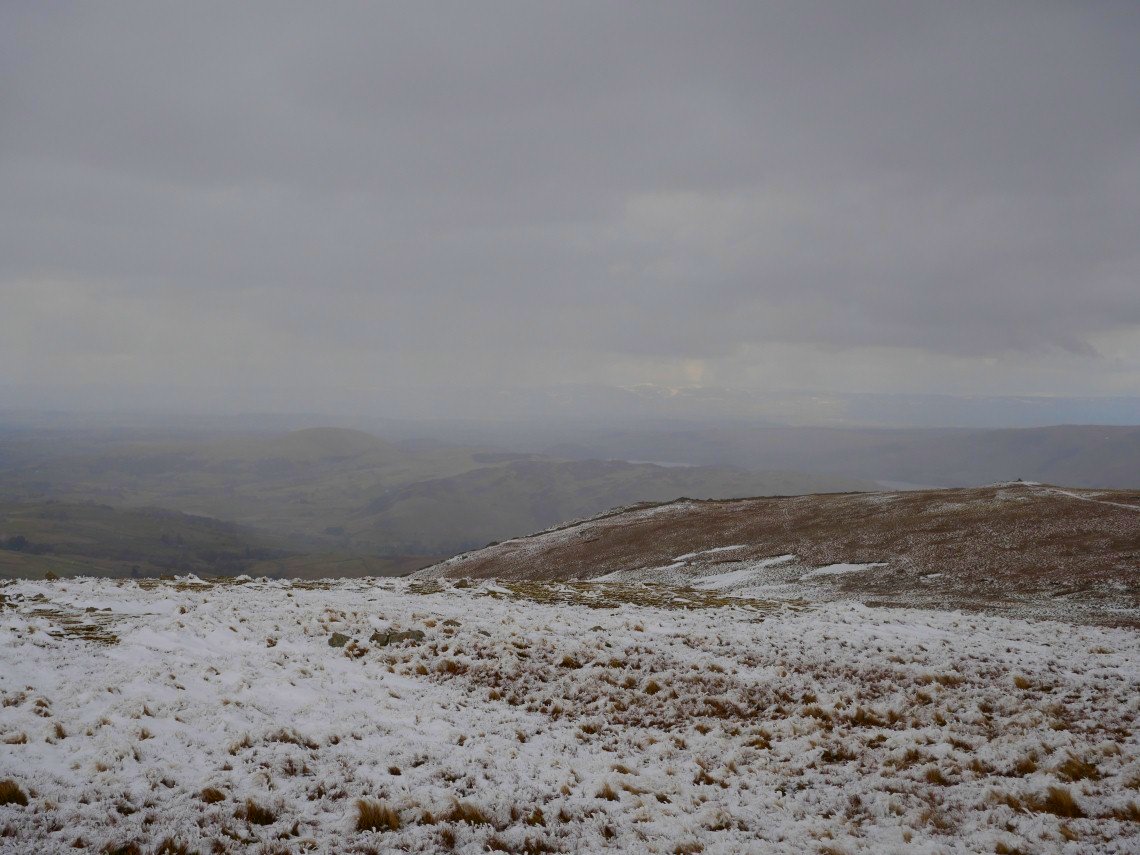 A very brief snowstorm blew in from the north as we left Hartside..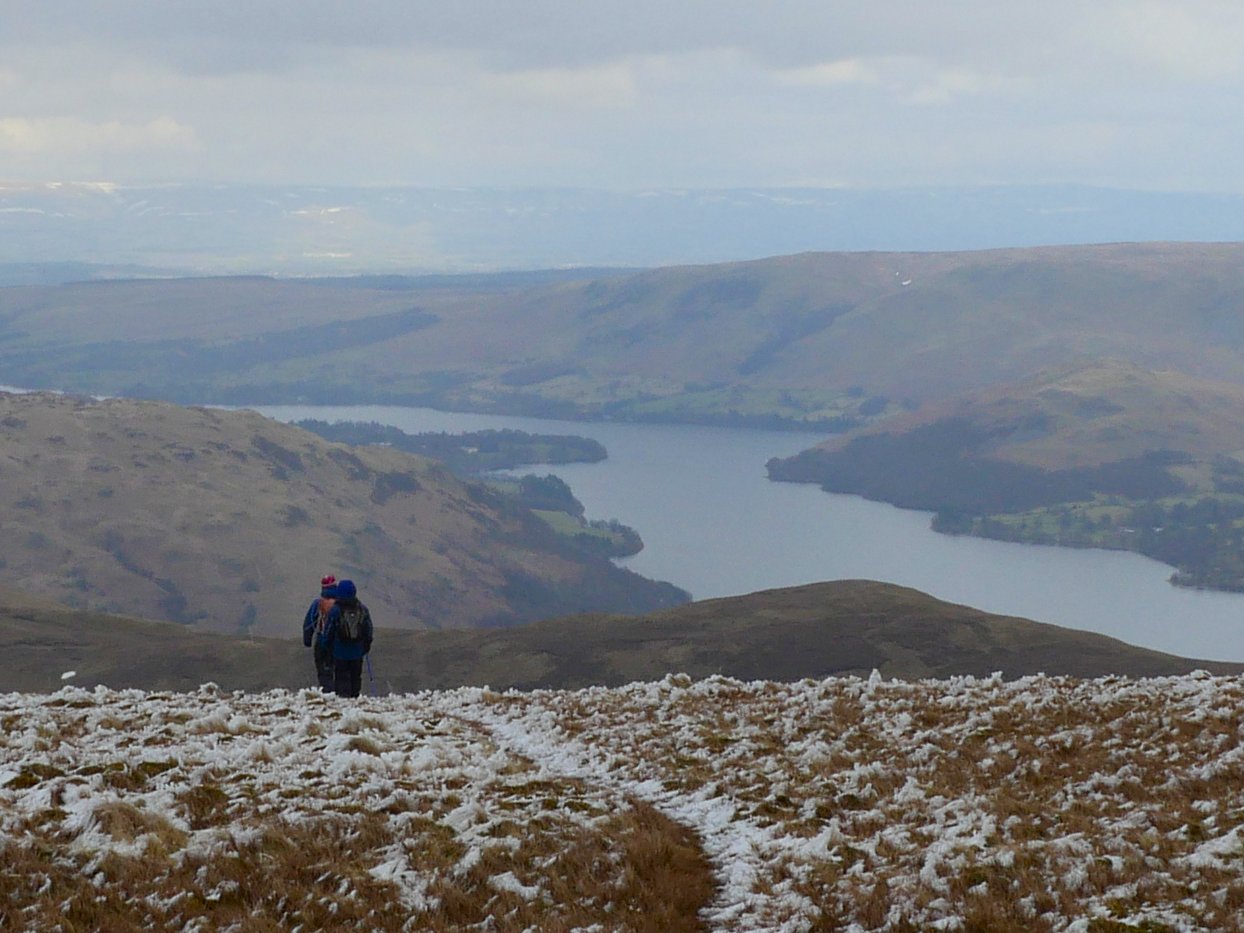 Which soon passed and we had a view again. Ullswater and the lower end of the High Street Roman road in this case.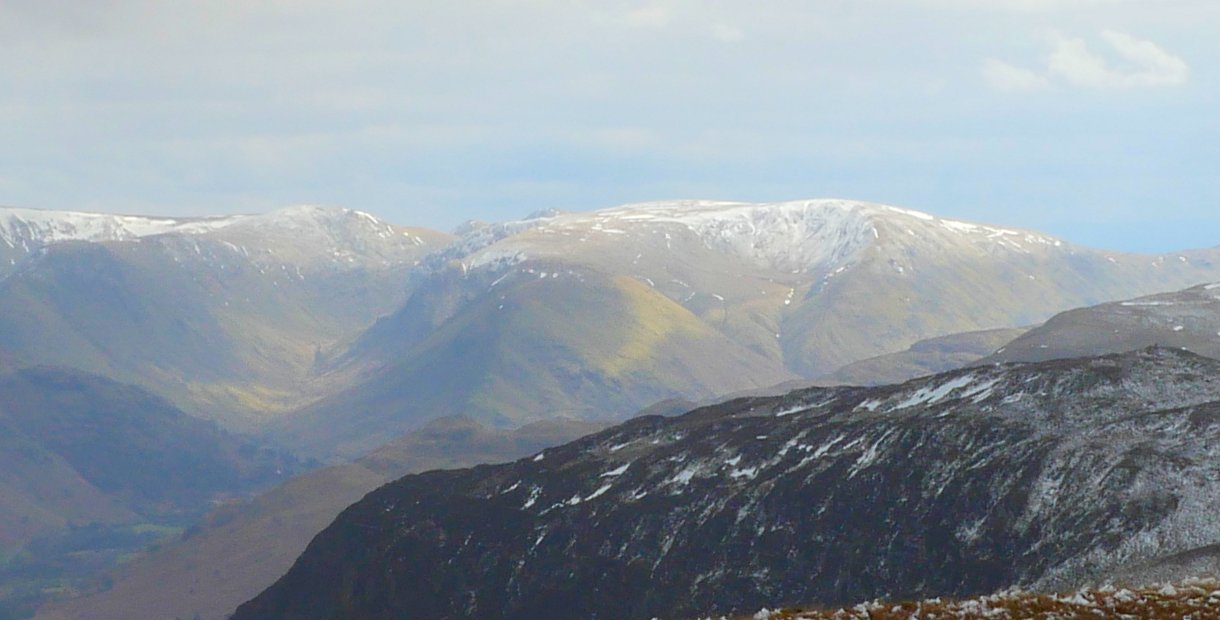 Looking over Sheffield Pike to Hartsop Dodd and Caudale Moor.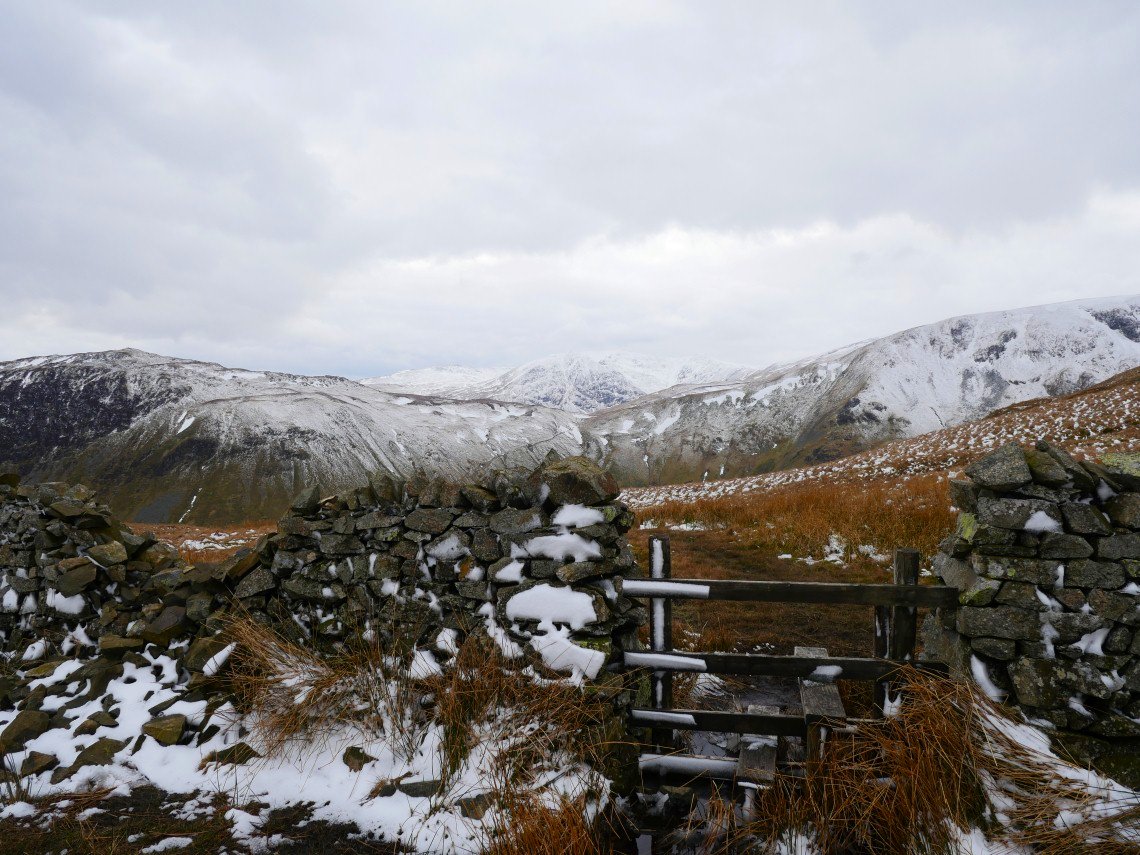 Helvellyn has succumbed to cloud now, seen from the stile where we turn left and start the descent to Dowthwaite Head.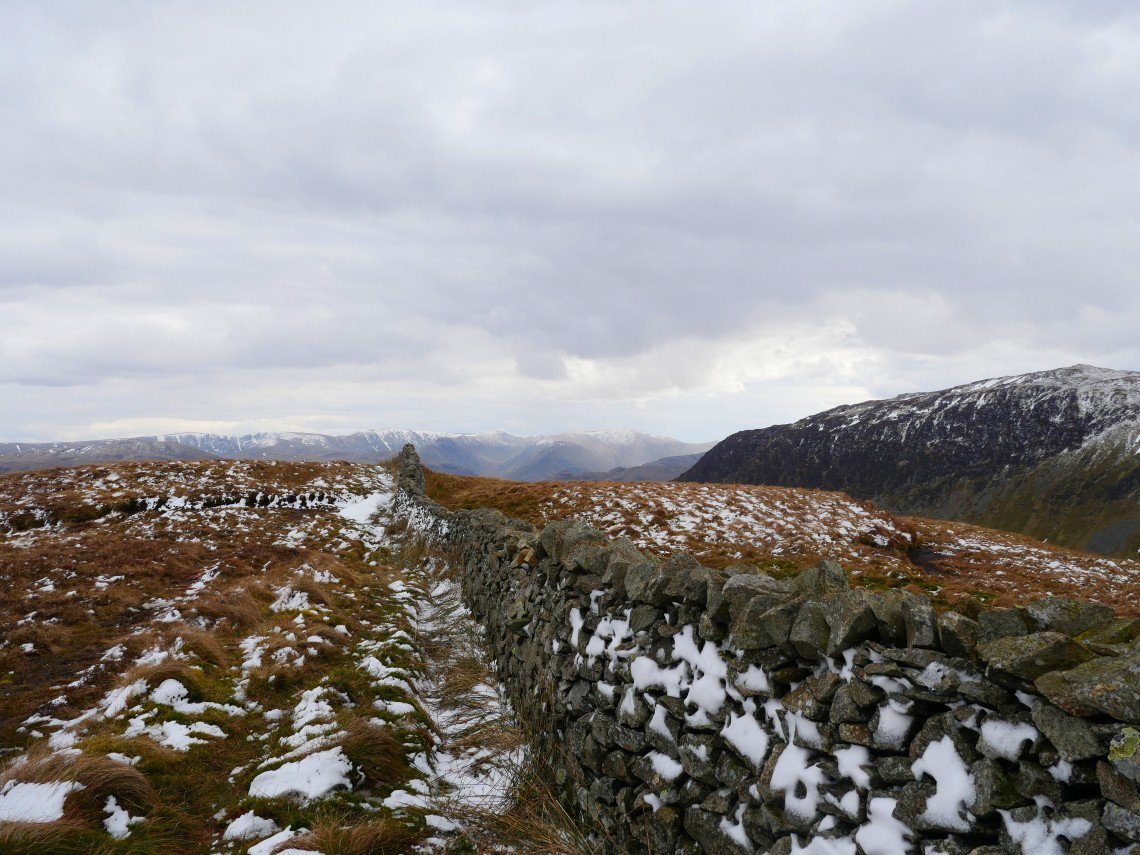 The long wall which ends up in Glencoyne.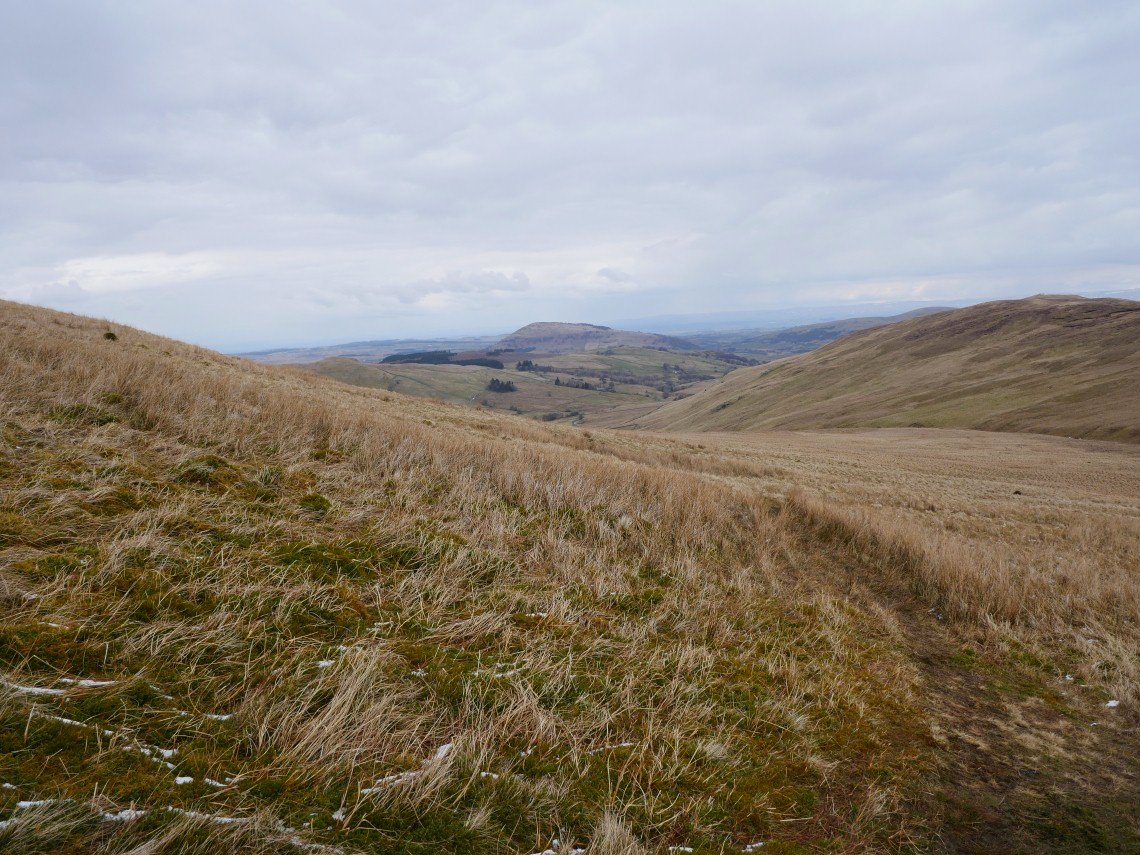 Great Mell fell from the boggy path down..
The farm at Dowthwaite Head with Dowthwaite Crag above. From the farm there is a little sting in the tail of walking back up the road to High Row