WWW.KARLSWALKS.CO.UK
PICTURES AND TRIP REPORTS FROM MY WALKS IN THE ENGLISH LAKE DISTRICT
---
Seathwaite tarn and Dow Crag
25th March 2018
Route. Walna Scar Rd - Seathwaite tarn - Raven Nest How - Far Gill - Goat's Hause - Dow Crag - Buck Pike - Brown Pike - Walna Scar Rd ( about 6.5 miles 2500ft ascent )
I have wanted to see what the path was like on the south east side of Seathwaite tarn was like for a while so that's where we headed today.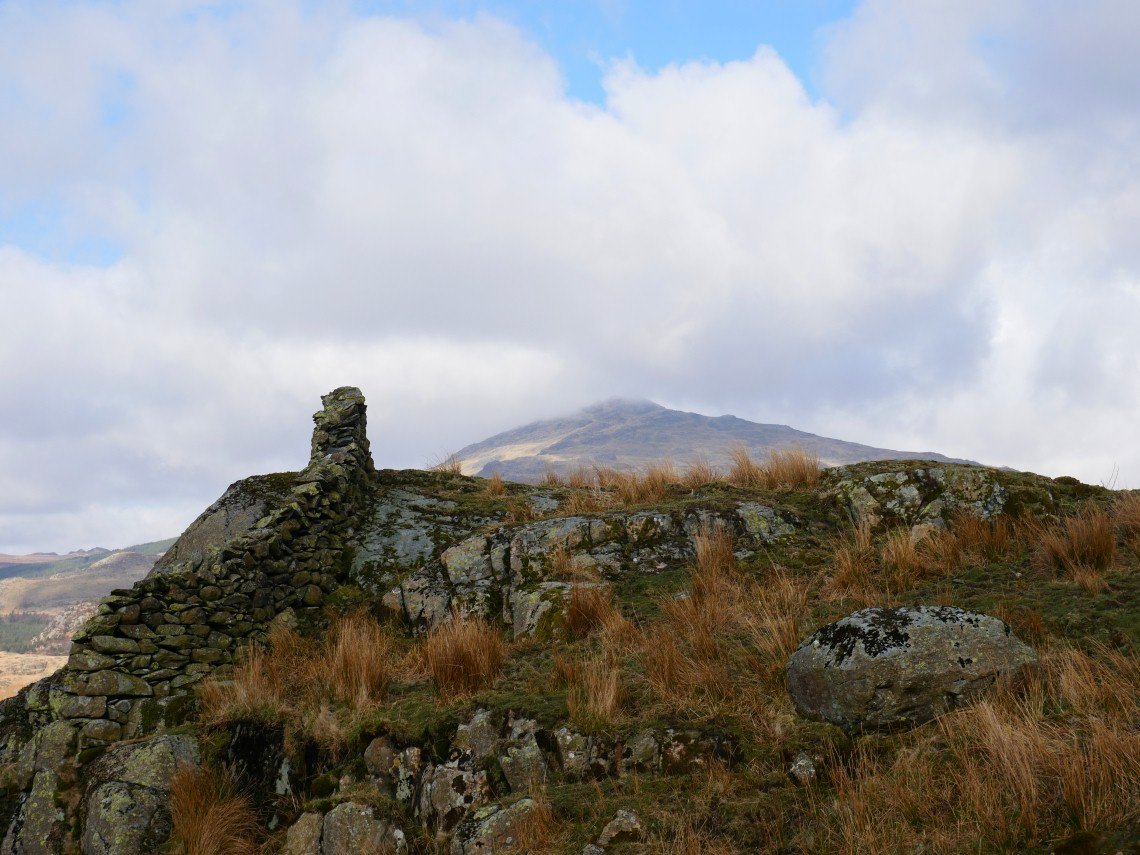 A fine morning with a little cloud hanging around the higher tops. This is Harter Fell from the tarn access road.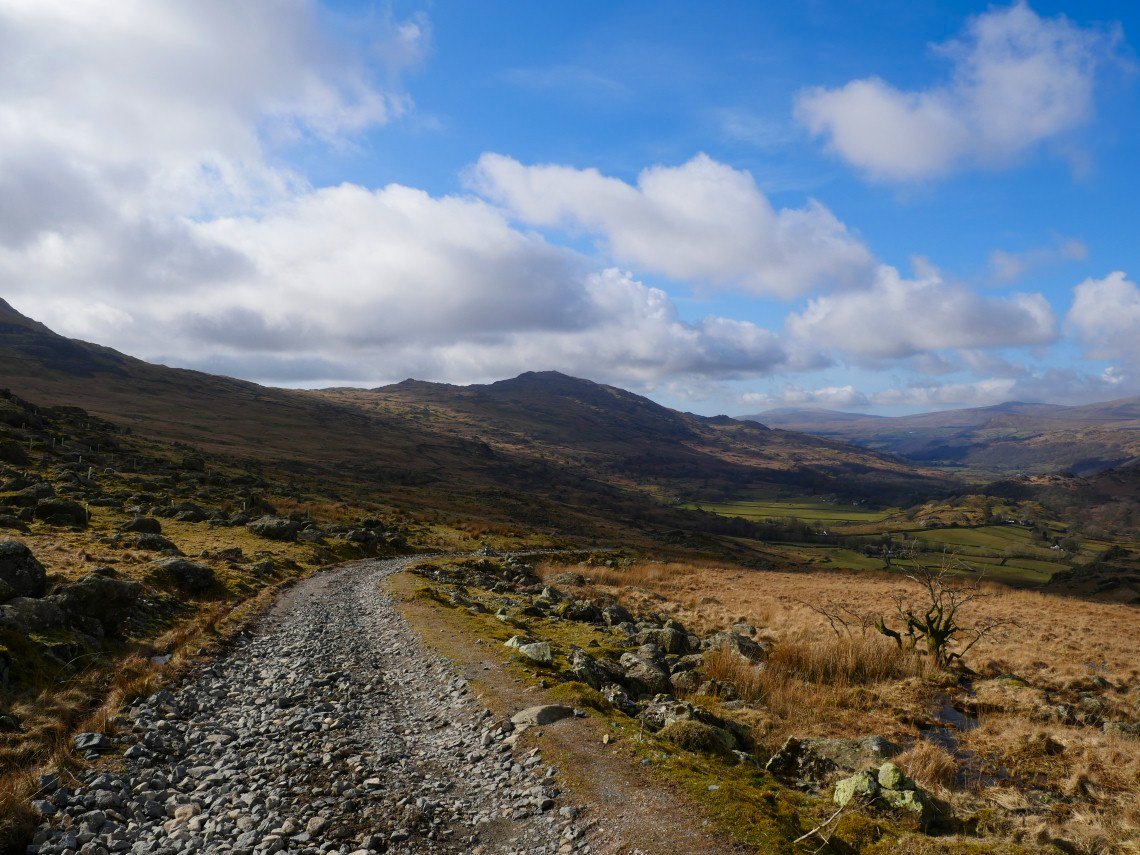 The view back down the track. Pikes then Caw on the near skyline, Black Combe and Whitfell on the far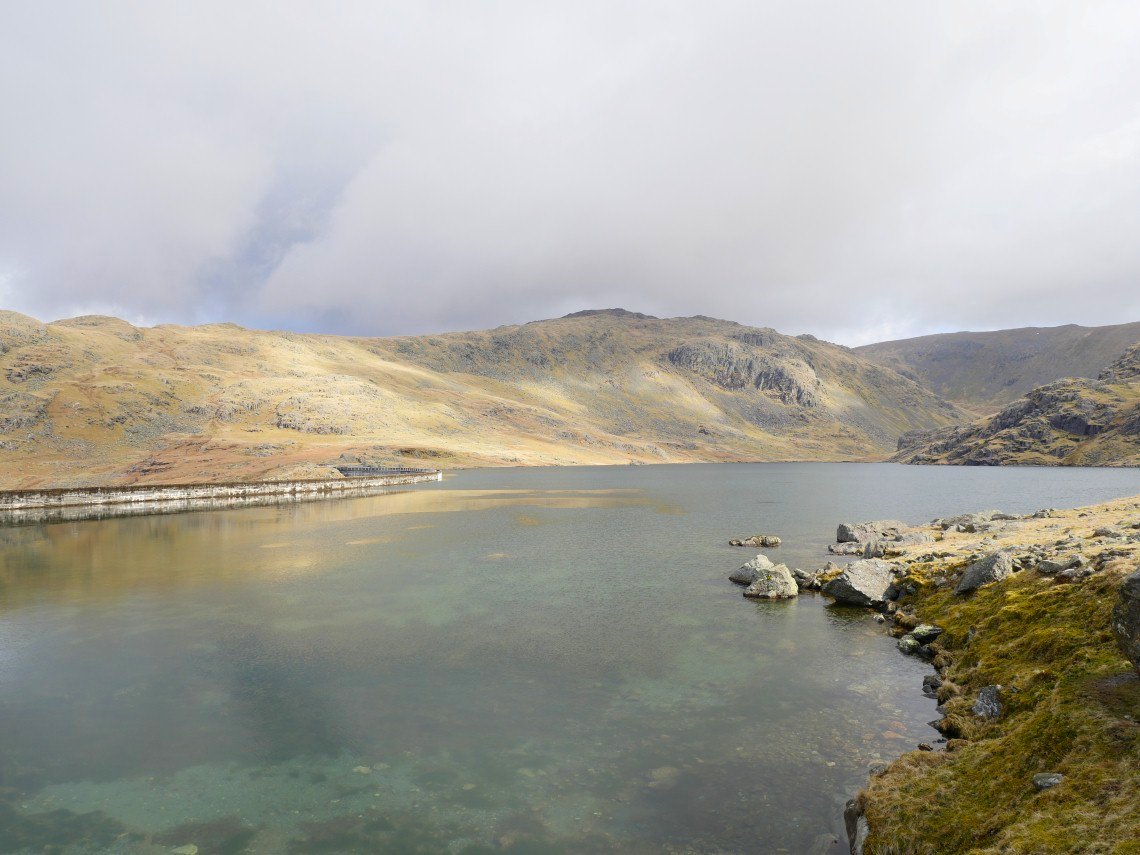 At Seathwaite tarn now looking across to the ridge to Grey Friar which we climbed a couple of years ago.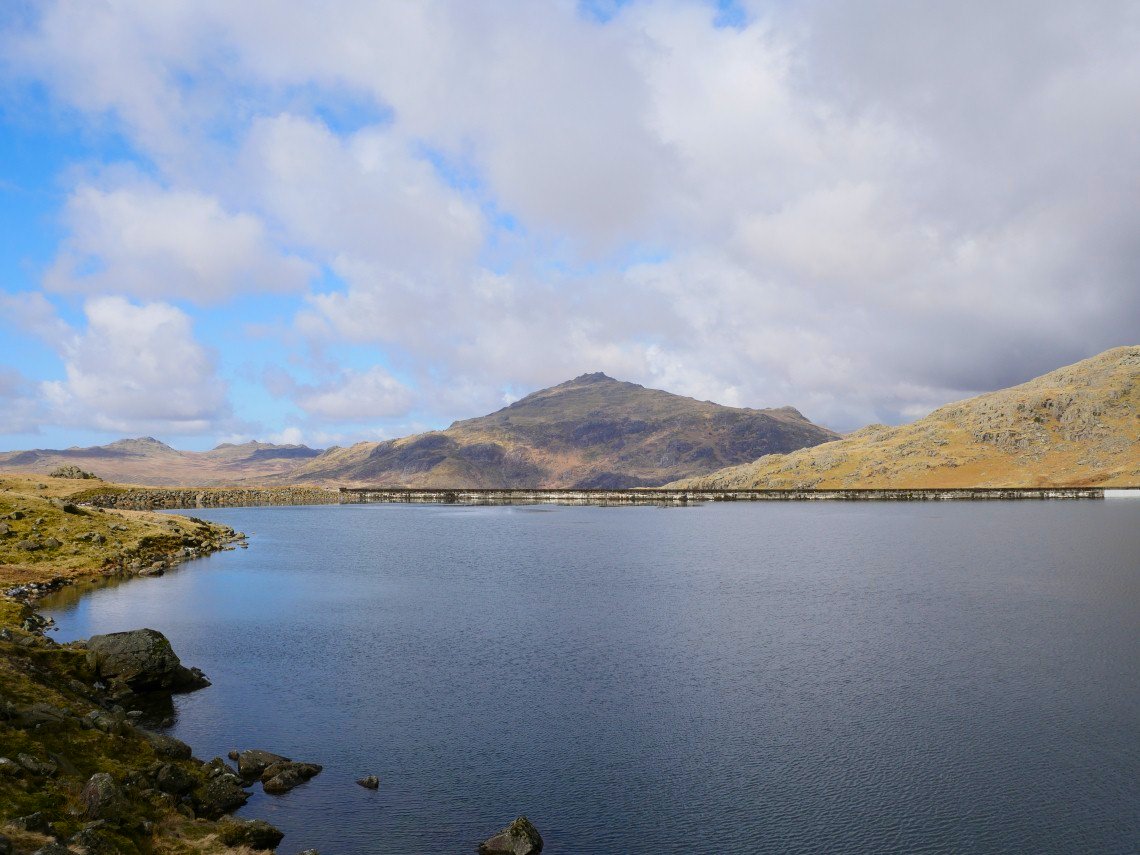 Harter Fell is clear of cloud now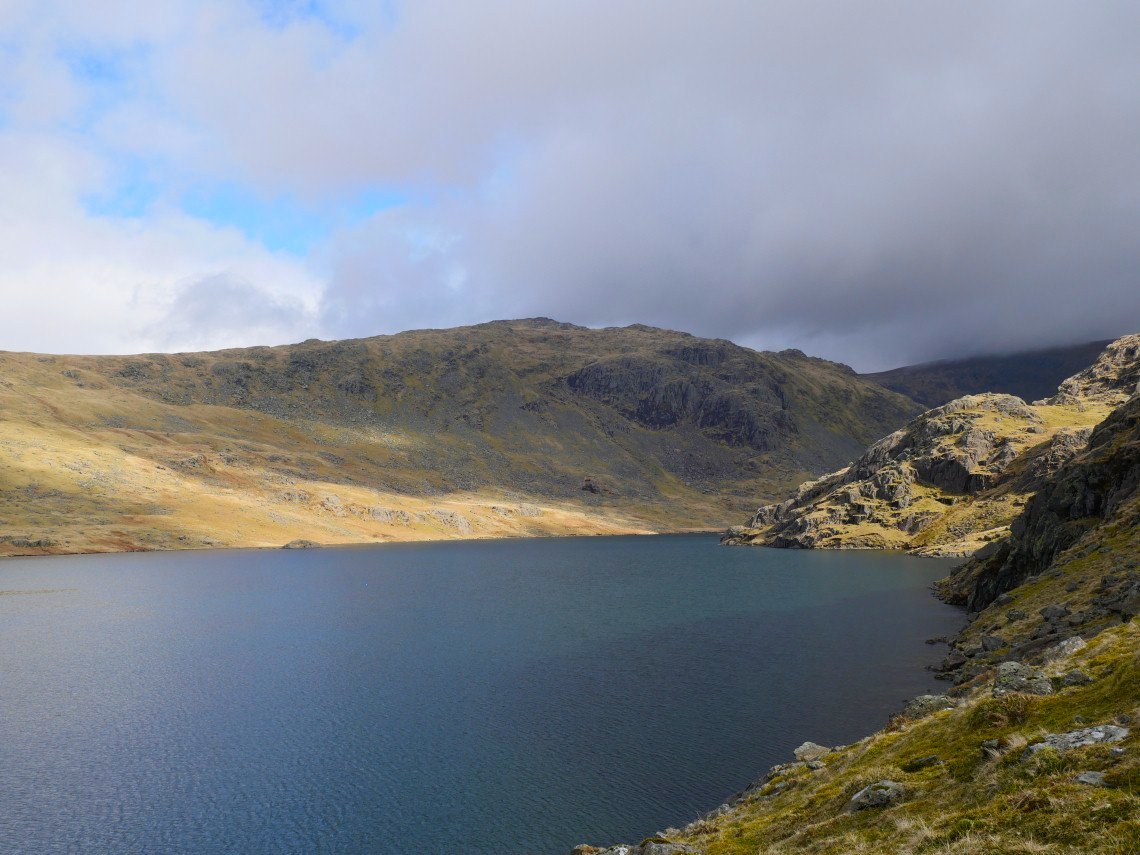 Grey Friar from further on the path around the tarn.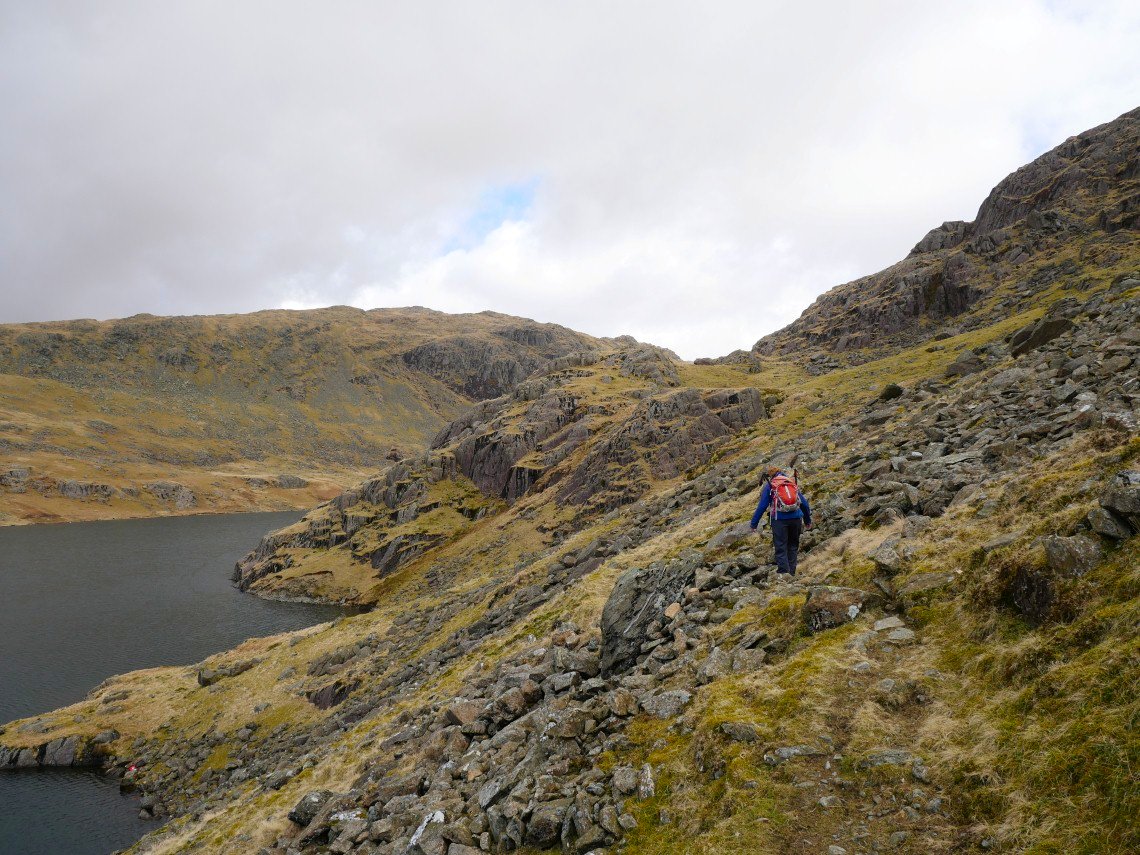 I really liked the sketchy path which wound it's way above the tarn rising and falling and crossing little boulder fields and scree.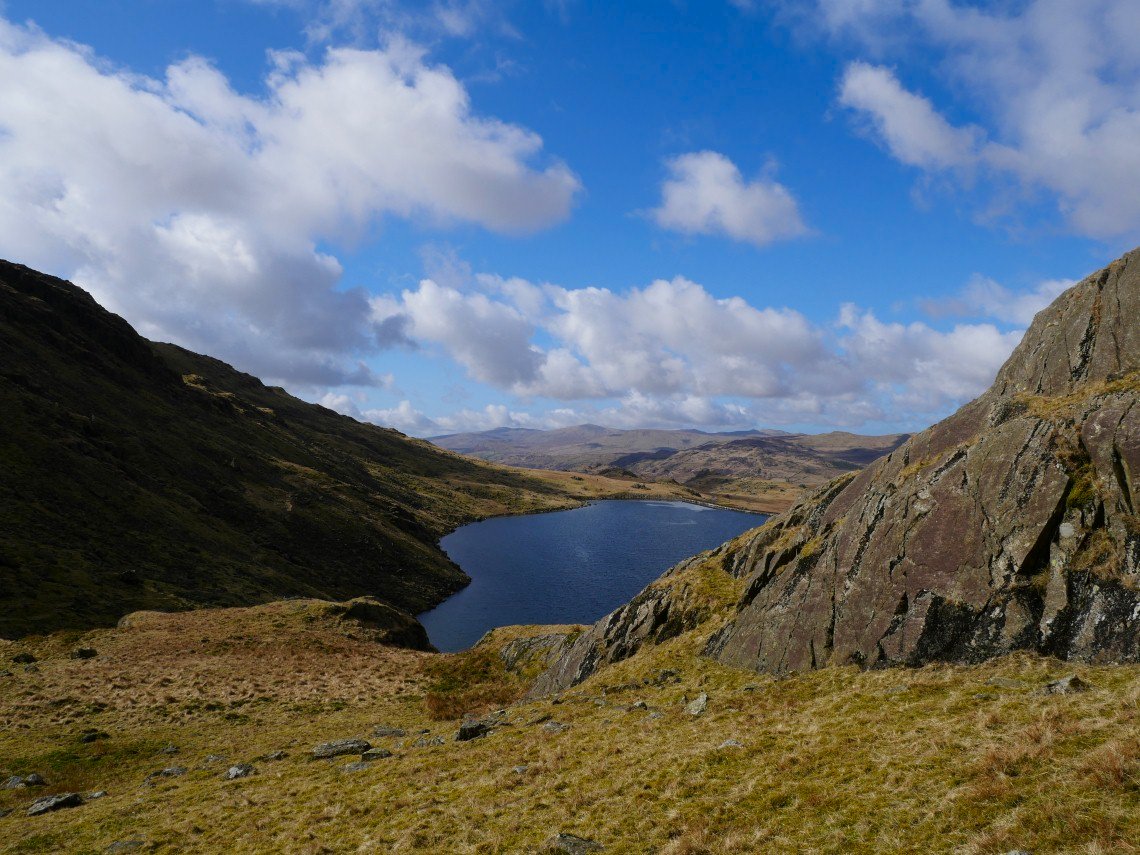 The path climbs over this little knoll then descends to more grassy ground near the end of the tarn.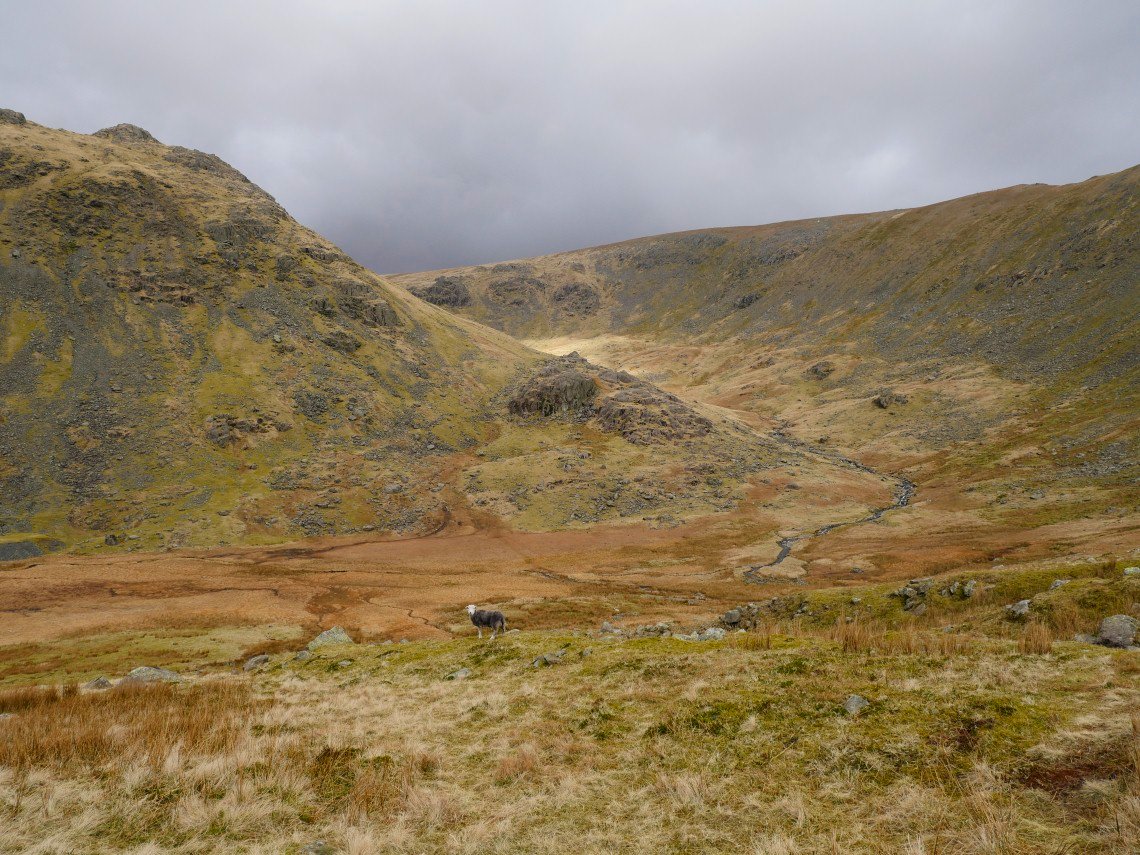 We had an early lunch on Raven Nest How. As you can see the skies have darkened but it never really felt like rain. After lunch we set off for Far Gill to see if the path on the map actually existed on the ground. This is looking to Tarn Head beck, the main feeder stream for the tarn.
.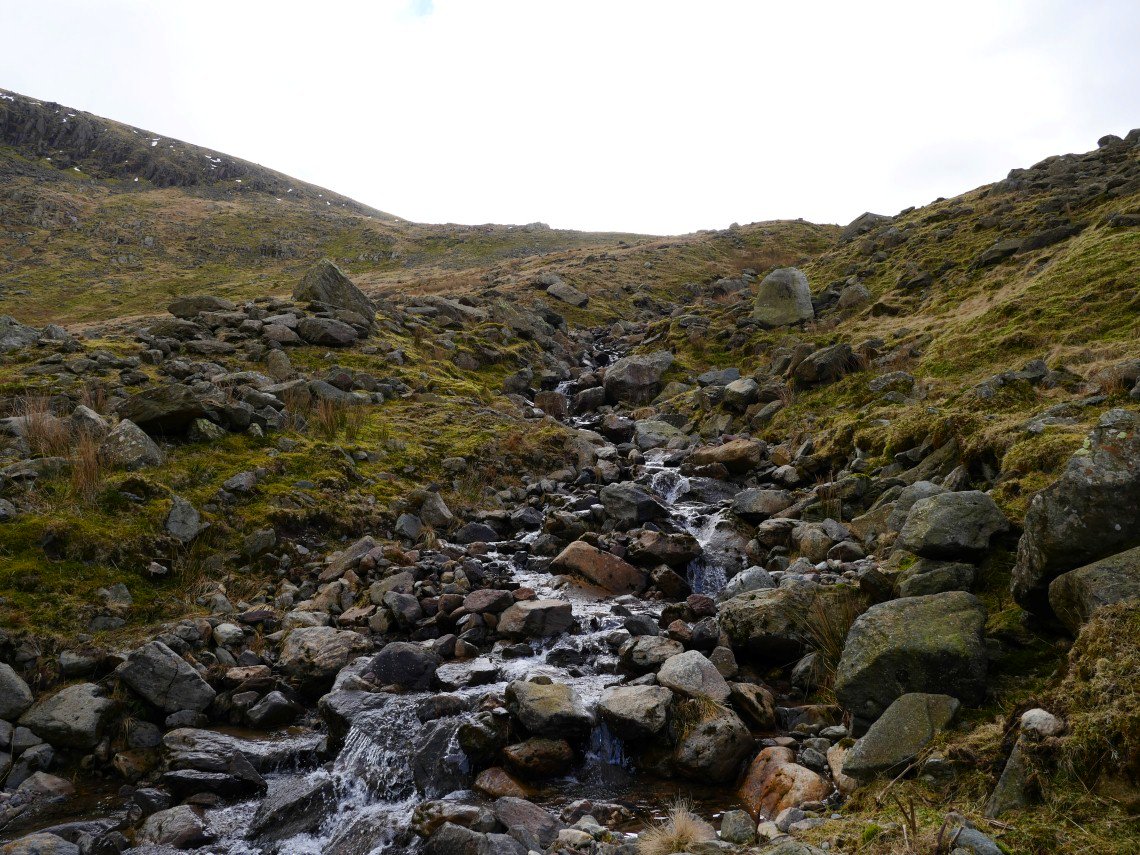 Crossing Far Gill. There is a faint path which sticks to the dry ground on the bank but as long as you keep walking up you can't go wrong..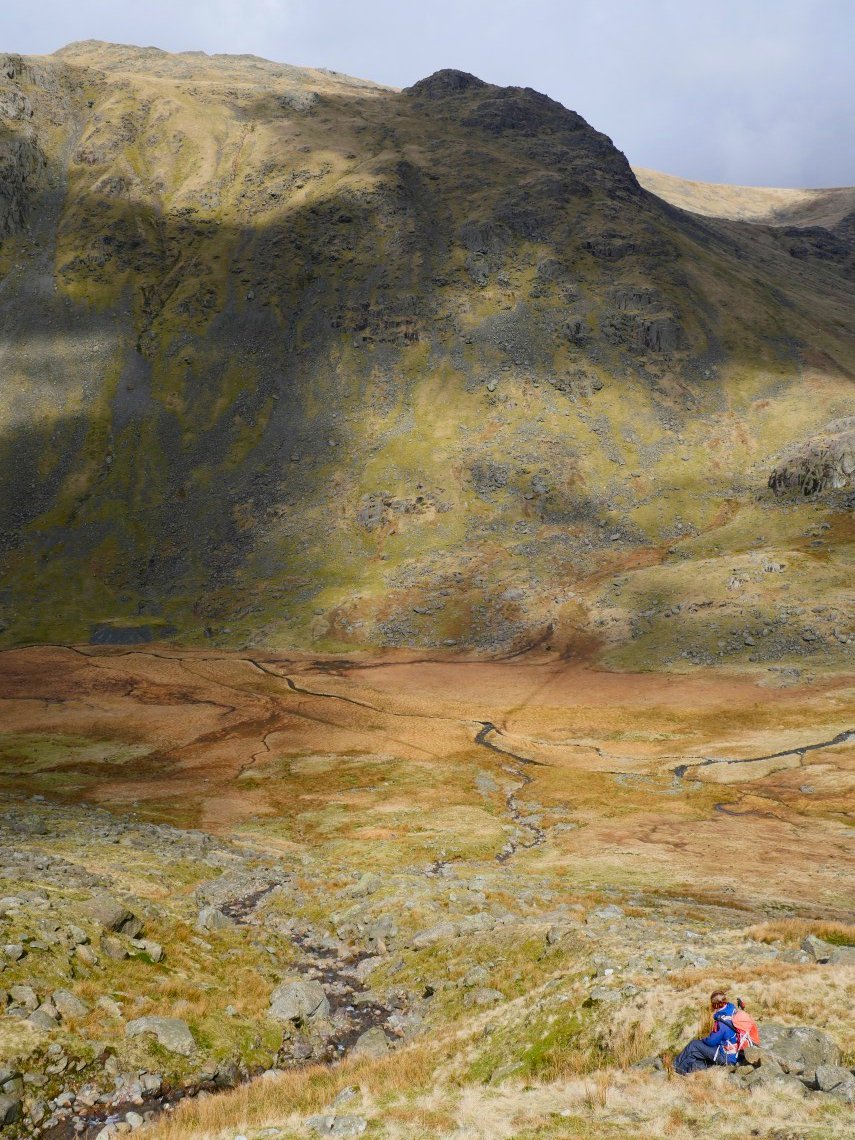 A look back to Sue admiring the light on Grey Friar.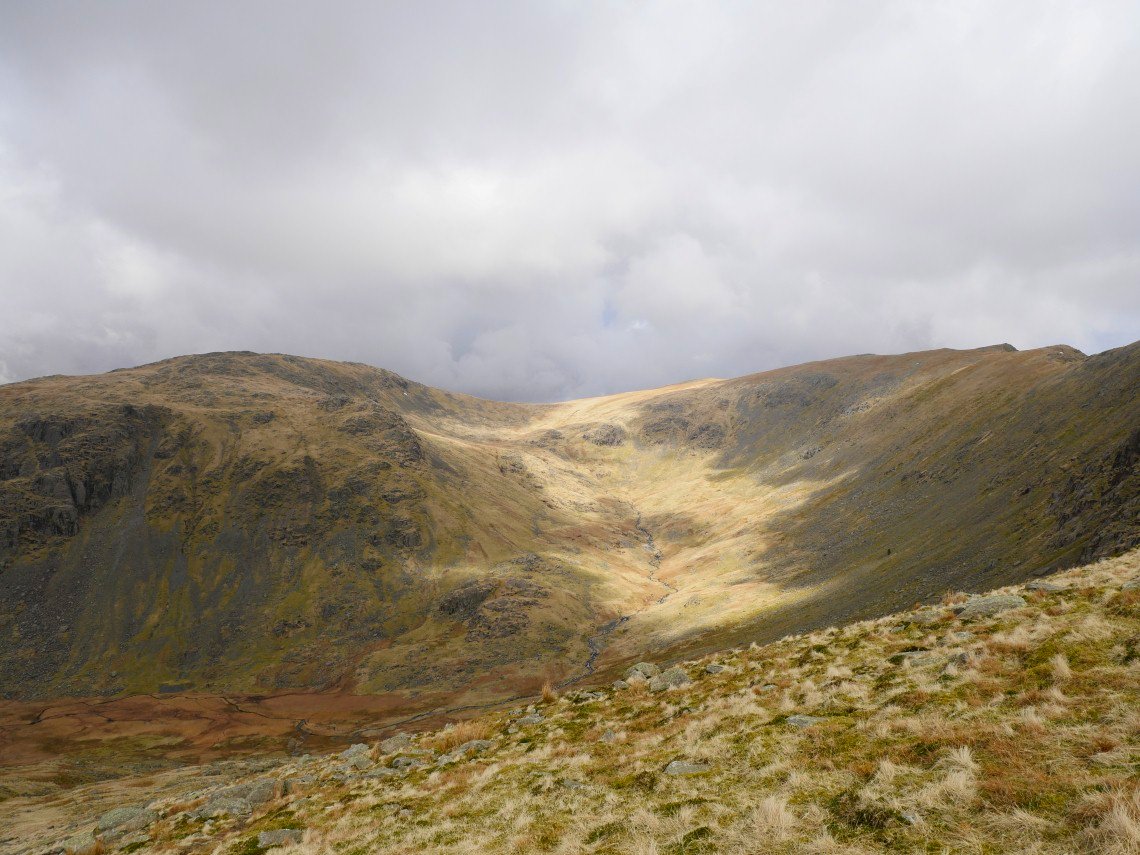 A wider view from further up the climb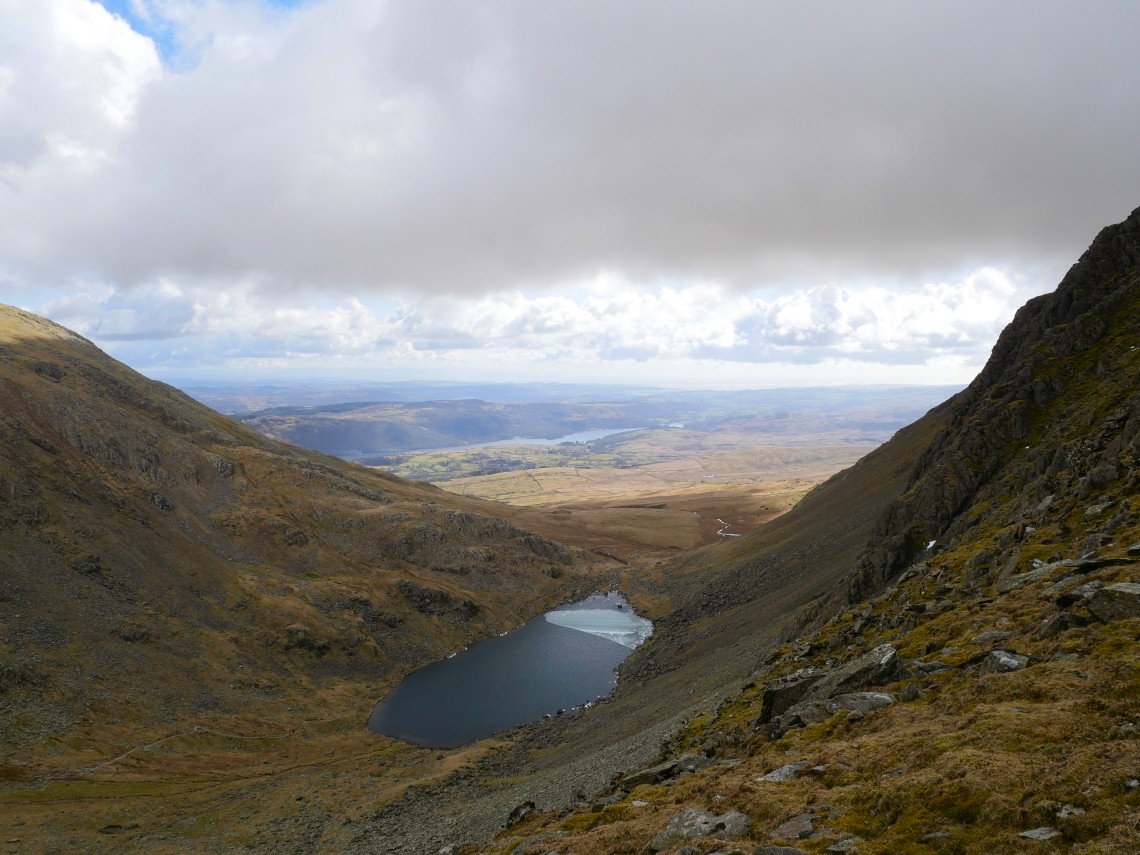 On to Goat's Hause now with Goat's Water below.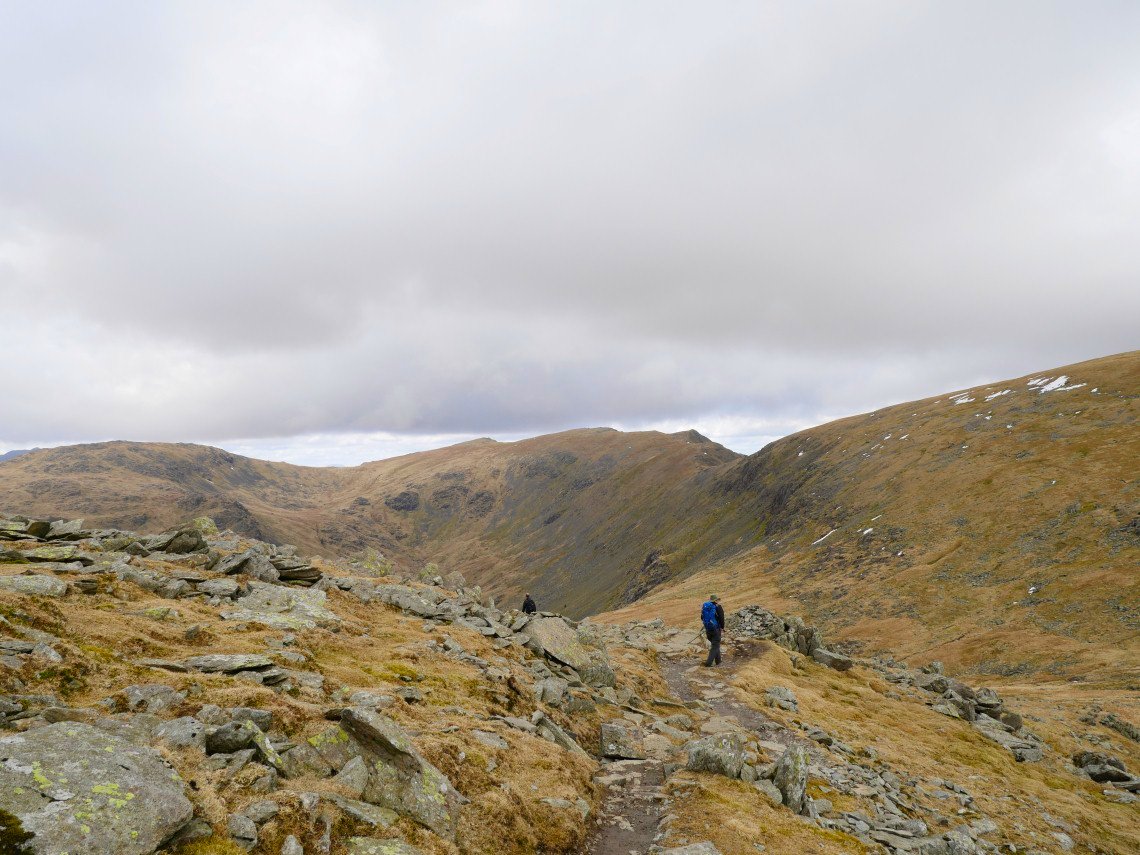 A good view of Swirl how and Great Carrs from the climb to Dow Crag.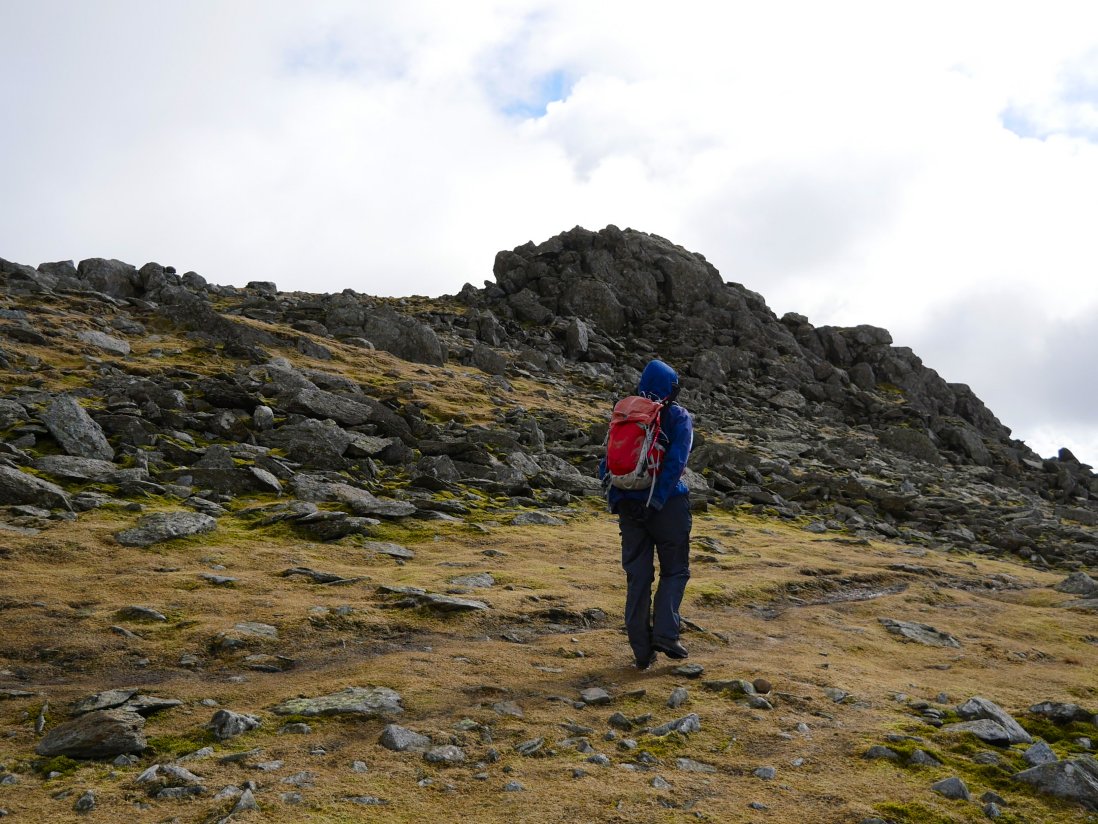 We passed climbing the rocky top of Dow crag as the wind was quite strong here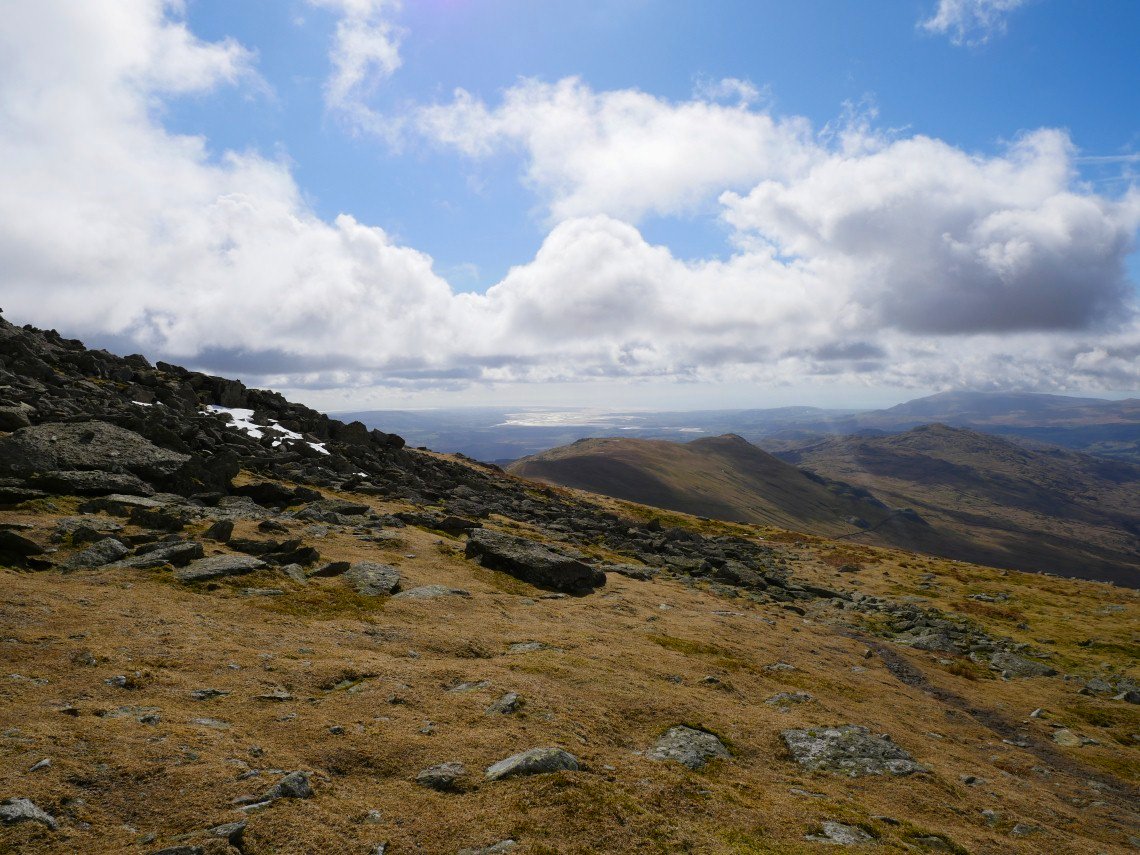 Blue skies have returned and we have great view down to the Duddon estuary.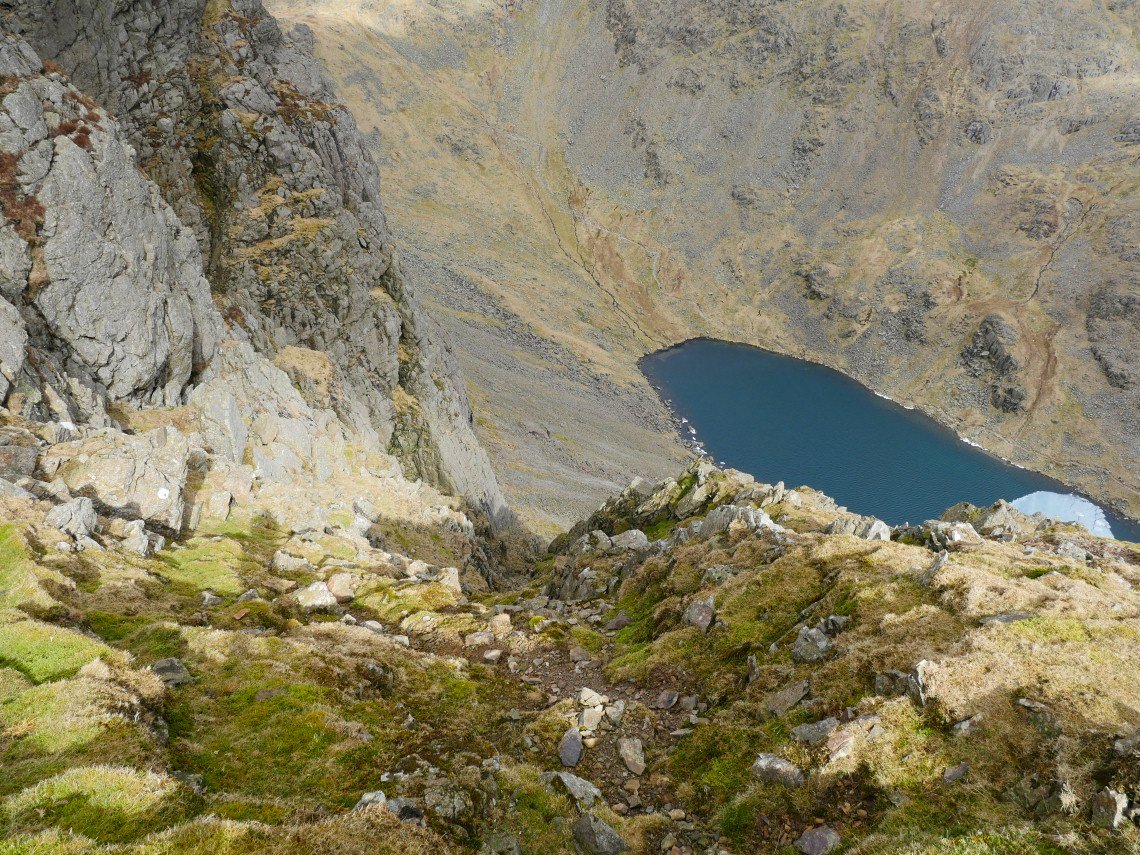 Passing the top of South Rake
.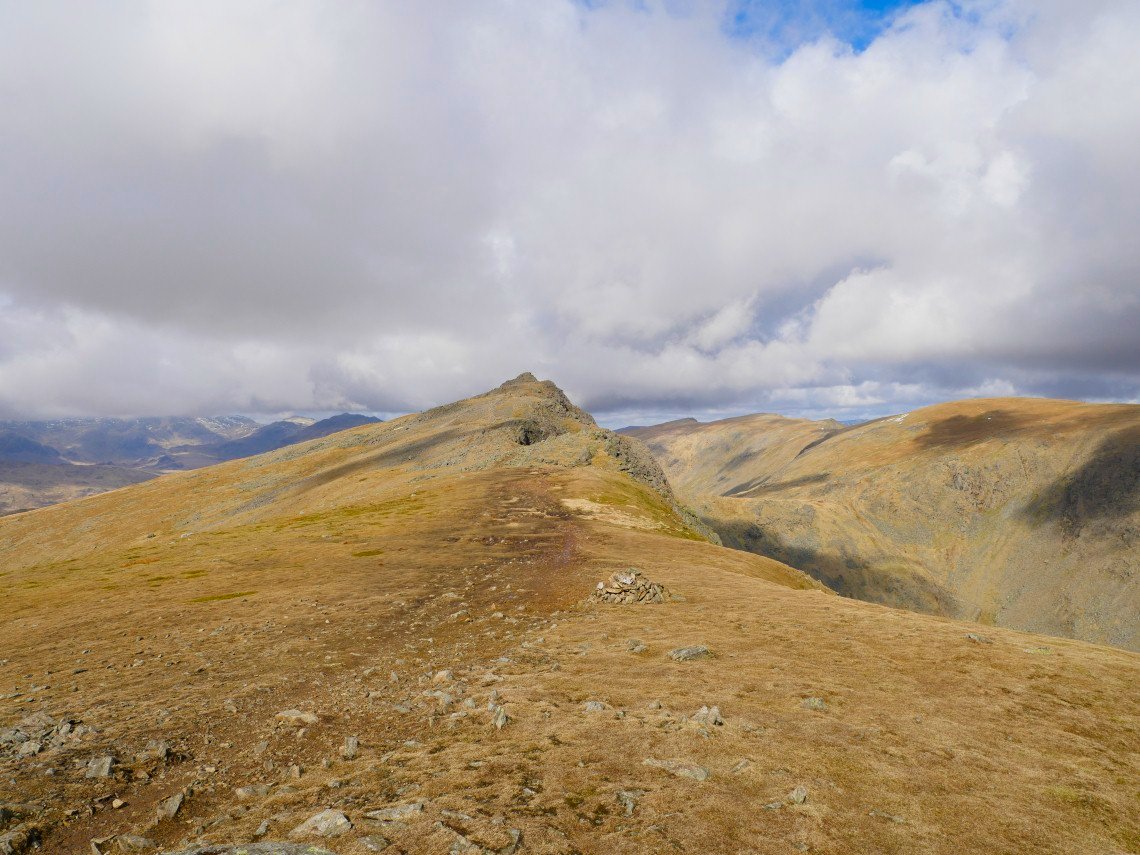 Dow Crag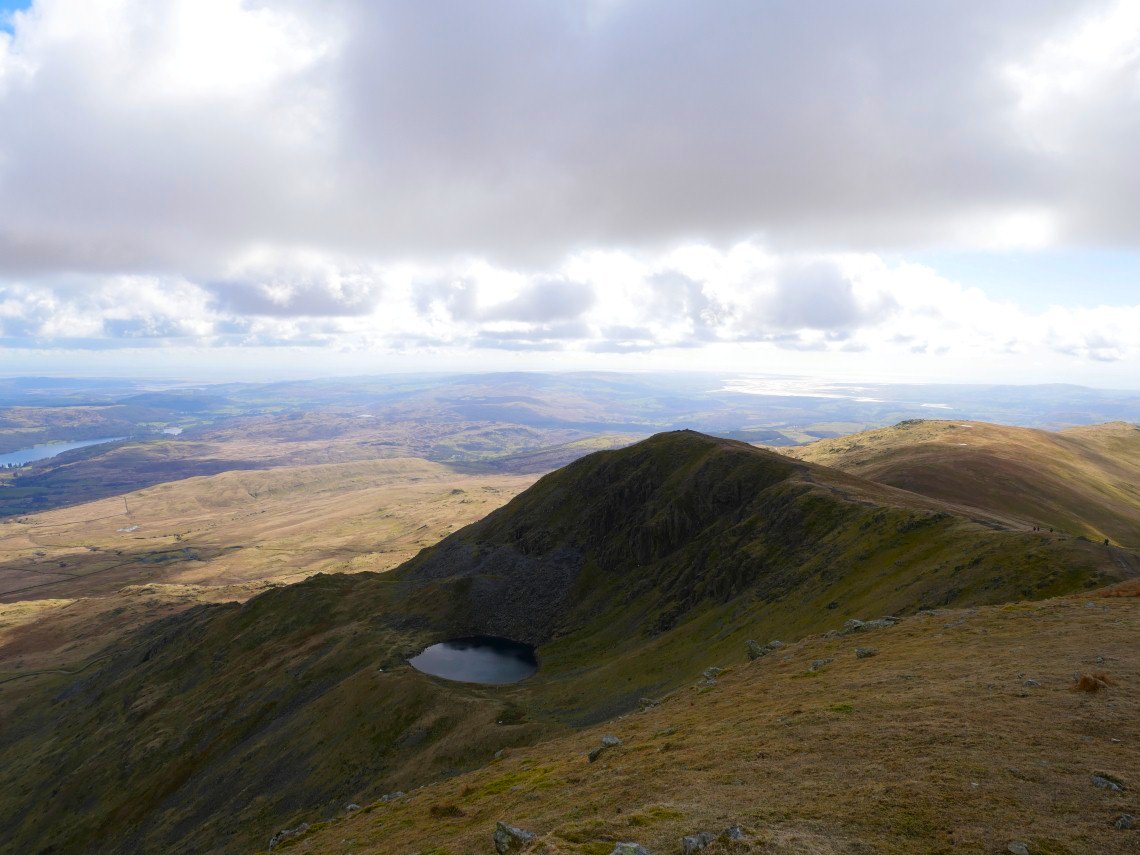 Blind tarn far below.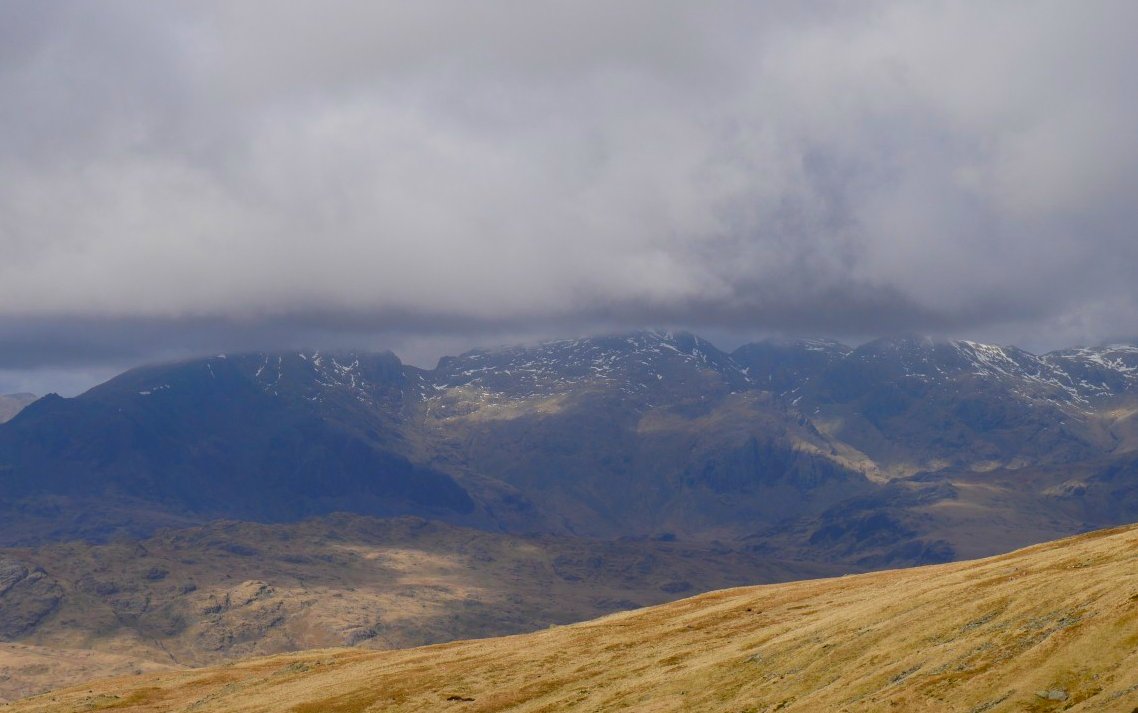 The Scafell range had been in cloud all day but it looks like they might just be clearing.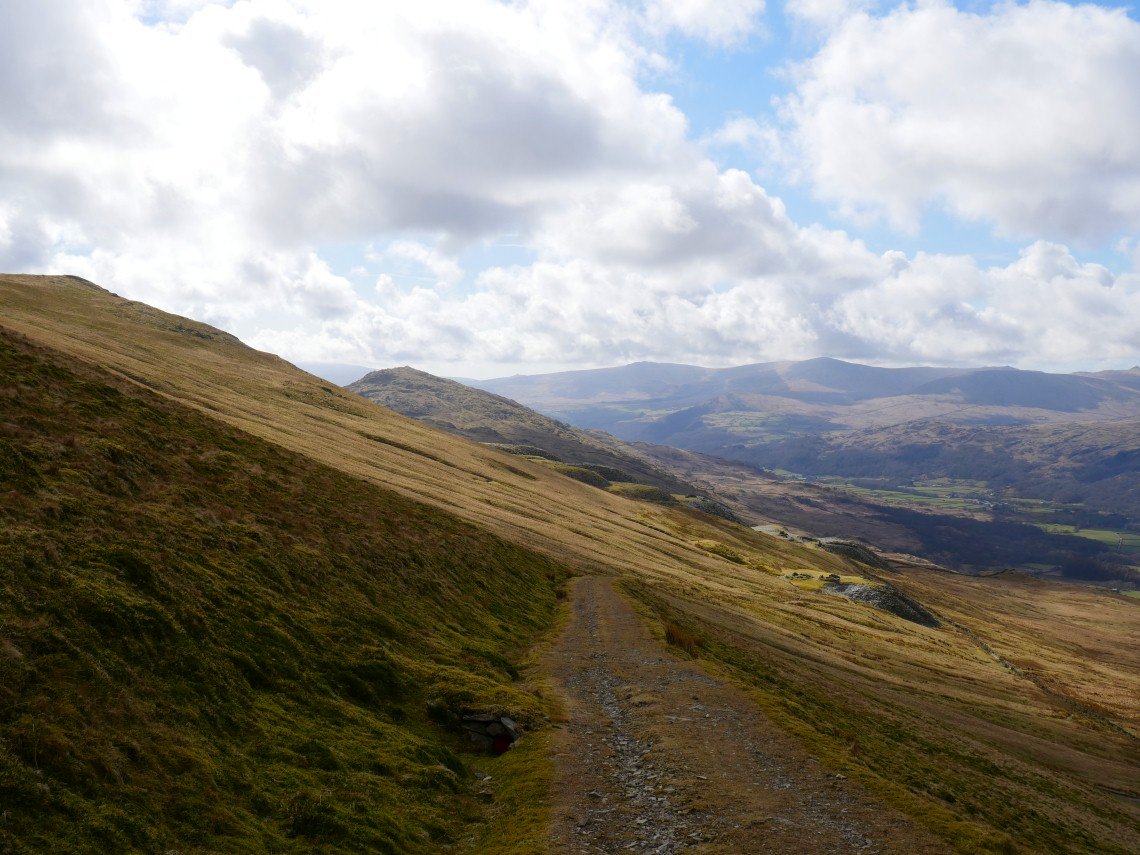 Just the walk down the Walna Scar rd to do now although I always find that although it doesn't look very far it always seems to take ages..