WWW.KARLSWALKS.CO.UK
PICTURES AND TRIP REPORTS FROM MY WALKS IN THE ENGLISH LAKE DISTRICT
---
Bowscale to Souther via Blencathra
8th April 2018
Route. Mungrisedale - Raven Crags (Bowscale Fell east ridge) - Tarn Crags top - Bowscale Fell - Atkinson Pike - Scales Fell - Souther Fell ( about 9.5 miles 3200ft ascent )
A new way to climb a familiar fell today.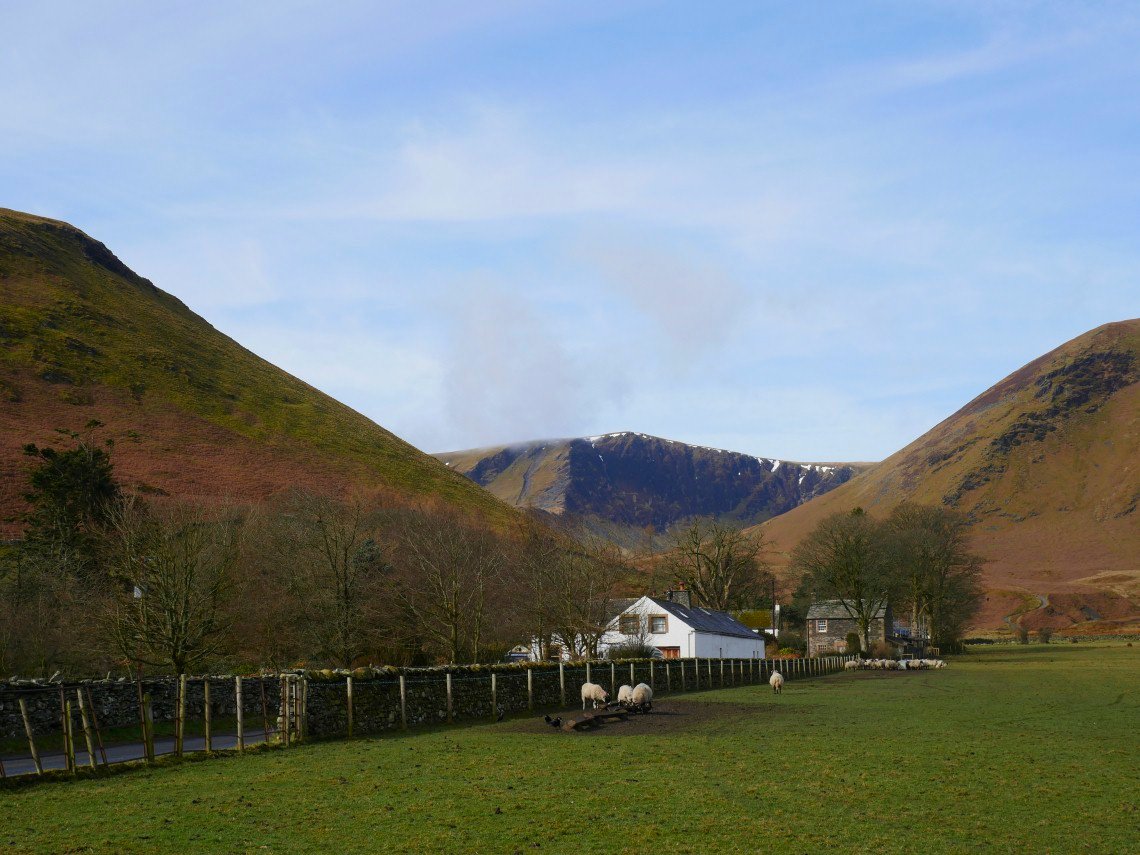 Not a bad morning with plenty of blue sky. We parked near the village hall and walked through Mungrisedale. The east ridge of Bannerdale catches the eye as we walk along the road.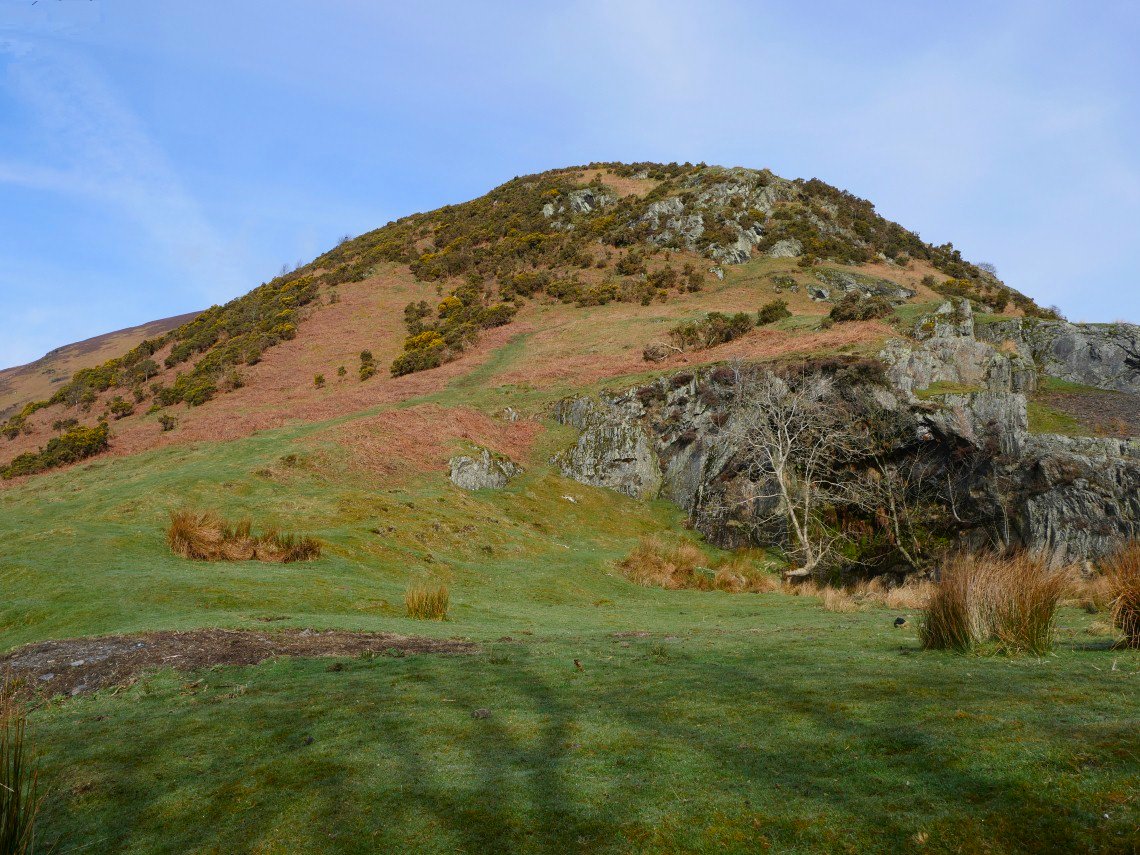 Raven Crag is our route of ascent today. The path starts off quite steeply climbing through the gorse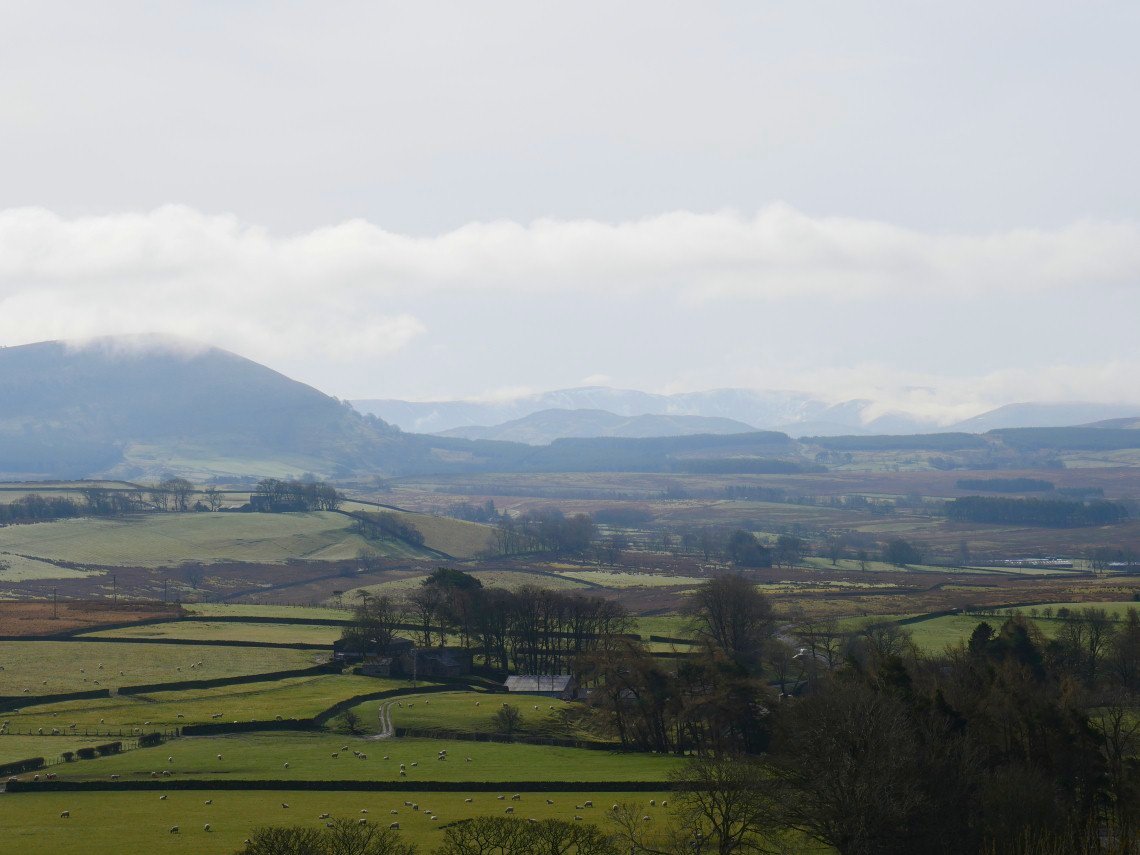 It's looking like we have guessed right with our weather watching as there is a lot more cloud further afield.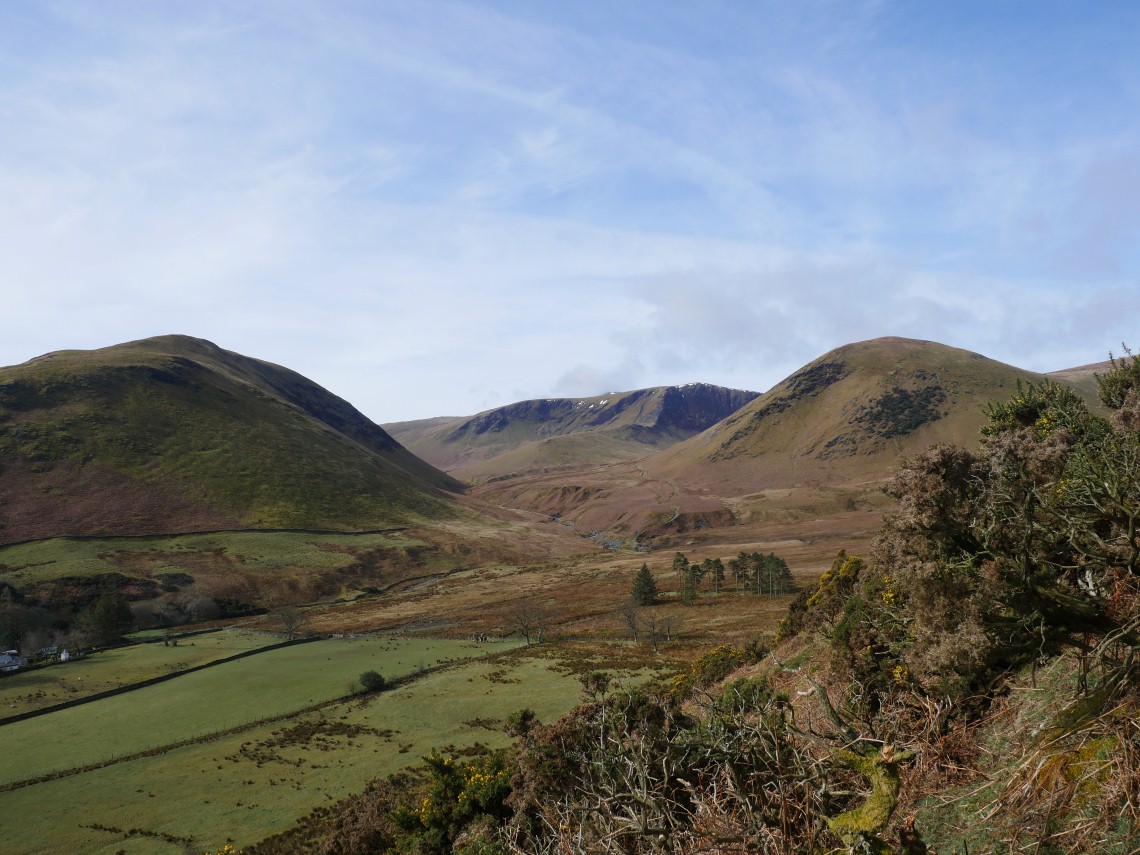 The view soon opens up on the steep climb. With Bannerdale Crags between Souther Fell on the left and The Tongue.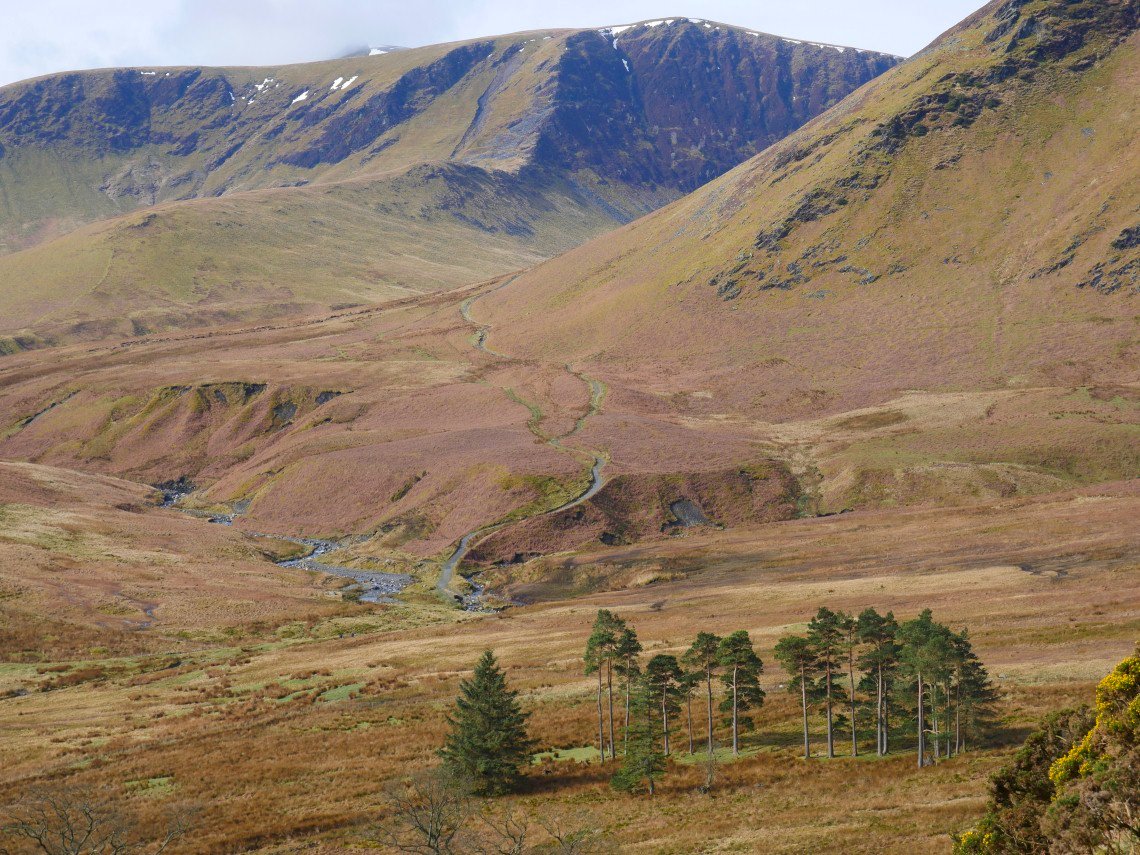 Zooming in on this attractive little stand of pines.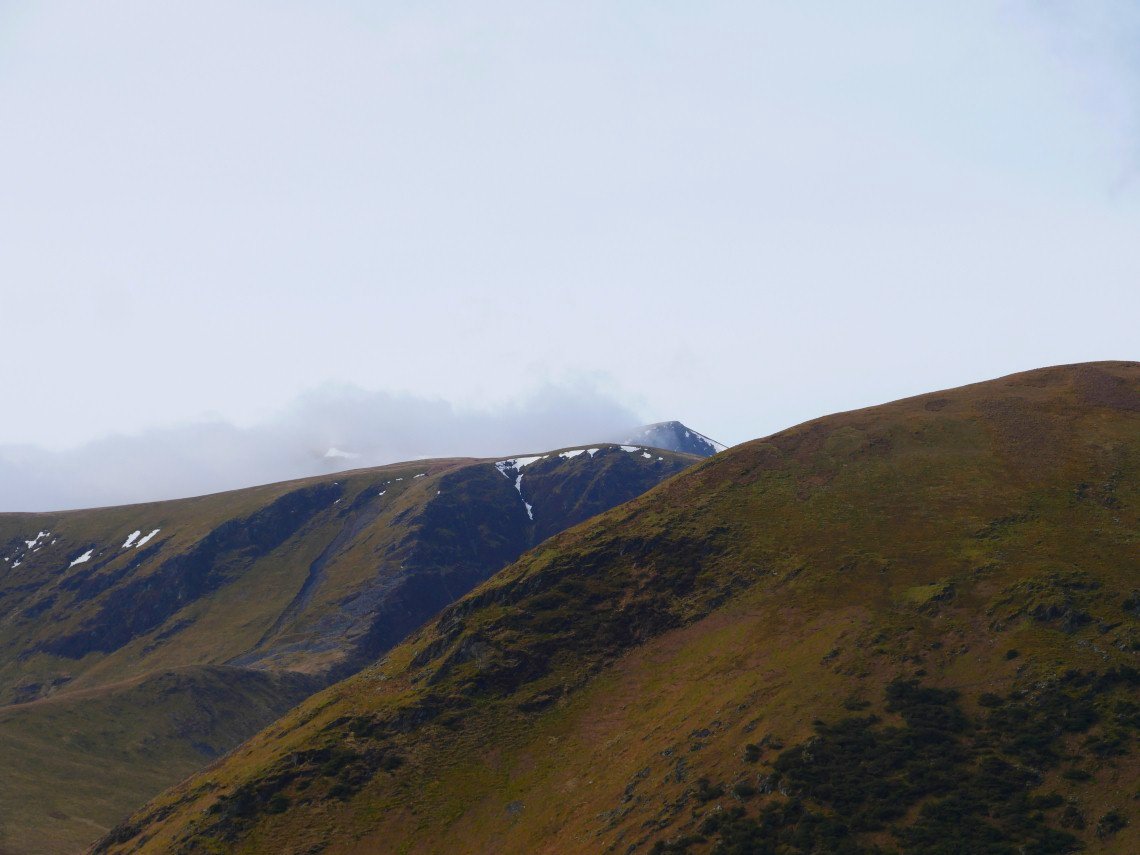 Blencathra starts to come out of the cloud.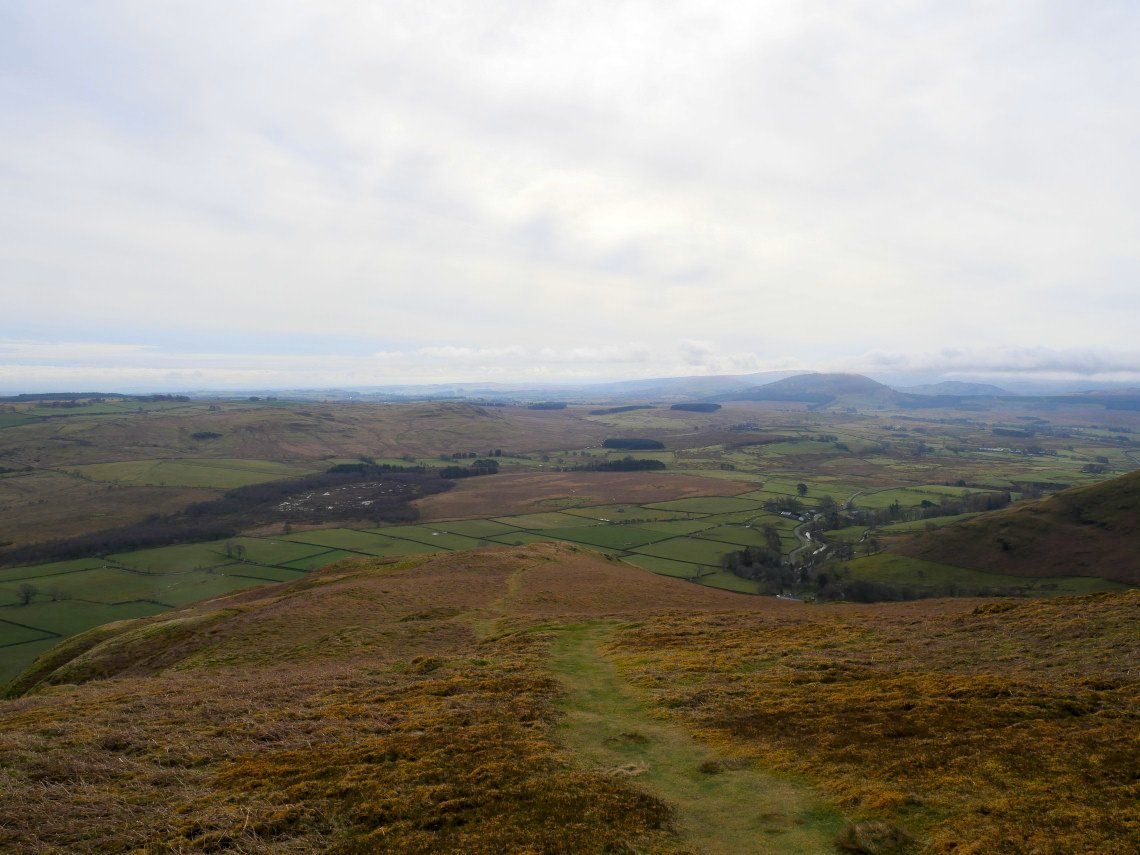 The steep section is soon over and then the way is a more gentle climb Looking back to Great Mell Fell in the distance..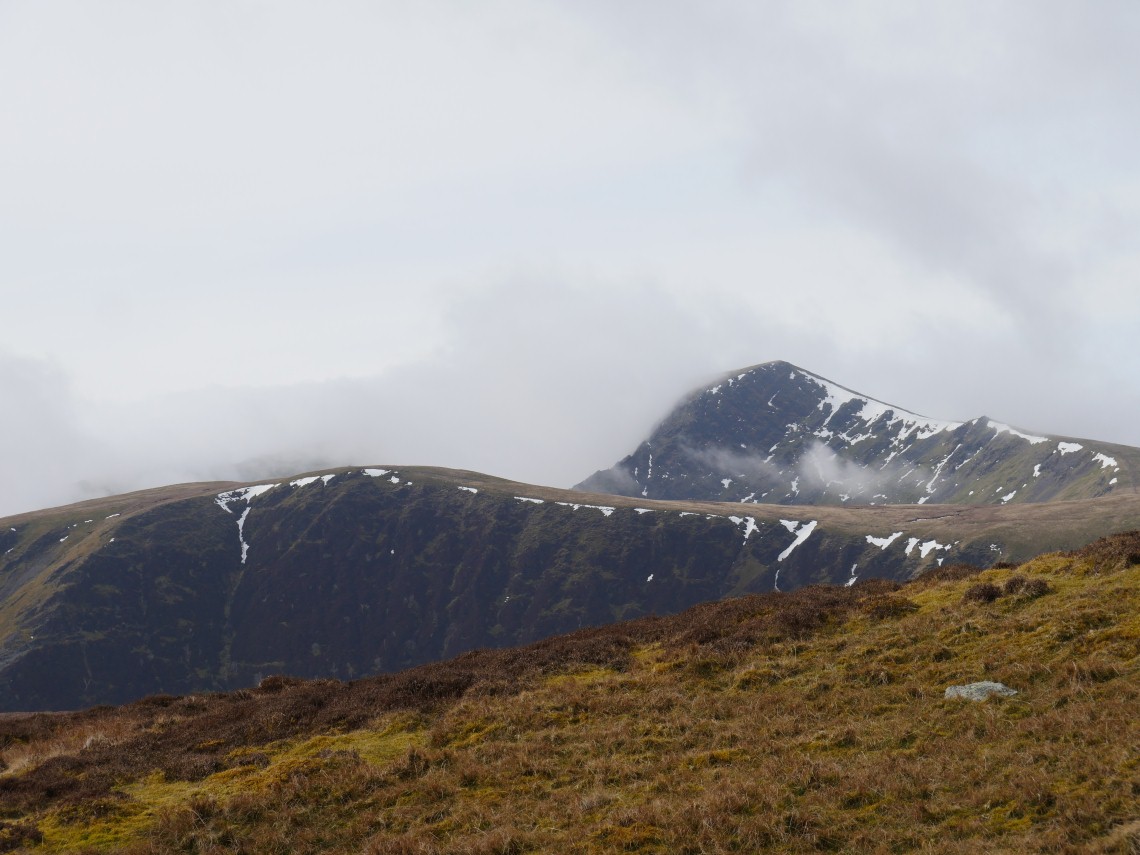 We came upon a quite well established path which led of to the left so wondering why it was there and where it led I followed it for a few yards to where it petered out into the heather. The only thing I could think of was that you got a really nice view of Sharp Edge and Foule Crag from here.
.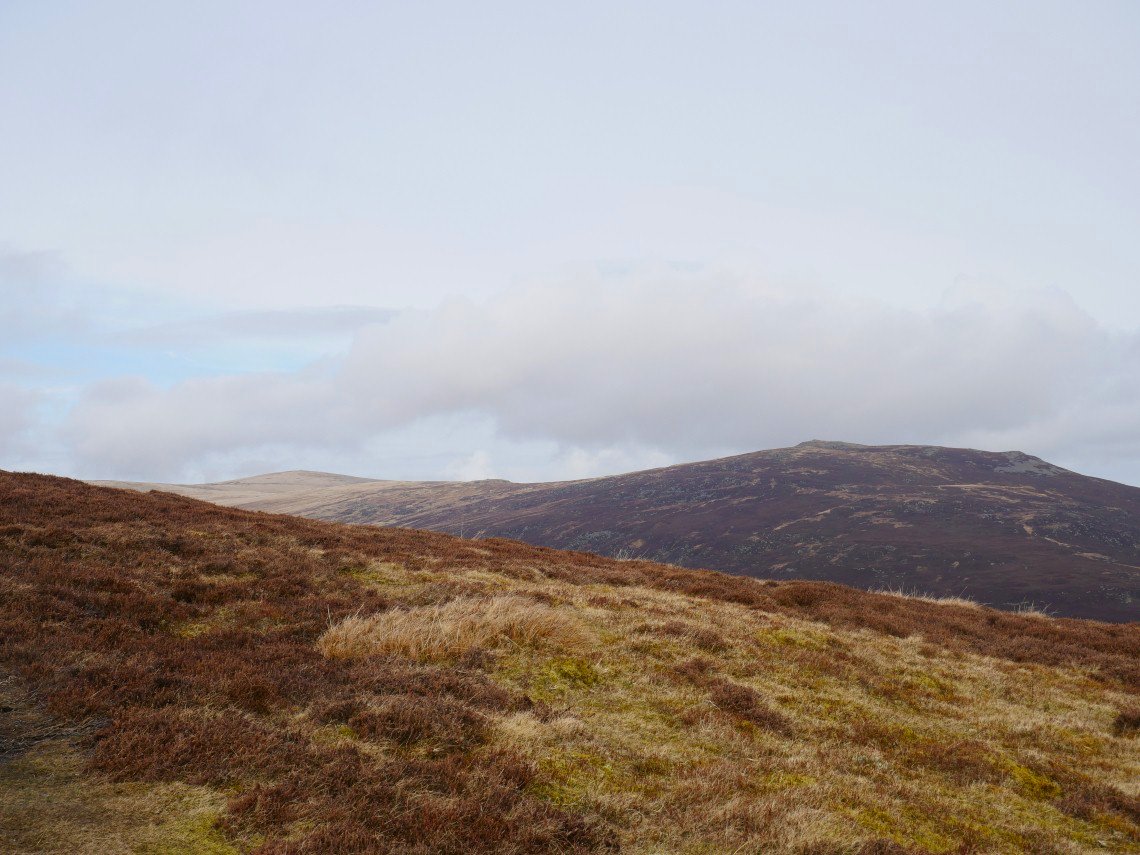 Rejoining our onward path I took a photo of the view to our right which was Carrock Fell and High Pike..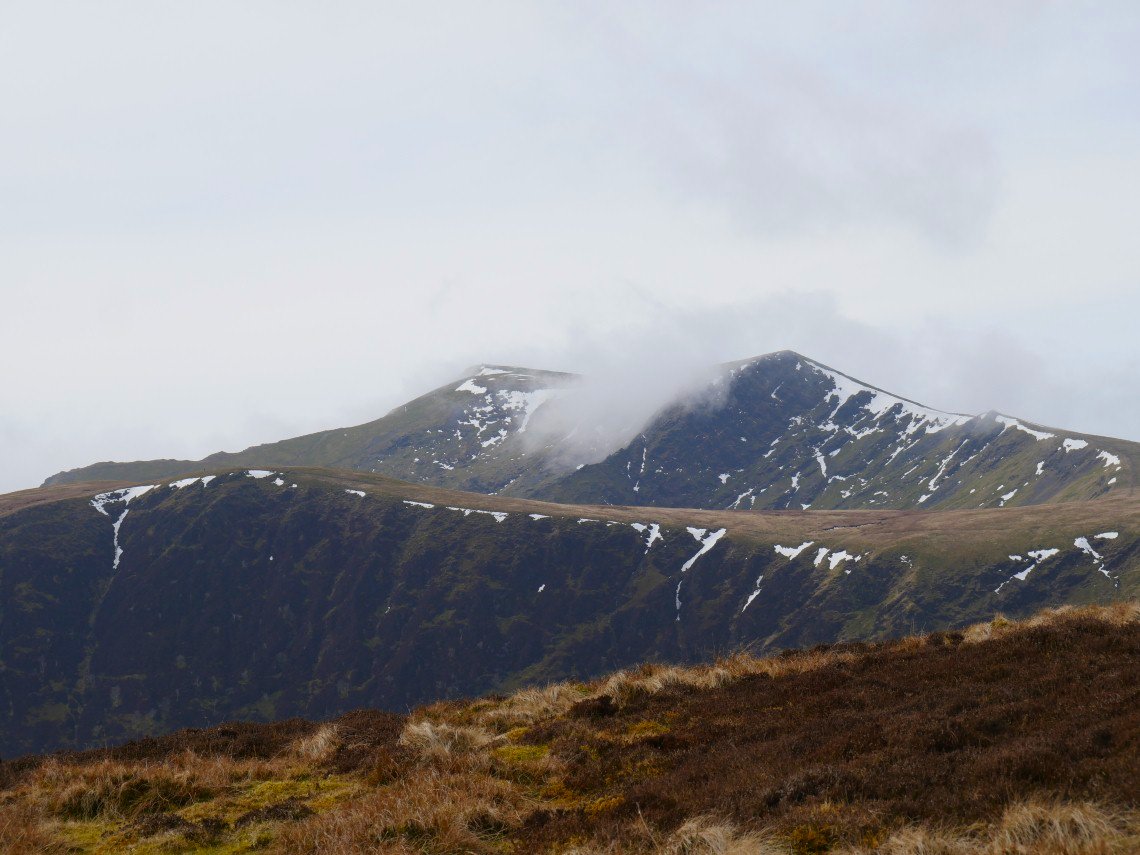 Another picture of Blencathra nearly free of the cloud.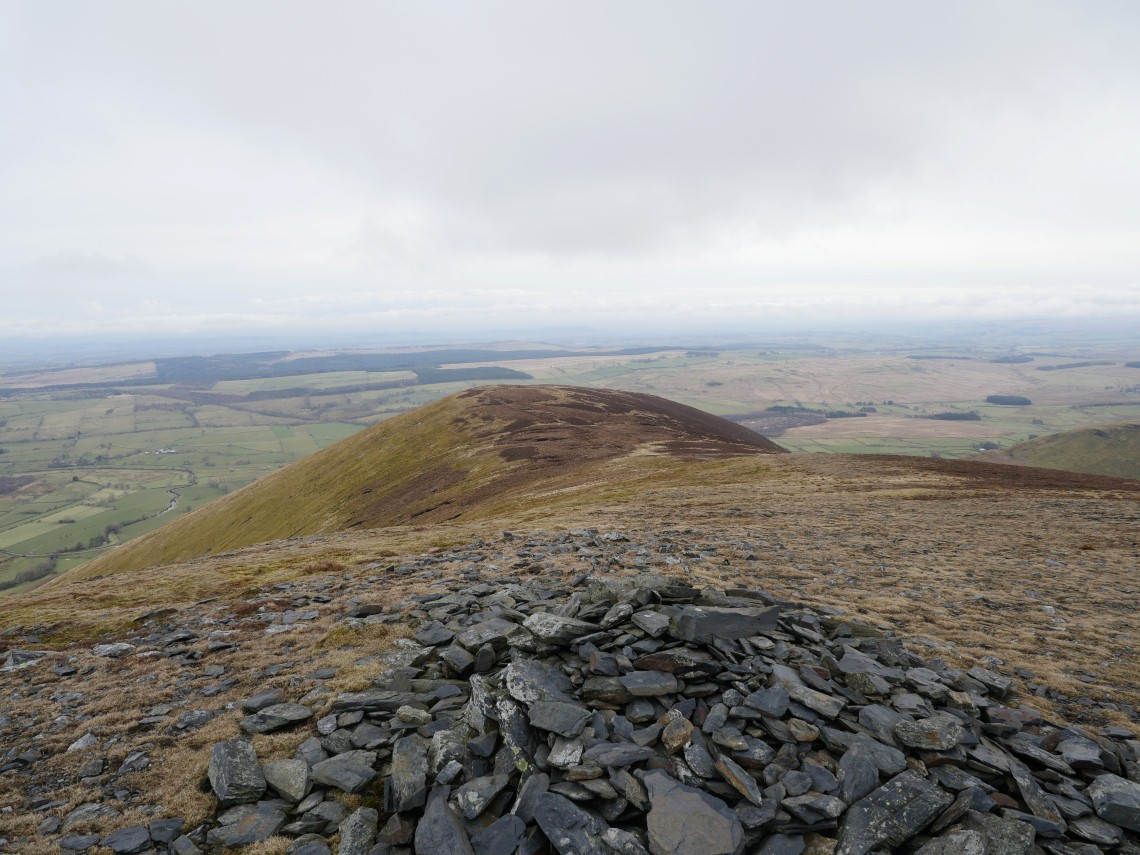 Looking back down the way we had come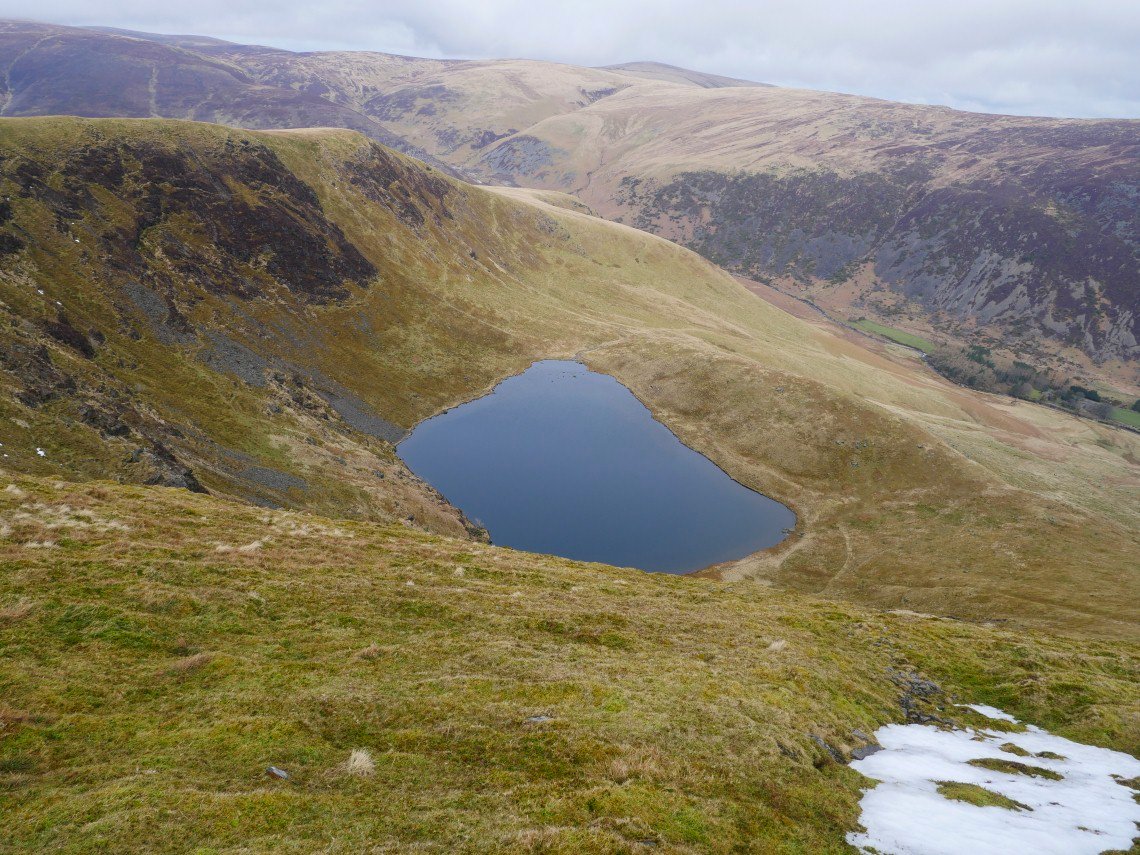 Bowscale Tarn from above.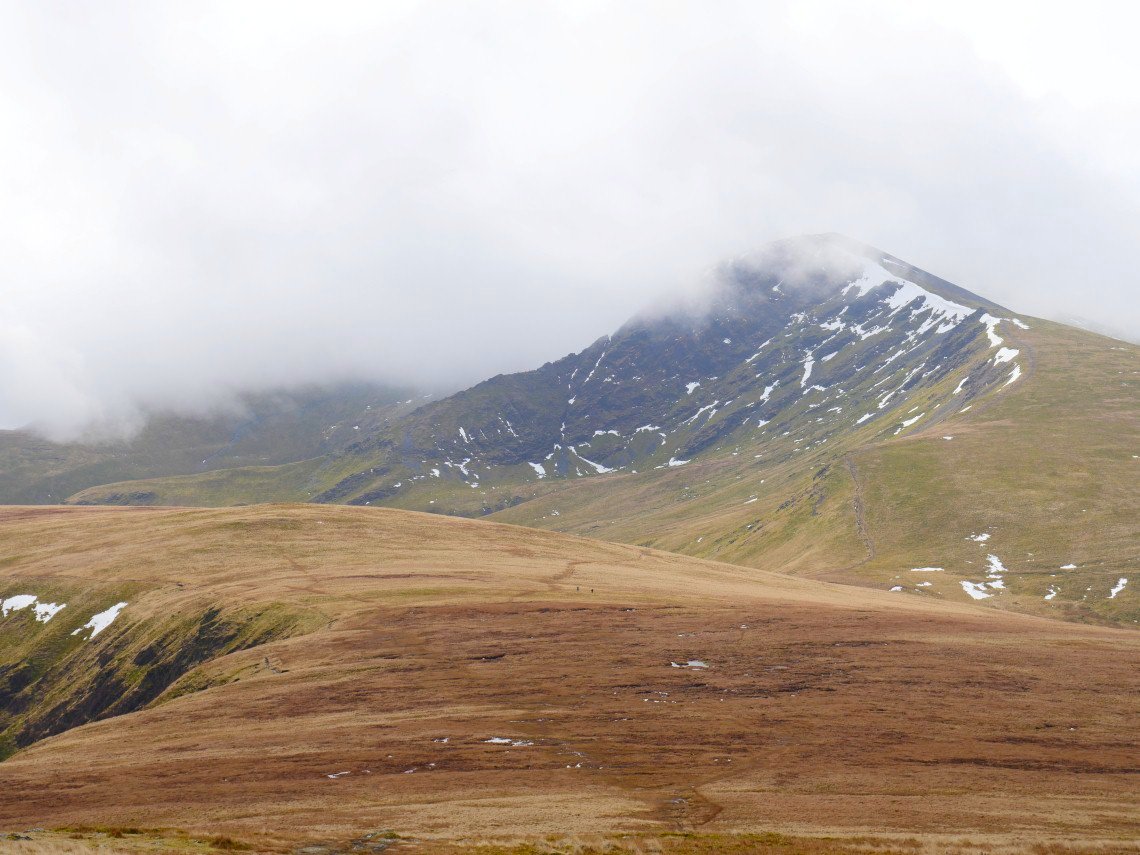 After leaving Bowscale's main top we crossed the very wet saddle heading for the col below Blencathra.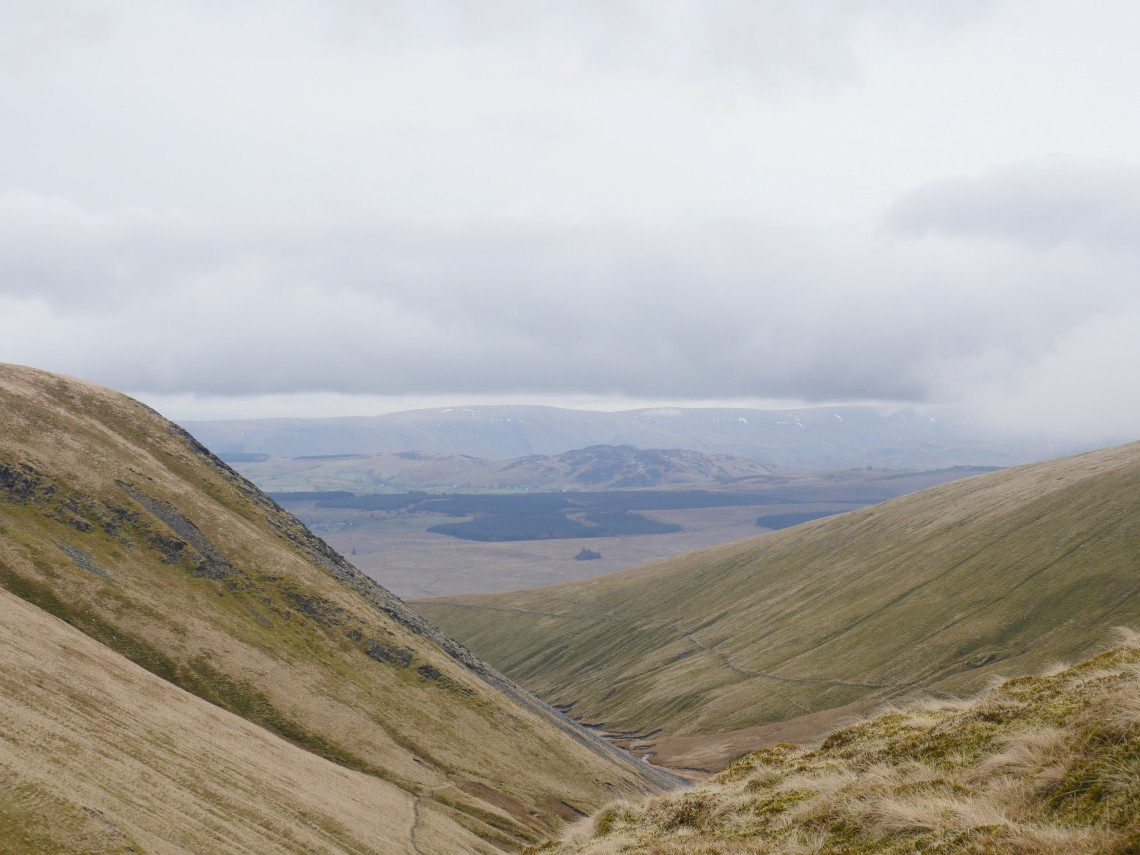 At the col now looking to Gowbarrow.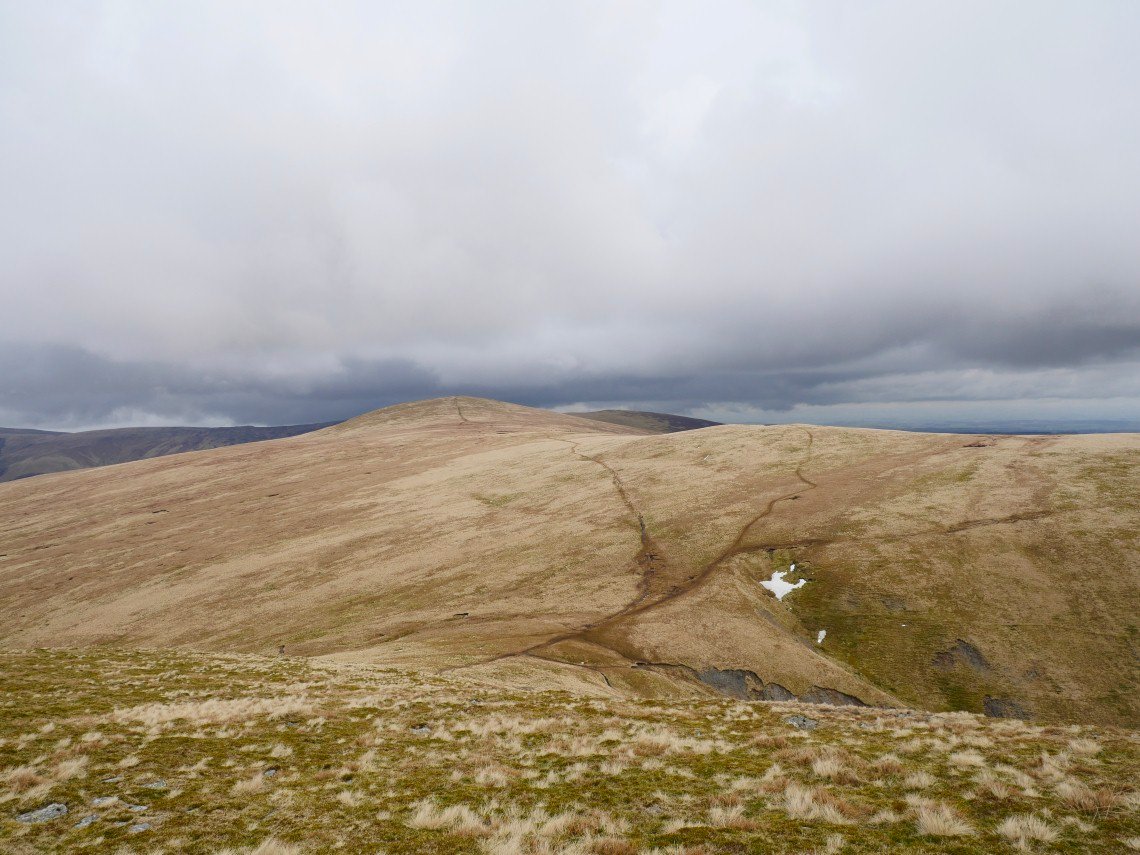 And looking back to Bowscale Fell.
On the climb to Foule Crag.
.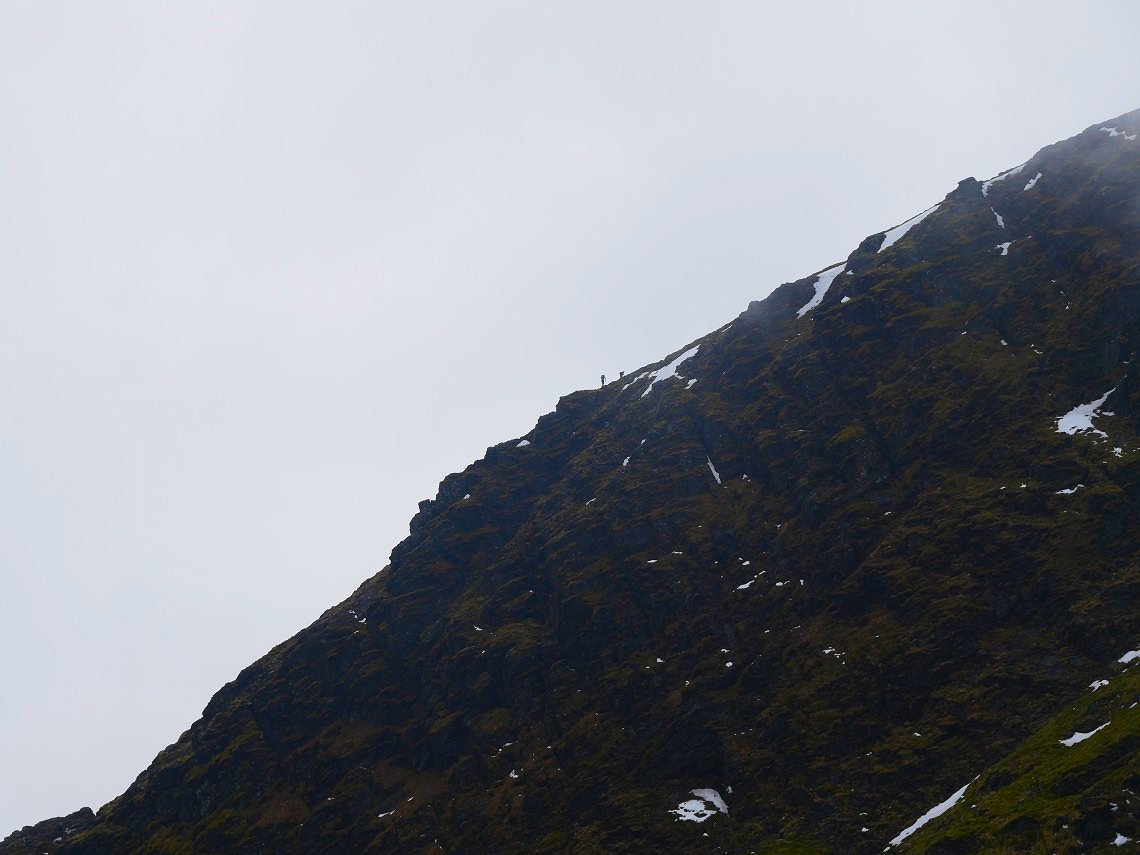 Walkers tackle Sharp Edge
A couple of really big cornices hanging on to Foule Crag..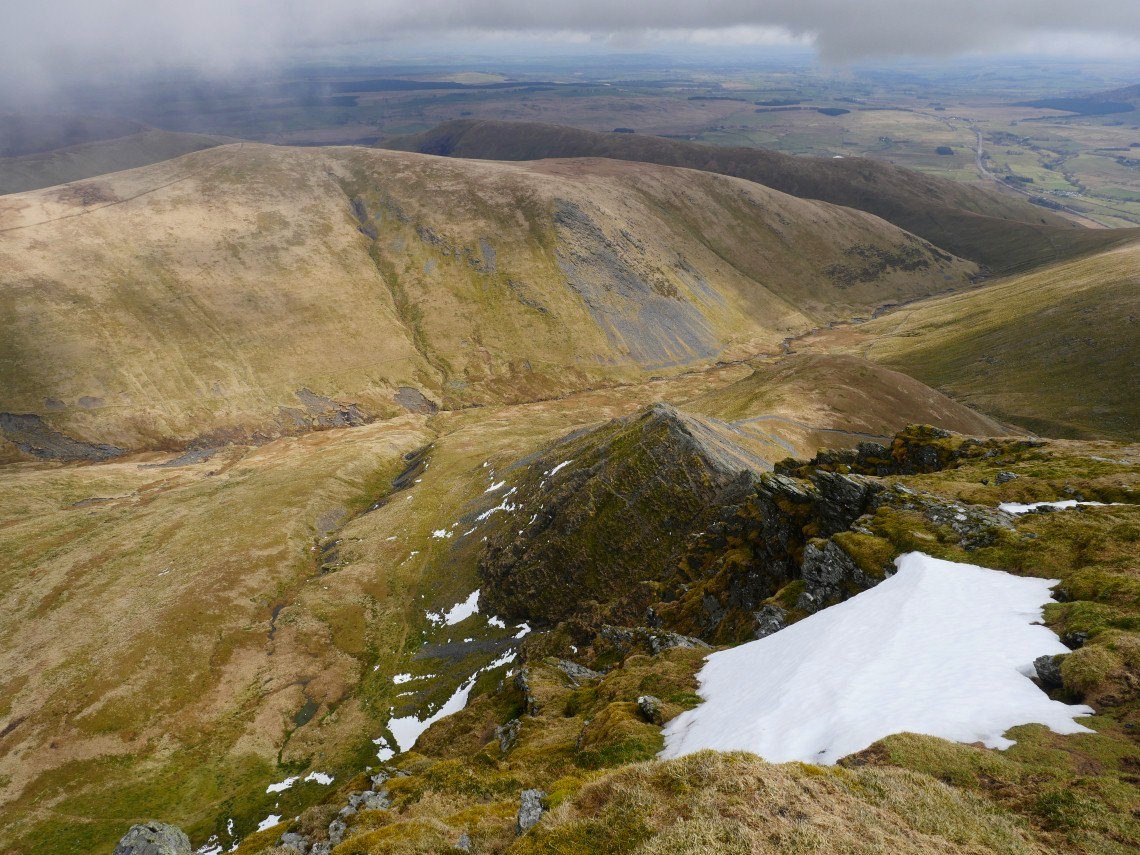 We diverted of the direct path over Atkinson Pike to Blencathra to have a look at Sharp Edge as we knew that our mate Dave had planned to climb it today so we scanned the edge seeing if we could spot him.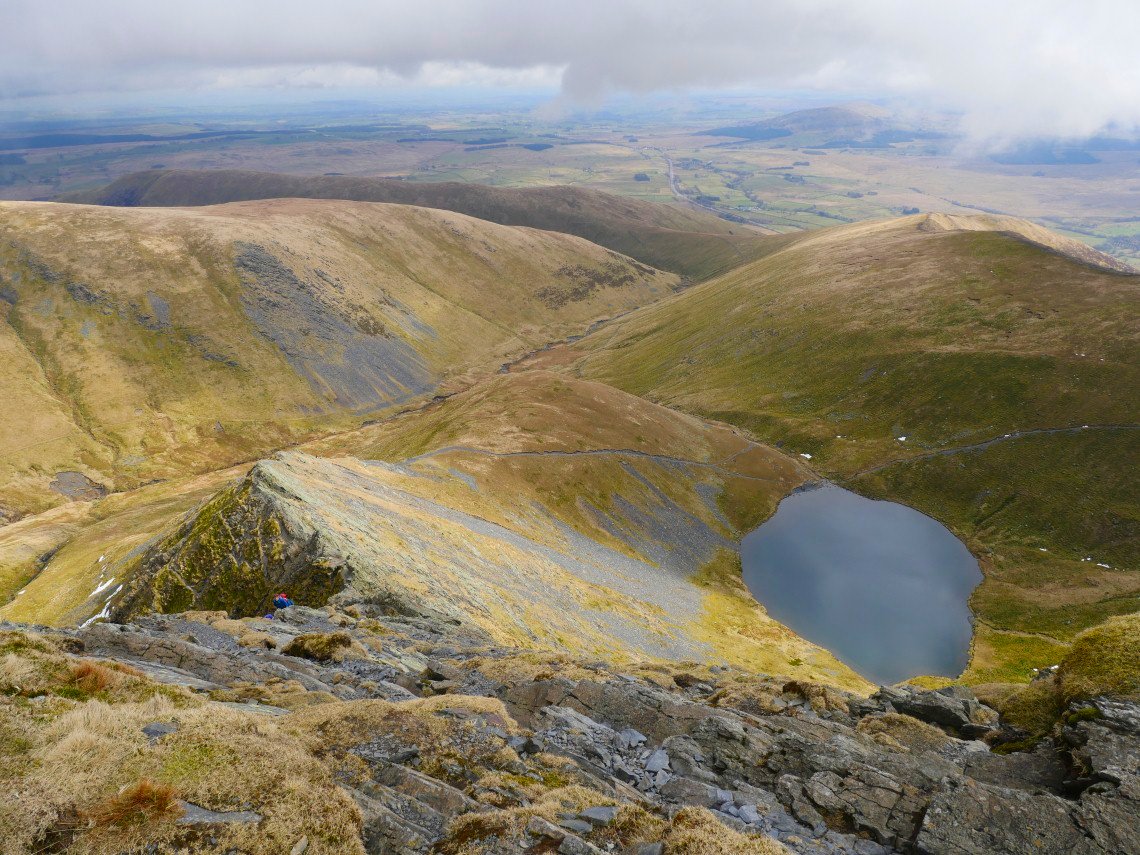 That t's not him and as we couldn't see anyone else coming on we moved away.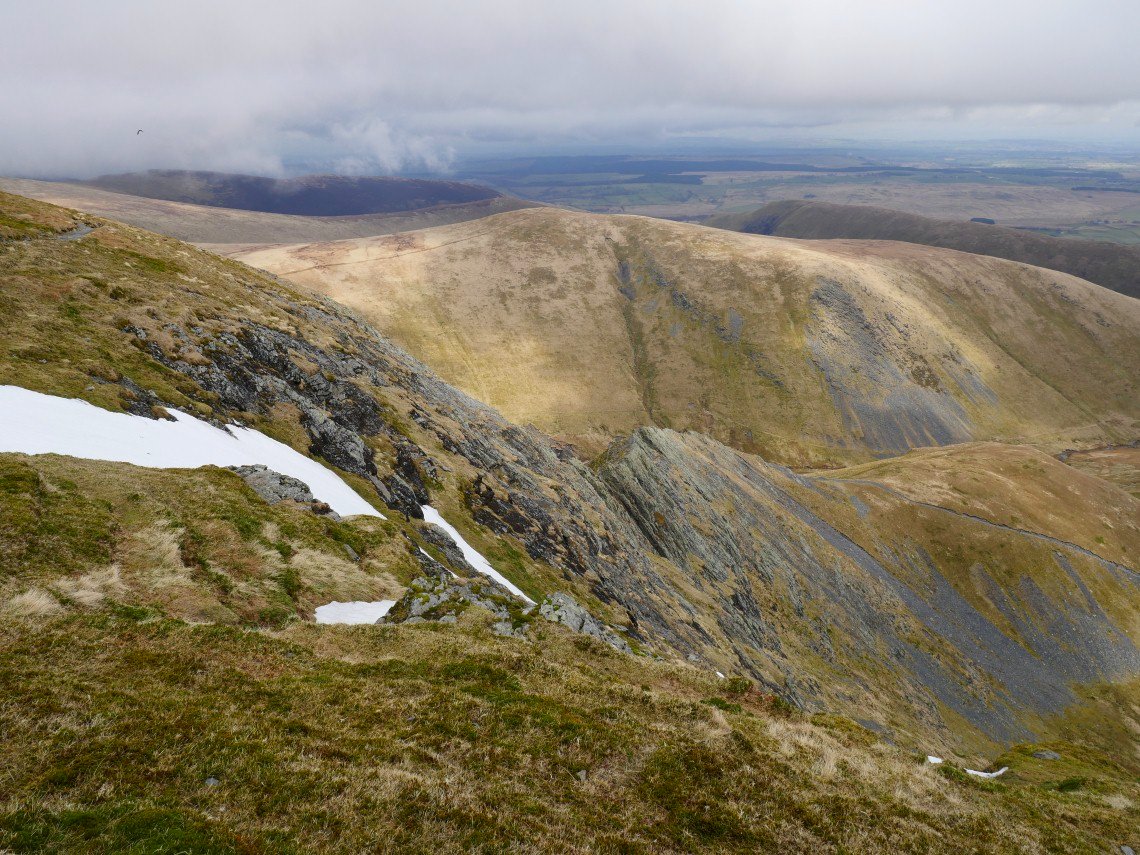 A view of Sharp Edge from the side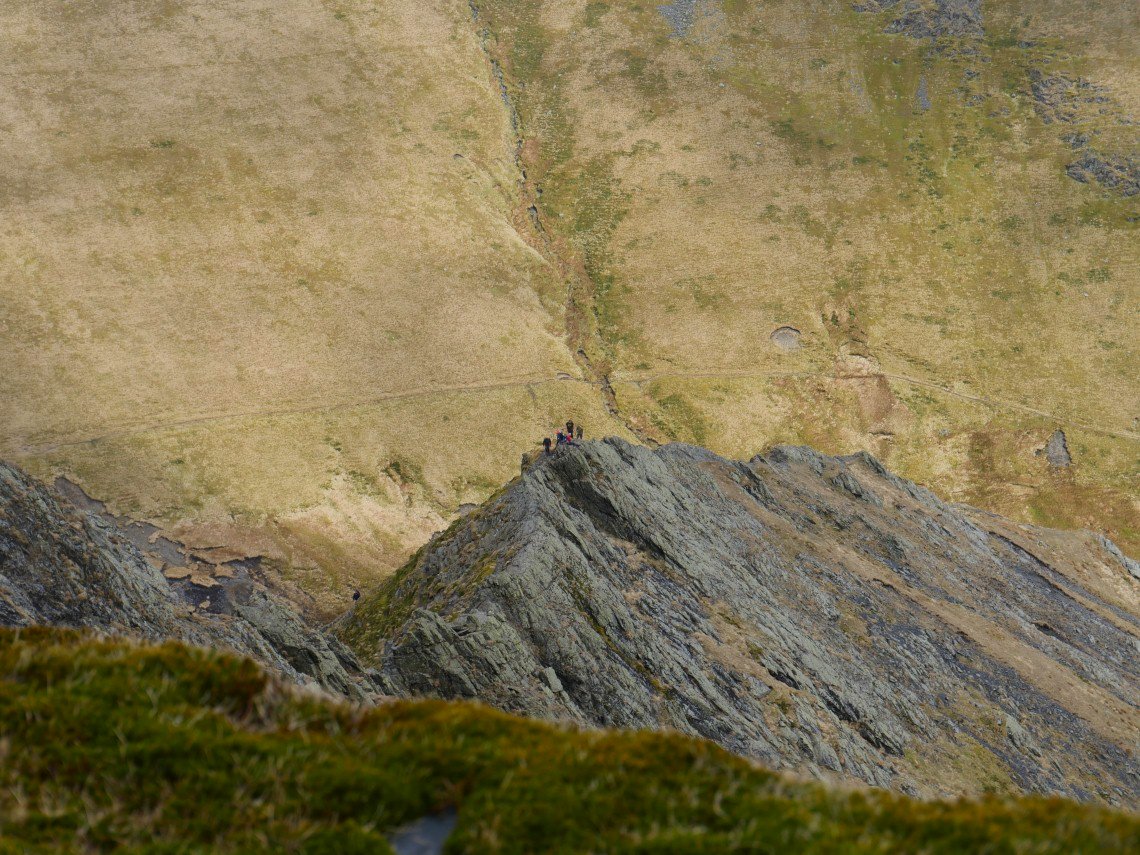 As we looked back we saw a party on the edge and by zooming in I could see it was Dave. We returned to the top of the edge and greeted him. After a catch up we walked down over Scales Fell with him
.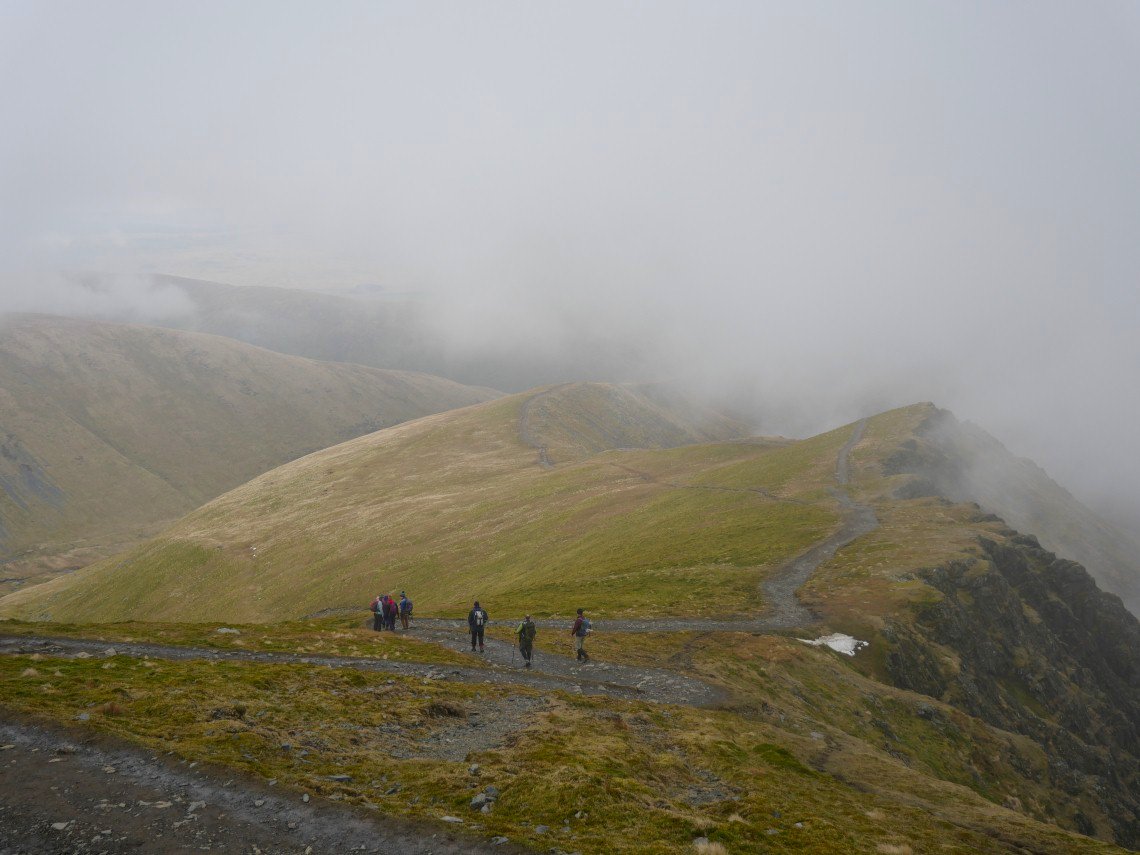 Descending Scales Fell. ( The cloud had moved in so we didn't bother climbing to the summit of Blencathra )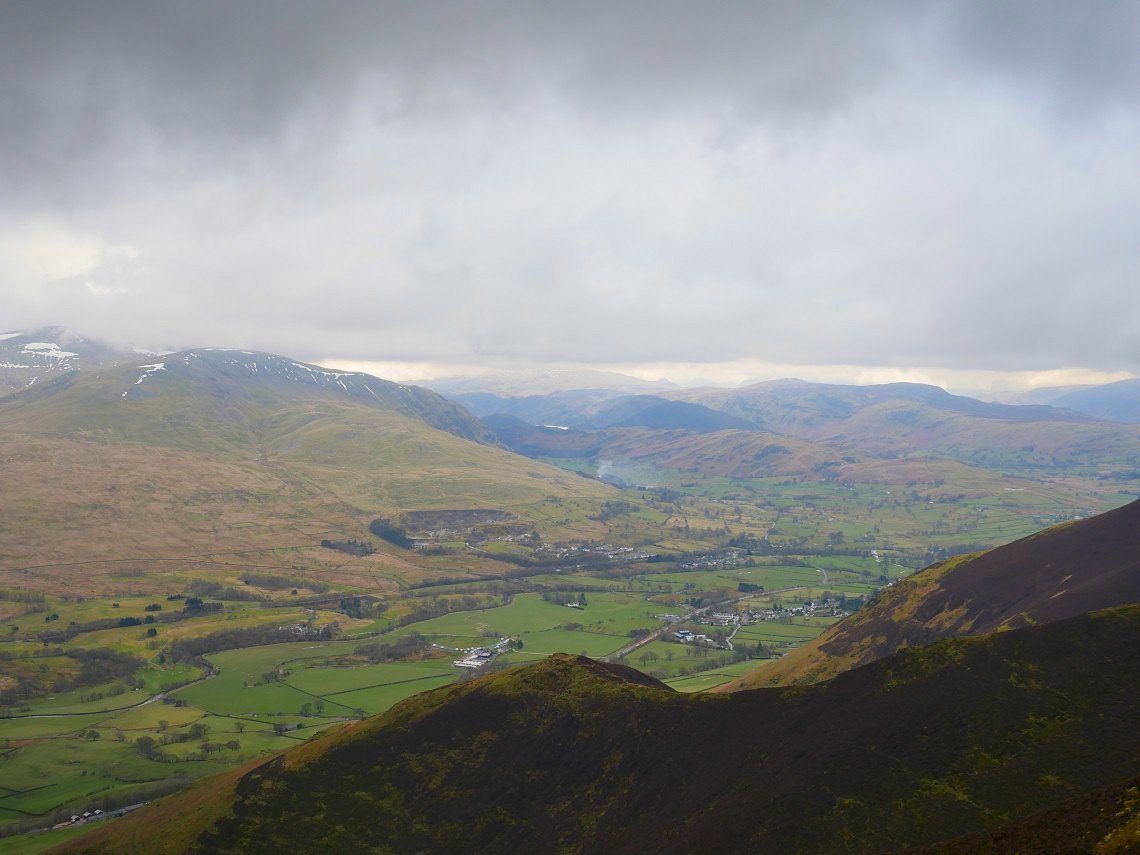 A tiny slice Thirlmere with the central ridge above and the western fells beyond from the descent.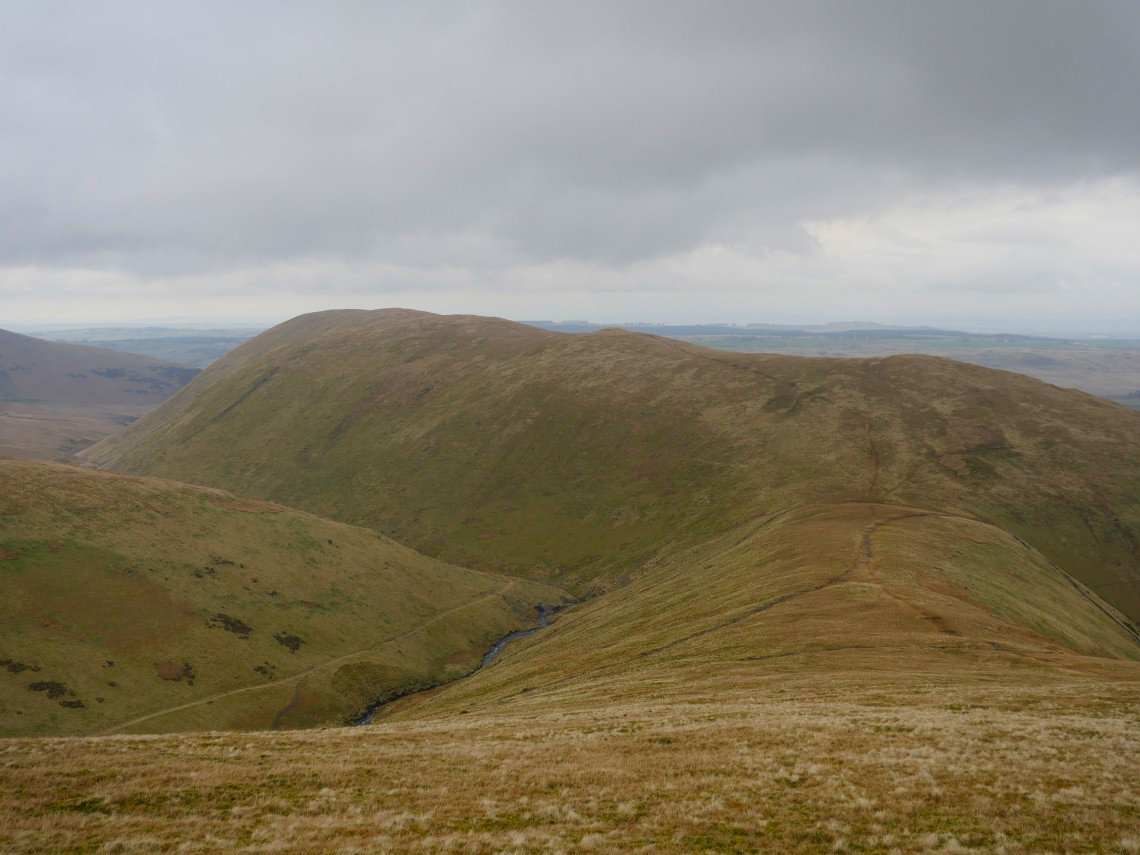 After saying our good-byes to Dave who was parked at Scales we headed for Souther Fell.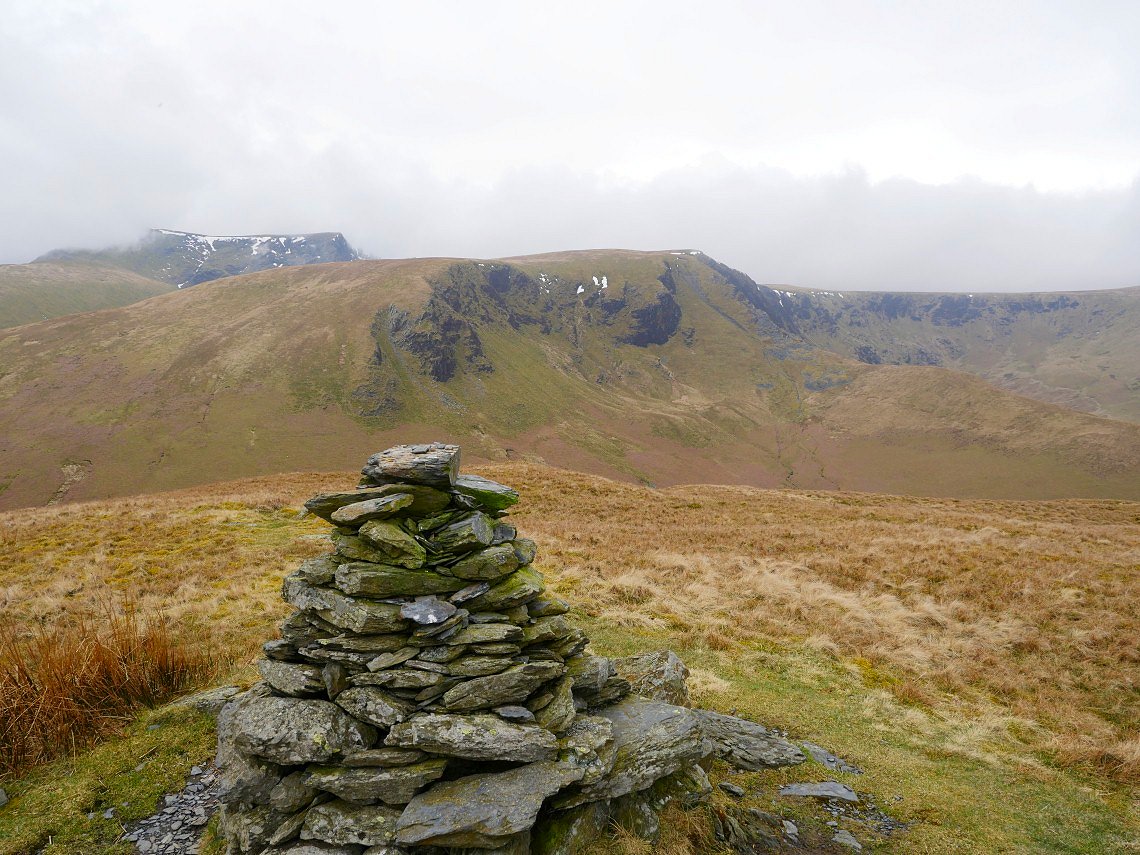 The lower cairn on Souther has a great view of Blencathra and Bannerdale Crags.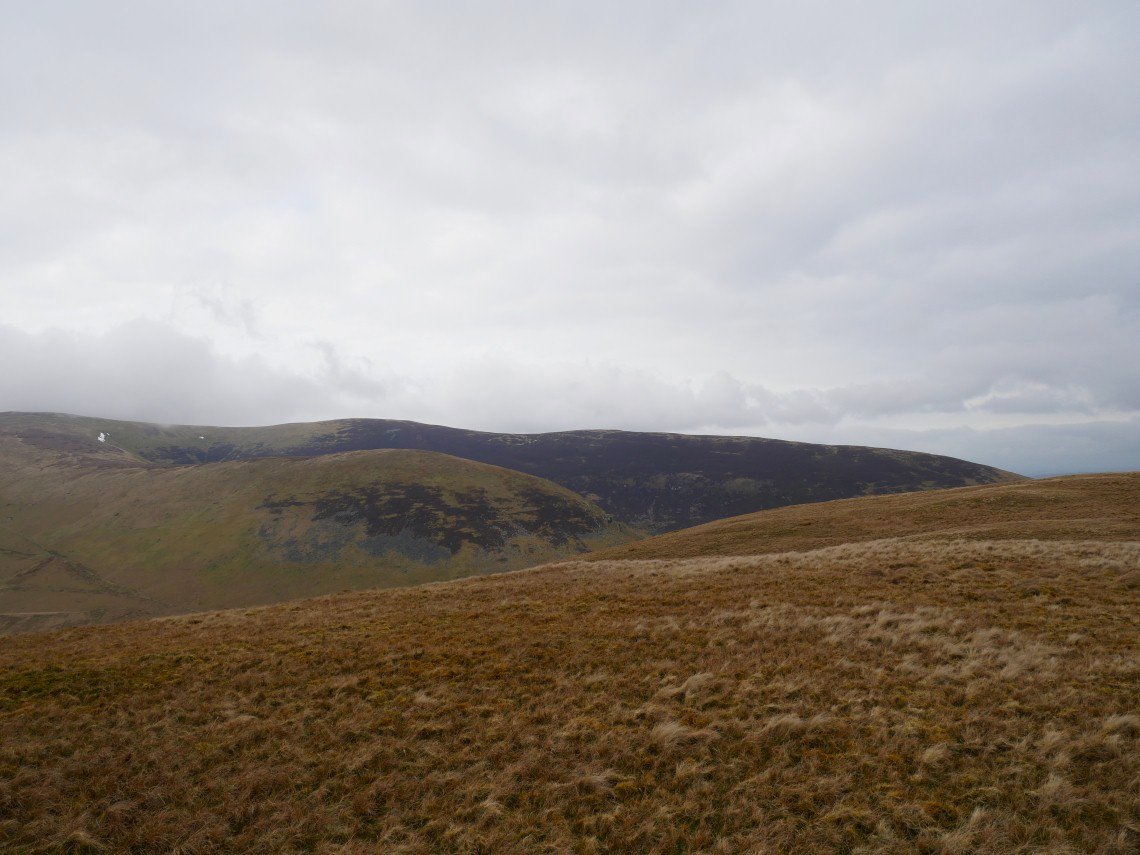 The long ridge of Bowscale which we climbed earlier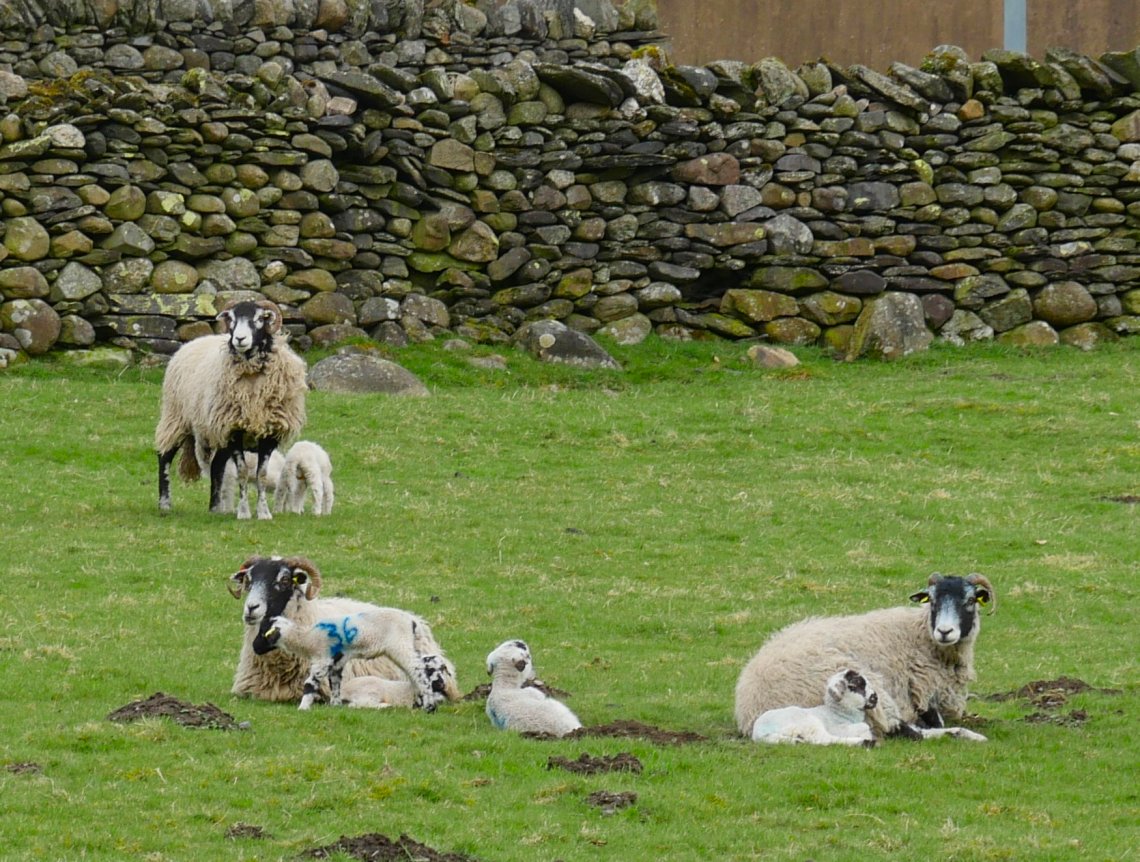 Mothers and lambs in the field by the road.