WWW.KARLSWALKS.CO.UK
PICTURES AND TRIP REPORTS FROM MY WALKS IN THE ENGLISH LAKE DISTRICT
---
A long weekend in Ennerdale and Buttermere
4th - 7th August 2018
Route. 4th - Ennerdale YH - Lingmell - Long Crag - Steeple - Low Beck - Ennerdale YH( about 7.5 miles 2850ft ascent )
Route. 5th - Ennerdale YH - Silver Cove ridge- Caw Fell - Little Gowder Crag - Haycock - Tewit How - Lingmell - Ennerdale YH - ( about 8 miles 2350ft ascent )
Route. 6th - Buttermere YH - Scale Bridge - Scale Force - Lincomb Edge - Red Pike (B) - High Stile - High Crag - Scarth Gap path - Peggy's Bridge - Gatesgarth - Buttermere YH ( about 9 miles 2750ft ascent )
Route. 4th - Honister - Black Star - Fleetwith Pike - Honister - ( about 3 miles 1150ft ascent )
All of mine and Sue's remaining third and second round Wainwright tops were roughly in the same area of the Lakes so we spent a couple of days at Ennerdale youth hostel and a day at Buttermere youth hostel hoping to finish our rounds.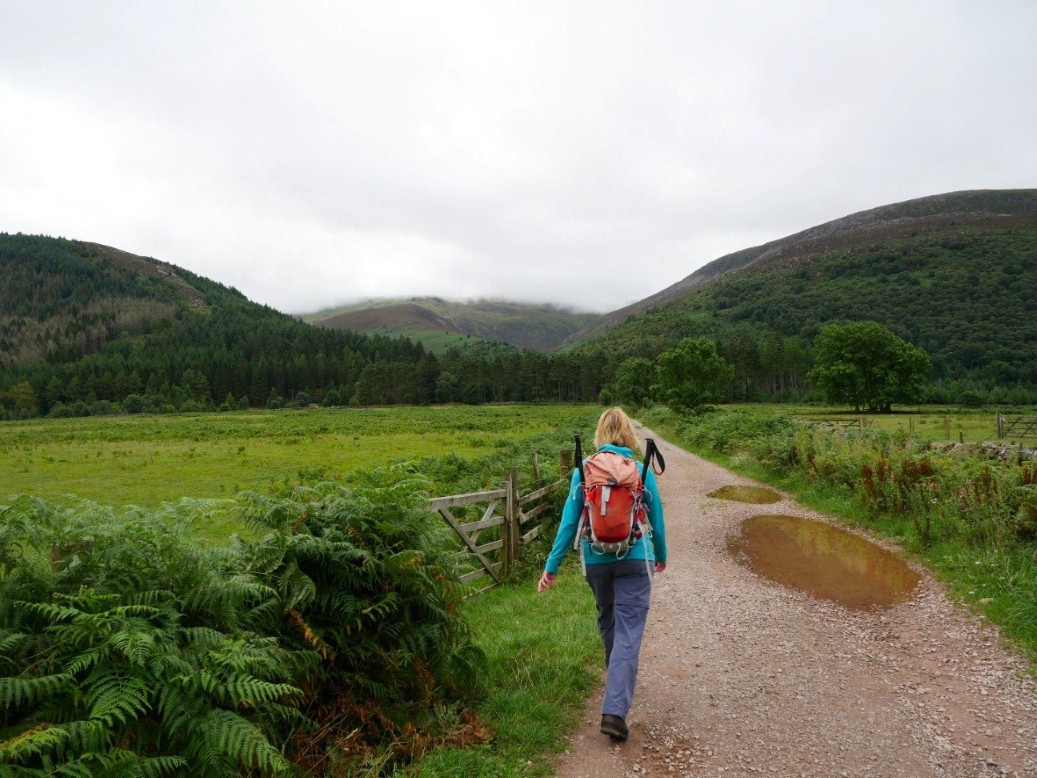 Our first unclimbed fell was Steeple. I had already added it to my total a couple of years ago when we climbed up from Wasdale but Sue's vertigo had stopped her reaching the very summit so we set off from Ennerdale to climb the long northern ridge. The cloud was down but was forecast to lift later.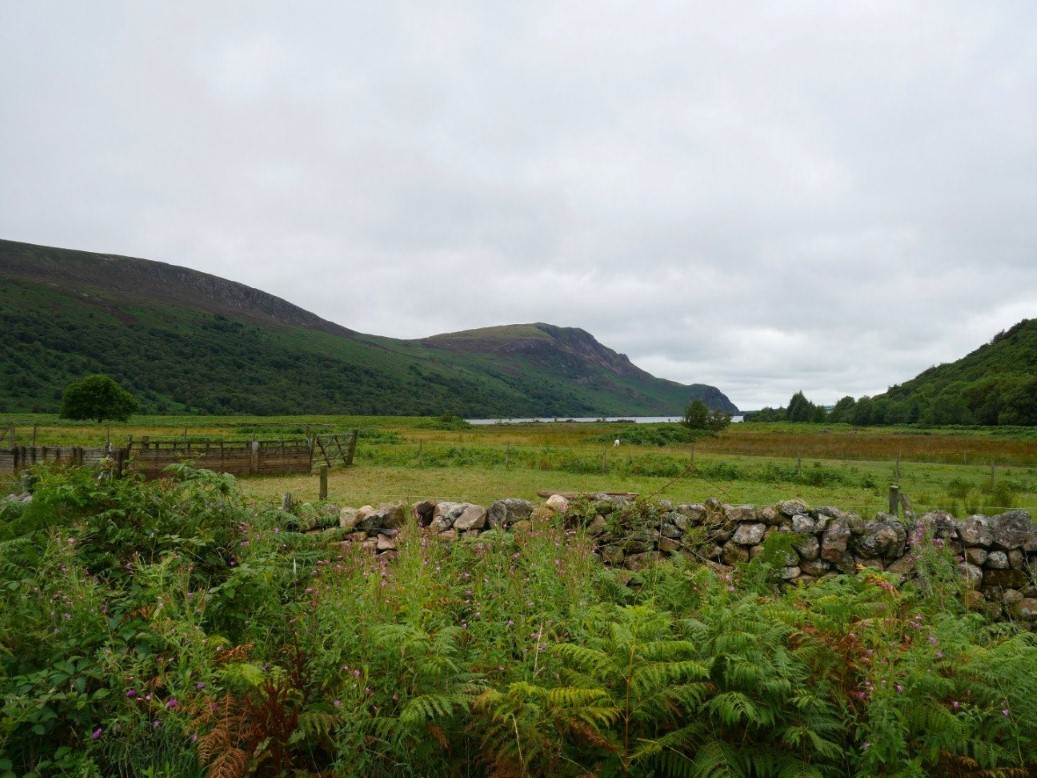 Anglers Crag with Crag Fell above across Ennerdale Water.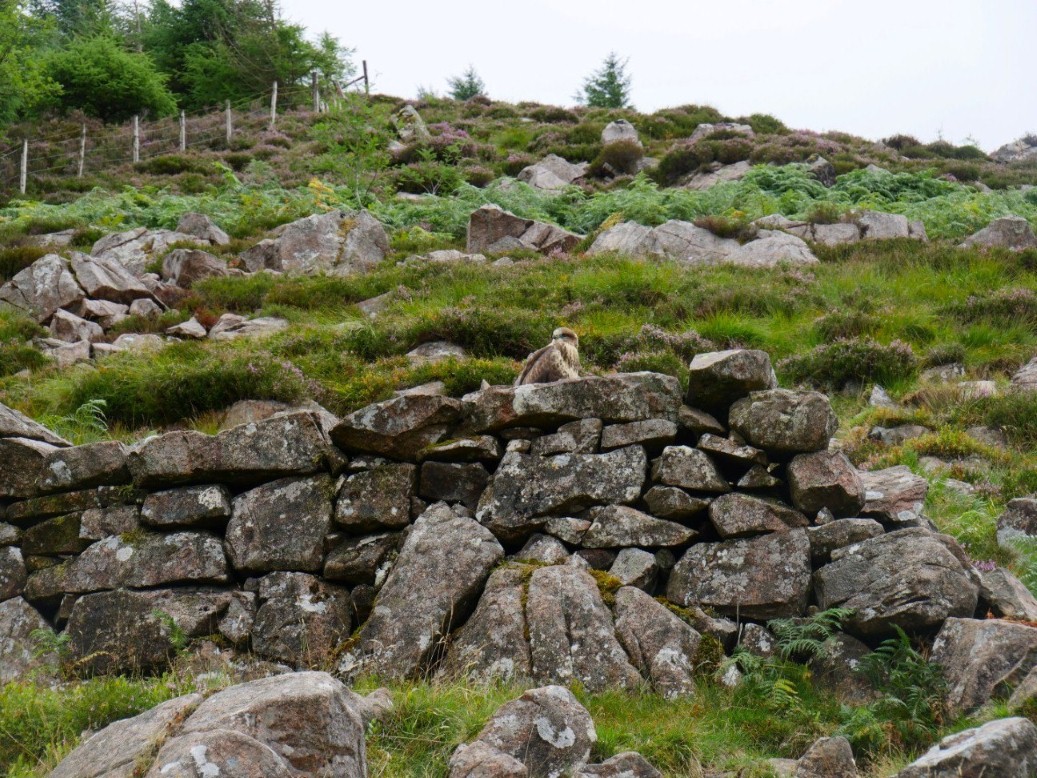 Before we stared the ridge proper we had to tackle the steep climb to Lingmell. This juvenile buzzard watched us huffing and puffing our way up.
Ennerdale water from Lingmell.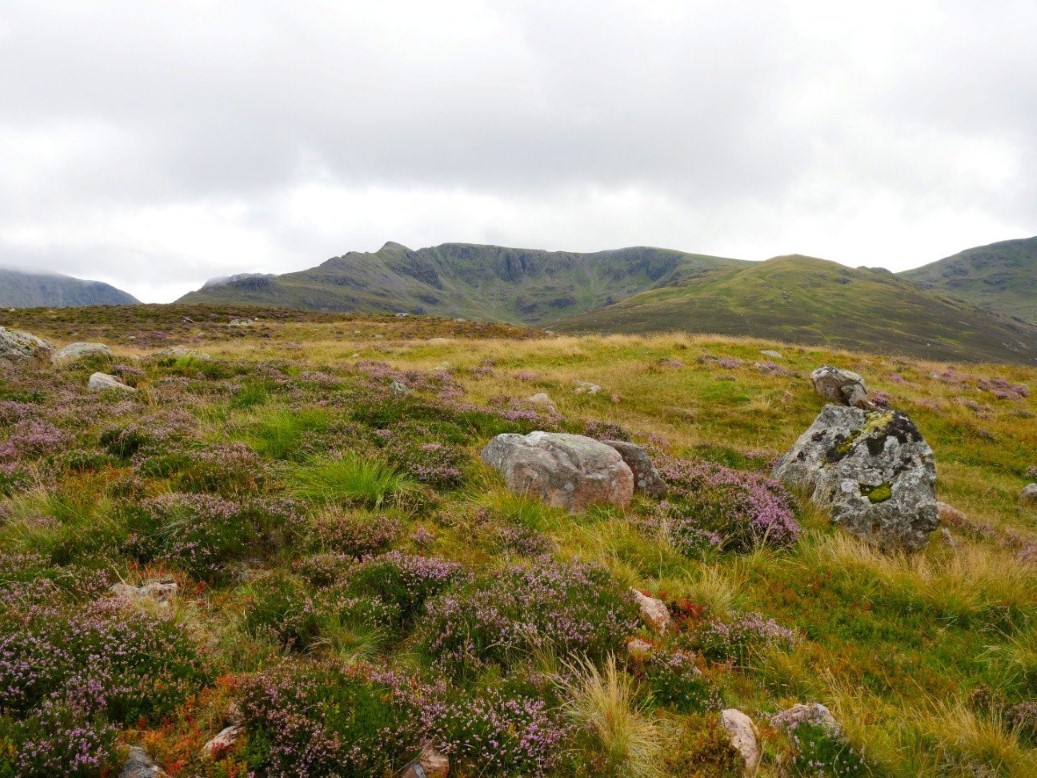 Steeple is the pointy peak centre left..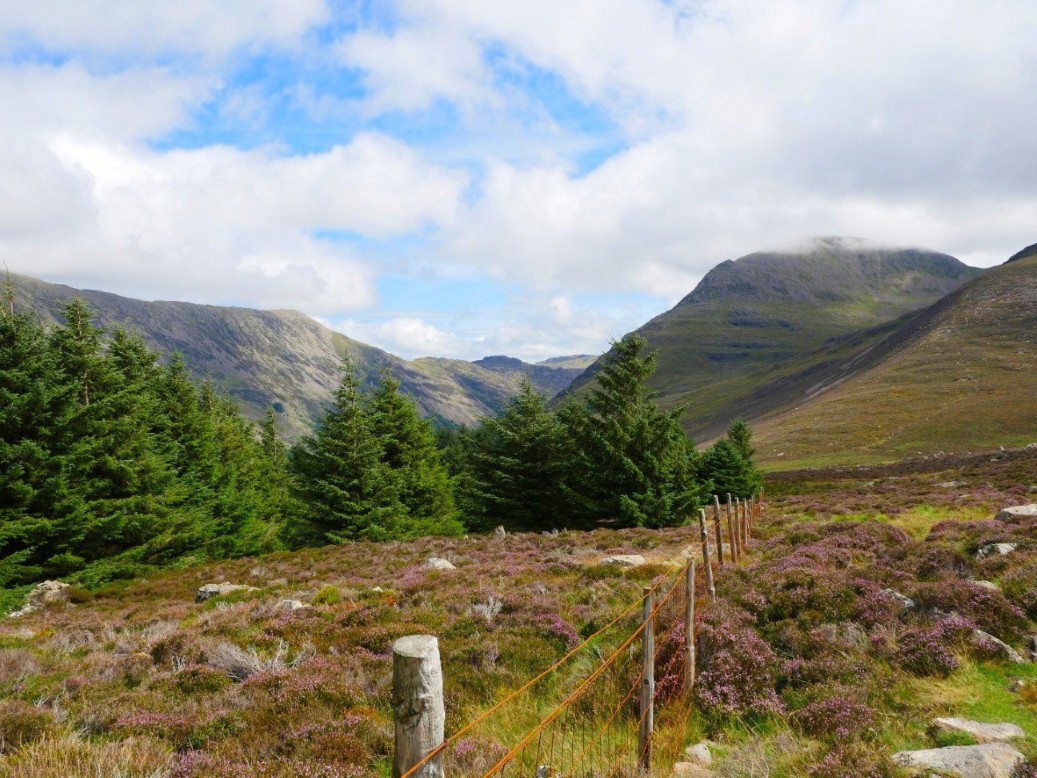 The cloud is lifting as forecast giving us a view along the valley. There is a slight descent down across Low Beck before the ridge path is reached.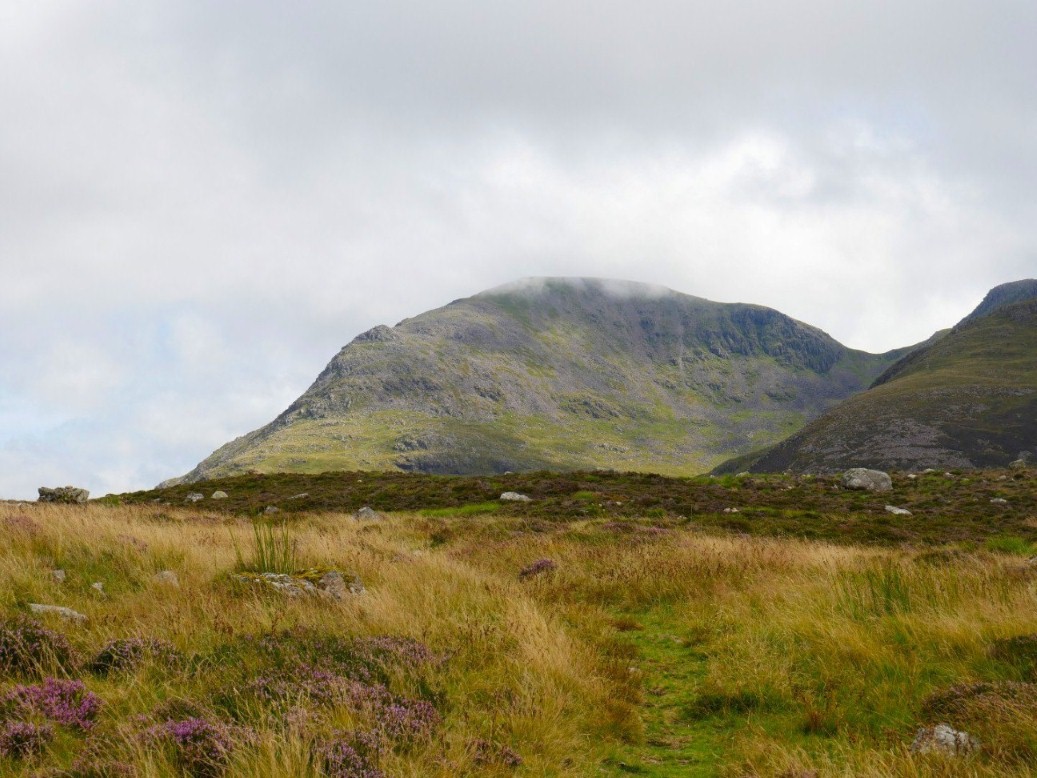 Zooming in on Pillar.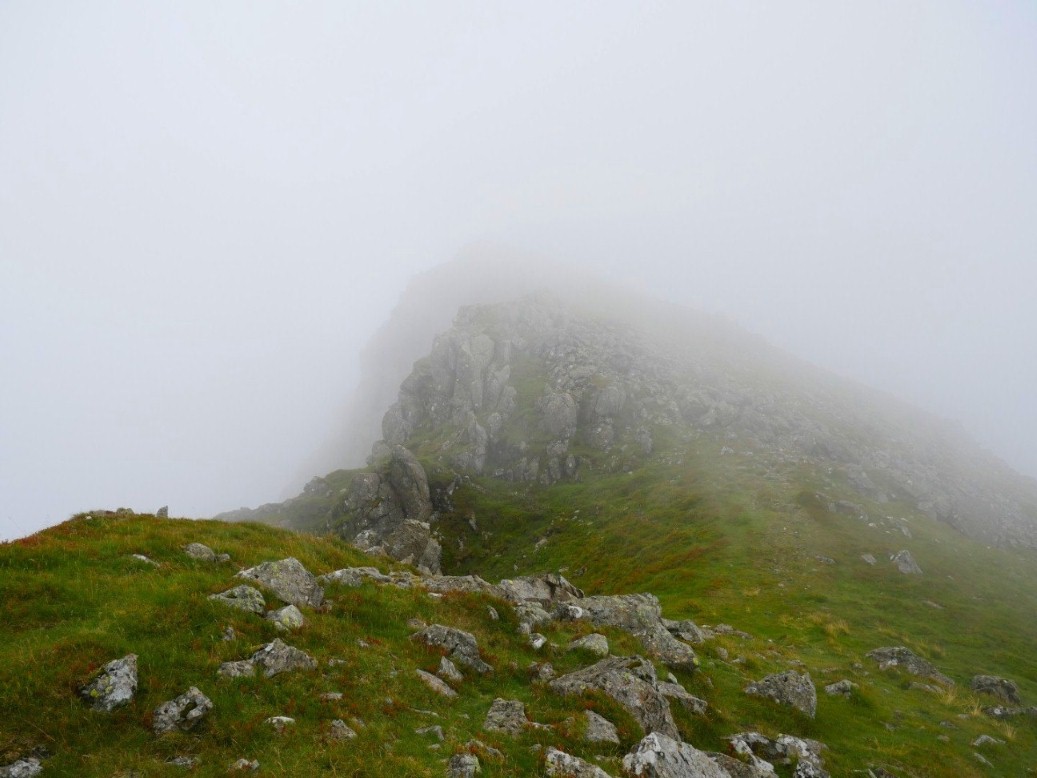 The cloud did descend again but this was a bit of a blessing as it meant that Sue couldn't see some of the steep drops by the path.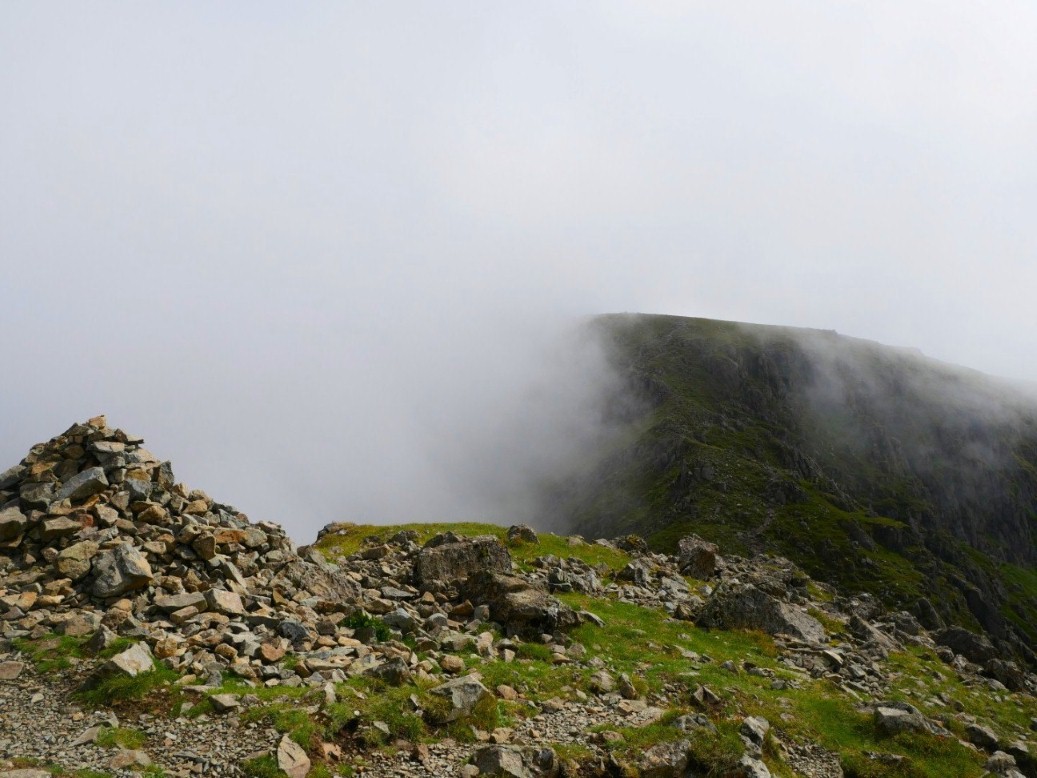 But despite a few wobbly moments we made it and Steeple was conquered
.
I had a peek over the edge and was lucky to see only my second ever Brocken Spectre.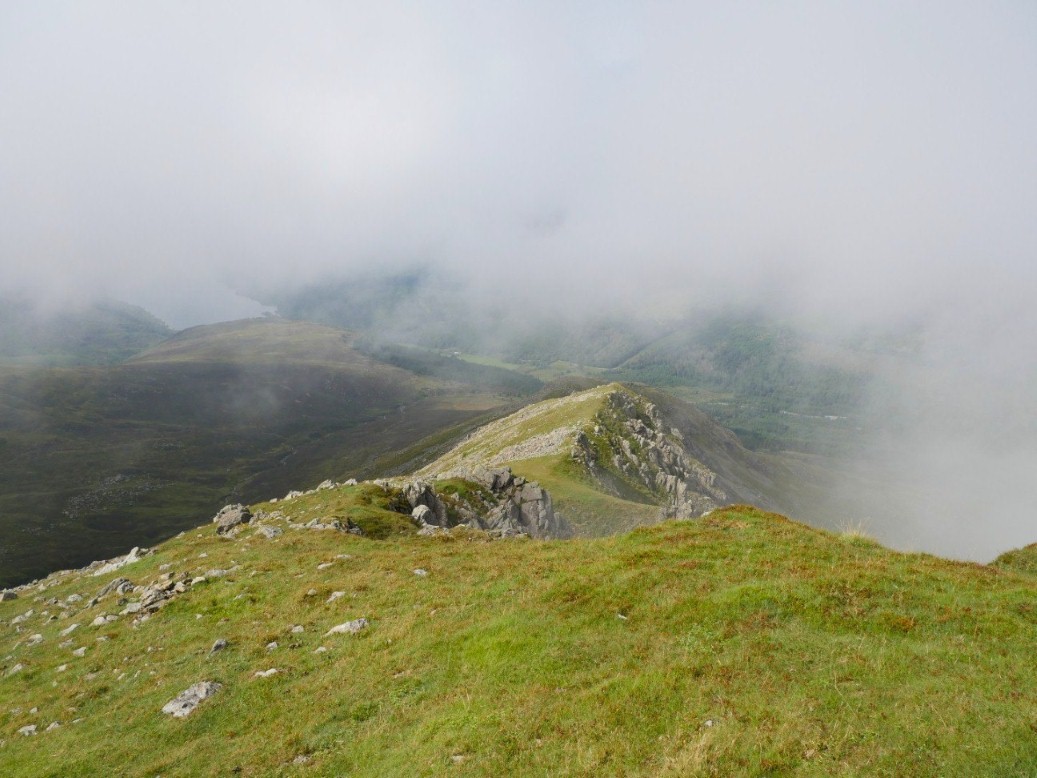 We retraced our rout back down the ridge but this time with views.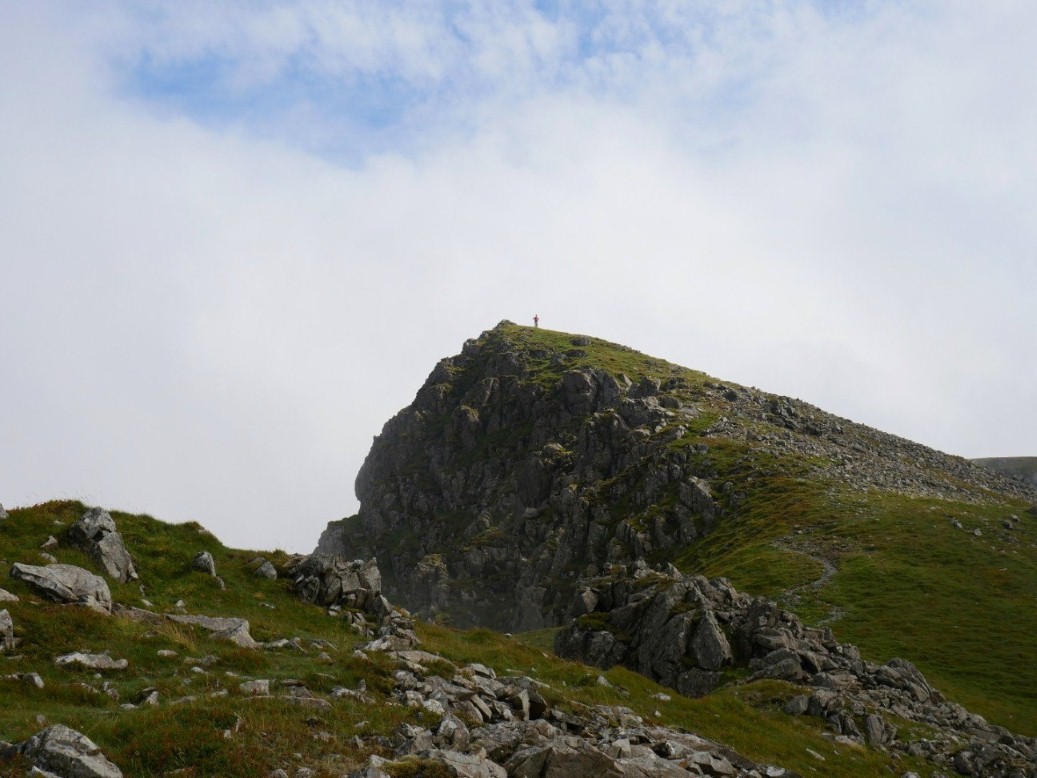 Looking back to the summit.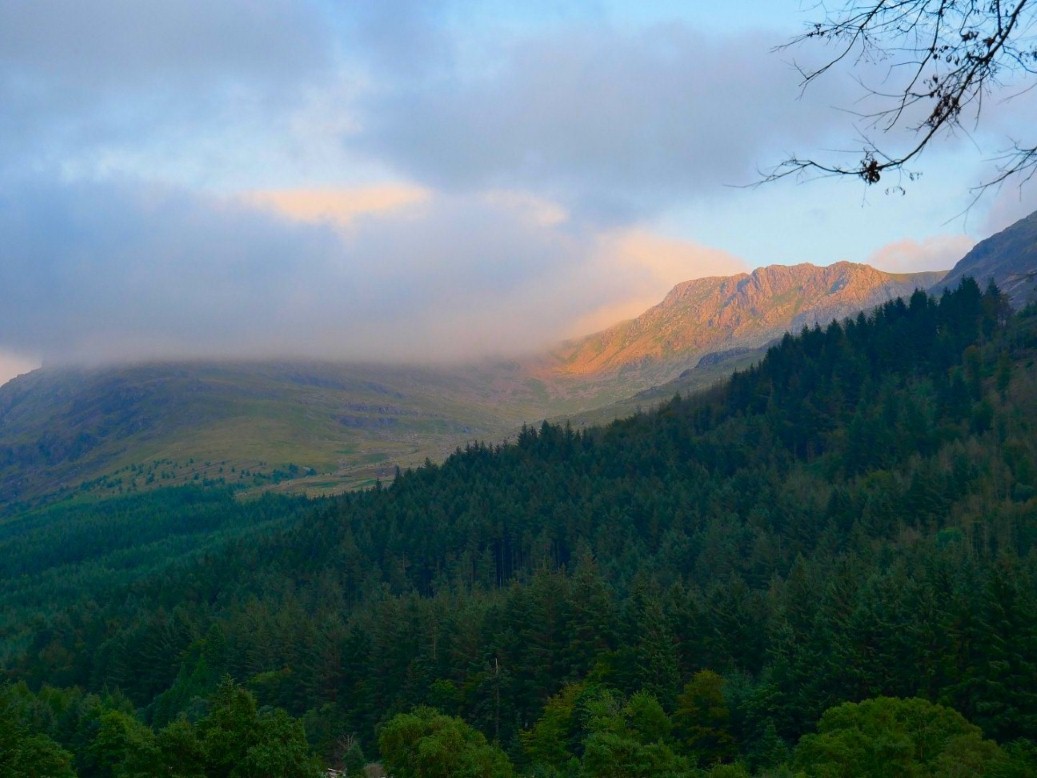 The view from the hostel garden. Pillar is covered but Black Crag catches the setting sun.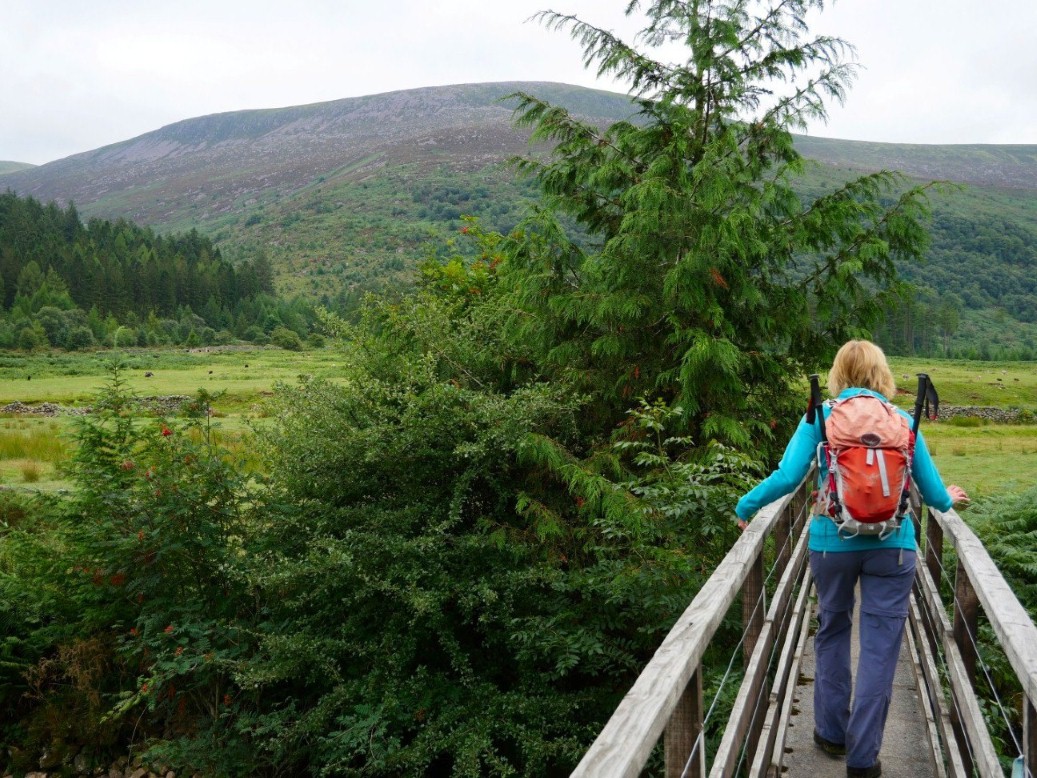 Today our target was Caw Fell, again we walked across the valley but this time we climbed the unnamed ridge ( which I've called the Silver Cove ridge ) that I came down in 2016.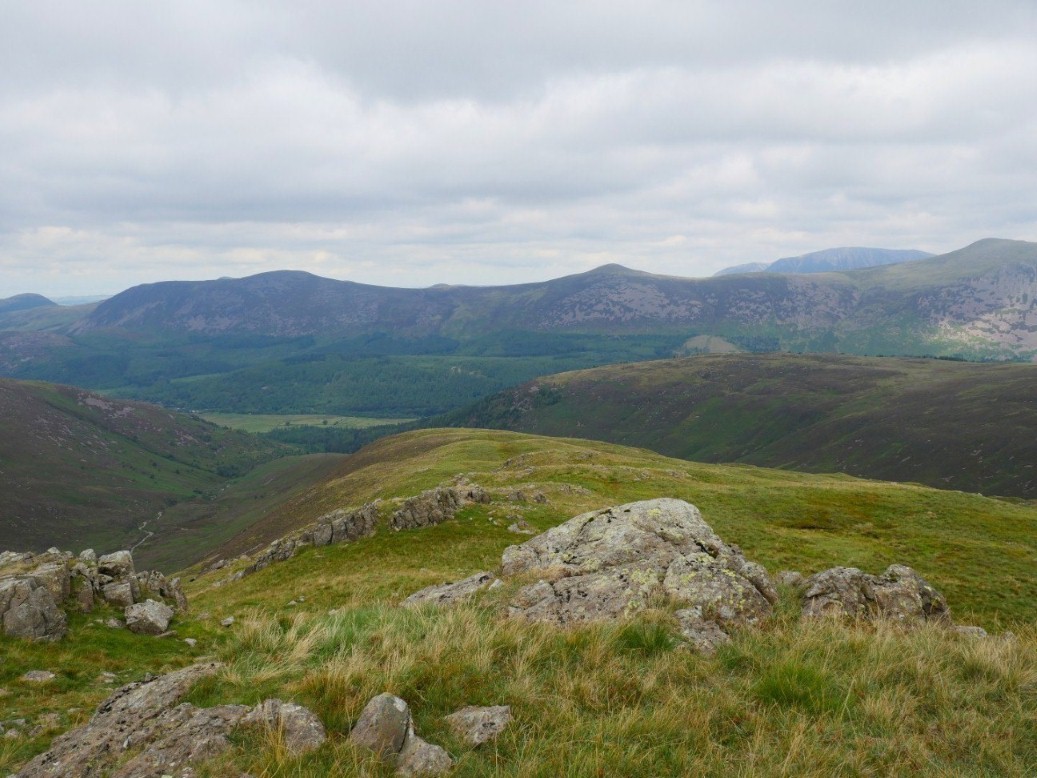 It might not have a name but it's a pretty good route up or down. This the view over to Great Borne, Starling Dodd and Red Pike.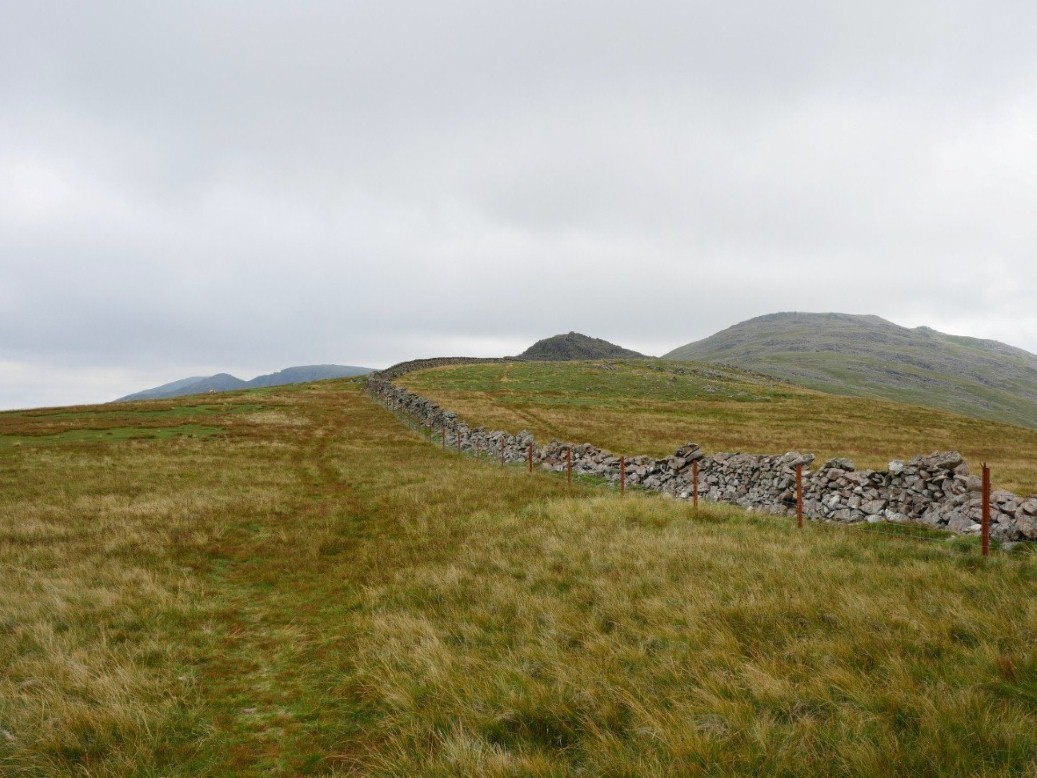 On to the tops now looking along to Little Gowder Crag and Haycock.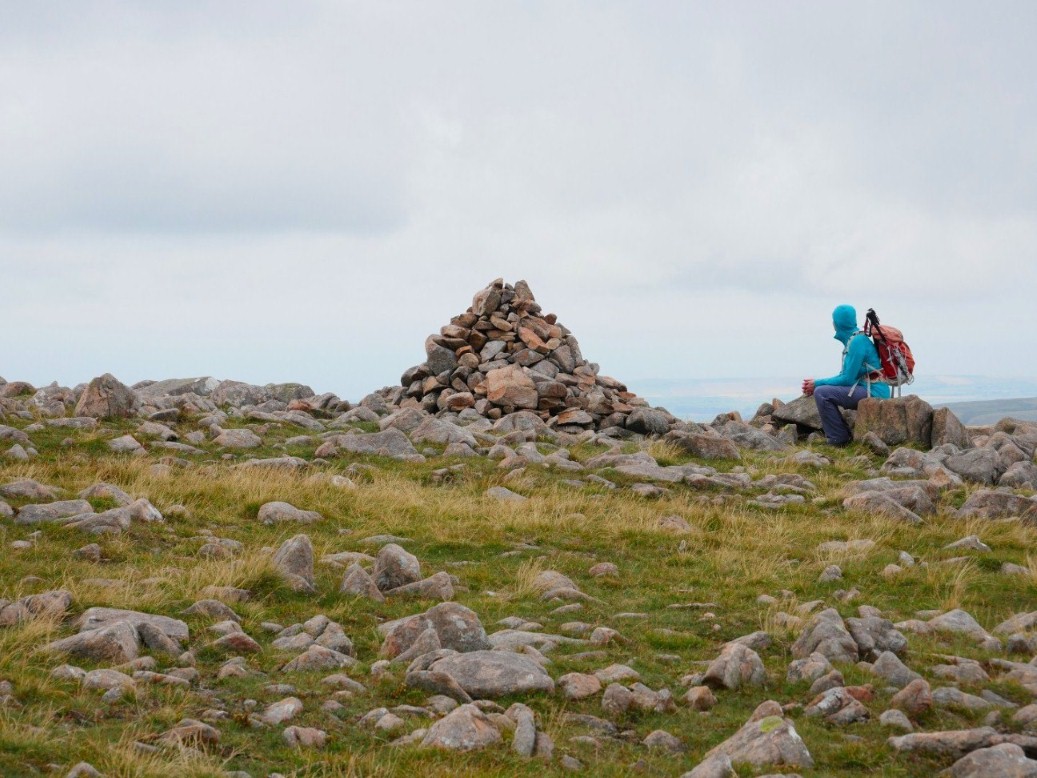 Caw, 213 x 3 for me and 210 x 2 for Sue.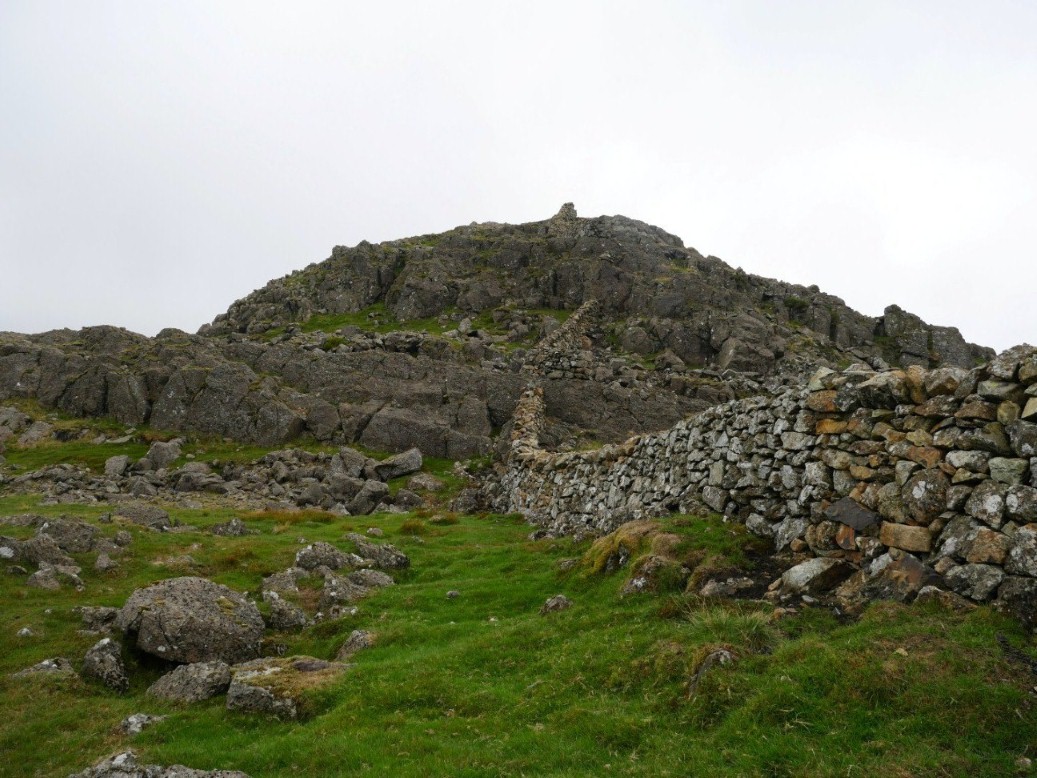 When I climbed Little Gowder Crag in 2016 I had no view at all so we went back over it on our return.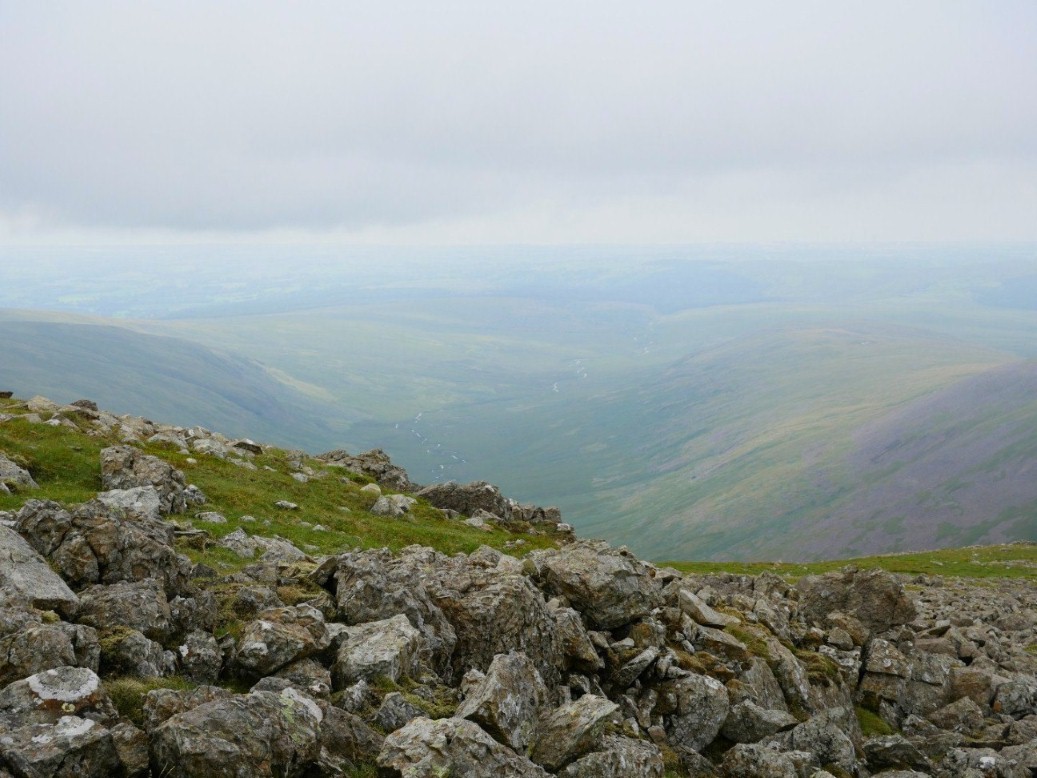 Hazy view down the valley of the river Bleng from the climb to Haycock.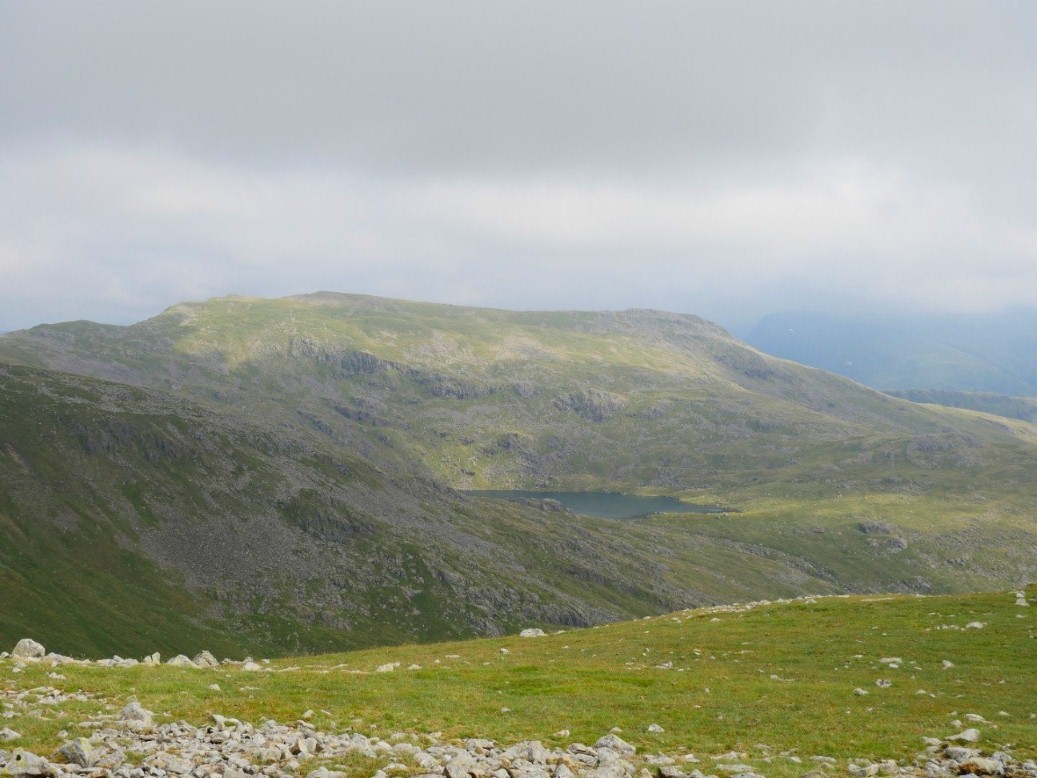 Slightly clearer view of Scoat Tarn and Red Pike ( Wasdale ) from Haycock.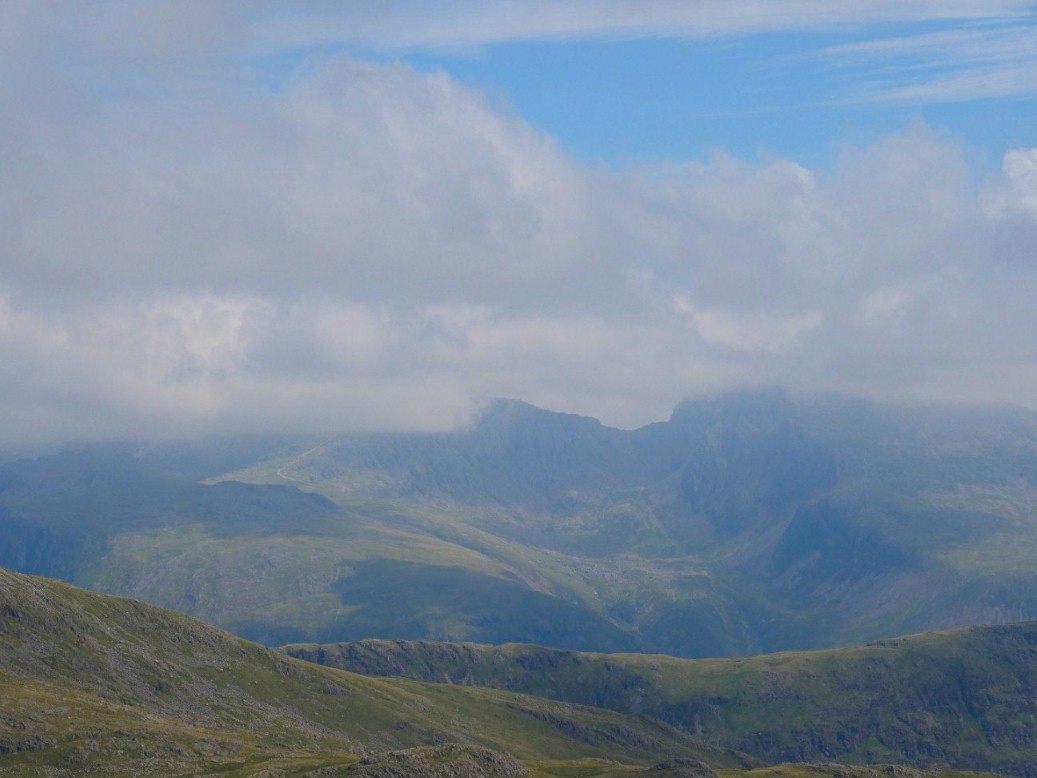 Scafell and the Pike are covered but Mickledore is clear.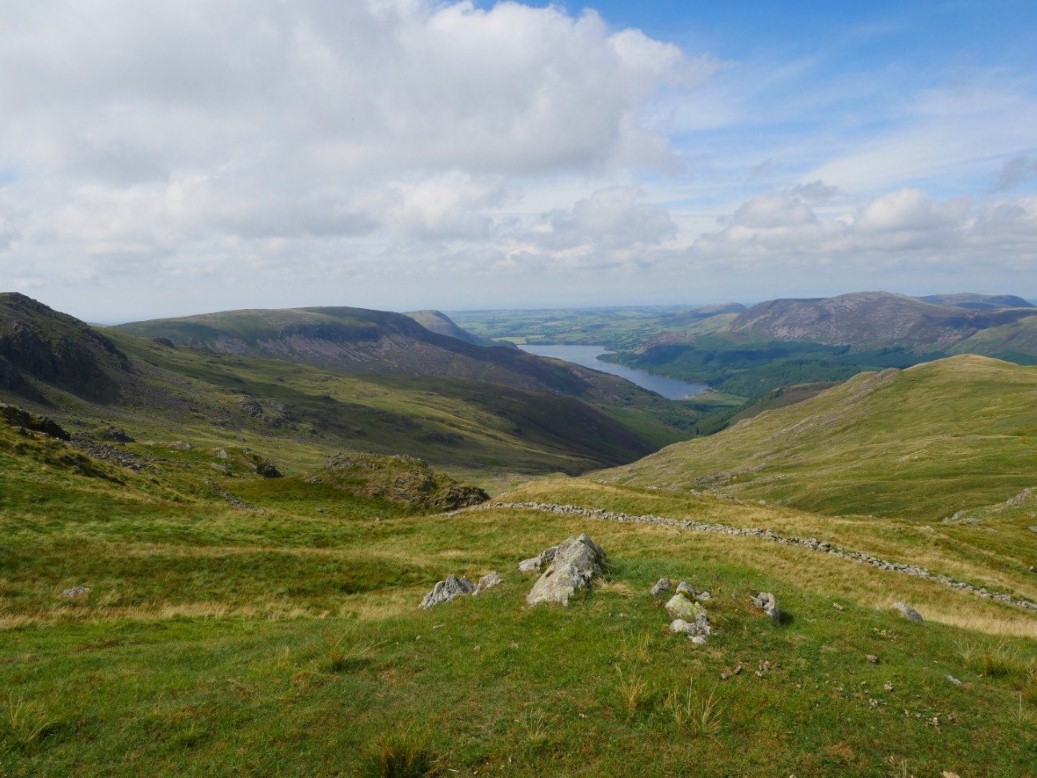 Ennerdale water from our decent over Tewit How. The weather had perked up now and the afternoon had become very warm .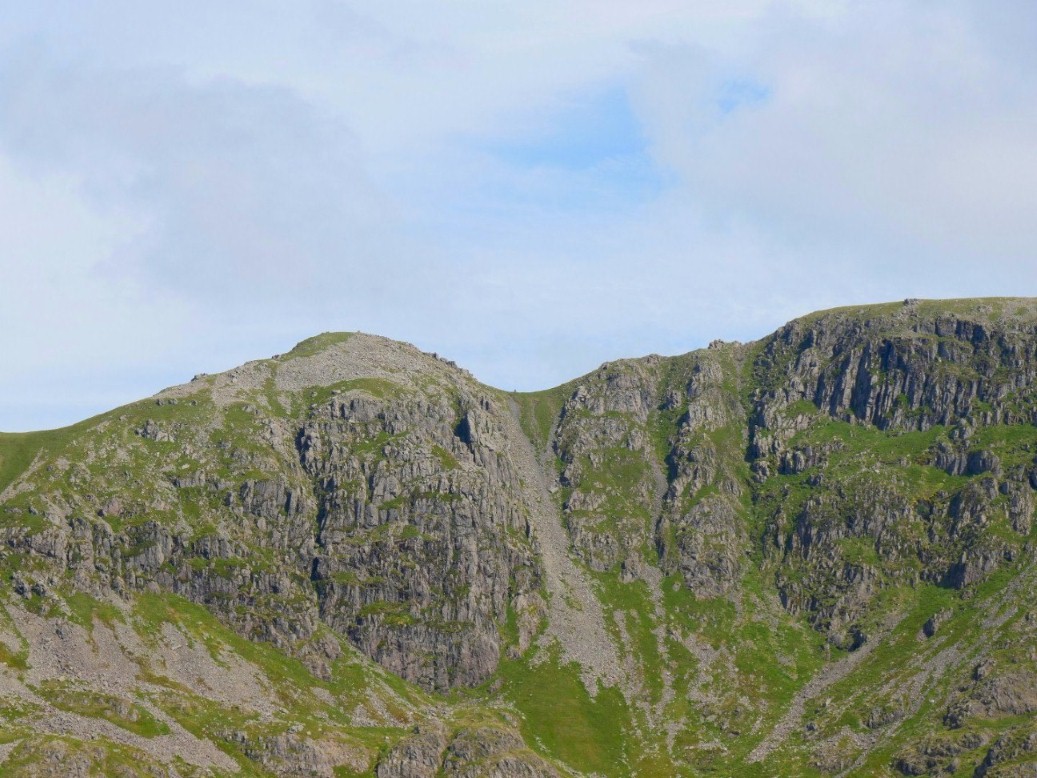 Looking over to Steeple, The dip to the right of the summit is where Sue couldn't cross The tiny dot in the dip is a person who gives an idea of the scale.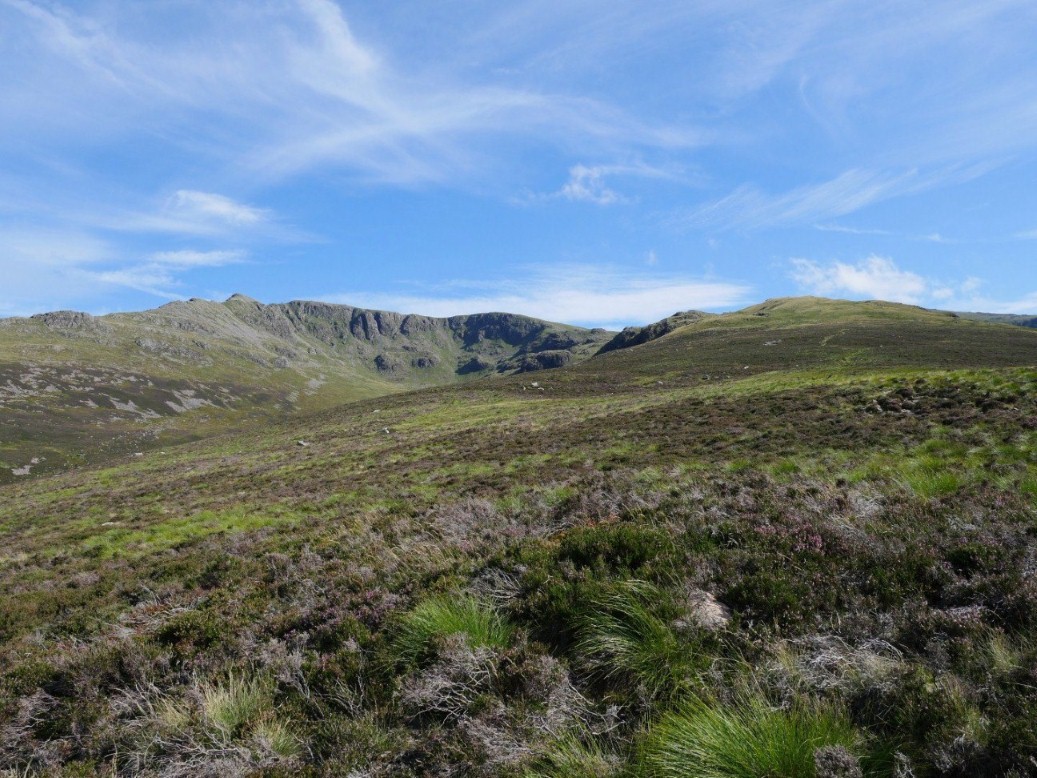 A wider view of Steeple and Tewit How from our second visit to Lingmell..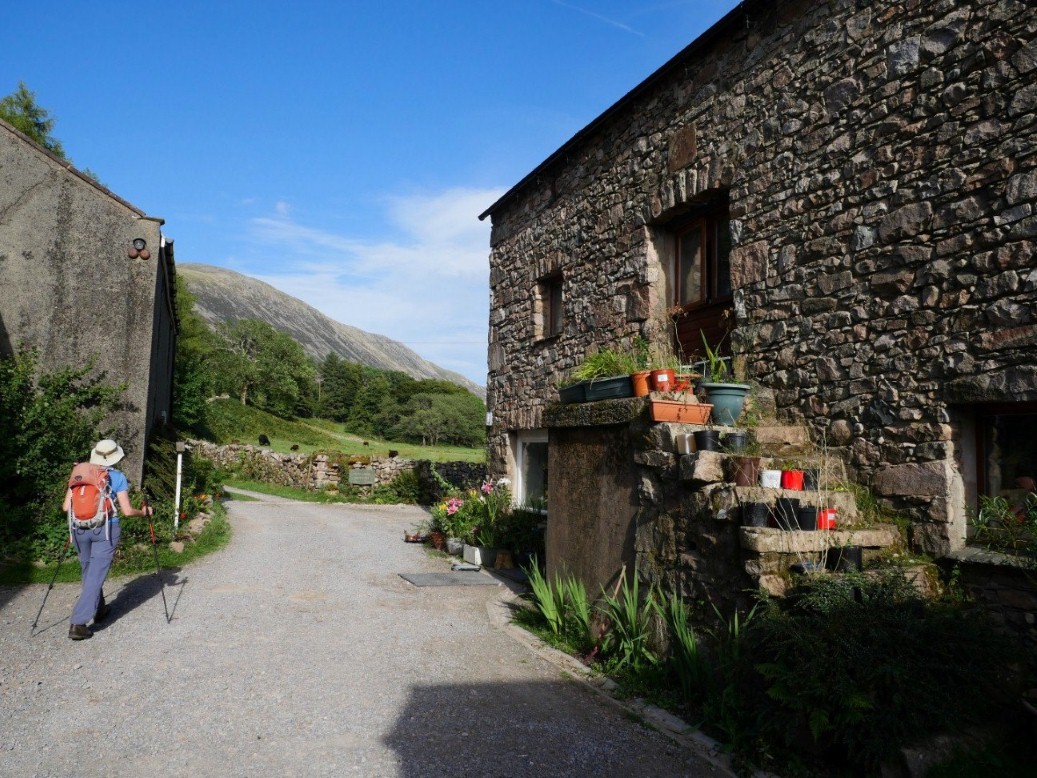 A lovely late afternoon walking through Low Gillerthwaite field centre.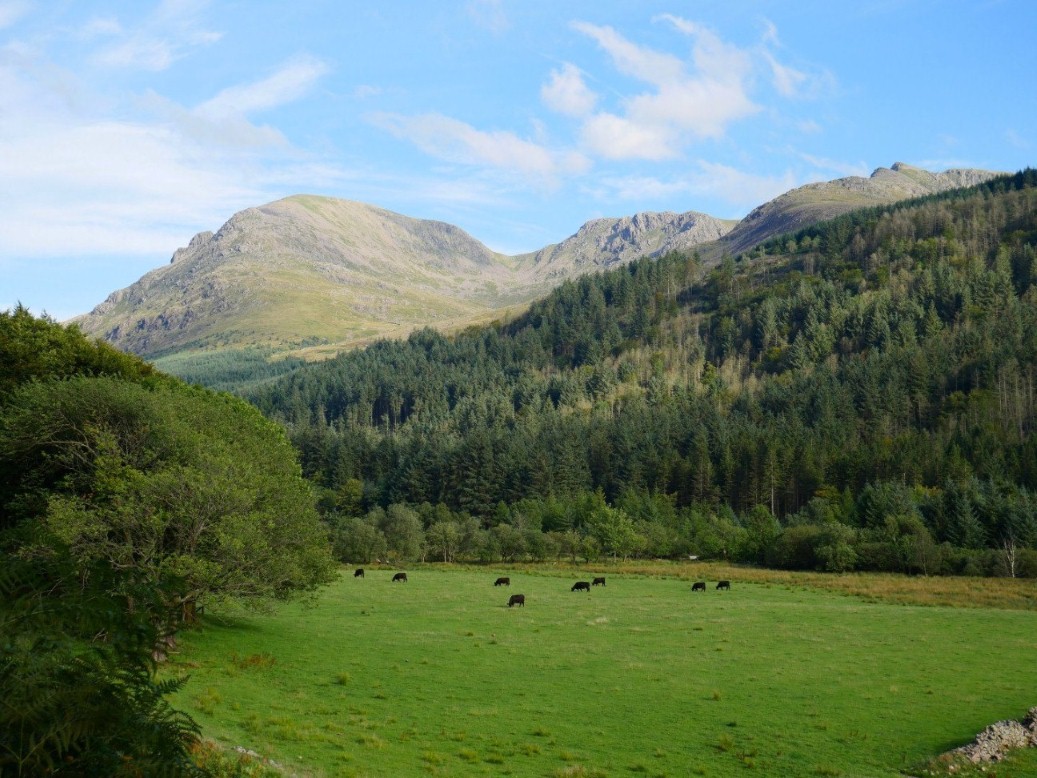 This evenings view from the hostel garden with Pillar and Steeple both clear.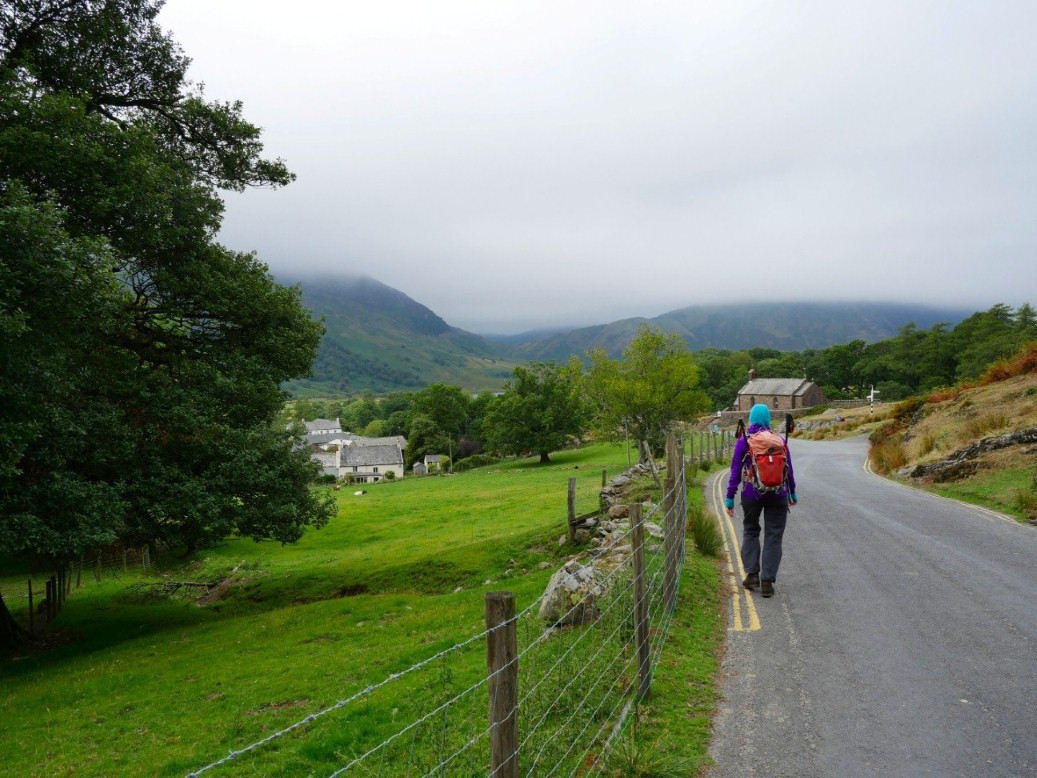 We have decamped to Buttermere hostel now and unfortunately the weather has deteriorated but the forecast is for light rain and light winds so we set out for the High Stile ridge.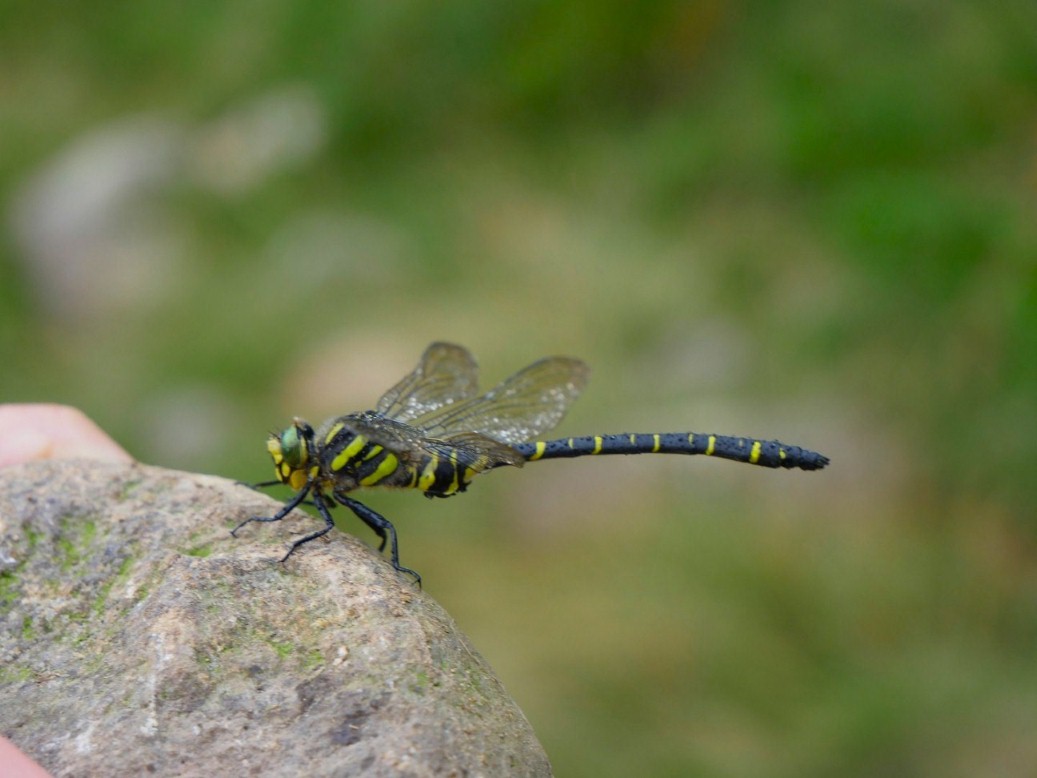 Dozing dragonfly with dew on it's wings.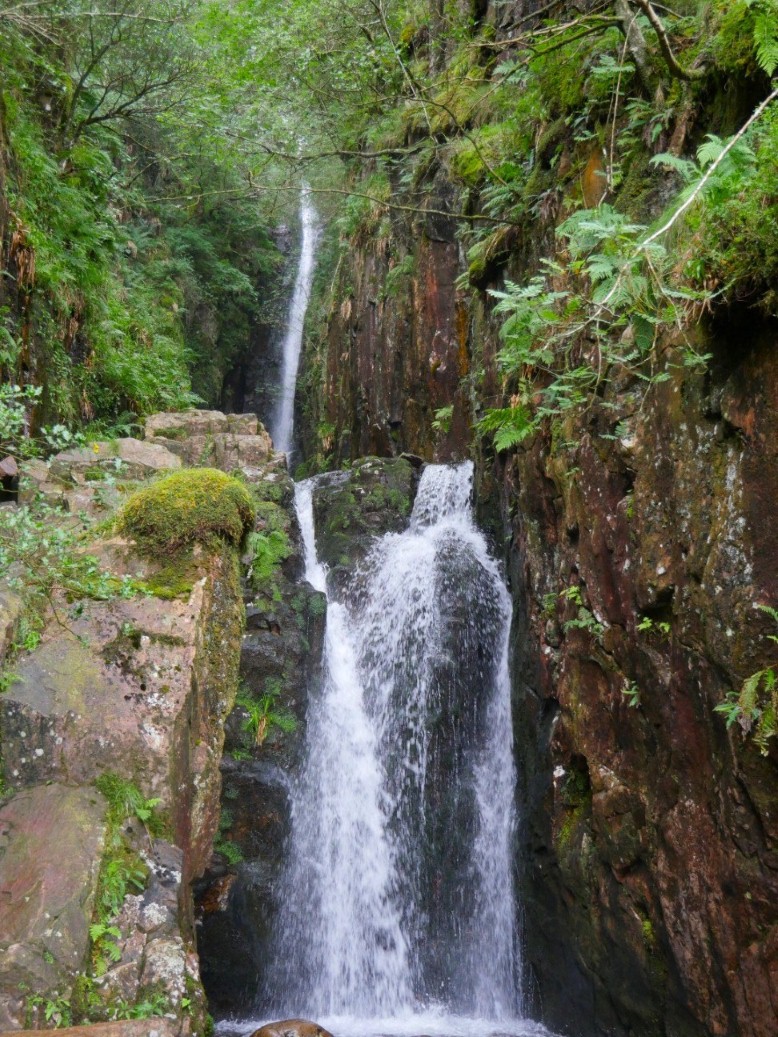 Scale force in full flow, even after the very dry few months we have had it's not taken long for the streams and falls to return to normal.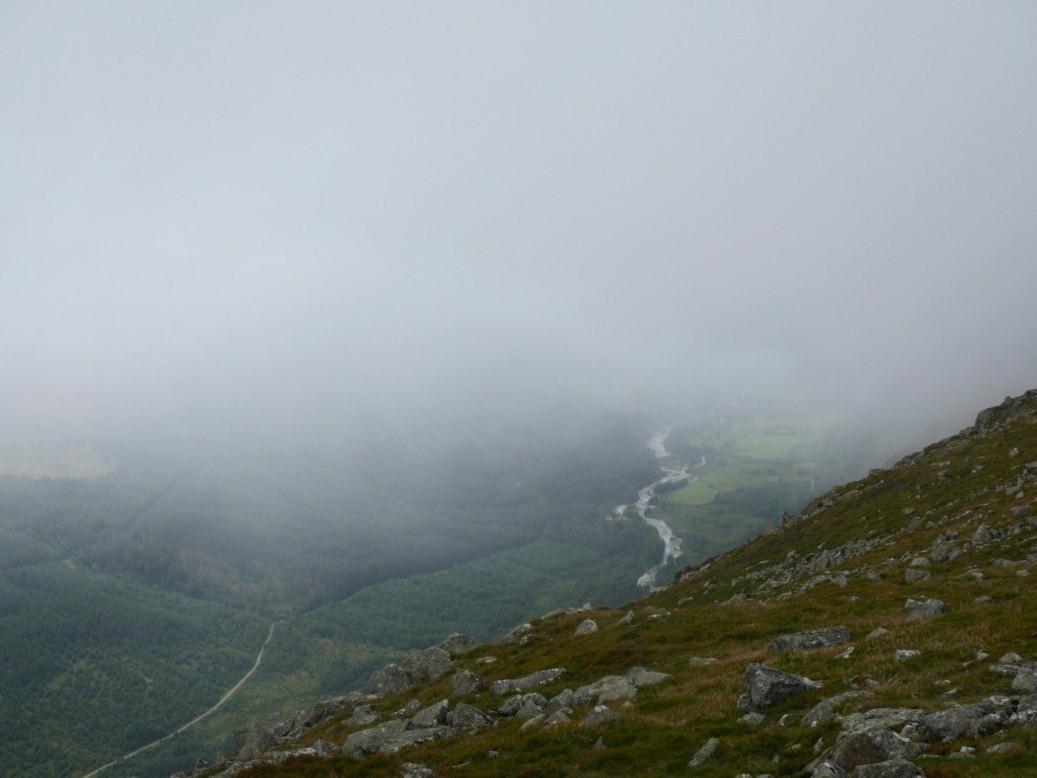 All the way over Lincomb Edge, Red Pike, High Stile and High Crag there was not a view to be had. In fact we had come upon a couple of groups who were having trouble with their navigation but thankfully we saw them all safely gathered on the path down from Scarth Gap. This is a brief view of the river Liza and Ennerdale.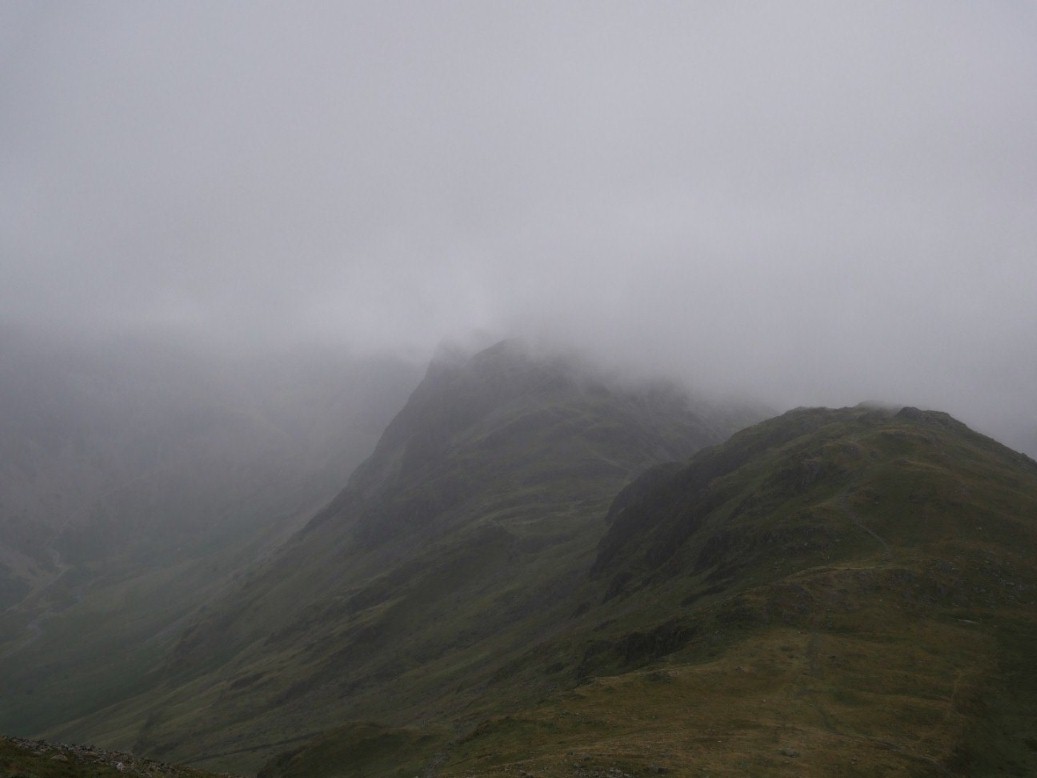 Grim looking Seat and Haystacks.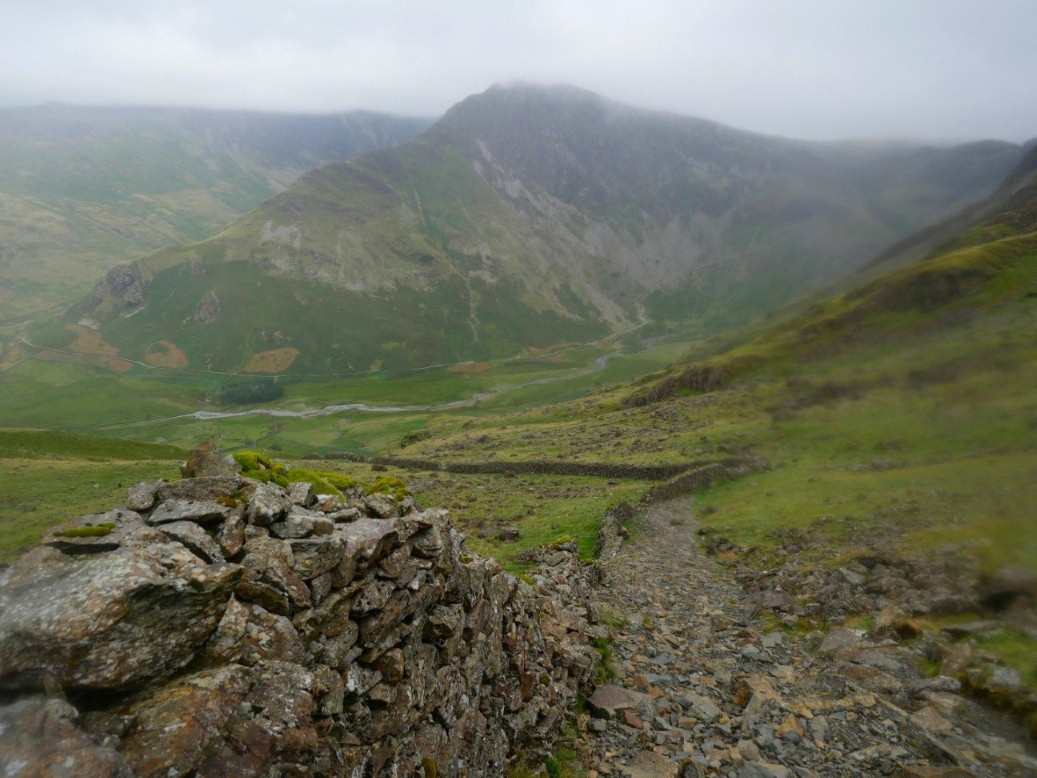 Fleetwith Pike from the steep and rough shortcut path to the scarth Gap path.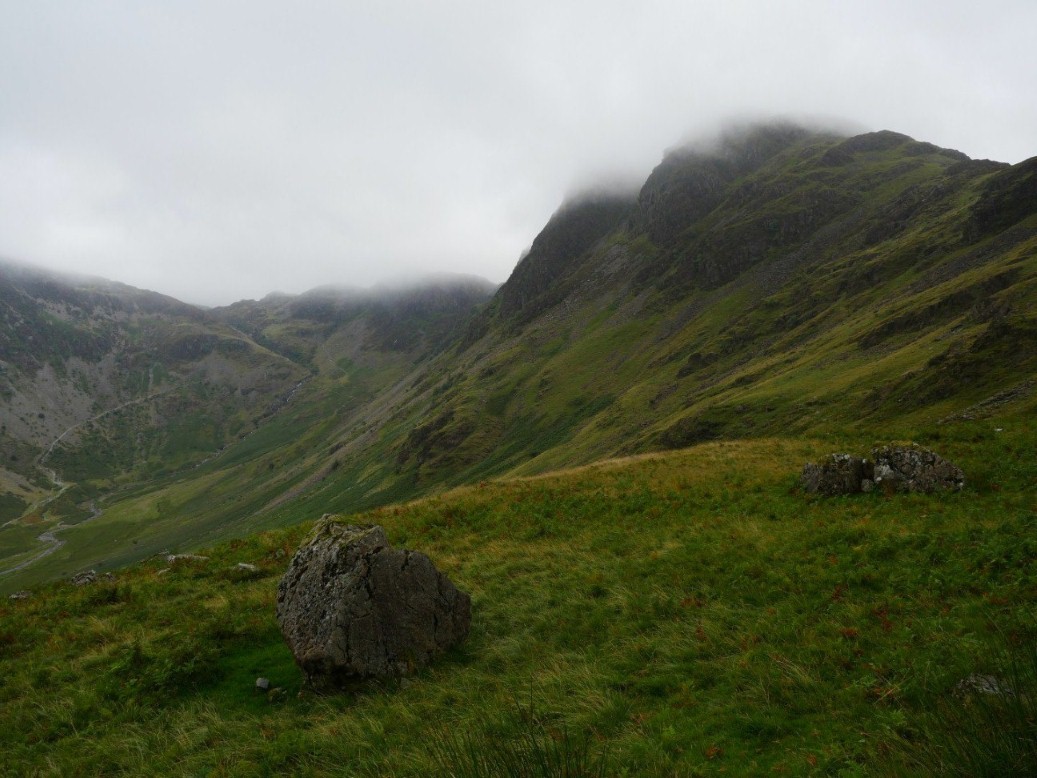 Haystacks again.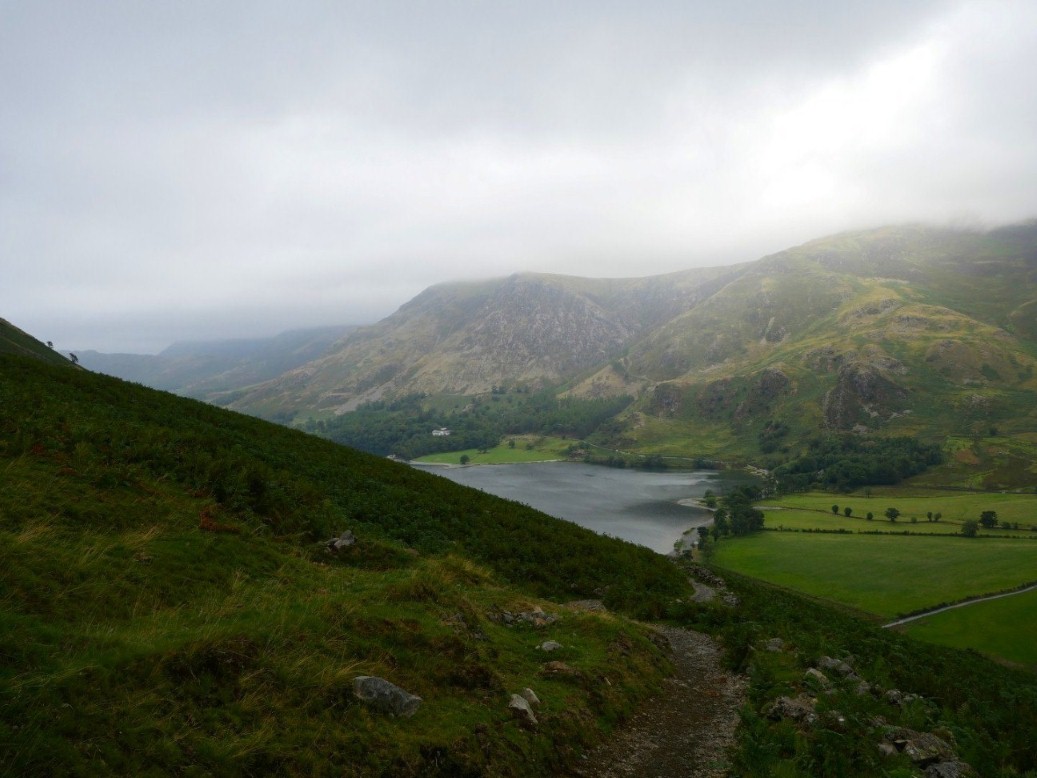 Buttermere from the Scarth Gap path.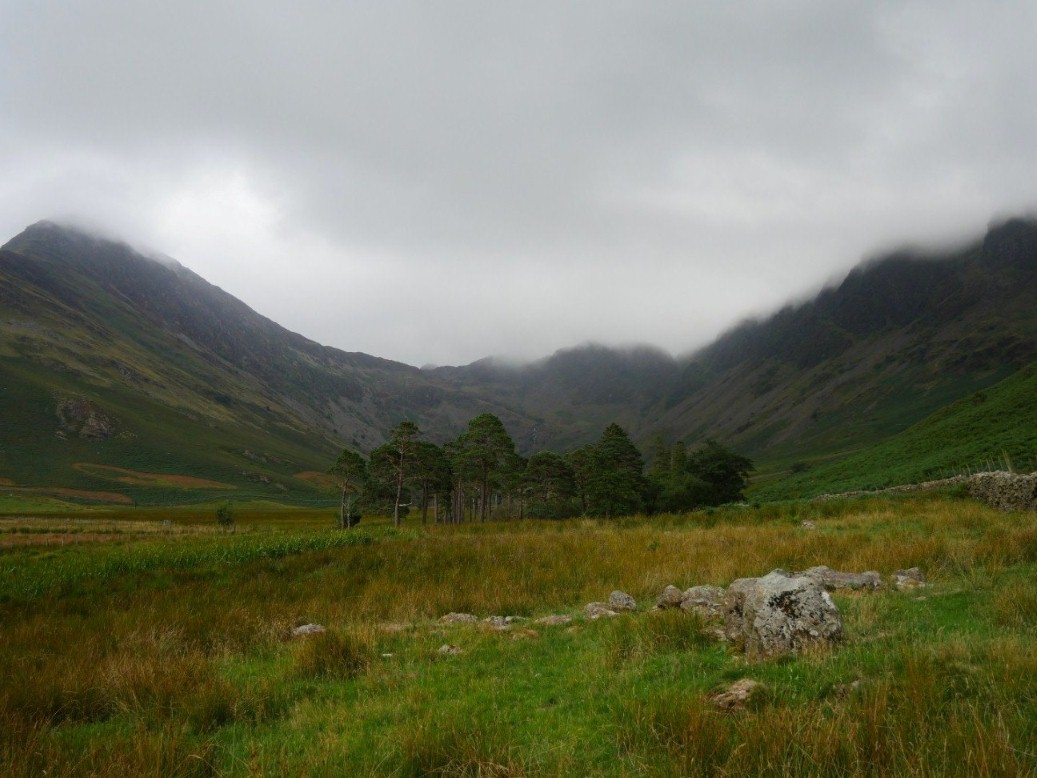 Looking along Warnscale from Peggy's Bridge.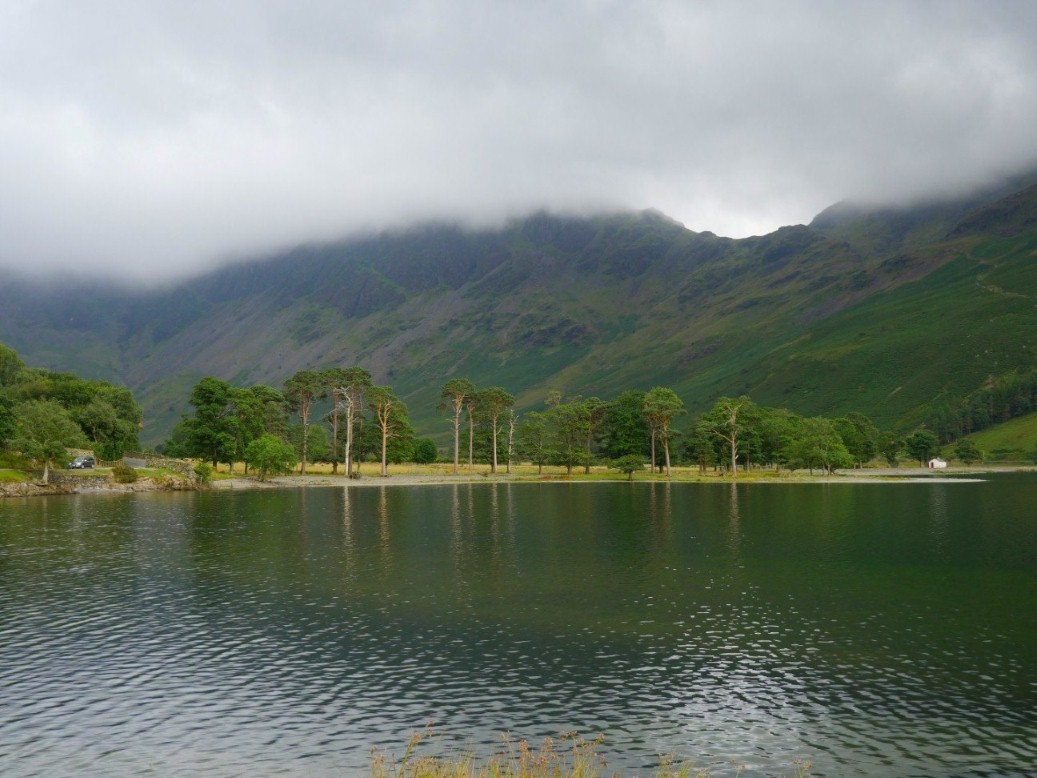 Looking back to Scarth Gap from the long plod along Buttermere.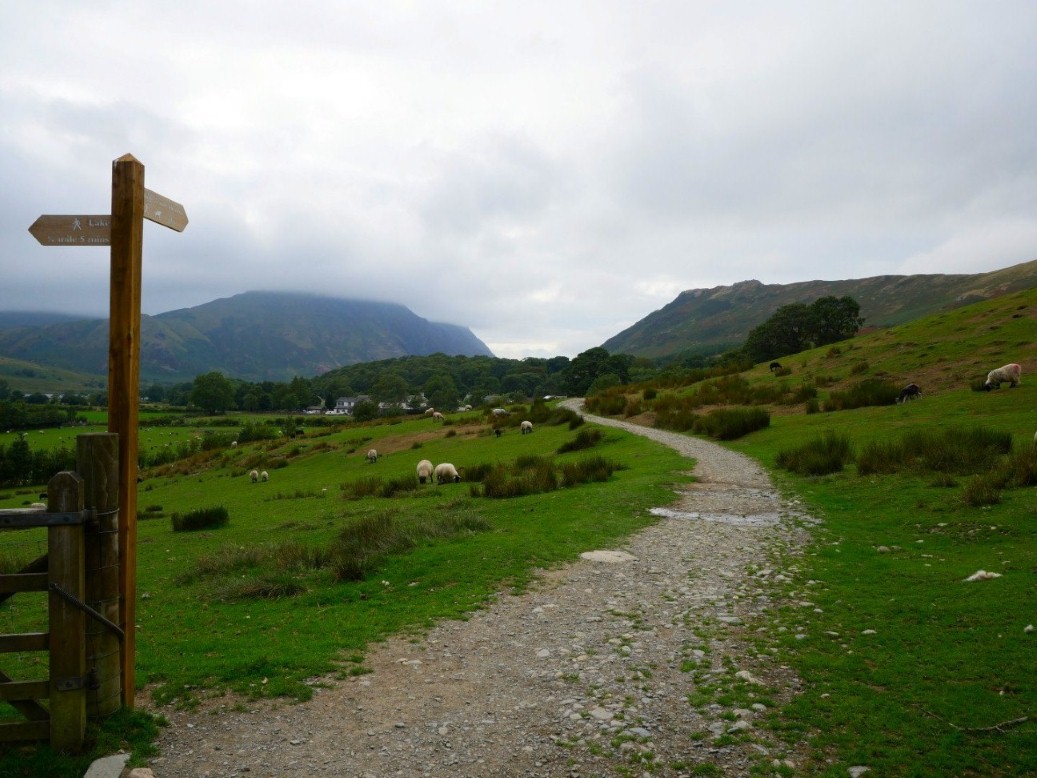 Nearly back to the hostel with the scores now even on 213 each.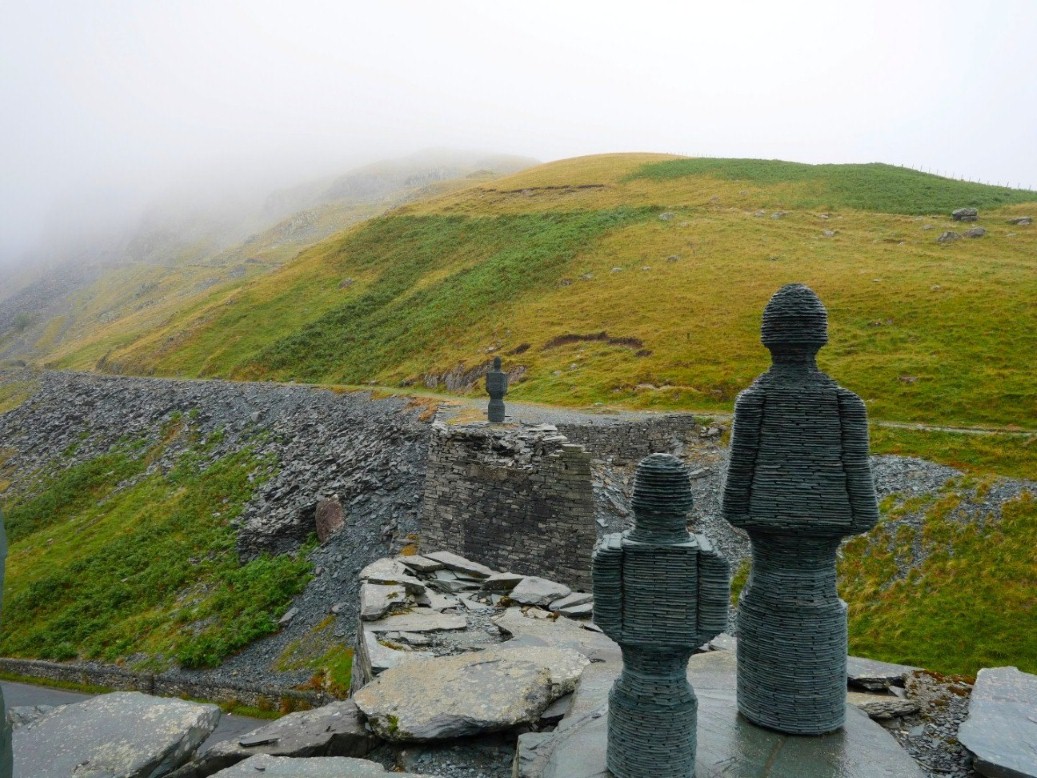 The weather if anything had worsened overnight so we abandoned our plan to climb up the front of Fleetwith and drove around to Honister. This slate artwork is called Loss and is by Terry Hawkins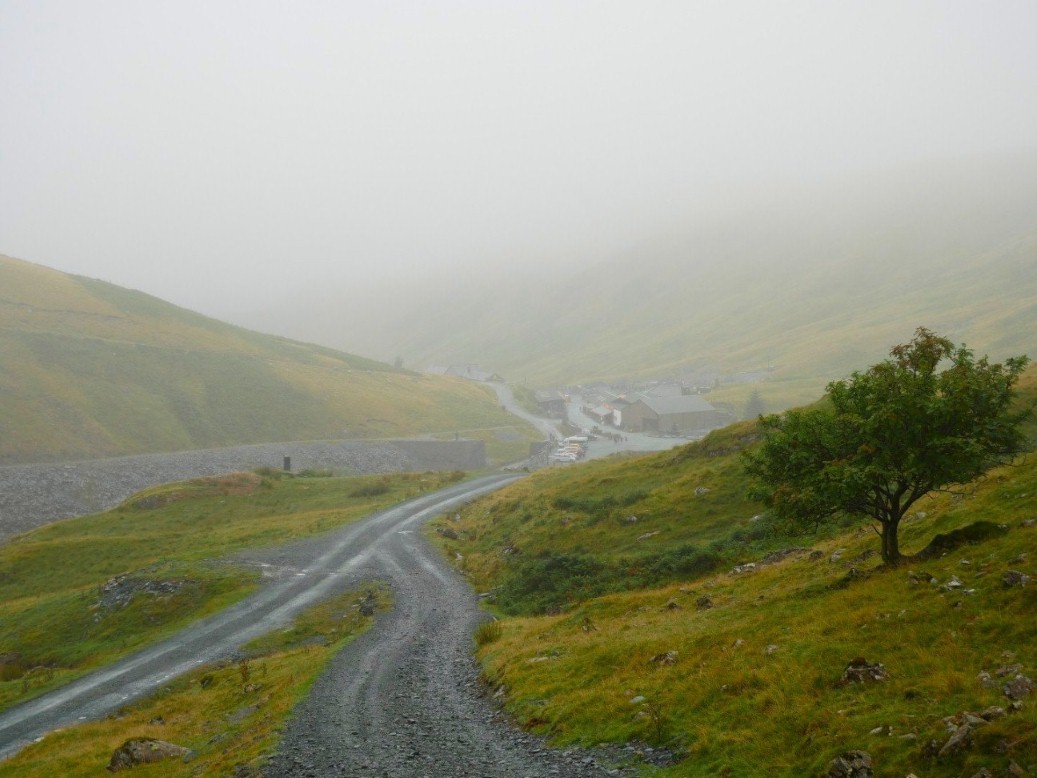 Looking back to Honister.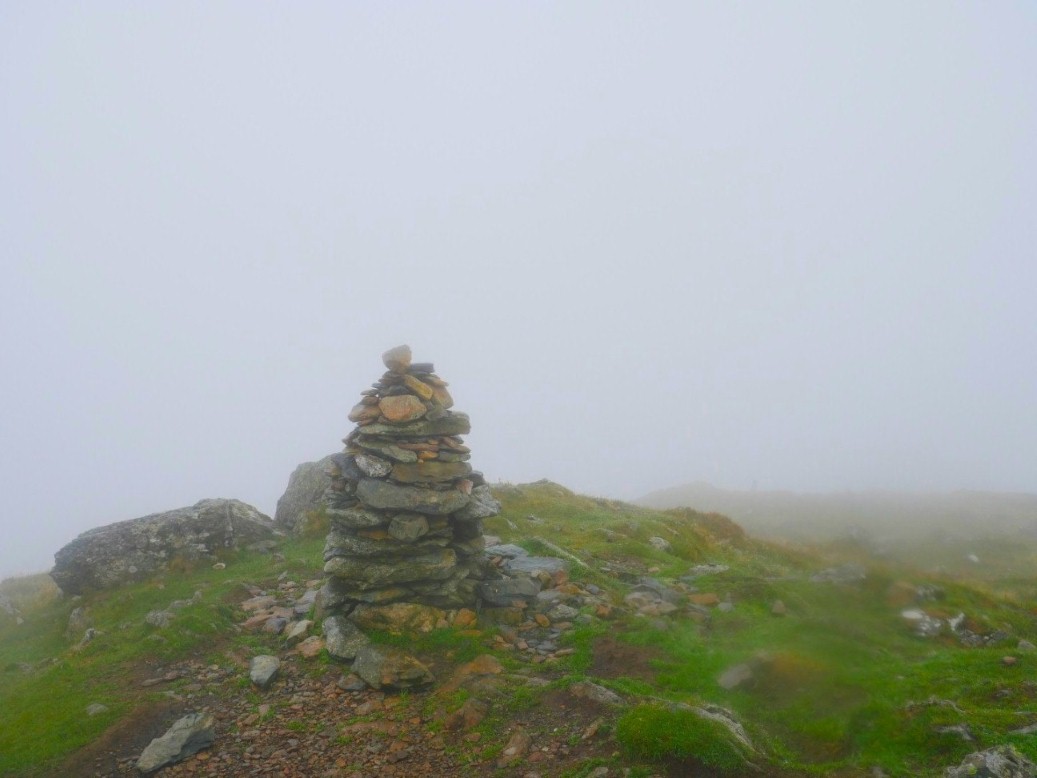 Typical ! after the summer we have had our final fell has no view and drizzly rain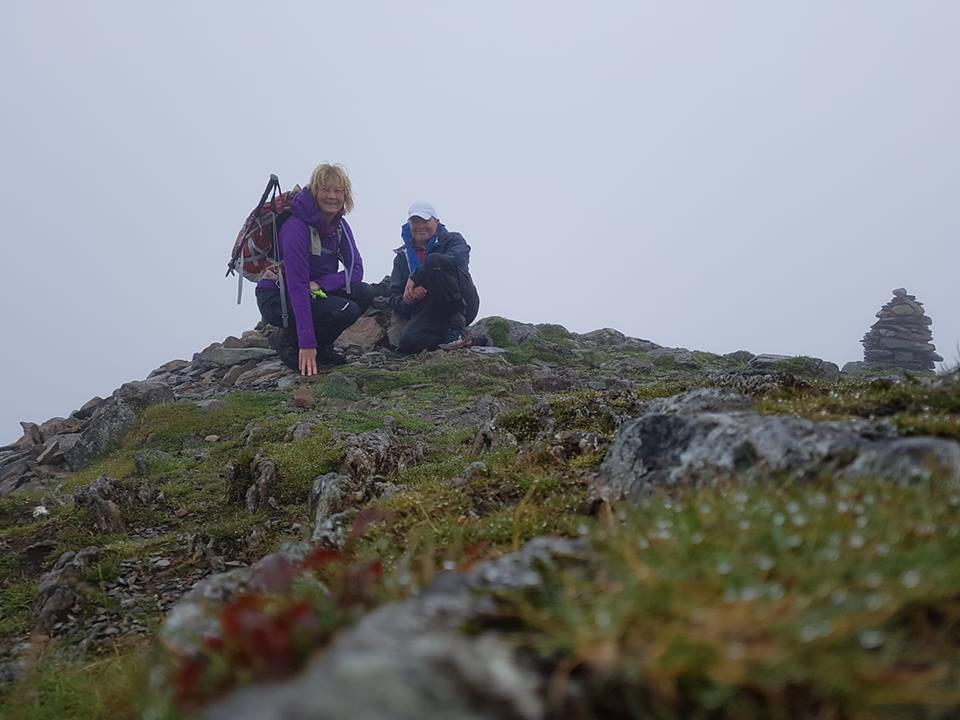 Never mind. here we are What to do next ? might as well start them all over again.
Previous walk - Allen Crags wild camp - Next walk - Helvellyn