WWW.KARLSWALKS.CO.UK
PICTURES AND TRIP REPORTS FROM MY WALKS IN THE ENGLISH LAKE DISTRICT
---
Crinkle Crags
11th March 2018
Route. Old Dungeon Ghyll - Oxendale - Browney Gill - Crinkle Crags - Three Tarns - The Band - Stool End - Old Dungeon Ghyll( about 7.5 miles 2900ft ascent )
David joined Sue and I today for this classic round over the wonderful Crinkle Crags.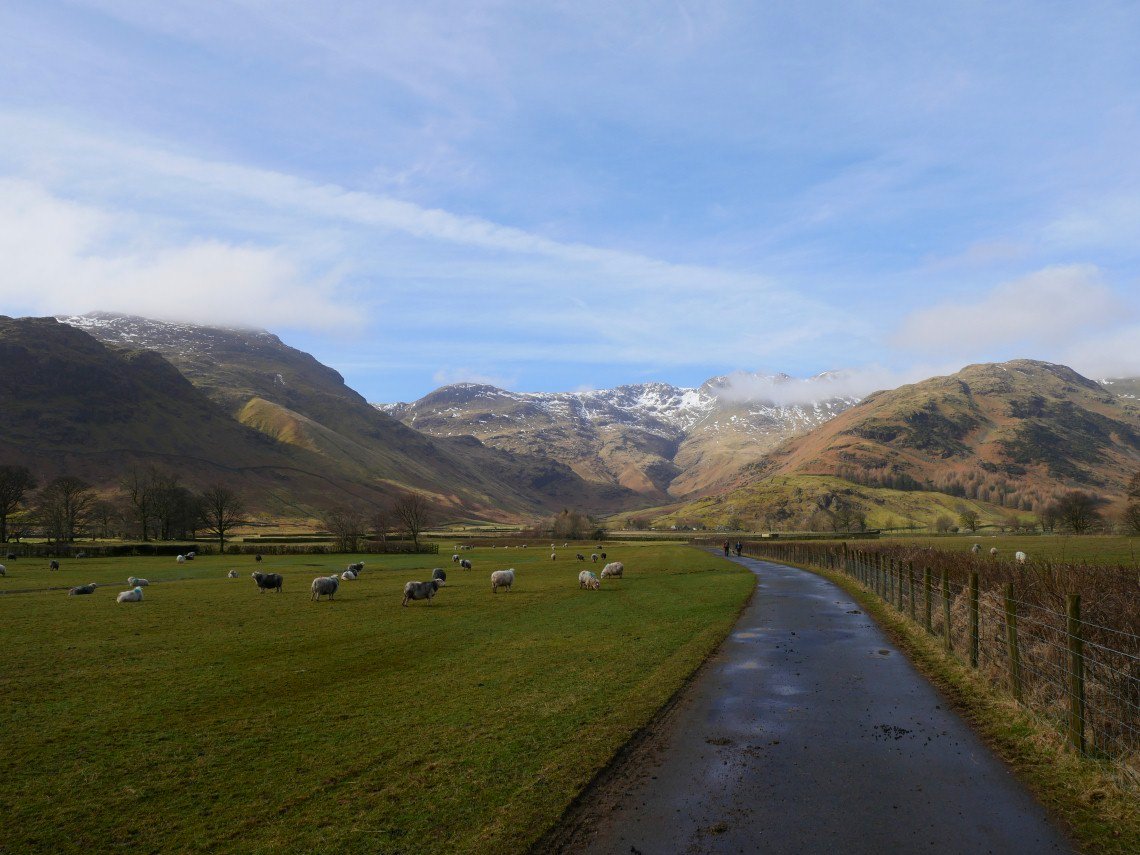 As you can see the weather was fabulous. We recently seem to be having one week of dull weather and one of bright. There was a little light cloud hanging around the tops but the warm sun soon burnt it away. This is looking to the Crinkles from the access road to Stool End farm.
The view along the valley to the head of Mickleden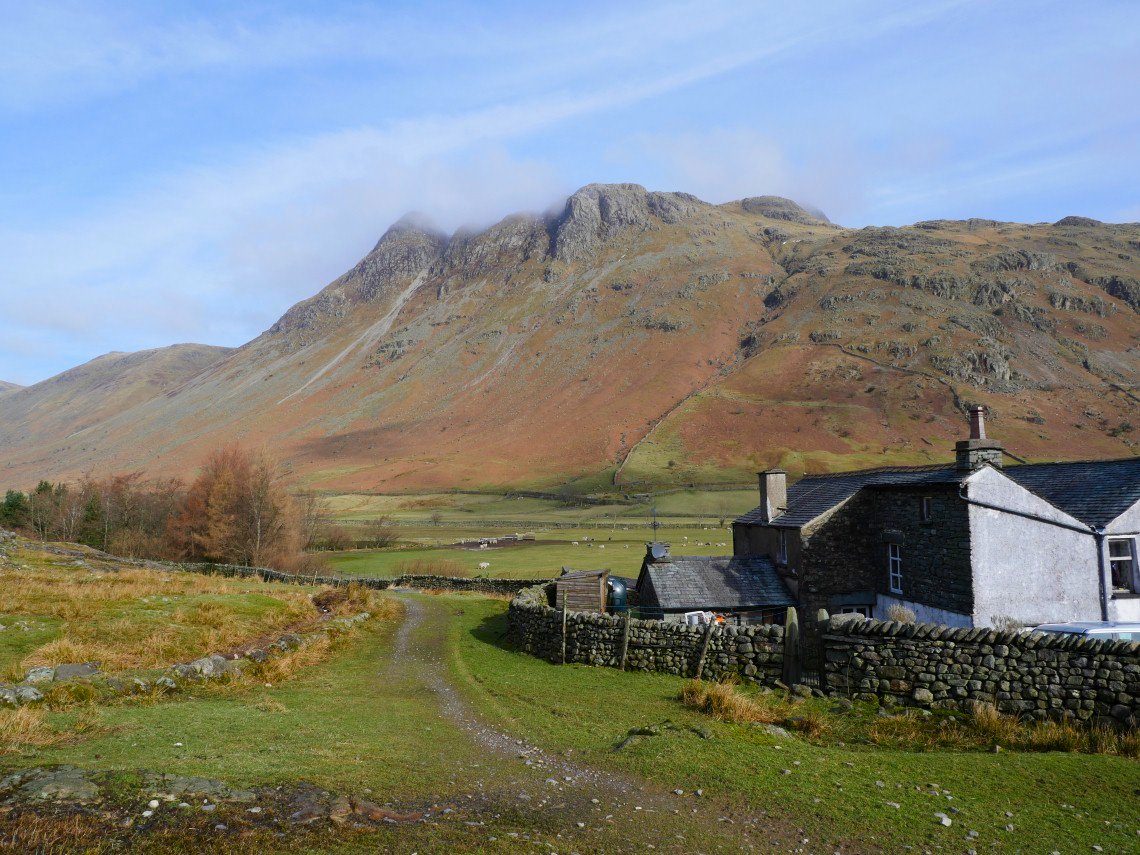 Pike O Stickle in cloud then Gimmer Crag and Loft Crag seen over Stool End.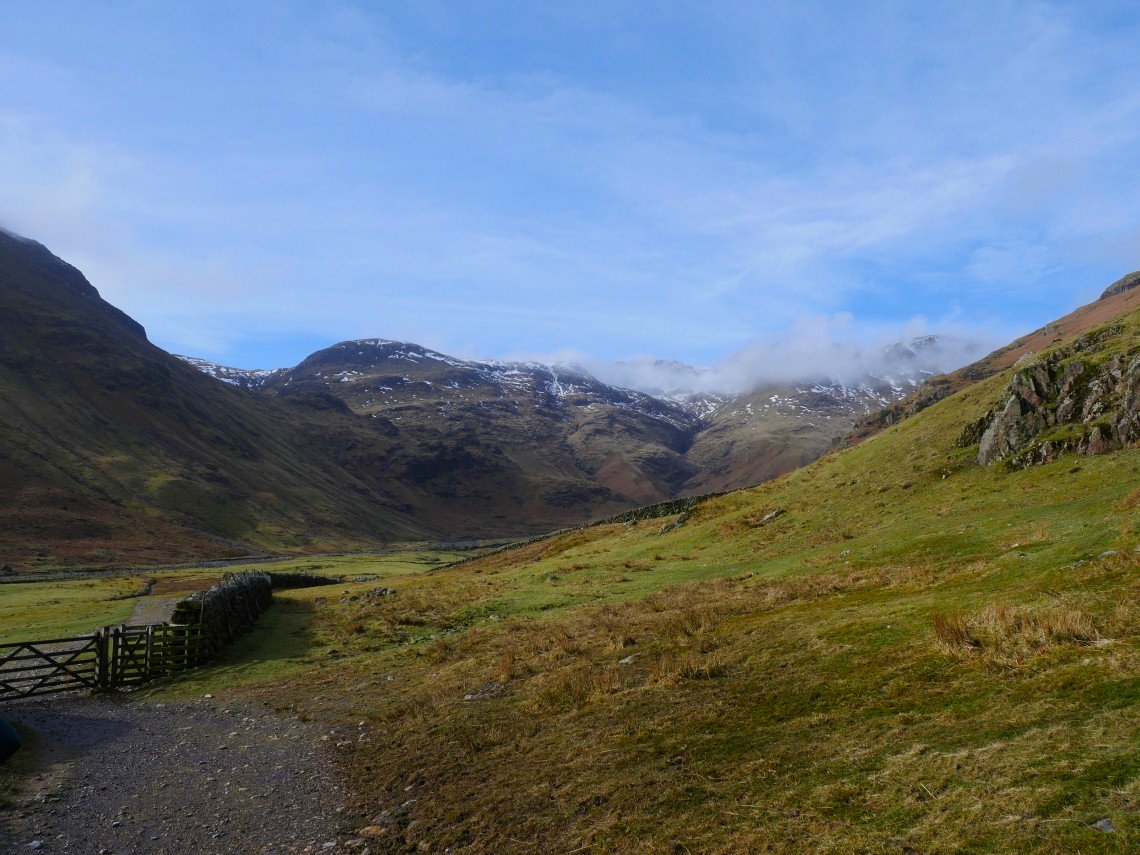 Walking along Oxendale and our target is still wreathed in light cloud.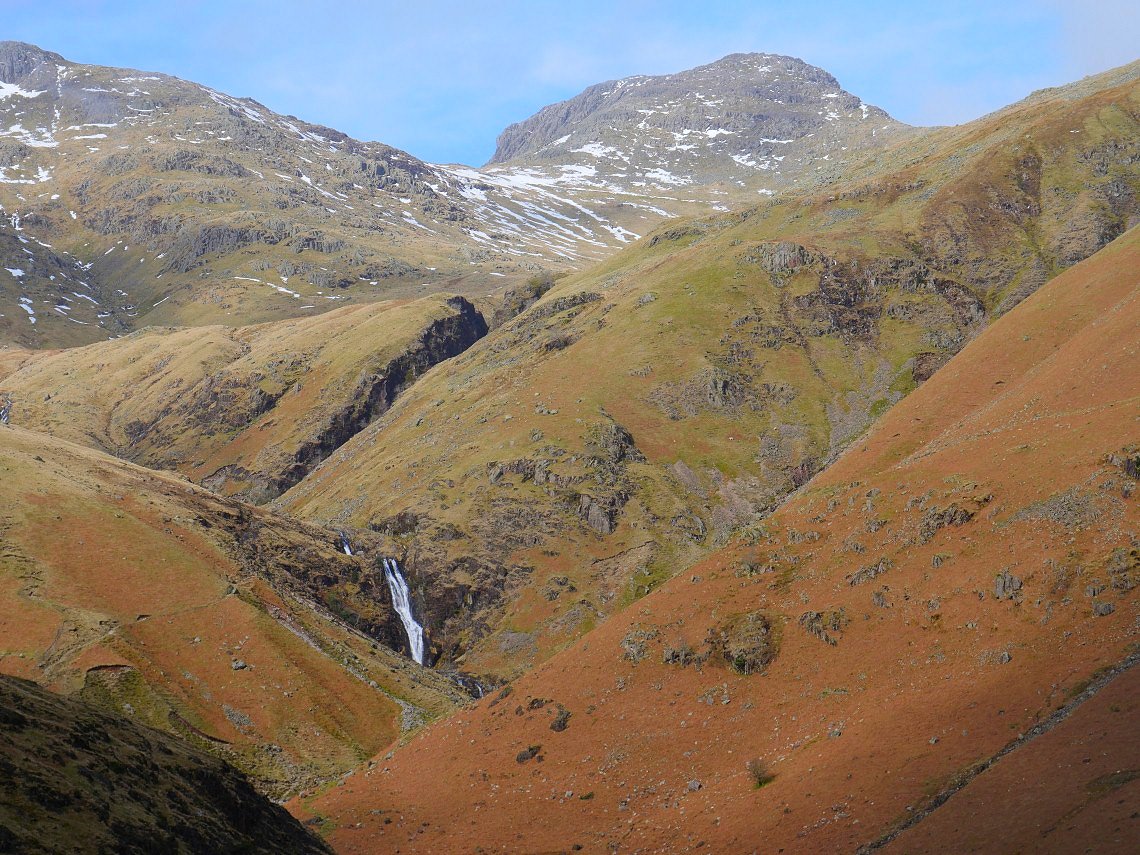 Whorneyside Force with Hell Gill and Bowfell above.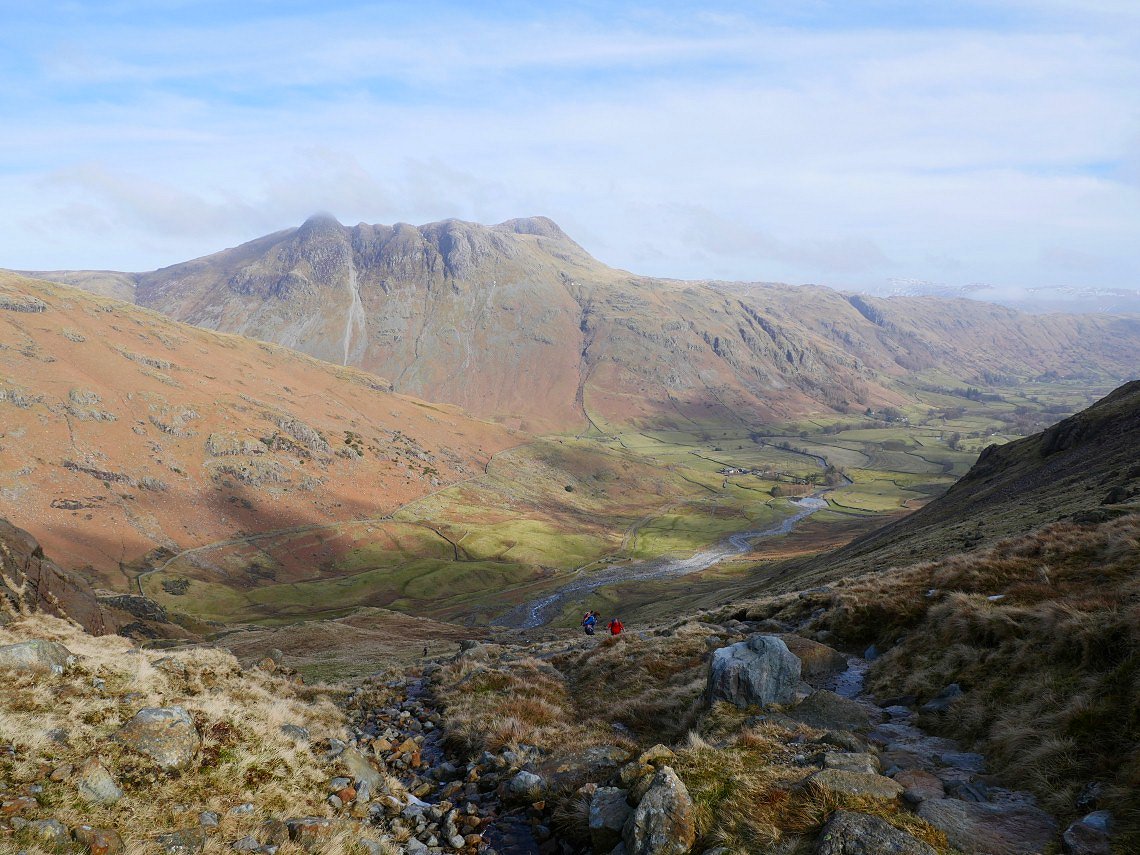 Looking back down the steep path to the Langdale Pikes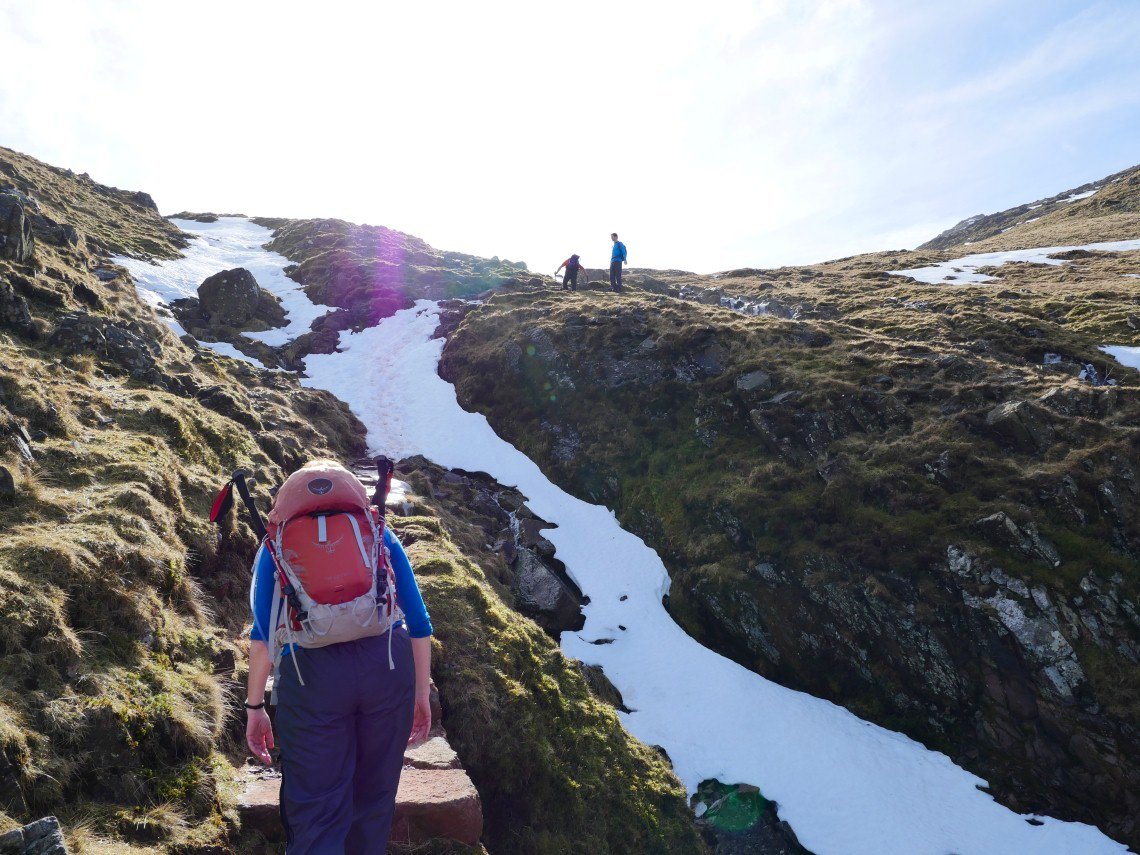 This snow crossing gave us a few minutes of excitement.
The top fall in Browney Gill..
.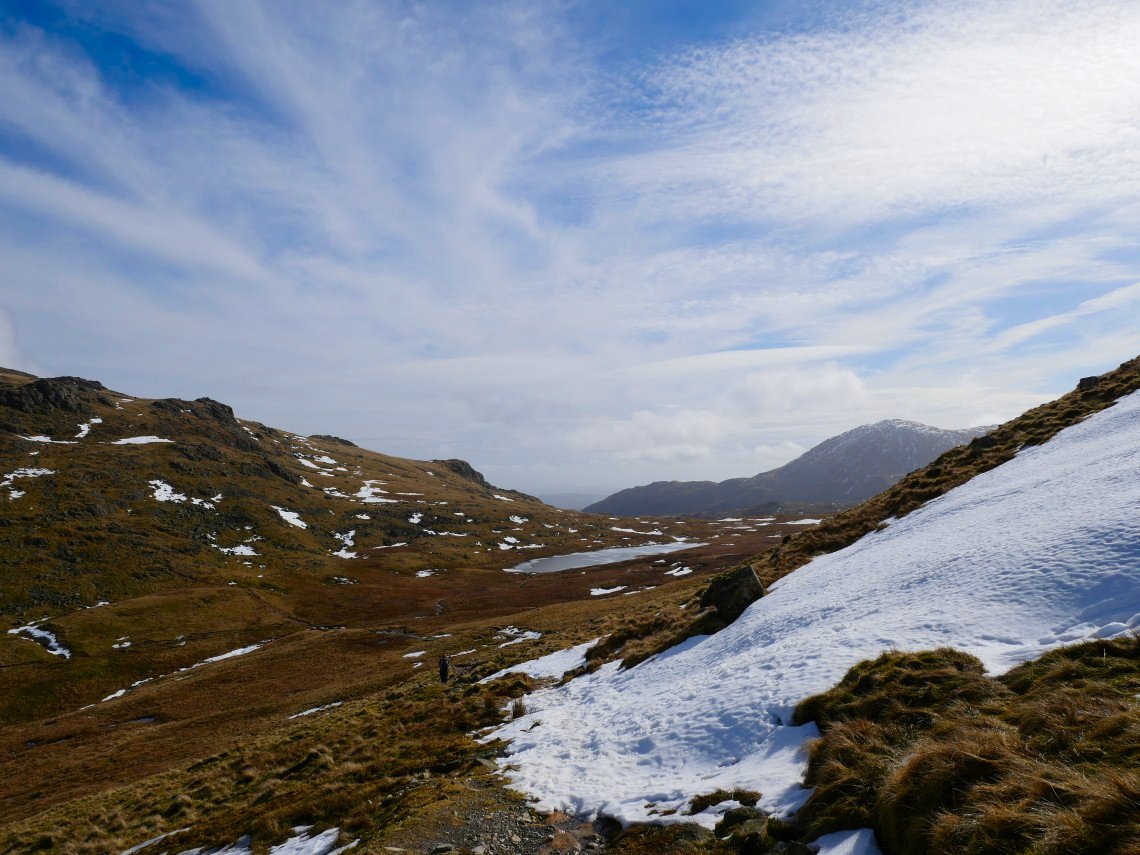 Red Tarn with Birk Fell Man and Wetherlam Edge beyond.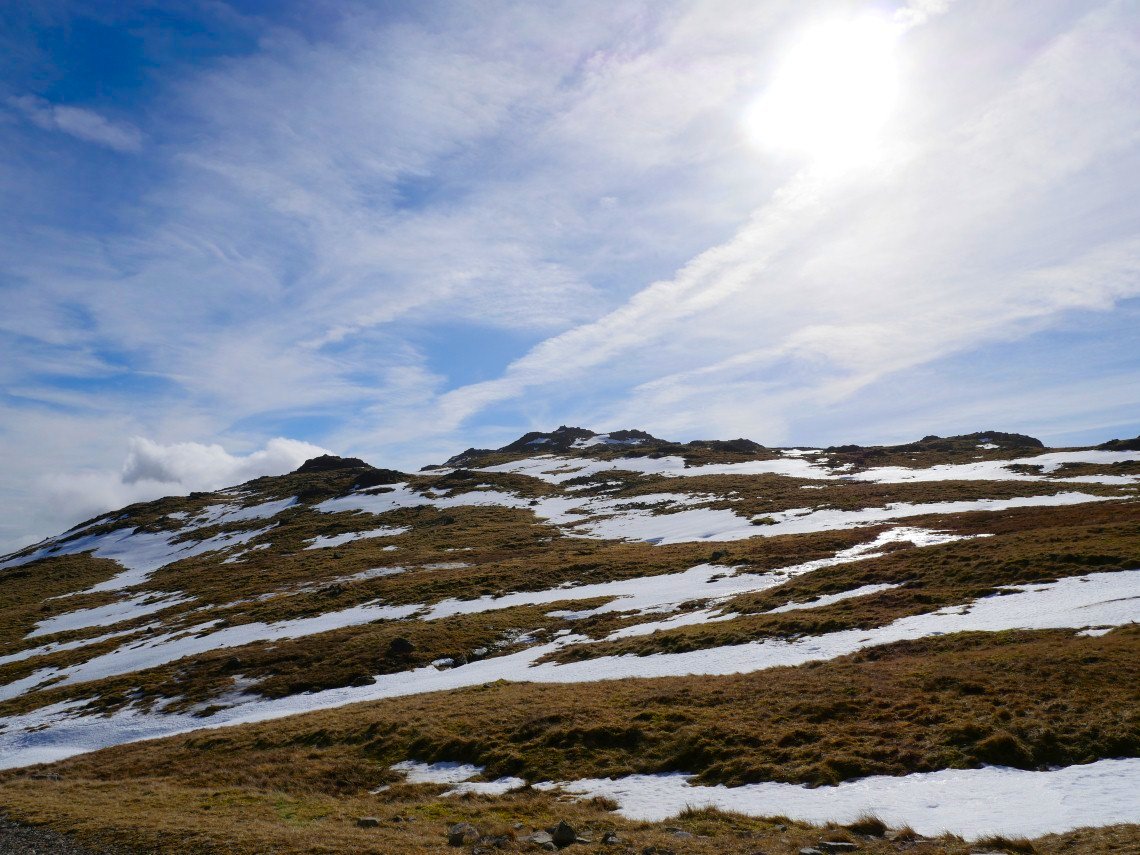 Cold Pike. A short climb from the main path.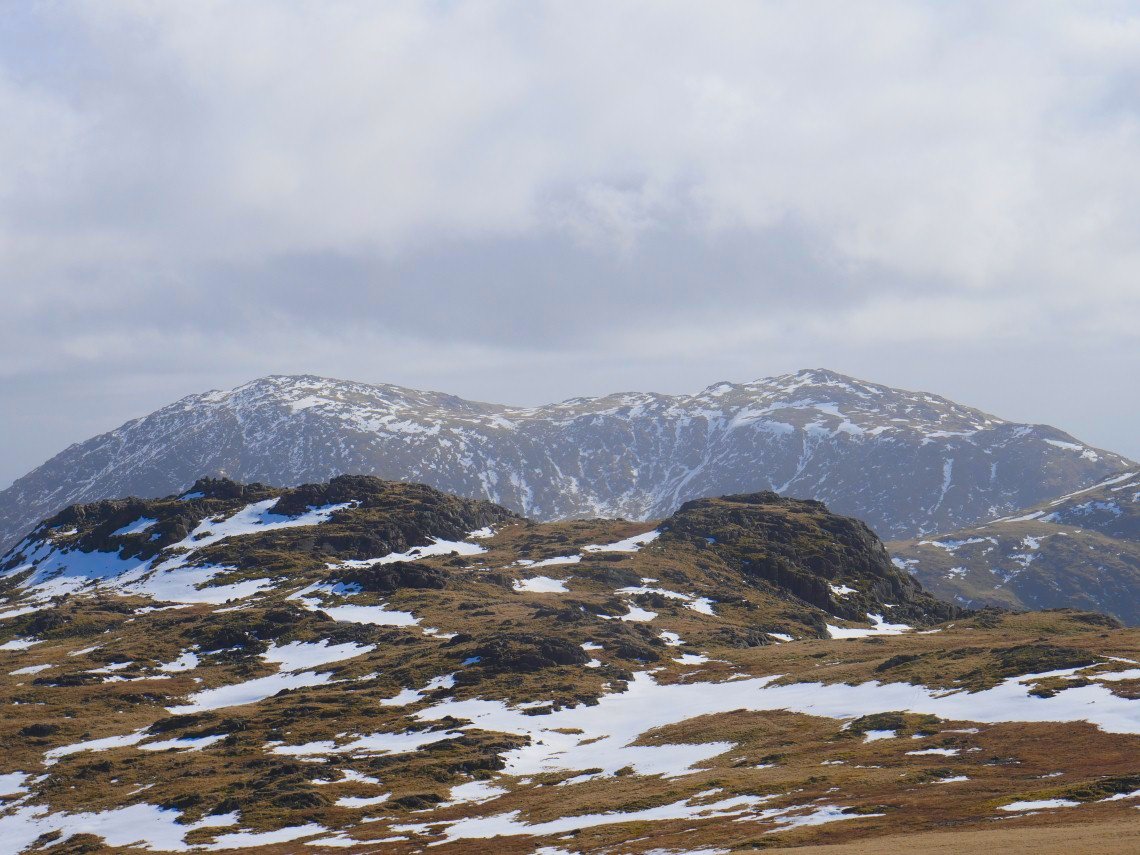 Great Carrs and Swirl How..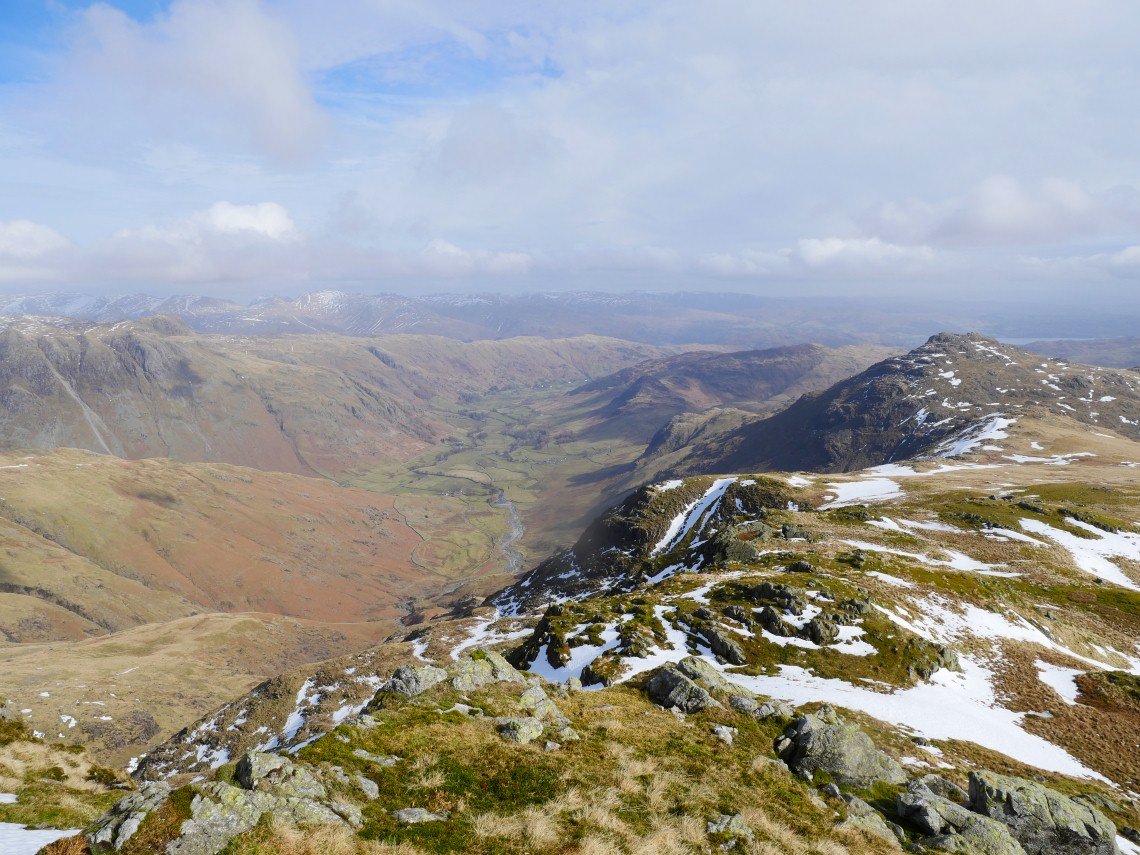 Great Langdale far below.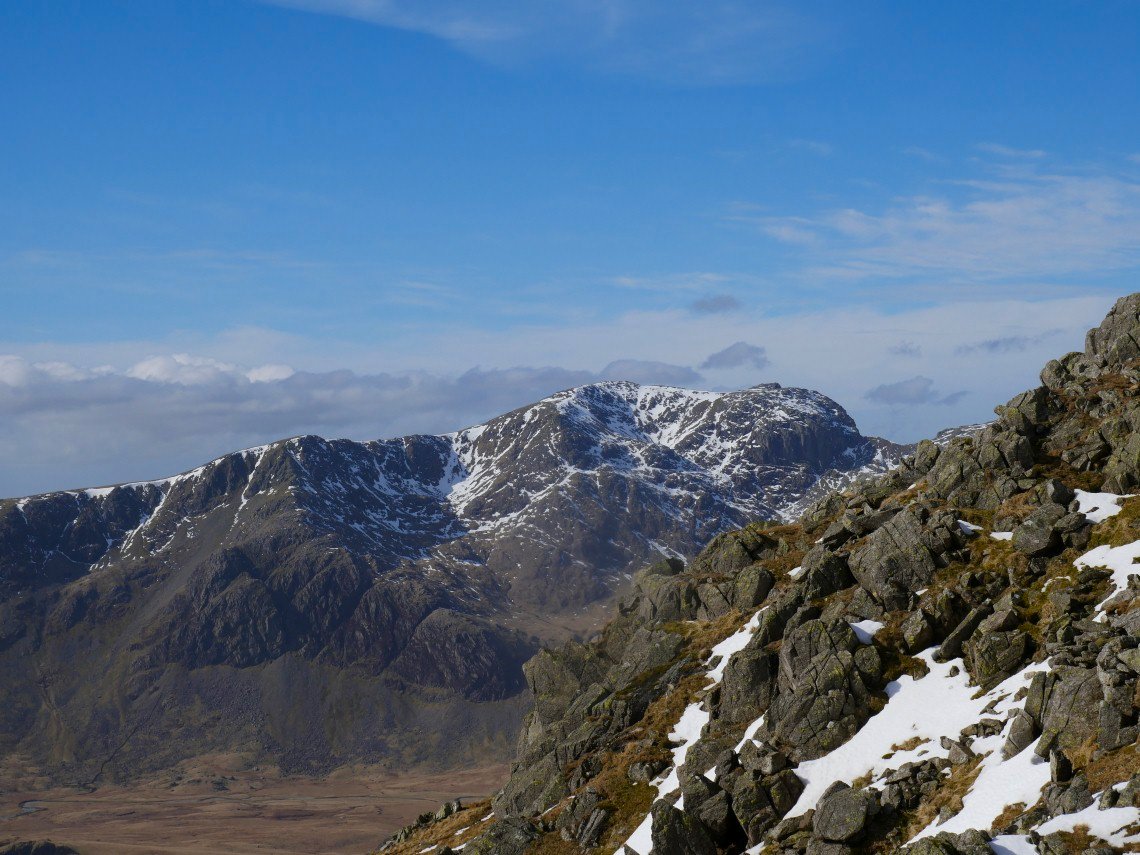 As you round the corner on the climb to the first Crinkle, Long Green and Scafell suddenly appear..
Followed by Scafell Pike.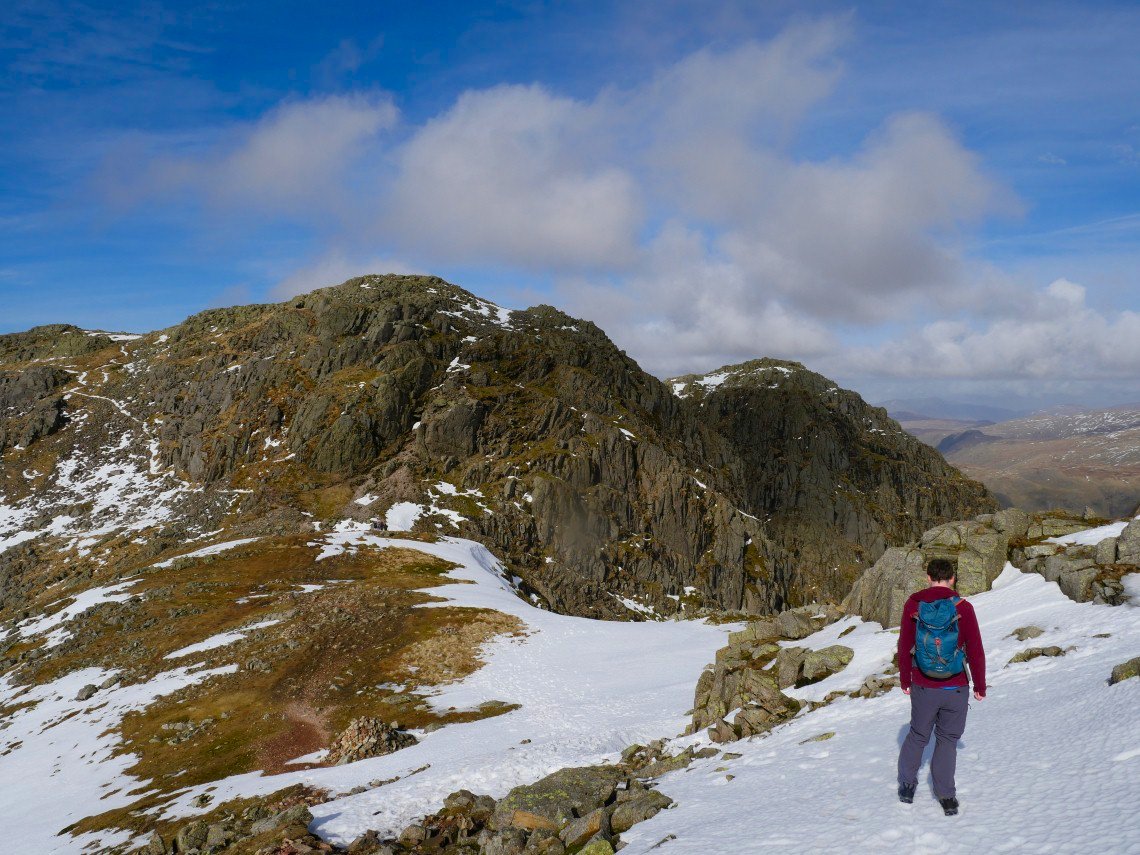 Still quite a bit of snow about on the tops. This is walking down to the col between the first Crinkle and Long Top.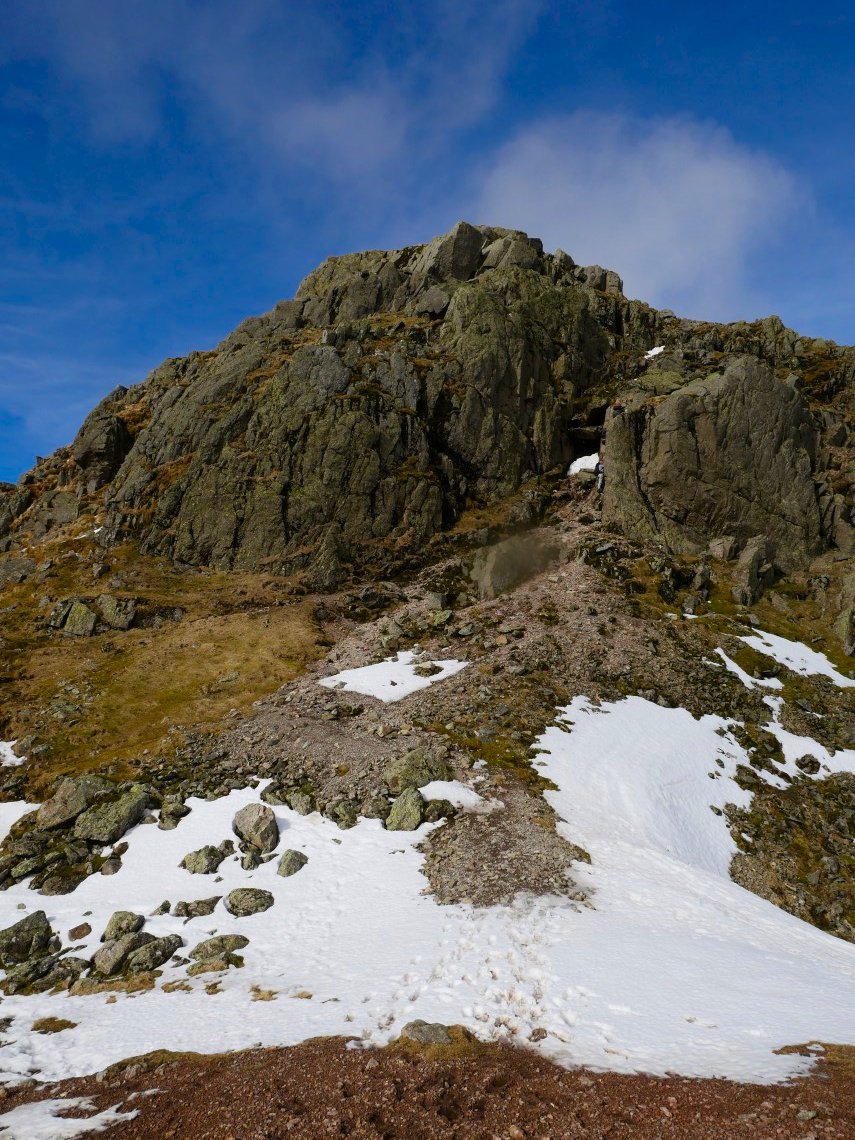 David has never been this way so we had a walk up to the bad step.
Which he made very short work of ( he has got long legs though)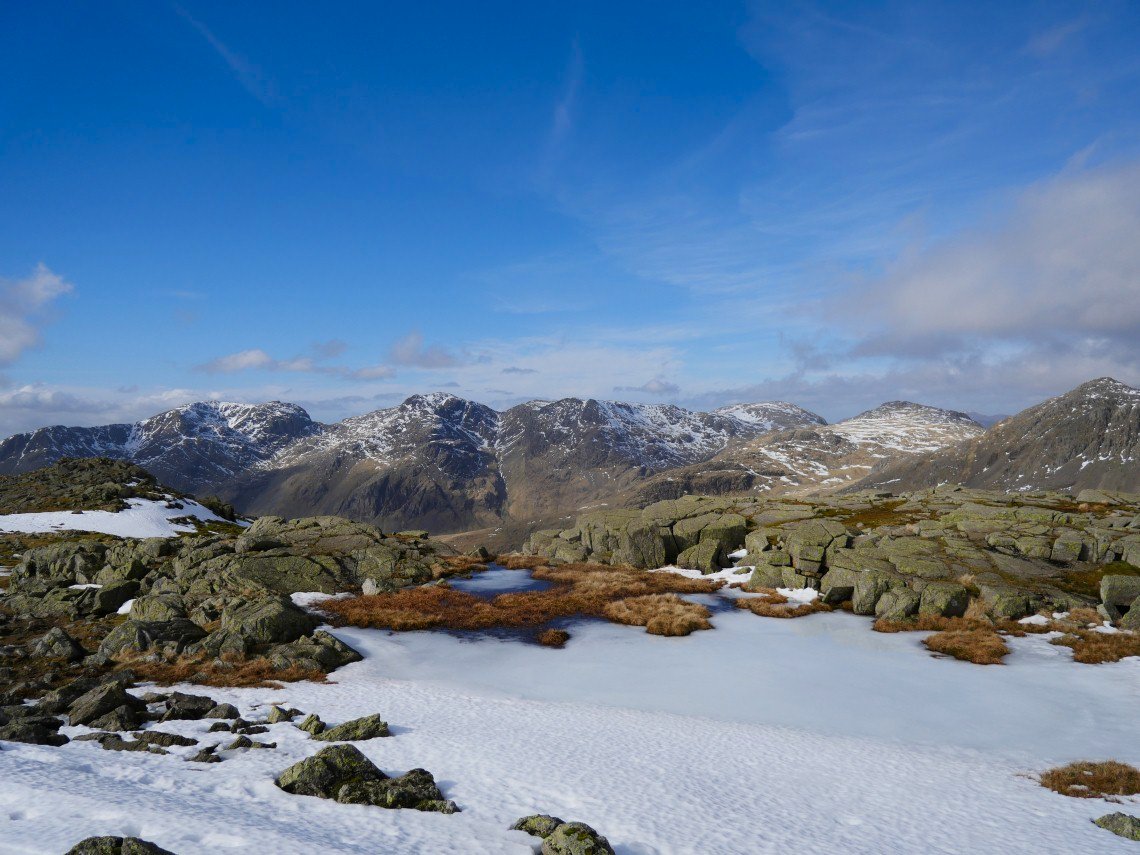 I joined Sue on the bypass path. This is looking across to the Scafells from just below the Long Top, the summit of Crinkle Crags.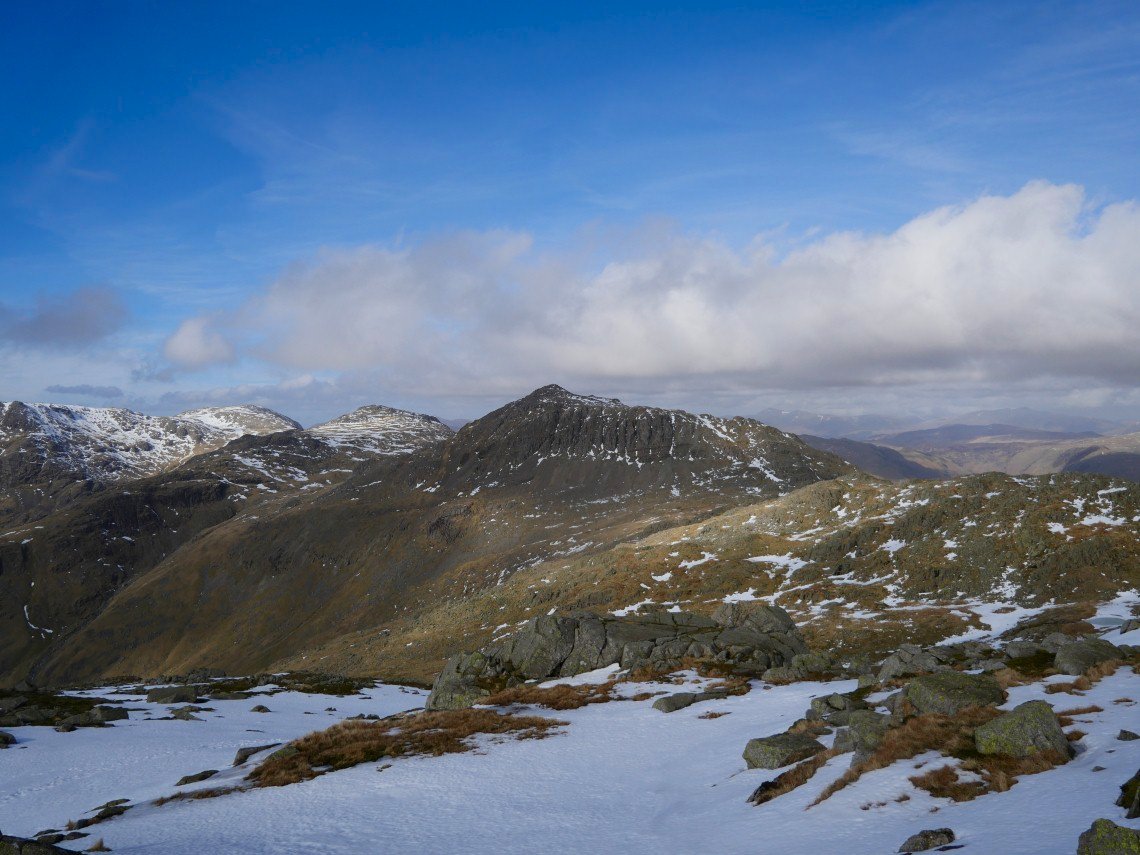 Bowfell from the same place.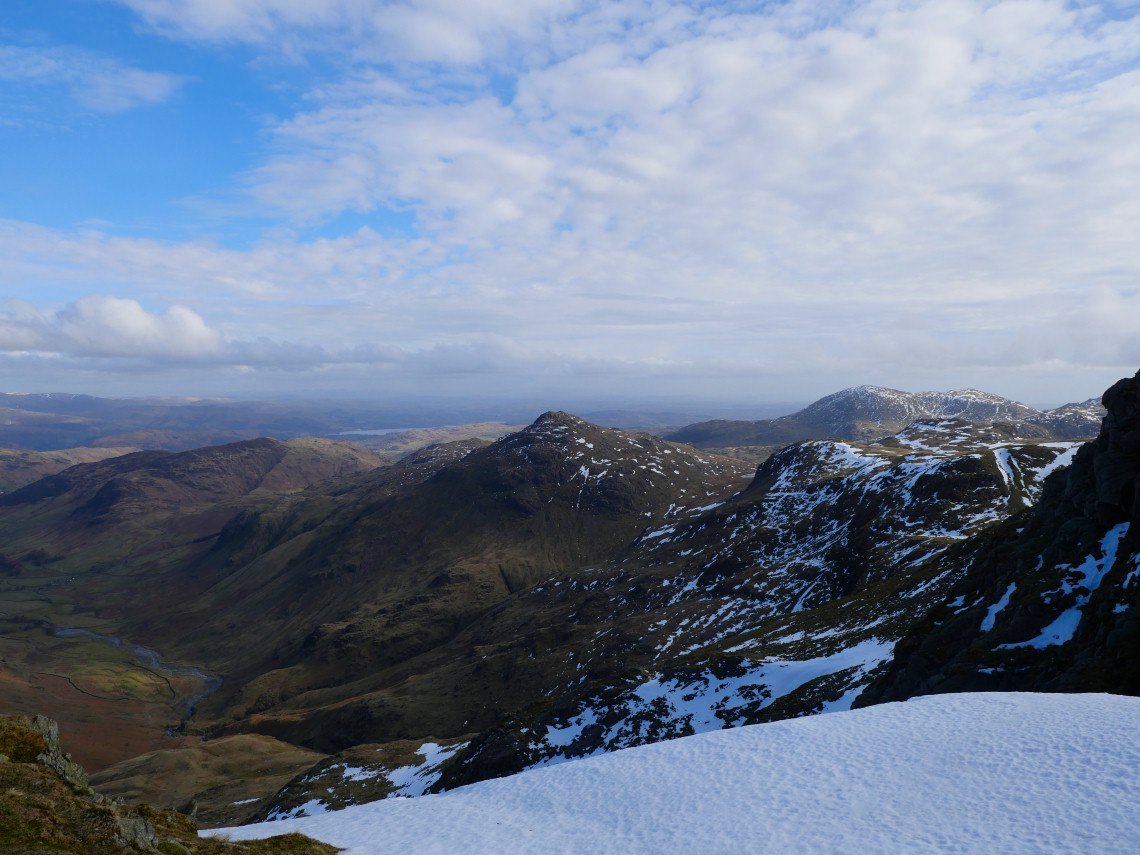 Mickle Door was covered in a sheet of frozen snow, I kept well back from the edge. Windermere in the distance over Pike O Blisco.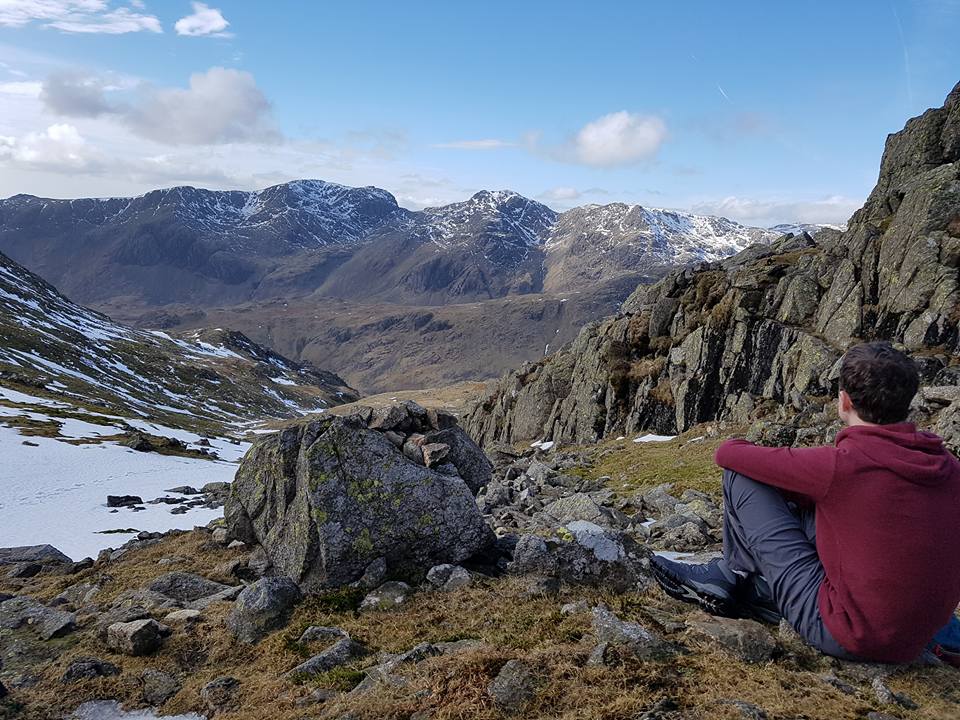 Stole this photo from Sue's phone. Really lovely shot of David admiring the Scafells .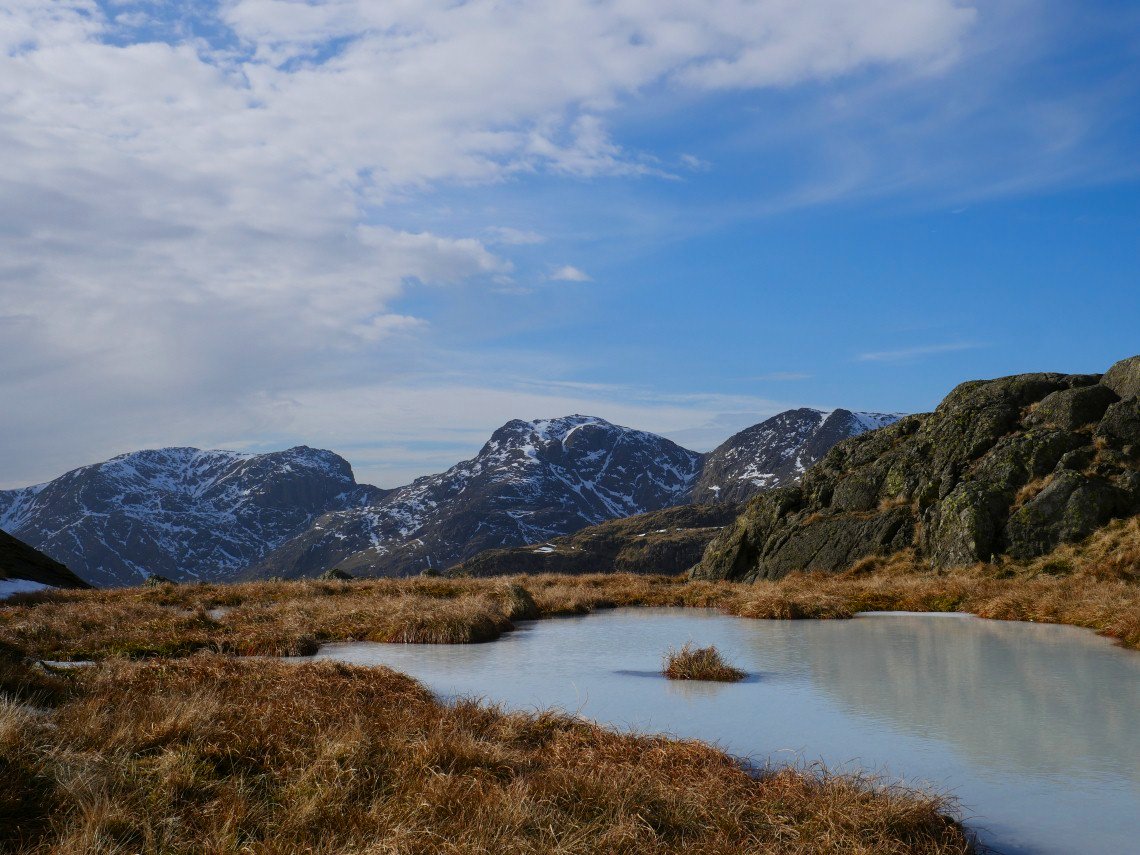 And England's highest again seen from the little tarn just off the path and just before Three Tarns.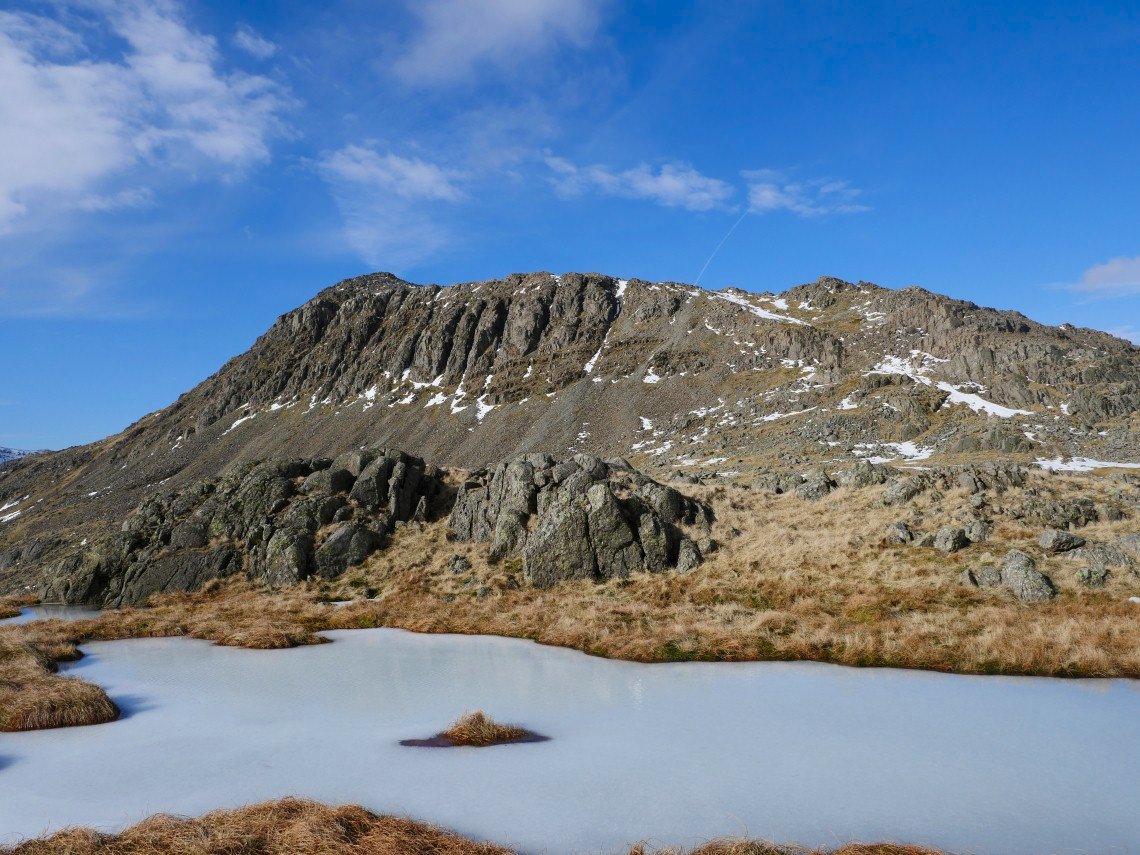 Bowfell over the little tarn.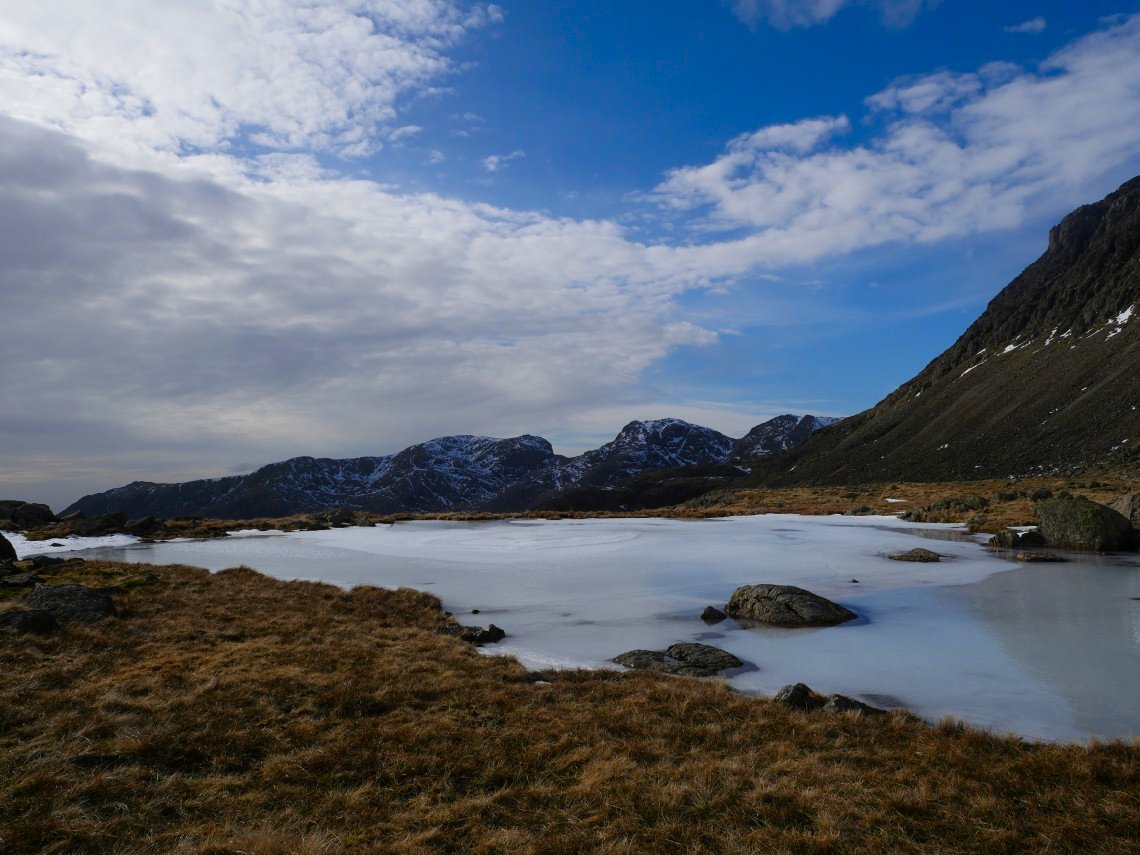 One of the official Three Tarns..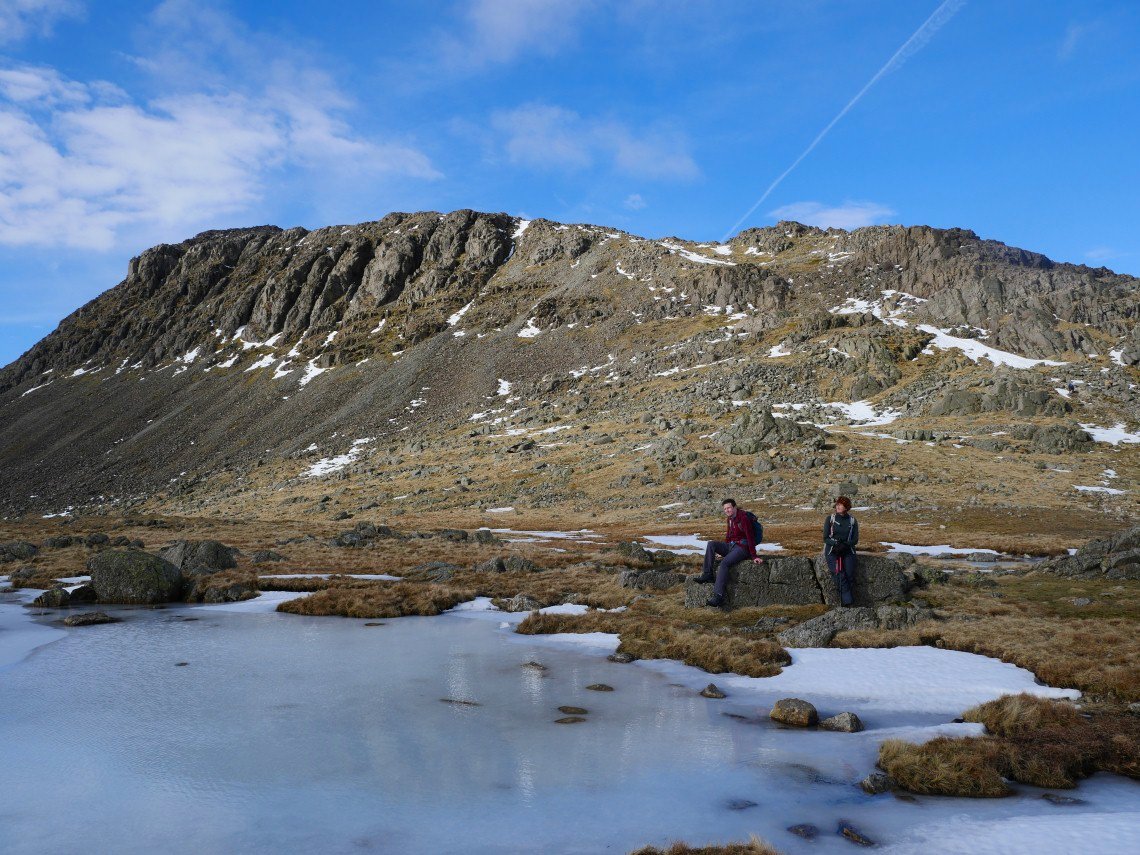 Dave and Sue with Bowfell Links behind them.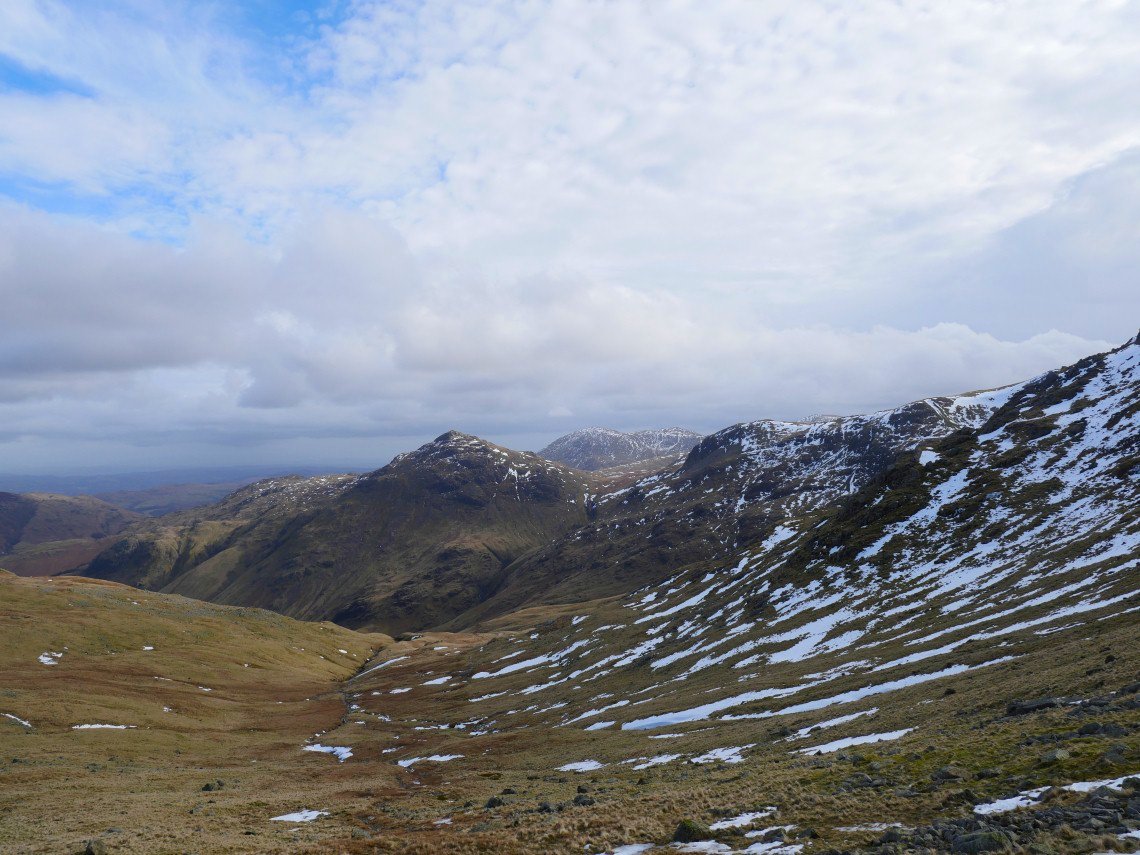 On to the Band now.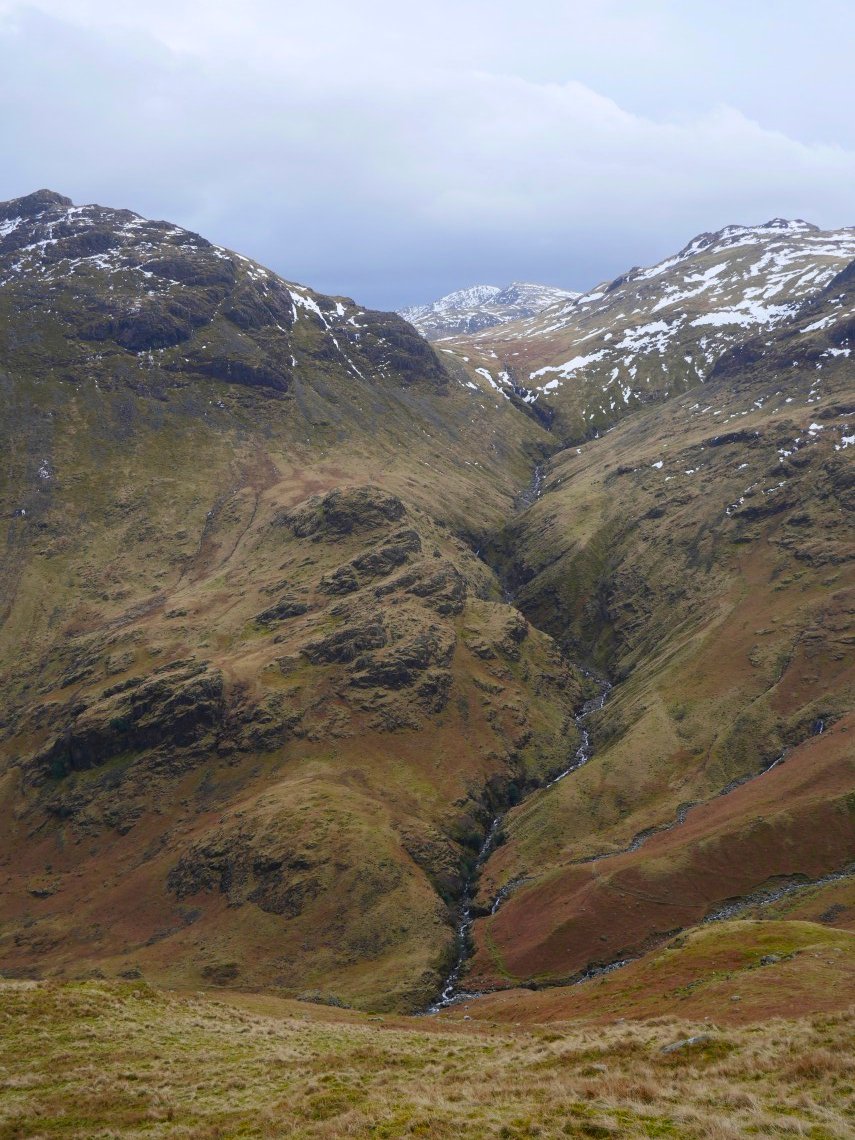 Browney Gill with Cold Pike peeping out between Pike O Blisco on the left and Great Knott on the right.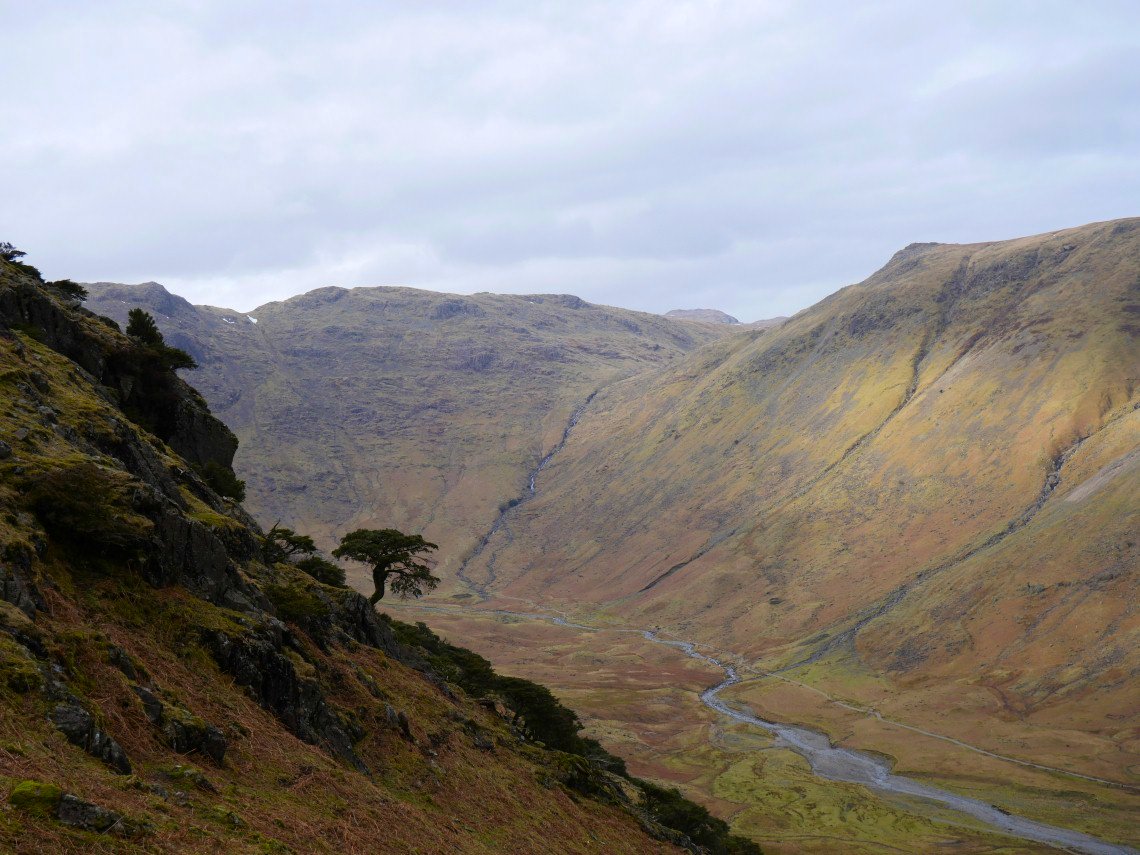 I saw the sun was lighting the valley so had a wander off the path to the edge of the band and got a great view of Mickleden and Stake Pass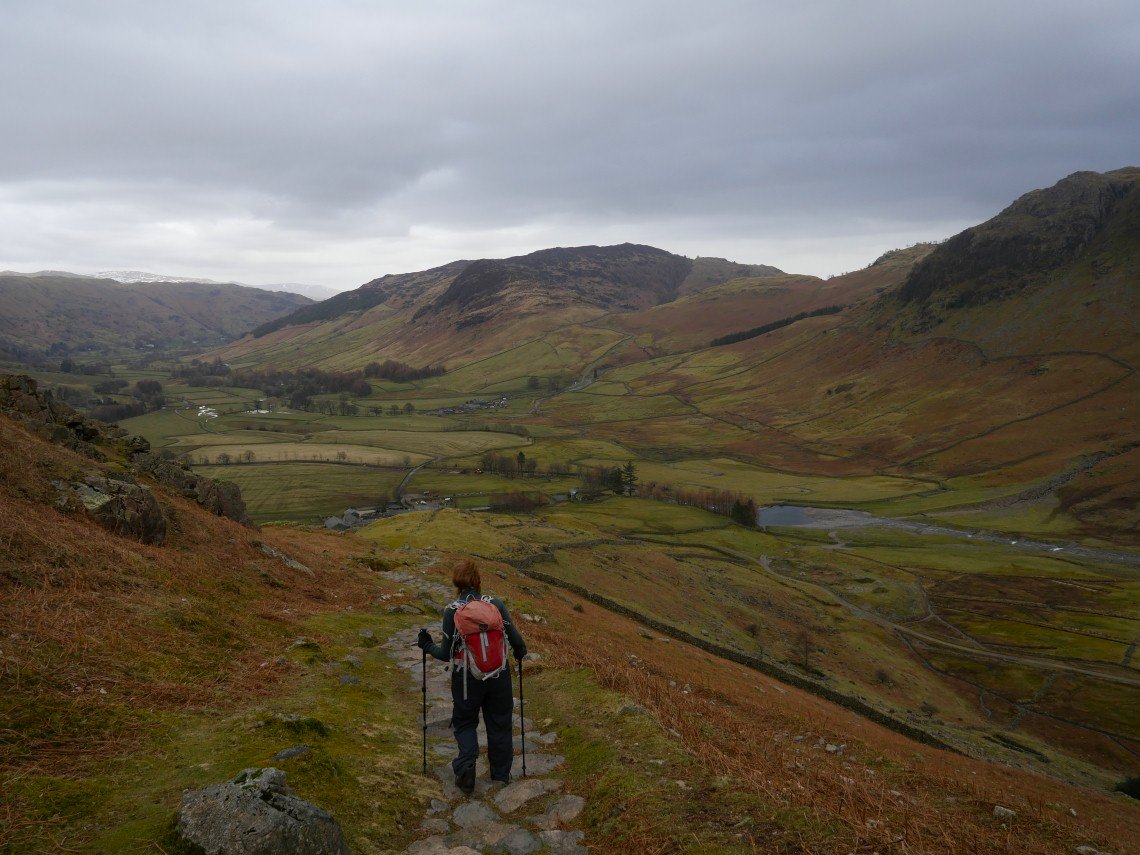 On the lower reaches of the Band. Not far to go now.