WWW.KARLSWALKS.CO.UK
PICTURES AND TRIP REPORTS FROM MY WALKS IN THE ENGLISH LAKE DISTRICT
---
Mardale, Swindale and Mosedale
9th September 2018
Route. Mardale Head - Gatesgarth pass - Branstree - Selside - Selside End - Swindale Head - Forces Falls - Mosedale Cottage - Gatesgarth pass - Mardale Head ( about 10 miles 3000ft ascent )
With 40-50mph winds forecast we wanted a walk which wouldn't involve any narrow ridges which was a shame as we had planned to climb to High Street from Mardale. The map was studied and I found a walk which would take in a few things I have wanted to do for a while, namely visit Swindale, see the waterfalls in Swindale beck and return to Mosedale Cottage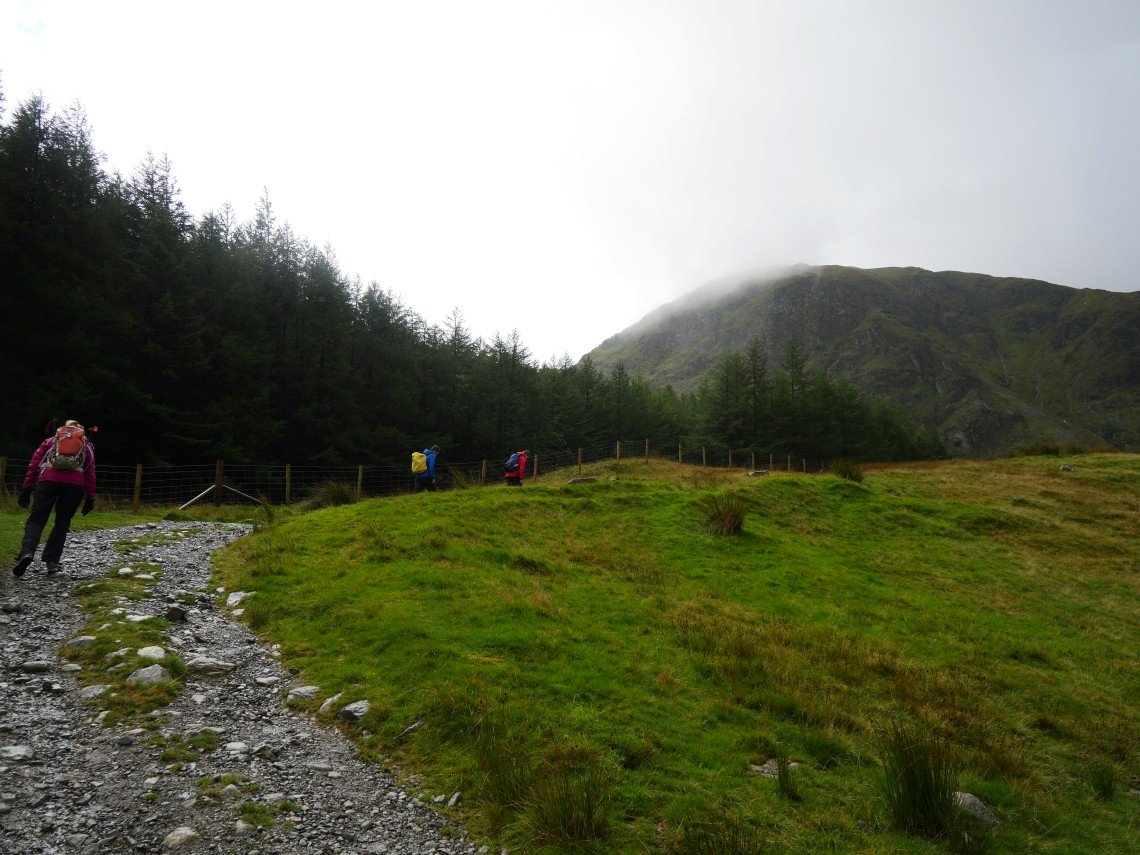 David and James joined us today. We soon felt the force of the wind which was blowing in our faces as we struggled up Gatesgarth pass. ( well Sue and I struggled, the wind didn't seem to slow down the youngsters ).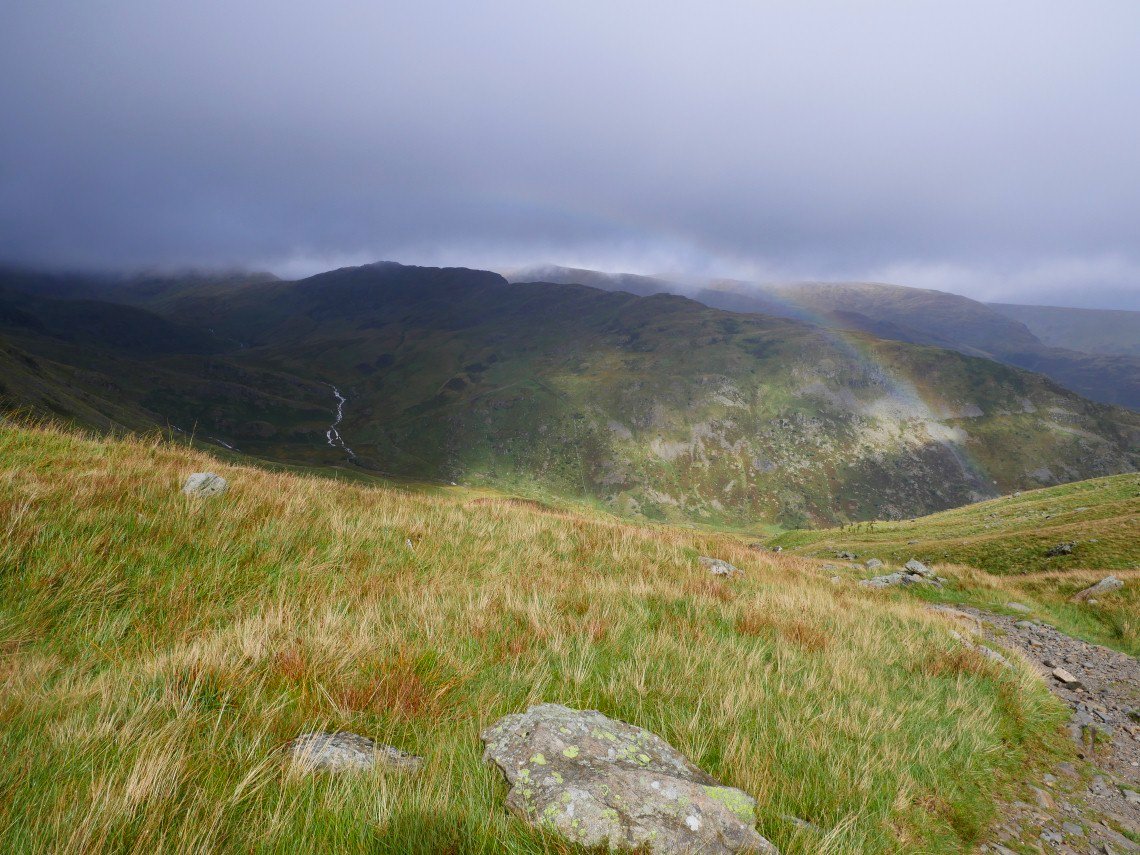 There was sunshine and showers as we climbed.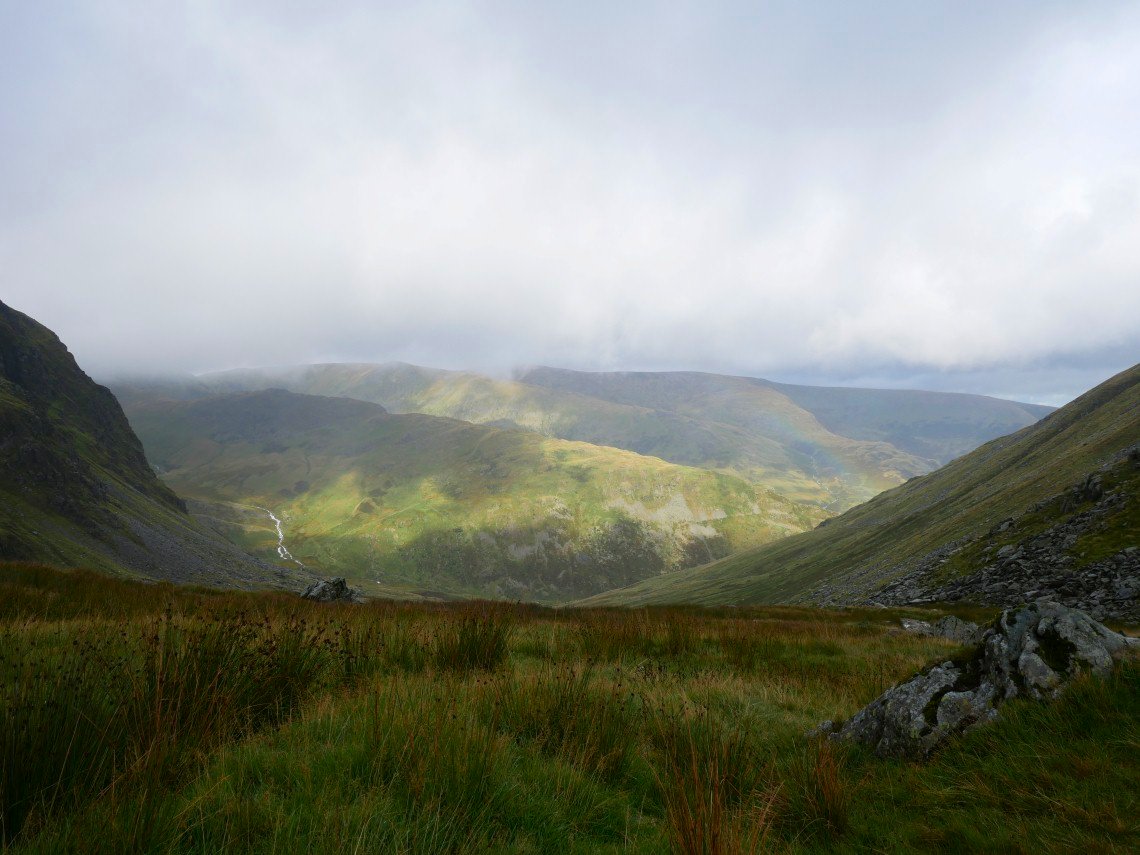 Looking back to the Rough Crag ridge.The cloud is covering High Street.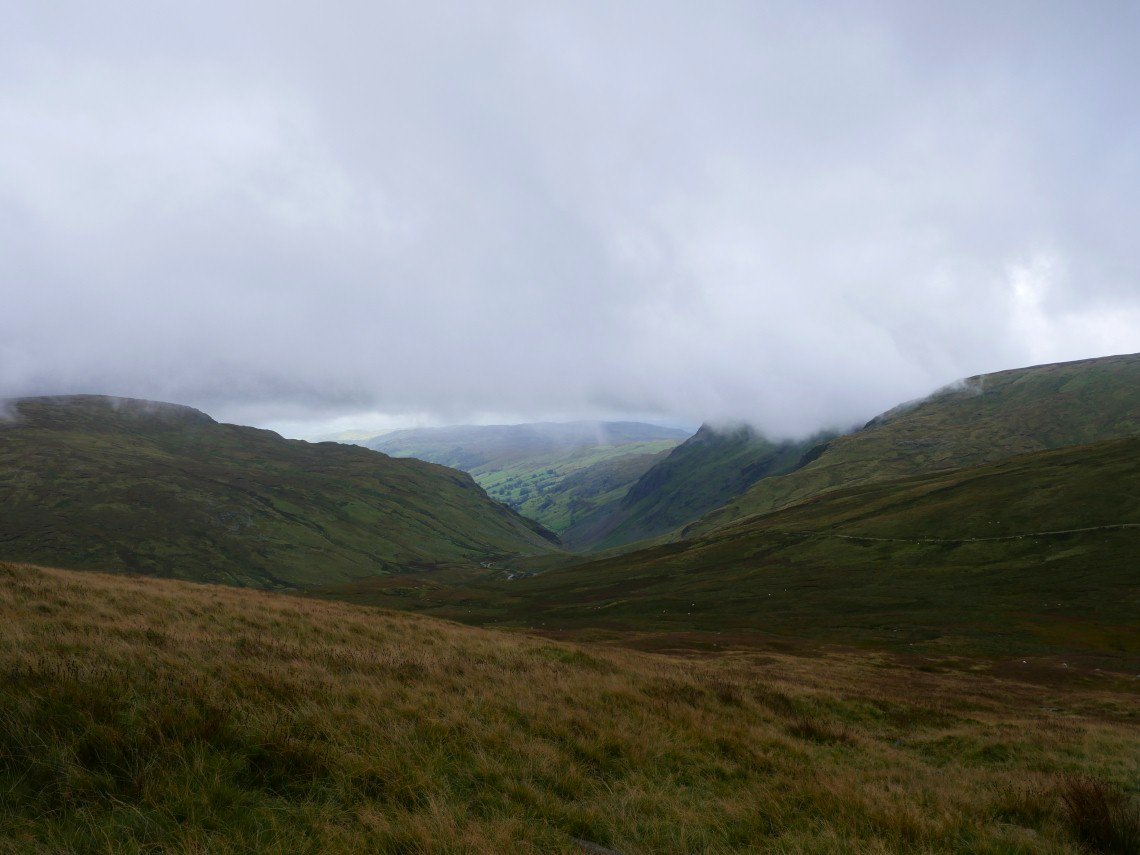 The view down into Longsleddale.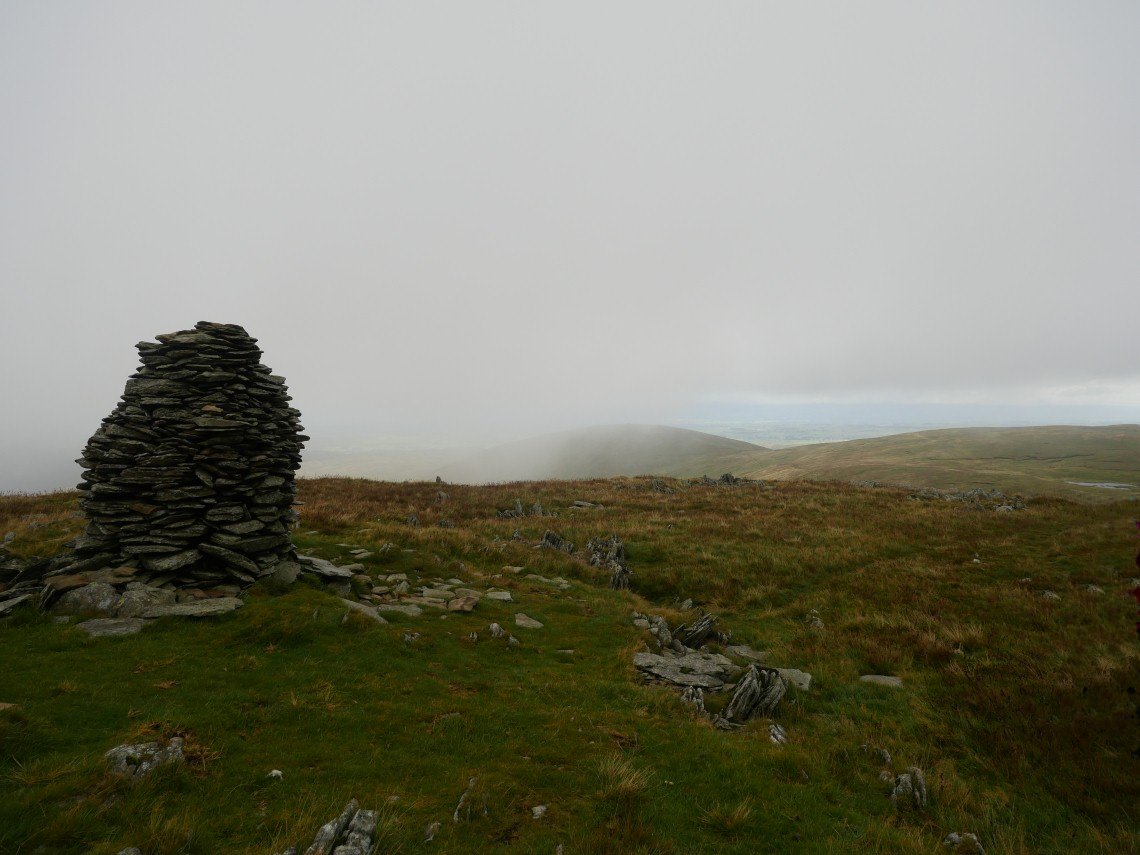 Passing over Branstree we were glad to see that the trig marking ring hadn't been stolen. Selside is covered for now but the strong wind was blowing the cloud along.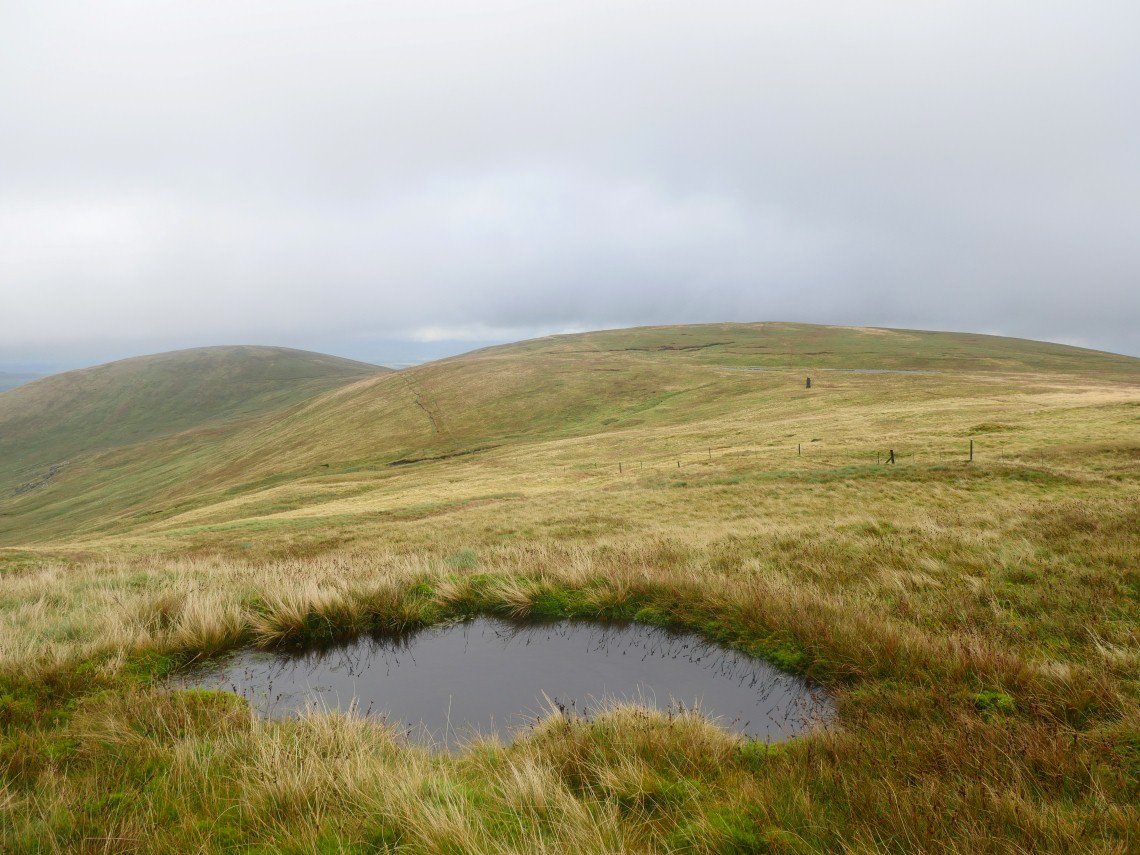 And Selside and High Howes ( on the right ) are now clear.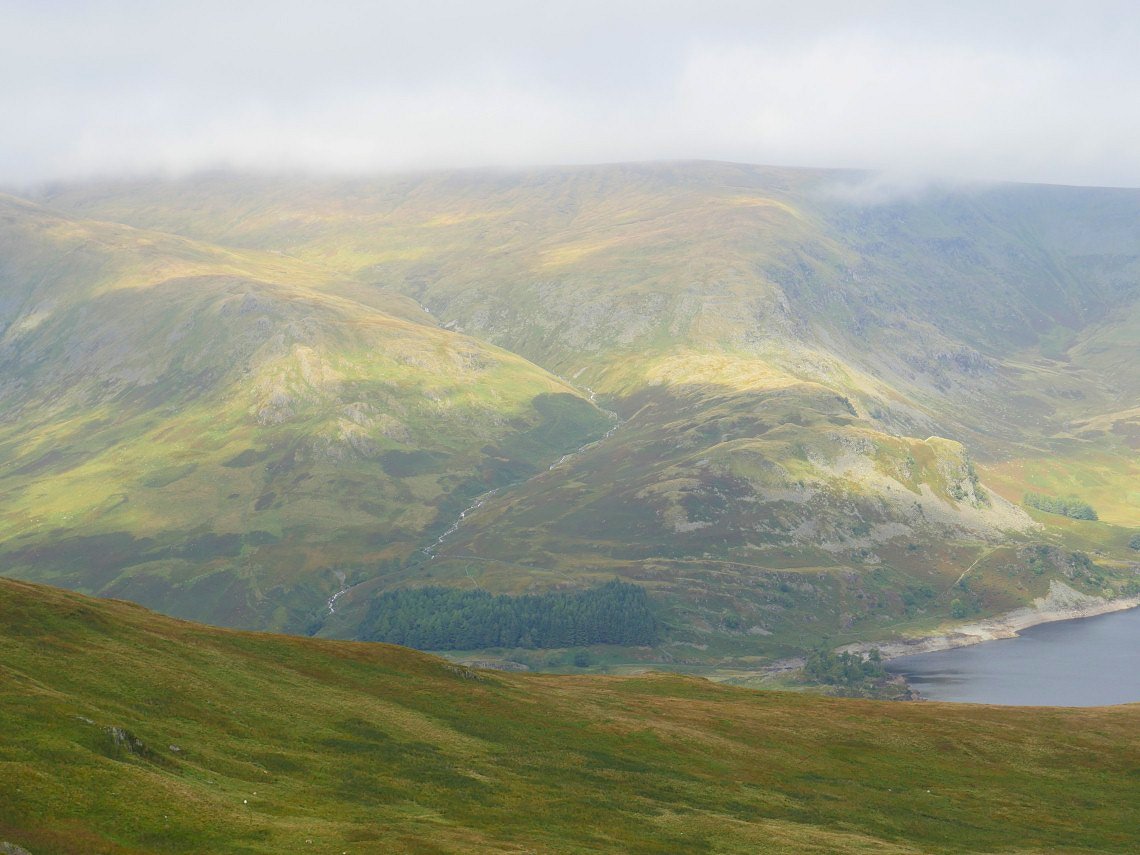 Nice bit of sunshine on Castle Crag and the fells above.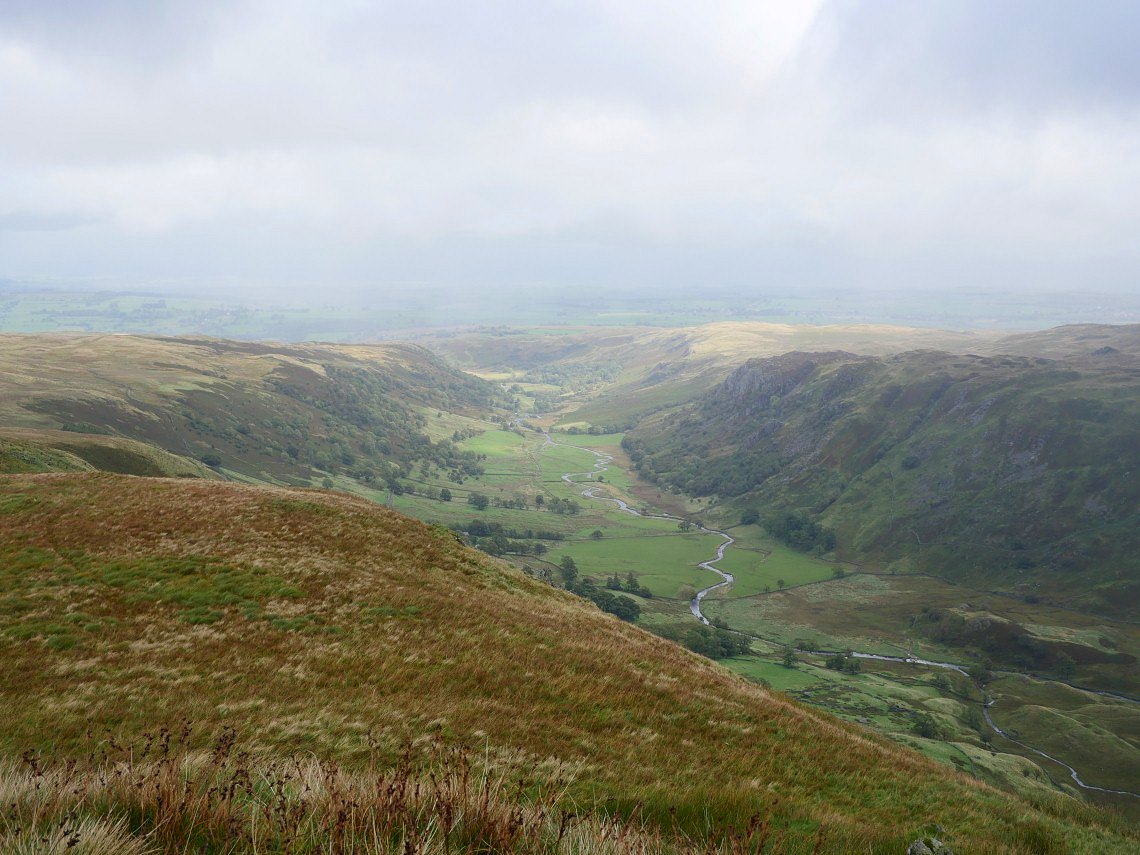 It really was a "four seasons in one day" day with a 15 minute hailstorm on Selside clearing to leave bright skies as we dropped into Swindale.
.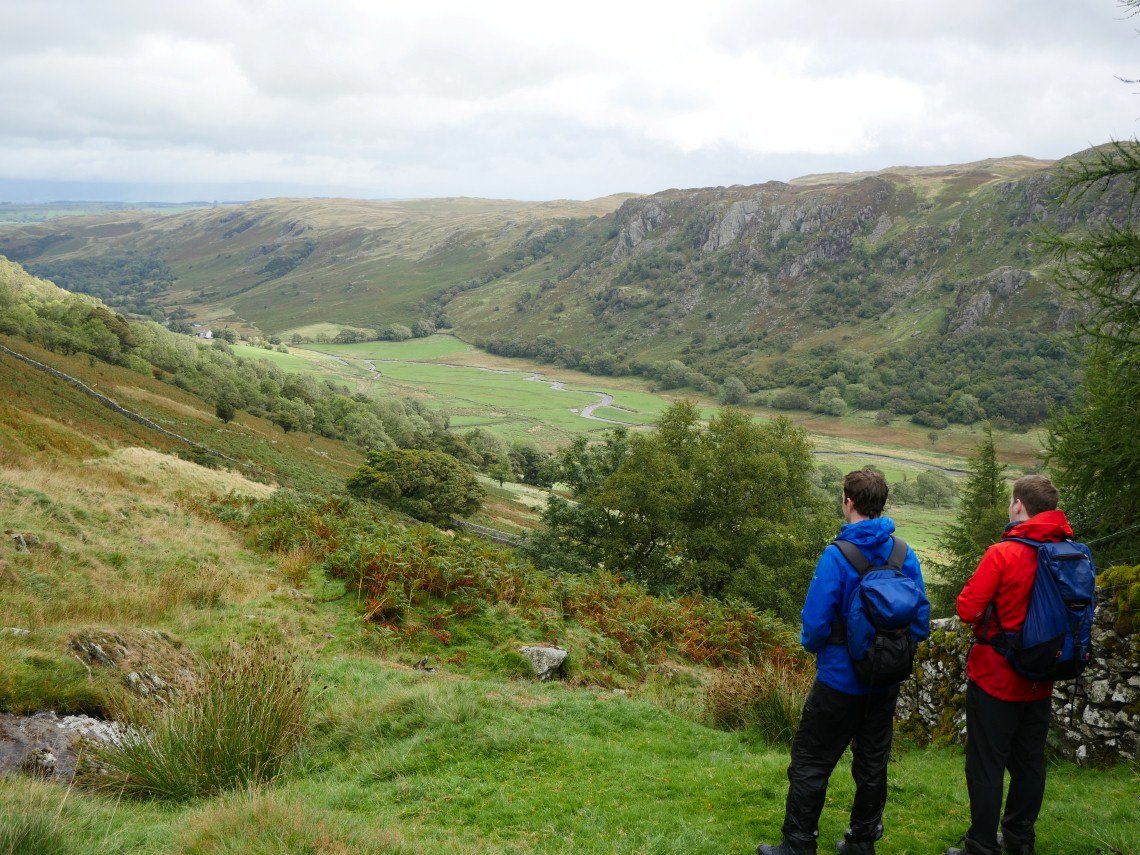 David and James look down into Swindale.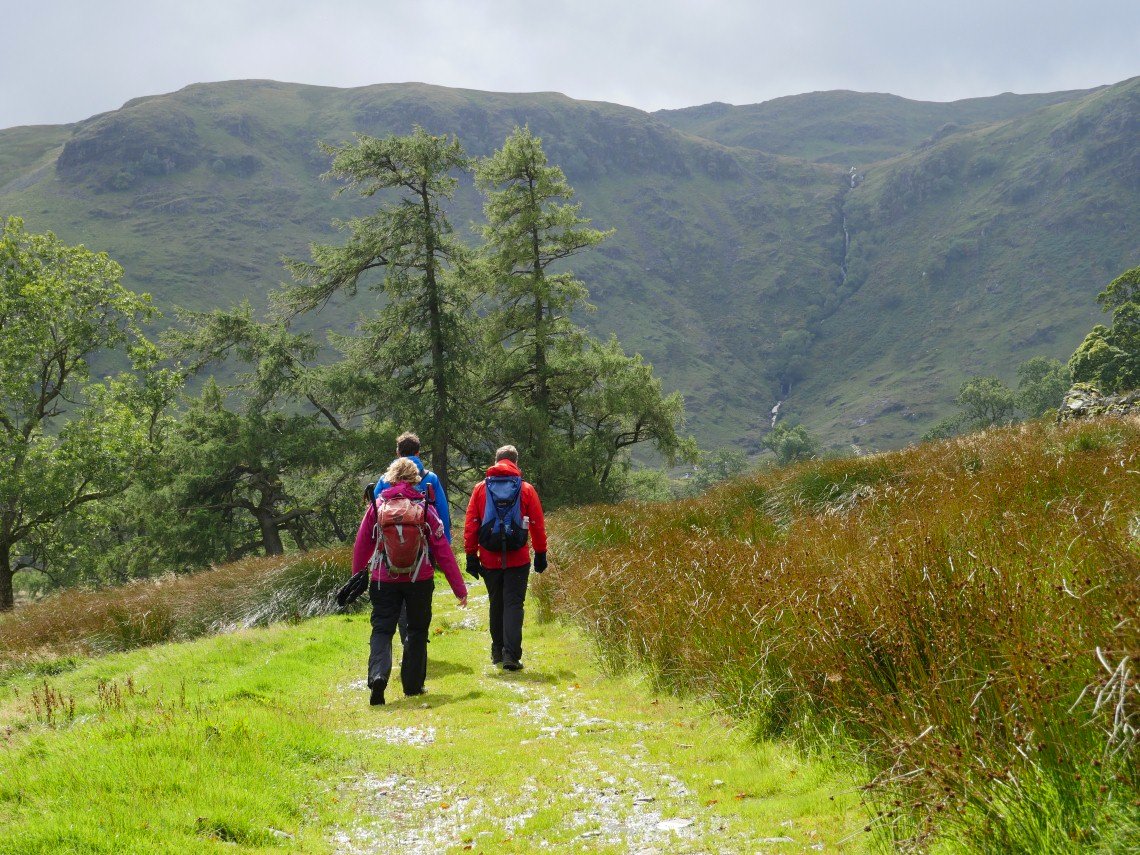 On the path through Swindale now with Hobgrumble Gill tumbling down the hillside ahead.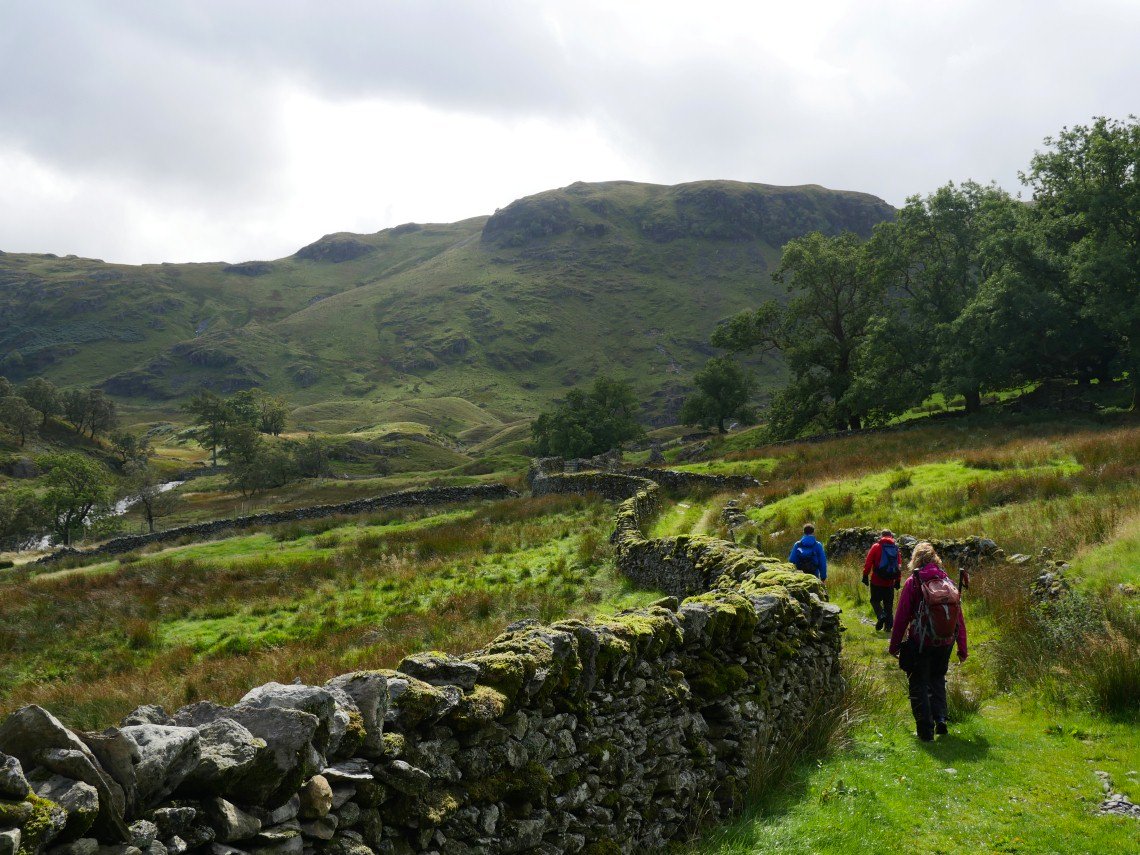 It's a lovely walk following the walled lane.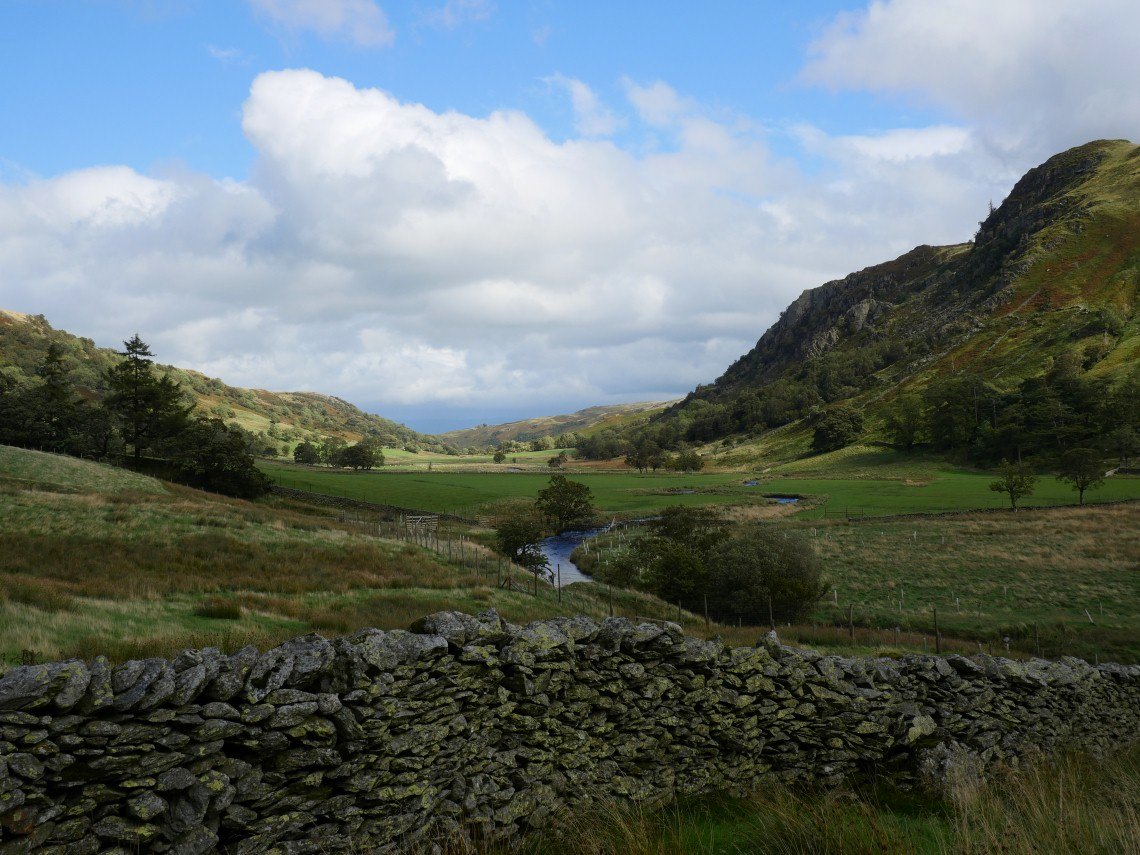 Looking back along Swindale. Gouther Crag on the right,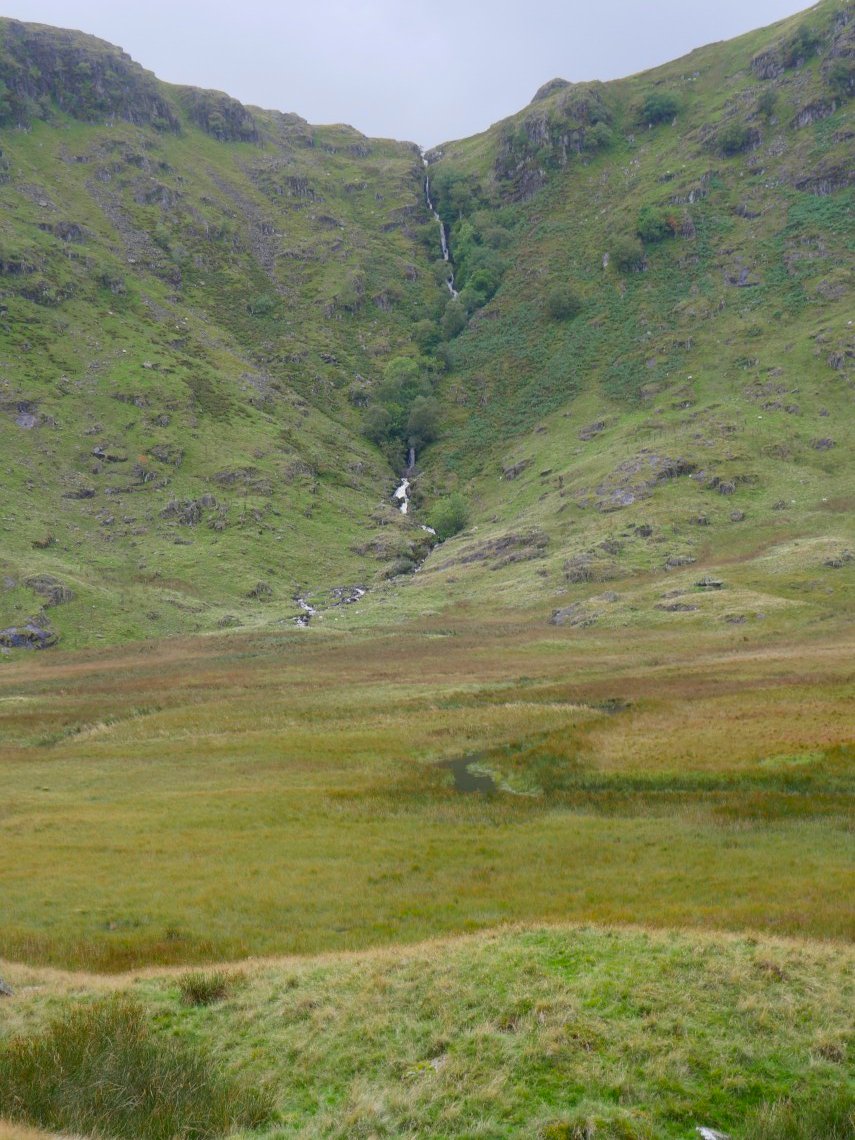 Hobgrumble Gill and Dodd Bottom.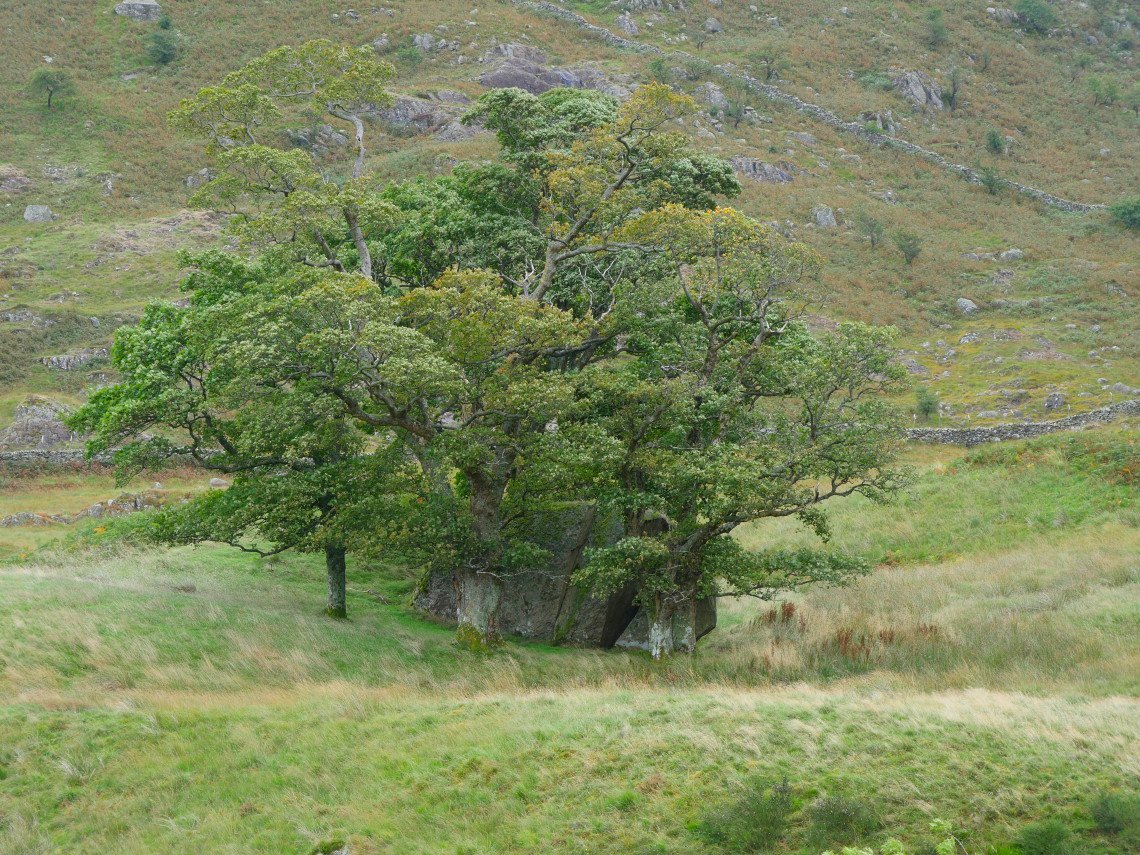 Simon Stone.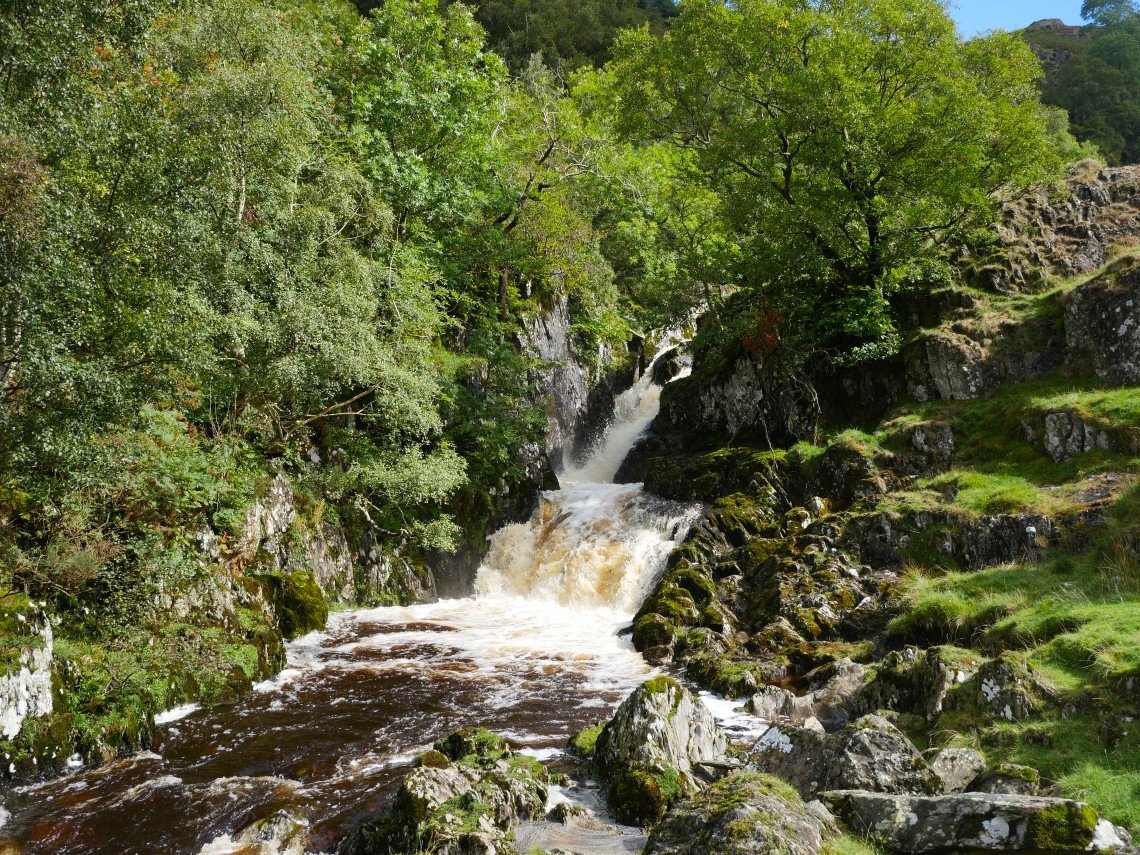 The recent rain had given the falls some real power and the amount of water coming over them was quite impressive.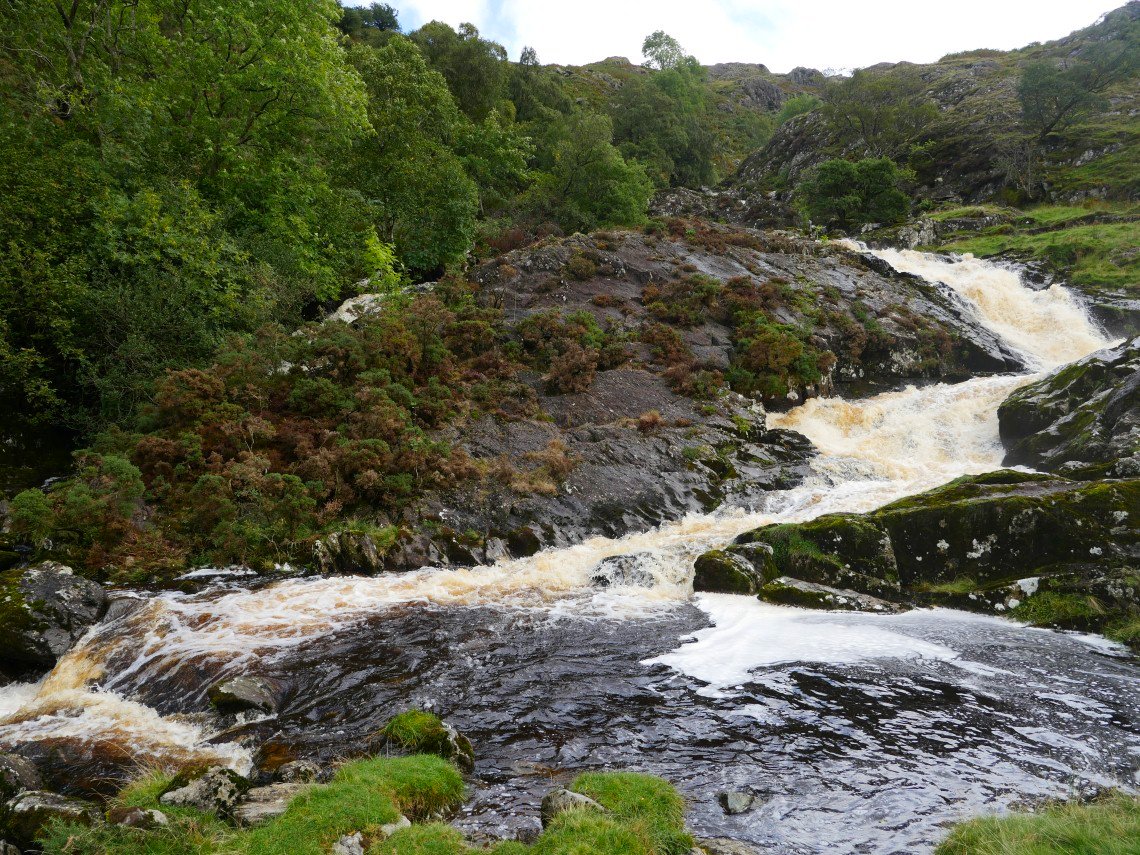 There is a narrow trod climbing up by the falls with a few little side paths leading to some pretty precarious viewpoints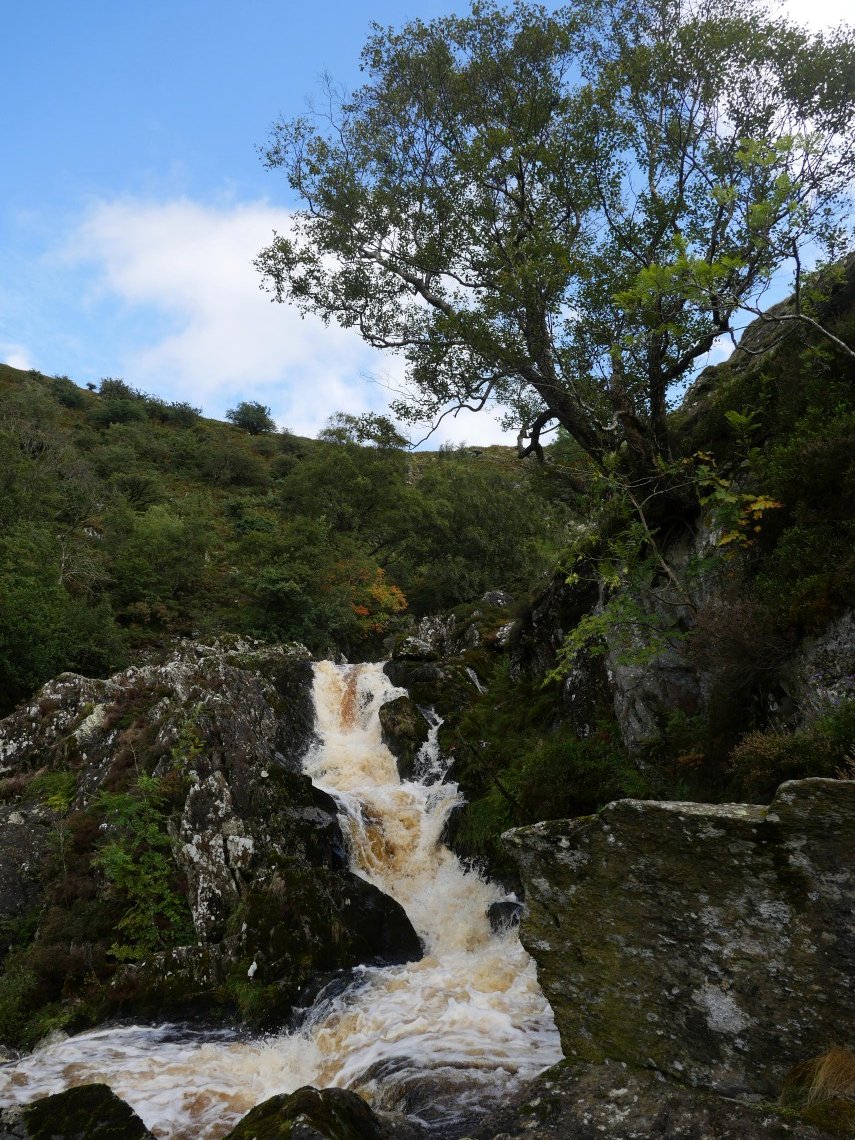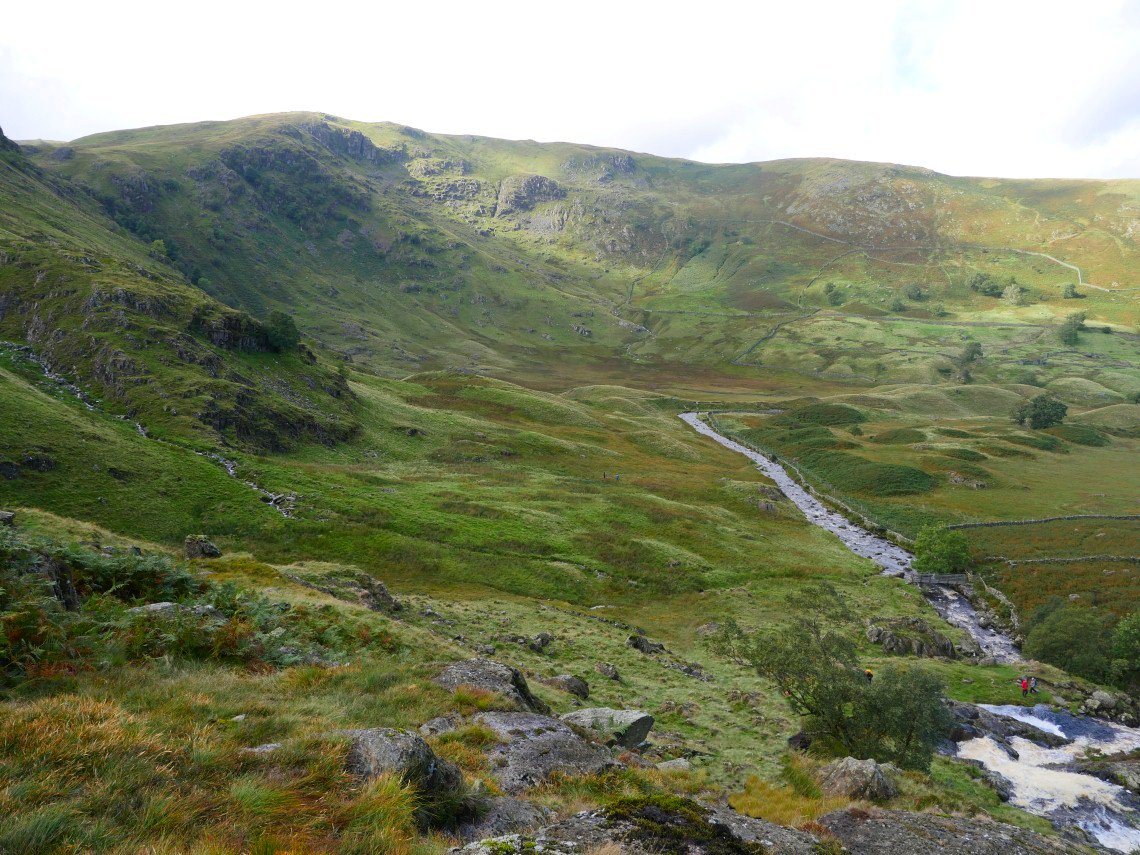 The view along Swindale Beck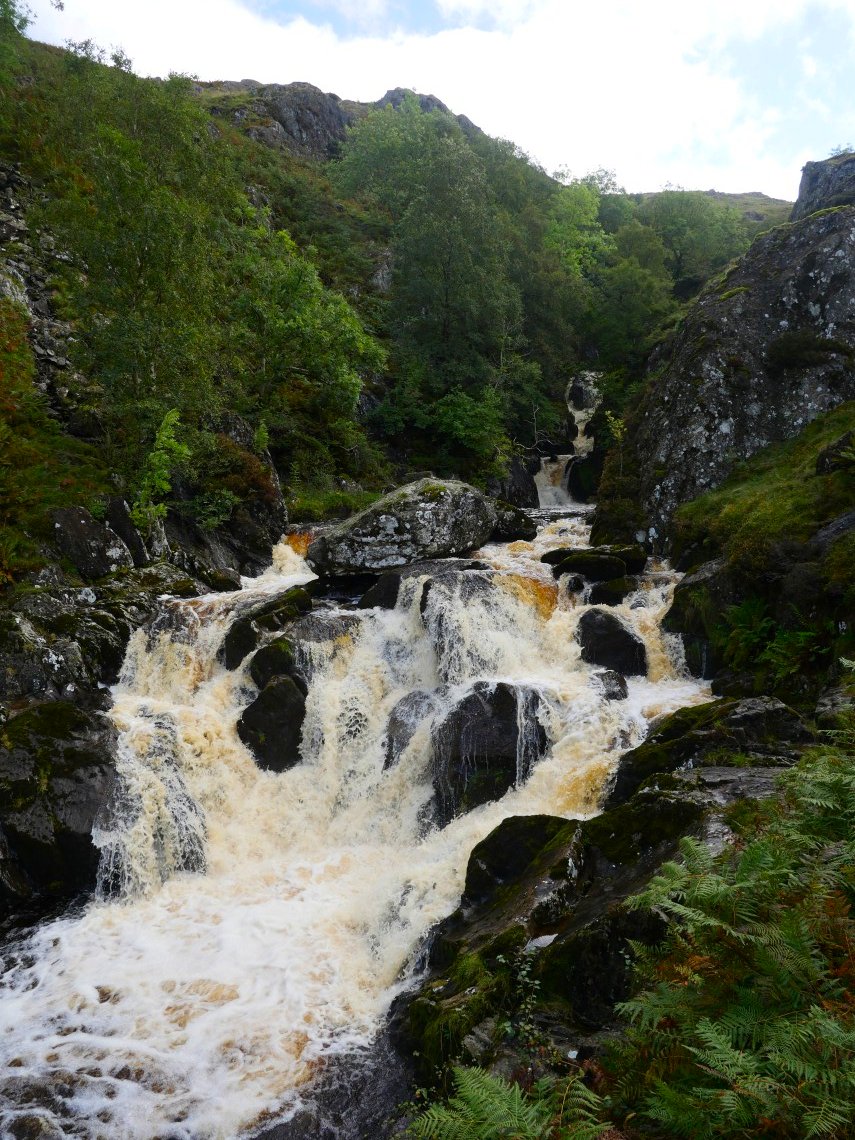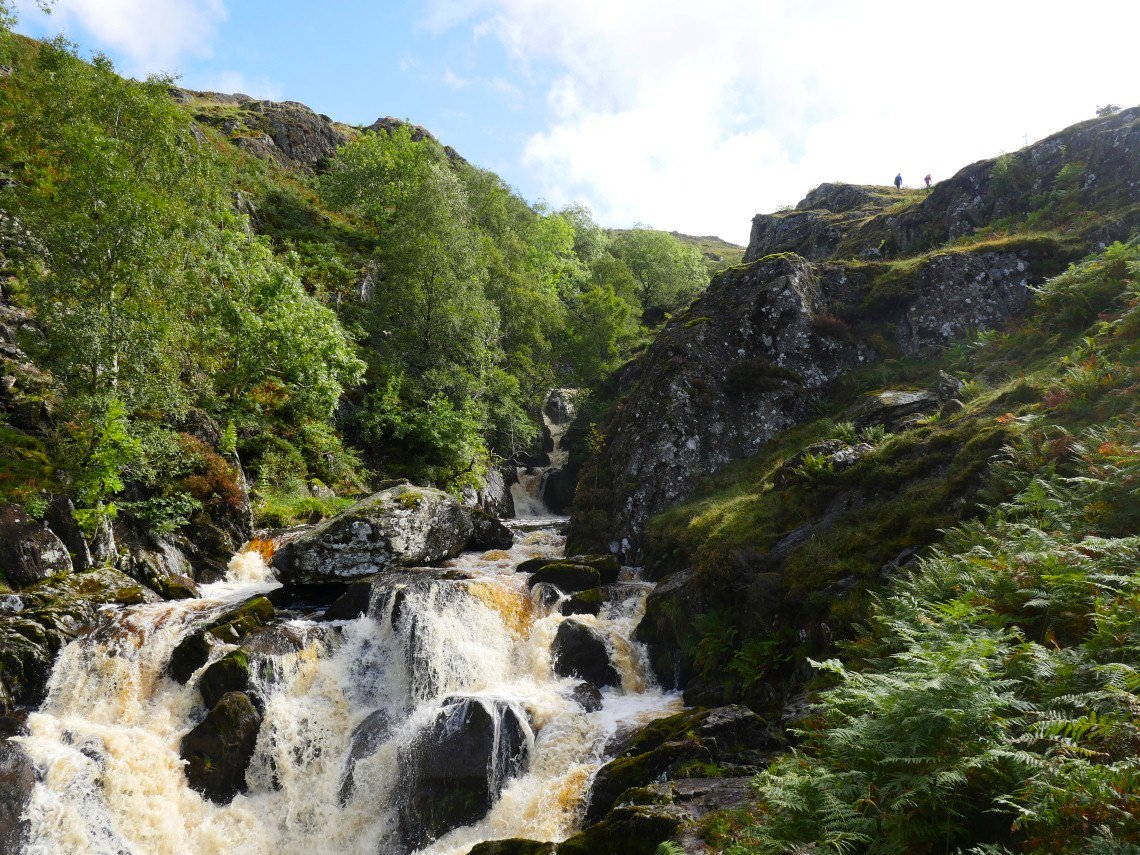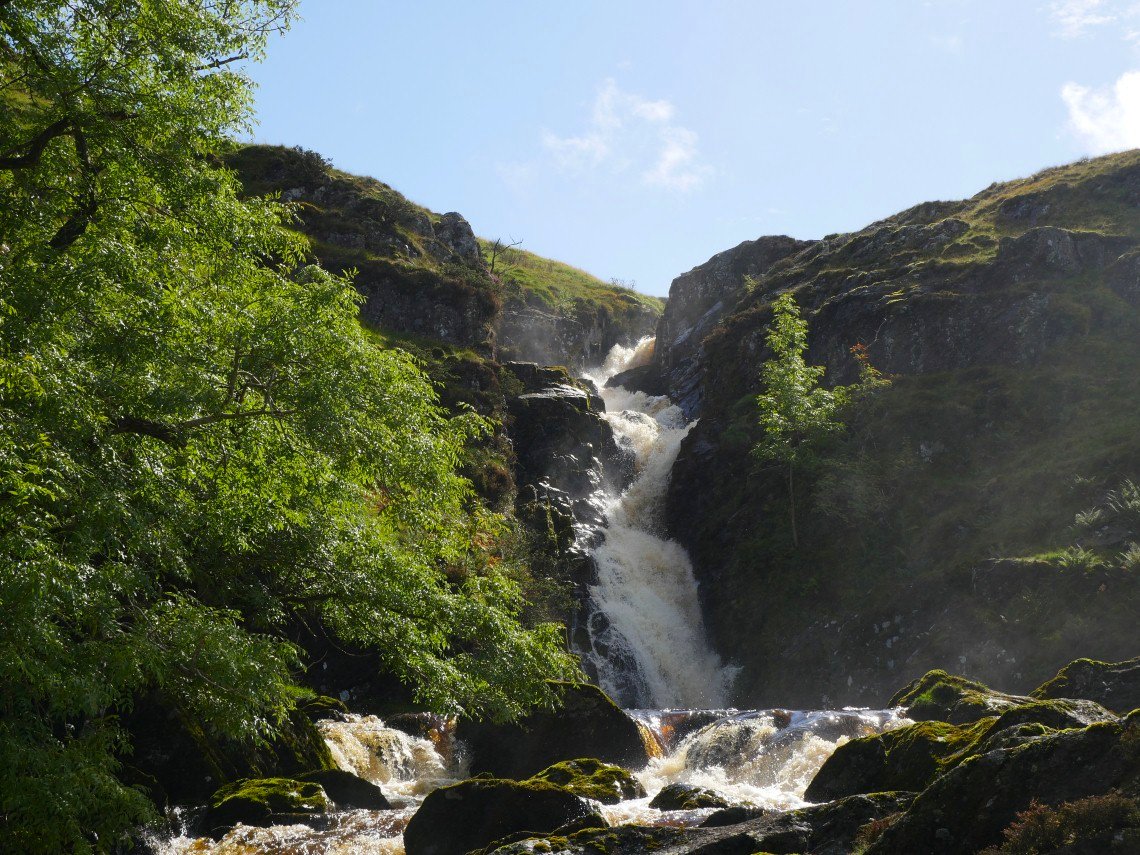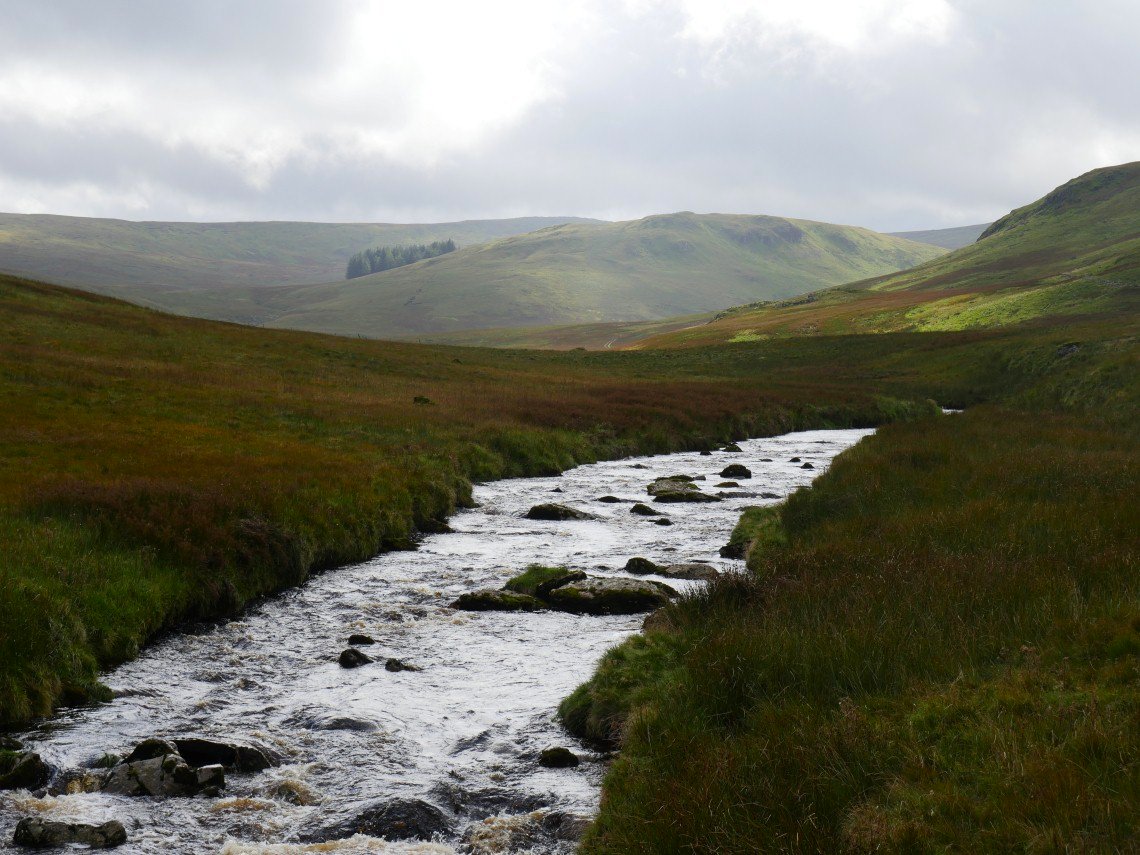 All to soon you are at the top and Swindale Beck has become Mosedale Beck.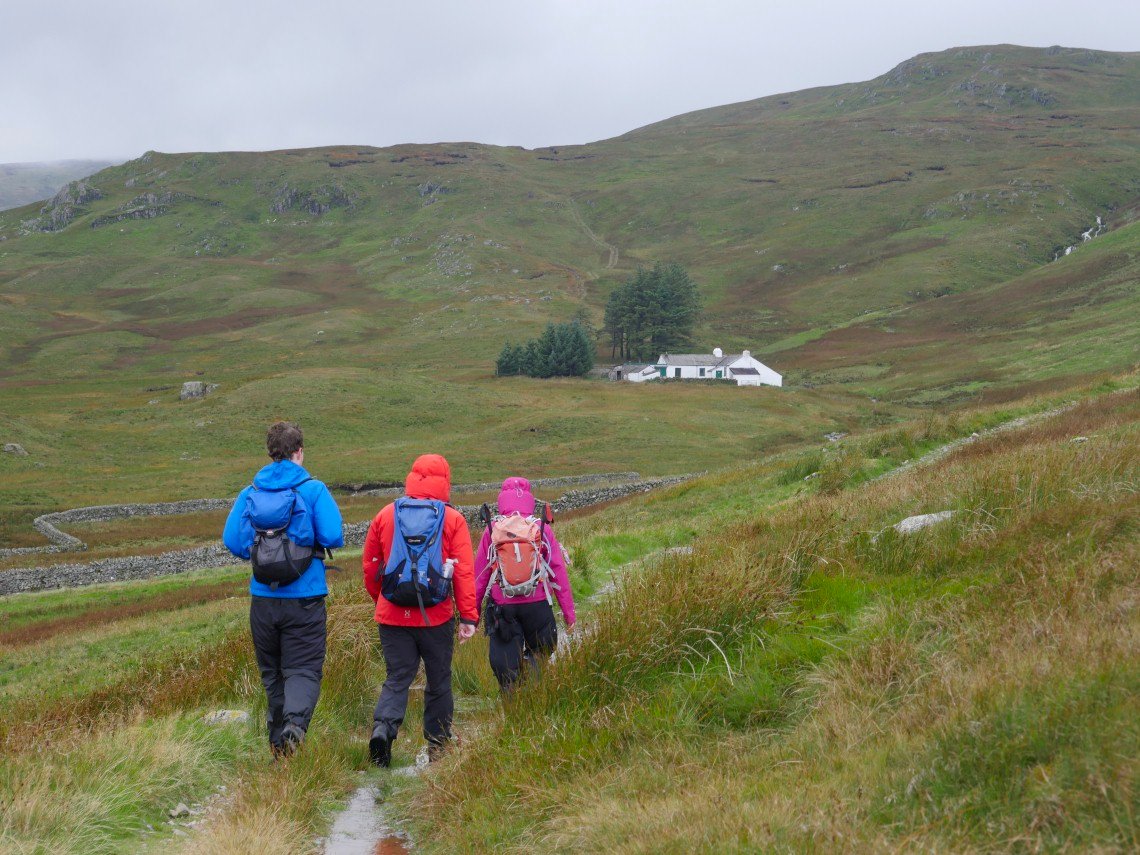 After leaving the falls it's around a mile and a half of squelchy ground to Mosedale Cottage bothy,.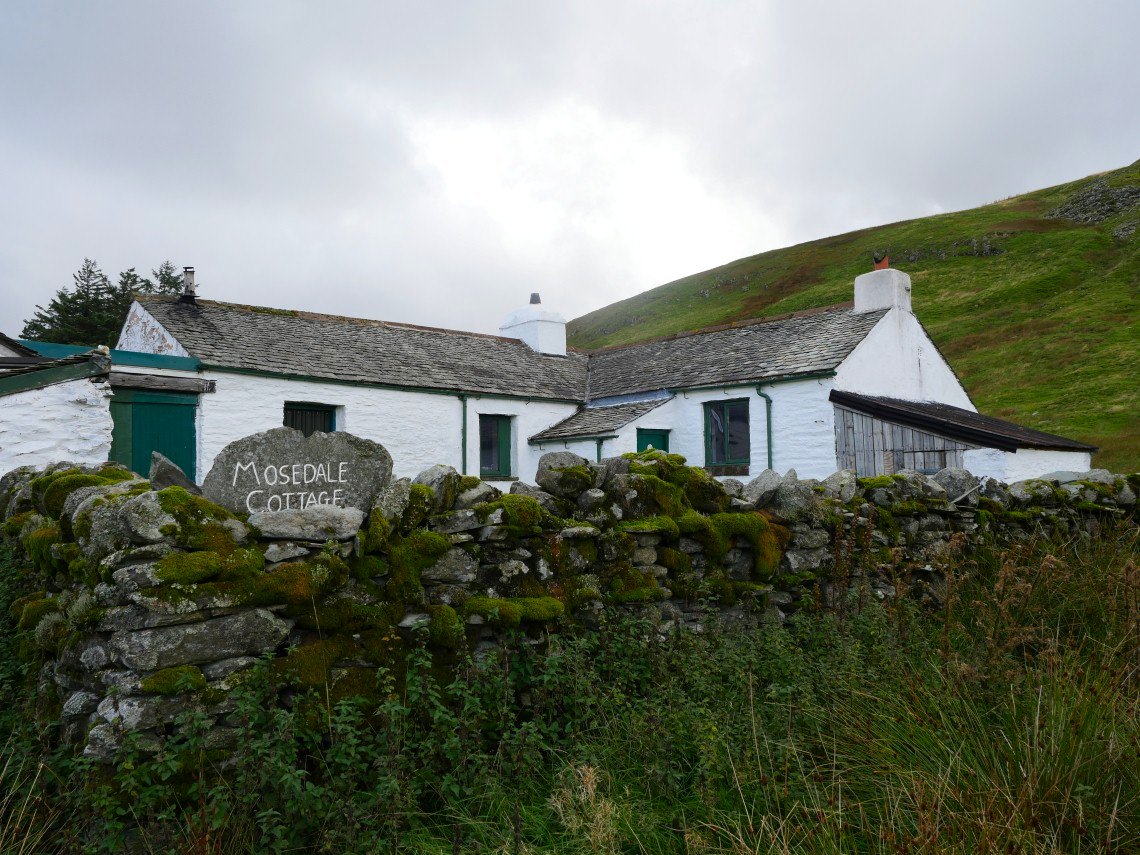 We had a comfortable break reclining on the sofas wondering how they got here.
A look back to the cottage and Mosedale.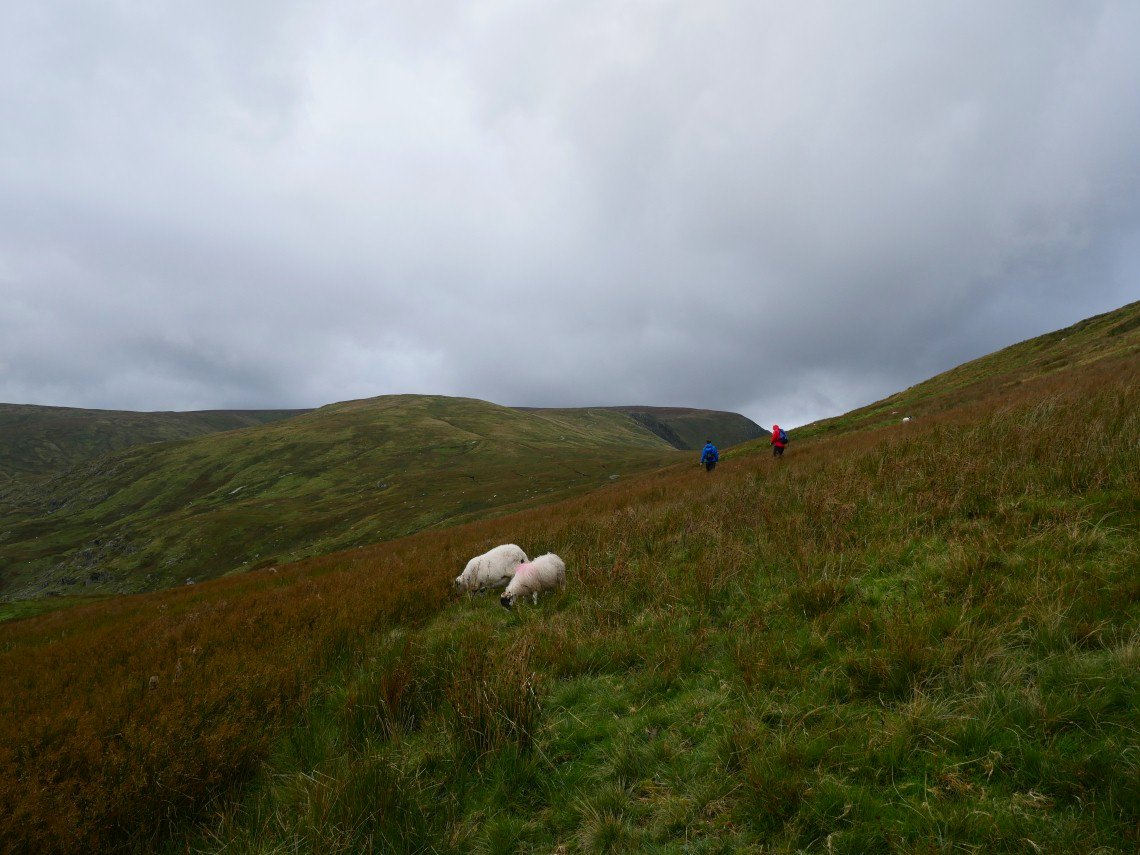 We left the path as it descends quite a way into Brownhowe Bottom. Adam Seat and Harter fell are the hills ahead.
David and James with the lower reaches of Gatesgarth pass behind them.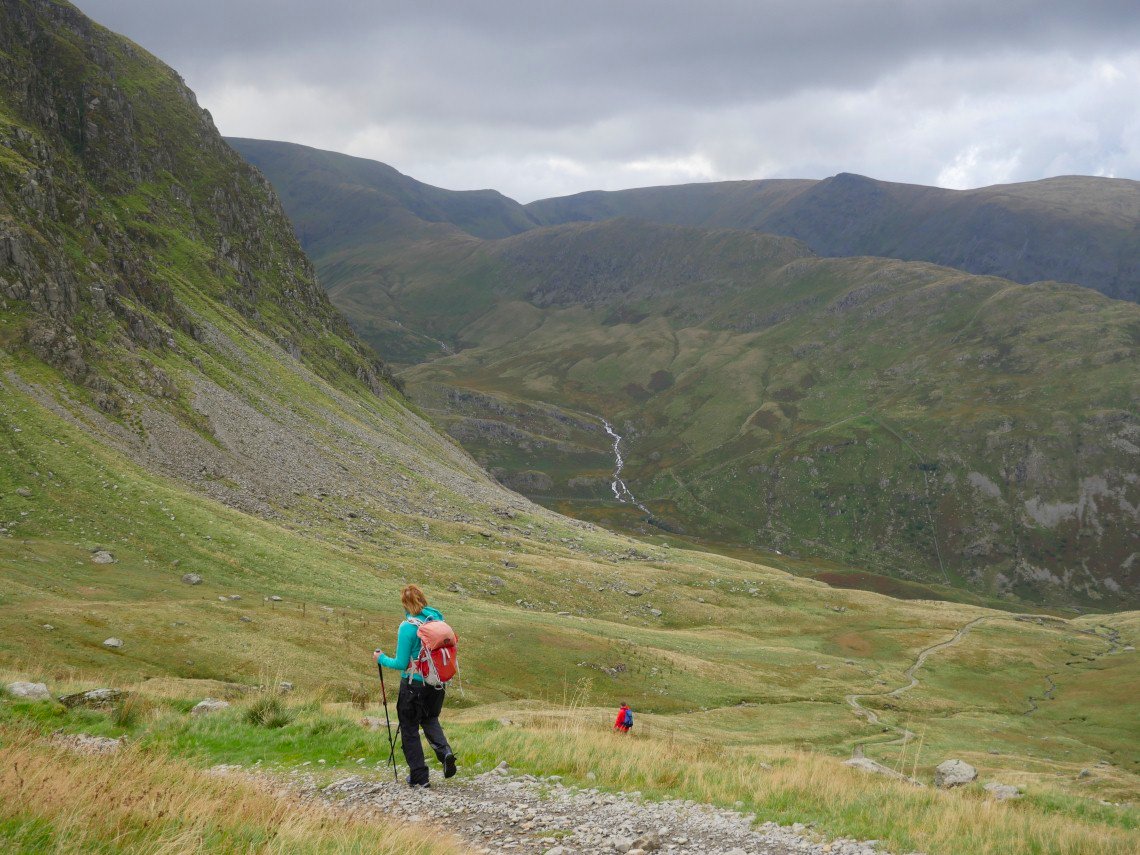 A brighter scene than when we climbed this way this morning.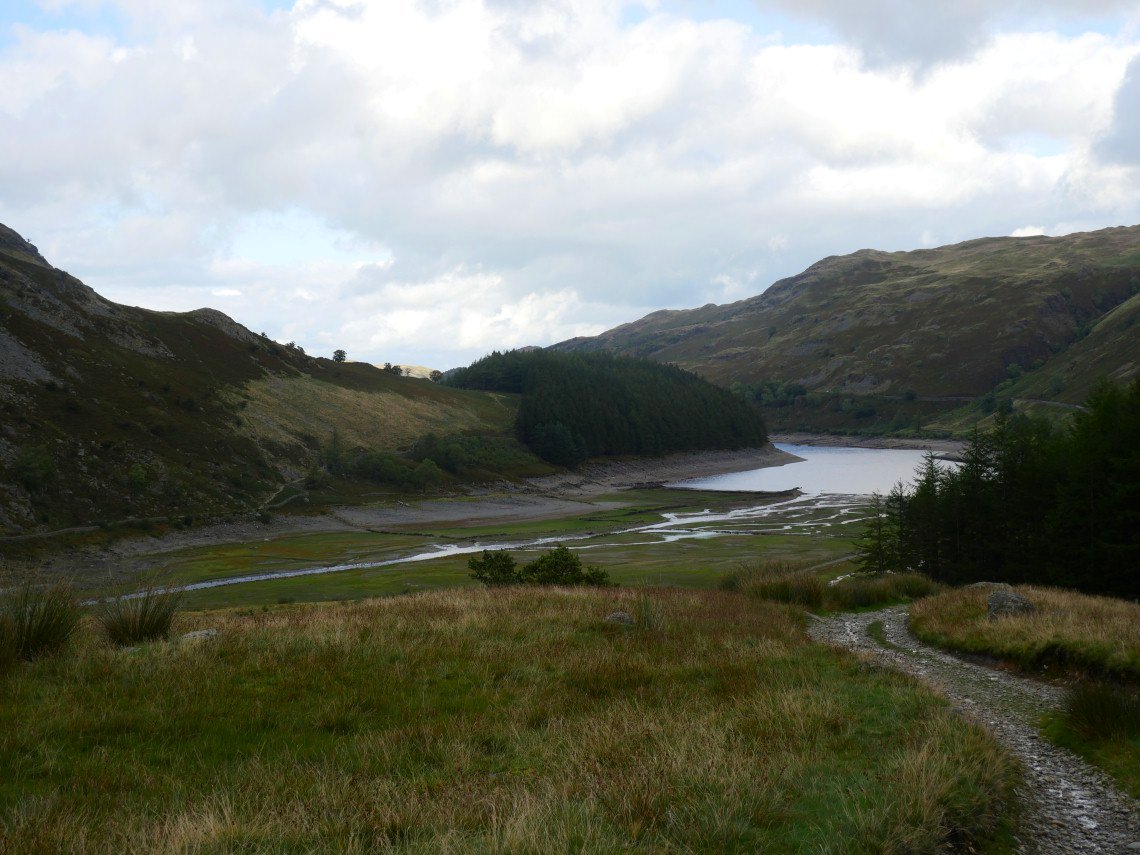 Despite the recent rain Haweswater is still very low and quite a few people were mooching around the old walls and lanes of the drowned village.