WWW.KARLSWALKS.CO.UK
PICTURES AND TRIP REPORTS FROM MY WALKS IN THE ENGLISH LAKE DISTRICT
---
Wetherlam by Steel Edge
1st July 2018
Route. Tilberthwaite - Horse Crag - Crook Beck - Steel Edge - Lad Stones - Wetherlam - Red Dell Head Moss - Black Sails - Coppermines Valley - Hole Rake - Tilberthwaite ( about 6.5 miles 2800ft ascent )
Yet another stunning warm and sunny day for a round that with the heat felt a lot further than it was.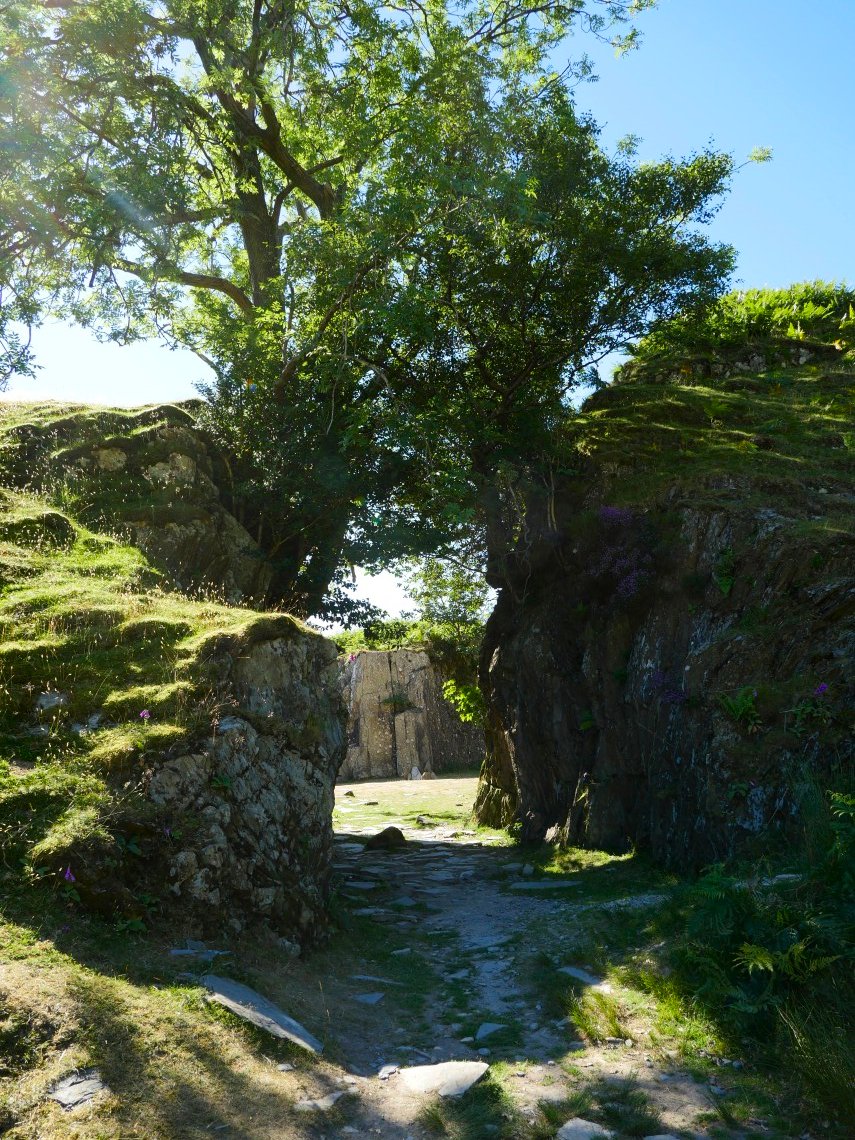 Passing one of the collapsed quarries on the climb away from Tilberthwaite.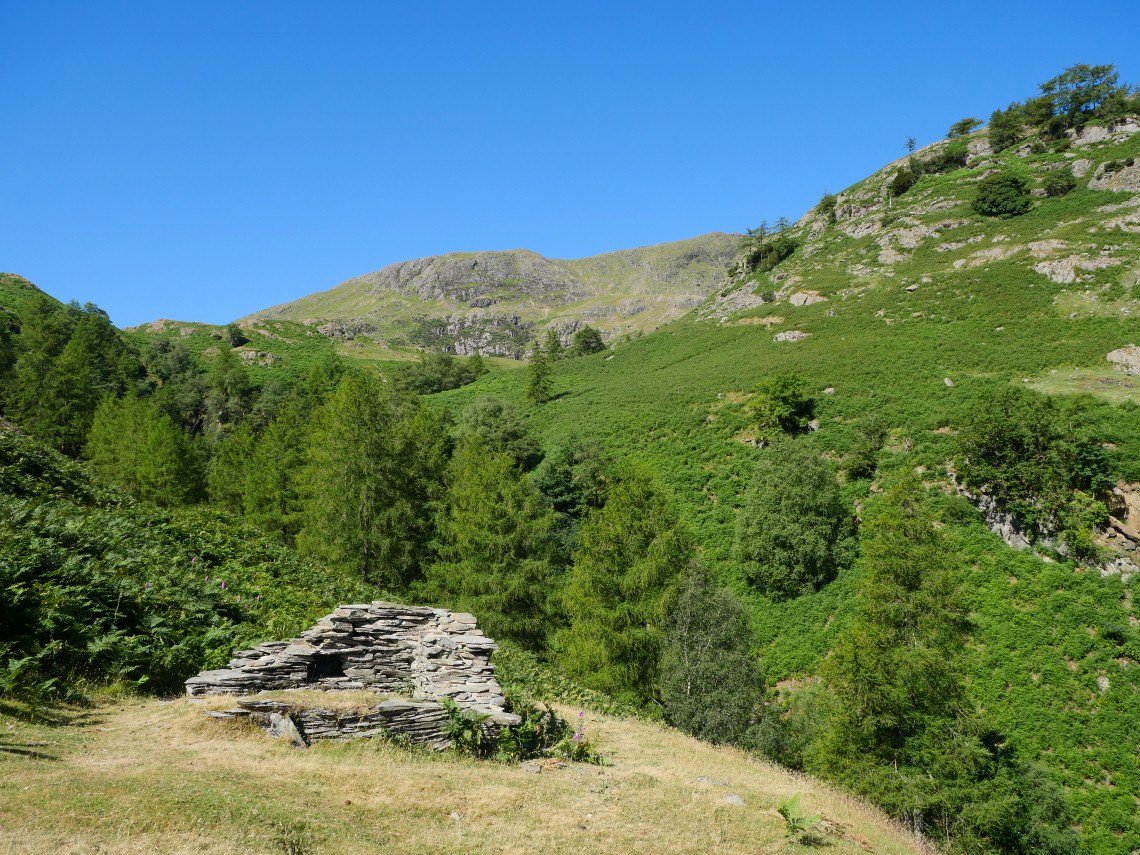 The high point in the centre of the photo is the top of Steel Edge.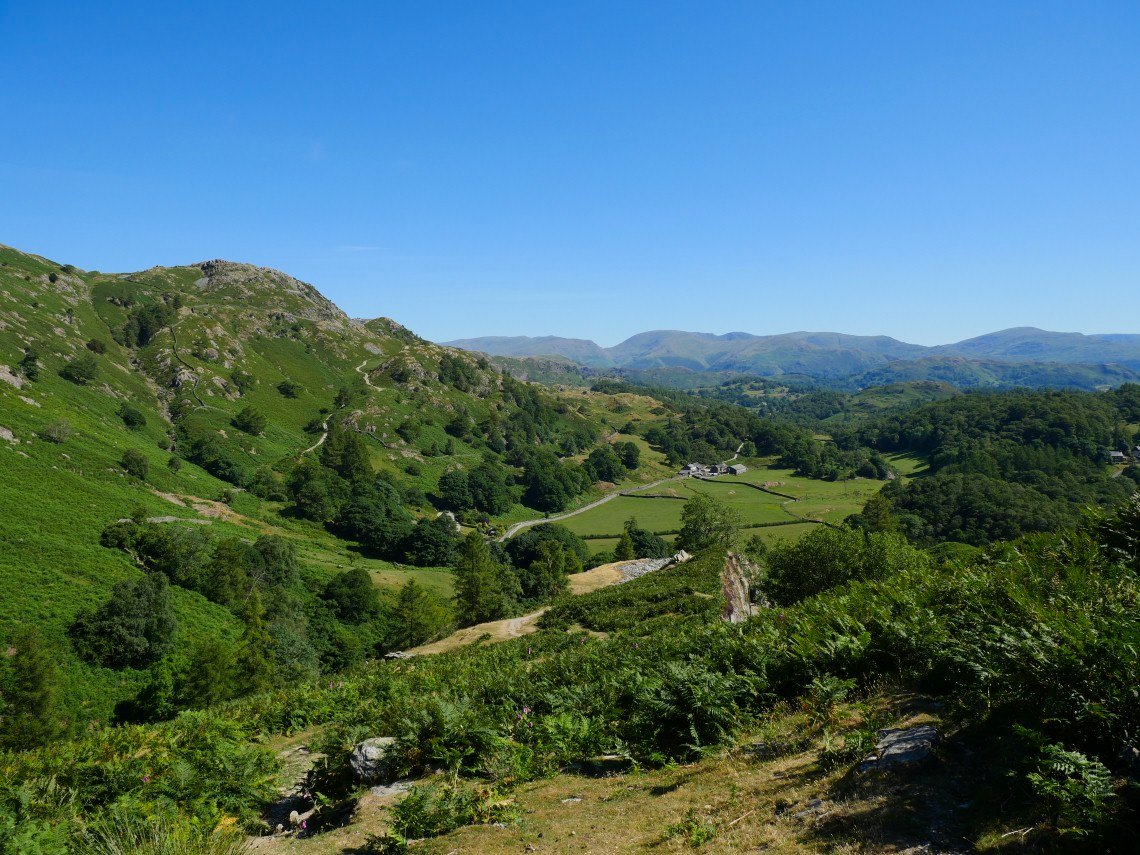 View back over Tilberthwaite to the Helvellyn range with Fairfield centre and Red Screes to the right.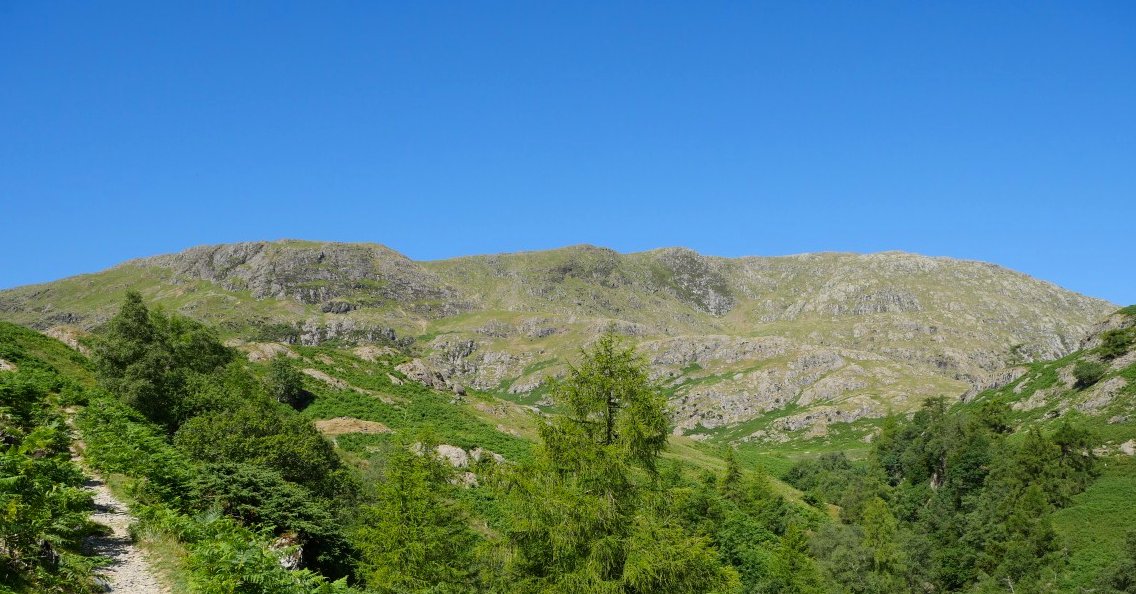 As we climb, the full extent of Steel Edge can be seen, as can the continuing climb to Wetherlam.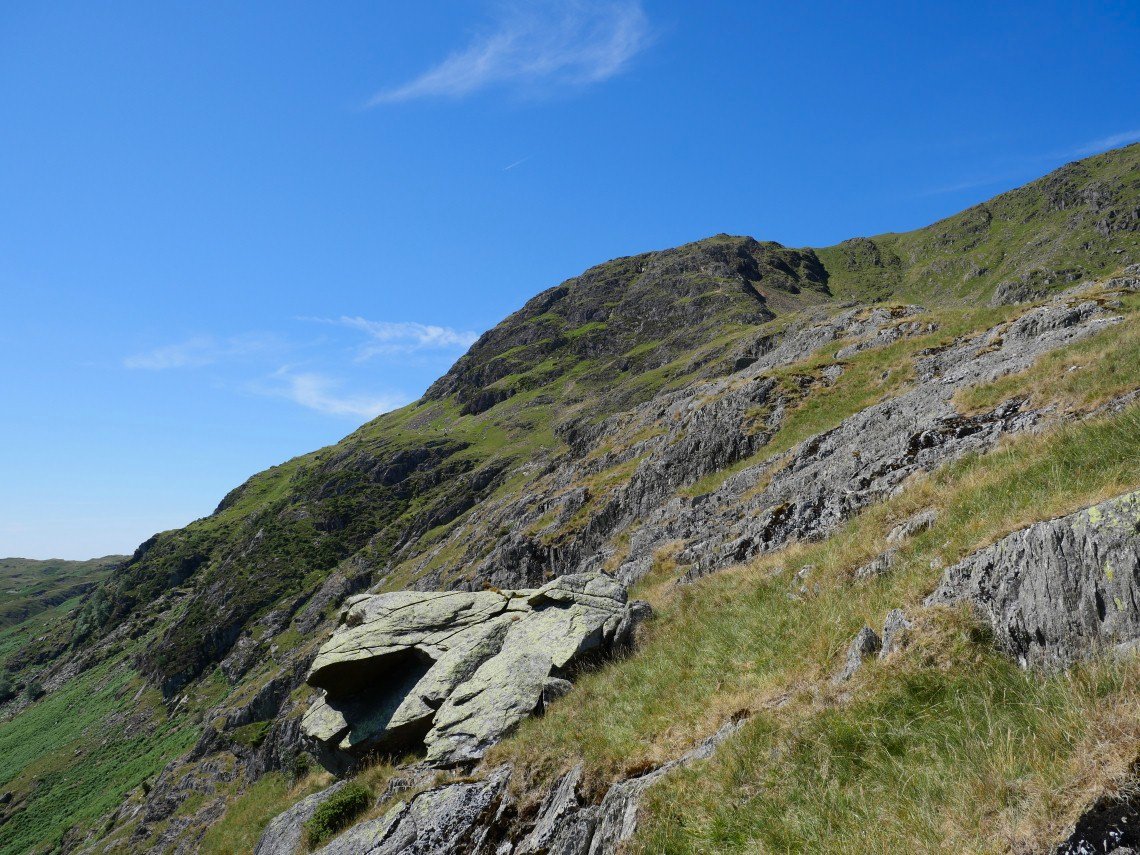 Although the path up the edge is quite clear, in good weather it's great to wander off to either side of the ridge looking for different views and less straight forward ascents.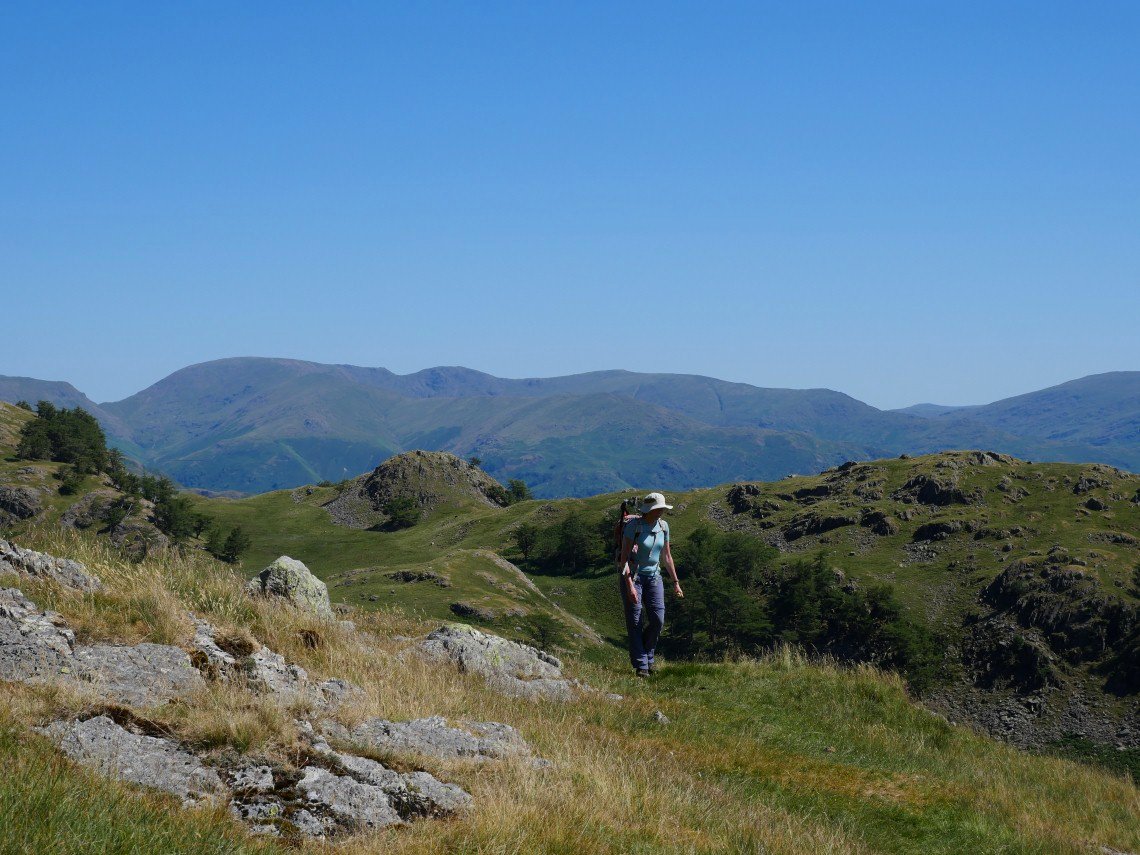 Sue definitely keeping to the path and giving the odd nervous glance to the rocky section wondering if her vertigo would hinder her progress.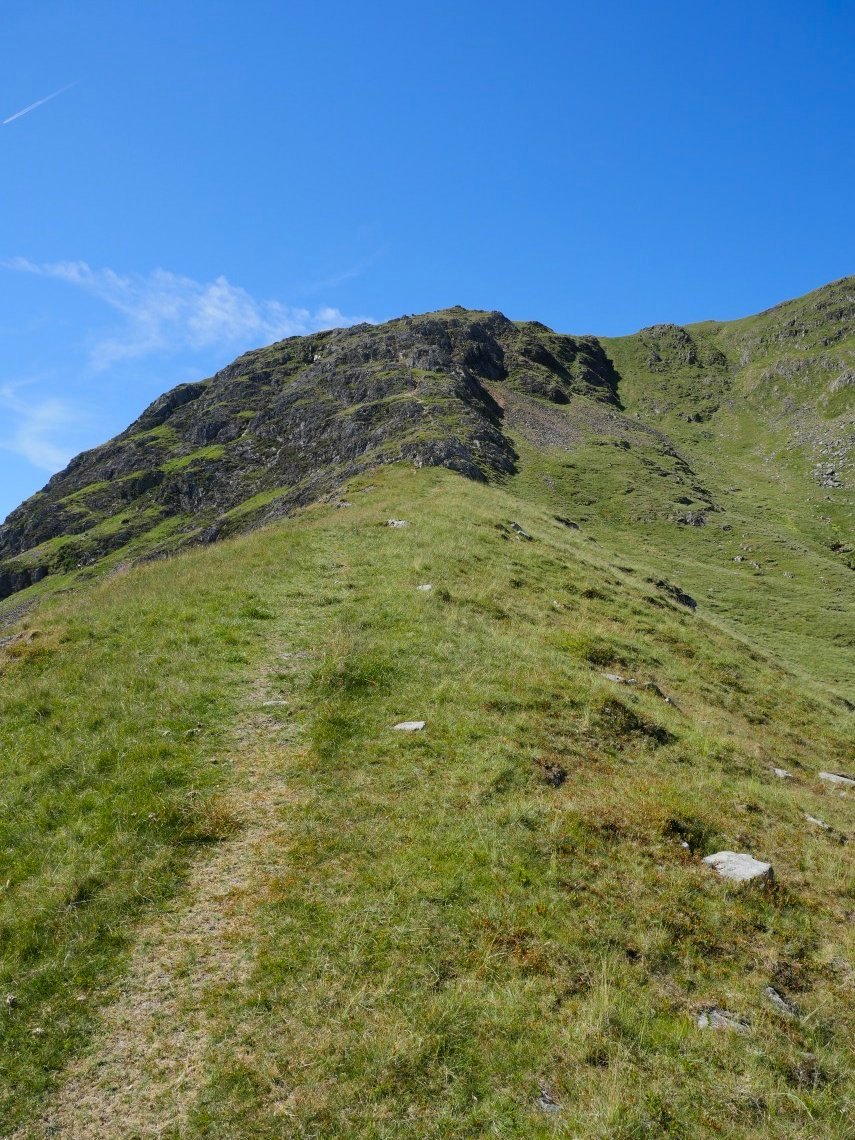 And there is the start of the rocky section.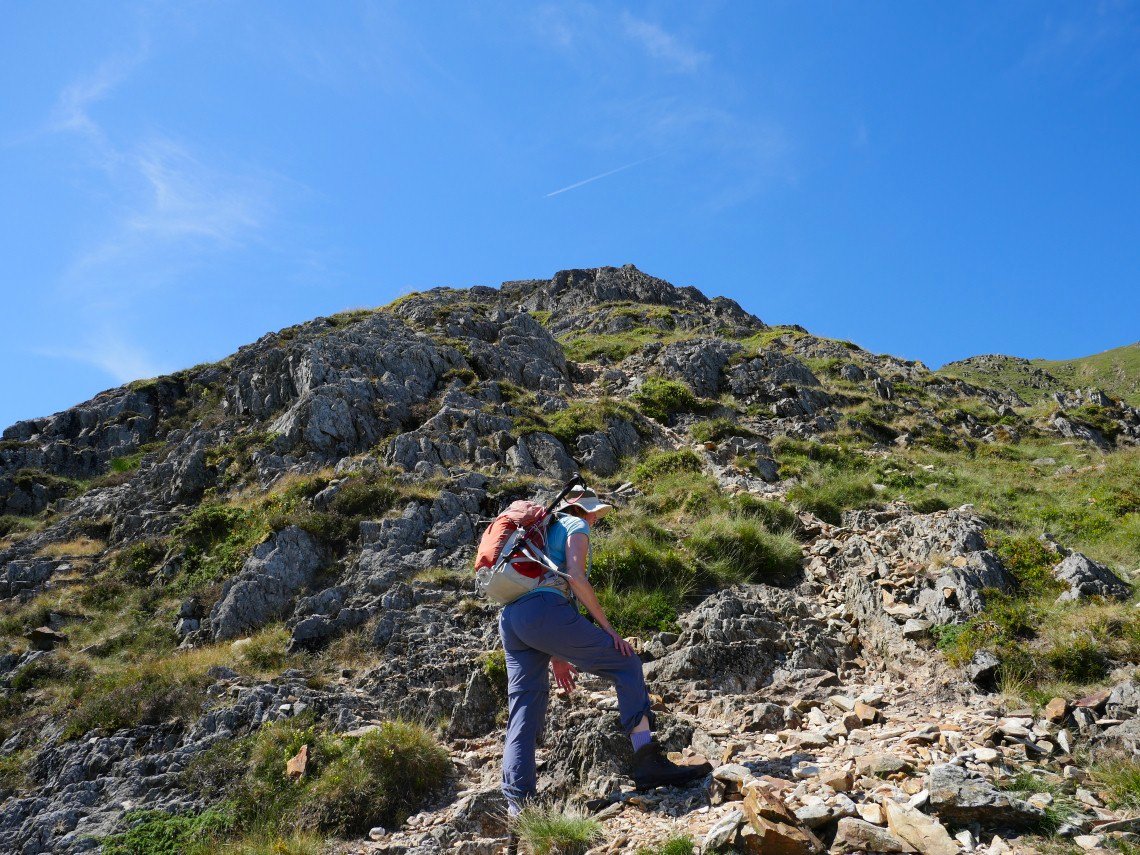 Sue managed the rocky climb without much drama. The main effect her vertigo has is that she has to concentrate on the rock in front of her face so can't really enjoy the view behind.
.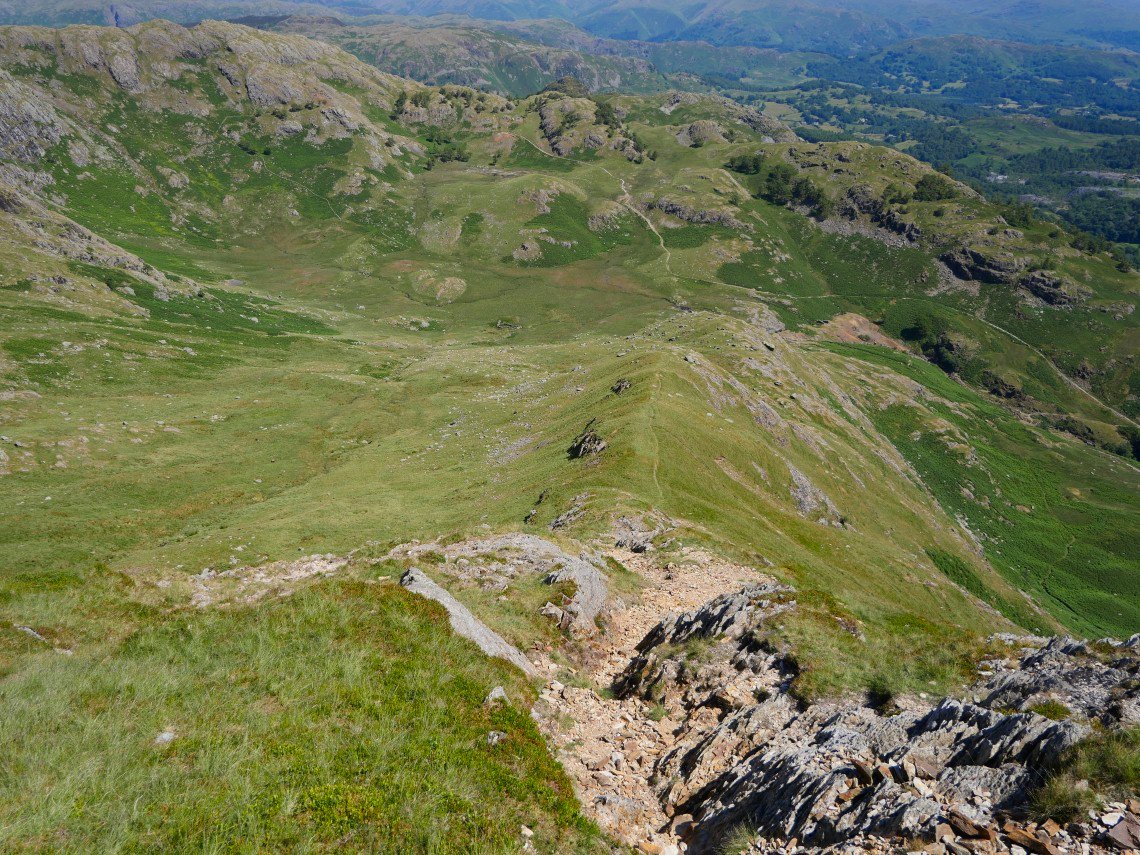 Thankfully I can..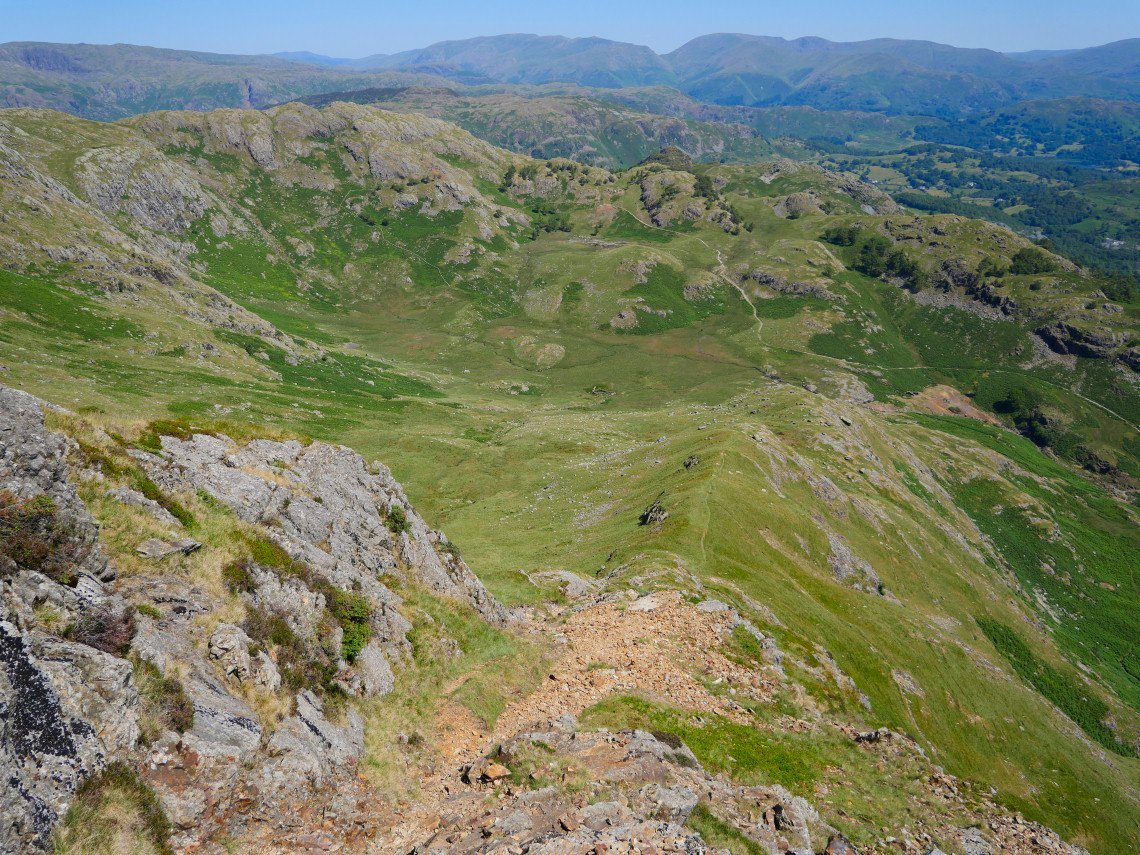 Looking down Steel Edge.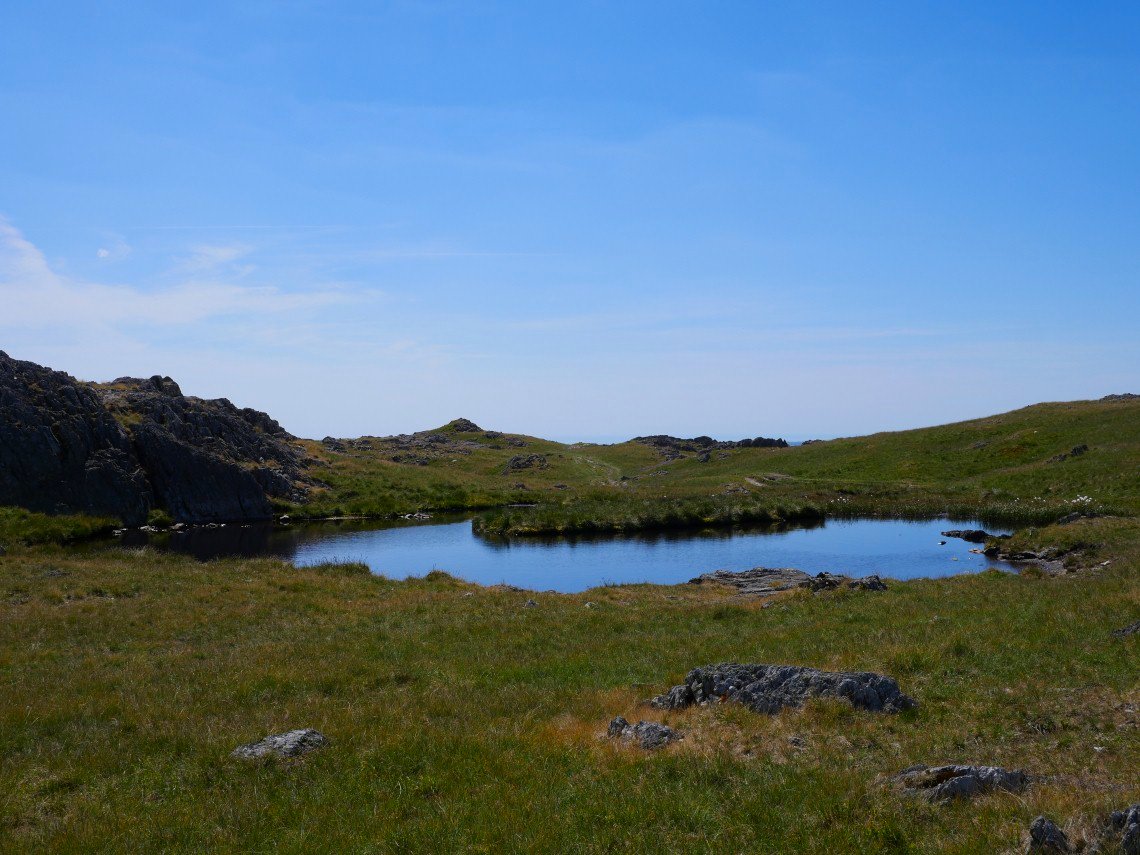 The climb is soon over and we reach the tarns at Lad Stones. Not deep enough for a swim but we did cool our feet.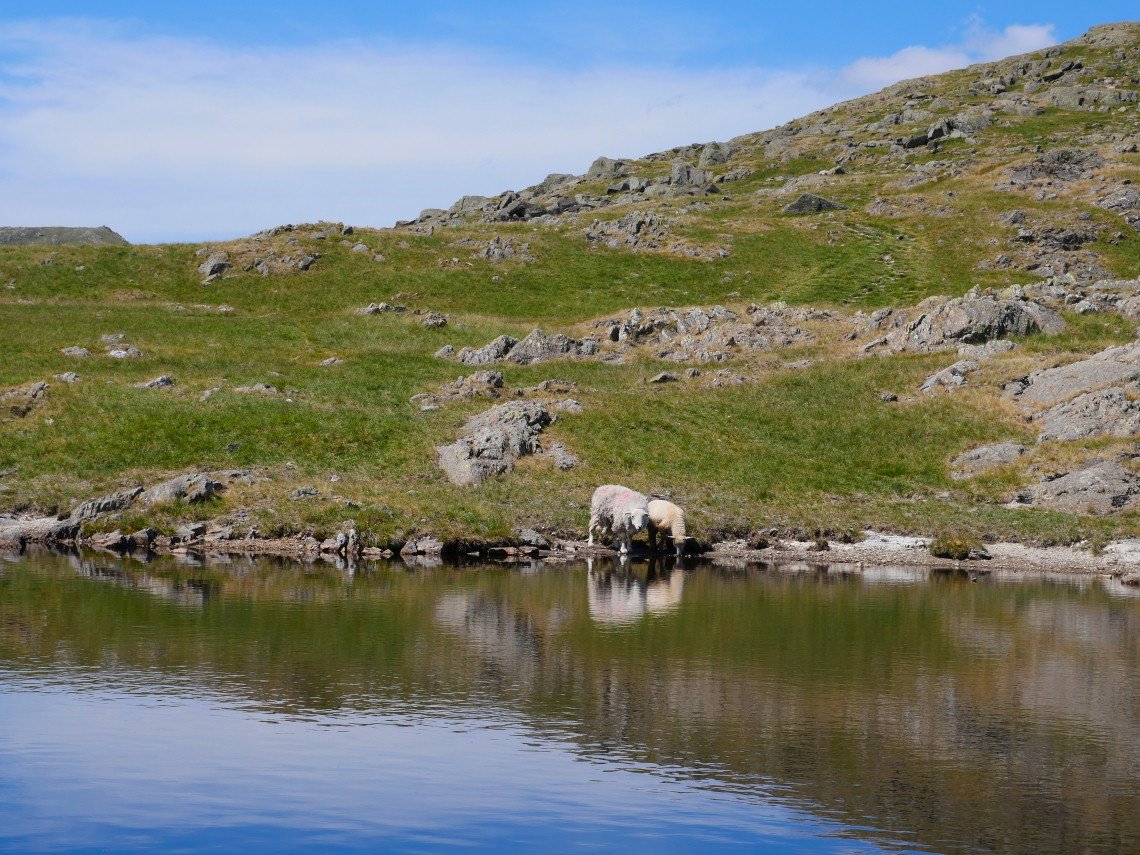 A mother and offspring called by for a drink.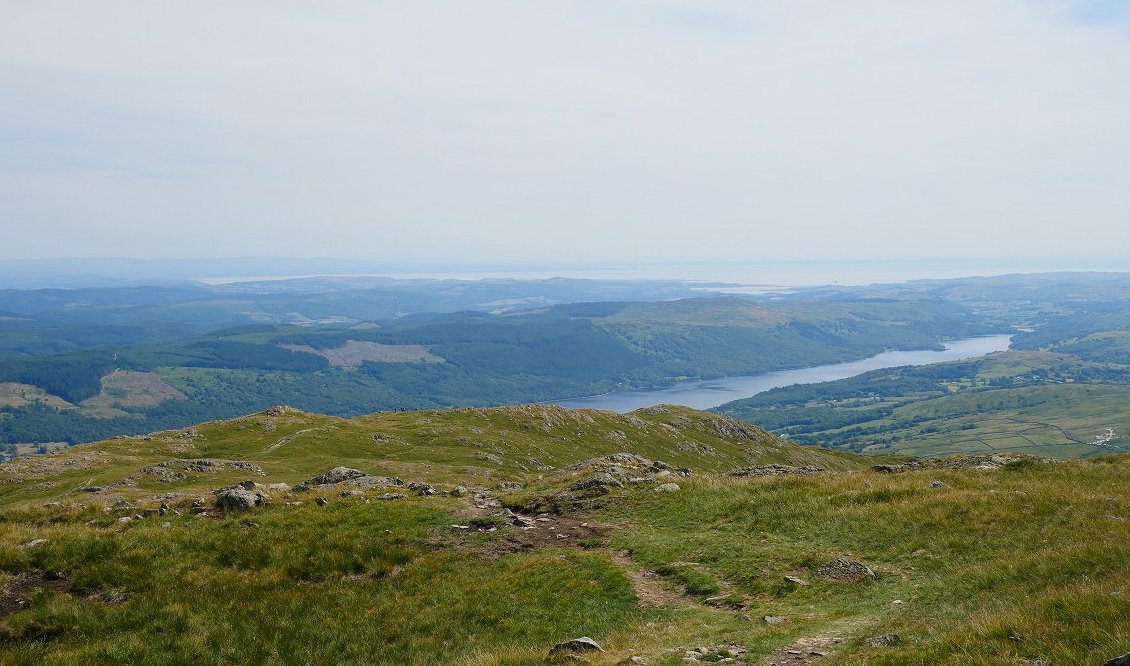 Coniston Water with Morecambe Bay beyond.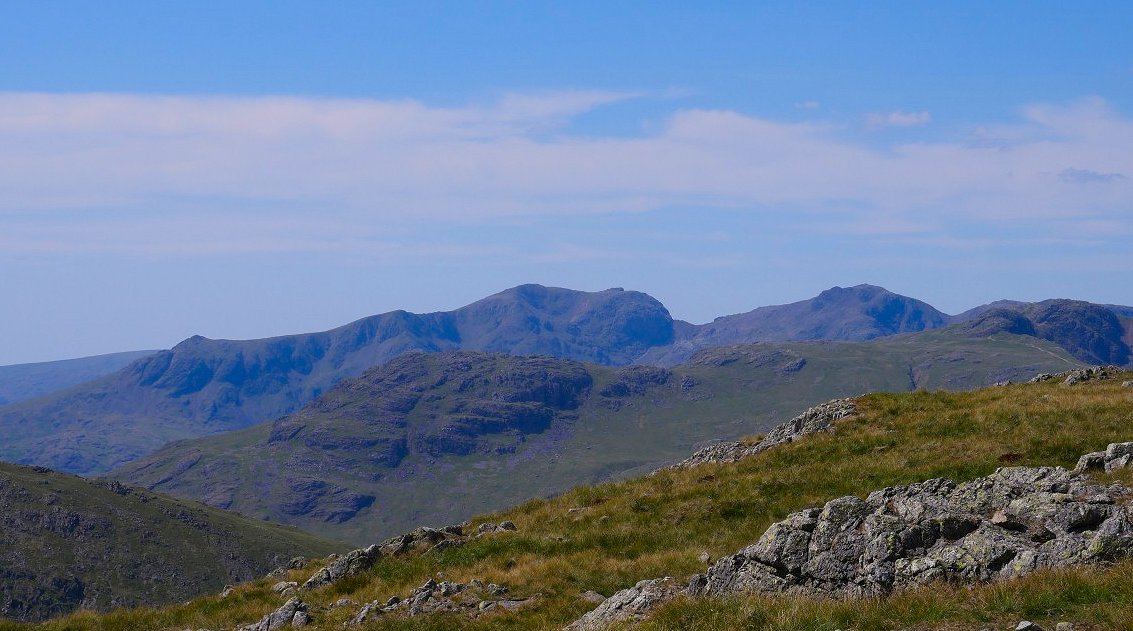 The full Scafell range from Wetherlam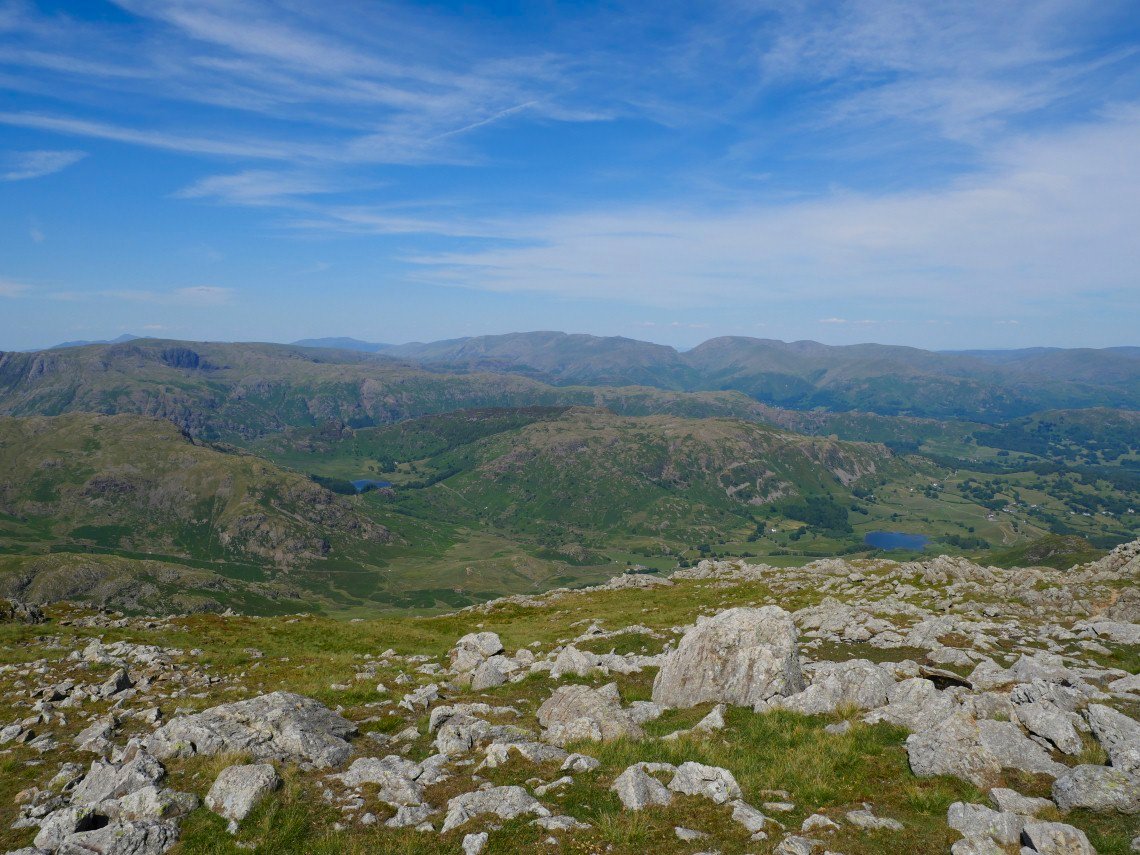 View to the east over Lingmoor Fell and Langdale to Helvellyn.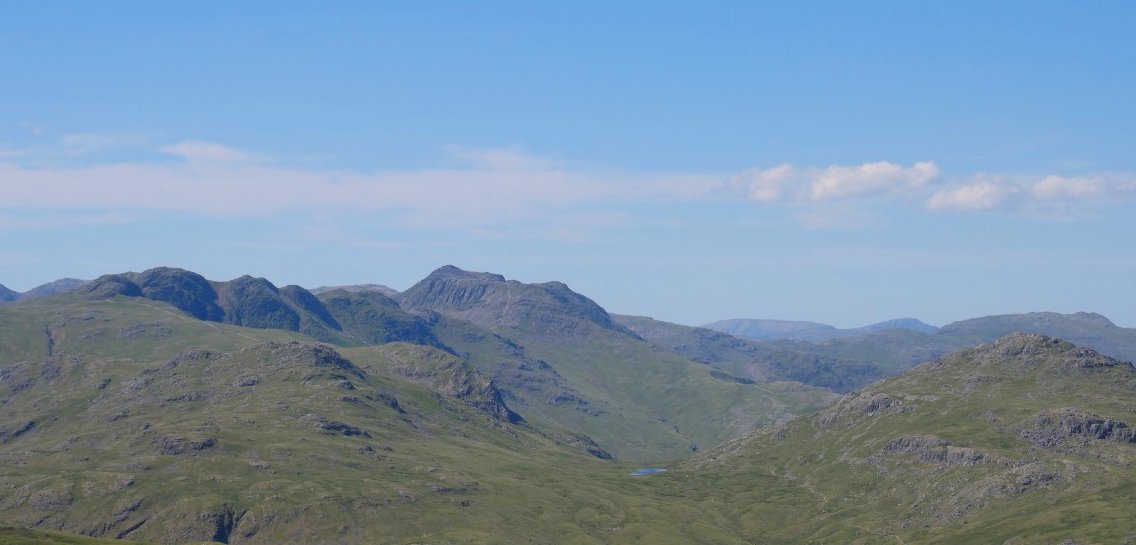 The Crinkles and Bowfell over Red Tarn which is flanked on the right by Pike "O" Blisco and on the left by Cold Pike.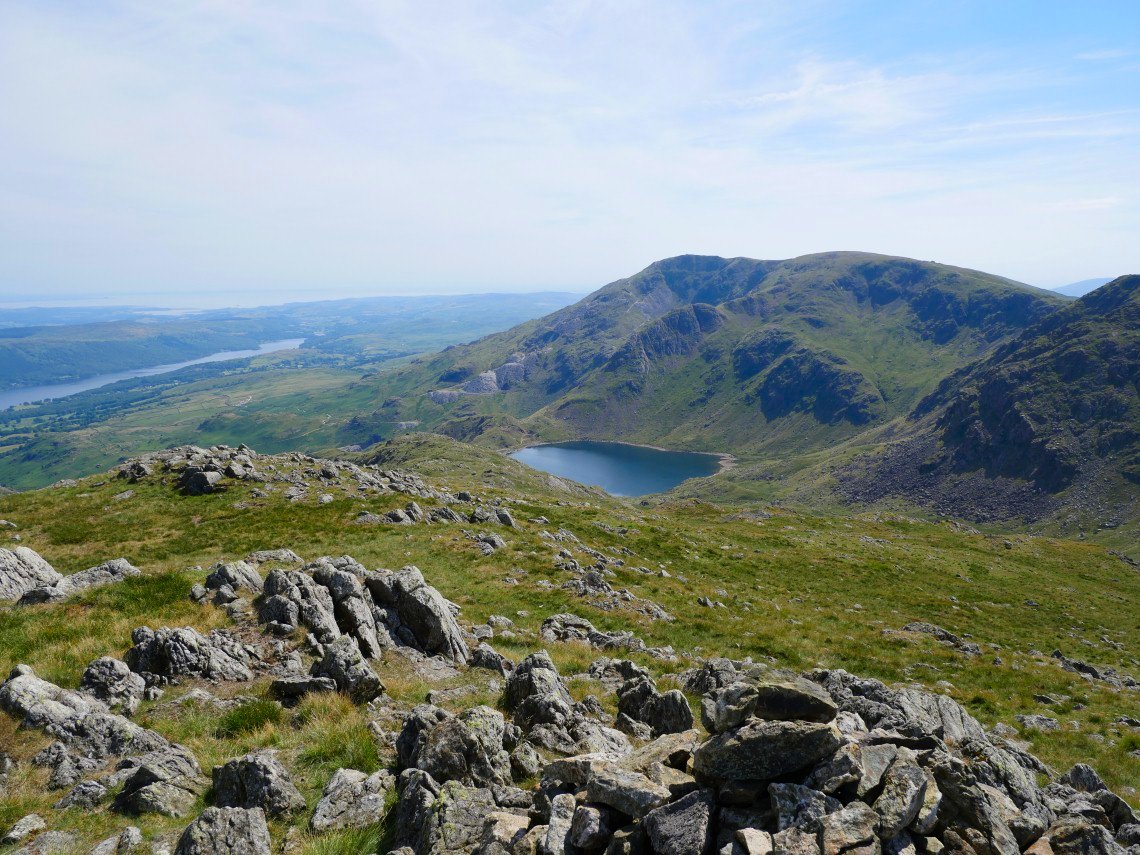 On to Black Sails now looking to Coniston Old Man above Levers Water.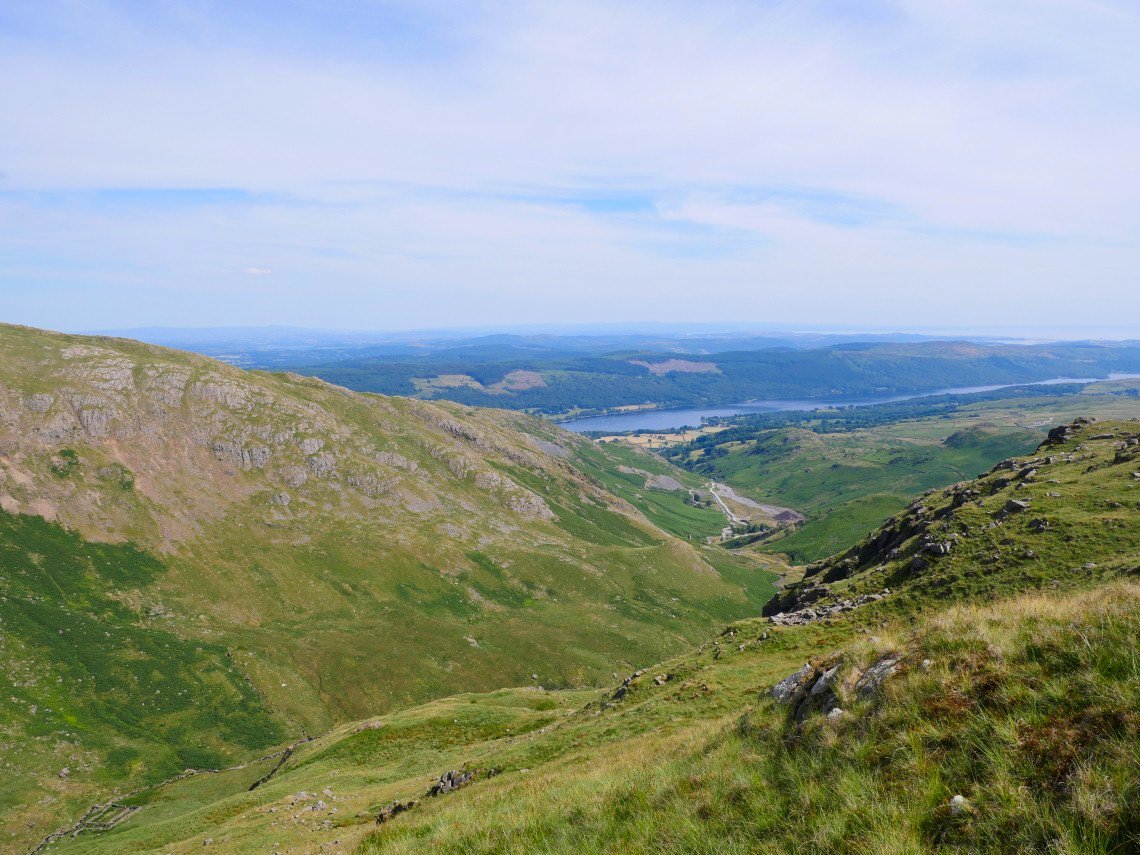 Coniston Water again beyond Coppermines Valley.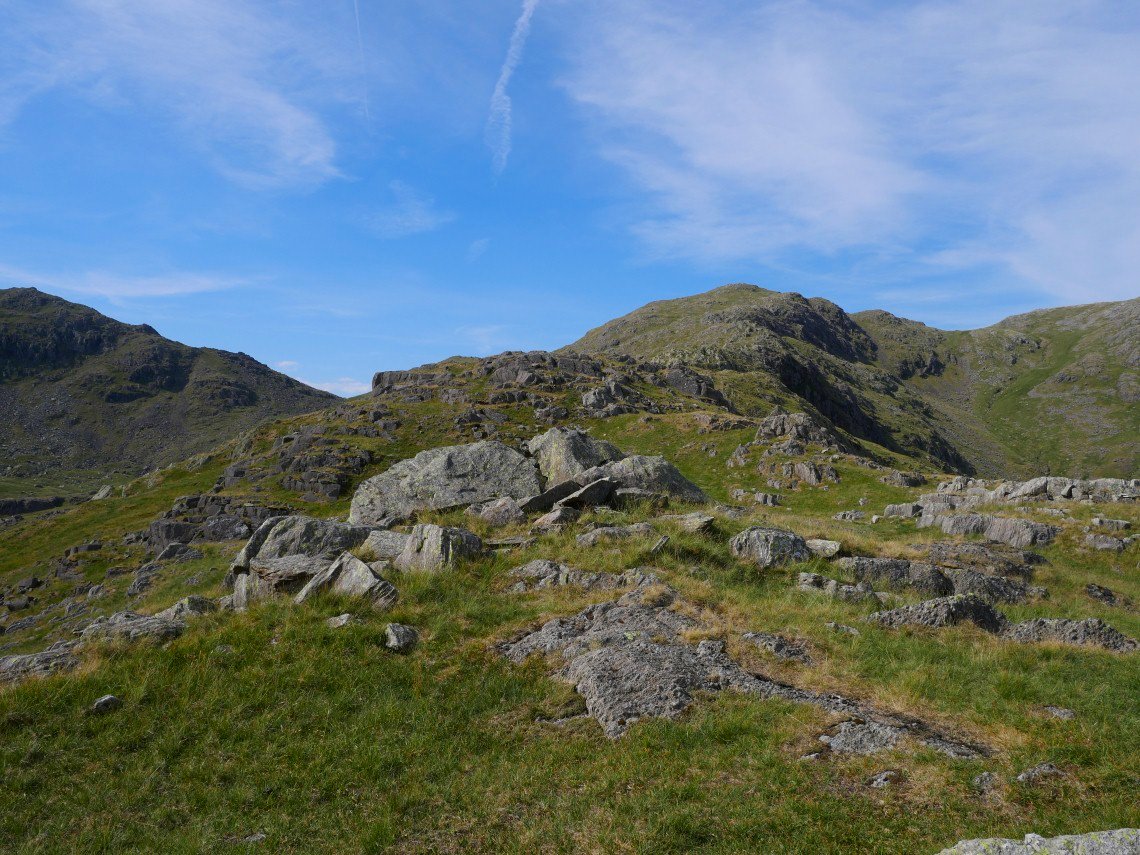 The lovely ridge down from Black Sails.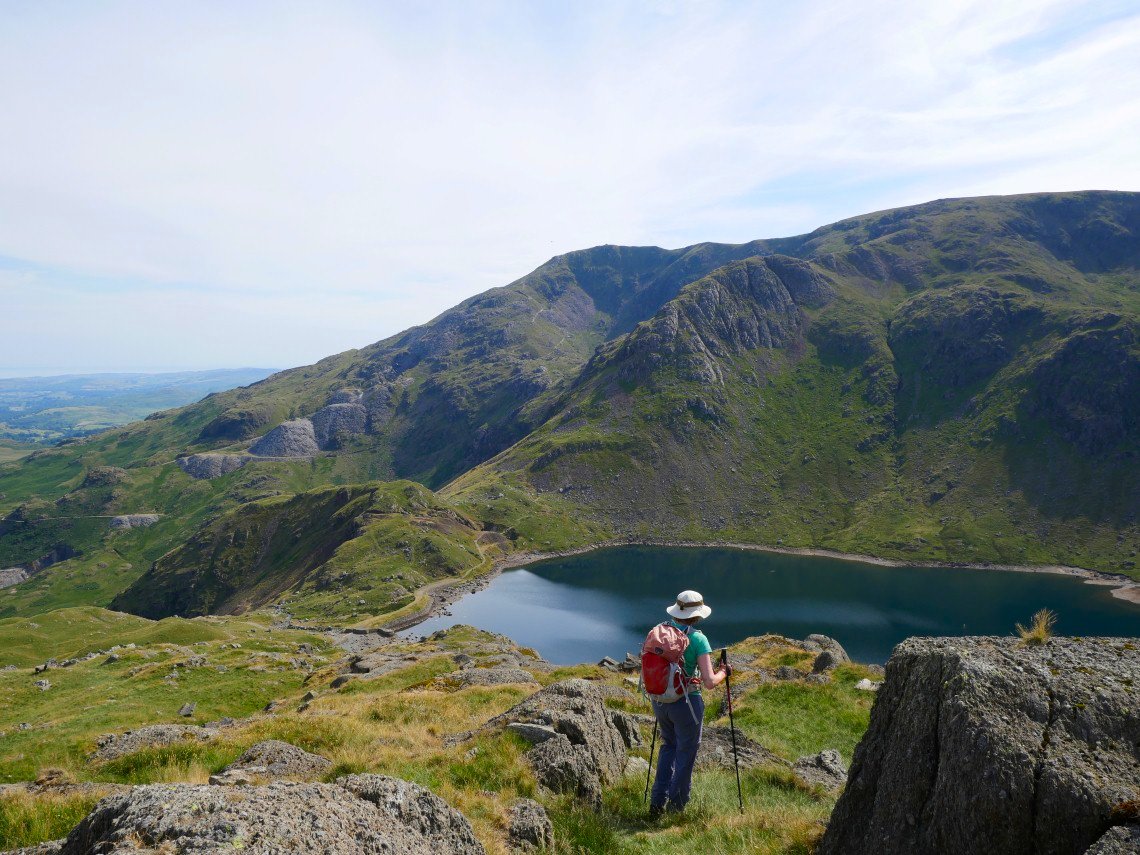 Nearing Levers water, we didn't descend all the way to the lake but stayed higher to the left and headed for Kennel Crag..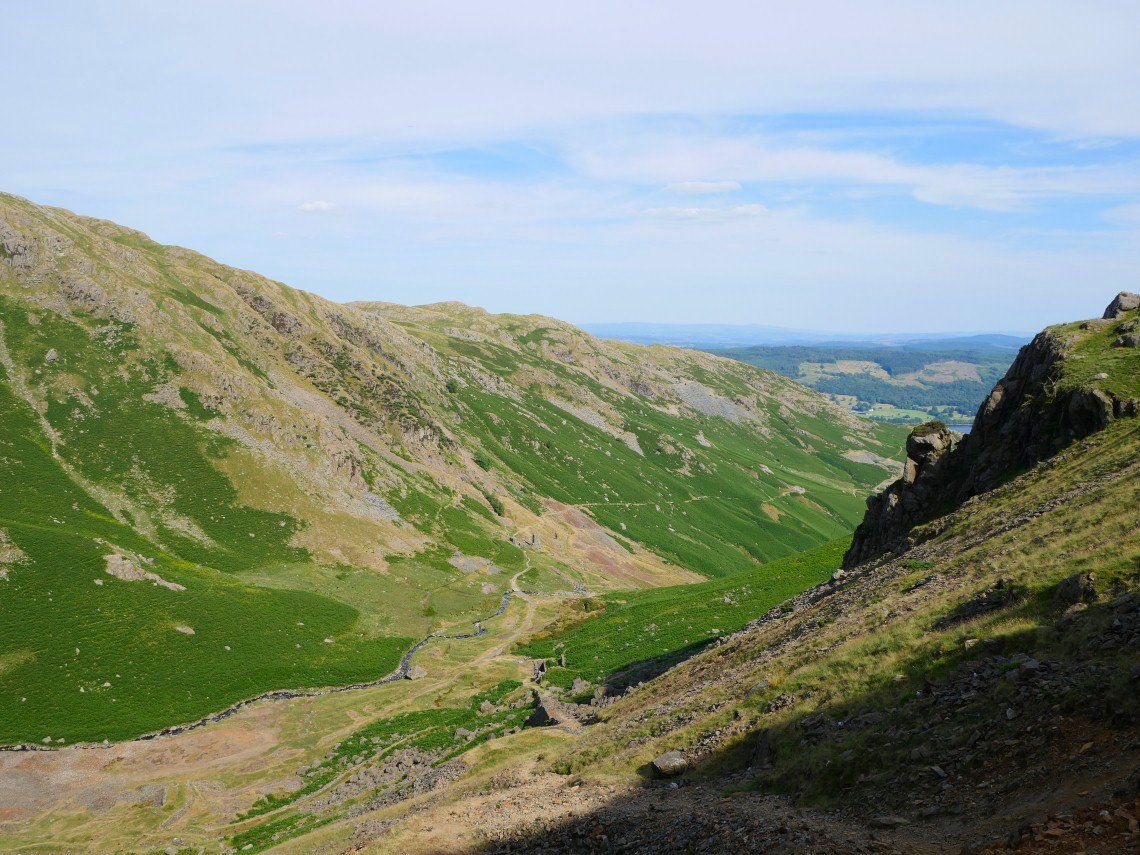 Dropping down to the Red Dell valley on the path following the old Thriddle incline.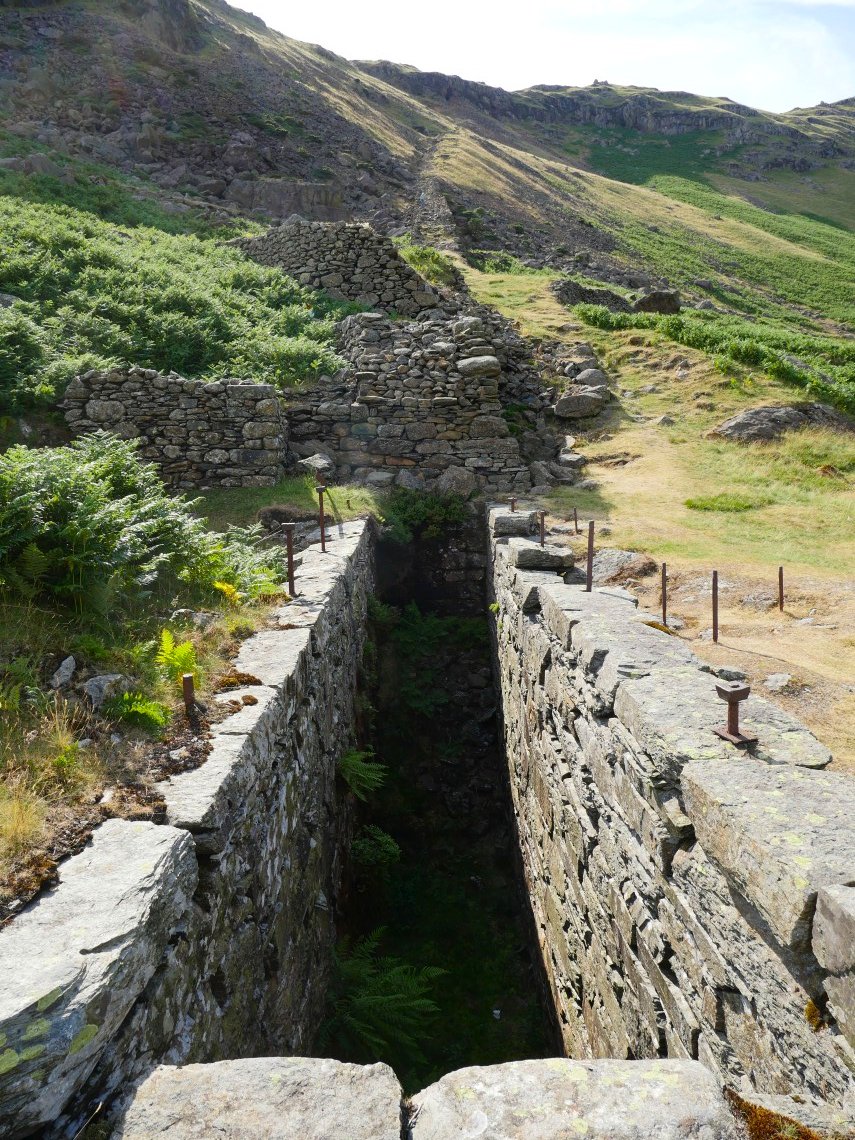 The waterwheel pit at the bottom of the incline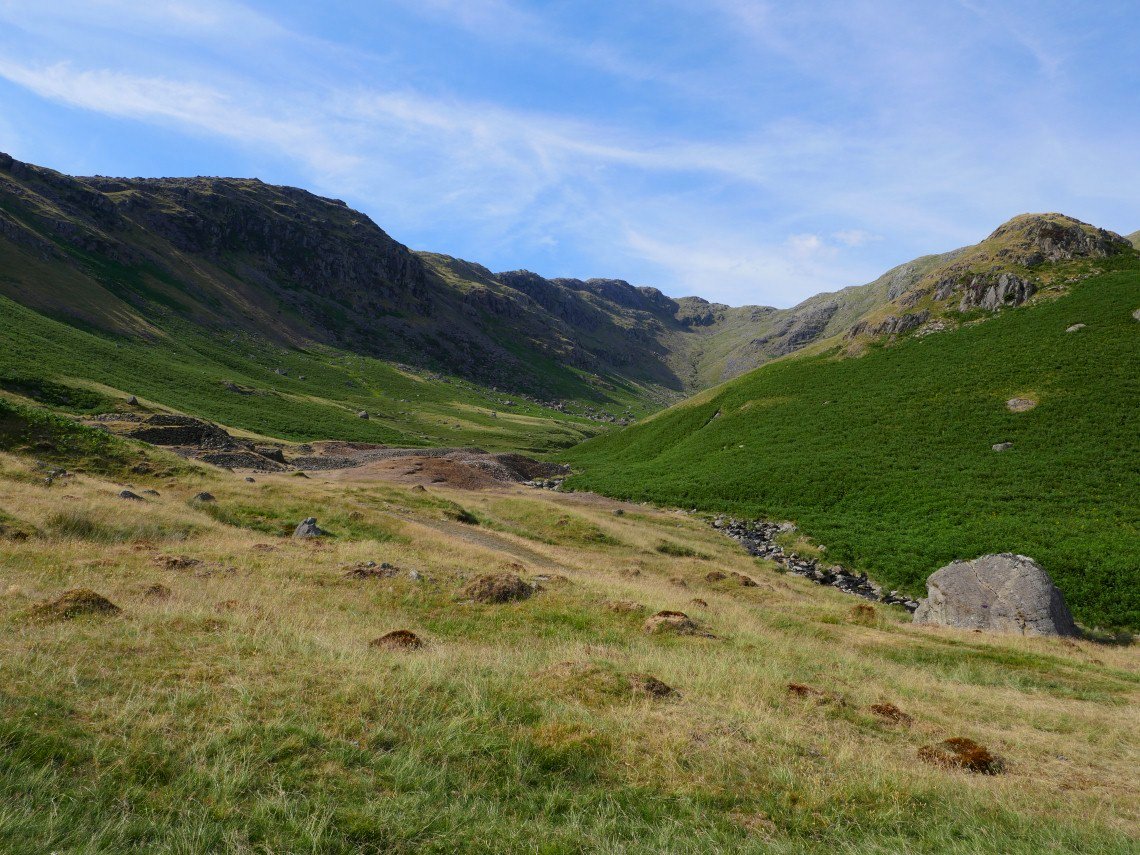 The lovely Red Dell valley.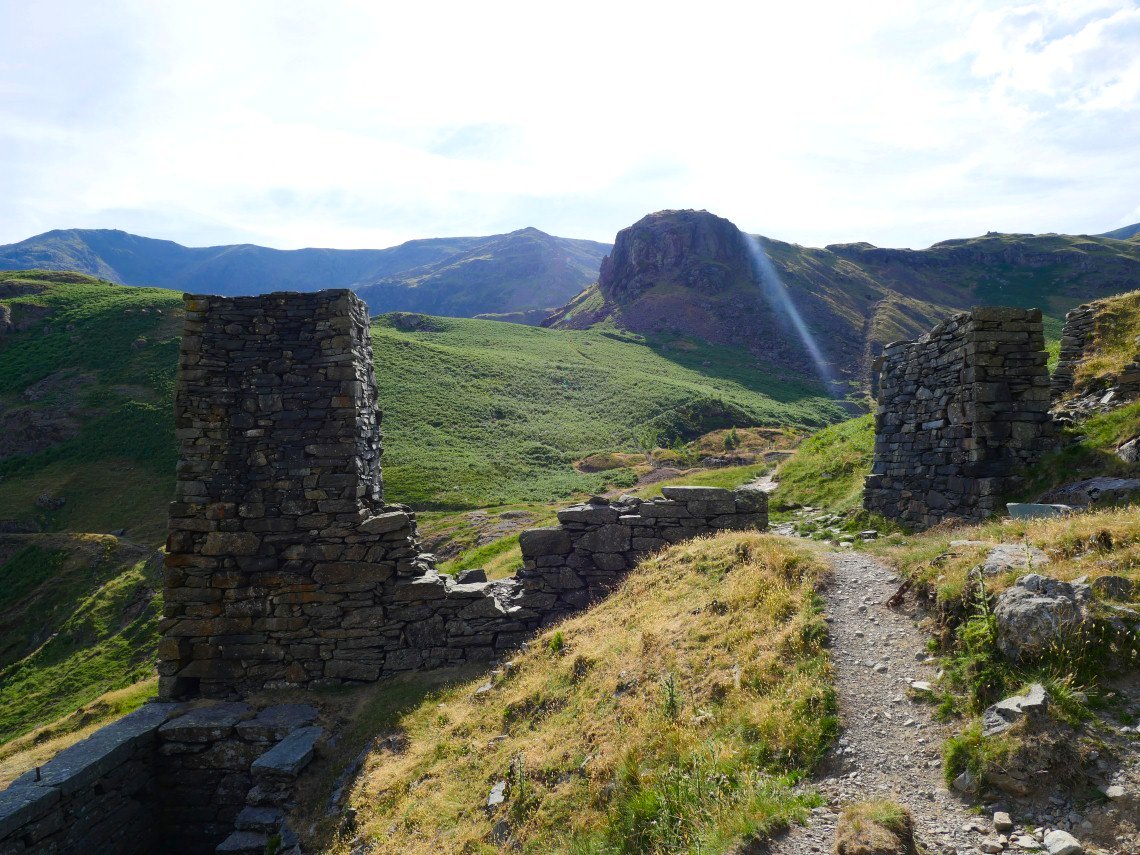 Looking past the ruins of Red Dell engine shaft and wheel pit to Kennel Crag.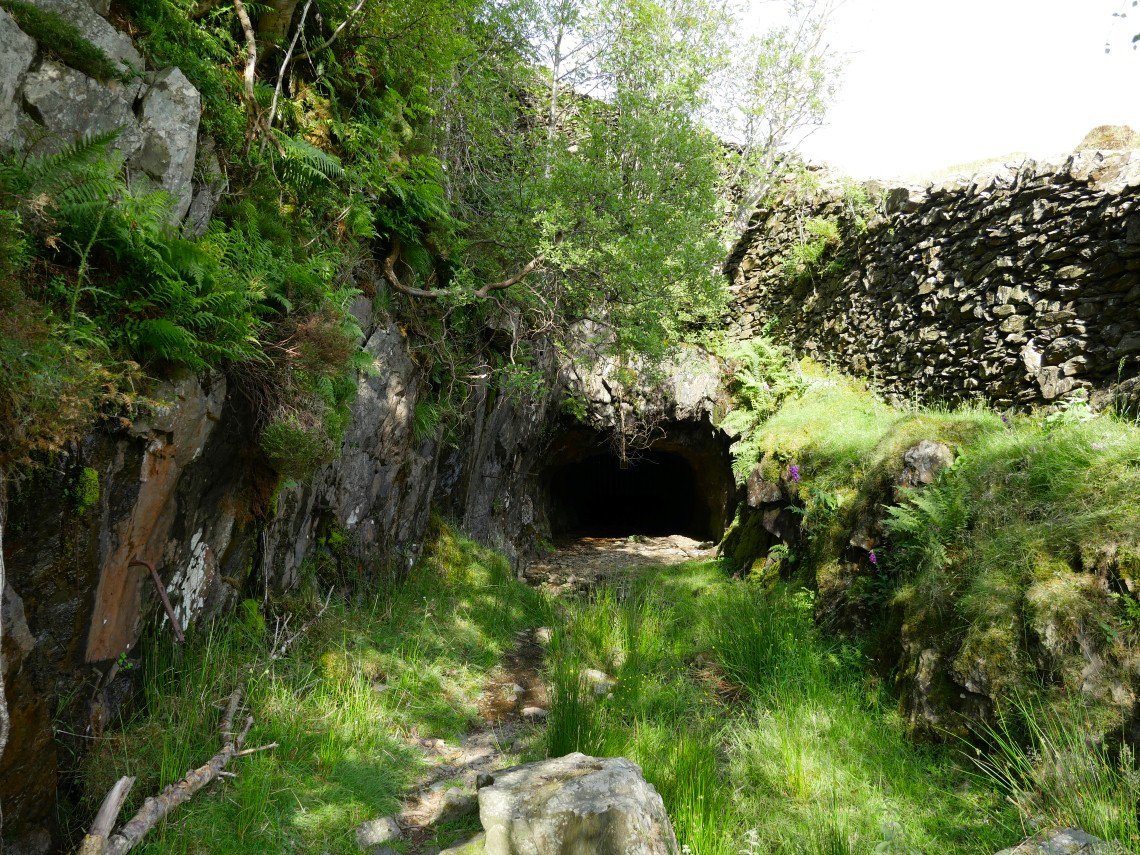 Scary looking mine entrance just by the path..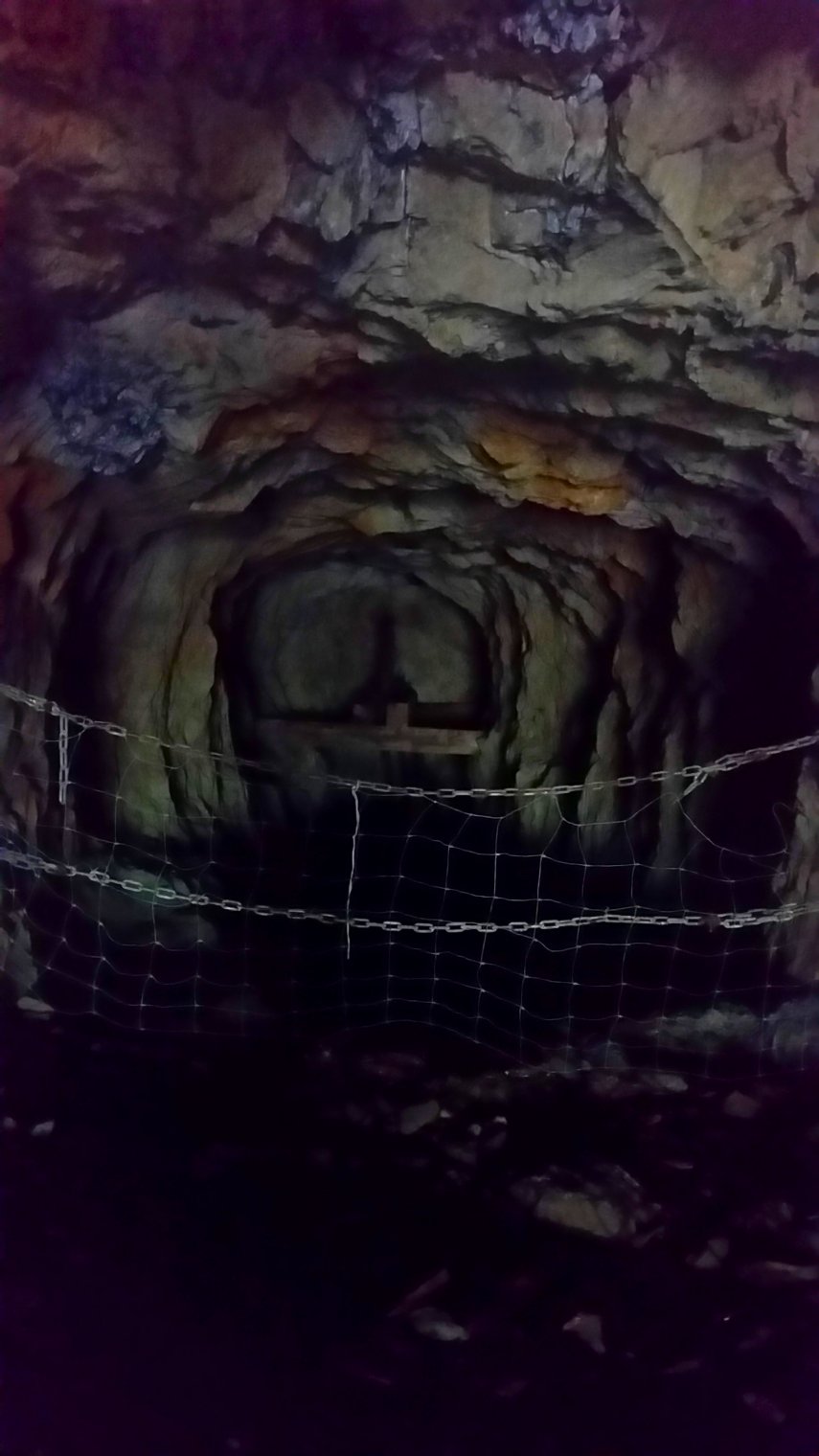 With even scarier looking shaft safely contained behind a sturdy gate.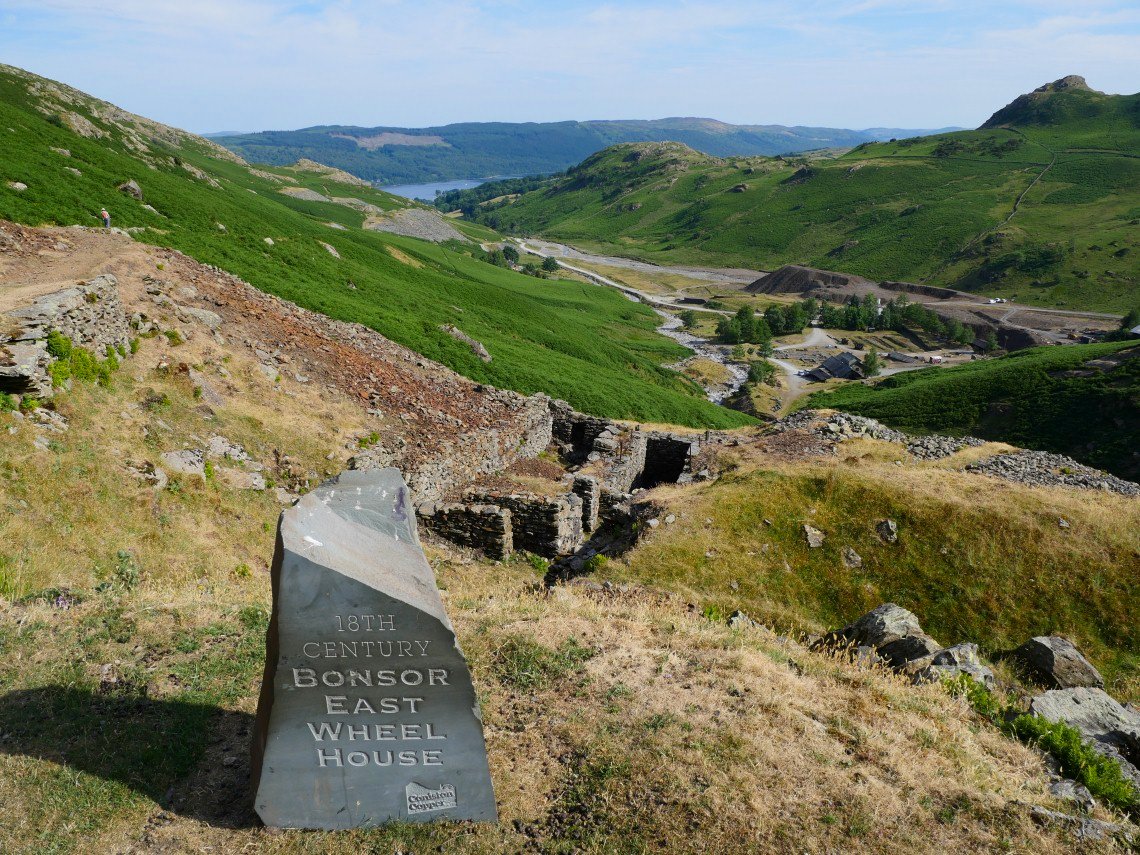 A few of these useful information tablets are being installed.
.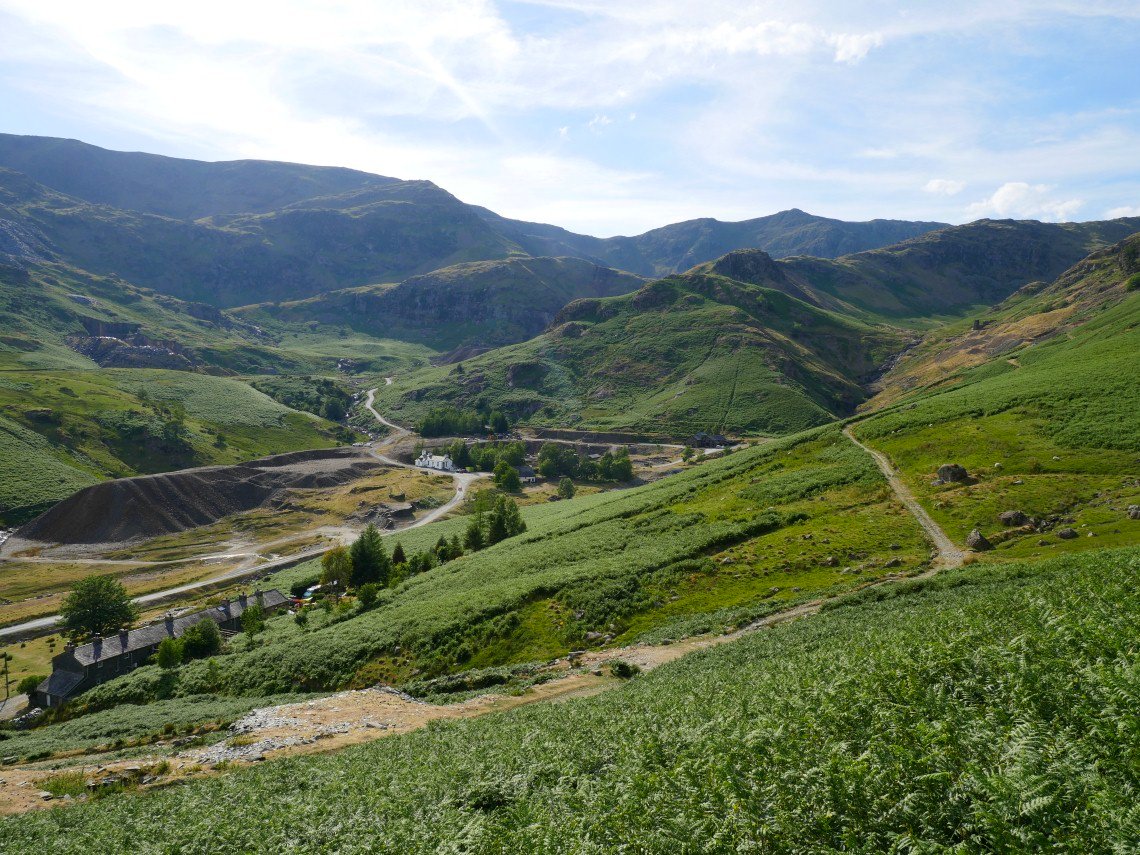 Coppermines valley with the youth hostel prominent from the climb back up to Hole Rake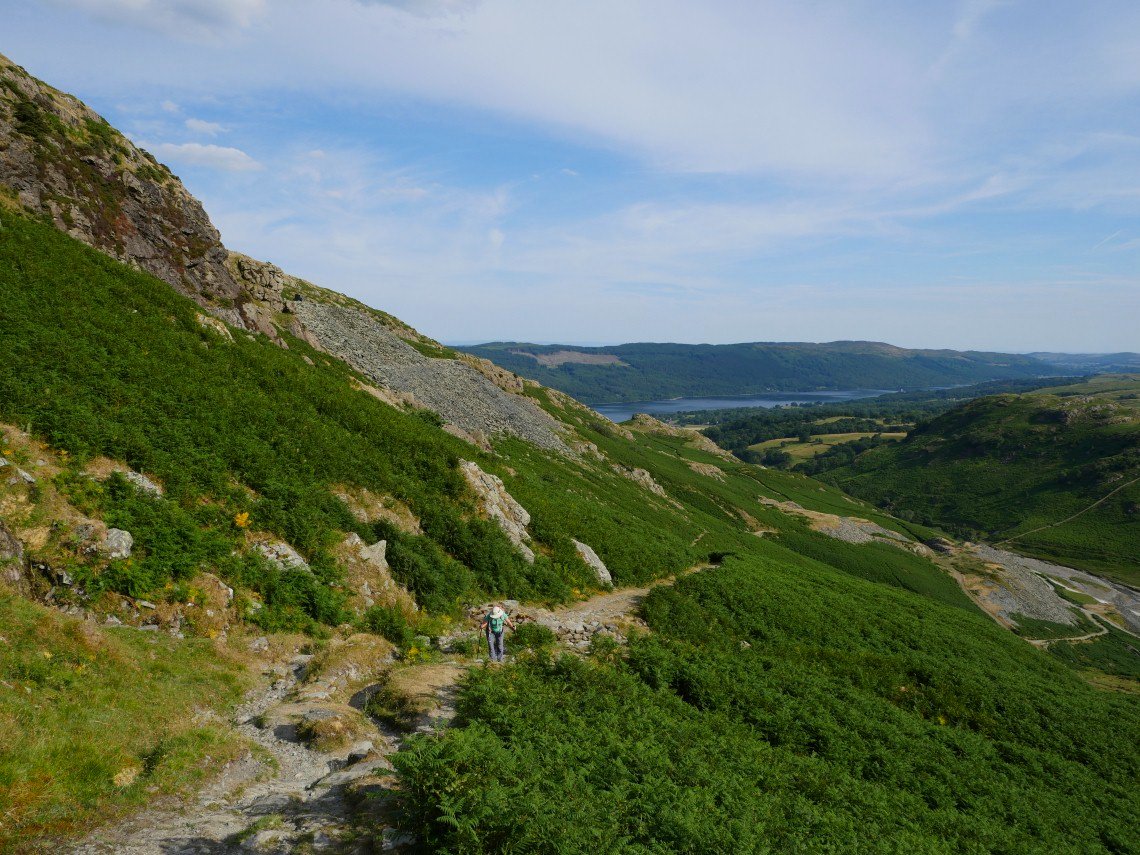 This is another path which seems to have grown in both steepness and length since we last came this way.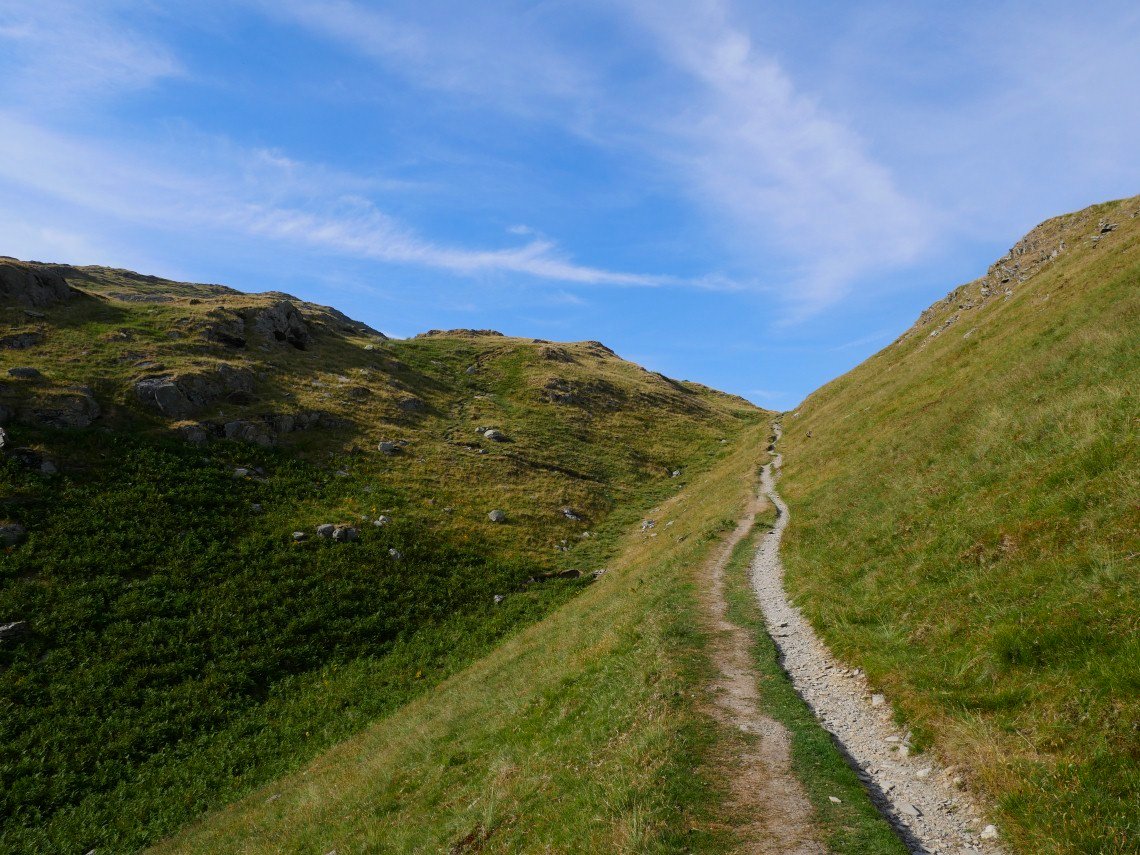 Phew it's hot but we are nearly at the top.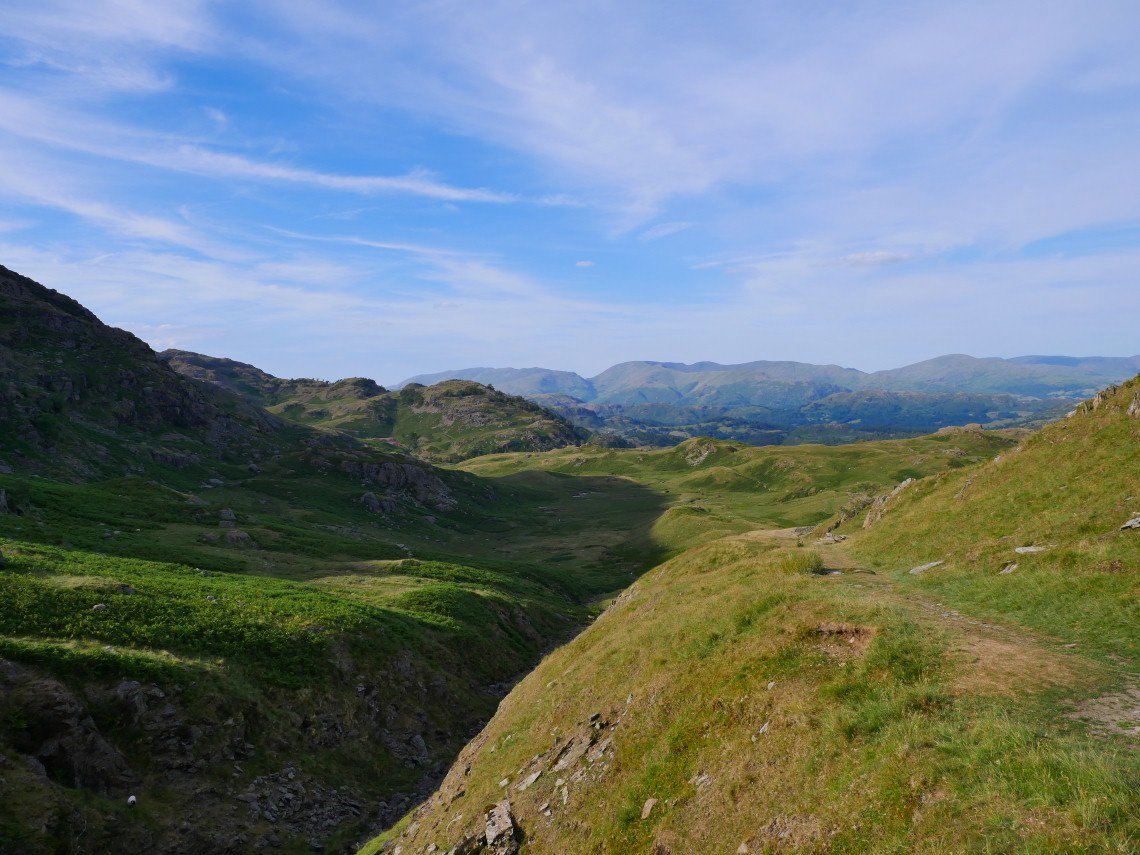 Just the winding but mostly down hill path across Yewdale Moss to go now.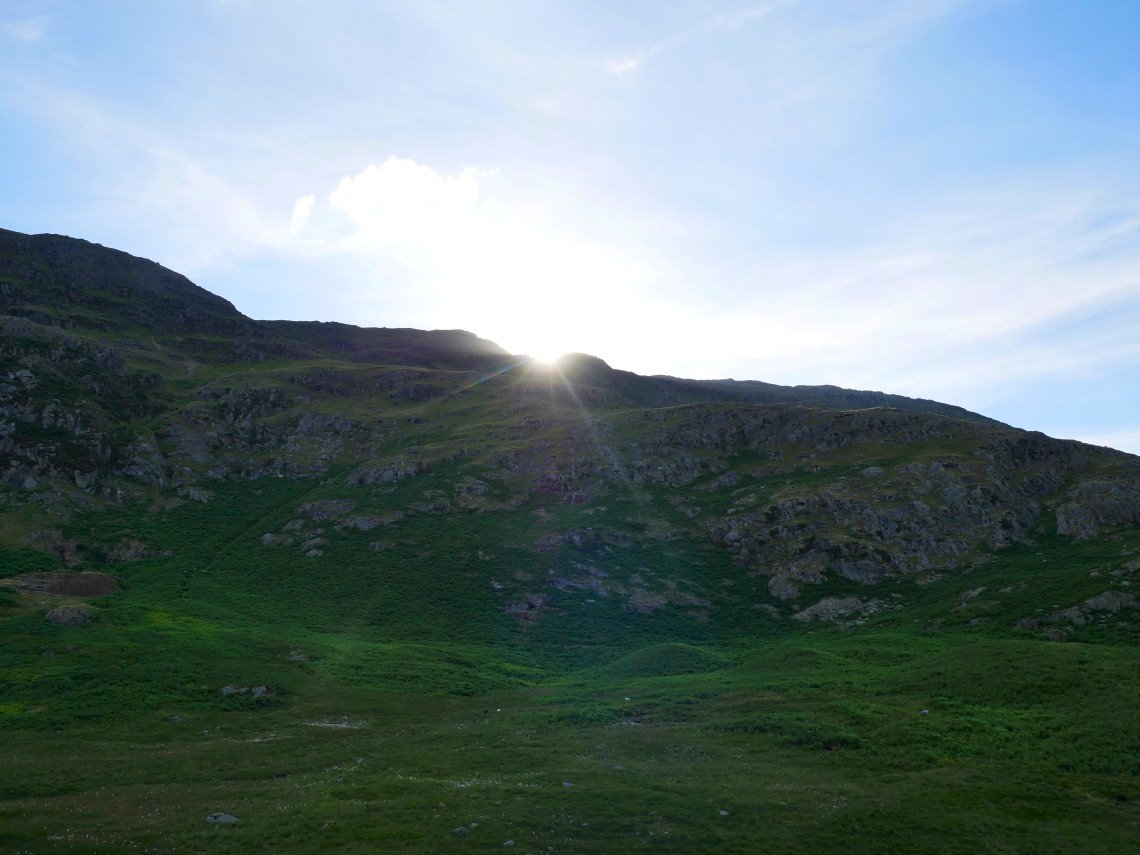 Sun shining over Steel Edge.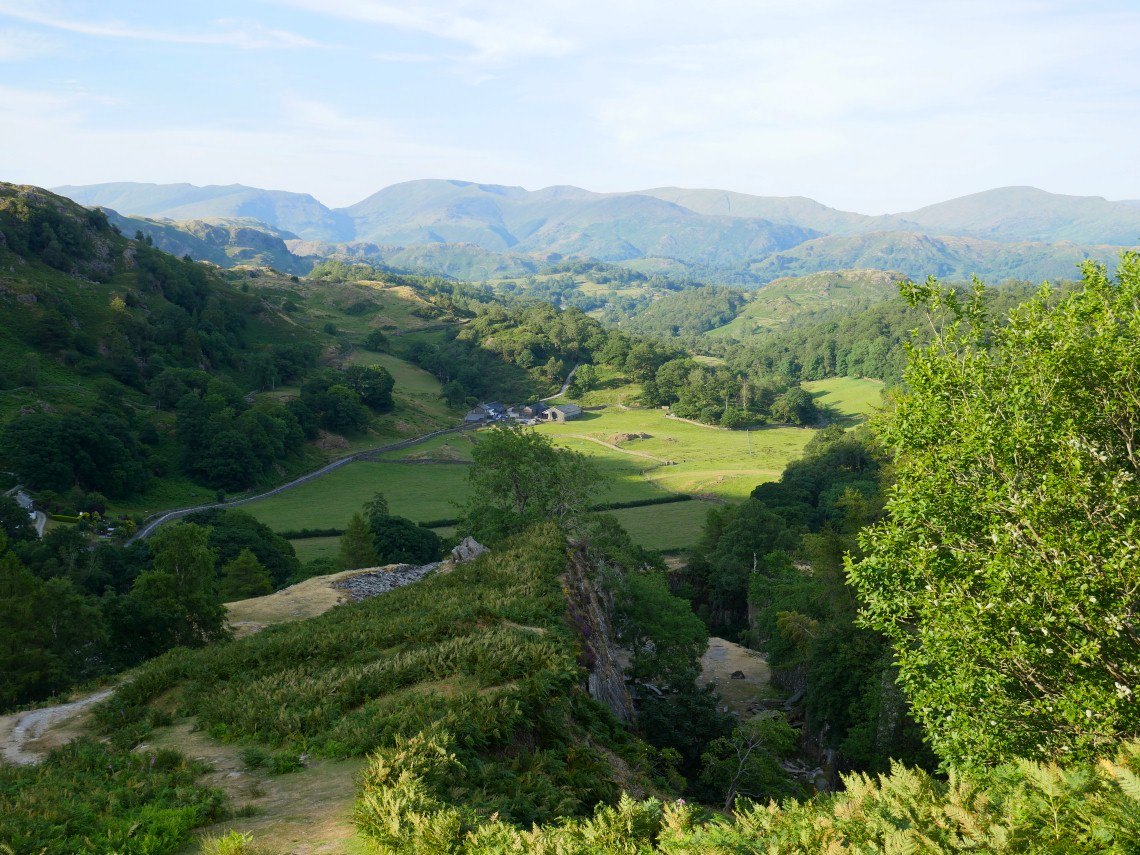 On the final descent to Tilberthwaite