WWW.KARLSWALKS.CO.UK
PICTURES AND TRIP REPORTS FROM MY WALKS IN THE ENGLISH LAKE DISTRICT
---
Wetherlam via Steel Edge
23rd july2017
Route. Tilberthwaite - Dry Cove bottom - Steel Edge - Wetherlam - Prison Band - Swirl how - Great carrs - Little Carrs - Wet Side Edge - Greenburn Beck - Atkinson Coppice - Tilberthwaite ( about 8 miles about 3100ft ascent )
Sue had a day off today ( ante natal with her daughter ) so I tackled a route that has been on my to-do list for a while.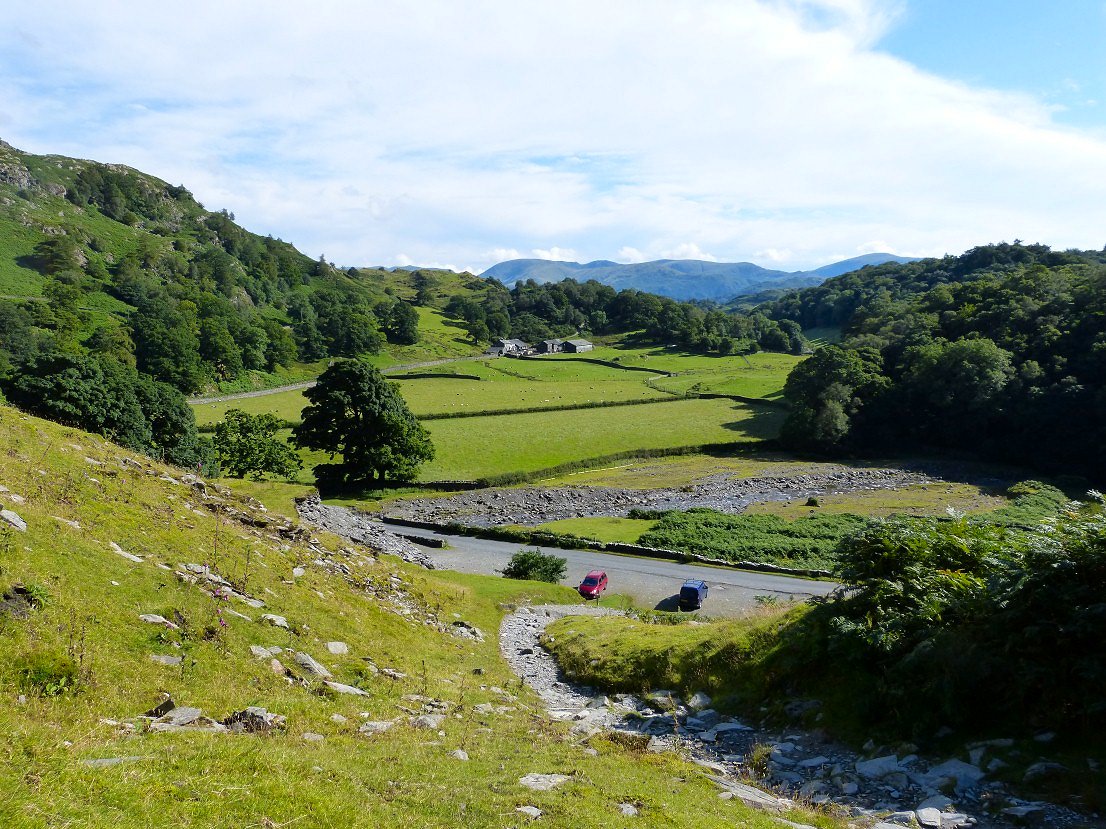 It's a lovely morning and. I wasn't particularly early so was surprised that there was only one other car ( well van ) parked up. Although when I returned later the place was packed..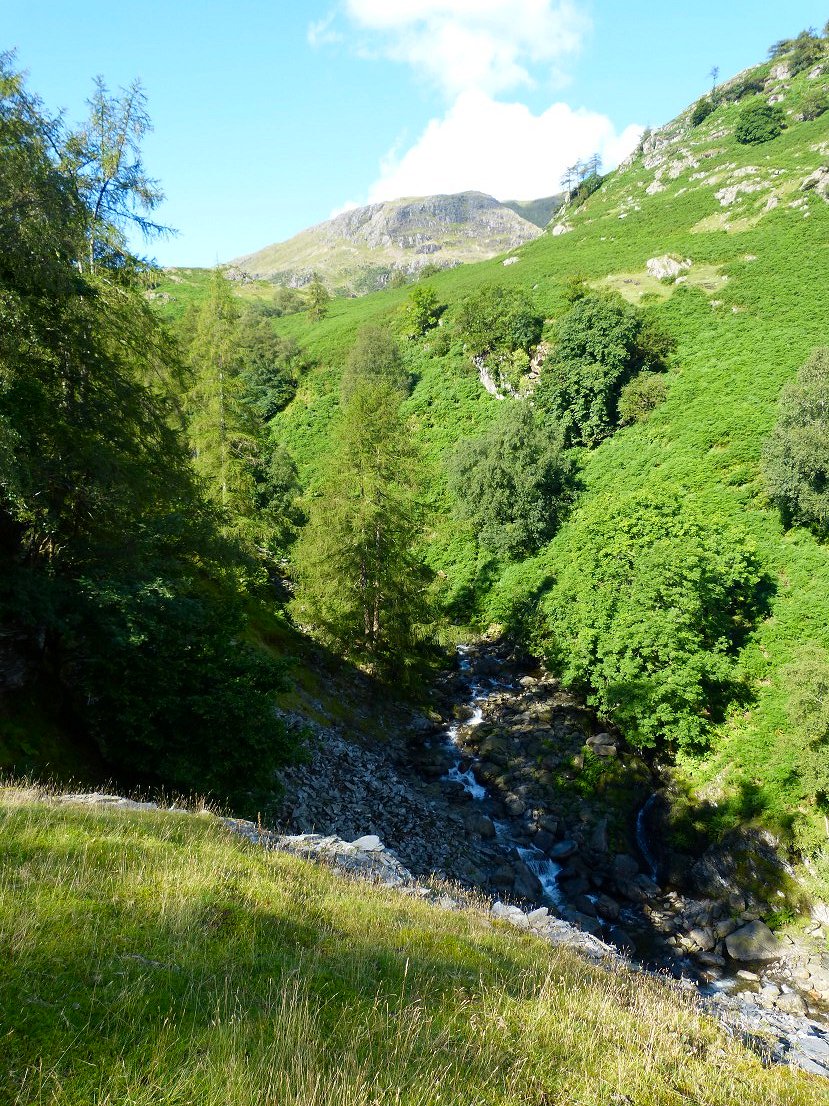 Steel Edge comes in to sight as I walk up the path above Yewdale gill..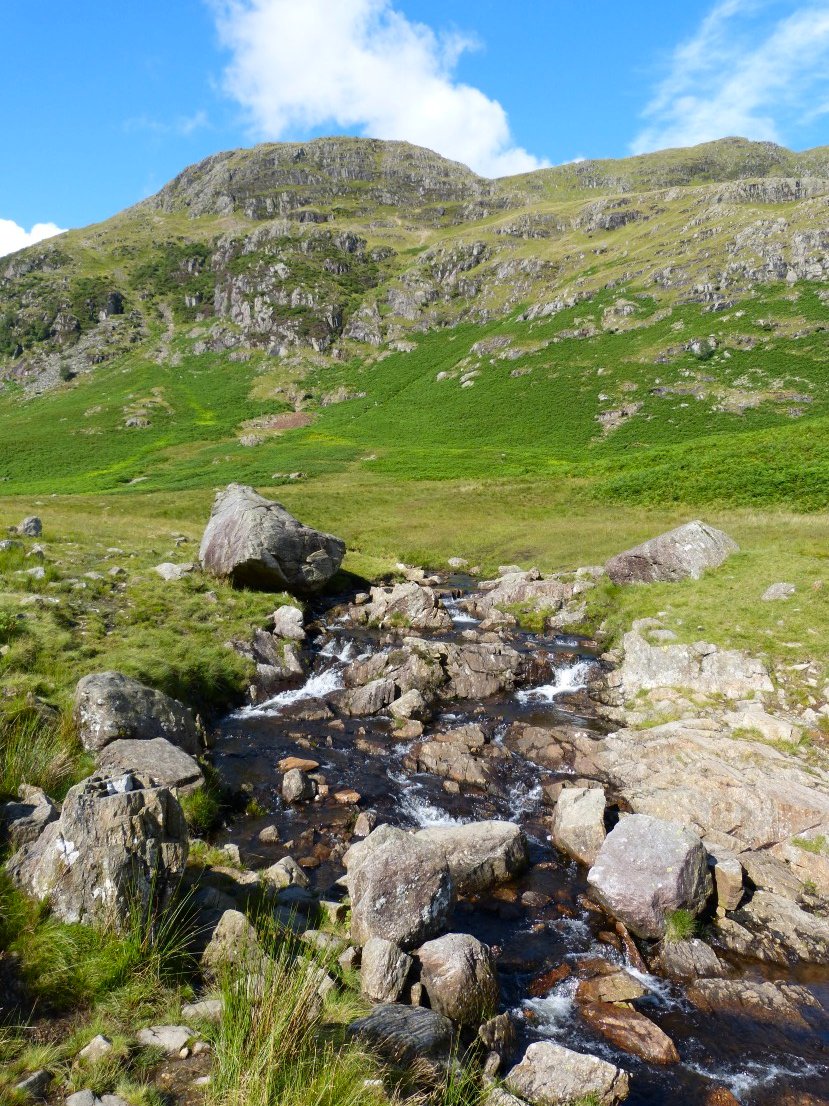 Looking up to my target for today. I did consider investigating the line climbing diagonally through the bracken but decided it looked much too steep
Not that the more conventional way up the edge is much easier but the climb is up a series of grassy rises so you do get the chance for a breather..
The final grassy ramp before the rock section. Helvellyn on the left then Fairfield, Hart Crag and Red Screes.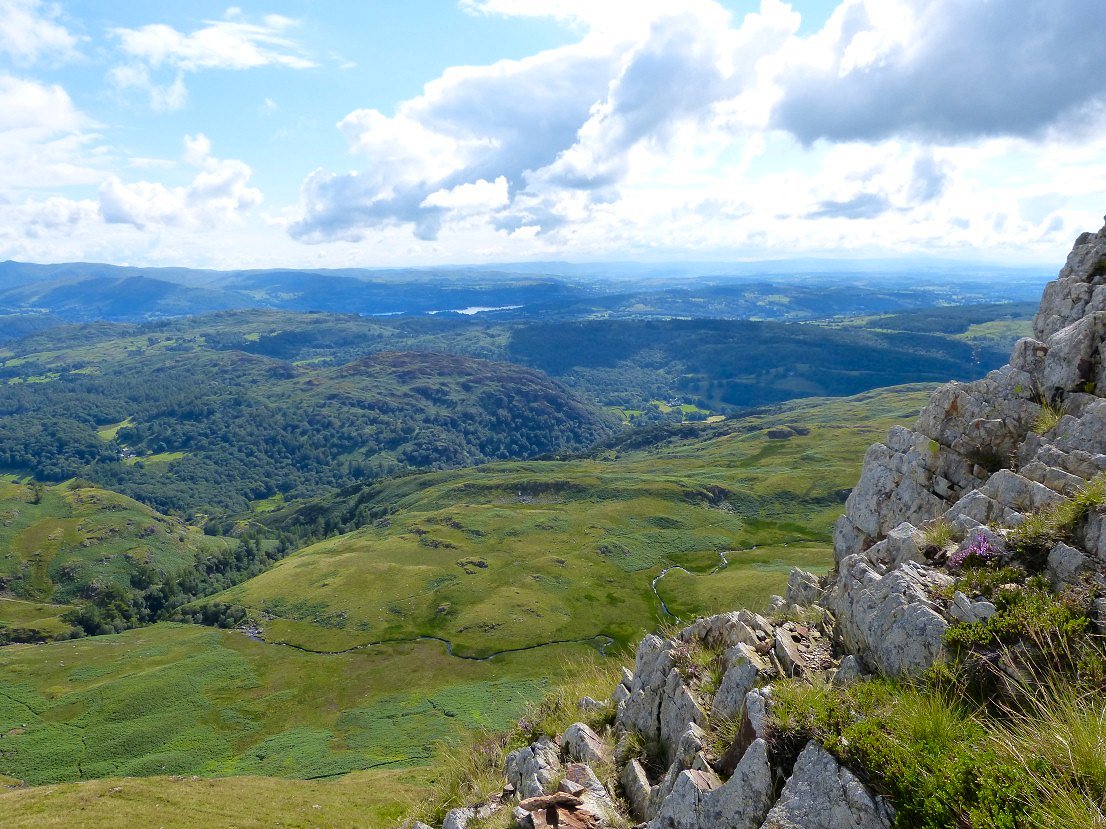 A look across to Windermere.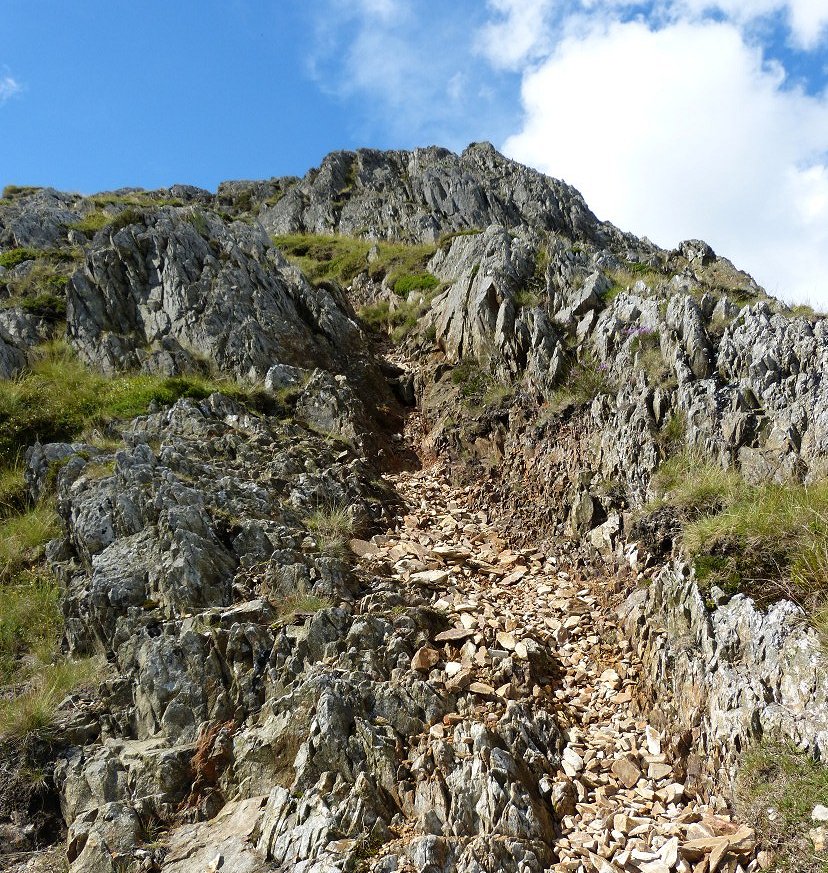 The rocky groove. As the rock was nice and dry I took a more of an off piste route practicing some easy scrambling..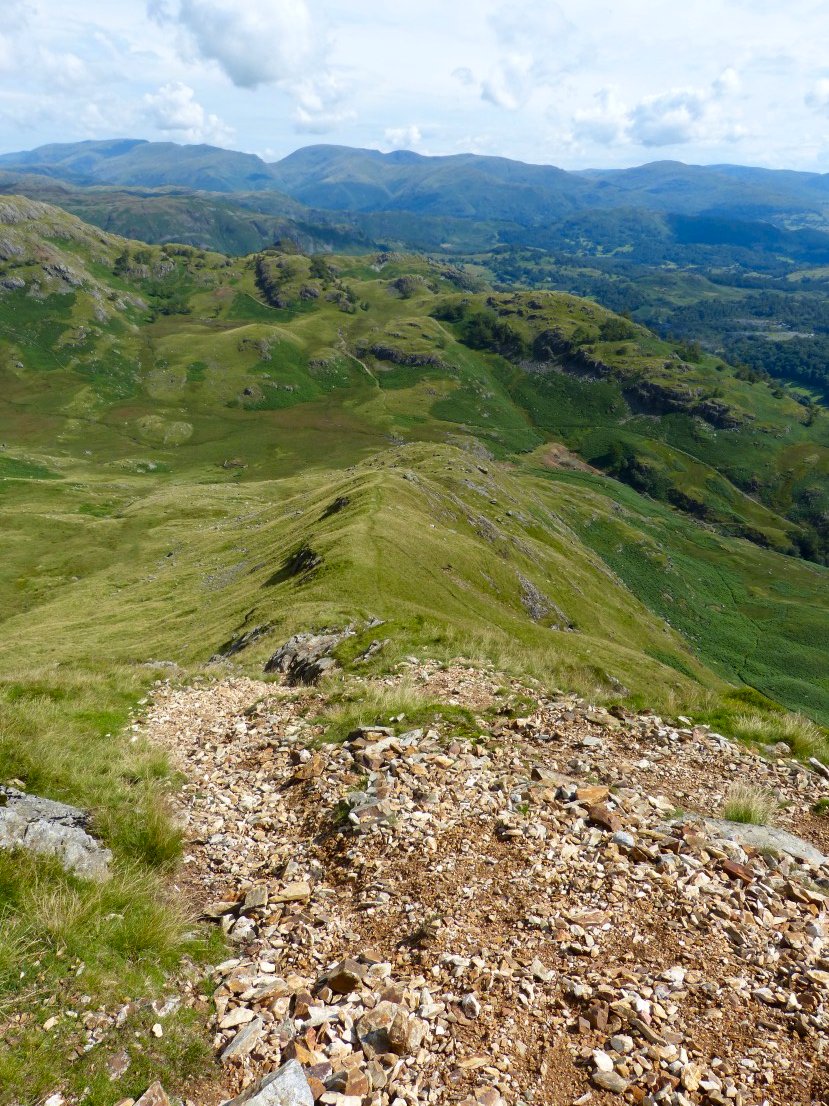 Looking down to the grassy ramp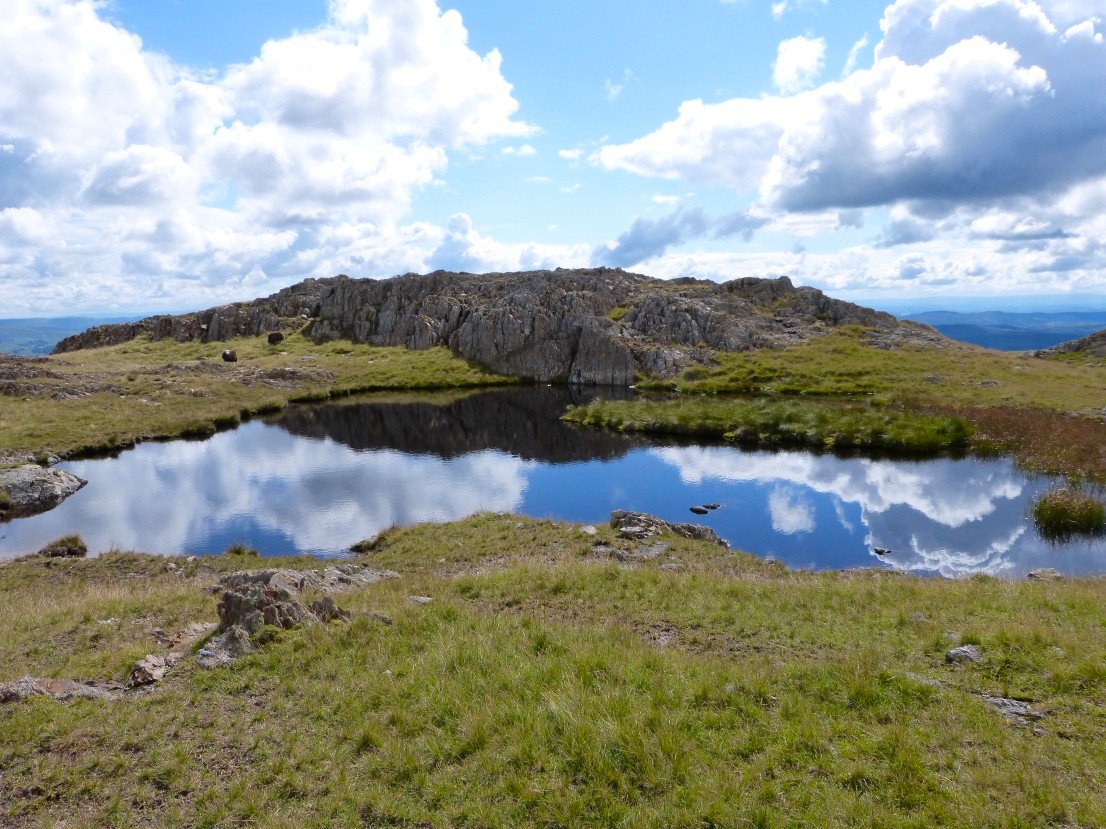 The climb is great fun but is over all to soon and you reach the ridge by the two nice tarns. This is the larger.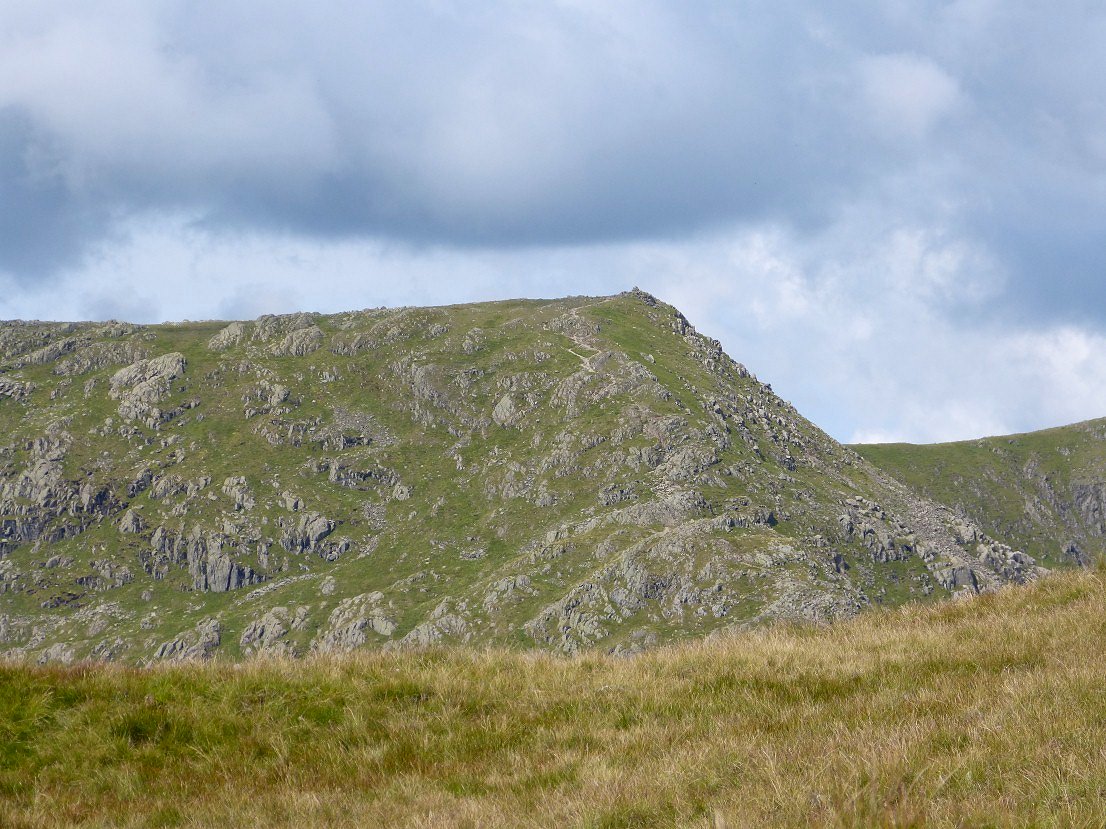 A look over to Swirl How at the top of Prison Band..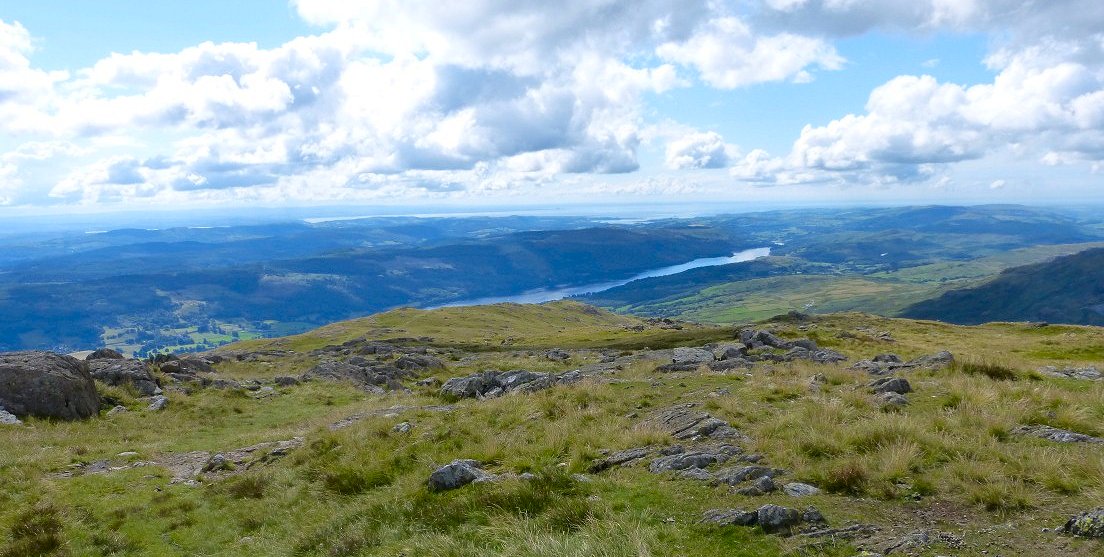 View southwards to Coniston Water and Morcambe Bay.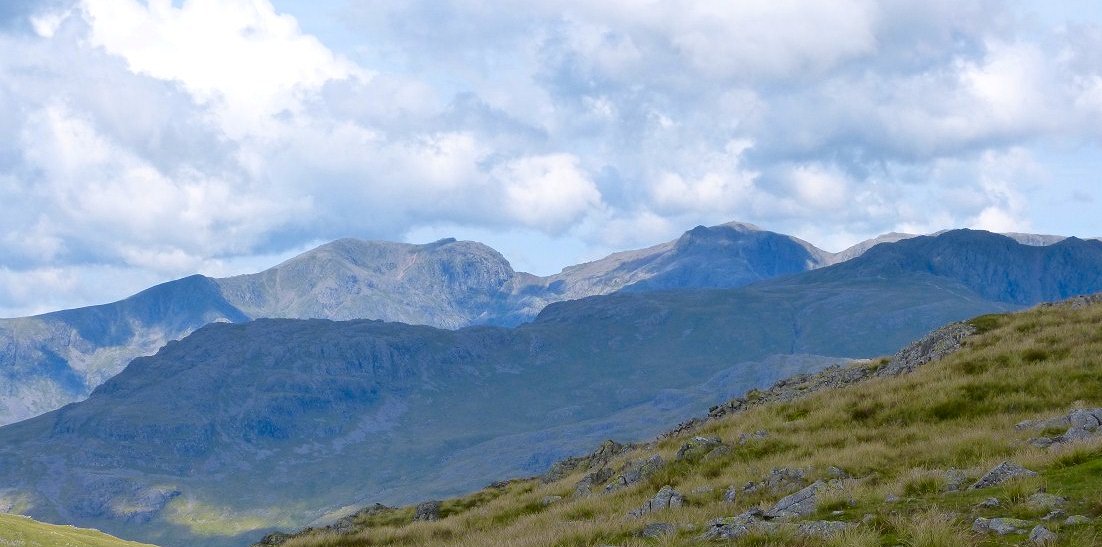 The Scafell group clear for now.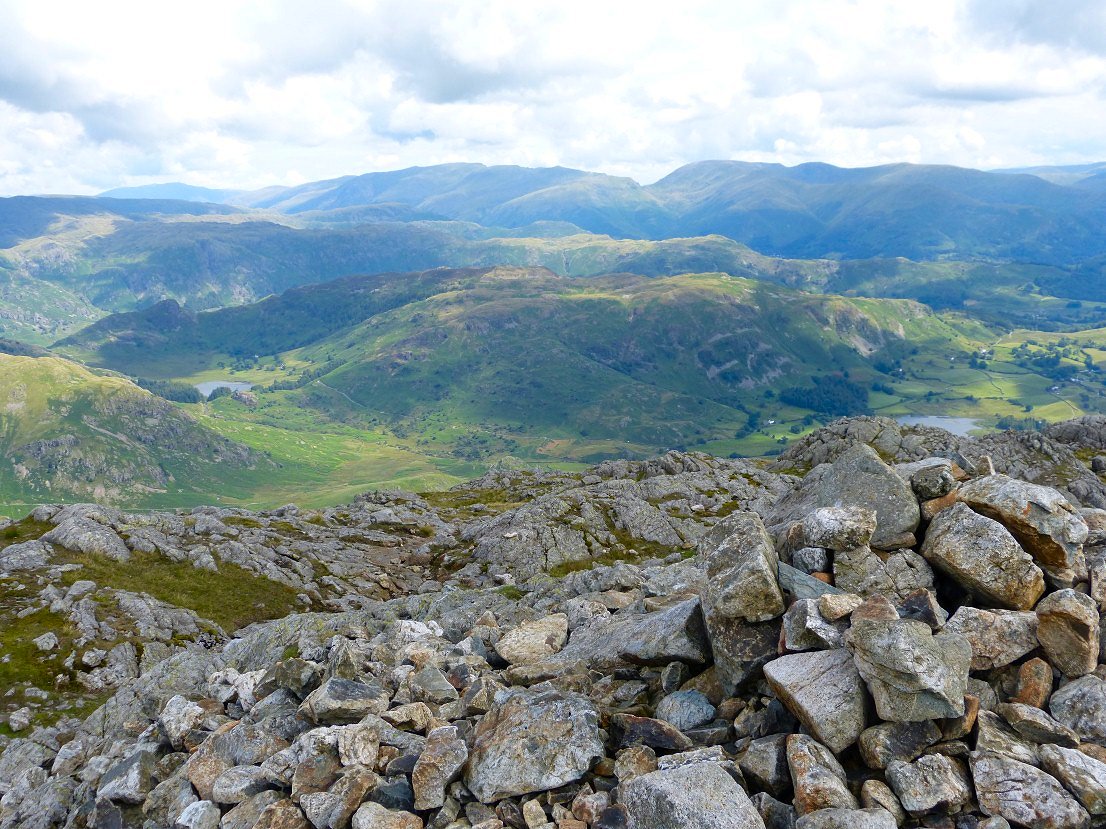 On Wetherlam now. Lingmoor fell splits Little Langdale tarn on the right and Blea tarn on the left. The Silver How/Blea Rigg ridge is next then the familiar outline of the Helvellyn fells and Fairfield split by the dip of Grisedale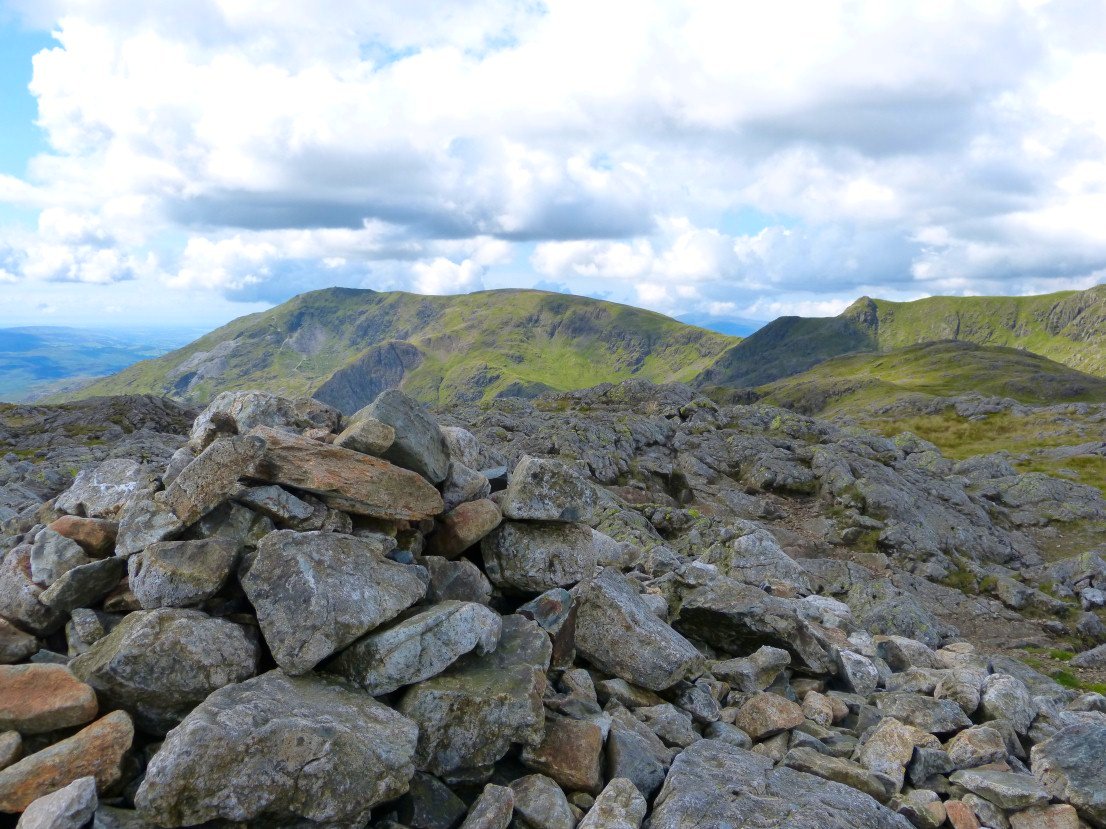 Coniston Old Man from Wetherlam..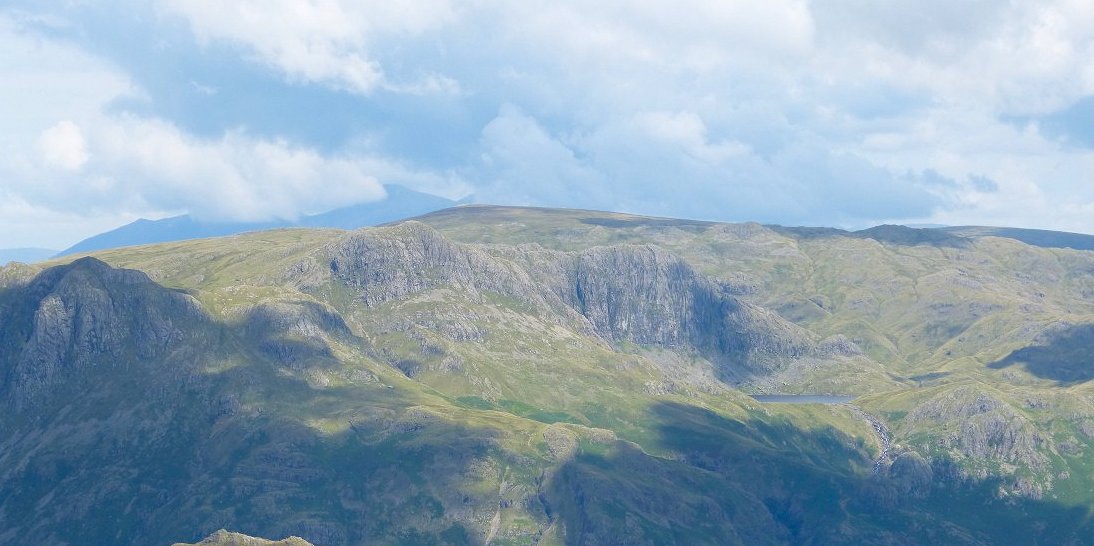 Zooming over to Stickle tarn with Pavey Arc and Harrison Stickle above.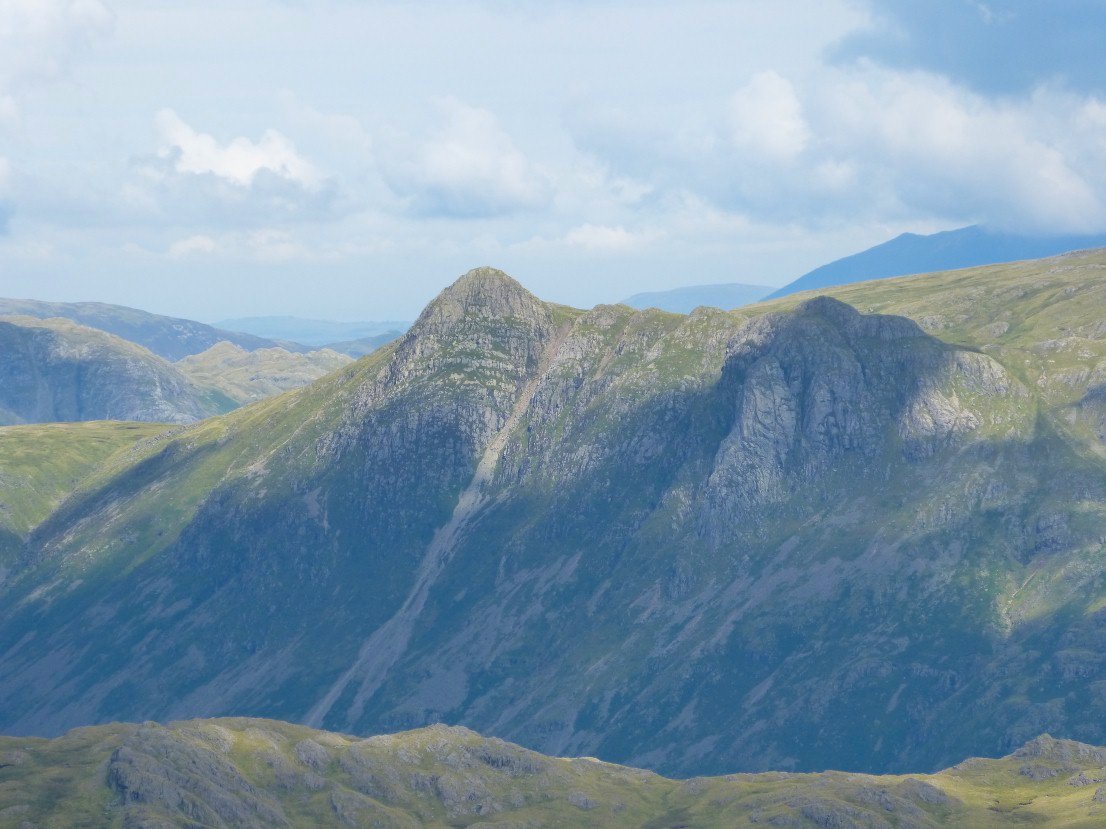 Pike of Stickle and Loft Crag.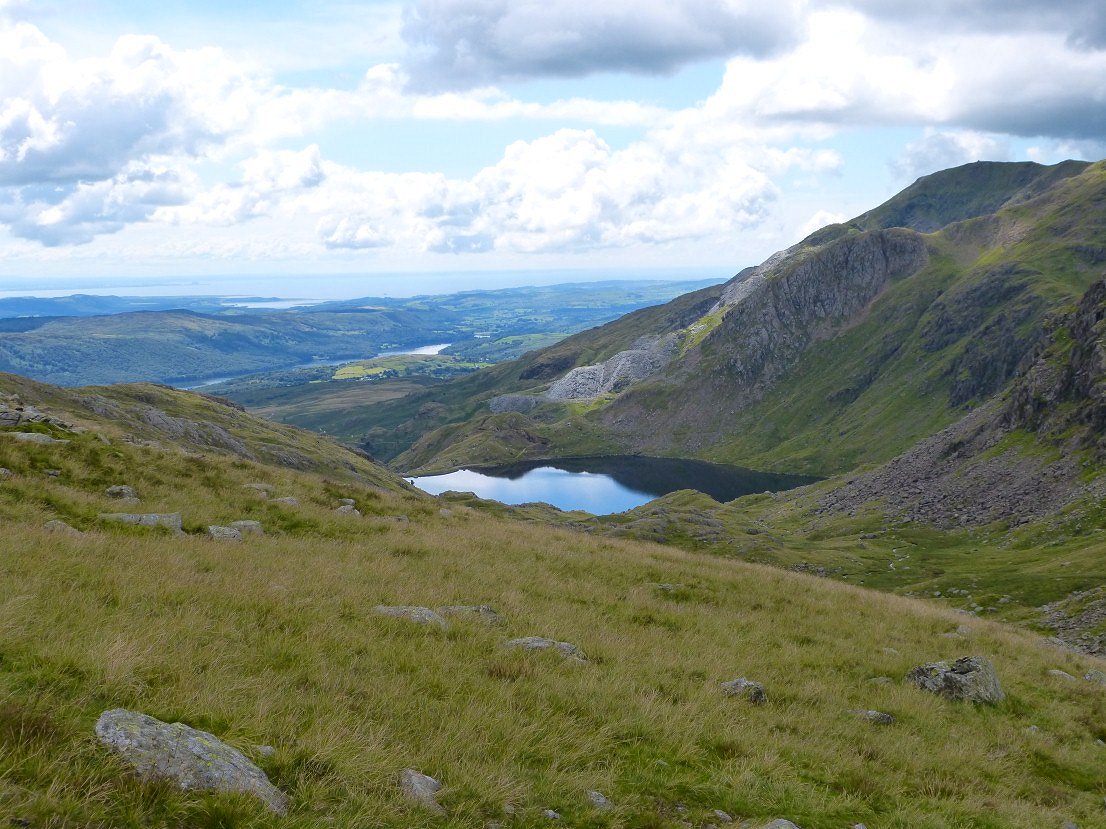 Levers Water from the drop down to Swirl Hawse.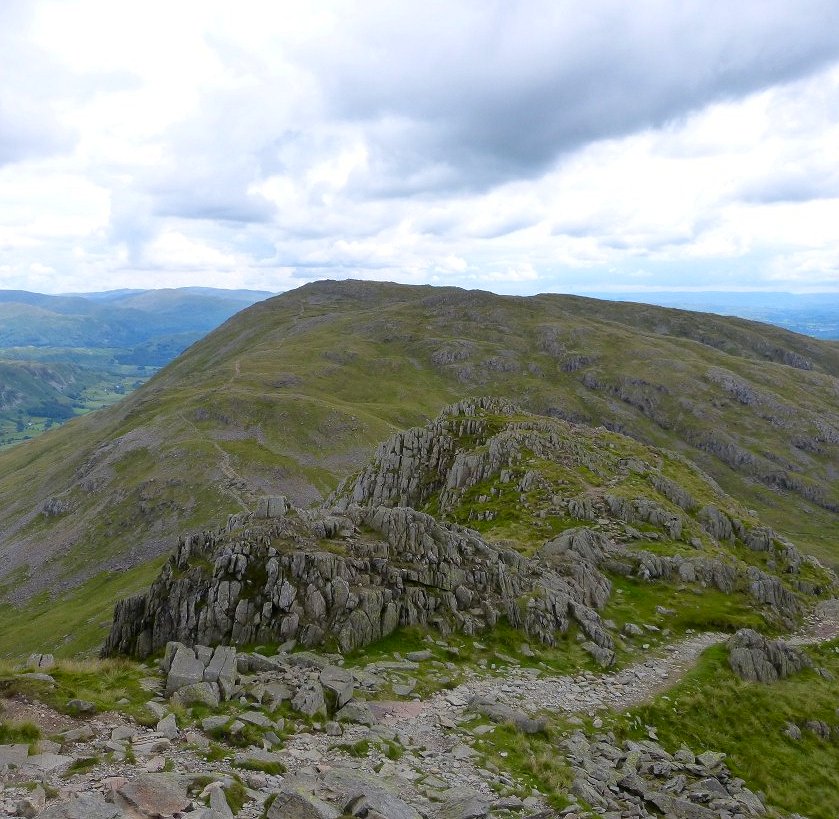 Wetherlam from the climb up Prison Band.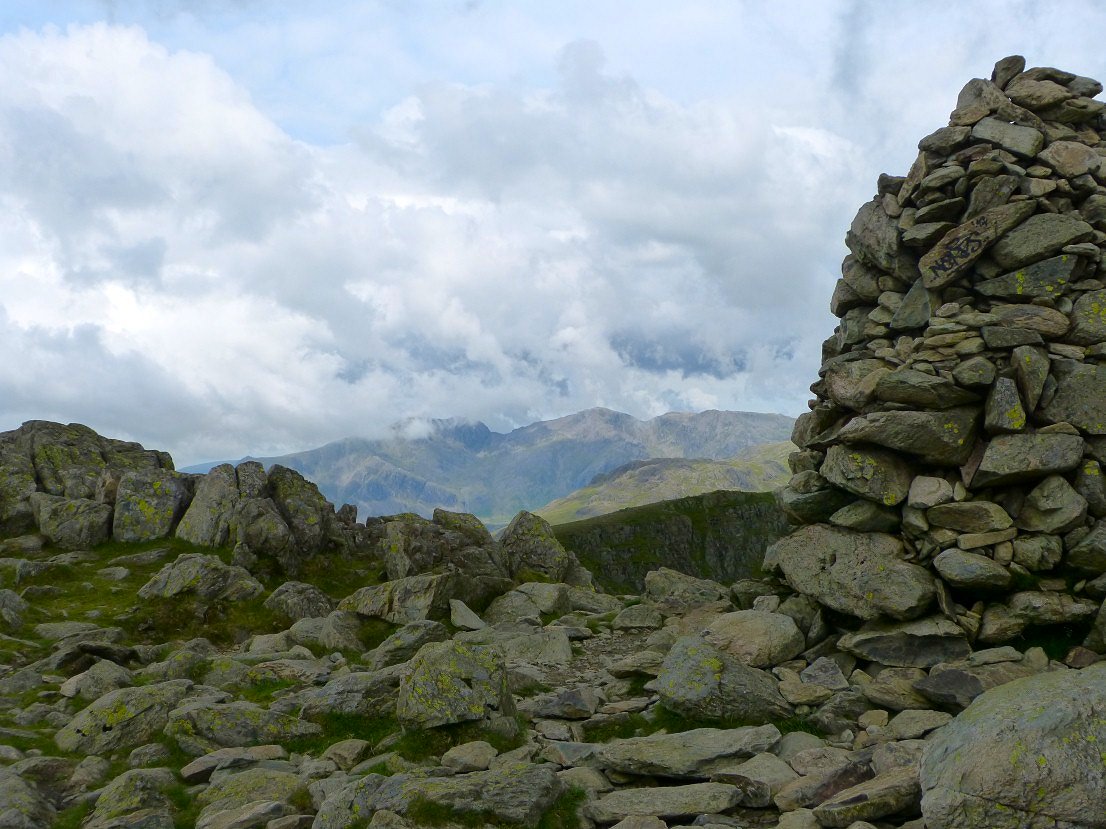 Swirl How cairn and the cloud starts to move in to the Scafells..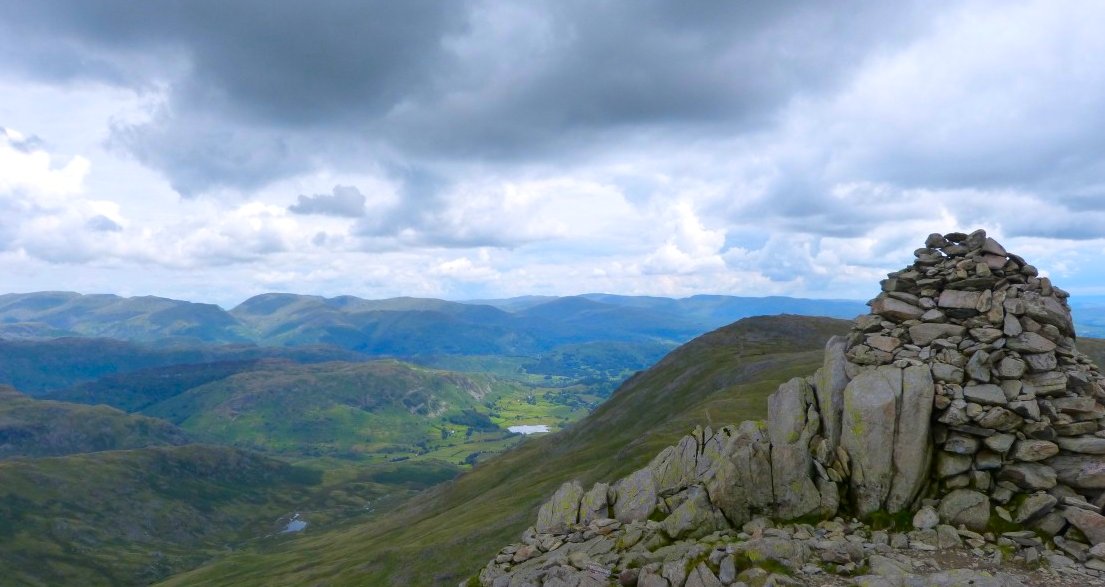 Next stop Great Carrs.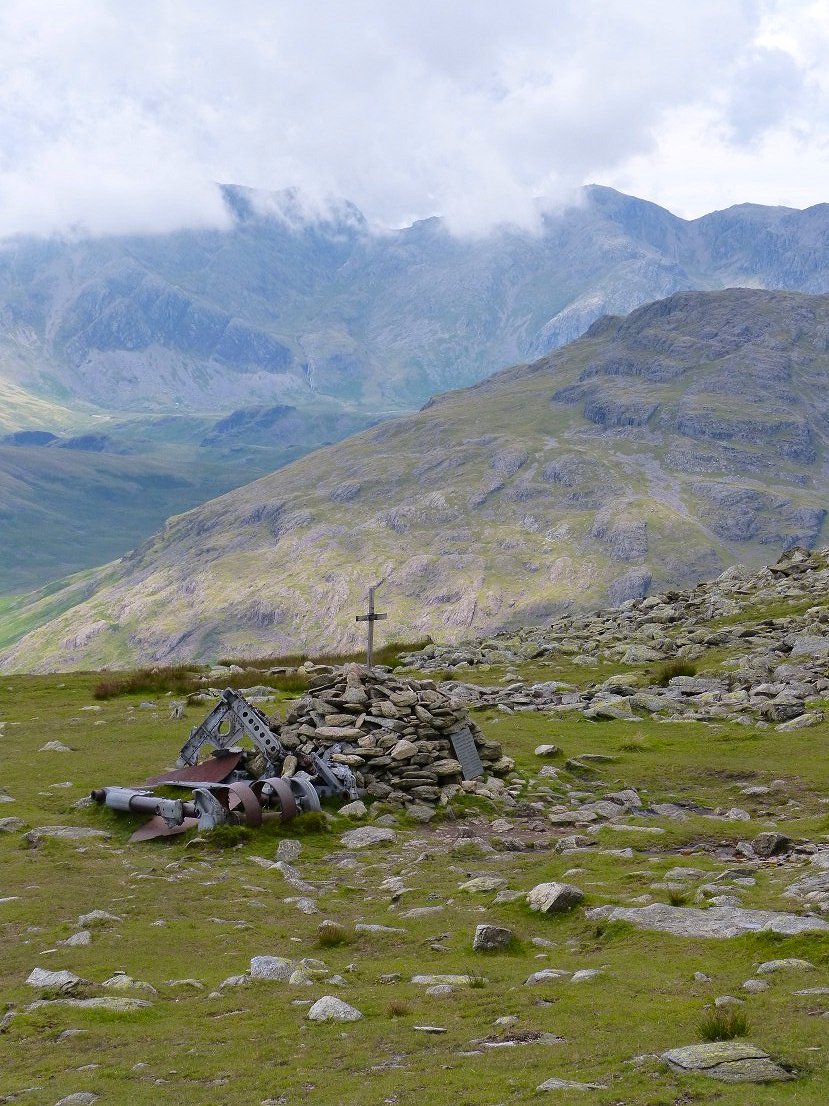 Looking over the Halifax bomber memorial and the Scafells are now covered.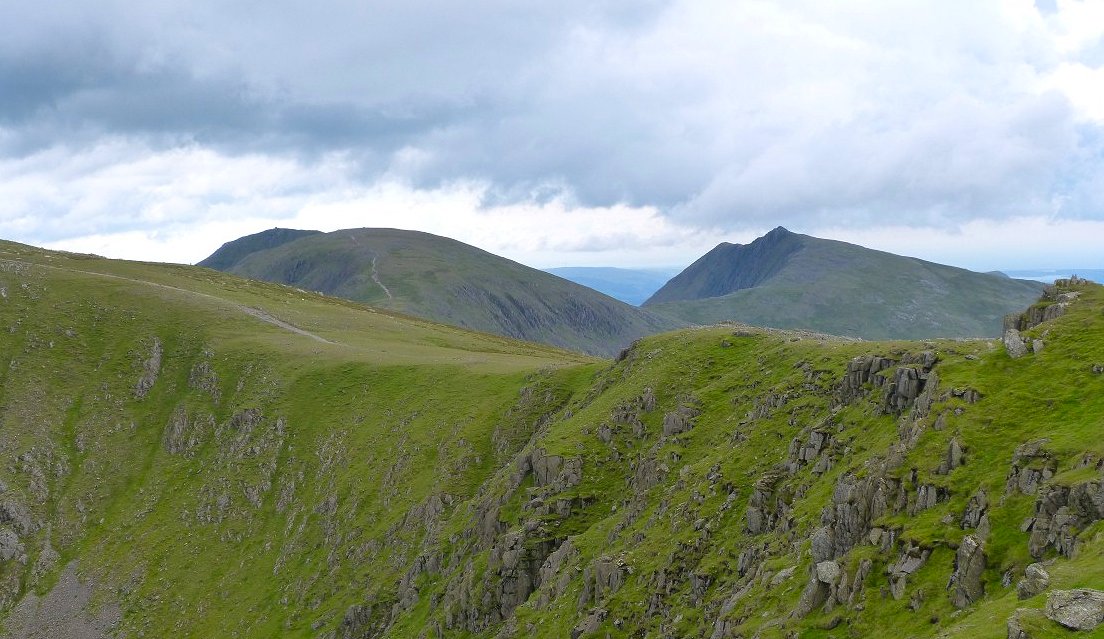 A view I never tire of: Dow Crag and the Old Man.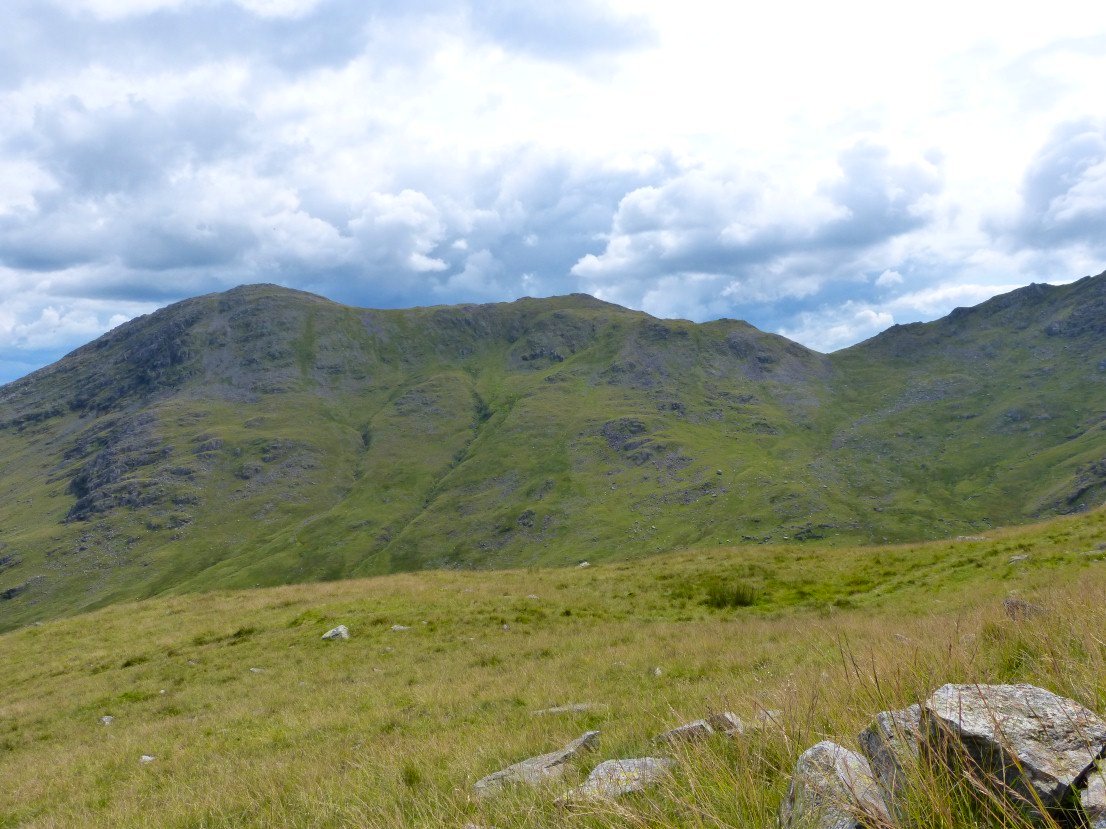 Wetherlam and the Prison from Wet Side Edge.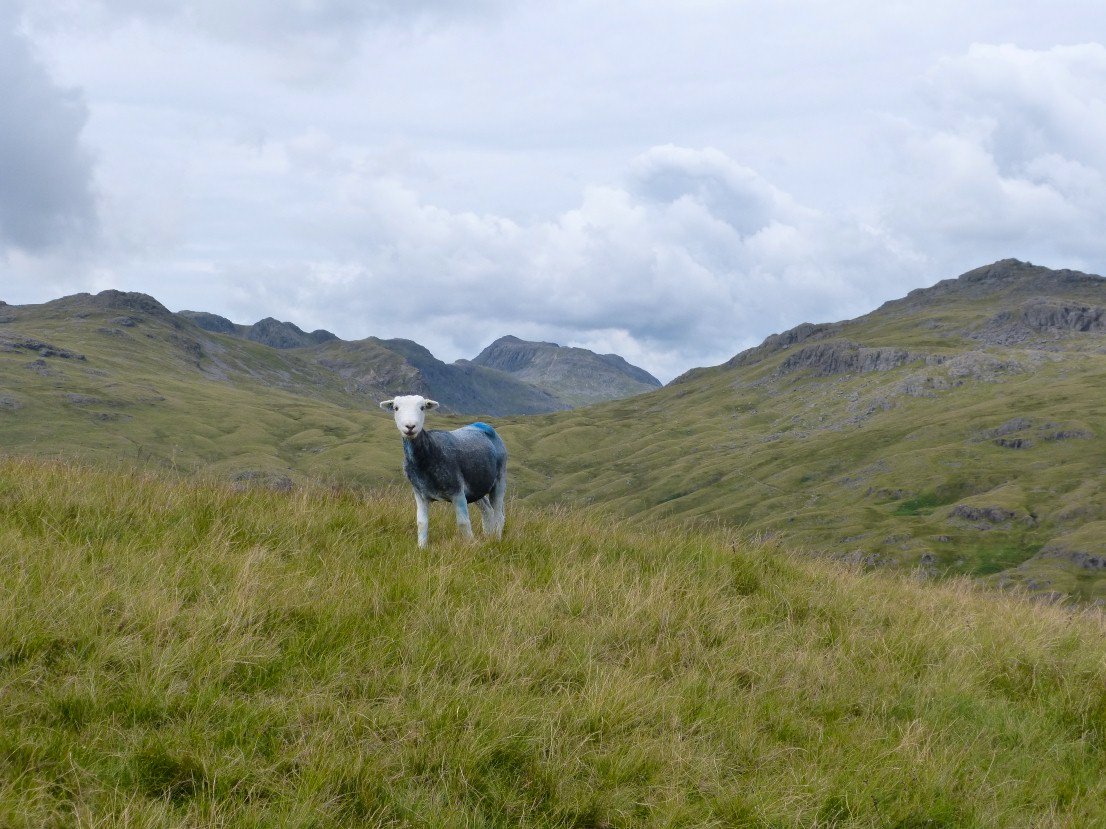 Bowfell and the Crinkles behind friendly local. All the sheep seemed friendly today, usually they run a mile when you pass but today they mainly stood and stared. ( Sue must frighten them off ).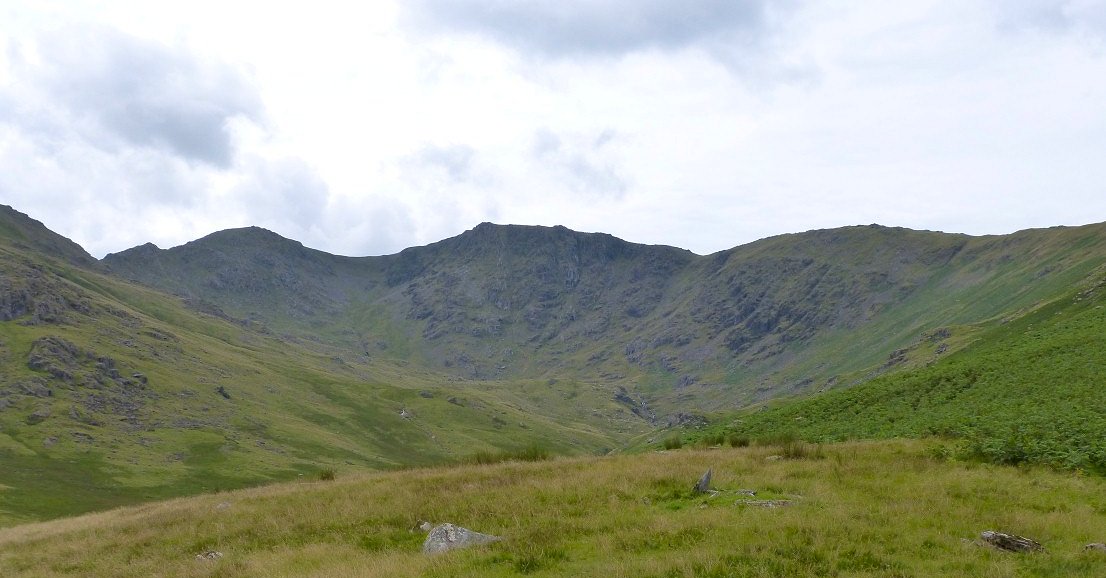 Head of Greenburn from near the bottom of the valley..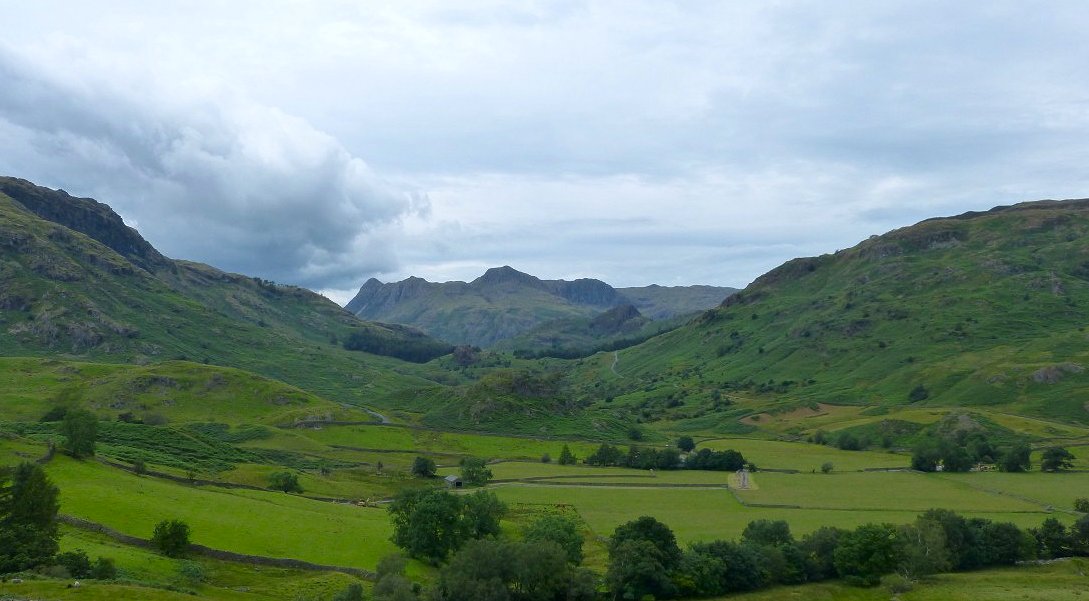 Classic view of the Langdale Pikes from the path to Little Langdale.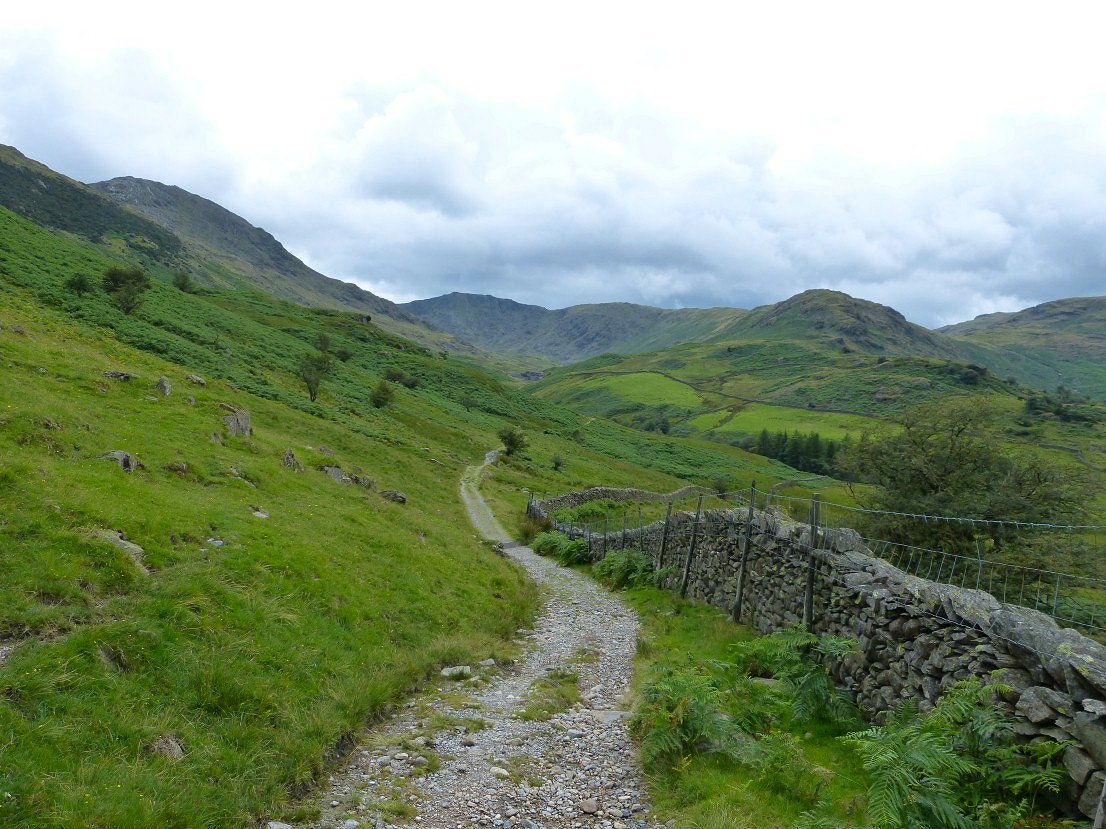 . The view back along the ridge I have just descended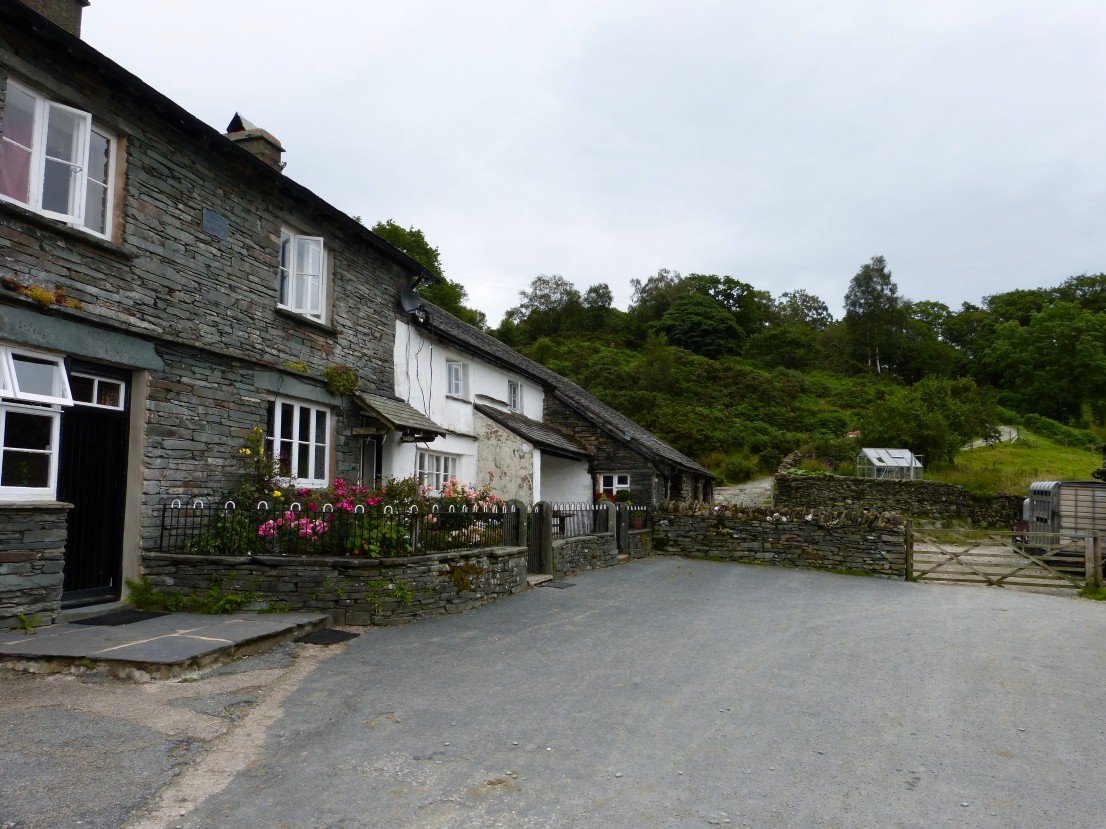 Back to the cottages at Tilberthwaite.