WWW.KARLSWALKS.CO.UK
PICTURES AND TRIP REPORTS FROM MY WALKS IN THE ENGLISH LAKE DISTRICT
---
Around Longsleddale
16th July 2017
Route. Sadgill - Wray Crag - Shipman Knott - Kentmere Pike - Harter Fell - Gatescarth pass - Brownhowe Bottom - Sadgill ( about 8 miles 2200ft ascent )
A really lovely day for a walk today with light warm winds, but not too hot for haze so clean clear air for good views.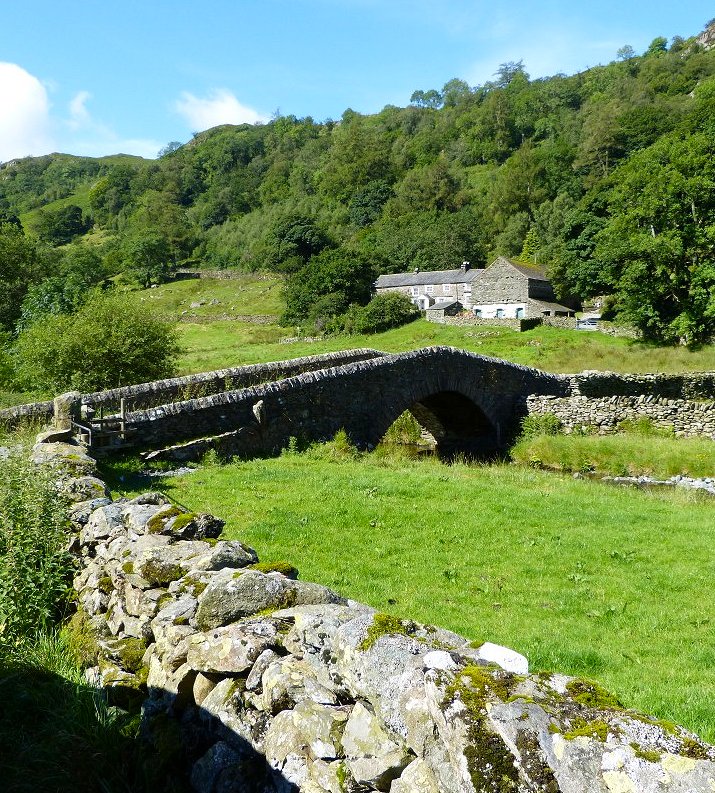 We had not been to Sadgill for a while so that's where we ended up this week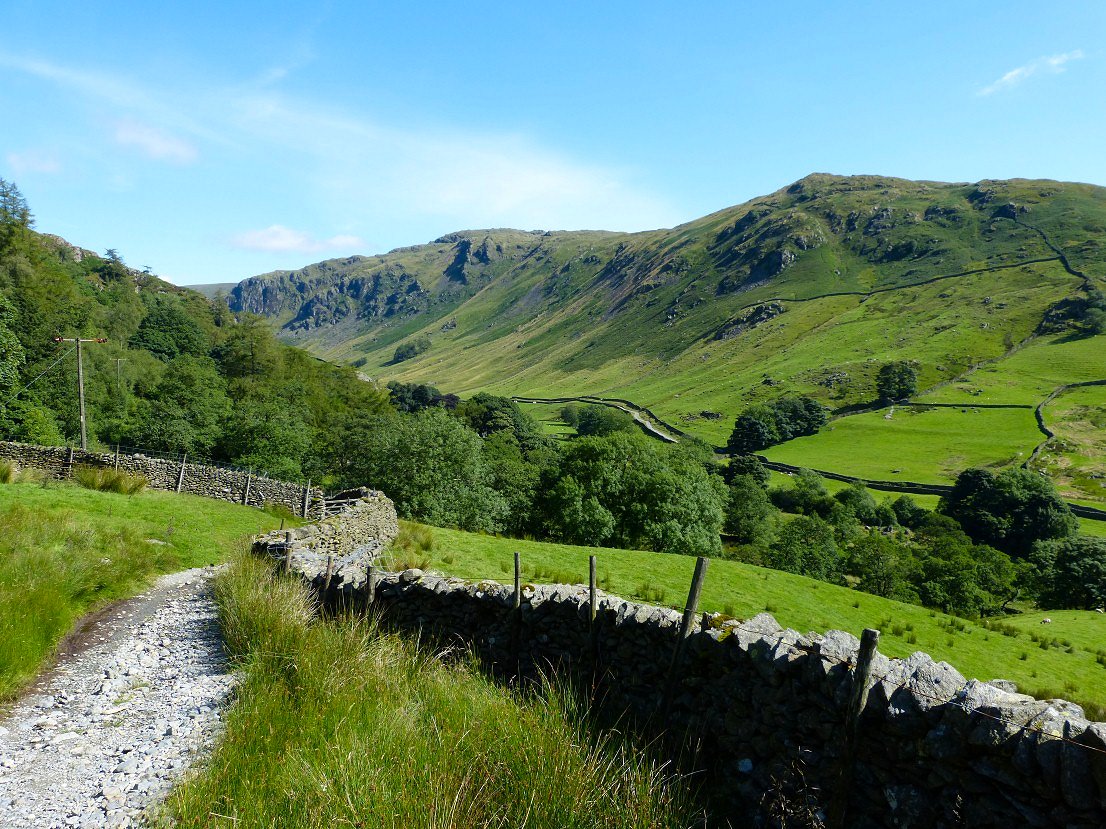 Climbing away from Sadgill on the Bridleway which leads to Kentmere.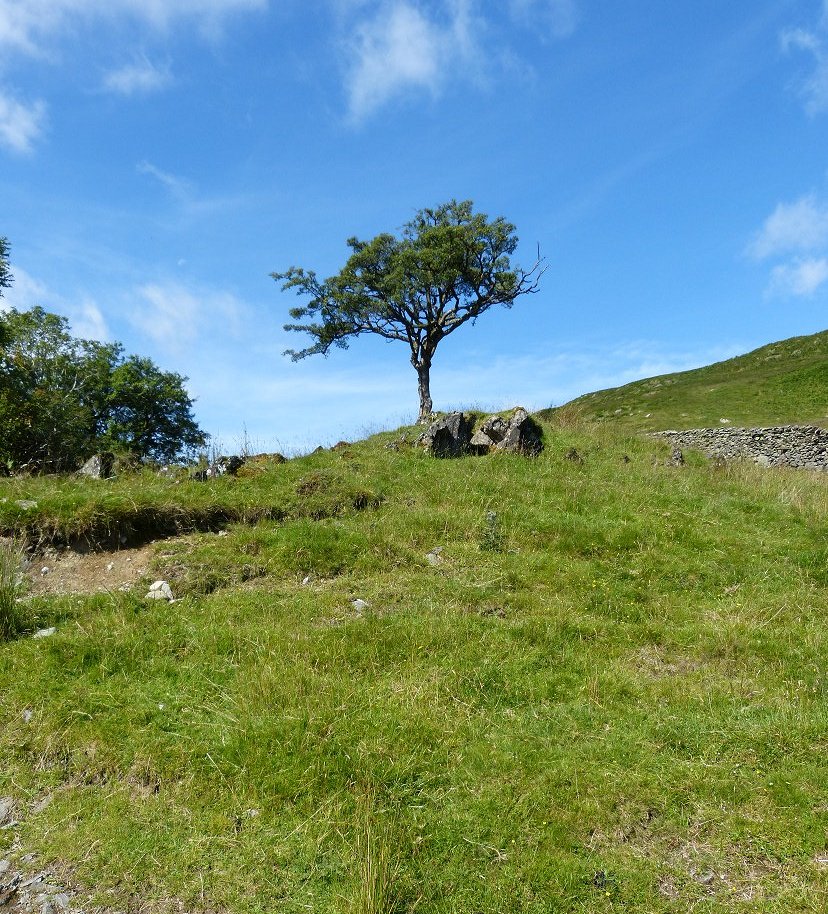 Lonely tree stands out against the blue sky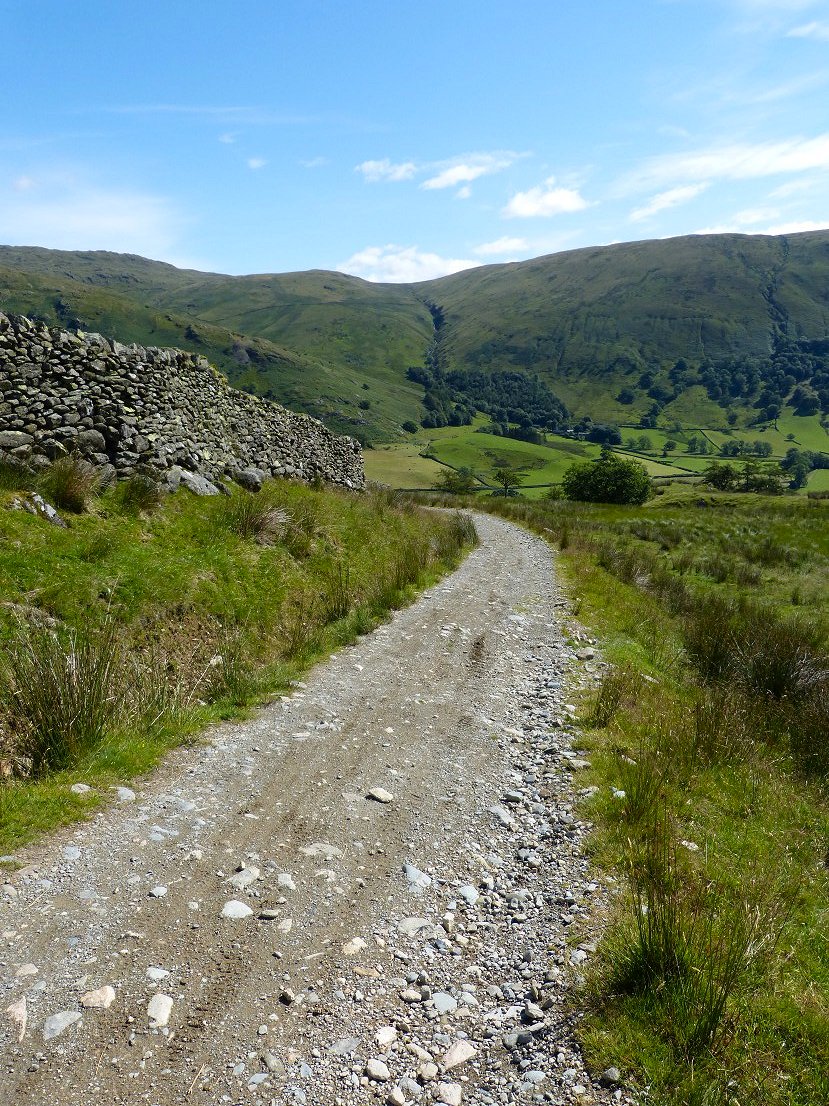 Looking back to Stockdale and Ancrow Brow across the valley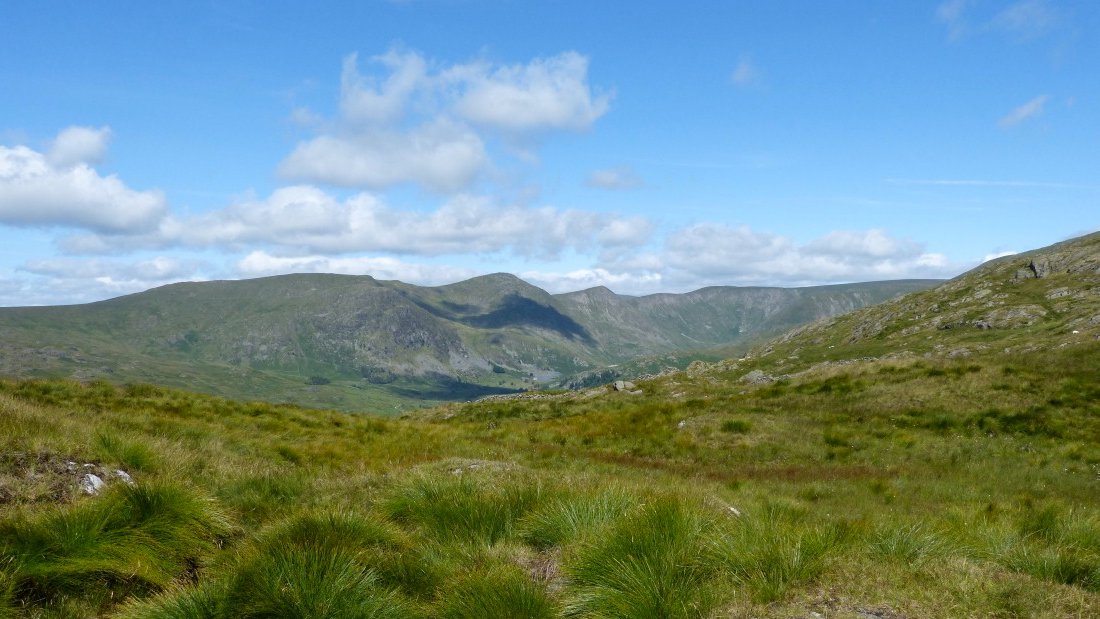 .At the top of the pass we turn right and get the views of the Ill Bell ridge.
.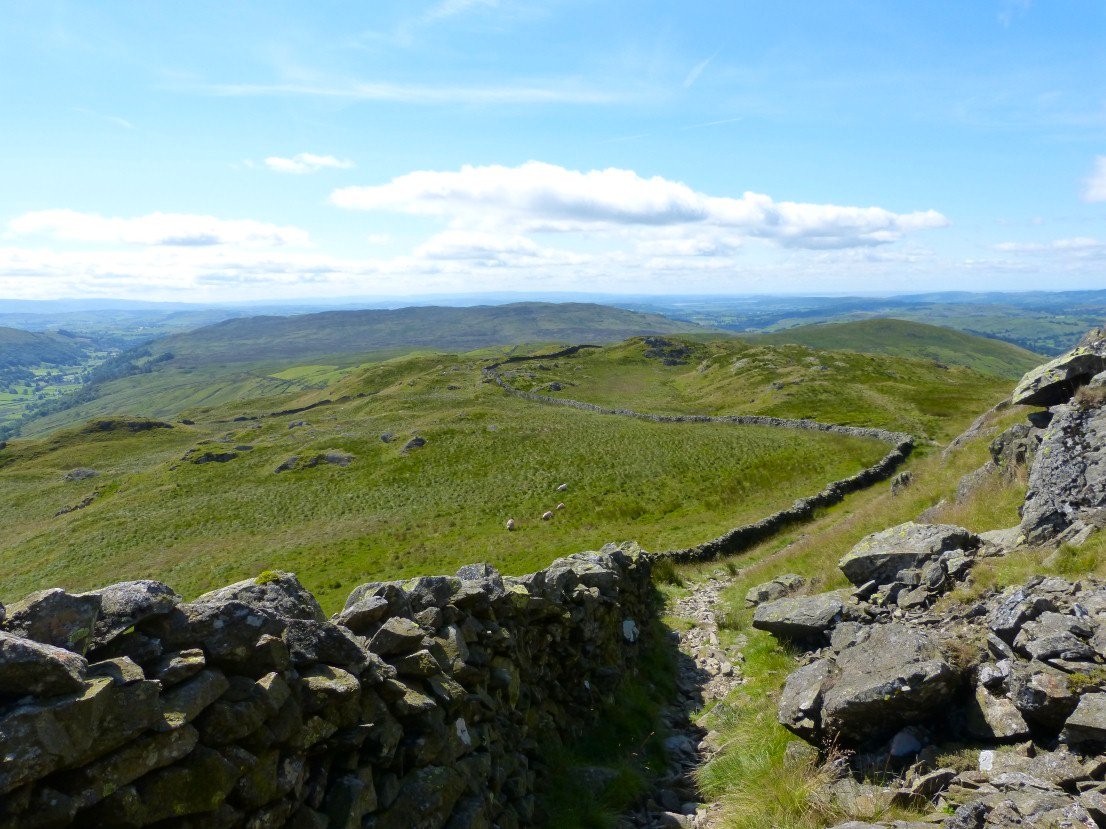 The path over Wray Crag and onto Shipman Knotts mostly follows the wall.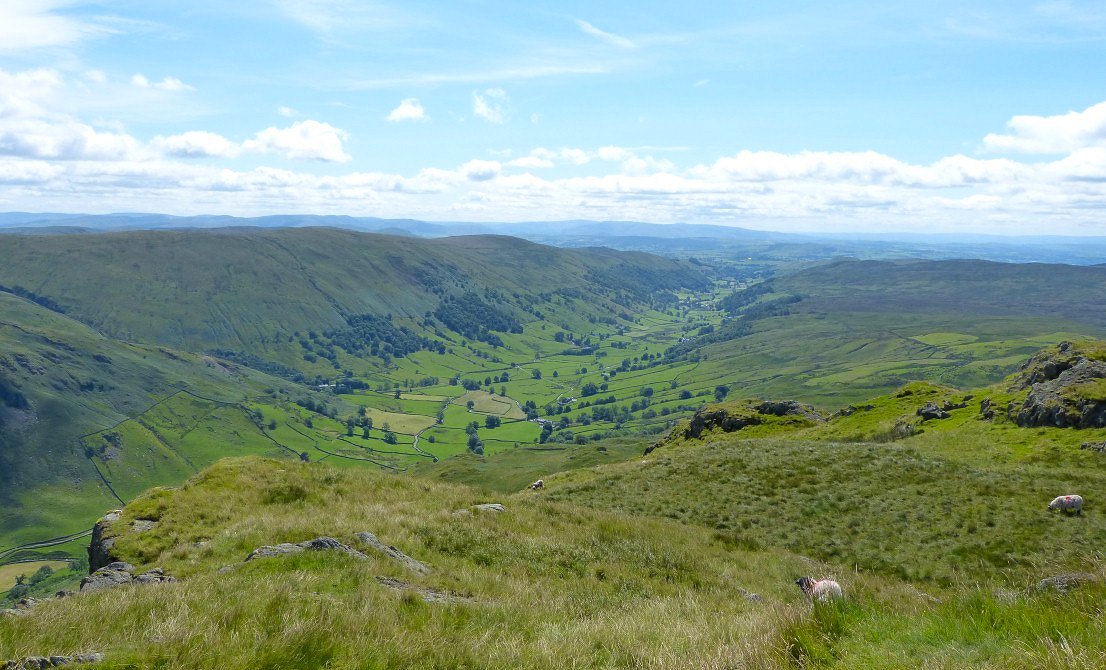 Lower Longsleddale from Shipman Knotts.
Clear view to the Coniston fells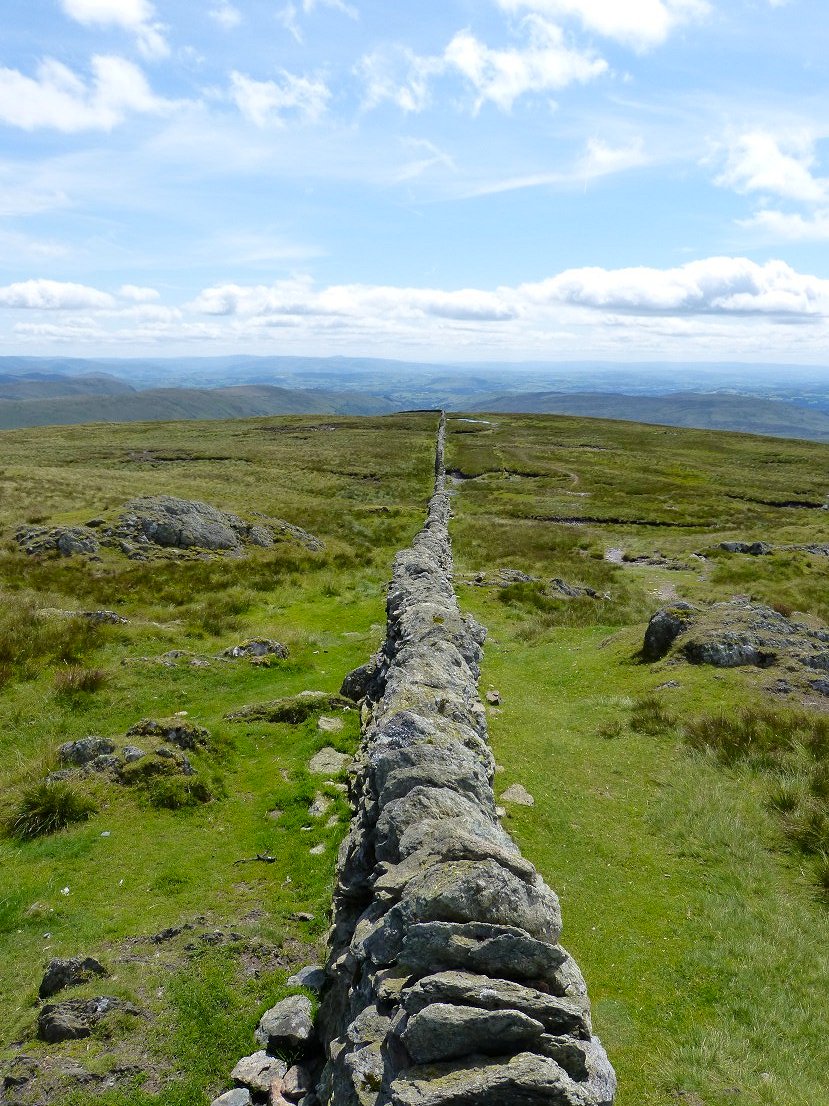 Looking southwards standing on the stone stile on Kentmere Pike.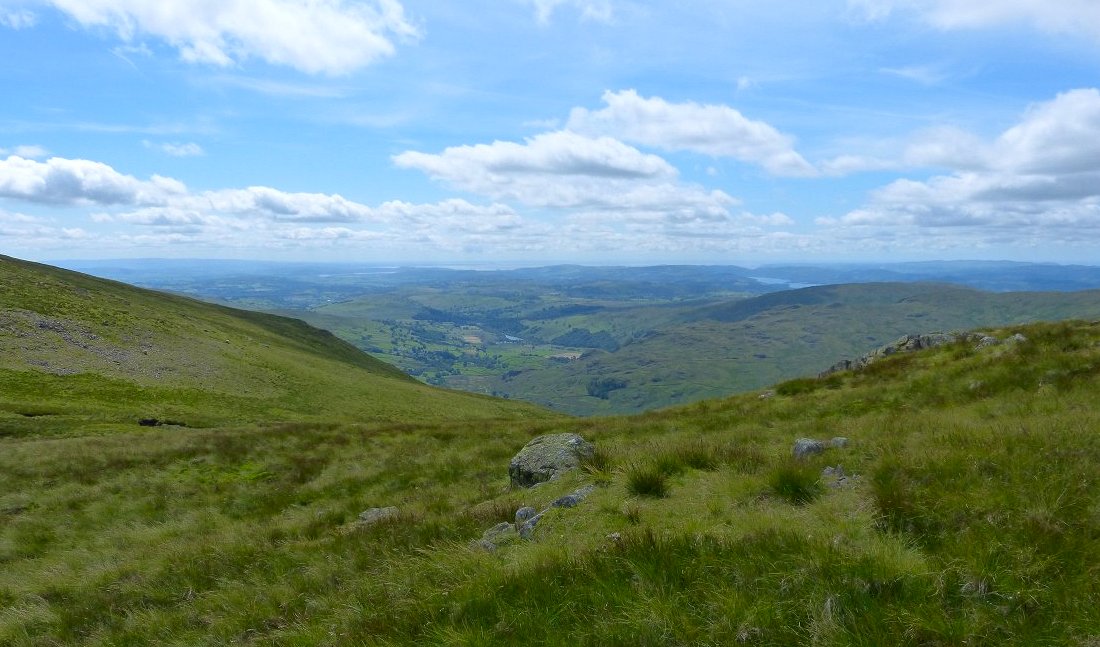 Kentmere valley and Windermere beyond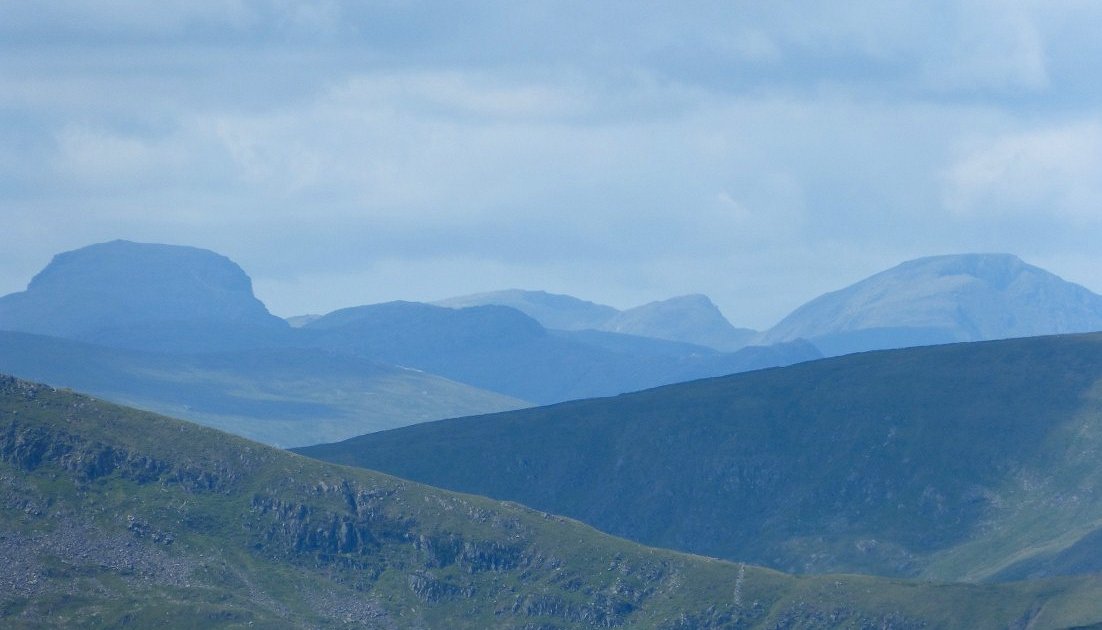 Zooming in to Great Gable on the left and Pillar on the right.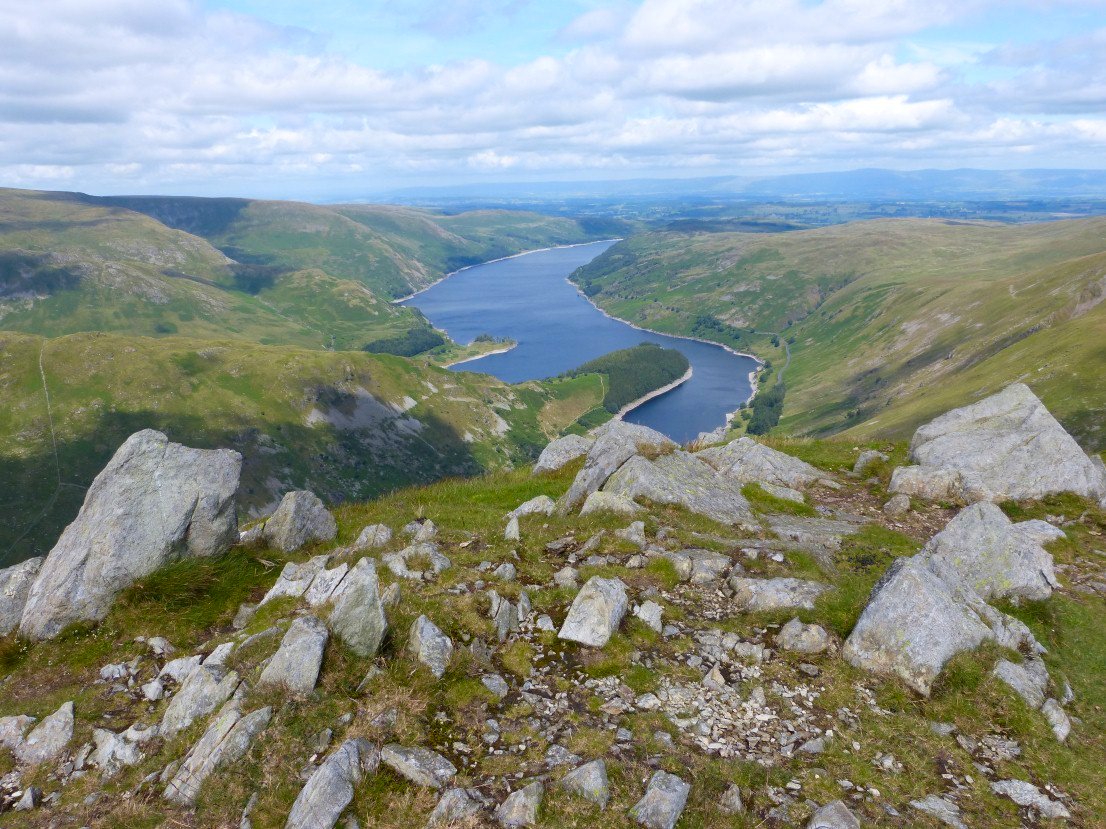 Haweswater from Harter Fell.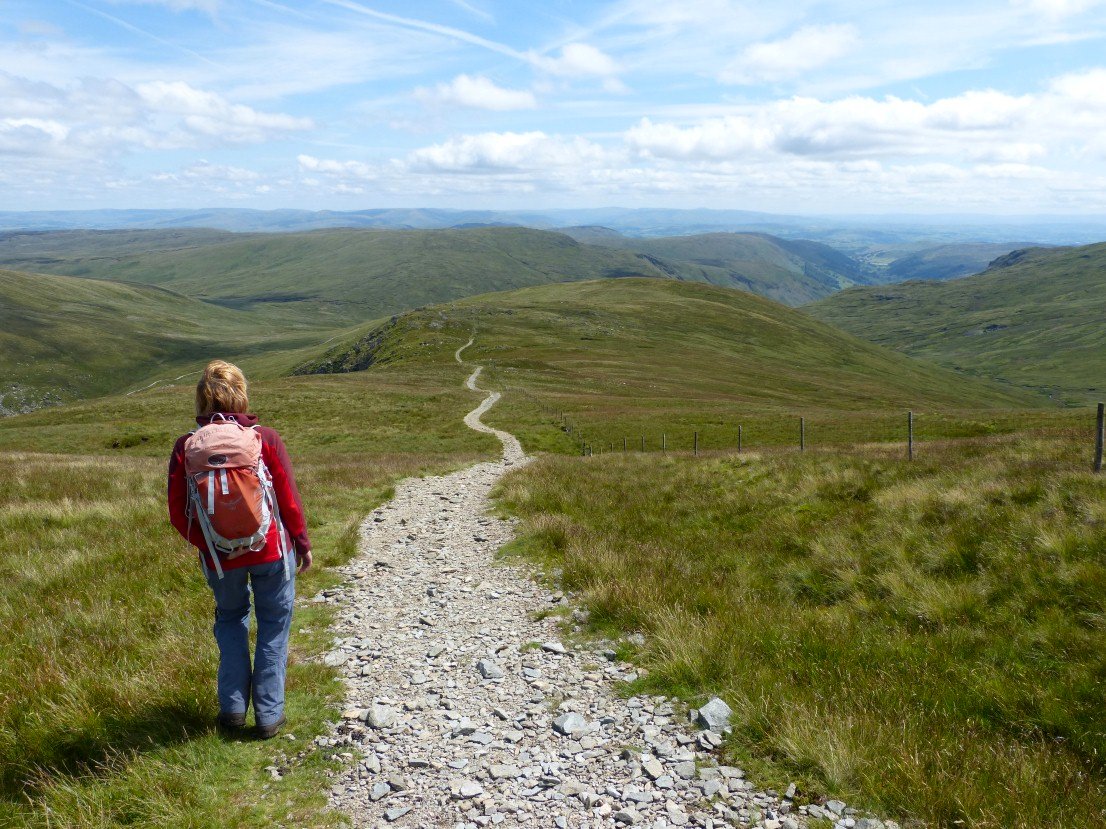 Clear easy path guides you down to the valley..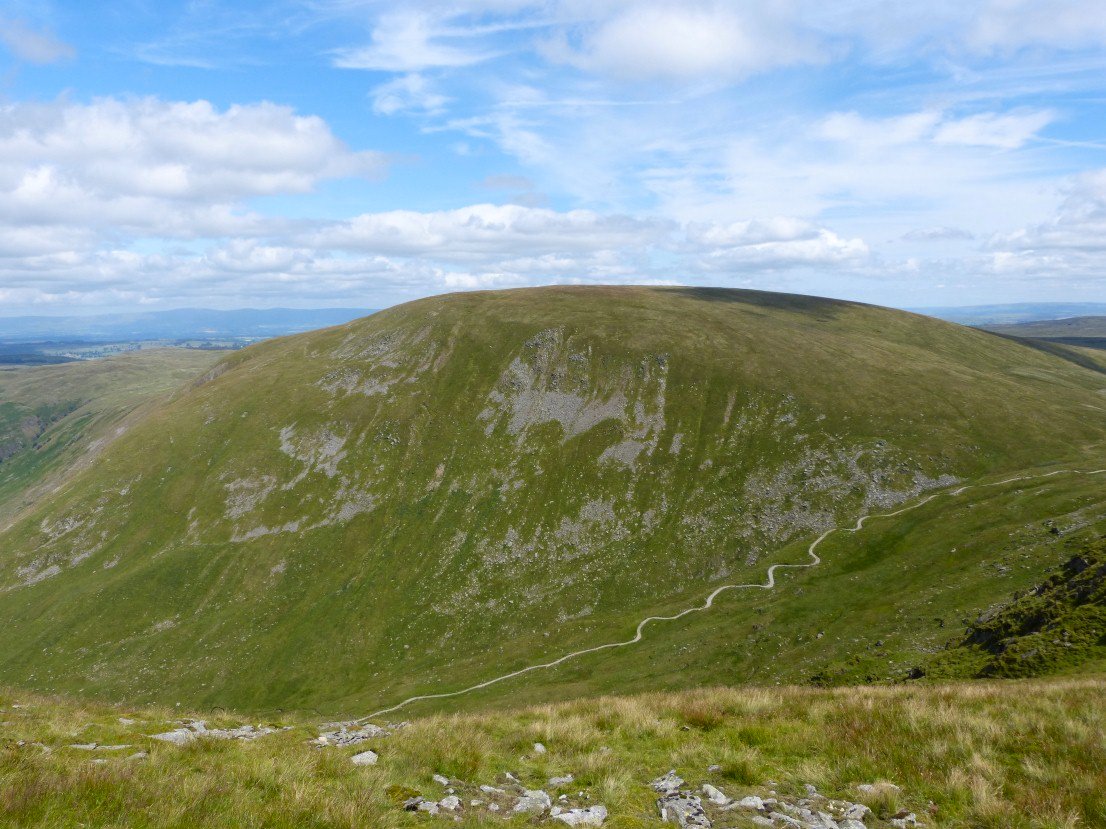 Branstree across Gatescarth pass.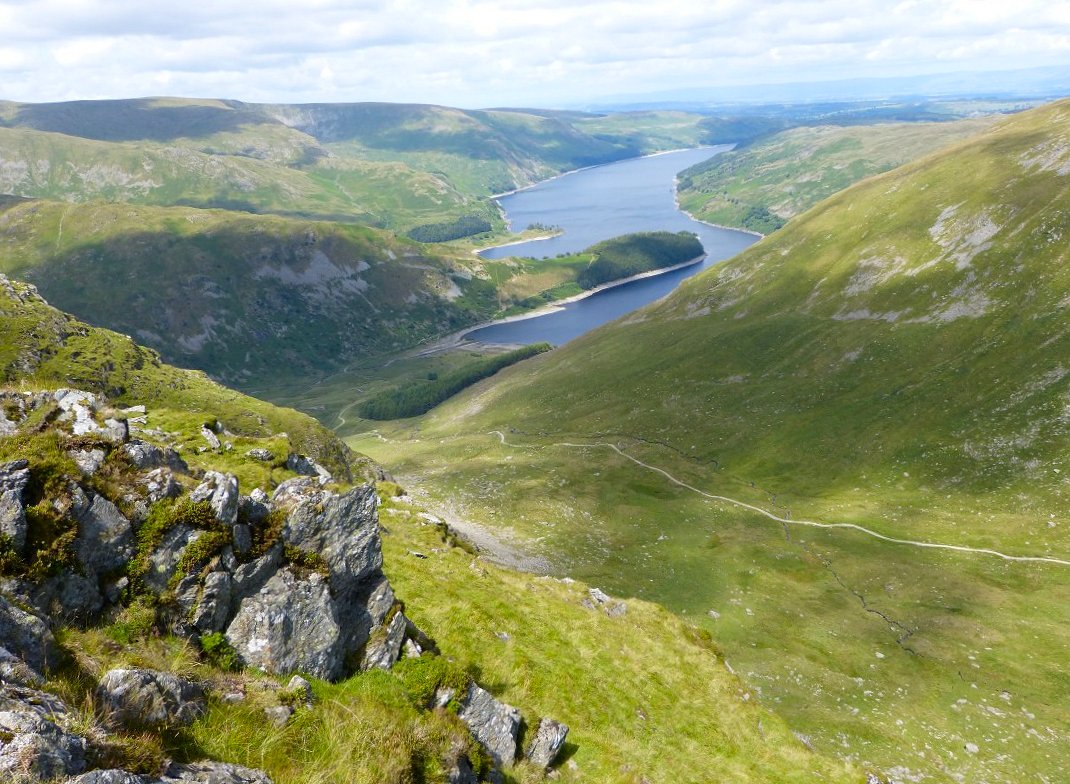 Haweswater again from lower down on the path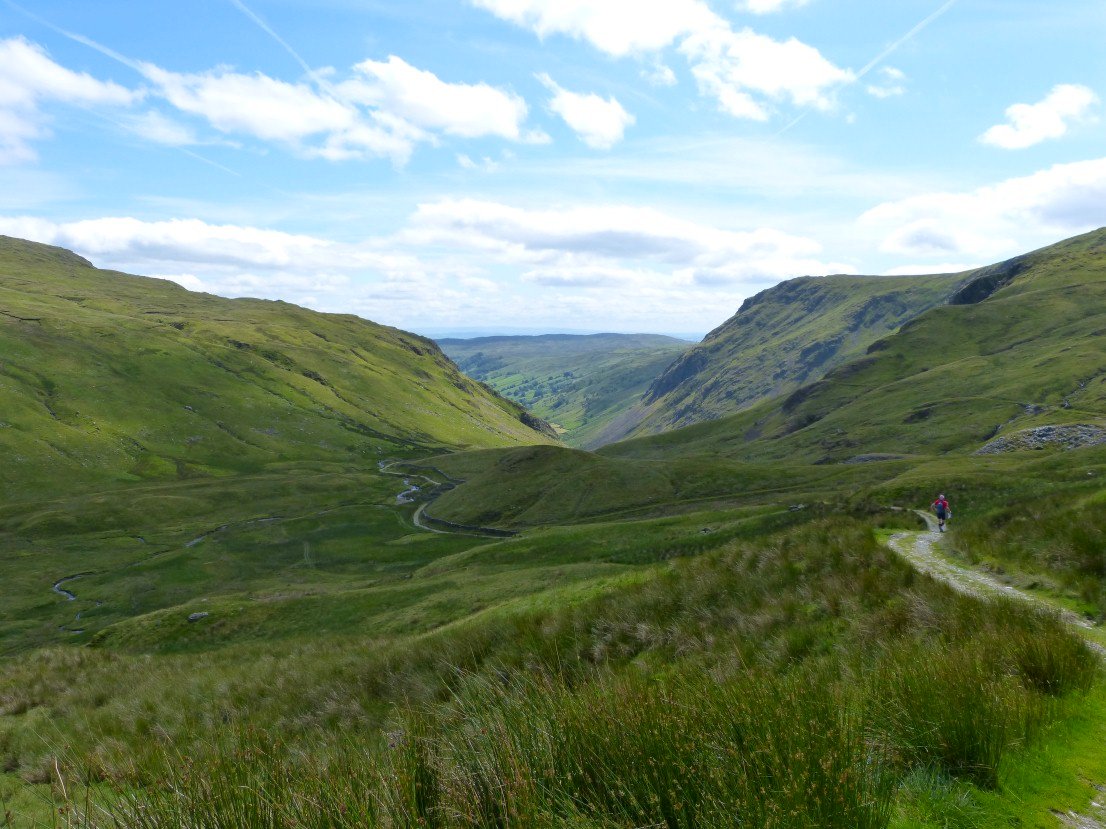 Looking down Longsleddale.
On our last few walks when the weather has been kind we find ourselves taking things really easy, having numerous stops and even little naps, we only just break 1mph on average but what's the rush ?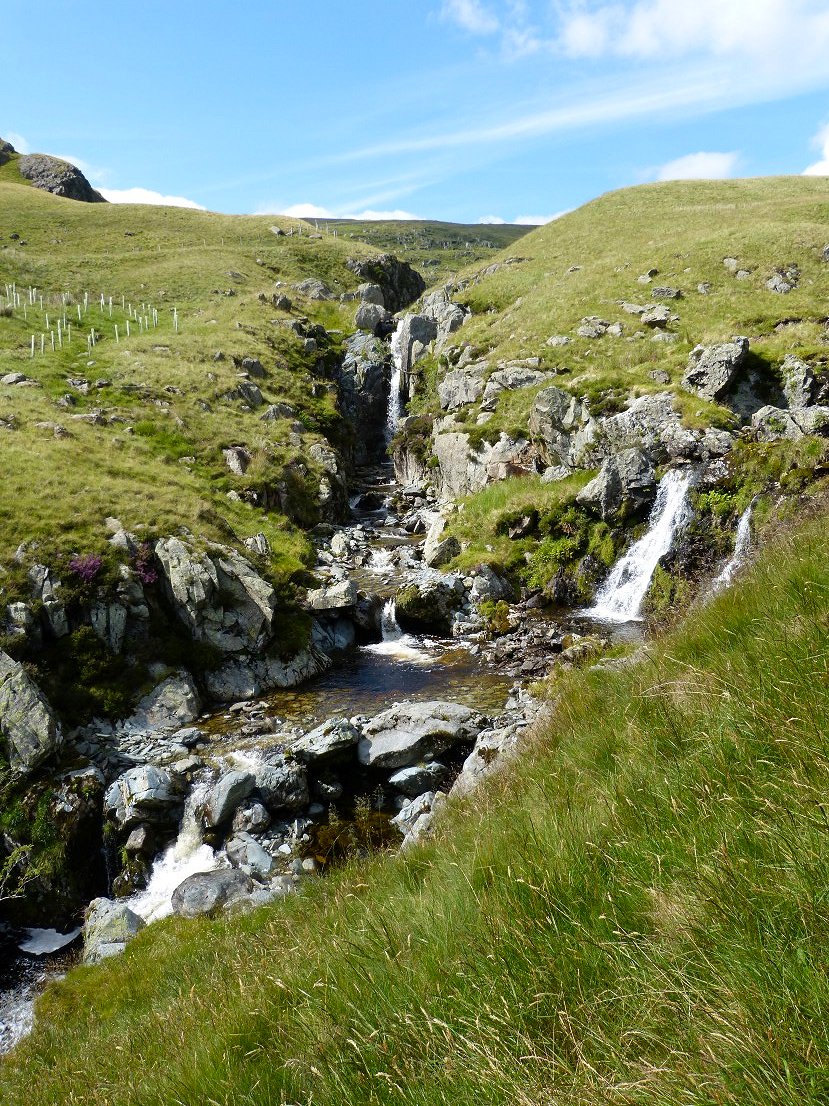 Lovely cascades in the River Sprint.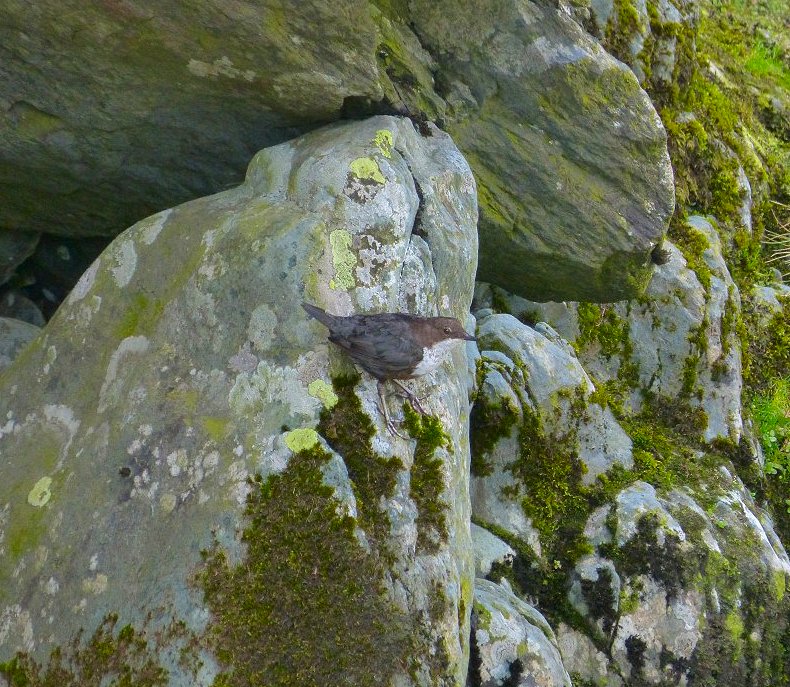 Sue pointed out this dipper by the river.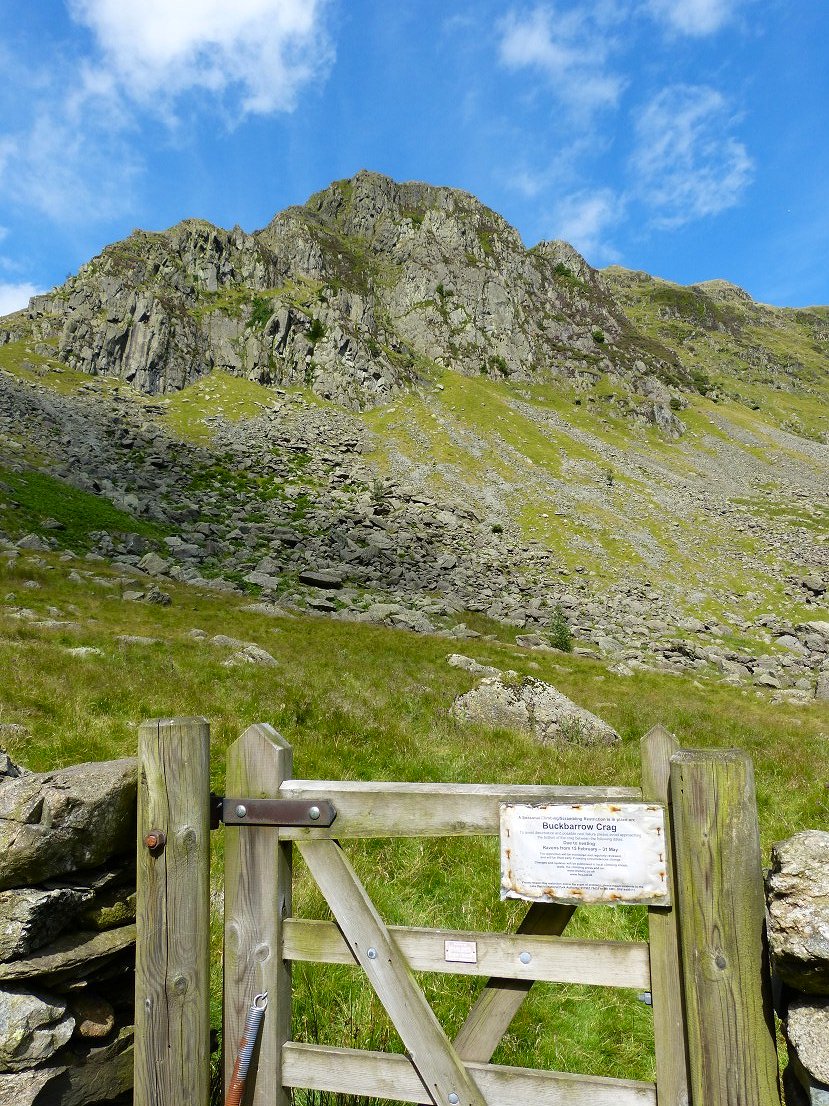 No mistaking the name of this crag. The notice is advising climbers to avoid the nesting bird season.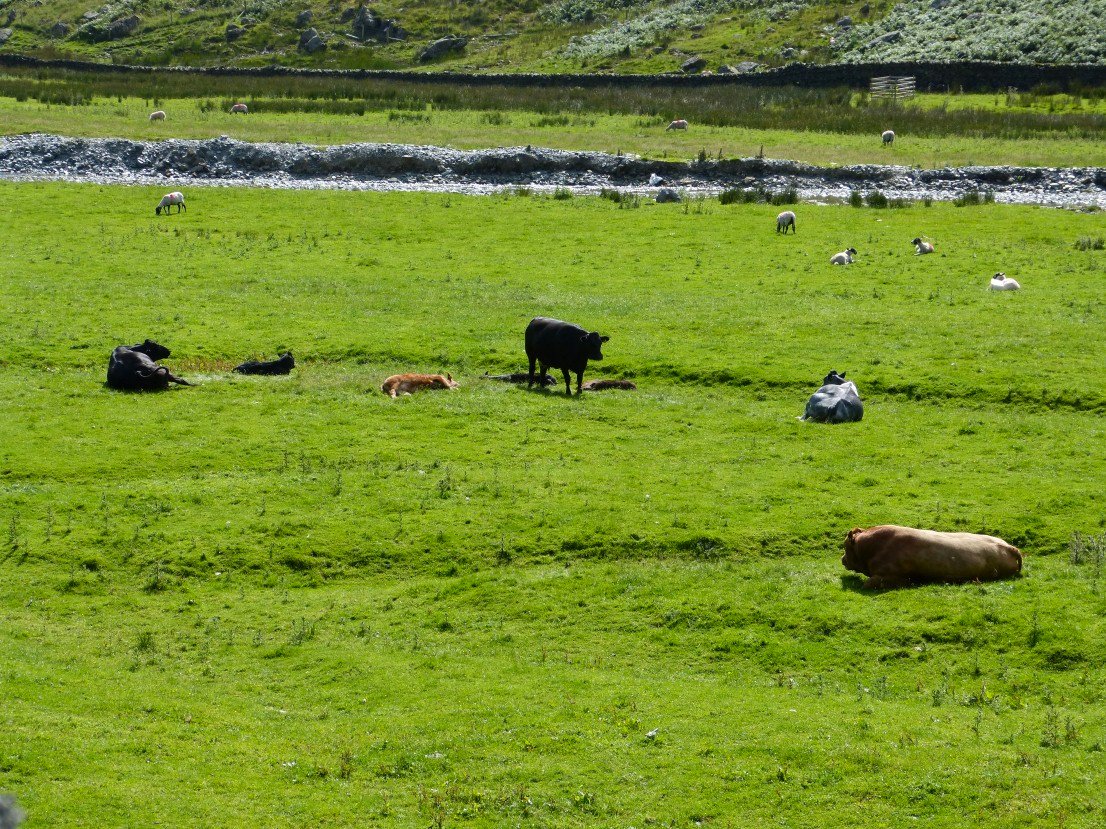 The calves are finding the day a little warm. We were glad that the huge bull was on the other side of the wall.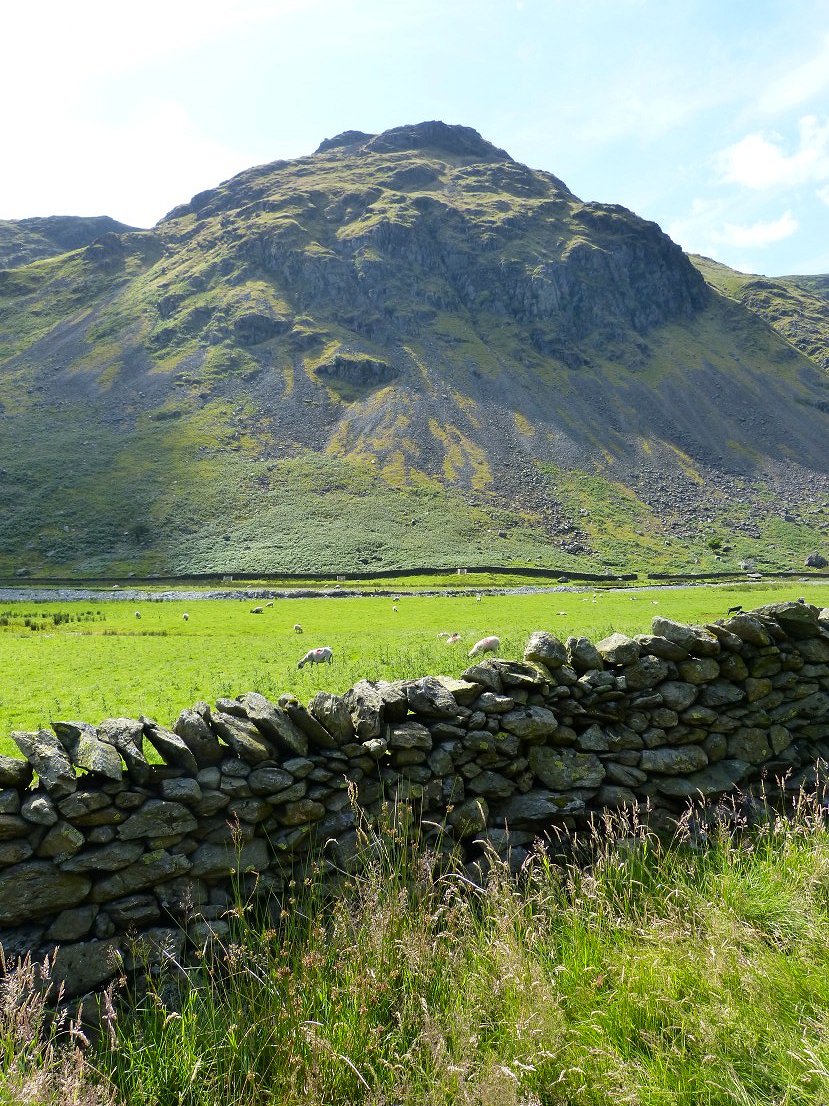 Goat Scar.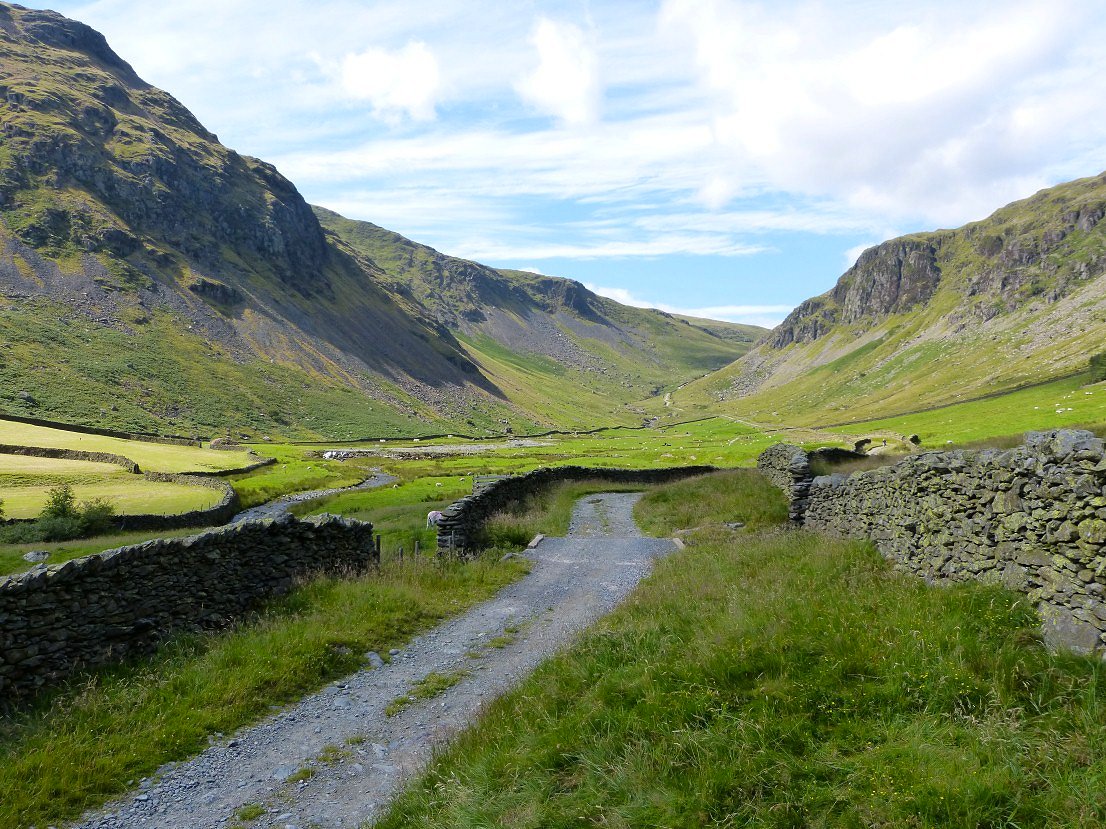 Super view back along Longsleddale.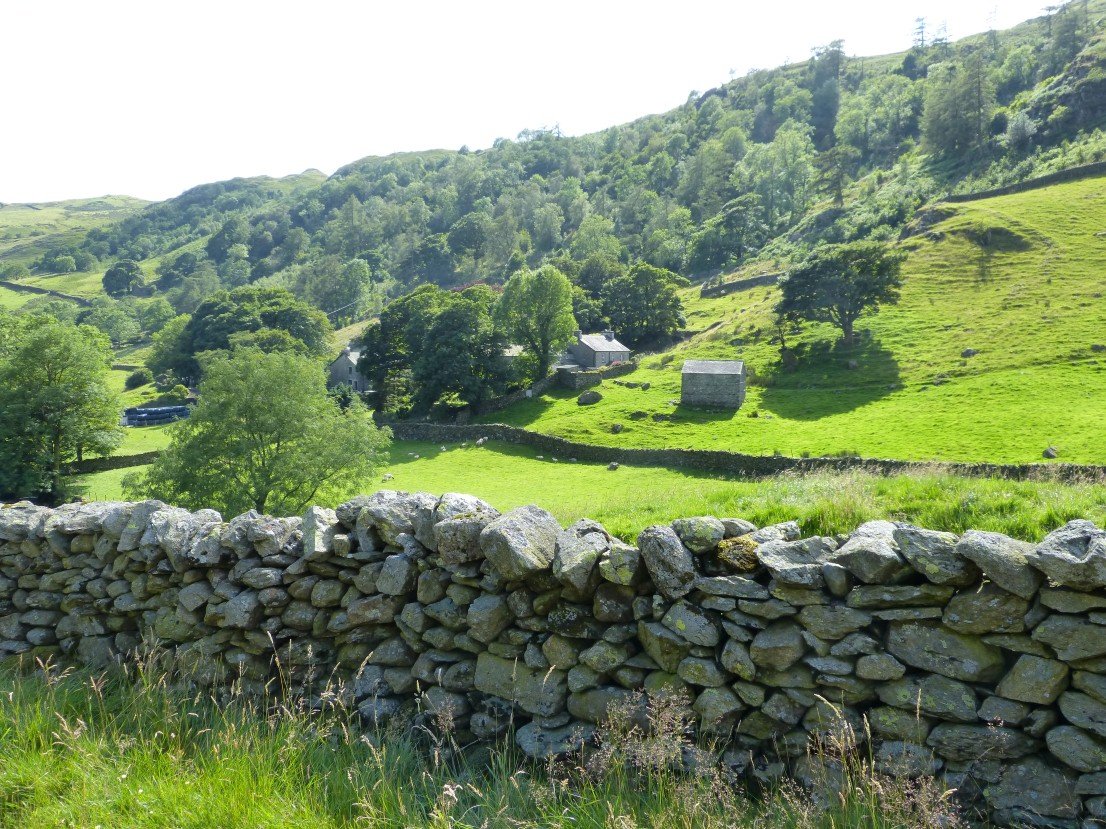 Back to Sadgill farm.