WWW.KARLSWALKS.CO.UK
PICTURES AND TRIP REPORTS FROM MY WALKS IN THE ENGLISH LAKE DISTRICT
---
Beda Fell and Place Fell
30th July 2017
Route. St. Peter's church - St. Martin's church - Winter crag - Beda Head - Bedafell Knott - above Boredale Hause - Place fell - Low moss - High Knott - Lakeshore path - Doe Green - St. Peter's church - ( about 8 miles 2500ft ascent )
After getting lucky with the weather on our last few outings we were due a dodgy weather day although today was not all bad. We ( Sue, Lynne and Mark ) had a few periods of sunshine mixed in with the showers.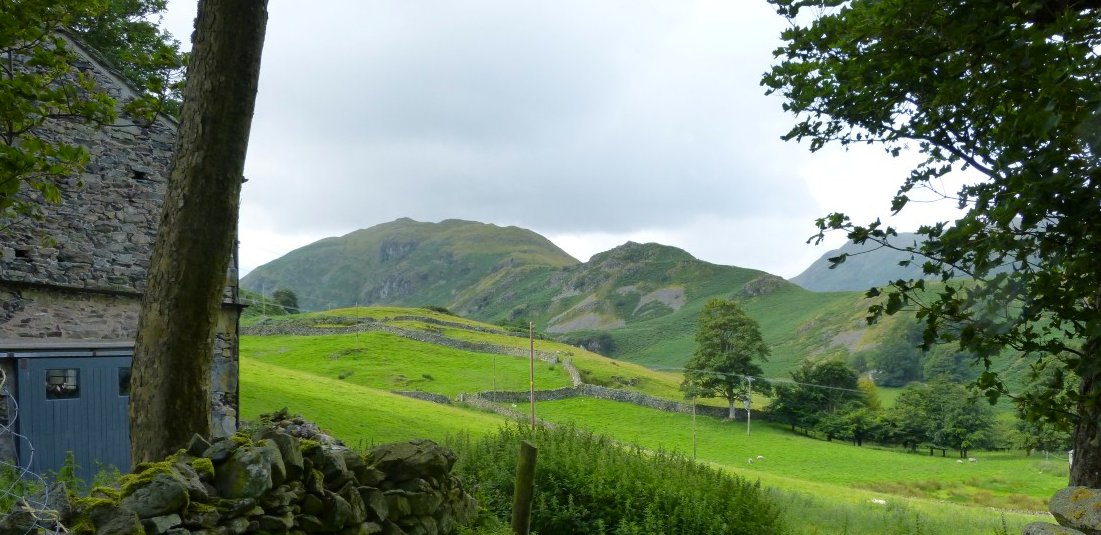 After passing though a very busy Pooley Bridge we just managed to squeeze into the last parking space by the new church at Martindale from where we could see Beda fell our first target for today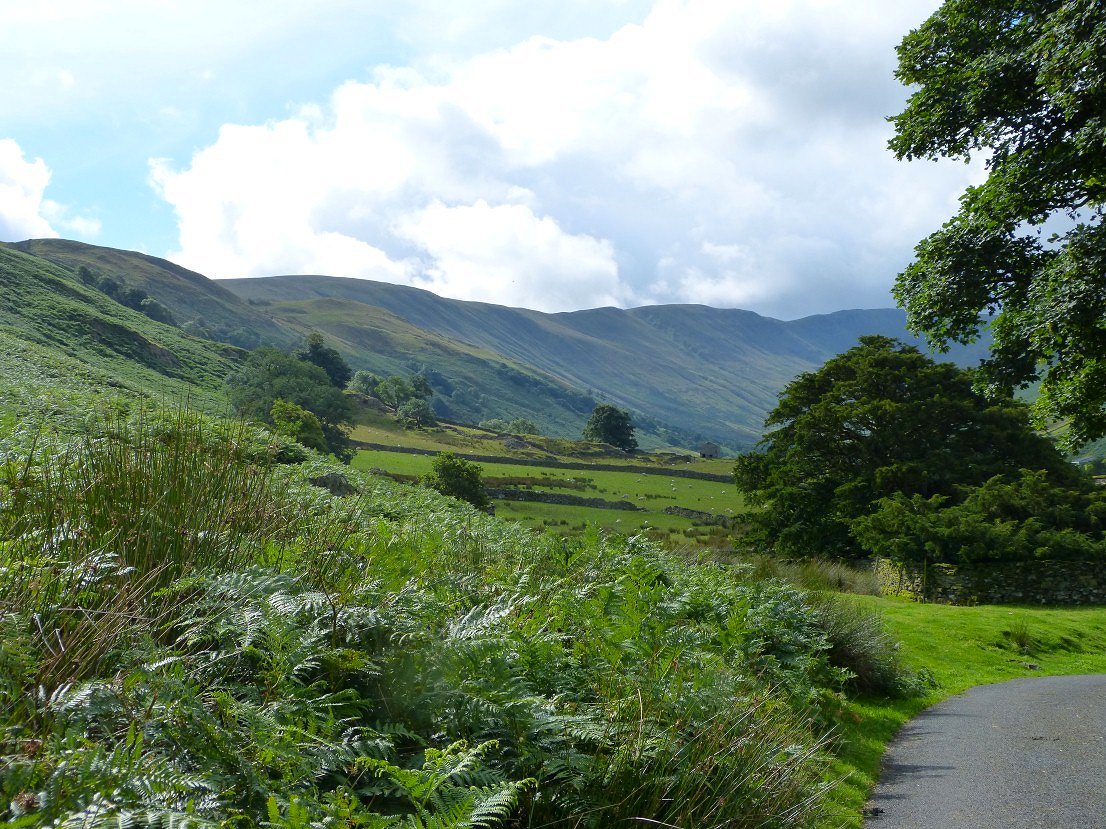 After booting up in a squally shower we had sunshine on our walk down to the old church.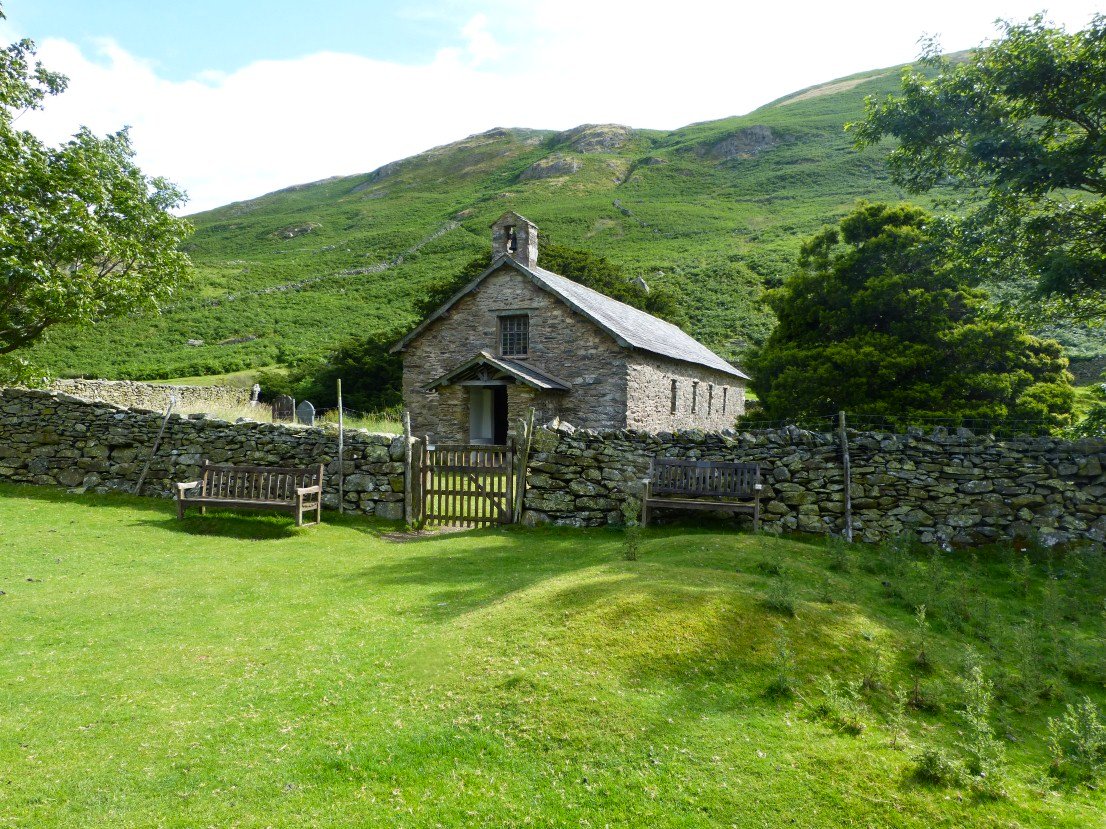 And there is the very pretty St, Martin's church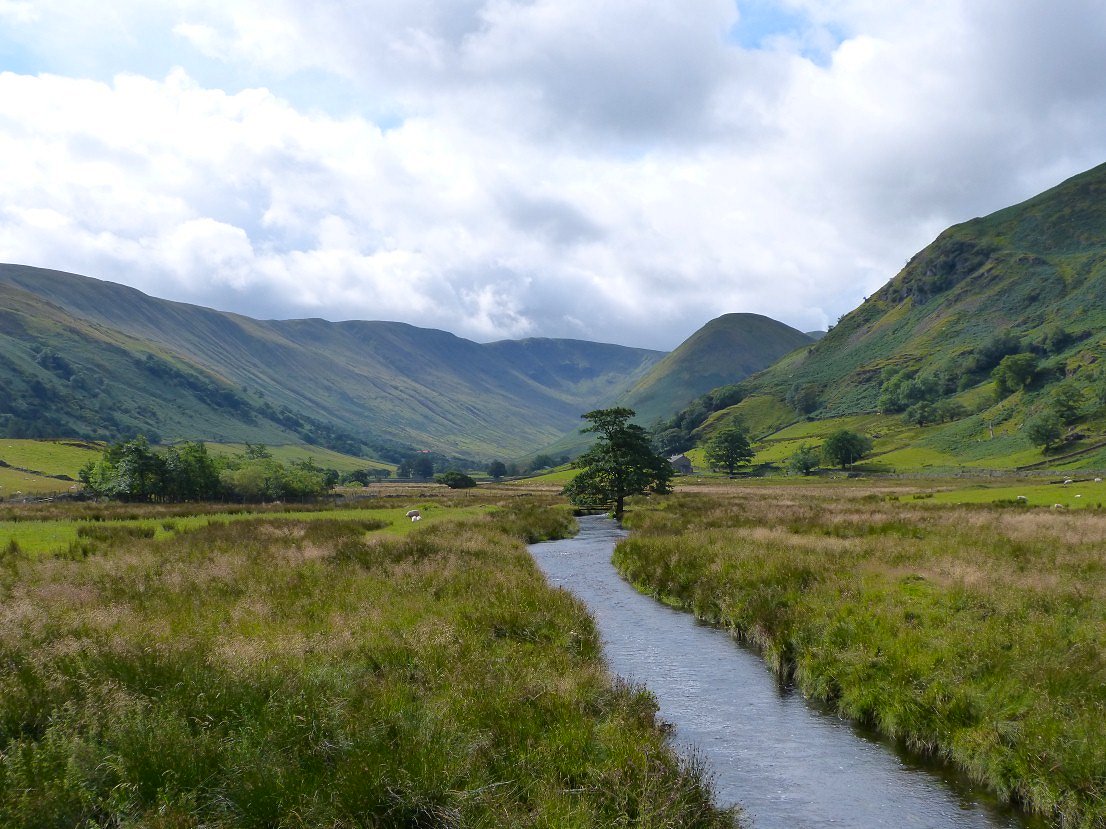 Looking along Howe Grain to The Nab and Rampsgill Head.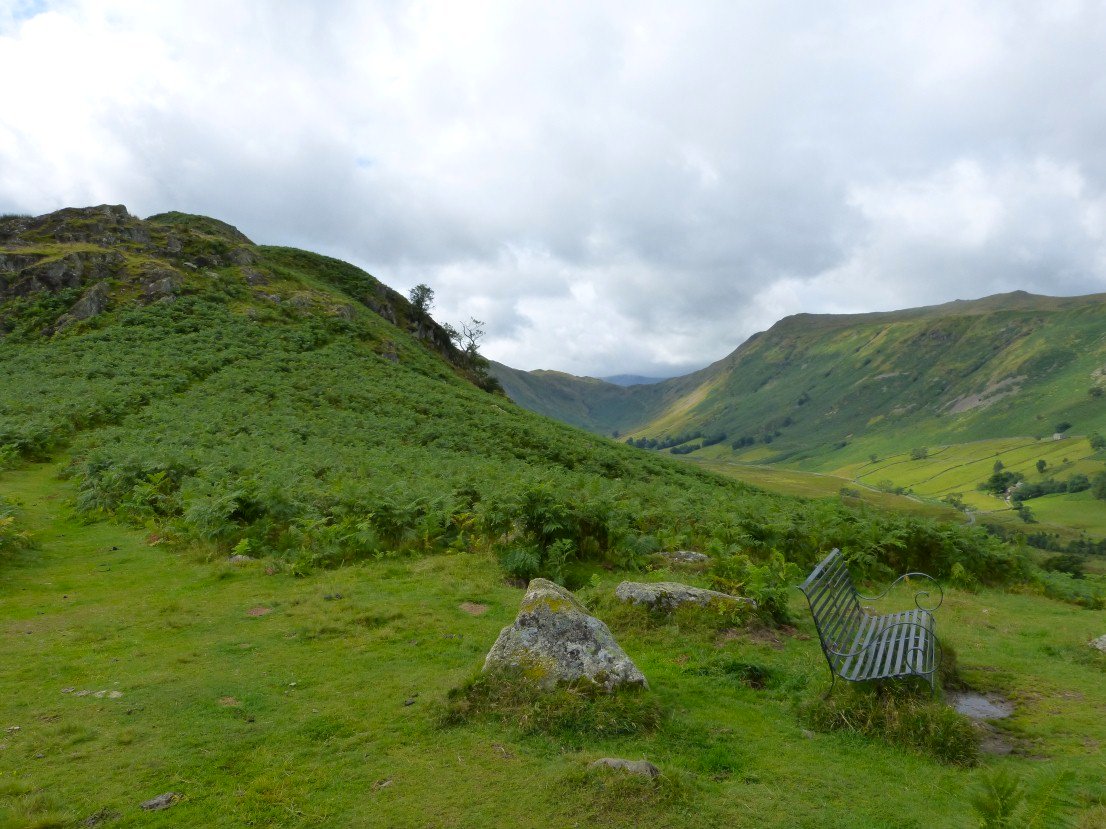 .Place Fell on the right above Boredale from the seat below Winter Crag.
.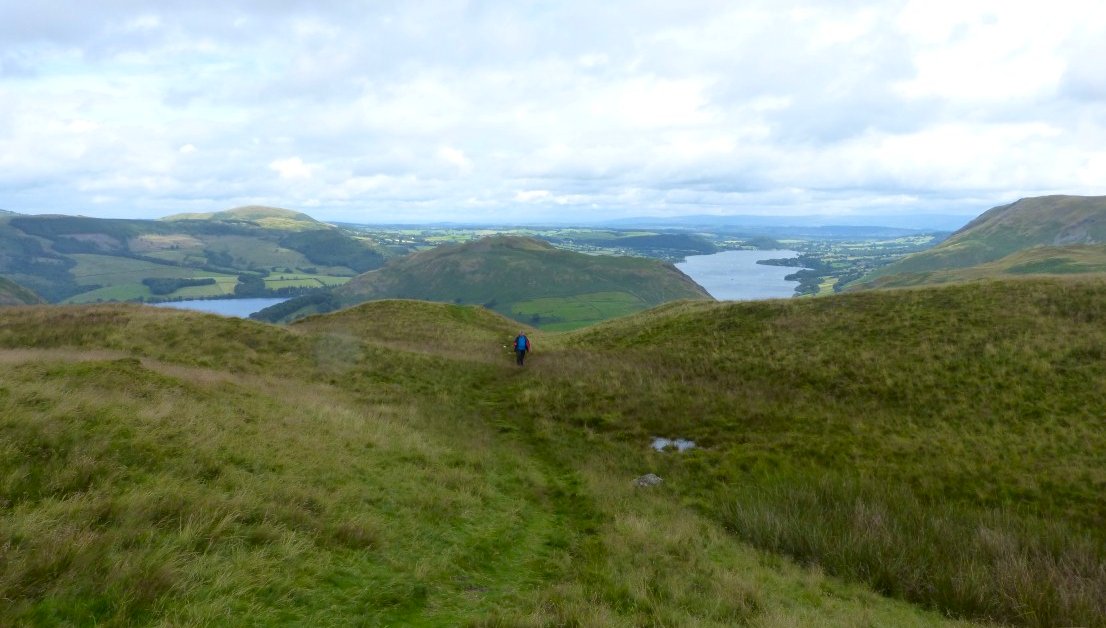 Fine weather over Ullswater to the north. Hallin Fell centre with Little Mell Fell in the distance to the left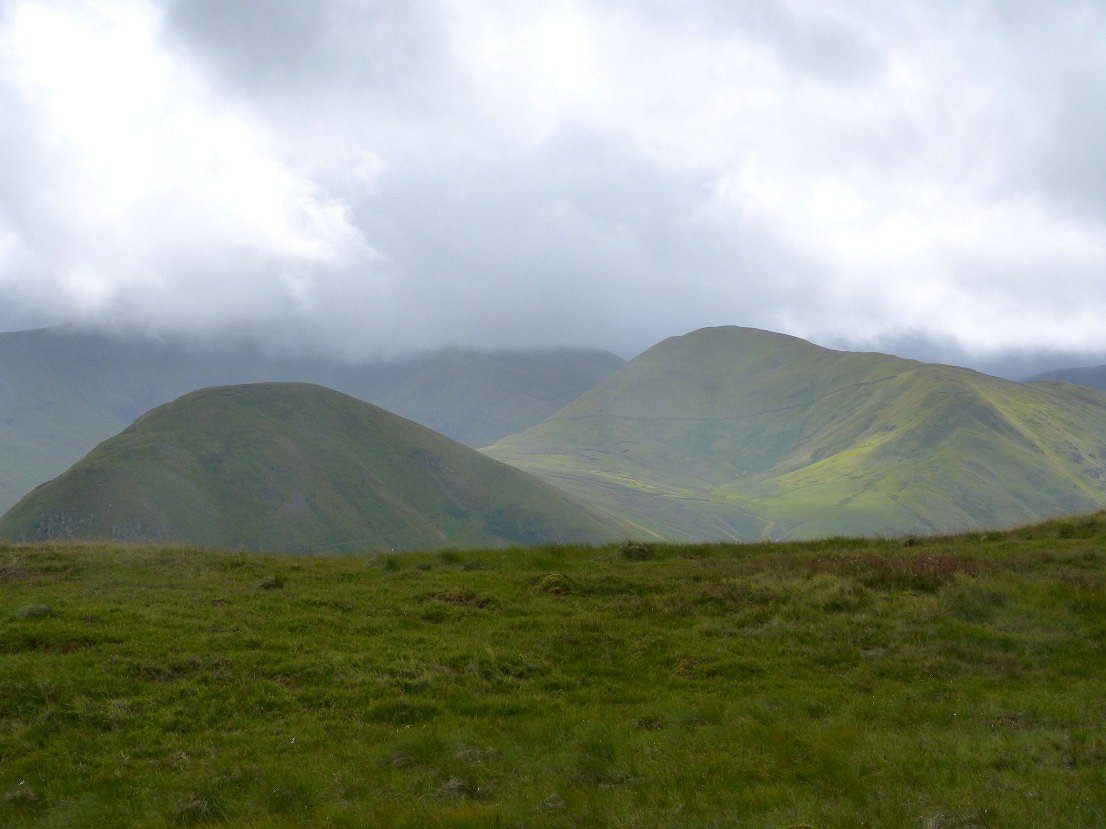 Not so fine looking over The Nab and Rest Dodd.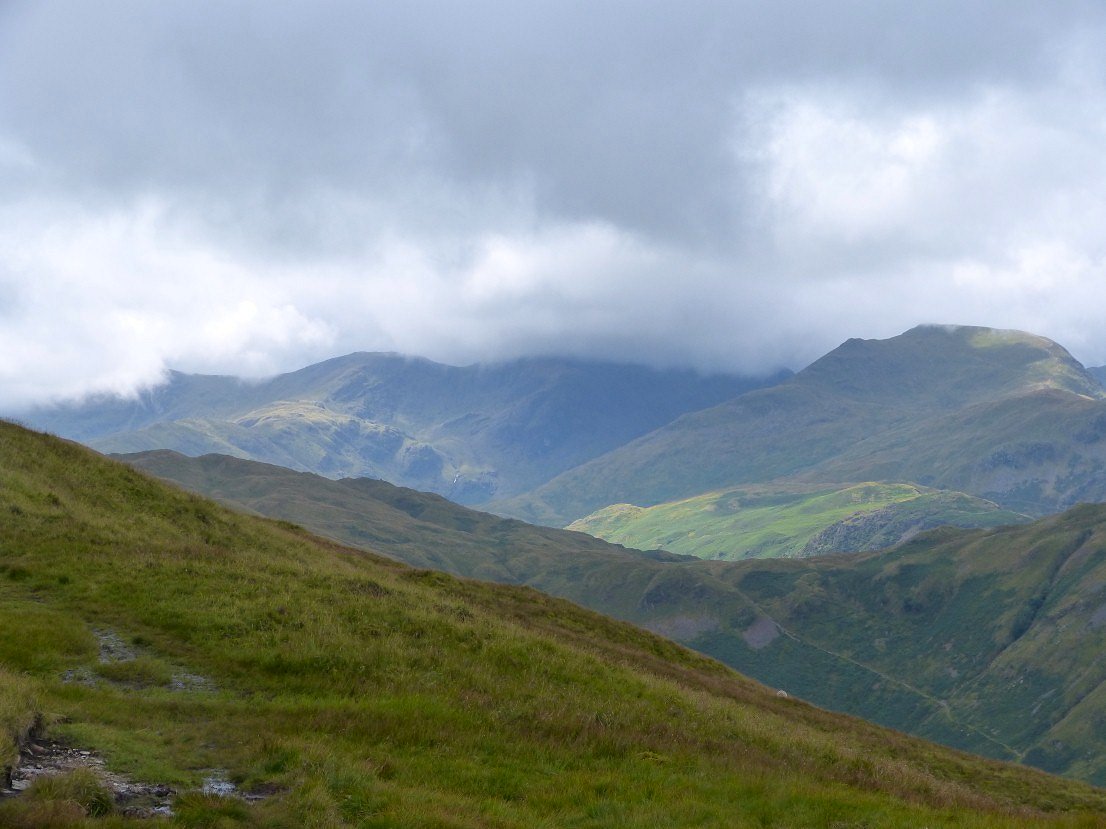 St.Sunday Crag is clear for now but Fairfield is well covered.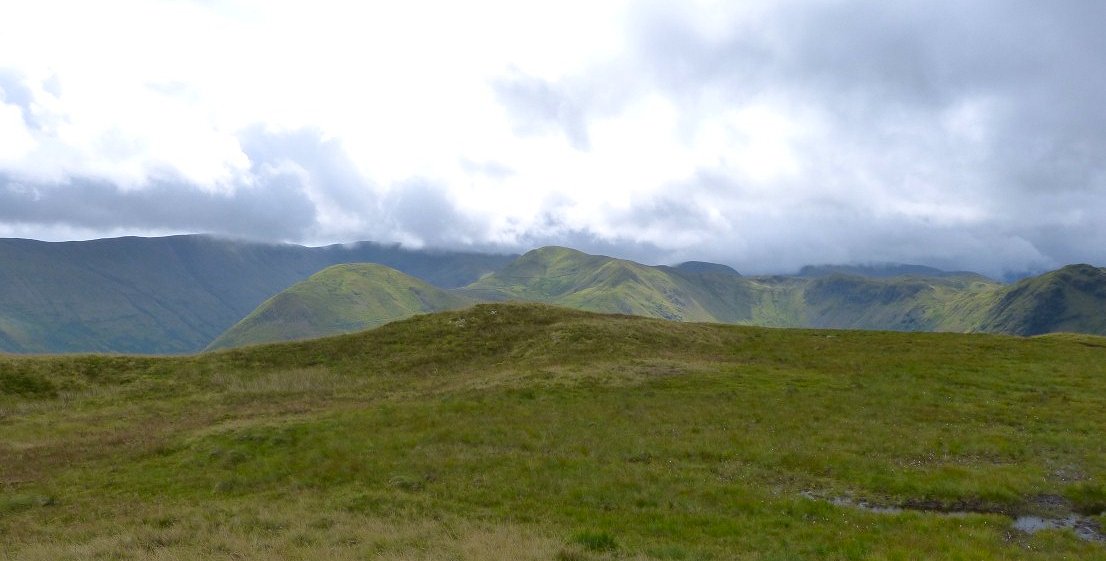 Now it's looking brighter over The Nab. It was one of those days.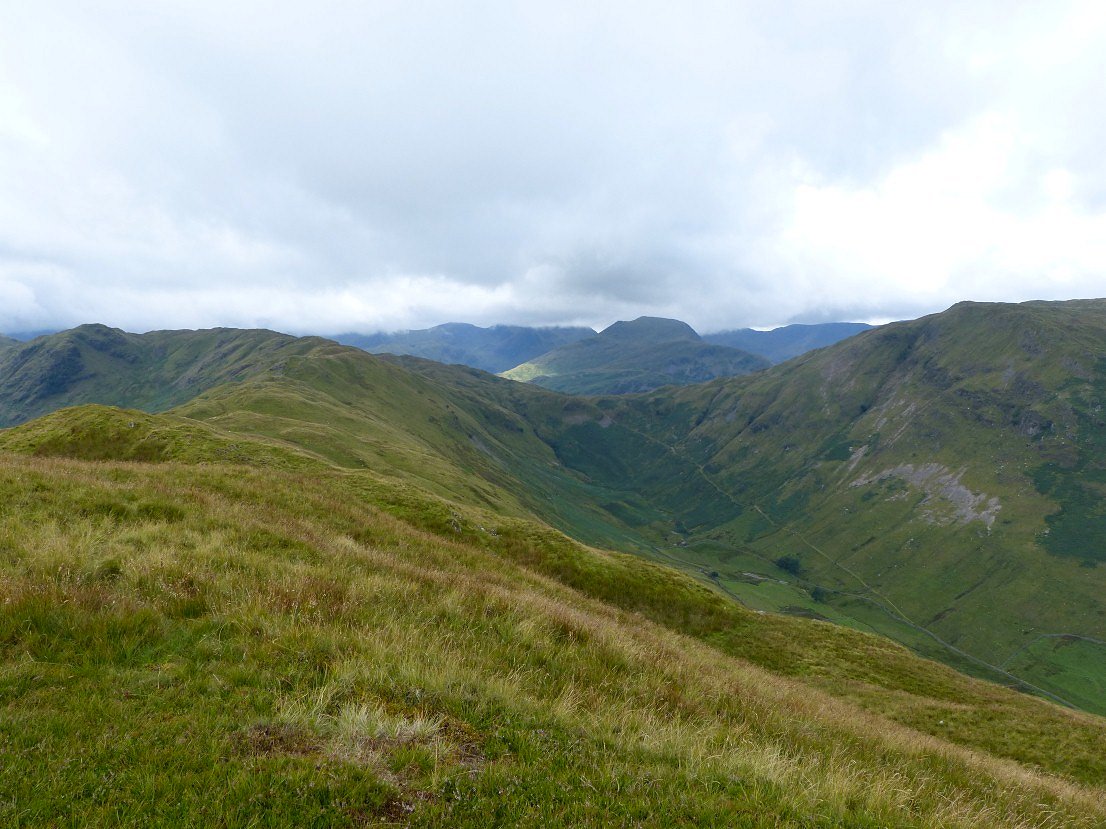 Our way ahead lies along the ridge then across the head of Boredale and up to Place Fell.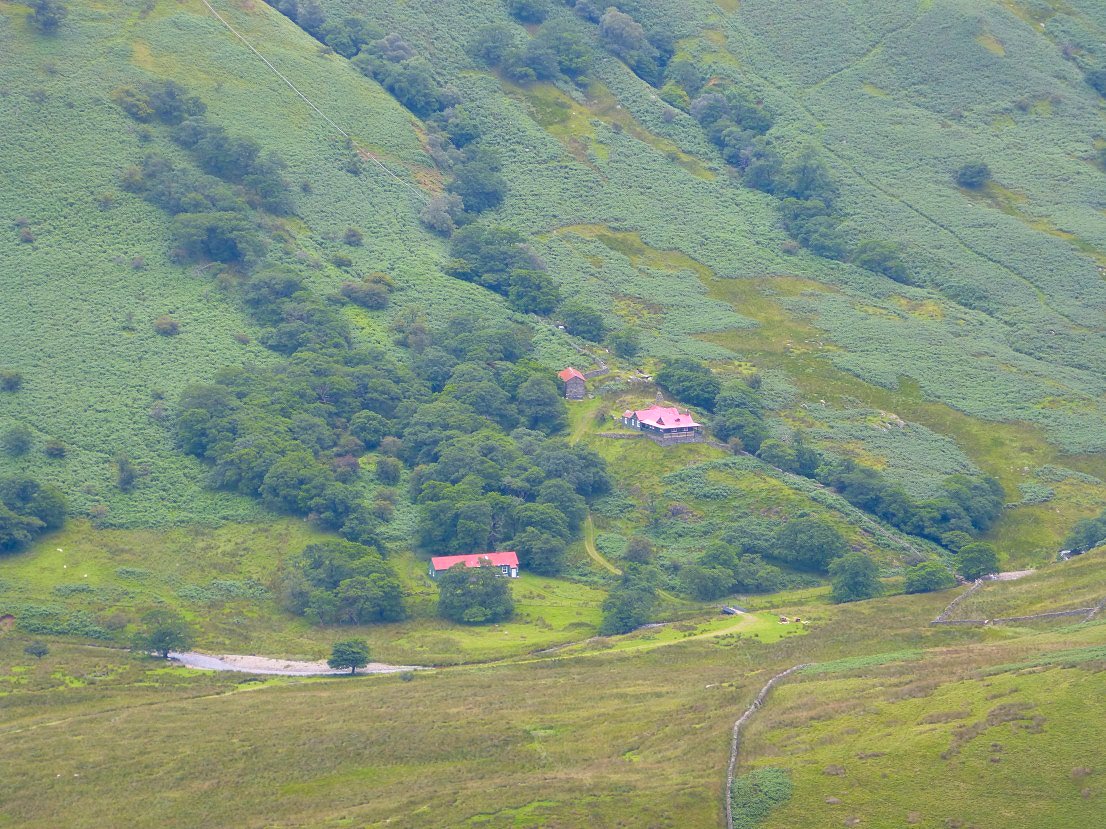 Looking down to The Bungalow.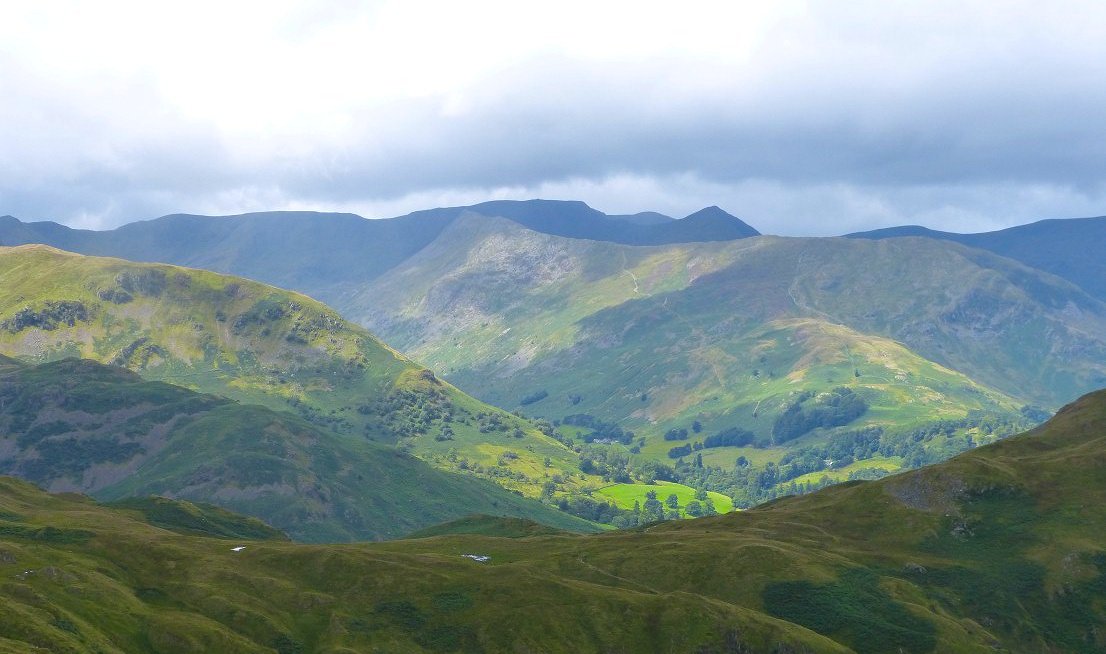 Definitely a day of Sunshine and shadow. St.Sunday Crag, Birkhouse Moor and High Spying How on Striding Edge get the sun whilst the Helvellyn fells and Catstyecam are in shadow.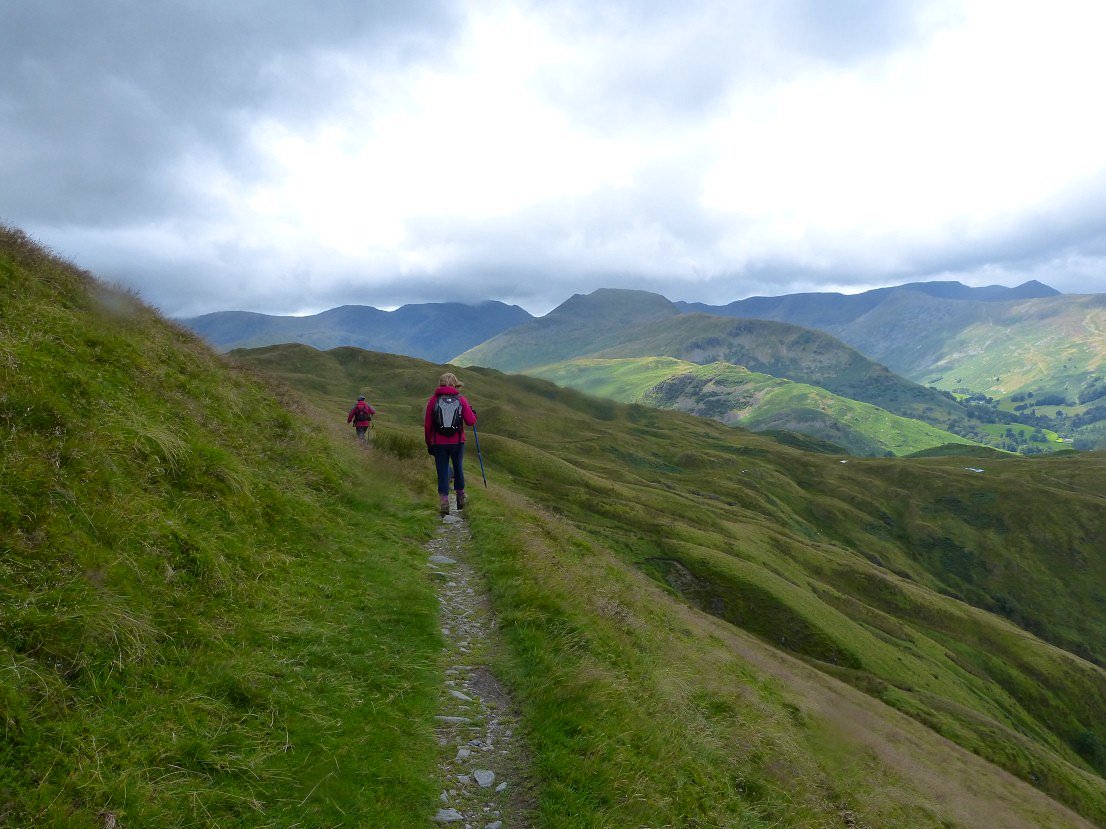 On the balcony path heading to Boredale Hause. Although there is no need to descend right down to the col as there is an obvious path cutting the corner to Place fell.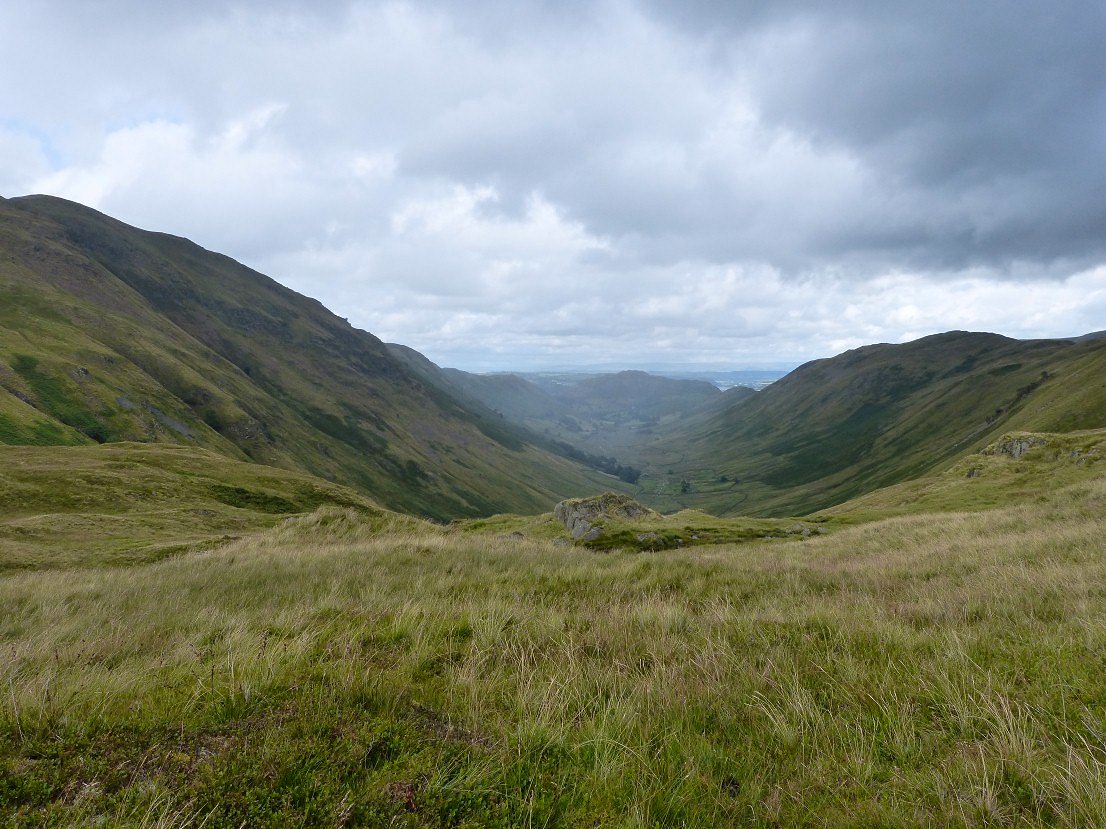 The view along Boredale to what looks like rain on Hallin Fell.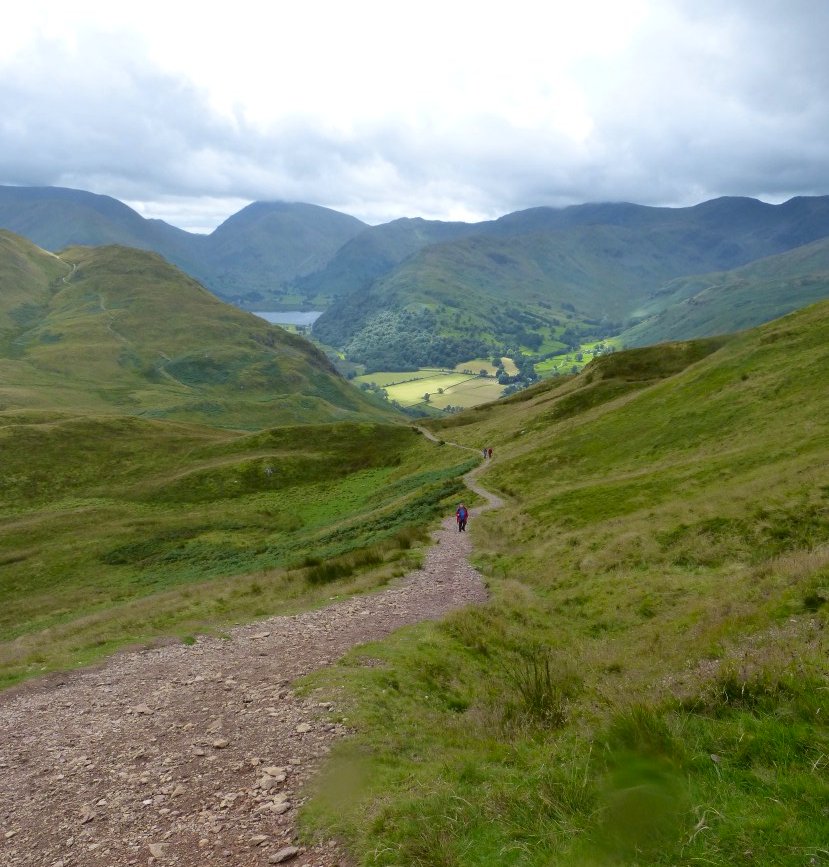 It's a steep pull on the manufactured path to Place Fell but the views behind are pretty good.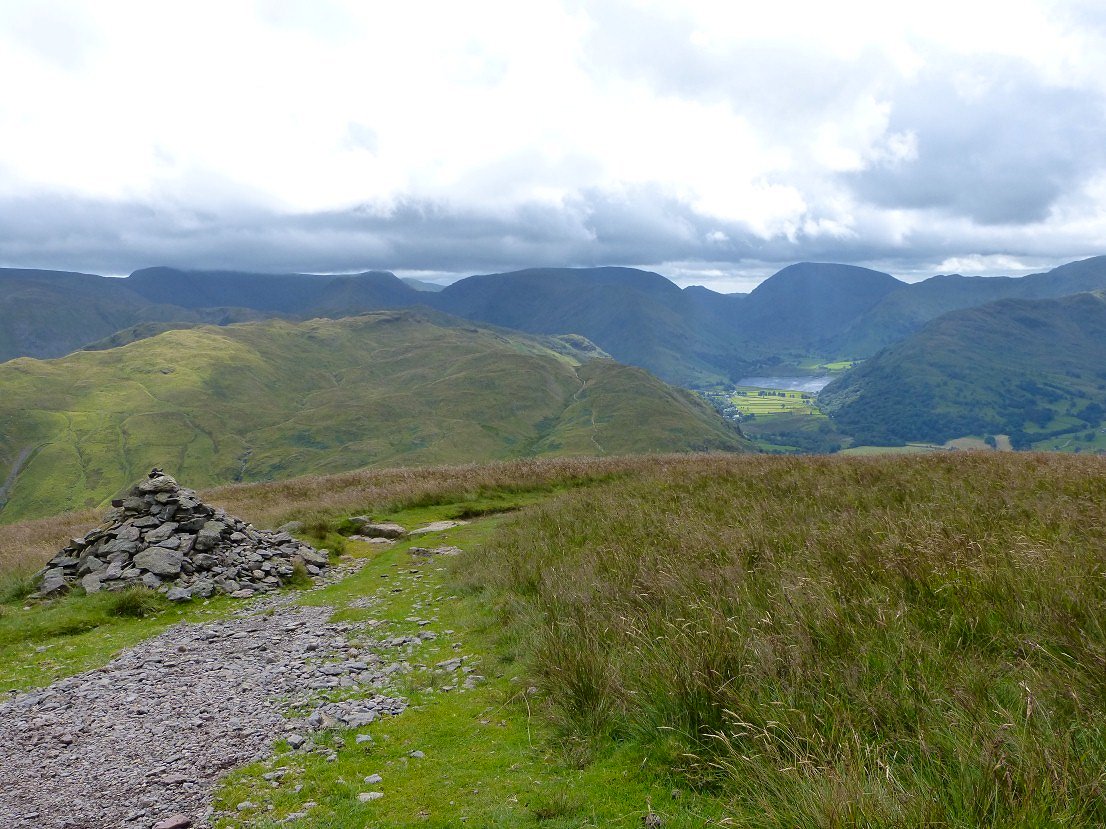 Higher up now and most of Brotherswater can be seen as well as Red Screes ( above the tarn ) then Caudale Moor and Thornthwaite Crag.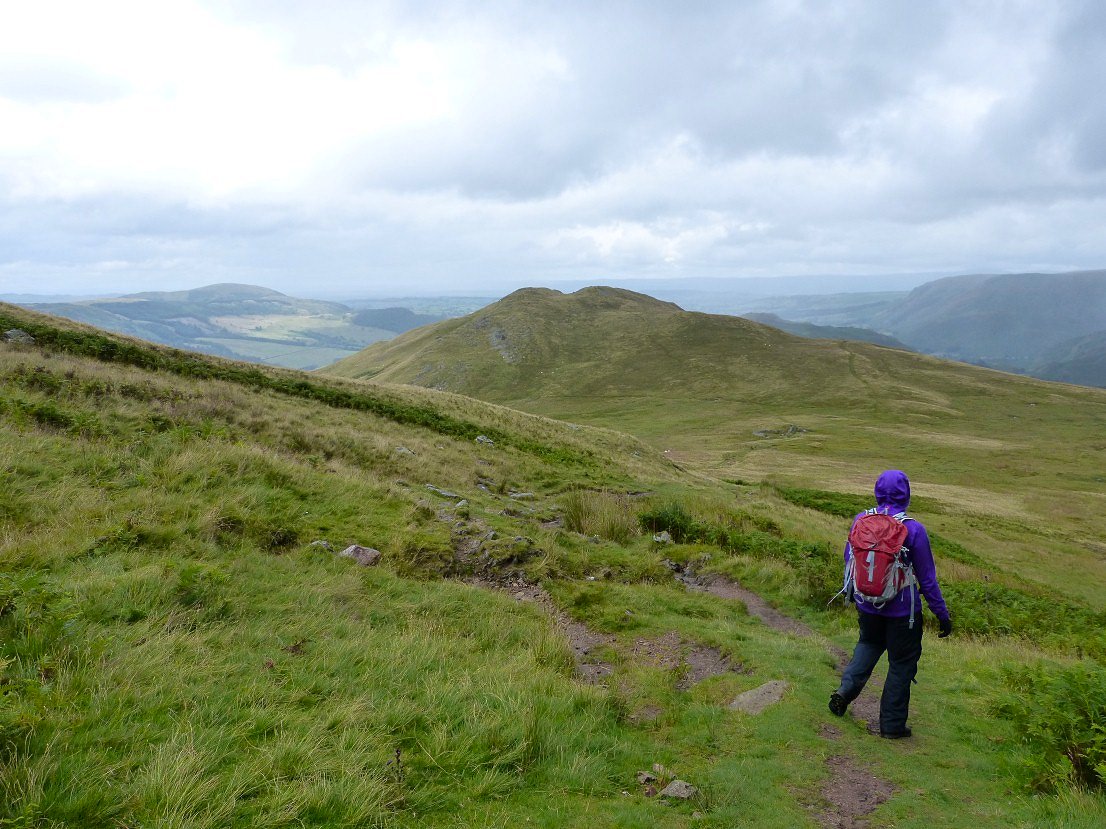 Just as we reached the top it was our turn for twenty minutes of proper rain so the camera stayed dry untill the drop down to Low Moss. High Dodd beyond was not on our route today, we turned left and came down the path which is a lot easier on the knees.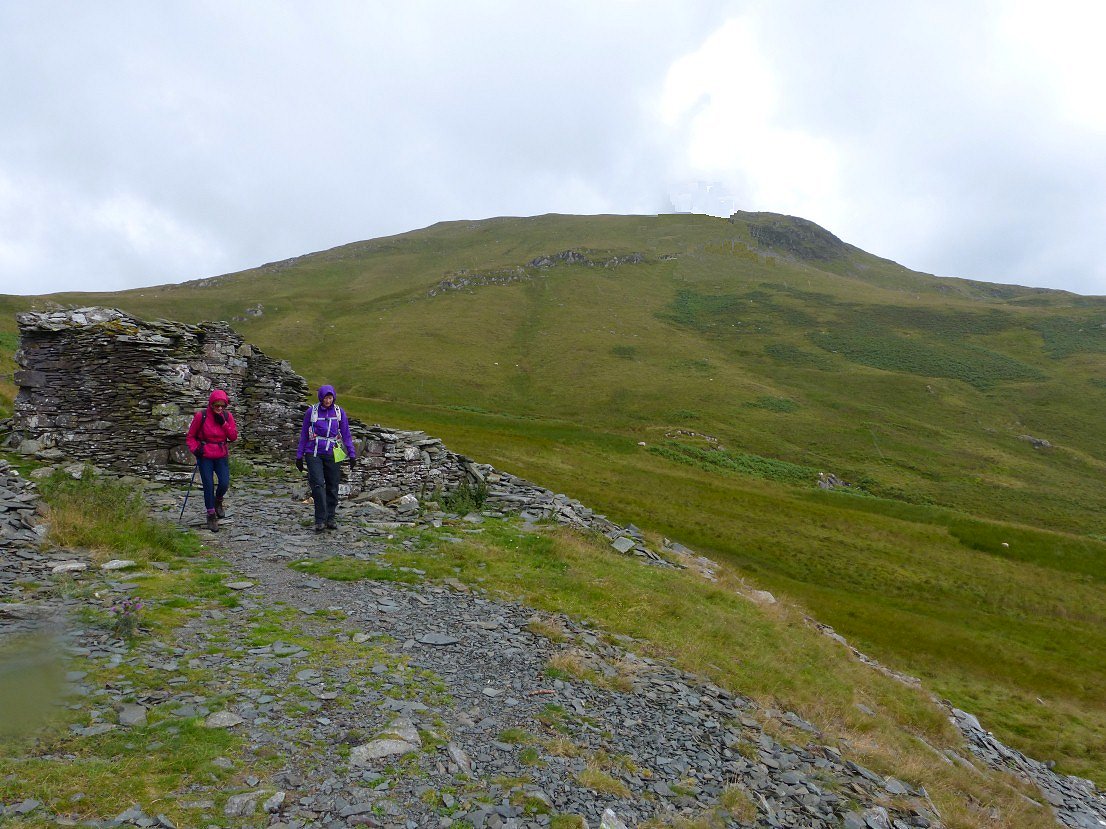 Sue and Lynne passing the ruins by the path.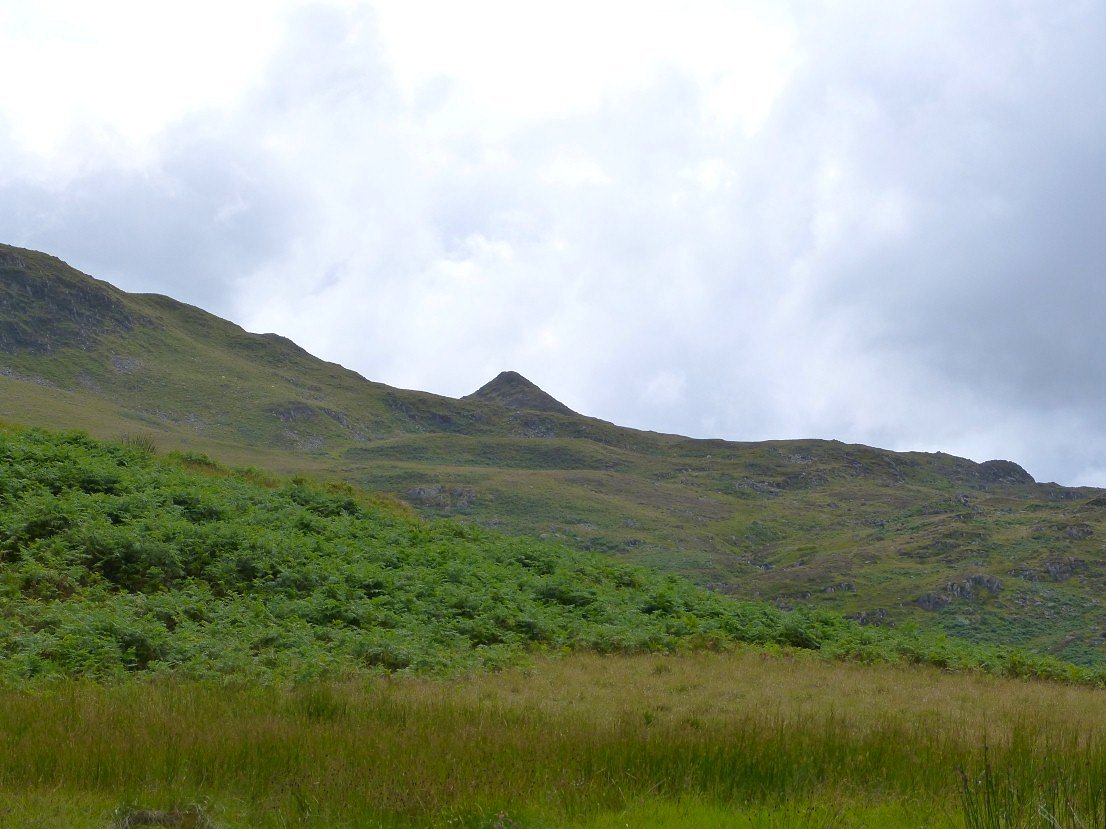 No mistaking the pointy top of The Knight.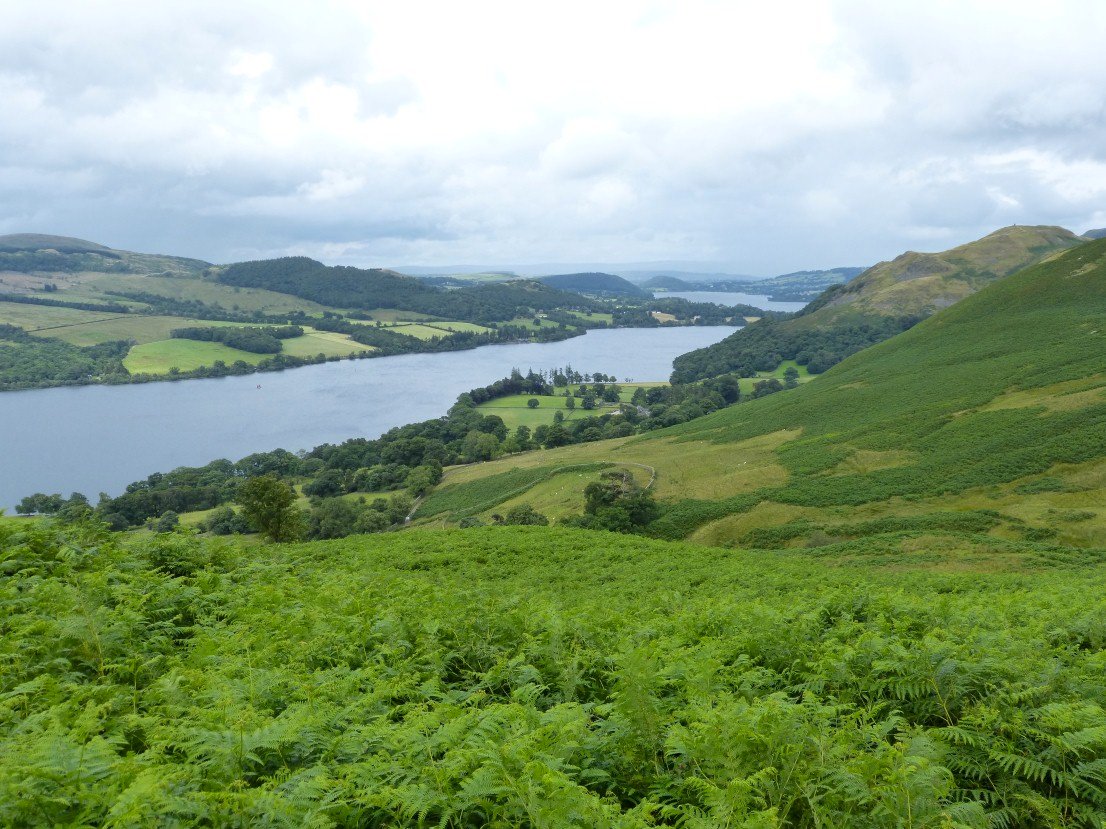 Lovely Ullswater.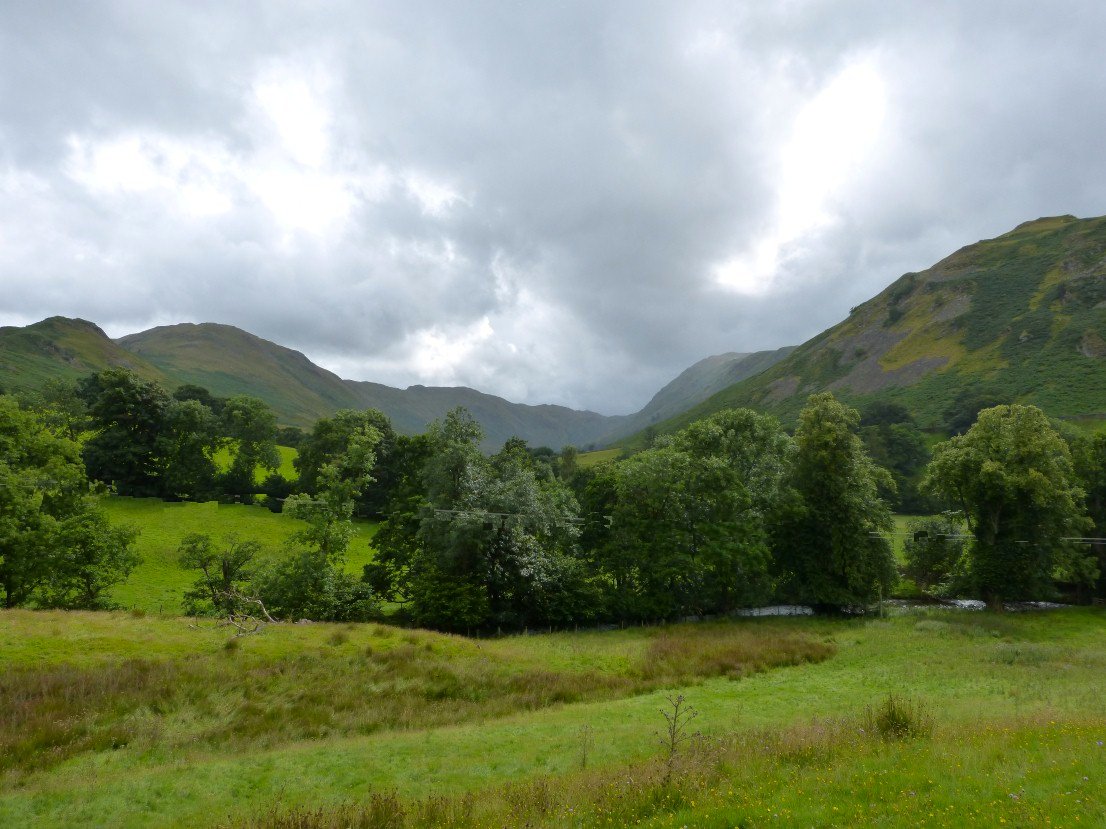 Beda Fell on the left, Place Fell on the right separated by Boredale.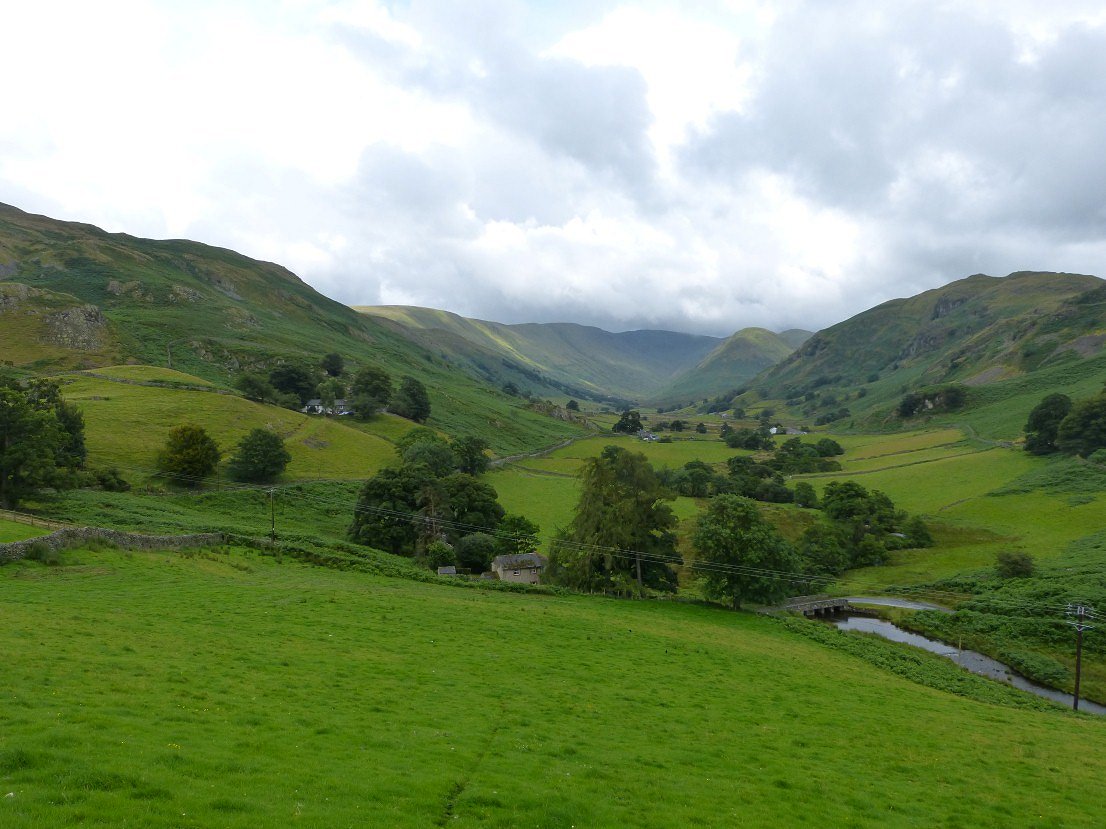 And now Beda Fell is on the right and Steel Knotts is on the left separated by Howe Grain.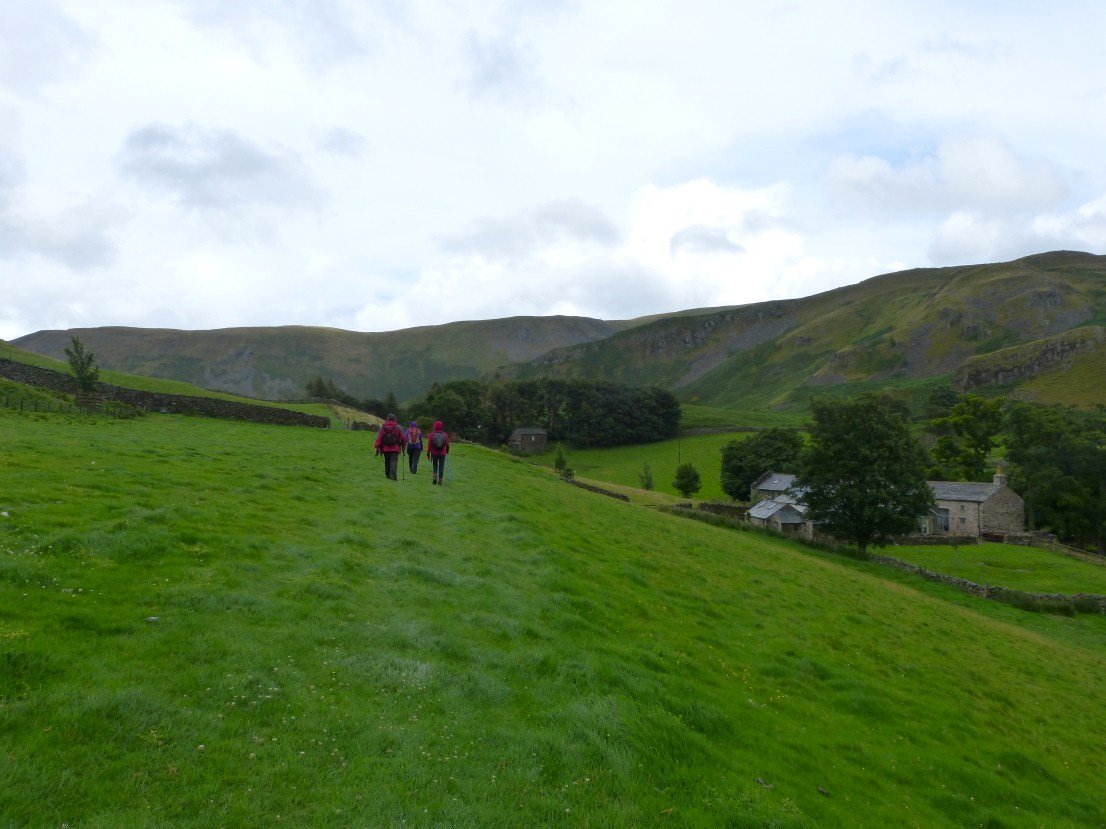 Nearly back to the car after climbing a few stiles that if you are a fan of obstacle courses you will really enjoy.