WWW.KARLSWALKS.CO.UK
PICTURES AND TRIP REPORTS FROM MY WALKS IN THE ENGLISH LAKE DISTRICT
---
Wetherlam from Tilberthwaite
5th February 2017
Route. Tilberthwaite - Horse Crag - Tilberthwaite Gill - Dry Cove Bottom - Birk fell man - Wetherlam Edge - Wetherlam - Red Gill Head - Hole Rake - Tilberthwaite Gill - Tilberthwaite ( about 5.5 miles 2200ft ascent )
Encouraged by a decent weather forecast we planned to repeat a walk we had done in the summer of 2014 but this time hopefully with views. Unfortunately as the week-end approached the forecast took a turn for the worse but as we had arranged to meet Lynn in Coniston we stuck to the plan and as it turned out we are glad we did.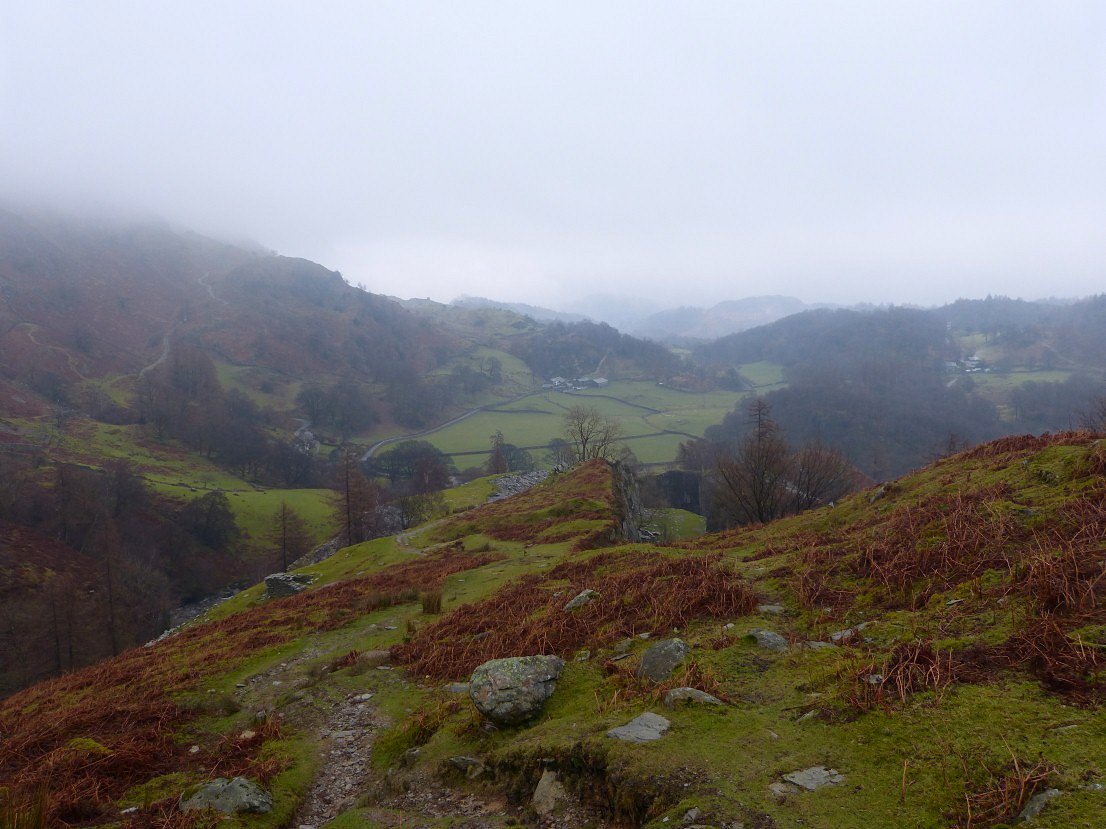 Not much to see as we climb the steps from the car park then follow the path past the old quarries.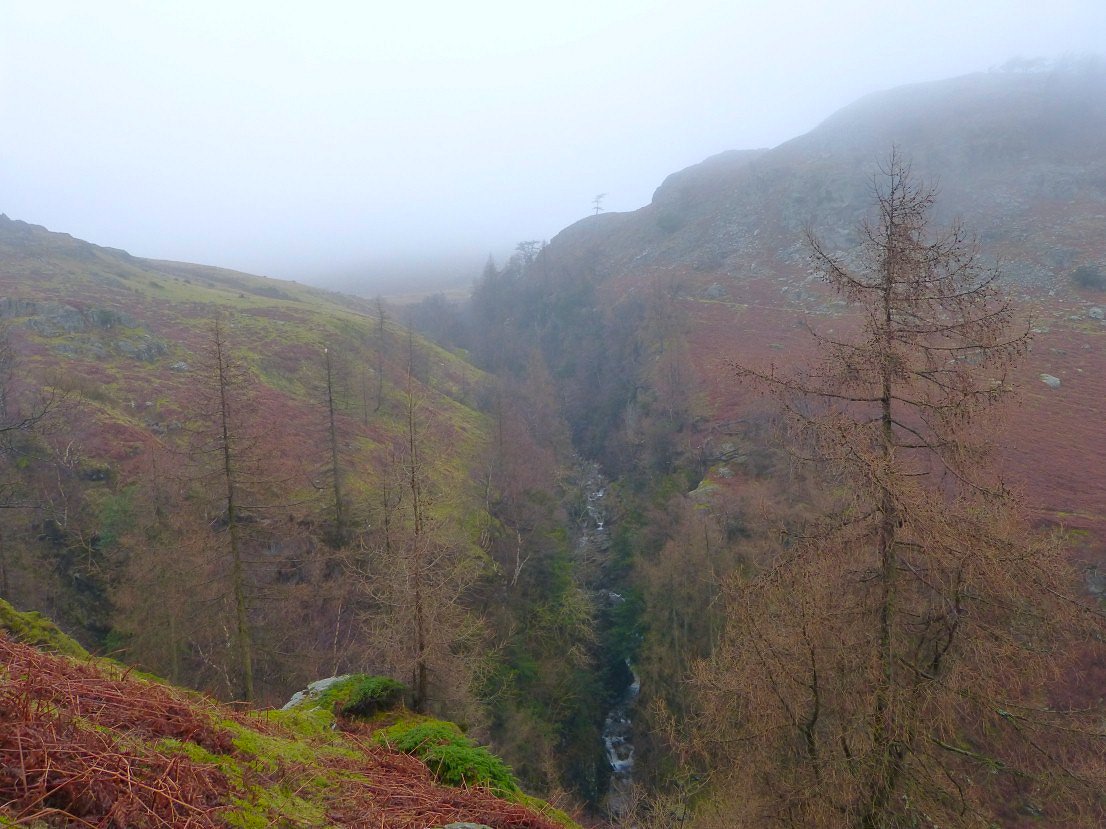 Tilberthwaite Gill.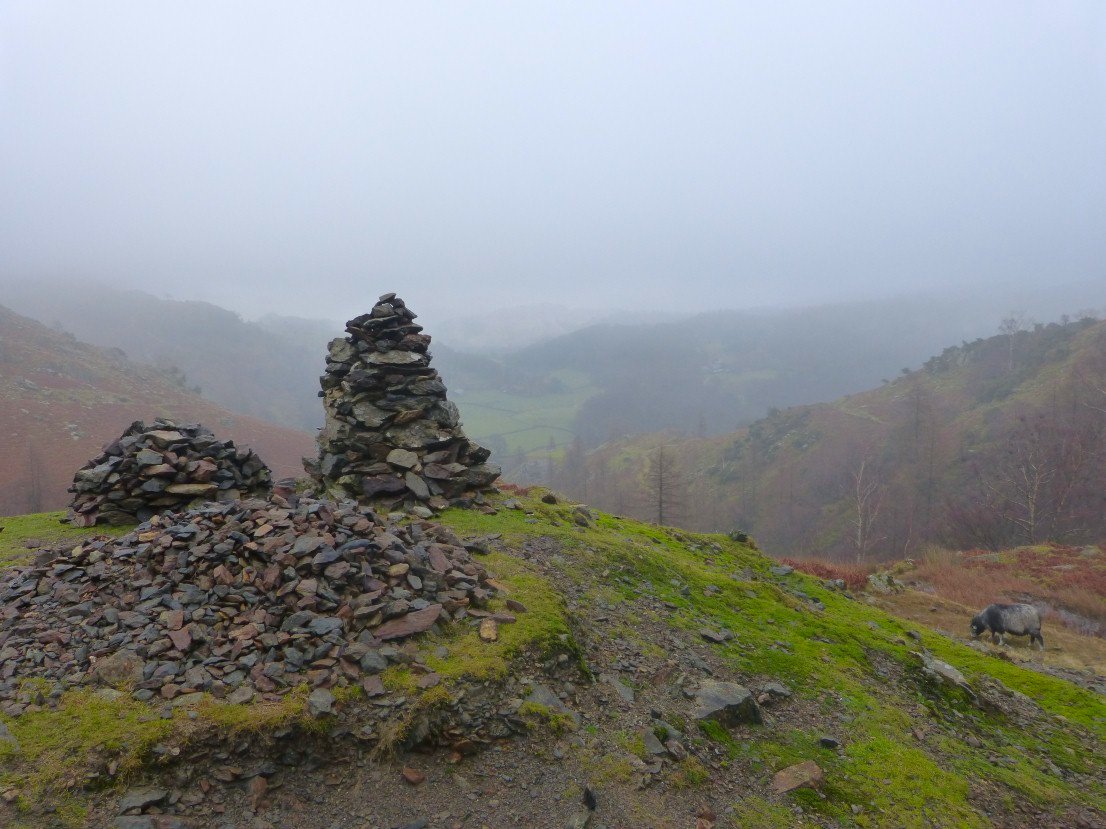 Further up the hill and still not a lot to see.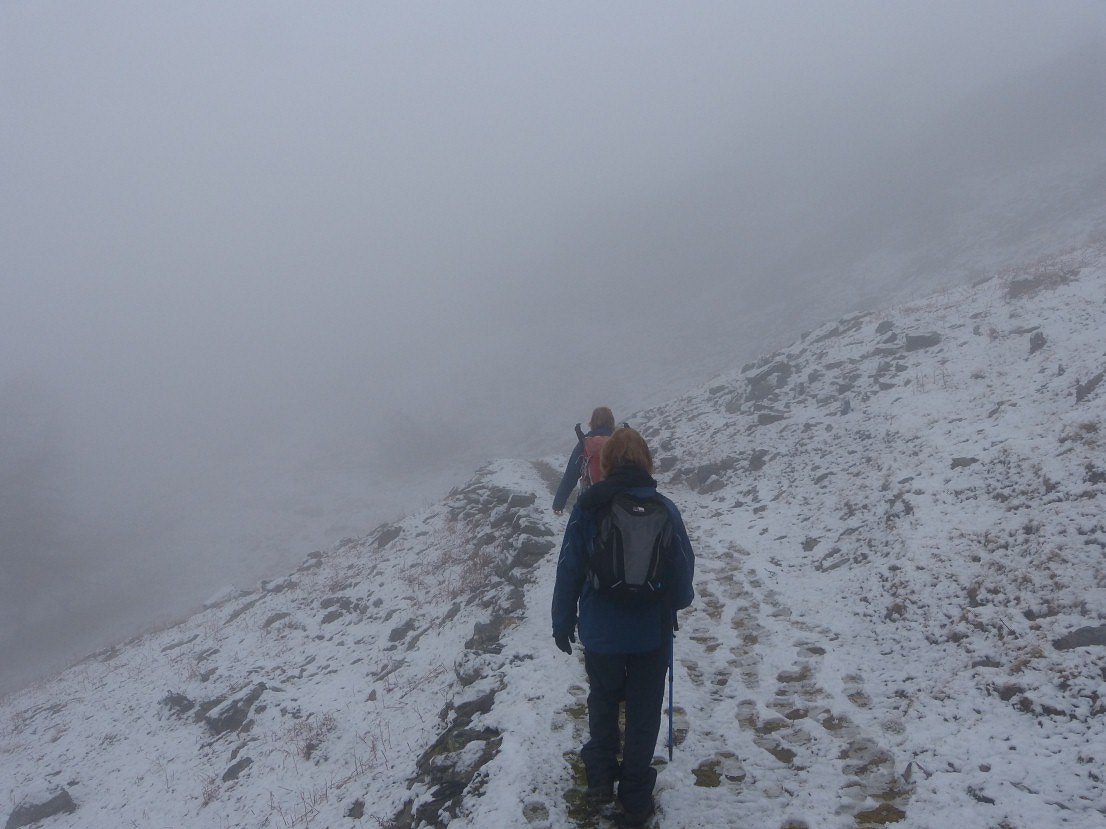 Heading for Birk Fell Man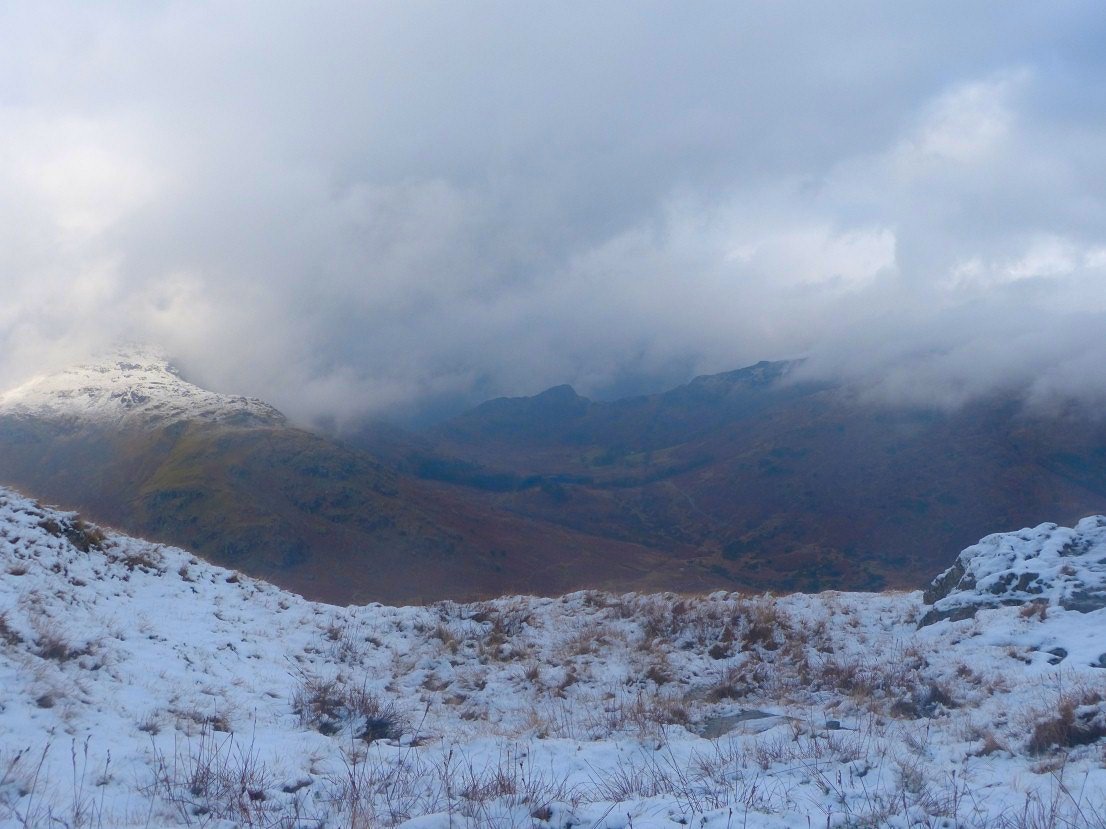 As we started to climb Wetherlam Edge the sky started to clear giving us this view of Side Pike and the bottom section of Wet Side Edge which was to be our return route.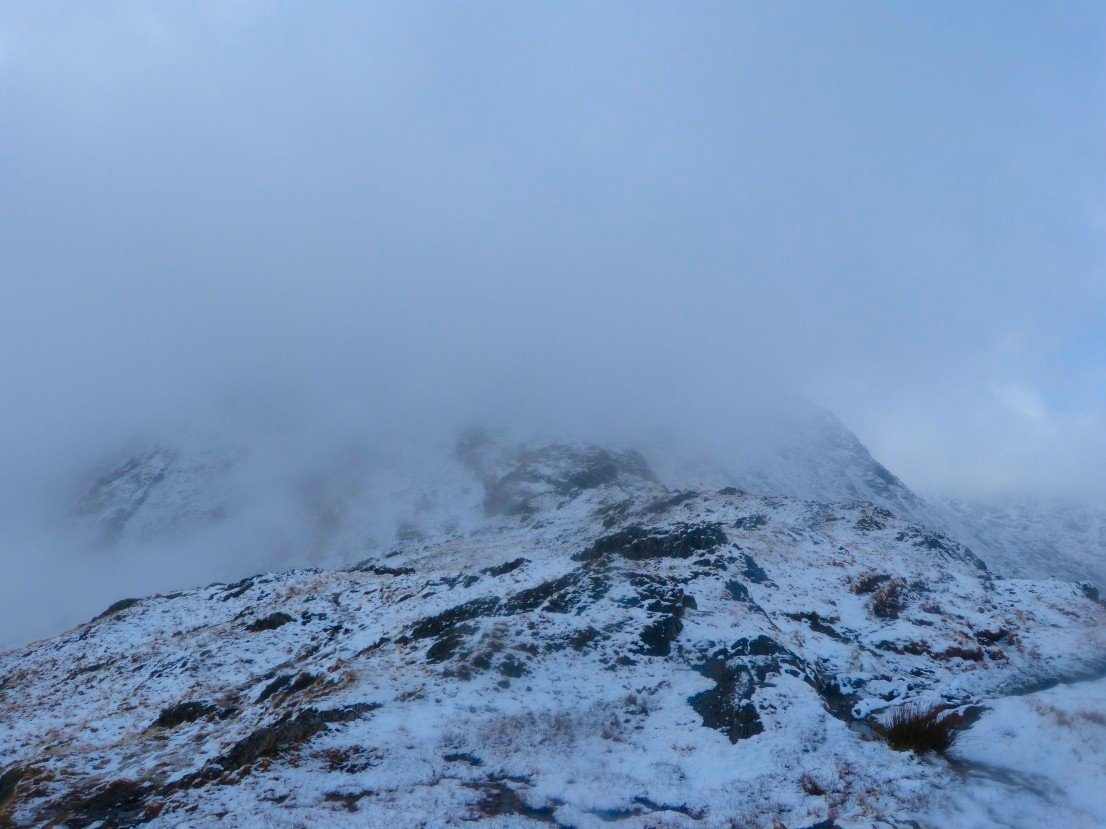 Wetherlam Edge ahead..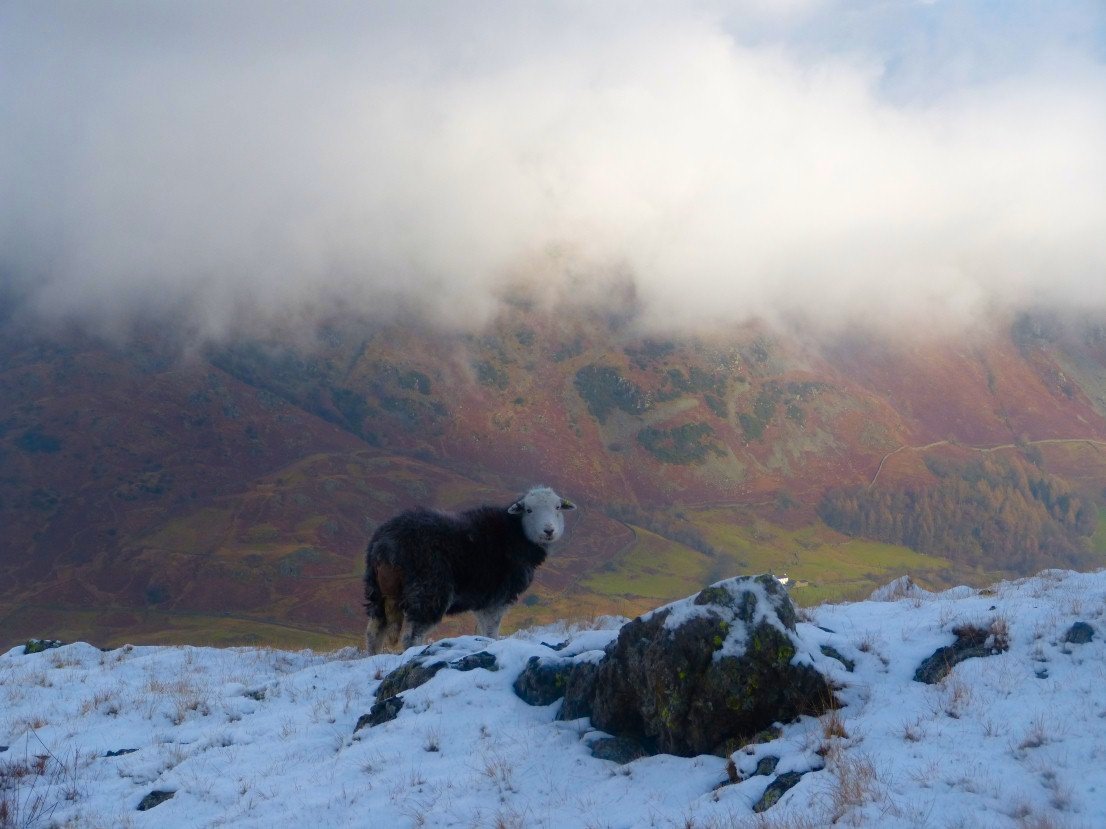 Herdie watching as we pass by.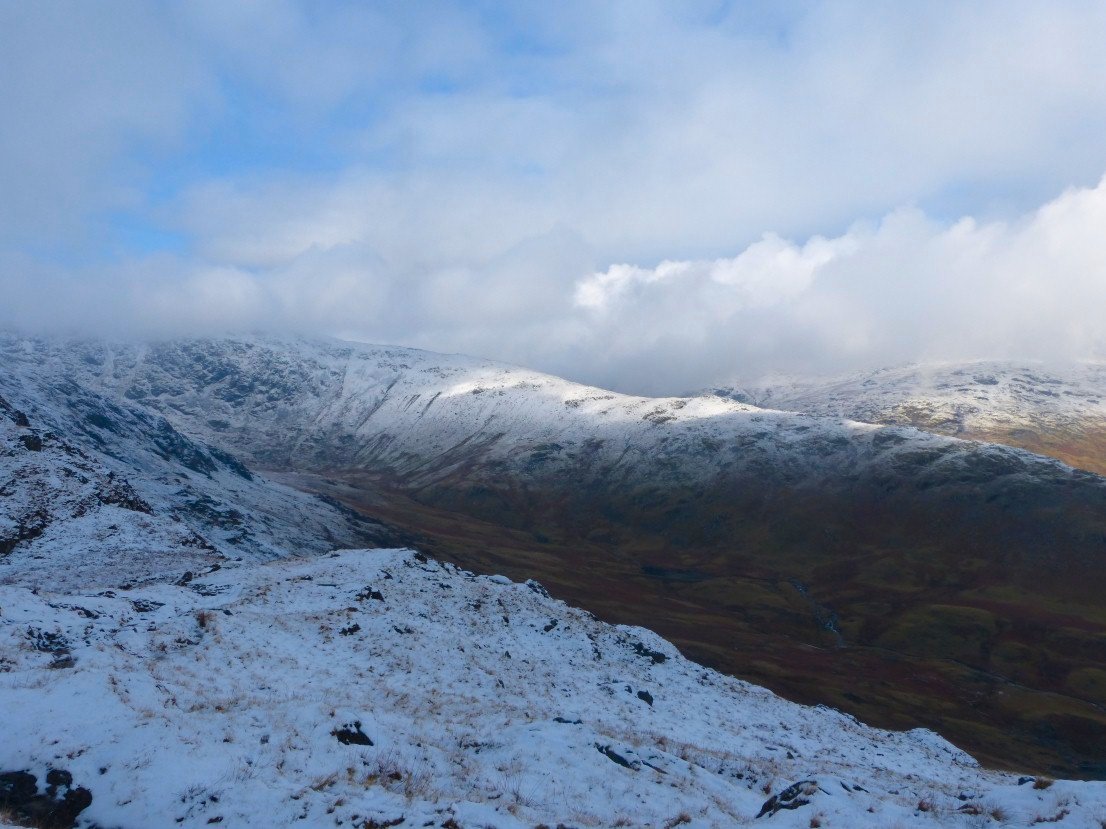 The upper section of Wet Side Edge above Greeenburn
.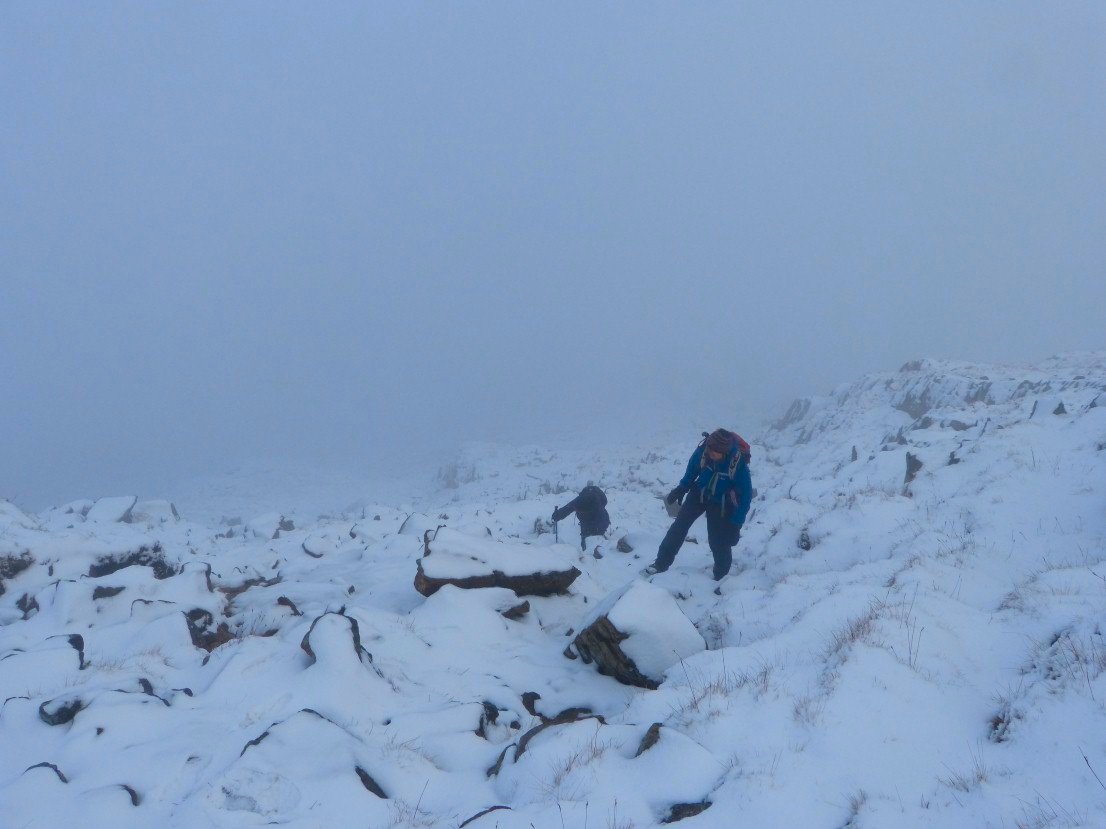 The path was soon lost under the snow and the climb became quite exciting, or at least I found it exciting, Sue and Lynn weren't quite so enthusiastic..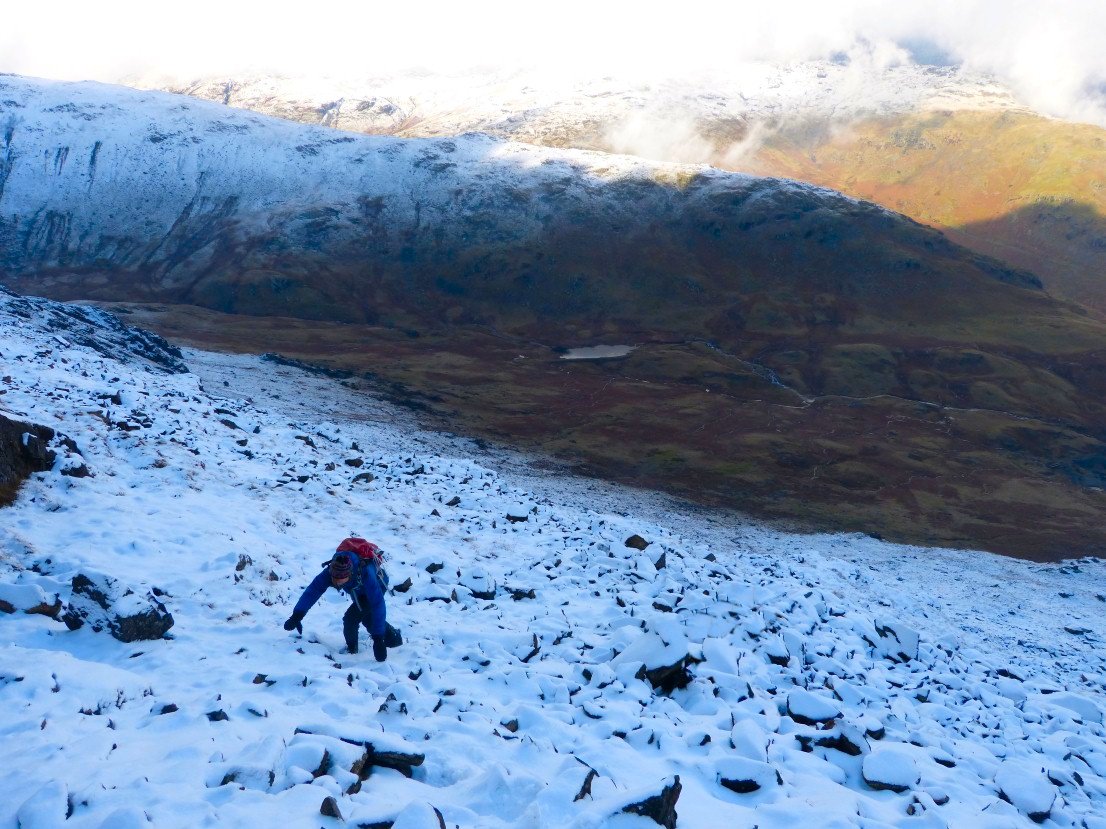 Sue on the climb. Greenburn reservoir behind her.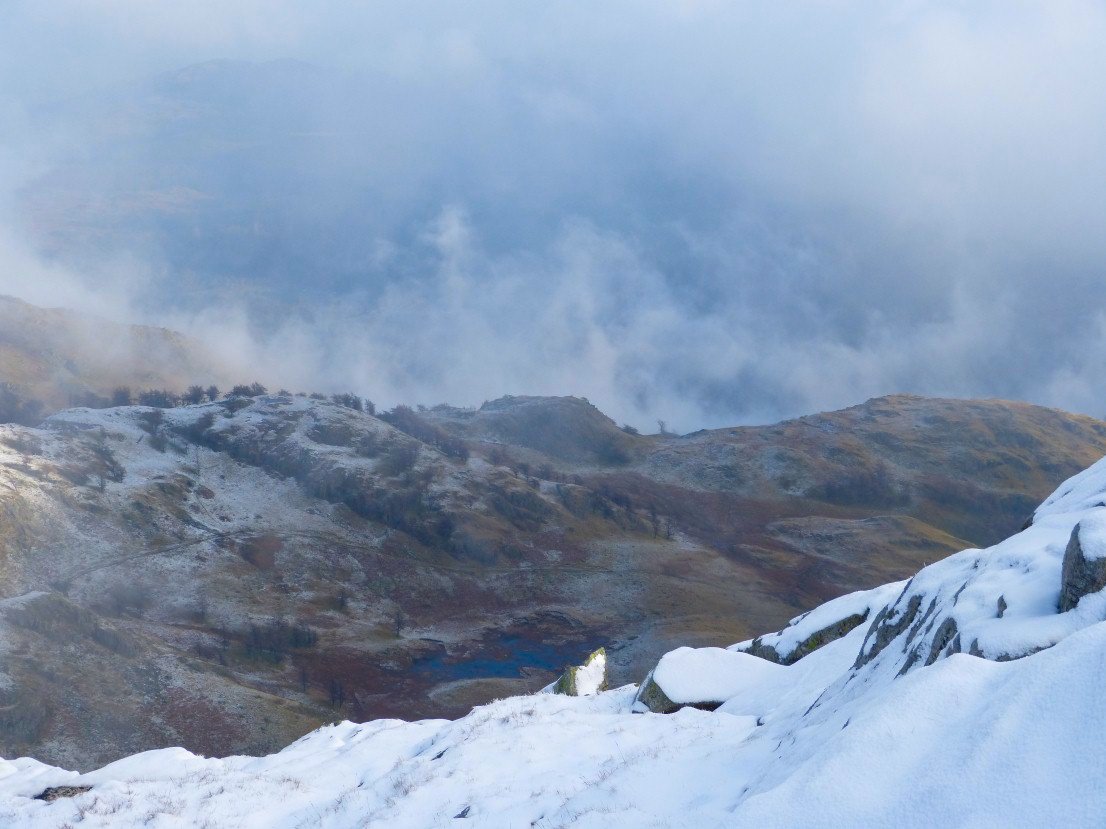 As we climbed the sky cleared completely and we were treated to some fantastic views. This is looking down to Dry Cove Bottom with Hawk Rigg and Blake Rigg above.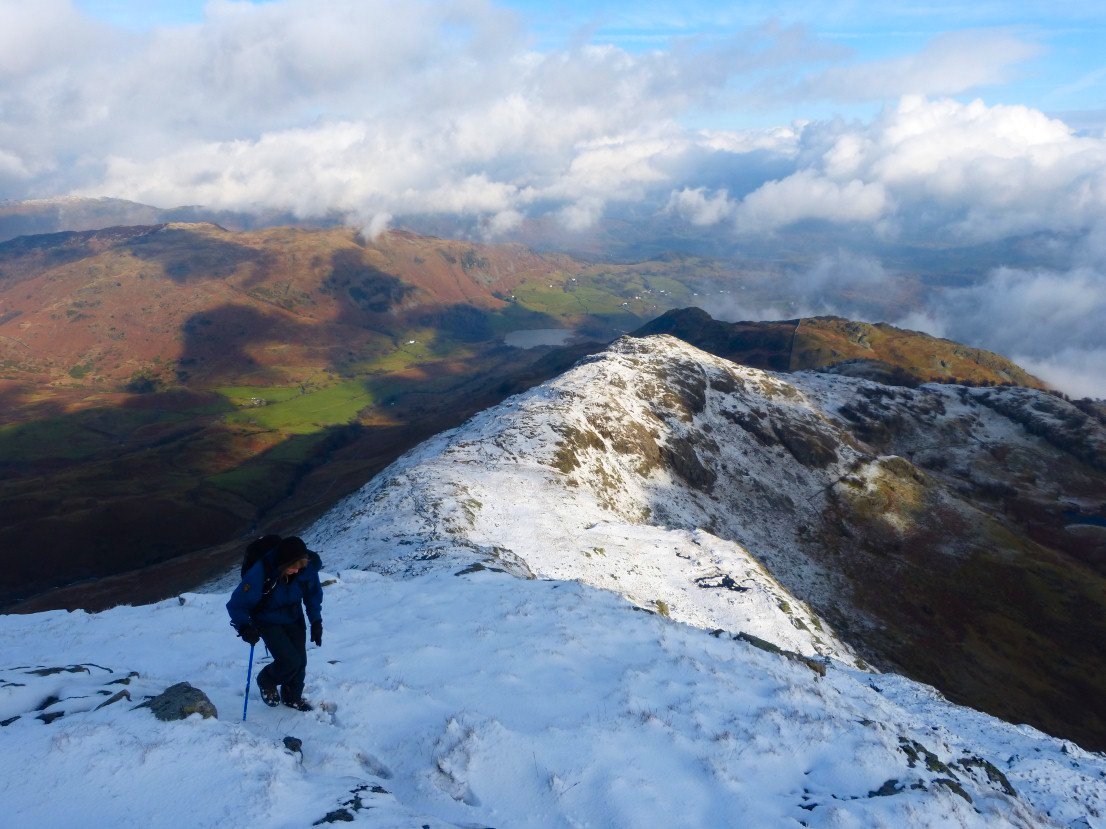 Birk Fell Man below, the dark fell is Great Intake and the tarn is Little Langdale tarn.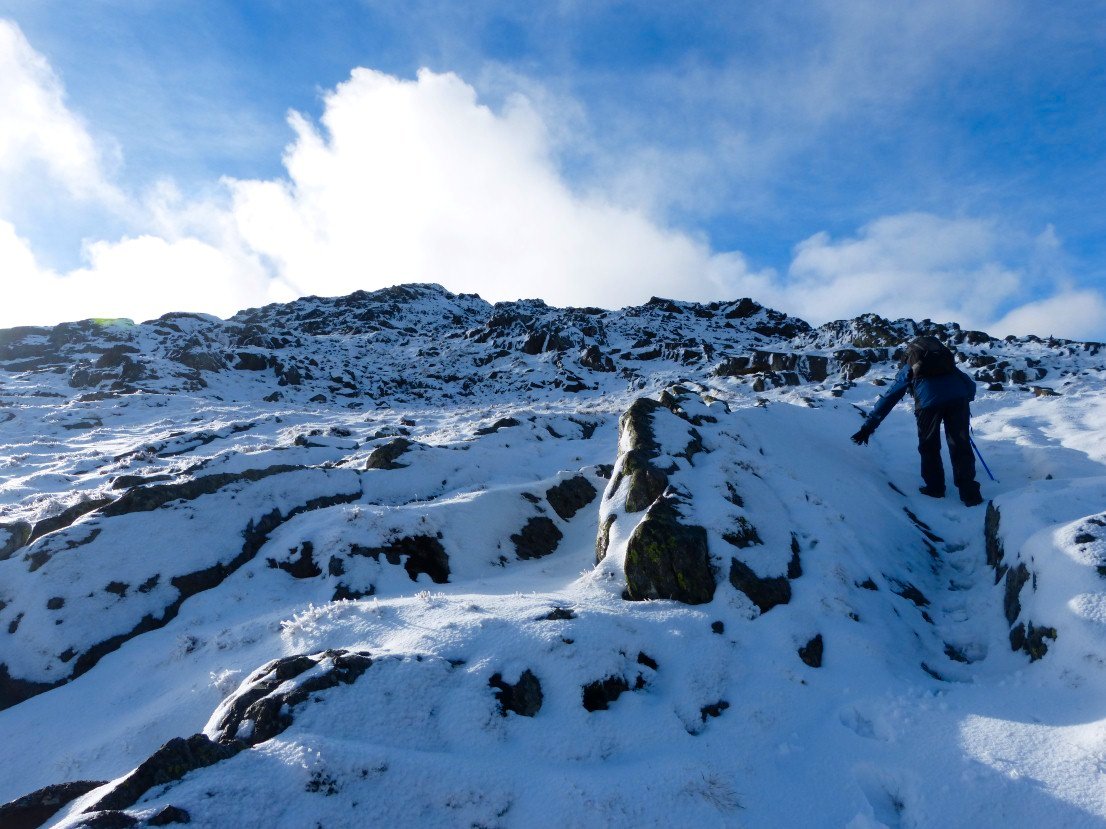 Nearly at the top now.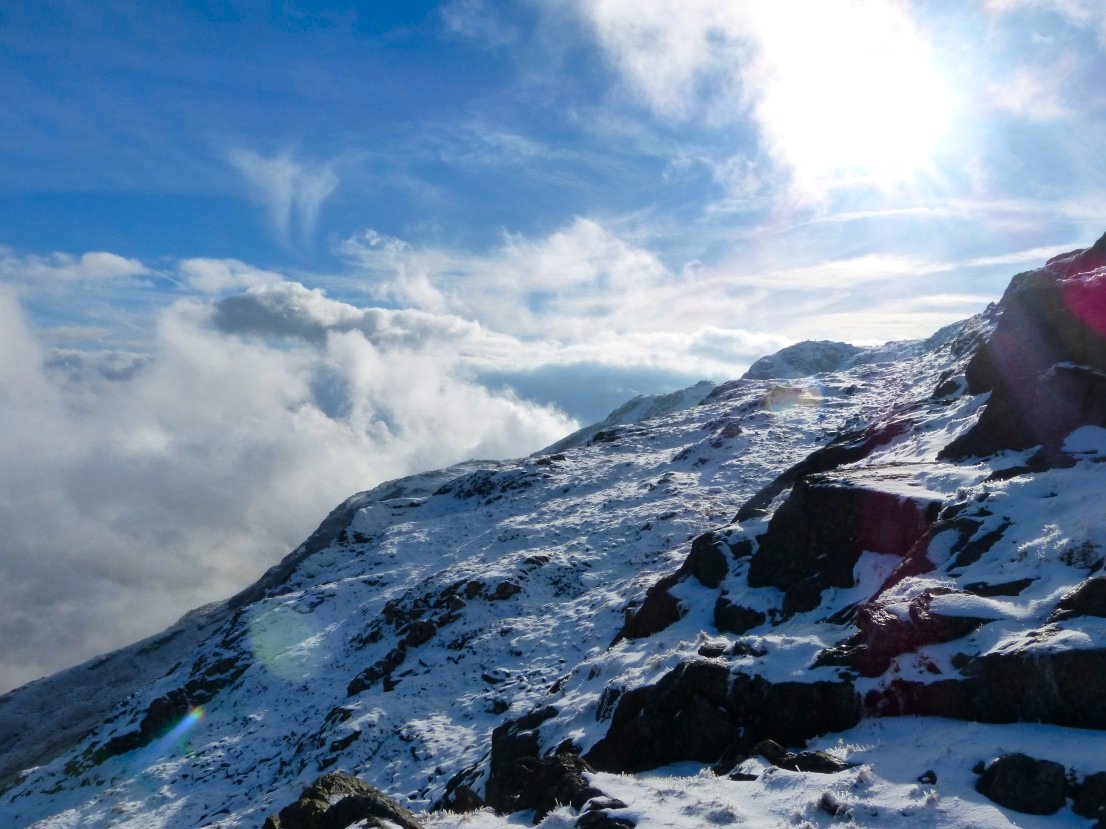 Cloud swirling round to the south.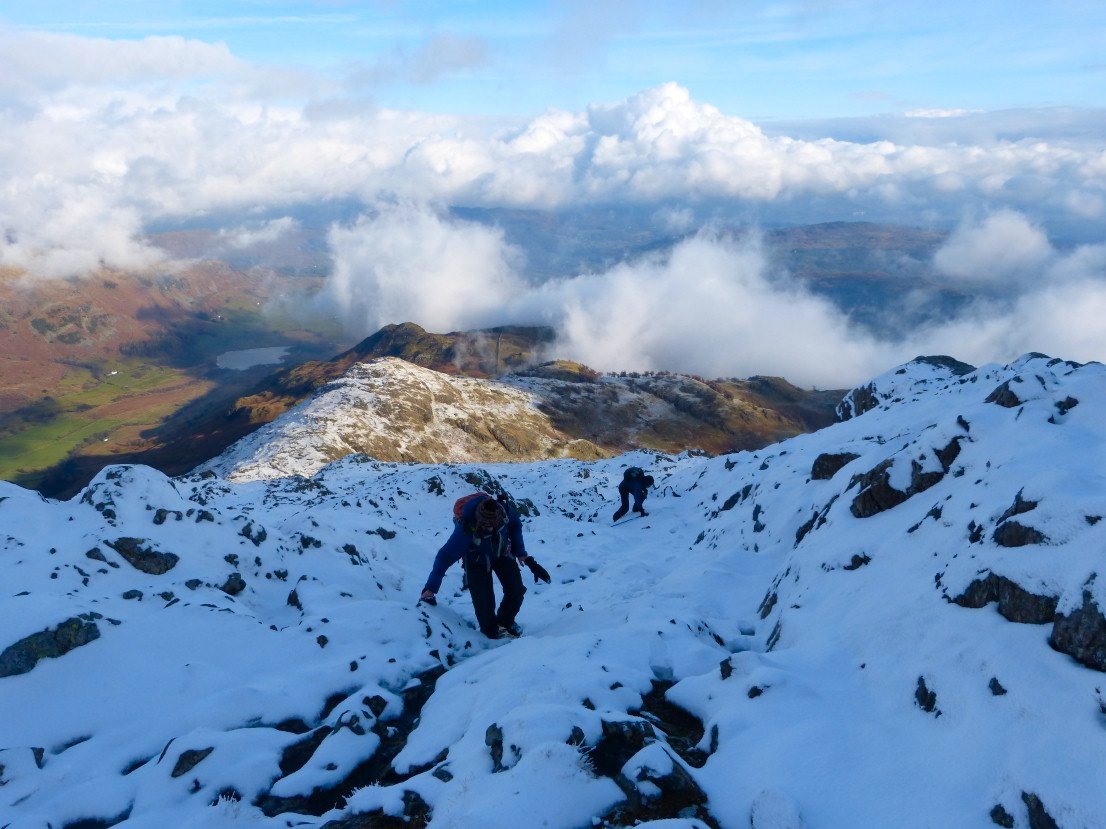 Looking back again at the way we had climbed.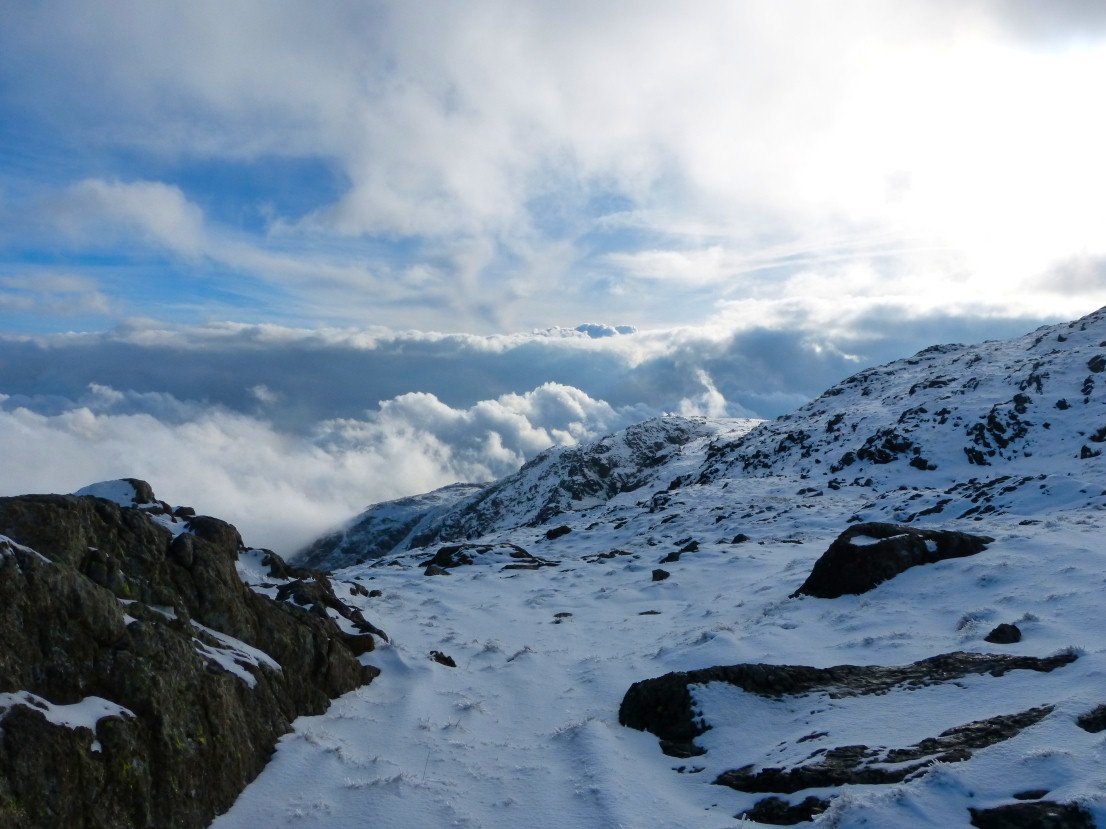 And the clouds again from a little col just below the summit.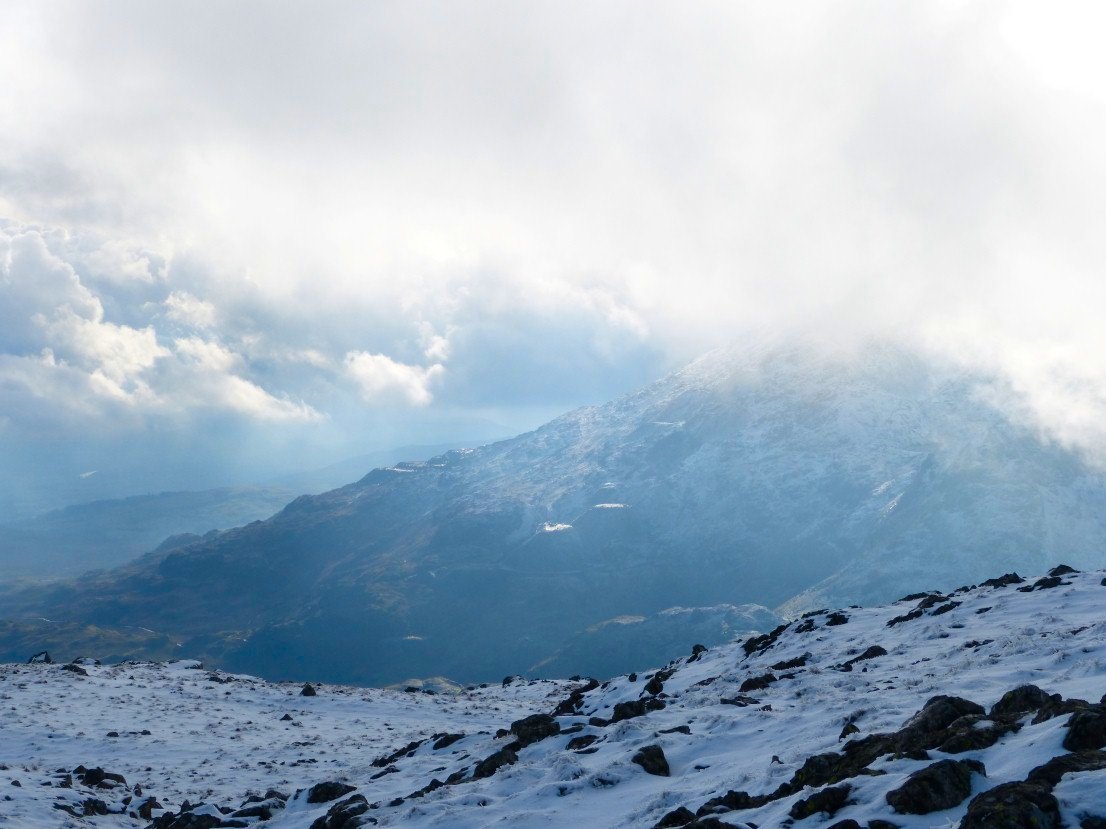 Coniston Old Man with the slate quarries shining in the sun. An executive decision was taken that the trip over Prison Band and the climb to Great Carrs would be too risky in the deep snow so we descended down over Red Dell Head Moss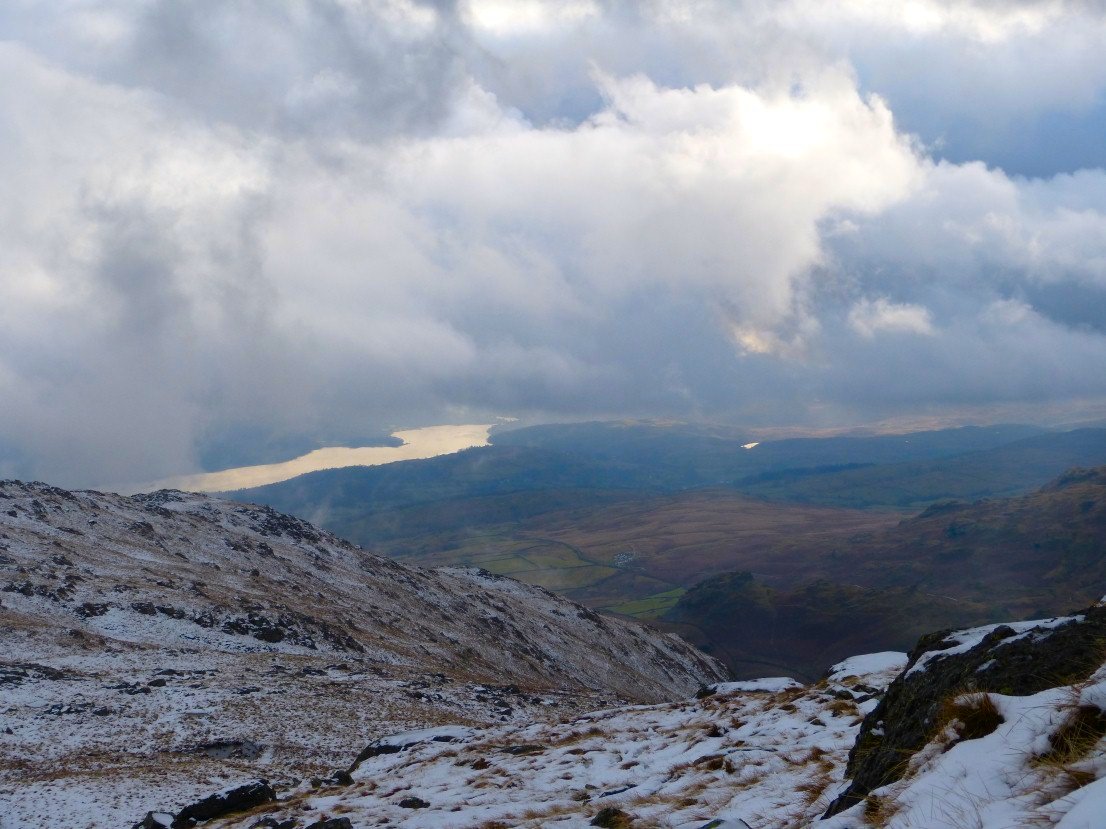 Coniston Water and Beacon Tarn catching the light.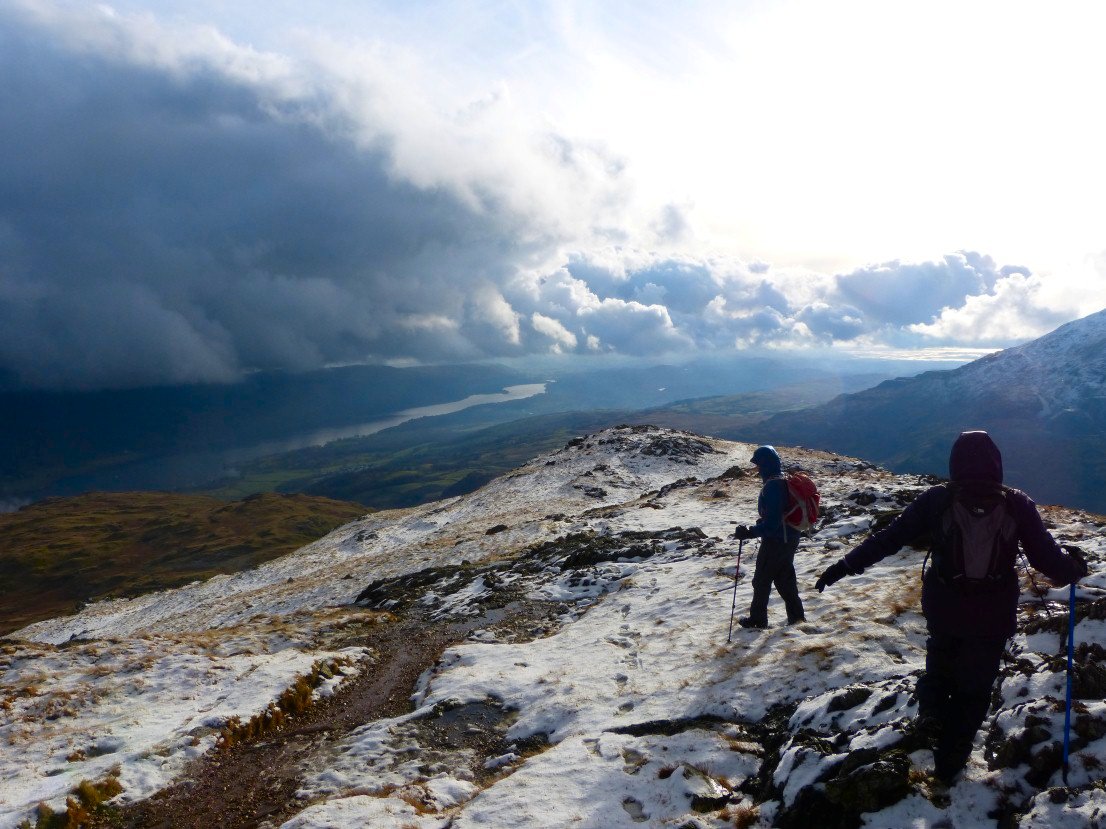 The sky was changing by the minute now, here we thought that it was surely going to rain or even snow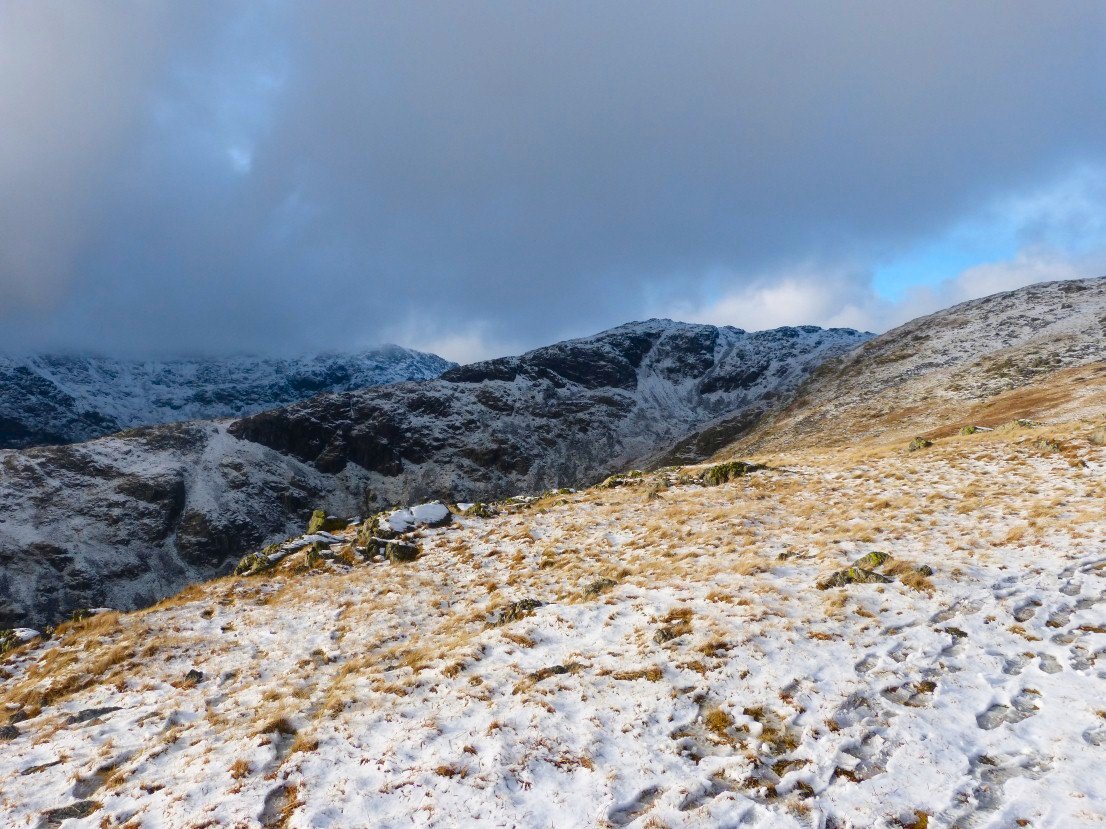 Looking back to Black Sails.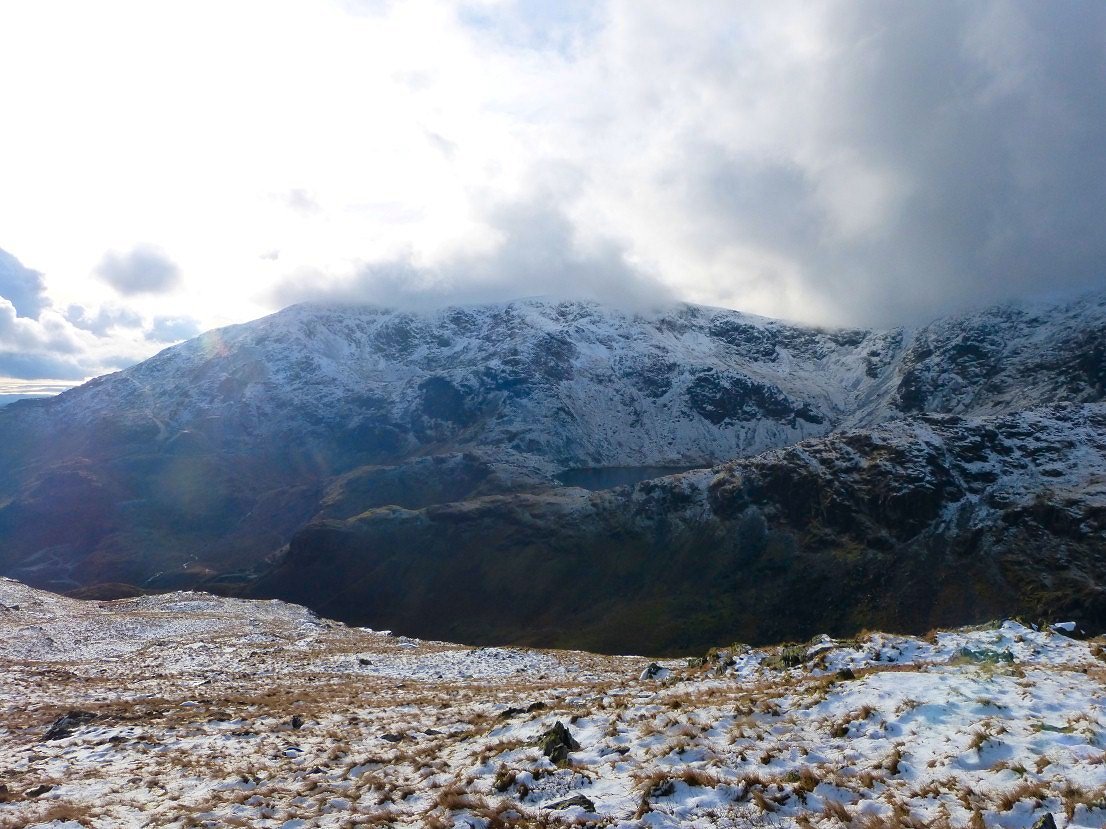 Levers Water nestled beneath the Old man and Brim Fell.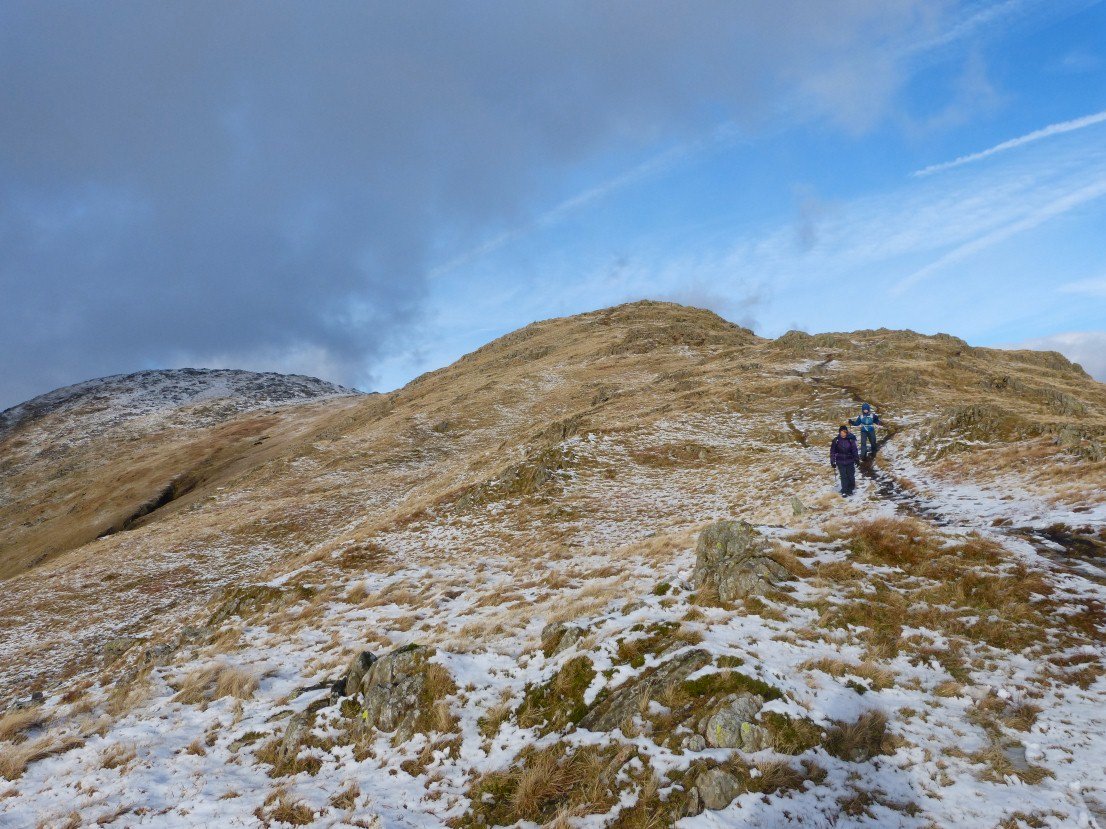 Blue skies again as we descend.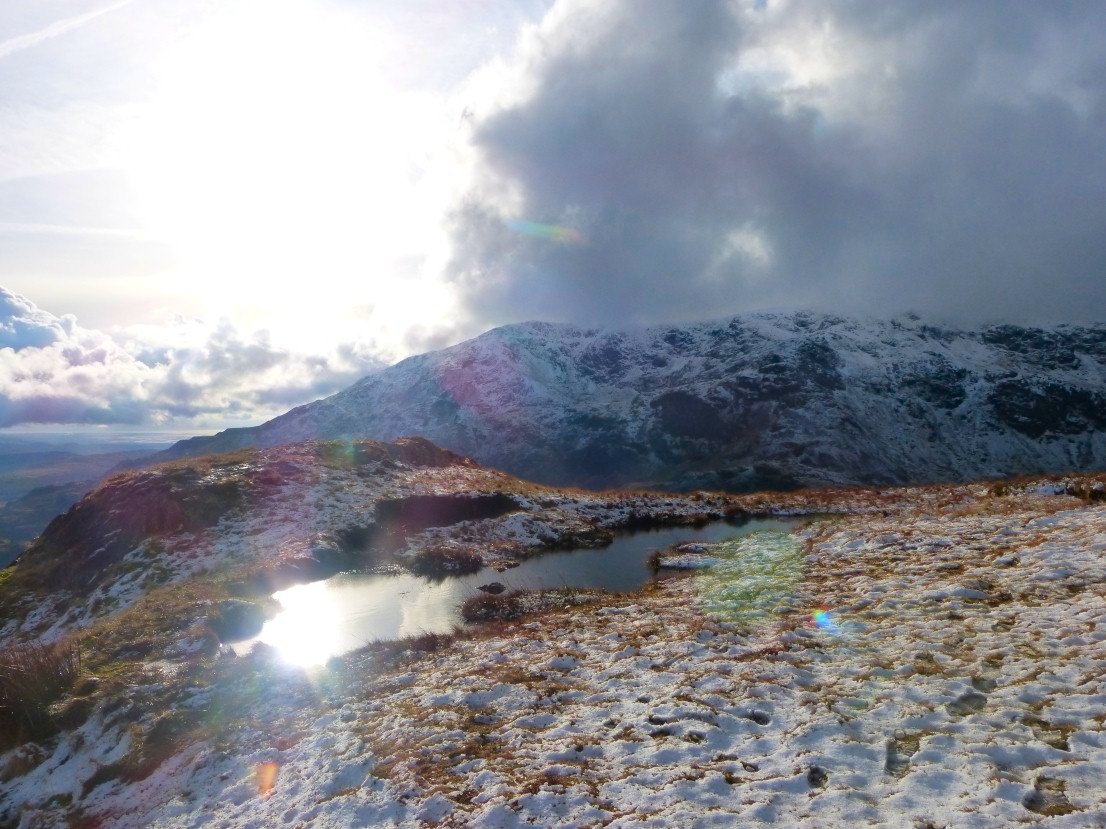 Despite the cloud lifting Coniston Old Man never quite cleared.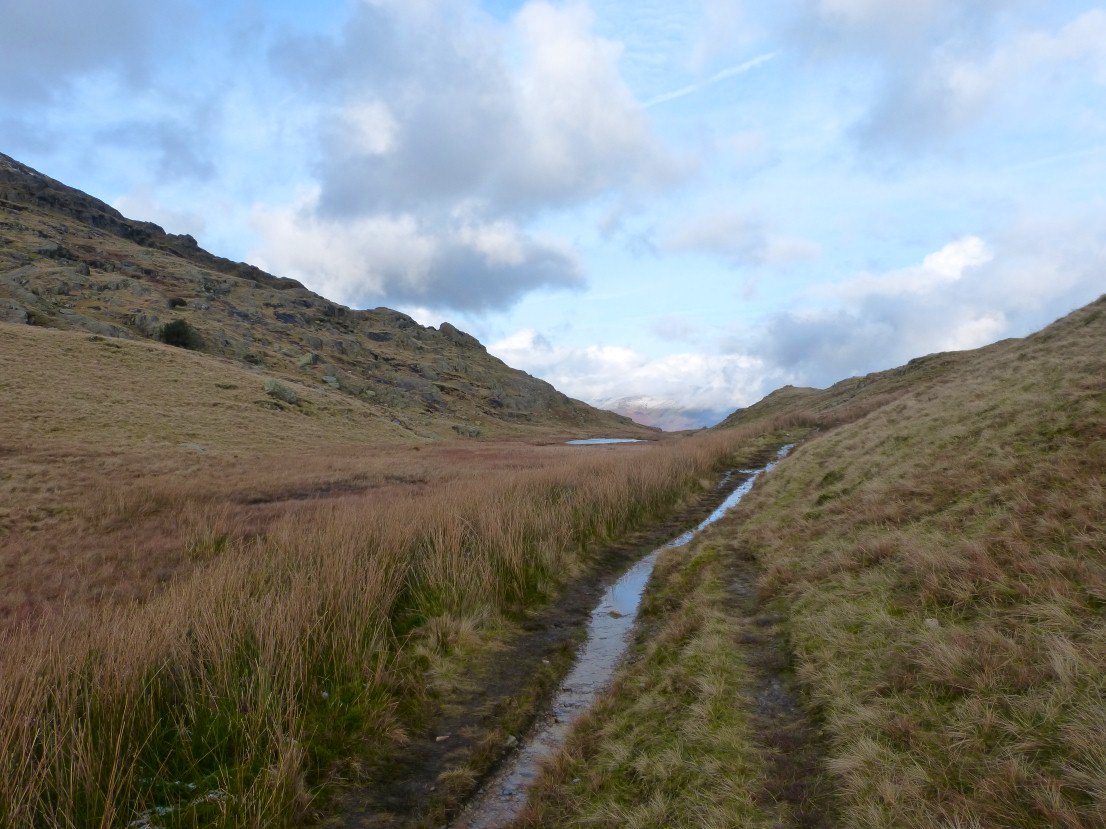 On our way home now walking along Hole Rake.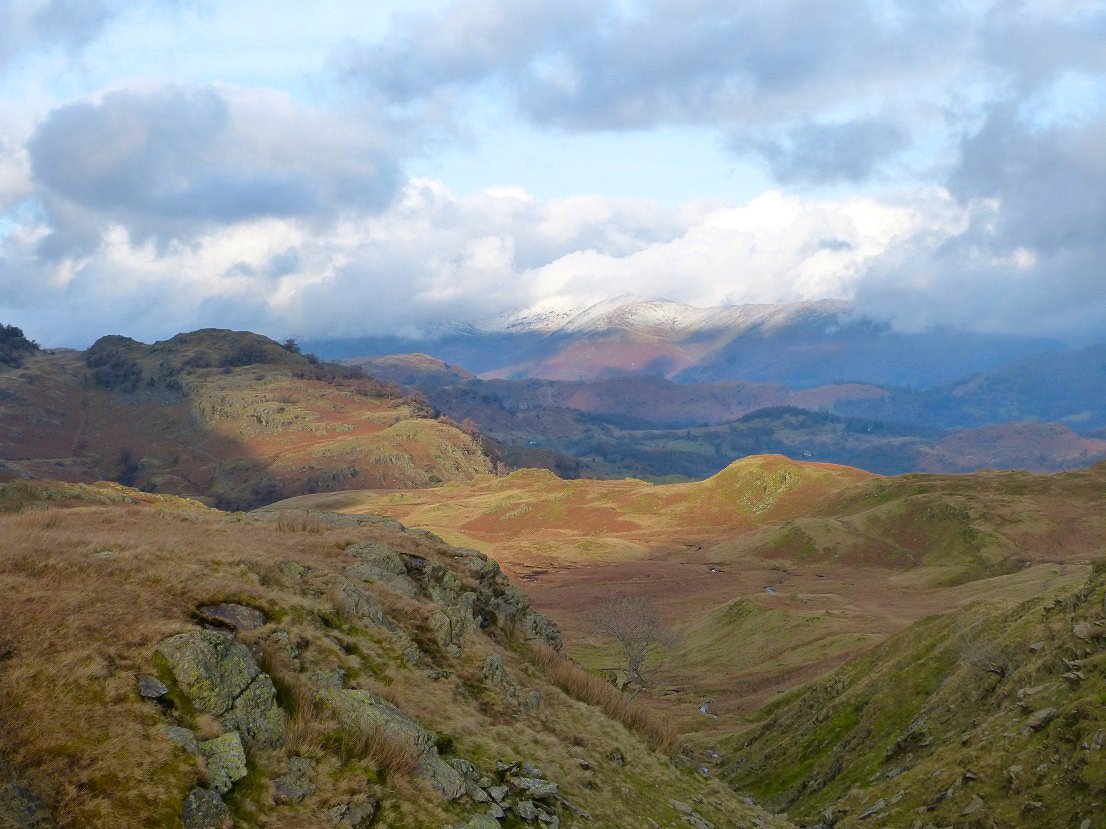 The Helvellyn ridge in the distance.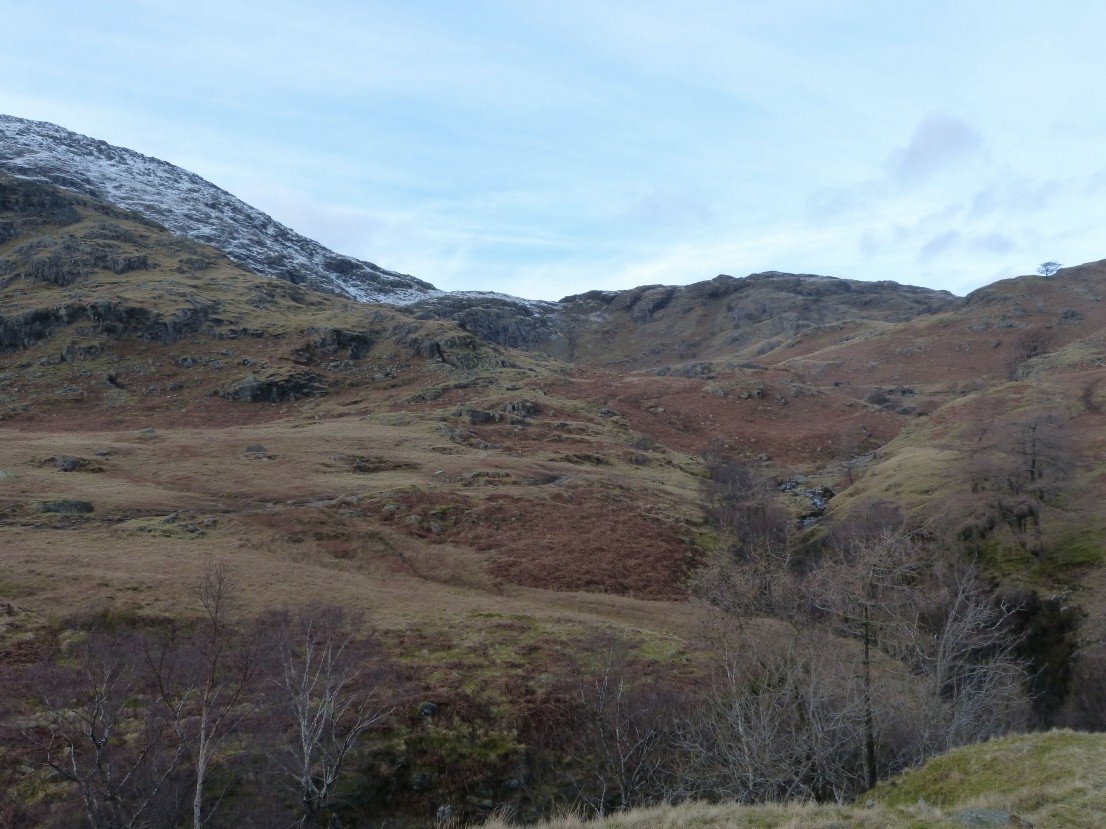 Looking over to Birk Fell Man.
Holme Fell ahead. I had wanted to do a before and after picture from the cairn on Horse Crag but my camera battery seemed to be affected by the cold and ran out of power. Never mind , we have put the full version of the walk on the list for this summer so hopefully it will be third time lucky.