WWW.KARLSWALKS.CO.UK
PICTURES AND TRIP REPORTS FROM MY WALKS IN THE ENGLISH LAKE DISTRICT
---
Around Dunnerdale
12th February 2017
Route - Nr Ulpha Bridge - Black Stones - Tarn Hill - Stickle Pike - Kiln Bank Cross - Park Head Rd - Long Mire - Brunt Fells - above Stainton Ground - Kiln Bank Cross - Birks - Nr Ulpha Bridge ( about 8 miles 2100ft ascent)
Strong winds were forecast for today so we walked some of the lovely little hills around the Duddon valley.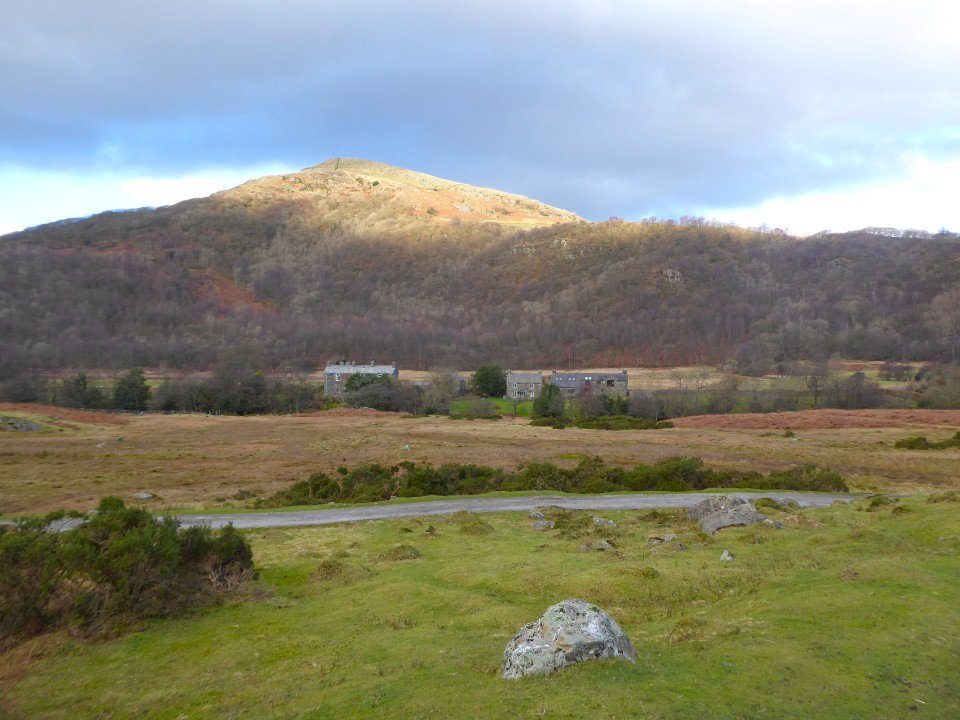 The Pike catches a little sunshine seen from the road nr Ulpha Bridge.
.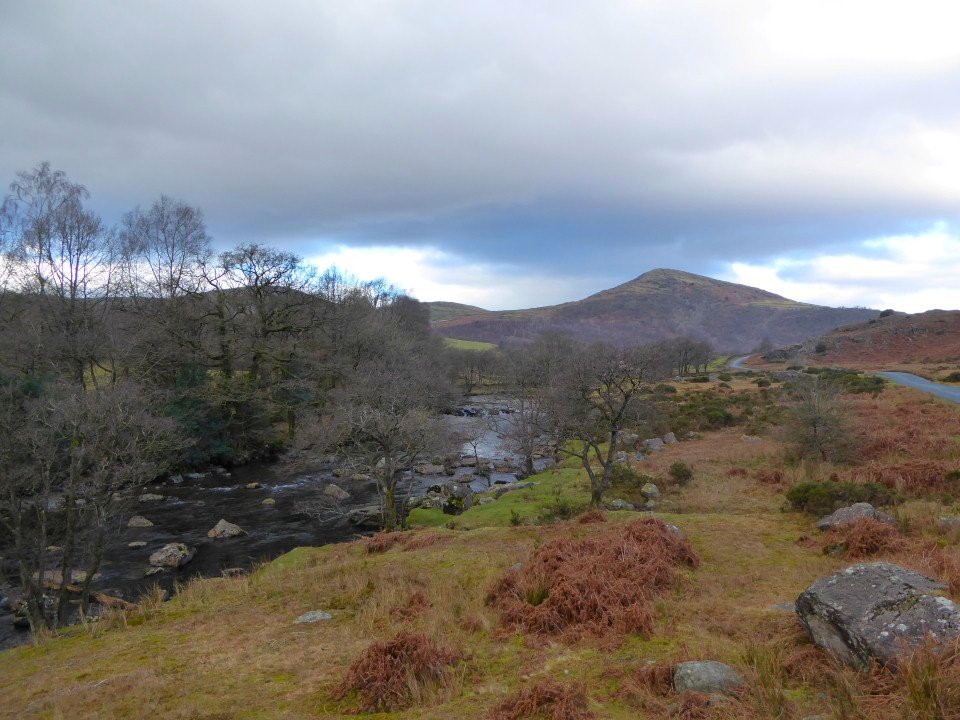 The river Duddon.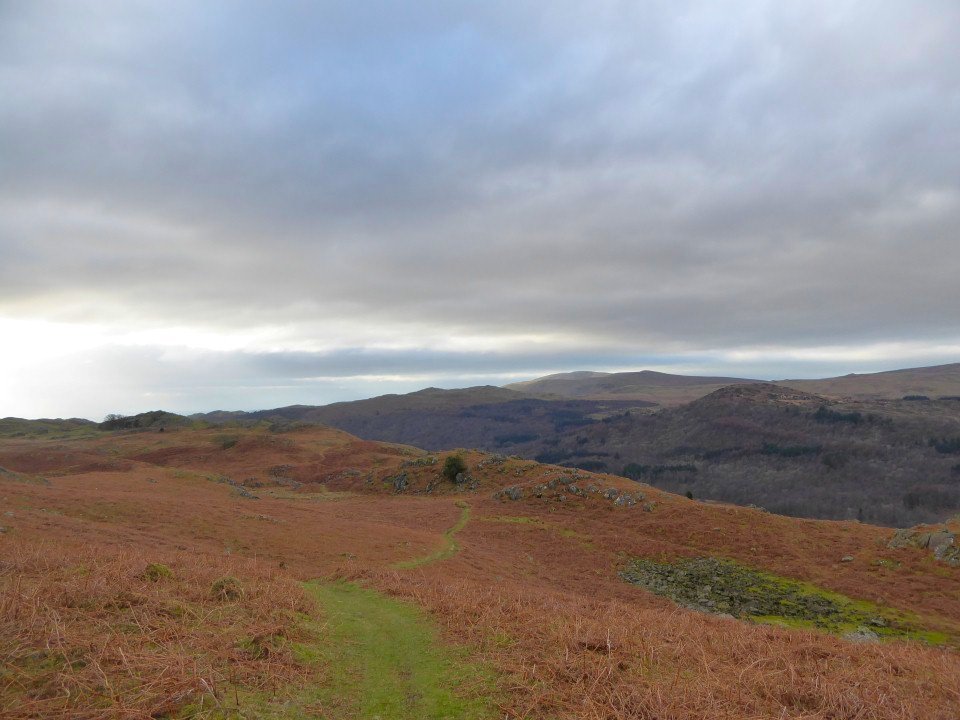 Looking over to the coast and Black Combe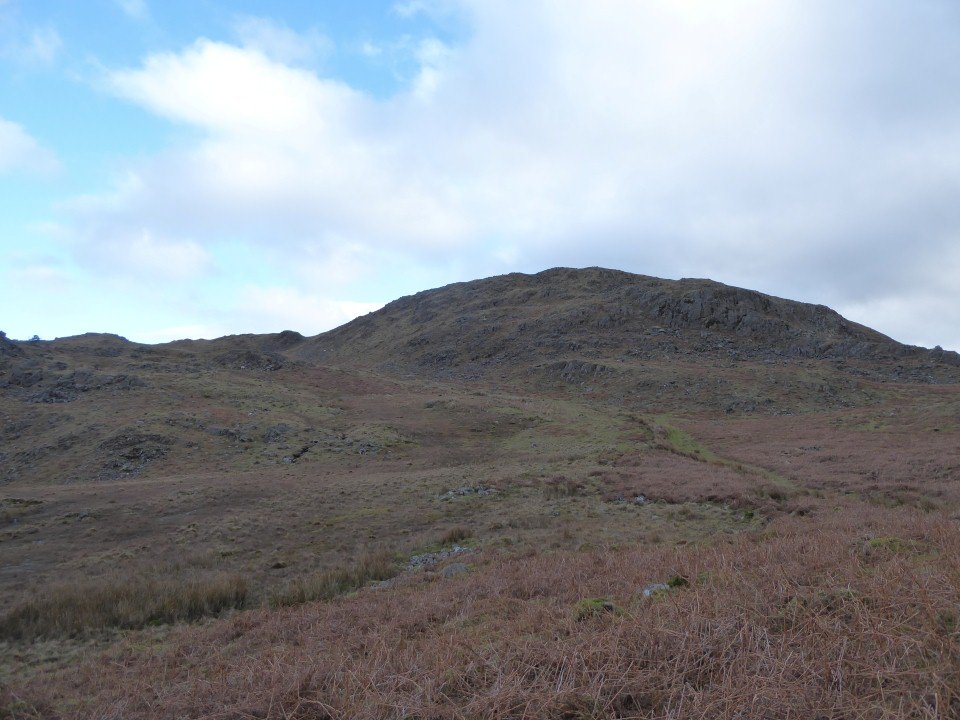 Great Stickle we missed out this top today .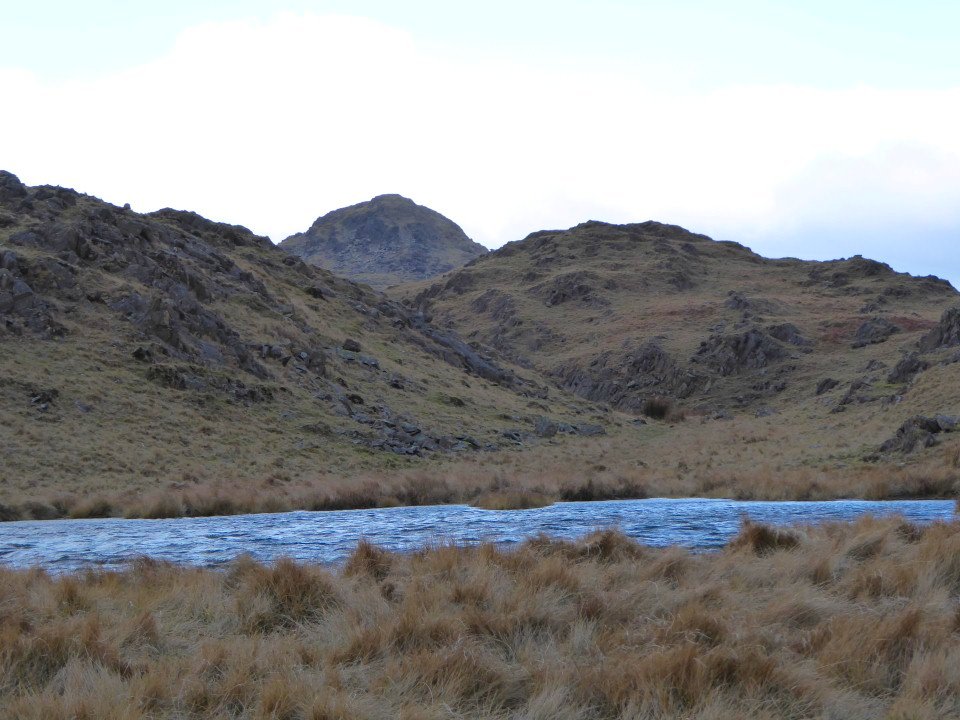 Stickle Pike seen over one of the tarns on Tarn Hill.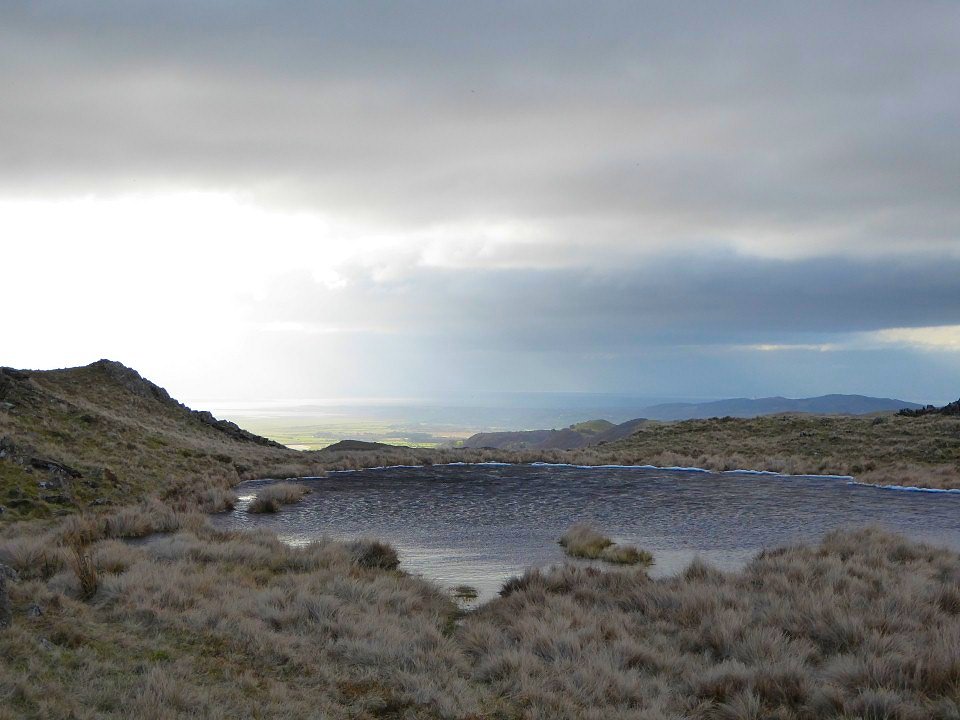 Ice blown against the banks of the tarn by the wind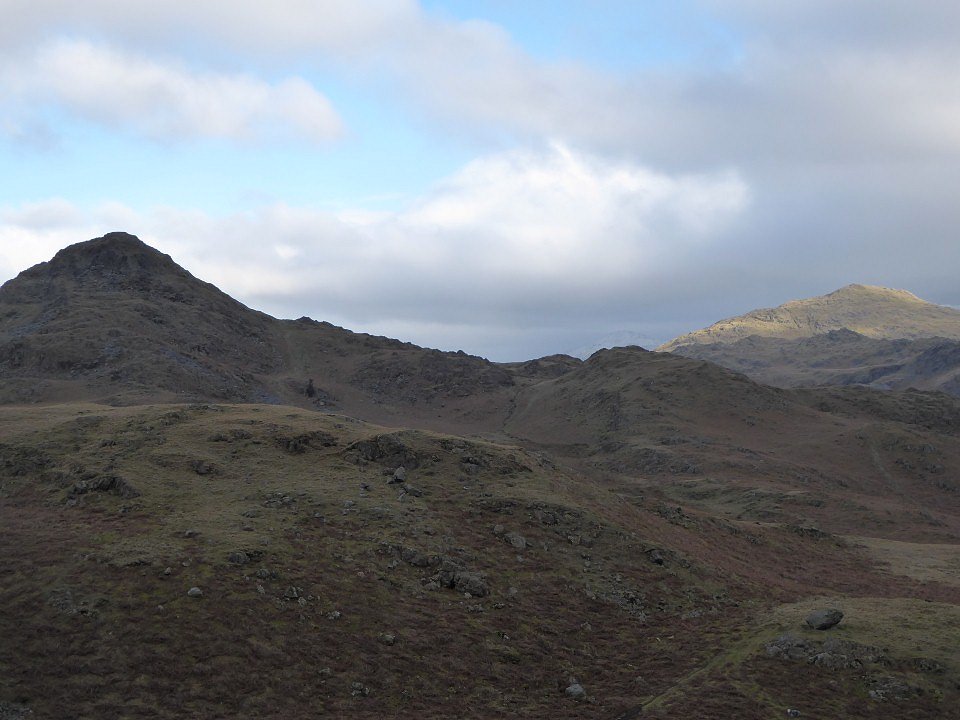 Stickle Pike with Caw away to the right. We decided to test the strength of the wind on Stickle Pike before deciding whether or not to Climb Caw.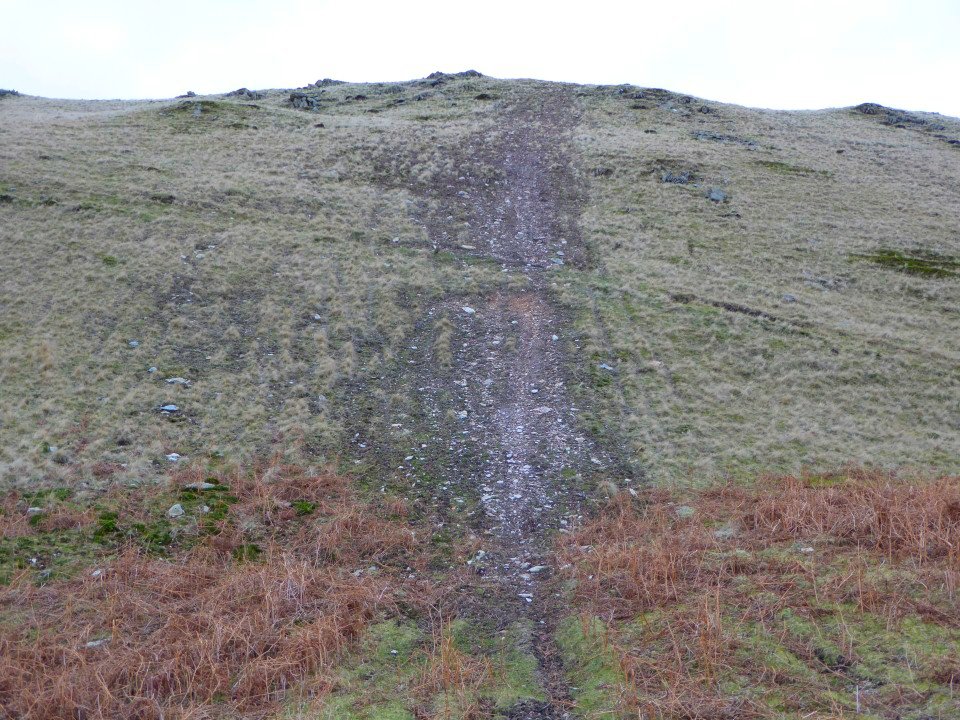 Last time I came this way I saw that motorbikes had been ridden on the fell and now a couple of years later they have made a right mess..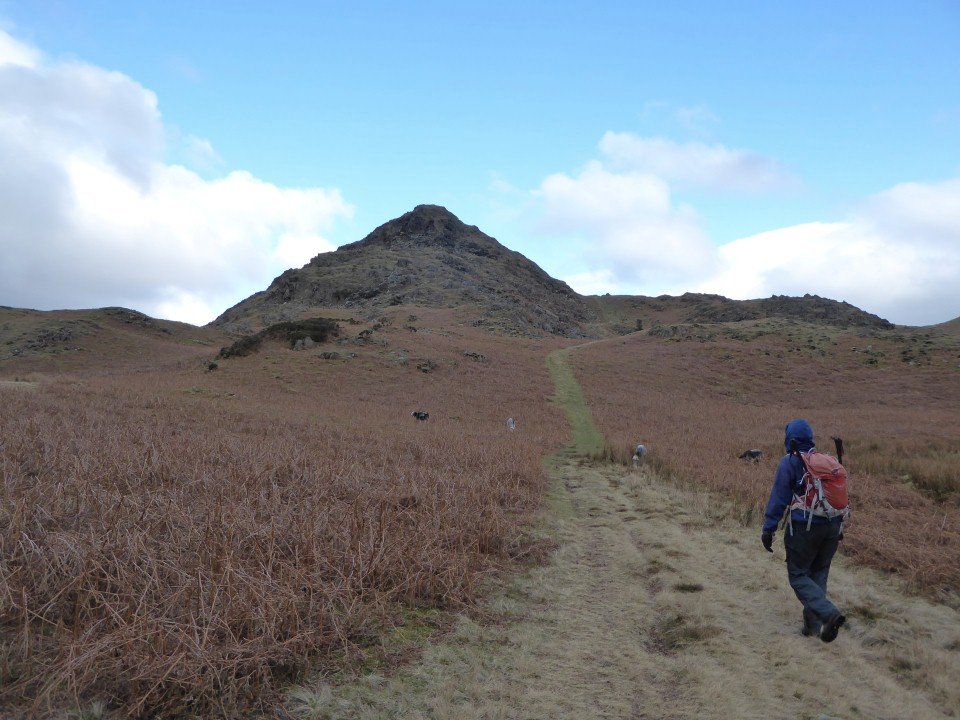 Still cold and windy but plenty of blue sky as we climb to Stickle Pike.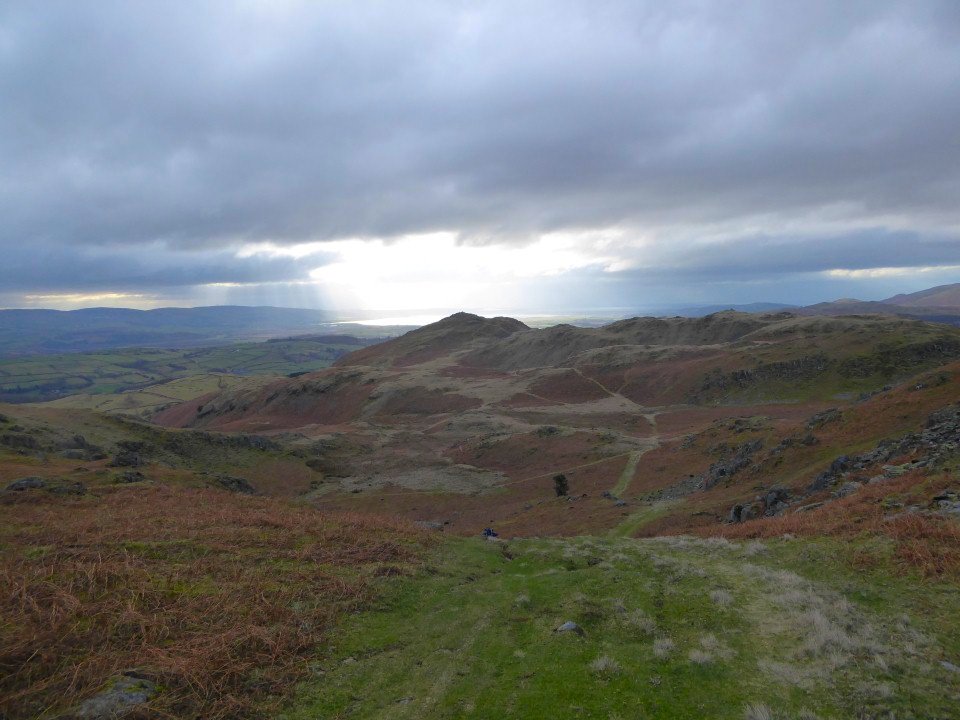 Great Stickle and Tarn Hill from the top of the climb to the little col on Stickle Pike.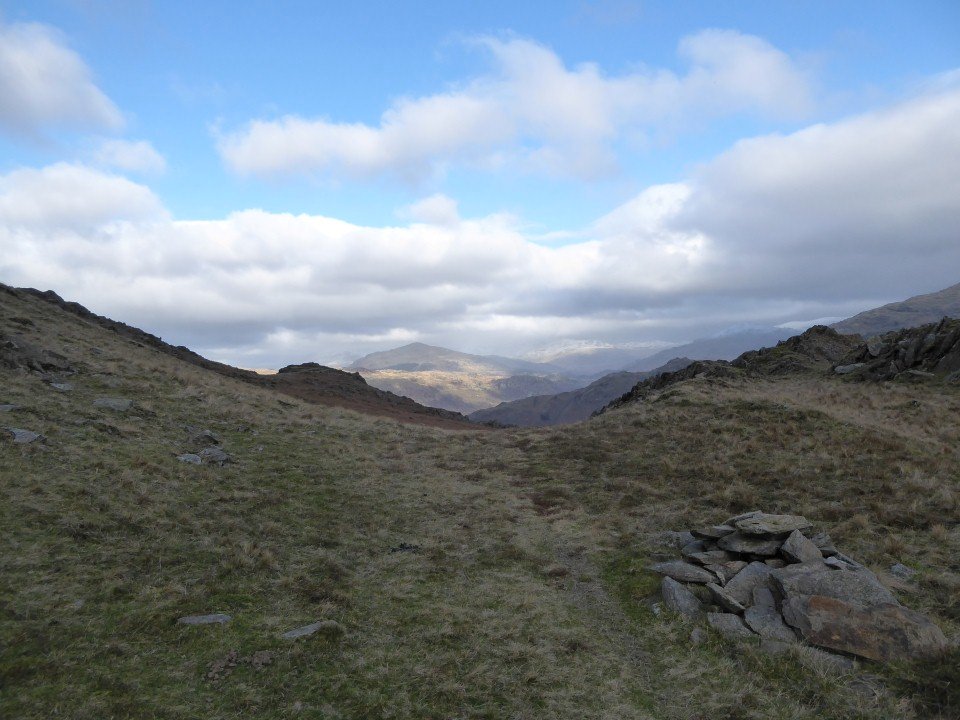 The view in the other direction is dominated by Harter Fell.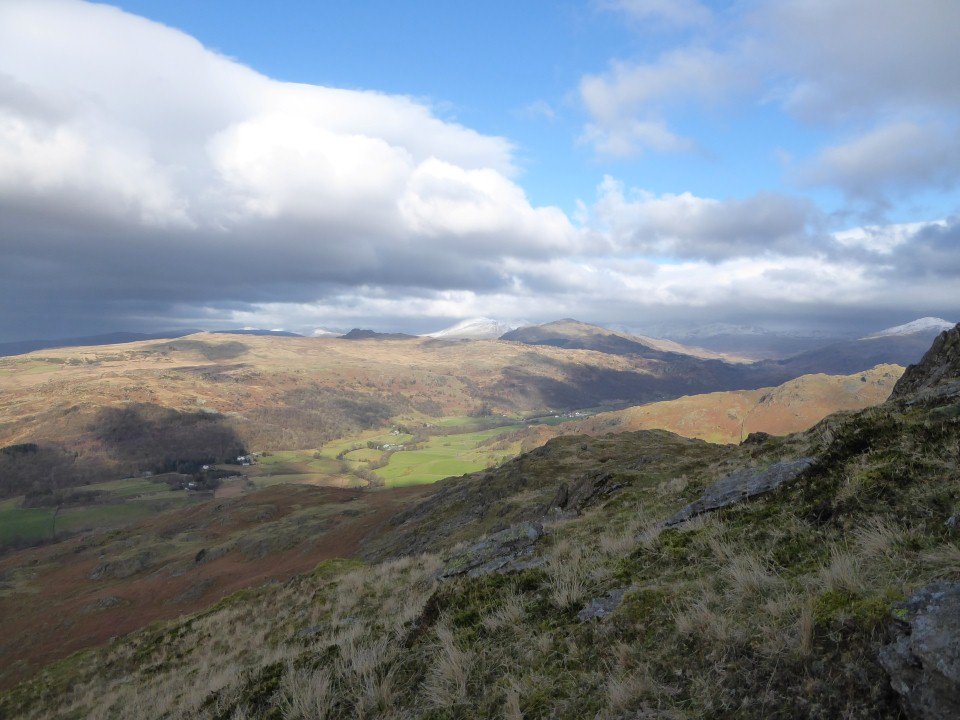 the wind was very strong and cold on the climb so we found shelter for an early lunch. Great view over Seathwaite to Harter fell, Green Crag and the high fells beyond.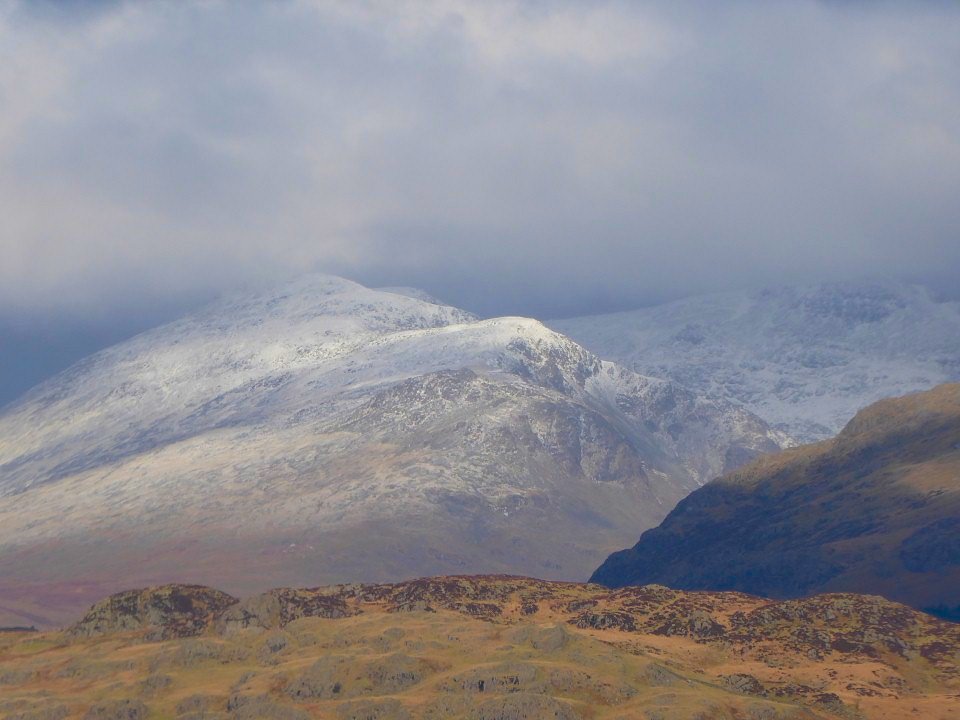 Zooming in on Slight Side, Long Green and Scafell.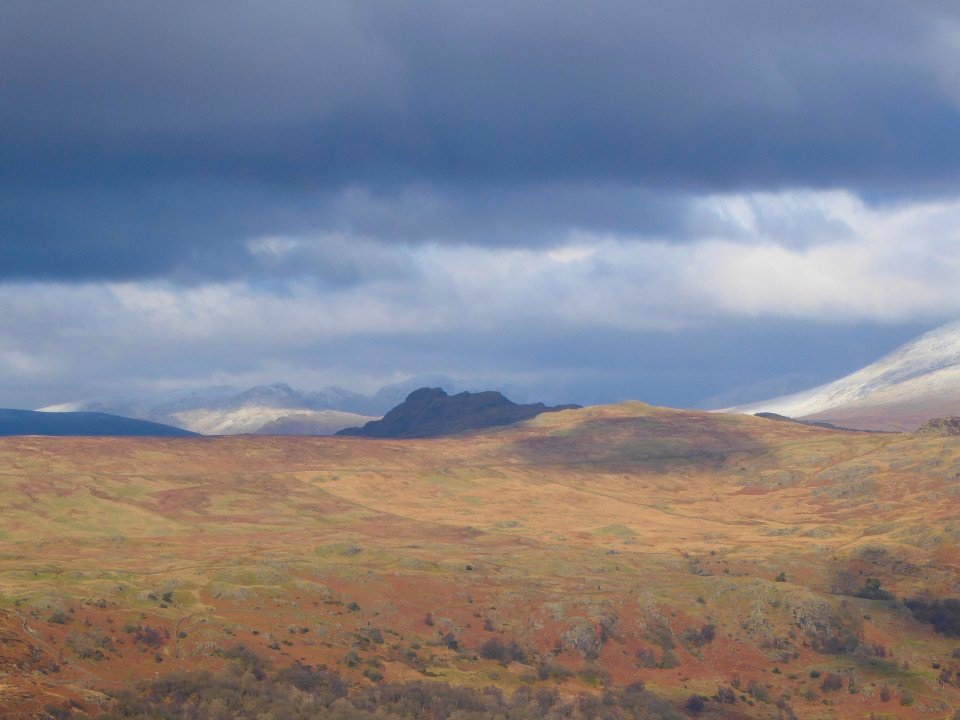 I've noticed before that Green Crag seems to attract the shadow.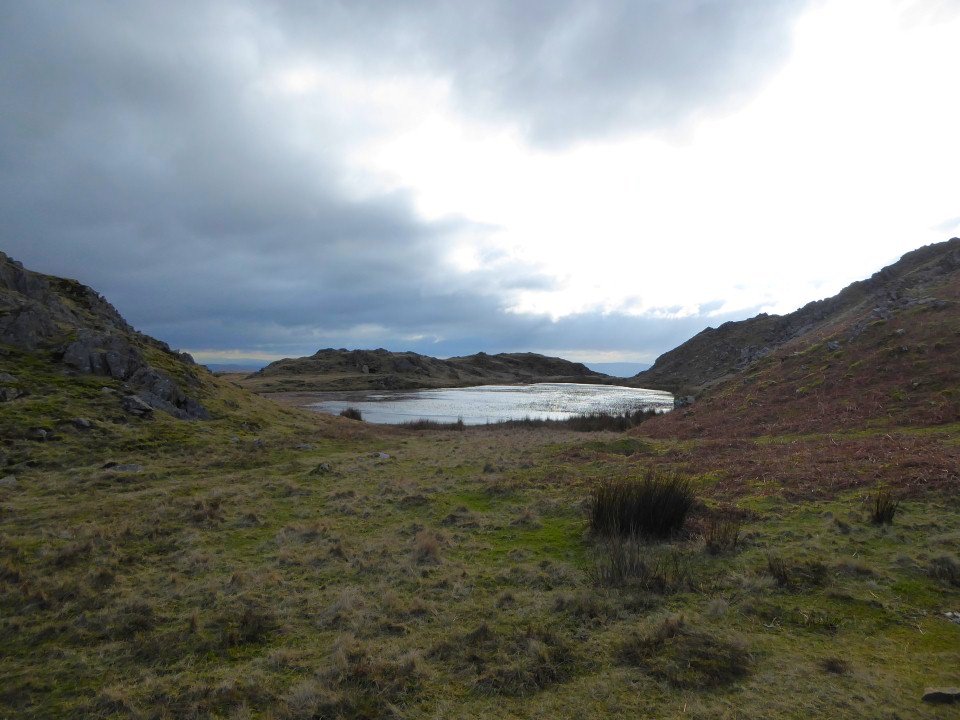 After leaving our sheltered lunch spot we were nearly blown over on the descent. Even though I had my winter gloves on it felt like my thumbs were dropping off although I fared quite well compared to Sue who said her eyeballs were freezing up ! We didn't linger at Stickle tarn.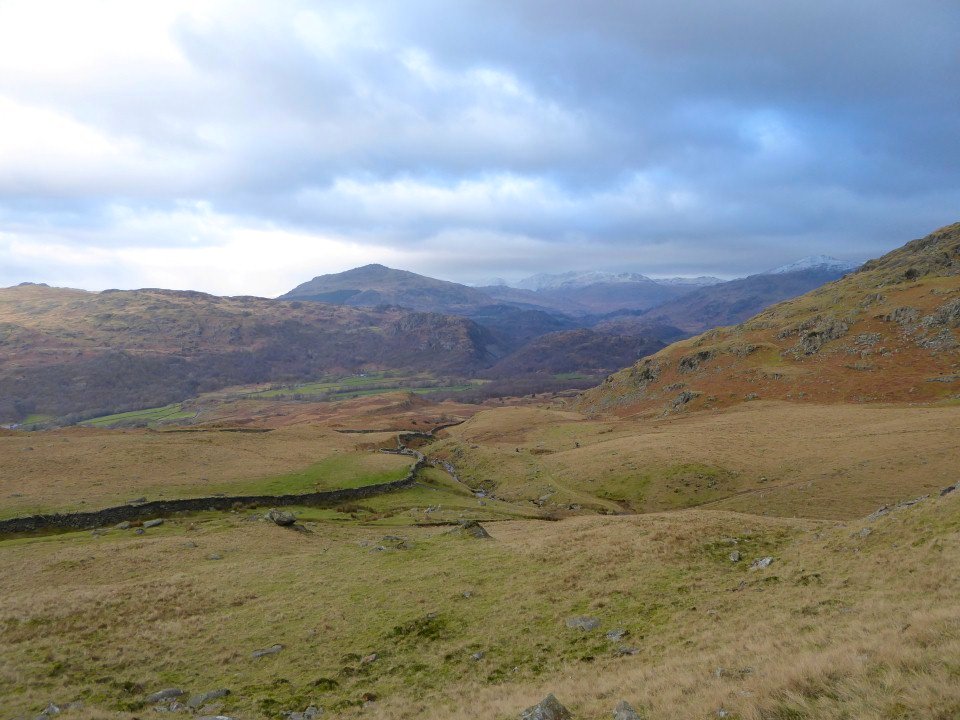 Heading for the base of Caw now. We both came the decision that Caw would wait for another day.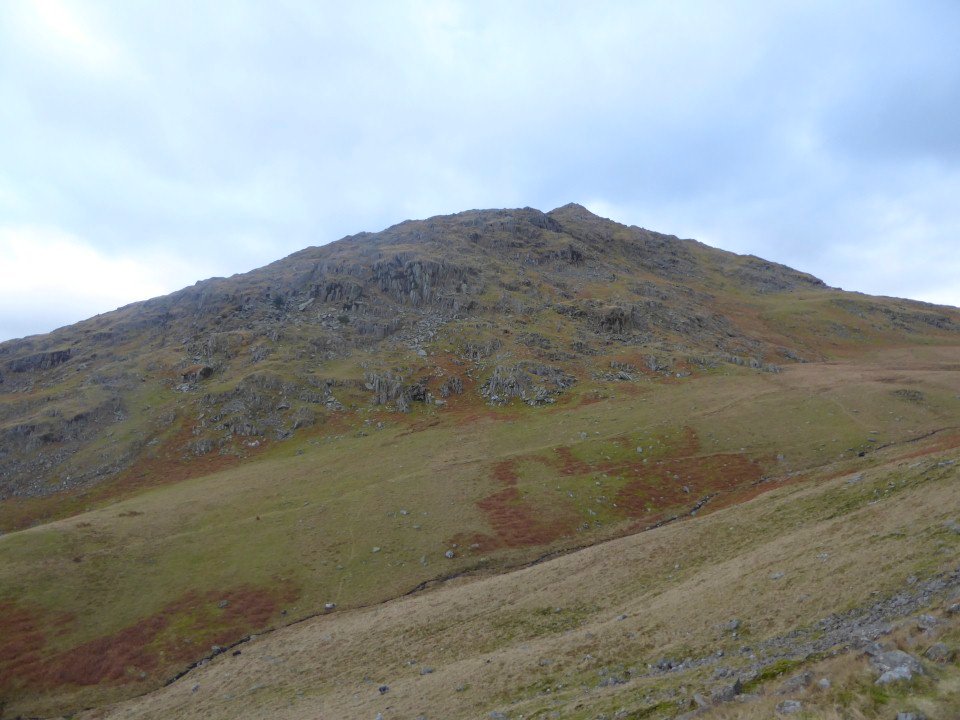 Looking up to Caw.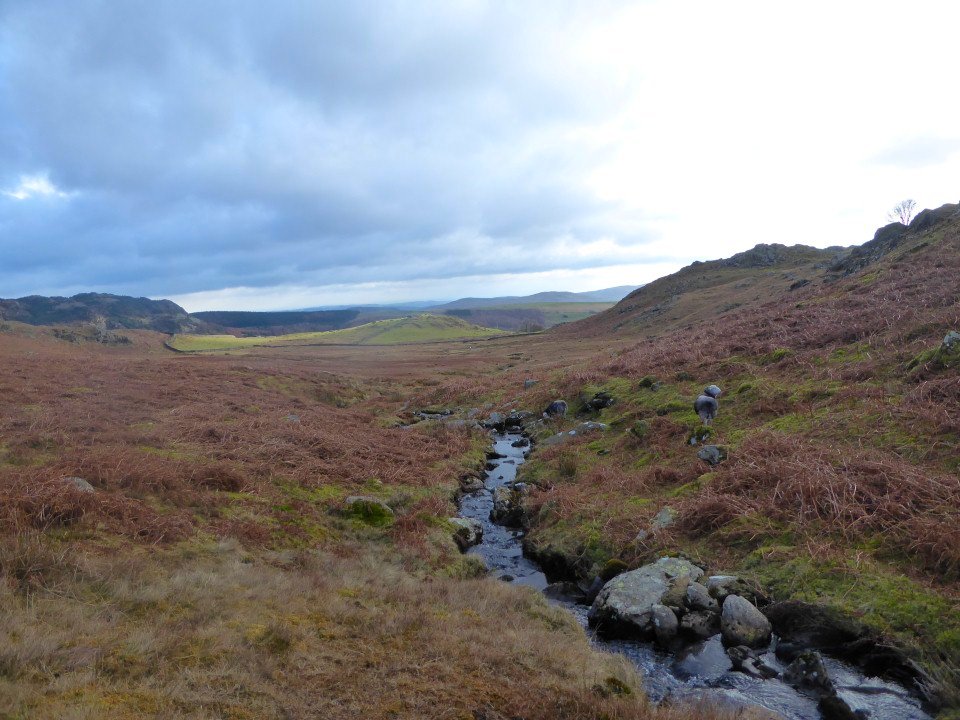 We followed the nicely sheltered path down Long Mire but cut the corner slightly by climbing over the Brunt Fells.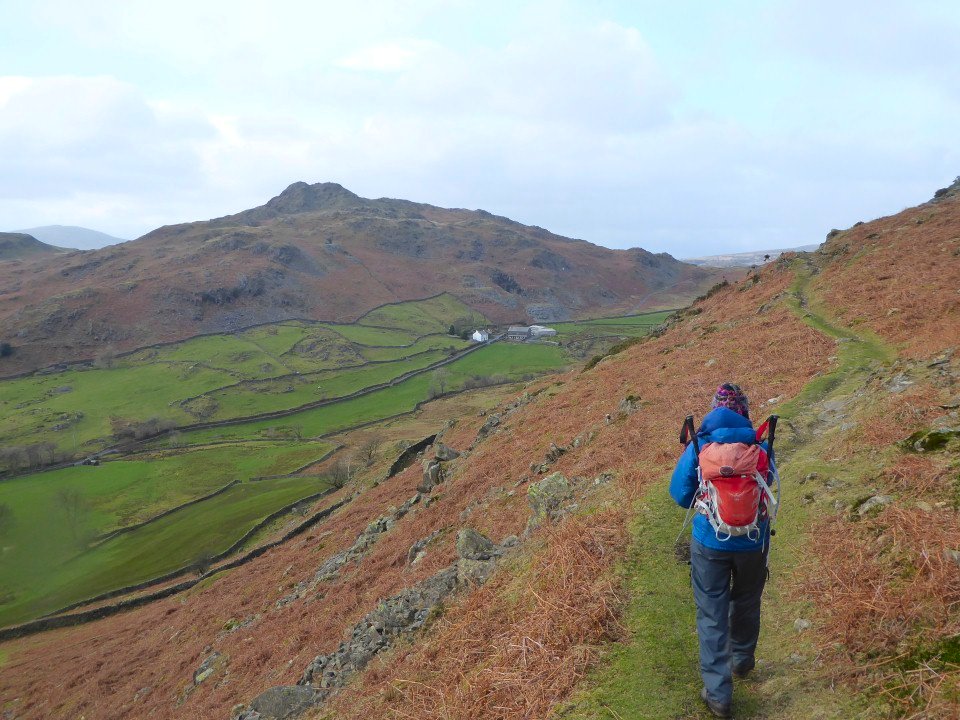 After contouring around the base of Raven's Crag we head back up to Kiln Bank Cross. Stickle Pike prominent above Hoses Farm.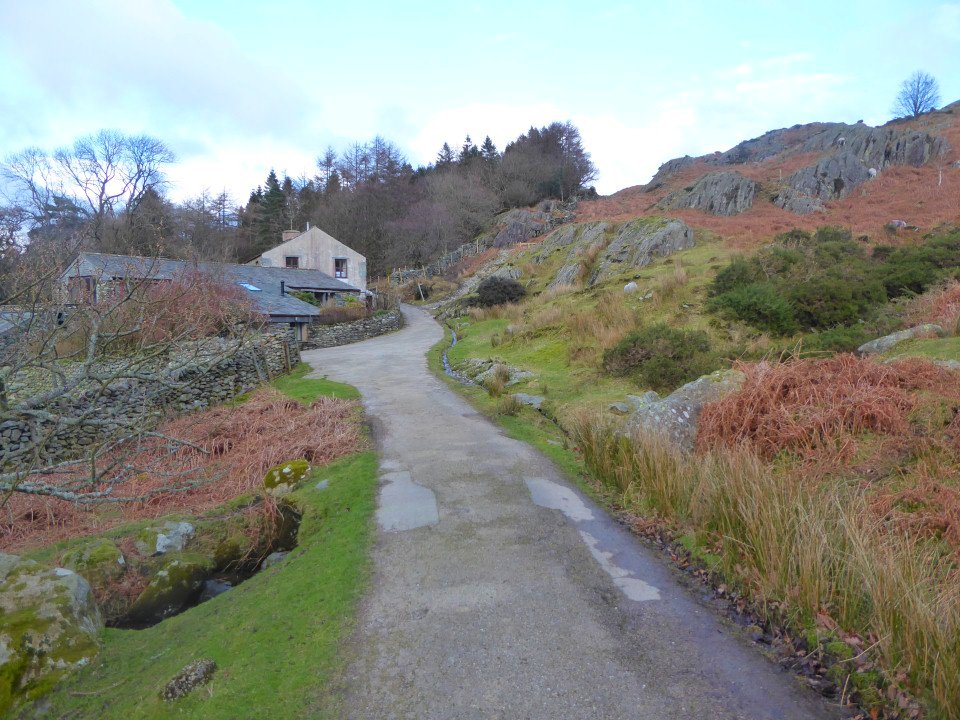 After reaching Kiln Bank Cross we turn left and descend to Birks.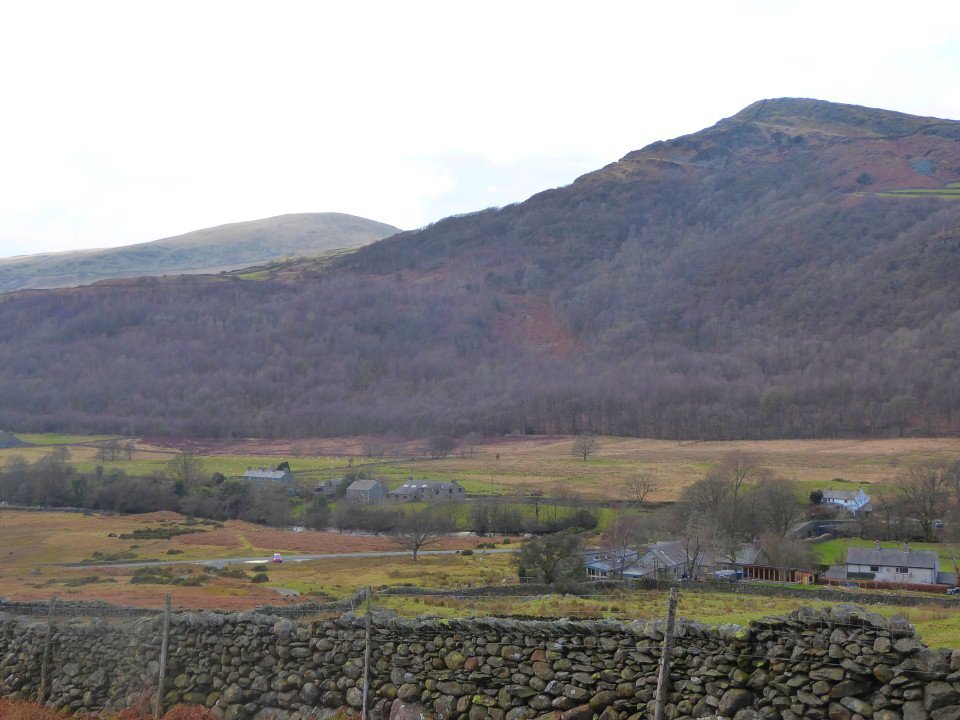 The Pike again with Whitfell in the background and It's always nice to see your car still where you left it.