WWW.KARLSWALKS.CO.UK
PICTURES AND TRIP REPORTS FROM MY WALKS IN THE ENGLISH LAKE DISTRICT
---
Place Fell and the lakeshore path
29th January 2017
Route. Deepdale Bridge - Boredale Hause - Place Fell - Low Moss - Scalehow Beck - Lakeshore path - Silver Point - Side Farm - Deepdale Bridge ( about 8.5 miles 2400ft ascent )
Once again we parked at Deepdale Bridge but this week we crossed the valley to climb up the track to Boredale Hause.
Not a very encouraging start. Our path can be seen disappearing into the gloom.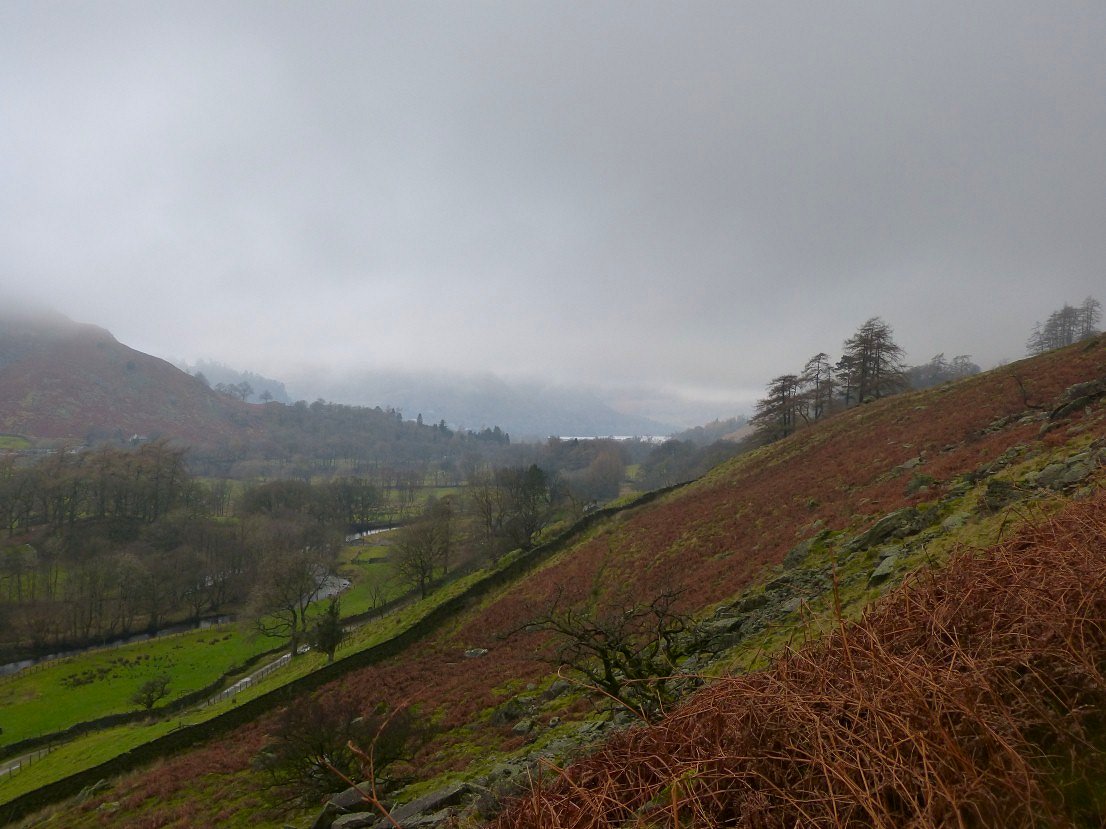 After a few minutes climbing we decided that maybe the day was brightening. This is looking along the valley to Ullswater.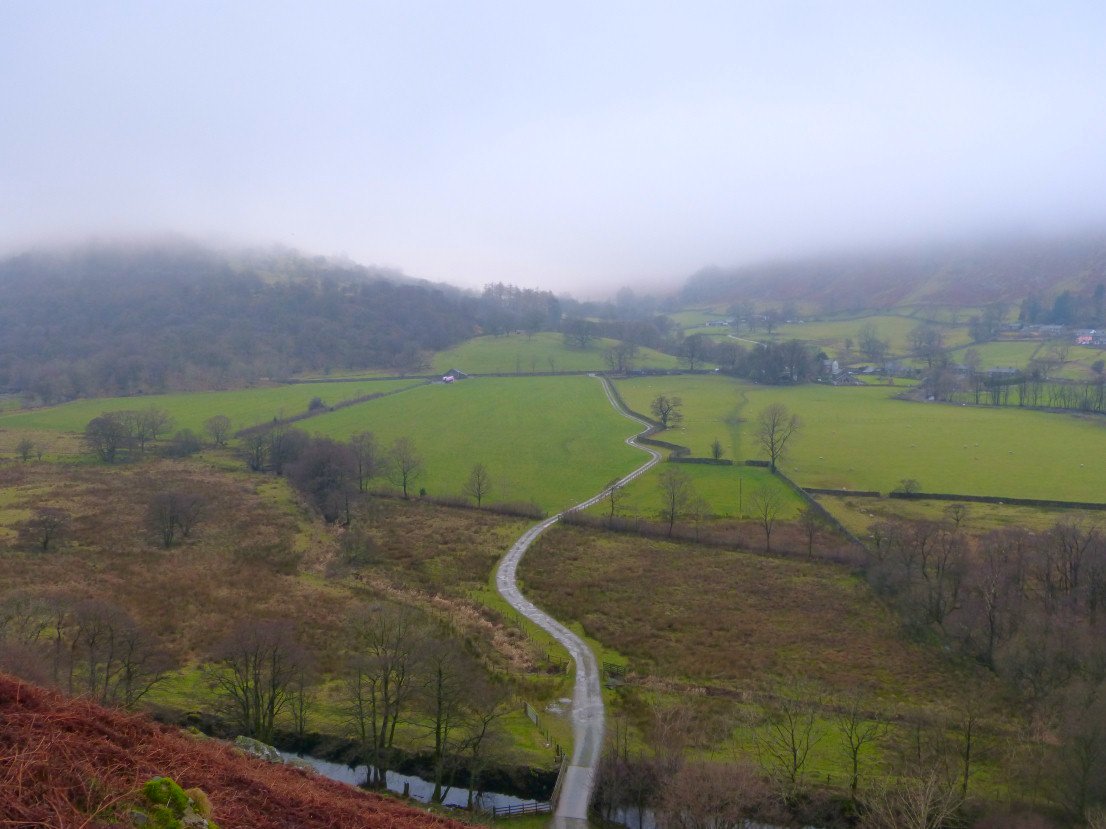 And looking back the way we came.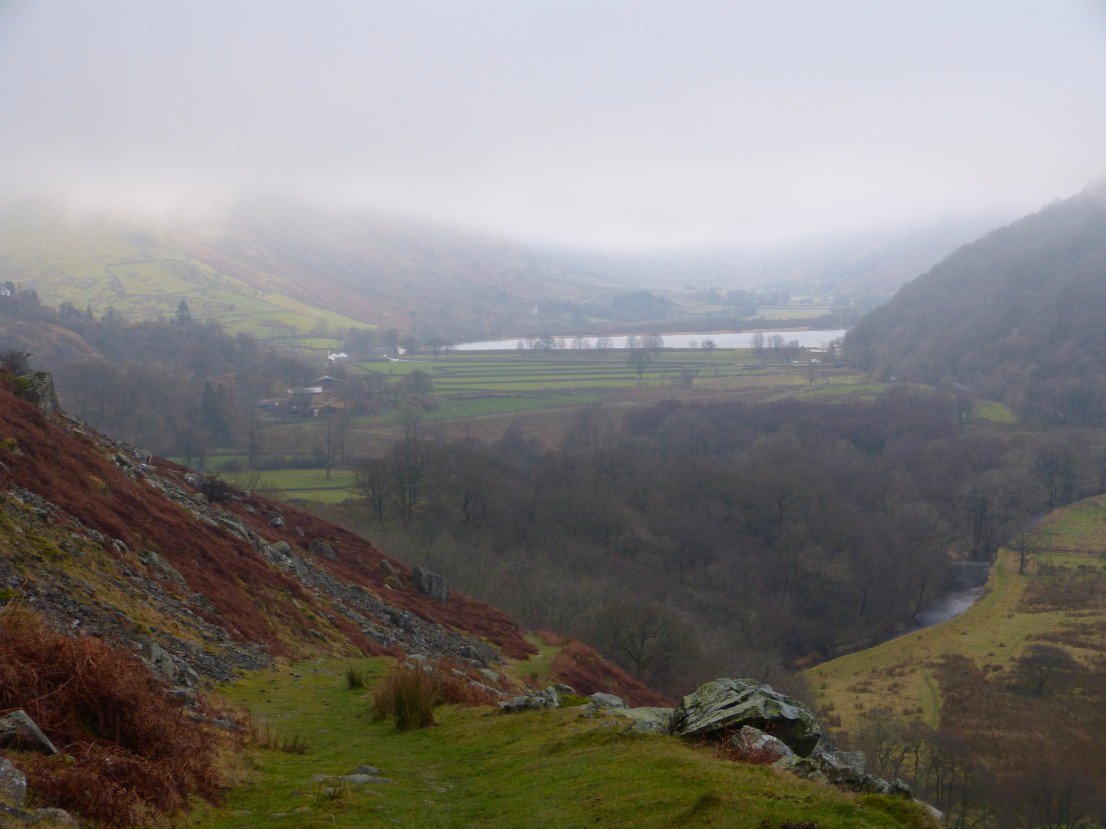 Brothers Water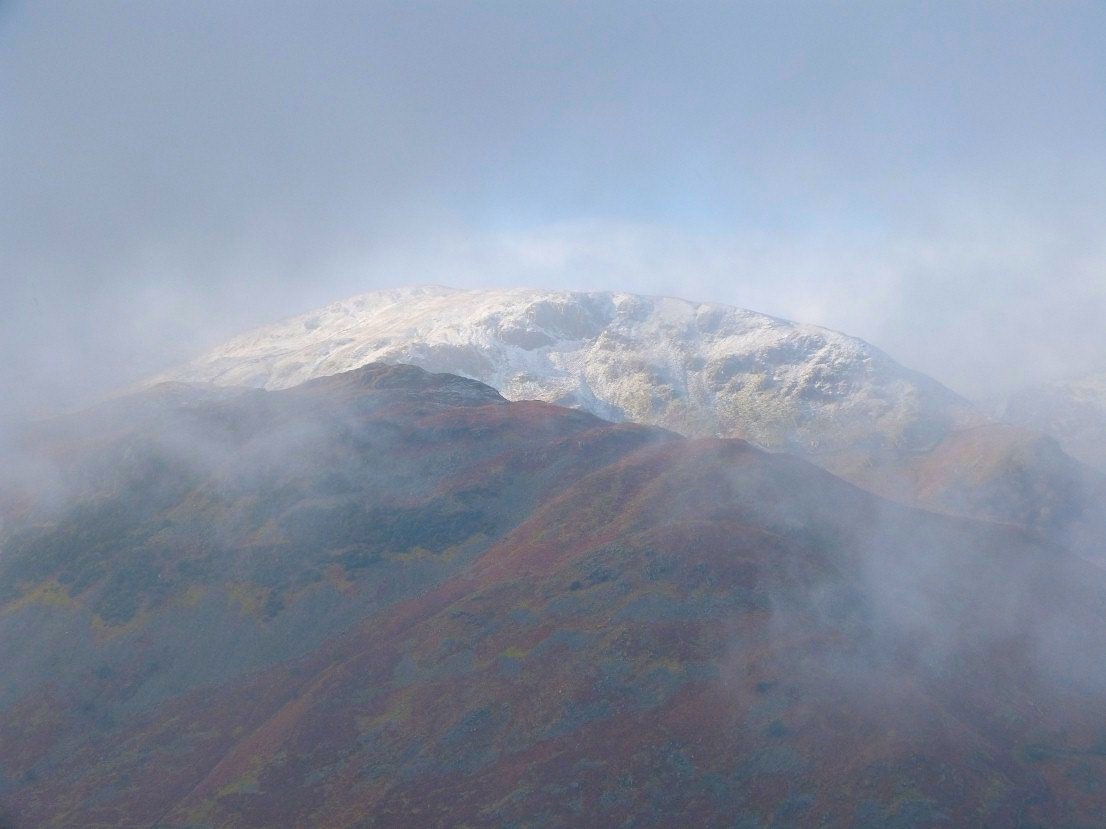 Just as we reached Boredale Hause the sky to the west started clearing. St.Sunday crag appeared.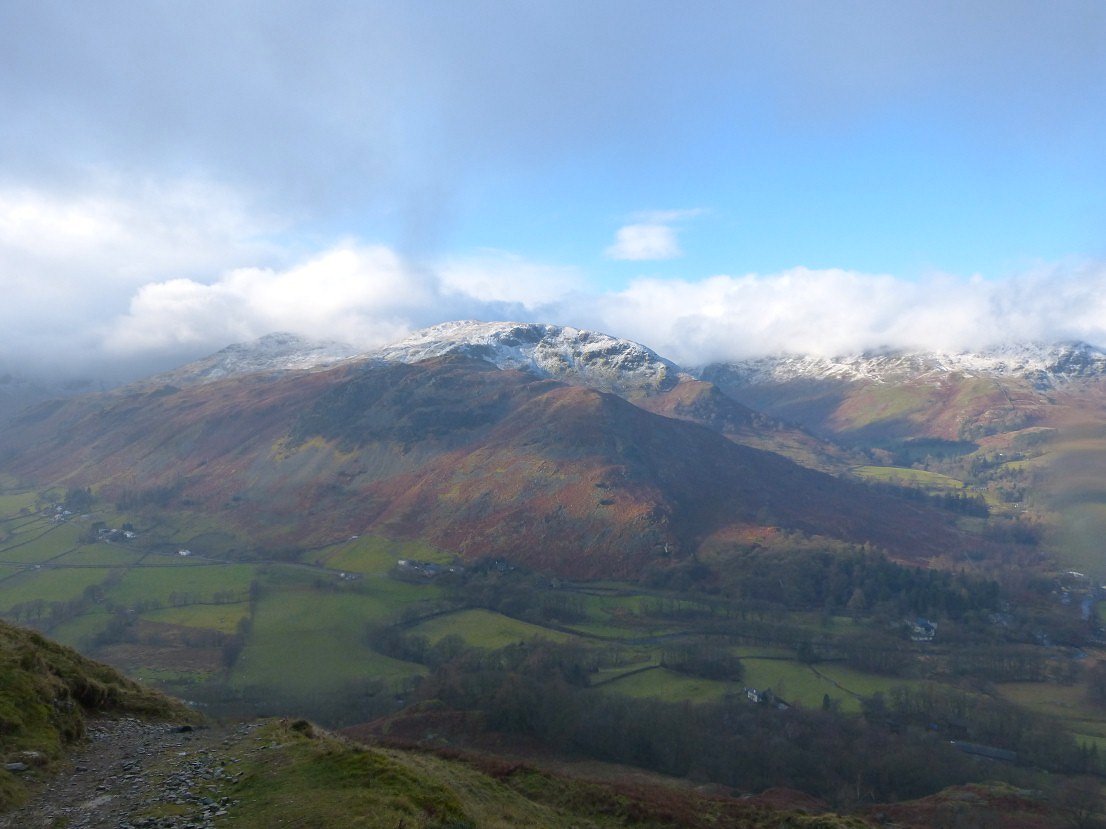 Within a few minutes we had a grand view.
Boredale Hause.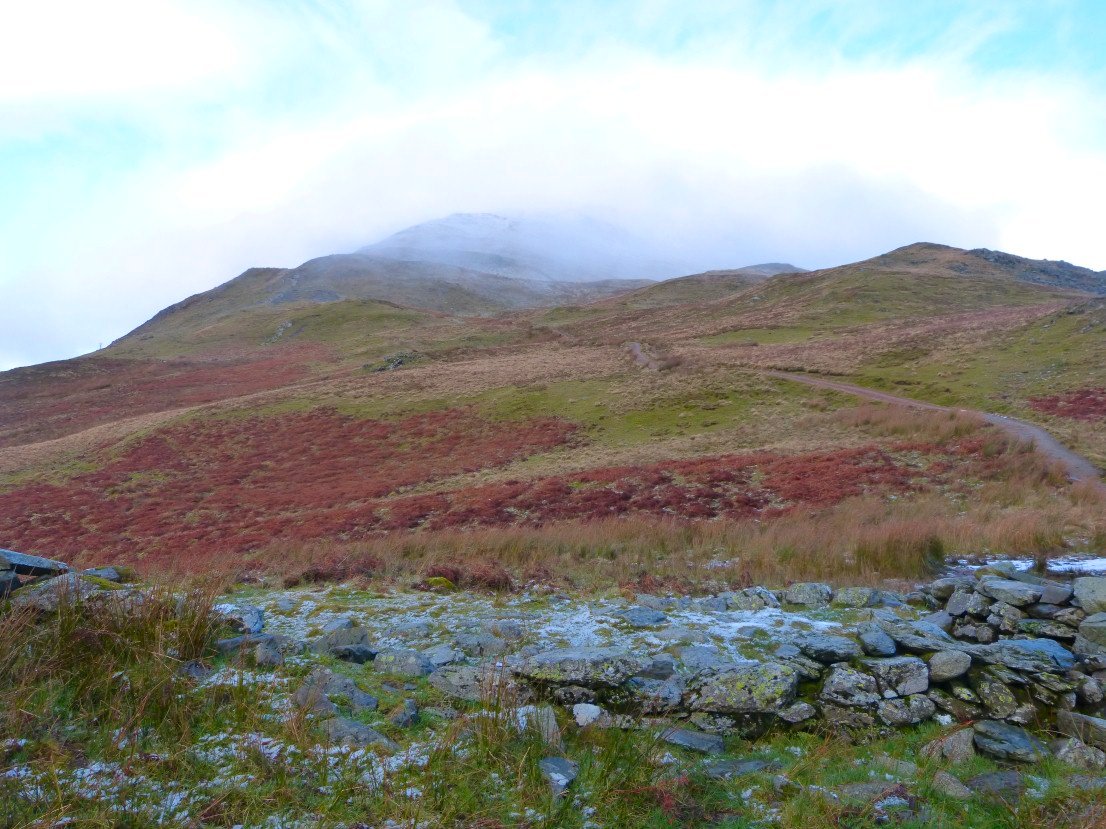 Unfortunately the cloud never quite cleared Place Fell, seen here from Chapel In The Hause.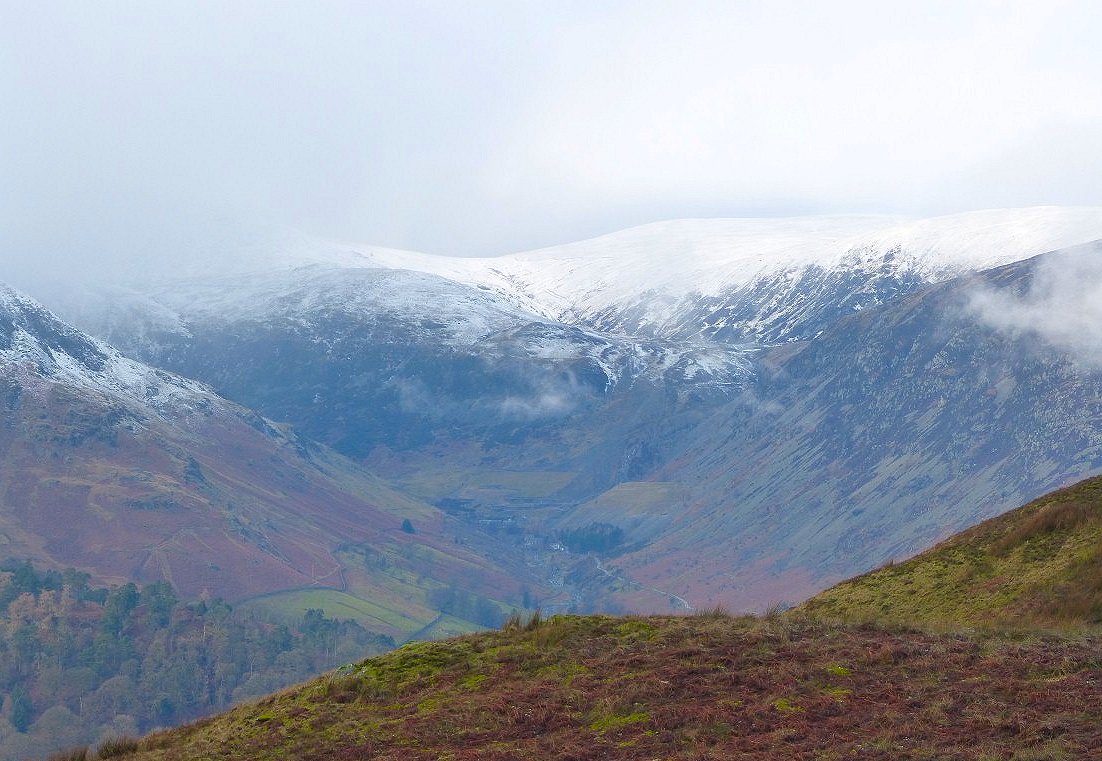 Glenridding from the climb to Place Fell..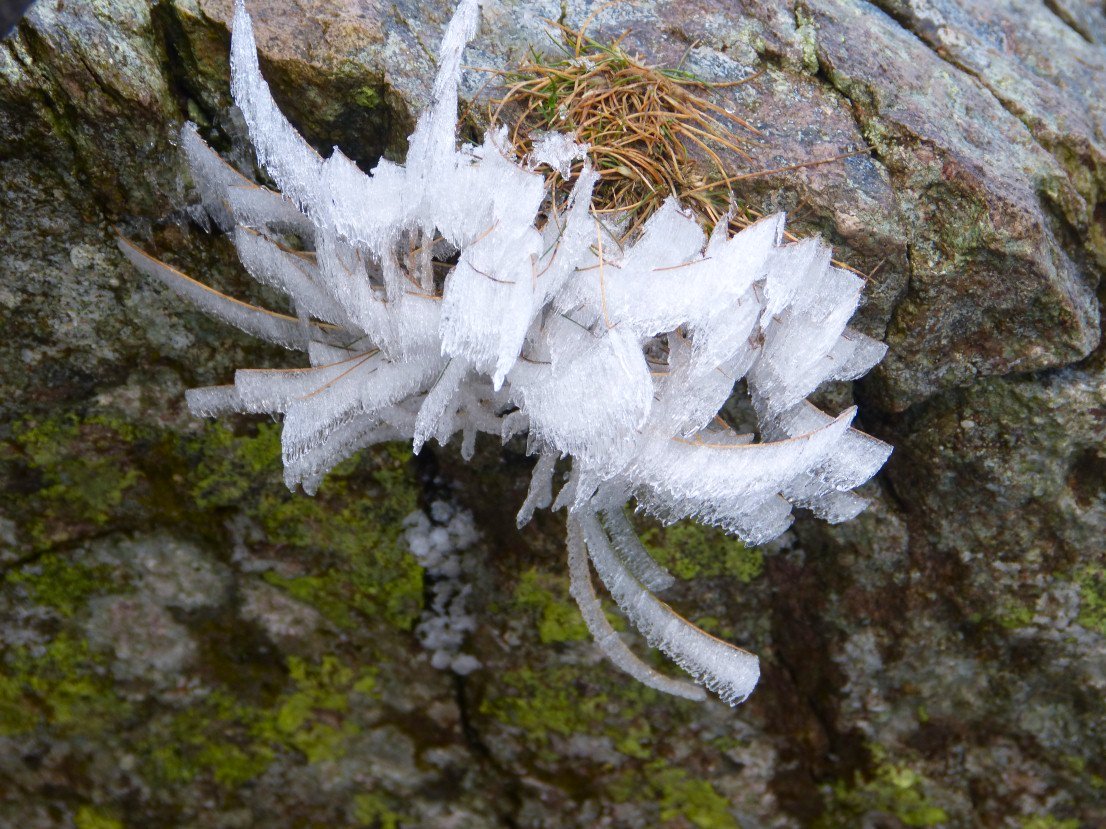 An ice flower by the path.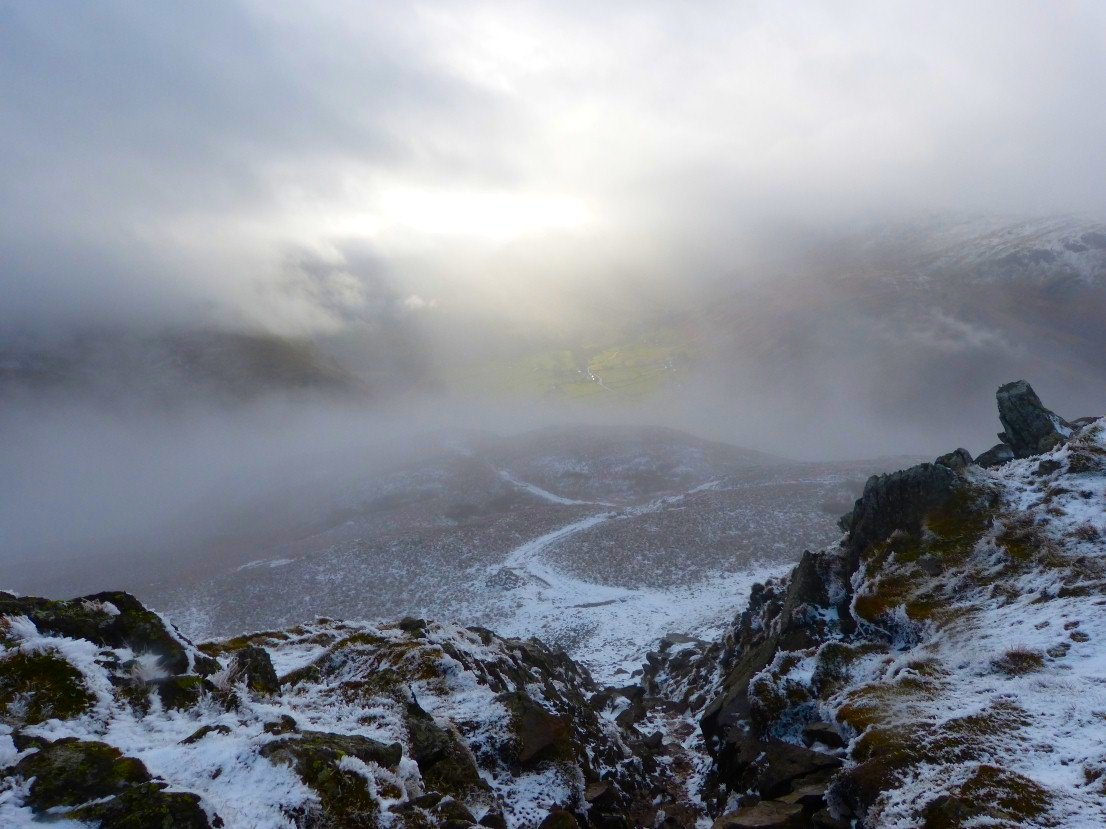 View back from near the summit.
It was pretty chilly at the top so we didn't hang around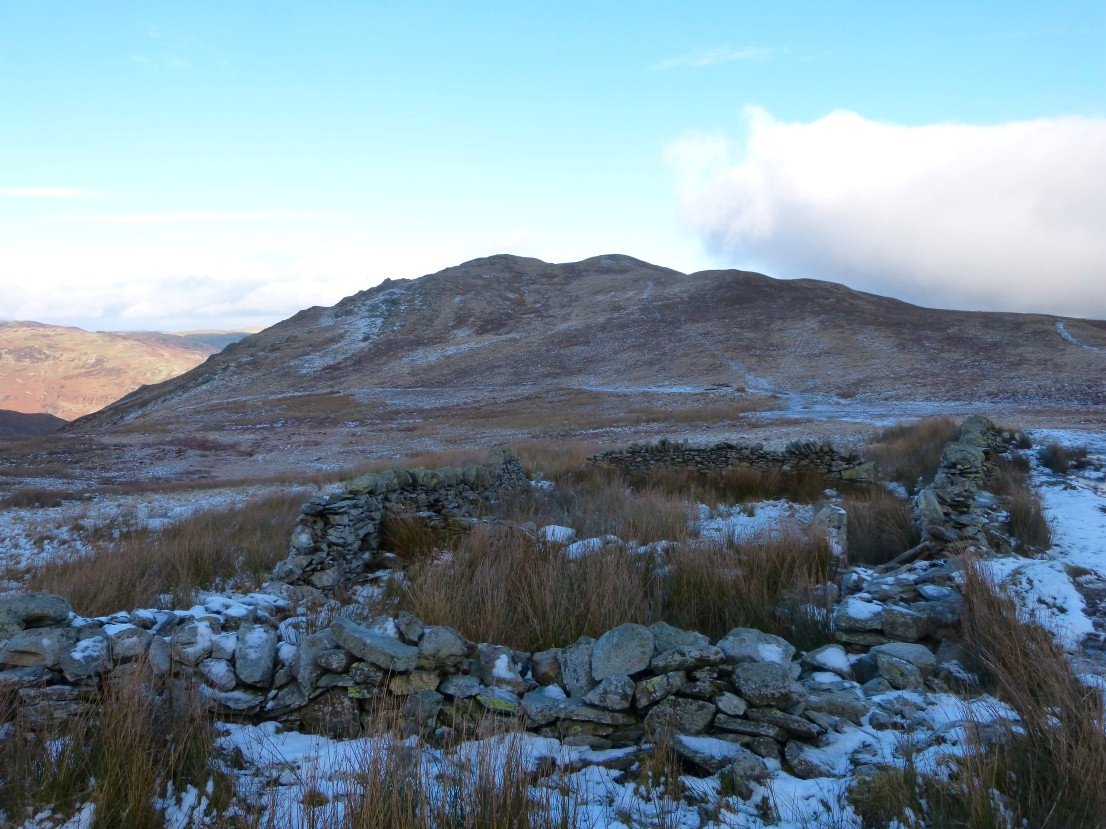 Nice bit of blue sky over High Dodd. We take a left turn here and descend a path that's new to me.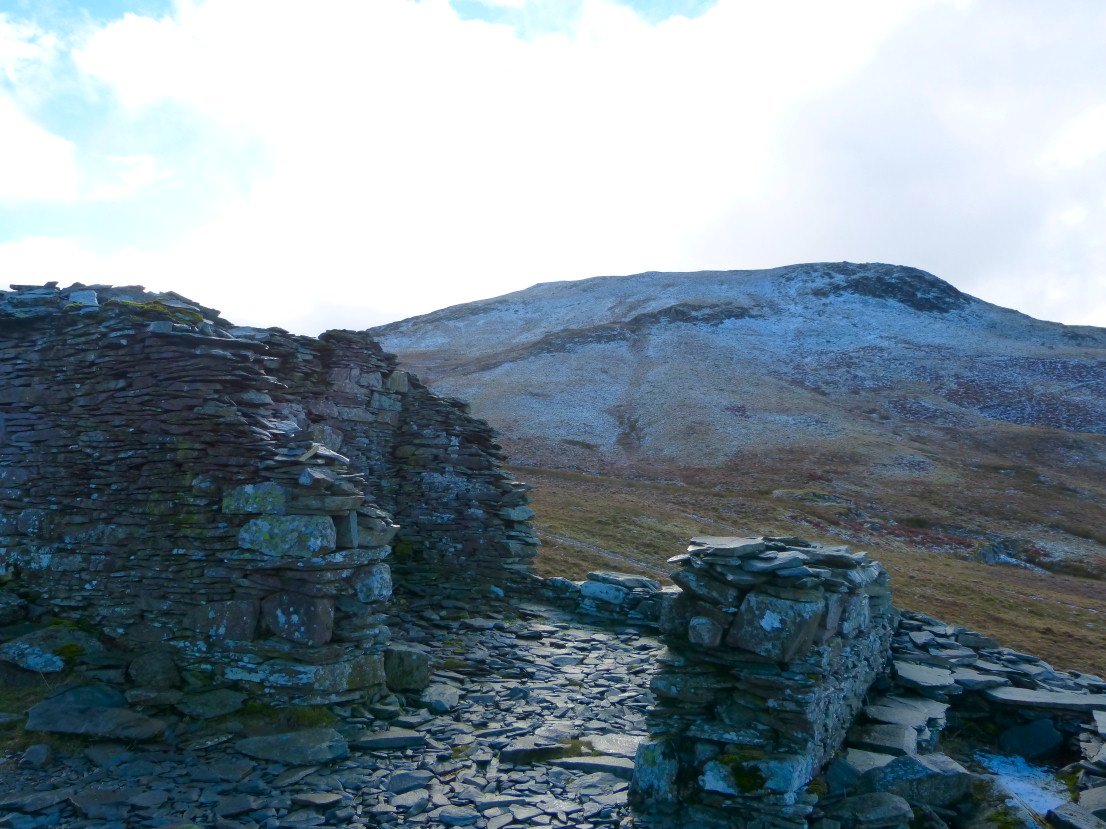 Looking back to the top from an old quarry building by the path down.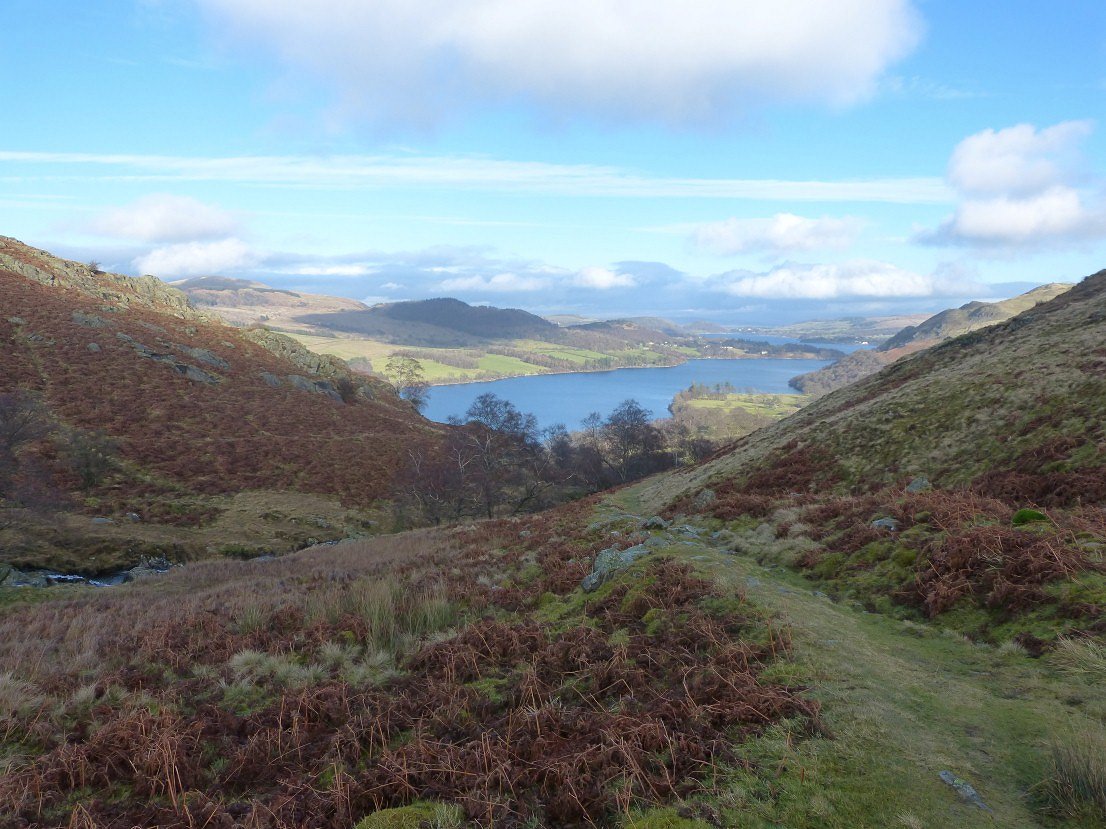 Amazing the change a couple of hours and a few miles walked can bring
Low Birk Fell.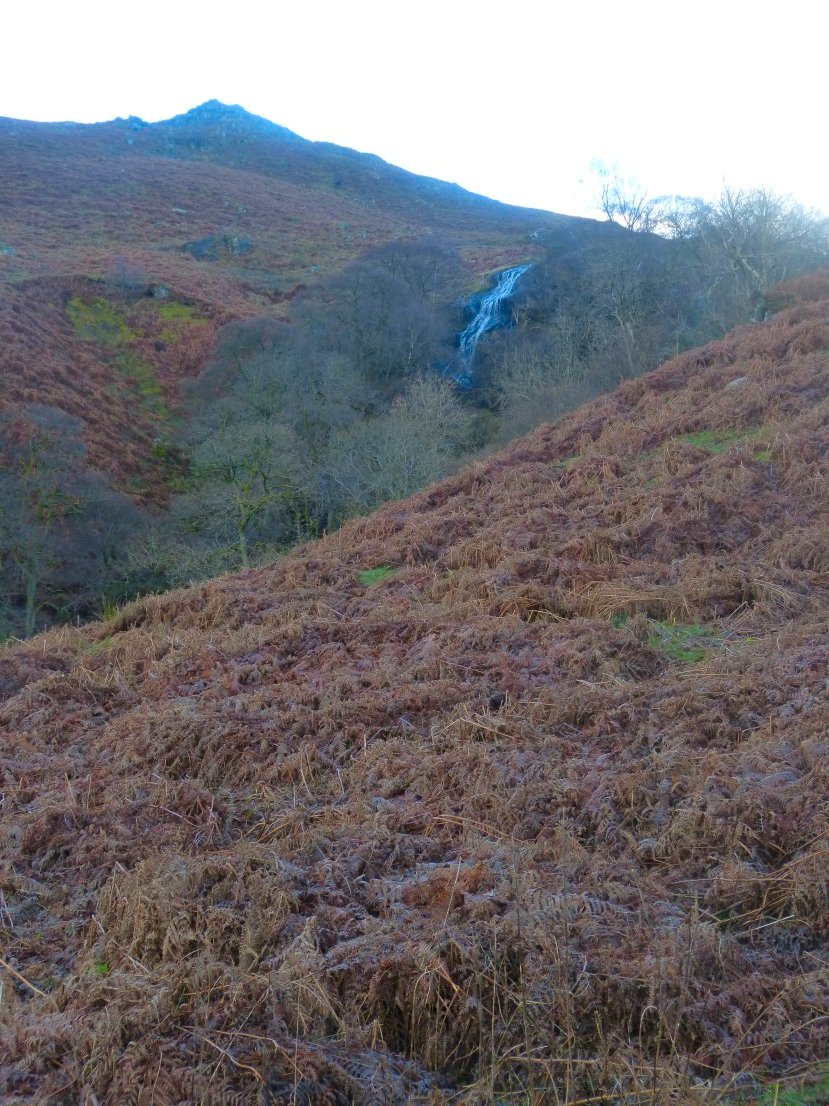 Scalehow Force seen from the lakeshore path.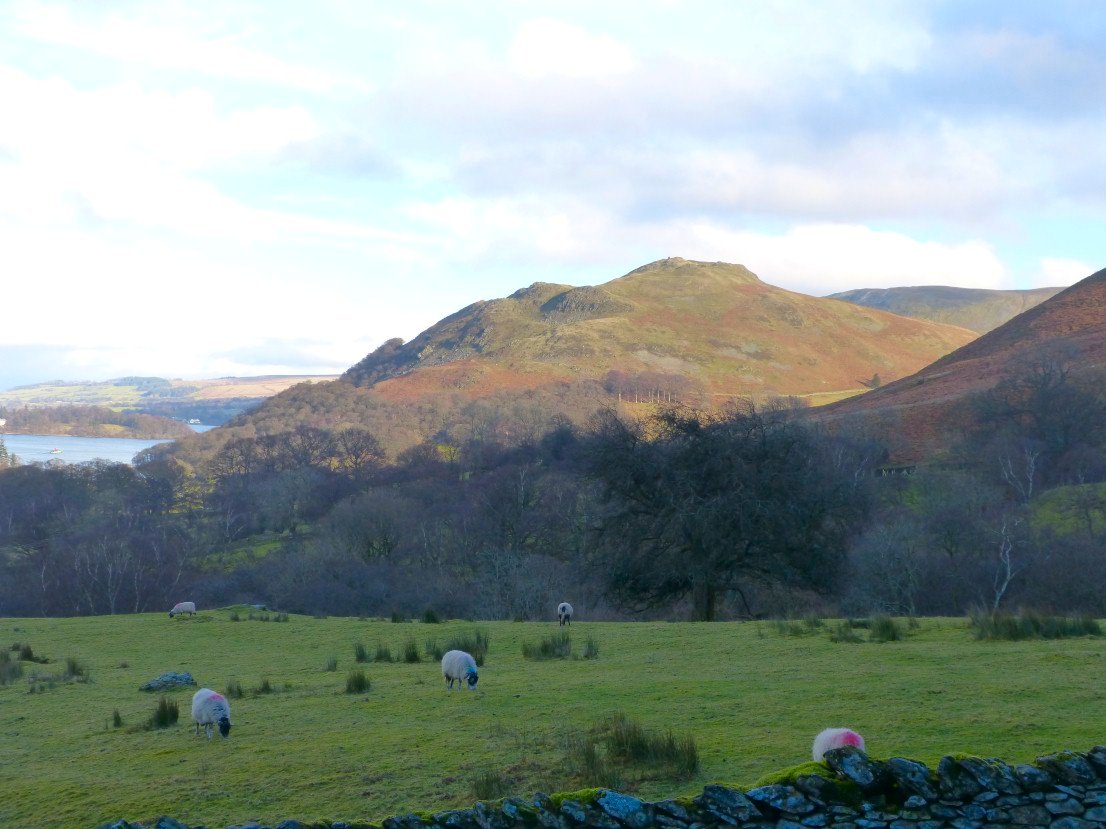 Hallin Fell.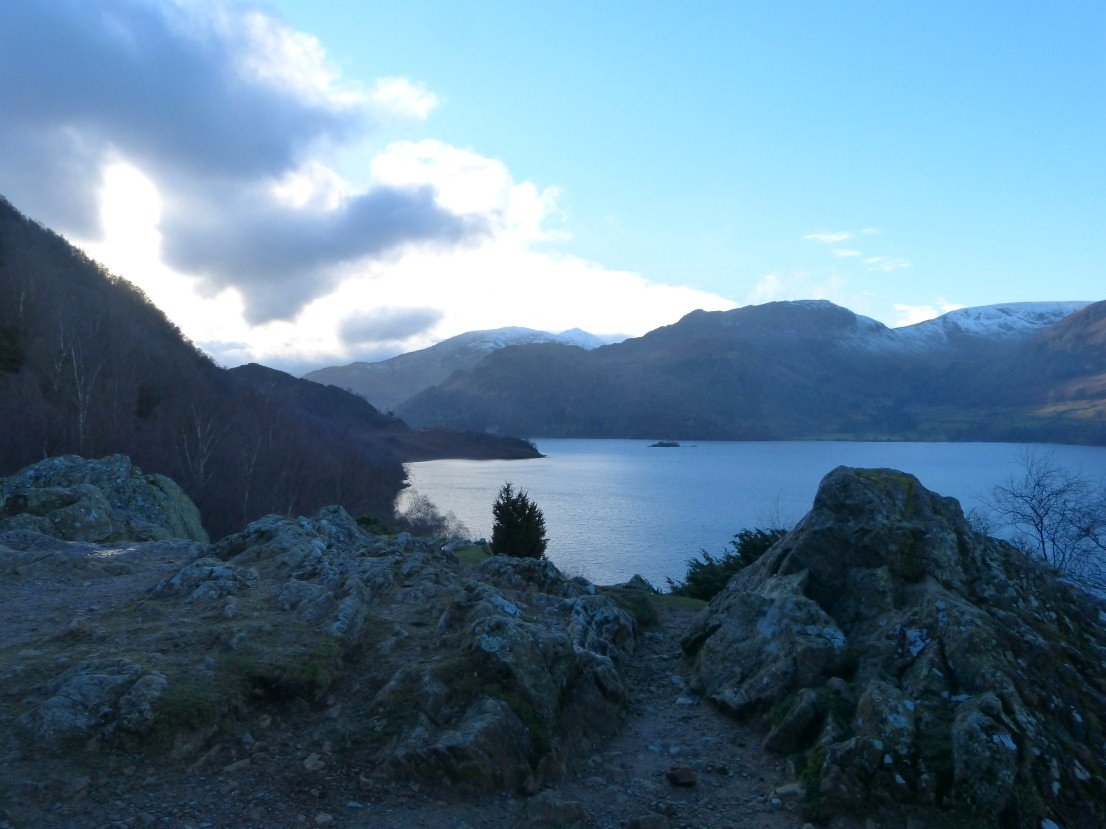 Looking along the lake from what Sue had always believed to be Silver Point. She had to get the map out to try and prove me wrong when I said that Silver Point is further along the lake. A small and rare victory for me left Sue wondering how in the fifteen or so years she has been walking in the Lakes and the many times she has walked the lakeshore path she had never noticed her mistake.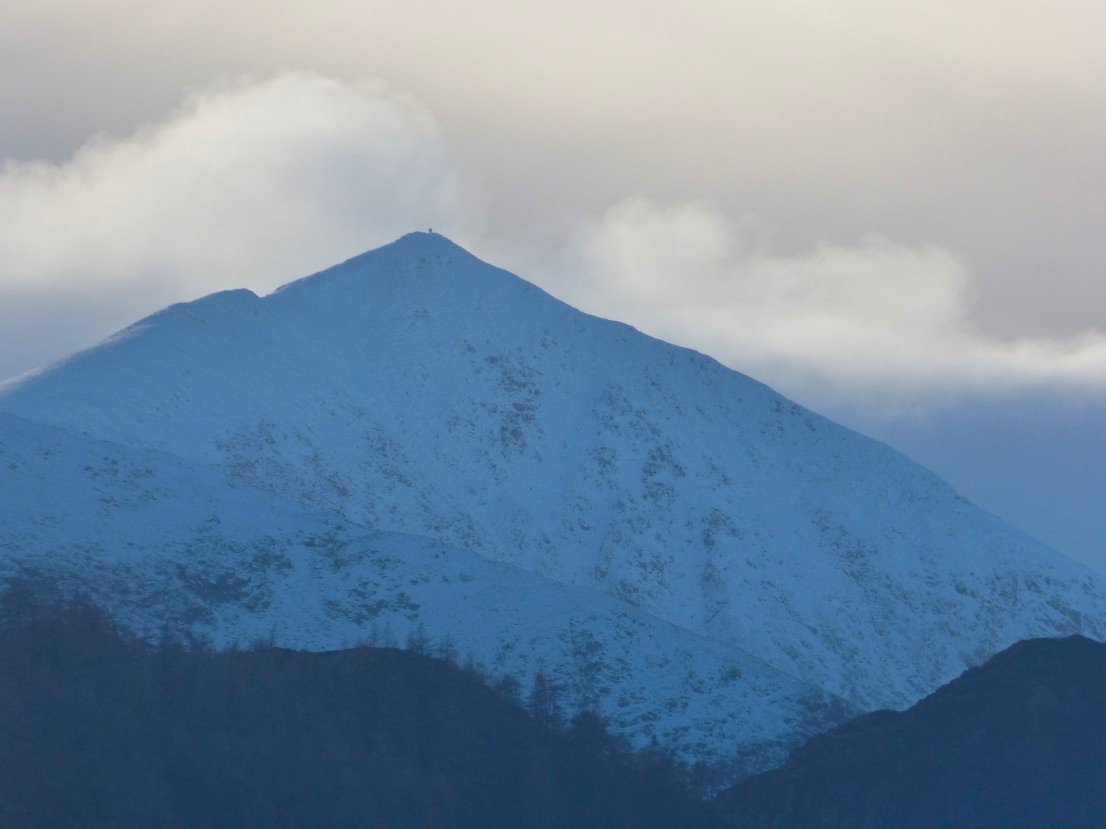 Catstye Cam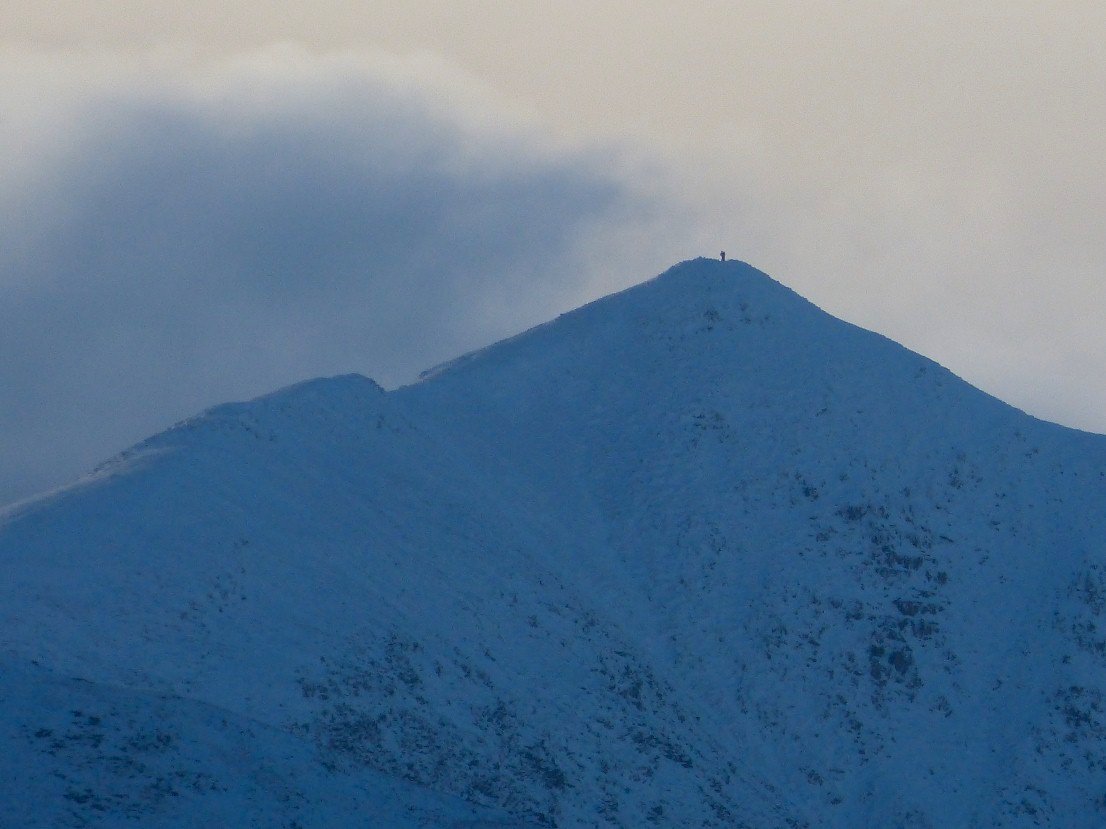 And zooming in on Catstye Cam man ( or woman )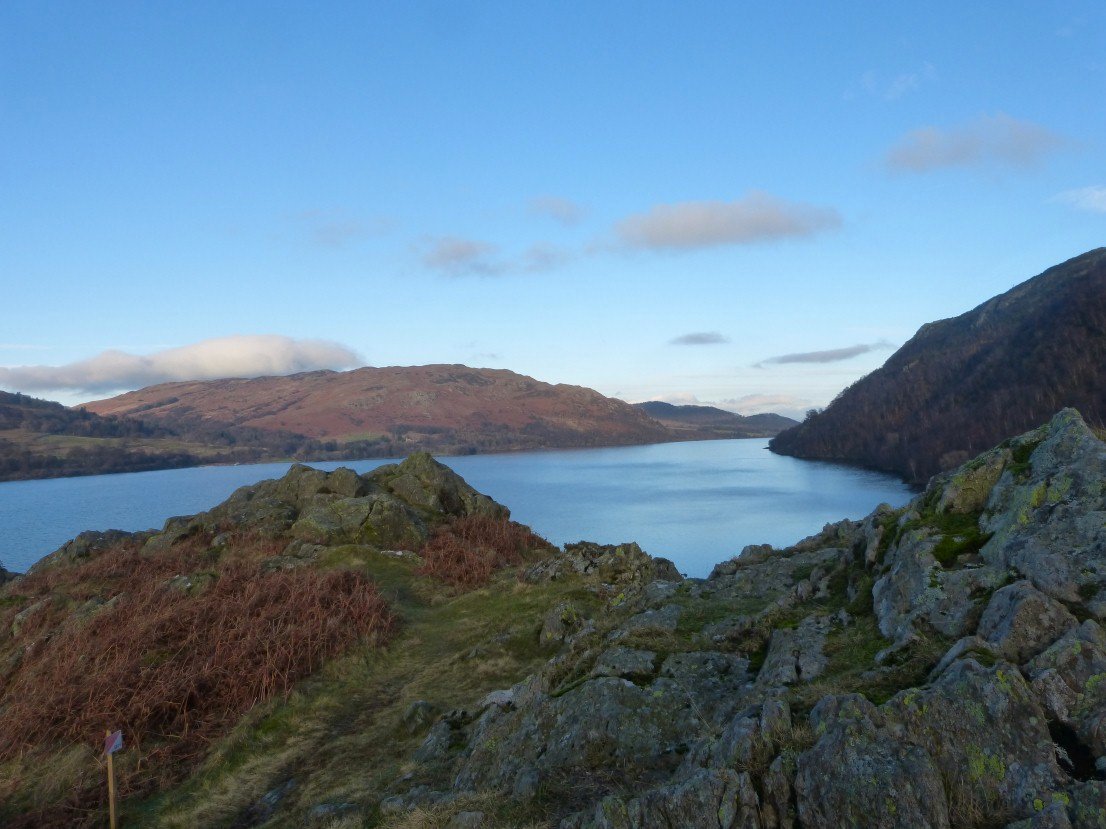 Ullswater with Gowbarrow beyond from the definitely is without a doubt Silver Point.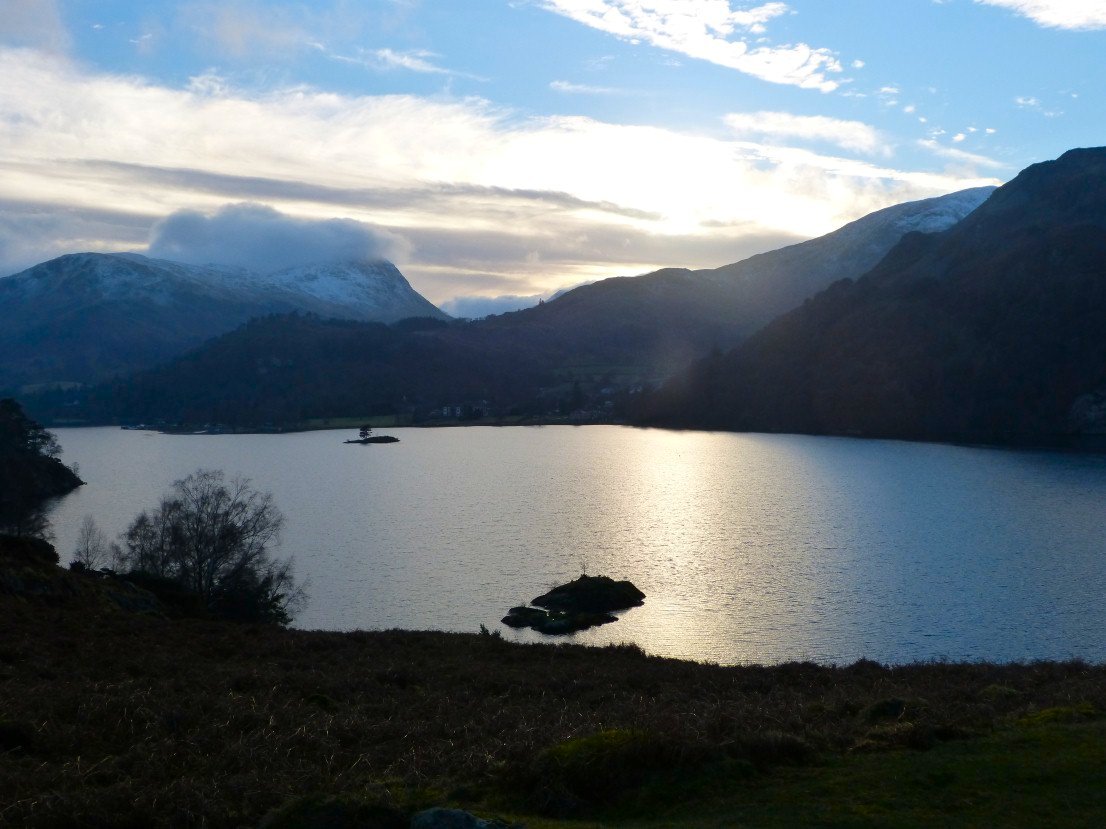 Low sun shining on Ullswater. St. Sunday now has a little cloud cap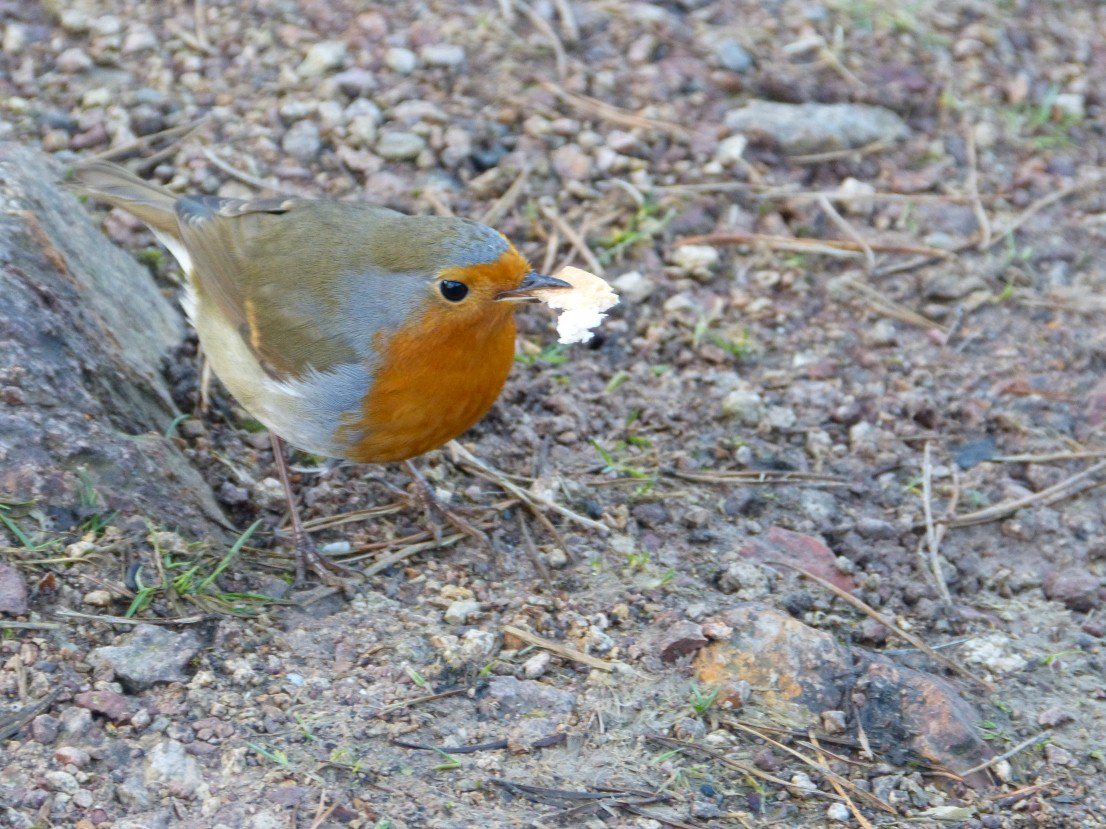 A very tame and friendly Robin joined us in a snack..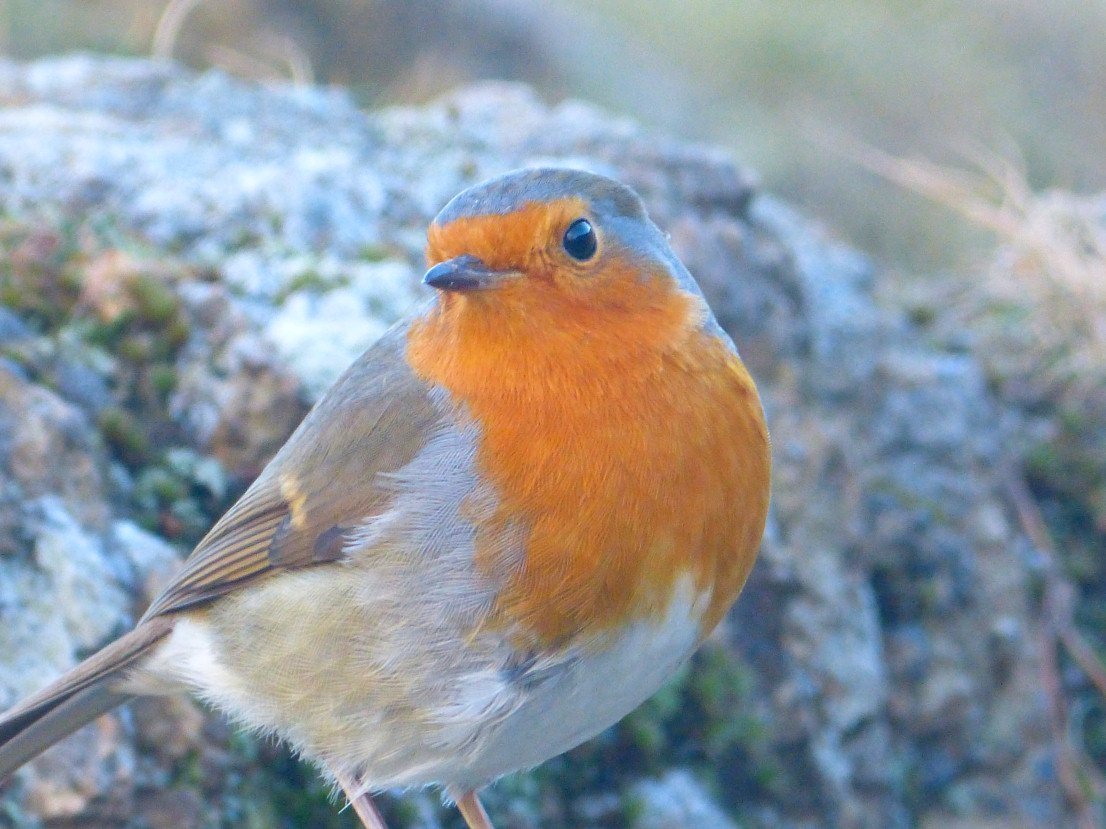 Looks very well fed.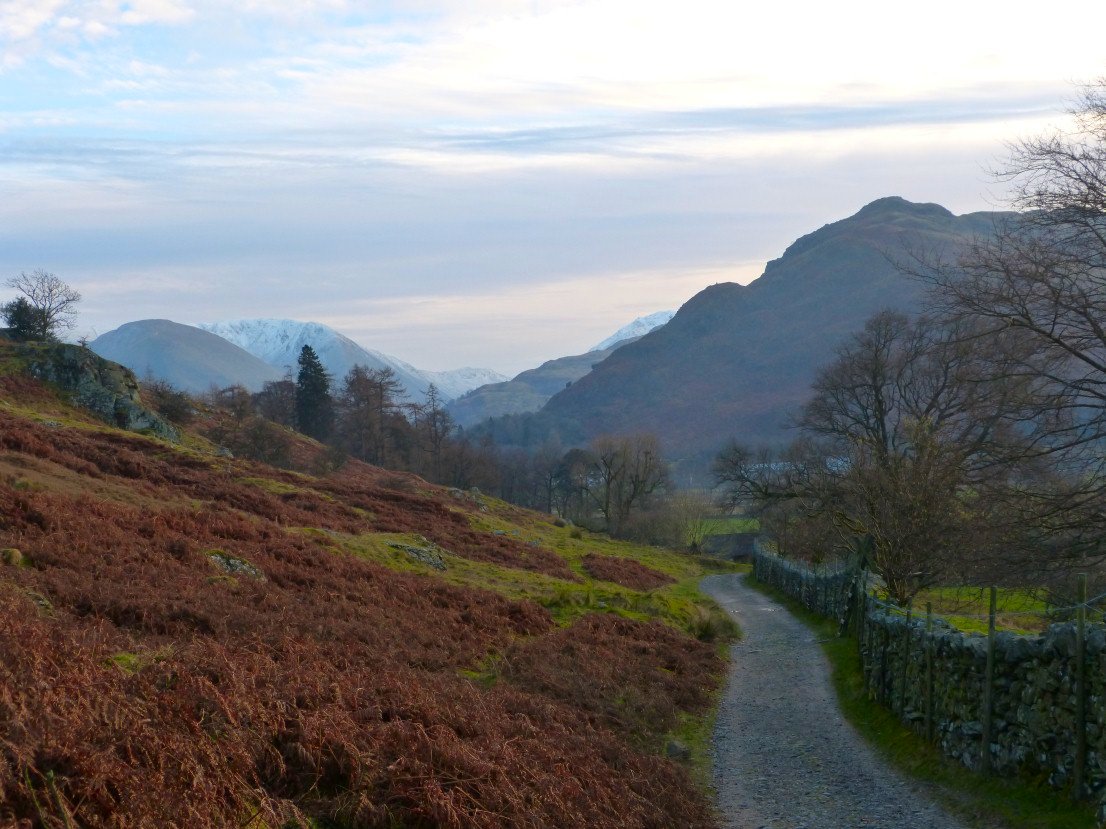 Looking to the fells around the Kirkstone pass..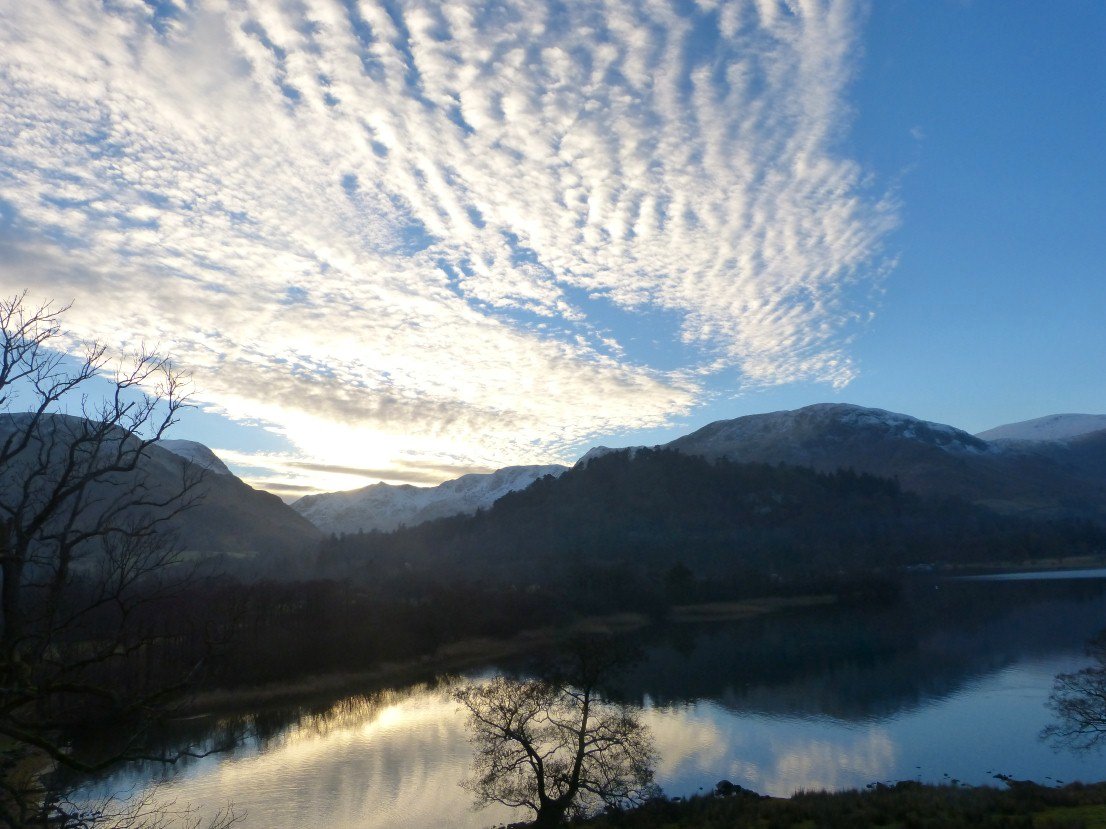 Lovely mackerel sky over the Helvellyn range.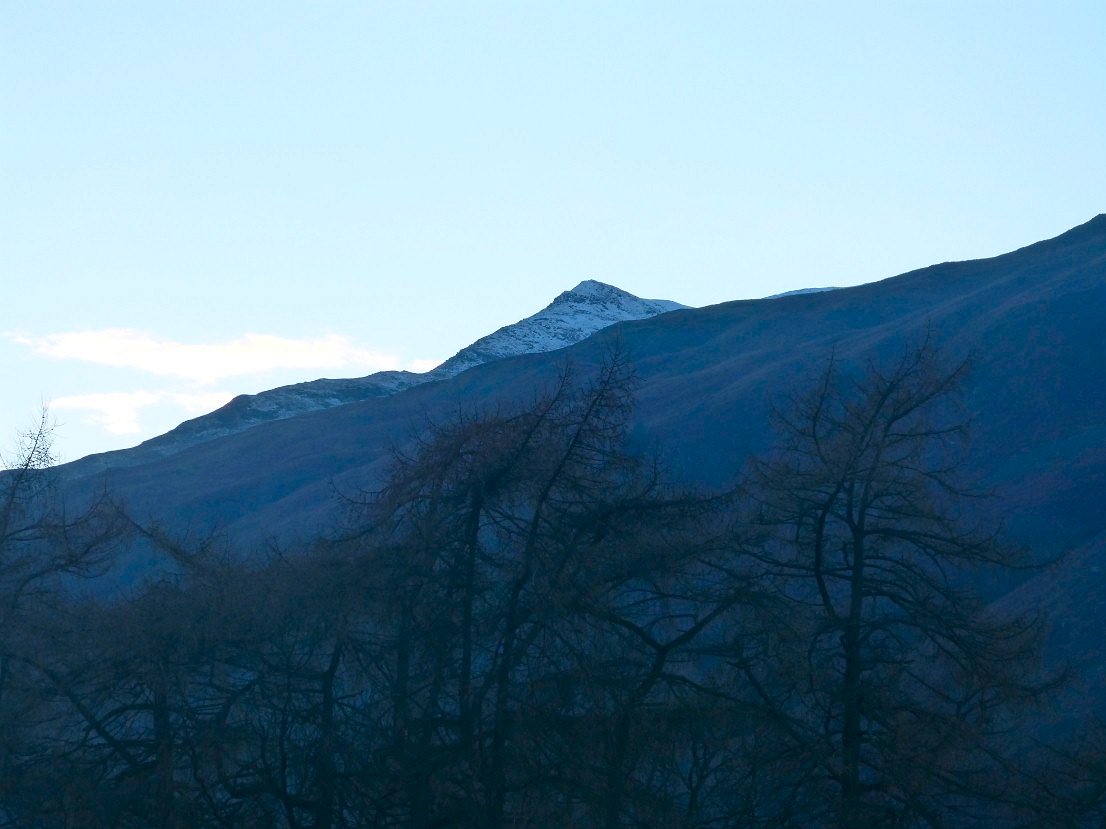 Gavel Pike trying to outdo Catstye Cam in the most pointy mountain competition..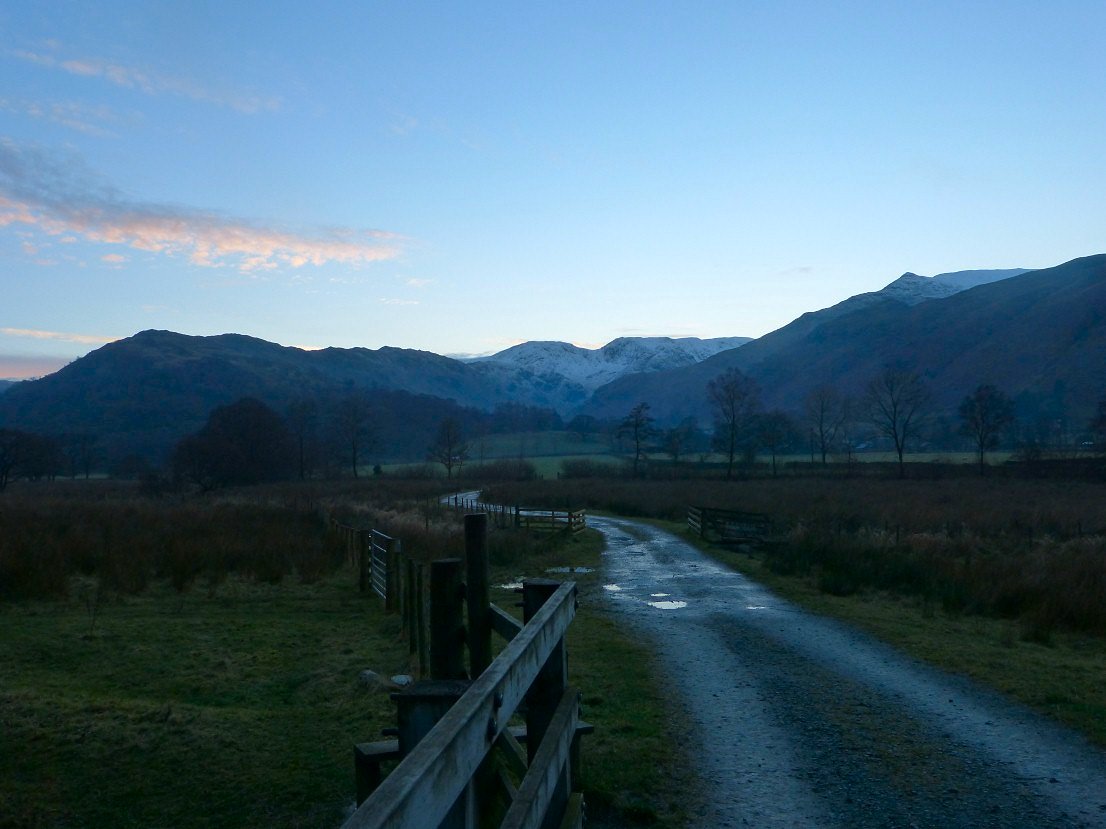 Wider view of Hartsop Above How leading on to Hart Crag and Fairfield.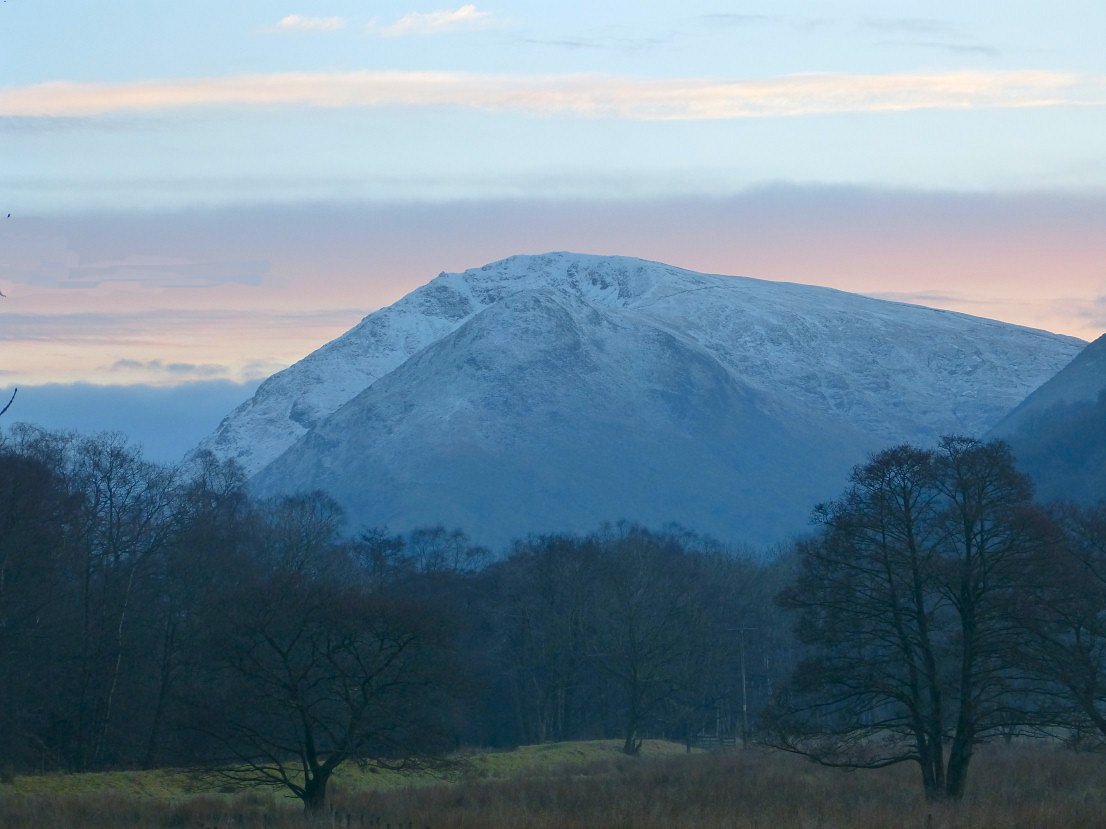 Middle Dodd with Red Screes behind.
And on the other side of the Kirkstone pass road we have Hartsop Dodd with Caudale Moor beyond..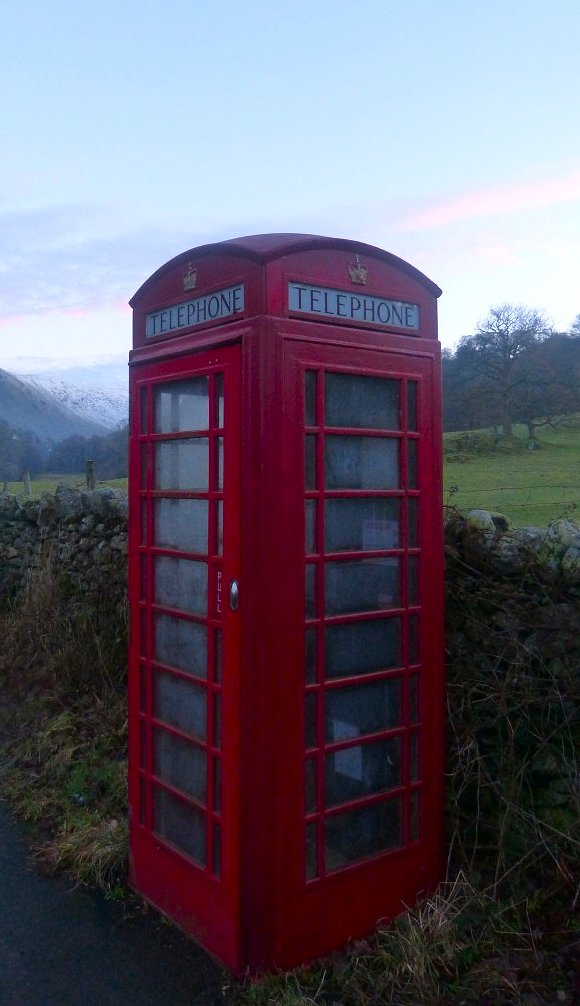 Back to Deepdale Bridge now. .