WWW.KARLSWALKS.CO.UK
PICTURES AND TRIP REPORTS FROM MY WALKS IN THE ENGLISH LAKE DISTRICT
---
E-mail - karl@karlswalks.co.uk
Around Watendlath
7th May 2017
Route. Stonethwaite - Puddingstone Bank - Watendlath - Brimming Knotts - Blea Tarn - Low Saddle - High Saddle - Ullscarf - Standing Crag - Armboth Fell - High Tove - Watendlath - Dock Tarn - Lingy End - Stonethwaite ( about 13 miles 3400ft ascent)
Sue was still away on her holidays so I jumped at the chance when Rod E-mailed asking did I fancy a walk on the central ridge centred on Watendlath.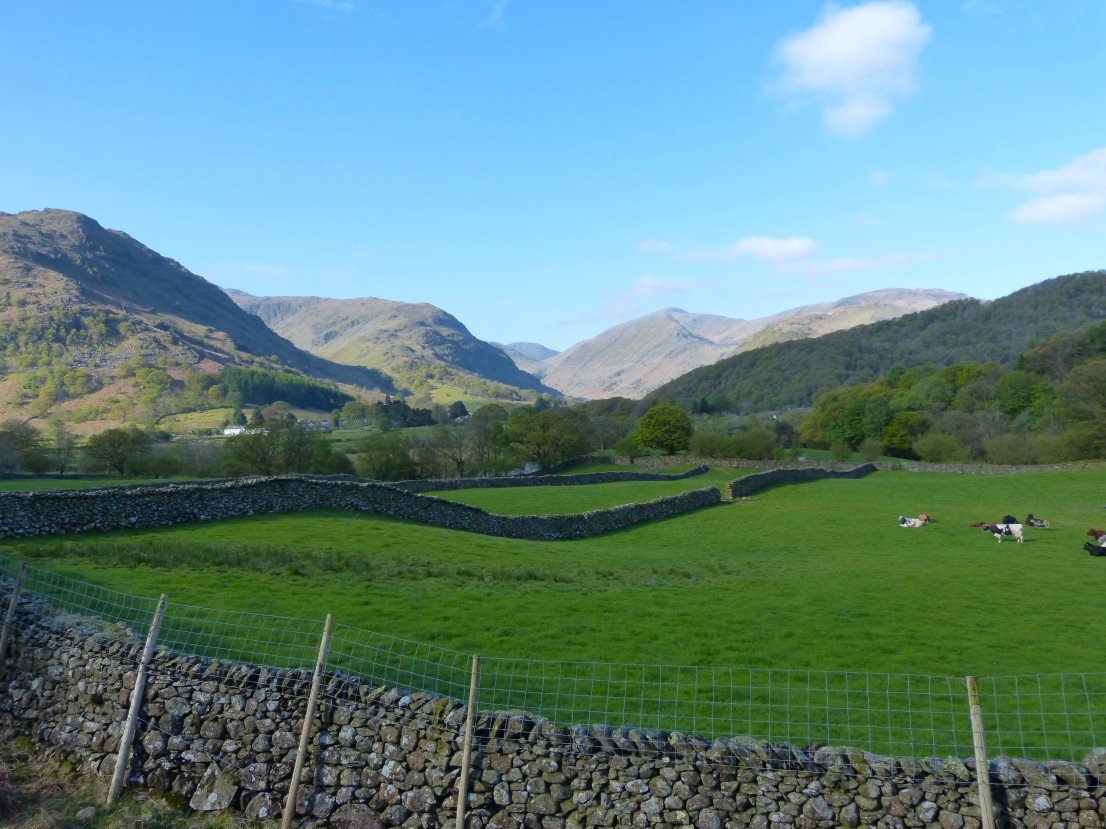 A lovely spring morning as we make our way from Stonethwaite to Watendlath. This is looking along the valley towards Honister..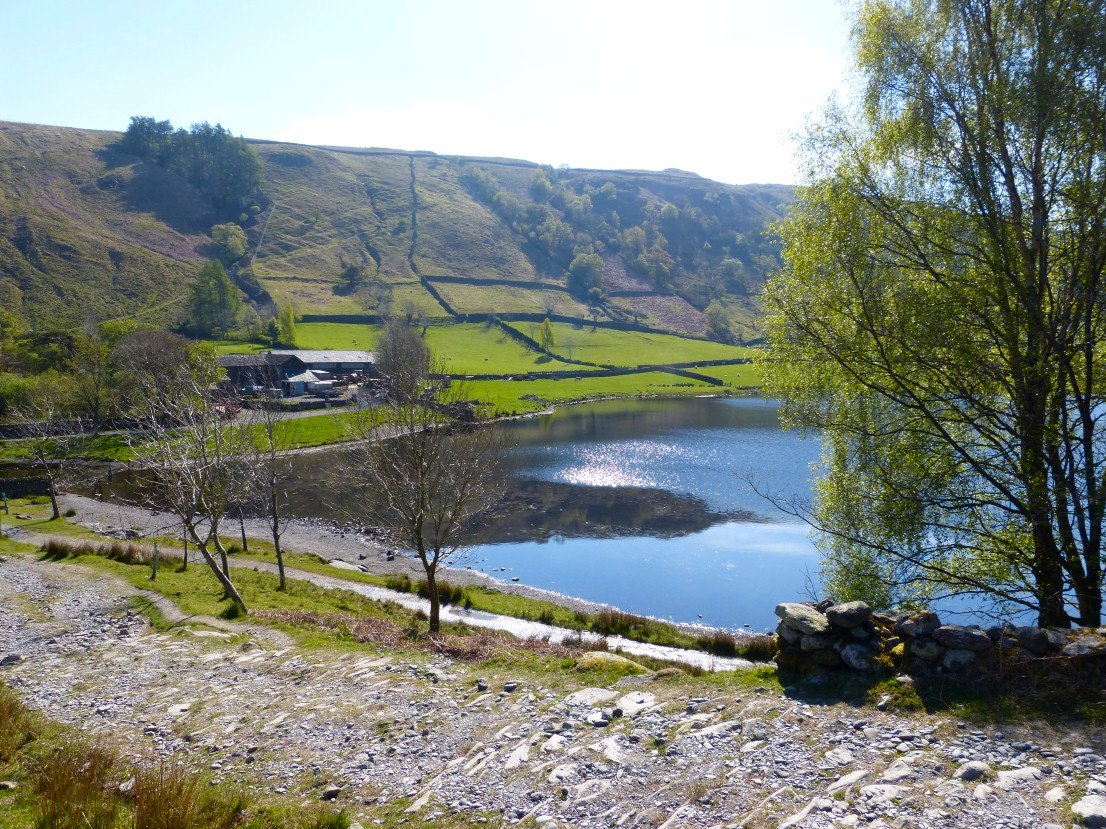 Dropping down to Watendlath.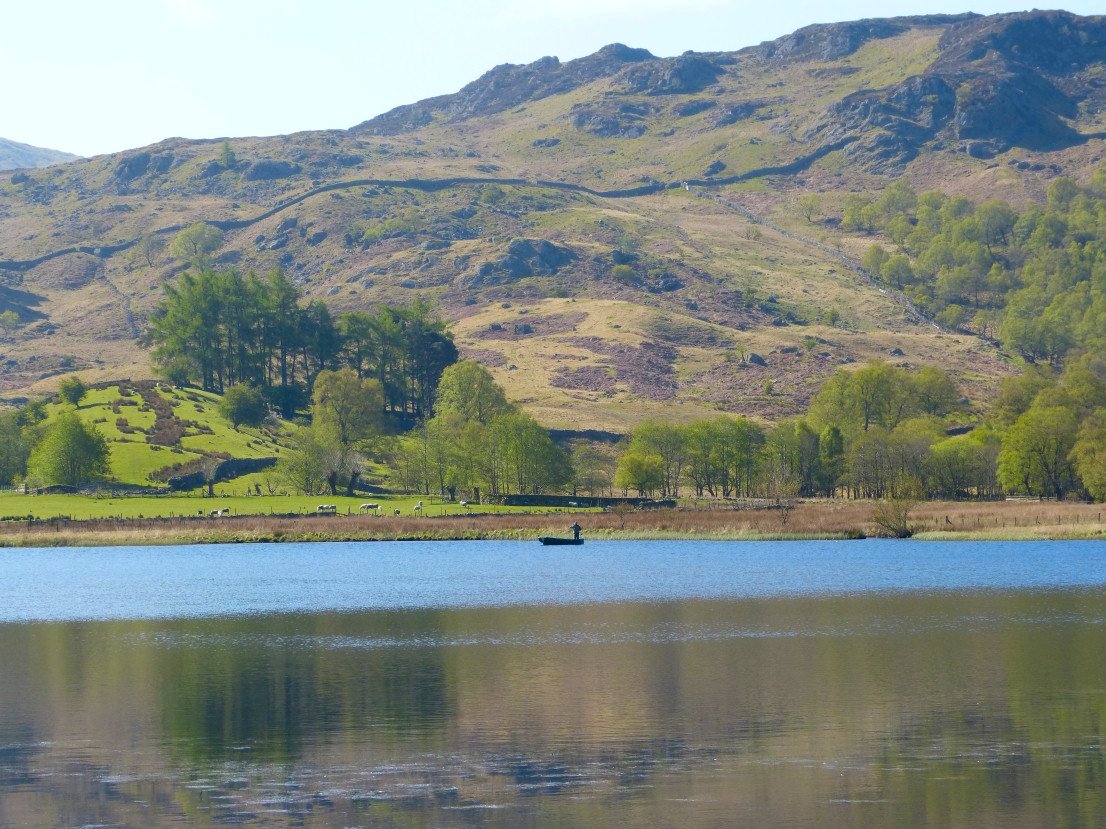 Watendlath fisherman.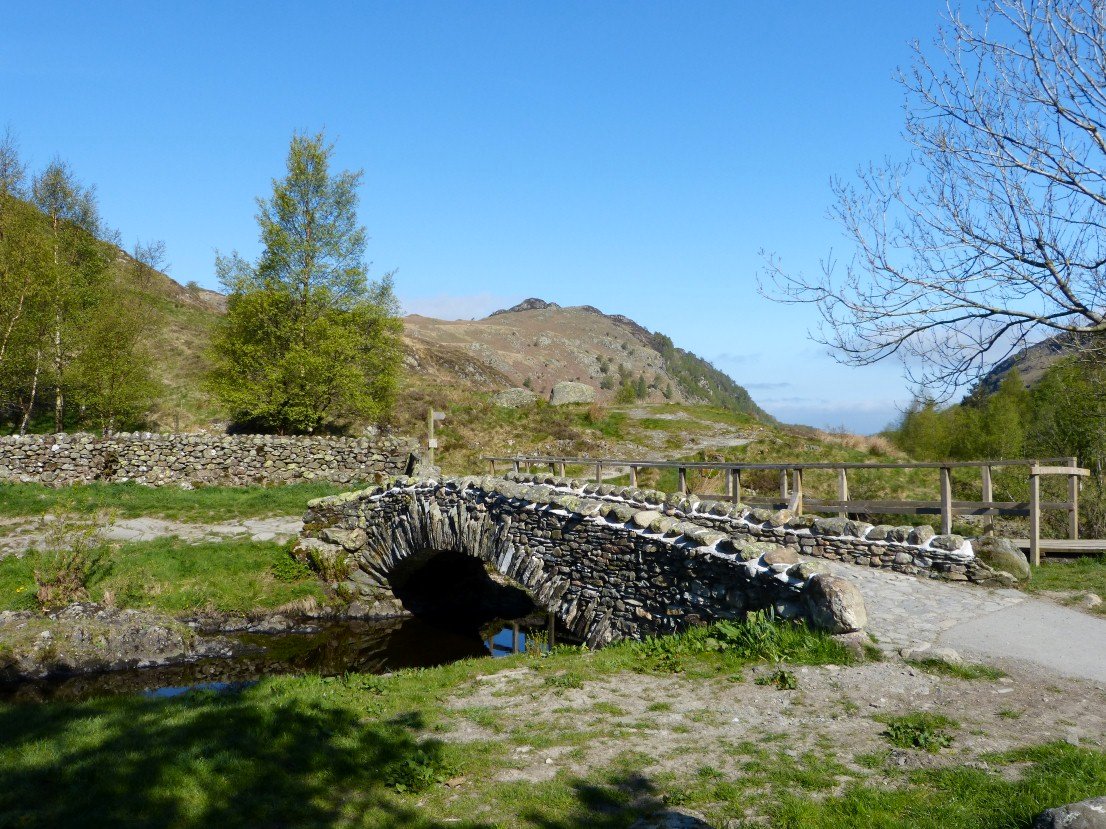 Watendlath bridge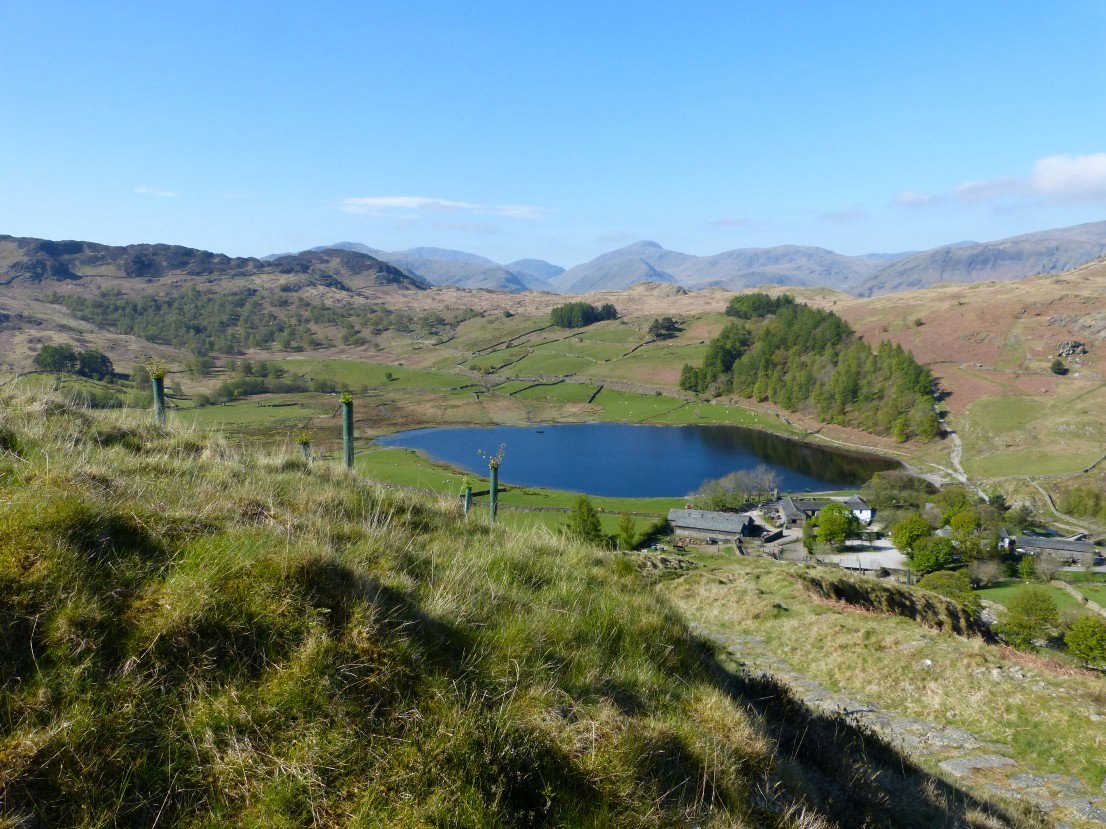 Climbing away from Watendlath.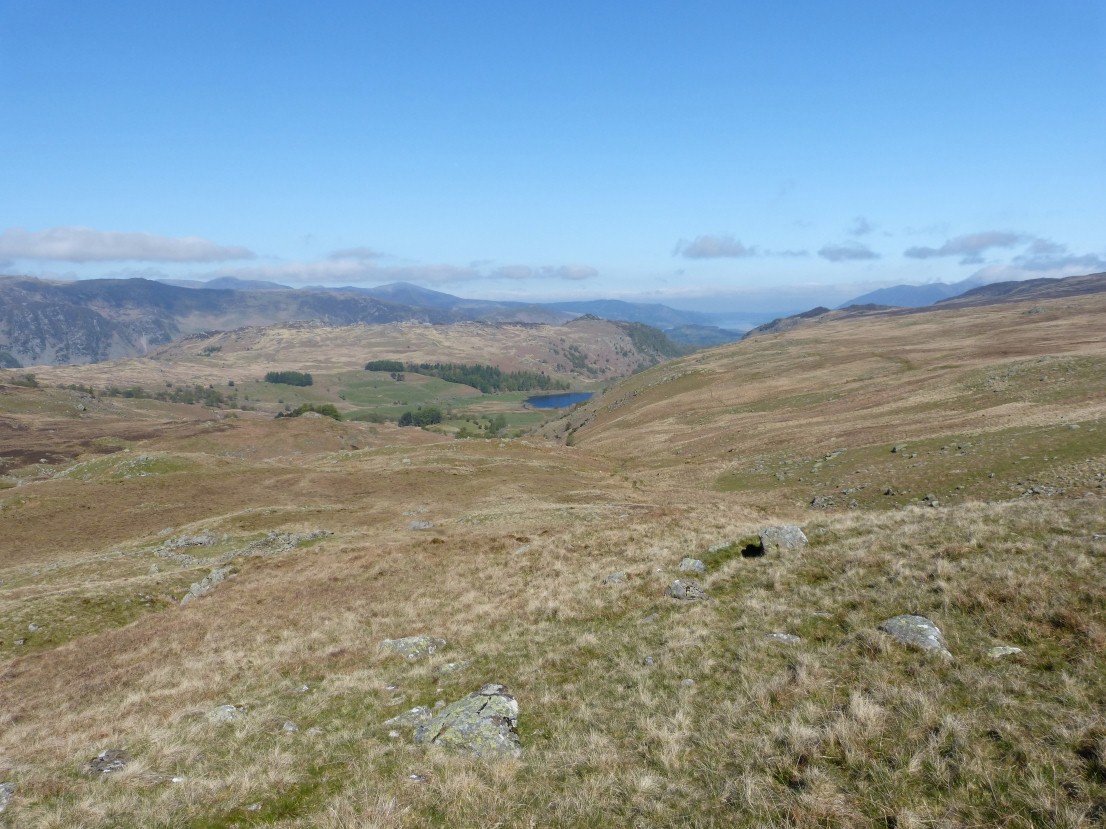 View back from the nice path leading from Watendlath across the fell to Blea Tarn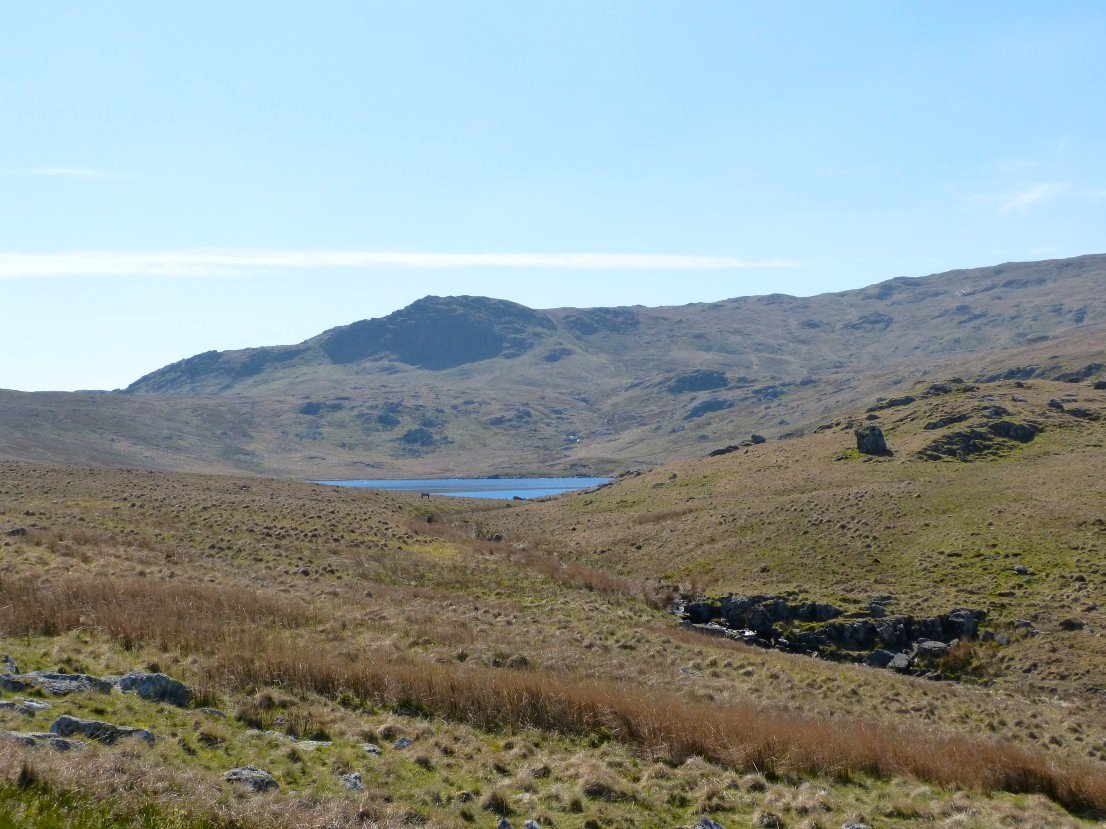 And here is Blea tarn..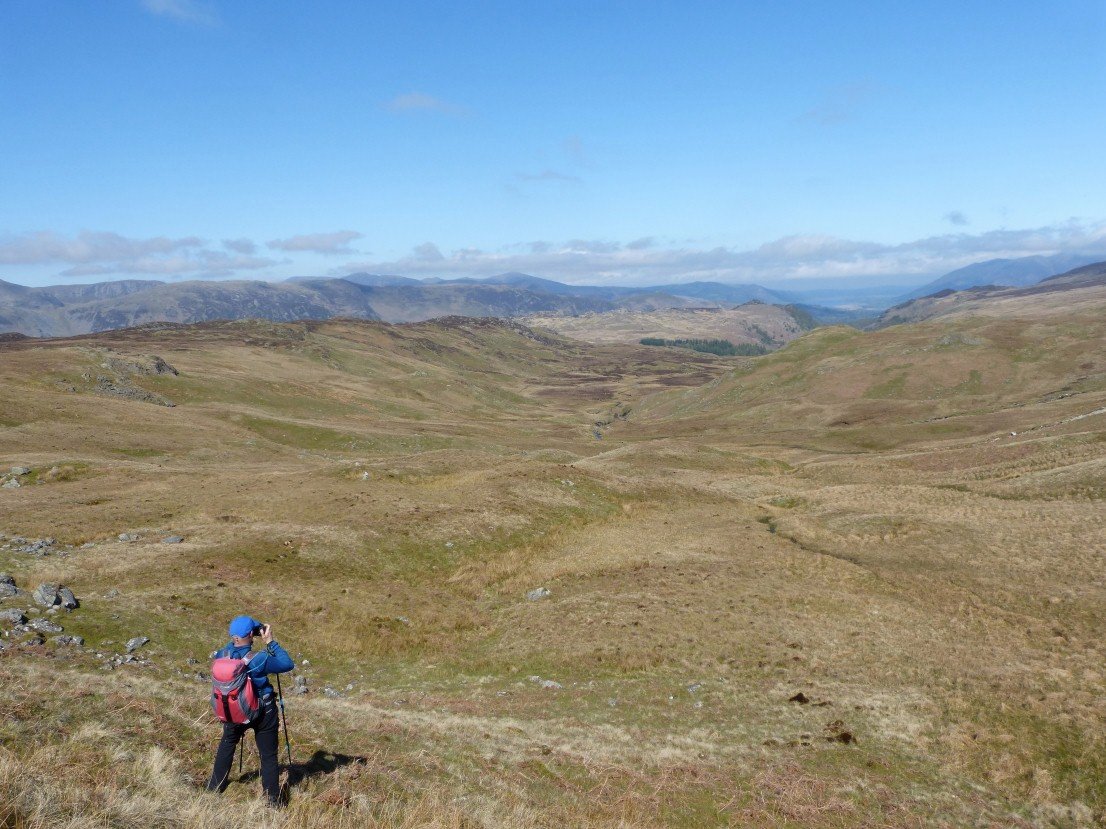 Rod capturing the view to the north from the start of the climb to Low Saddle..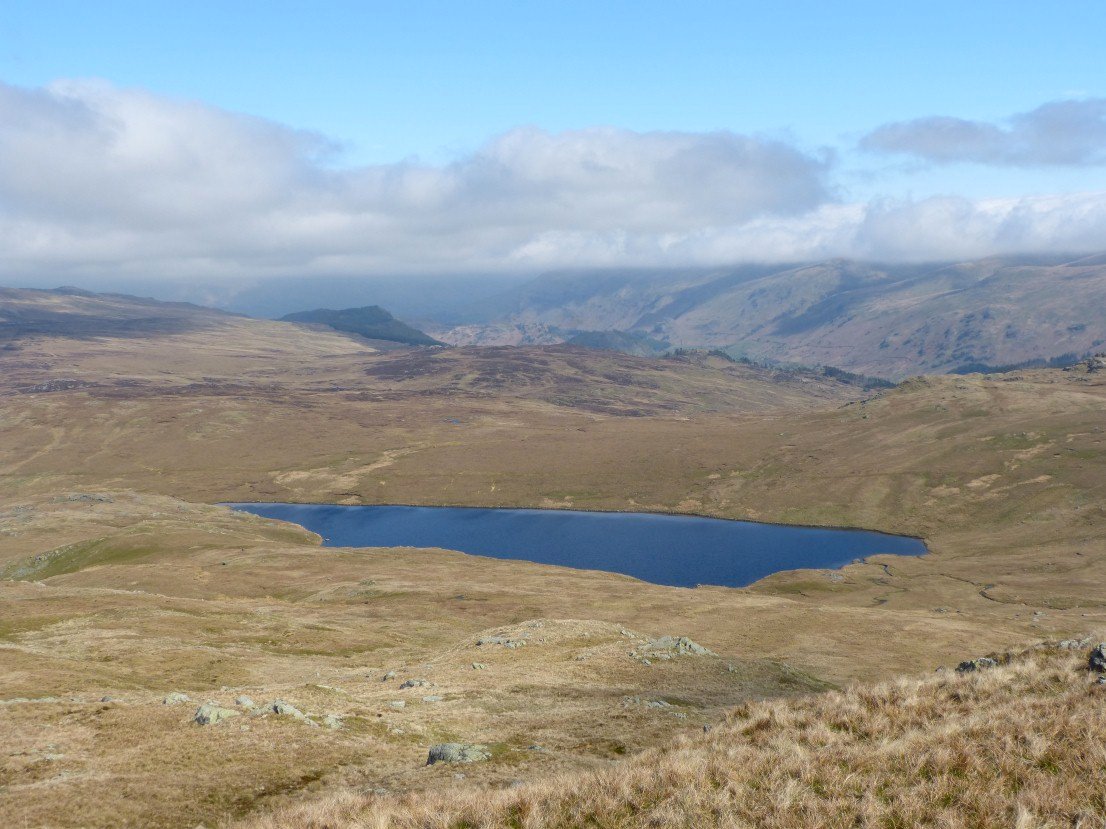 Blea Tarn from Low Saddle.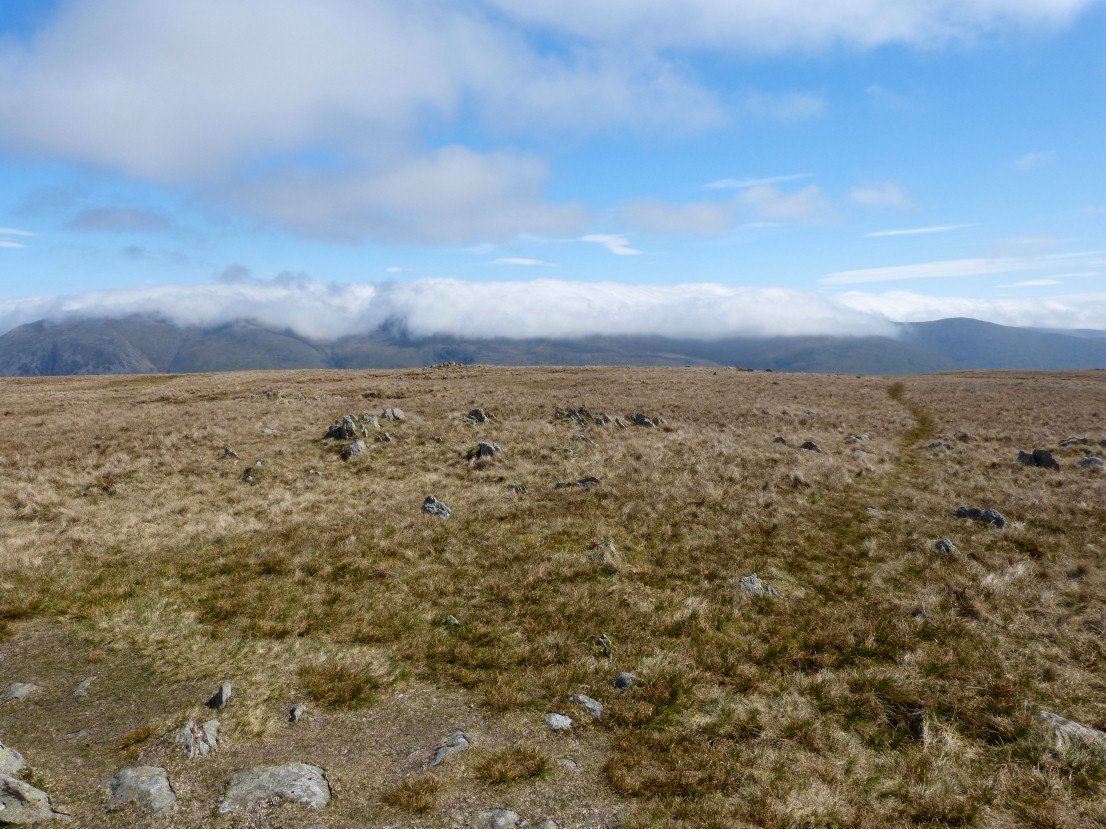 On Ullscarf now looking across at the great blanket of cloud on the Helvellyn fells.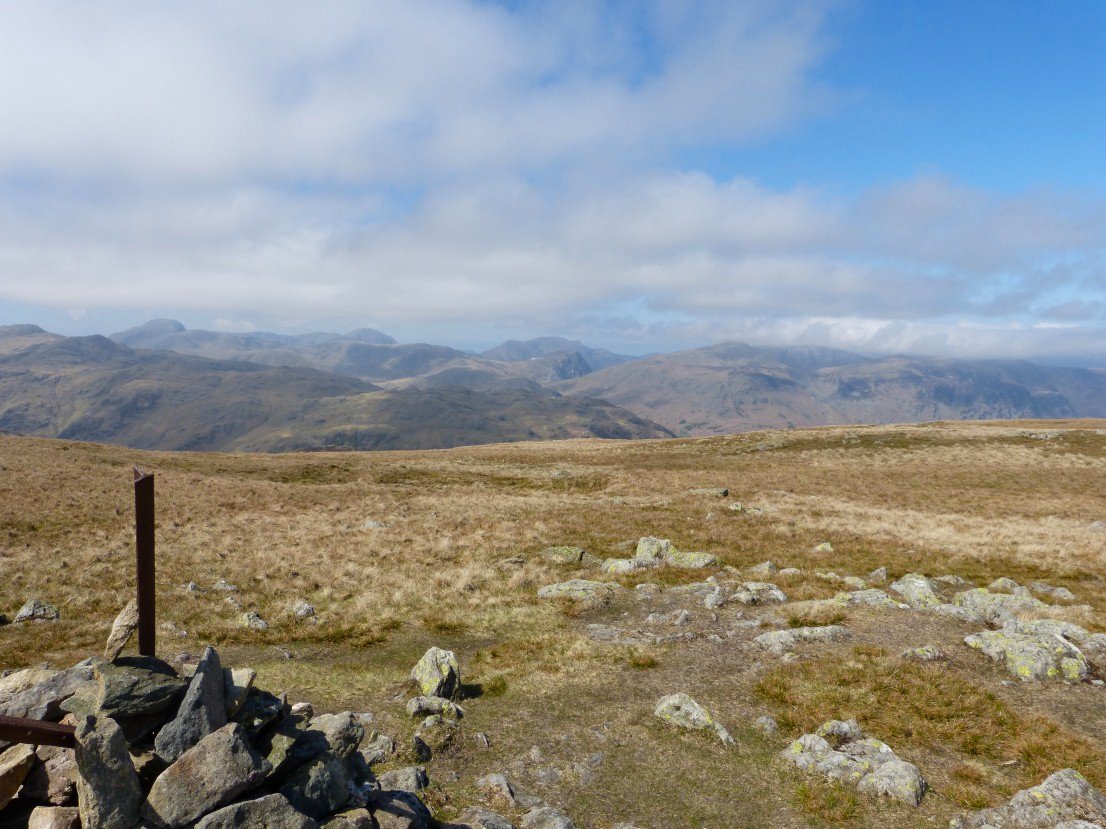 All clear to the west though.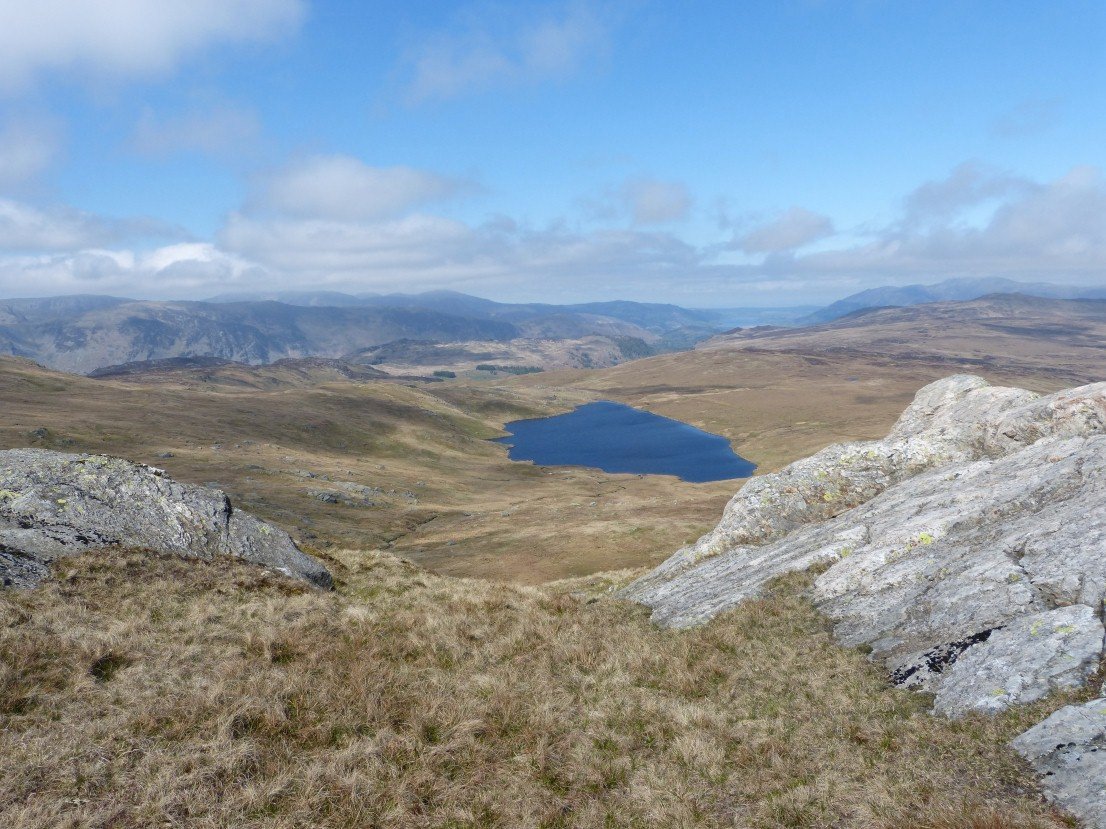 Blea Tarn again, this time from Standing Crag.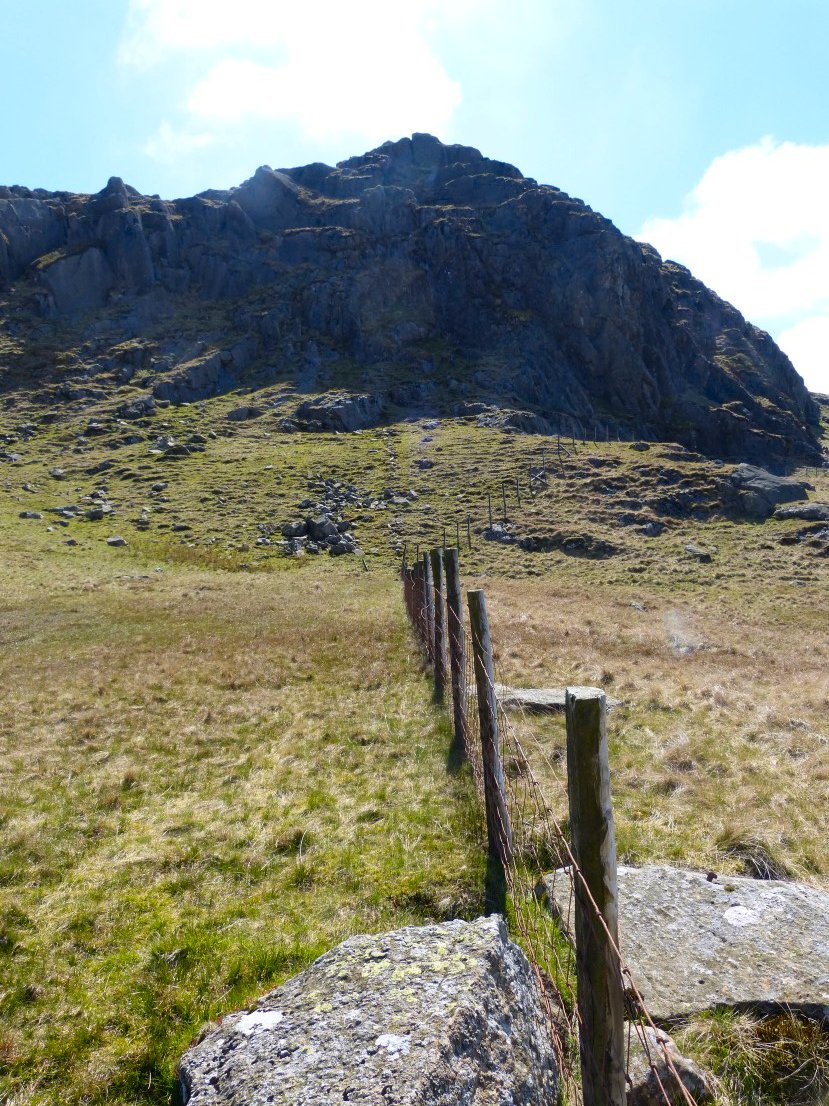 Standing Crag from below.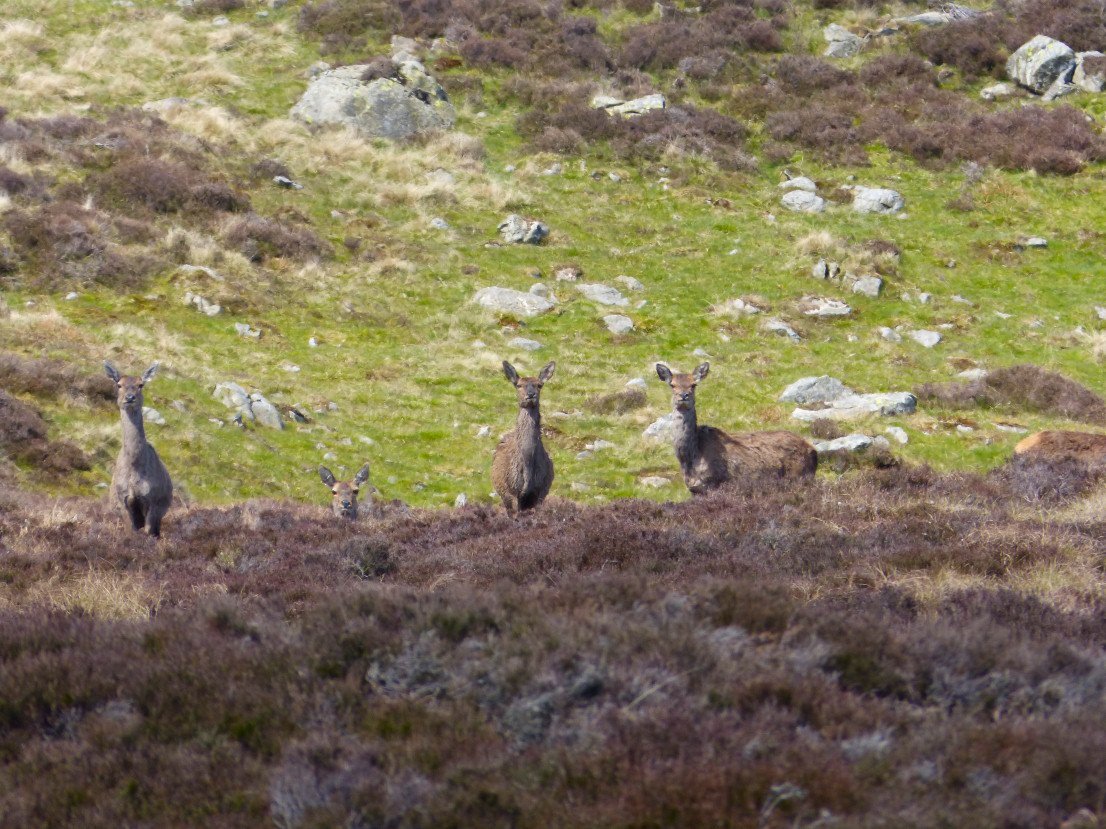 Deer looking at us looking at them.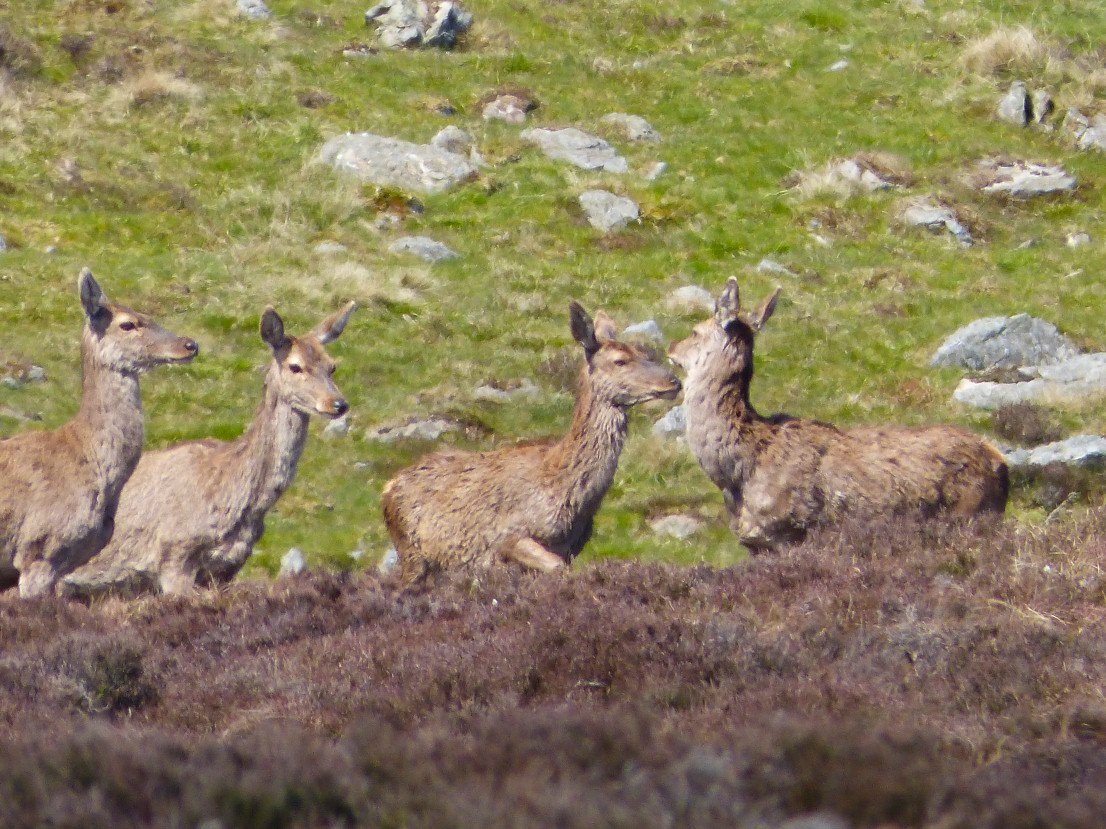 They've seen enough and are off.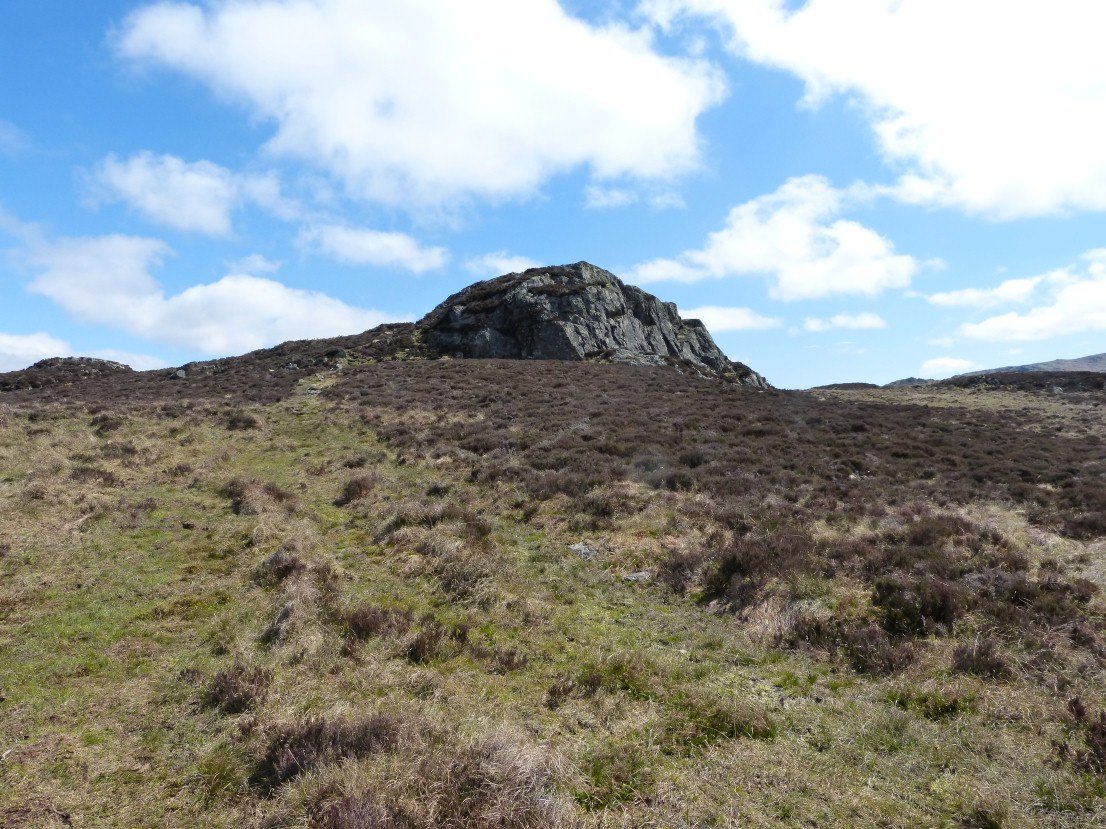 Apparently there is a bit of a debate over which is the actual top of Armboth Fell but I have always thought it was this rocky outcrop listed as 479 meters on the map..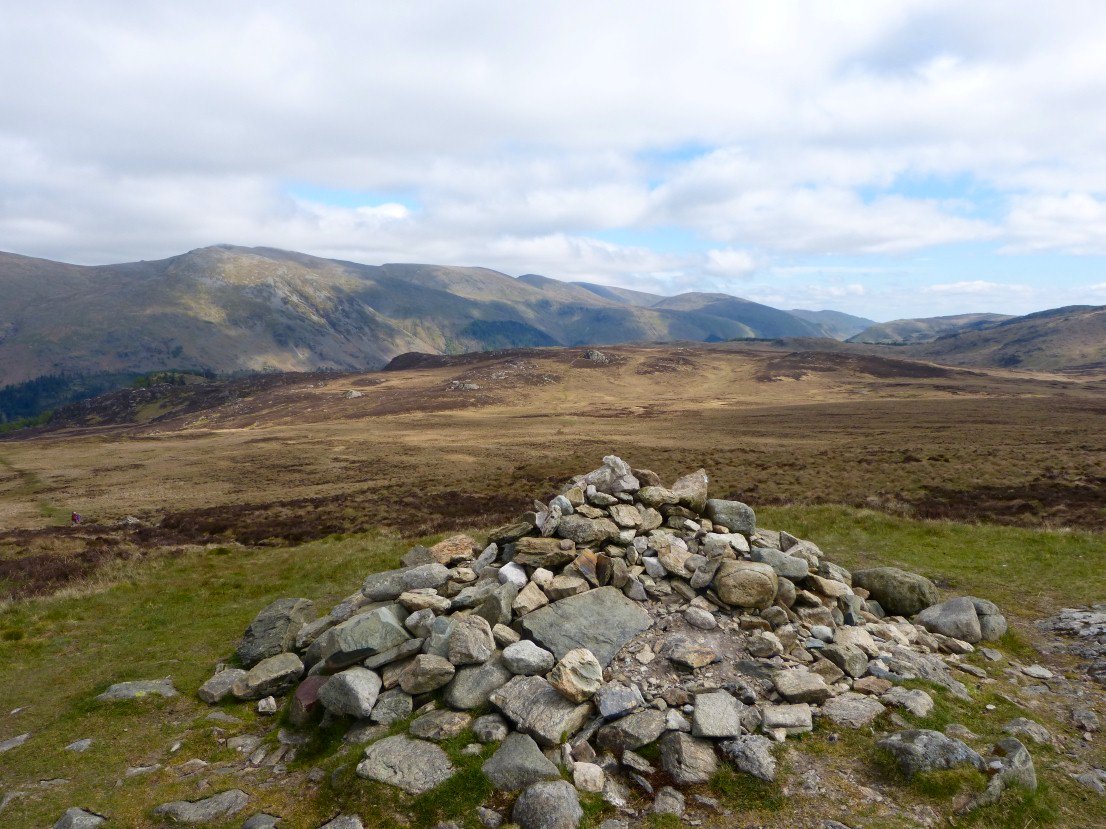 No debate over the top of High Tove. In fact poor old High Tove hardly ever gets talked about. ( The cloud has lifted from Helvellyn now )
Great view up to Styhead from the drop down to Watendlath.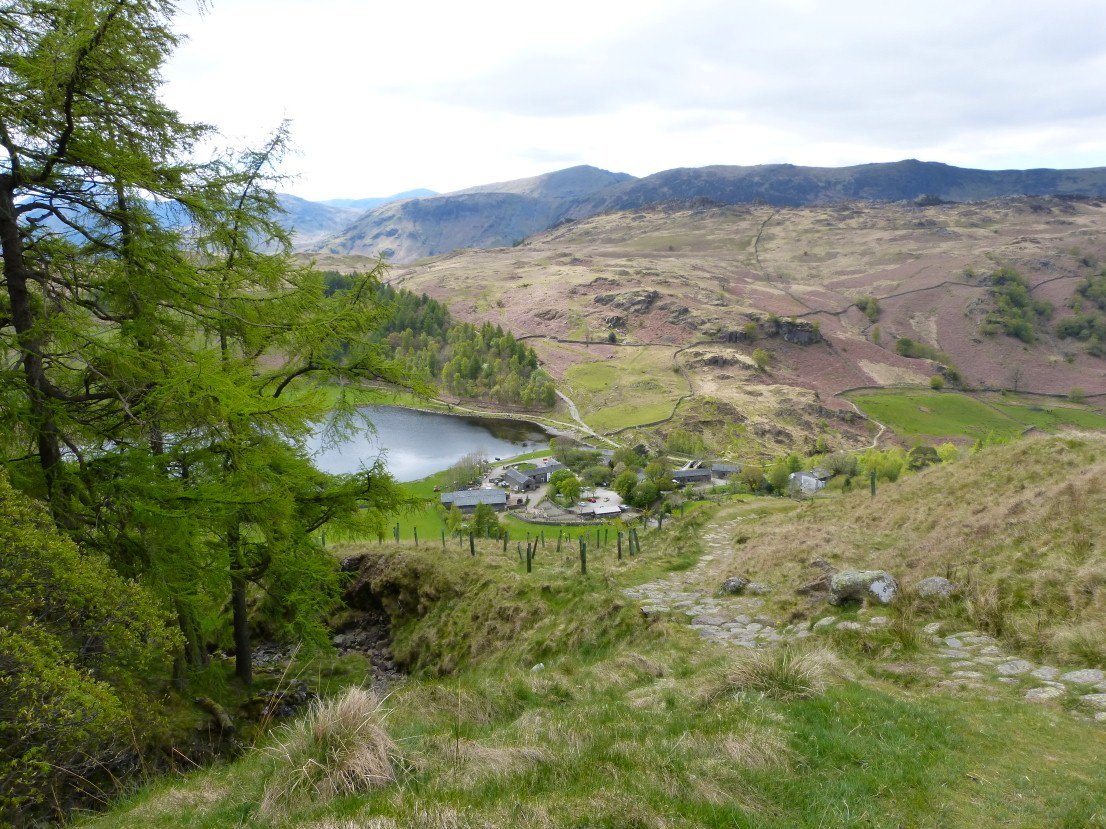 Which soon appears.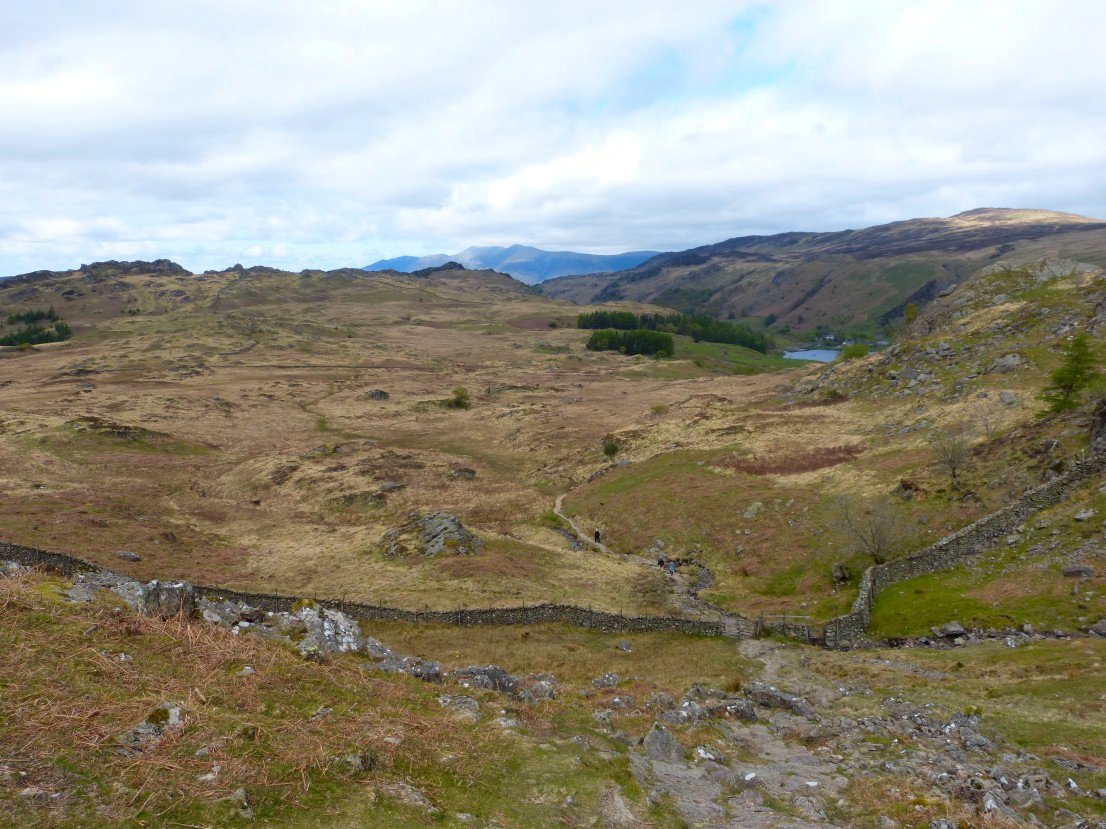 And looking back from the climb to Dock Tarn.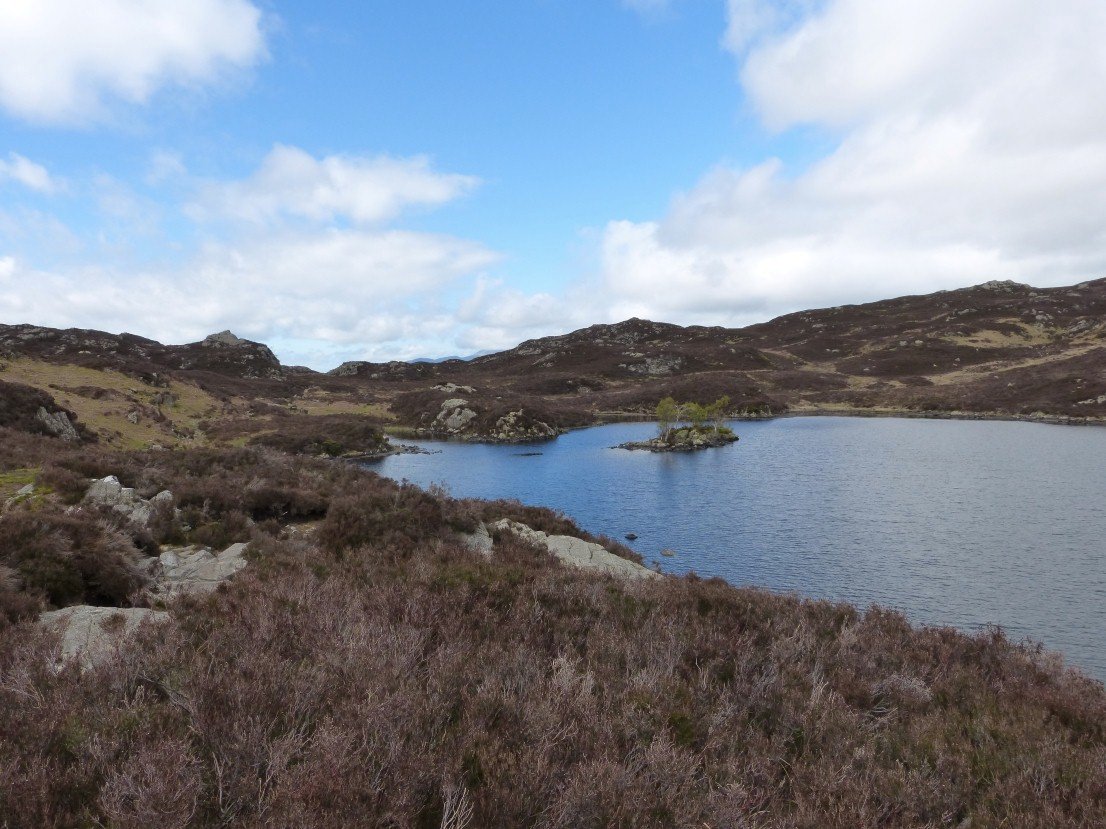 Lovely Dock Tarn.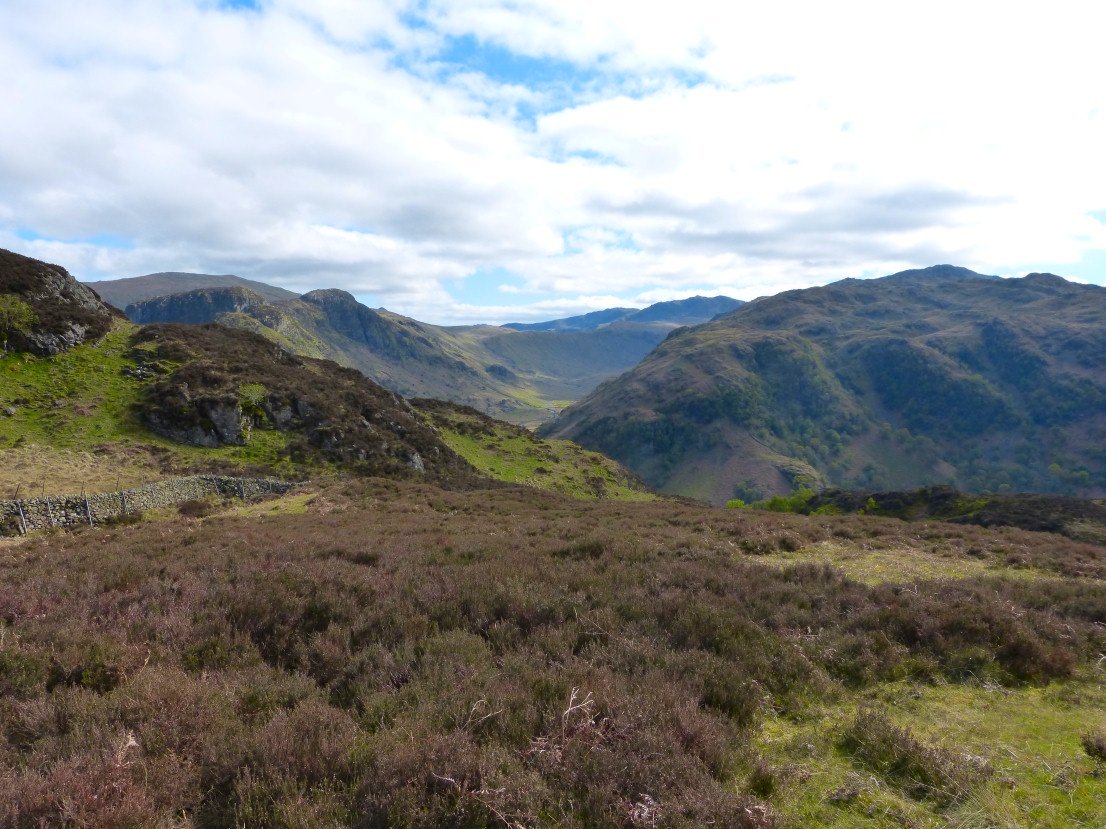 A peep into Langstrath from the path to Lingy End.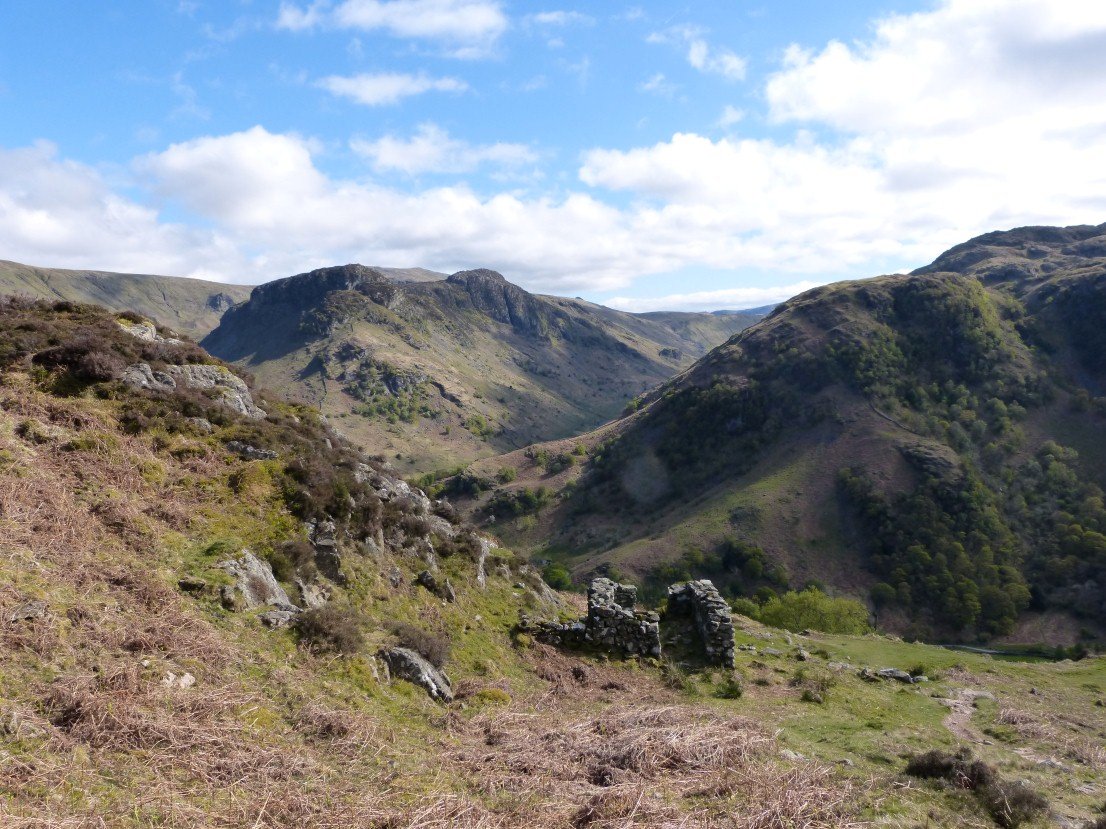 Eagle Crag and Sergeant's Crag from Lingy End.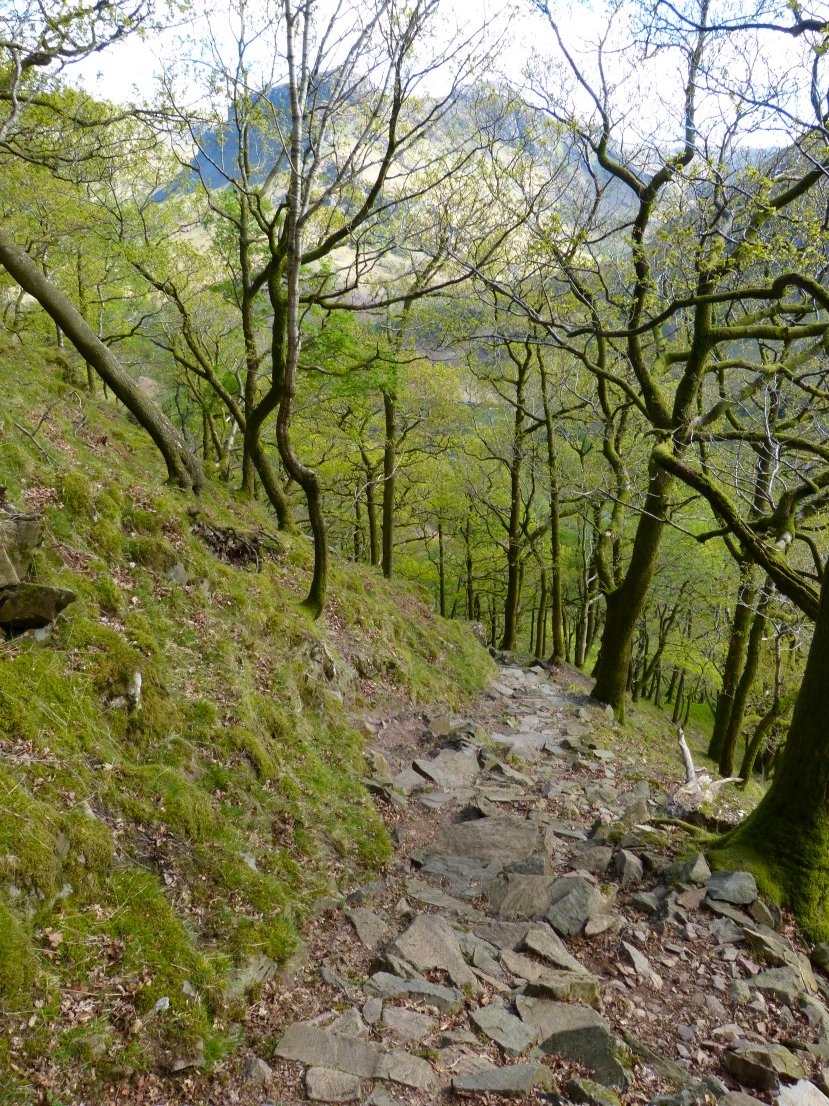 The steep stone path down through the trees had our knees complaining.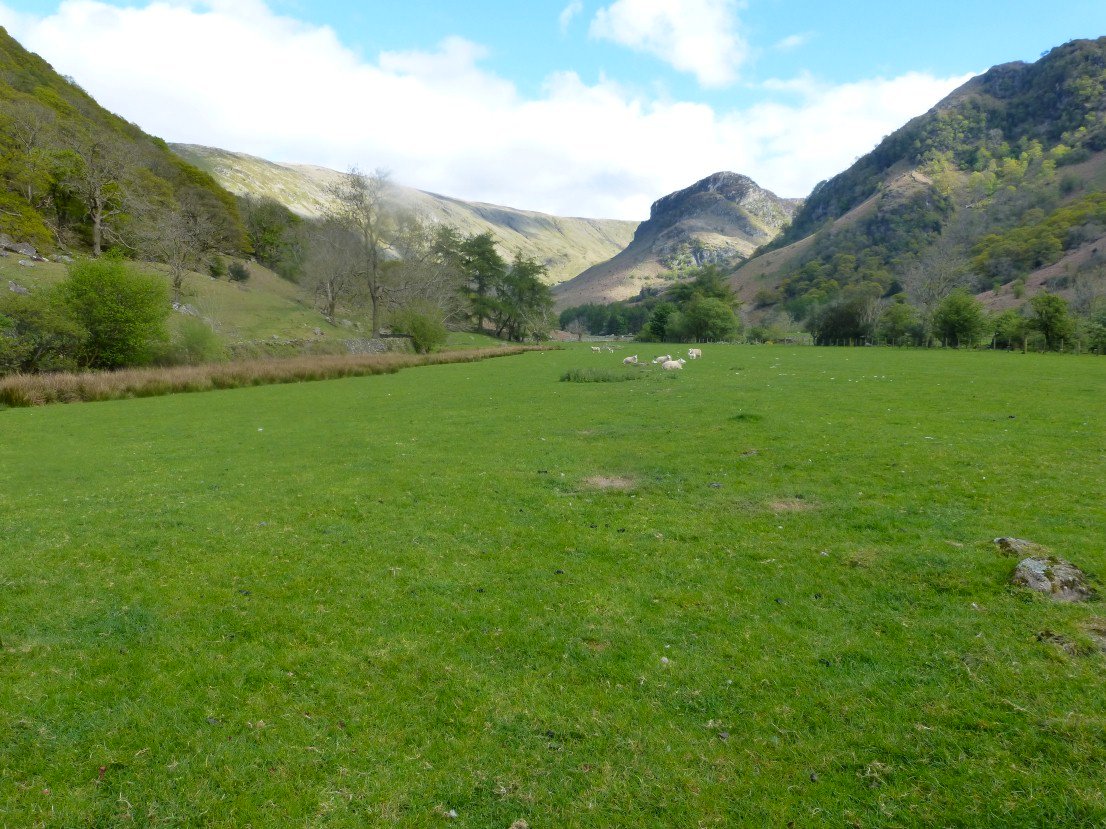 Eagle Crag again, seen as we walk to the Langstrath Country Inn for re hydration.